A Shattered Dream
In 2020, Sudeikis and his wife, actress and director
Olivia Wilde
, parted ways after a decade of marital life and two children. The split, which came to light in November, came as a surprise not only to the couple's fans, who just a few months prior had heard Jason tenderly recollect his and Olivia's first kiss, but also to Sudeikis himself.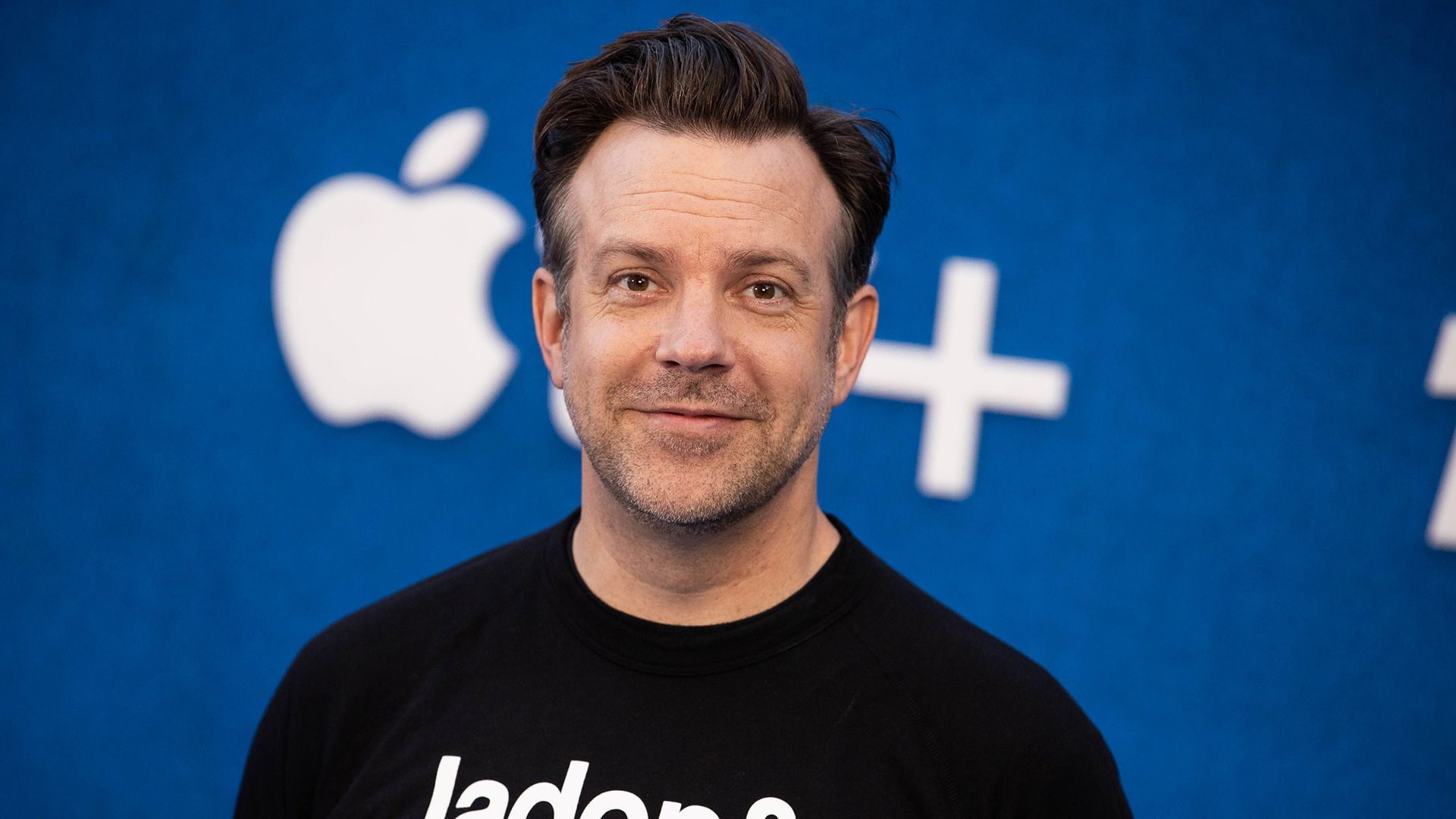 The reason behind the break-up was alarmingly simple: Olivia had developed an infatuation with young actor Harry Styles, whom she had invited to star in her new thriller "Don't Worry Darling". Merely two weeks into shooting, she had taken steps towards a new relationship. Sudeikis discovered this unexpectedly: his beloved had left her smartwatch at home, which received messages from Styles.
Sudeikis reacted with anger, melancholy, and indulgence in alcohol. He tried to dissuade Olivia from visiting her lover, even throwing himself in front of her car. Adding fuel to the fire was Wilde herself, who appeared publicly with her new beau just two months after separating from her husband. Sudeikis' fans grew concerned after seeing him at the virtual Golden Globe ceremony in March 2021: accepting an award for his role (in "Ted Lasso", but more on that later), he appeared to viewers as either deeply sorrowful or under the influence of a prohibited substance (the actor later refuted these rumors).
To say that Jason was crushed would be a gross understatement. In one interview, he revealed that he had been in the throes of a profound depression and was incredibly vulnerable. His marriage to Olivia had lasted almost 10 years, and the actor believed they were destined to be together forever. However, when everything began to crumble, he experienced unbearable pain and bewilderment.
I'll have a better understanding of why in a year, and an even better one in two, and an even greater one in five, and it'll go from being, you know, a book of my life to becoming a chapter to a paragraph to a line to a word to a doodle.
An unconventional therapy
At the time of the divorce, Sudeikis had just completed filming the first season of "Ted Lasso" and was preparing to start work on the second. In the series, he portrays an American football coach who relocates from the US to the UK to take charge of a team in the English Premier League, although football itself is not the central focus of the plot.
Ironically, Olivia Wilde was instrumental in the creation of the series (Sudeikis is one of the writers and executive producers). As far back as 2013, the actor played a character largely reminiscent of Ted Lasso in a promotion for English Premier League matches on the American channel NBC.
A few years later, Olivia suggested he expand on this character's backstory:
You should turn Ted into a fully-fledged series or show. Why would an American football coach take over a team in Britain? Why go to a job just to quit? Does Ted have family issues? Problems at home, so he's seeking something new at work?
Sudeikis began to craft the script with his friend Brendan Hunt, who subsequently played Lasso's assistant, known as Beard. He then "endowed" his character with family issues: it transpired that a deeply painful divorce from his wife, which occurred after long but unsuccessful attempts to rehabilitate their relationship, motivated his character's move to another continent. The actor had joked about this plot twist with his wife several times. Little did they know that five years later, he would not only witness the premiere of his creation, which immediately won the love of viewers and critics, but he would also mirror the journey of his character.
Hence, filming the second season of "Ted Lasso" served as a unique form of therapy for Jason, although it was challenging to conceal the shifts in the actor's mood - critics often mentioned.
In the end, he survived the pain of separation and understood that he needed to move forward despite everything. He transformed his work on the project from a professional challenge to a personal victory over circumstances. And, of course, he enriched the storyline of subsequent seasons with references to his own life - although he encourages viewers not to interpret the series as his "personal story":
I hope that «Ted Lasso» is more than my personal story. Everything I had to go through, many others have been through too...
Not just an external similarity
Interestingly, Jason and Ted Lasso share not only a physical resemblance: their attitudes to life, personality traits, and the trials they have faced are paradoxically similar. For instance, optimism and the ability to think positively are crucial characteristics of both Jason and Ted - despite hardships and failures, both manage to maintain confidence and don't lose hope for a "bright tomorrow".
I think if you have the opportunity to hit a rock bottom, however you define that, you can become 412 bones or you can land like an Avenger. I personally have chosen to land like an Avenger.
In addition, Jason, like Ted, possesses genuine kindness and selflessly cares for his loved ones and those around him. While going through a challenging period in his life, the actor not only found support from colleagues and friends, but also found the strength and inspiration to reevaluate his life priorities and begin personal development. He started studying philosophy, meditating, and doing everything possible to become a better version of himself.

Jason Sudeikis, like Ted Lasso, are examples of true men who are not afraid of difficulties and don't let them break them. They possess a unique sensitivity, the ability to empathize and protect people, who in turn help them overcome obstacles and grow spiritually. You can read more about Jason Sudeikis' career in

his biography

on zoomboola.com

Up until a short while ago, Jason Sudeikis was primarily known for his roles in American comedies such as "We're the Millers", "What Happens in Vegas", and "Horrible Bosses". The affable and optimistic series "Ted Lasso", a program that defies easy categorization as a comedy, propelled his career to new heights and served as an excellent substitute for psychotherapy sessions for millions of viewers. It also provided a lifeline for Sudeikis himself, who was navigating a particularly turbulent period in his personal life.