Volodymyr Zelenskiy Biography
Volodymyr Oleksandrovych Zelenskiy – a former Ukrainian comedian, started his career path in KVN [Club of the Funny and Inventive, Russian and Ukrainian comedy TV-show – Zoomboola.com]. His team called "95th block".

In the middle of 2000th he leaved KVN and created a satiric TV-show, which called the same as KVN team. The next 10 years "95th block" became a huge entertainment company included a bunch of comedy shows and film company. Zelenskiy was a producer of "Svaty" TV-series, very popular both in Ukraine and Russia.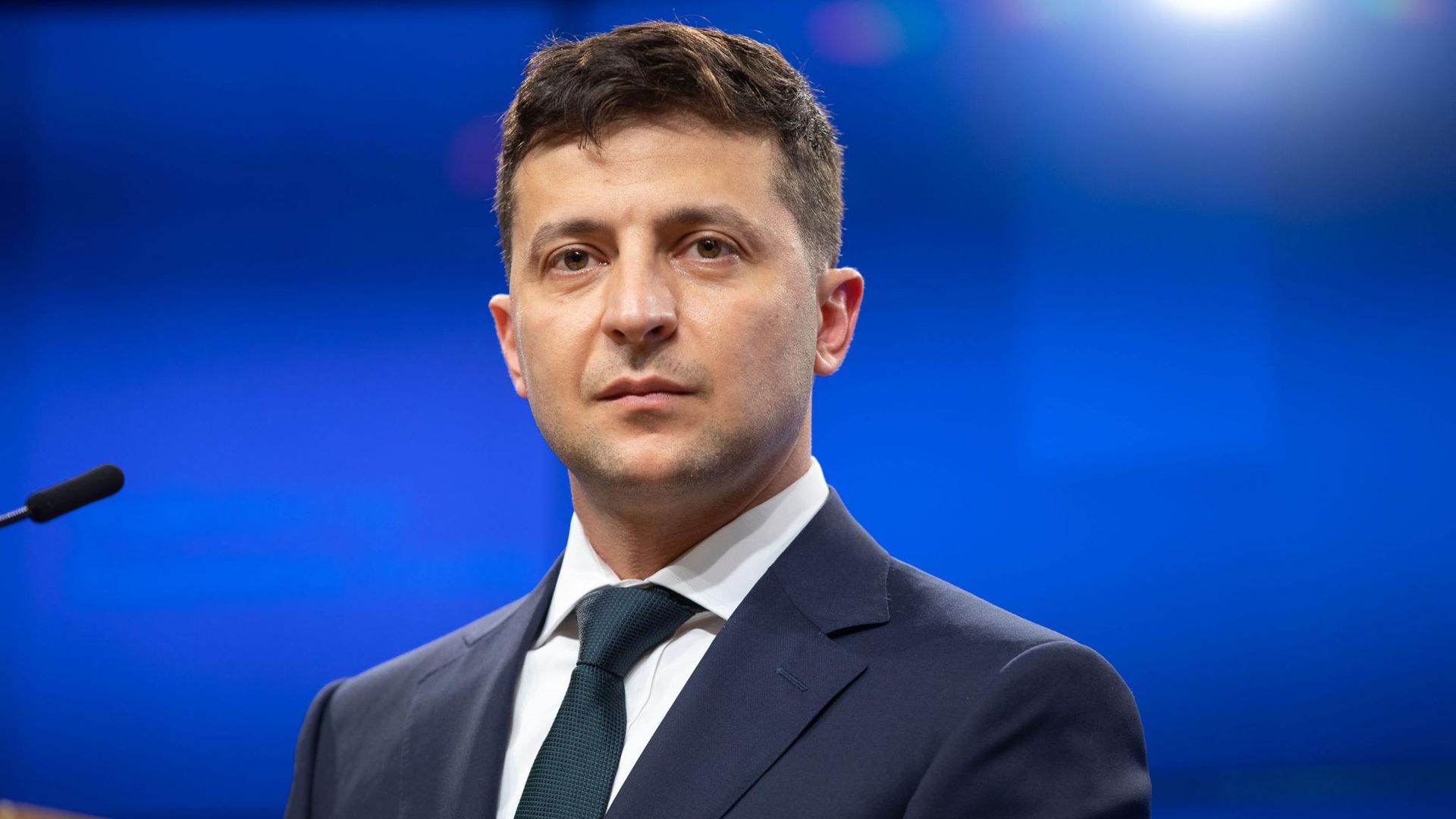 Also, Zelenskiy was an actor. One of the most well-known projects with his participant is comedy series "Servant of the People". It is the story about a simple Ukrainian history teacher, who is fed up with corruption in his country. Once he got a chance to run for president and won an election. So he started to change the government and made a progress.

"Servant of the People" was released in 2015. Four years later its plot became a real story. Zelenskiy run for president, faced with his opponent Petro Poroshenko, and won the election with 73% votes. He became the president in a very hard time for Ukraine. The country conflicted with Russia ruled by Vladimir Putin, who wanted to turn Ukraine back under the Russian sphere of influence since the 2014 Revolution of Dignity.
Childhood
Volodymyr was born 25th January 1978 in Kryvyi Rih, the Ukrainian city in Dnipropetrovsk province, and spent the first 4 years of his life there. Then his father Oleksander Zelenskiy who was a professor of cybernetics got a job offer and moved to Mongolia with the family included his wife Rimma, an engineer, and Volodimir.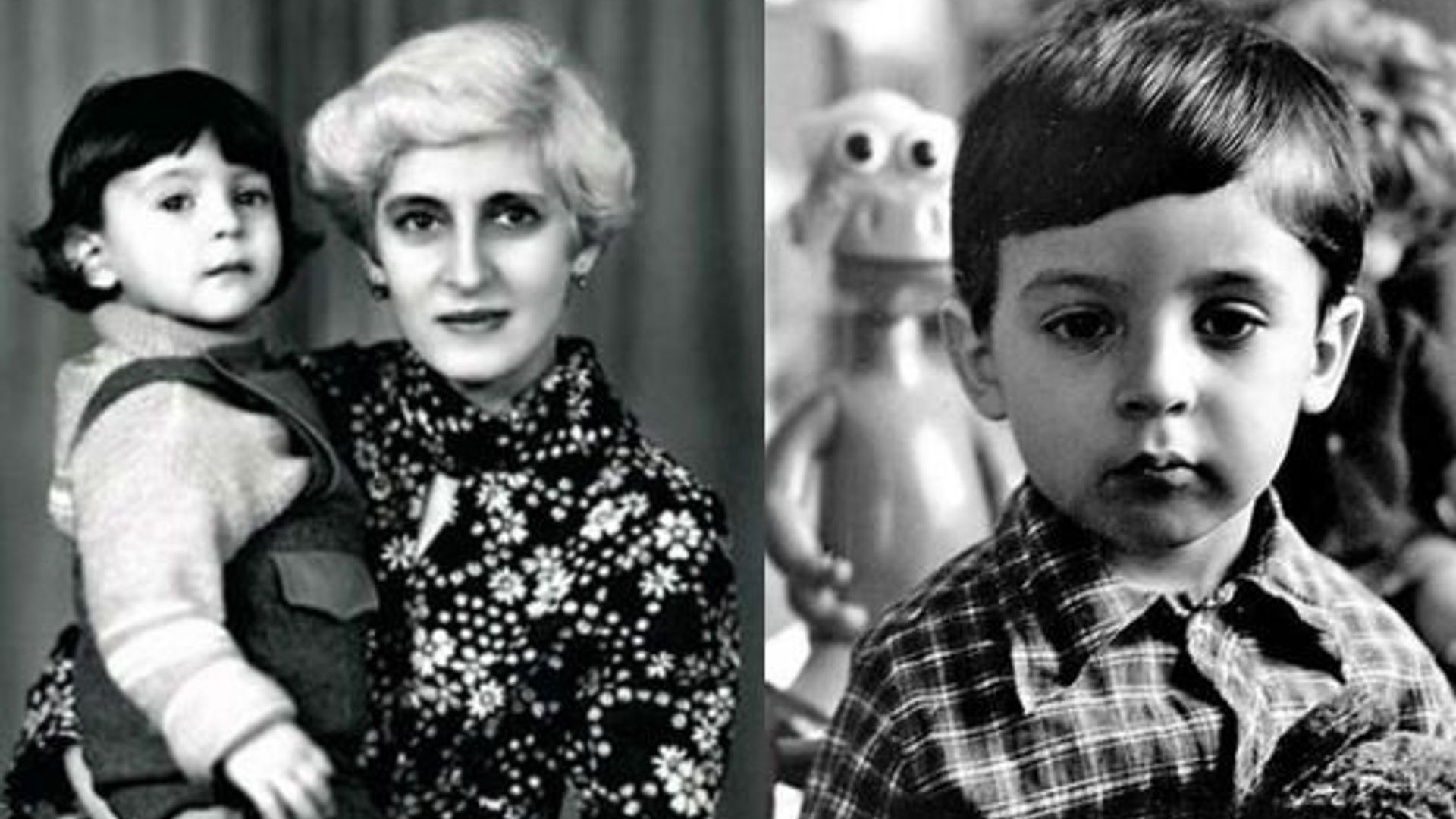 The boy had a very flexible and curious mind and learned the Mongolian language very quickly. In Mongolia Volodymyr started to attend a primary school but after the first grand he and his mother returned to Kryvyi Rih.

In local school Volodymir was known as one the best student. He got A marks on every school subjects, but most of all he loved liberal arts. After school he played basketball, did weightlifting, learned English and attend a drama class. Also, he loved music and study a guitar and piano. He always was in a center of attention, had a lot of friends and school awards.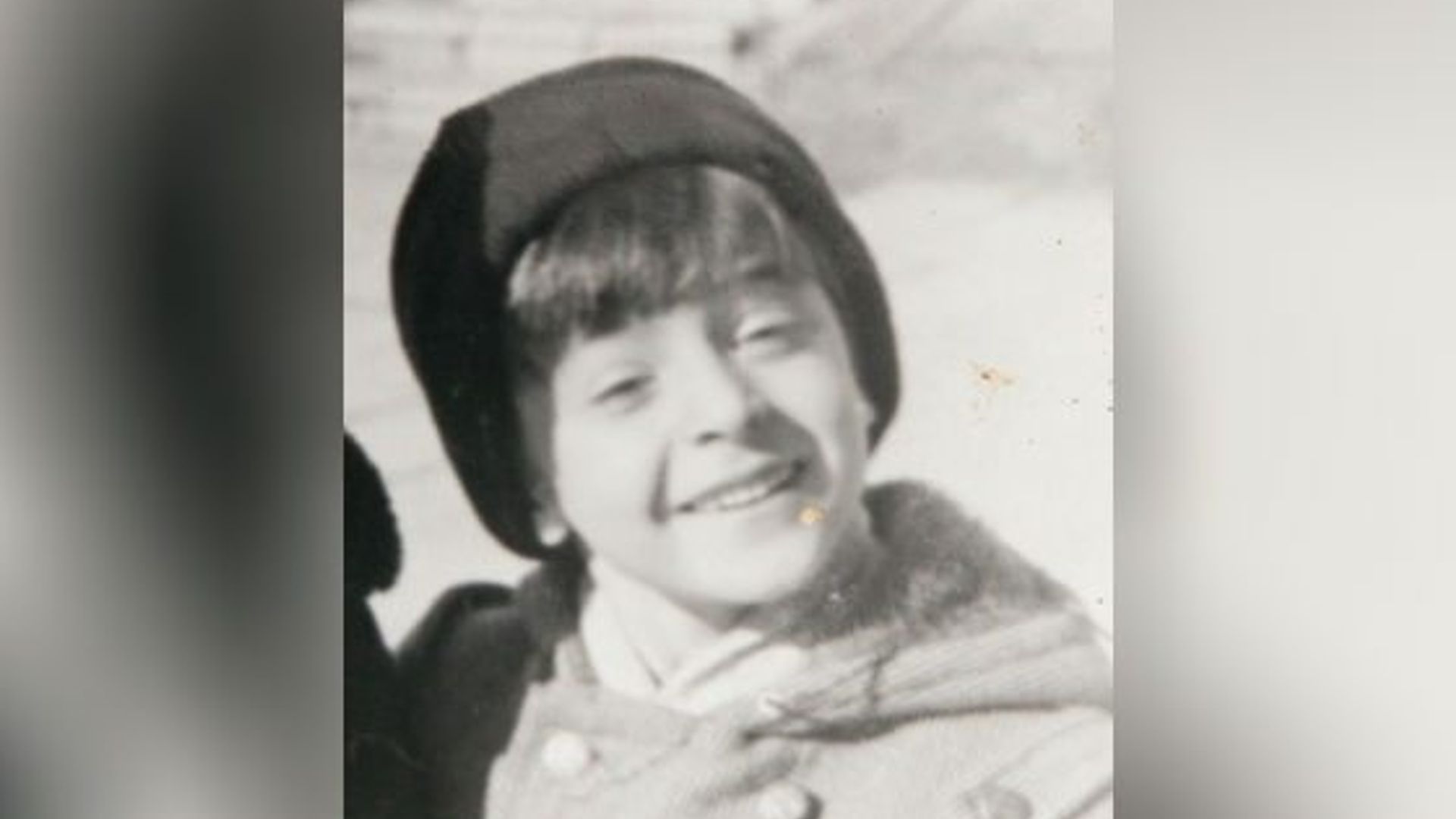 As Volodymyr said, he grew up in "crossplanetary situation". He caught USSR era with pioneers and red ties and his high school times hit the times of independent Ukraine.
KVN
In high school Zelenskiy with his classmate and best friend Denis Manzhosov entered the "Besprizorink" [it means "homeless child"] school theatre. Also, there studied the future Volodymyr's wife Elena Kiyashko.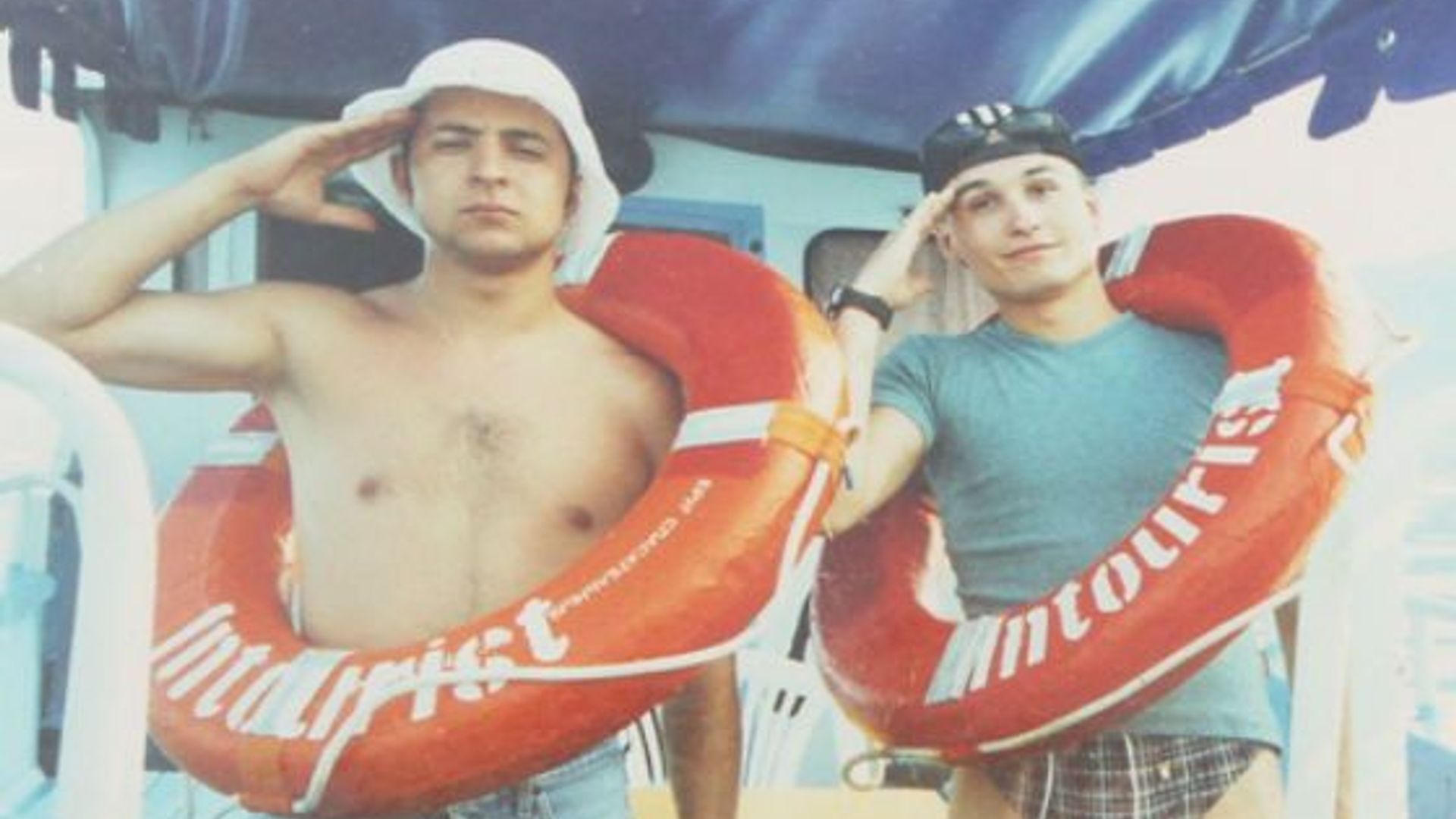 After a graduating Volodymyr and Denis enrolled an economics faculty of Kyiv National Economic University's branch based in Kryvyi Rih. Since the first months Zelenskiy was busy in a local KVN team "Zaporojie-Kryvyi Rih-Transit" as a jokes author and later became its full part participant.

In 1997 the team became a High league champion. After that Zelenskiy and Manzhosov founded their own KVN team "95th block". Volodymyr was the main jokes author and captain of the team.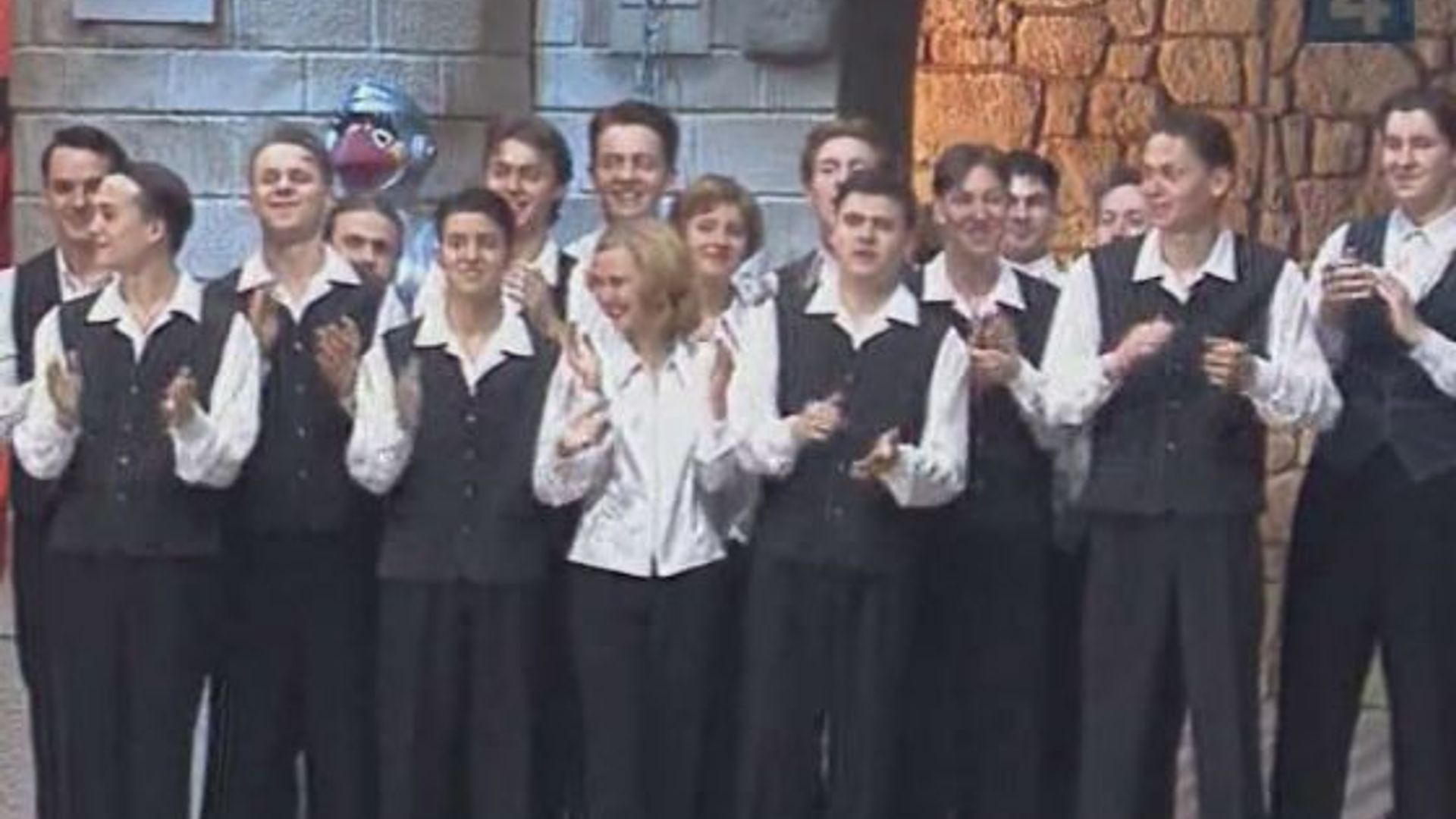 After a debut on Sochi KVN festival 1998, Alexander Maslyakov, the chief of all KVN, noticed the perspective team. First, "95th block" played in the High league, then was downgraded to the Ukrainian league. In 2001 Zelenskiy's team won the National league and took the second place at the Golosyashiy KiViN festival. Especially, people loved "A Man Who Was Born In Dance" miniature, which was created by Volodymyr. After the triumph in National league the team got a pass to the High league, The next year they advanced to the semi-finals. In 2003 the team's participants decided to dissolve it. By the official reason, because of lack of a progress. Also, there was an opinion, that Zelenskiy had a conflict with Maslyakov. "Actually, we were Maslaykov's studio property and had no rights", said Volodymyr later.
The 95th Block Studio Projects
After the end of the partnership with KVN and Maslyakov, Zelensky with his teammates joined the Ukrainian TV projects. Soon the "1+1" TV channel suggested partnership to the comedian. This is how The 95th Block Studio was born in 2005. At first, they started to work at "The Evening Block" comedy show. Zelensky was the leading ideologue, actor and author. His old teammates also joined the project. The actors parodied a well-known celebrities and officials of Ukraine and Russia. The second super-successful Zelenskiy's show was "Make The Comedian Laugh". The other popular project was comedy show "The Laugh League" created in KVN likeness. In 2008 the first season of "Svaty" [svaty is a relationship term which uses to mark relation of husband's parents and wife's parents to each other in ex-USSR countries]. Zelenskiy was the main producer of this show, which told the story of two grandparents pairs trying to capture the love of their only granddaughter.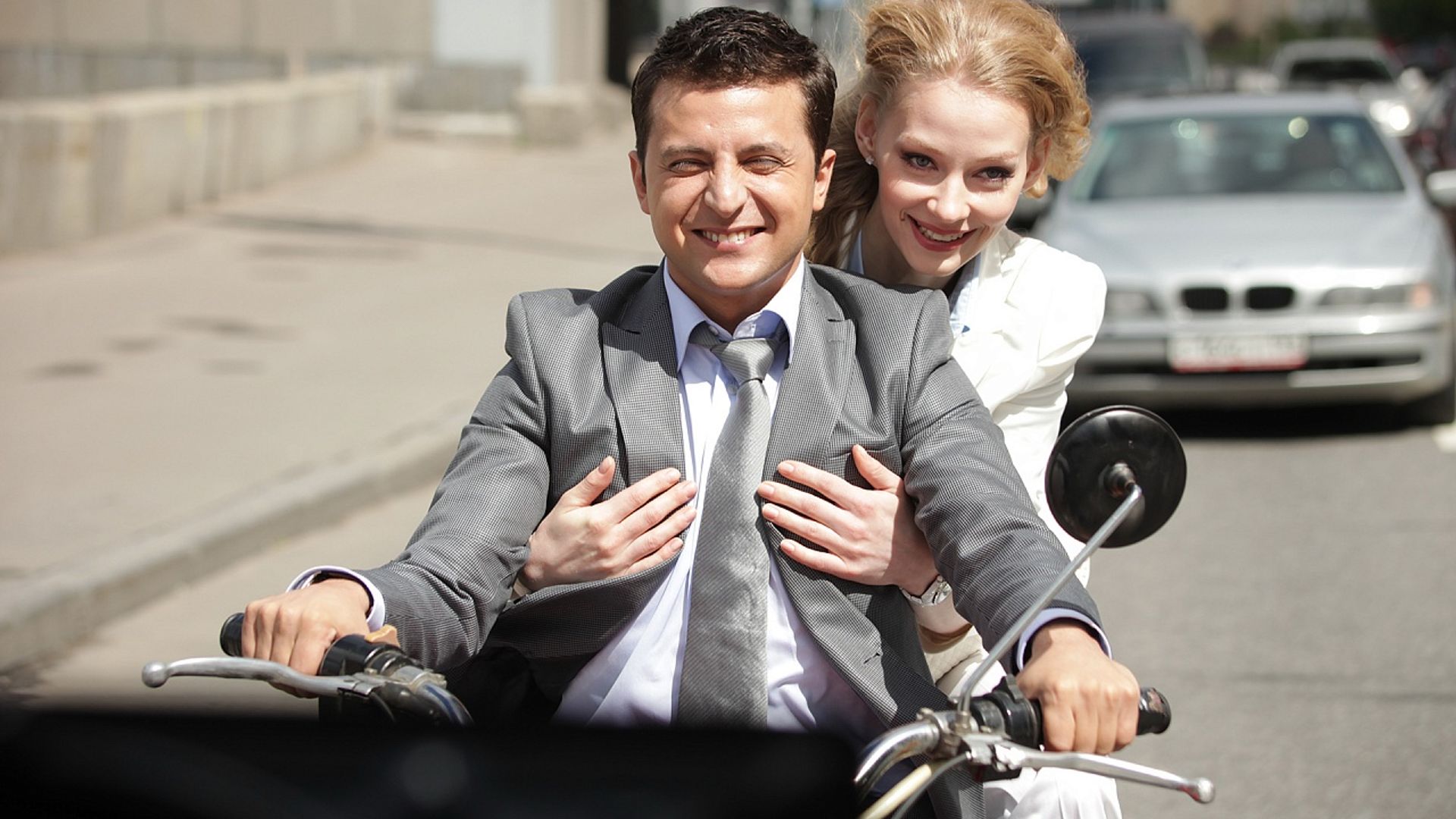 Zelenskiy's company produced a lot of comedy and romantic movies, such a "Love In A Big City" (2009) and "The Eight First Dates" (2012). Volodymyr was a script-coauthor a remake of old soviet movie "Office Romance" (2011) and played the main male character.
Political views
Before 2014, Volodymir who had always been a celebrity person with interests in both countries and had relatives in Russia (his wife's parents lived in Moscow), didn't stand on one or another side.

After the Maidan and the Revolution of Dignity he supported the Ukraine and sponsored the "Donbass" volunteer battalion, which was fought against pro-Russian troops in Donetsk and Lugansk regions. He was sure that the war conflict must be ended in sake of human lives. After that, he thought, Kyiv and Kremlin will be seated on the negotiating table. Volodymyr stood against the ban of Russian artists on entry to Ukraine.

Zelenskiy parodied Russian officials very often. For example, here is his parody on Vladimir Putin in "The Evening Block". In 2014 Zelenskiy was attacked in the center of Kyiv. Only interruption of passerby saved him from serious injuries. Assaulters wore masks. Later, someone set the Zelenskiy's car on fire.
President of Ukraine
On 1st January 2019 Volodymyr Zelenskiy announced his participant in the upcoming presidential elections as a member of the "Servant of the People" party. The eponymous TV-series slogan "The history of the next president" became a prophetic.

On 31st March 2019 Zelenskiy beat Poroshenko during the first election round, but got less than 50% of the votes. On 21st April, after the second round, Zelenskiy won the elections with 73% of the votes.

On 20th May there was Zelenskiy's inauguration. Soon the new president dissolved Verkhovna Rada and asked the Cabinet for a resign. Also, he asked the officials not to hang his portrait in government offices. "The president is not an idol. And his portrait is not an icon", he said. Two months later Ukraine had a parliamentary election. Zelenskiy's party got 43,16% of votes.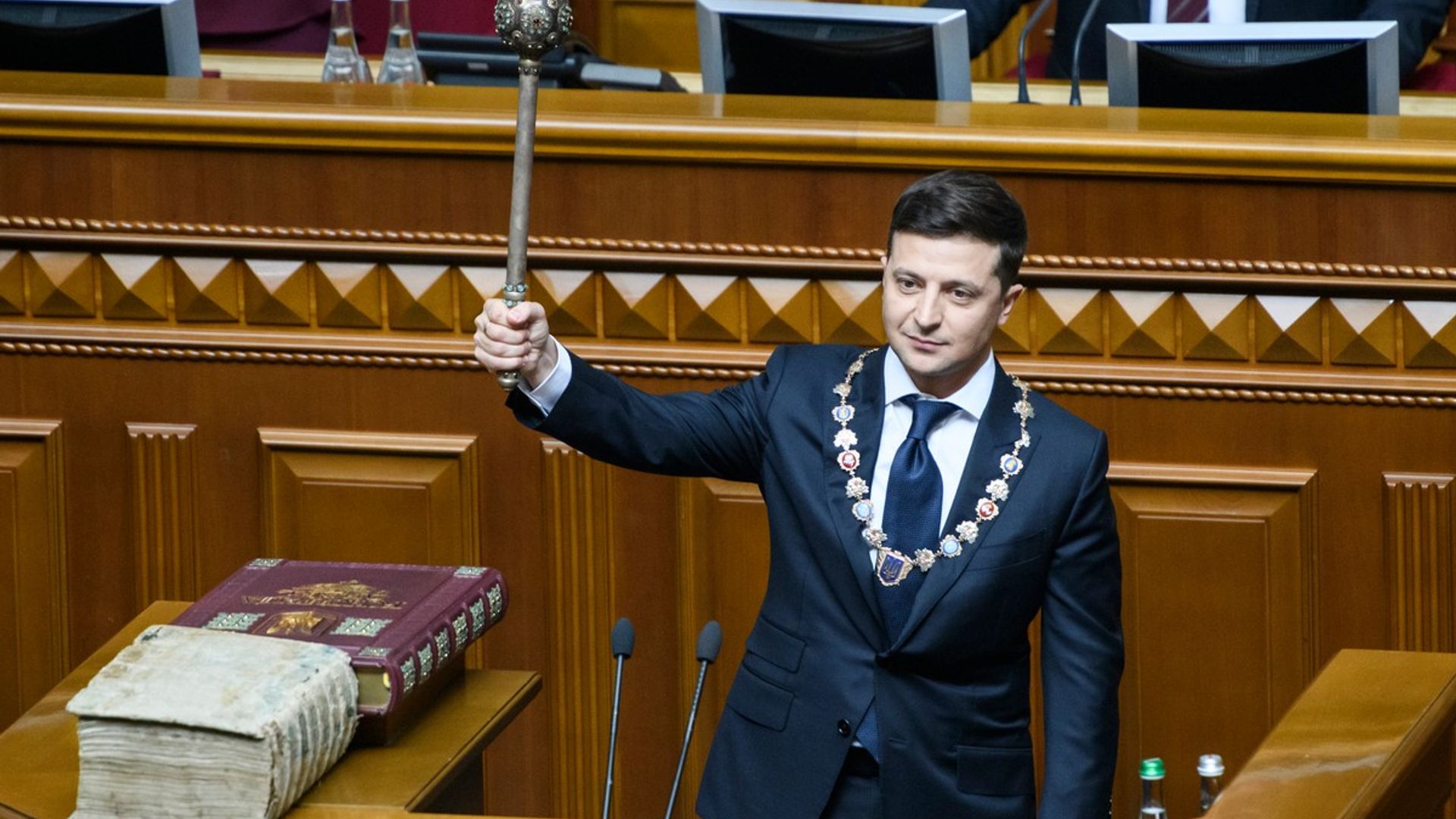 Taking the oath, Zelensky argued that the main goal of his presidency is the restoration of peace in the east of the country. 27th May 2019 he visited Donbass as the president for the first time. In July he initiated a negotiation with Kremlin, but it didn't lead to anything significant advances. 9th December Zelenskiy and Putin met during a summit in Paris talking about Minsk agreements.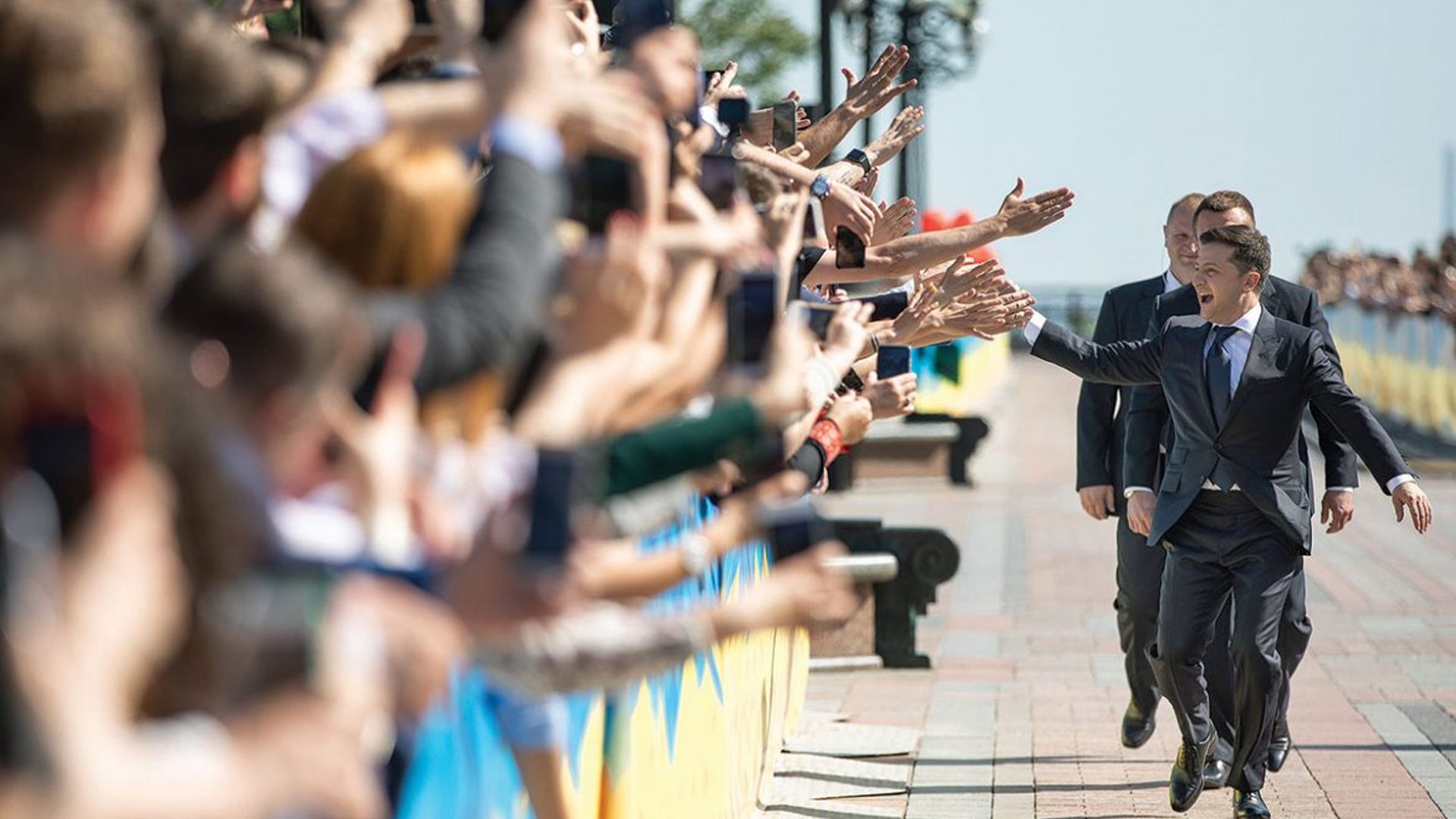 The significant step of the new president was an exchange of Russian citizens captured by Ukraine for Ukrainian citizens prisoned in Russia. The exchange took place, according to the formula "35 by 35". Unlike Putin, Zelenskiy personally met people returned to their homeland at a gangway of a plane.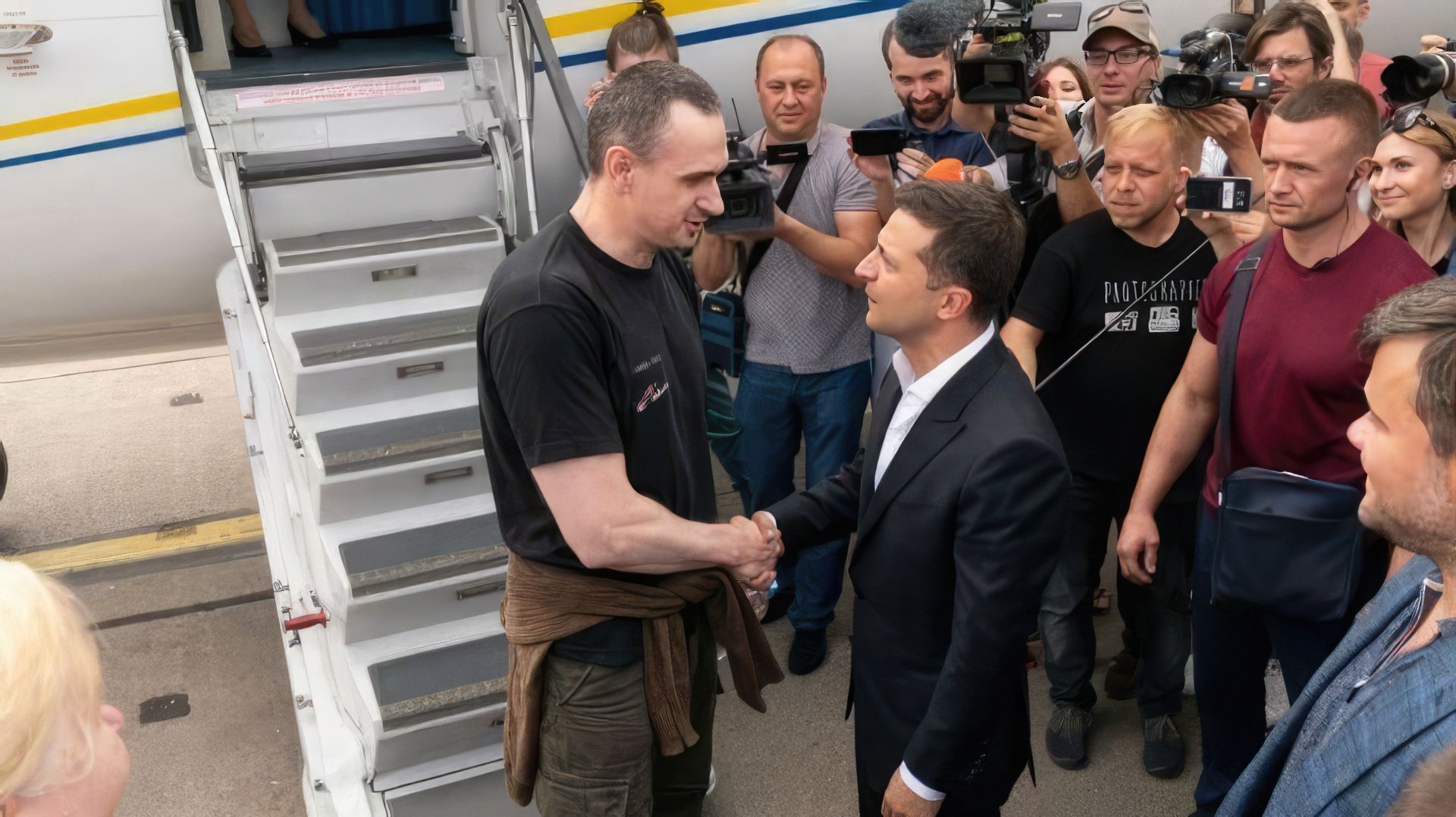 In 2020 Kyiv spoke about the need to change the Minsk agreements. A stumbling block was in elections on DNR and LNR territories. Ukraine insisted, that elections should be hold after the return of control over the territories to the country, not after.

There was no progress in negotiations with Russia, and the president's attention turned to Crimea. On August 2021, the Crimean Platform summit was held. The participants discussed methods for returning the peninsula to the jurisdiction of Ukraine.

At the beginning of 2021 Zelenskiy announced a course towards deoligarchization of Ukraine. He created a list of oligarchs with marks about their net worth and readiness to cooperate with the authorities. In October the Verkhovna Rada speaker Dimitriy Razumkov was fired because of a criticism of the policy of deoligarchization.

In 2021 Zelenskiy also blocked a broadcasting of three Ukrainian TV channels: 112 Ukraine, NewsOne and ZIK.

The Criminal Code of Ukraine replenished with the new article against anti-Semitism with the highest sentence of 8 years in prison.
Volodymyr Zelenskiy's Personal Life
Elena Kiyashko studied in the same school as Volodymyr. But they met each other later, when Zelenskiy was a university freshman. He saw her on a street and thought a lot about how to start talking. He noticed "Basic Instinct" VHS in her hands, ask to borrow it on the evening and got her phone number.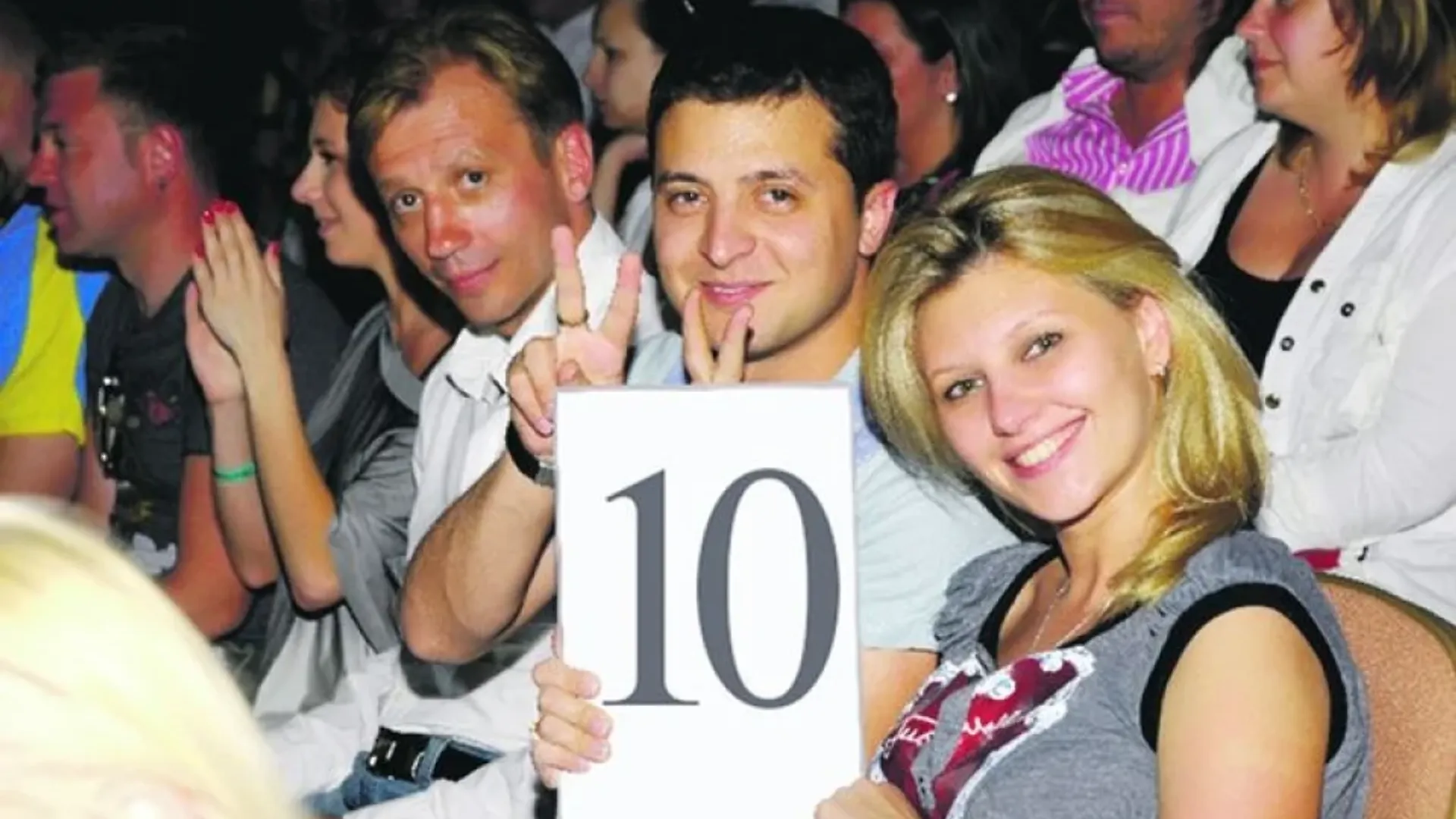 Those times the girl studied architecture at building-profile university. Her heart wasn't free, she was in love with the other guy. Volodymyr fighting for her favor a lot and finally Elena became his girlfriend.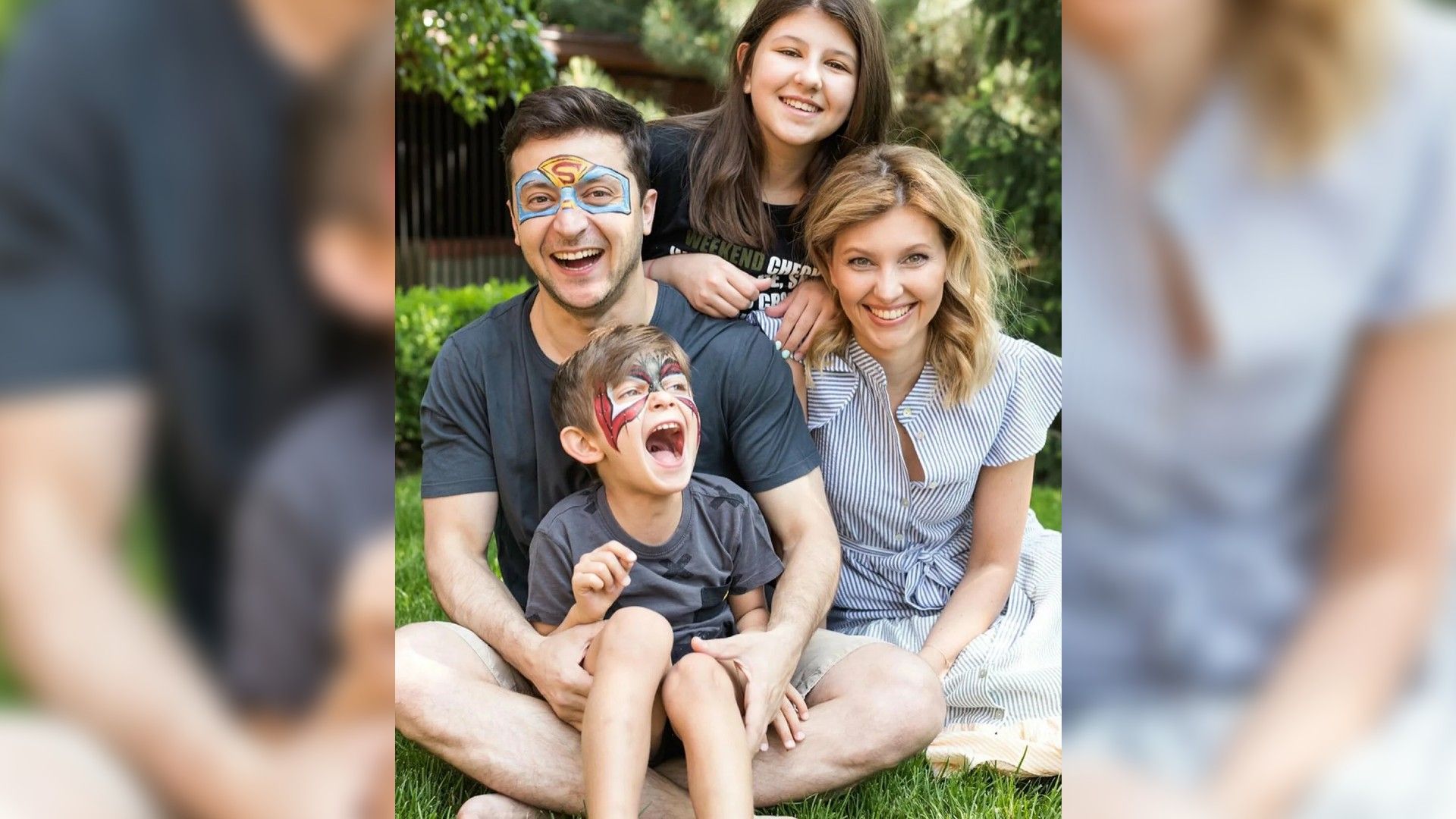 In 2003, after 7 years of relationship, the couple got married. In 2008 Volodymyr and Elena became parents for the first time. They welcomed a baby girl called Sasha. At the beginning of 2013 Sasha got a younger brother Kirill.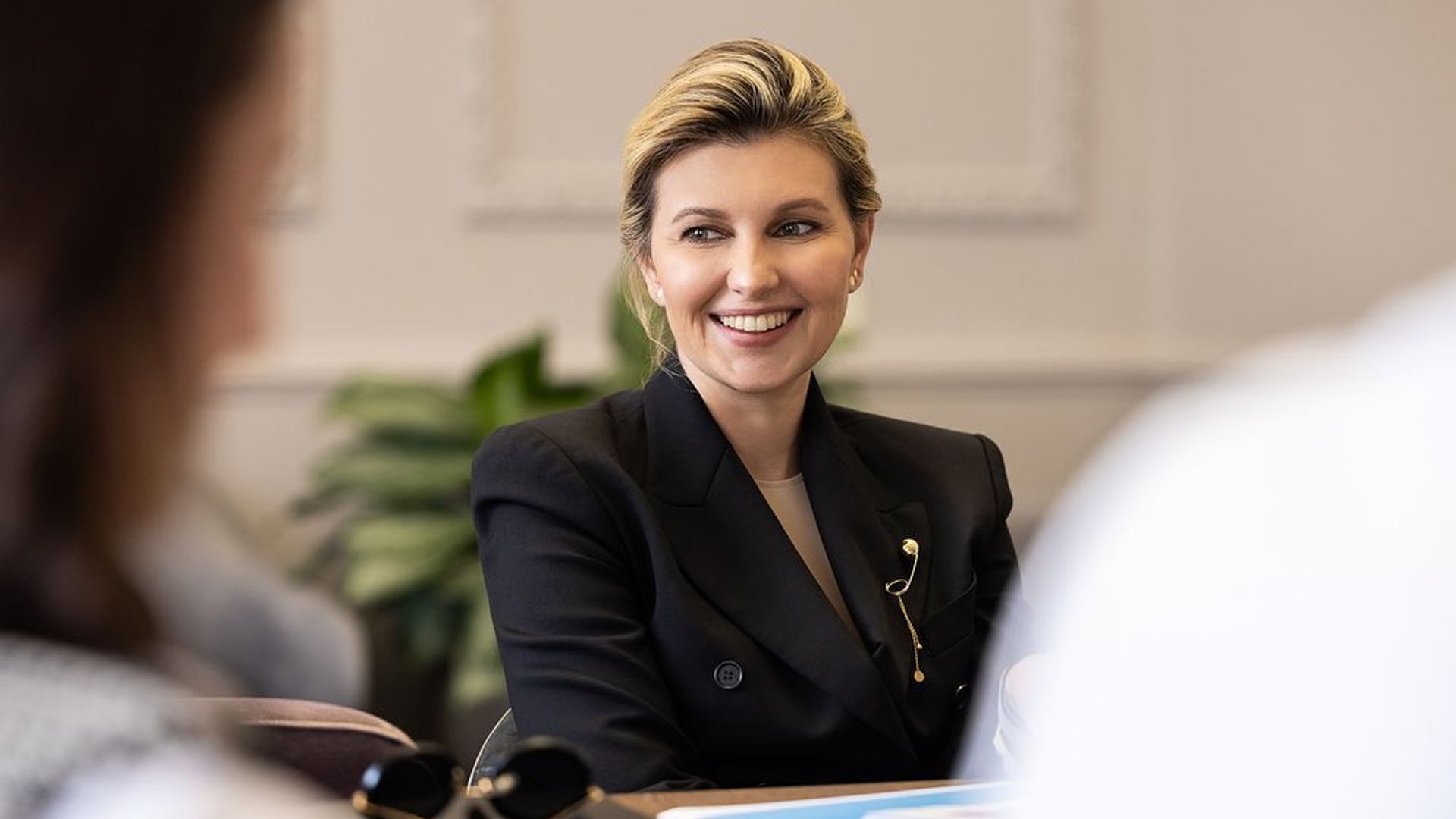 Volodymyr Zelenski: Russo-Ukrainian War
By the end of 2021 Russia and Ukraine relations were escalated again. In December, the Russian troops were pulled to Ukrainian borders. By the end of February 2022, the escalation was peaked.

On the 24th February, since two days after Putin's acceptance of Donetsk and Lugansk in its administrative boundaries, Russian president started an invasion to Ukraine.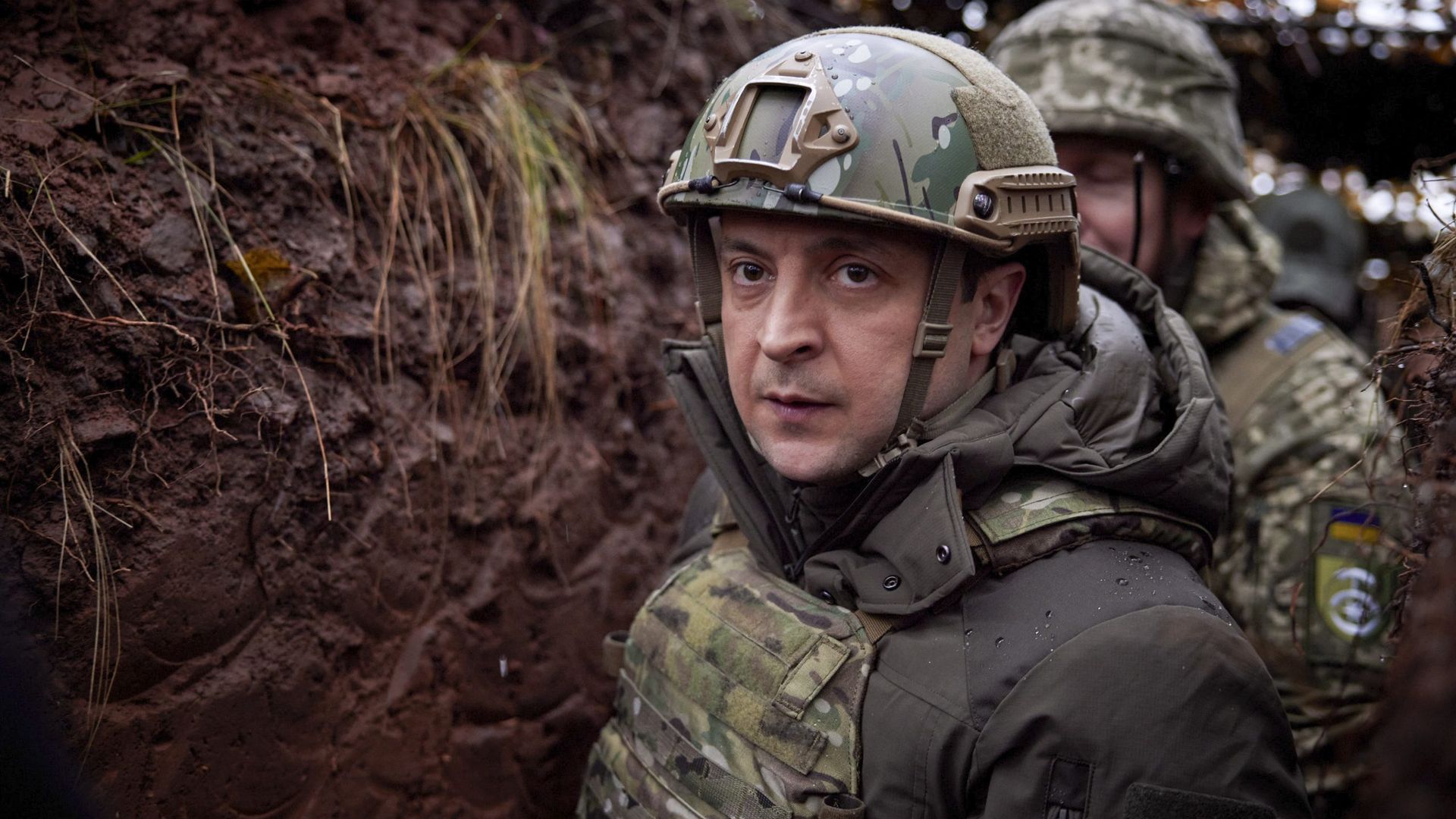 Despite of a lot of war experts and political scientists with their forecasts predicted Ukrainian defeat for next three days, Ukraine repelled mostly all attacks of the enemy. When the Russian army bombed Kyiv, the Ukrainian capital, Zelenskiy didn't leave the city or Ukraine and made an everyday speech addressed to his people and to the Russian people. The president made a lot of efforts asking EU about help. He achieved an initiation of massive sanction pack that Russia has never seen before. Moreover, Zelenskiy the immediate EU accession of Ukraine:
Our goal is to be with all Europeans and, most importantly, to be equal. I am m sure that`s fair. I am sure we deserve it ... Ukrainians have shown to the world who we are, while Russia has showed what it has turned into…. Every crime, every shelling by the occupier only unites us more.
His EU parliament speech was awarded with a loud applause.
Press Ctrl+Enter If you find a mistake