Guy Ritchie's biography
Guy Ritchie is a director of action films and crime comedies full of black humor and different from tricky plot lines, which, closer to the end of the film from a single puzzle, the solution of which brings the audience an incomparable pleasure. The full-length films Lock, Stock, and Two Smoking Barrels, Snatch, Revolver, RocknRolla, Sherlock Holmes brought him fame. In the 2000s, the director's name often appeared in the yellow press concerning his marriage to singer Madonna (2000–2008). Net worth: $150 million.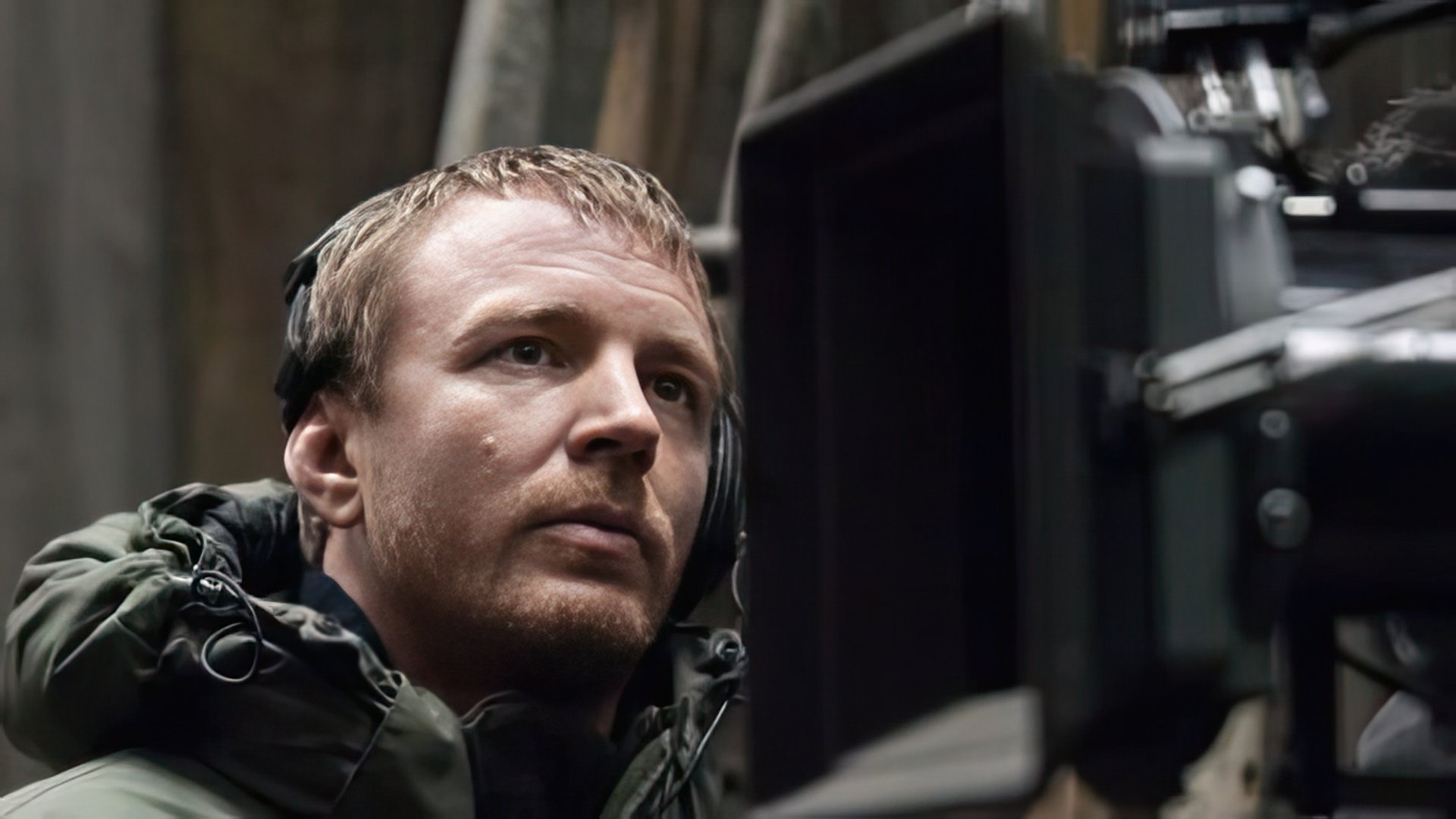 Childhood and youth
The full name of the director is Guy Stuart Richie. He was born in the English city of Hatfield in September 1968. The boy grew up in a quite prosperous family, which is hard to imagine from his films cultivating the image of a sort of simple guy from the work environment.

His father John Richie, a former marine, managed an advertising company. The future director's mother Amber Parkinson devoted herself to raising Guy and his older sister Tabitha.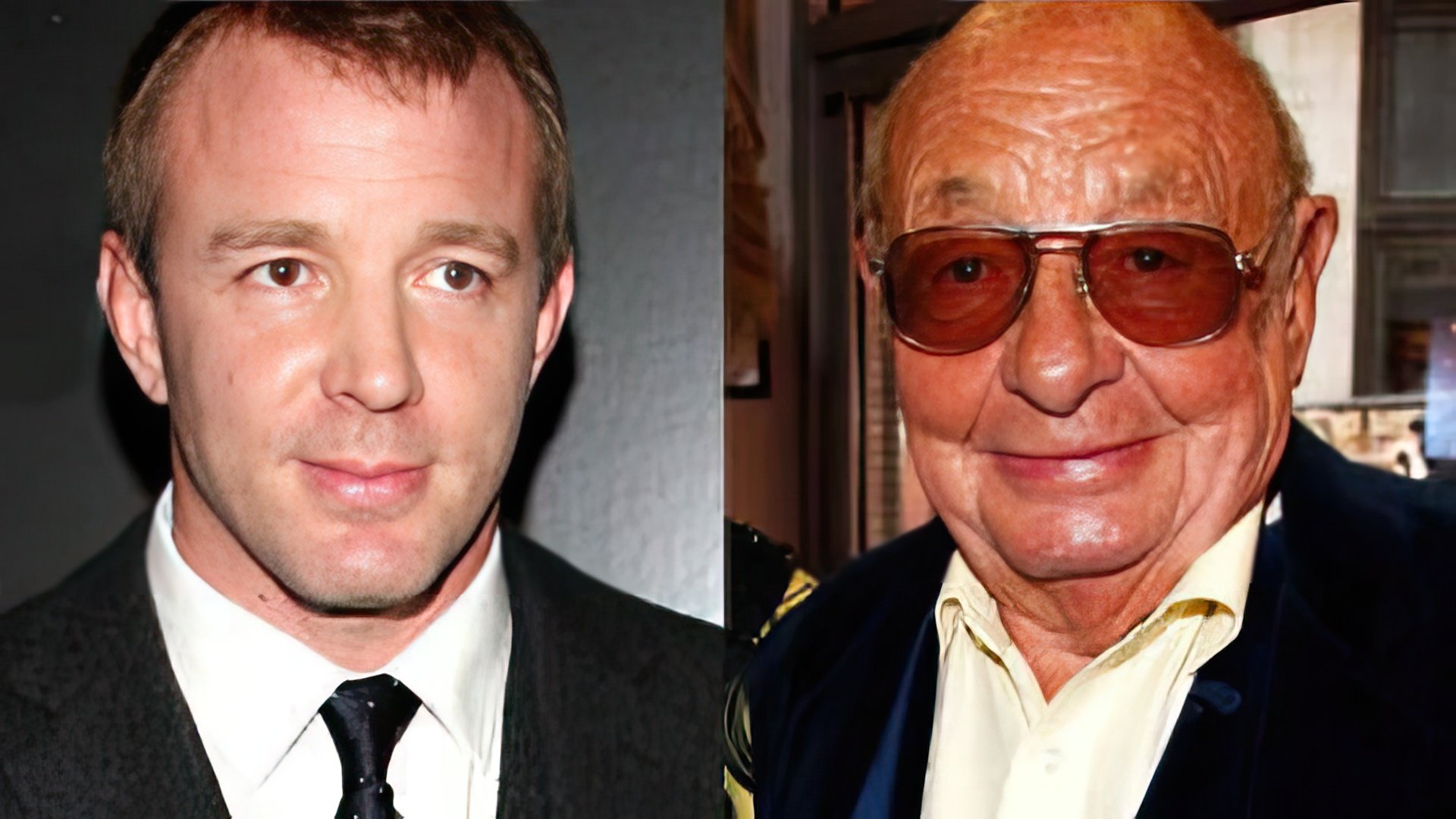 The director has an older half-brother Kevin Baynton, who was born to Amber Parkinson when she was a teenager and given up for adoption in another family. A family legend told that the paternal line of the Ritchie family went back to the English king Edward I.

Guy's parents divorced when the boy was 5 years old. Soon, Amber married Baronet Michael Leighton, so Guy Ritchie's youth passed in a 17th-century estate belonging to his stepfather until Amber and Michael divorced in 1980.

During school years Guy Ritchie switched about ten schools because of congenital dyslexia. At the age of 15, He was expelled from Stanbridge Earls School, specialized on students with that disease, being caught using drugs, as the director later told. At the same time, Guy's father argued that his son was expelled because of systematic absenteeism and entertainment with girls in the male dormitory.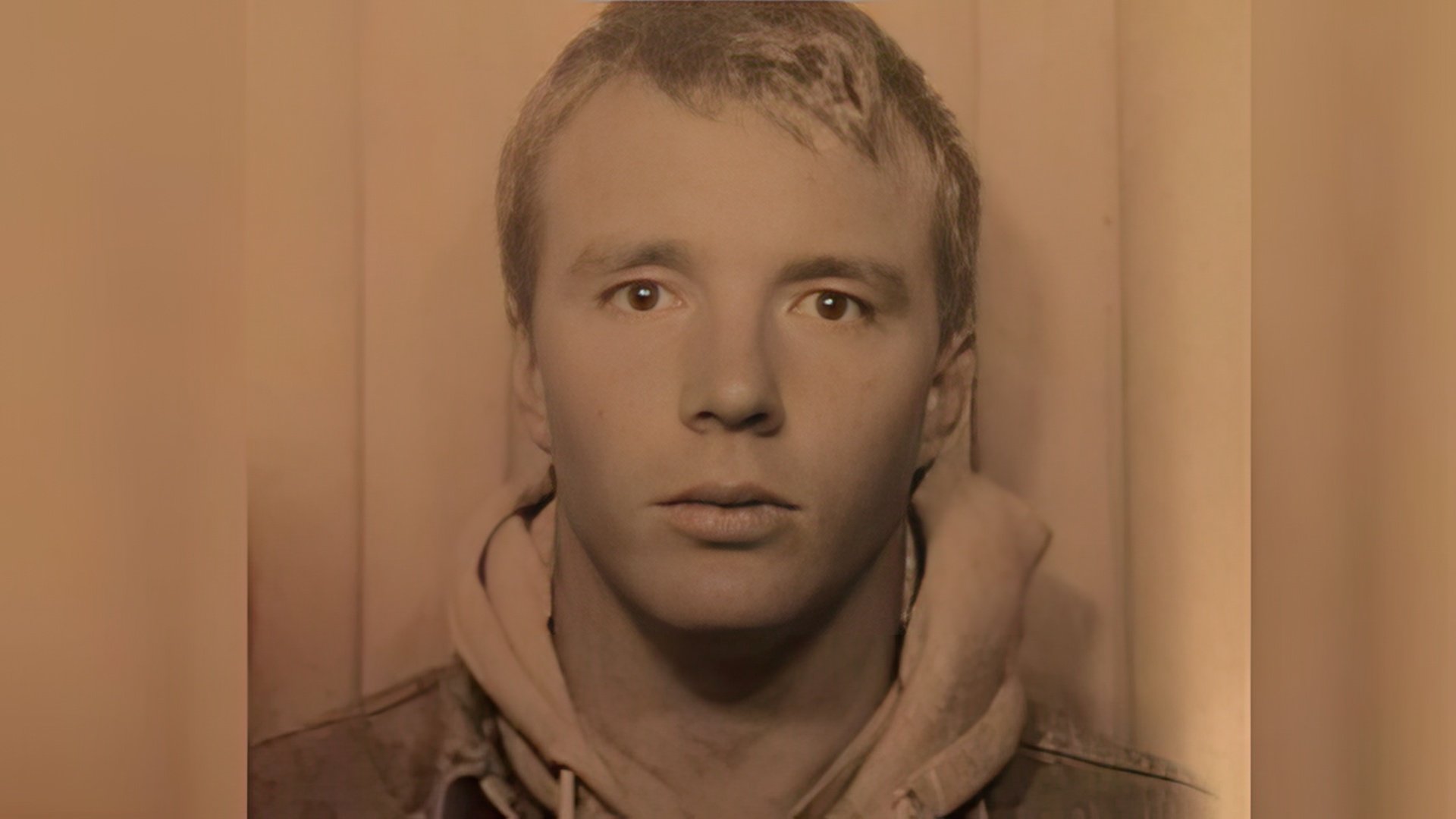 After the exception, which became the last straw, Guy Ritchie dropped out of school (he received a certificate of maturity later, as an external student) and began to work: he delivered parcels, stood at the bar, laid bricks at a construction, dug trenches. But all the time he dreamed of cinema. I wanted to become a film director back in school, - said Richie, - simply because I wasn't good at anything else. We had a director's course, which nobody wanted to sign up for, but I signed up, it became interesting for me.
Film career
In 1993 the young handyman made friends with a guy who shot music videos and commercials for television. It was him who suggested Richie work on a couple of his projects, and for the next couple of years Guy actively collaborated with him, and in 1995, having gained experience in directing, he shot his first film - a 20-minute short film The Hard Case. When I worked on that short film, I tried to create something that would be quite plausible and at the same time ridiculous, said the director, I had seen many times how the directors tried to make such movies, but either they turned out to be too naturalistic, or blood flowed literally extensively. I always wanted to protect the audience from violence. Yes, it exists in my films, but much inferior to Hollywood blockbusters by scale

The short film was greeted warmly, but it wasn't enough to find funds for shooting the full-length film, the idea of which had already begun to emerge in the head of the director based on the script for The Hard Case.

In 1998, after a long search for sponsors, Guy Ritchie finally came out to Trudy Styler, the wife of singer Sting. She was impressed by The Hard Case and decided to invest in the young director's full-length film with one condition: Sting was assigned a small role of Jay Dee. I saw Guy's short film and really admired its energy. I liked how the director portrayed violence. I hate causeless cruelty. Therefore, I suppose it much more interesting when violence is only implied, and not depicted on screens, - which was what interested Sting in the young director's newly forming style. img#images/content/2017/5/uzn_14948417577.jpg#Jason Statham – Guy Ritchie's friend and favorite actor} And so, after 8 months of filming the audience was presented the romping Lock, Stock, and Two Smoking Barrels crime comedy - a picture which cost the creators just 960 thousand pounds, but literally breathed new life into the genre and was met with a stir by the widest audience. In addition, the film was a bright debut for Jason Statham, who was included in the cast for realism: in his youth, the actor earned his living the same way as his character from the opening scene.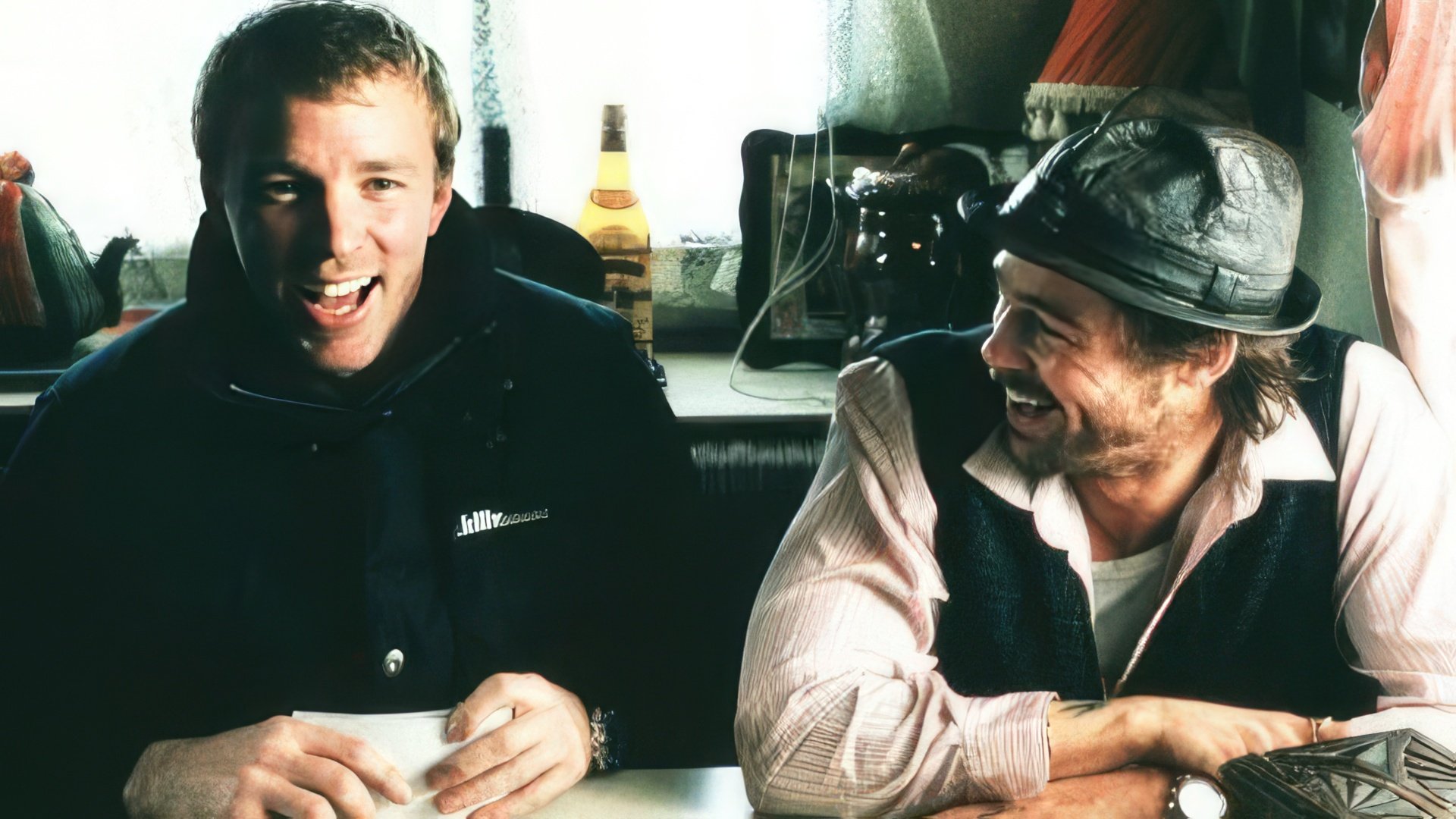 The director became the most discussed personality in the creative environment of Great Britain in the blink of an eye and two years later he pleased the audience with a new masterpiece - the picture Snatch, which repeated the success of the previous film. This time, there was no talk of a lack of funding - the sponsors almost lined up. There was even enough money for Brad Pitt and Benicio del Toro.
The love story of Guy Ritchie and Madonna
In 2000 Guy Ritchie married Madonna. They met in 1998 when the director, inspired by the success of his first full-length film, showed up for a party to Sting. A close friend of the singer's wife, Madonna was also there. The director and the pop diva got into a conversation and didn't even notice how the evening passed.

It would be a mistake to talk about love at first sight - both were already adults with a great amorous experience in their backgrounds. But, having continued communication after the first meeting, both began to feel a kind of attracted. Once Guy Ritchie invited Madonna and her daughter Lourdes to London, gave the guests a tour and fascinated both. Then, perhaps, their stormy romance began.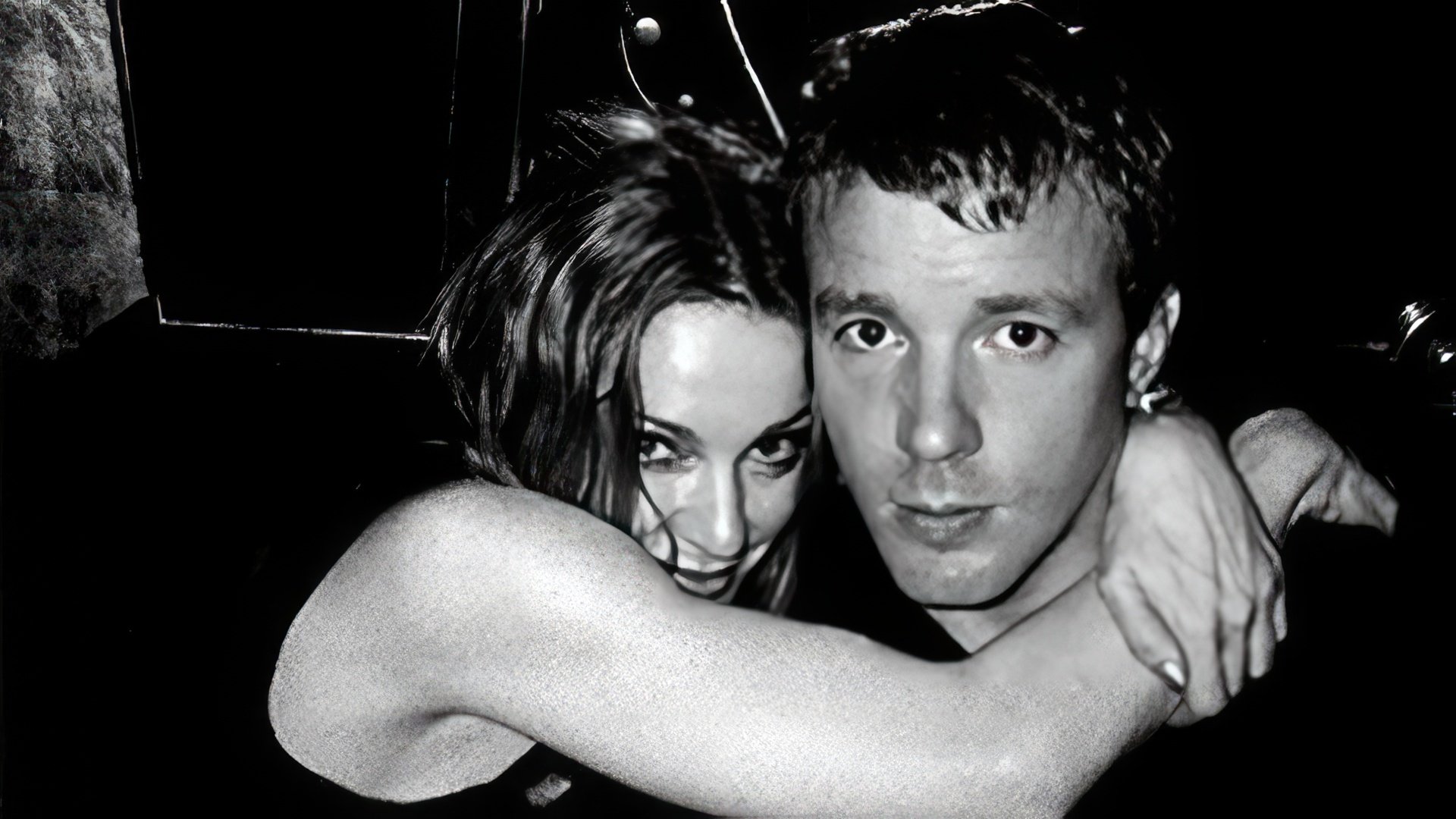 However, they were united not only by relationship but also by working moments. So, Richie directed Madonna's video for the song What It Feels Like for a Girl, and in 2001 he shot a BMW commercial starring the singer. Late in 1999, Madonna announced that she was expecting a child from Guy Ritchie. The director was so pleased with the coming appearance of the first child that he zealously guarded the peace of his beloved: he was not afraid of using force on the paparazzi bothering her, ran around London at night in search of delicacies for the pregnant and was so worried before the birth that he lost a few pounds.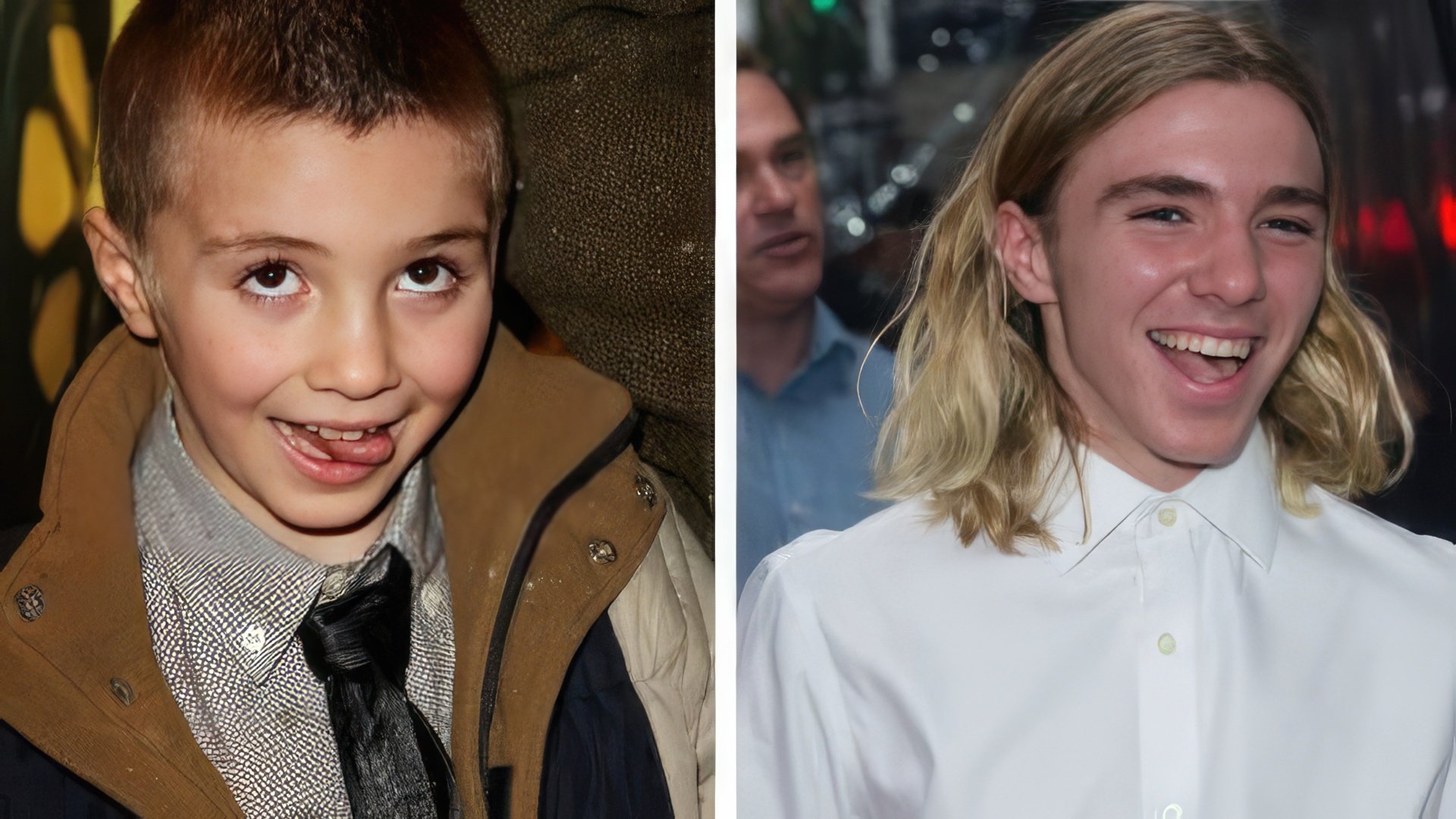 On August 11, 2000, their son Rocco was born, and in December, the lovers got married in one of the castles of Scotland. Later Richie, who always referred to Madonna's daughter as his own, officially adopted Lourdes.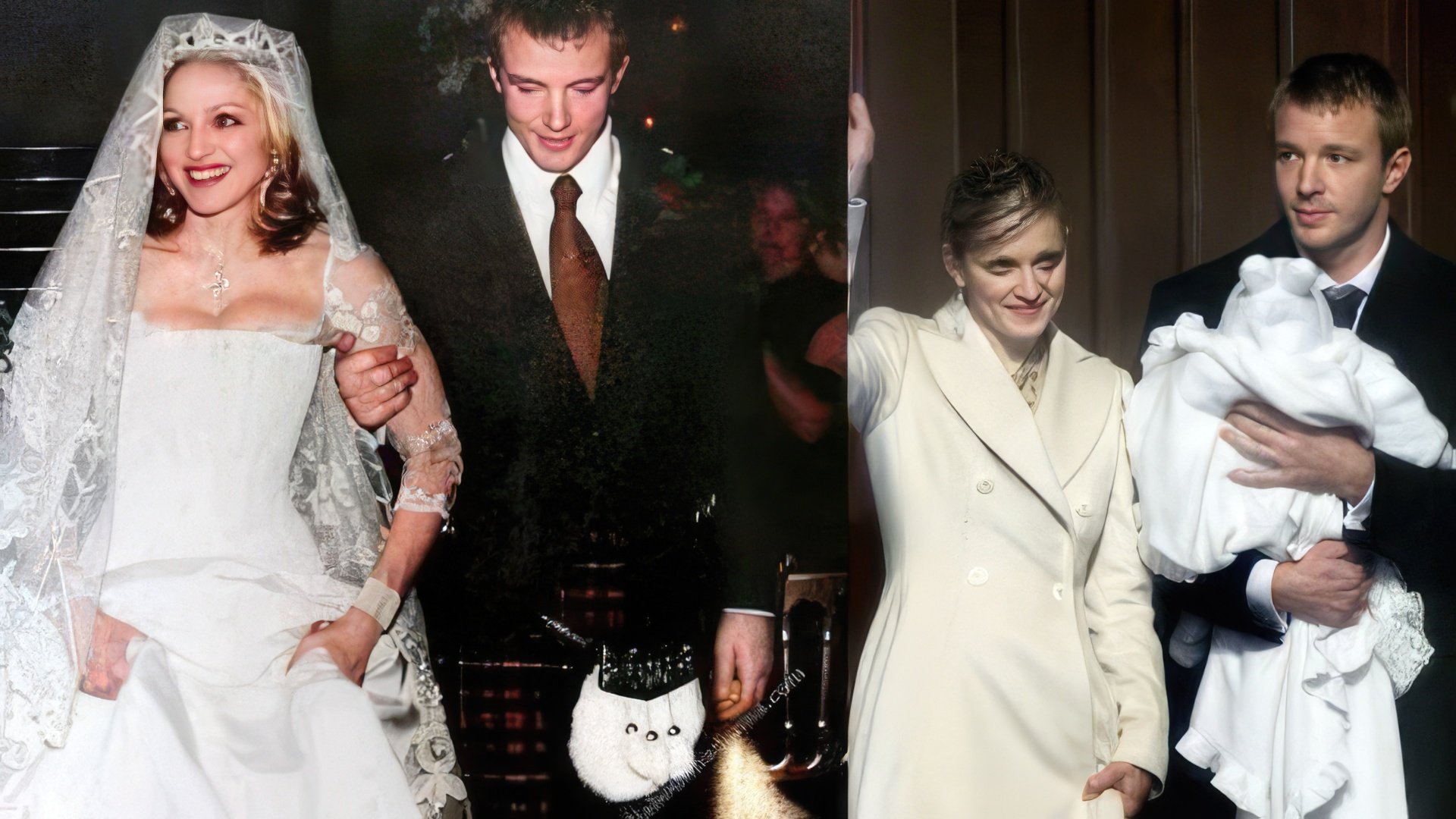 In 2002 the director released the Swept Away film, changed his favorite crime genre to melodrama and didn't arrange an intent casting, picked his wife for the lead role, and as it turned out, in vain - critics crushed the premiere. They argued that Madonna shouldn't enter the big cinema as well as Richie shouldn't change his style to the requests of his beloved. Though during the following years of marriage, he released two films that had commercial success, unfortunately, they didn't reach the level of his first works - those were the Revolver (2005) and the RocknRolla (2008).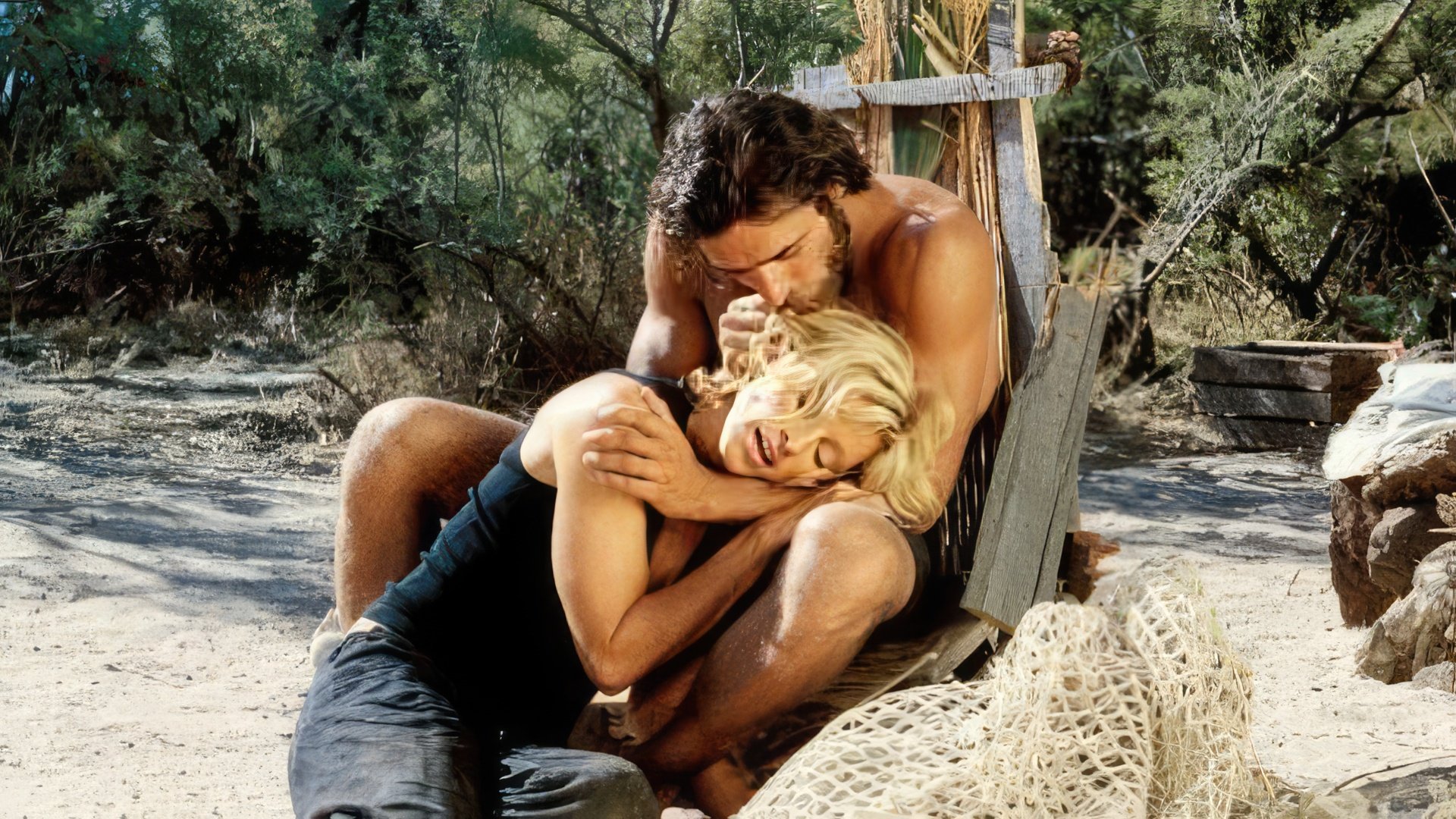 After the failure of the Swept Away experts began to intend the immediate end of Richie's successful career. They also recalled Madonna's former spouse Sean Penn, for whom the marriage with the pop star in the 80s opened the era of self-destruction. But unlike violent Penn, Guy Ritchie was always gentle and compliant and therefore he endured the ambitions of his wife for 8 long years, reconciled to the status of Madonna's husband, how he appeared on the pages of the billboards.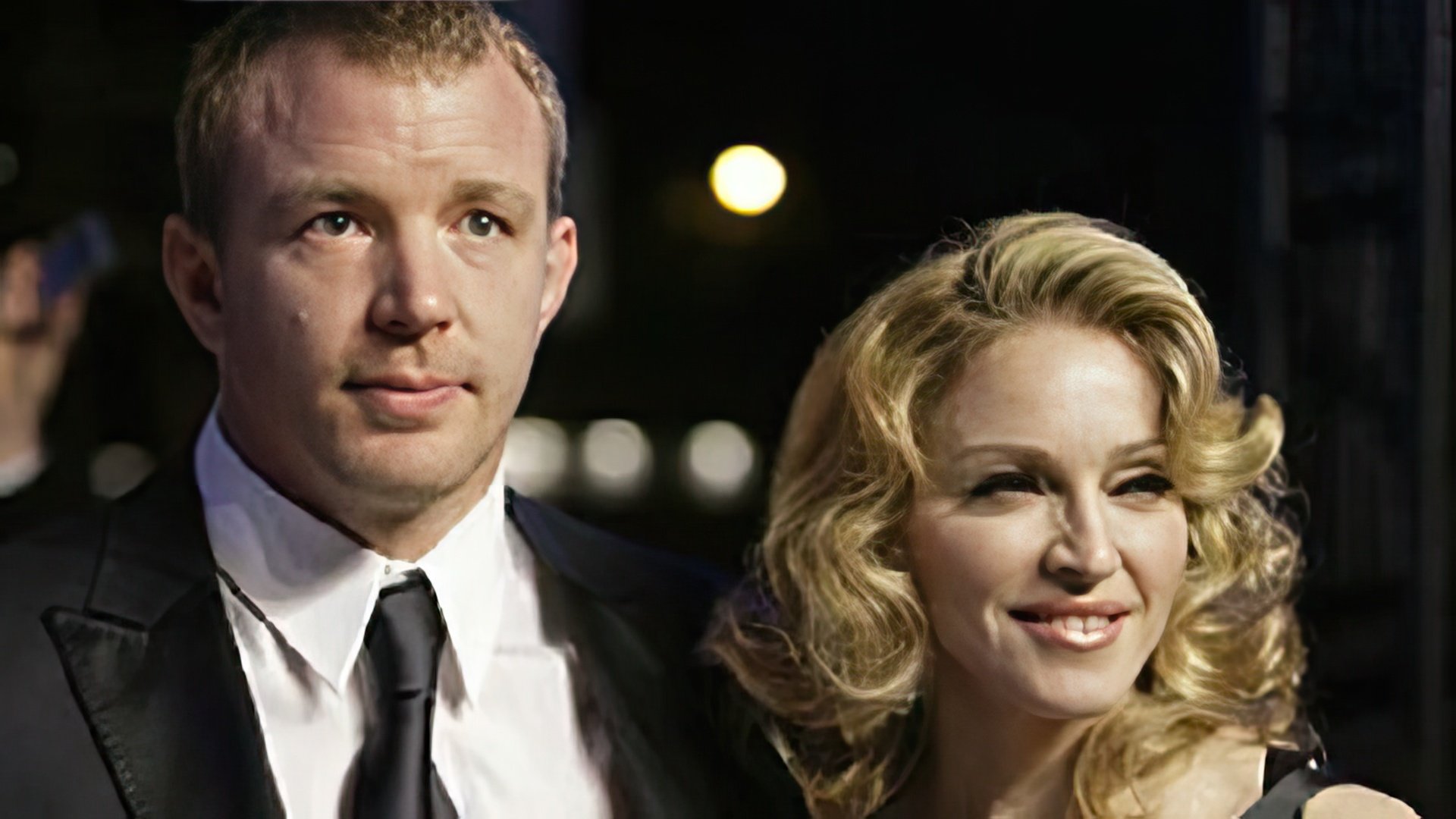 Still, they were too different: Madonna stuck to a healthy lifestyle and was unhappy with the bad habits of her husband, despite all his attempts to turn from a frequenter of pubs into an exemplary family man. He was annoyed by his wife's commitment to the Kabbalah teachings - everything would be fine, but she tried to make him believe in it too with a maniacal sense of purpose. In addition, both dreamed of a second child, but Madonna chose not to go through the hard procedure of childbirth again and adopted the black boy David Banda from Malawi in 2006. Two years later, on November 21, 2008, Mr. and Mrs. Richie announced a divorce.
Career after divorce with Madonna
In 2009 the director shot and presented the picture Sherlock Holmes, which gave his career a new push. The new film adaptation of Conan Doyle's stories could boast of Robert Downey Jr. as Sherlock and Jude Law as his partner Dr. Watson. The film awaited success - it collected more than a billion dollars in the world box office, and therefore the sequel didn't take long to come – the Sherlock Holmes: A Game of Shadows was released in 2011.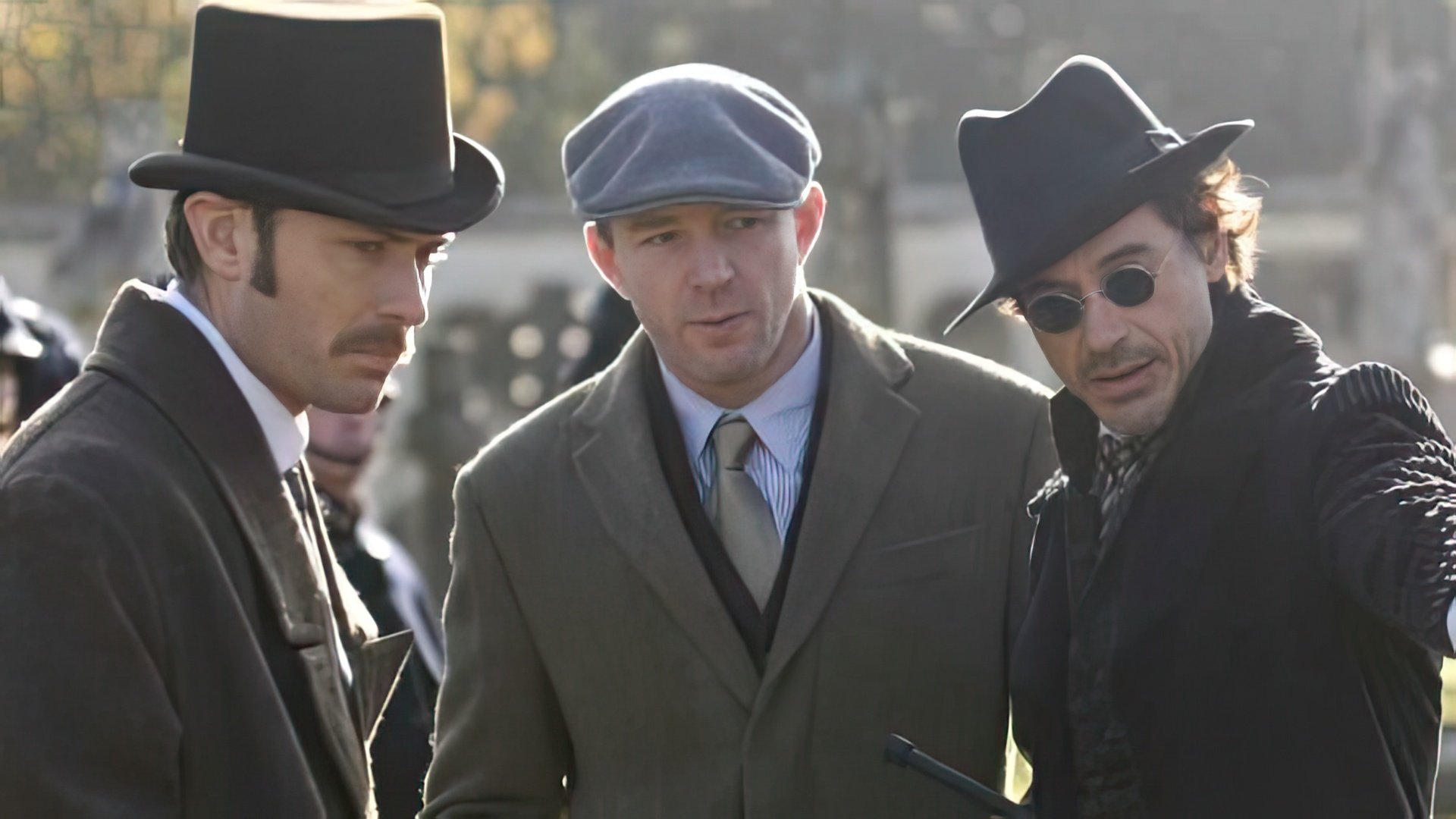 In 2015, after a very long break, Guy Ritchie presented to the public The Man from U.N.C.L.E. sharp comedy about the forced collaboration of two rivals, CIA agent Napoleon Solo (Henry Cavill) and KGB operative Illya Kuryakin (Armie Hammer). It is known that when writing the script, Guy Ritchie was inspired by the Oscar-winning western Butch Cassidy and the Sundance Kid with Paul Newman and Robert Redford.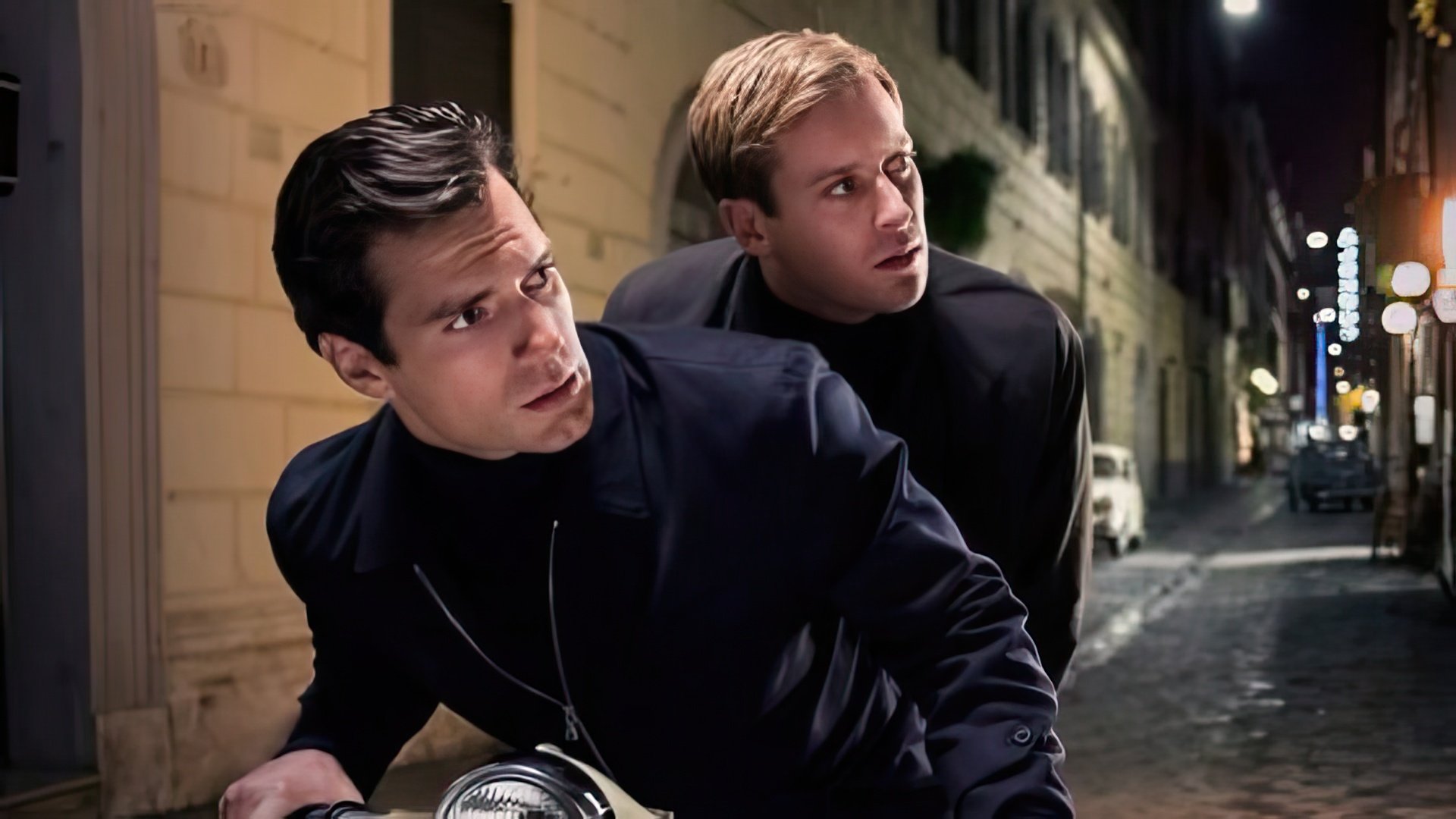 In October 2016 the director announced that he had begun work on the third part of Sherlock Holmes.

In 2017 the premiere of the tenth full-length film by Guy Ritchie took place - a pseudo-historical action picture King Arthur: Legend of the Sword.
Guy Ritchie's personal life
Though the foreign press often jokes that every ex-husband of Madonna is doomed to oblivion and failure on the personal front, Guy still found his luck. Since 2010 he lives with an English model, Jacqui Ainsley. On September 5, 2011 son Rafael was born to the lovers, their daughter Rivka was born in November 2012 and a boy was born in June 2014 named Levi. The director is a great father; he prefers communication with his children and wife to social events.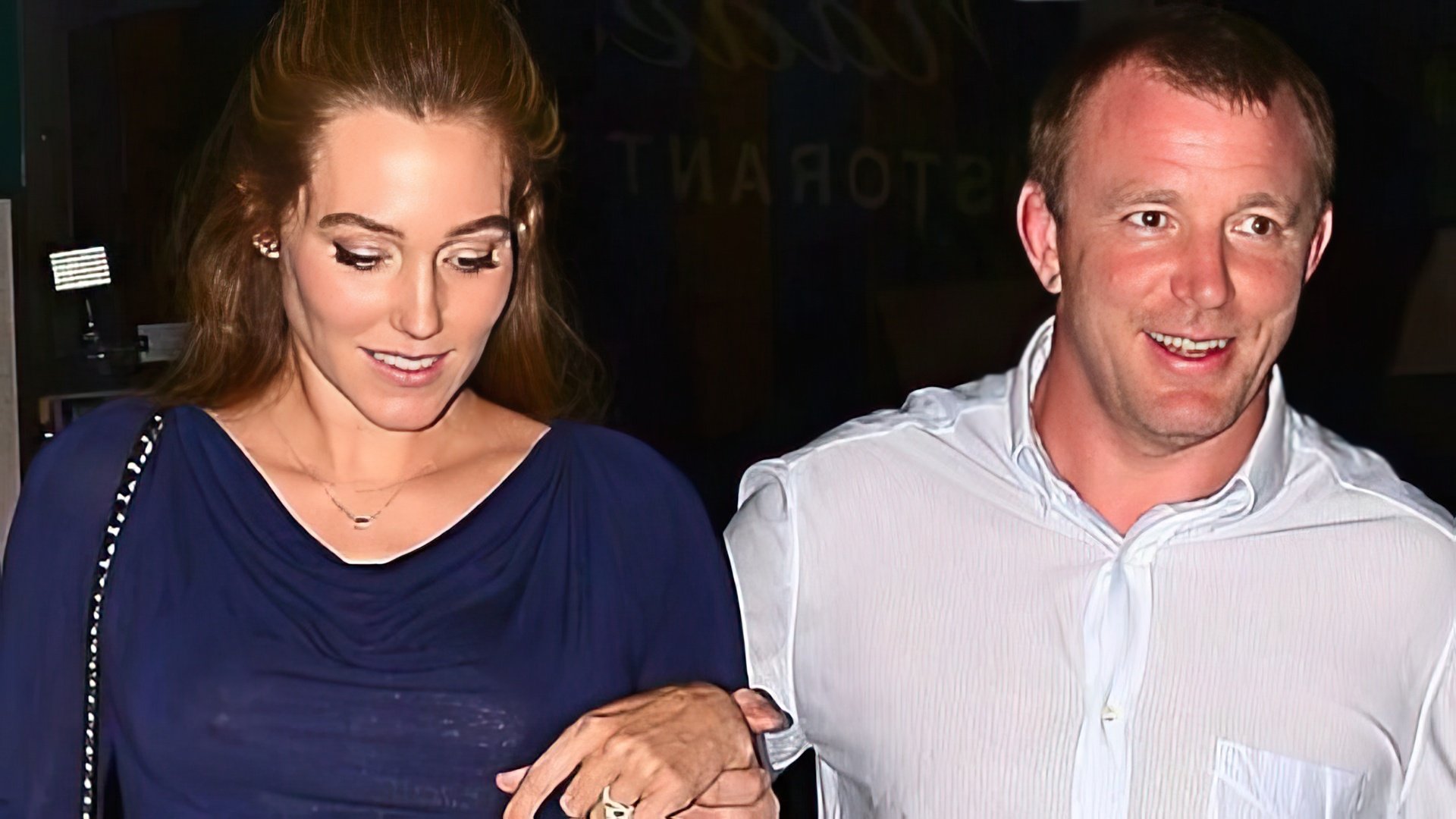 The director keeps friendly relations with his firstborn Rocco. In 2016 it became known that the guy fell out with his mother and moved to his father's. Madonna's and Guy Ritchie's son didn't want to return to America, under the care of his mother, due to which the singer sued her ex-husband.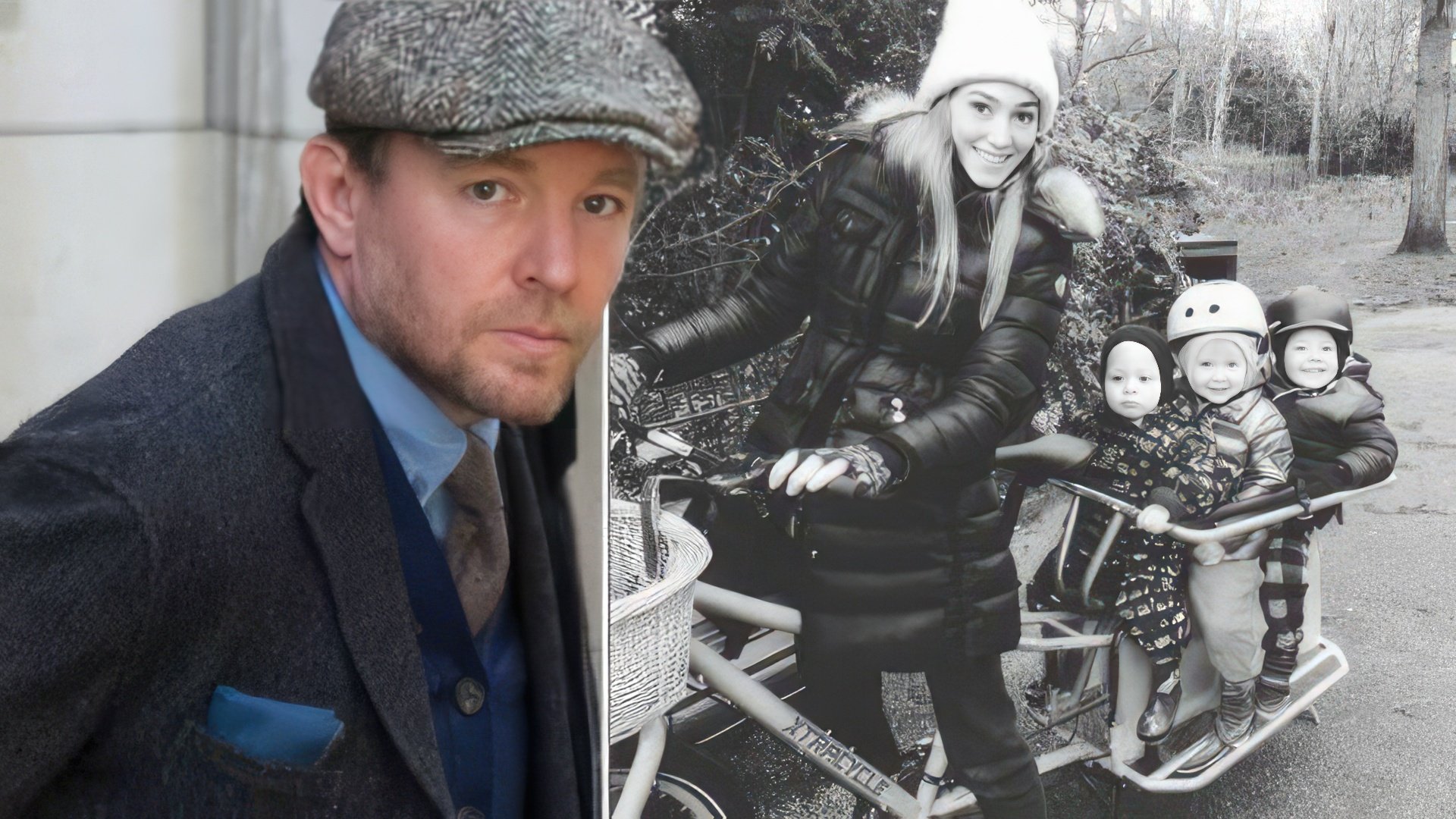 A couple of months later Rocco was arrested near Ritchie's house - illegal substances were found in his pocket. Thanks to the intervention of his parents, he managed to avoid serious punishment.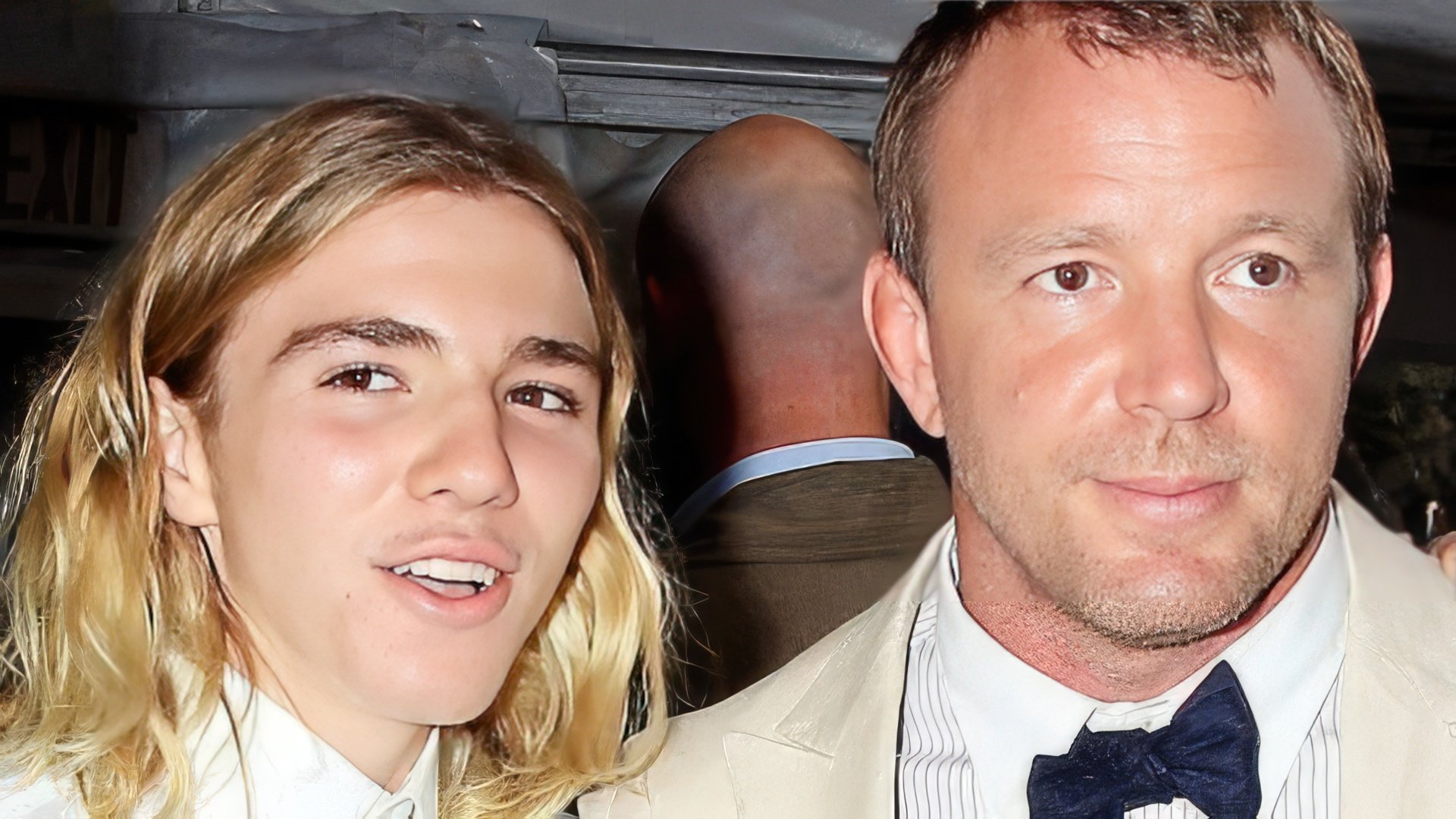 Guy Ritchie has a brown belt in Brazilian jiu-jitsu and a black belt in judo. In addition, he is an ardent fan of Chelsea football club. Sometimes Guy Ritchie still shoots ads. So in 2010, he shot a commercial for Dior men's fragrance and also shot a short film for the Nike sportswear brand.
Guy Ritchie nowadays
In 2019, the premiere of "Aladdin" - a film directed and scripted by Guy Ritchie. He was awarded quite high marks from critics. Another successful work of Richie was the film "The Gentlemen" with Matthew McConaughey, which premiered in 2020. In 2021, the film "Cash Truck" with Jason Statham and Scott Eastwood will be prepared for release.
Press Ctrl+Enter If you find a mistake