Jason Momoa Biography
Jason Momoa is an American actor, model, producer, and screenwriter. He became famous thanks to his roles in the series Baywatch: Hawaii, Stargate Atlantis, Game of Thrones, and the film Conan the Barbarian. The portrayal of Aquaman in the DC Extended Universe comics also brought him fame; he debuted in this role in the film Batman v Superman: Dawn of Justice (2016). Net worth: $14 million.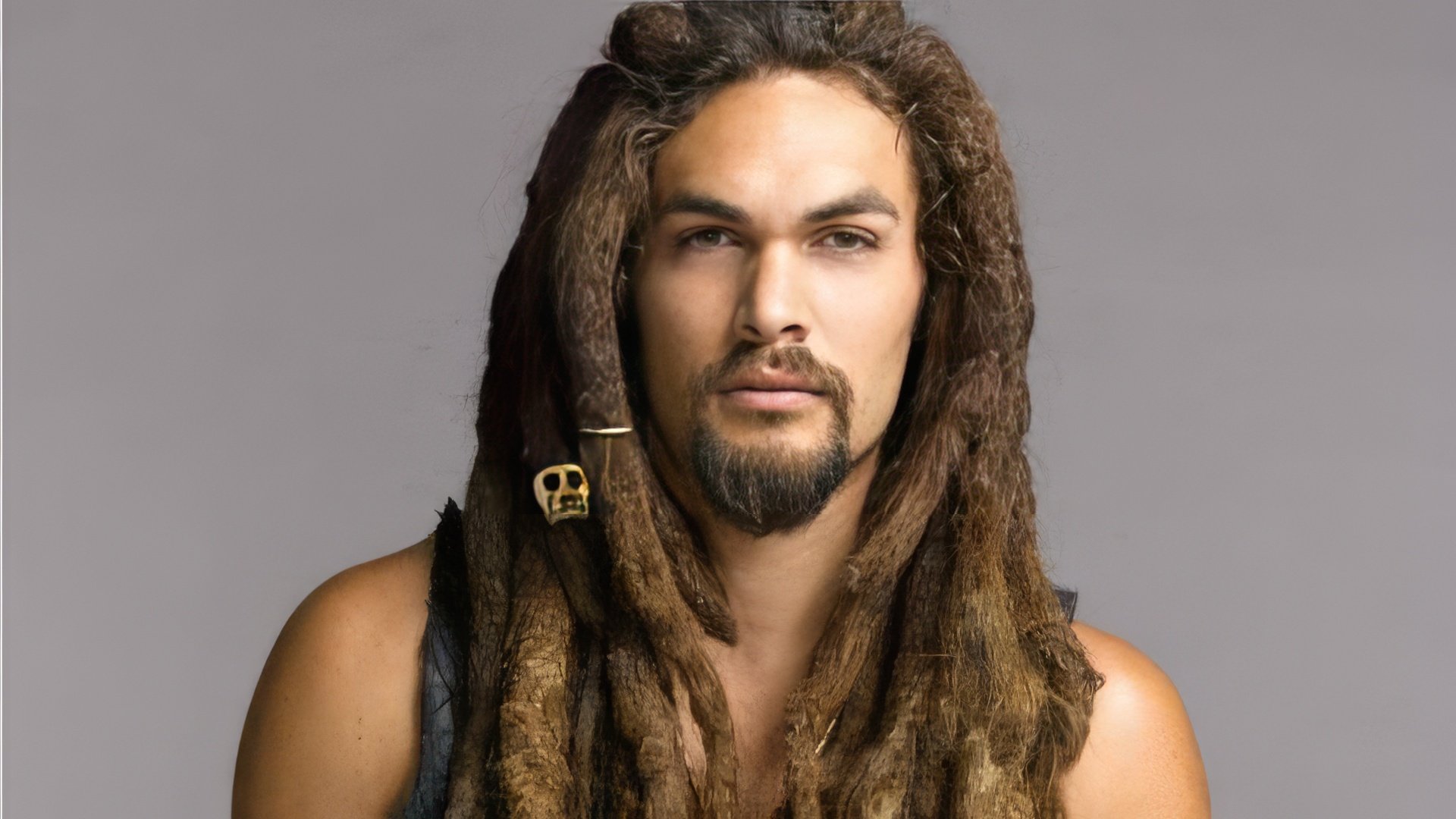 Jason Momoa's Childhood
Jason Momoa was born on August 1, 1979, in Honolulu, the capital of Hawaii. He is the only child of Joseph Momoa, a painter, and Coni Lemke, a photographer. Jason's father is of Native Hawaiian descent, and his mother is of German, Irish, and Native American ancestry. Thanks to this 'blend', the actor got his exotic appearance and great natural physique, height is one of those distinguishing features (Momoa is 193 cm tall). However, the muscles that are admired by countless female fans, are, of course, the result of his hard work.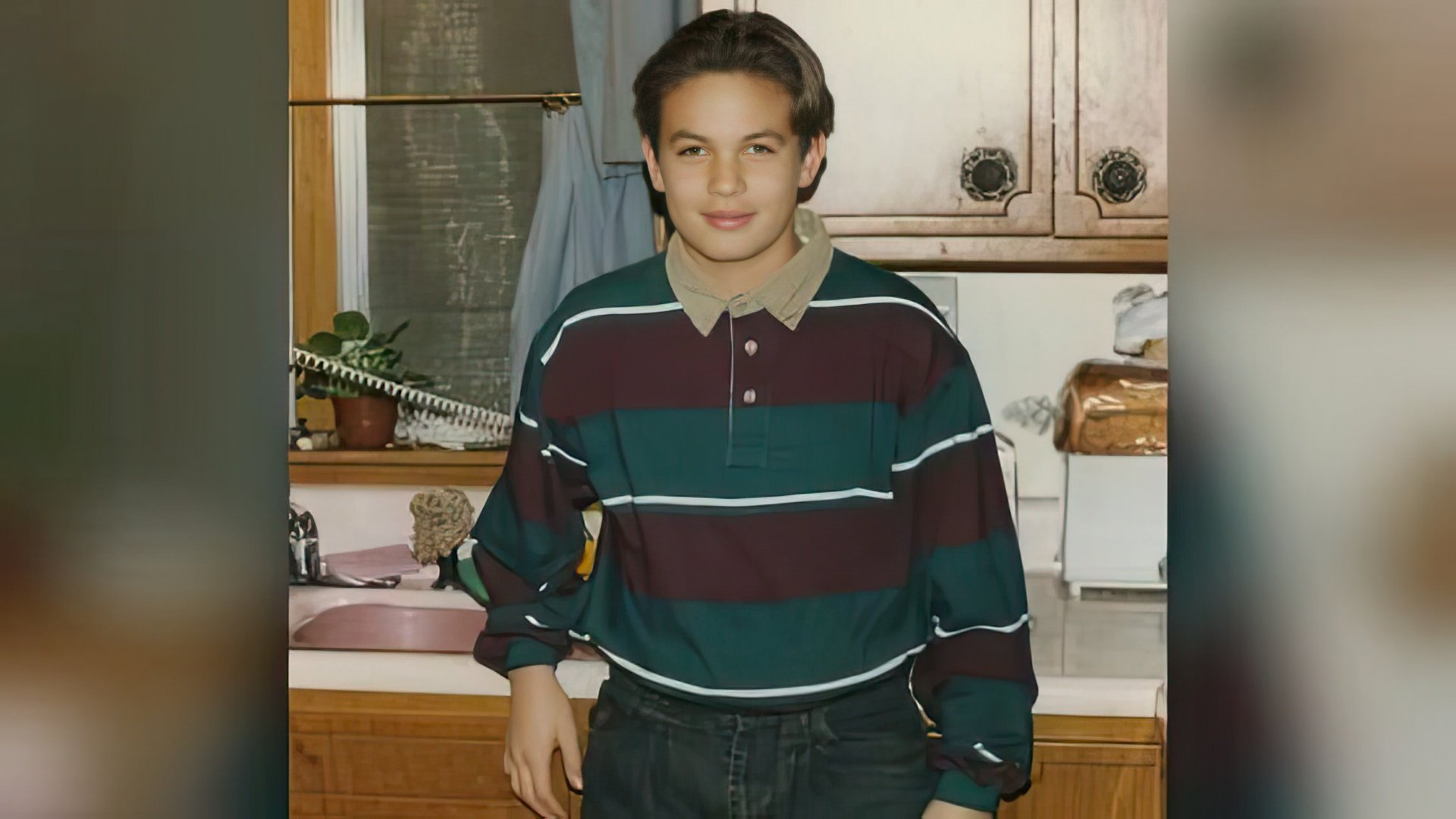 Momoa's parents divorced when he was still a kid. Jason stayed with his Mom and they moved to Iowa. The future actor, who revealed his athletic inclination and abilities quite early, spent much of his free time outside. When Momoa got older, he became interested in mountaineering and ax throwing. After graduating from school, Jason entered a local college and studied marine biology there.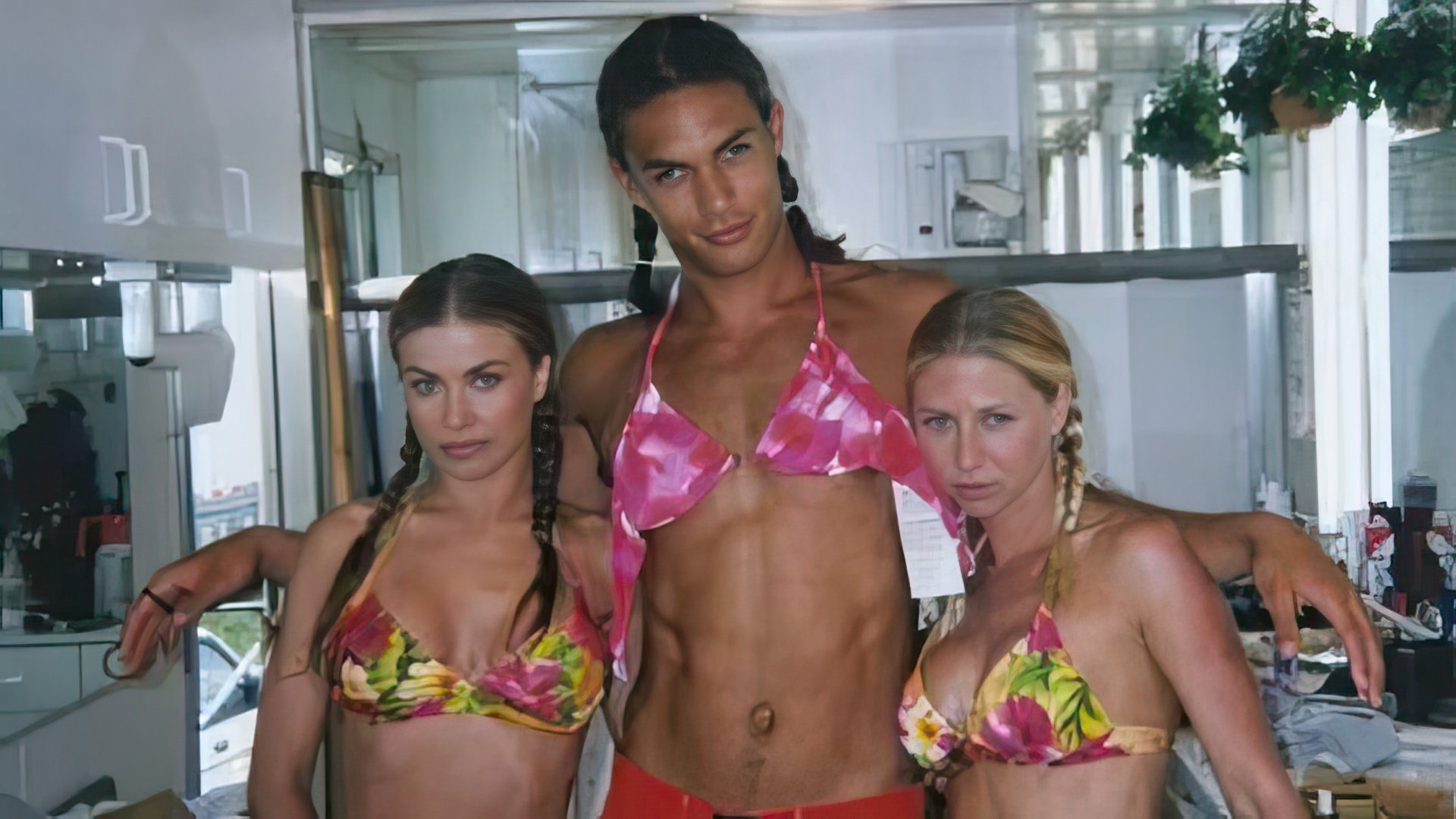 In his youth, Momoa traveled a lot and devoted his efforts to personal wide-ranging development. As a student, he traveled half the world, took up painting in Paris, and studied Buddhist teachings in Tibet. Before getting his bachelor's degree, he returned to Hawaii to re-establish contact with his father.
Career
Jason Momoa's unusually handsome facial features, fit body, and impressive height attracted the attention of a Japanese designer Takeo Kobayashi in 1998. And he basically brought the tan charming man into modeling business which was just a step away from acting career. While participating in various local beauty pageants, Momoa also worked in a surf shop.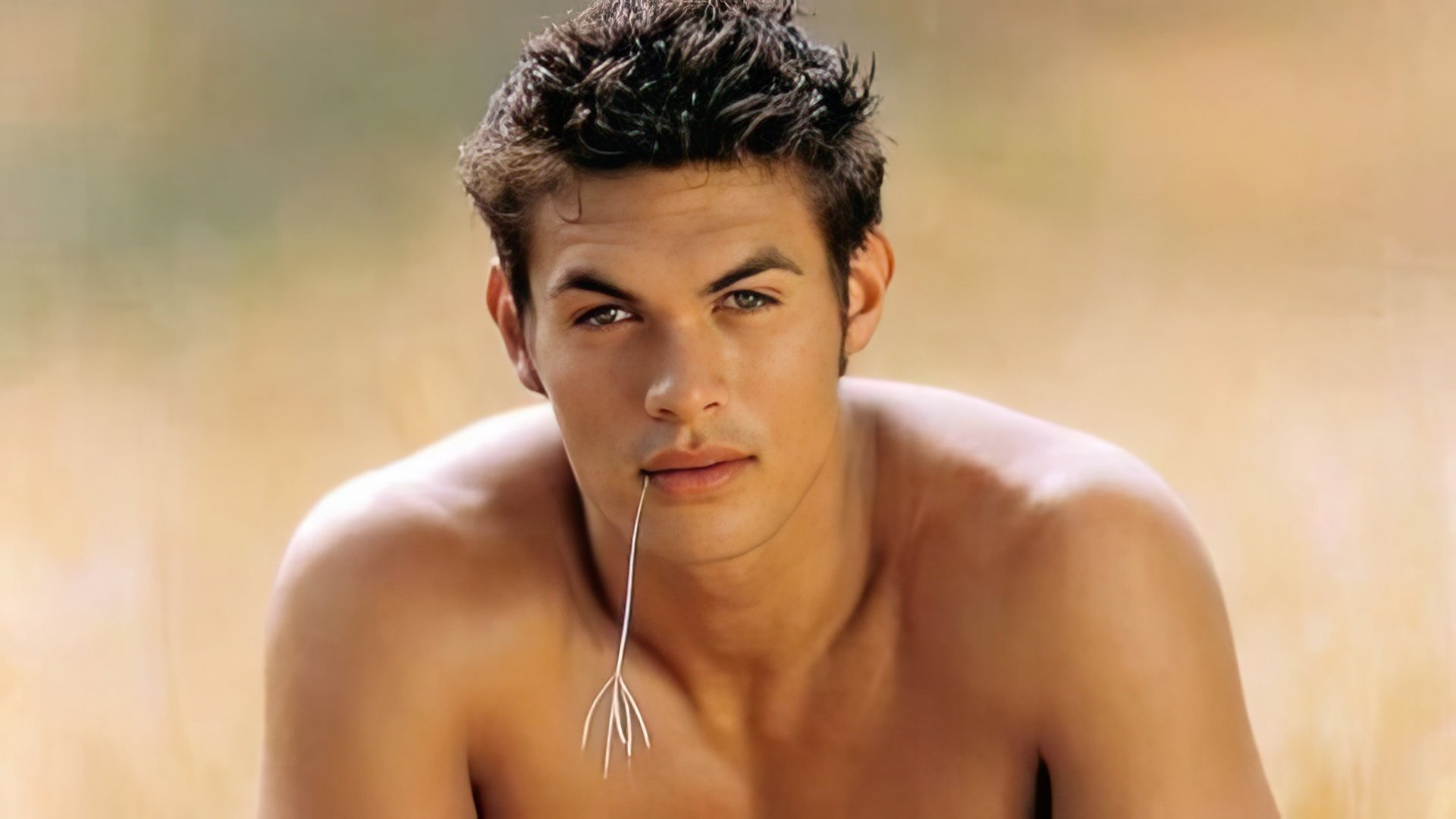 In 1999, Momoa was cast in the well-known series Baywatch Hawaii. The directors chose him over 1300 other candidates, even though he had no clue how to behave on the set. Momoa's character Jason Ioane appeared in 40 episodes, and then, after the close of the series, he also played in the full-length spin-off film Baywatch: Hawaiian Wedding (2003).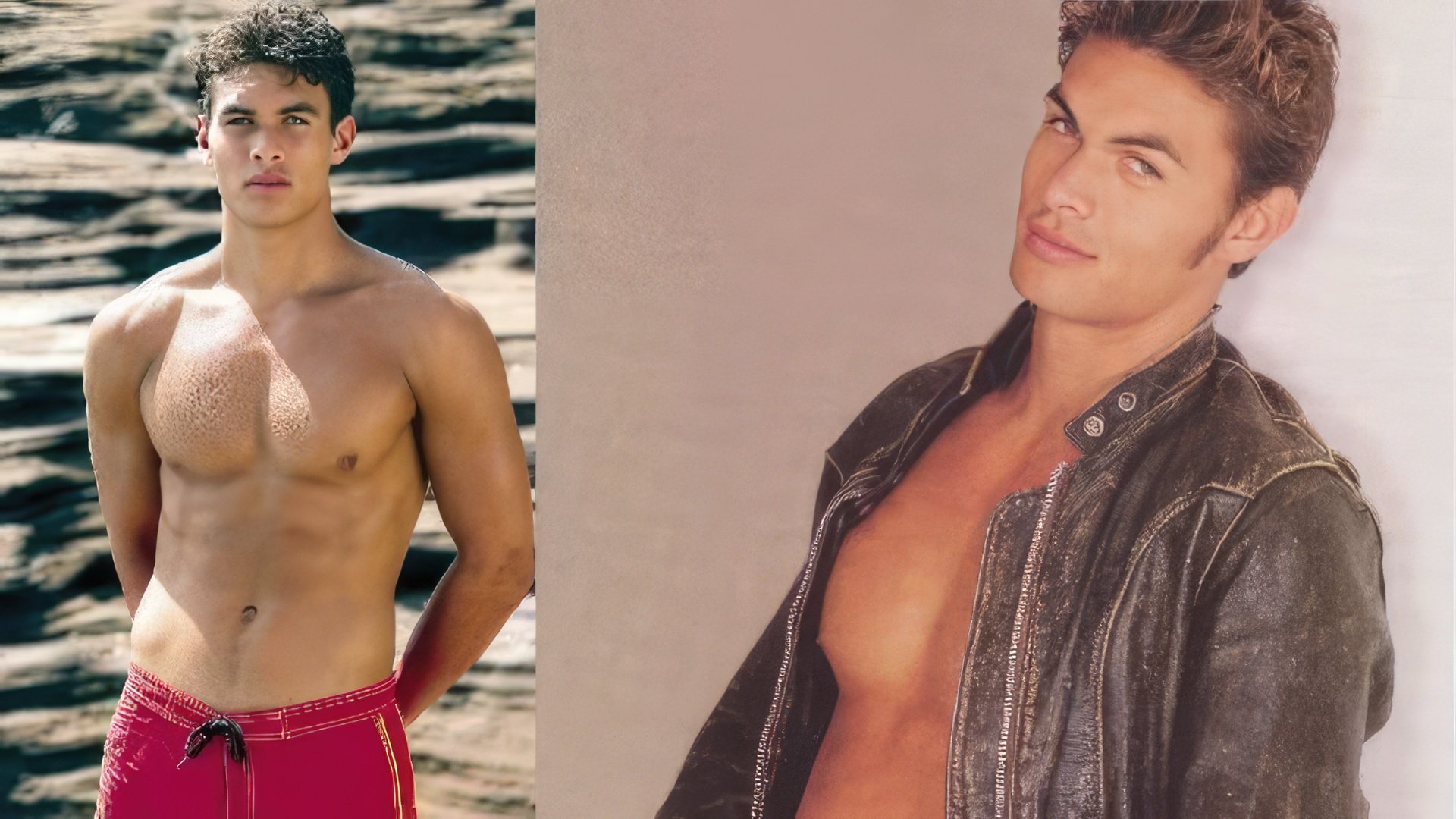 In 2004, the actor appeared in the series North Shore that pleased the audience with plenty of seascapes and semi-nude models. That same year, Momoa played a small role in the comedy Johnson Family Vacation, and in 2005, he got the role of Ronon Dex, one of the key characters in the science fiction television series Stargate Atlantis, that was aired until 2009.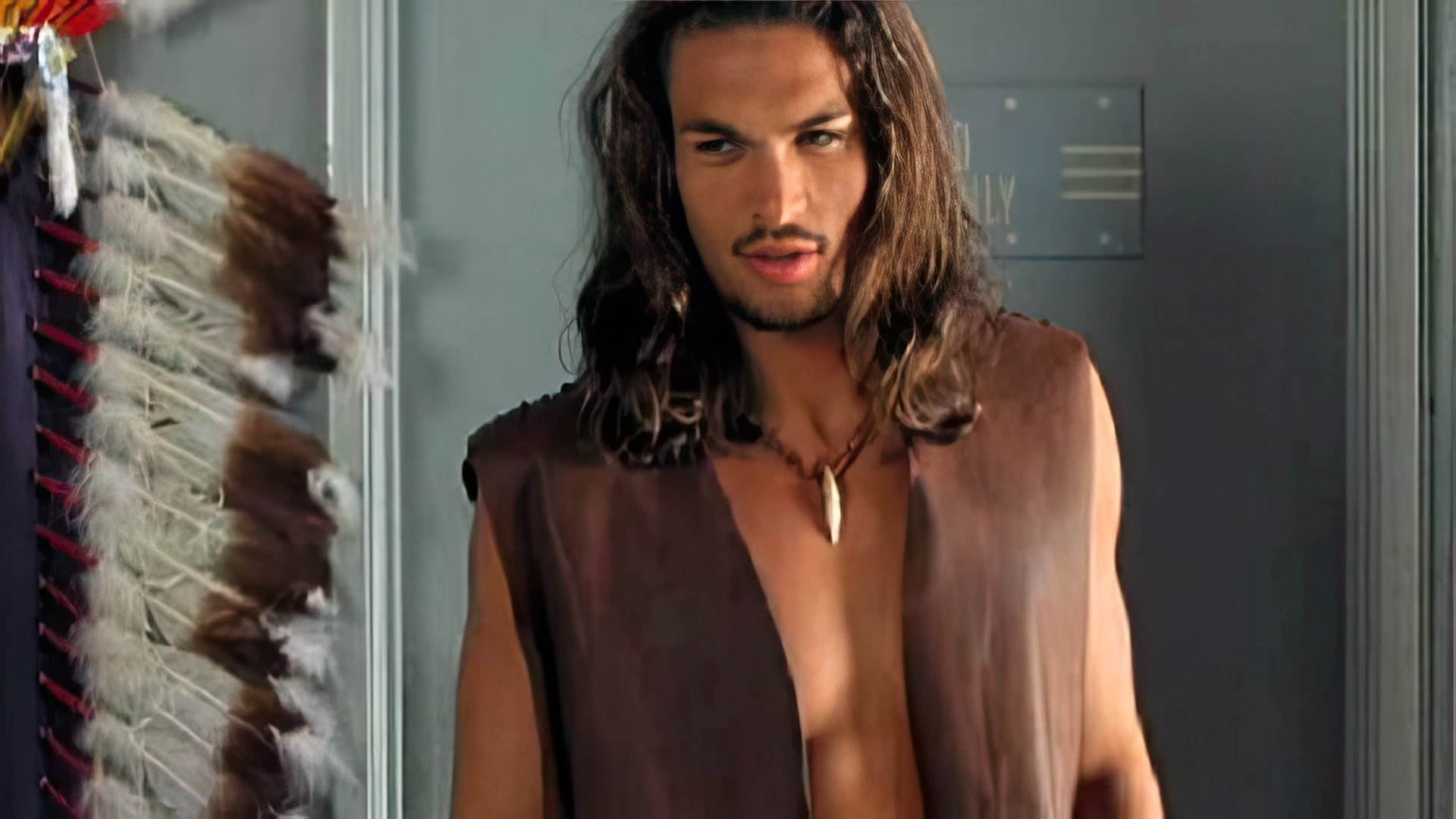 By that time, Momoa hardly looked like the mincing young man that used to be seen on posters of youth magazines only some five years earlier. Dreadlocks were his recognizable feature but he got rid of them by the final season of the series, as the heavy hairstyle provoked pain in the neck and back. To avoid any possible frustration of the fans, Jason had a special wig made for him.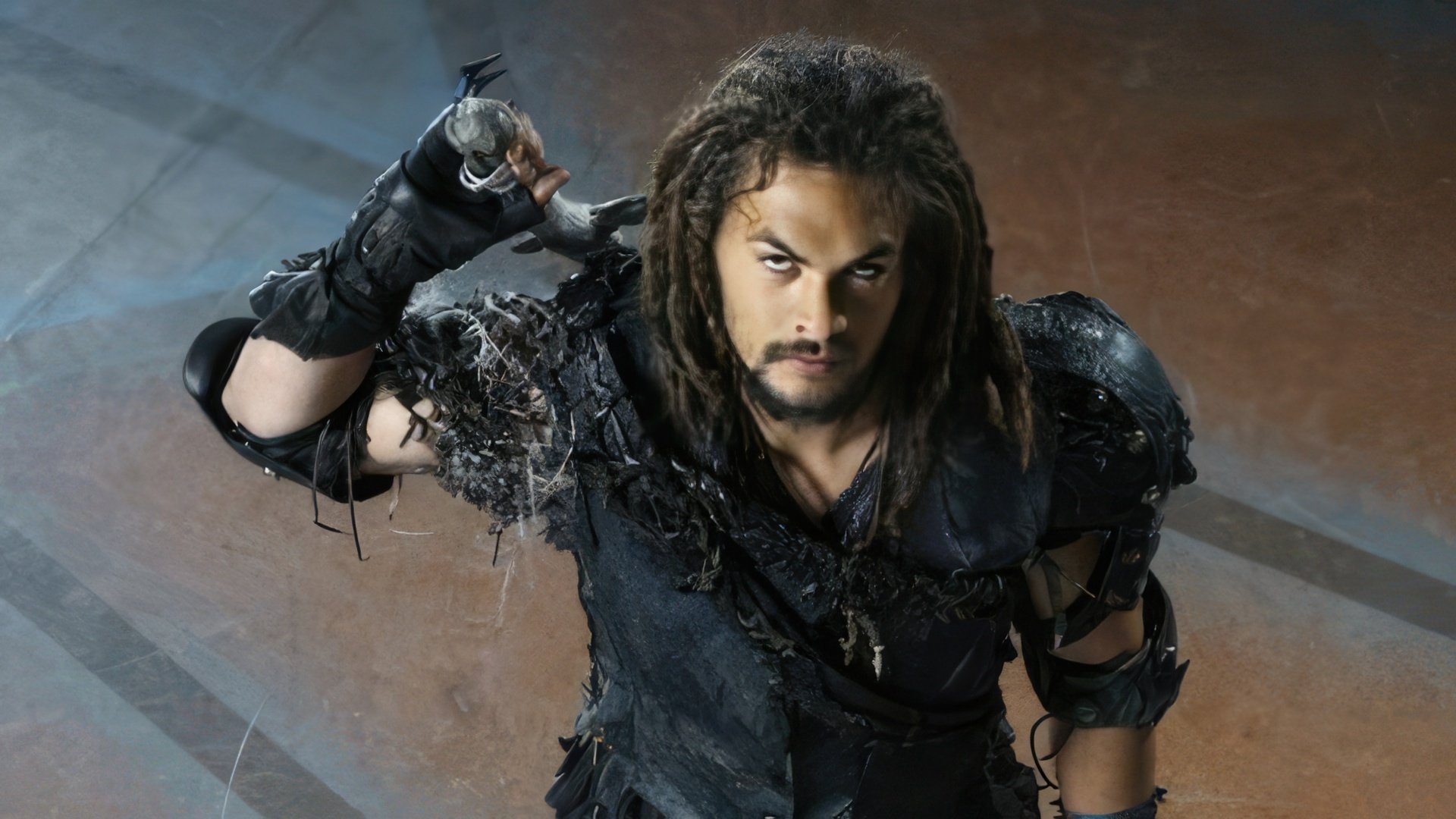 According to Zoomboola.com, in 2010, Momoa played the title character in the feature film Conan the Barbarian. The movie failed at the box office and was ripped apart by critics. Jason couldn't avoid being compared to young Arnold Schwarzenegger, and, as it is often the case in such situations, those comparisons did not generally favor Momoa.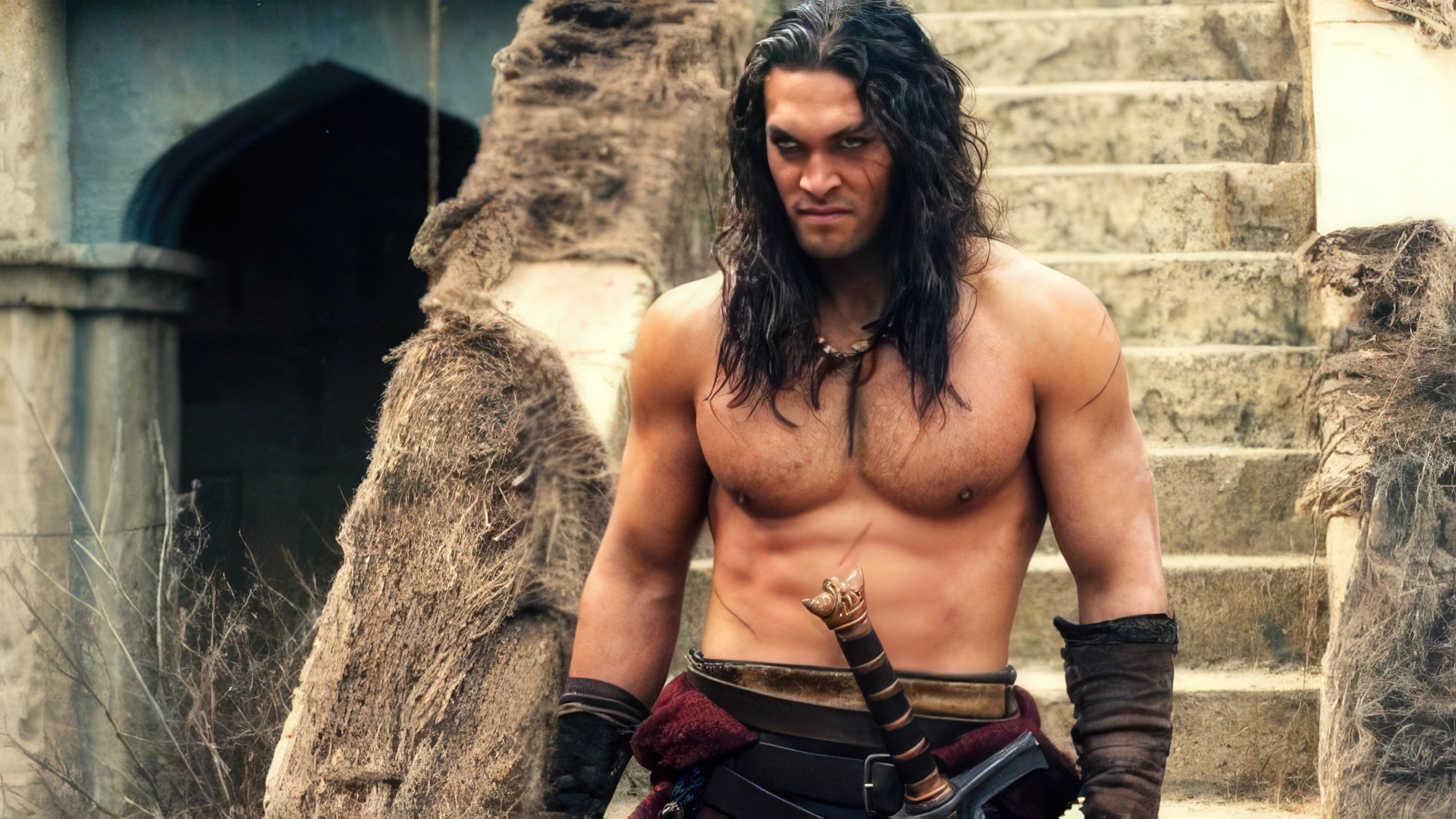 This failure didn't have a negative effect on Momoa's further career, though. That same year, he was approved in the cast of the new HBO project that promised to turn the world's series industry upside down. And the legendary Game of Thrones lived up to the expectations – it became a great success. Momoa got the role of Khal Drogo, the leader of the fearsome Dothraki. At the beginning of the series, he bought young Daenerys Targaryen (played by Emilia Clarke) to be his wife and give birth to his heir.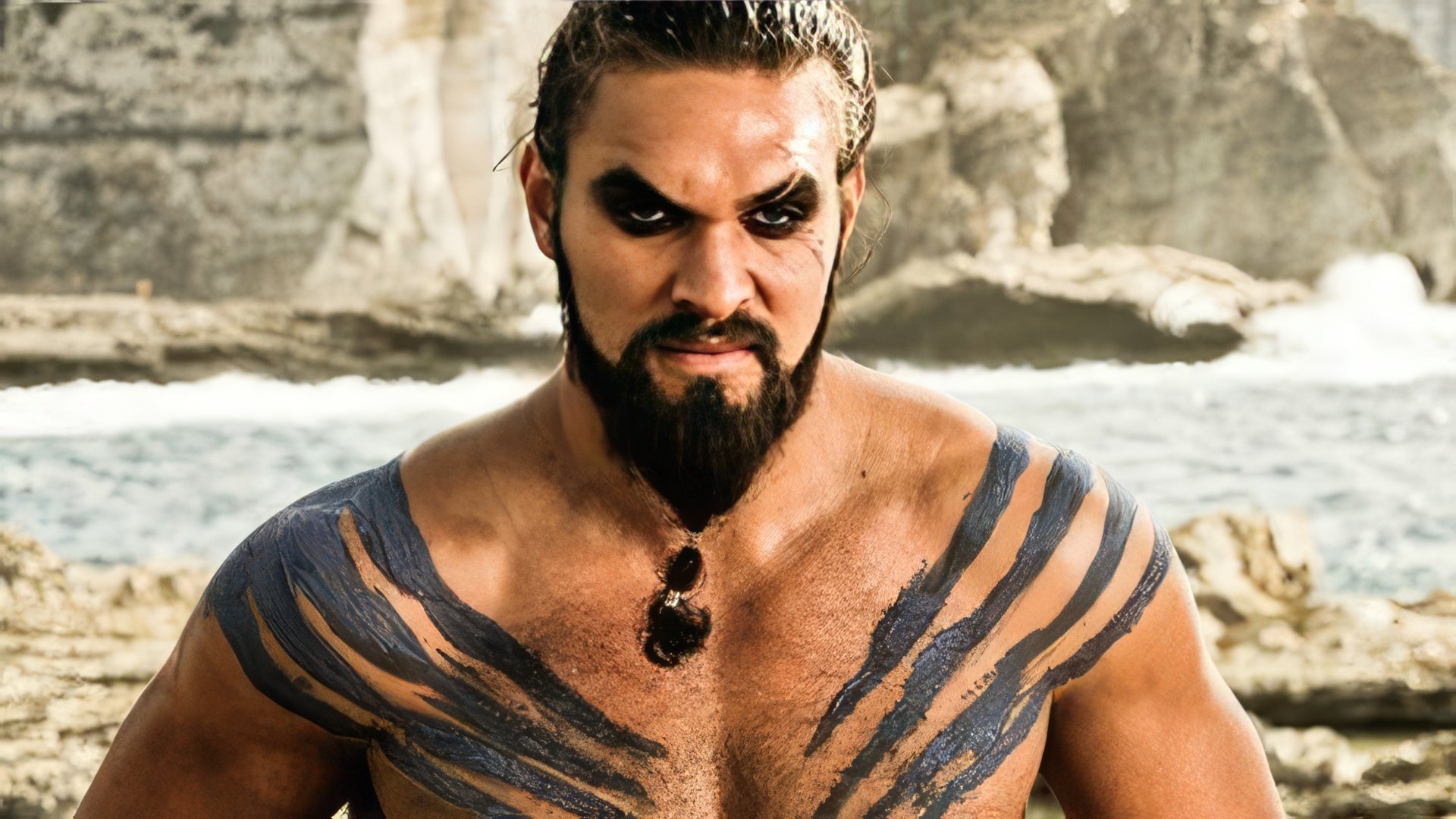 It's interesting to note that Momoa got his role of Drogo not so much because of his muscles but rather thanks to his dance. He decided to stand out among numerous competitors and performed a traditional New Zealand fighting dance, and that, of course, caught the needed attention of the casting director.

One after another (in 2013 and 2014) there were two disastrous projects on Momoa's filmography list: the action film Wolves (where he played the werewolf) and the horror film Debug. In 2014, the actor wrote the script and directed the thriller Road to Paloma that tells about the friendship of two rebellious characters: Robert who took revenge on his mother's murder and Cash, a disfranchised biker.
The actor confessed that most of all he likes to play good guys with not so good reputation. He thinks that the audience likes that kind of characters the most.
Another project featuring Momoa and worth of our attention was released in 2016. It's The Bad Batch – a post-apocalyptic drama. The film takes place in the near future. Americans that do not meet requirements of the society are evicted to desert lands but not everybody is able to make it to the safe oasis because there are gangs of cannibals wandering around. Momoa plays one of the gang members, a cannibal who falls in love with his victim (Suki Waterhouse).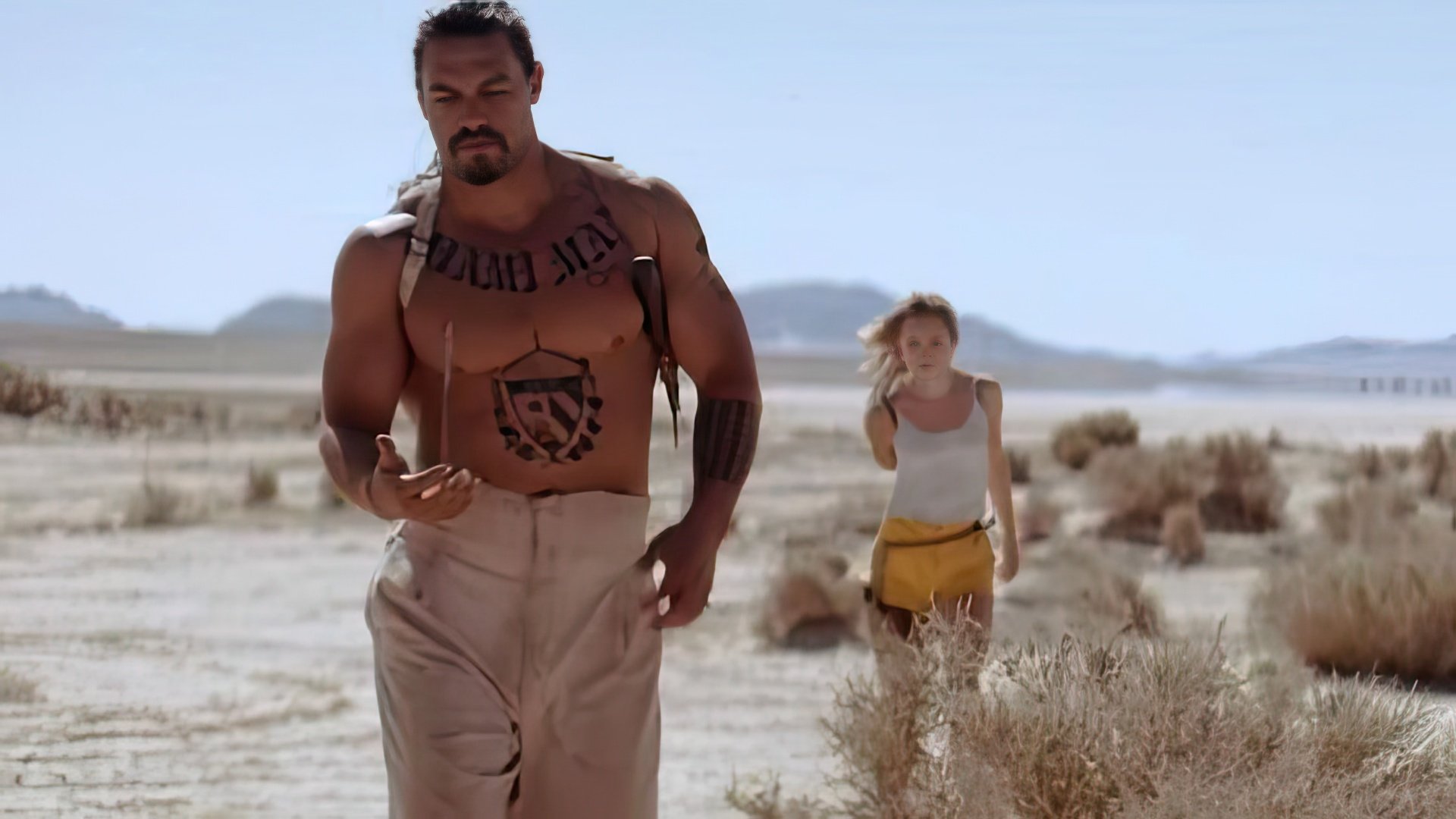 In 2016, Jason Momoa joined the DC Extended Universe comics by trying himself in the role of a superhero Aquaman. Thanks to the magic trident, he can command water and marine life as well as develop a great speed while swimming.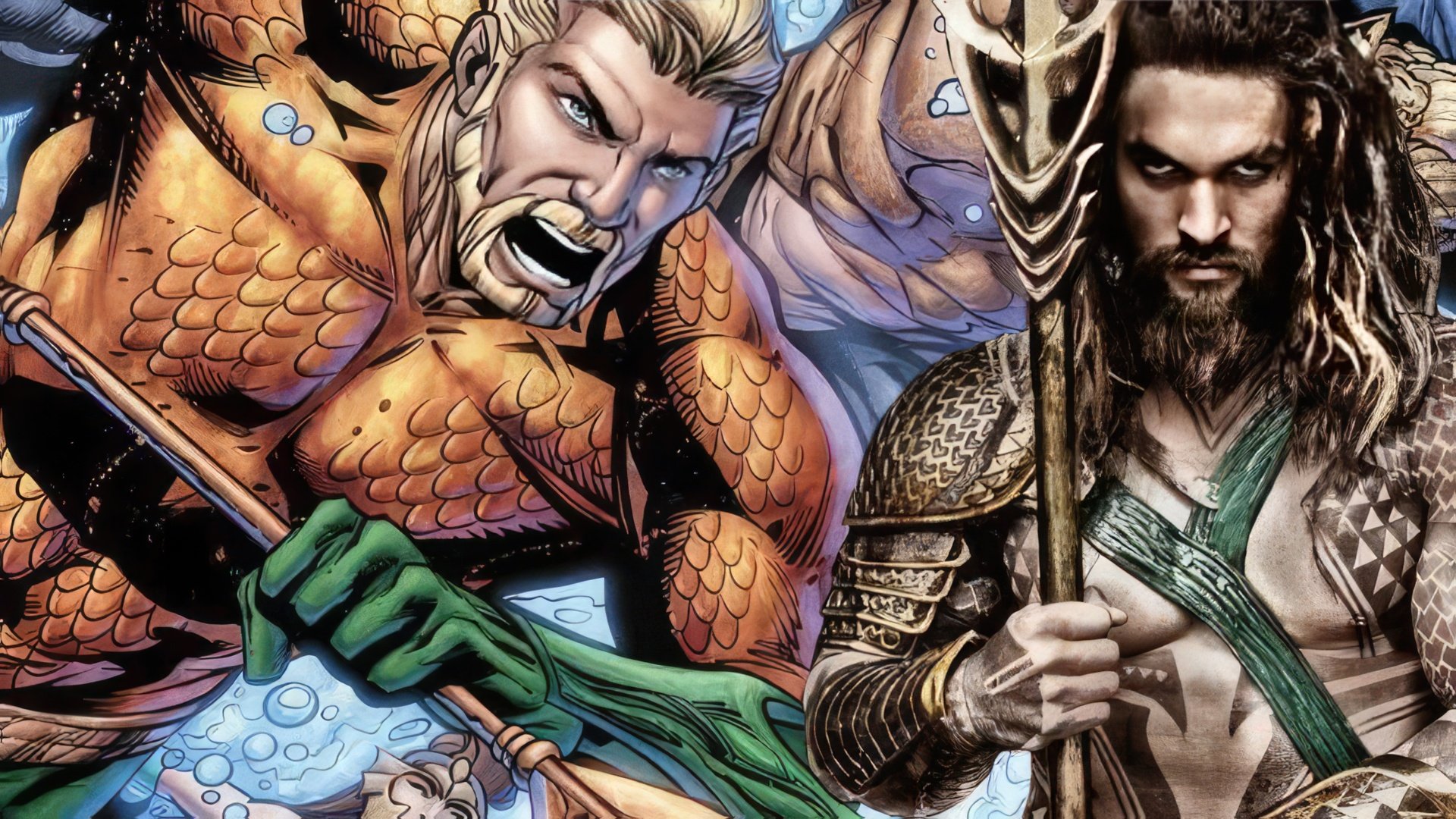 Momoa first appeared as the Aquaman in the film Batman v Superman: Dawn of Justice that tells the story of the confrontation between Henry Cavill and Ben Affleck's characters. Together with Wonder Woman (Gal Gadot), Flash (Ezra Miller), and Cyborg (Ray Fisher), Aquaman joined the Justice League to save humanity from death.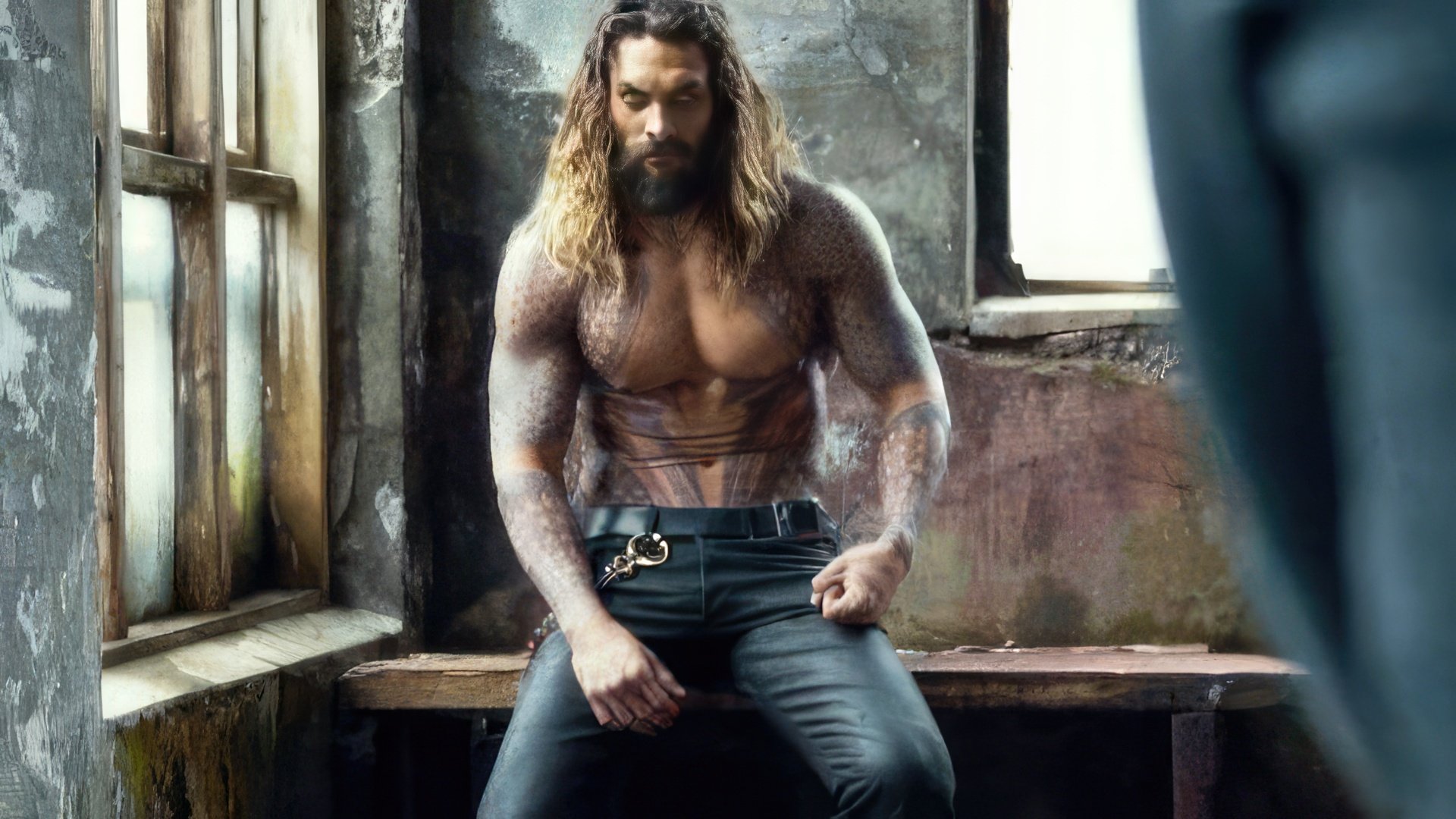 In 2018, Aquaman received his "personal" film, which revealed his hero story to the public in more detail. In the same year, viewers saw the drama "Braven" with Momoa, in which he played a forester who declares war on drug dealers who encroached on his land.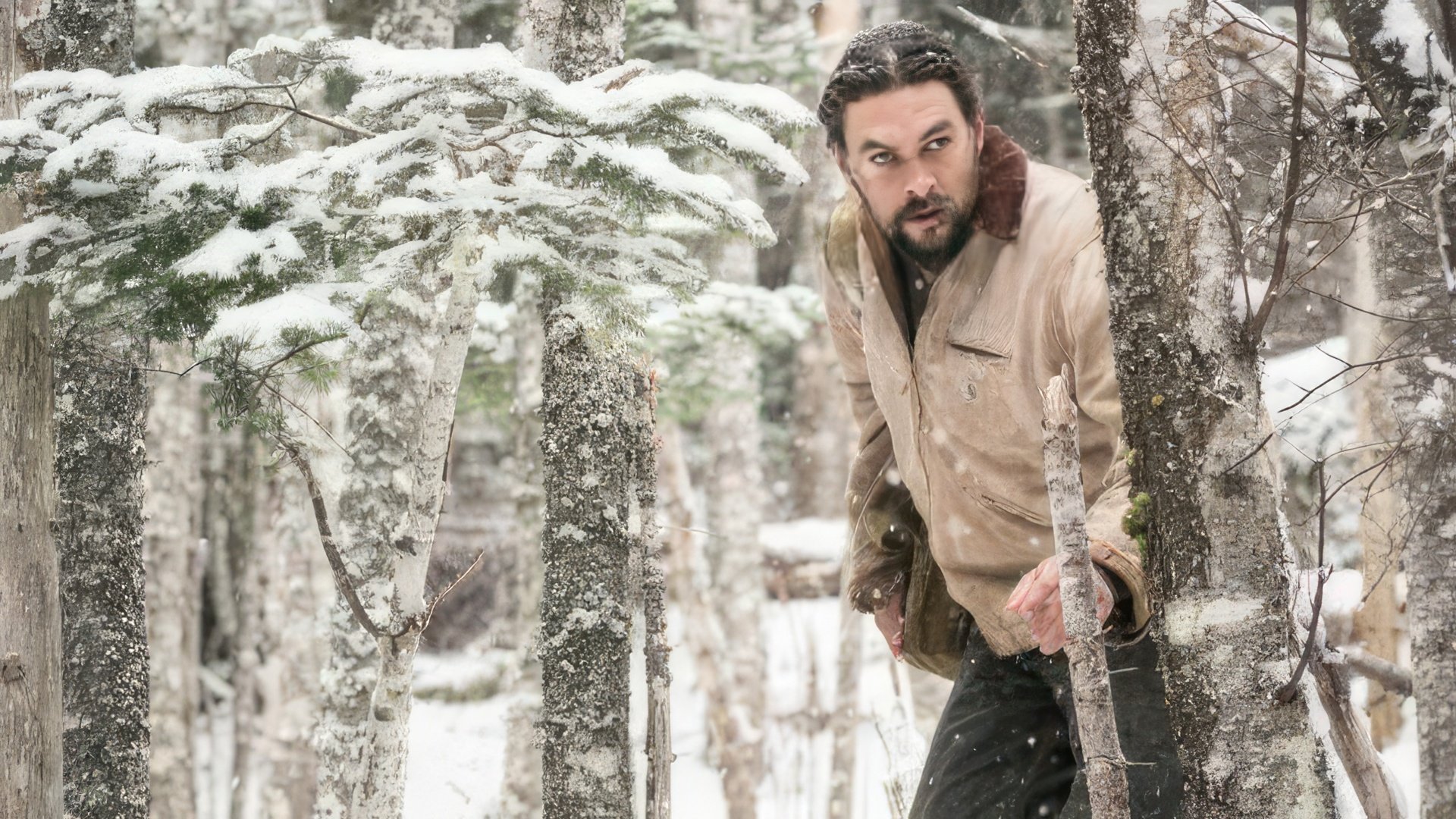 In 2019, Jason Momoa took part in the filming of the series "See." Its continuation is scheduled for 2020. In the same year, the premiere of the film "Dune" will take place - in it, Momoa will play the hero of Duncan Idaho.

During the period of self-isolation, Jason Momoa is with his family and children. The actor admitted that for a very long time he was waiting for a moment that would allow him to stay with his family and spend time with the growing offspring.
Jason Momoa's Personal Life
During the filming of the Baywatch: Hawaii Momoa met Simmone Mackinnon and they became very close. In 2004, they announced their engagement but the wedding wasn't meant to happen and they broke up in 2006.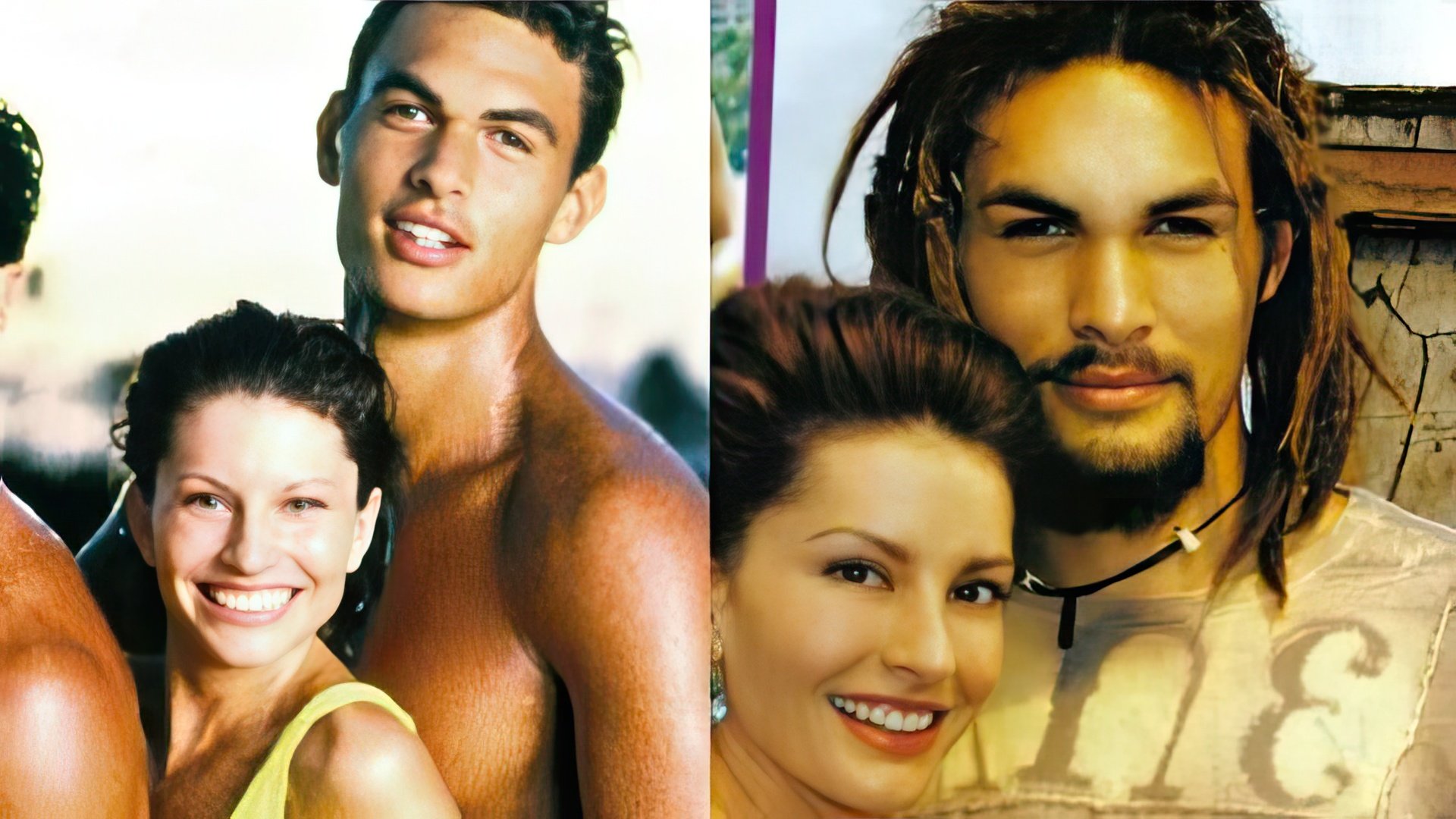 In 2005, while still in a relationship with Simmone, the actor met Lisa Bonet, ex-wife of musician Lenny Kravitz. The new couple didn't see any obstacles to their relationship: neither Jason's engagement nor the age difference (Lisa is 12 years older than her beloved one).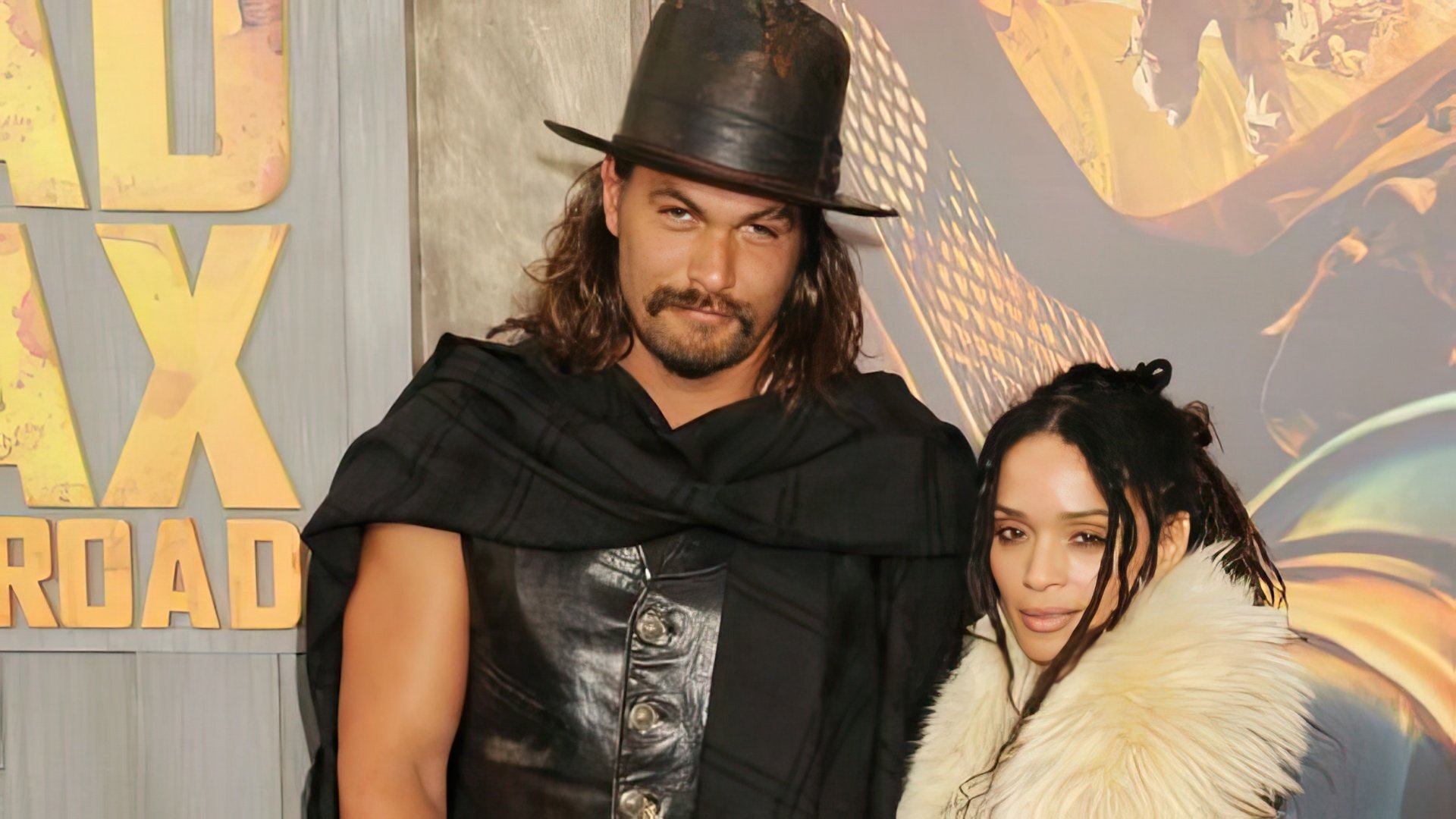 Although the general public thought that Jason and Lisa got married in 2007, the couple didn't actually marry until 2017. By that time, they already had two kids together: a daughter named Lola Iolani (born on July 23, 2007) and a son named Nakoa-Wolf Manakauapo Namakaeha (born on December 15, 2008). There's a story behind this unusual name: Nakoa means "the warriors", Mana stands for "strength of the spirit", Kaua denotes "rain", and Po represents "dark", as the boy was born on a really bad stormy night in Los Angeles. Besides these two kids, Jason Momoa is also the step-father to an actress and singer Zoë Kravitz, Lisa's daughter from the first marriage.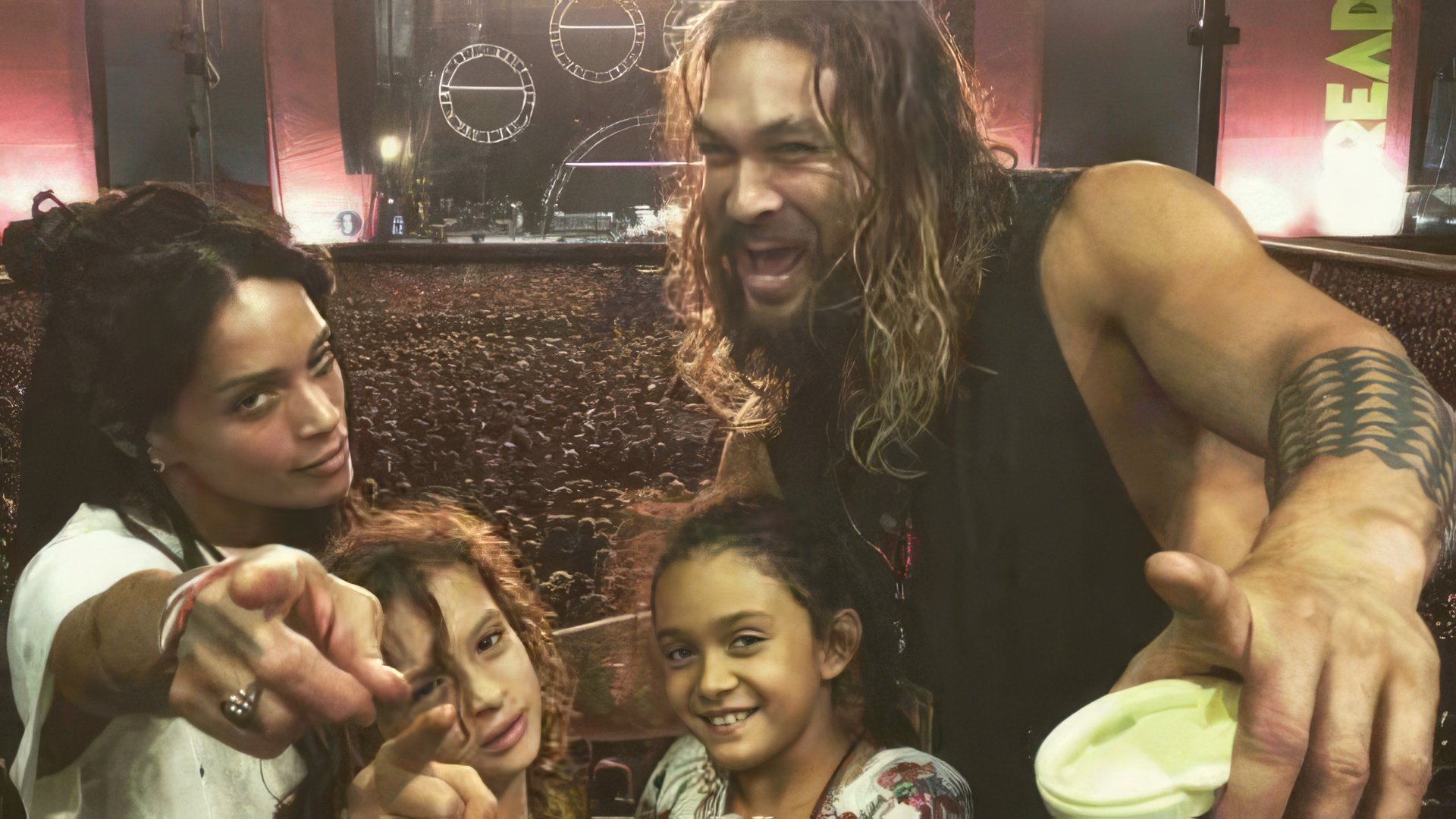 The beginning of 2022 brought the sad news to the couple's fans. Momoa and Bonet decided to file for divorce. After 16 years of marriage their feelings got cold, but they are still good friends.

On Oscar 2022 Vanity Fair after party Momoa flirted with Kate Beckinsale. They talked and laughed together, than Jason hug her and she smiled. They left the party together. According to the insider, Momoa took off his jacket and covered Kate's shoulders.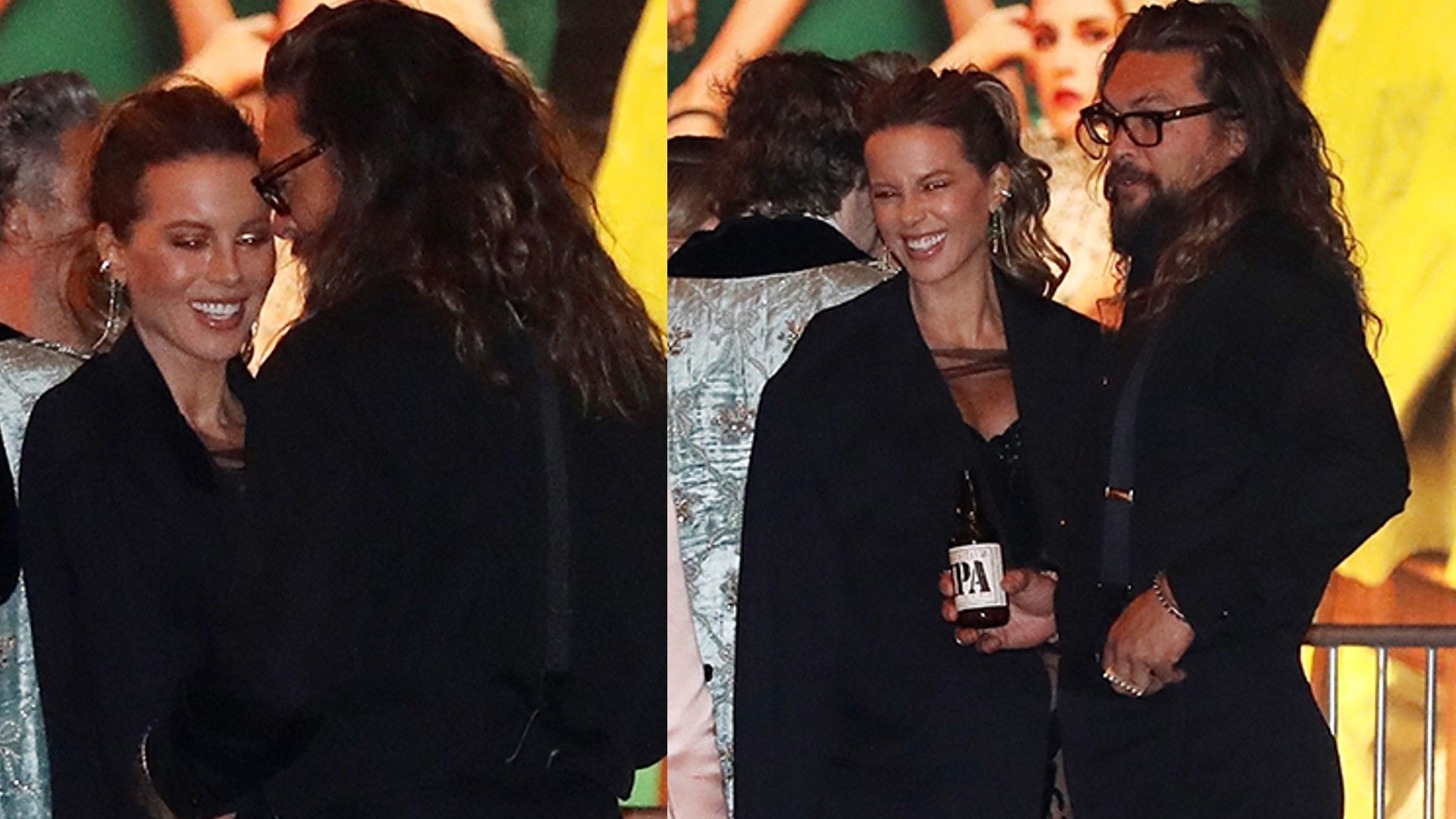 Momoa has a scar on his left eyebrow, and it has already become his 'specialty'. He got it in a fight in a tavern. Somebody broke a glass against his head and a piece of glass got stuck in the eyebrow. Luckily, it didn't hurt the eye.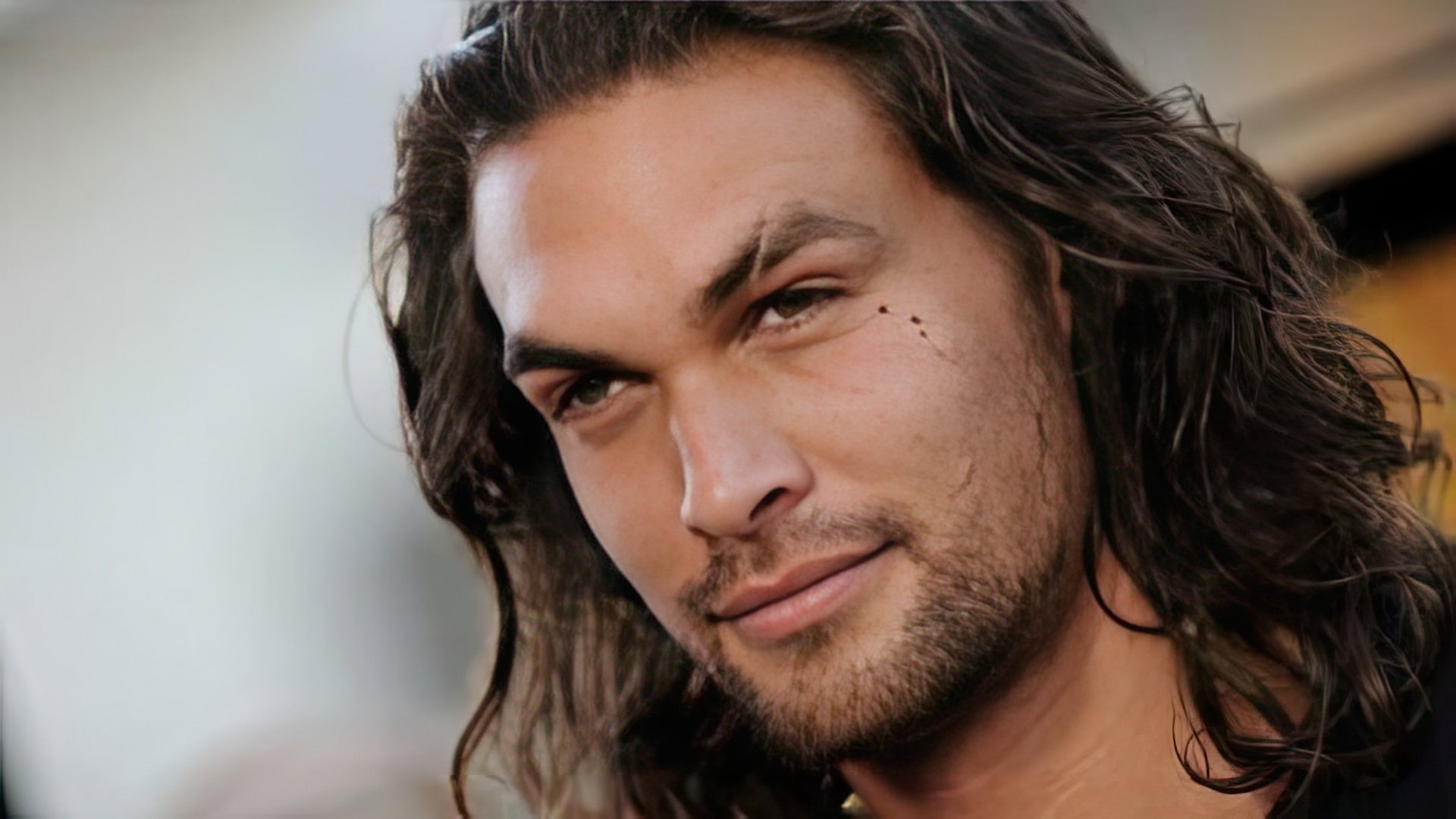 Religion plays an important role in Momoa's life. He is a Buddhism adherent and he often visits Tibetan temples where he always discovers something new for himself.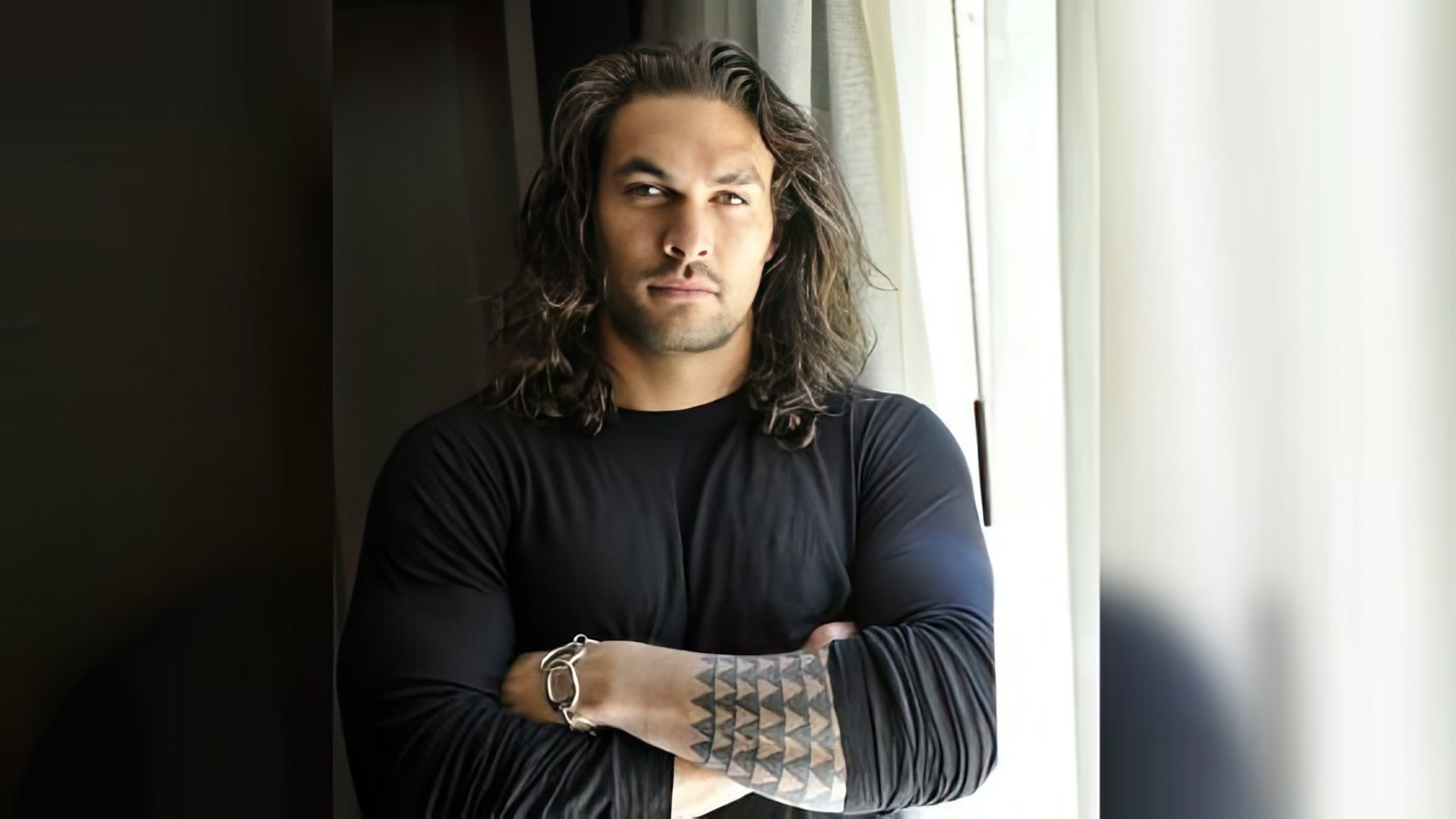 In his spare time, Momoa likes mountain hikes, kayaking, cycling, roller skating, and snowboarding; he also enjoys playing the guitar and raising children.

Although Momoa's life is related to the film industry, he doesn't like watching movies at all. He prefers reading books, and he's especially keen on Japanese poetry and Charles Baudelaire's works. Jason Momoa almost never watches TV, doesn't use e-mail, and does not like talking on the phone.
Jason Momoa Now
In 2021 two movies starring Momoa were released. The first is "Sweet Girl " thriller where the actor's character and his on-screen daughter take revenge for the death of their wife and mother. The second is "Dune" screen adaptation. In first part of movie Jason's character, armorer Duncan Idaho from the Atreides house had not much screen time. But in the second part his screen time will be increased.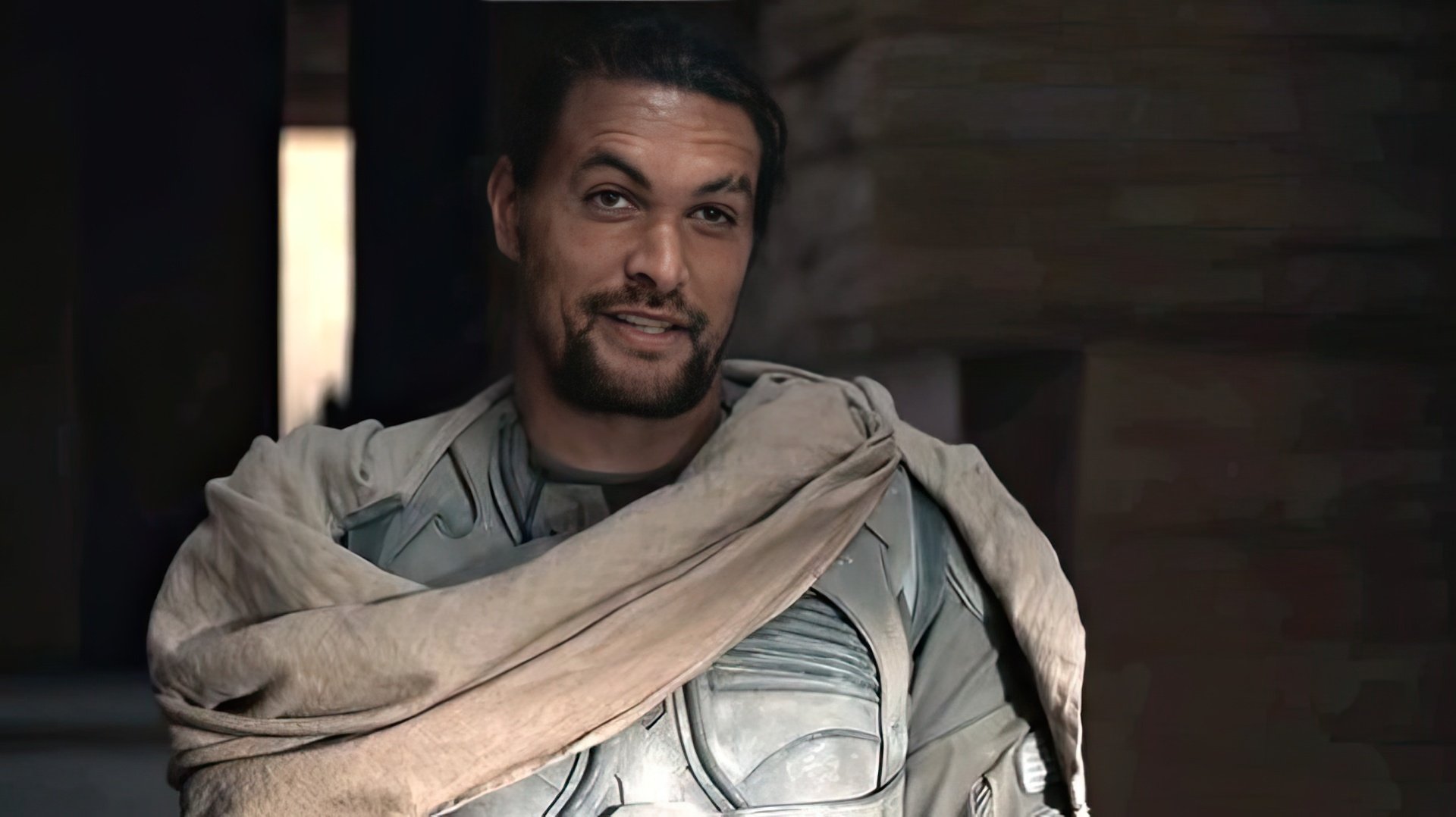 However, Momoa isn't a newbie in the film industry and had starred in such wide scale projects as "Game of Thrones" and "Justice League", he was impressed by "Dune" director Denis Villeneuve's scope.
In Dune, I'm truly in those places. It's just me being so stoked at being in these worlds… there's so many different worlds on this planet and I'm thankful to go to these spots.
In 2023 the Aquaman sequel will be released.
Press Ctrl+Enter If you find a mistake