Henry Cavill's Biography
Henry William Dalgliesh Cavill – is a British actor, most widely known for his role in historical fiction television series "The Tudors" and for playing Superman in the DC Extended Universe's "Superman" franchise.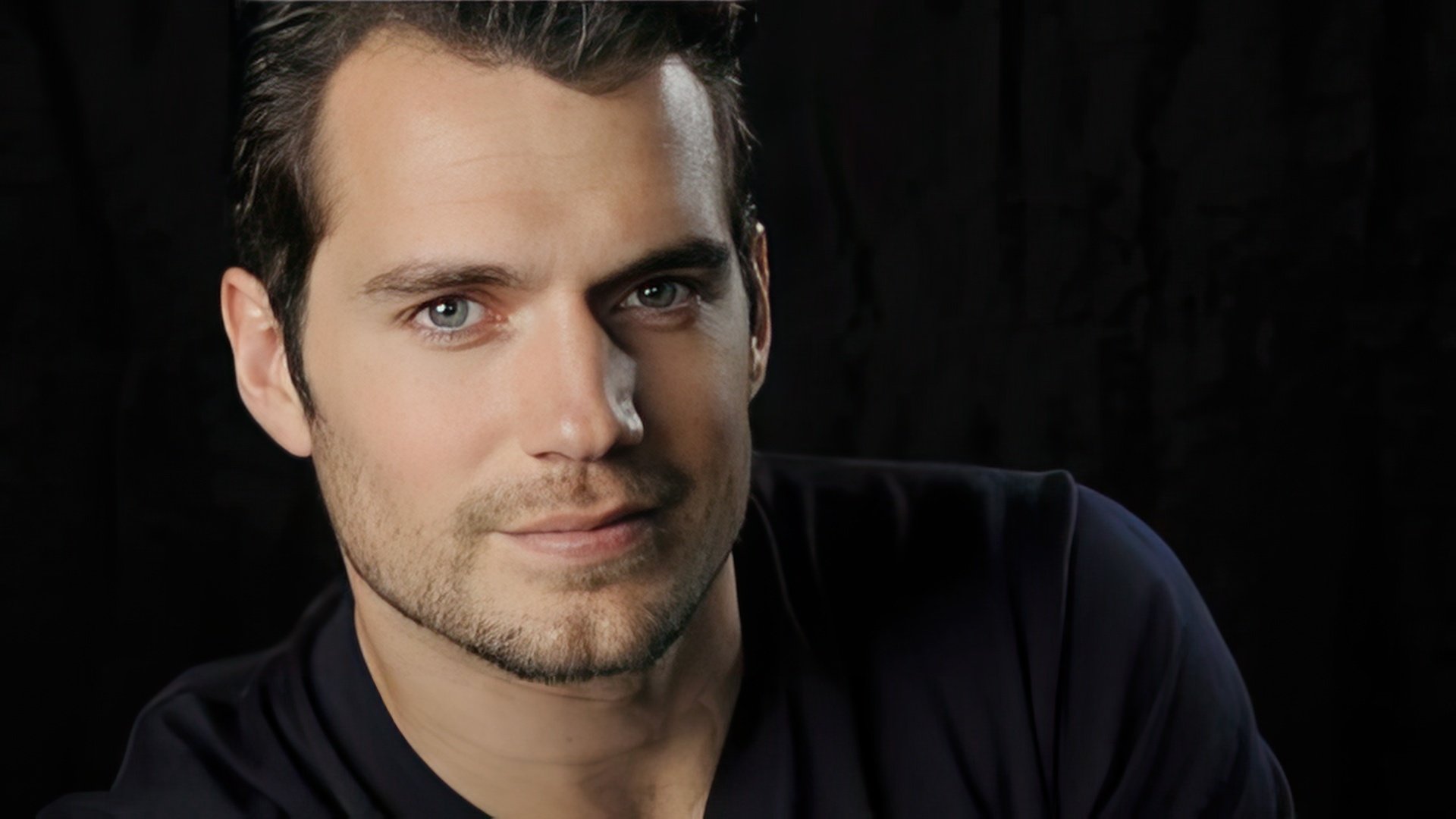 Henry Cavill's Childhood
Henry Cavill was born in Jersey, which is a Crown dependency located near the coast of Normandy, France. Henry was born fourth into a big loving family. However, Henry's older brothers – Piers, Nick and Simon were quite old when he was born, so his mother, Marianne Cavill, became his best friend.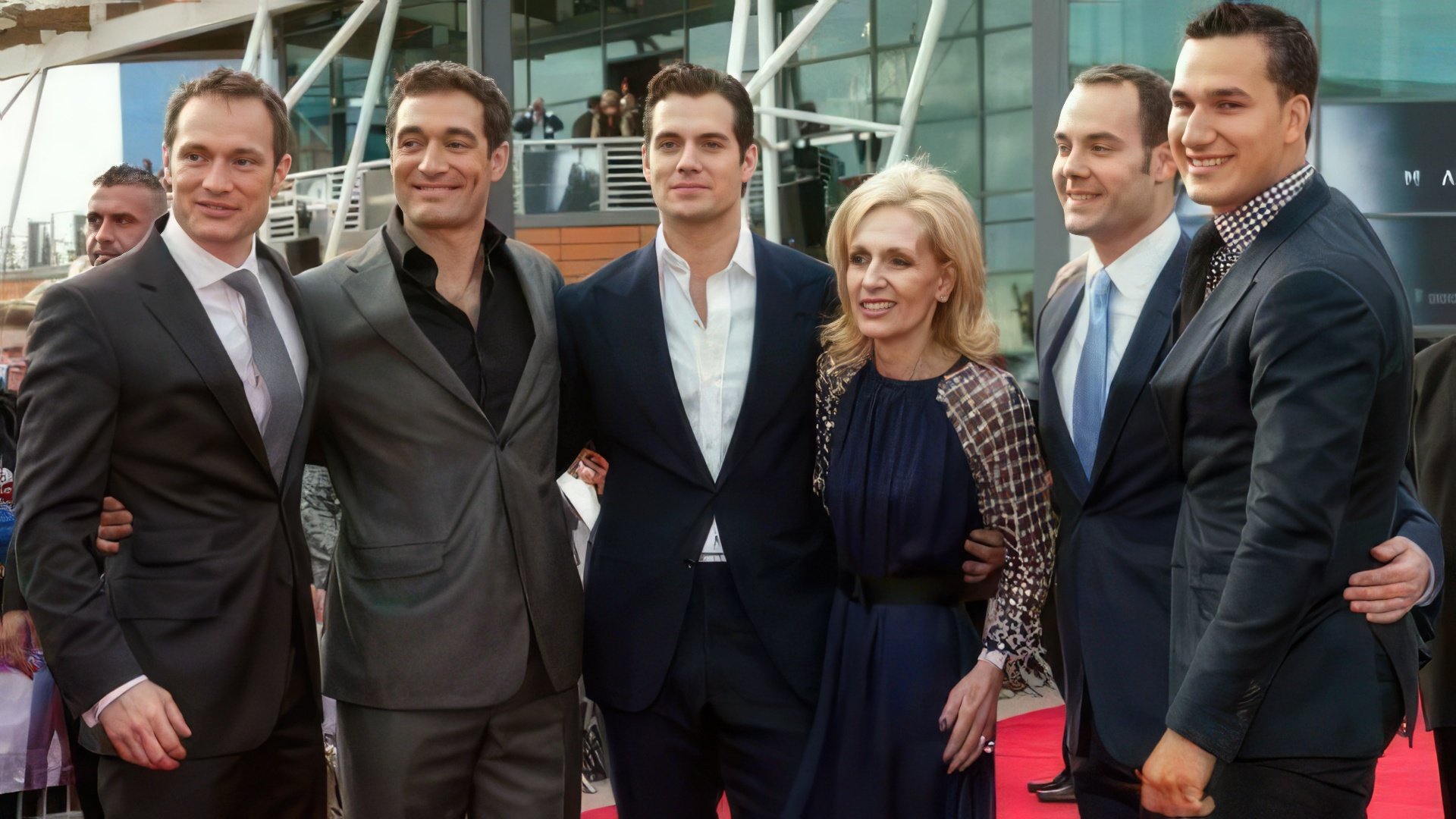 But that friendship lasted only until his little brother Chuck was born. Henry loved being an older brother, he loved to babysit, and when Chuck got a bit older, the boys became inseparable. They both attended St Michael's Preparatory School in Saint Saviour, Jersey.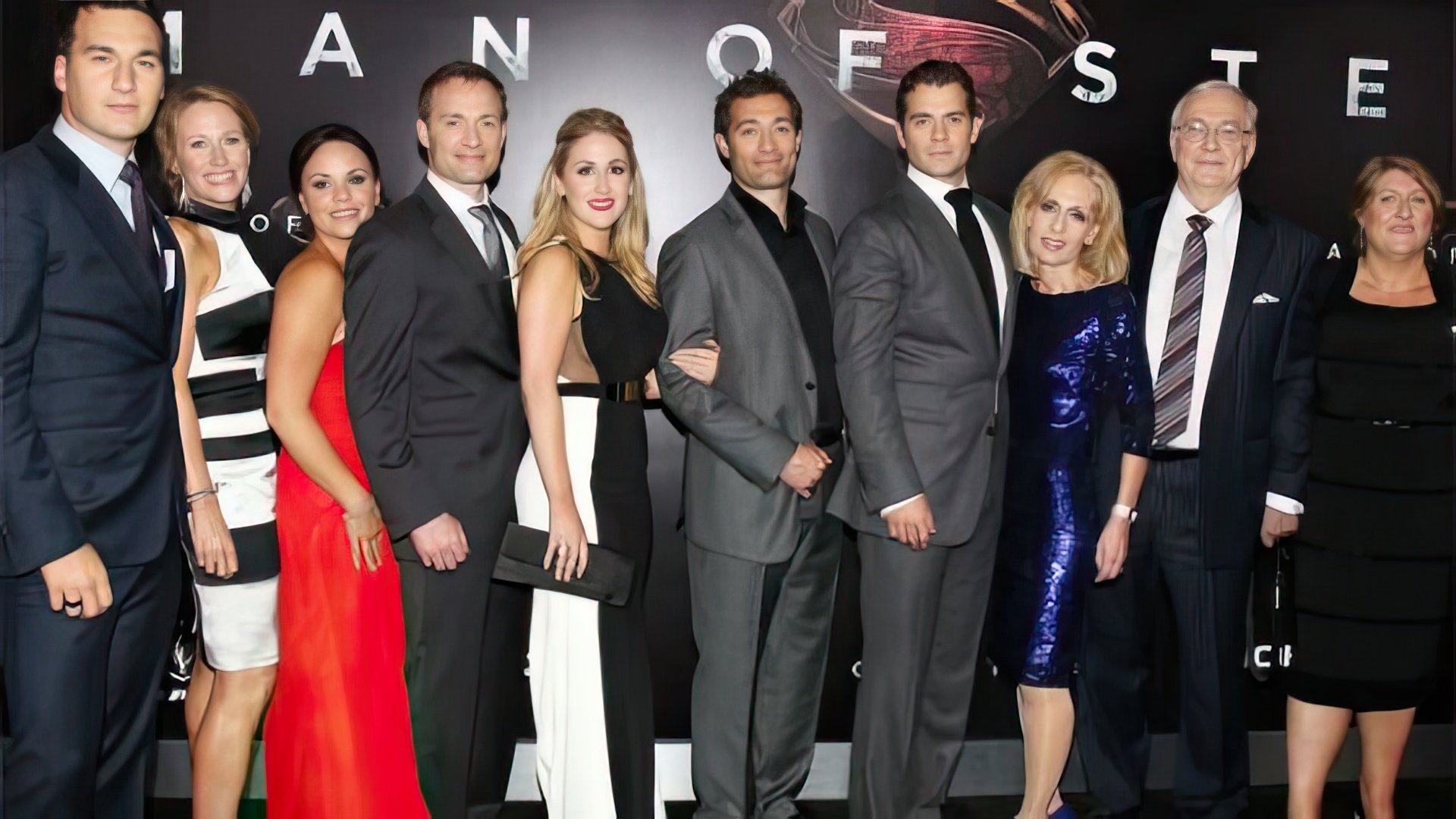 His father, Colin Cavill, served in the Navy, so the kids didn't see him that often. And by the time he retired from service, Henry was already sent to a selective independent school – Stowe School in Stowe, Buckinghamshire. This turned out to be quite an unpleasant experience for Henry, he called his mom several times a day, crying and begging to come home, although the father was relentless – there was absolutely no place for whiners and mama's boys in his family. Especially, since the older brothers weren't as soft-hearted – Piers is a former army officer, Nick is a major in the Royal Marines, Simon has just started working in financial services. That is why the head of the family wanted the fourth son to be either a military man or to work in finance.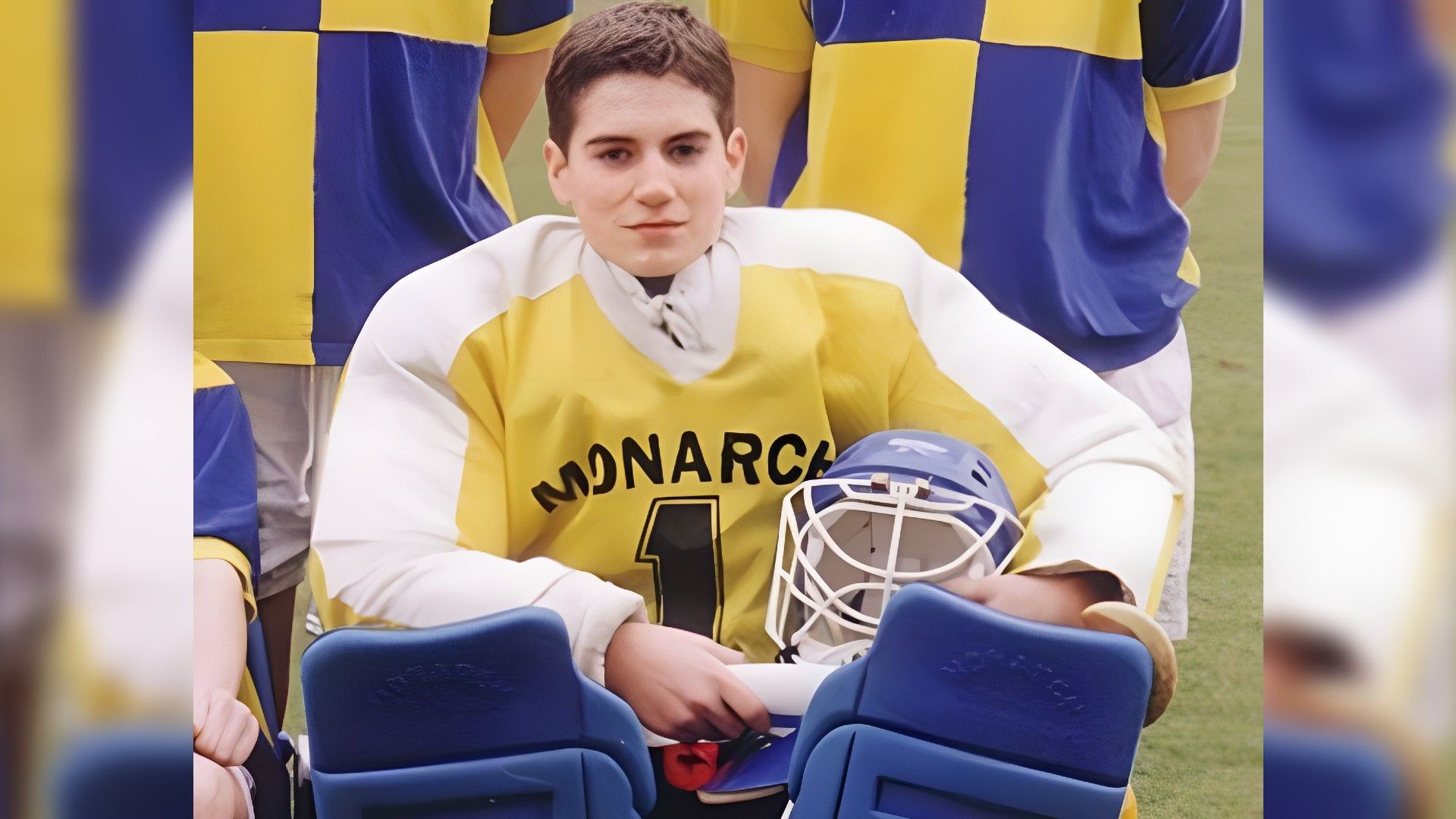 Food became the main coping mechanism for Henry, and as he ate his stress away, he gained a sizeable amount of weight. He was even called "Fat Cavill"! And even though he was a part of the rugby team and had to train every day, his love for French fries with ketchup did its job.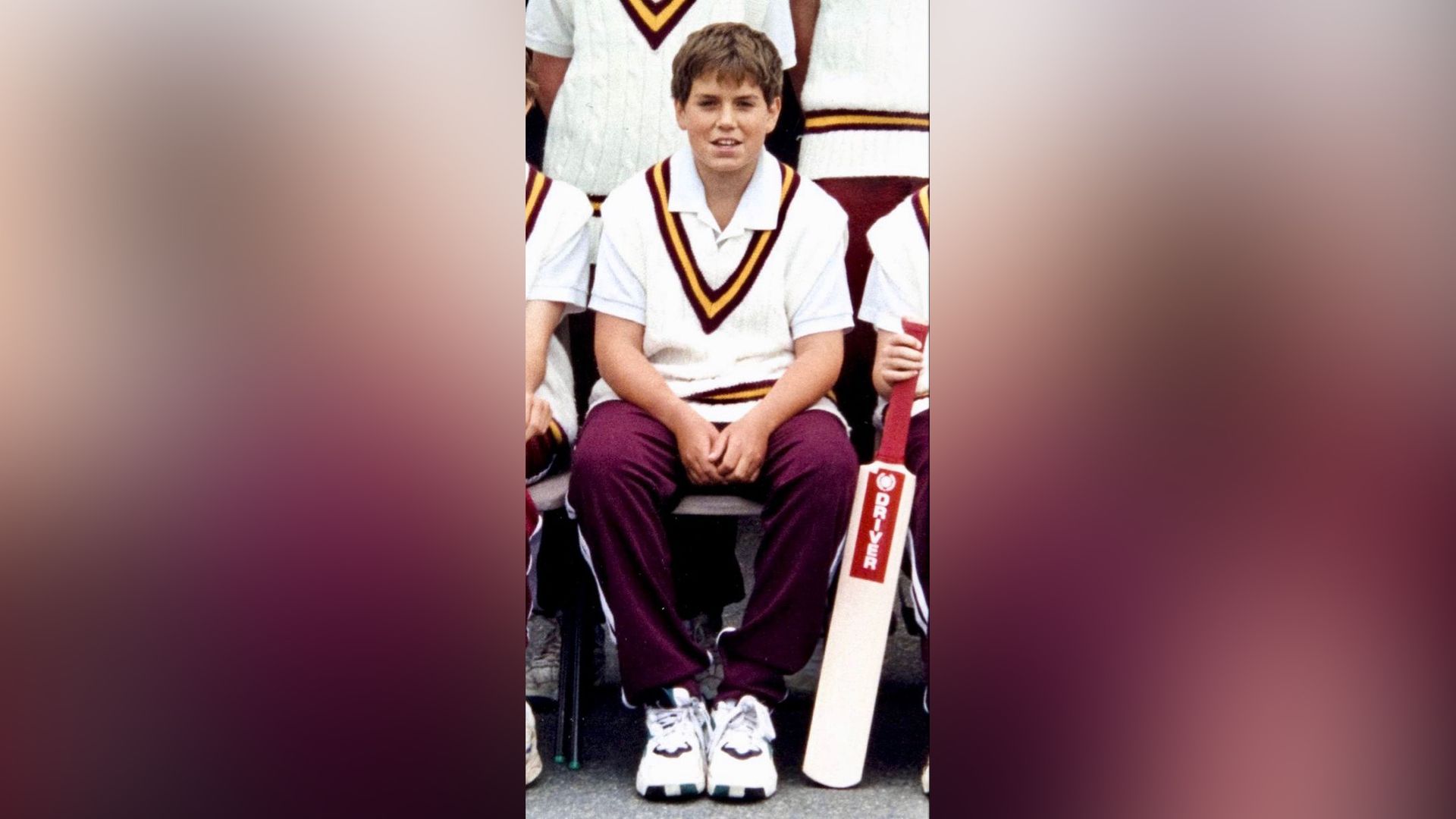 It was at that time that Henry became interested in theater – he participated in all the plays, staged by the Drama club. His teachers praised him, however, the young boy stated that being in the spotlight gave him an adrenaline rush and anxiety. But when a film crew of "Proof of Life" came to shoot on the location at Henry's school, and he saw the filming process from the inside, he truly got enamored with the idea of becoming an actor.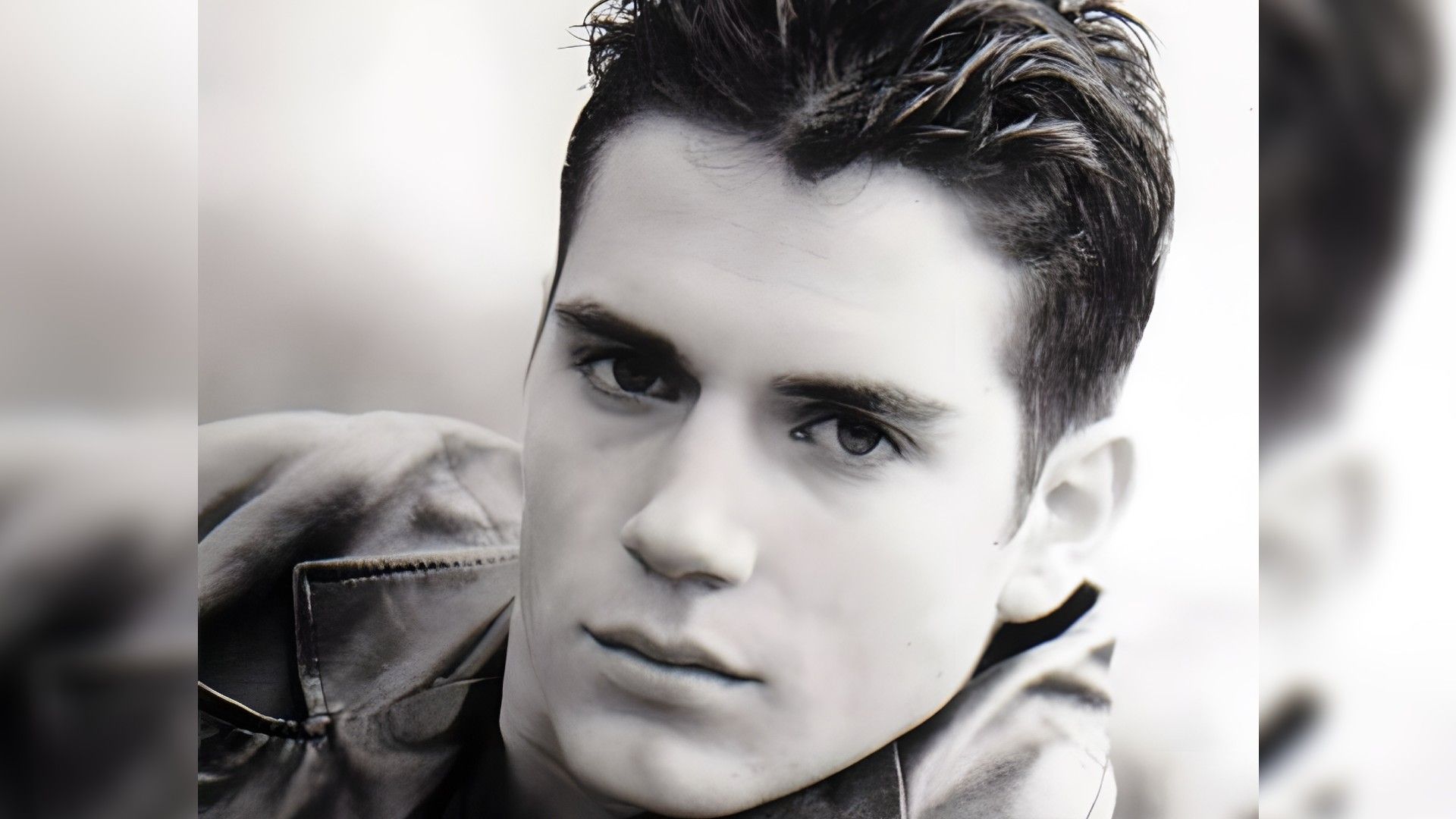 The insecure schoolboy got to talk to Russell Crowe in between the takes and told him about his dream of becoming an actor, and in a couple of days, to everyone's surprise, he got a package from a movie star with a card that read: "Dear Henry, remember: a journey of a thousand miles begins with a single step".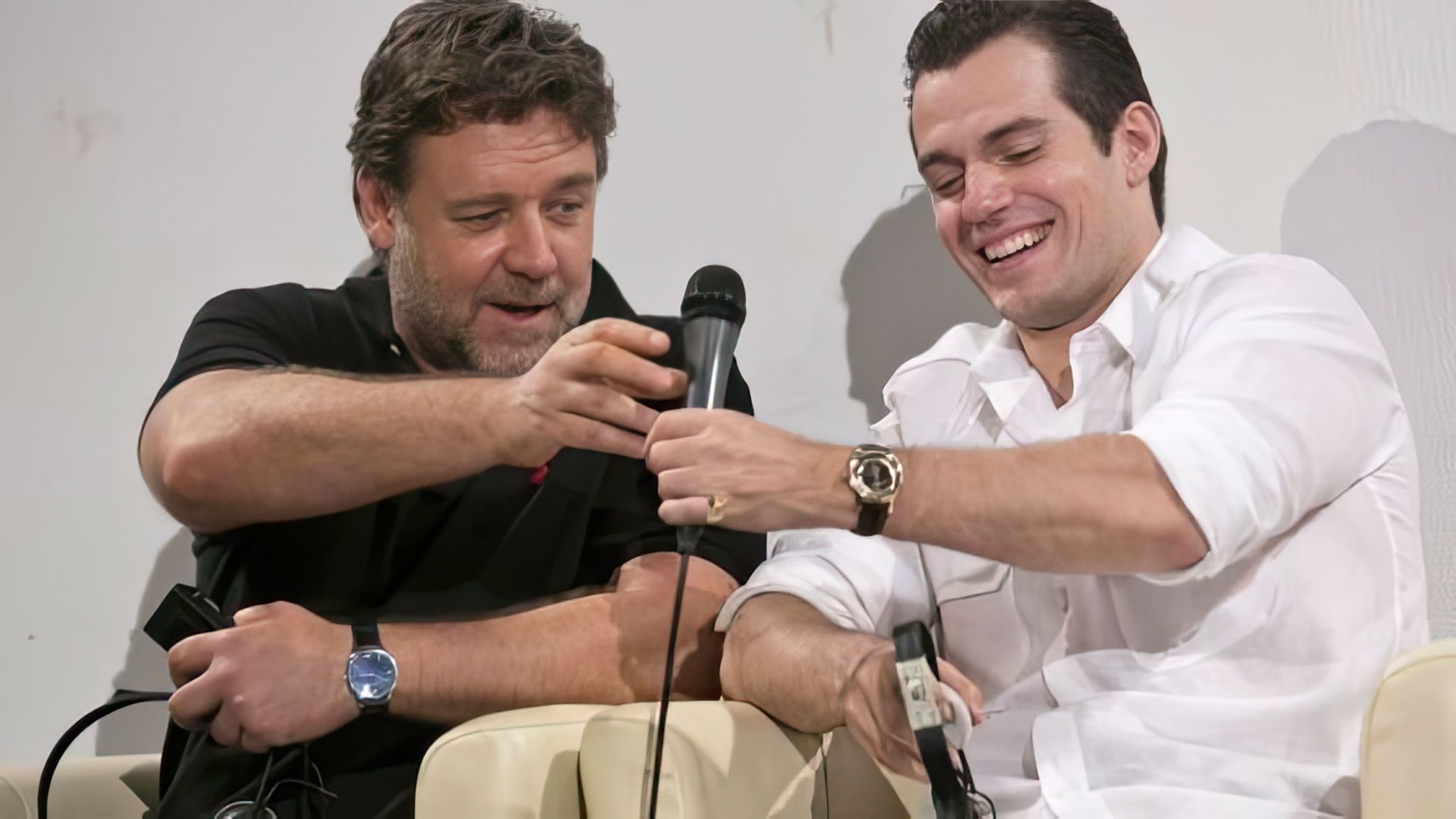 And the young actor took this first step next year, when the casting agents came to the Stowe School, looking for young interesting men for Kevin Reynolds' adaptation of "The Count of Monte Cristo". Henry was one of the first, who signed up for the audition. And his drama club experience didn't go unnoticed – the casting manager of the project noted Henry's performance. There was one condition, though, Henry had to lose at least 20 pounds. Everyone was highly skeptical that "Fat Cavill" would be able to do this, but by following a strict diet and exercising regularly, he managed to fulfill the condition.
Henry Cavill's acting career
His tiny supporting role of Albert Mondego in the adventure drama film "The Count of Monte Cristo" made him a local celebrity.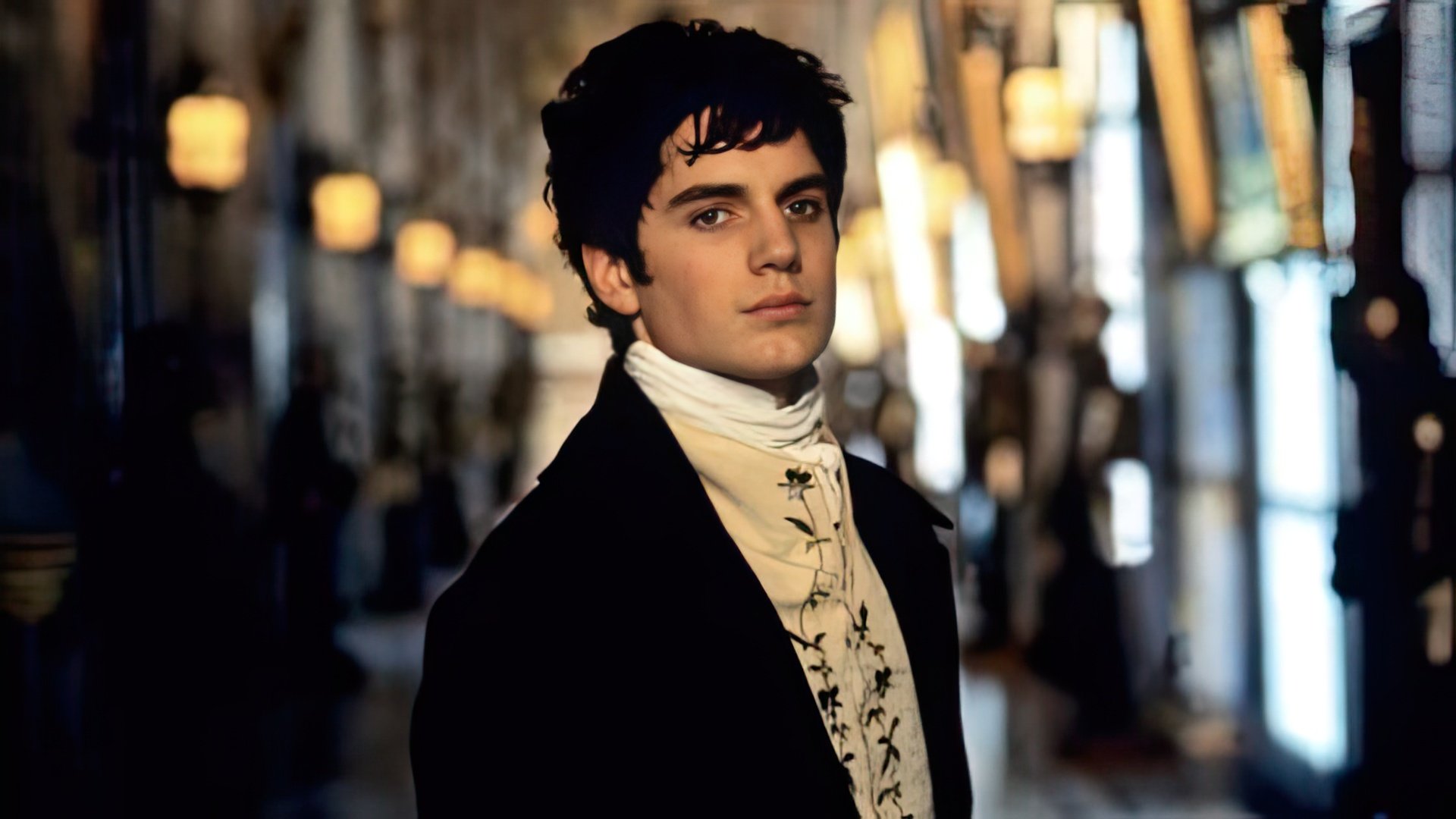 However, he had no time to bask in the glory, as he was soon invited to appear in "Laguna", where for the first time in his life, he had to do a love scene with Emmanuelle Seigner herself!

Henry had a supporting role in "I Capture the Castle" where he played a seasoned womanizer Stephen Colley. The actor got to appear in two more films since his cinema debut – he got a cameo role in one episode of a British crime drama series "The Inspector Lynley Mysteries" and in a television film "Goodbye, Mr. Chips". His parents, who were at first against his acting aspirations, gave up and came to terms with his career choice: "When fate gives you a chance, do not miss it".

More roles followed: Henry appeared in an American musical film "Red Riding Hood", horror film "Hellraiser: Hellworld" and an epic romantic drama "Tristan & Isolde".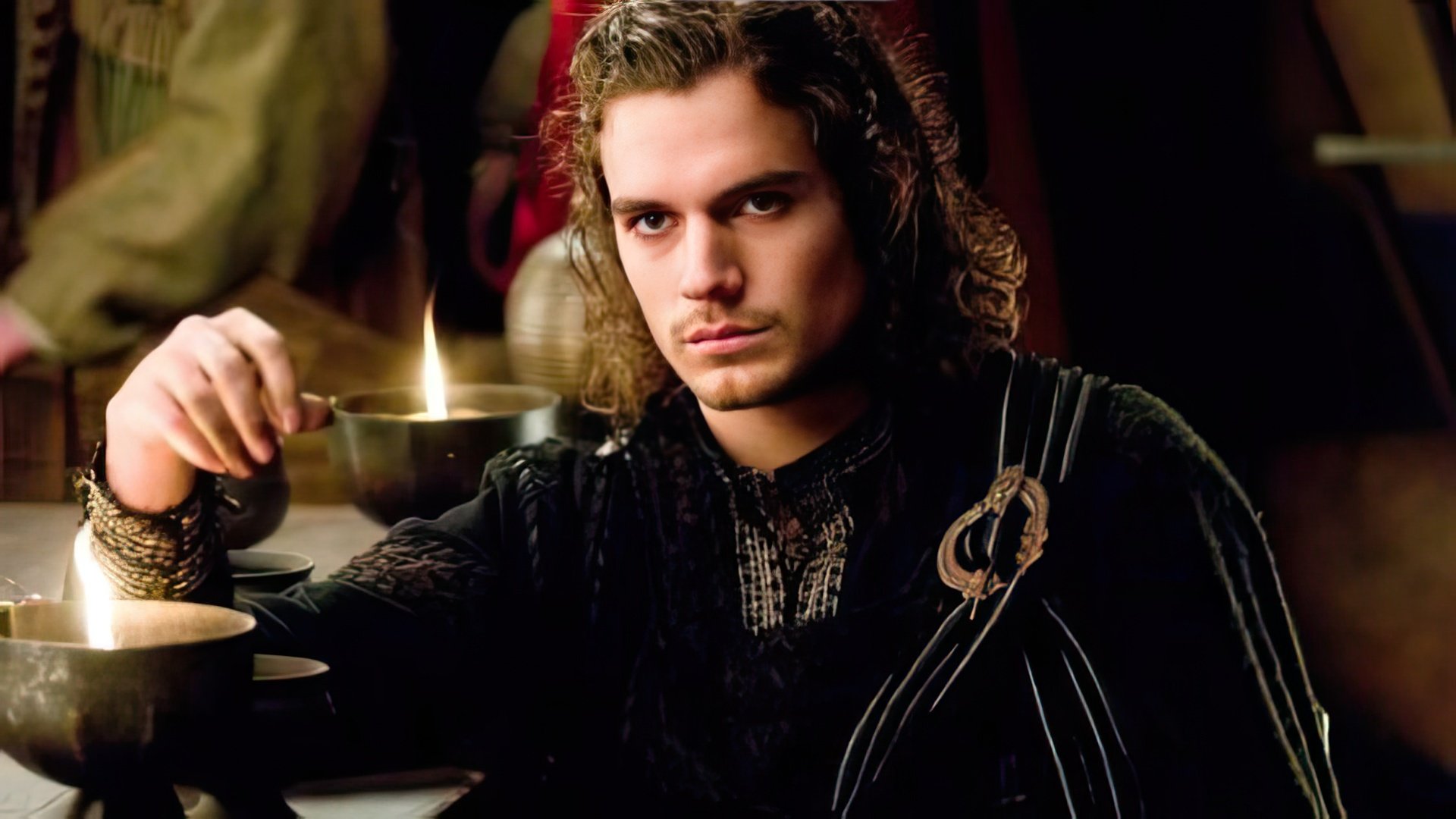 There were numerous misfortunes, of course. Henry Cavill was turned down at the "Twilight" casting, although the author, Stephenie Meyer, believed him to be the "perfect Edward". But the producers considered Cavill to be too old to portray a 17-years old vampire. It was twice as unpleasant, as he was already denied a role because of Robert Pattinson, who got to play Cedric Diggory in "Harry Potter and the Goblet of Fire". And before that Henry Cavill was a contender for the role of James Bond in a British spy film "Casino Royale", but because he was too young, the role went to Daniel Craig. Due to all this, Empire magazine dubbed Henry Cavill "the unluckiest man in Hollywood" in December 2005.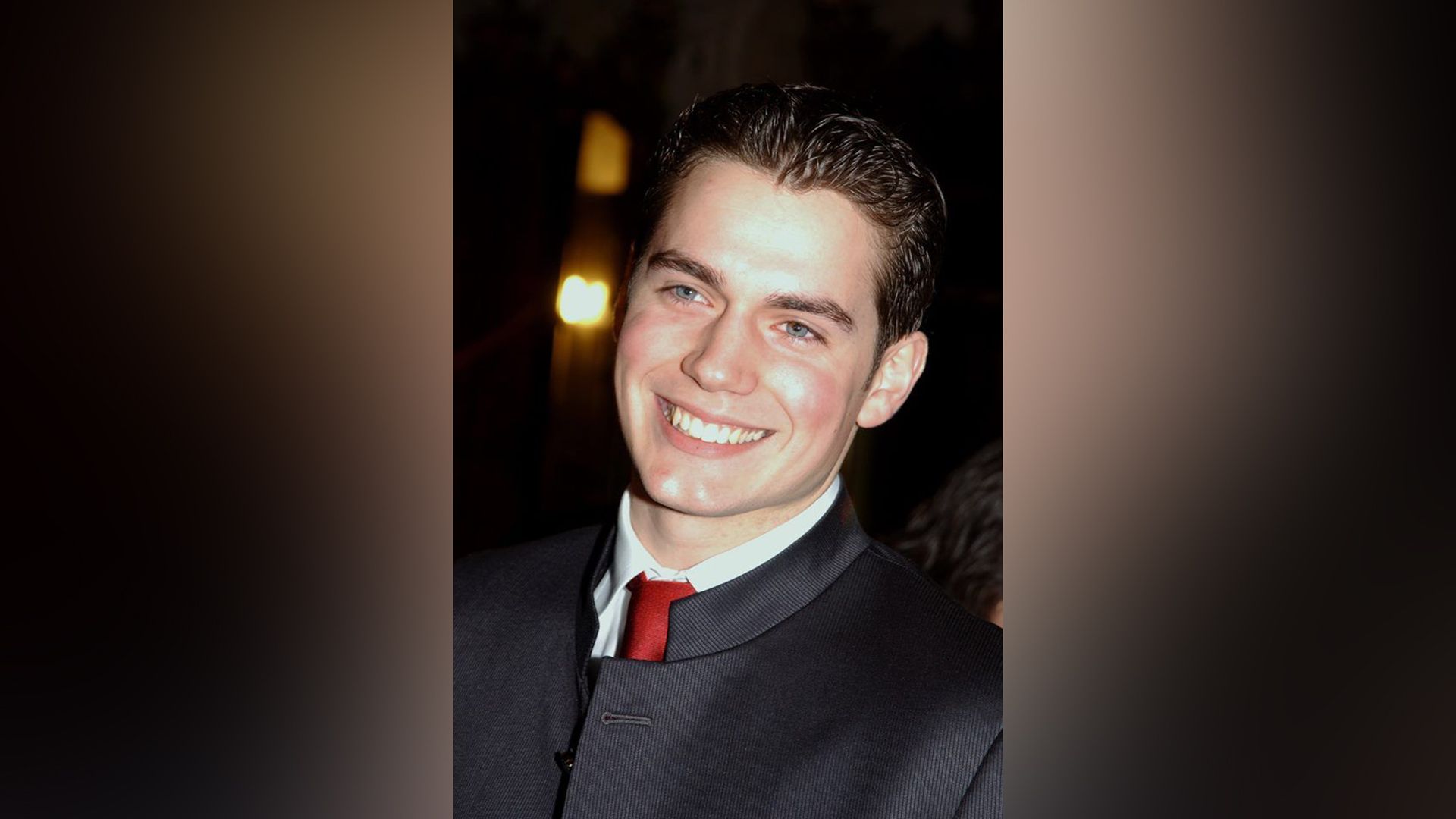 Henry was about to give up when he received an invitation for a casting for the historical fiction television series "The Tudors". He didn't really believe that he could make it into the main cast and thought that, at best, he'll have a secondary role for a couple of episodes. However, the producers saw his potential and offered the role of Charles Brandon, 1st Duke of Suffolk, one of the main characters. So Cavill's time on "The Tudors" stretched for four years – from 2007 till 2011.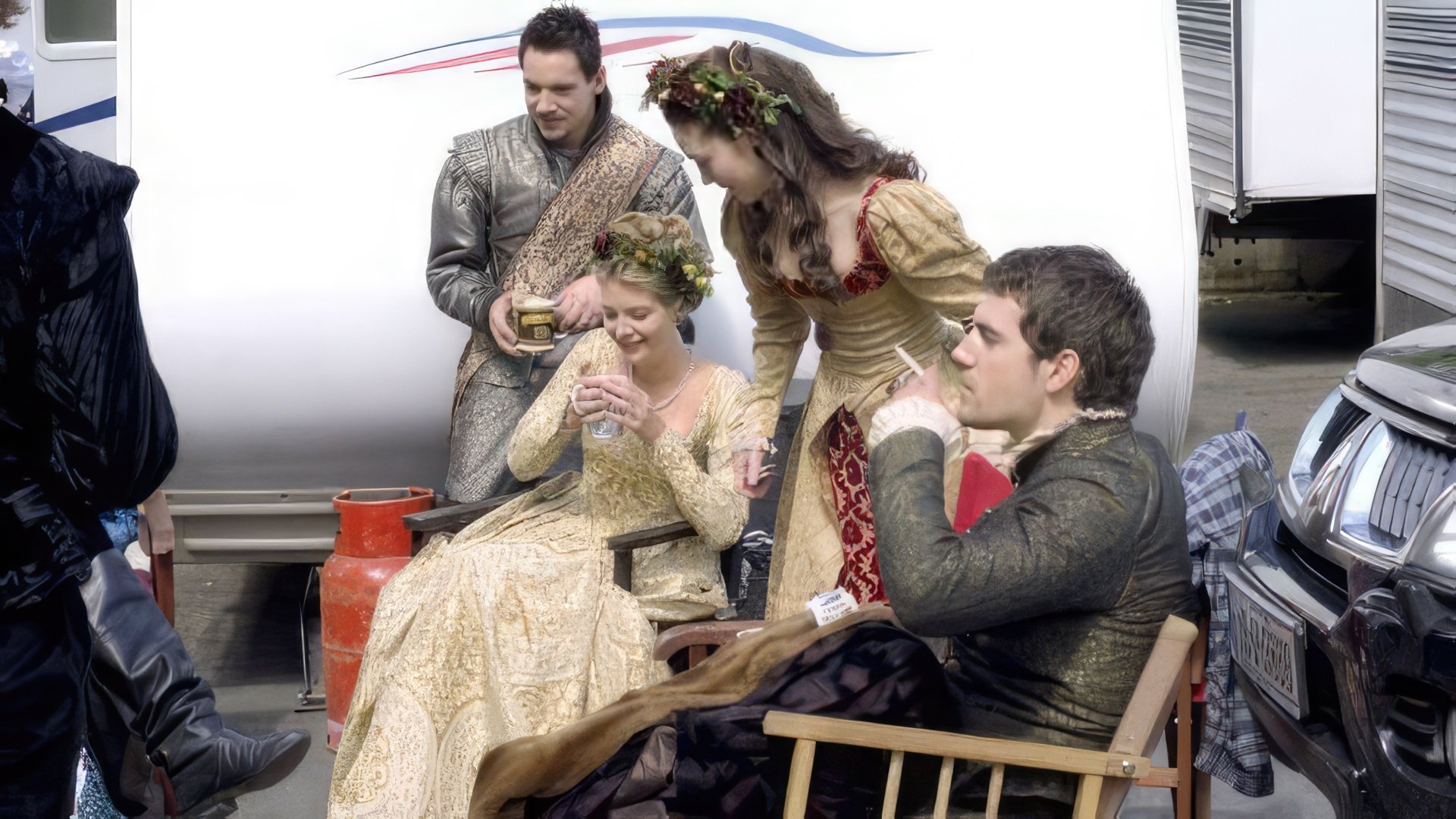 While filming the television series, he appeared in a number of other projects – a romantic adventure fantasy film "Stardust", a horror film "Blood Creek", alongside Michael Fassbender, and Woody Allen's comedy film "Whatever Works". The shooting of the last season of "The Tudors" coincided with the filming of Tarsem Singh's epic mythological film "Immortals", where Henry Cavill had a starring role opposite Freida Pinto and Mickey Rourke.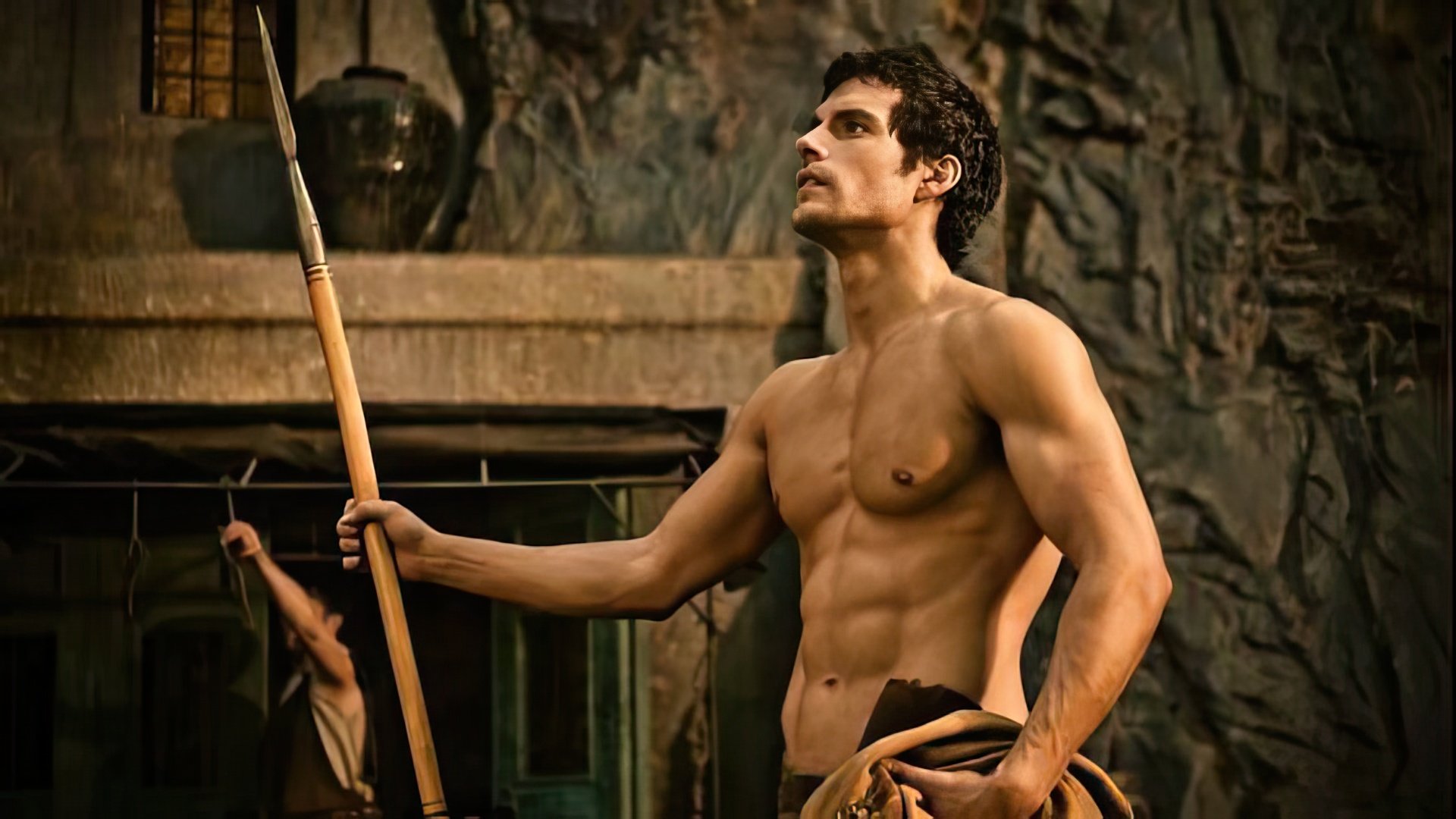 2011 became a lucky year for Henry Cavill, as he was proposed the role of the Superman in Zack Snyder's "Man of Steel". Henry auditioned for that same role back in 2005 and Brett Ratner, who was supposed to direct the film saw him as the main contender. But the director soon got replaced by Bryan Singer, who renamed the film "Superman Returns" and cast Brandon Routh for the title role.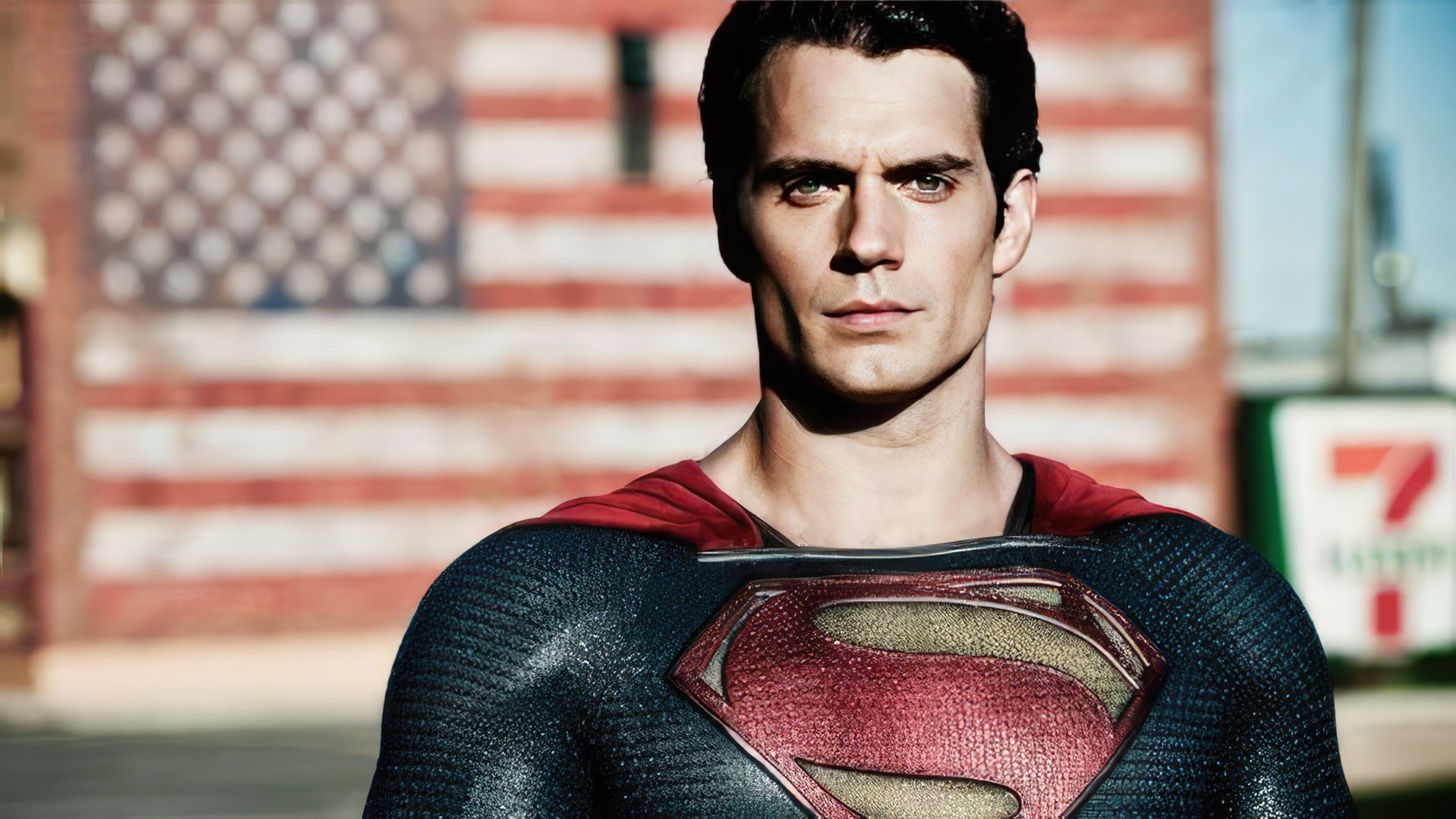 In 2015 Henry Cavill together with Armie Hammer appeared at the CinemaCon, where they presented a new Guy Ritchie's spy series "The Man from U.N.C.L.E". Henry Cavill has no plans of parting with the Superman costume, as he has signed a contract with the DC Extended Universe for four more movies. In April of 2016 a first one of them came out – "Batman v Superman: Dawn of Justice", with Batman (portrayed by Ben Affleck) as the main antagonist. Amy Adams portrayed Superman's love interest, the beautiful Gal Gadot portrayed Wonder Woman and Jesse Eisenberg portrayed Lex Luthor, a young businessman, obsessed with defeating Superman.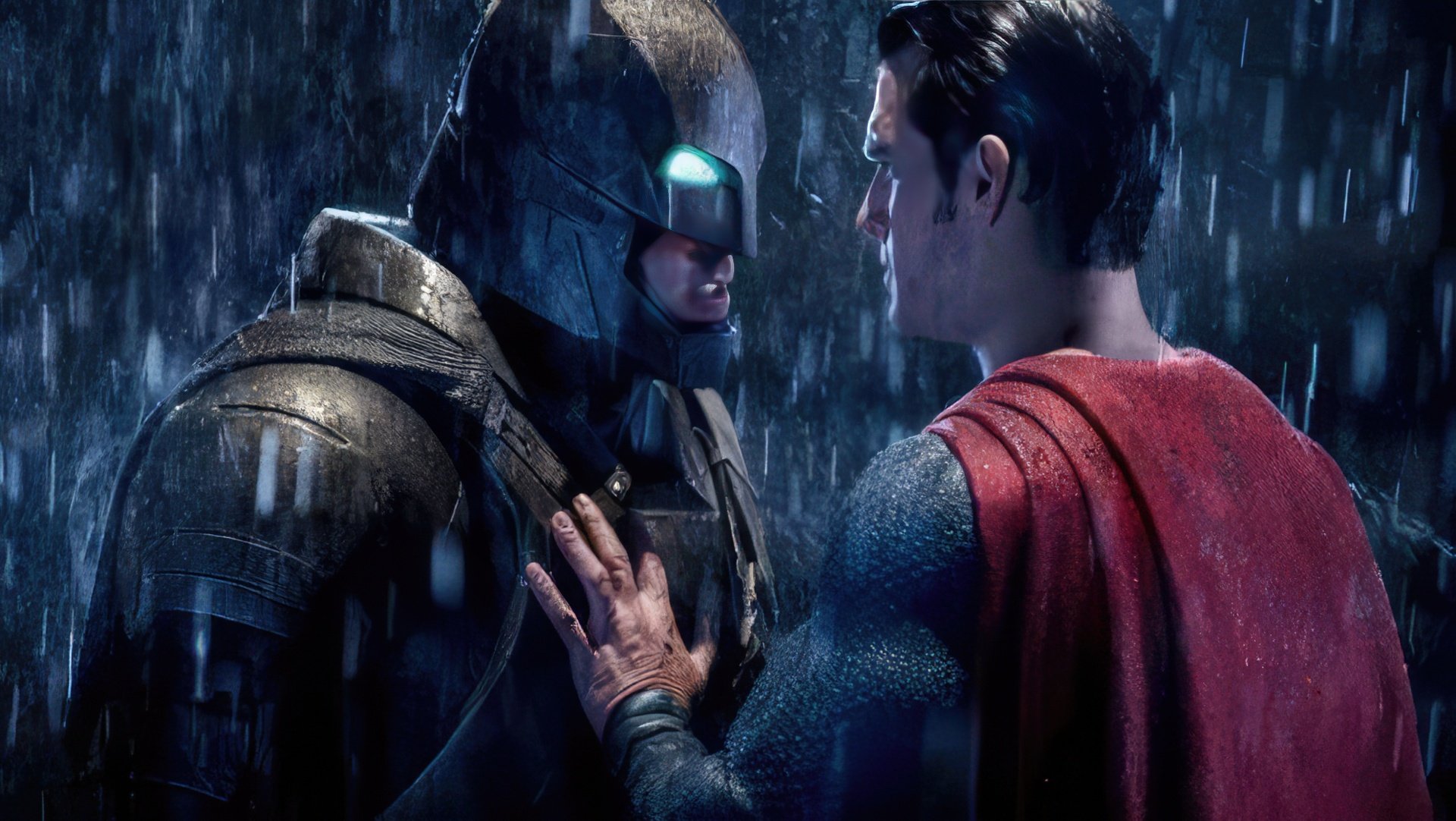 The follow-up to 2016's "Batman v Superman: Dawn of Justice" – "Justice League" came out in 2017. In 2018, Henry starred in the thriller "Night Hunter", which was warmly received by both viewers and critics. A year later, the premiere of the series The Witcher took place, in which the actor played Geralt of Rivia. The series became one of the highest-grossing of the year and was extended for another season. Has a $40 million estimated net worth.
Henry Cavill's Personal Life
In 2009 a friend managed to drag Henry Cavill, who was quite reluctant to leave his house due to all the casting fails, to a show jumping tournament. The friend felt that this posh uptown event will get the actor out of a rut, and he was right – Henry couldn't keep his eyes off of the arena. But it was not the horses he was interested in, but the equestrian – Ellen Whitaker. It was love at first sight.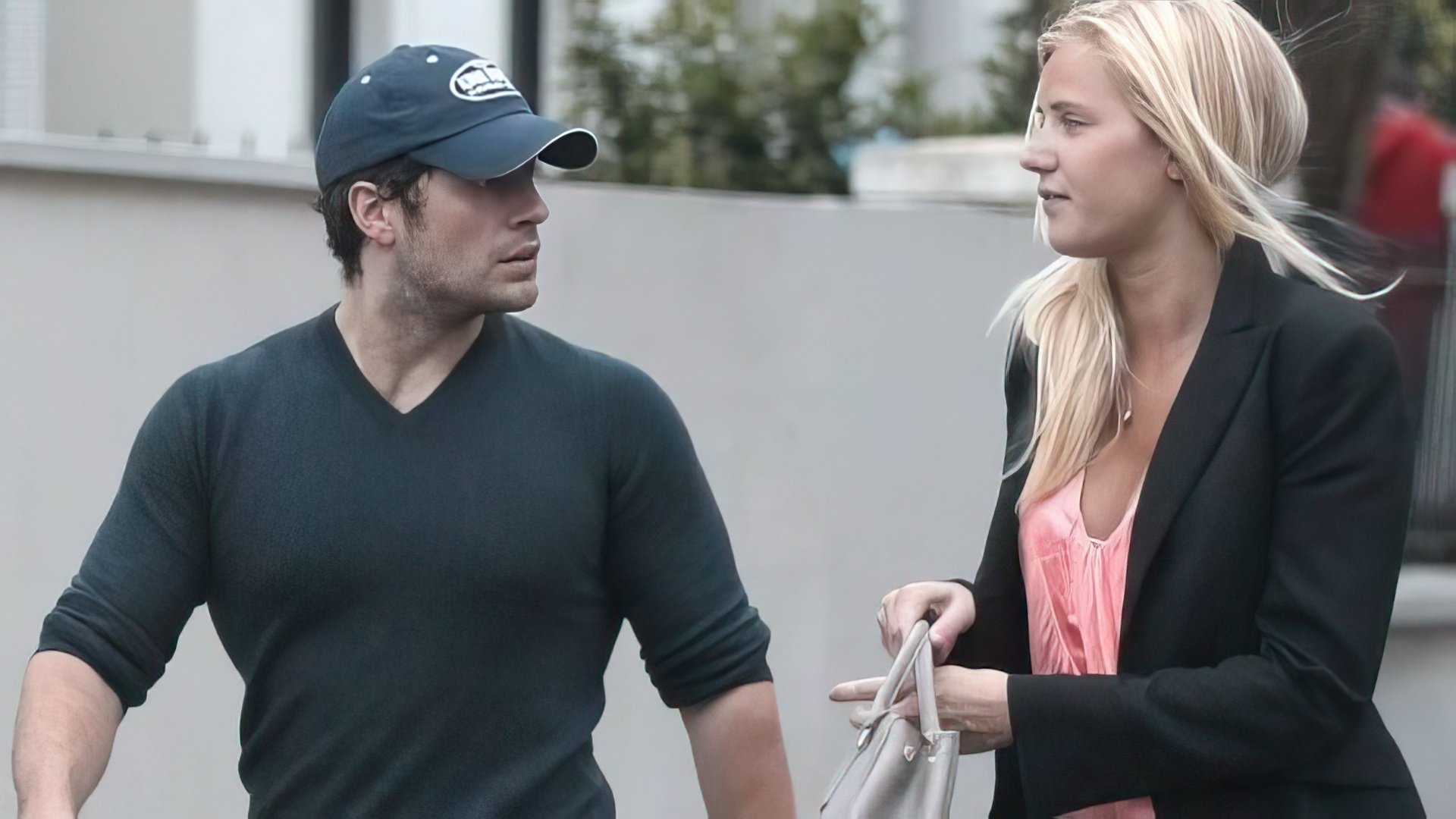 According to Zoomboola.com, in May of the next year, the couple announced their engagement, however, Cavill was often filming in the USA, while Ellen trained in England. They could not keep the long-distance relationship and called off the engagement in May 2012.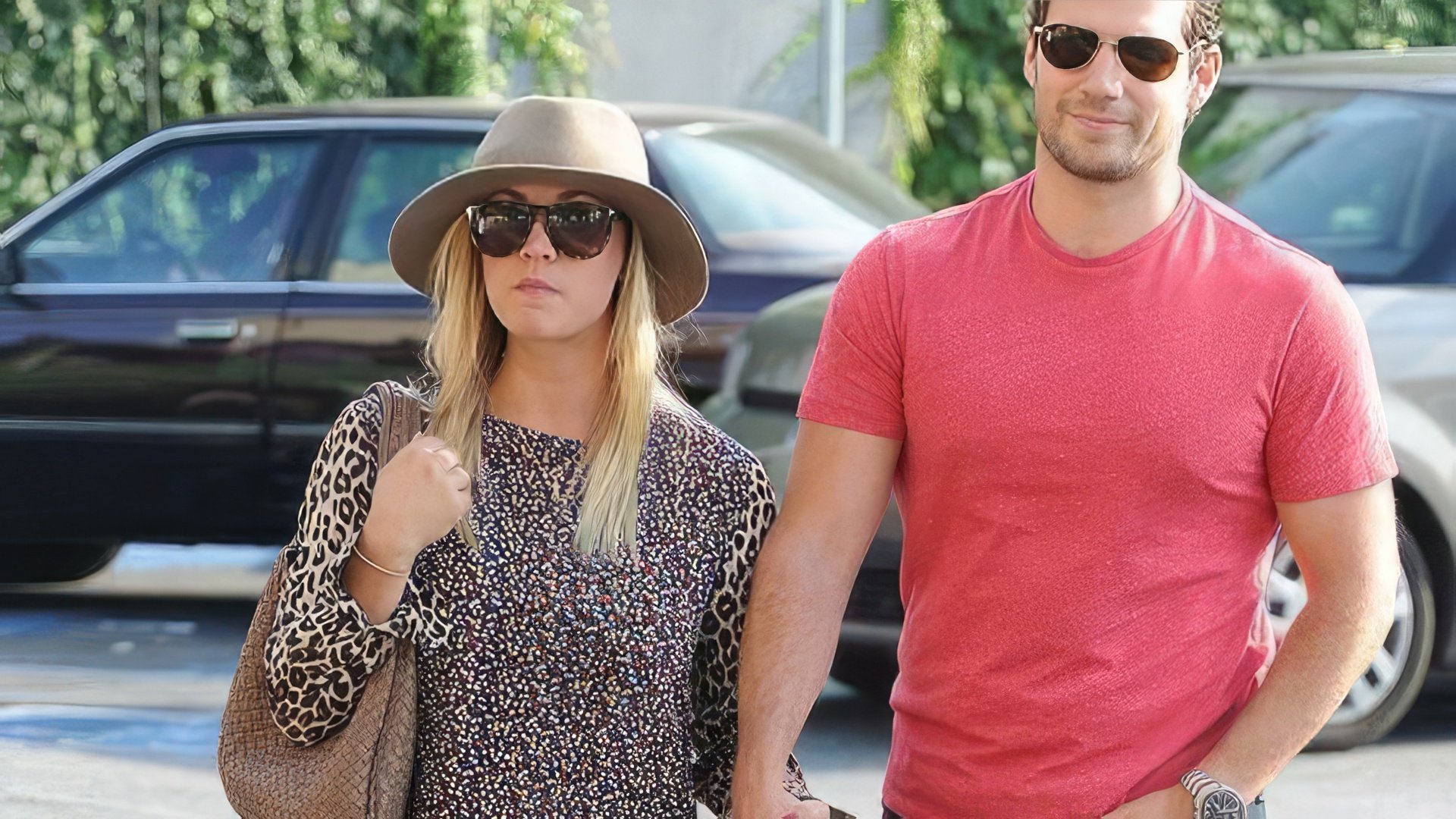 In summer 2013 Henry was seen together with an American actress Kaley Cuoco, known for portraying Penny on the CBS sitcom "The Big Bang Theory". The couple didn't shy away from the paparazzi, but it was nothing more than a fling, as they broke up only two weeks later.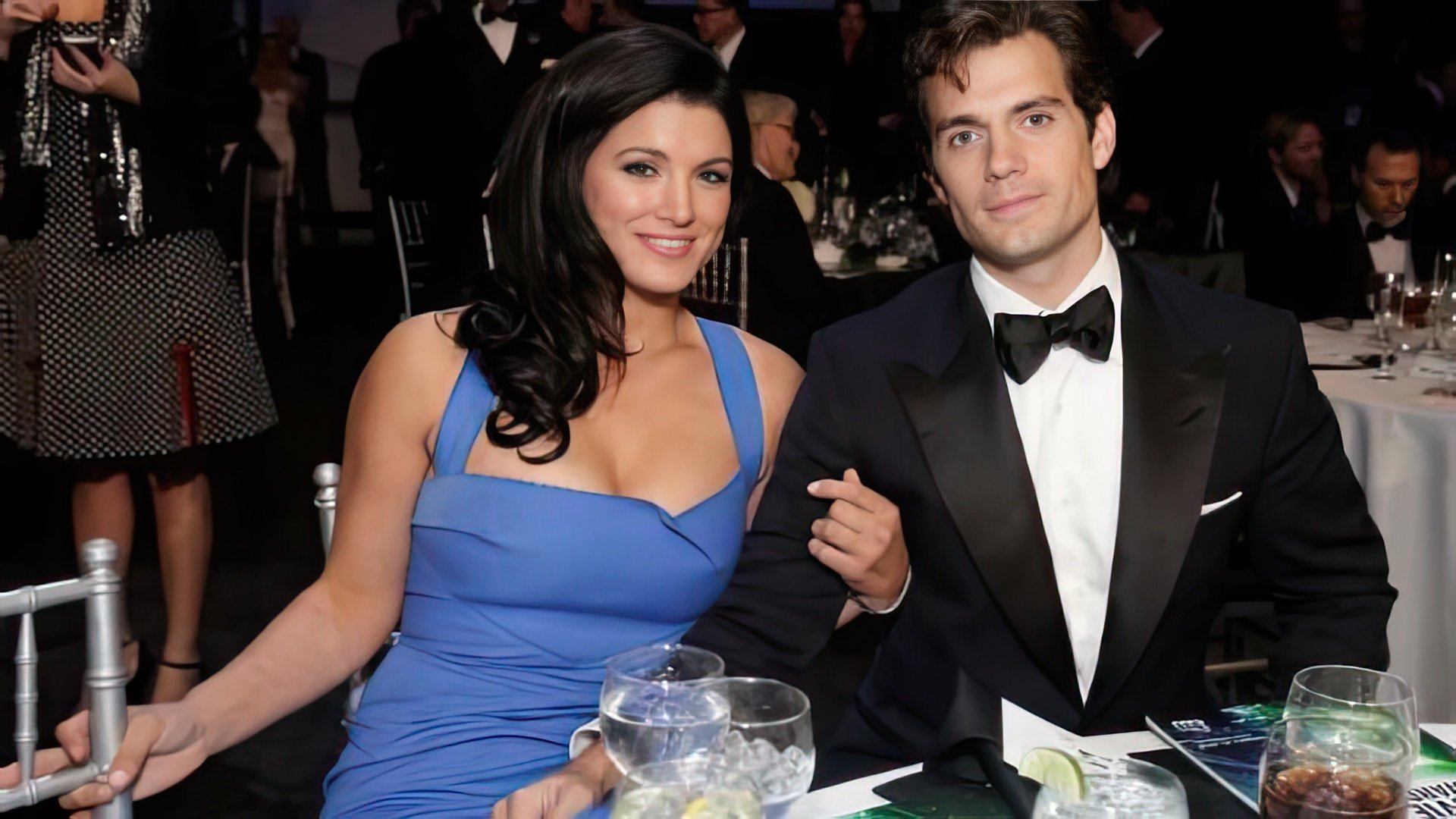 Then the actor was in a relationship with an actress and MMA fighter Gina Carano for approximately two years. And after the couple split he was seen with Marisa Gonzalo.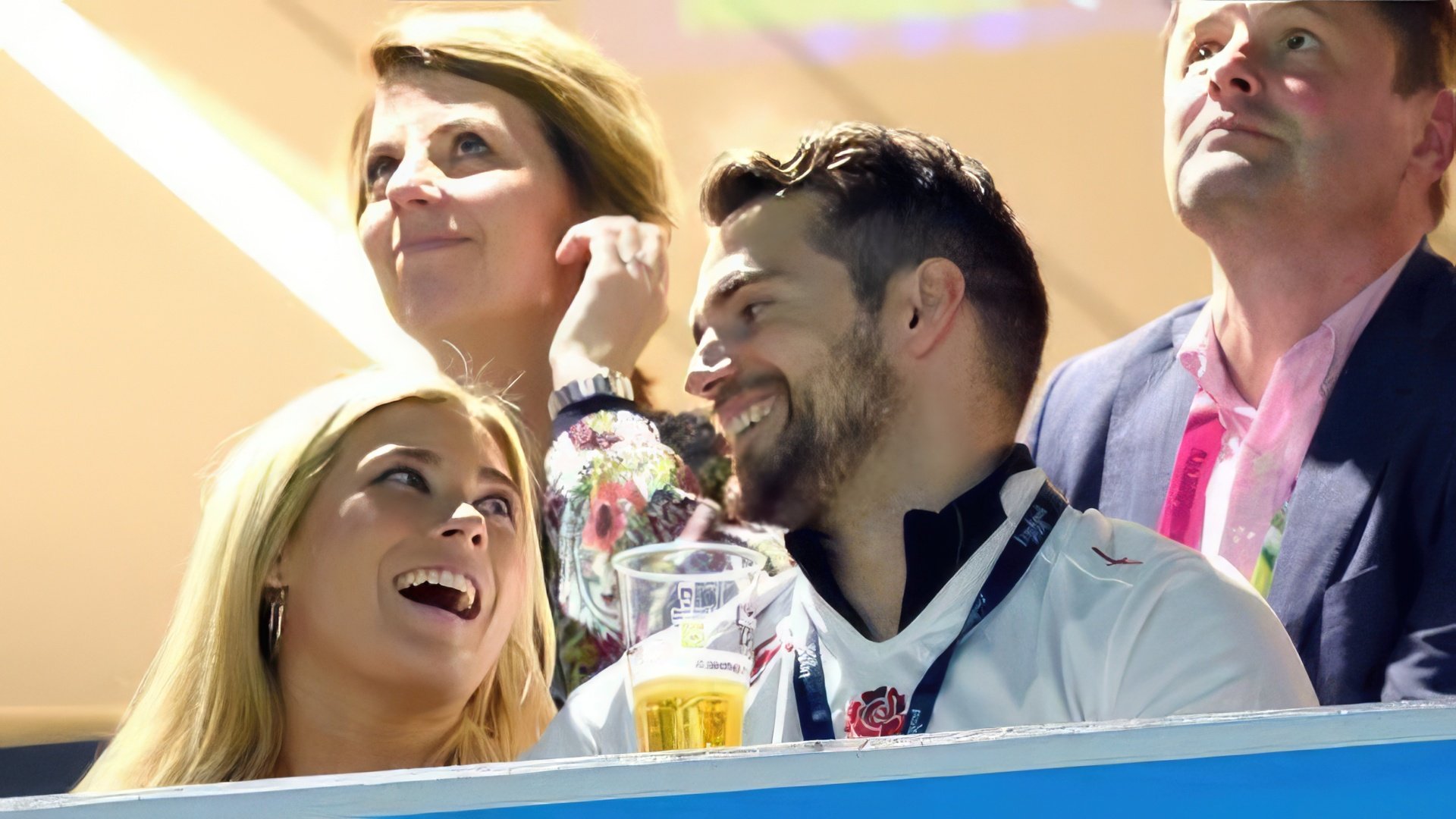 In 2015 Tara King, a 19-years old student of the University of Bristol managed to win the heart of Hollywood's Superman. She was 13 years Cavill's junior, but the couple paid no attention to this. They were seen together at Oscar's after-party and at the presentation of Mini Clubman in China.

In 2019, it became known that Henry Cavill was dating a firefighter girl. Both fans and the media used this fact for jokes - according to many, the "superhero" in life chose a "supergirl". Nothing is known about the further relations of the beloved - soon after the appearance of the couple, it disappeared from sight.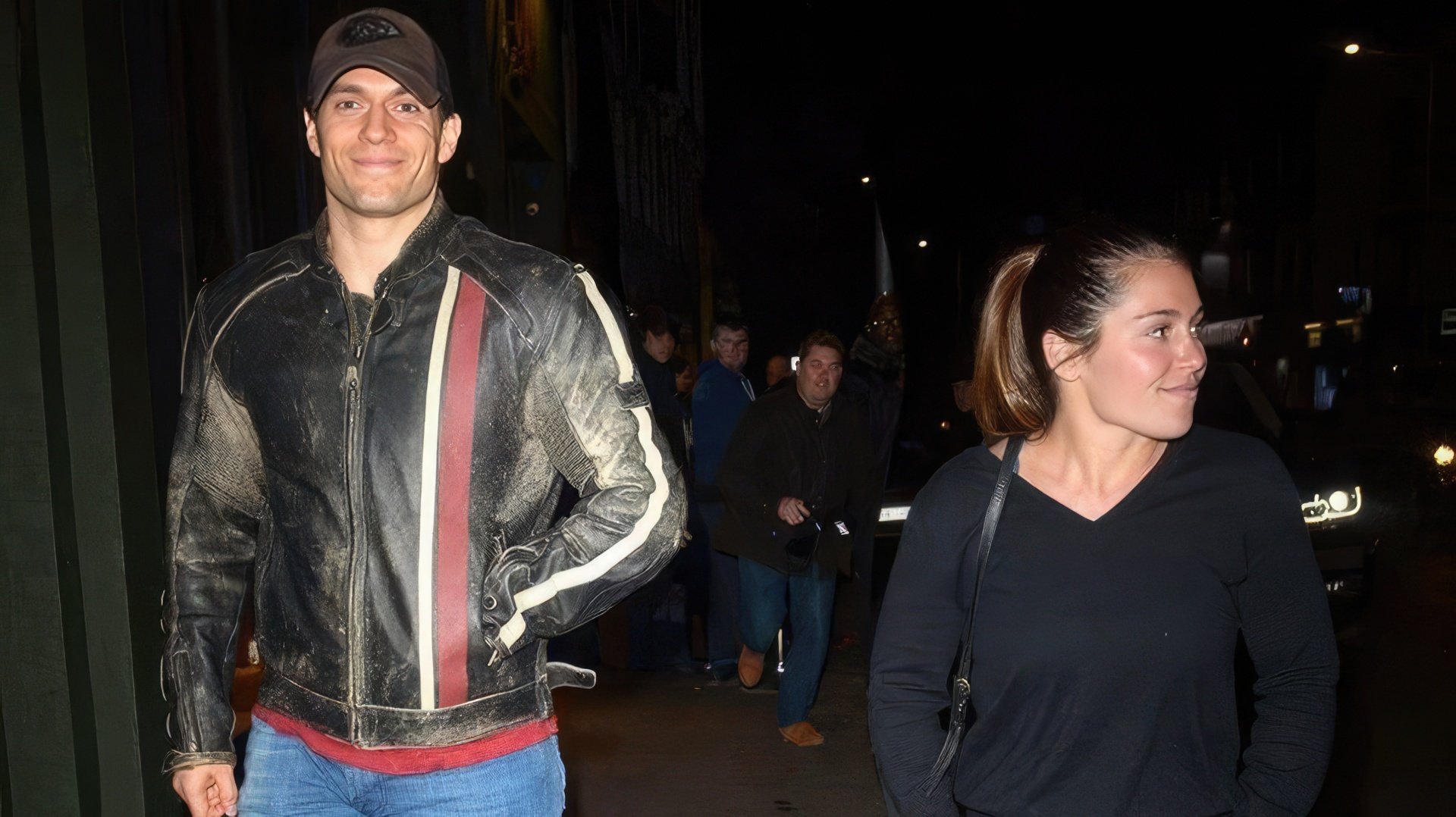 In 2020, Cavill met Valentine's Day alone, posting a photo on Instagram with his dog and urging all single men not to despair due to lack of a sweetheart.

In 2021, Natalie Viscuso became the actor's girlfriend. She is a film producer, an employee of the Legendary Pictures film company and a big fan of Henry Cavill.
Henry Cavill Today
In 2020, the premiere of the adventure film "Enola Holmes" about the younger sister of the famous detective is due to take place. In the film, Henry should appear in the image of Sherlock Holmes. In the same year, the shooting of the 2nd season of The Witcher, which was interrupted due to the coronavirus pandemic, will continue.

In December 2021, Netflix presented the long-awaited second season of "The Witcher". Before the premiere, Henry, as part of the promotion of the series, gave an interview to Digital Spy, in which he said that he had passed the third part of "The Witcher" many times and each time preferred Jennifer [in the game, you can develop a romantic line not only with Jennifer, but also with Triss Merigold] intuitively feeling that Geralt and Ian are two halves of one whole. He was supported by actor Joey Batty (Buttercup), who said that he considers himself a member of the "Jennifer team". Henry Cavill is going to play the major role in the relaunch of the Highlander franchise, of which he has been a fan since childhood. The actor once again demonstrated a truly witchy flair for big roles.
Press Ctrl+Enter If you find a mistake