Robert Pattinson's Biography
Robert Thomas Pattinson is a British actor, most famous for his role in a vampire saga "Twilight". He started his acting career at the age of 14, when he got a part in "Ring of the Nibelungs" and later played Cedric Diggory in "Harry Potter and the Goblet of Fire".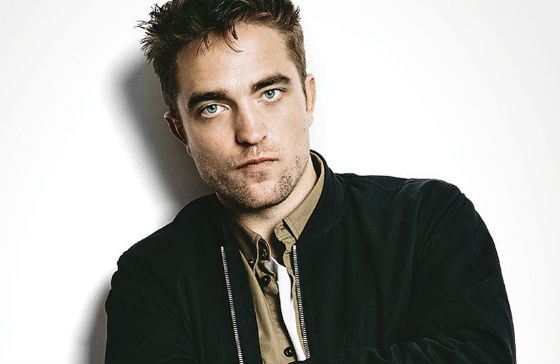 Robert's Childhood
Robert is the youngest child in the family and has two elder sisters – Lizzy and Victoria, who by no means are connected to the film industry. Lizzy is a musician and composer; Victoria is in the advertising business.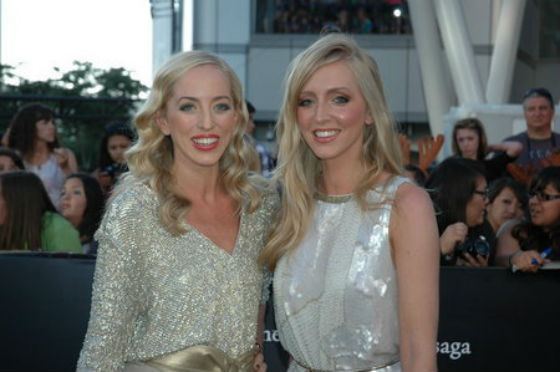 When Robert was born, his mother, Clare, worked for a modeling agency and his father, Richard Pattinson, imported vintage American cars.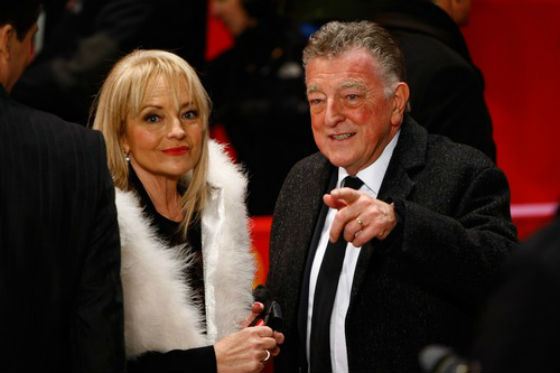 Robert attended a private school for boys – Tower House School, from which he was expelled at the age of 12. After becoming famous, the actor preferred not to talk about this, but a girl, who he was close with at school, once shared that Robert was just trying to save snails from his classmates, who loved to step on their crunchy shells. One teacher, in particular, didn't like the fact that the boy was always carrying a carton box full of snails around. After the expulsion, Robert transferred to The Harrodian School in Barnes.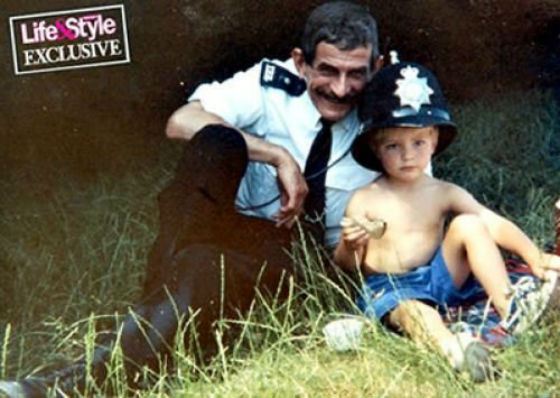 When he was a boy, Robert Pattinson was extremely shy, nevertheless, he dreamed of becoming an actor. He got lucky to some extent as when he was 12 years old he received his first invitation to work with a modeling agency. Pattinson's modeling career lasted only for four years: "When I started out I was really tall and actually looked like a girl. Everyone liked it and I had loads of offers. But later, I guess, I became too manly and that is why I was left with no work".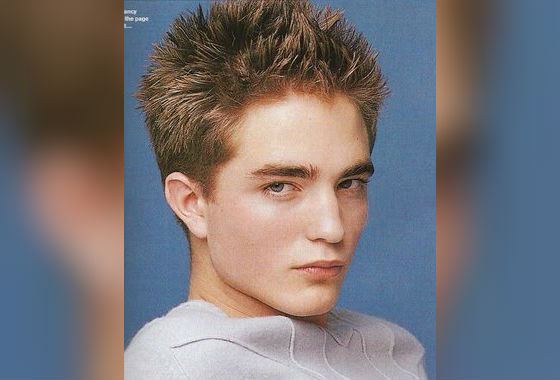 At the age of 15, Robert made his debut on the stage of Barnes Theater Club. On the same stage he appeared three more times in three different plays: "Anything goes", "Macbeth" and "Tess of the D'Urbervilles".
First roles
First Robert's role in cinema came in 2004 when a 16-year-old portrayed Giselher in a fantasy movie "Ring of the Nibelungs", and soon after that, he made an appearance in "Vanity Fair" alongside Reese Witherspoon. Although the director decided to cut all of Pattinson's scenes, so the actor can be seen on the DVD-version of the film.

The next year was far more successful for Robert as he was cast for the role Cedric Diggory in "Harry Potter and the Goblet of Fire". The young actor became acquainted with the film director Mike Newell in 2003 and it helped him become the front runner for the role of a Hufflepuff student. His character, brave and hard-working Cedric, chosen by the Goblet of Fire to compete in the Triwizard tournament, was well-loved by the audience.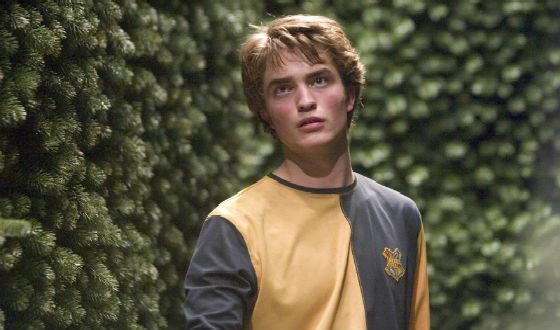 Interestingly enough, Pattinson did not read a single book about "the boy who survived" before he joined the cast, but afterward he became a big fan of J.K. Rowling's books. He got along with co-stars Daniel Radcliffe and Emma Watson on the set.

Robert Pattinson as Cedric Diggory («Harry Potter and the Goblet of Fire»)

But not only the Potterheads acknowledged Pattinson's performance in "Harry Potter" and soon he was cast as a lead in a TV movie "The Haunted Airman". Robert portrayed a former Royal Air Force pilot, confined to a wheelchair. Soon after, the comedy "The Bad Mother's Handbook" was released.

As his popularity grew, Rob was invited to model again and in 2007 he walked on the runway for «Hackett's» fall collection.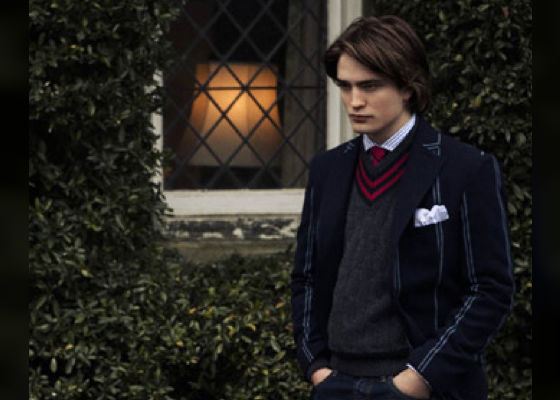 "The Twilight Saga"
2008 was a real breakthrough year in Robert Pattinson's career. After the release of "Little Ashes", where the Englishman portrayed Salvador Dalí and a comedy "How to Be", he starred in a young adult romantic fantasy film "Twilight". The role of a pale aristocratic vampire Edward Cullen, who fell in love with an ordinary mortal girl, became his trademark for a long time.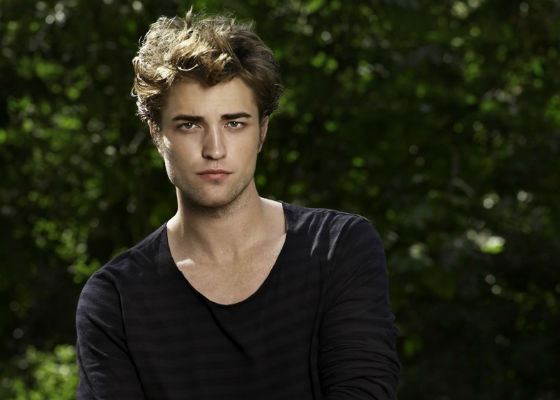 Initially, Stephenie Meyer had Henry Cavill in mind for the role of Edward, but by the time the pre-production began, the actor was way too old and manly to play a high-school student. In the end, it was Robert, who was chosen among more than a thousand candidates, partly due to his delicate features.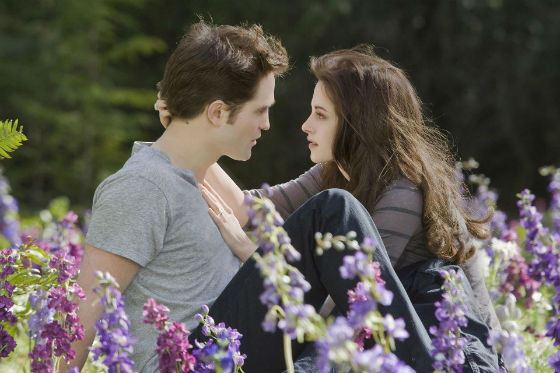 The commercial success of "Twilight" was truly phenomenal. Robert Pattinson and Kristen Stewart, who portrayed his on-screen love interest, Bella Swan, became internationally famous overnight. After the release of the sequel ("The Twilight Saga: New Moon"), the ratings of which were just as good as the first part's, Taylor Lautner joined the cast and got the role of a werewolf, who, just like Edward, fell for Bella. "The Twilight Saga: Eclipse" (the third part of the saga) premiered in 2009 and according to the plot Bella couldn't make up her mind and choose between a beloved vampire and a werewolf best friend, and her decision could even start a war among these two tribes.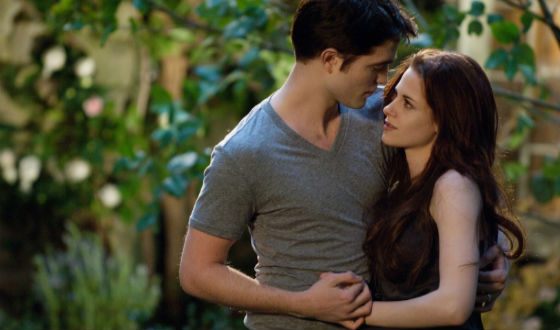 The final part, "The Twilight Saga: Breaking Dawn" was divided into two movies, which came out in 2011 and 2012 respectively. Robert basically lived in the gym for half a year before the shooting of the final movie began, as he wanted to look as ripped and manly as possible in the wedding-night scene.
Recognition
For the next couple of years, Pattinson tried to get rid of the image of a romantic vampire that stuck with him after "The Twilight Saga". Perhaps that is why the actor was more careful and selective when choosing his following roles. He managed to prove to the audience that he was no stranger to meaningful dramatic roles and, portrayed a misfortunate student Tyler in a drama "Remember Me" (2010) and a young veterinary Jacob in a romantic drama "Water for Elephants" (2011).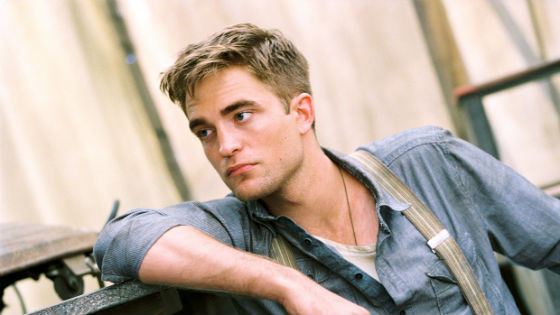 In 2012 the actor starred alongside Uma Thurman and Christina Ricci in a movie, based on a novel by Guy de Maupassant "Bel Ami", where he portrayed a cynical journalist who would stop at nothing to get what he wanted.

That same year Pattinson had the opportunity to collaborate with a famous director David Cronenberg while working on a film adaptation of a novel "Cosmopolis" by Don DeLillo. The film is distinguished by, so to say, a particular intimacy where everything that happens is confined to one location – a limo, which a young billionaire is riding across Manhattan.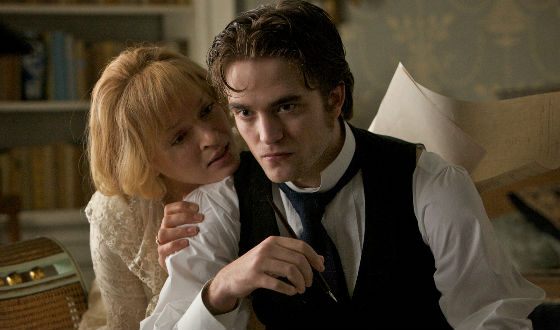 In 2015 Robert Pattinson had a small appearance in "The Childhood of a Leader", a drama about a young boy Lucien who grows up to be a true dictator.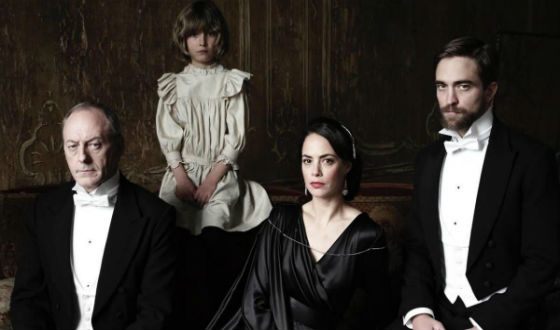 In 2016 Robert was cast in an adventure drama "The Lost City of Z" alongside Tom Holland and was also a part of a thriller "The Trap" that still awaits its premiere.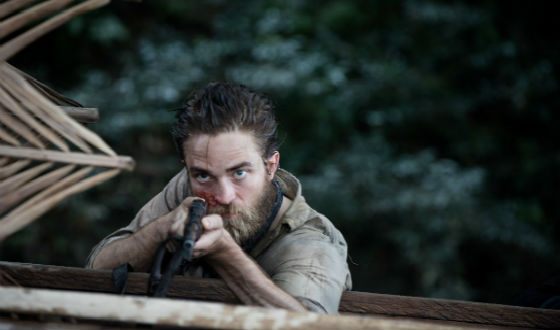 Music Career
Robert enjoys playing the guitar and keyboard. Before becoming a rising Hollywood star, he played in a rock band "Bad Girls" and also ventured into solo singing under the name of Bobby Dupea.

Robert Pattinson enjoys playing the guitar and singing

By the way, the actor loved music from early childhood and reportedly began taking piano lessons at the age of 3-4 and later took on the guitar. As an adult, he remembered his childhood hobby and started playing blues.

It is worth mentioning that Robert Pattinson has written and performed the ballads "Let Me Sign" and "Never Think" for "The Twilight Saga", and the former was included in the official soundtrack of the movie.

Robert Pattinson – Let me Sign

In 2018 Robert starred alongside Mia Wasikowska in a western comedy period film "Damsel", which was nominated for Golden Berlin Bear award of Berlin International Film Festival.

"Damsel": Robert Pattinson and Mia Wasikowska interview

At the same time, the actor worked with Juliette Binoche on the set of a science fiction drama film "High Life".
Personal Life of Robert Pattinson
Robert first fell in "love" at the age of 12 and it lasted for three weeks only, but as he grew older he took relationships far more seriously.


"Of course I've been in love, but there was never a time when I said something like: "I would die for you". Perhaps everything is still ahead. I've been on the move constantly for the last couple of years and in every city, I stay for two weeks tops. I have to go as soon as I come in and there's absolutely no time for a serious relationship" – the actor commented.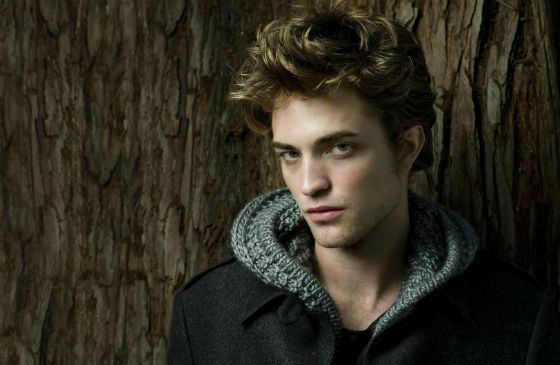 At the beginning of 2010, the "Twilight" cast was invited to the Oprah Winfrey Show, where Robert Pattinson and Kristen Stewart publically came out as a couple, although their confession never got on-air. The bystanders said that the couple told Oprah everything backstage and the couple's friends confirmed their romantic involvement in the studio. But when Winfrey tried to get some details, Kristen cut her off, saying that her personal life is off-limits.

Interview with Robert Pattinson and Kristen Stewart

In the meantime, Pattinson opened up and started jokingly saying that he was in love and that Kristen was in fact pregnant. He also added that this wouldn't be his first child. Perhaps that was a hint to his alleged relationship with a singer Kelly Blackwell and her pregnancy rumors. Some even believed that Pattinson and Stewart's relationship was nothing but a PR-move and he was truly in love with Kelly.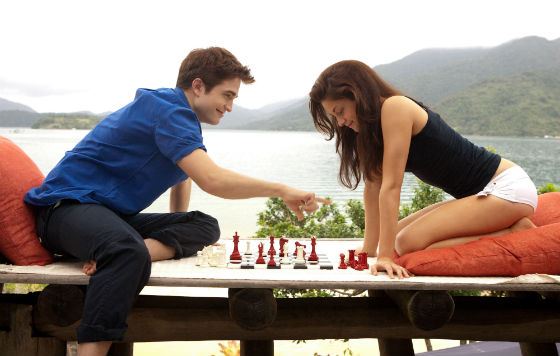 No matter what, "The Twilight Saga" stars were in a relationship (or kept up the façade) up until 2012 when Kristen cheated on the set of "Snow White and the Huntsman" with the director, Rupert Sanders.

The next girl, who won Robert's heart over, was a British performer Tahliah Barnett, known as FKA Twigs.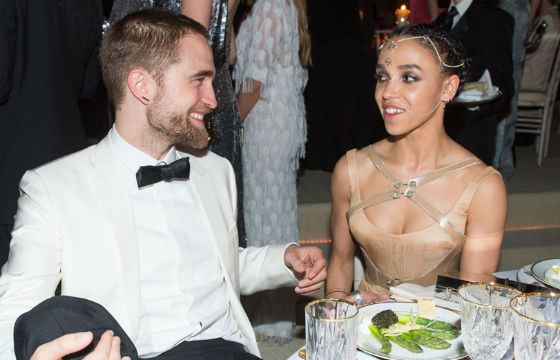 The couple was inseparable for two years and Robert even proposed, but in October 2017 the couple broke off their engagement. According to the numerous tabloids, Robert initiated the split.

In the spring of 2018, the media alleged the relationship between the actor and Mabel, a singer, but it was just an unconfirmed rumor.

In Summer 2019 the actor started dating British model and actress Suki Waterhouse. They denied all rumors about their relationship, but paparazzi often spotted them together.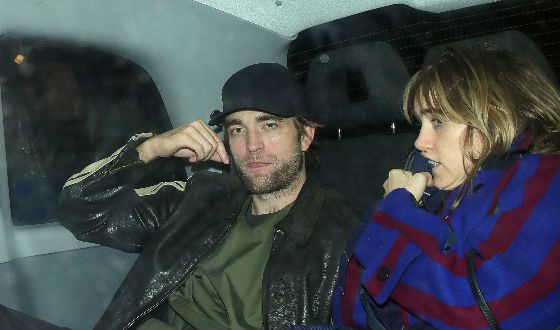 Robert Pattinson Now
In 2019 Pattinson was busy on the set of the 'Waiting for the Barbarians 'indie drama with Johnny Depp. The movie is the message against racism and colonization and it was highlighted by the jury of the Venice cinema festival.

Also, he played along with Willem Dafoe in the noir horror 'Lighthouse'. After the premiere, the critics claimed, that Pattinson finally says 'goodbye' to the 'Twilights' and outgrown it.

Robert Pattinson and Willem Dafoe talking about the «Lighthouse»

Meanwhile, the era of niche films is coming to the final to Robert. In Summer 2019 he was approved to be the next Batman, replacing Ben Affleck. Approximately, the new Batman movie will come to the screen in 2021. It won't be a sequel of previous films, but a reboot.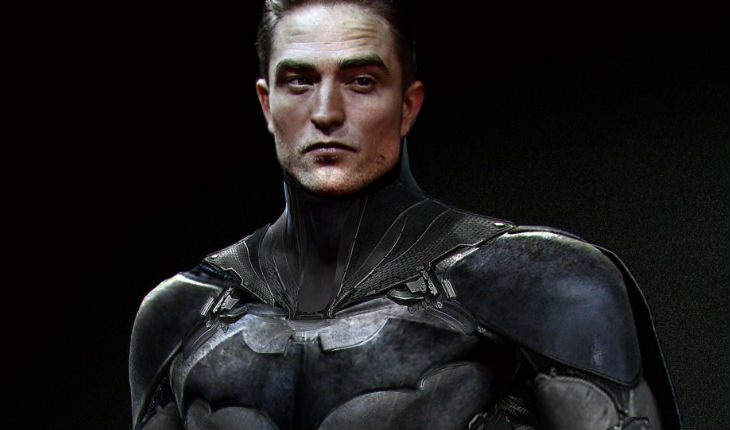 In 2020 Pattinson and Anya Taylor-Joy will become stars of new Christopher Nolan's project 'Tenet'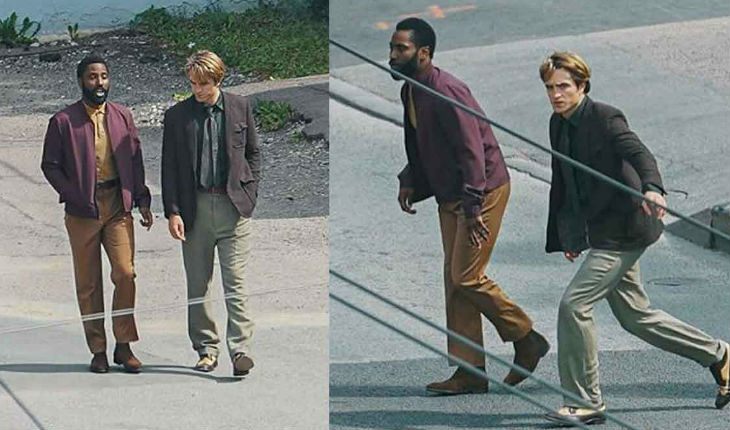 Press Ctrl+Enter If you find a mistake