Pierce Brosnan's Biography
Pierce Brosnan is not only one of the most prominent actors to portray secret agent James Bond, but also a modern-day gentleman, an Officer of the Most Excellent Order of the British Empire, and a Hollywood dreamboat, responsible for heartbreak of three generations of admirers of his acting talent. He manages to balance being a loving husband and father of five with his career aspirations: up to this day, Pierce actively works on various projects, including producing documentaries and full-length features, acting, drawing, and writing. Net worth: $200 million.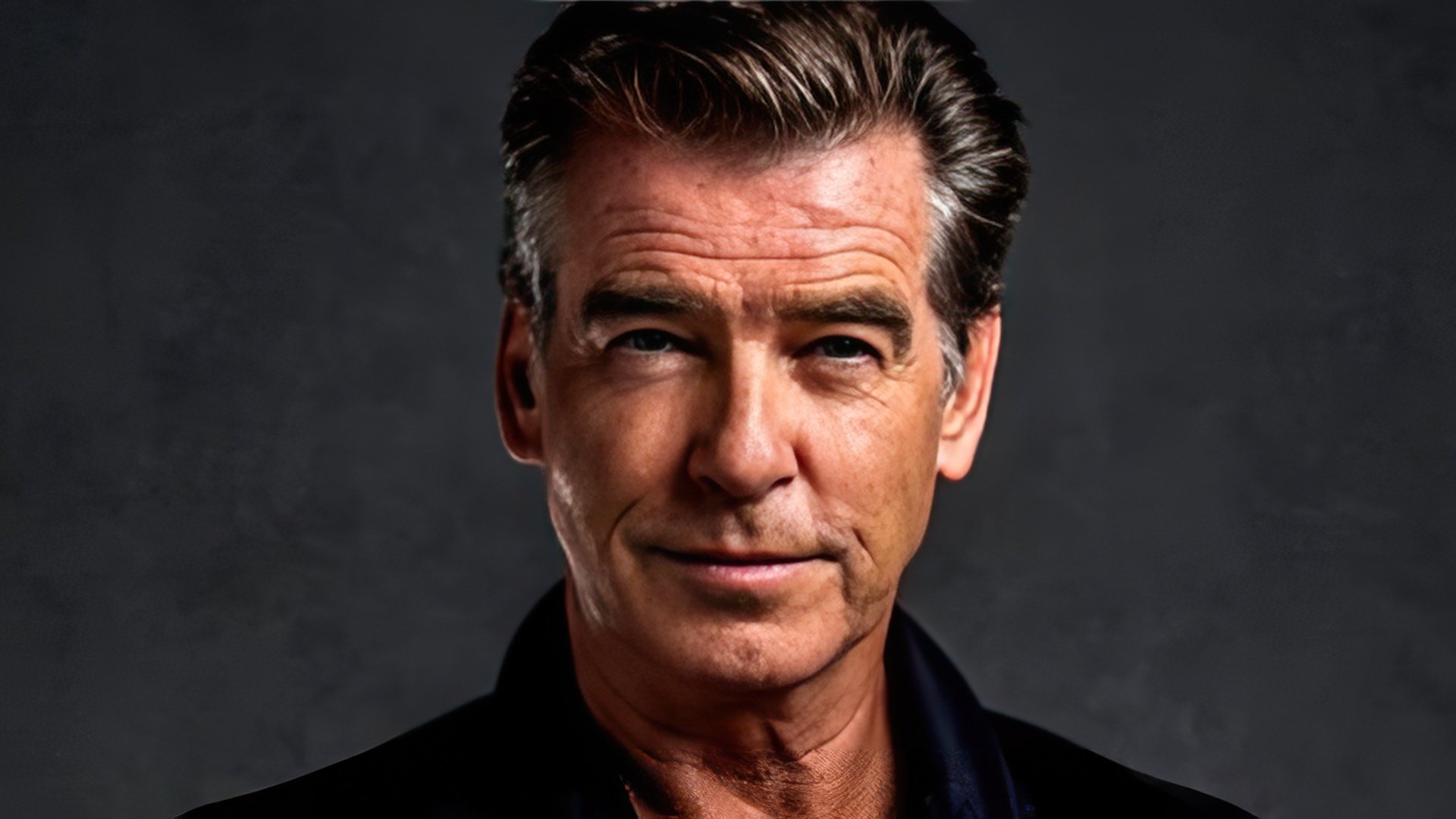 Childhood: Drogheda – Navan – London
One wouldn't consider the childhood of a future movie star to be a happy one. Pierce was born in a port city Drogheda, Ireland, in May 1953, into a family of a carpenter and a nurse and, to put it mildly, he was not expected. Thomas, Brosnan's father, couldn't handle the stress and responsibility that accompanied the birth of a child and abandoned the family when Pierce was still an infant.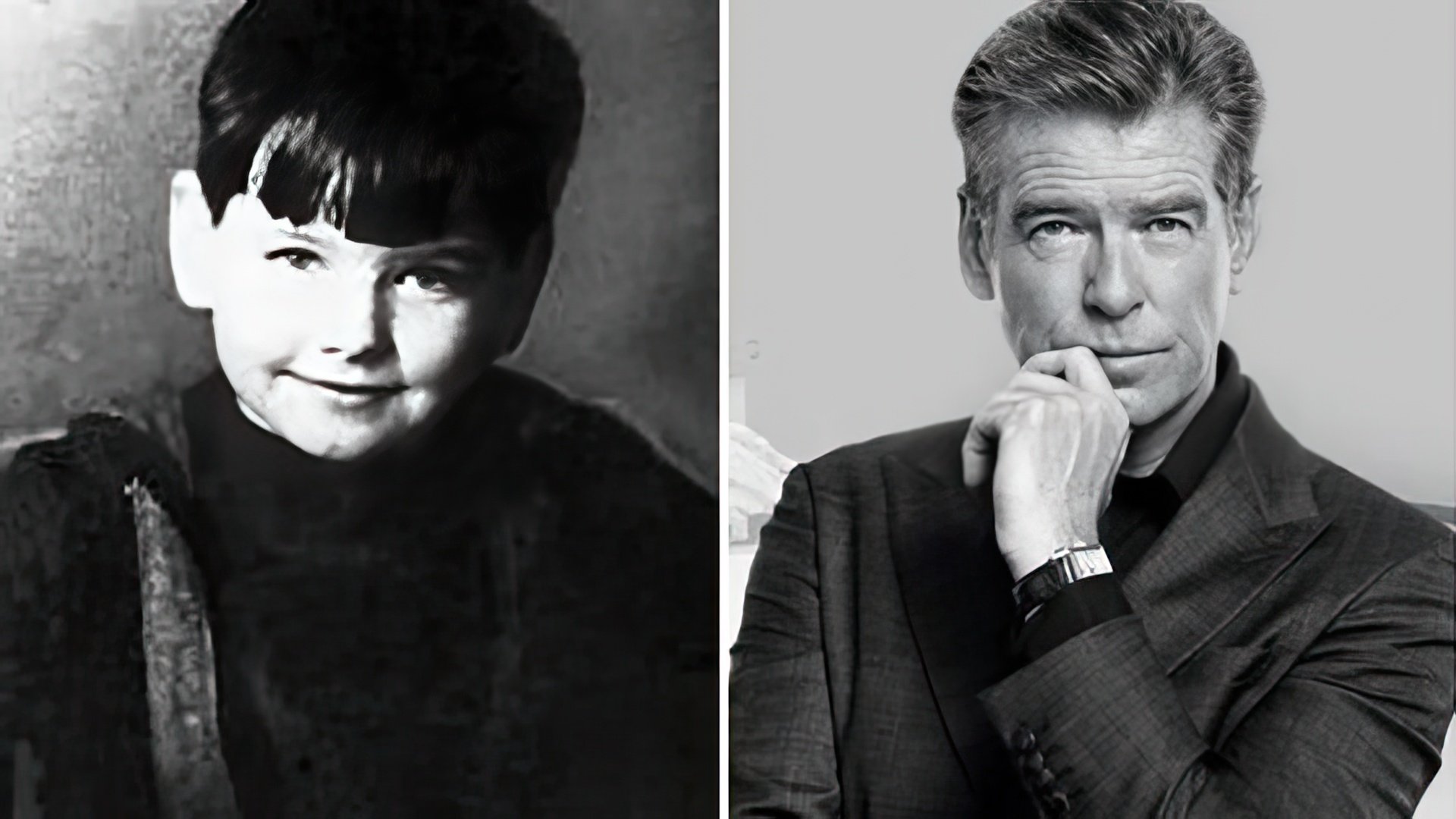 Mary Brosnan, Pierce's mother, left her only child with her parents and moved to London to pursue her career and try to get her love life back on track when the boy was around three years old. Her busy work schedule did not allow her to see her son often and with her parents passing away, the boy had to move in with his aunt and later his uncle, who subsequently sent Pierce to live in a boarding house. According to the actor himself, he truly hated his stay at the boarding house, as he felt lonely most of the time he stayed there and was often whipped for even the tiniest misdemeanors.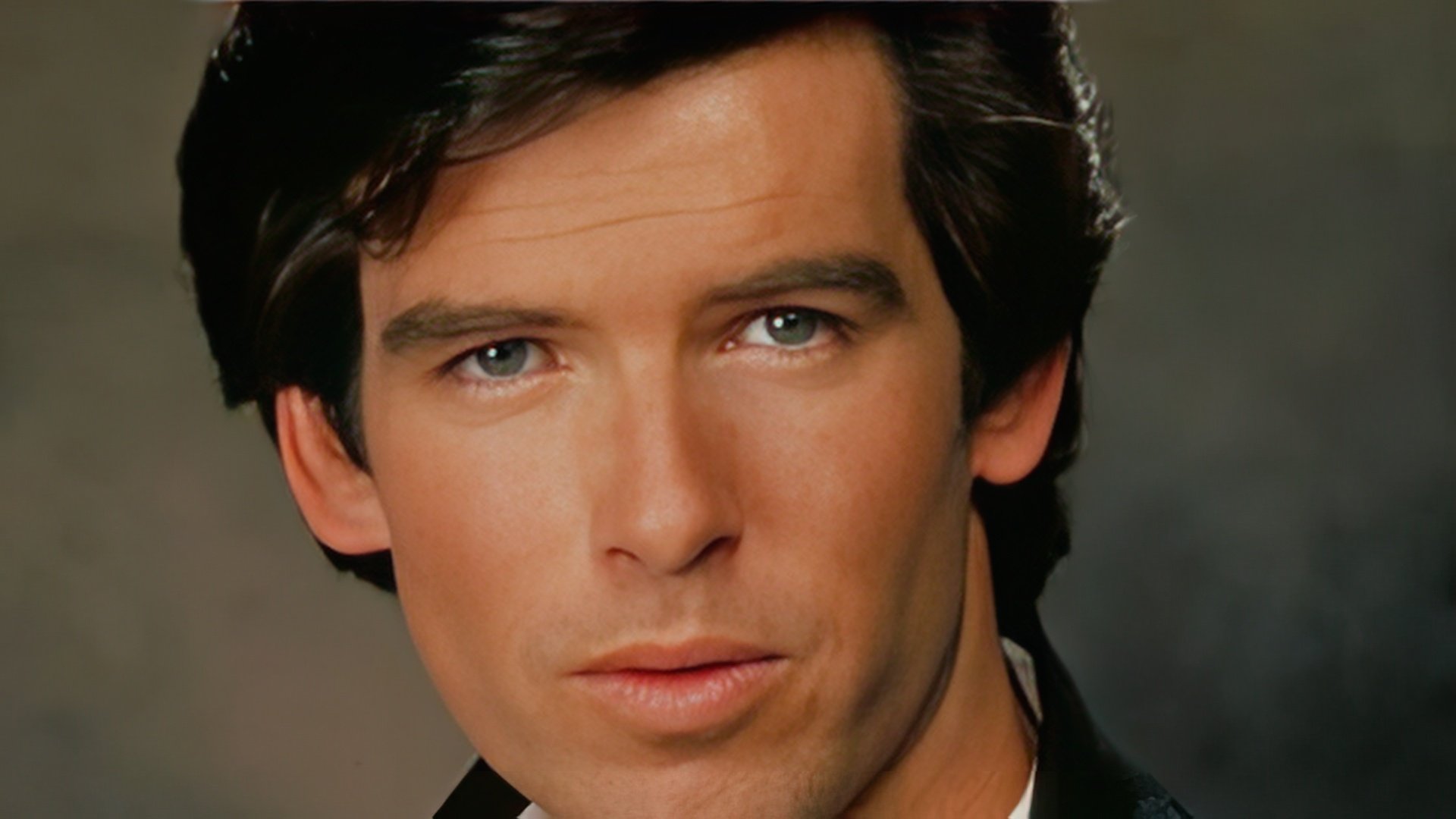 Meanwhile, Pierce Brosnan's mother eventually got remarried and the family reunited as his stepfather took him on his own. The boy was 11 at the time they moved to London. He was blown away not only by the city's magnificence and grandeur but also by its harsh disposition. One had to fight in order to get something they wanted. So Pierce fought: he fought with the boy next door for a bottle of milk in the morning, just like he fought with his classmate to get the attention of the girl he really liked…
Adolescence: England – United States
After leaving school at 16, Brosnan got a taste of independent living: he worked in the circus while training in commercial illustration and photography. While attending a rehearsal for a workshop at the Oval House, he was offered a small role in the production, which he eagerly accepted. The young man was saving up money for his further education and as soon as he had enough, he enrolled at the Drama Centre London. Pierce trained there for three years.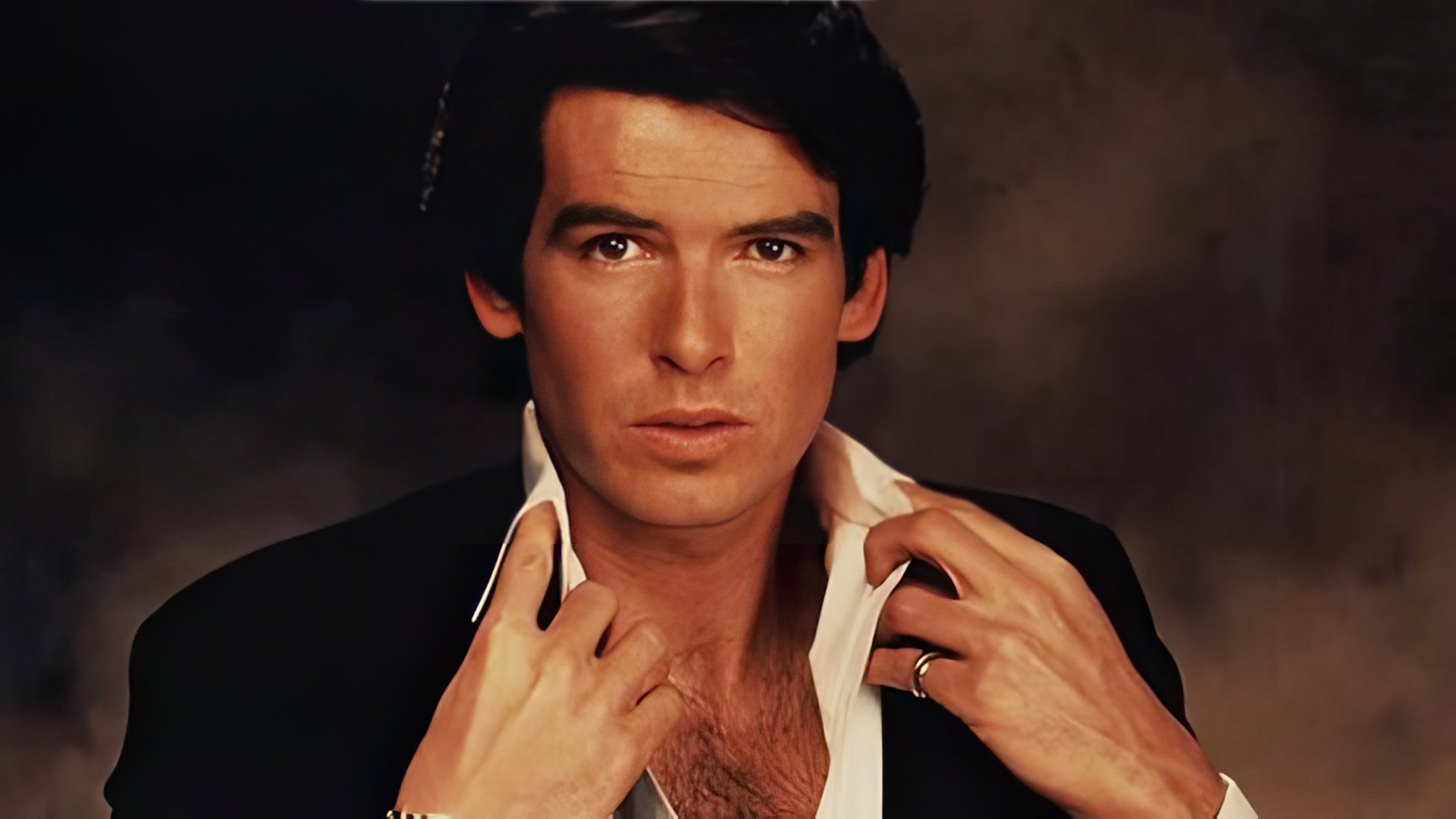 A young handsome and really talented actor made his London stage debut in 1976. For the next four years, Brosnan portrayed many iconic characters and was truly noticed for his interpretation of Shakespeare. Pulitzer Prize author, Thomas Tennessee Williams was so astounded by Brosnan's mesmerizing performance in The Red Devil Battery Sign, based on his play, that he's even sent the actor a thank-you telegram. By the way, the actor had it framed and still keeps it as a reminder of the first real recognition of his talent.

Pierce began to pave his way to television and cinema simultaneously with working in theater as he appeared in small roles in The Carpathian Eagle, The Mirror Crack'd, and The Long Good Friday. His talent and good looks were a determining factor when he was cast in a leading role of Rory O'Manion in a mini-series television drama about the Irish immigrants in the United States, The Manions of America. He had a chance to work with then established actors Simon MacCorkindale, Linda Purl, Peter Gilmore, and Katherine Mulgrew. This project has helped Pierce Brosnan to open the door to international recognition.
Career: United States – Hollywood
After The Manions of America came out, Brosnan was invited to audition for a starring role in an American television detective series Remington Steele, which he successfully got. This turning point in his career allowed Brosnan to move his whole family to the USA, where he dedicated the next five years to this project. He went on to portray Jean Charles Pommier, a French anthropologist in a horror film Nomads (1986), a KGB officer Major, Valeri Petrofsky, in a Cold War spy film The Fourth Protocol (1987), a chairman, Ian Dunross, in a television miniseries Noble House (1988) and an English Captain William Savage in disguise in an adventure film The Deceivers (1988). Who could have thought that a poor boy, raised in an Irish boarding house, could become so popular?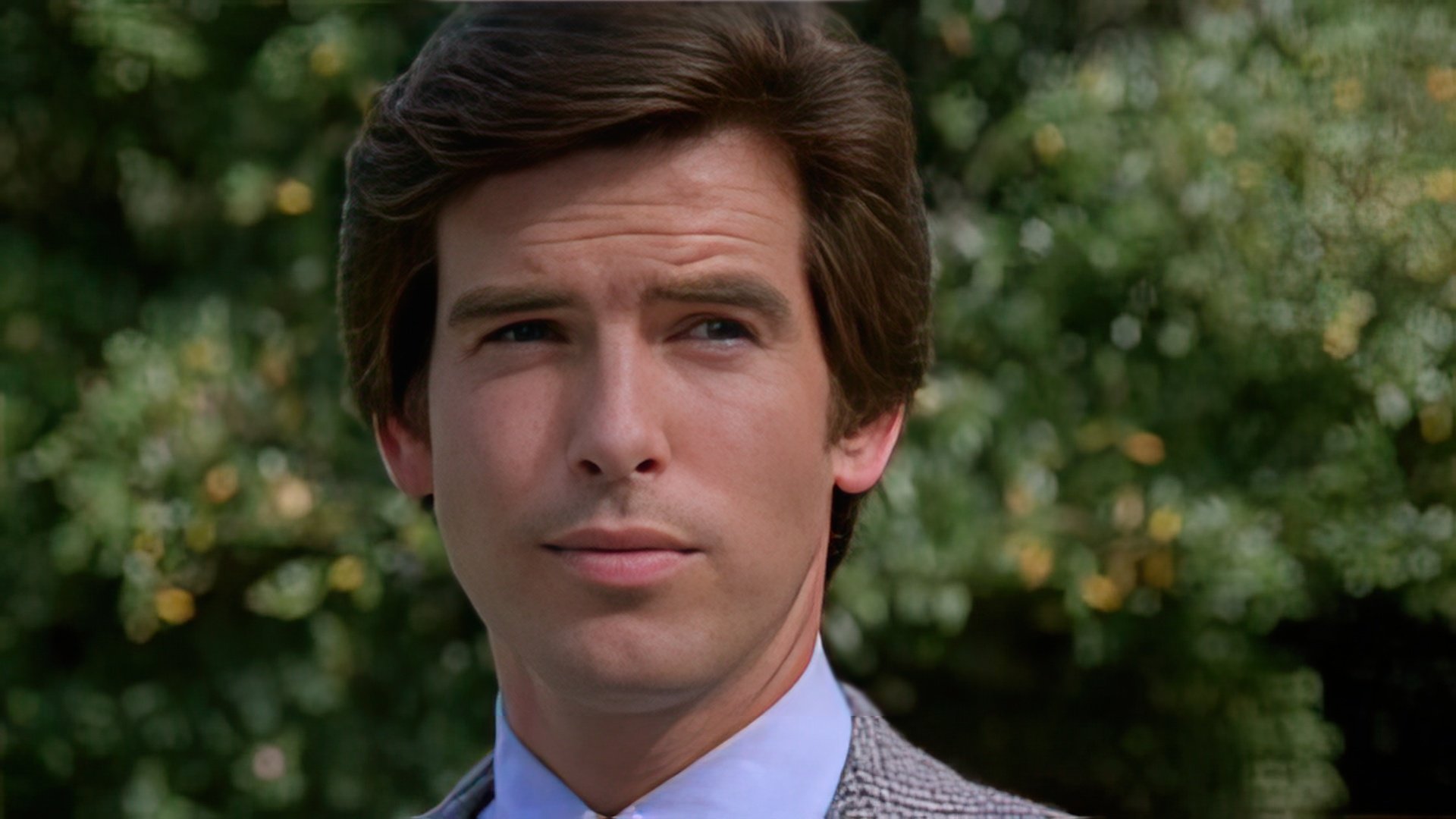 The long-awaited and undeniable breakthrough came when Pierce appeared as Dr. Lawrence Angelo in a science-fiction action-horror film The Lawnmower Man, which went on to be a huge box-office success.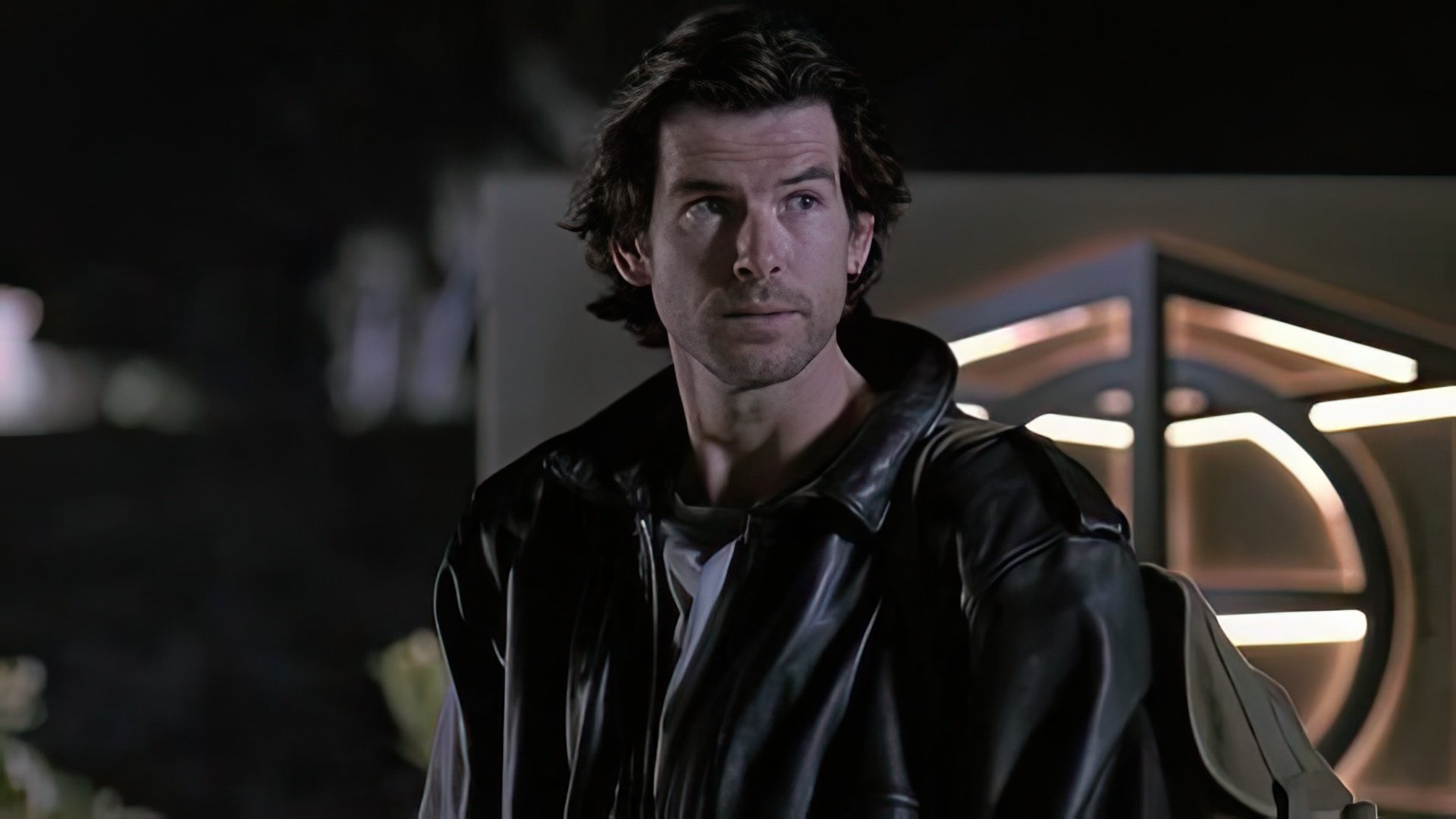 According to Zoomboola.com, 1993 was a very busy year for the rising star as Brosnan appeared in four projects, each very different in genre and popularity. He added two more to his resume the next year. However, since meeting one of the James Bond producers back in 1989, Pierce was patiently waiting for the role of the most famous secret agent, at that time portrayed by Roger Moore, bound by a 10-year contract. The notorious Agent 007 was previously portrayed by Sean Connery. Even Timothy Dalton (most known for portraying Mr. Rochester in Jane Eyre} had the coveted role twice!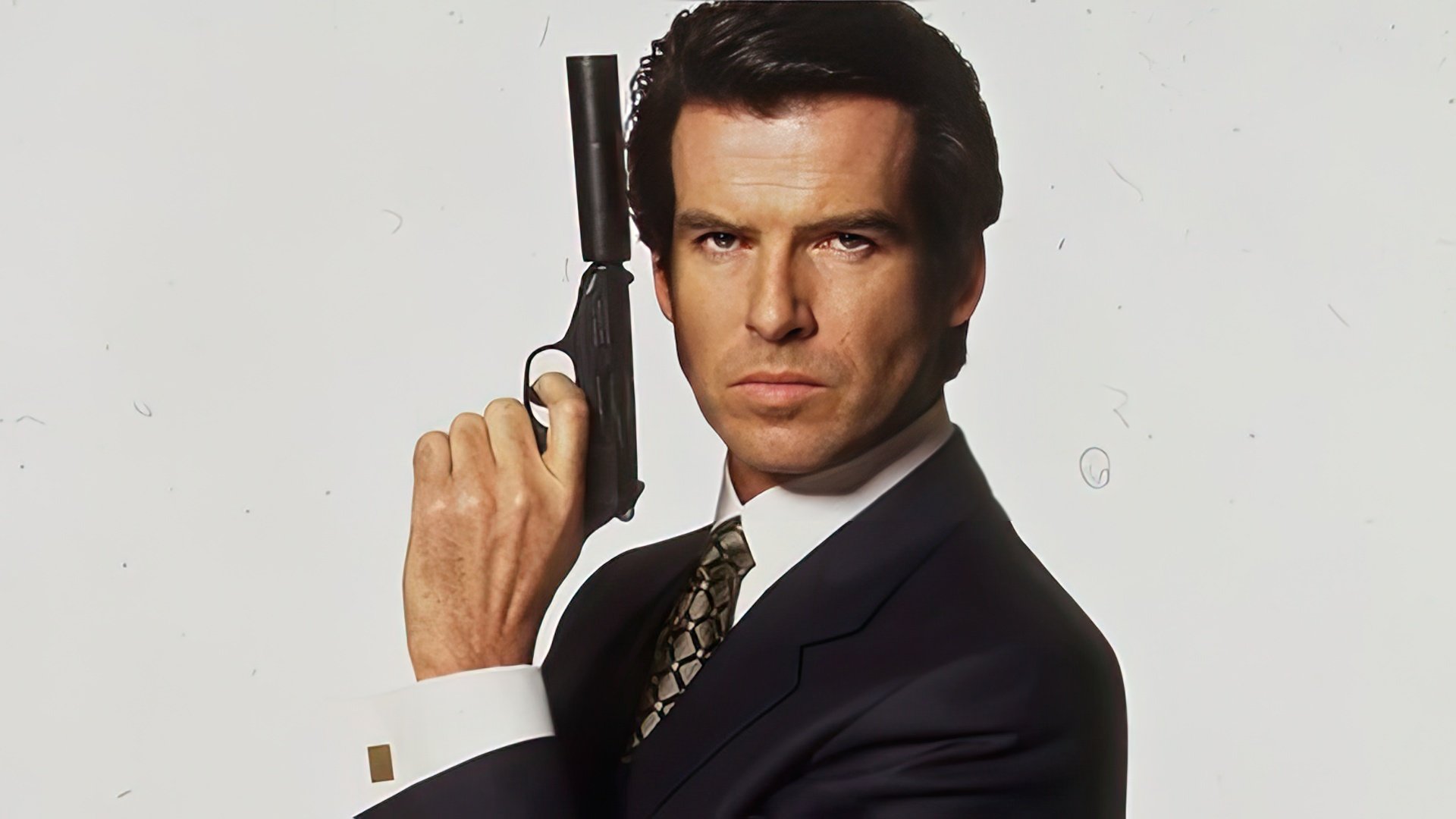 The audience was ecstatic when they saw the new Bond in 1995, he was nothing like the ones before – Pierce Brosnan made him even more charismatic, not to mention his good looks and natural elegance. The GoldenEye box office success exceeded all expectations and the leading man received a nomination for Saturn Award for Best Actor. The following installments, starring Pierce Brosnan, did not disappoint either – Tomorrow Never Dies, The World Is Not Enough, and Die Another Day were loved by the viewers and critics alike and yielded numerous nominations for prestigious awards. By the time Irishman turned 50, he became a millionaire! However, working on such a high-profile franchise did not stop the hardworking actor from appearing in other projects. He portrayed Professor Donald Kessler in a comic science fiction film Mars Attacks!, starring Jack Nicholson and Glenn Close, Alex in a romantic comedy-drama film The Mirror Has Two Faces alongside incredible Barbra Streisand and Jeff Bridges, as well as USGS volcanologist Dr. Harry Dalton in a disaster thriller film Dante's Peak. Brosnan was also cast as the title character in an adventure survival drama film Robinson Crusoe in 1997 and a famous environmentalist Archibald Grey Owl Belaney in a biopic Grey Owl. At the beginning of the 21st century, Brosnan proved himself to be a brilliant and extremely likable comedy actor in a comedy spy thriller The Tailor of Panama and a romantic comedy Laws of Attraction, which he co-produced. He showed his range in a drama film Evelyn where he portrayed Desmond Doyle, a homeless painter, and decorator.

The actor appeared in an action comedy film After the Sunset alongside Salma Hayek and Woody Harrelson, a Revisionist Western film Seraphim Falls with Liam Neeson and in a mystery thriller Butterfly on a Wheel with Gerard Butler. Brosnan himself is particularly proud of starring in a jukebox musical romantic comedy Mamma Mia!, as it was something very new and unusual for him and he got acquainted with majestic Meryl Streep. His role as Adam Lang in Roman Polanski's political thriller turned out to be quite memorable as well. And Brosnan's performance was simply perfect in a romantic comedy Love Is All You Need as he was able to bring attention to certain social issues and once again remind the viewer about the importance of timeless family values.

Brosnan is still a very much demanded actor, who regularly appears in various films. He starred in an action spy thriller The November Man (2014), a romantic comedy Some Kind of Beautiful (2014), a thriller I.T. (2016), and an action thriller The Foreigner (2017). In the latter one he appeared alongside legendary Jackie Chan.

In 2018, the actor appears as police Detective Malloy in a thriller Spinning Man, Dimitri Belav in an action thriller Final Score, Eli McCullough in western drama television series The Son and reprises his role of Sam Carmichael in a jukebox musical romantic comedy Mamma Mia! Here We Go Again. And, although, Pierce received a Golden Raspberry Award for Worst Supporting Actor for the first installment of the franchise, he couldn't say no to Meryl, who returned for the sequel, just like the rest of the cast.
Pierce Brosnan's personal life
Pierce Brosnan was voted to be the most handsome man in the United States twice, however, the actor himself believes otherwise and states that he could care less about his appearance, but admits that it has helped him a lot throughout his career. He strongly believes that good-looking men are loyal and faithful partners, even if the society begs to differ, which he has proven to be true in his first and second marriage. In 1980, Pierce married Cassandra Harris, whom he met through her stepson. He adopted both Cassandra's children, Charlotte and Christopher, from her previous marriage and in 1983 was over the moon, when their first and only child together, Sean, was born. The couple took a terrible blow when Cassandra was diagnosed with a malignant tumor. Pierce stated in one of his interviews:
My wife Cassie passed away in December 1991. Cassie has made me the man I am, the actor I am, the father I am. She`s forever embedded in every fiber of my being. When your partner gets cancer, then life changes. Your timetable and reference for your normal routines and the way you view life, all these changes. Because you`re dealing with death. I went through it all, very publicly. I couldn`t work and my life has been worth nothing. I had been painting out of pain, and now the pain sometimes comes through in color.
After his wife passed away, Brosnan threw himself into work entirely – he'd keep himself busy for 20 hours every day just so he could numb the pain. The Hollywood starlets declared an open season on the widower, although it was all in vain, Pierce never really paid any attention to their efforts.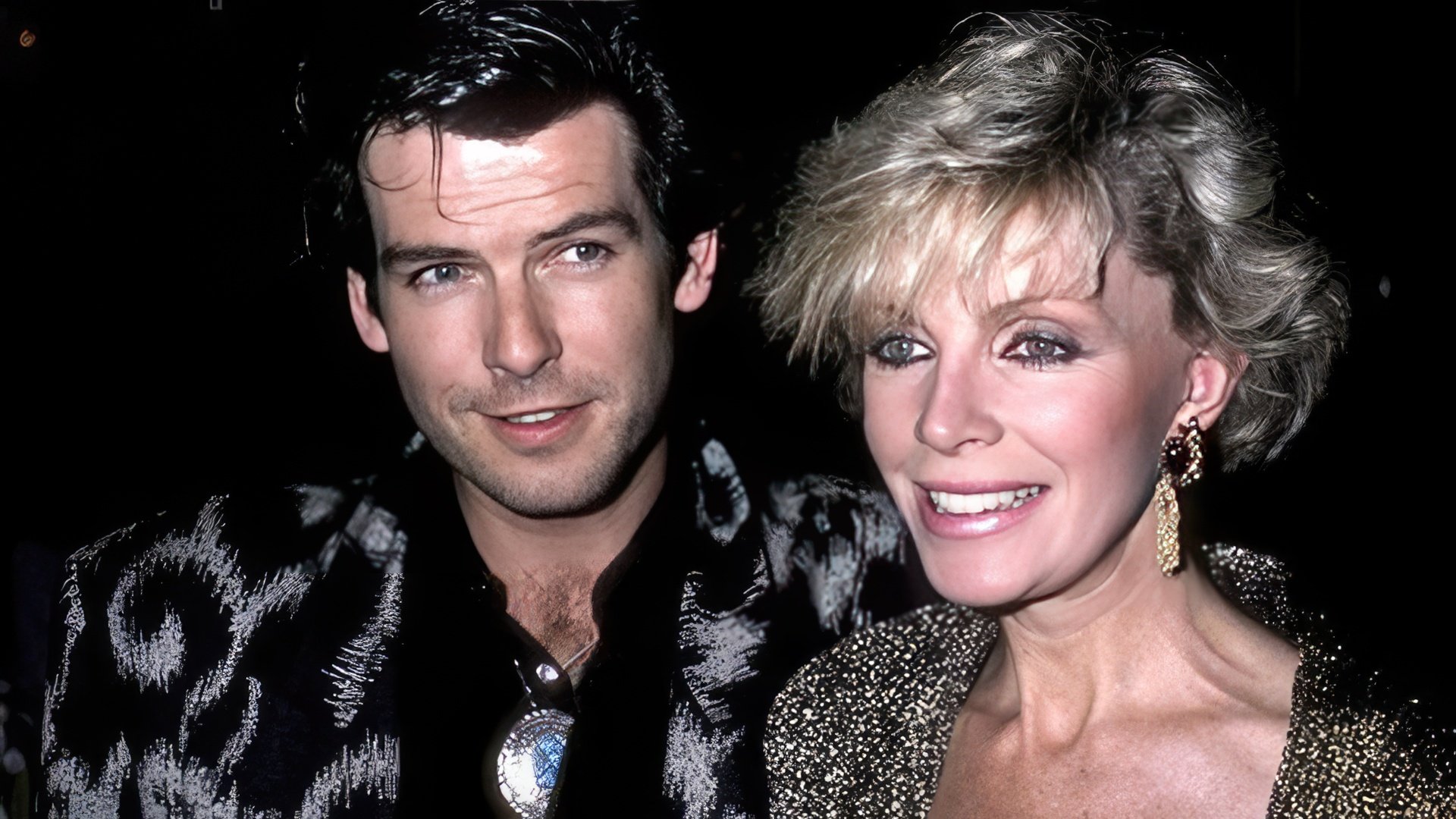 That was until Keely Shaye Smith came into the picture. A shy journalist never demanded Pierce's attention or love but made sure she was always there for him. The couple postponed their wedding for quite a long time; even after their first baby boy, Dylan, was born in 1997, Pierce had no intention of making a proposal. Eventually, Pierce and Keely tied the knot in 2001, soon after Keely gave birth to their second child, Paris. They have been inseparable ever since.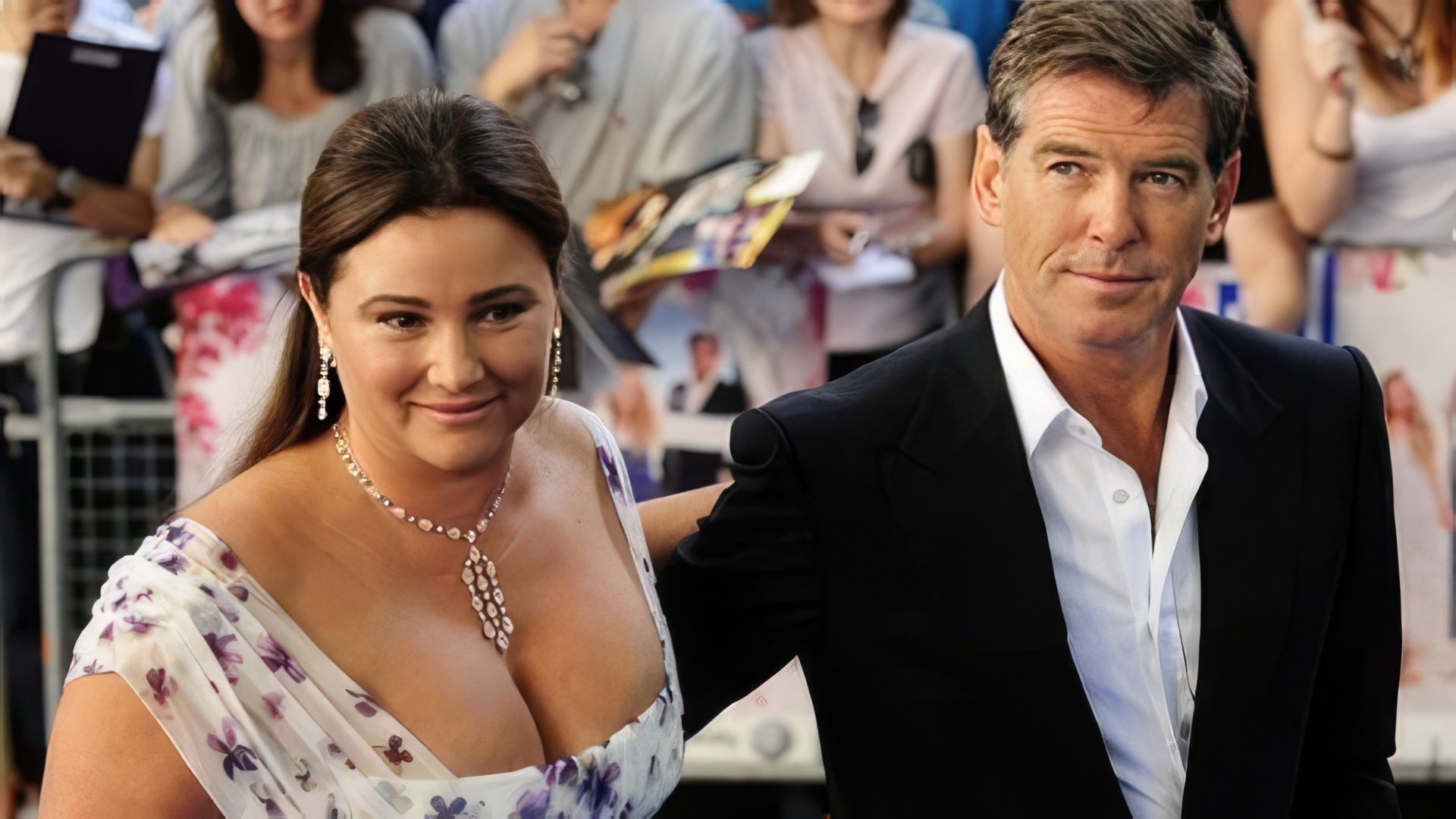 Pierce Brosnan today
Pierce Brosnan is still a very lively and pleasant 60-years-old Hollywood handsome leading man. His thriving career proves that he's still got it! In June 2020, the premiere of the film "Eurovision Song Contest: The Story of Fire Saga" with the participation of Pierce Brosnan took place. The Netflix film tells the story of Icelandic singers heading for Eurovision. The premiere was supposed to coincide with the competition itself, but due to the coronavirus pandemic, it was canceled. Besides acting, Pierce has been working on a memoir. He admits that this is something very new to him and oftentimes he has to make an effort to gather all his thoughts to remember a certain moment from the past before he can put it down on paper. He is also interested in documentaries production and takes the hobby very seriously. His wife has been his main inspiration and help, as she has already directed a documentary called Poisoning Paradise.

The actor currently works on his personal exhibition in Paris. Pierce is really worried about the feedback and whether the general audience will like it or not, however, his wife Keely is supportive as ever and believes that great success awaits him. When asked about his plans for the future, the actor jokes around and usually replies that his retirement is just around the corner and he would have all the time in the world to paint and work in his garden.
Press Ctrl+Enter If you find a mistake