Jackie Chan Bio
Jackie Chan (born name Chen Gangshen, other transcription Chan Kong-sang) is a famous Hong Kong, Chinese and American actor, stuntman and martial artist, as well as a singer and a philanthropist.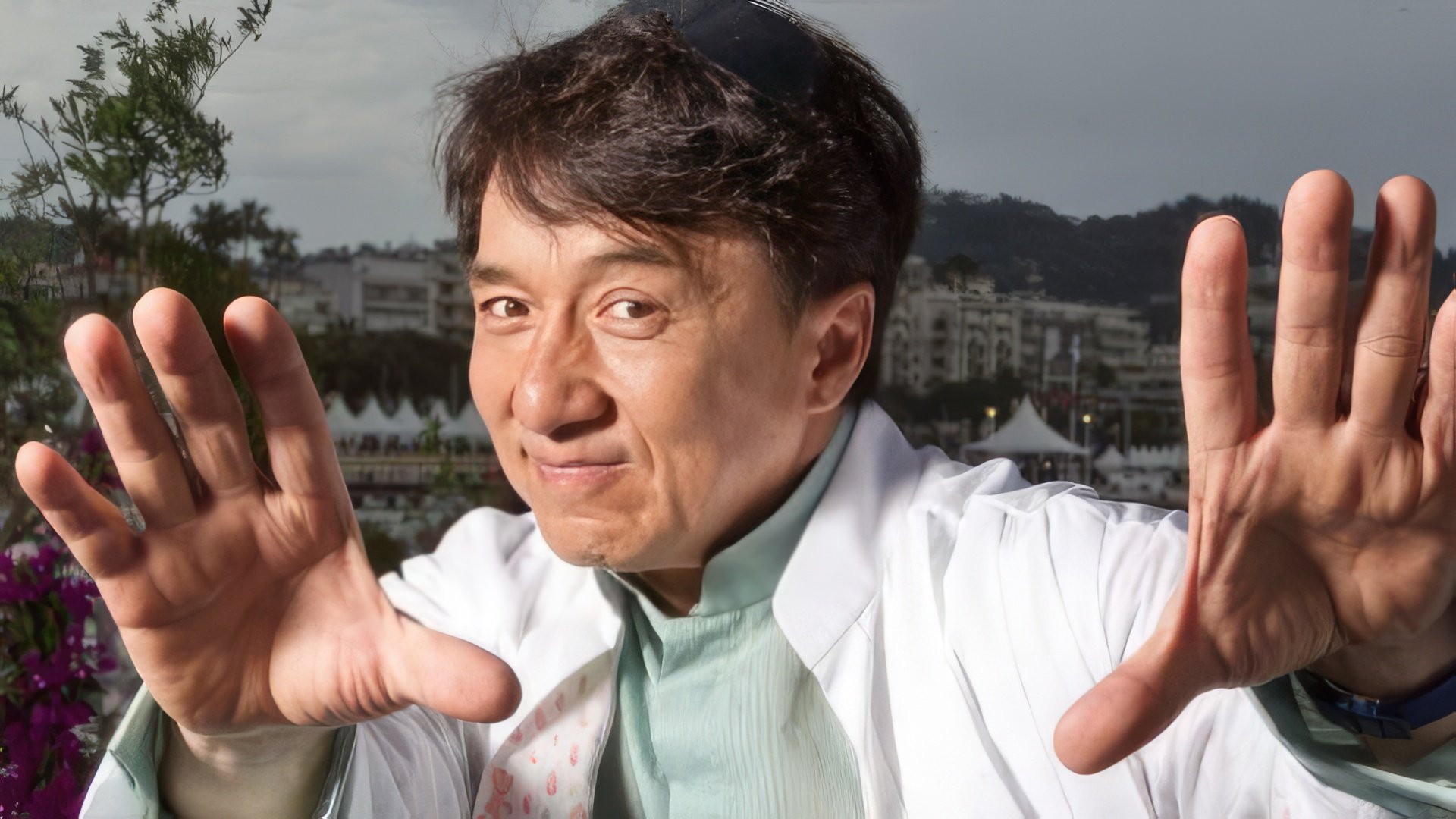 He is famous for starring in such films as "Drunken Master", "Dragon Lord", "Once a cop", "Rumble in the Bronx", "Rush Hour", "Armor of God", "Rob-B-Hood" and many others. He has already appeared in more than 100 films.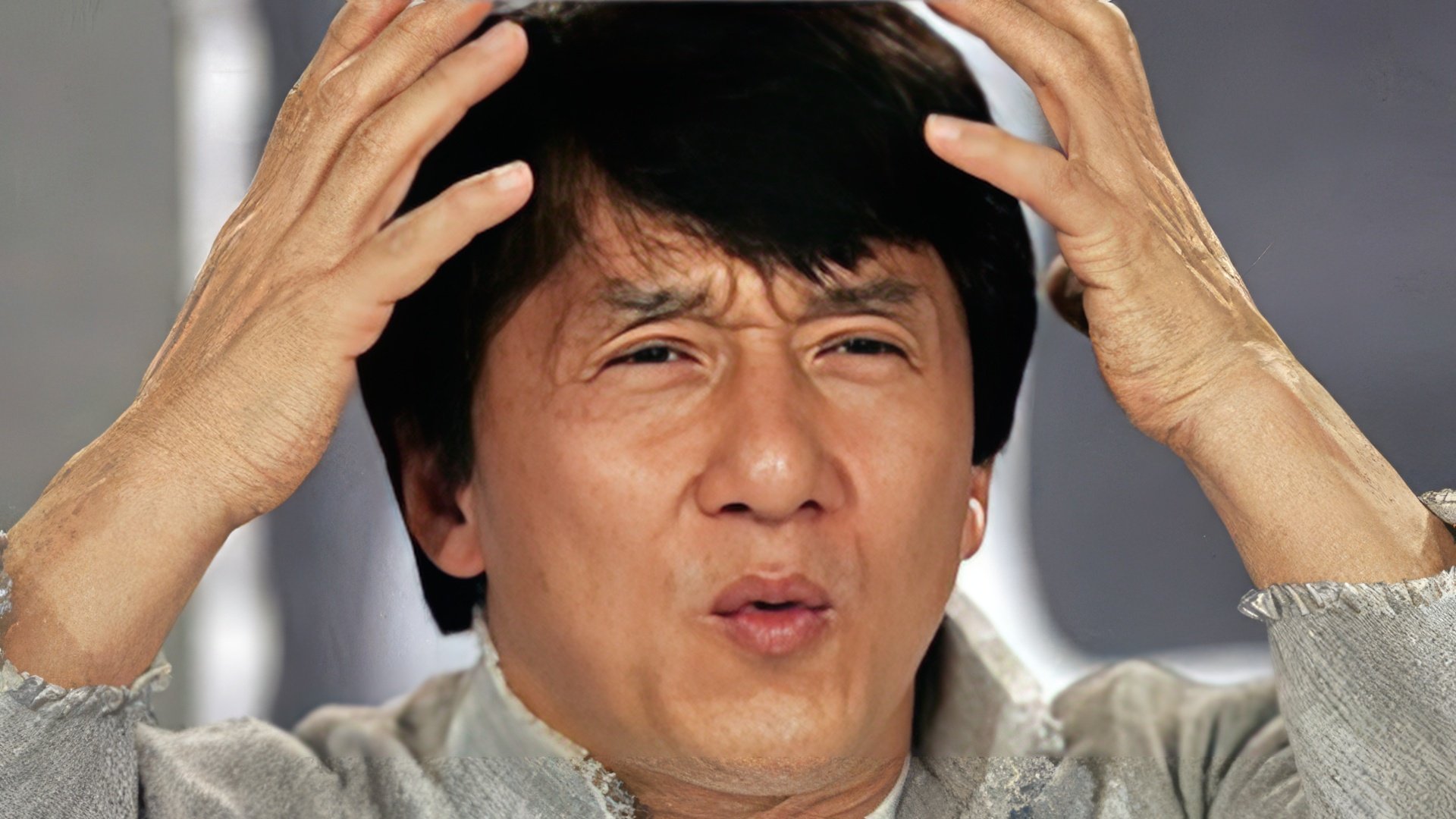 In addition to his numerous merits, Jackie Chan is a UNICEF goodwill ambassador, the Member of the Order of the British Empire, a winner of the Honorary Oscar for the great contribution to the cinematic art. His net worth is about $520 million.
Family and childhood
Jackie Chan was born in Hong Kong on April 7, 1954. His parents Charles Chan (1914-2008) and Lee-Lee Chan were political refugees from China. They fled the country and went to Hong Kong. Charles was the "Kuomintang of China" party activist. During the civil war, he was a secret agent of this conservative party, but after communists' victory, it was actually revealed that he had been a spy. After that, he was accused of being the public enemy and was outlawed. Also, there is some evidence that the mother of a future actor was a drug dealer and sold opium.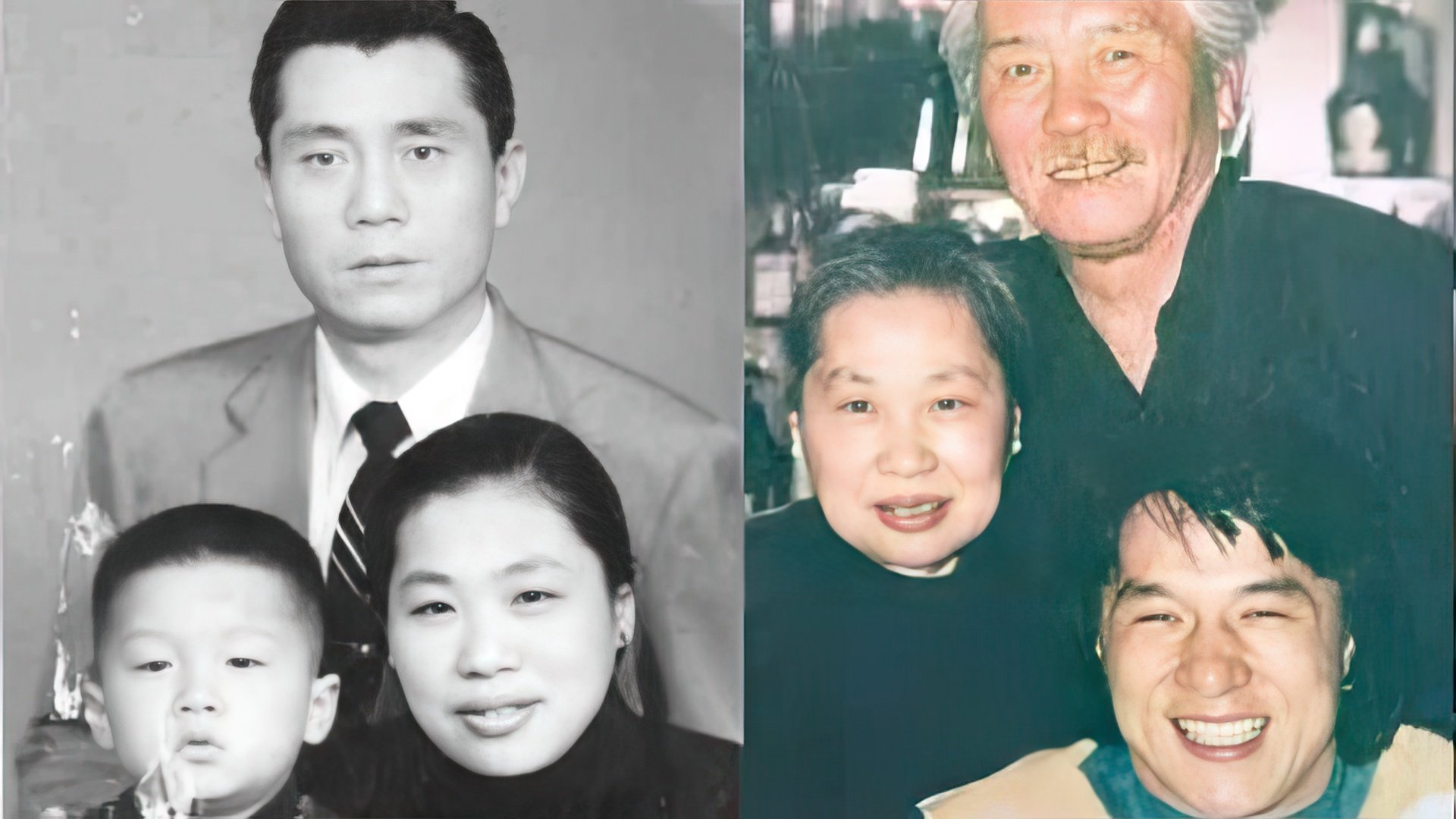 In Hong Kong, the family started off with a clean slate always being on the breadline. Even the money for the doctor, who Lee-Lee needed to give birth, was borrowed from friends. Soon parents got a job in the French Embassy: Charles worked as a cook and Lee-Lee became a maid.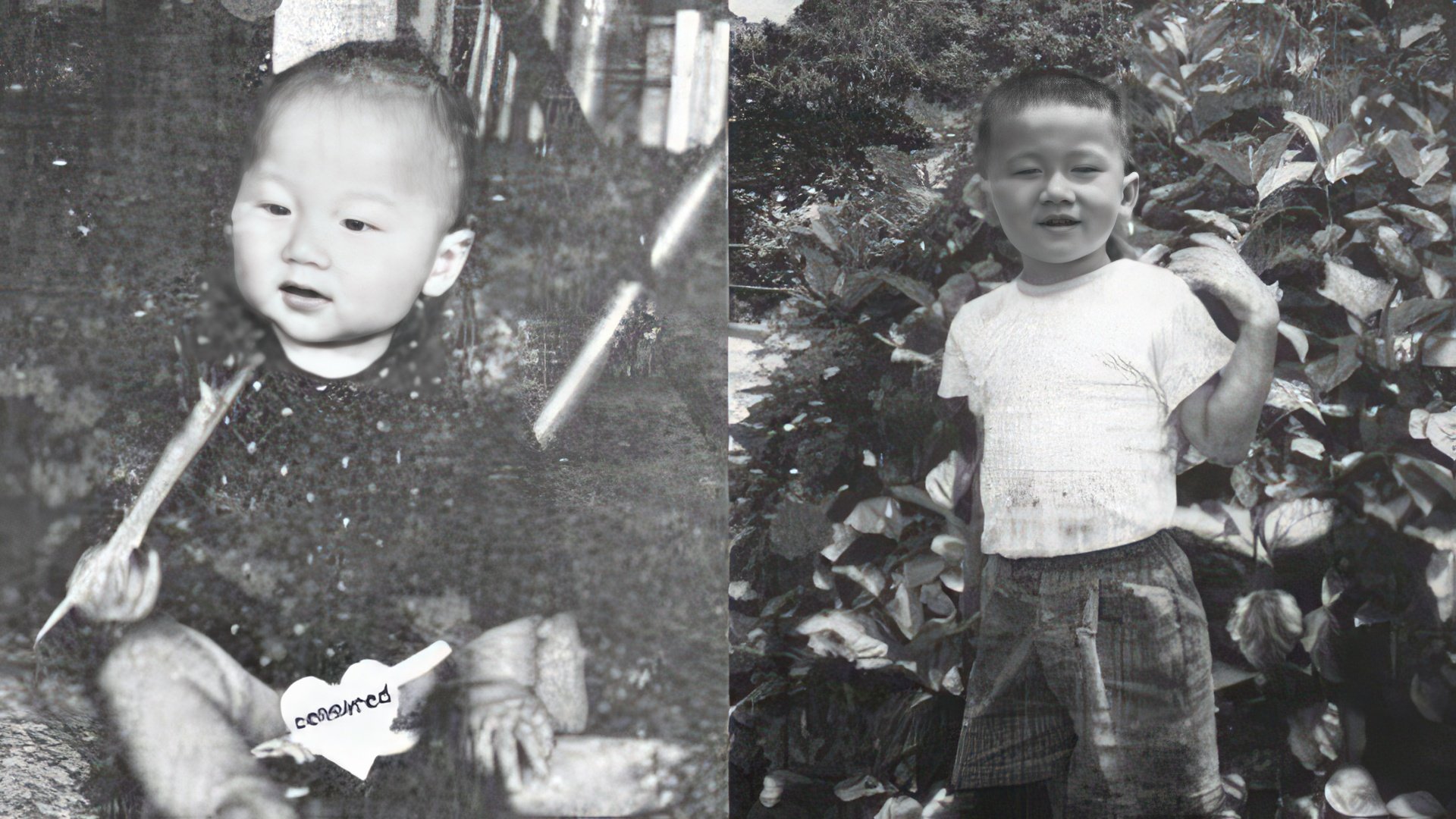 Father began to train kung fu with young Jackie from boy's early childhood. He believed that martial arts would teach any child how to be patient, strong, and courageous. Mother tenderly called him Pao-Pao (Cannonball), because he often rushed around the house, knocking everything on his way.

At the age of 5, Jackie started Primary School, but he failed his first year that's why he had been dismissed. In 1960, the boy was only 6, and his parents again faced persecution from the Chinese side and were forced to move one more time. This time they chose Australia as a shelter. Charles got the job of a senior chef at the United States Embassy. He decided that Jackie was better to stay in native Hong Kong and acquire a useful profession. Charles enrolled the boy to the China Drama Academy, where Chan had spent the next 10 years.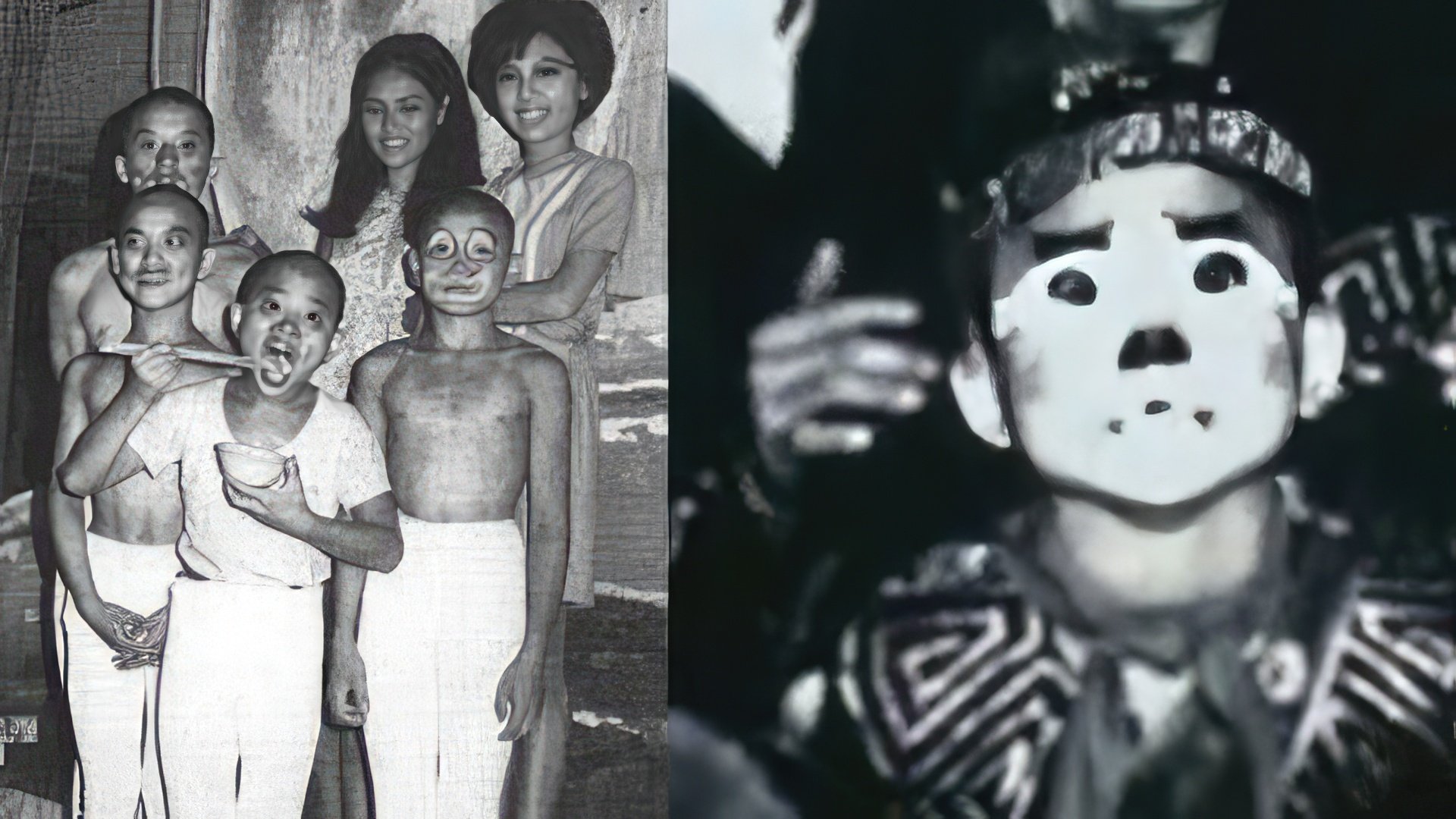 The School held classes of martial arts, acrobatics, vocals, and acting skills. Boys were prepared for future careers in Traditional Chinese Opera. The school had a strict discipline, even practiced corporal punishments. Chan did not like his school, but there was no other way – his parents were very far away, he hardly ever seen them. That's why the boy studied hard and even was a member of the "Seven Little Fortunes", giving performances in Hong Kong theatres and abroad. Later he became close friends with fellow group members Sammo Hung and Yuen Biao. They created a musical band known as "Three Brothers" or "Three Dragons". During studies, being just a teen, he managed to appear in few episodes of such films as "Fist of Fury" and especially "Enter the Dragon" starring Bruce Lee.

At the age of 17, the young man successfully graduated from the China Drama Academy, but by this time Traditional Chinese Opera had lost its popularity, and the graduates were left with nothing. The situation was complicated by the fact that general subjects were not taught at this school at all. So Chan didn't know even how to read and write properly. So, he faced two options: rough low paid labor or the cinema stuntman career.
Early career
According to Zoomboola.com, the first time Jackie Chan played the main role was in 1971. It was a film "The Cub Tiger from Kwangtung", where he performed under the pseudonym: Chan Yuen Lung. The movie had been released only in 1973, but Jackie didn't receive any role proposals neither before the shootings nor after.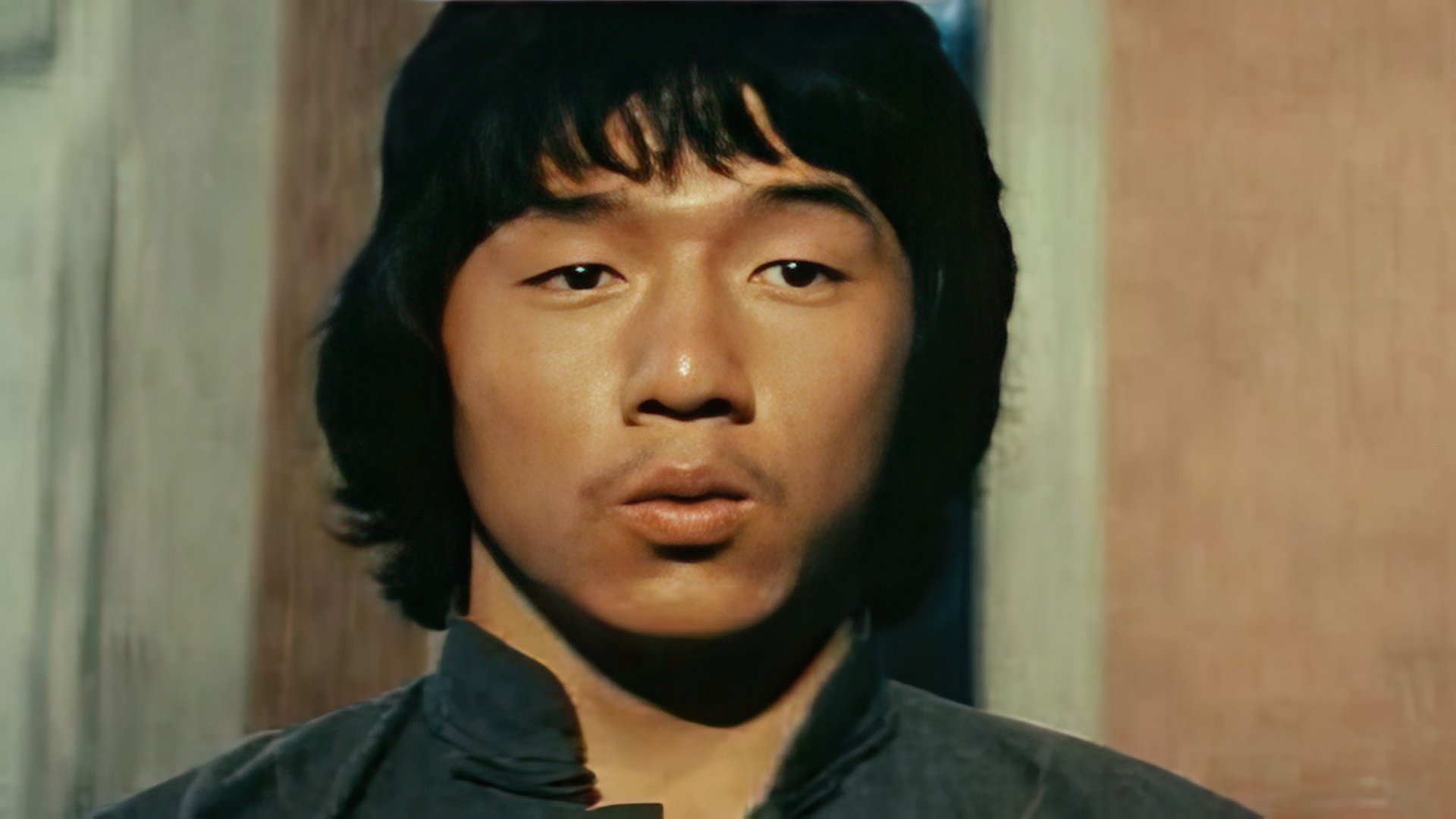 There was no stuntman job, so young men agreed to play the main role in the adult comedy movie "All in the Family" (1975). This is the first and the only time Jackie appeared in erotic scenes. Moreover, this is the only film with Jackie Chan that does not contain any martial arts or stunts. In general, Hong Kong cinematographic industry was stranded a bit during this period. So Jackie failed to find a new job and moved to Australia in early 1976.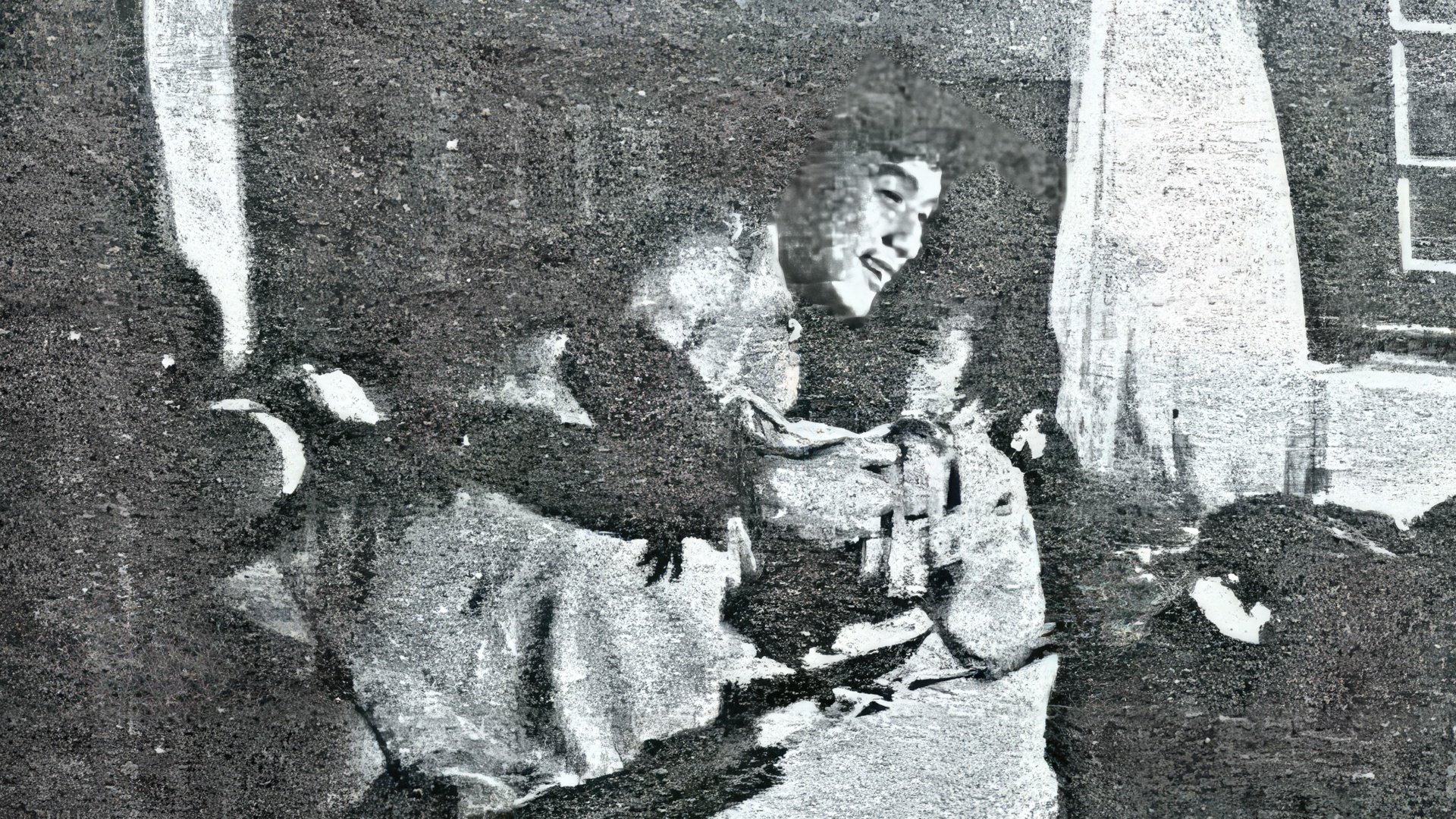 In Australia, the young man finished a condensed course in the Dixon College, while boiling the pot at a construction site. He often worked in a pair with a man named Jack. It was hard for Australians to call him by his Chinese name Gangsheng. So they decided to call him by the name of his older friend – "Little Jack" or "Jackie". That is the way he got his present name.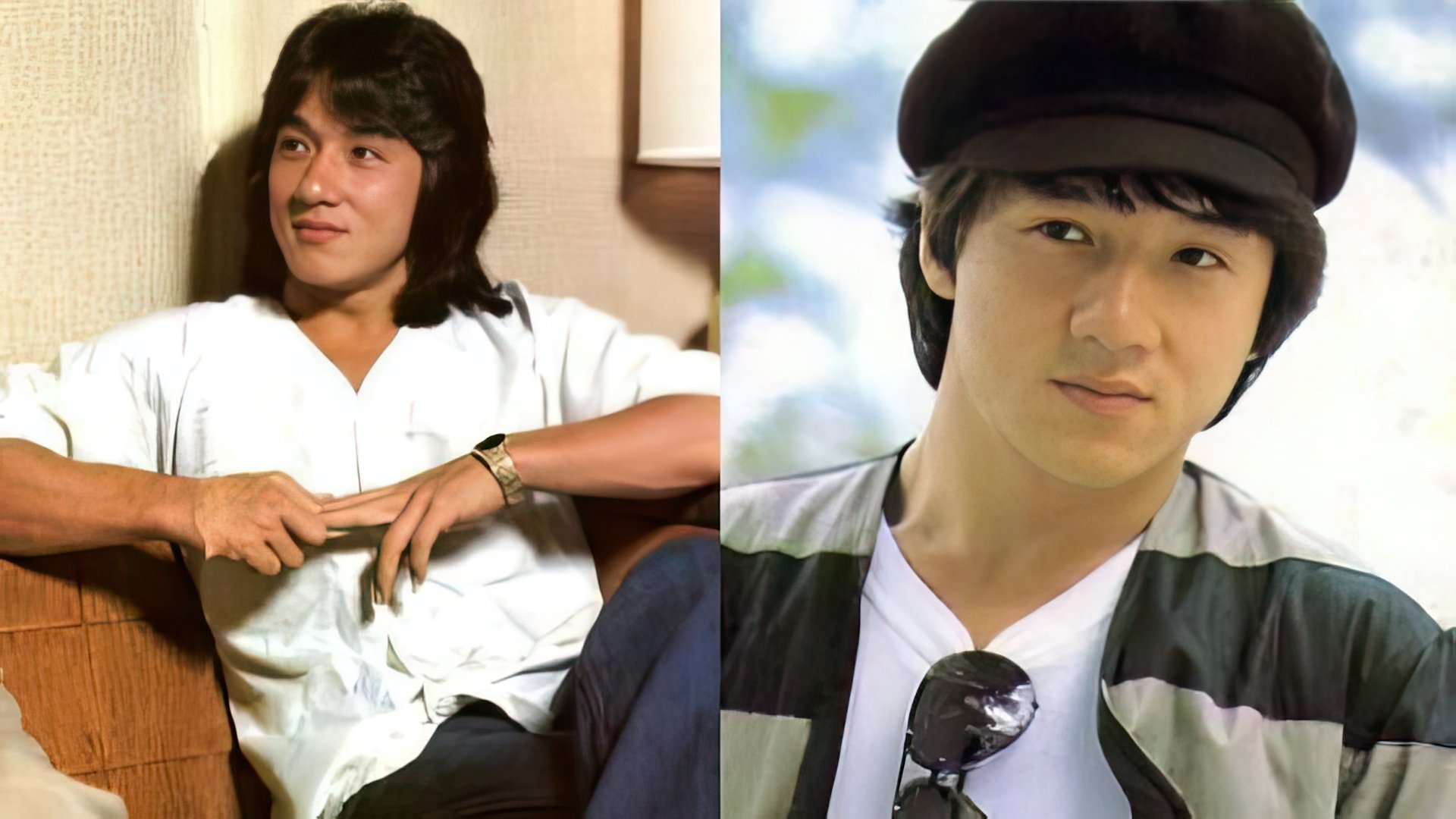 The young man was not much satisfied with Australian life: work at the construction site was too rough and did not give any satisfaction. He could hardly be reckoned on something better. Relief came with a letter from Willy Chan, the coworker of a famous Hong Kong producer Lo Wei. They saw Jackie's stunts in one of the films and decided to invite him for the main role in "New Fist of Fury" (1976). Chan enthusiastically returned to Hong Kong, afterward Willy had become his manager and best friend.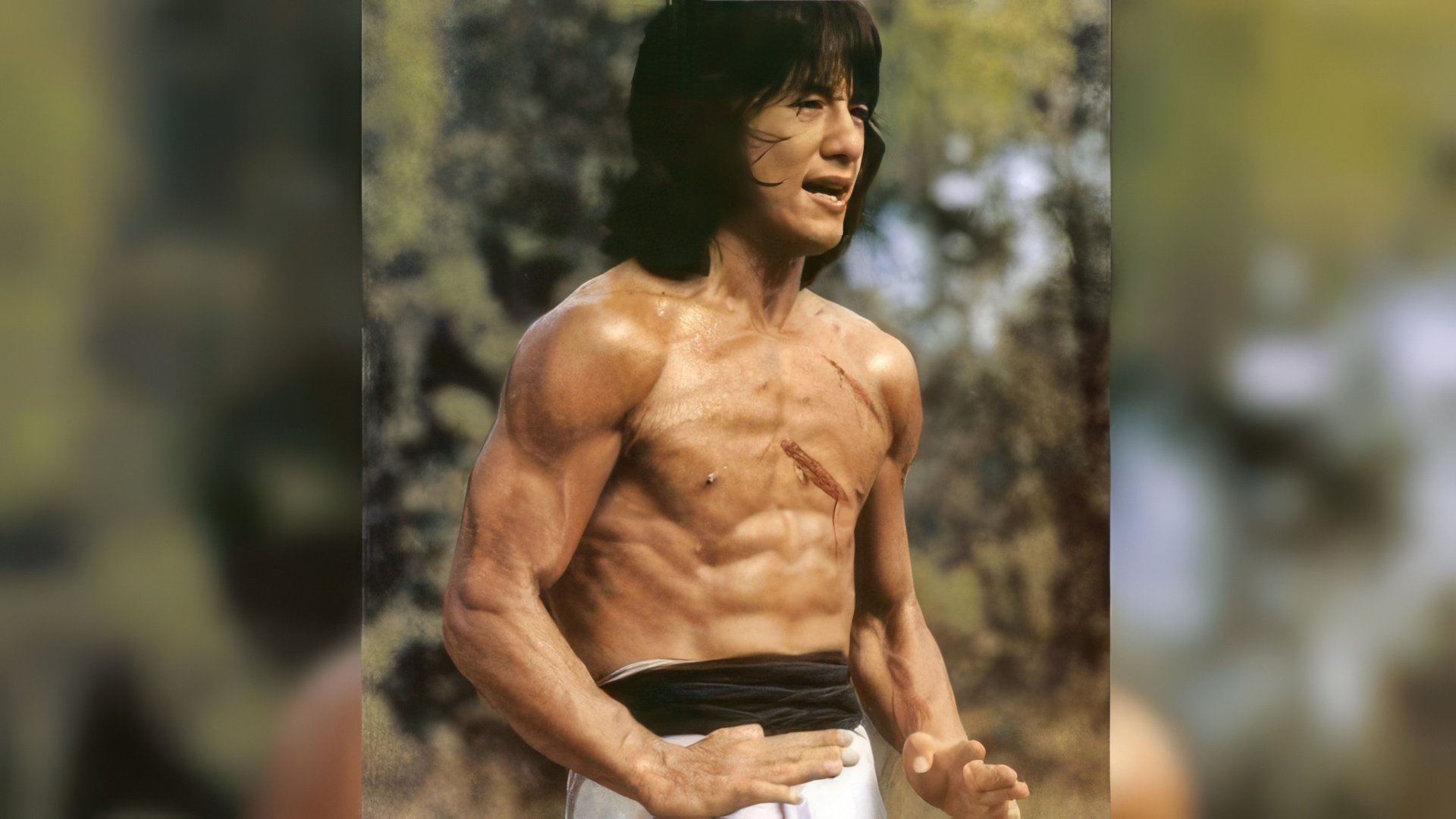 In the "New Fist of Fury", Lo Wei encouraged Jackie and emphasized their similarity with famous Bruce Lee. The movie didn't receive much appreciation. Jacky didn't look seamlessly copying Bruce Lee's close fight style. Nevertheless, Lo Wei made a few similar films starring Jackie Chan where Jackie invented numerous stunts by himself. Step by step young actor created a new genre – a comedy with martial arts demonstration, street-fights, and plenty of dangerous stunts.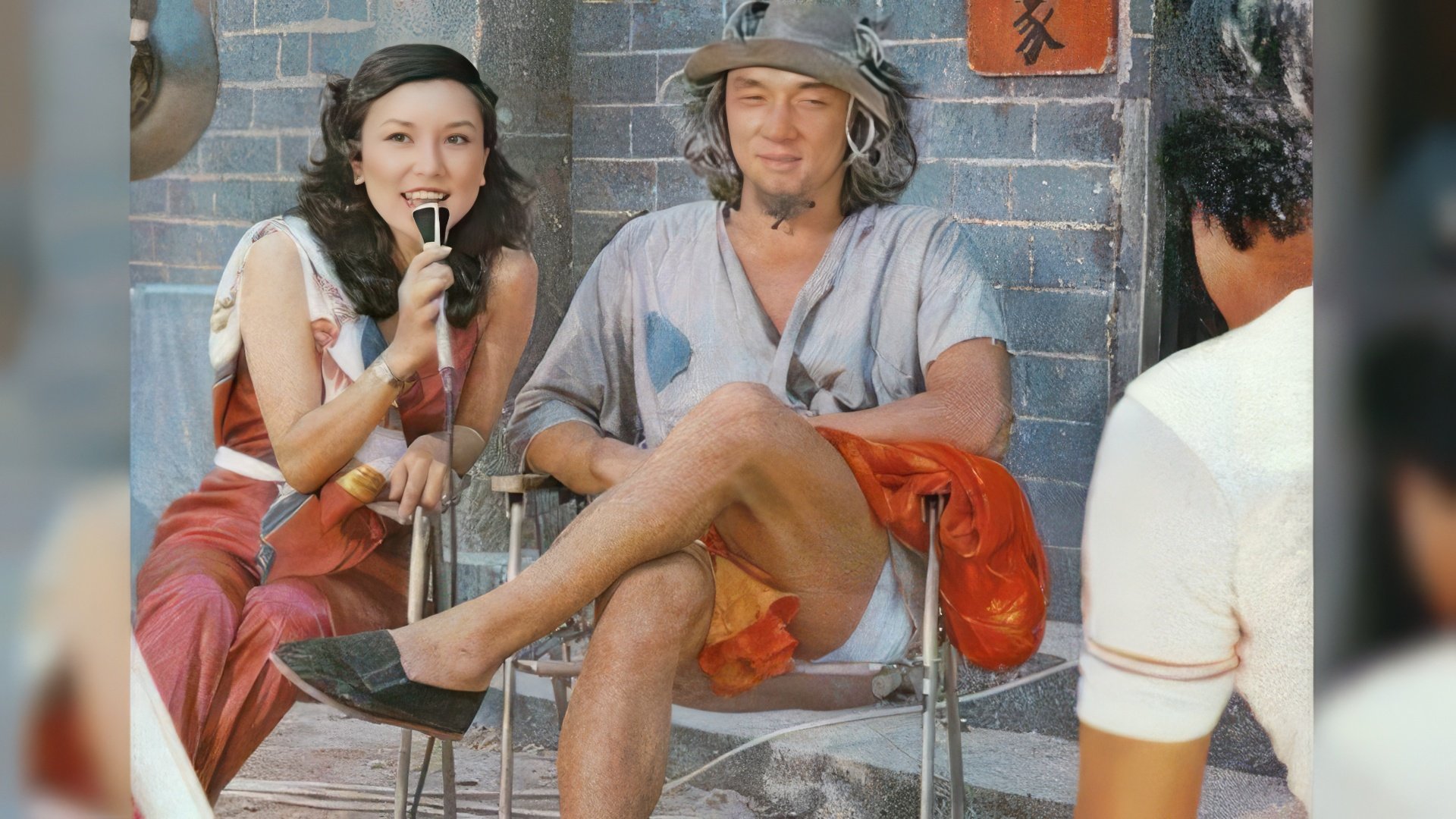 The first success came to Jackie Chan after such films as "Snake in the Eagle's Shadow"' and "Drunken Master" by Yuen Woo-Ping. In "Drunken Master" Jackie played the role of Chinese national hero Wong Fei-hung. He introduced Wong as a naïve and careless youngster.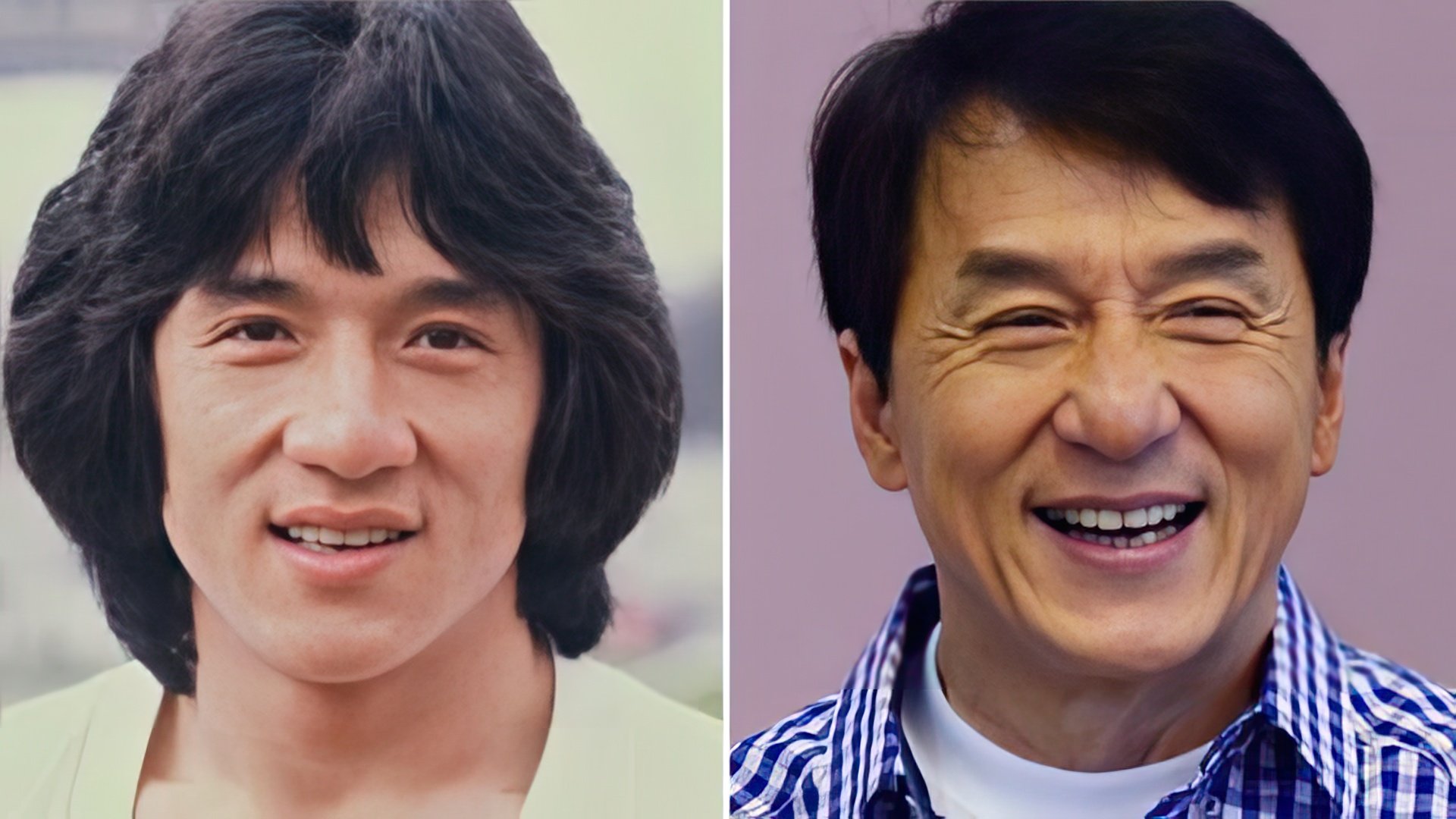 Later, he returned to Lo Wei's studio and started developing the successful "Drunken Master" comedy style. He applied this genre in such films as "Spiritual Kung Fu" (1978) and "Half a Loaf of Kung Fu" (1980) and appeared as a co-director in "The Fearless Hyena" (1979). Nevertheless, after shooting "Fearless Hyena 2" (1983), Jackie and Willy left Lo Wei's studio and joined the larger Golden Harvest Studio.
International success
At the beginning of the 1980s, Jackie Chan already was a successful actor with his own unique style and role, but his success was limited by only the Asian region. Jackie dreamed of conquering the whole world, especially the USA. Multiple times he introduced his projects to the American Cinema market, for example, such movies as "The Big Brawl" (1980), "Armor of God" (1986), "The Protector" (1985). But these movies brought low box-office revenues in the United States.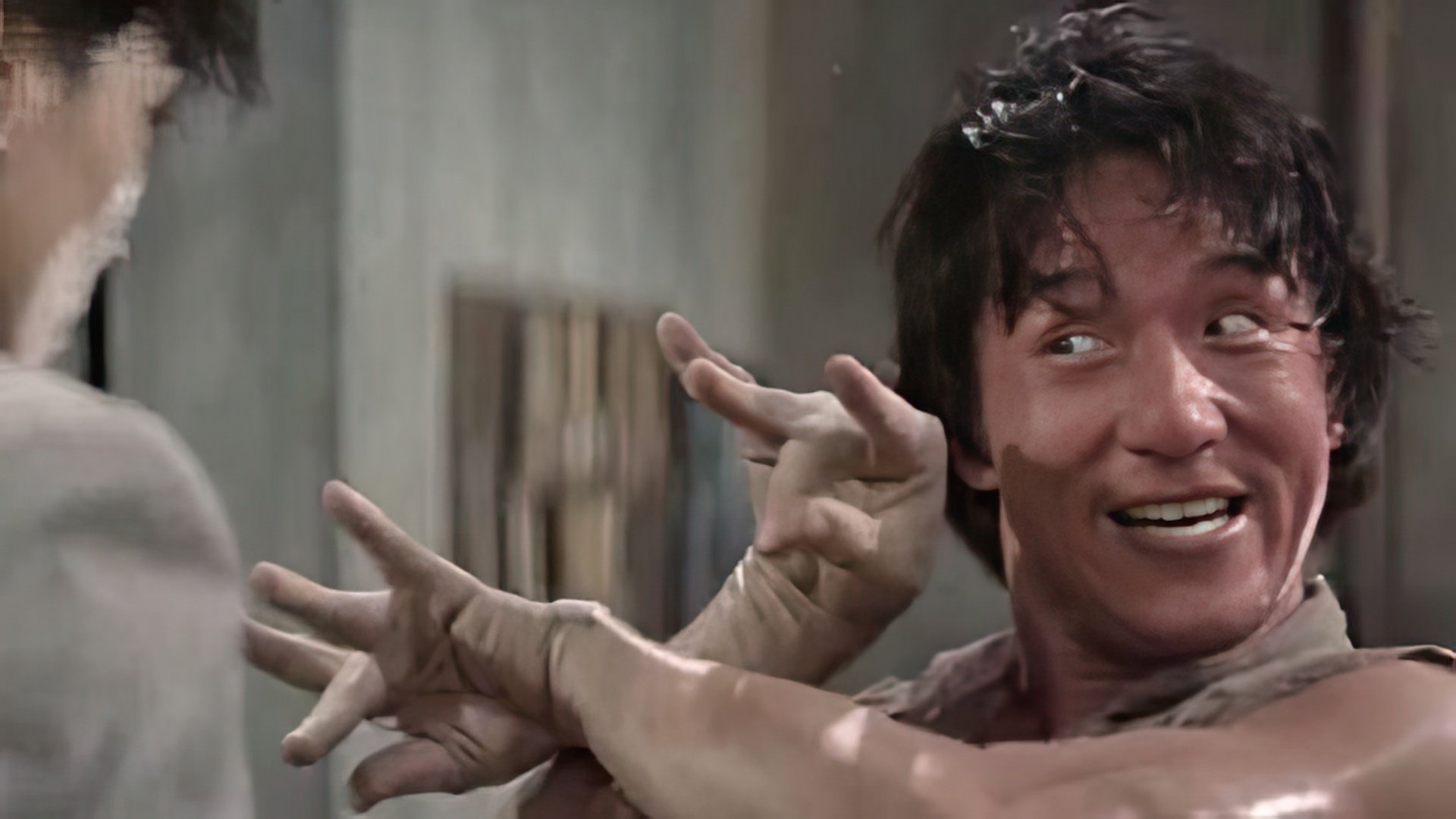 On the set of the "Armor of God" Jackie fell from the tree while performing a difficult stunt. He received skull bone fracture and a serious head injury. The situation raised concerns about his life, but the actor recovered quickly.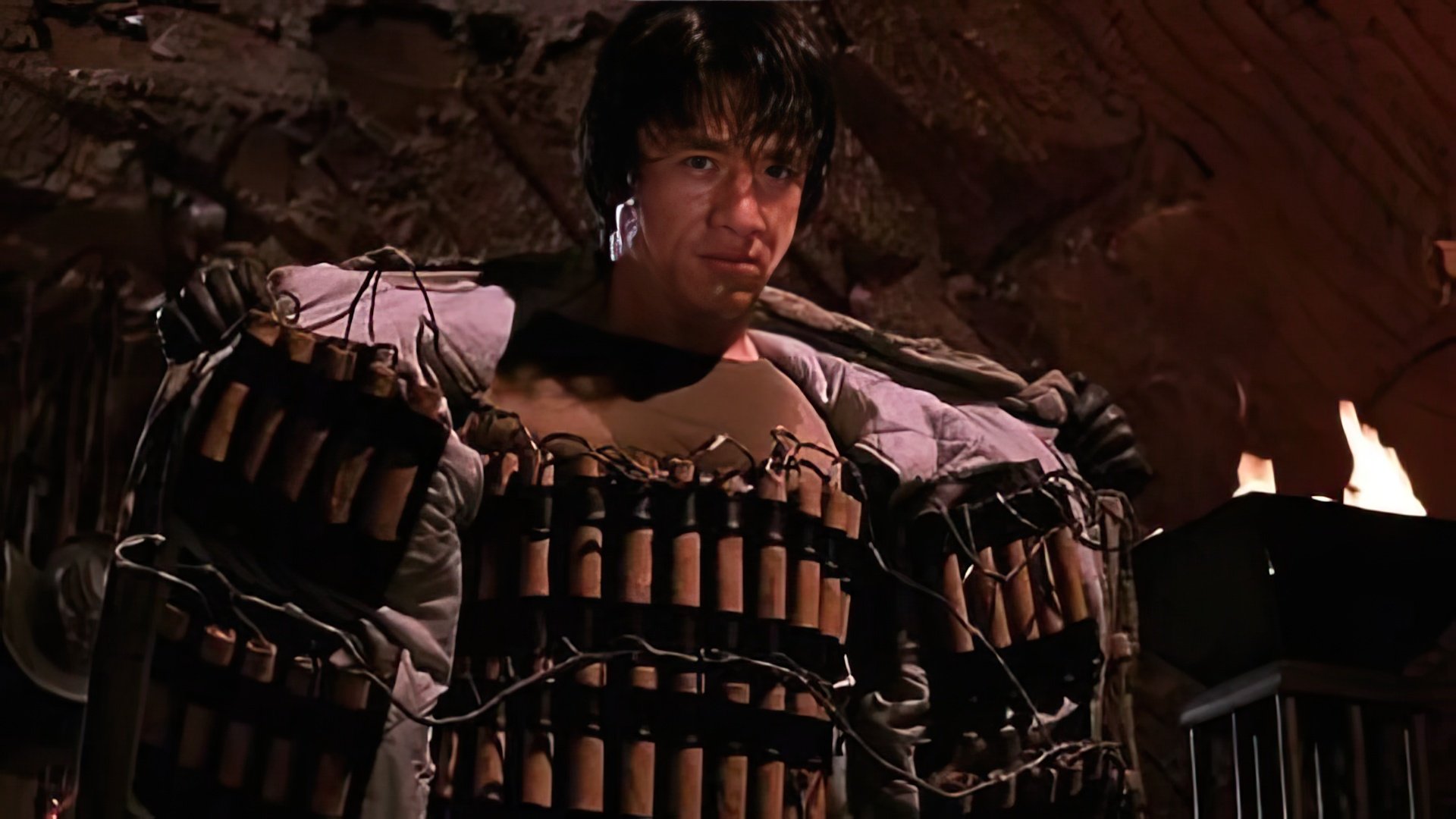 On the stage of "Project A" (1983), Chan officially created "Jackie Chan Stunt Team" in which he was working for the following years (he was awarded the annual prize of World Stunt Academy "Taurus" in 2002). All this time he was in high demand in the Asian Cinema market. Between 1983 and 2007 Chan was annually nominated at Hong Kong Film Festival as the best actor or the best stunt director. He won the prize for 5 times. The real success in the United States came to Jackie only in the middle of the 1990s, after the premiere of the movie "Rumble in the Bronx". American critics reviewed: "He does things like nobody else. He has confident movements full of grace. The battle choreography is staged with humor (without any cruel barbarity). He is just having fun. If we just let to immerse ourselves in this atmosphere, we would be cheered up."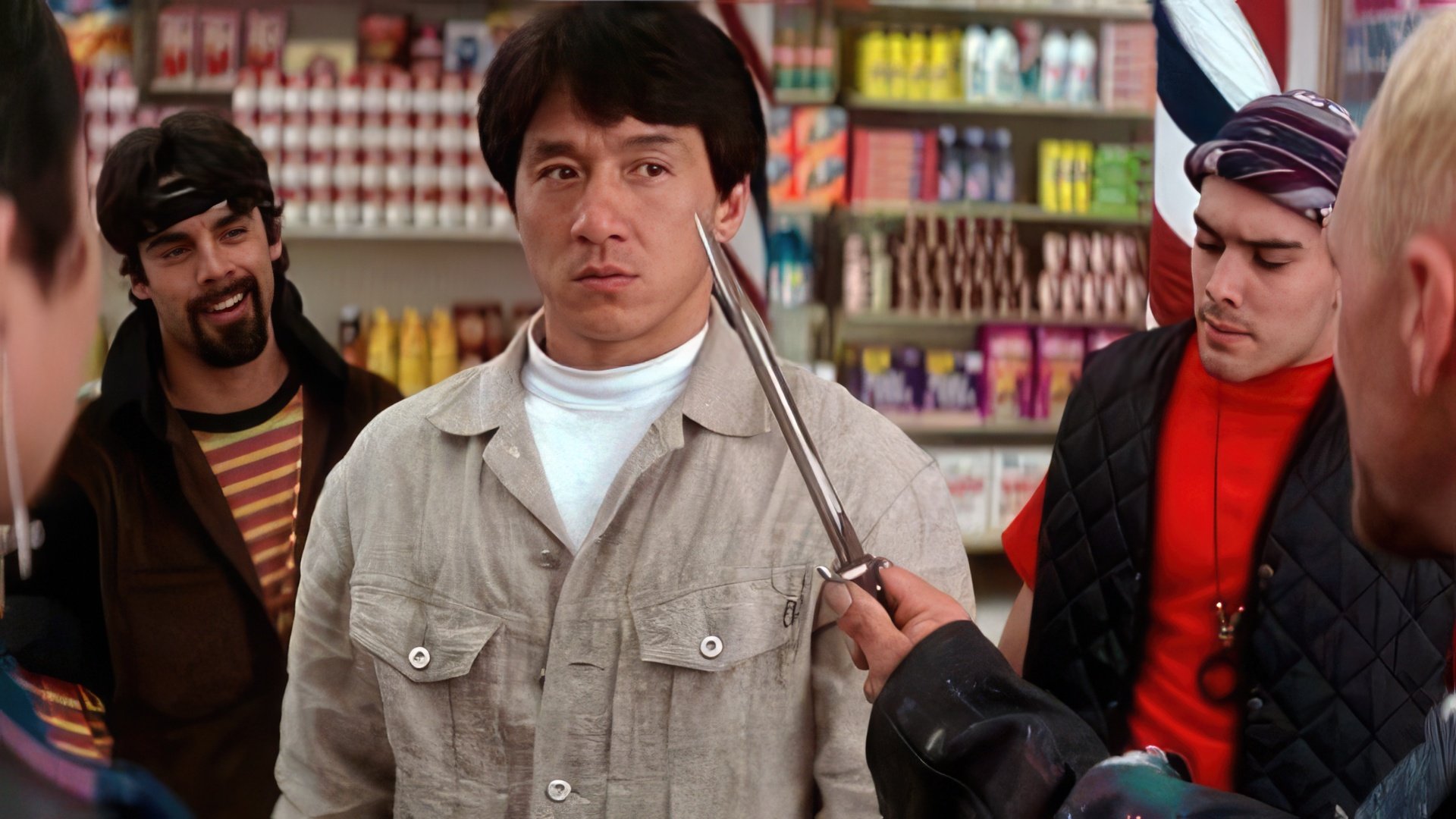 The advertisement emphasized that Chan performs all tricks by himself. One of the posters contained information about all the injuries Jackie received on the set. And Jackie Chan really had a lot of injuries: he exhausted himself too much and even was ready to risk his own life for an impressive shot. The same year the actor won "MTV Movie Awards" for achievements in cinematography. Chan filmed few worldwide appreciated movies in Hong Kong such as "Thunderbolt" (1995), "Police Story 4: First Strike" (1996), "Mr. Nice Guy" (1996).

Finally in 1998 made a decisive move and filmed his first thoroughly American movie "Rush Hour" with Chris Tucker taking part. The movie gained a lot of popularity and became one of the box-office hits. Chan and Tucker's creative team won "MTV Movie Awards" as the best duo. Later there were released two sequels with the same cast – "Rush Hour 2" (2001) and "Rush Hour 3" (2007). Despite being commercially successful the third film was taken rather poorly by critics. They said that the third movie is a copy of the first two films.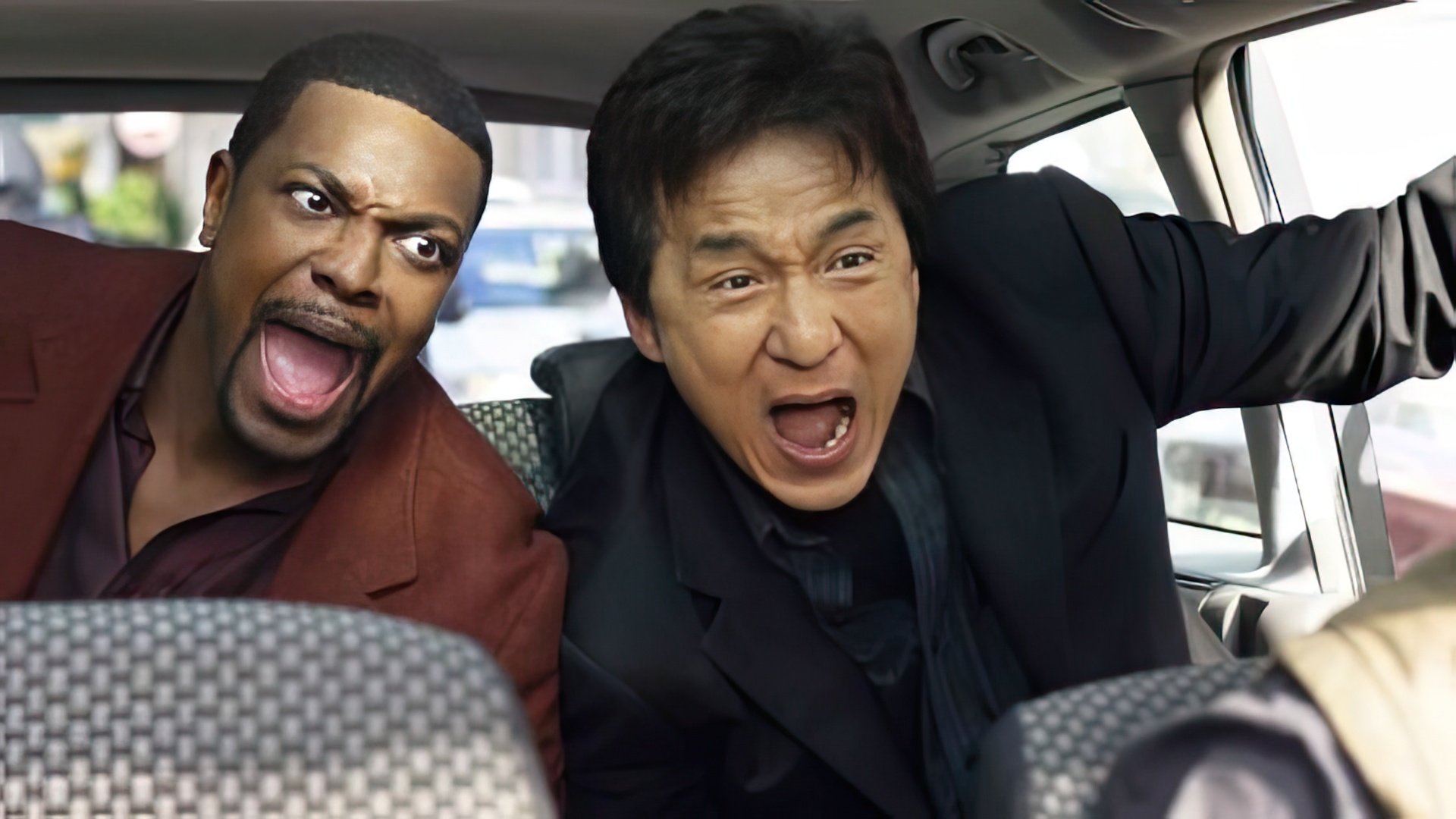 At the turn of the 1990s and 2000s, Jackie Chan started experimenting with his role trying to make a variety to it. The first alternative movie that succeeded was "Gorgeous" (1999). Jacky played a hero with the same excellent kung fu knowledge, but also a hopeless romantic and dreamer. Comedy western "Shanghai Noon" had great success. Jackie's partner on the set was an American comedy actor Owen Wilson. The next 3 years were marked by less successful works. Jackie Chan's style combined with expensive special effects there. "The Tuxedo" (2002) was disgraced for "boring" stories and blurred stunts performance. "The Medallion" (2003) was called an "expensive cheapie". "Around the World in 80 days" was criticized for too many digressions from the original Jules Verne's novel.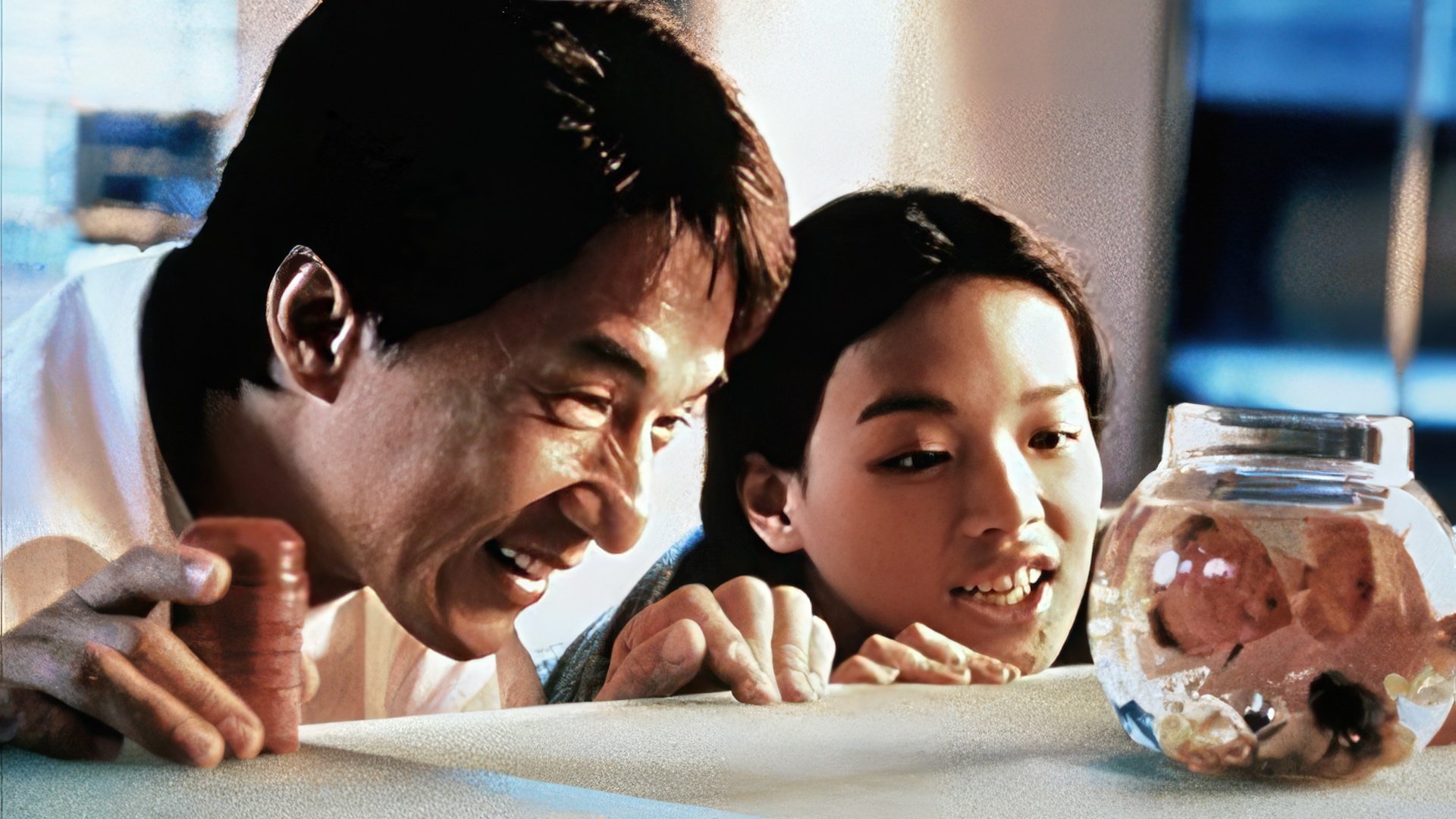 After a series of failures in Hollywood Jackie Chan come back to Hong Kong, where he met a new triumph due to the "New Police Story" (2004) release. This time he successfully combined stunts and fights with a drama of hero-policeman who lost his friends. Shortly after, "Rob-B-Hood" released (2006), where Jackie's famous comic charisma covered the story about the kidnapping.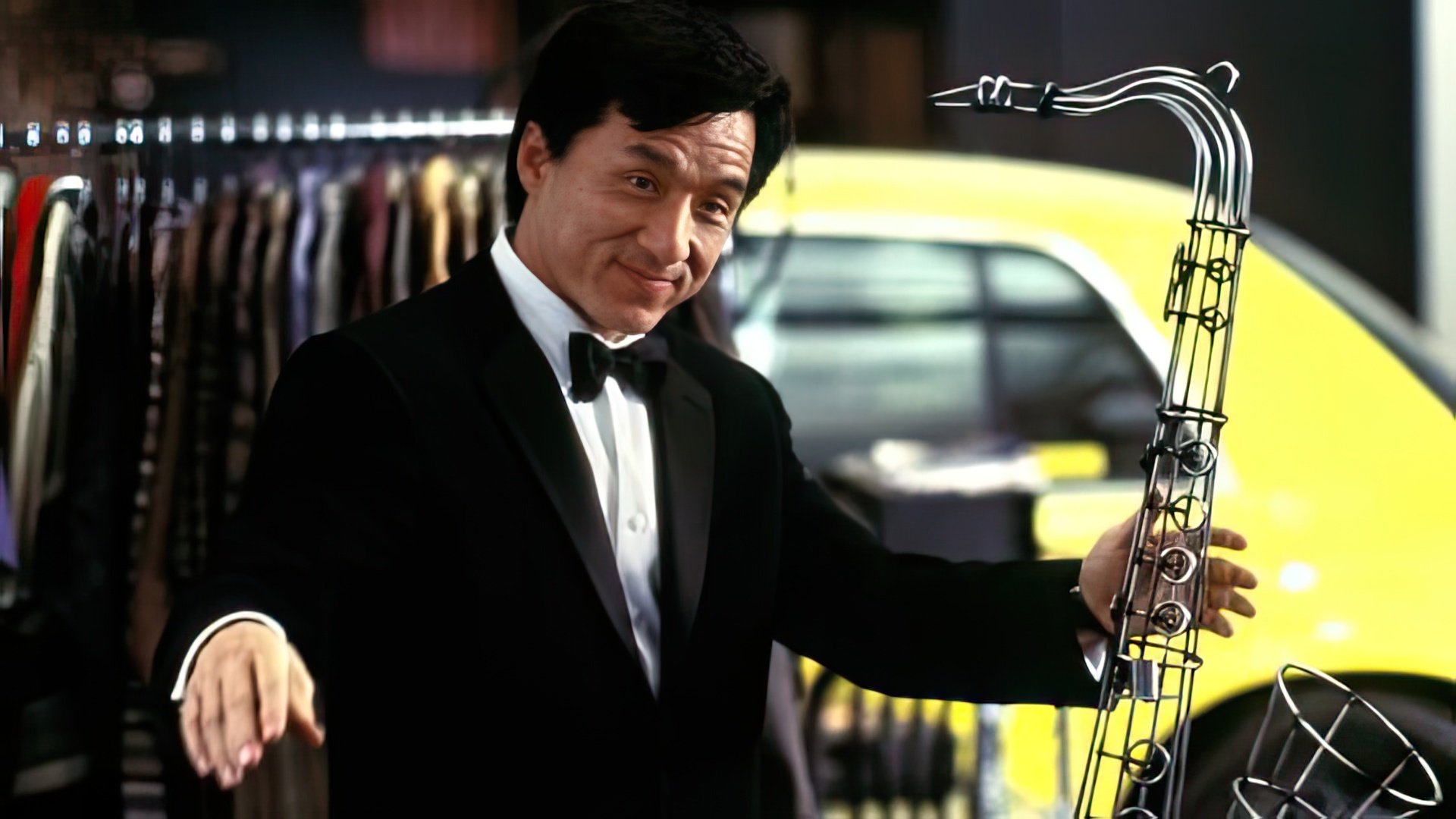 On the set of the Chinese-American film "The Forbidden Kingdom" (2008) Chan became friends with famous Chinese actor and master of martial arts Jet Li. The movie got an ambivalent review from critics: "The fighting scenes are awesome, but there are too many "water" between them".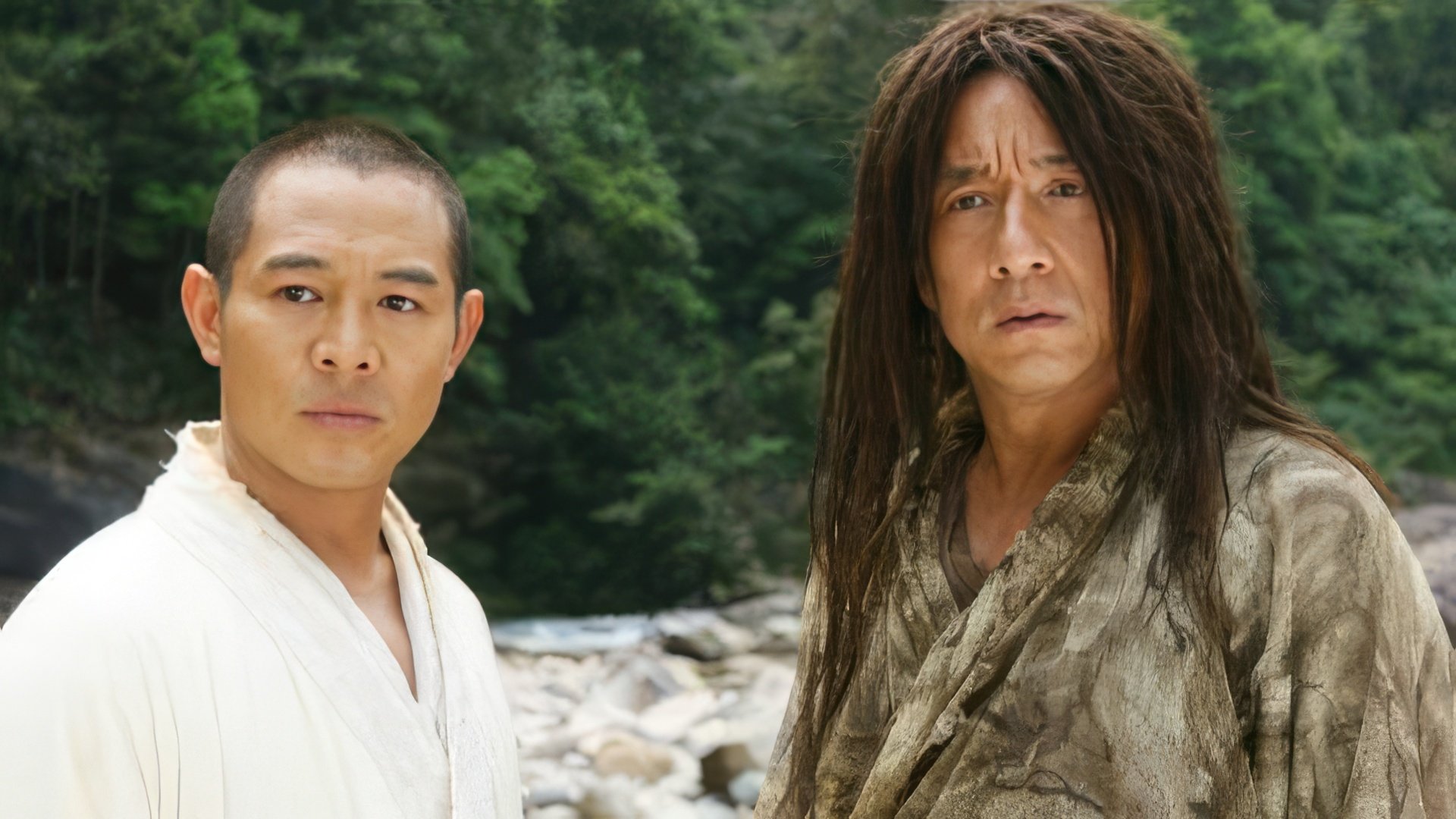 In 2010 Chan starred with Jaden Smith (Will Smith's son) in "The Karate Kid", a remake of 1984 original. This was his first dramatic American film.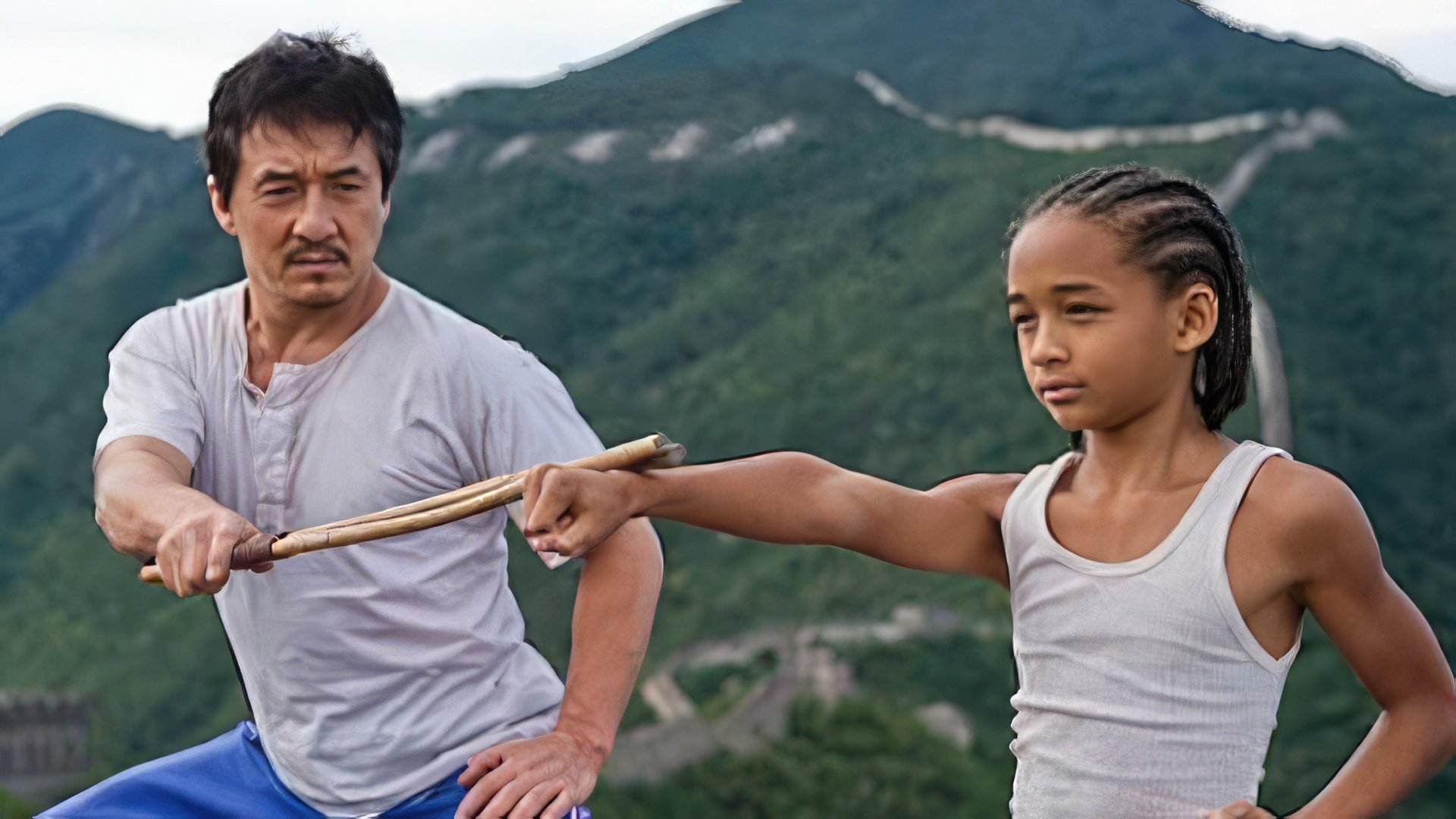 In 2011 his "100th" movie released named "The 1911 revolution". He also was a co-director, executive producer and the lead star of the movie.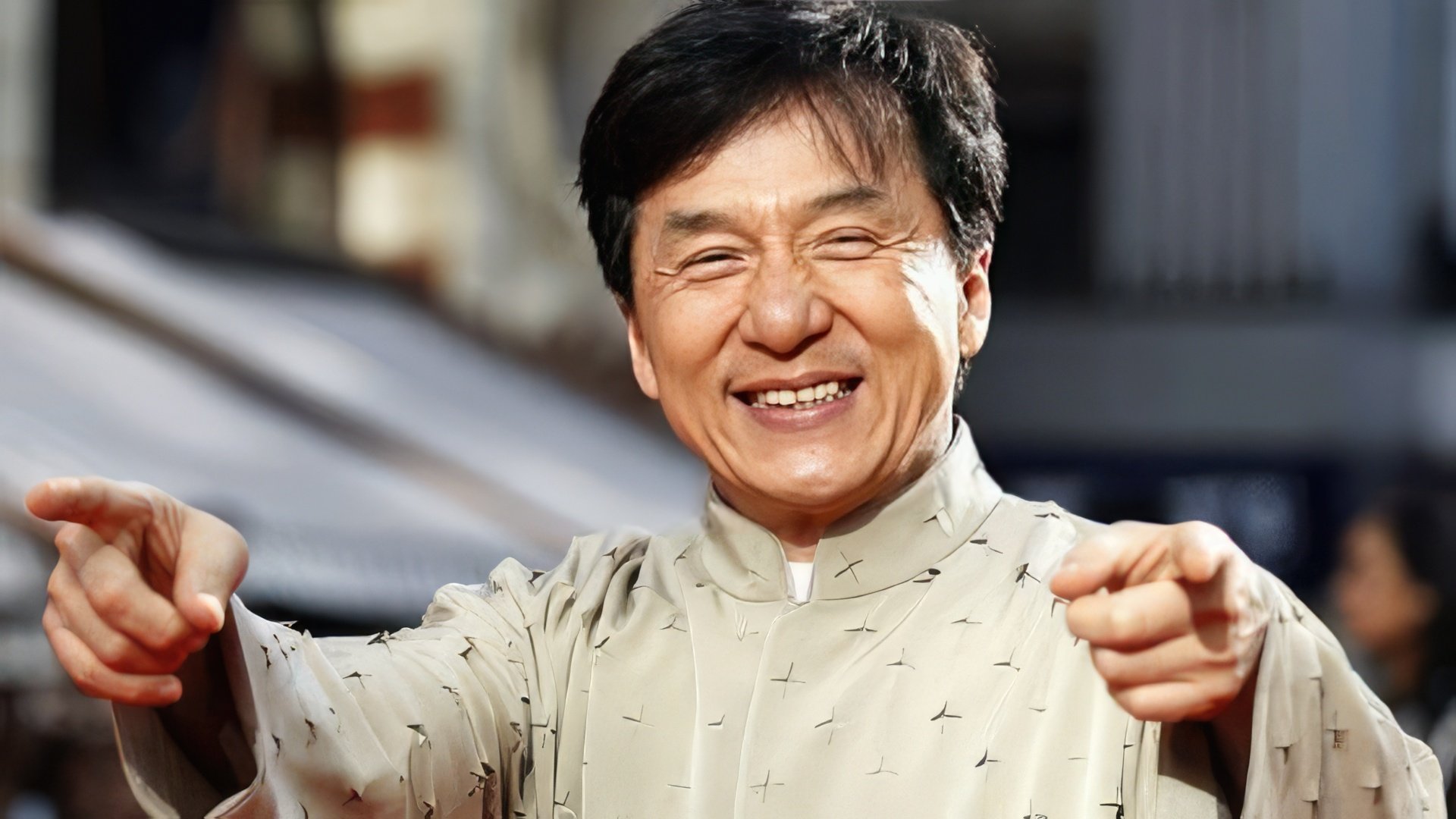 During the 2012 Cannes Film Festival, Jackie Chan announced that he was retiring from action movies, as his age was not suitable for this genre. Later he admitted that he would not be completely retiring from action movies, but he would be performing fewer stunts and would take care of his body more.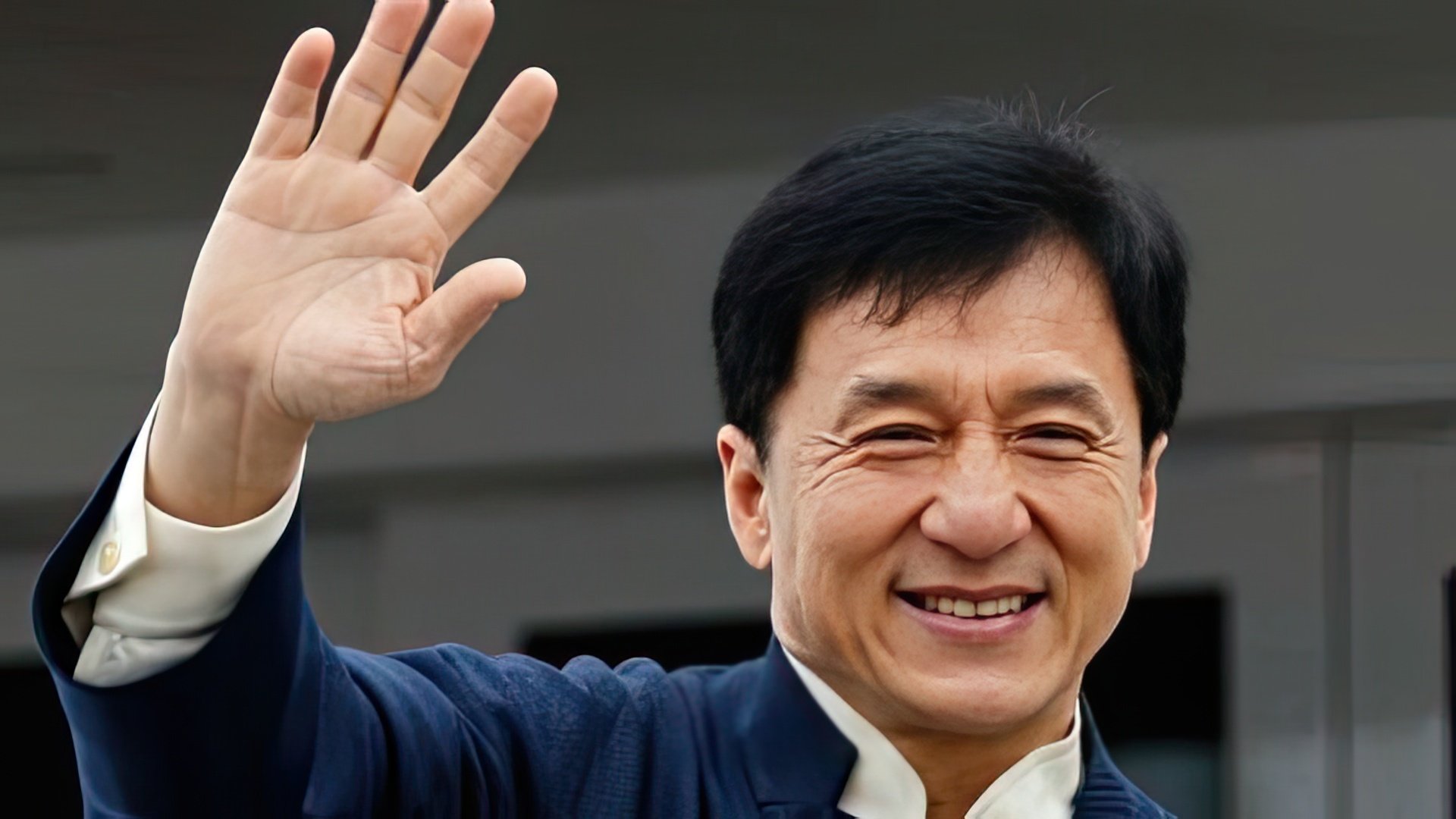 After that, Chan starred in "Police Story 2013" (2013), "Dragon Blade" (2015), "Skiptrace" (2016). In December 2016 a Chinese comic thriller "Railroad Tigers" was released. Jackie starred there with his son Jaycee. November 12, 2016, Jackie Chan won the Honorable Oscar for "Extraordinary achievements in cinematography".
Musical career
From early childhood, Chan studied vocals in Pecking Opera School. He started producing records professionally in the 1980s and became a successful singer in Hong Kong and all over Asia. He has released 20 albums since 1984 and has performed vocals in Cantonese, Mandarin, Taiwanese as well as Japanese and English. He often sings the theme songs of his films, but these songs were usually replaced in Europe and USA releases. In 2007 Chan recorded "We are ready" the official warm-up song to the 2008 Summer Olympics. He performed this song at the 2008 Summer Paralympics opening ceremony. Moreover, he performed "Hard to say goodbye" along with many other Chinese artists at the 2008 Summer Olympics closing ceremony.
Political activities and public work
Jackie Chan promotes a healthy lifestyle: he does not smoke, does not drink alcohol, or even coffee. In addition, he strongly opposes drug usage. Chan supports China President Hu Jintao's declaration that illegal drugs should be eradicated and their users punished severely. In 2014, when his own son Jaycee had been arrested for cannabis use, Jackie confessed that he was "shocked, smashed and shamed".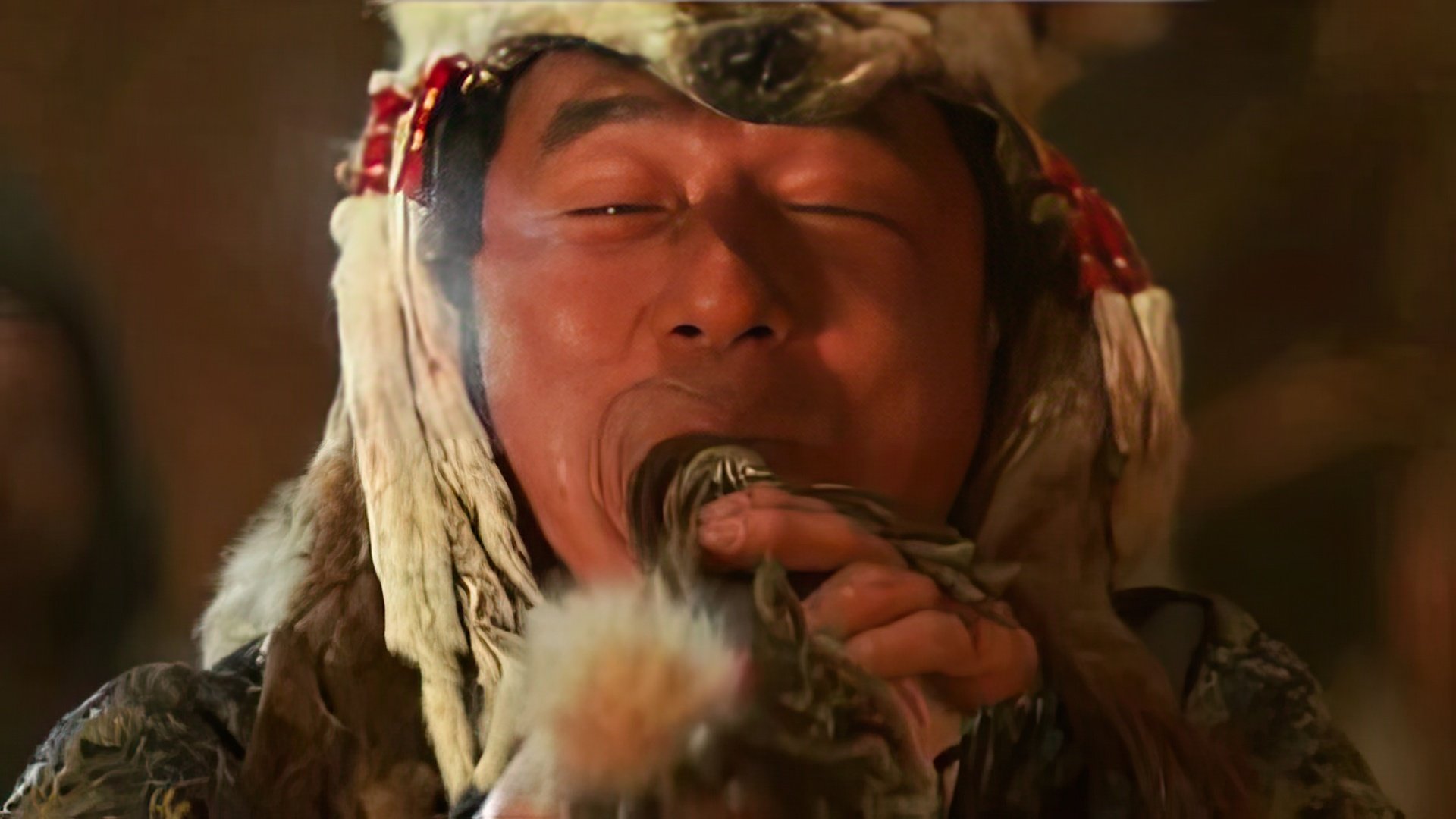 December 2012, Chan caused displeasure when he called Hong Kong "City of protests", suggesting that "the demonstrators" rights should be limited. A bit later, Chan said that the USA was the "most corrupt" country in the world. These words caused a storm of criticism. Journalists accused Chan of lowering the USA to represent China as right and proper, as well as he had personal motives and negative attitudes to the American Cinema market. Despite some controversial questions, the actor has a reputation of the non-indifferent person who actively participates in charity. As early as 1988 he founded "Jackie Chan Charity Foundation", to provide grants to Hong Kong students and to aid people affected by natural disasters or diseases.

The actor organized the "Dragon Heart Charity Foundation" in 2005. Its activity focuses on helping children and elder people in China's distant regions. It's managed to build schools building, purchase school books and school uniforms as well as to provide poor with warm clothes and disabled people with wheelchairs, etc. In 2011 the foundation has expanded and started working in Europe.
In 2004, Chan financially helped people affected by the tsunami in the Indian Ocean. After the 2008 Sichuan earthquake he donated 10 million Yuan. Moreover, he donated to UNICEF and two other children organizations more than 4 million Hong Kong Dollars.
Private life of Jackie Chan
On issues related to personal life, the famous actor is quite a private person. He is Buddhist by religion. December 1, 1982, Jackie Chan married Joan Lin, a Taiwanese actress. Two days later, on December 3, they got a son Chan Joming. Nowadays he is known as Jaycee Chan popular singer and actor.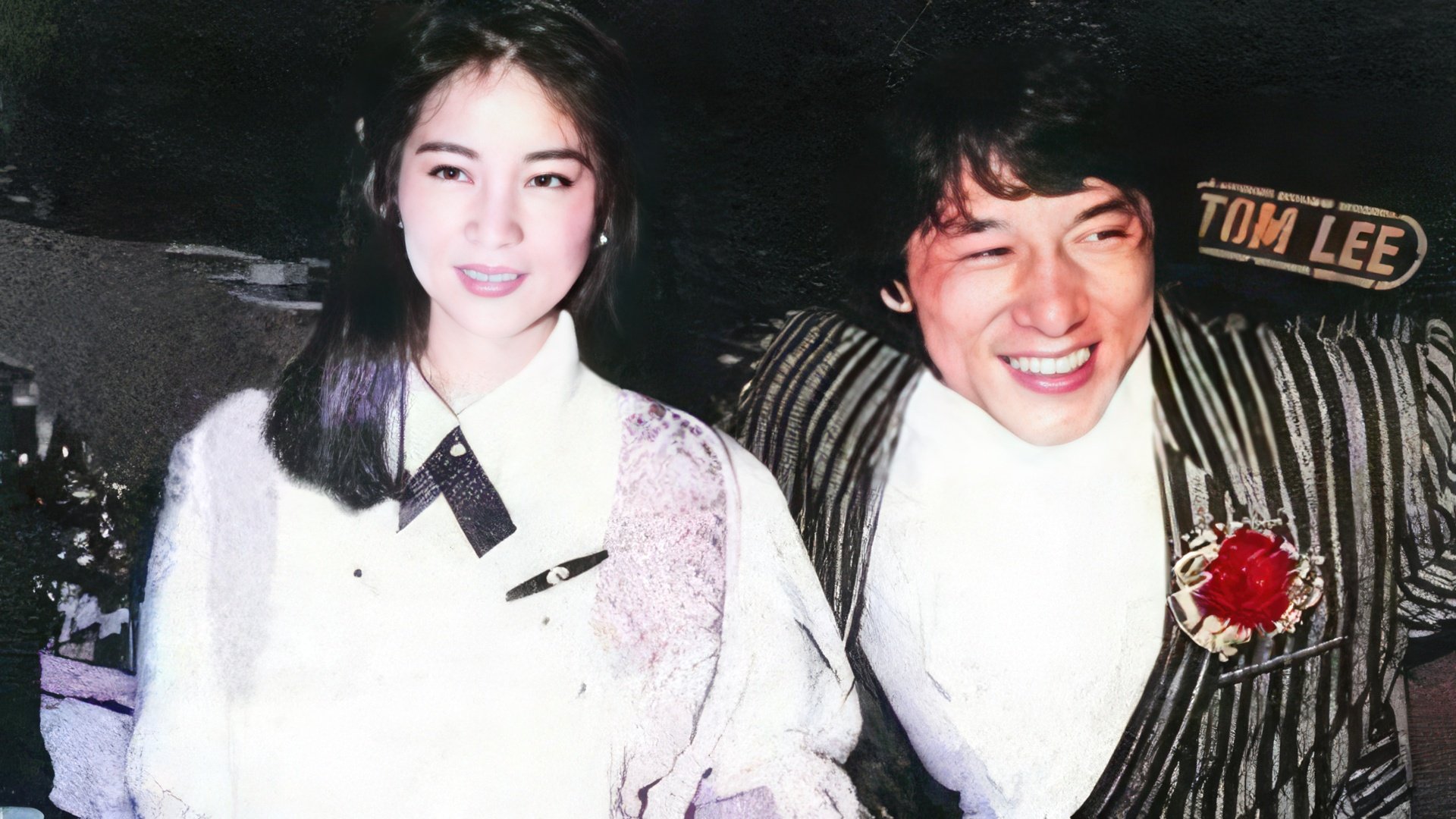 Father and son relationship didn't always develop correctly. In 2011, Jaycee was offended when his father confirmed that half of his fortune would be donated to charity. Jackie said about his son: "If he is capable of something he will earn this money by himself, if not he would waste it".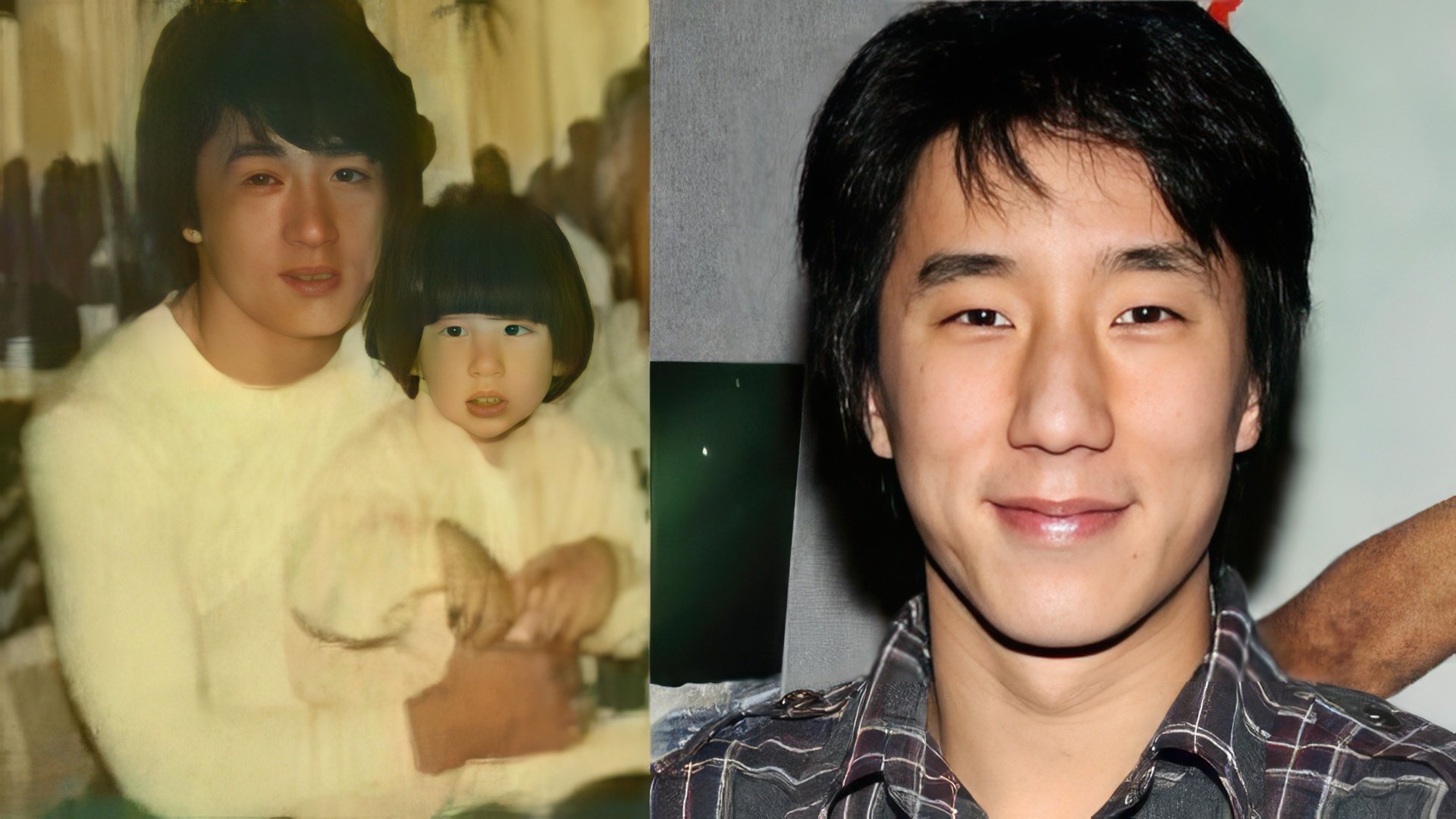 In 2004, Jaycee was arrested for cannabis use. Father did not help him and said that the young man should take responsibility for his actions. Still, six months later Jaycee left the prison and they patched it up with father. Despite a long and close marriage with Joan, Jackie has extramarital daughter Etta Ng Chok Lam (born 1999). Her mother Elaine Ng Yi-Lei actress winner of 1990 Miss Asia Award decided to raise her daughter without father participation. Chan admits "I made a mistake many men have done all over the world".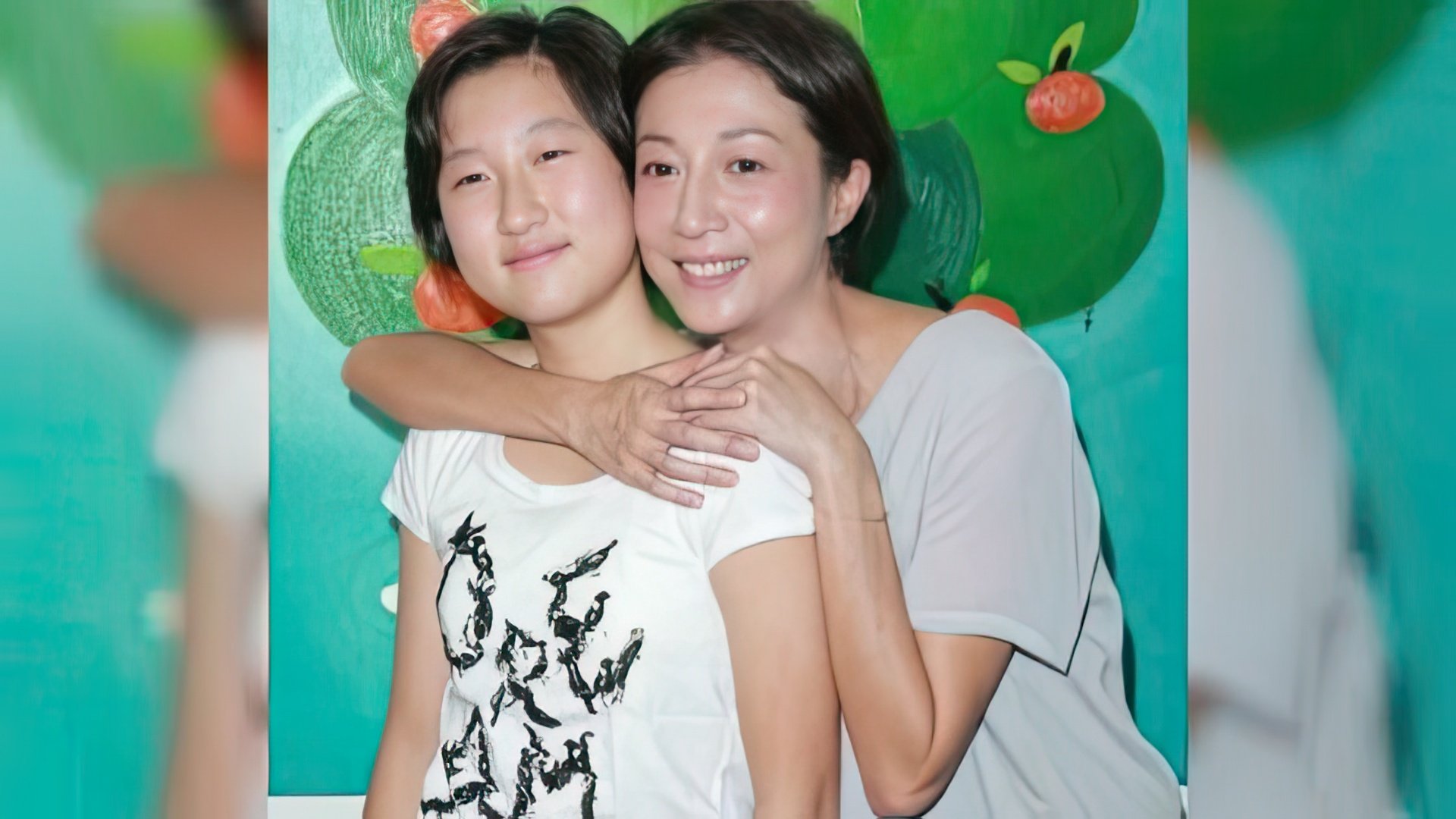 Jackie Chan holds Guinness World Record for "Most stunts by a living actor". Due to frequent body injuries, Chan is blacklisted by all insurance companies. He cannot insure his life and health for a very long time already.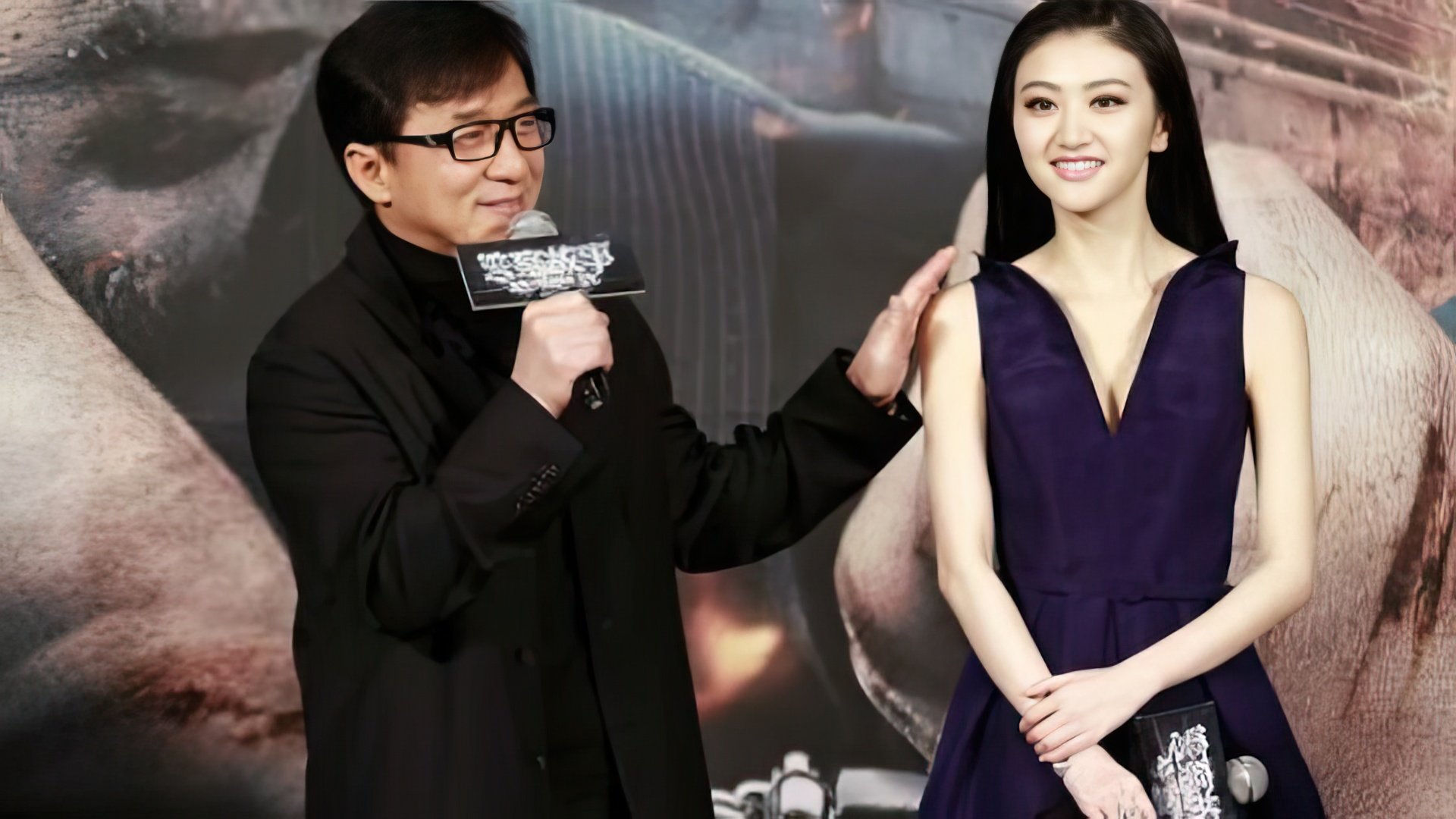 In 2011 several news agencies reported that the 56-year-old actor has died in Los-Angeles hospital, where he was taken after a heart attack. Before the official denial, US president Barack Obama managed to express his condolences. For several hours the whole world was sorrowed by this fact. Fortunately, this information turned out to be a "hoax". The actor himself perceived the situation with humor.
Jackie Chan now
In October 2017, a new British-Chinese movie "The Foreigner" was released, starring Jackie Chan and Pierce Brosnan. He played a serious dramatic role, but not refusing from his favorite tricks.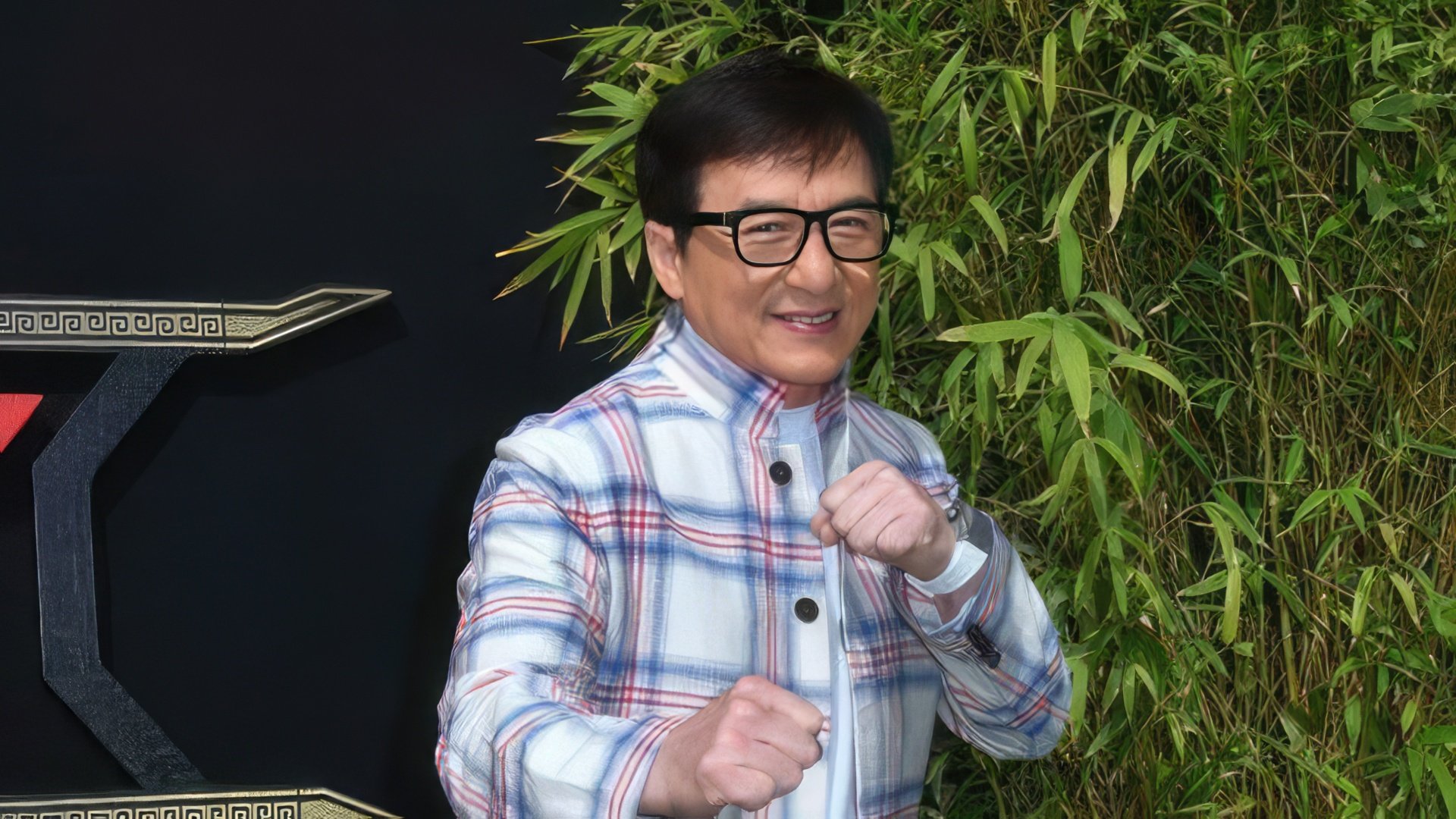 The same month, a new Russian-Chinese film "Viy 2: Journey to China" was premiered. Here Jackie performed a small role, but in general, the film had an international star cast: Jason Fleming, Rutger Hauer, Arnold Schwarzenegger from the "Western" side and Pavel Volya, Anna Churina and Andrey Merzlikin from the Russian side.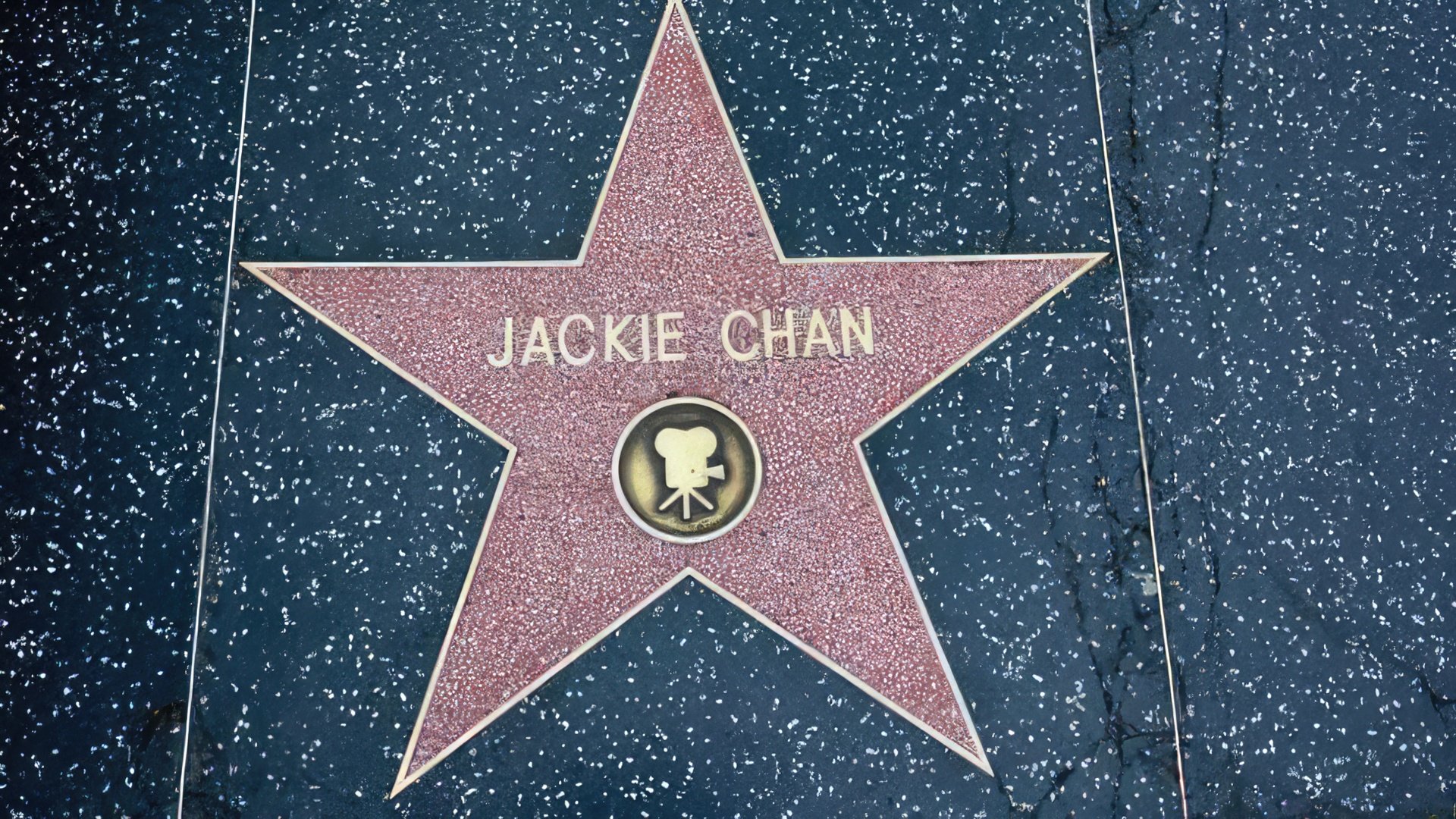 Jackie Chan has stars on the Stars Avenue in Hong Kong, as well as on the famous Stars Avenue in Hollywood and even on the Old Arbat in Moscow. He is an author of few bio books: "Dragon inside" (1997), "I am Jackie Chan: My life in action" (2015), "Never grow up, never get older" (2018). The number of books written about him by other people is uncountable.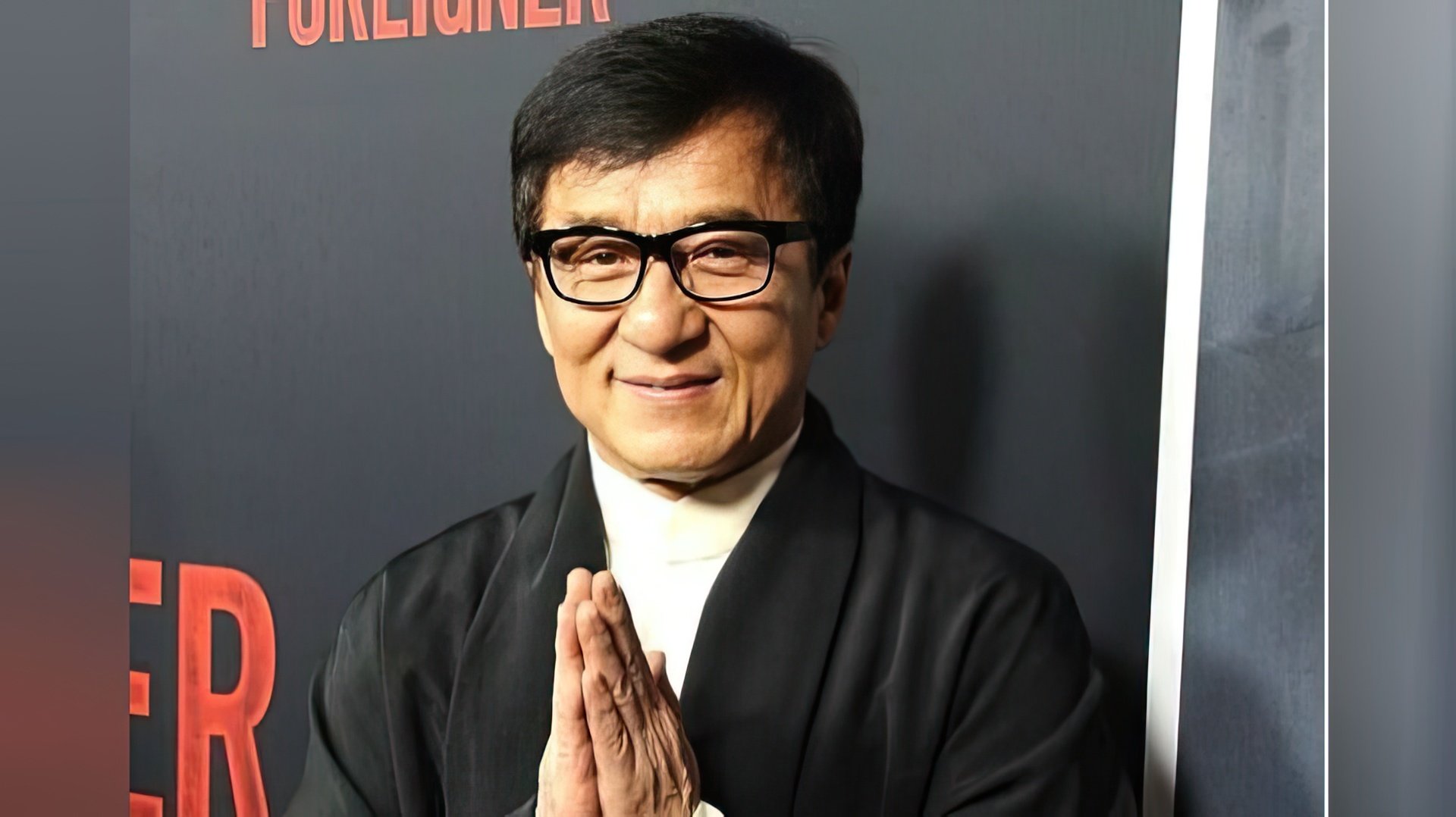 In 2020 he was busy on a set of the 'Beijing: Wan Jiu Zhao Wu' new movie starring Chen Bolin. Also, there are some rumors about the upcoming 4th part of the 'Rush Hour'.
Press Ctrl+Enter If you find a mistake