Biography of Tobey Maguire
Tobey Maguire is an American actor, renowned for his portrayal of Spider-Man in the early 2000s trilogy. The role of Peter Parker, who transforms into a superhero clad in a tight-fitting blue and red costume, earned the actor his second Saturn Award. He received his first award for his brilliant performance as David Wagner in the fantasy film "Pleasantville."

In late 2021, the world premiere of the superhero film "Spider-Man: No Way Home" took place, featuring Maguire in an alternate version of Peter Parker.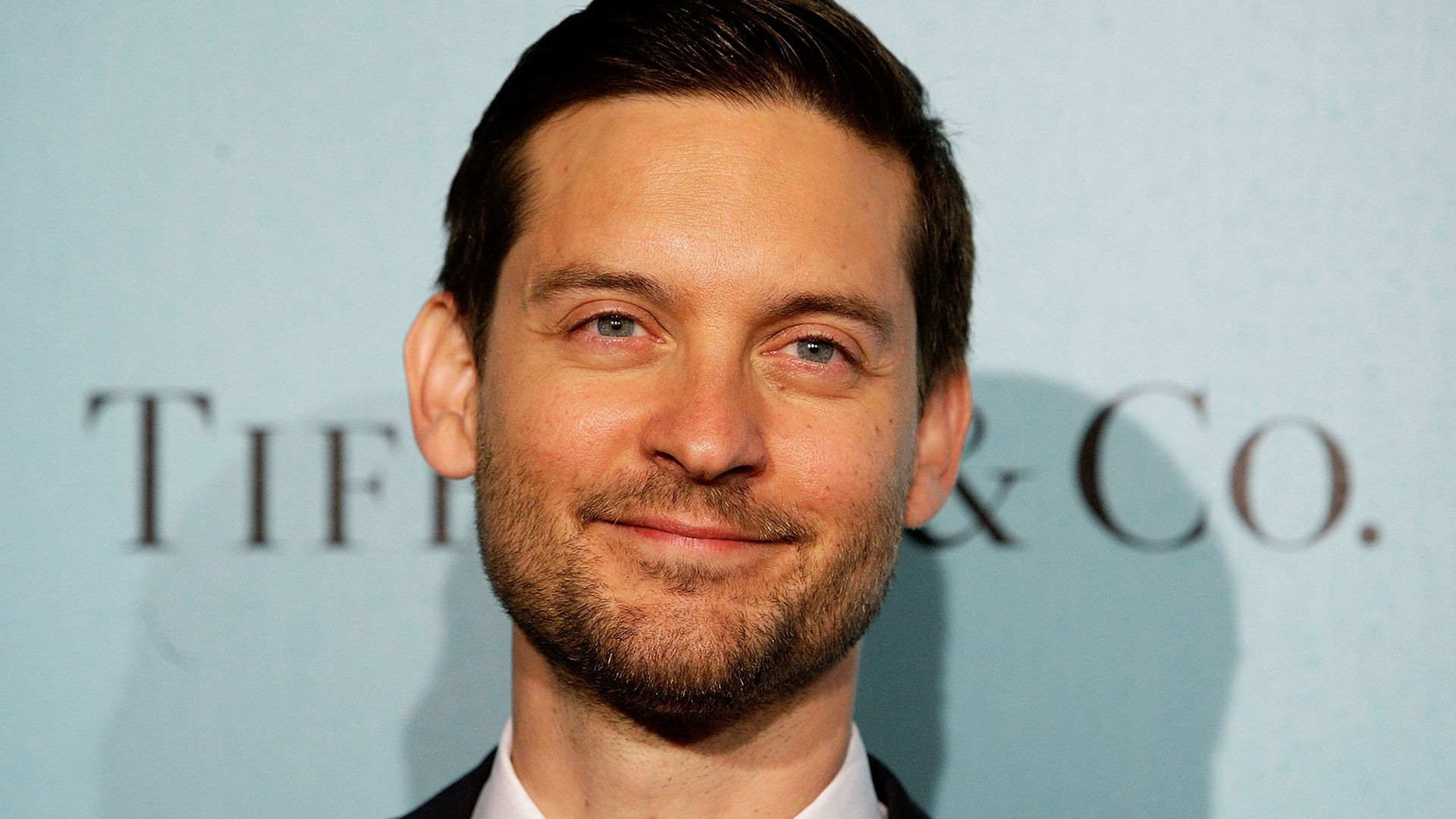 Childhood and youth
Tobias Vincent Maguire, the full name of the actor, was born in the summer of 1975 to Wendy Brown, a secretary-typist from the Californian city of Santa Monica. She was just eighteen years old and unmarried at the time of his birth. It was only when Tobey turned two that his 22-year-old father, a cook named Vincent Maguire, proposed to Wendy. However, the couple never made it work, and Tobey's parents got divorced two years later.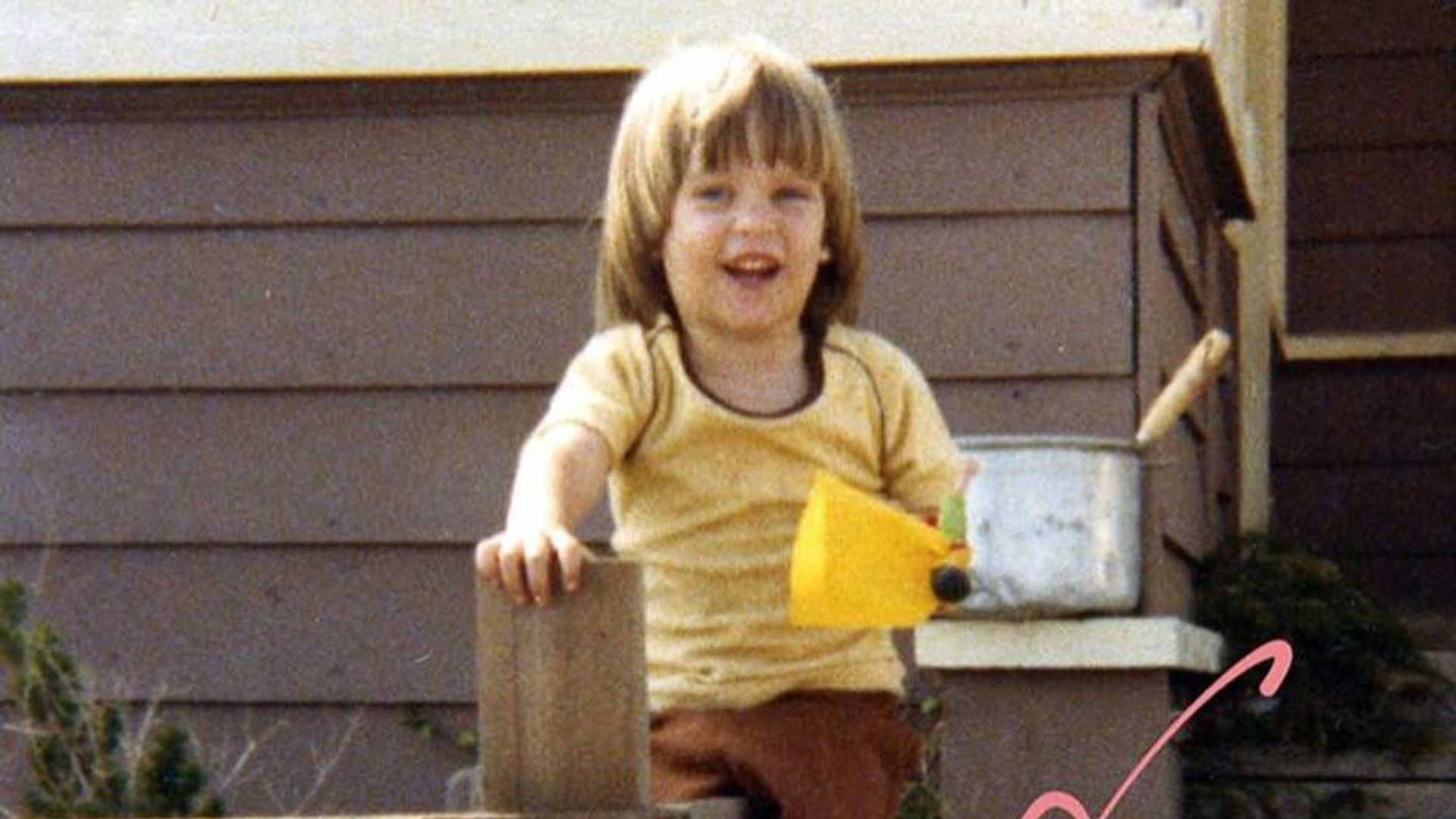 Tobey began a "nomadic" life between California, Oregon, and Washington. The boy moved constantly from his mother to his father, living with his grandmothers, aunts, and his parents' new partners. He never managed to make any friends since he never stayed in one place for more than two years. However, Tobey gained four stepbrothers and one stepsister - Weston and Jopaul on his mother's side, and Vincent Jr., Timothy, and Sarah on his father's side.

Recalling his childhood, Maguire shared:
I was crazy about cooking. As a child, I was willing to spend a lot of time messing around in the kitchen. Everyone in my family cooks deliciously, and I dreamt of becoming a chef. I was an absolutely normal child, with my own dreams, ideas, and desires. I hardly differed from other children my age.
Tobey seriously considered devoting his life to the culinary arts, even asking to be enrolled in a homemaking course after finishing elementary school. However, his mother, who had once dreamed of becoming an actress, convinced him to take acting classes. She even paid him a fantastic sum of one hundred dollars, a considerable amount given her modest income, and the boy agreed.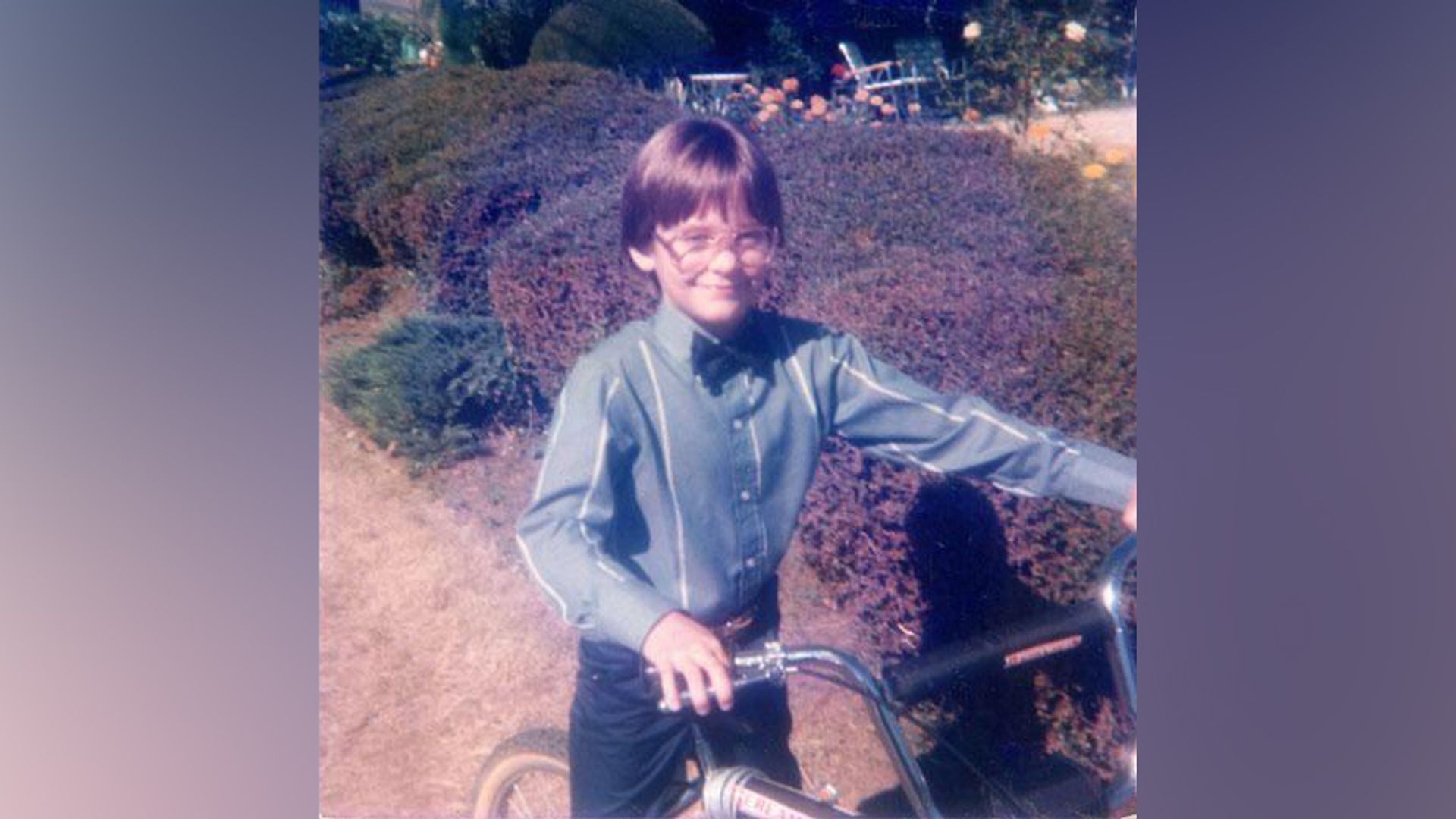 Soon, he began appearing in commercials for video games and was seen on screen promoting McDonald's fast-food chain. Having started to earn a living, Tobey dropped out of school at the age of thirteen. He only received his high school diploma at the age of 25.
Acting career
After his appearances in commercials, Tobey started attending auditions for films and in the early 1990s, he received several small roles in TV shows such as "Roseanne," "The Wizard," "Blossom," and "Eerie, Indiana."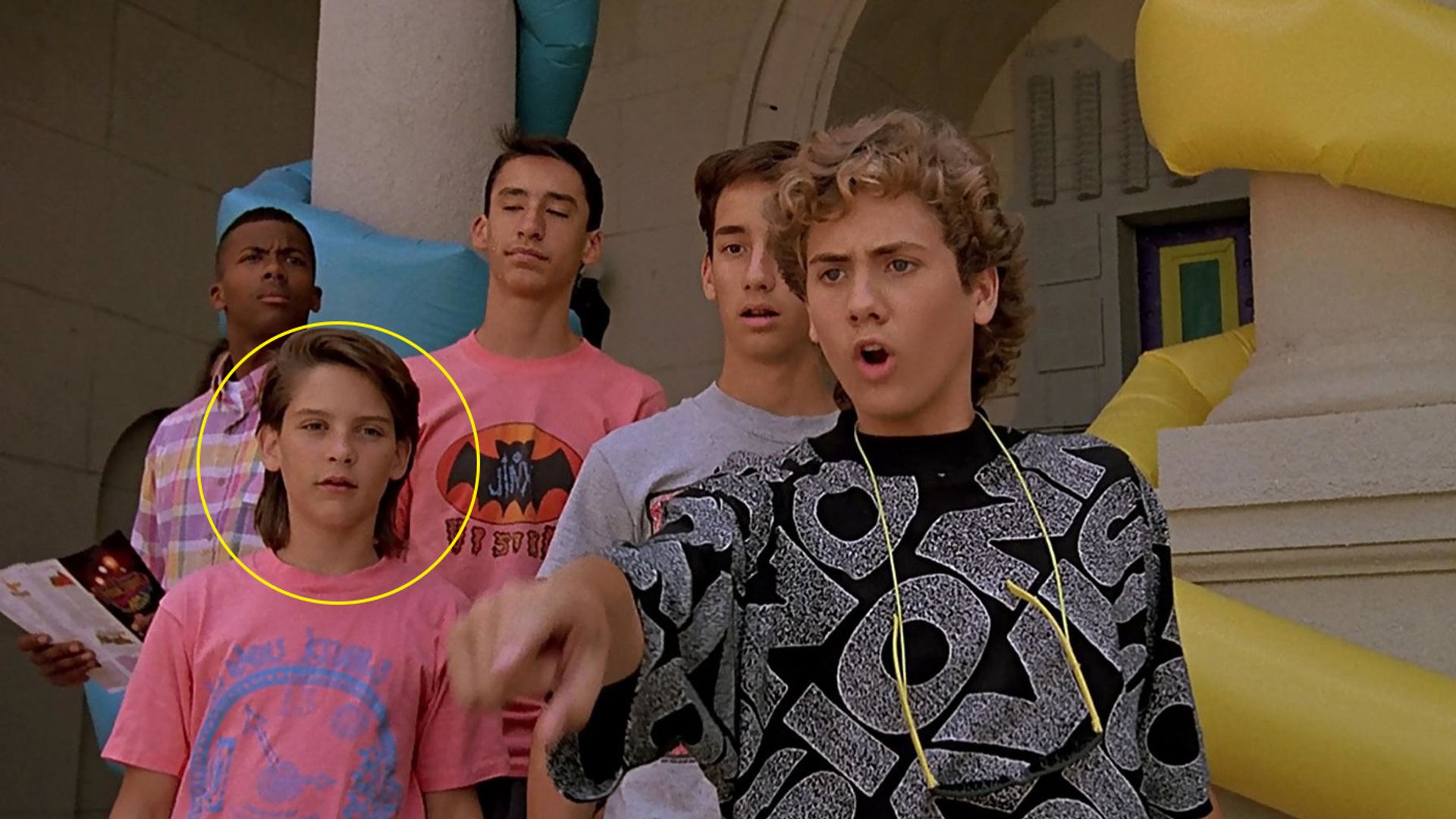 These roles not only gave him new experience but also a long-lasting friendship with another up-and-coming actor - Leonardo DiCaprio. Together they auditioned for the role of Tobias Wolff in the biographical drama "This Boy's Life" (1993). While DiCaprio was given the lead role, Maguire was given a supporting one - he played the friend of the main character, Chuck Bolger.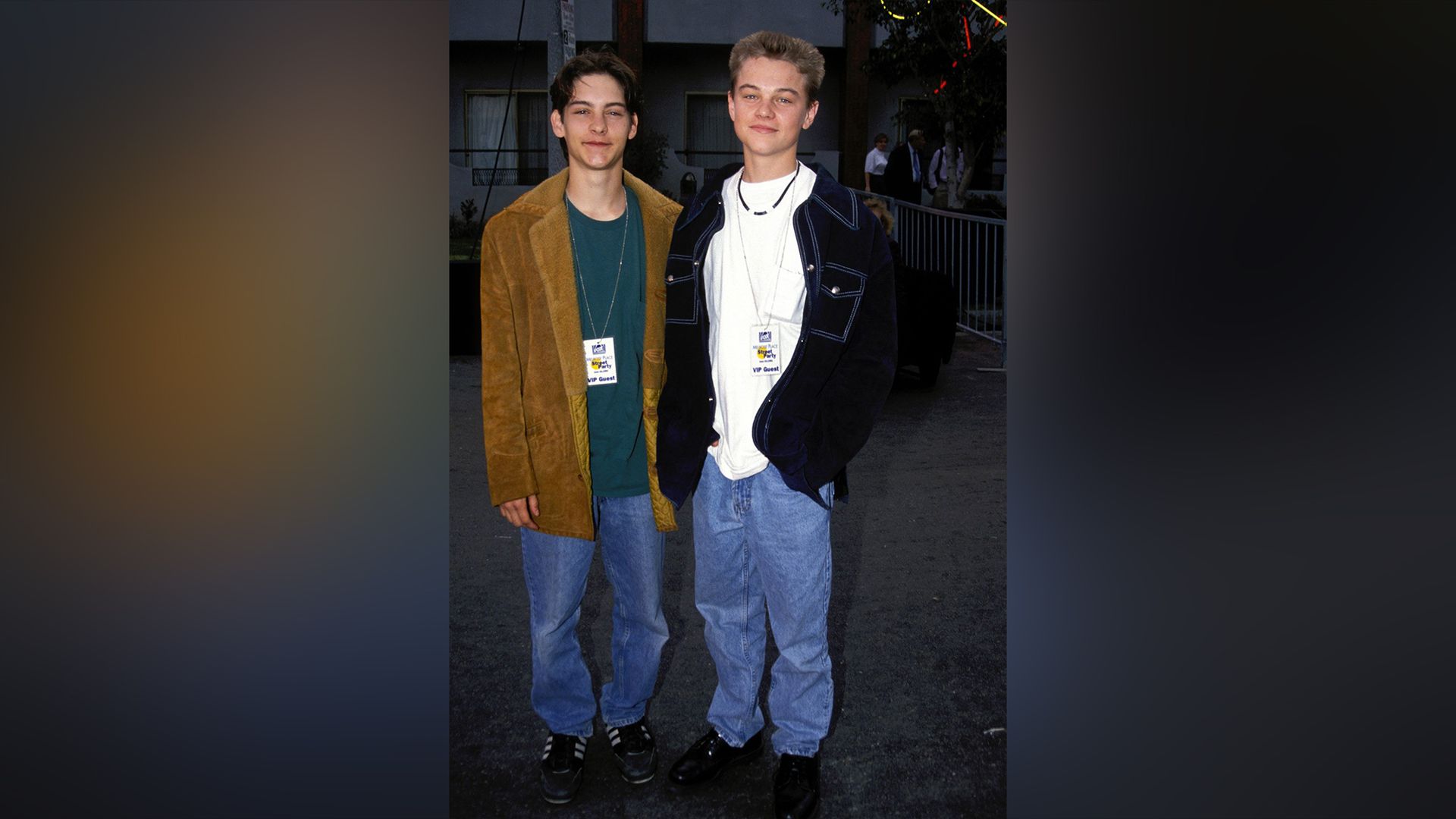 Maguire's first film in a leading role was the comedy horror "The Revenge of the Red Baron" (1994), where he played a fighter pilot named Jimmy Spencer.

His next project, the crime drama "Joyride" starred him alongside Amy Hathaway and Benicio Del Toro. However, Maguire became well-known for his portrayal of the lead role in the film "Pleasantville" (1998). The film portrayed a black and white screen country called Pleasantville, where the main character and his sister, Jennifer (Reese Witherspoon), are transported. The film was nominated for an Oscar, and Tobey was awarded the Saturn Award for Best Young Actor.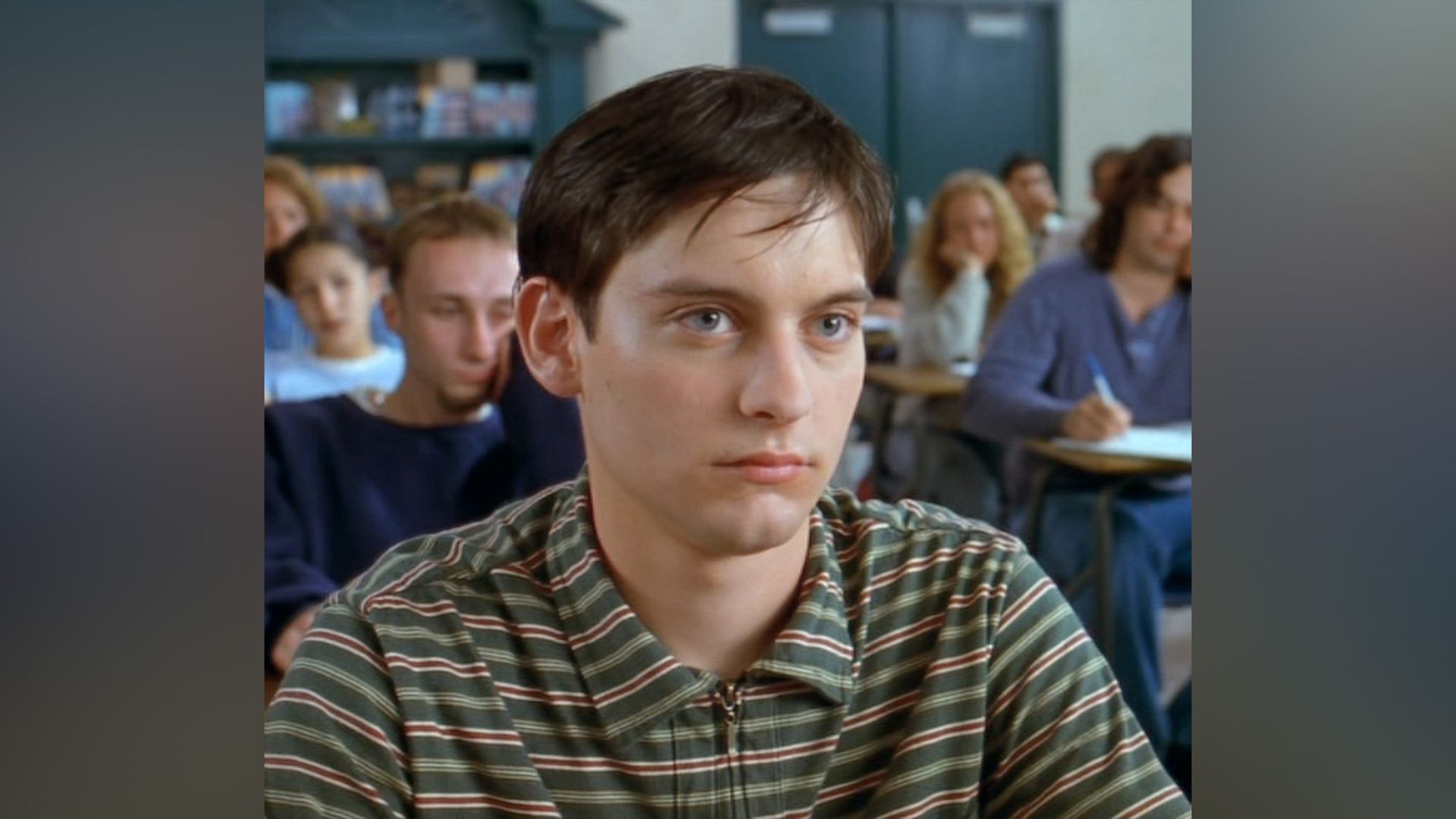 Afterwards, Maguire went on to appear in several more leading roles in films such as "The Cider House Rules" (Homer Wells), "Ride with the Devil" (Jake Roedel), and "Wonder Boys" (James Leer).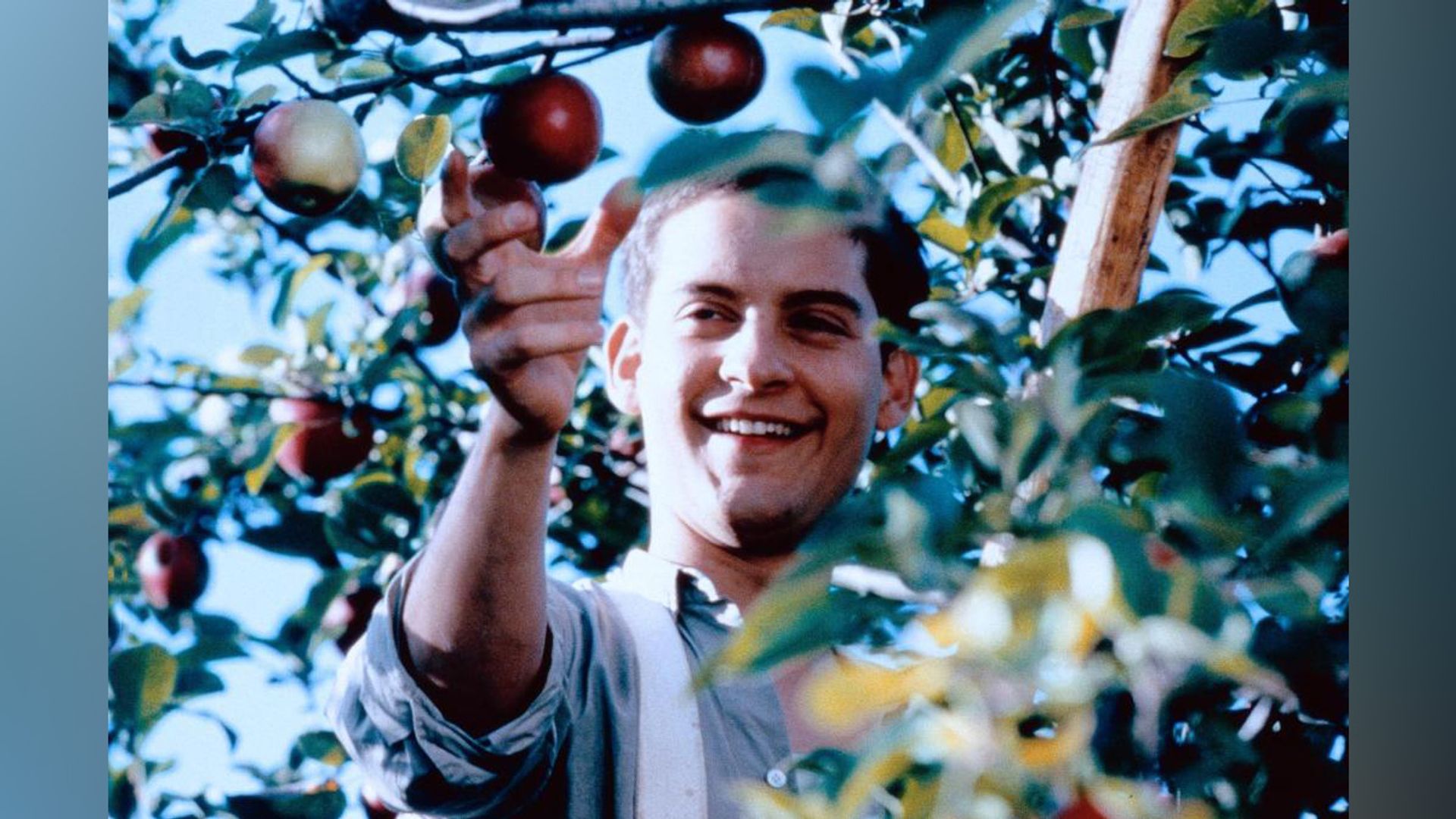 However, it was the massive success of the 2002 film adaptation of the comic book "Spider-Man," in which the actor transformed from an ordinary high school student Peter Parker into a web-slinging superhero, that truly made him a star.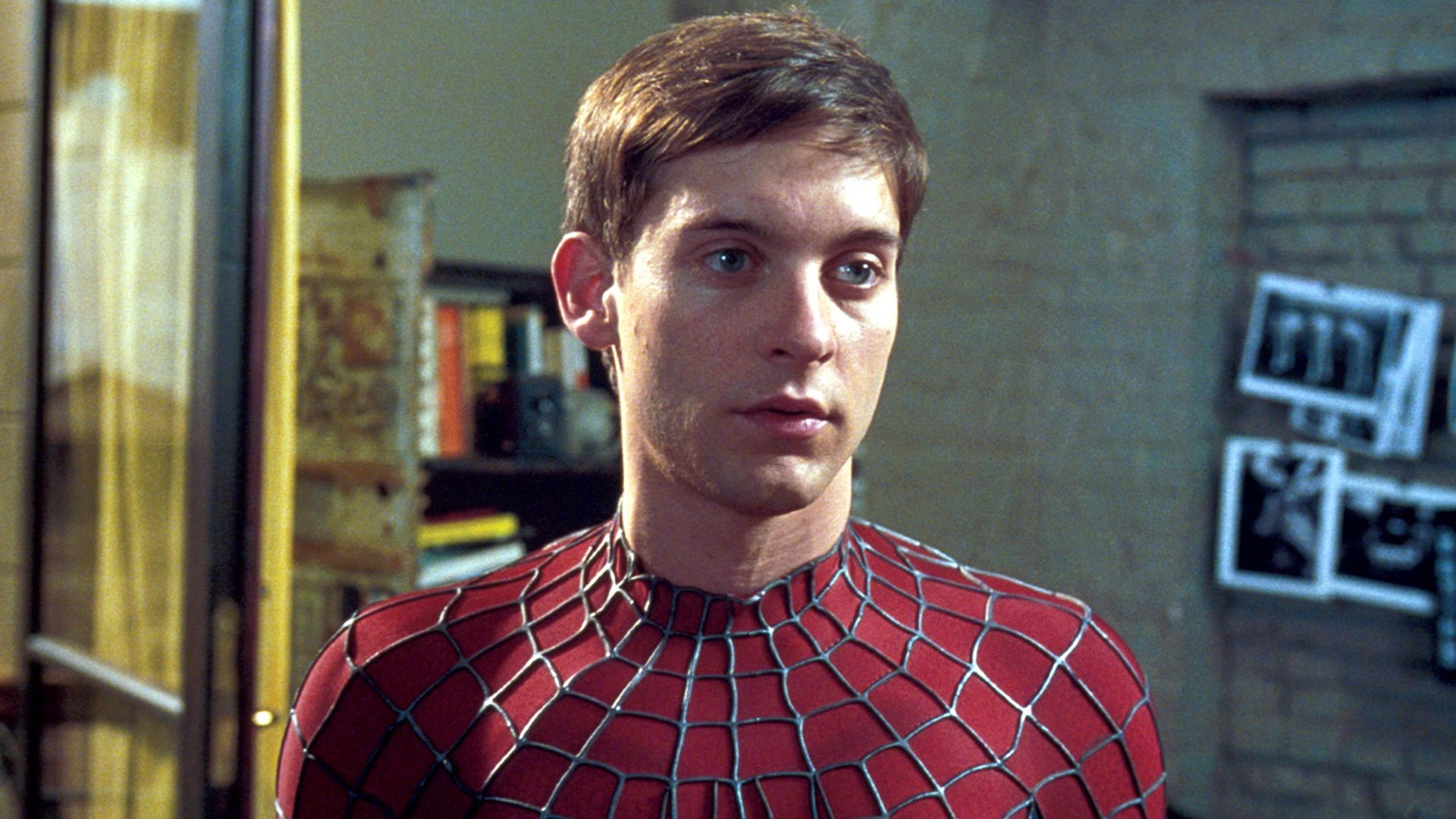 Tobey admitted that he was chosen for the role after he bared his torso during the casting, which was deemed perfect for the future lead character. The producers didn't make a mistake. In an interview, the actor described the audience's reaction:
Everything changed immediately. It was very sudden and unexpected. I had acted in movies before, and by that time, I had become accustomed to attention, but I never expected anything like this. The next day after the premiere, I went to have lunch with my brothers. I didn't notice the crowd of people with cameras outside. It was much more attention than I was used to receiving.
To make his role more believable, Maguire studied arachnids at a scientific institute, took lessons from martial arts and yoga masters, learned rock climbing and high altitude work.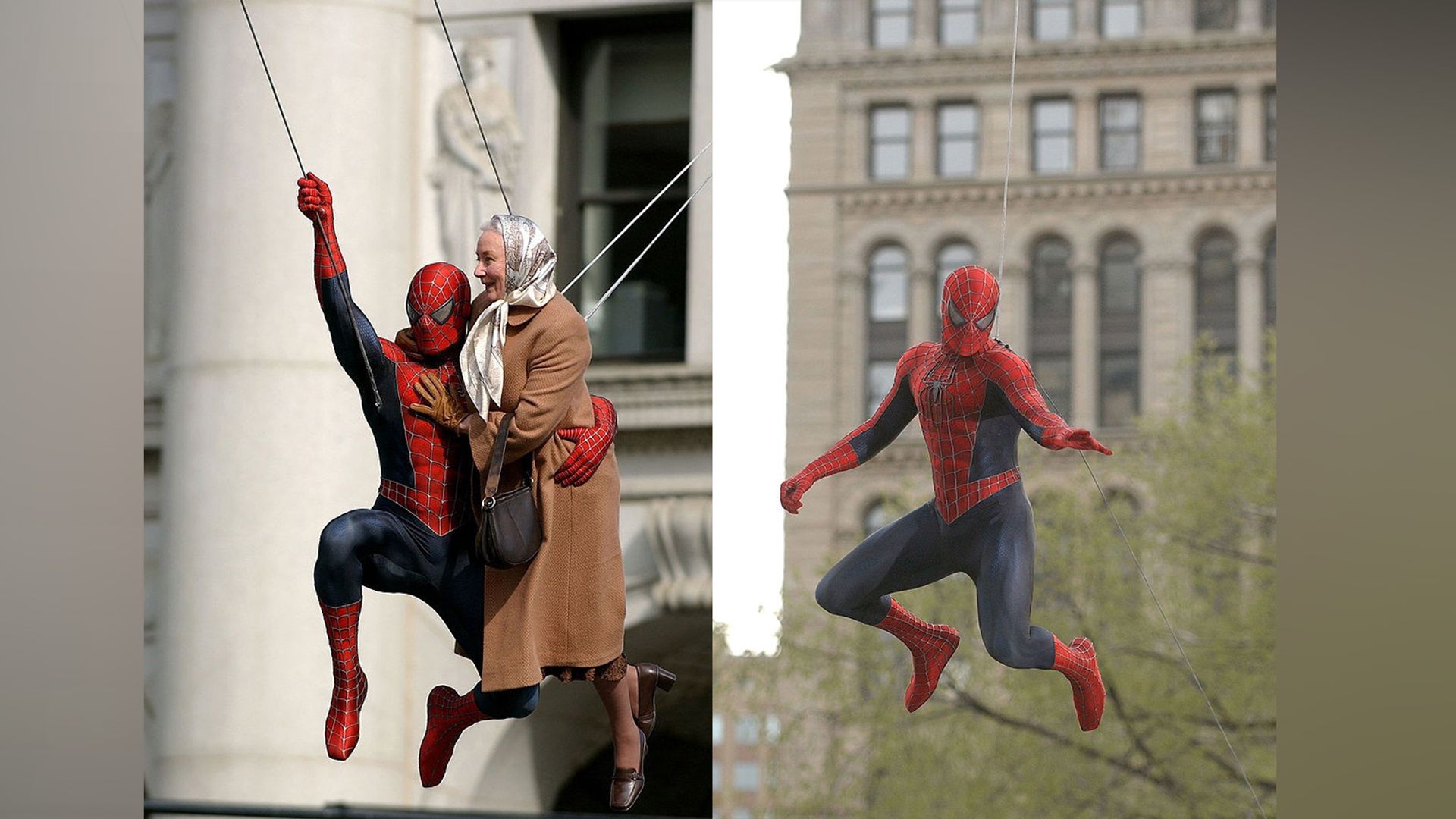 In all three films, his partner and love interest was played by Kirsten Dunst. Tobey called her a "cool girl" and jokingly said that the most difficult scene for them was the kissing scene when he had to hang upside down. It was raining, and the water was flooding the actor's face and nostrils, and the kiss itself resembled a session of artificial respiration, but on screen, it looked very touching. After the triumph of the trilogy that began a chain of superhero films, one might have expected Toby to become one of the most sought-after actors in Hollywood. However, with the exception of his role in the 2009 drama about family values, "Brothers," fans had to wait until 2014 for his next major role. It was the role of Nick Carraway in the adaptation of F. Scott Fitzgerald's famous novel, "The Great Gatsby."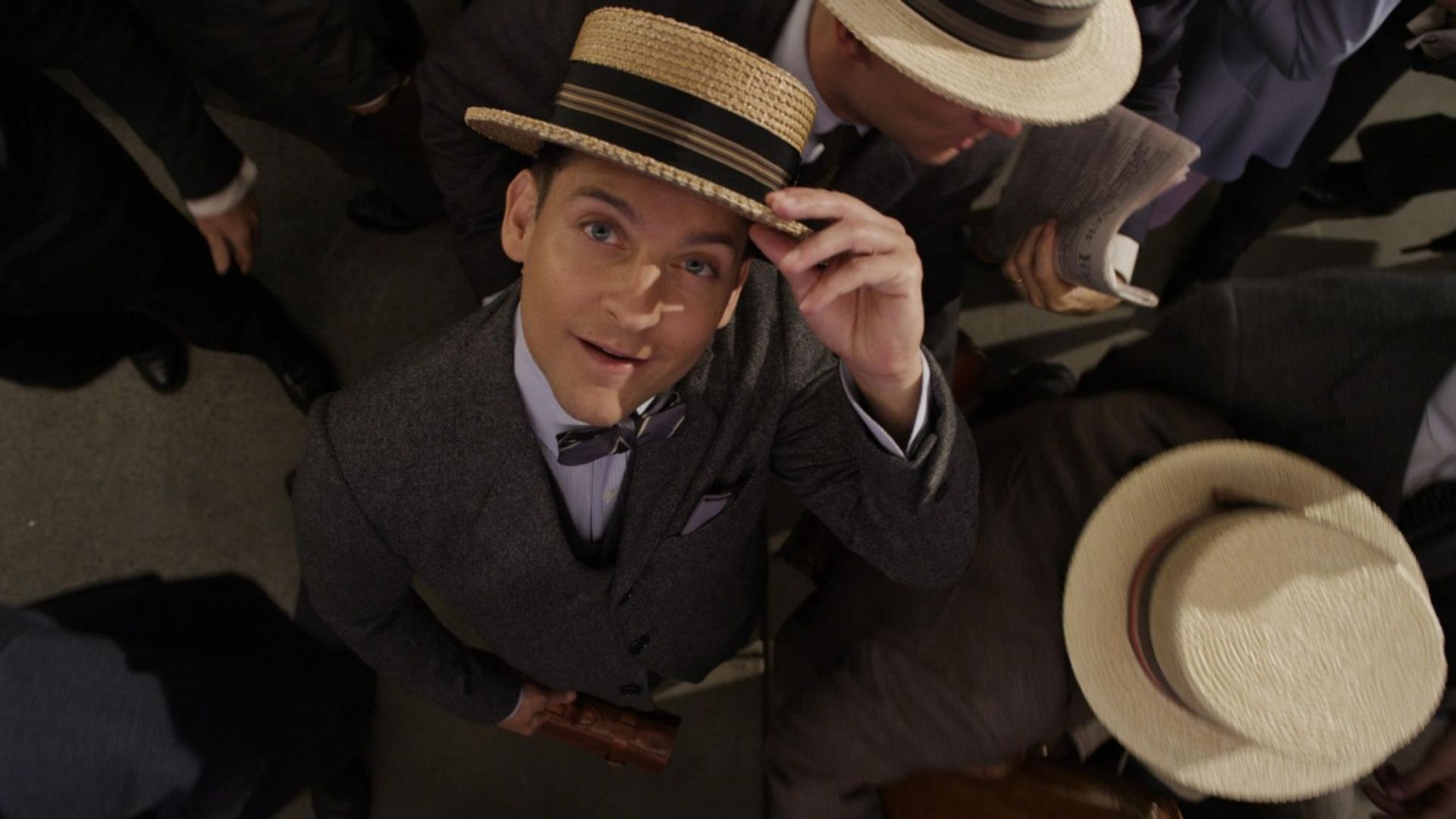 He was invited to join the cast by Leonardo DiCaprio, who also encouraged him to watch the eponymous seven-hour play and read the novel, which Toby had only heard of by name.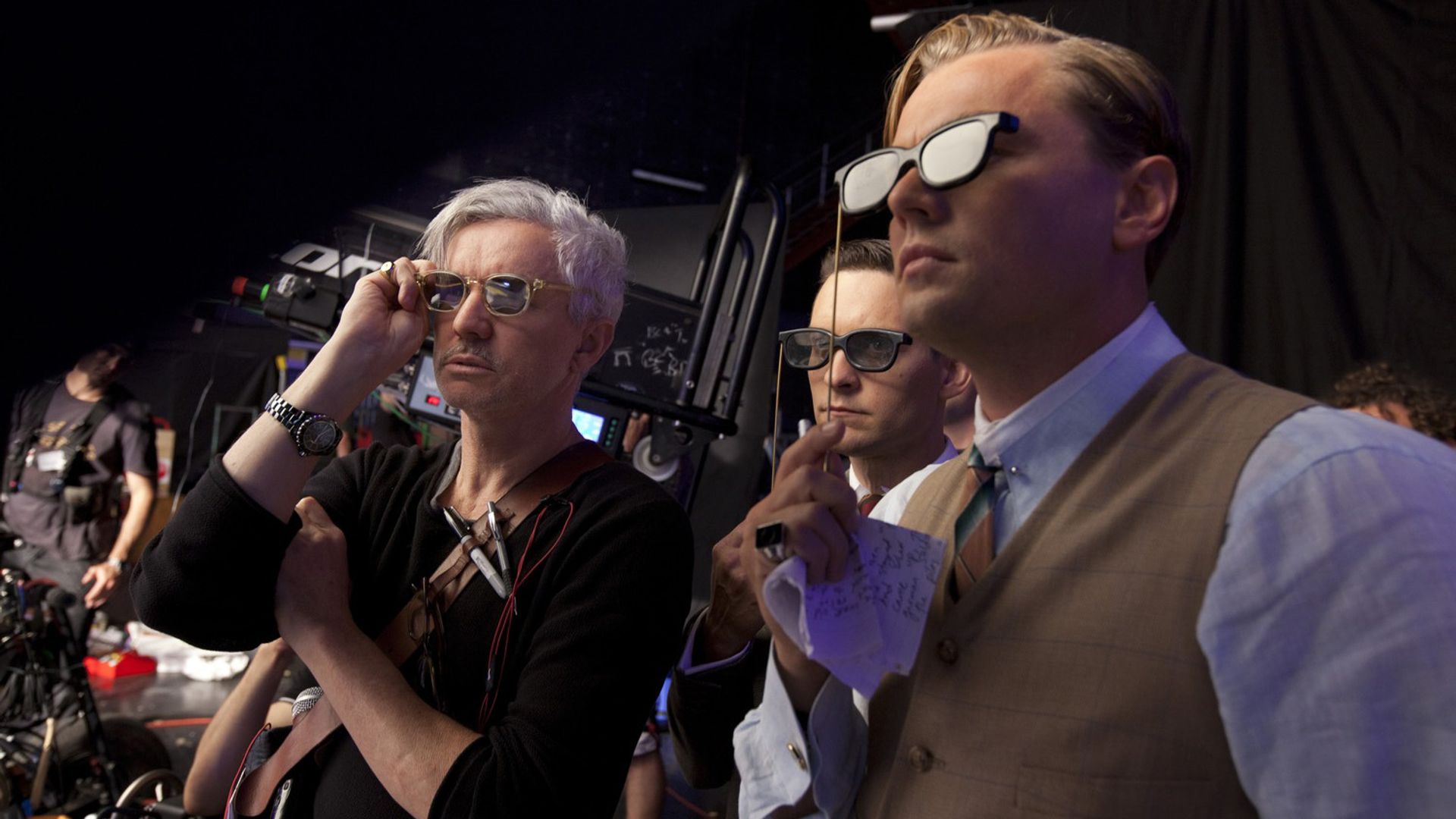 The nearly seven-year hiatus in his career was attributed to various factors. Some blamed the final installment of the "Spider-Man" trilogy (which was indeed slightly less successful than the first two). Others faulted Tobey's difficult character: rumors persisted that the actor was capricious and conflicted with colleagues on set (a claim substantiated by James Franco, who played Harry Osborn in "Spider-Man," and Charlize Theron, who starred with Tobey in "The Cider House Rules").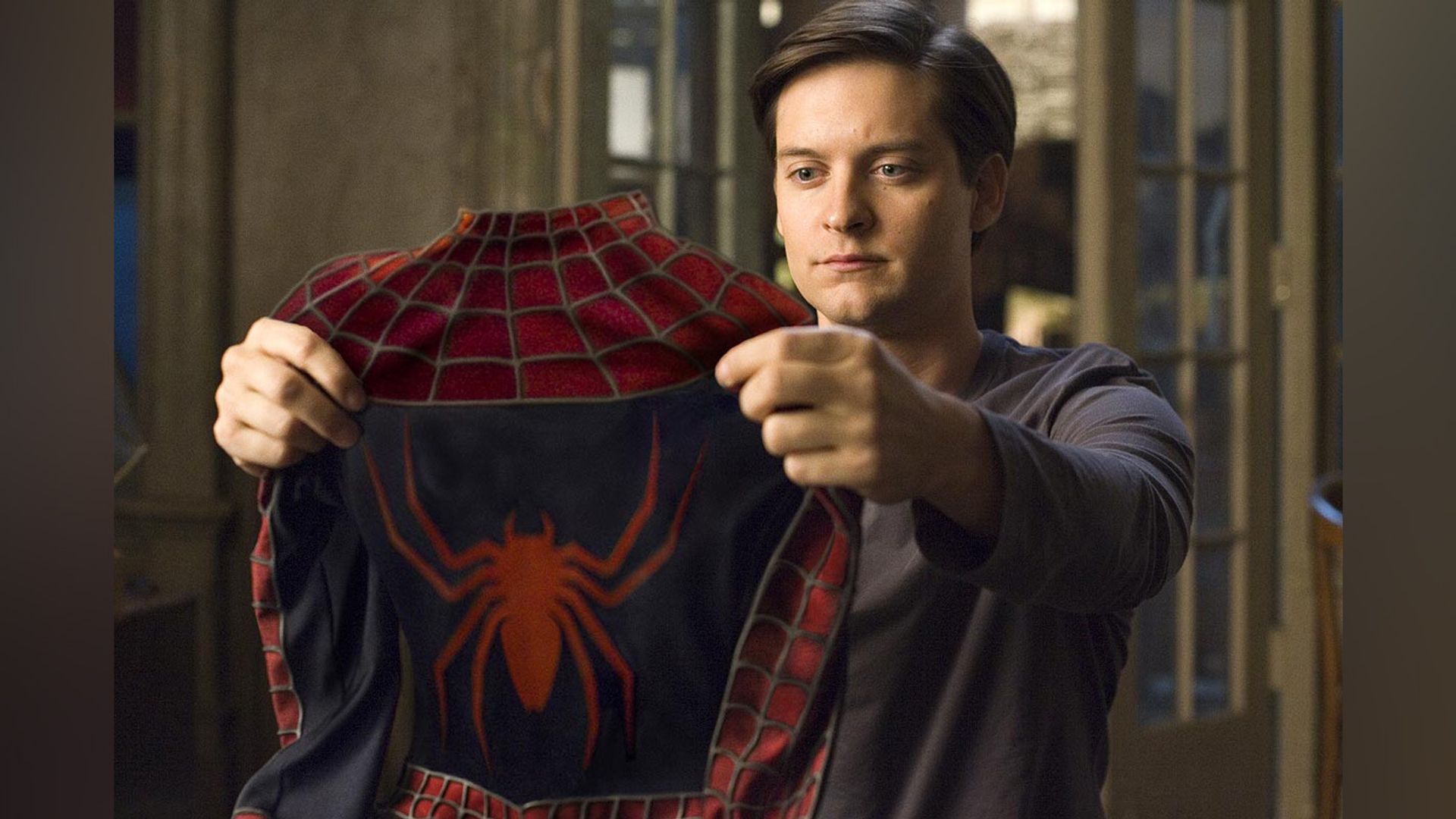 Perhaps the scandal involving illegal poker, in which Tobey played since 2006 until "Hollywood Poker" came under FBI scrutiny, played a role. Or maybe the reason was his marriage to Jennifer Meyer, daughter of a vice-president of Universal Studios, and the birth of their first child.

However, Toby Maguire explained his lengthy absence from the screen with his selectivity. In one interview, he stated that he does not aim to take on every role that comes his way; rather, he will only act in films that truly appeal to him. Furthermore, according to Toby, he is not as extroverted in real life as the characters he plays, and his popularity is something of a burden to him.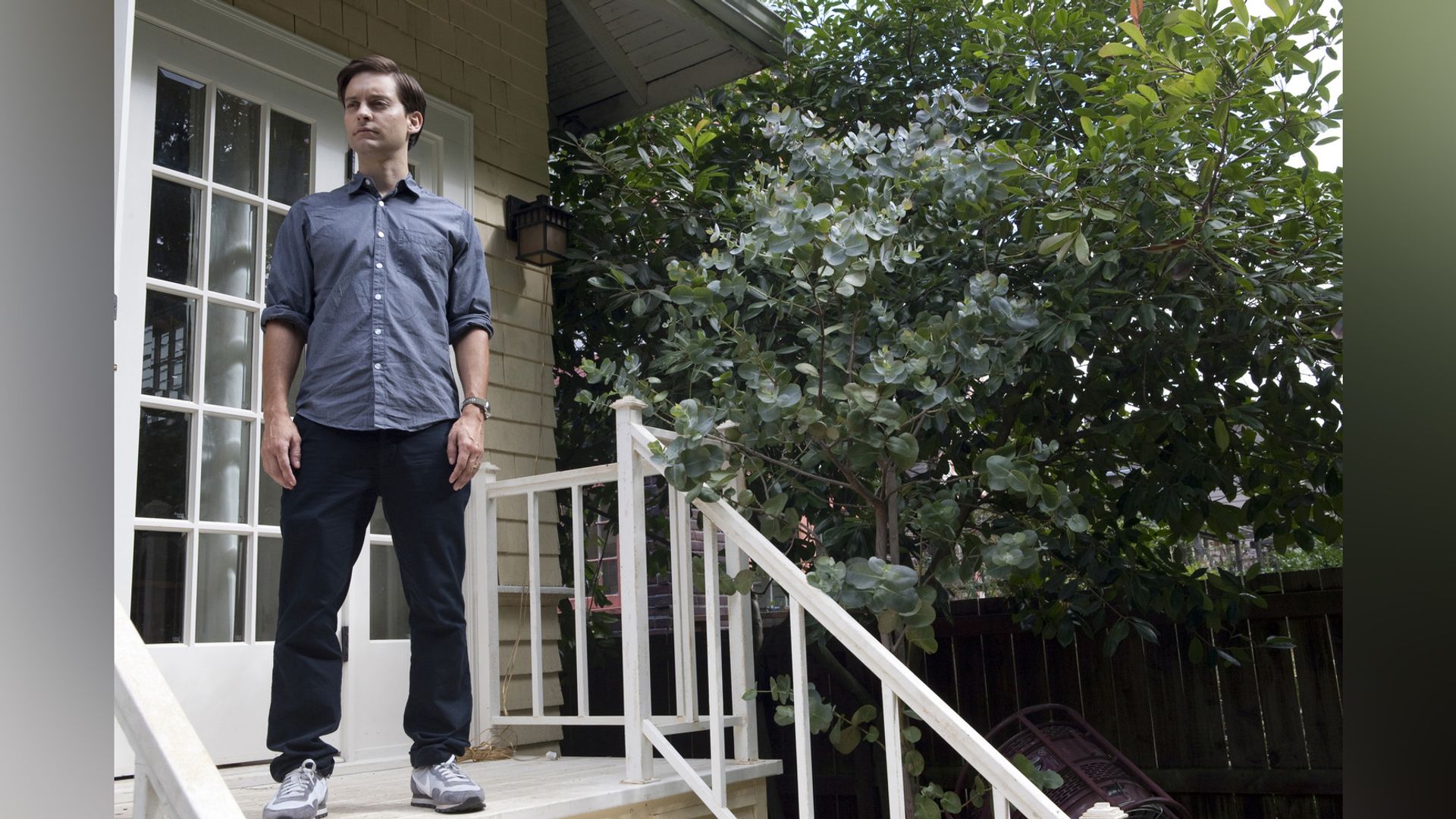 Nevertheless, he did not stop acting. In 2014, he appeared in the biographical drama "Pawn Sacrifice," in which he played the leading role of chess player Bobby Fischer. The film depicted the story of his confrontation with the famous Soviet athlete Boris Spassky during the World Chess Championship at the height of the Cold War.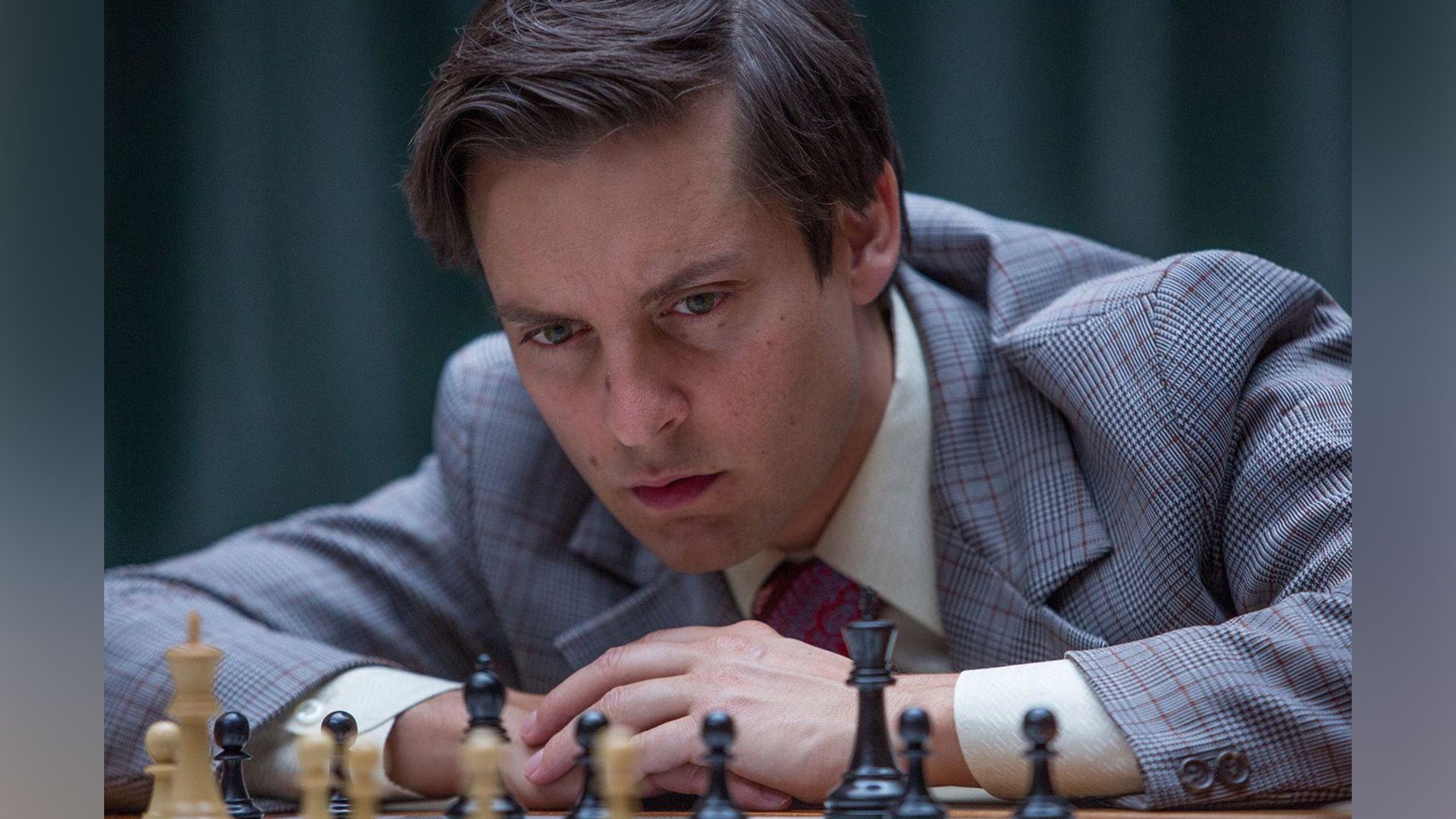 In 2021, he returned to the screen in a role that thrilled fans of the Marvel Cinematic Universe. In the third installment of "Spider-Man" with Tom Holland, both Toby and Andrew Garfield, who portrayed Spider-Man in a previous film, appeared. Maguire reprised his role as Peter Parker and even poked fun at his modest style of dress.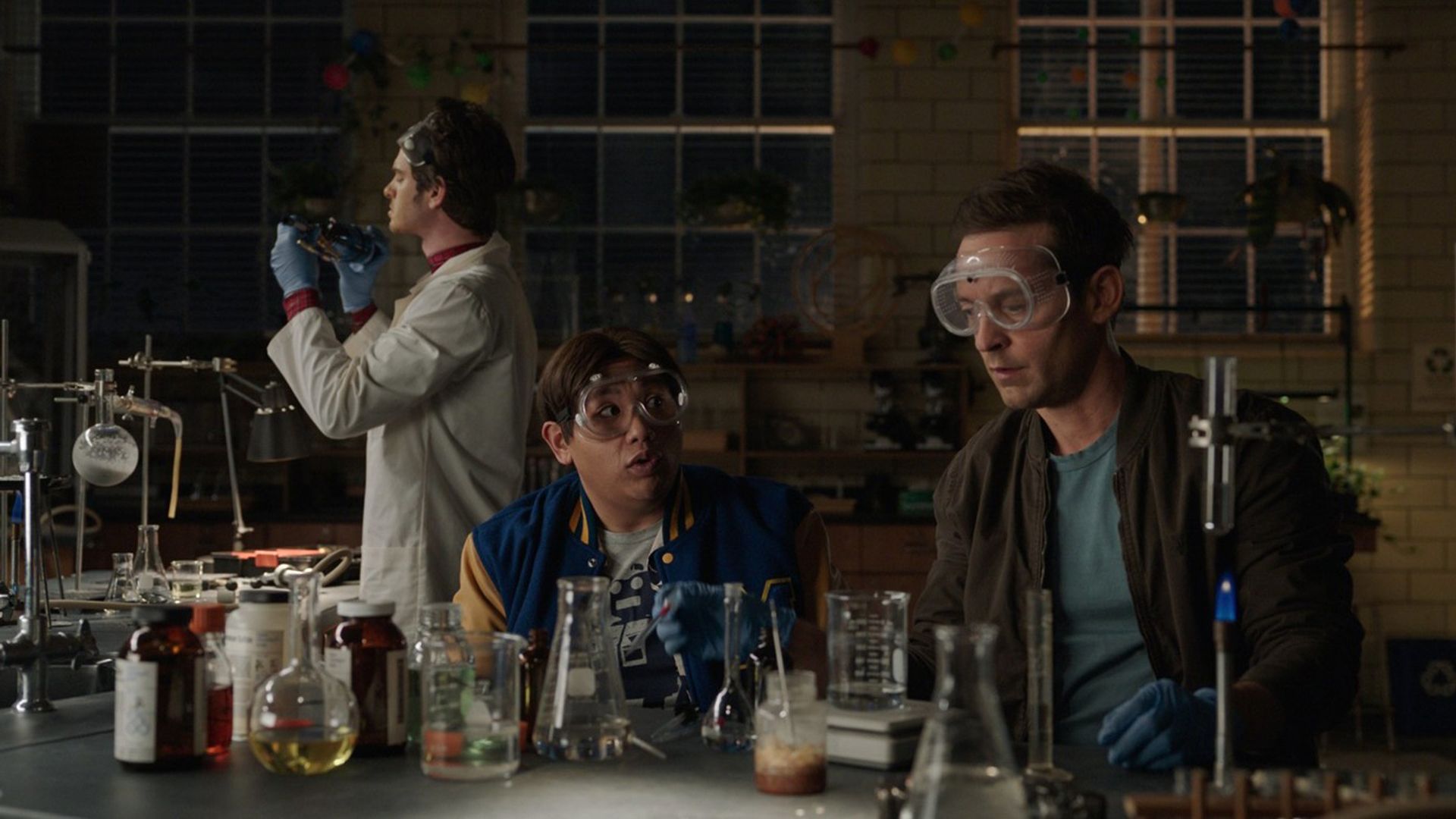 Personal life of Tobey Maguire
The first public reports of Maguire's romantic affairs surfaced in the 1990s. He dated actresses Sarah Gilbert and Rashida Jones for three years each.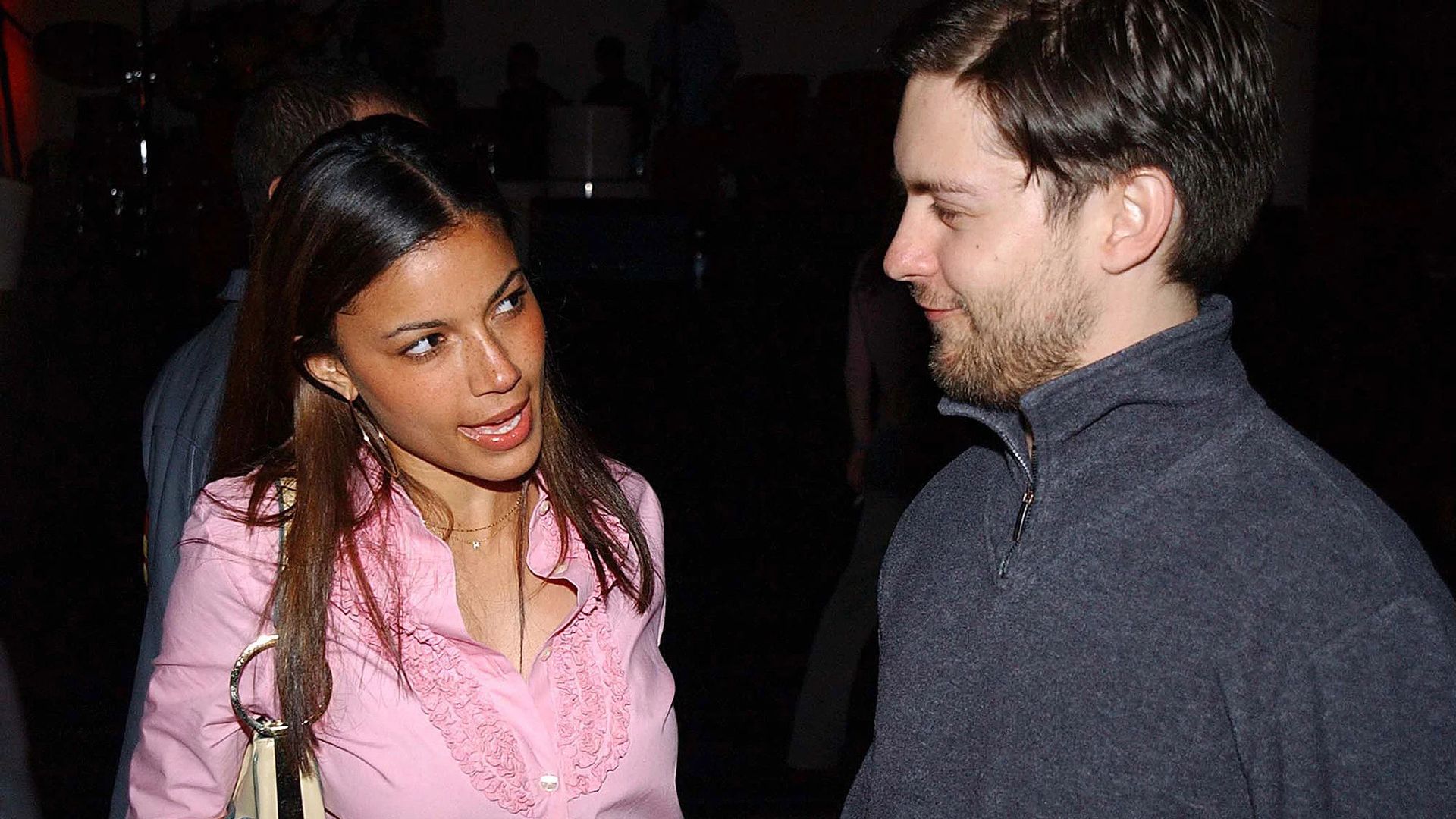 Rumors also circulated at the time about Maguire's relationships with his co-stars Demi Moore and Kirsten Dunst. While he remained tight-lipped about his former flame, Maguire stated that Kirsten was a good friend and nothing more.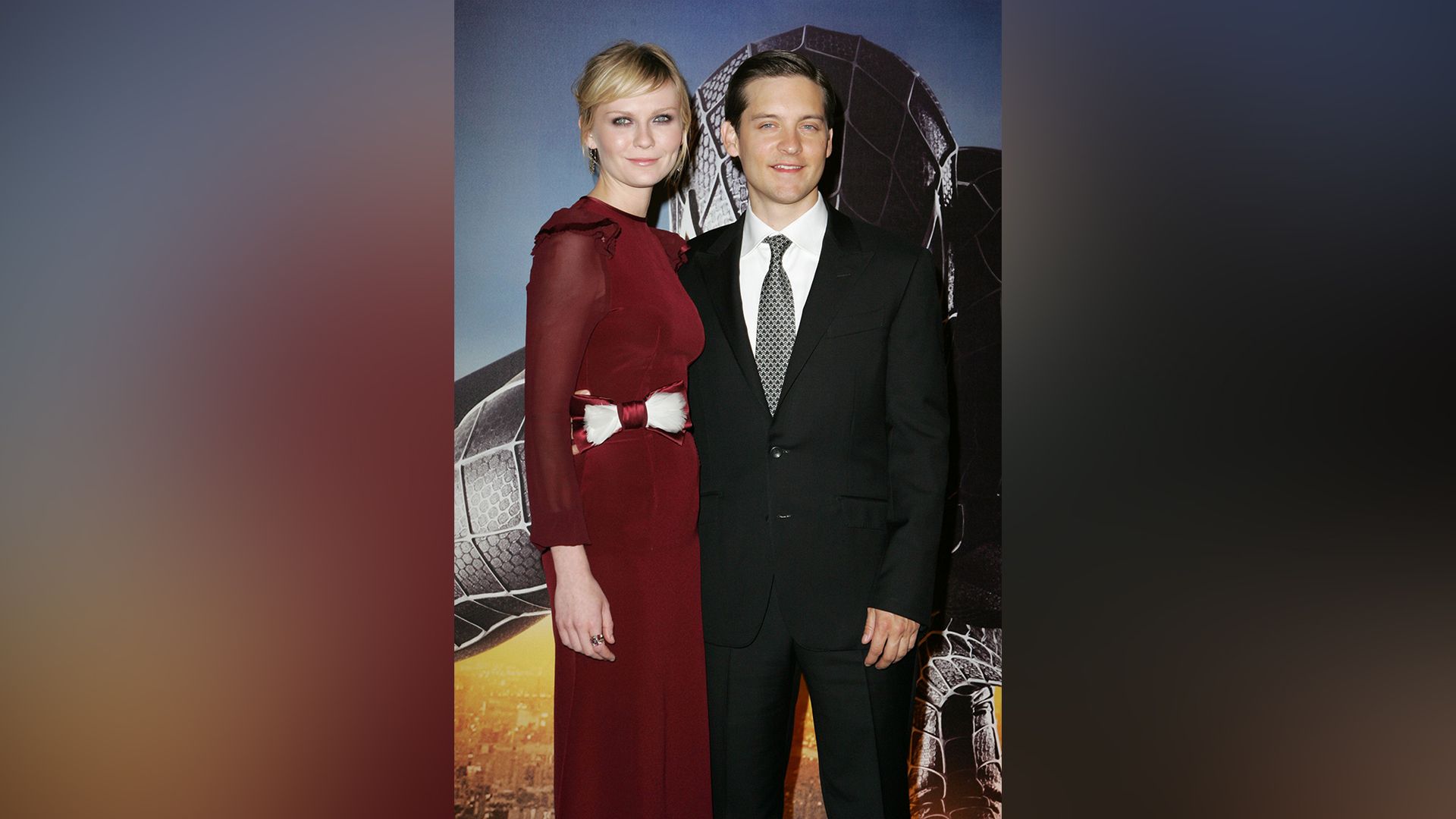 Maguire found happiness with Jennifer Meyer, the daughter of Universal Studios' executive Ron Meyer. The couple began dating in 2003 and were featured on the covers of fashion magazines.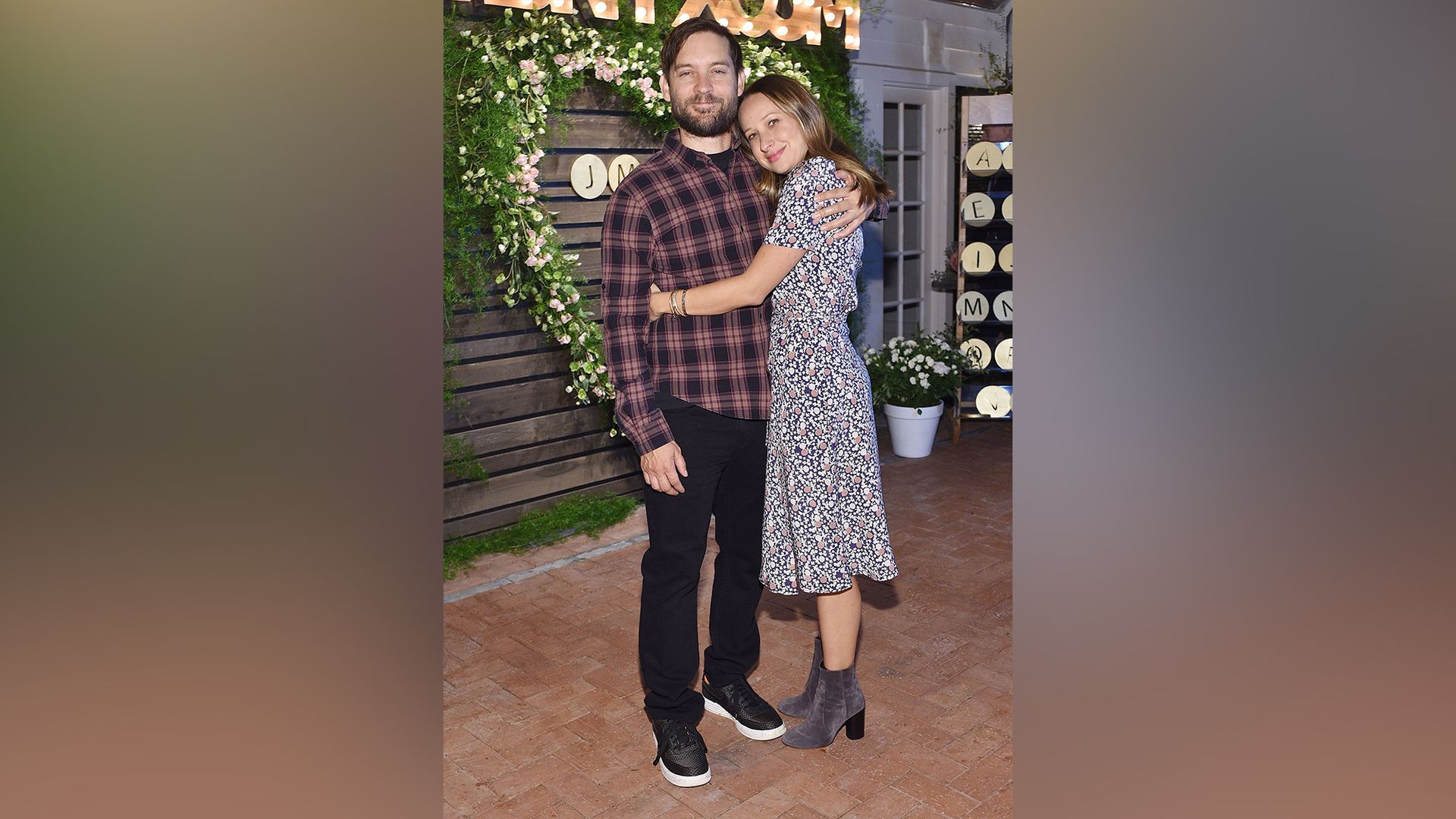 Jennifer, a former fashion house publicist and editor, switched careers and became a designer of jewelry. Among her clients were Jennifer Aniston, Lindsay Lohan, and other Hollywood celebrities.

In 2006, the couple welcomed their first child, a daughter named Ruby Sweetheart. A year later, their private wedding ceremony was held in Hawaii, where a long-time friend of Tobey's, Leonardo DiCaprio, was an honorary guest. In 2009, the family welcomed their second child, a son named Otis Tobias. Tobey was often noted by his wife and friends as one of the most caring and loving fathers in the acting industry.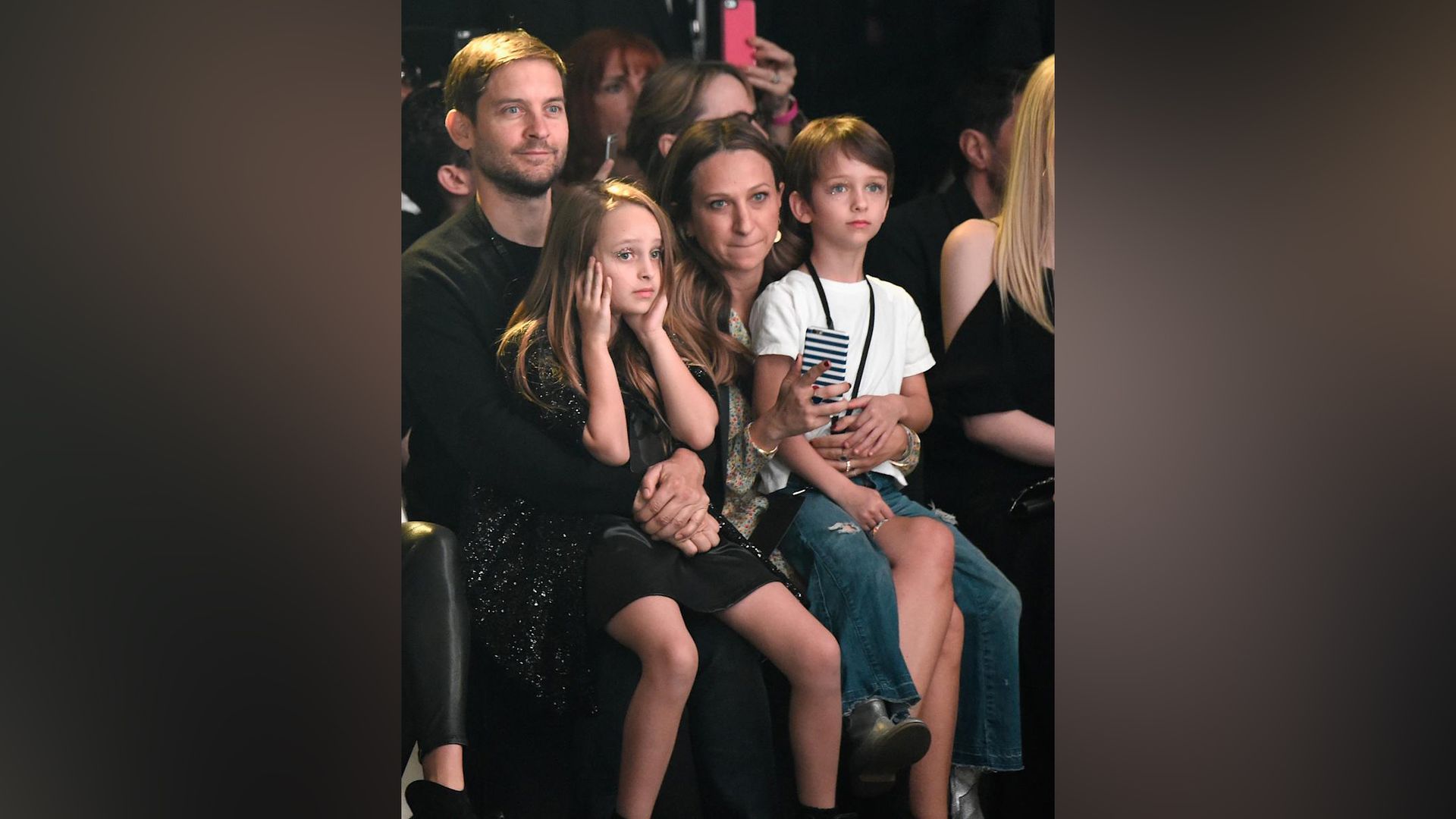 In 2016, troubles between Toby and Jennifer became known to the public. Rumors circulated that the couple was on the brink of divorce due to Toby's addiction to alcohol and gambling. According to other reports, Meyer found out about Toby's infidelity and insisted on a divorce, which was finalized by 2020. The former spouses share custody of their children equally.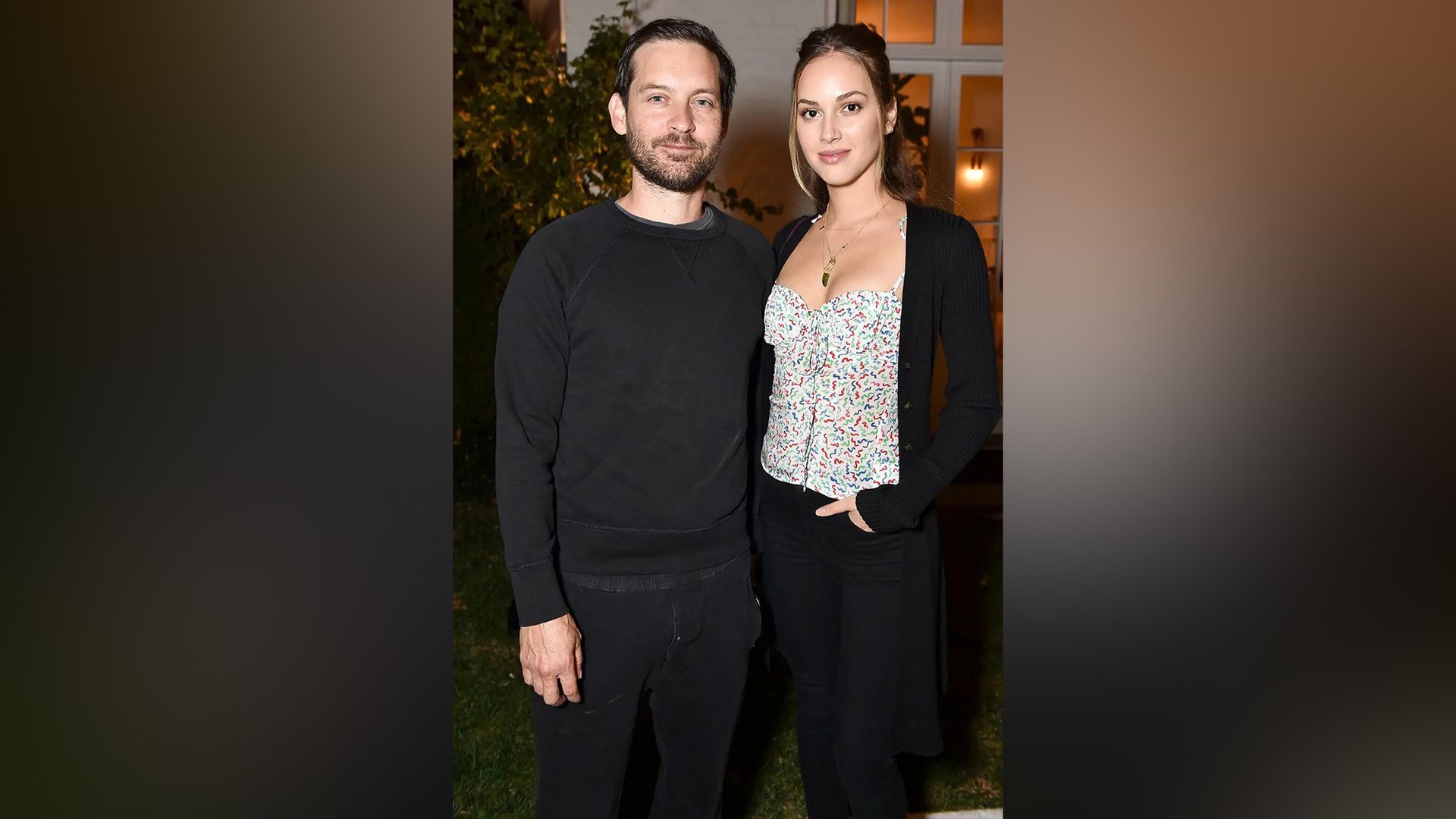 Around that time, Toby was frequently seen with model Tatiana Dieteman. Despite their 17-year age difference, their relationship was serious, and Toby introduced her to his parents and children. According to Toby's friends, his daughter and son liked Tatiana and even vacationed with her on the coast. However, in 2021, after three years of dating, Toby and Tatiana announced their split.
Tobey Maguire now
After the successful premiere of the film "Spider-Man: No Way Home," nominated for the 2022 Academy Awards, Maguire was invited to a new film. He starred in Damien Chazelle's drama "Babylon", playing one of the central roles - "Hollywood wunderkind" James McKay. His co-stars in the film included Brad Pitt, Eric Roberts, and Margot Robbie. The movie tells the story of the "golden age" of Hollywood.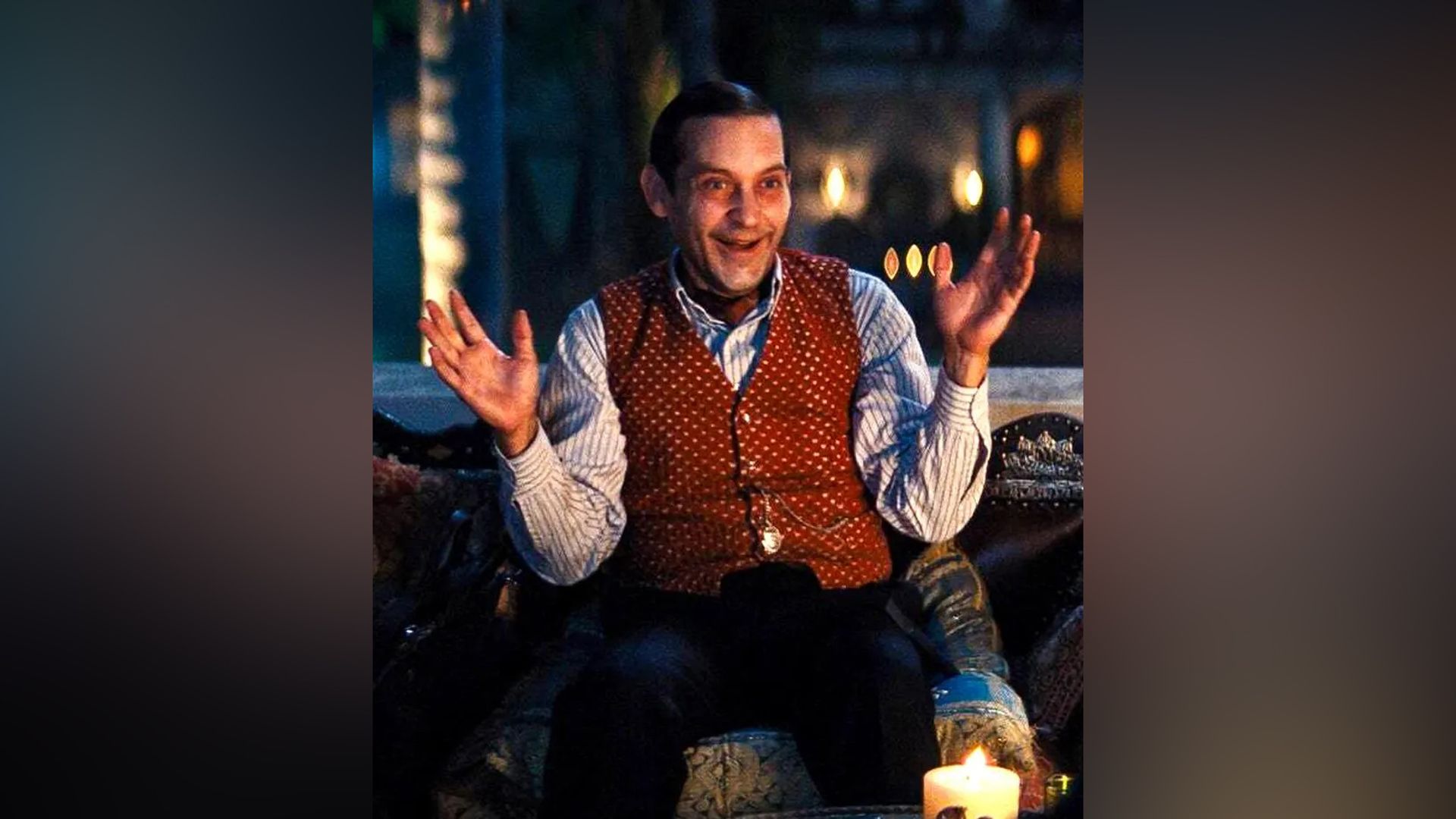 In addition to this, Maguire will appear in the role of the main character in the television series "Extrapolations," which tells about the global climate change on the planet and the changing relationships between people as a result of it.
Interesting facts
During his early days of acting in commercials, young Tobey Maguire made the decision to become a vegetarian. Since then, he has never wavered from his principles, even if a hot dog was required as part of the script. Prop managers even provided him with a tofu cheese "sausage". In 2009, Maguire went a step further and became a vegan, eliminating all dairy products and eggs from his diet. In addition, the artist is resolute about not wearing clothes made from real leather or fur.


Maguire has confessed that he is completely devoid of vanity and did not dream of the popularity that came to him after the filming of "Spider-Man". The actor felt discomfort in public and found it difficult to participate in press junkets to promote films. Toby simply wanted to do what interested him, and what was done by people who inspired him: Dustin Hoffman, Robert De Niro, Al Pacino.


During the filming of "Spider-Man," Maguire suffered from production injuries, including a finger injury that he sustained while opening a door and which continued to bother him for nine months. Additionally, while playing a jockey in the film "Seabiscuit" he developed severe back pain, which put his participation in "Spider-Man 2" in question. However, after training with stunt coordinators, Maguire agreed to appear in the sequel, and later even noted that filming it was easier for him.


One of the actor's hobbies is gambling. There were rumors that Maguire won ten million dollars in poker, which he learned from professional players. In 2011, the actor, along with Leonardo DiCaprio, Matt Damon, and Ben Affleck, testified in a case involving an underground casino.


A new species of spider discovered in southern Iran by arachnologists Alireza Zamani and Yuri Marusik was named in honor of Tobey Maguire. The venomous "maguirei" spider has a nocturnal lifestyle and prefers to live in secluded areas, much like Tobey's on-screen character.
Important life events
1989: Made film debut in "Roseanne"
1990: Appeared in "Tales from the Whoop: Hot Rod Brown Class Clown"
1994: Starred in "The Revenge of the Red Baron"
1996: Starred in "Joyride"
1999: Won Saturn Award for Best Performance by a Younger Actor for "Pleasantville"
2000: Won Canadian Society of Cinematographers Award for Best Performance by an Actor in a Leading Role for "Wonder Boys"
2002: Starred as Peter Parker in "Spider-Man". Nominated for a Saturn Award for Best Actor for the role
2003: Starred in "Seabiscuit"
2004: Starred in "Spider-Man 2". Won Saturn Award for Best Actor for the role
2006: Daughter Ruby Sweetheart born to him and Jennifer Meyer
2007: Married jewelry designer Jennifer Meyer. Starred in "Spider-Man 3"
2009: Son Otis Tobias born. Starred in "Brothers". Nominated for Golden Globe and Saturn Awards for Best Actor for the role
2013: Starred in "The Great Gatsby"
2014: Starred in "Pawn Sacrifice"
2016: Voiced the lead character in "The Boss Baby"
2019: Produced "The Best of Enemies"
2020: Divorced Jennifer Meyer
2021: Starred in "Spider-Man: No Way Home"
2022: Starred in "Babylon"
Press Ctrl+Enter If you find a mistake