James Franco's Biography
James Franco is a famous Hollywood actor, director, screenwriter, author, and recipient of the Golden-Globe. James gladly takes on roles in smash hits, as well as comedies or experimental projects. Net worth: $30 million.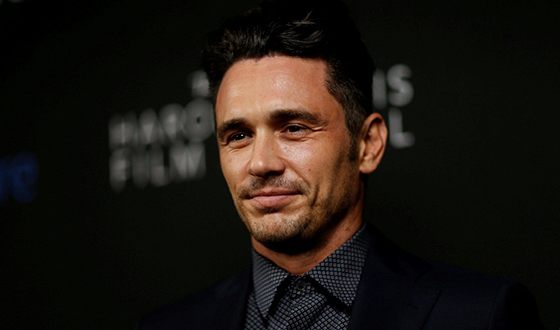 Childhood and Family
James imbibed his talent with his mother's milk. Since early childhood, he had been surrounded by the atmosphere of creativity, with her working as a writer and an editor. And the stunning looks? Those the actor owes to the mixture of his Swedish, Portuguese and Jewish roots.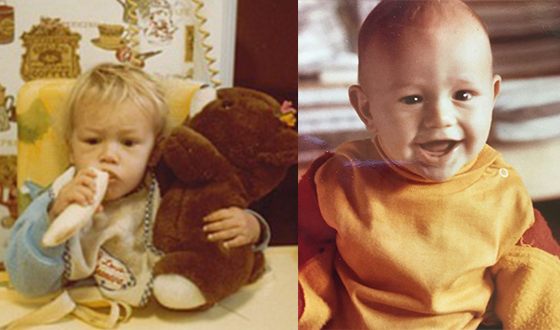 Franco grew up with 2 brothers in a small town in Palo-Alto, California. Incidentally, one of James's younger brothers, Dave Franco, also became an actor: he starred in «Now You See Me», the thriller «Nerve» and, together with his brother, in the biographical comedy «The Disaster Artist».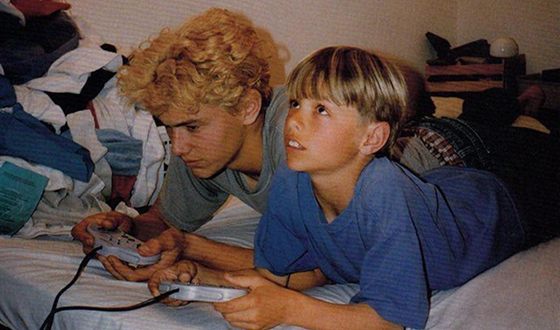 According to Zoomboola.com, in 1996 Franco graduated from his school in Palo Alto, and at that point, he had already been voted «Best Smile» by the consensus of his class. His charming smile would eventually become his signature feature.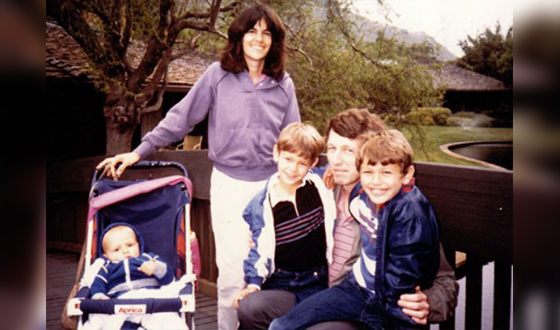 After High School, the future actor entered the University of California as an English major. However back then his major did not appeal to him, and already after the first year, he opted for acting overstudying. This is when the young man joined Playhouse West to attend Robert Carnegie's classes.
Acting Career
It took Franco some 15 months to start auditioning in Los Angeles: ambition and confidence were the things he never lacked. Thus, he landed his first lead in 1999, when he got a part in Freaks and Geeks, a teenage drama about college life in the 80-s. The series did not last long, but critics had had just enough time to evaluate the work of the charming young actor. Coincidentally, the show also starred the future star of «How I Met Your Mother» Jason Segel and Franco's friend and comedian Seth Rogen.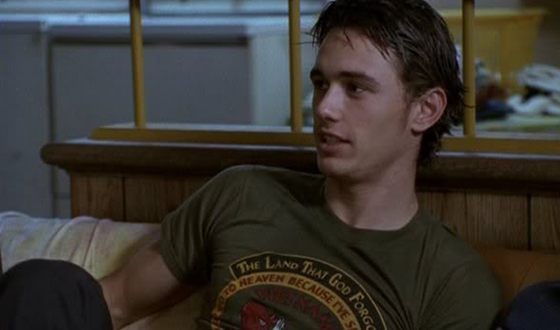 Franco's first movie lead arrived shortly after – albeit in a low-budget teenage comedy «Whatever it takes» that sparked little interest among the viewers.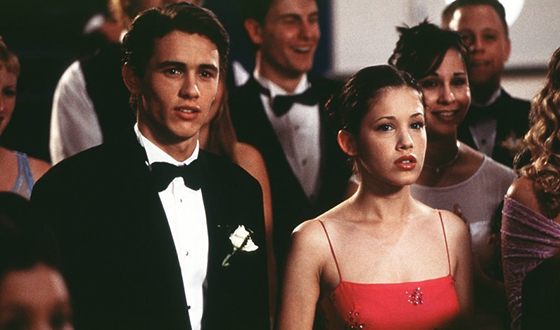 Thankfully, he did not remain hostage to cheap flicks and was soon able to shine in all his glory. James was tasked with a challenging role: that of an actual celebrity and an iconic figure of the fifties, Hollywood actor James Dean, who tragically died in a car crash at the age of 24. Interestingly, Brad Pitt and Johnny Depp also competed for the part in «James Dean», but it was Franco who eventually got it.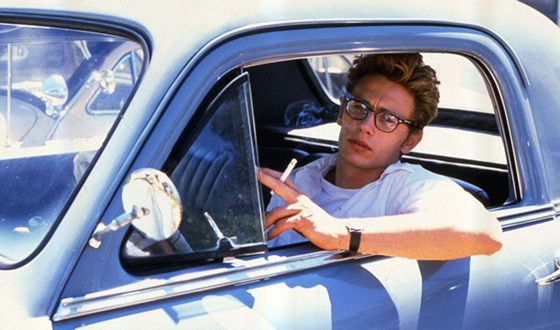 Not only did Franco faultlessly portray the rebellious figure of the time, but he also managed to infiltrate the mind of his character: proud and reserved on the outside, but broken and vulnerable inside. The casting's striking point was the resemblance between Franco and Dean. For this bullseye hit the actor was awarded the Golden Globe and received nominations for Emmy and Screen Actors Guild Awards.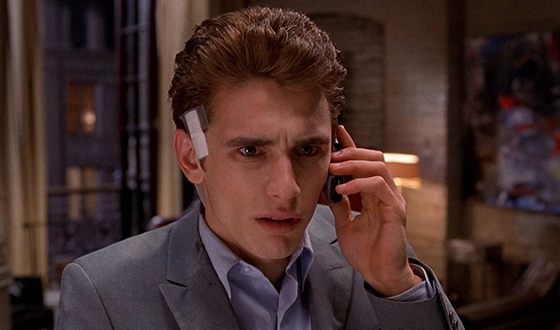 The wider public discovered Franco soon after his performance as Harry Osborn, the Green Goblin's son in the first part of the superhero saga «Spider-man». Interestingly, it was the part of Peter Parker that James had originally auditioned for, but it was ultimately assigned to Tobey Maguire. Franco created a most enchanting villain, with the film becoming such a great success that James was invited to partake in the next two parts of the trilogy in 2004 and 2007.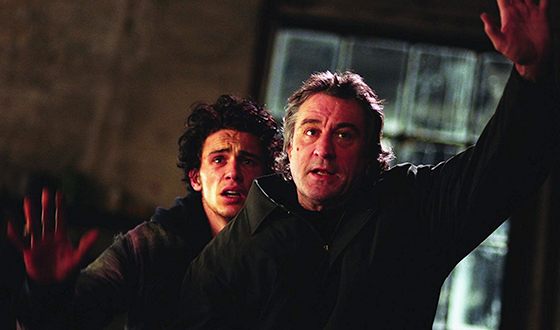 . 2002 saw Franco star in the drama «City by the Sea» with Robert de Niro and Frances McDormand, and in Robert Altman's «the Company» with Neve Campbell and Malcolm McDowell.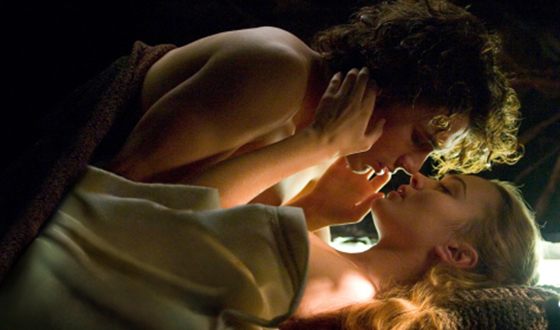 . Another excellent performance was Franco's «Tristan + Isolde», where he co-starred with British actress Sophia Myles, conveying the love story of an Irish Princess and a British knight with great profoundness.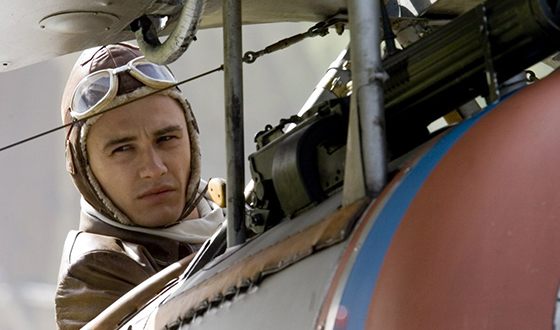 This was a very fruitful period of Franco's biography. It is customary for him to divide his time among 5 or 6 projects per year, with every single role being a new challenge. For instance, to play a convincing pilot in the movie «Flyboys», James had trained with the stunt crew of the US Navy Blue Angels and obtained an actual pilot license.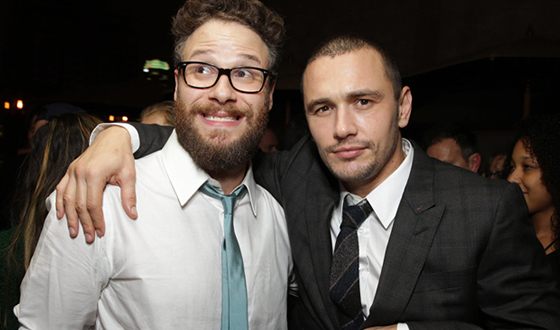 In 2008 James embarked on the role of a drug dealer in the comedy «Pineapple Express», where he co-starred with an old friend and a co-author of the script Seth Rogen. Franco's performance was honored by a nomination for the Golden Globe as Best Actor – Motion Picture Musical or Comedy. In September 2008, outstandingly talented Franco was trusted with hosting Saturday Night Live.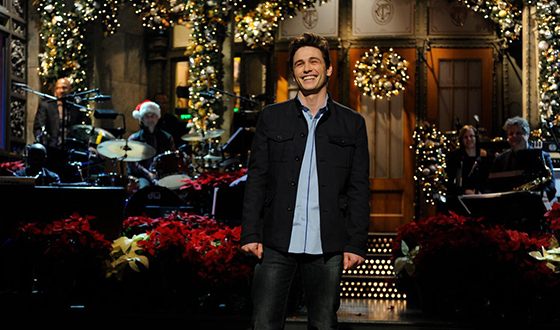 And yet another experiment of his came off without a hitch in 2008, when he acted in Gus Vant Sant's biographical gay drama «Milk». There he portrayed Scott Smith – a lover of Harvey Smith, a famous politician. This earned him an Independent Spirit Award as Best Supporting Male. In 2010 Franco participated in what essentially was a one-man show, playing Allen Ginsberg, an author of the Beat Generation, in the drama «Howl» dedicated to the Poet's most scandalous work.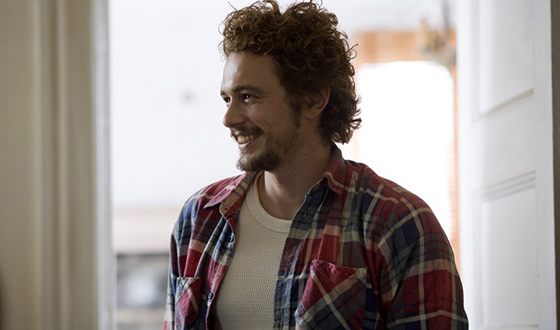 At the end of 2010, James Franco was announced to be the host for the prestigious upcoming Oscars. The Producers explained their decision: «Anne Hathaway and James Franco personify the next generation of Hollywood icons— fresh, exciting and multi-talented. We hope to create an Oscar broadcast that will both showcase their incredible talents and entertain the world.» Franco did not disappoint, with his participation in the ceremony being a pleasant surprise for all. Yet another noteworthy role was his act in Danny Boyle's drama «127 hours», based on a true story. The picture was every claustrophobe's nightmare, with James's character inadvertently getting stuck in and remaining in an isolated slot canyon for the entire duration of the film. The unraveling of the plot and Franco's convincing performance kept the audience on the edge of their seat throughout the whole movie.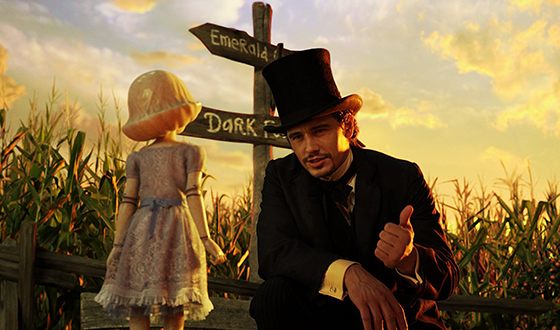 . Over the course of the next few years, he continued to be proactive in his work, and in 2013 he made a surprise for all fans of fantasy and of L. Frank Baum's tale by playing in «Oz the Great and Powerful». The story, being a prequel to The Wonderful Wizard of Oz, explored the conquest by Oz of the Emerald City. The Witches (both the good and the evil) were portrayed by Michelle Williams, Rachel Weisz, and Mila Kunis. Another notable work is James's performance in the theatrical production «Of Mice and Men» by John Steinbeck: for the record, the actor enjoys engaging with literary work.

However, Franco did face problems with Seth Rogen's satirical movie about Kim Chen In «The Interview», in which he had been chosen for one of the leads. Sony Pictures got repeatedly hacked with threats against the release of the film. The premiere was postponed, but the picture nonetheless aired the same year (2014) at a limited number of theatres and online. The Scandal played directly into their hands, creating great publicity – over a million users streamed the comedy within the first day. Franco's work in the mini-series «11.22.63», based on Stephen King's novel of the same title about the events preceding John Kennedy's death and various ways to prevent it, can also be cited as a significant stone of his career. The same year saw Franco's comedian come back, with him appearing as an internet tycoon in «Why Him?» with Bryan Cranston and Zoey Deutch.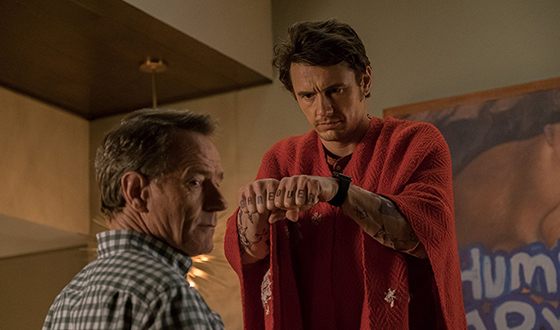 Franco is also not unfamiliar with voice acting: thus, in 2015 he voiced over the Fox in «The Little Prince», and one of the characters in «Sausage Party» in 2016.

In 2017 Franco triumphed again. He directed and starred in «The Disaster Artist» - a comedy biopic about Tommy Wiseau, one of the worst directors in history and the creator of «The Room» – often referred to as one of the worst films ever made. Dave Franco, James's brother, played the actor, who had starred in the original «Room». The film was highly appraised among the critics and got an Oscar nomination for Best Adapted Screenplay. Franco was also expected to get at least a nomination for the main American film award, but he did not make it to the short-list, only receiving a Golden Globe: The Academy is known to discriminate against comedians.
James Franco as a director
2005 marked James Franco's debut as a director with his movie «the Ape», with his cast as the main actor. After a couple of rough drafts and «passing a viva», so to say, Franco chose an interesting and important direction: the adaptation and re-thinking of the American literature and cultural phenomena.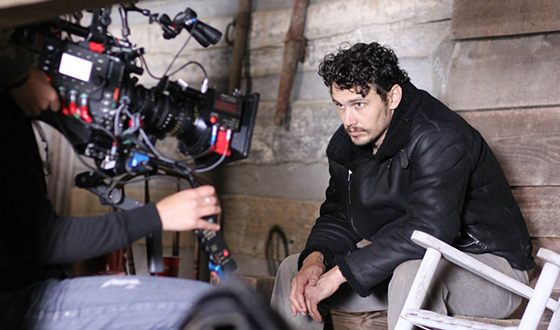 Thus, he already turned into films: 2 novels by William Faulkner - As I Lay Dying (2013) and «The Sound and the Fury» (2014), a work by Cormac McCarthy– «Child of God» (2013) and John Steinbeck's «In Dubious Battle» (2015). His movies are regularly screened at the Cannes, Venice, Berlin International, and Sundance Film Festivals and are always subject of discussion.

It is as if through his films Franco is trying to open the door to another world of serious, even experimental literature: something, to which the majority of directors are now reluctant to appeal.
James Franco's Private Life
Beau James Franco does not usually showcase his romances. He dated American actress and singer Marla Lynne Sokoloff in 1999-2004. In 2006, he dived into an affair with actress Ahna O'Reilly, but the couple broke up in 2011.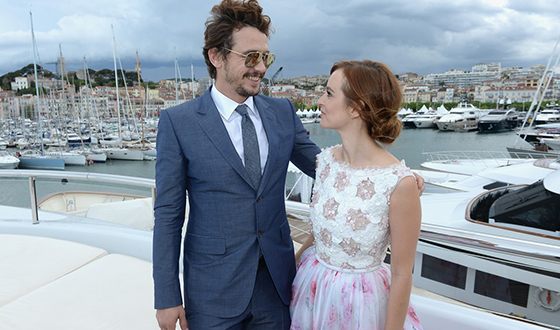 After a long 6 years of loneliness, in 2017, James Franco still introduced his new girlfriend to society. She became the editor of TV programs Isabelle Pacsad. Lovers regularly relax together and show up at social events.

By the way, in 2008 the actor did eventually graduate from UCLA and got his Bachelor's in English. Having received the degree, James moved to New York City and enrolled in Columbia University's Master's Program in Literature, all meanwhile attending the famous New York University Tisch School of the Arts.
James Franco now
Currently, Franco is, as usual, taking part in a multitude of projects at once, including those of his own. So, in 2019, the premieres of "Zeroville", in which he played Ike Jerome, and "Guardians of the Galaxy", in which he voiced Lemmy, took place.

In 2020, Franco participated in large-scale convictions, responding to allegations of sexual harassment brought against him several years ago. The actor convinced his fans and law enforcement officers that this information was published only with the aim of dirtying his reputation and had no basis.
Press Ctrl+Enter If you find a mistake