Zoë Kravitz Biography
Zoë Kravitz is an American singer, actress, and model. She has appeared in more than 40 roles on screen roles including Angel Salvadore in the superhero film 'X-Men: First Class', and Leta Lestrange in 'The Fantastic Beasts' film series. Her roles in 'The Divergent' film series as well as the post-apocalyptic action film 'Mad Max' brought the young actress global acclaim.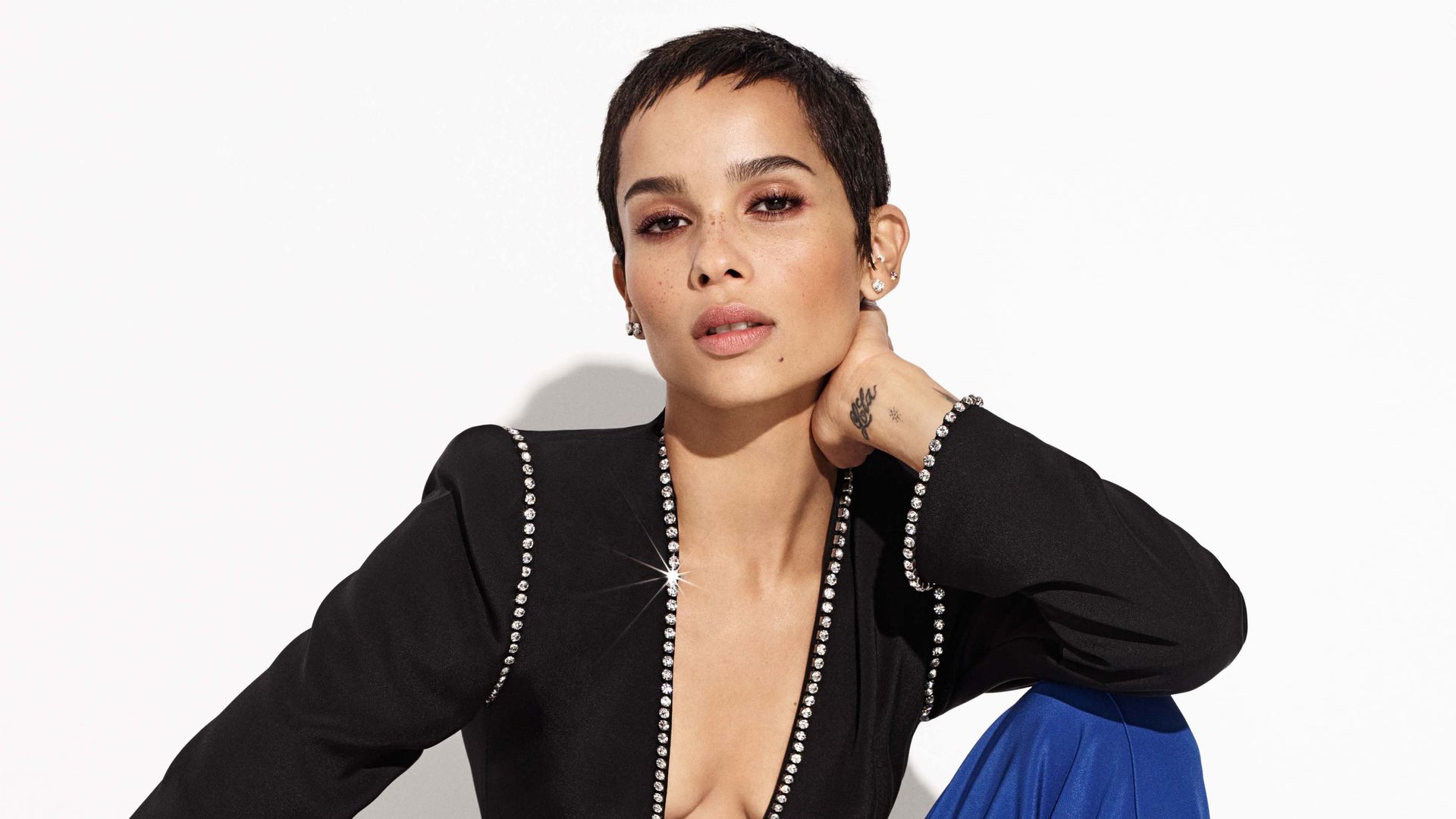 Family and Childhood
Zoë Isabella Kravitz was born in 1988 in Los Angeles, to musician Lenny Kravitz, and his wife Lisa Bonet, an American actress and model. Zoë is proud to be a part of an artistic family. Kravitz's maternal grandfather, Allen Bonet, was an opera singer. Her paternal grandmother, Roxy Roker, was a famous black actress, while her grandfather, Sy Kravitz (who was of Ukrainian-Jewish ancestry) produced science films.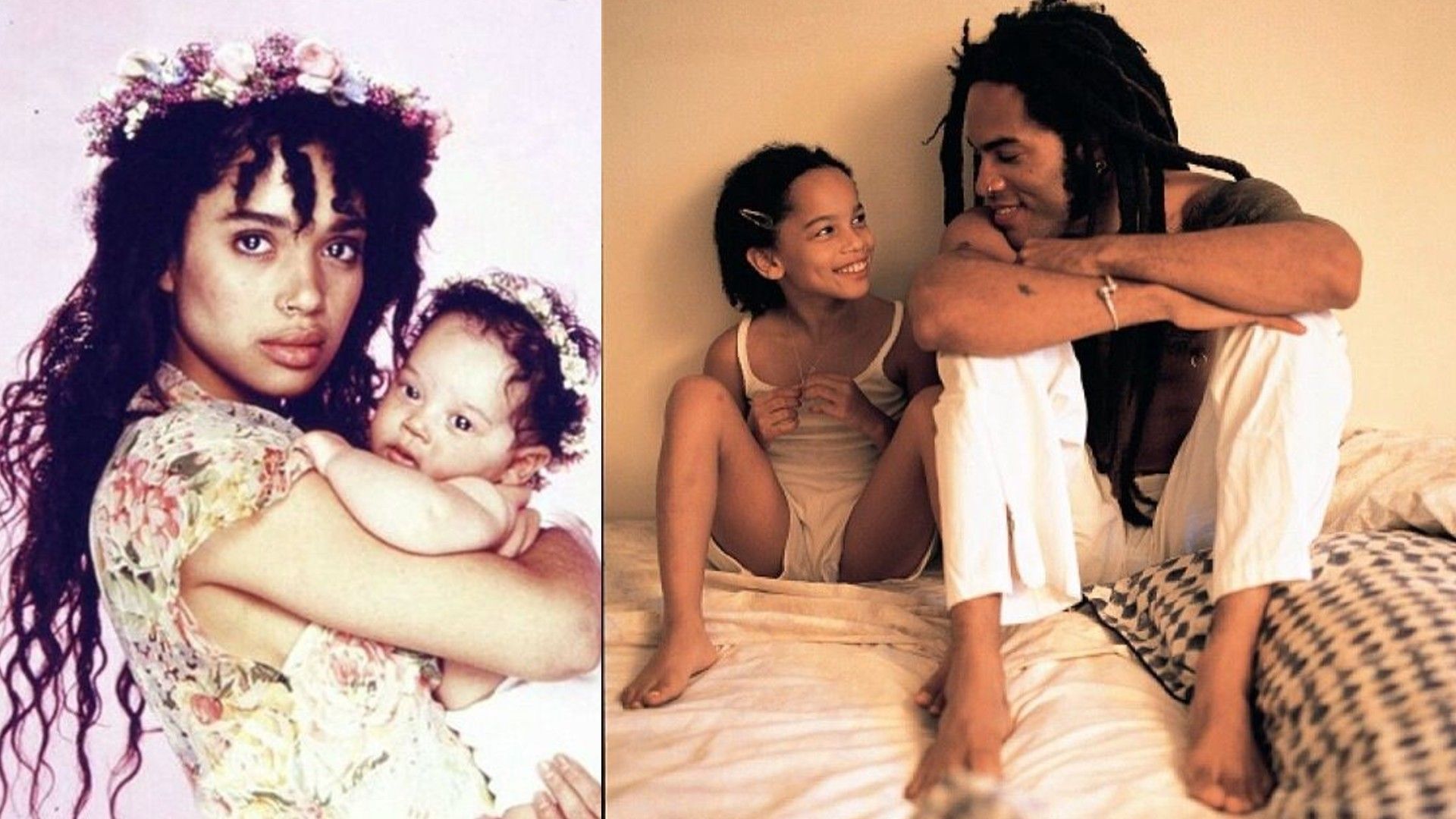 Kravitz's parents divorced when she was 5. For the first few years following the divorce, she lived with her mother in a quiet house in Topanga, being raised in what was very much a hippie lifestyle. When Lisa began a relationship Jason Momoa, a future 'Game of Thrones' star, the 11-year-old decided to move in with her father. 'I think it was really hard for my mom. But it was also important to her that I knew him, because my mother and father aren't close at all,' Kravitz explained to Rolling Stone.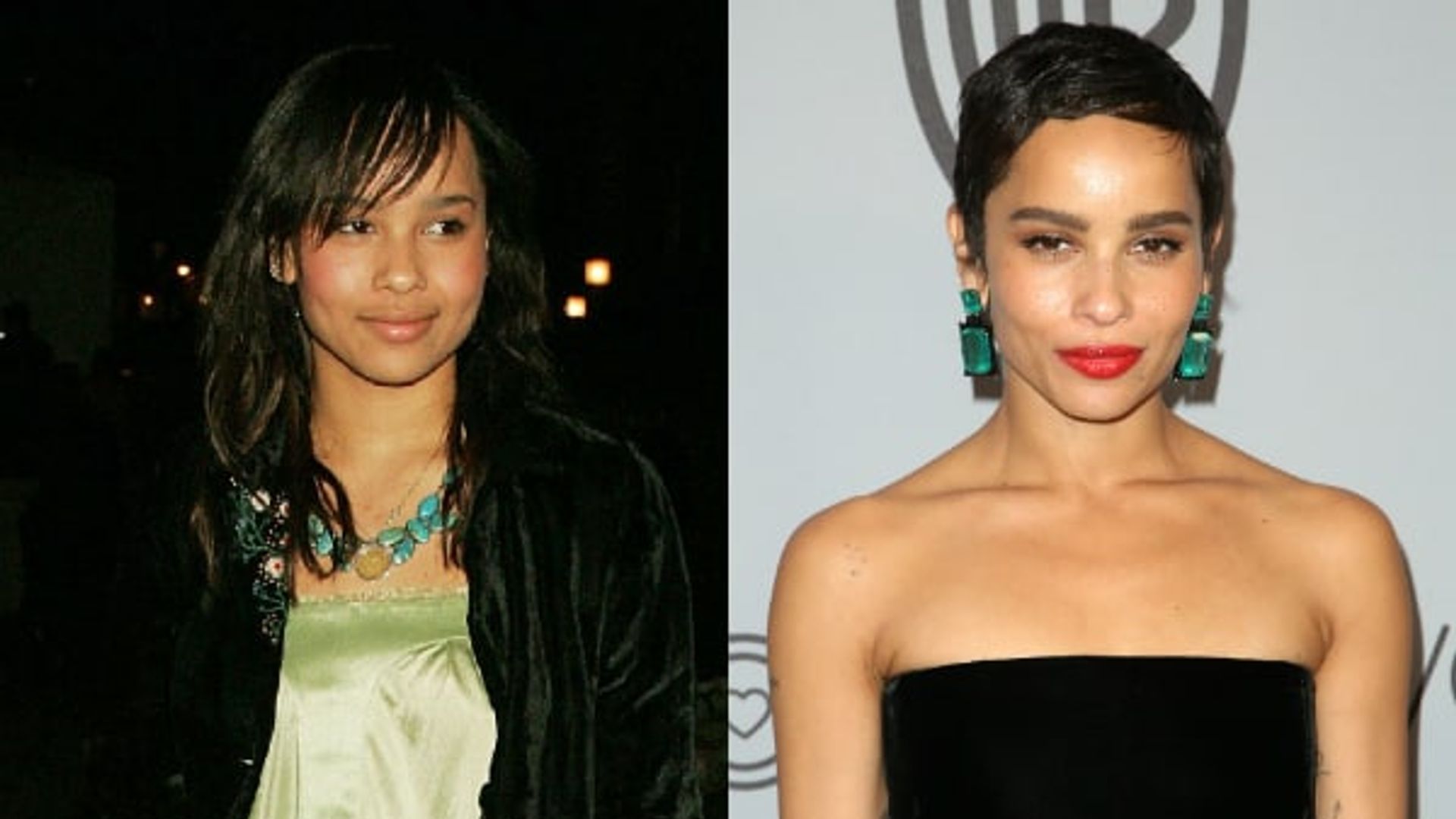 Lenny lived a busy and turbulent life in the vibrant city of Miami, which was totally different to the life Zoë had known thus far. Her father would often have big name house guests who were influential in Zoë's eventual career choice. By the time Zoë had reached her teenage years, she was rubbing shoulders with the likes of Mick Jagger, Ashton Kutcher, and Nicole Kidman.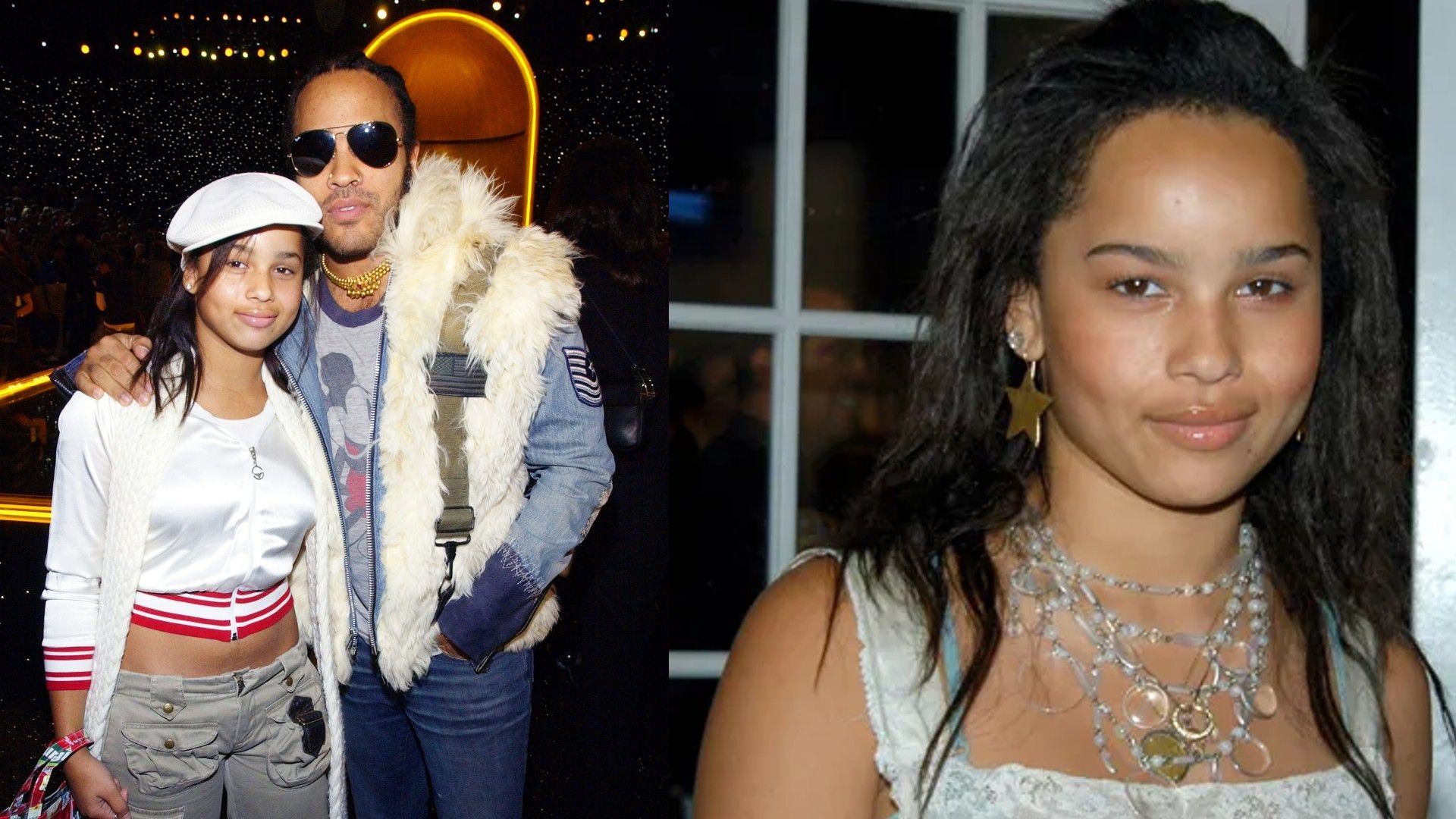 The now strained mother/ daughter relationship became less and less involved with Zoë spending only a small amount of time with her mother during the summer. At the same time, Zoë was more than happy to meet her half-siblings, Lola and Nakoa-Wolf, who were Lisa and Jason's common children. The girl's turbulent relationship with her mom and stepdad would gradually become tempered by gratitude and awe. Somehow, all of them, including Lenny, managed to create 'one big happy family'.
Early career path
Kravitz graduated from high school in Miami and continued her studies at the State University of New York at Purchase. Although, she left college after a year to devote herself to music and cinema. Her journey began with a musical band 'LolaWolf' which she founded at the age of 16. This trio's name was highly symbolic, as it was an acronym for the names of Zoë's half-siblings.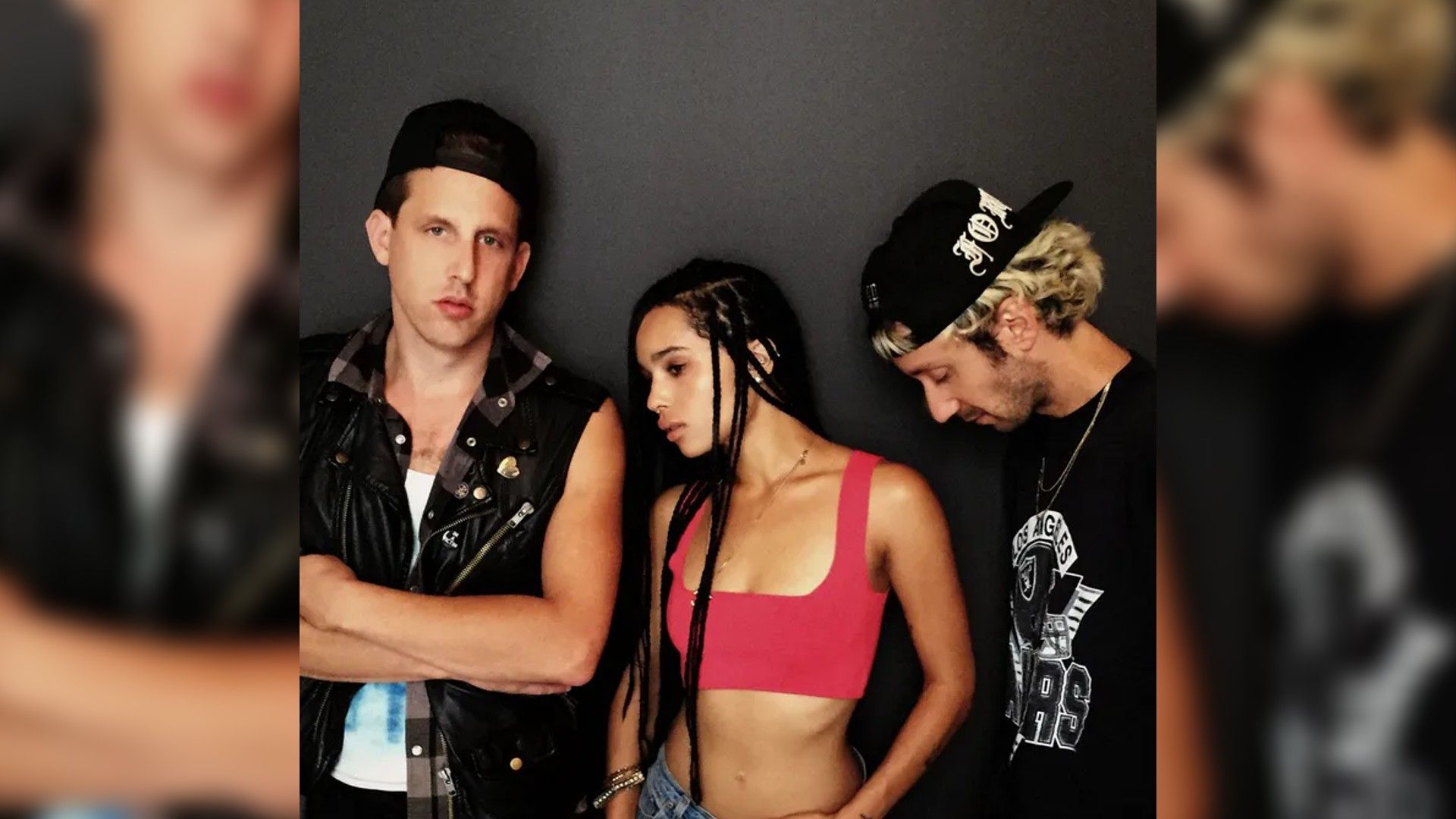 Kravitz, keyboardist James Levy, and drummer Jimmy Giannorolus toiled to create music which combined elements of electropop and R'n'B. The budding musicians would not sign any contracts with major labels, rather trying to forge their own way ahead. Their first album titled 'CalmDown' was a success. Their video for the 'Jimmy Franco' song features Kravitz getting intimate with A$AP Rocky. Also, Zoë invited the queen of controversy, Miley Cyrus, to co-star in Lolawolf's 'Bitch' video. Making music and being among the then influencers gave Kravitz strength in battling her mental demons. She has suffered from depression and an eating disorder throughout most of her young life.

Zoë also made her name in the modeling business. Unfortunately, her first professional photos were deemed useless by the country's top fashion magazines, as the 17-years-old was depicted consuming alcohol and cigarettes. Following this setback, Zoë took on a more sophisticated approach to her photoshoots — and so, Kravitz's photos have finally appeared in popular magazines like 'Elle', 'Teen Vogue', and 'Vanity Fair'.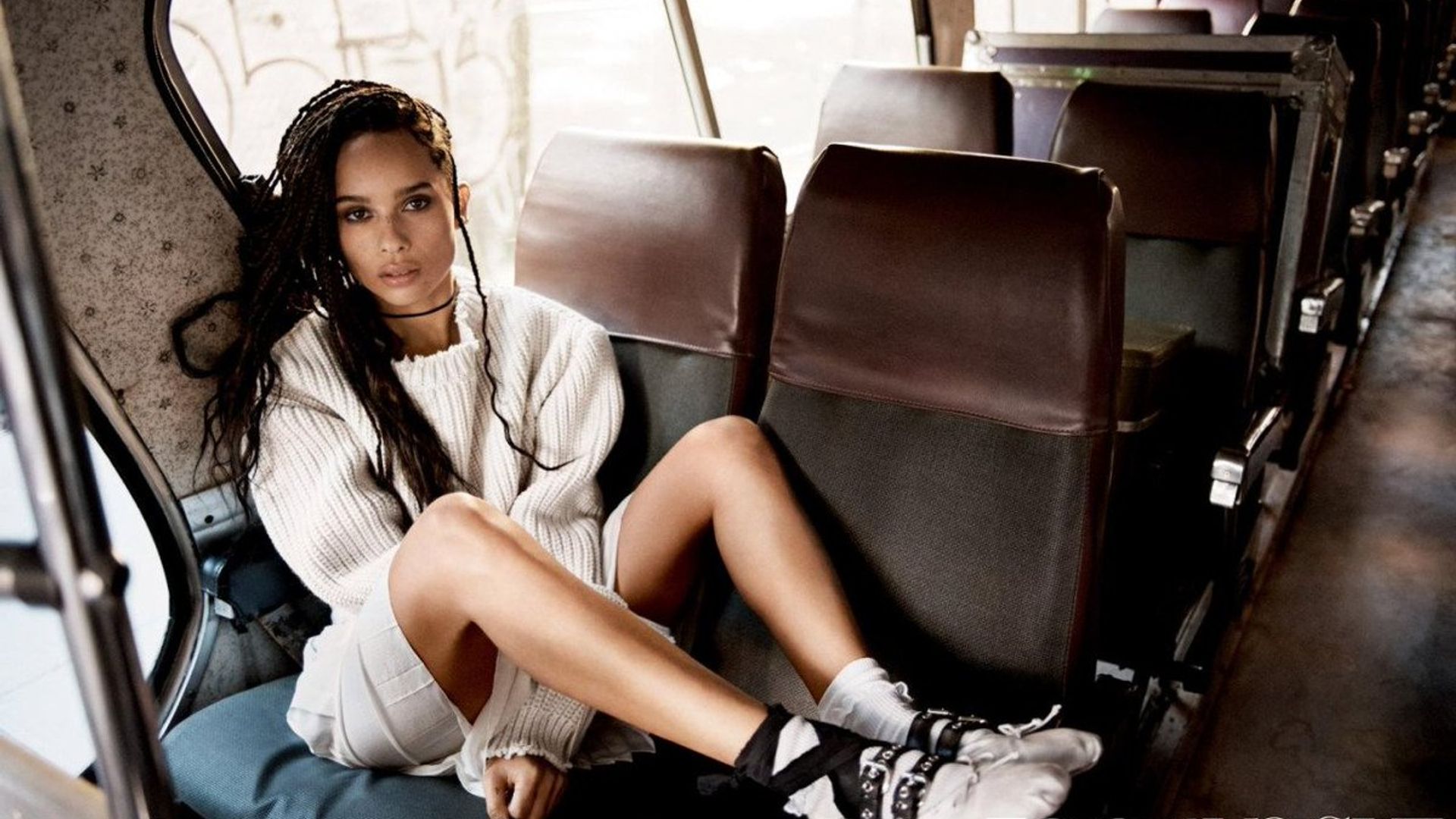 By her early 20s, Zoë became a fashion darling in the world of Hollywood. She was the face of Vera Wang's 'Princess' fragrance, and also starred in Alexander Wang's T collection ad campaign.
The Acting Career
Born into a family of performing artists, Zoë developed an interest in cinematography. She made her film debut in 2007, in Scott Hicks's 'No Reservations', a critically acclaimed romantic comedy-drama movie. The young woman was thrilled for the opportunity to work with such great actors as Catherine Zeta-Jones, and Aaron Eckhart.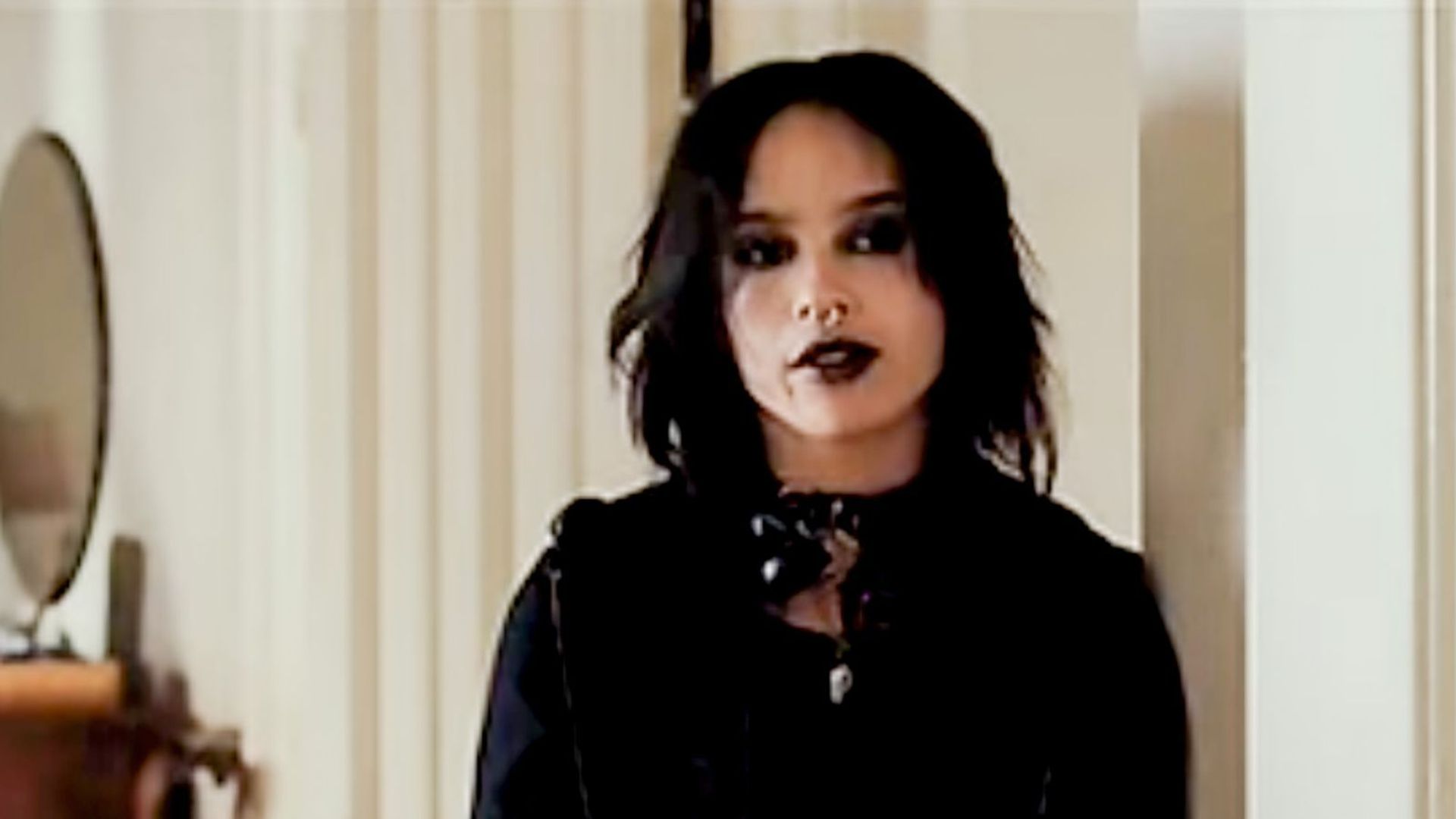 In the next couple of years, Zoë starred alongside Jodie Foster in the psychological thriller 'The Brave One' (2007), and worked with award-winning actor, Ben Foster, on the set of the film 'Birds of America' (2008). The rising star also appeared in the acid-tongued high-school comedy 'Assassination of a High School President'(2008) with Bruce Willis and Mischa Barton.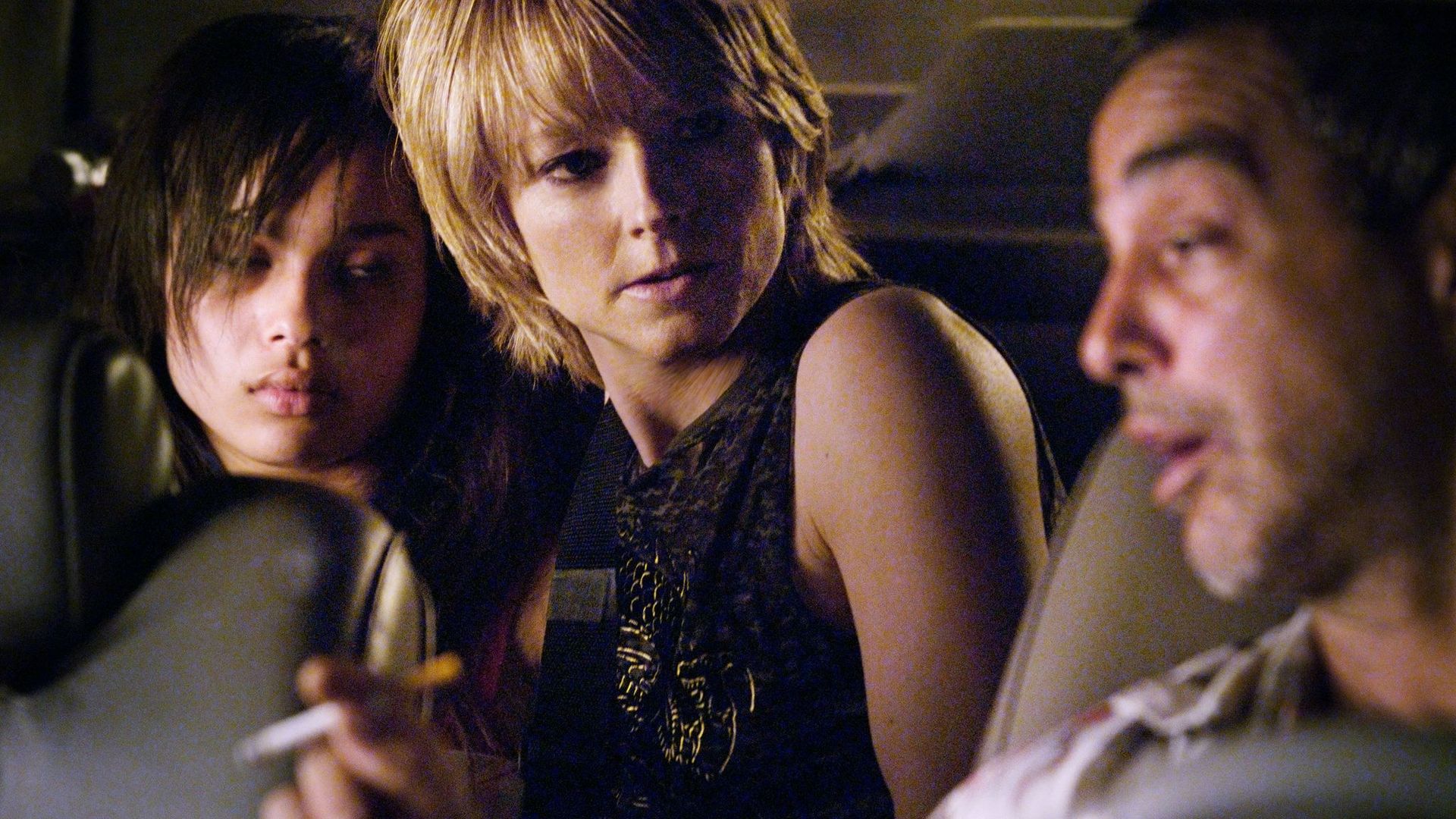 Despite having little experience, Kravitz was lucky enough to work with a number of A-list actors, such as Pierce Brosnan in 'The Greatest'(2009), or David Duchovny in 'Californication'. These small roles proved themselves vital stepping stones towards the success waiting just around the corner.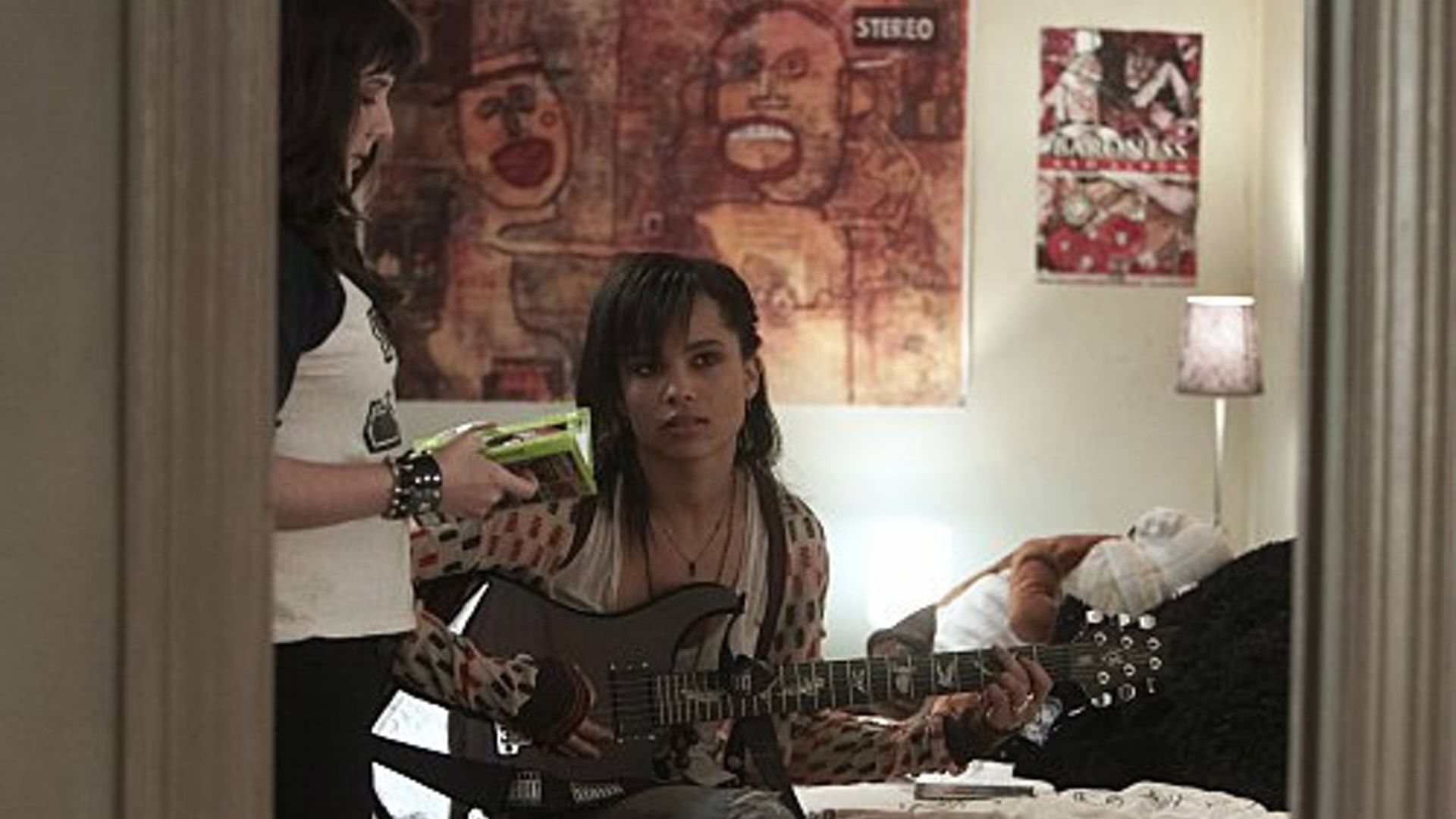 Zoë achieved worldwide fame and attention for her role in the 2011 superhero film 'X-Men: First Class', where she played Angel Salvadore, a mutant with an insectoid physiology. To prepare herself for the role, the actress would be required to endure a four-hour long transformation of make-up and wing tattoos — each day of shooting! To depict flight, Zoë would stand on elevated platforms suspended by wires, sometimes from a helicopter, to allow for certain camera angles to create the Hollywood illusion. In 2013, Kravitz made good friends with Will Smith on the set of the post-apocalyptic thriller 'After Earth'. Smith was a friend of her mother and acted as somewhat of a mentor to the young actress, offering advice and guidance.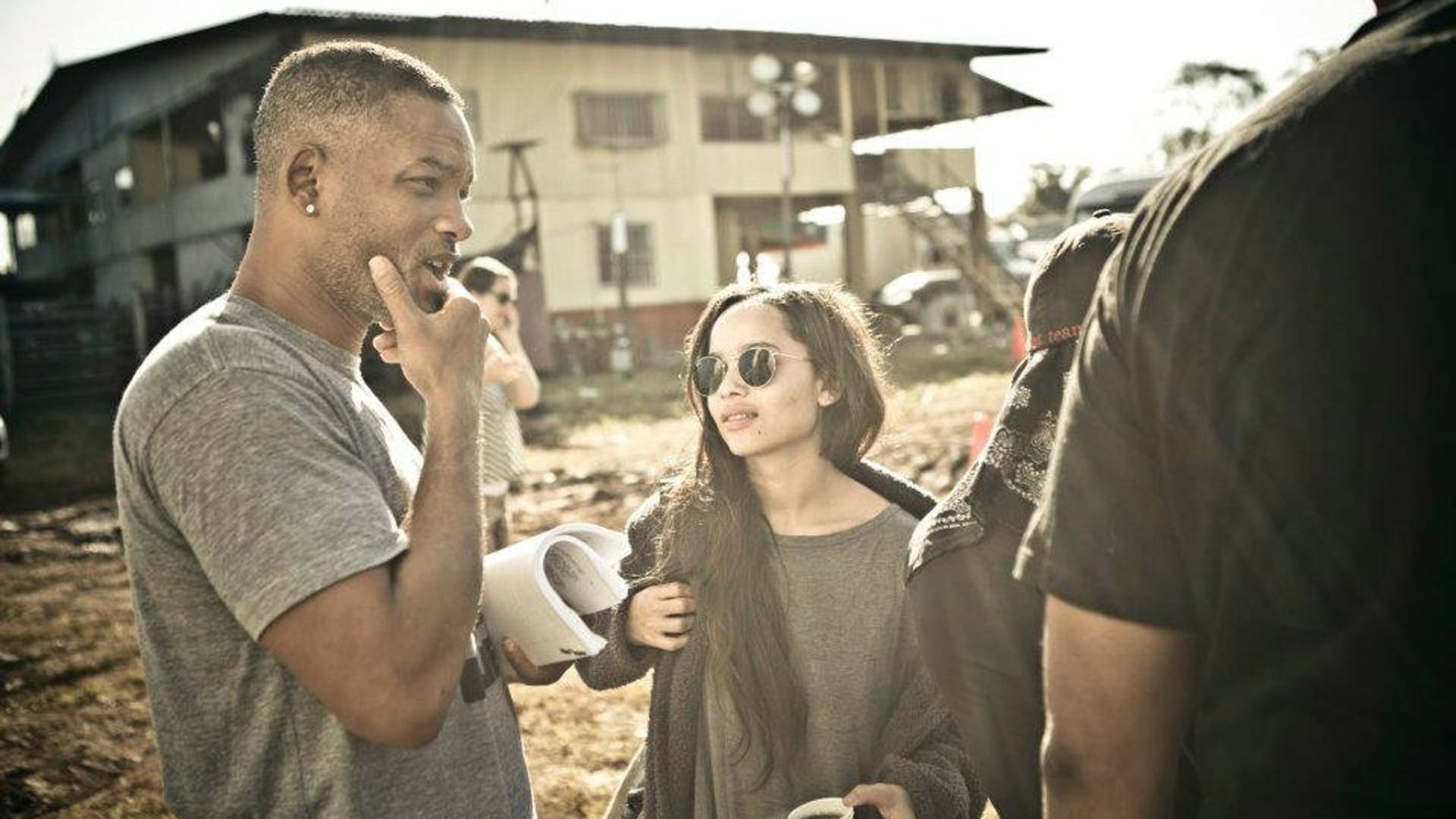 Rewinding to the mid-2010s, Zoë had become a teen idol, after she kept the supporting role in 'The Divergent' series, based on the bestselling trilogy by Veronica Roth. In the books and movies, society is divided into five factions, founded on certain values. The story revolves around a young 'Divergent' Tris Prior (Shailene Woodley) who has equal attributes of multiple factions. Kravitz was given the role of Prior's brave and tough best friend, Christina. Three big-budget blockbusters were released on screen in 2014, 2015, and 2016. The final movie's production was canceled in 2018 because of the falling ratings and lack of interest from the original cast.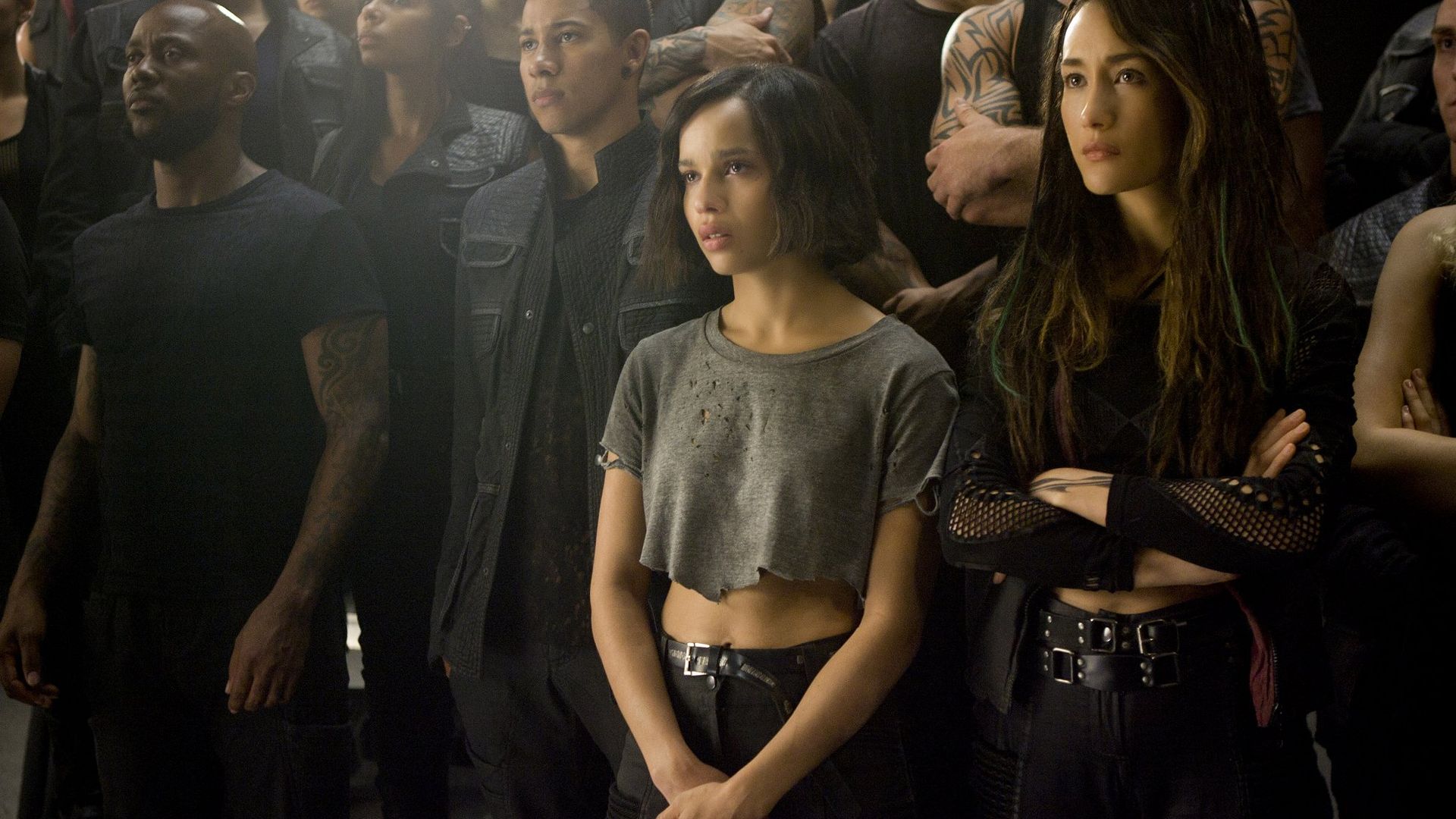 In 2014, Zoë starred in 'The Road Within' with Robert Sheehan and Dev Patel. That was a special movie for the young actress as she related her own experiences with anorexia, and self-harm, which she would speak frankly about in later interviews. 'That was pretty easy for me — I struggled with an eating disorder in high school and into my early 20s. That's part of what actually attracted me to the role; I think it's really important to talk about body image and the struggles a lot of women have with food — especially in the entertainment industry. I related to her in a lot of ways', she said to Nylon. Over the next year, Kravitz joined the cast of 'Mad Max', the fourth installment in the post-apocalyptic movie franchise. The film crew was basically shooting in sand dunes for six months. Zoë said that the isolated environment and cold weather had affected her badly. 'You start to get a little crazy, no pun intended, a little mad', Kravitz remarked. The actress also confessed her 'badass' mom had been an inspiration for her role of Toast — one of the villain's wives, who ends up amidst the action when Furiosa (Charlize Theron) liberates them from captivity.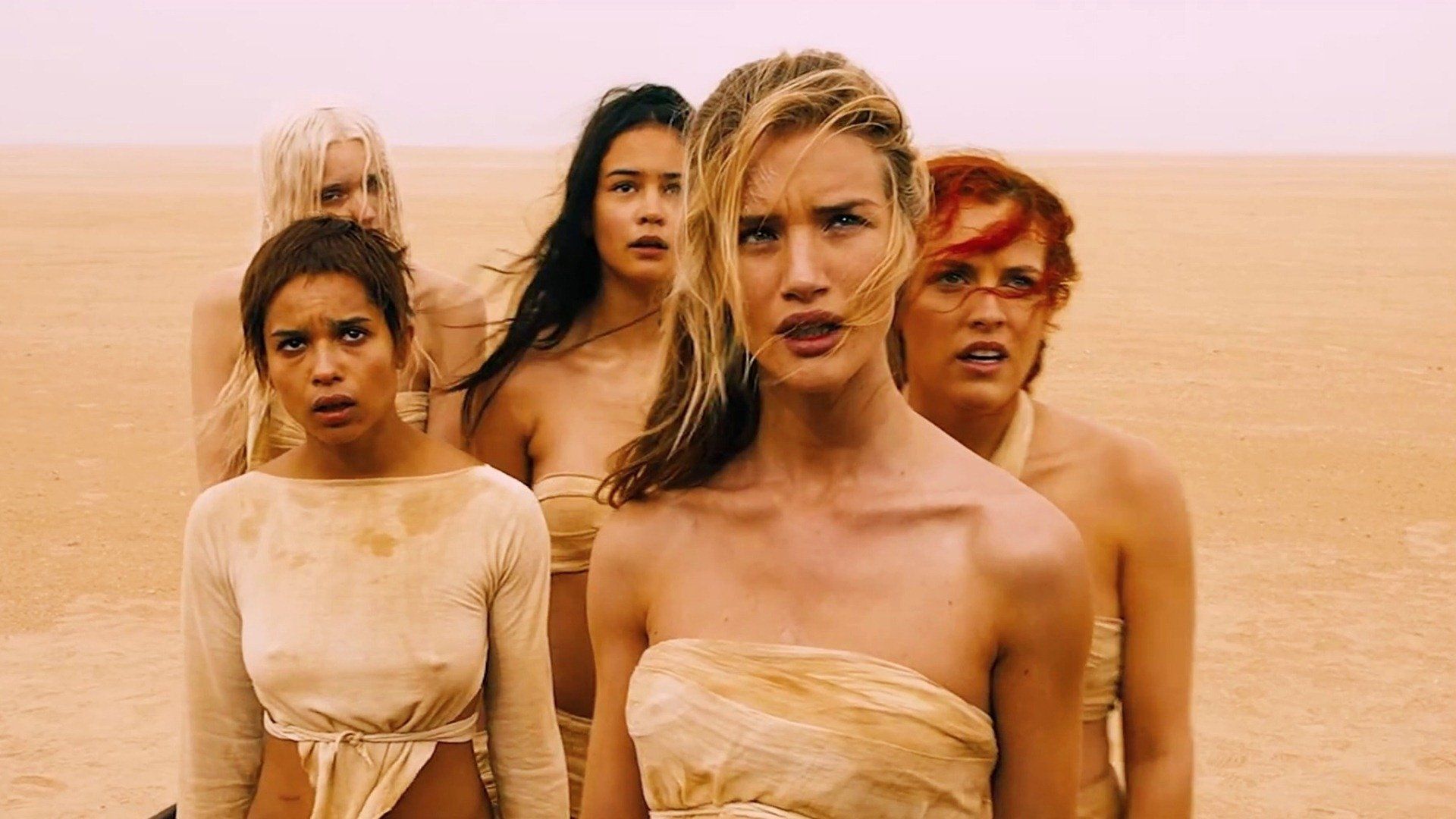 It was not only blockbusters films in which Zoë would excel. The Golden Globe-winning HBO drama 'Big Little Lies' became an important milestone in her career. The story about women in general, with a particular focus on domestic violence allowed the audience to take a fresh look at Kravitz's talent. Her character Bonnie is a yoga teacher/ healthy lifestyle advocate who isn't as happy and free as she may, at first, appear.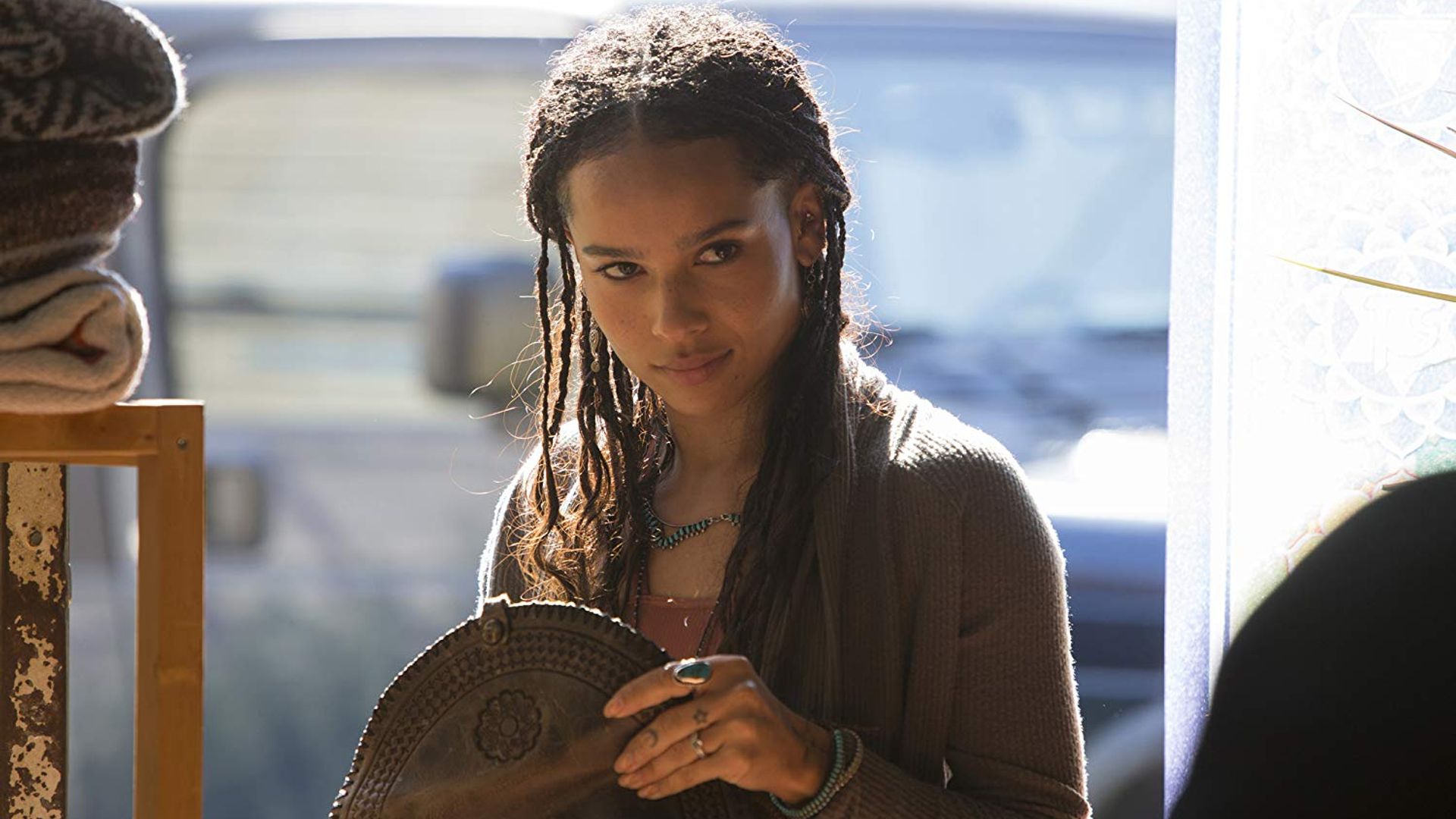 In 2018, Kravitz got one of the major roles in the new Potterverse movie, 'Fantastic Beasts: The Crimes of Grindelwald' (her character appeared briefly in the previous 2016 film). The actress confessed that she was thrilled to play 'a person of color in the 1920s', and her heroine, Leta Lestrange, a pure-blood witch, definitely helped to diversify the franchise.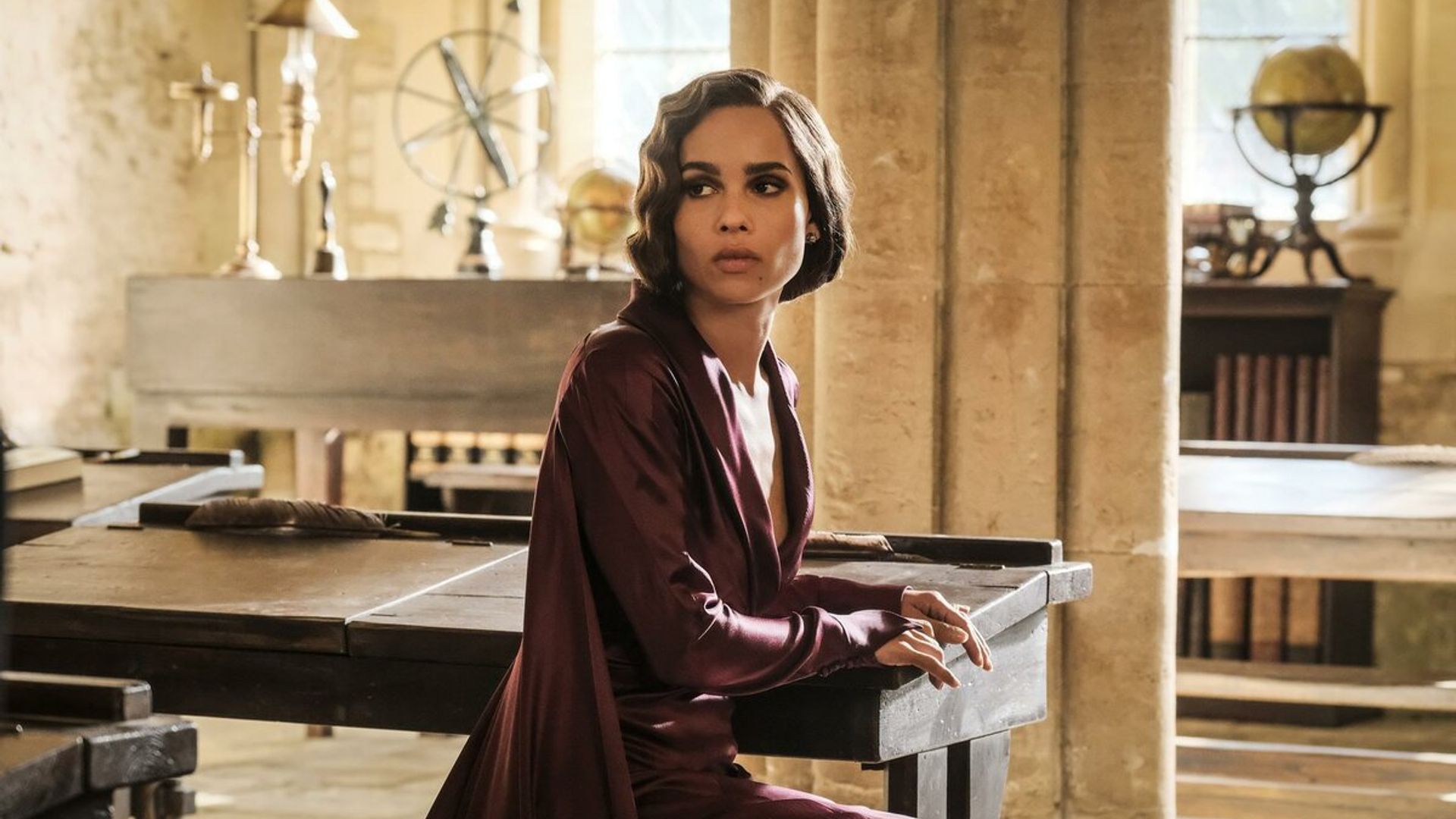 While Zoë's other movies 'Rough Night' (2017) and 'Kin' (2018) received generally mixed and unfavorable reviews, a 2020 Hulu TV-series 'High Fidelity' enthralled the audience with its melancholy soulfulness that became surprisingly touching. Kravitz's character is a record store owner who can't live without music and tries to fix her own love life. The essence of this simple, bluntly effective movie hit the audience right through the heart and the mind. Still, the show was dropped after its first season. Zoë called it a huge mistake, as she received an outpouring of messages from viewers who truly loved the show.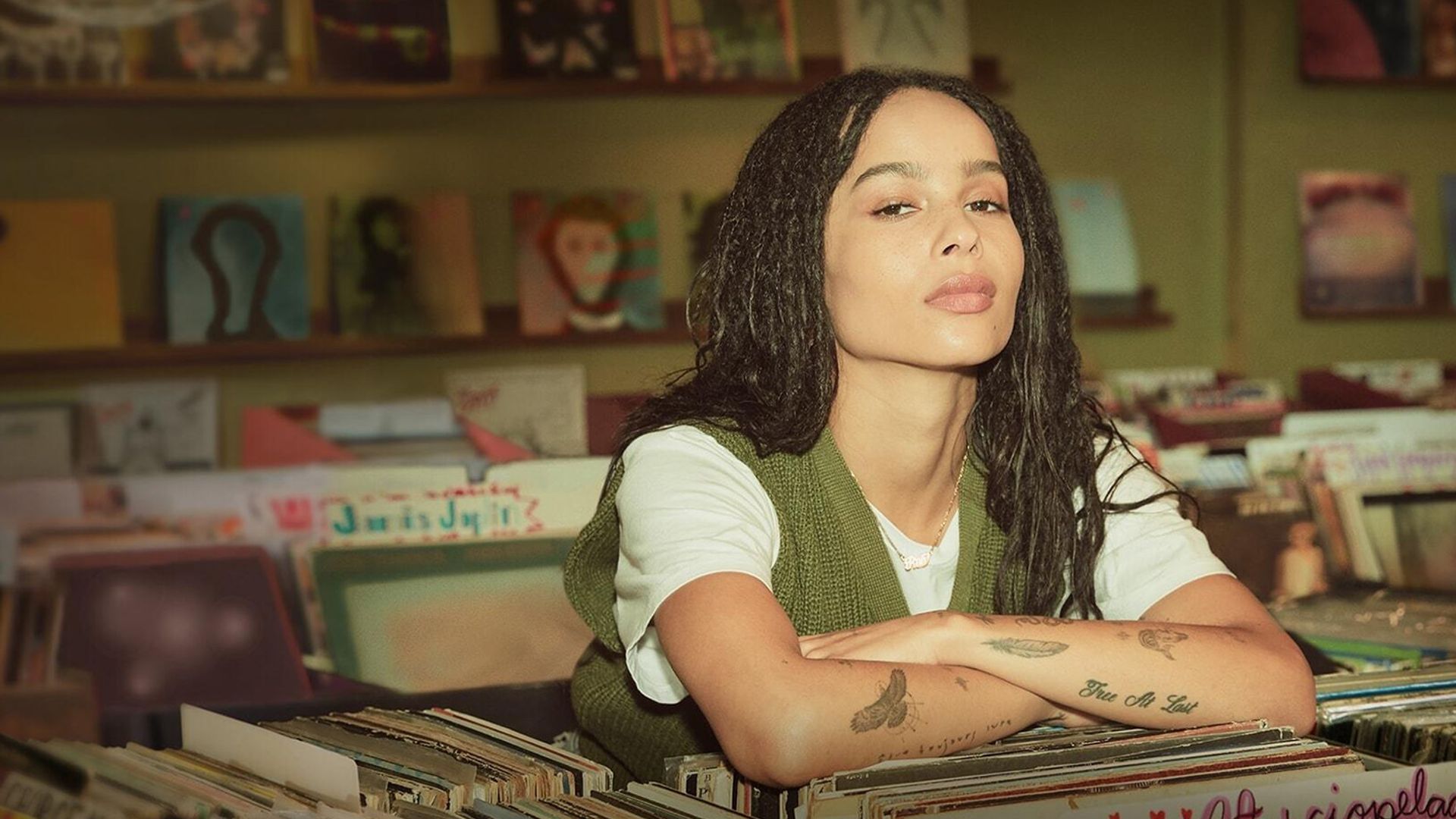 Zoë Kravitz's Personal Life
Although discreet about her personal life, Zoë Kravitz has been romantically linked to a number of high-profile entertainers over the years. One of her first 'confirmed' boyfriends was Ben Foster, an American actor most known for movies like 'Liberty Heights', 'The Punisher' and 'X-Men: The Last Stand'. Their relationship did not last long, and soon the actress, allegedly, had a short romance with a lead singer of the indie rock band MGMT, Andrew VanWyngarden.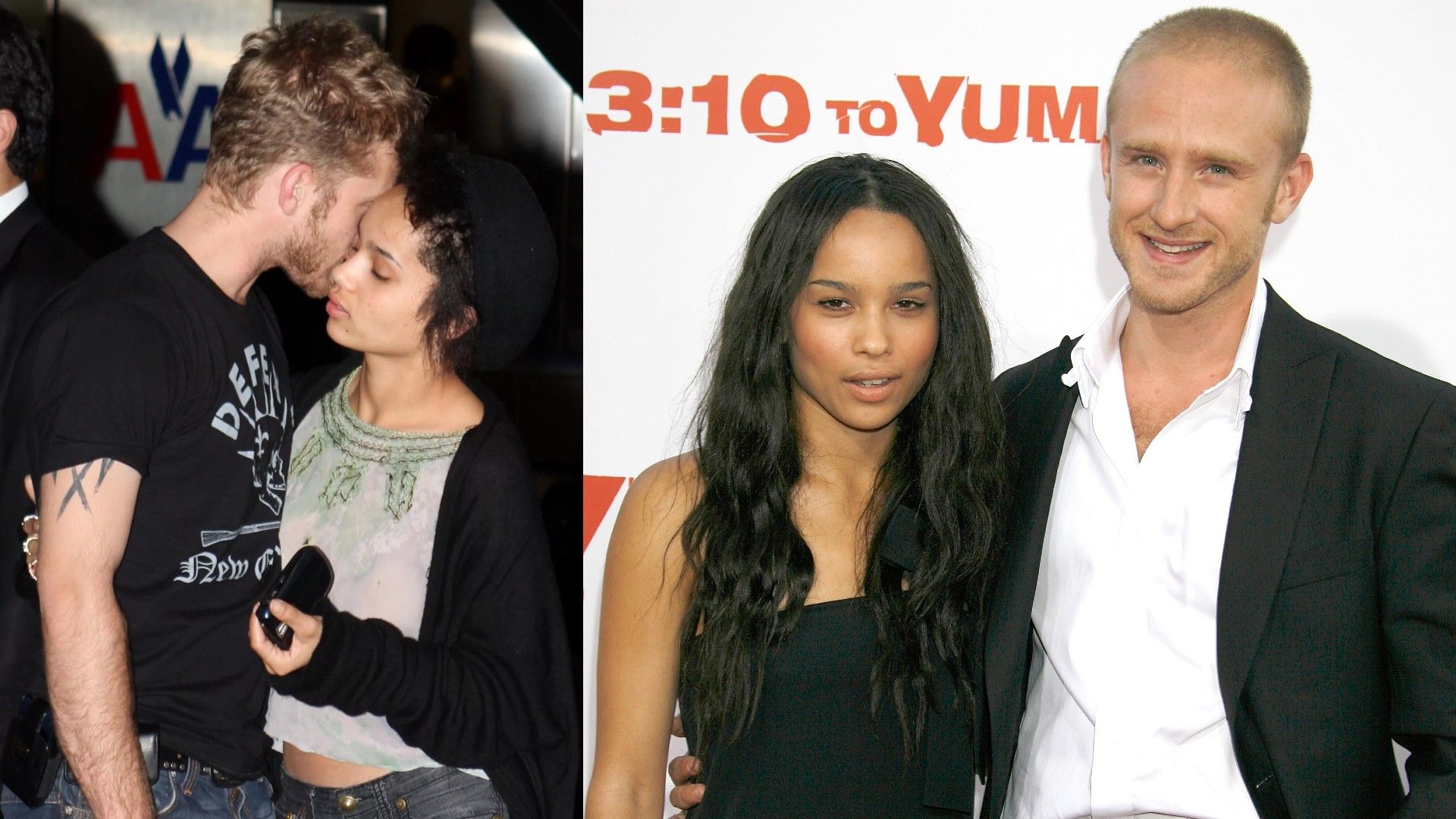 Press stories over the summer of 2010 alleged Zoë had formed a relationship with the actor Ezra Miller, whom she had met on the set of 'Beware the Gonzo'. Earlier that year, the actress attempted to spark an on-set romance with her co-star Michael Fassbender, who had been cast as Magneto in 'X-Men: First Class'. When the shooting ended, so did the love affair.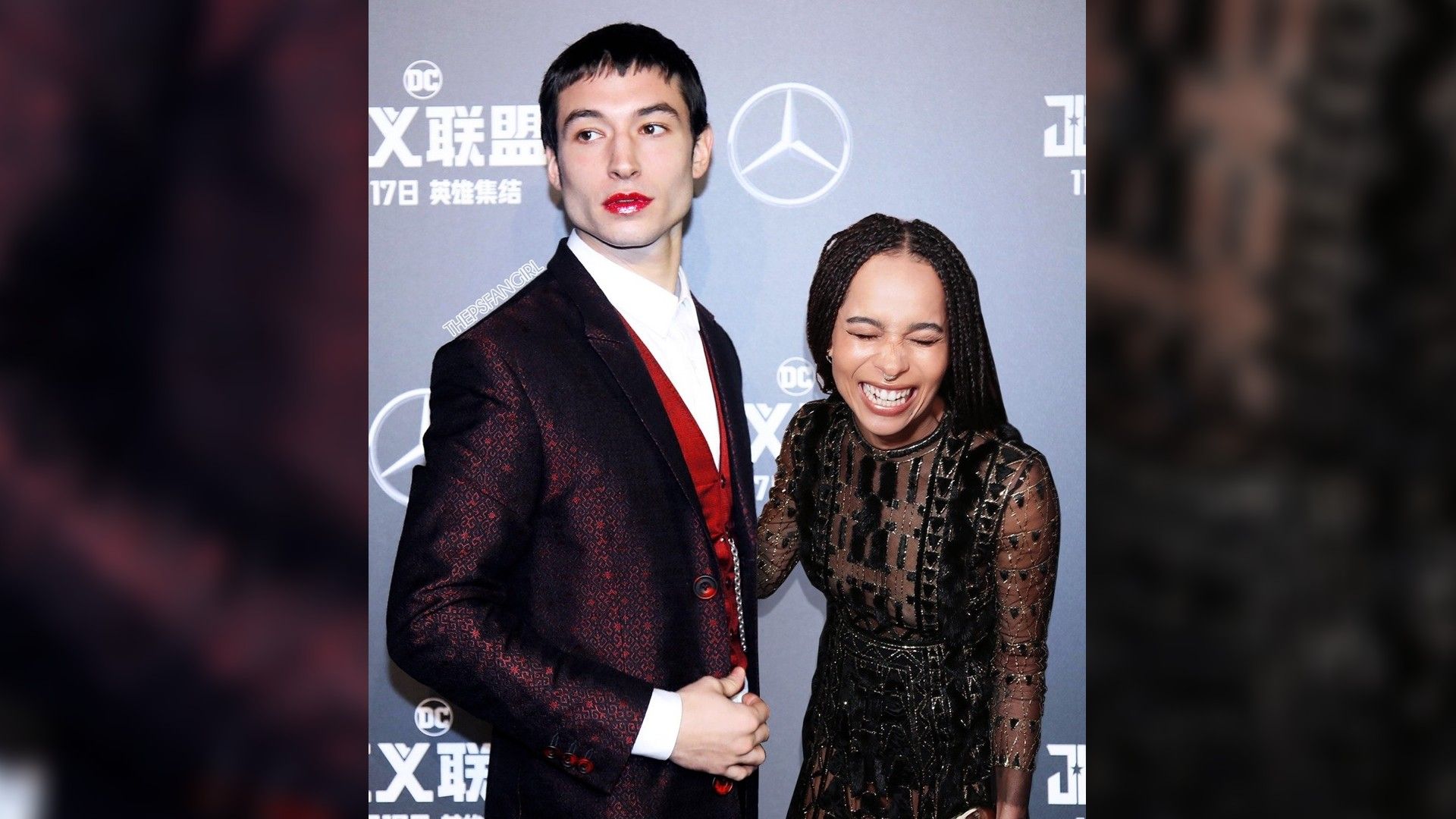 The next Kravitz's boyfriend, Penn Badgley, is well-known for his roles in TV series 'Gossip Girl' and 'You'. They began dating in the early 2010s and broke up in 2013. The actress then has been seen with the musician Twin Shadow, aka George Lewis, Jr. — and again, the love story didn't last long.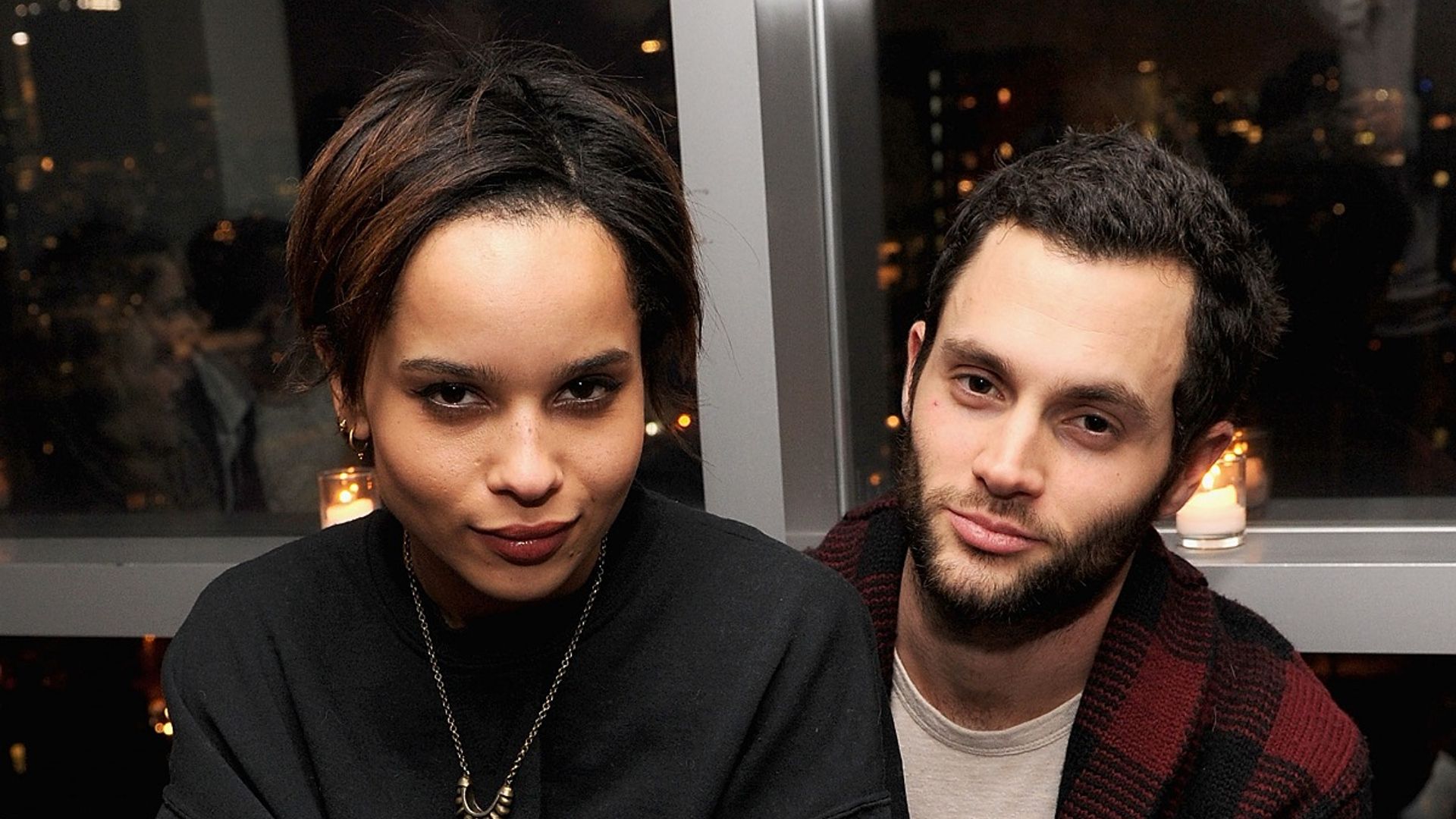 In 2015, Zoë met Karl Glusman, an American actor known for his appearance in the erotic drama film 'Love'. They got married in 2019, in Paris. Among the wedding guests were Kravitz's 'Big Little Lies' co-stars, including Reese Witherspoon, Nicole Kidman and Shailene Woodley, as well as other Hollywood celebrities. Unfortunately, the marriage ended in divorce after 18 months. 'It really is less about him and more about me learning how to ask myself questions about who I am and still learning who I am, and that being okay', she explained later.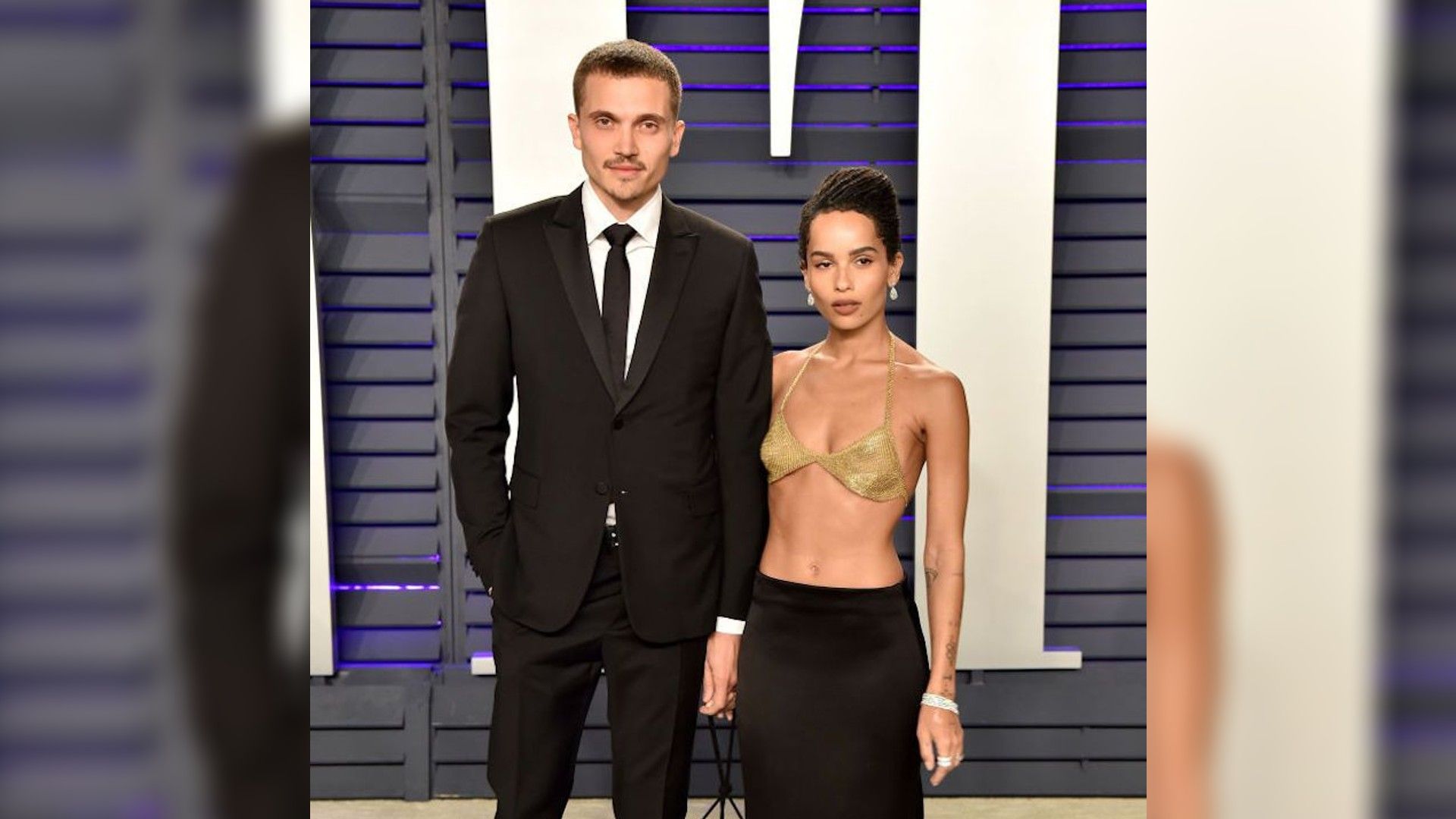 Kravitz is currently dating the 'Magic Mike' star Channing Tatum, who also got divorced in 2020. Their first stirred romance was rumored to have began in September 2021, when they were spotted talking sweetly at the Met Gala. The actress remains tight-lipped about her new romance, but confirmed that she is 'truly happy'.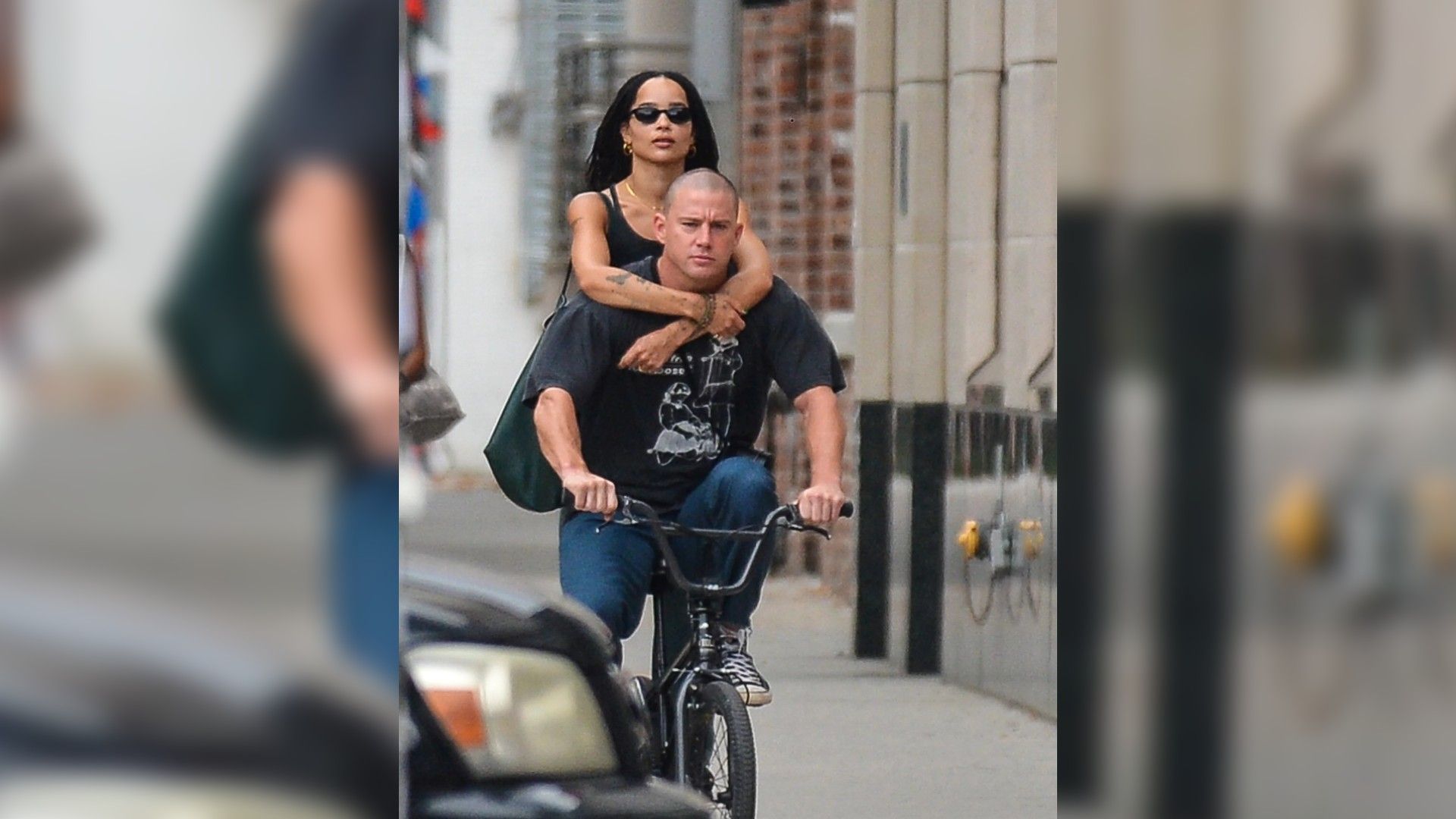 Zoë Kravitz Now
Back in October 2019, it was revealed that Zoë Kravitz would play Catwoman in Matt Reeves' version of Batman. Robert Pattinson was honored to depict the iconic DC hero. To portray the ambiguous villain dressed in a latex suit, Zoë spent several months working out, learning to use guns and mastering the use of a long black whip — her character's main weapon.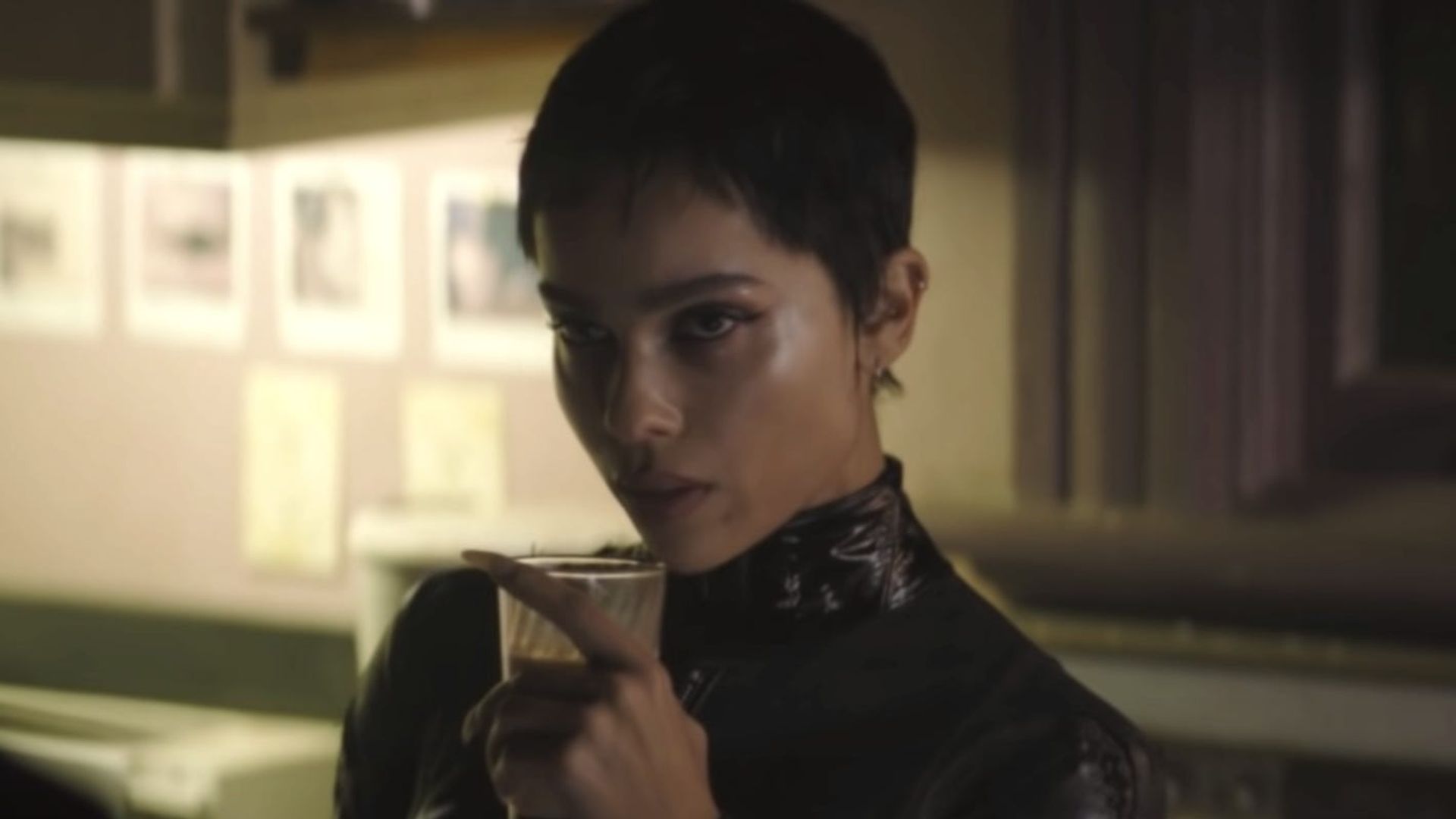 'Kicking. Lots and lots of kicking. We worked with the stunt coordinator a lot to get a sense of her movements — we did a lot of floor work, but kicking seemed to be [Catwoman's] M.O.', Zoë said to Buzzfeed. She also mentioned that loading and shooting a gun without spoiling her nails was a great skill she developed during the shoot. 'The Batman' premiered in the United States on March 1, 2022.
Press Ctrl+Enter If you find a mistake