Winona Ryder biography
Winona Laura Ryder is an unorthodox American actress, rose to popularity in the late 80-s. Throughout her career, she worked with such established directors as Tim Burton (Beetlejuice, Edward Scissorhands), Martin Scorsese (The Age of Innocence), Jim Jarmusch (Night on Earth) and Francis Ford Coppola (Bram Stoker's Dracula). She also starred in multiple independent and art-house films including Heathers, Great Balls of Fire! and A Scanner Darkly, along with psychological drama Girl, Interrupted. American sci-fi horror series Stranger Things is Ryder's latest and one of the most hyped projects. Net worth: $18 million.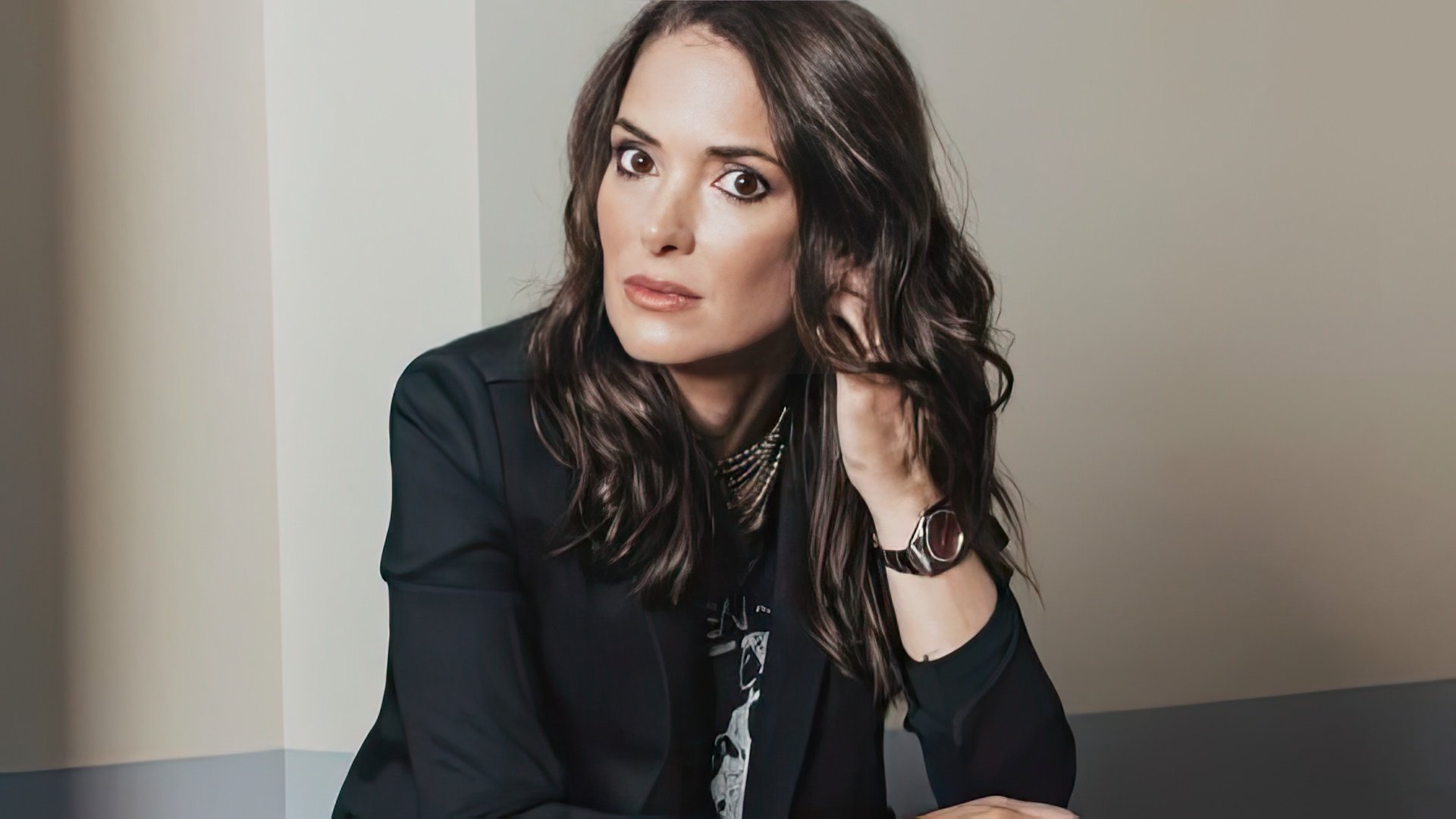 Early life and family
Winona Rider was born as Winona Laura Horowitz on October 29, 1971, in Olmstead County, Minnesota. She got such an unusual name in honor of a city Winona, right nearby her place of birth. Her parents, Michael D. Horowitz and Cynthia Palmer (nee Istas) were descendants from Russian and Romanian Jews. Her fathers' family originally was named Tomchin but took the surname Horowitz after they moved to States. Winona has a younger brother Urie, named after the first Soviet cosmonaut Yuri Gagarin, and two half-siblings from her mother's first marriage: sister Sunyata Palmer and brother Jubal Palmer.

Winona's parents earned their living through writing and publishing and were pretty open and adventurous in nature. Her father was an avid collector of antique books and had an impressive exposition of psychedelic literature. Timothy Leary, a world-famous philosopher, psychologist, and psychedelic researcher, was Winona's godfather. Amongst Horowitz's family friends were many hipsters and beatnik poets, including Allen Ginsberg. Her middle name, Laura, future actress was given in honor of Laura Huxley, a wife of their close friend and famous writer Aldous Huxley. Winona's mother was a Buddhist and her father was an atheist, however, there were no religious conflicts in their family since parents wanted children to have an open mind and develop their own belief systems.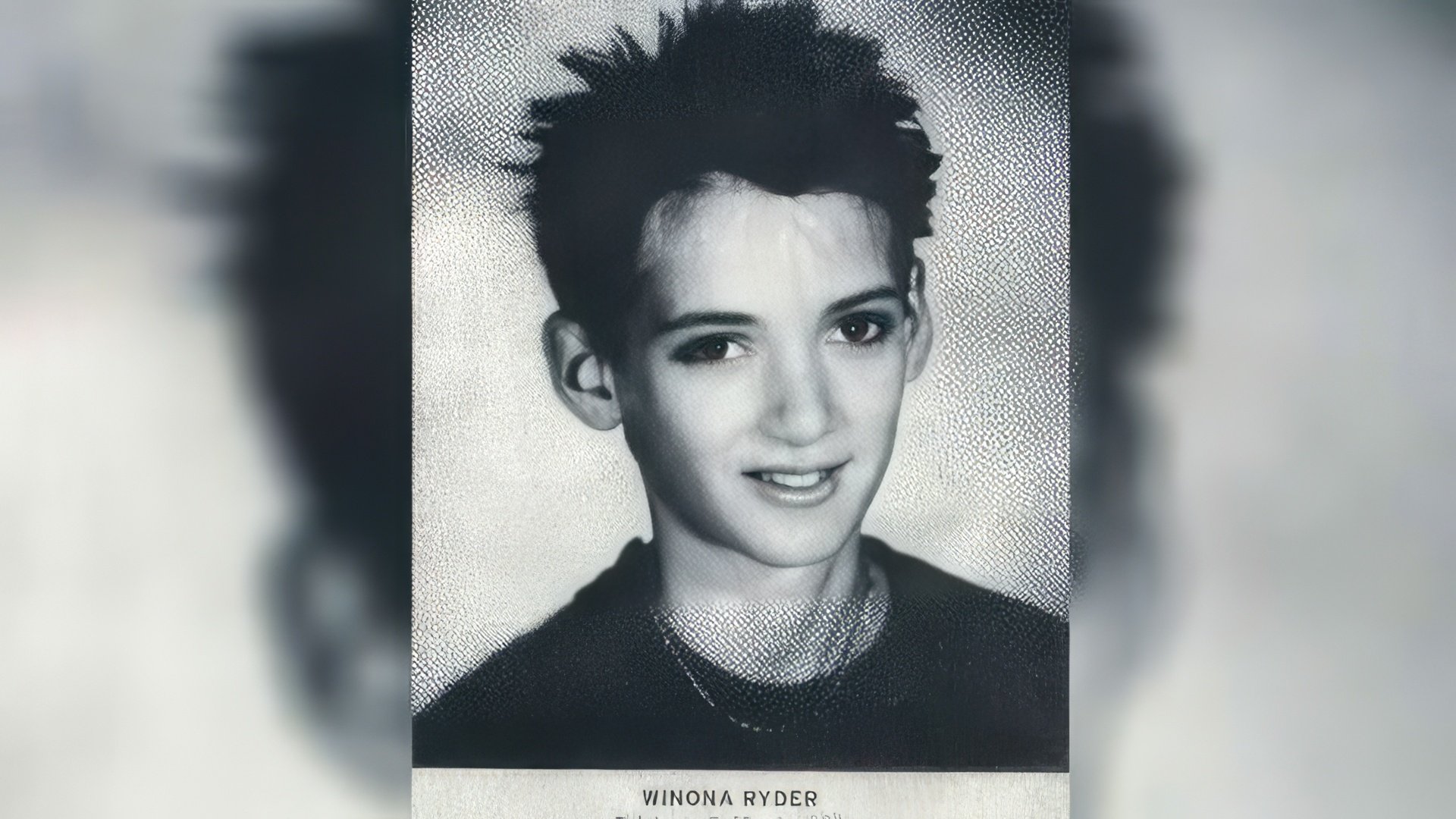 For a long time, Winona's parents lived together in civil marriage and registered officially only when their daughter turned 11 years old. They moved around the country a lot, never staying in one place for a long time; they lived in Columbia County, in Mendocino, California, and later moved to Elk, California where they lived in a remote commune called Rainbow along with seven other families. Living in a country, they had no electricity and television (but had grassland for horses), so Ryder had to devote most of her free time to reading. Her favorite book in childhood was J. D. Salinger's The Catcher in the Rye.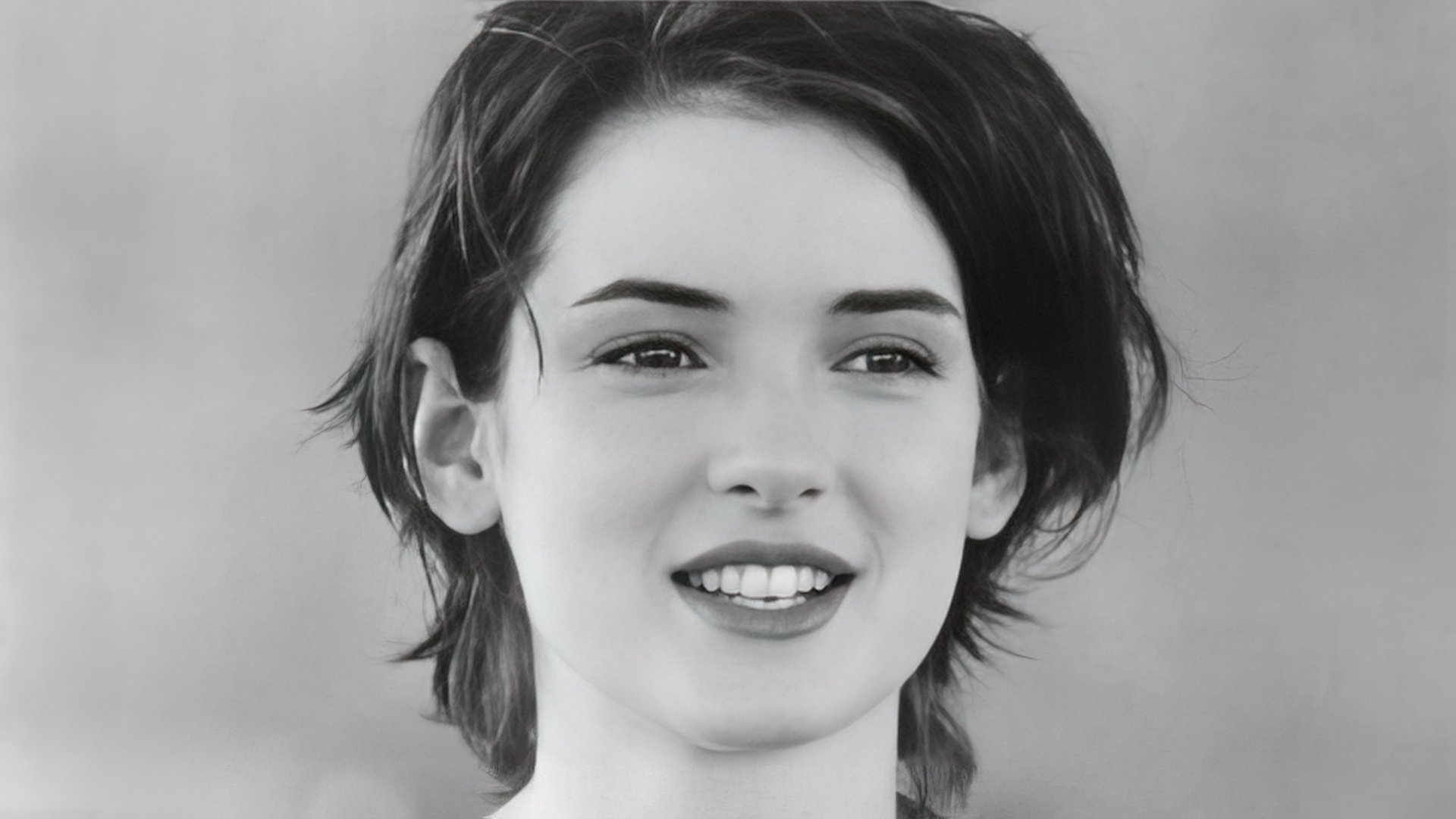 In 1981 they moved to Petaluma, California, where young Winona went to school. During her first week at a new school, she was bullied by local children who mistook her, shorthaired and dressed in well-worn Salvation Army's uniform, for a boy. After the incident, Winona's parents switched her to home-school education. When Ryder turned 12 she enrolled in American Conservatory Theatre in San Francisco, where she started to take her first acting lessons.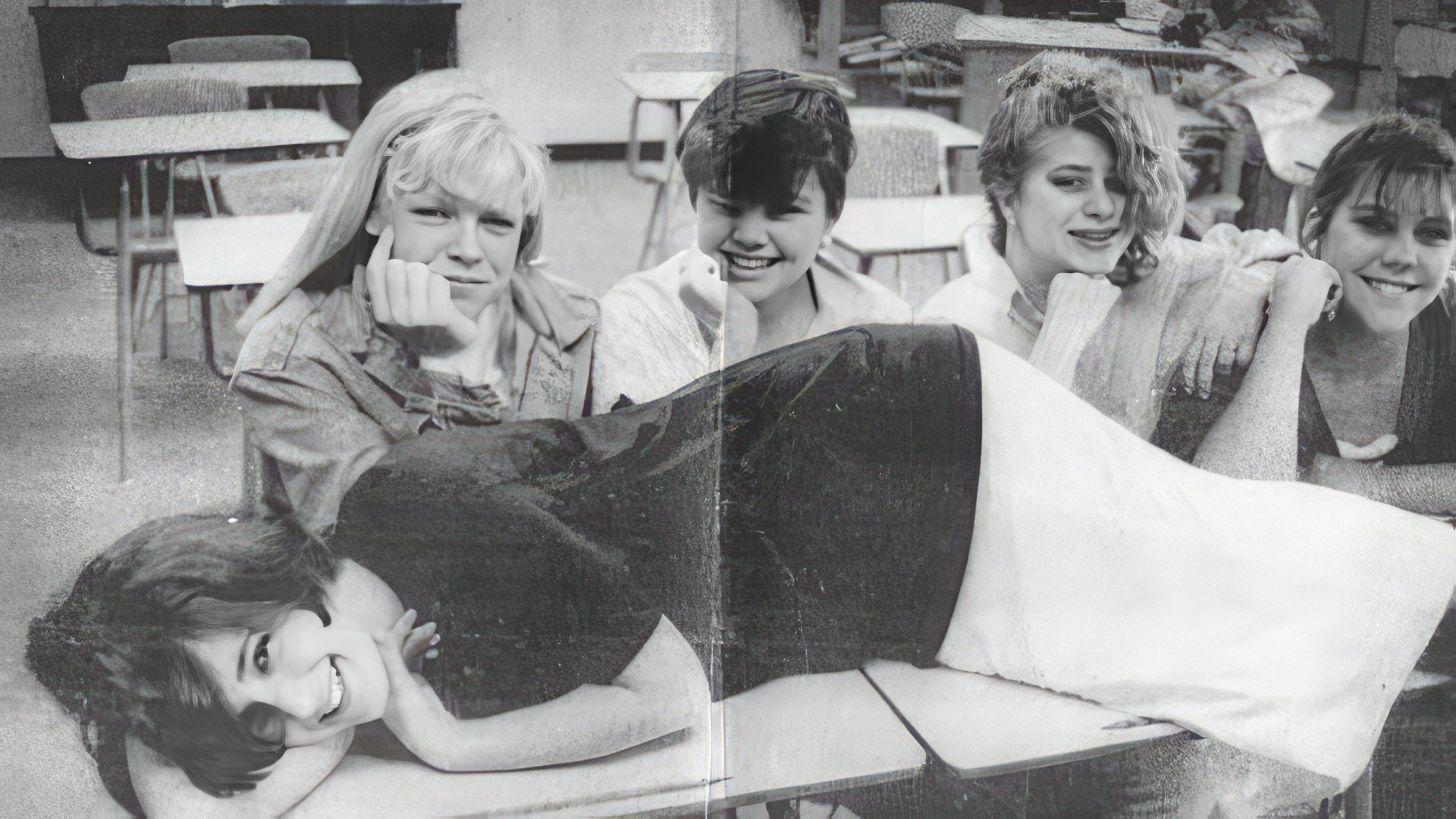 When the young actress was twelve, she almost drowned and, after this traumatic incident, developed a case of aquaphobia. According to Winona, this condition caused a heap of problems later on, during the filming of Alien Resurrection (1997), where they had to reshoot underwater scenes multiple times.
Acting Career
Thirteen years old Winona took part in her first casting for a role in Desert Bloom film. Although she failed to receive a role, she was noticed by writer and director David Seltzer, who cast a young actress in Lucas's (1986) movie. After her film debut, she decided to change her surname to Ryder in honor of rock singer Mitch Ryder, one of her father's favorites.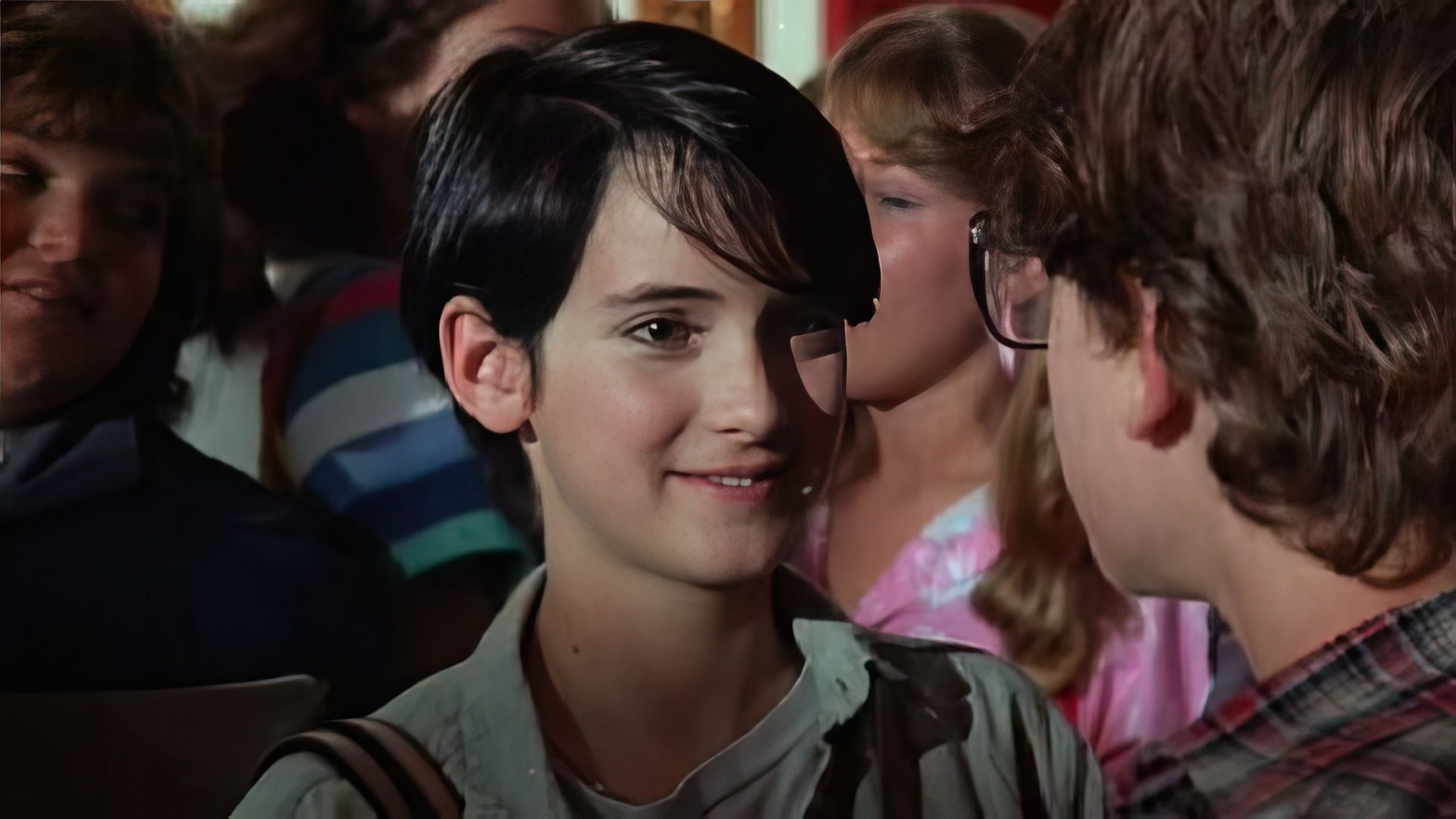 According to Zoomboola.com, in 1987 Ryder appeared in drama film Square Dance as 13 years old girl, struggling to cope with her mother's immoral lifestyle and decision to move to a large city from a traditional farm. Young actress's performance was universally praised by critics, and The Los Angeles Times newspaper called her work on a set a remarkable debut.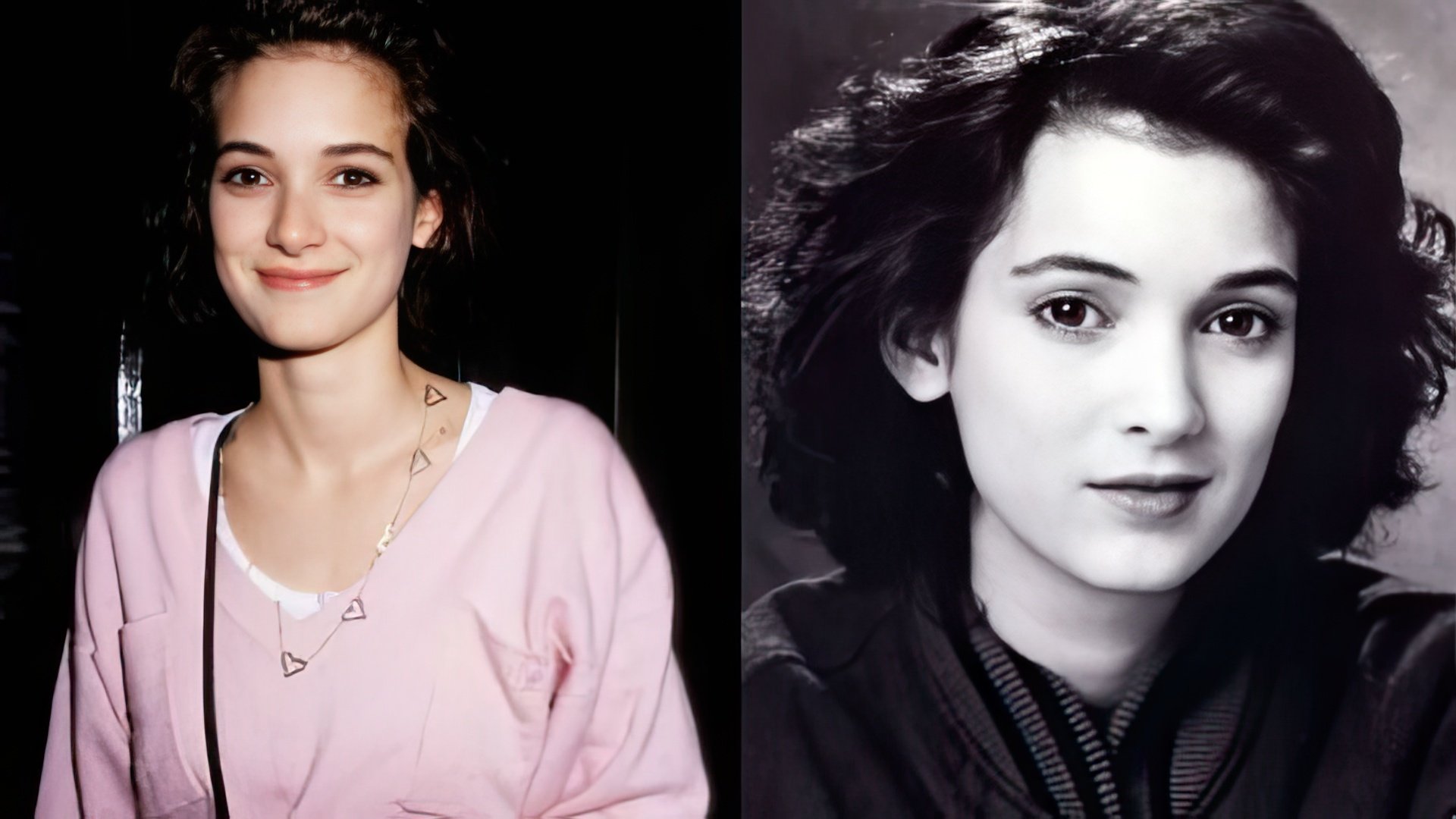 In 1988 Winona starred in comedy fantasy movie Beetlejuice, where she was invited by legendary Tim Burton himself, who was impressed with her performance in Lucas. In the movie, she portrayed goth teenager Lydia Deetz, able to see spirits. Along with Ryder movie featured: Geena Davis, Alec Baldwin, and Michael Keaton. Beetlejuice has received commercial acclaim and Ryder acting abilities got a lot of praise from critics.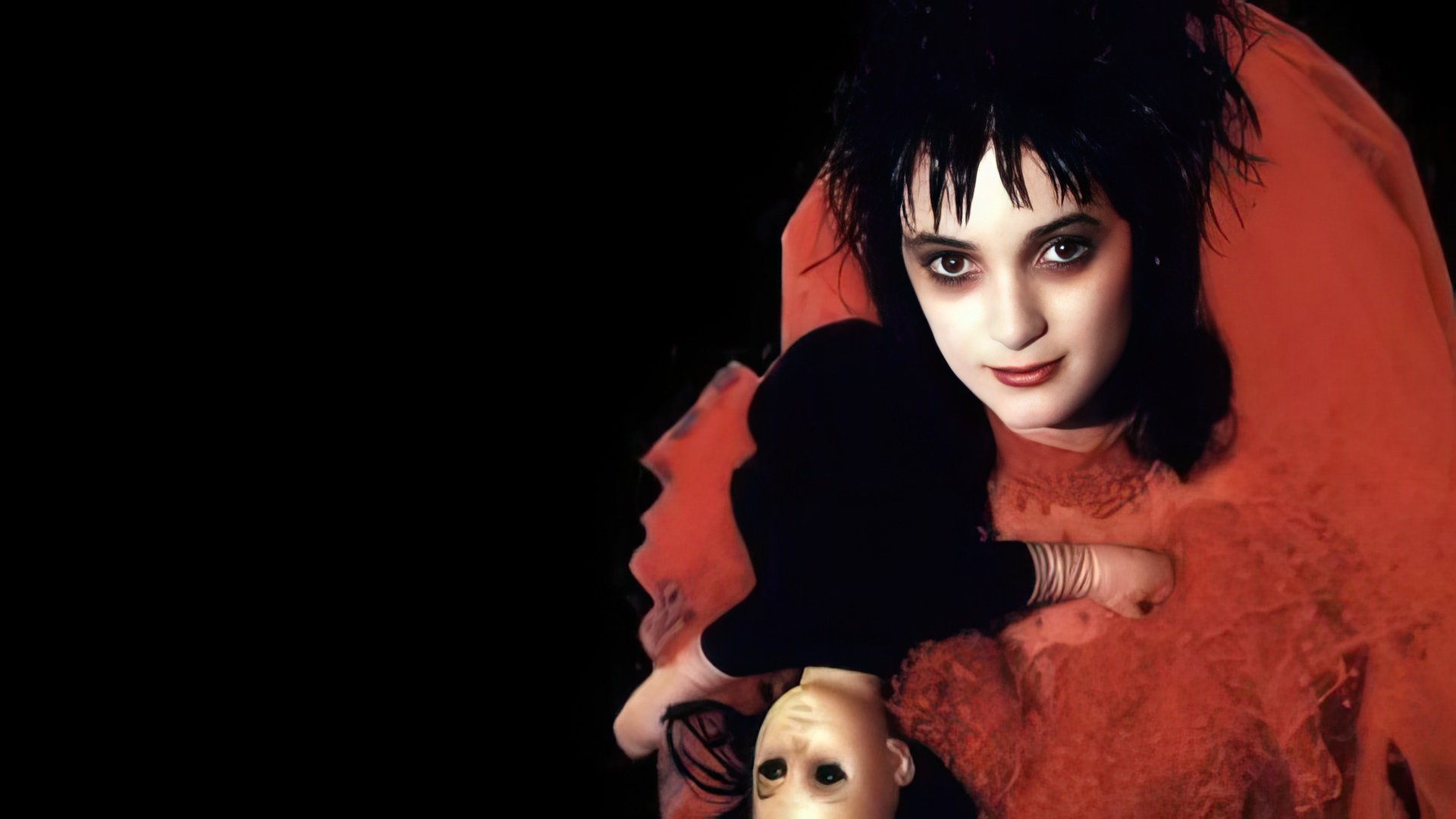 In the same year, Winona appeared in drama film 1969, along with Robert Downey Jr. and Kiefer Sutherland, as a young anti-war activist.

In 1989 Winona Horowitz graduated from high school in Petaluma with excellent grades. At that time, she was considered a real superstar in her town.

Later that year Winona appeared in the independent film Heathers, representing the role of Veronica Sawyer, a teenage girl who, paired with her friend Jason (Christian Slater), plotting to murder her schoolmates and disguising it as a suicide rampage. Ryder's agent begged actress to put this role aside, saying that this film would ruin her career. However, the movie received a positive reaction and even received a cult following, with Ryder becoming an idol for American teenagers. Sometime later she appeared in Mojo Nixon music video for their Debbie Gibson Is Pregnant with My Two-Headed Love Child song. At the end of 80-s Winona Ryder has already built a reputation of an actress who can take a role of any difficulty; she had a very special instinctive understanding of human emotions and of how to create a memorable character. 13-year-old bride (and a cousin at the same time) of Jerry Lee Lewis in Great Ball of Fire!, is one of such difficult roles, that managed to bring Young Artist Awards prize to Winona.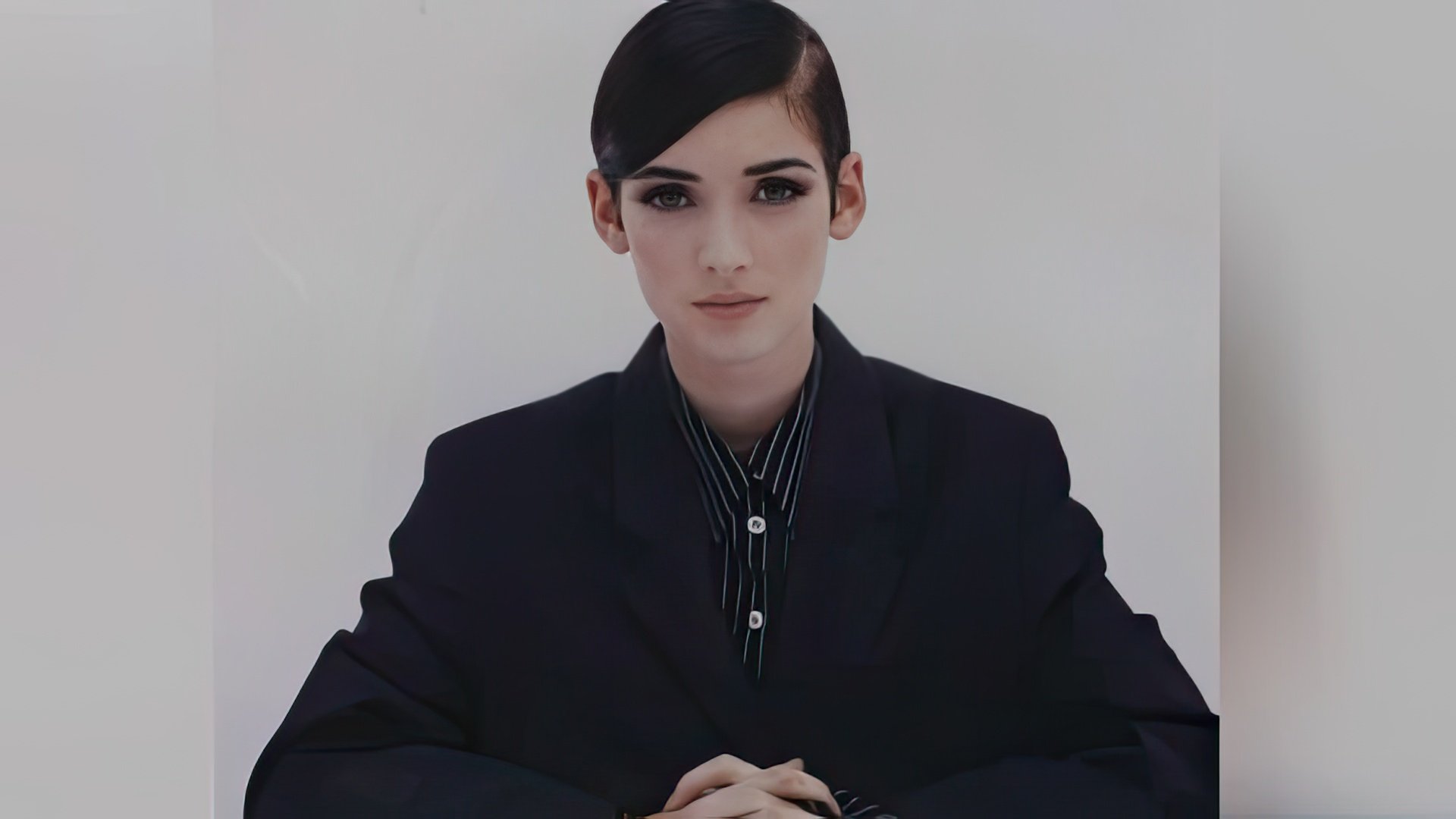 In 1990 20 years old actress scored her first Golden Globe for her portrayal of Charlotte Flax in Mermaids. In this movie, Ryder partnered up with Christina Ricci and Cher. Later that year she starred in Edward Scissorhands along with magnificent Johnny Depp. This encounter had ignited the relationship between actors and served as the beginning of their affair that is covered in detail in the Personal life section.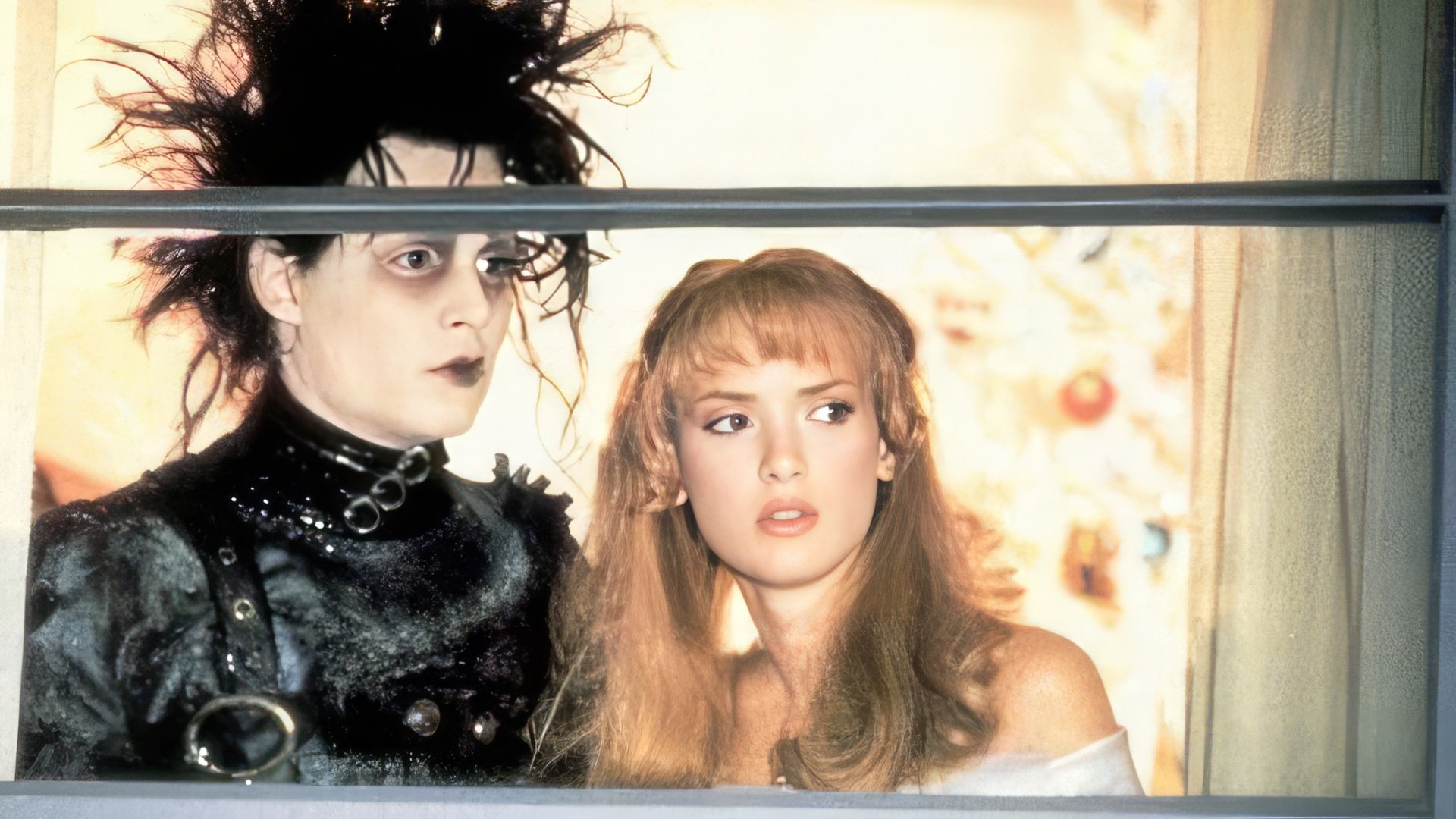 In 1991 Winona starred as a young taxi driver in Jim Jarmusch Night on Earth film.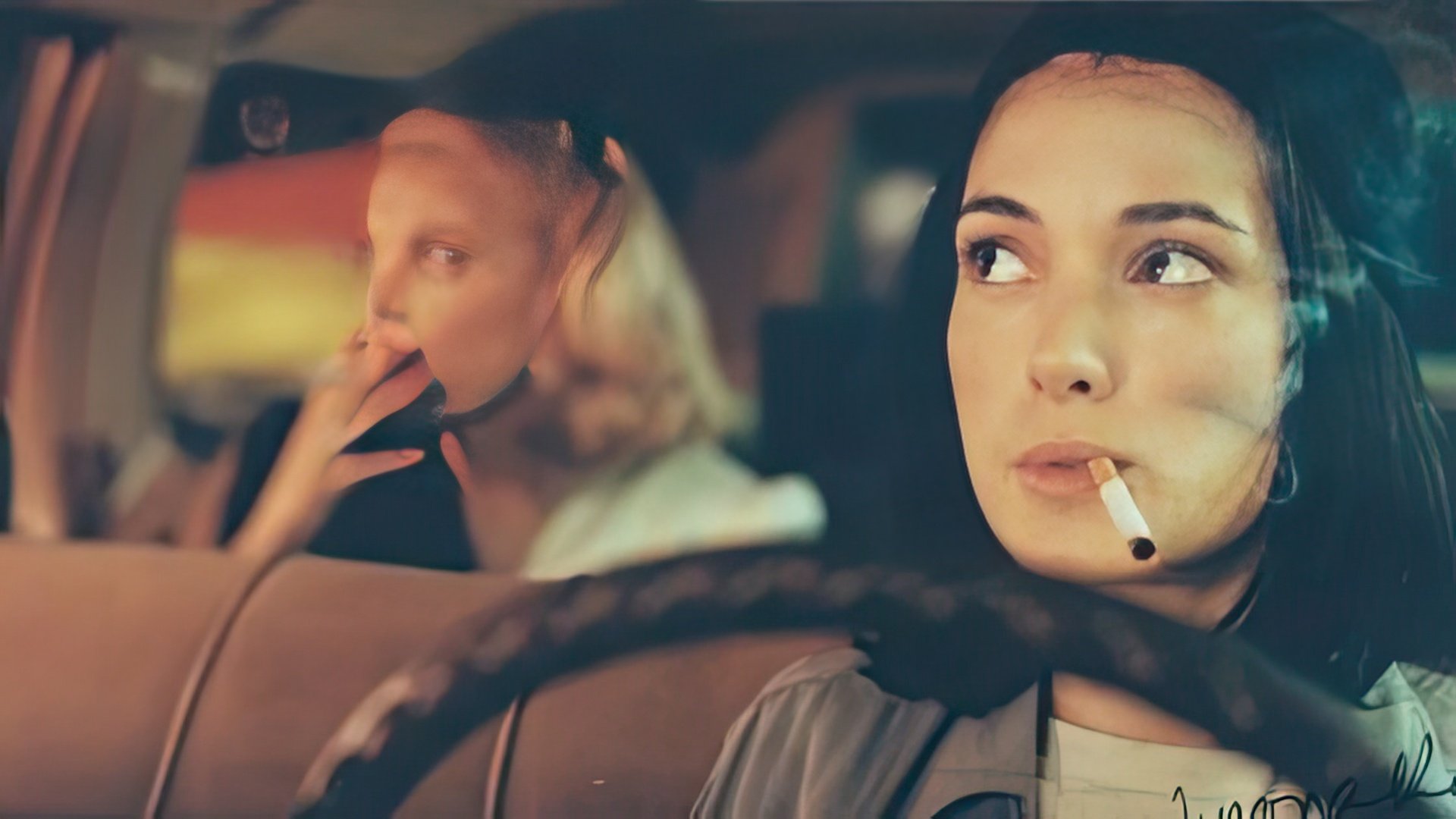 Ryder was initially supposed to appear in the third part of Francis Coppola's Godfather representing a daughter of don Corleone character, but, she had to pull out from the cast due to exhaustion and anorexia. The role was passed to Sophie Coppola, daughter of the director. However her dream to star in Coppola's movie came true when the director handpicked her for the role of Mina Harker in Bran Stoker's Dracula featuring Gary Oldman, Keanu Reeves and Anthony Hopkins.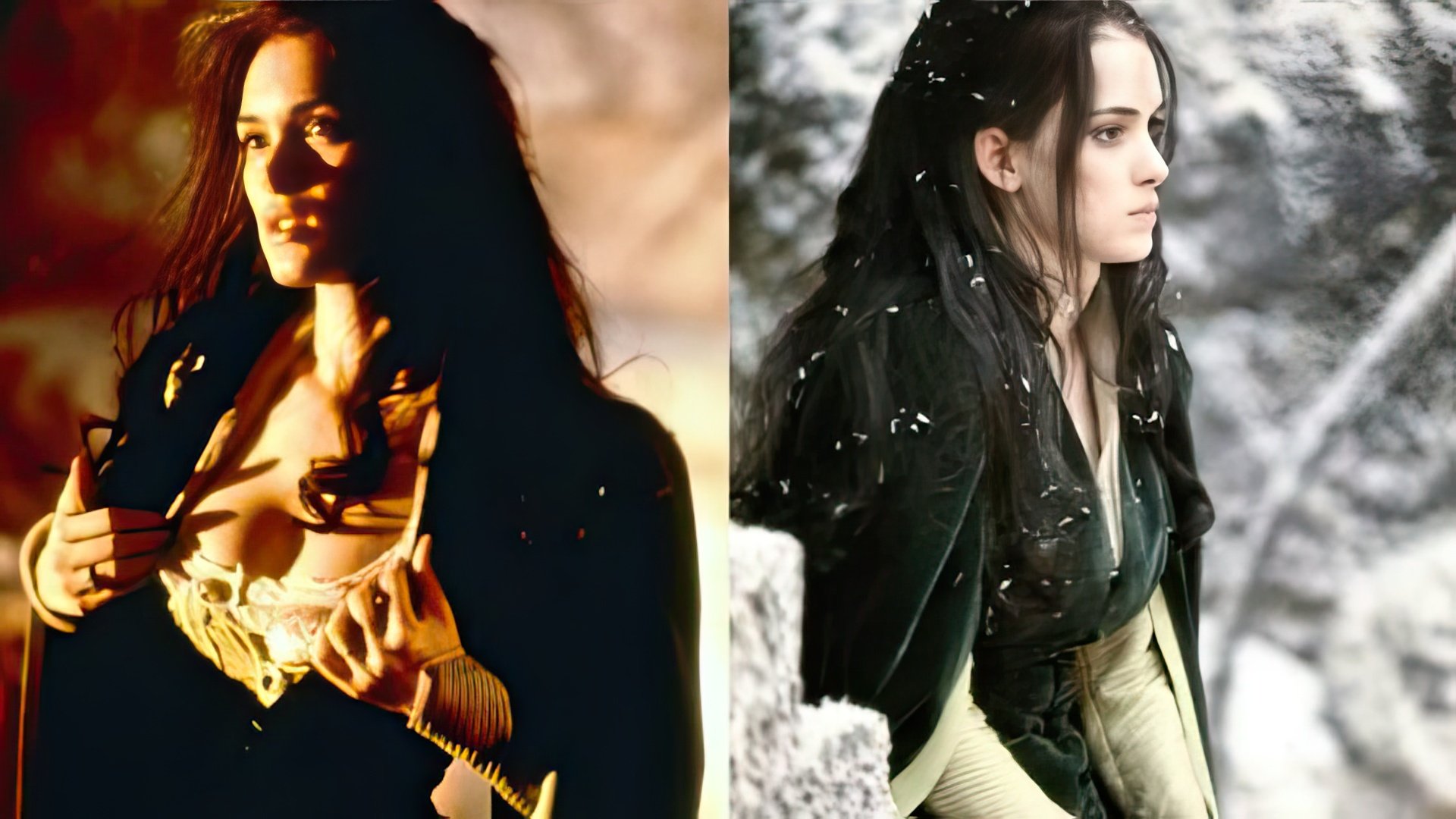 In 1993 Winona starred in the historical drama film The House of Spirits in the role of Salvador Allende's niece. Movie also featured Meryl Streep, Antonio Banderas, Glenn Close and Jeremy Irons.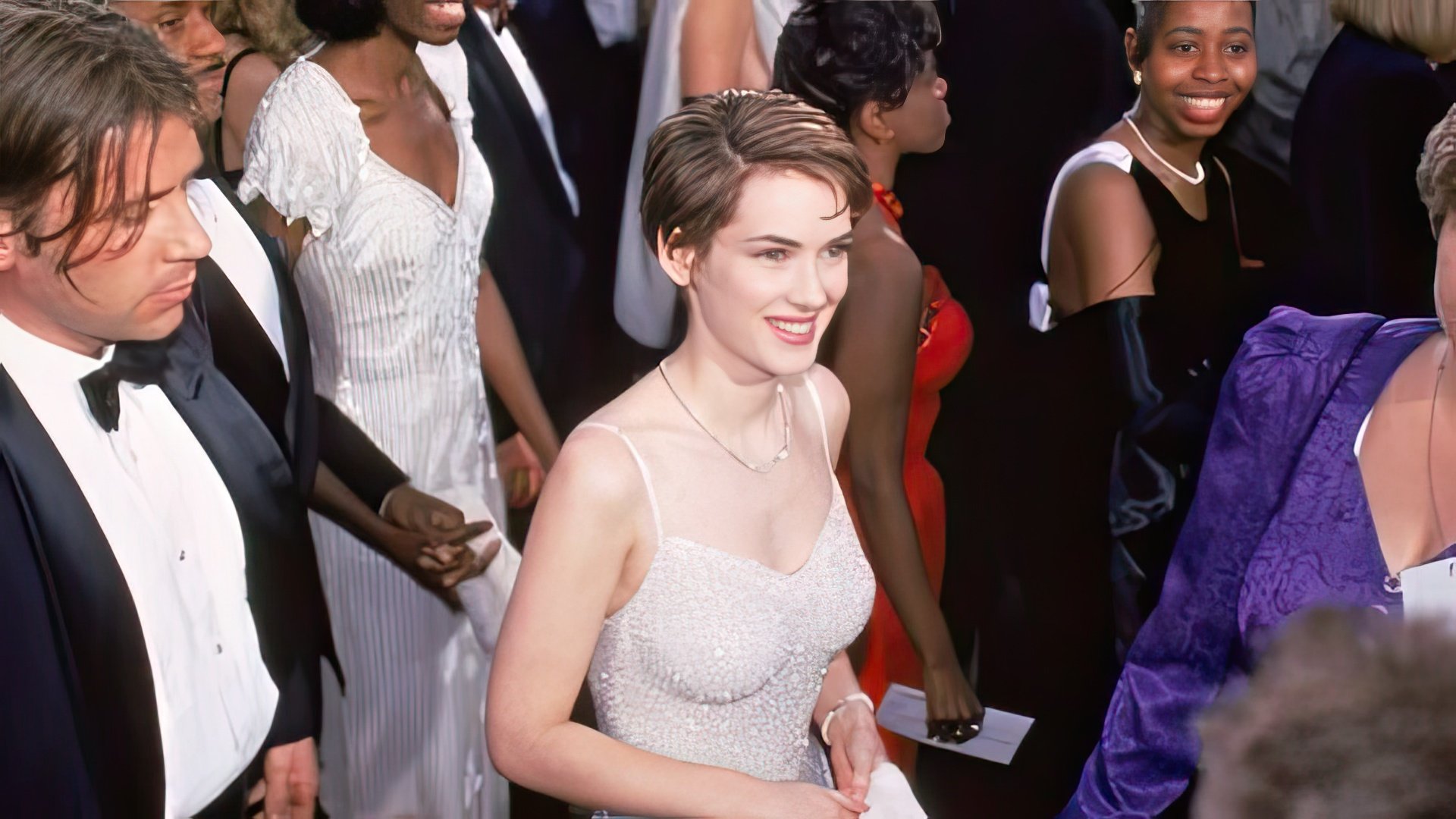 Later that year Ryder appeared in Martin Scorsese's The Age of Innocence, joining Daniel Day-Lewis and Michelle Pfeiffer. For her portrayal of May, Welland Winona received her first Academy Awards nomination in Best Supporting Actress category. The prize went to Anna Paquin for The Piano, but Ryder's outstanding performance was rewarded with her first Golden Globe award. The actress later describer Scorsese as The best director she ever worked with.

The incredible and unique acting style of Winona Ryder allowed her to infuse every role she played and every character she portrayed with charm, expression, and almost mystical liveliness. Her performance as Josephina in 1994 family drama film Little Women, based on Louisa May Alcott's novel of the same name, was just another proof of her outstanding talent and brought her another Academy Awards nomination.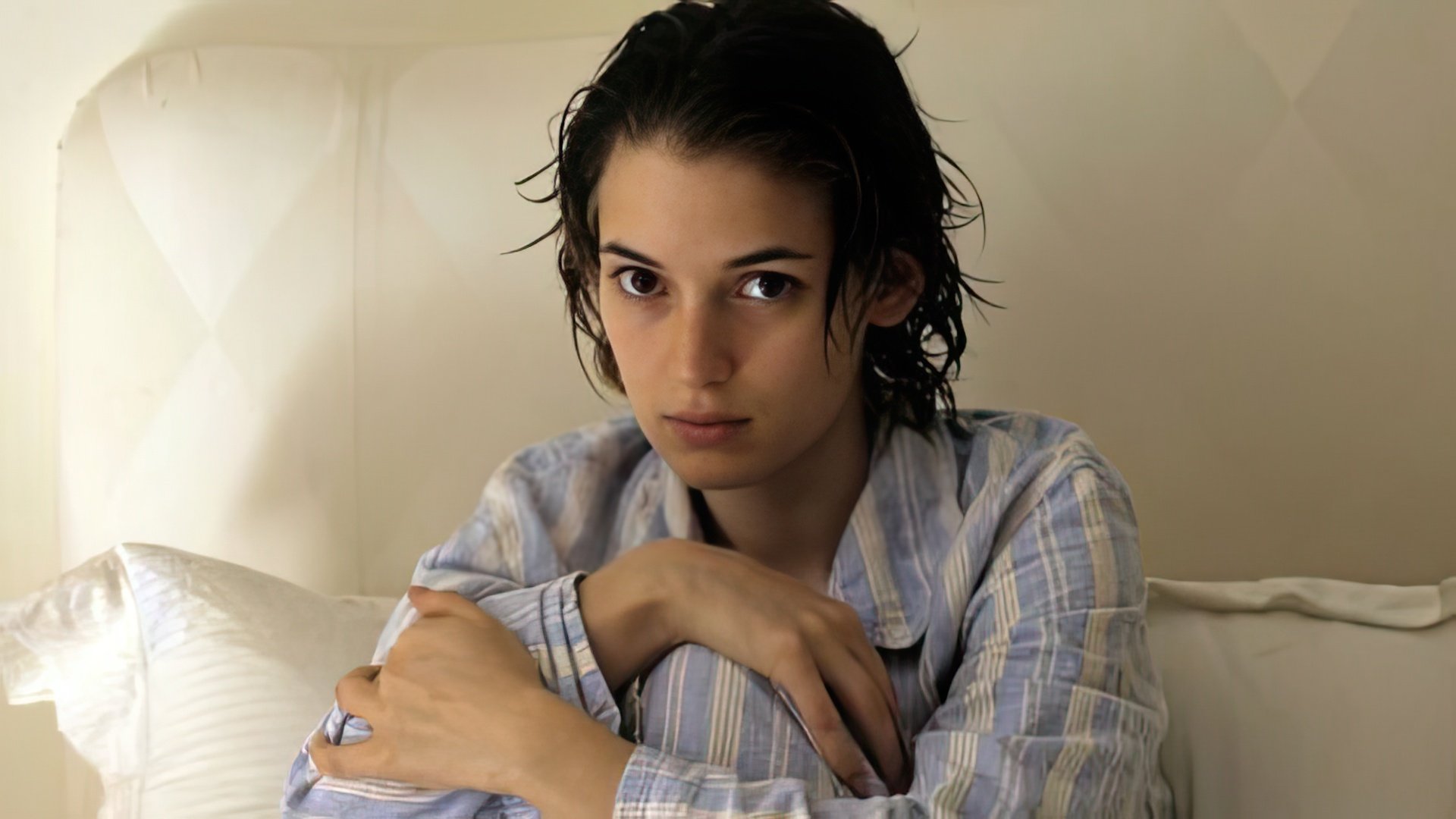 In 1999 actress joined Sigourney Weaver in the American sci-fi movie Alien: Resurrection (as android Annalee Call). Later on, Winona starred in a psychological drama movie Girl, Interrupted that became one of the most significant projects in her entire acting career. Her character, Susanna Kaysen, is locked up in a psychiatric hospital after a botched suicide attempt. The movie was based on a real-life story and was filmed in a real medical facility. Movie's supporting cast includes Angelina Jolie, Whoopi Goldberg and Vanessa Redgrave.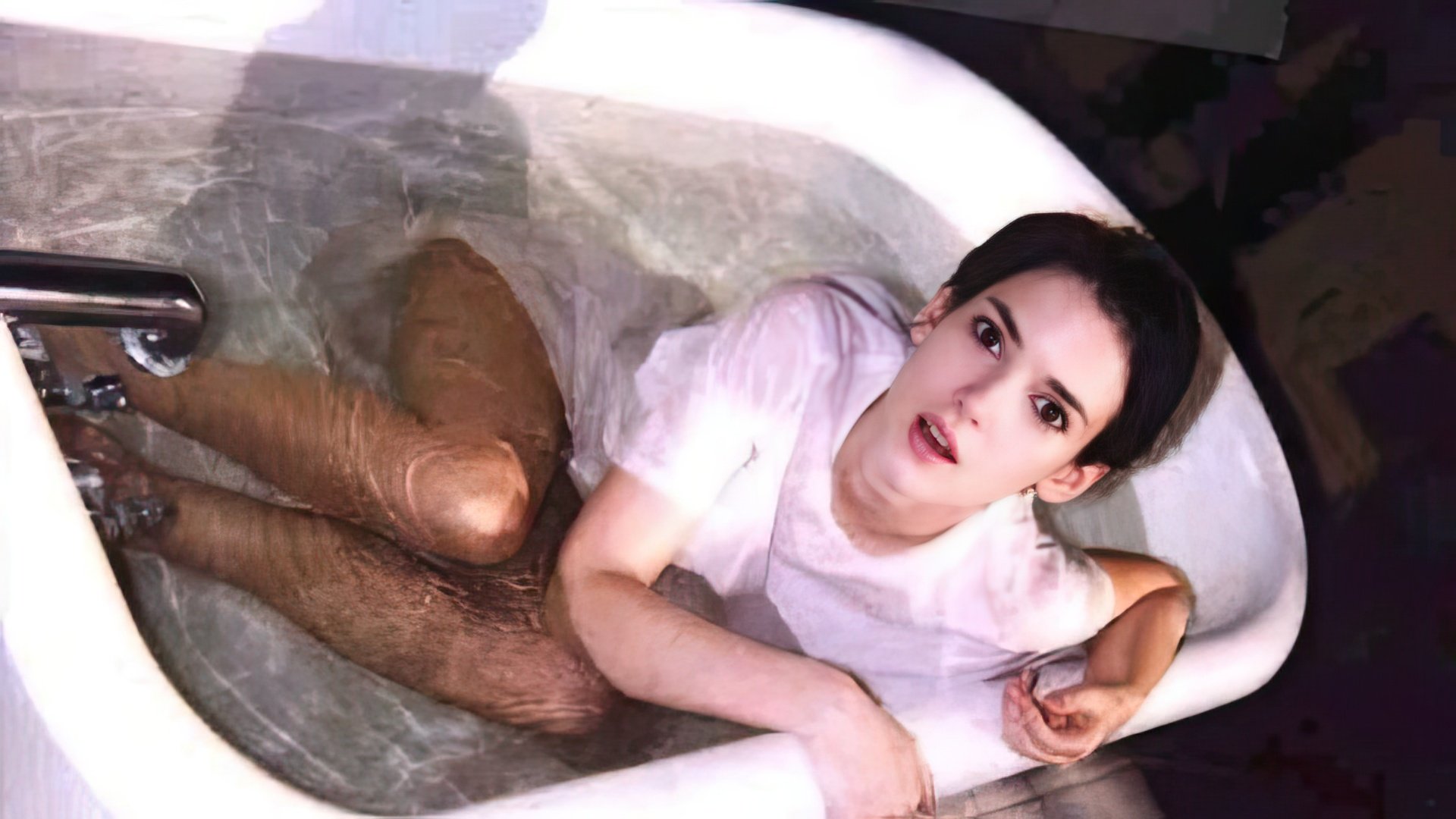 Autumn in New York was the first Winona movie in the XXI century, along with Richard Gere. The movie has received negative reviews and actors' duo was nominated for Razzie Award for Worst Screen Couple. Later that year she appeared in horror movie Lost Souls joining her brother Urie. Corny and trivial, this movie was also a commercial failure and received cold reviews from critics and the public alike.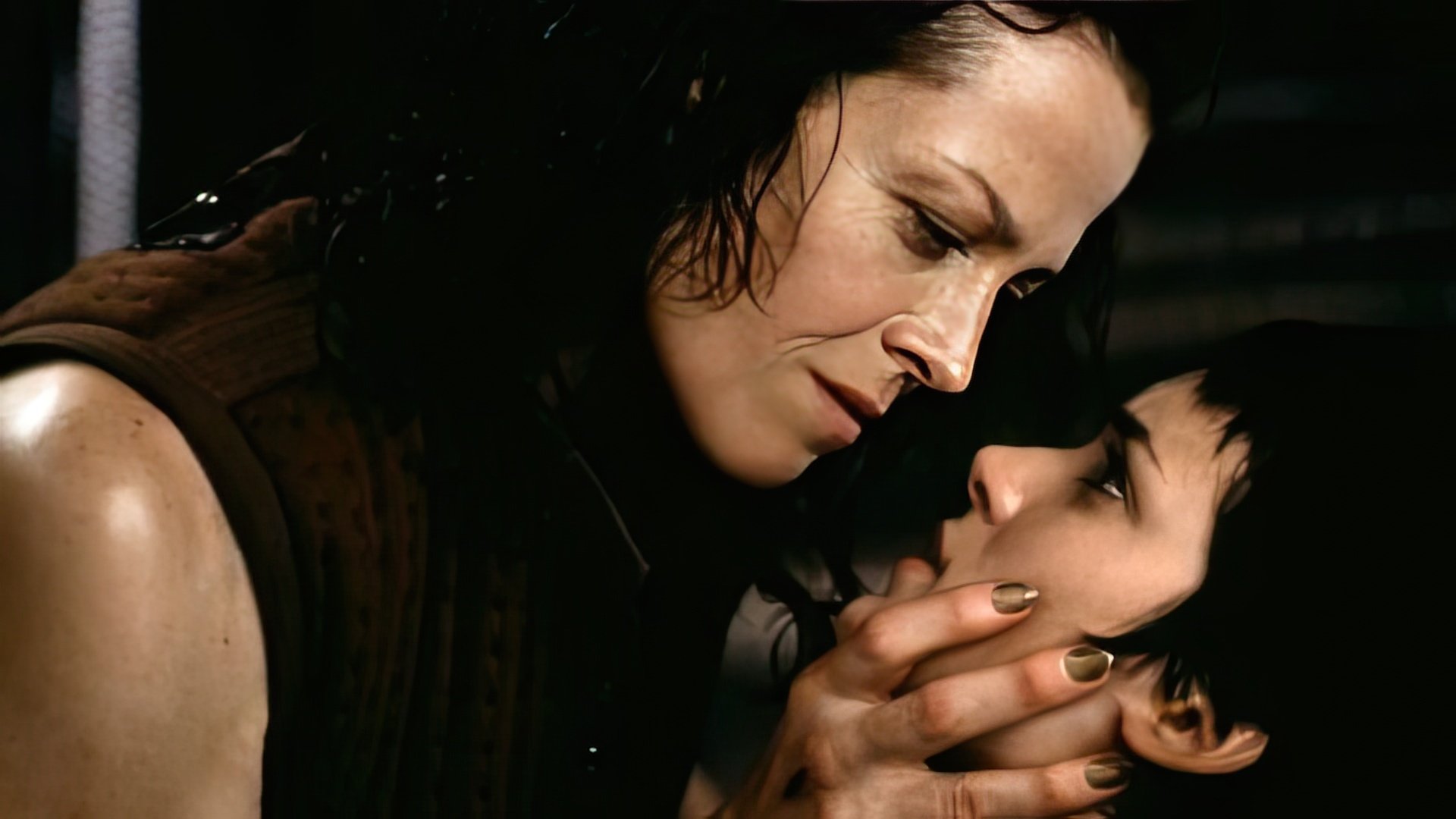 On October 6, 2000, Winona received her own star on the Hollywood Walk of Fame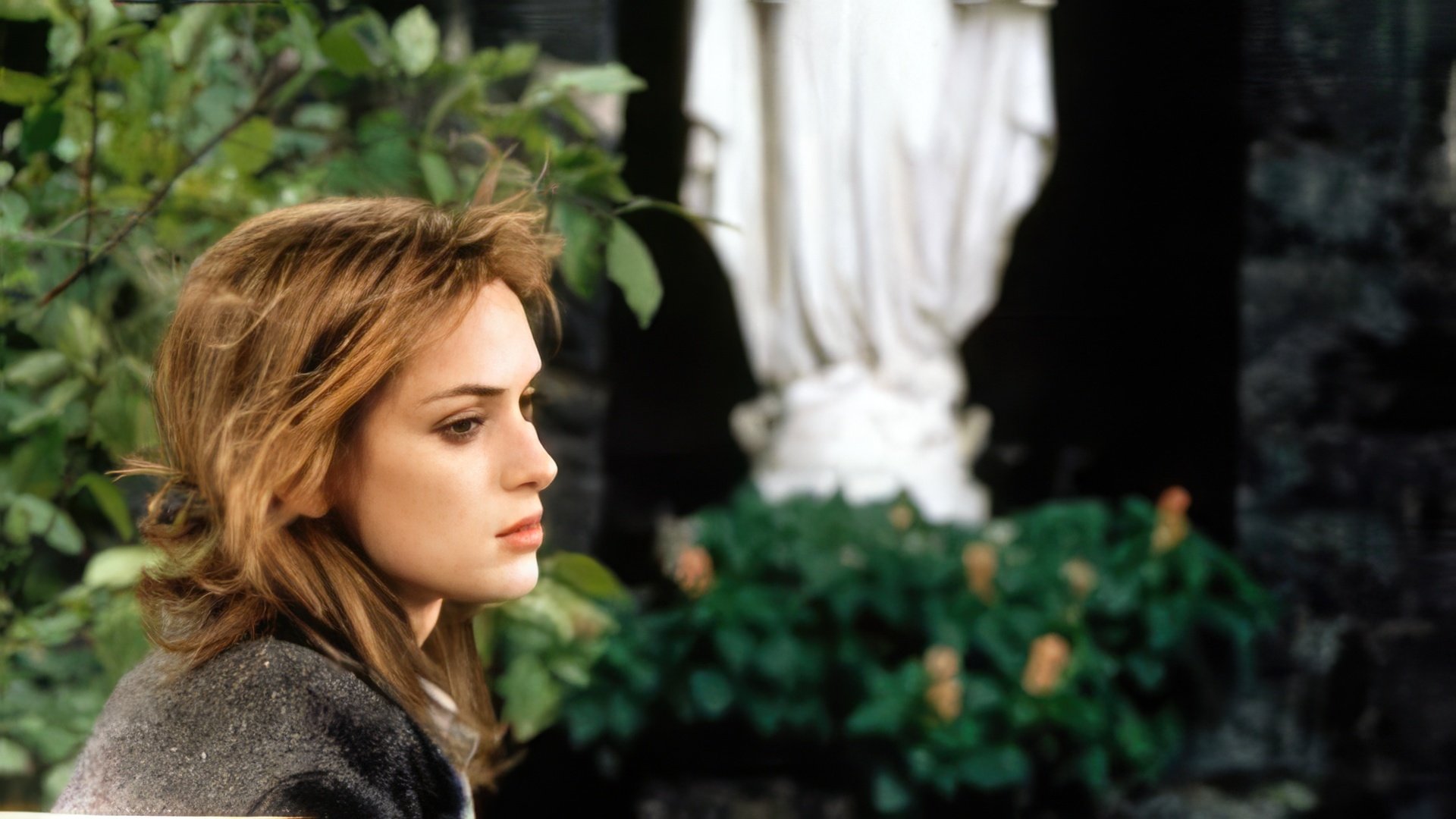 Unfortunately, her next appearance on a big screen was yet another letdown; her performance in Adam Sandler's 2002 comedy movie Mr. Deeds brought her another Razzie Award.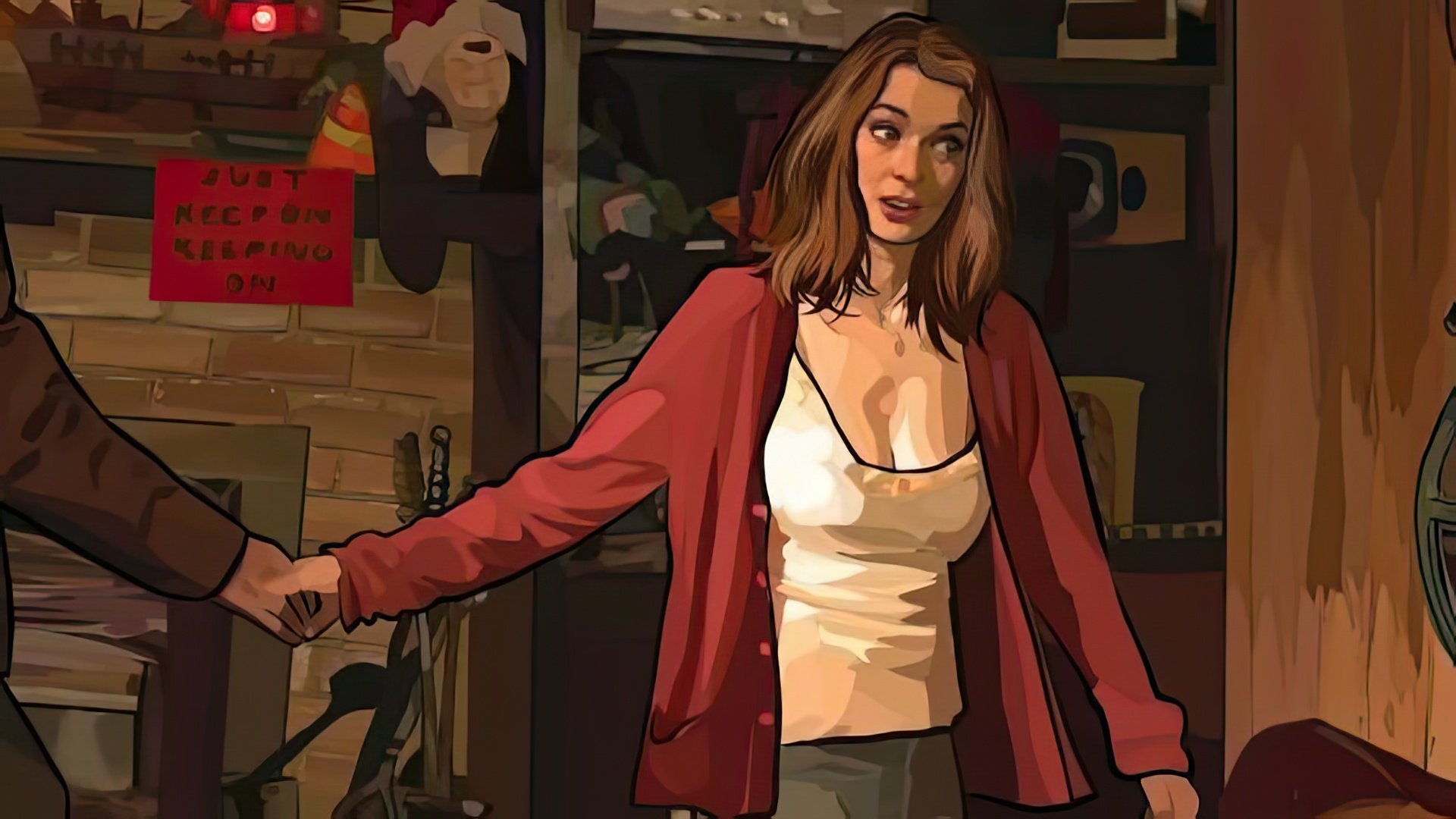 In 2002 actress barely avoided jail time (see below), putting her career on a temporary hiatus. She was able to come back to the industry only around 2006, she, along with Keanu Reeves, made an appearance in Richard Linklater's animated sci-fi film A Scanner Darkly Based on Philip K. Dick's novel of the same name. A year later Ryder also starred in The Ten and The Darwin Awards. Around 2009 Winona Ryder joined Hilary Duff in Stay Cool and took a role in The Private Lives of Pippa Lee. In 2010 actress starred in When Love Is Not Enough: The Lois Wilson Story. For her outstanding performance in the portrayal of Lois Wilson, she received Screen Actors Guild Award.

Hyped and revered series "Stranger Things", premiered on Netflix in 2016, starring young actors Finn Wolfhard and Millie Bobby Brown is the most important and influential of her latest works. Ryder portrays Joyce Byers, mother of suddenly disappeared boy. While the police are struggling to find a missing child, Joyce realizes that her son is making attempts to contact her from the other world. Viewers unanimously agreed on the opinion that thanks to her portrayal of a woman, destroyed by grief and balancing on the edge of insanity, she re-established herself as a world-class actress and series frontrunner.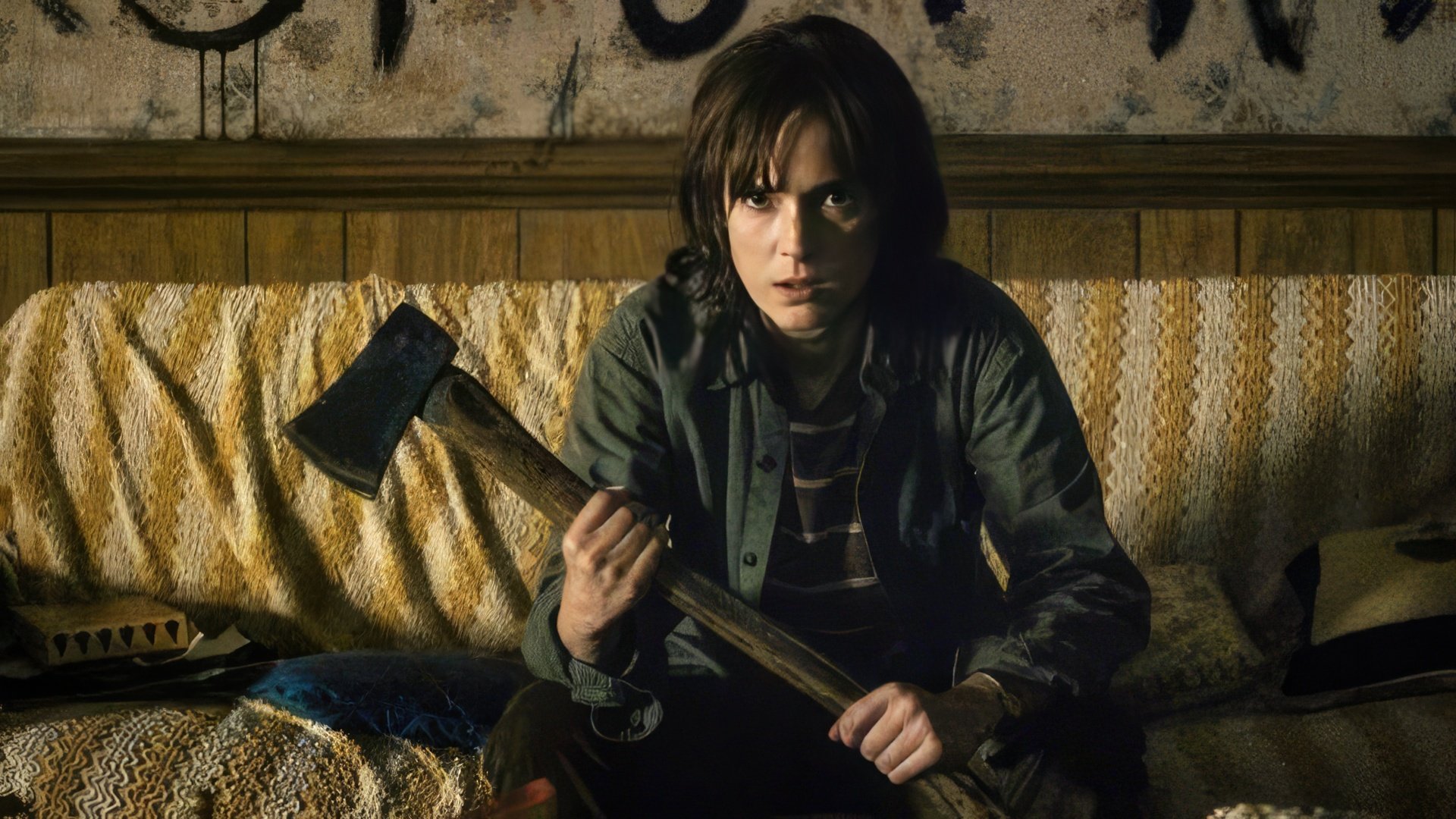 Another of Winona's last projects is the 2018 American romantic comedy Destination Wedding; the actress was cast as a Lindsay, cynical and bitter girl, found herself falling in love with Frank, portrayed by Keanu Reeves.
Personal life
In 1989 18 years old Winona started her relationship with Johnny Depp. Despite her liberal upbringing, Depp was the first serious passion in her life. Every single tabloid and media outlet was following the love story of two-star actors, only magnified by the fact that Depp was well known as a very eccentric and flamboyant person and was older than Ryder for nearly 10 years.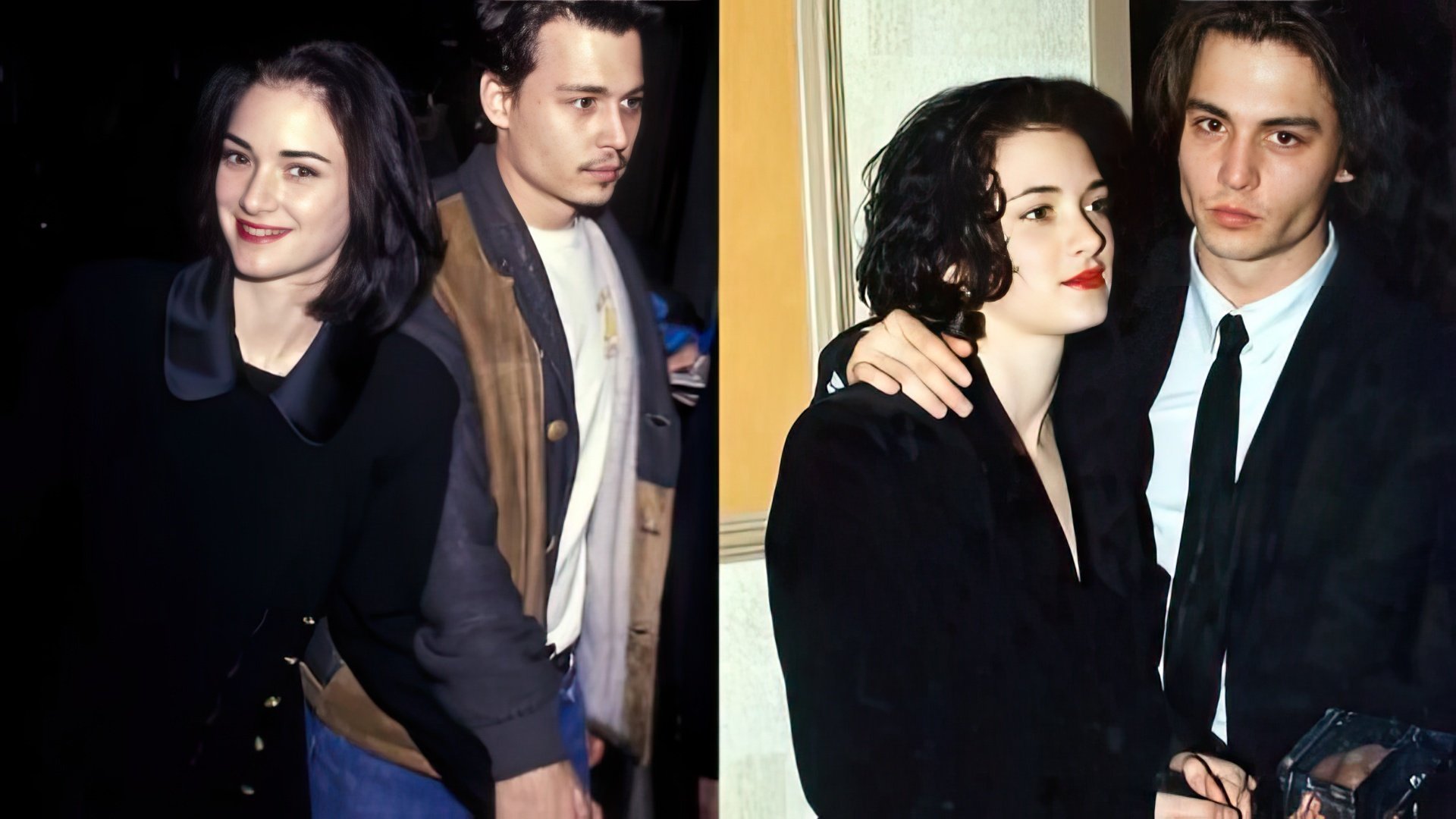 Only two months after they officially announced their relationship, Depp had proposed Winona. As if it wasn't enough, he made a tattoo saying Winona Forever on his arm.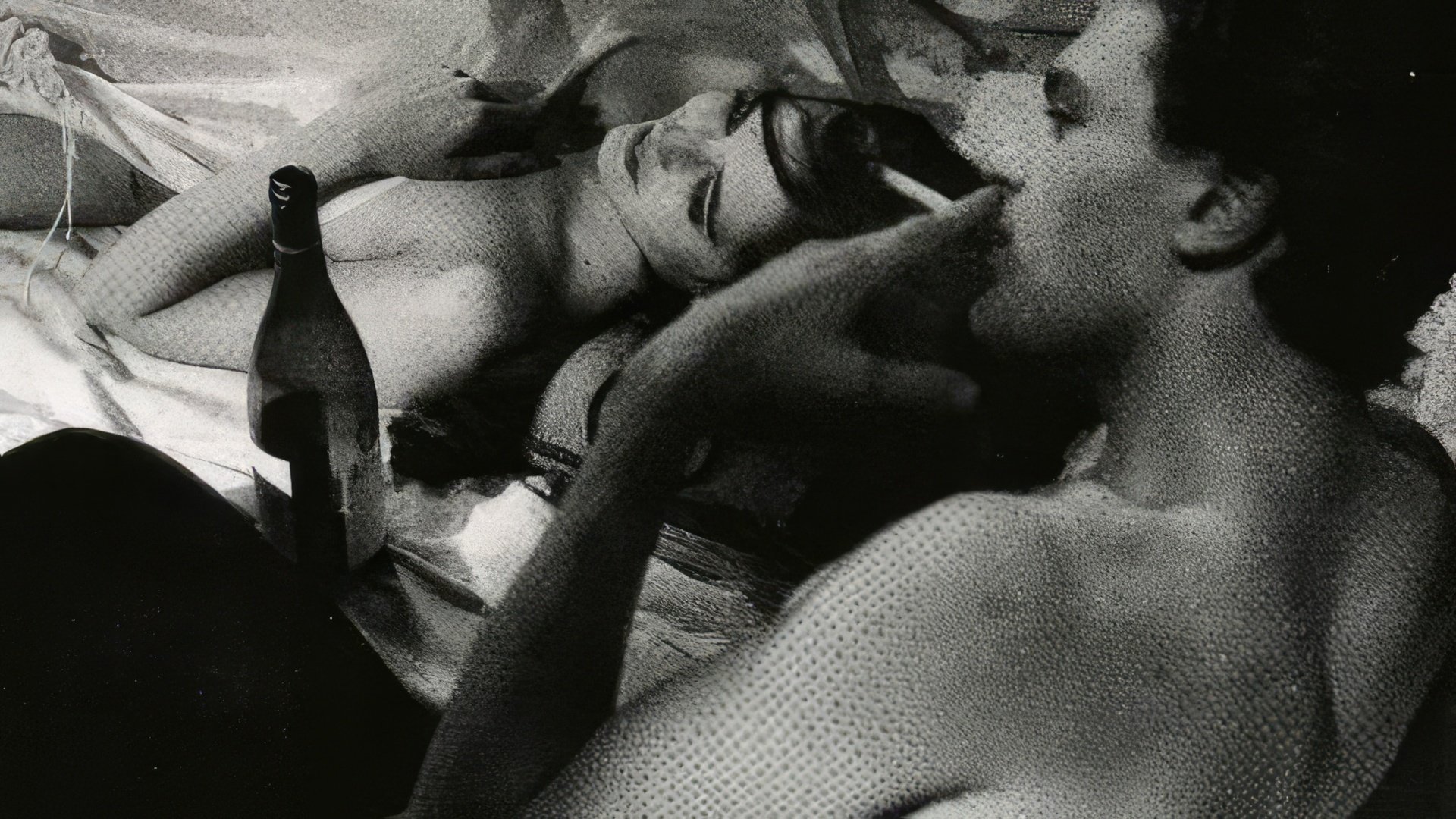 Unfortunately, close press attention made it more foul than good for a young couple. Tabloids were bursting with false reports claiming that actors weren't faithful to each other; that obviously put a strand on their family. At last, during her work on Bram Stoker's Dracula, Winona broke up with Depp. Falling out was not easy for both parties; Depp coped with their separation by telling every single outlet that he clearly had mistaken being in love with Winona for true love. They were able to remain friends after the divorce and supported each other throughout the years. When Johnny Depp was accused of domestic violence towards Amber Heard back in 2016, Winona was the first to defend her ex-husband; she claimed that: I only know him as a really good, loving, caring guy who is very, very protective of the people that he loves.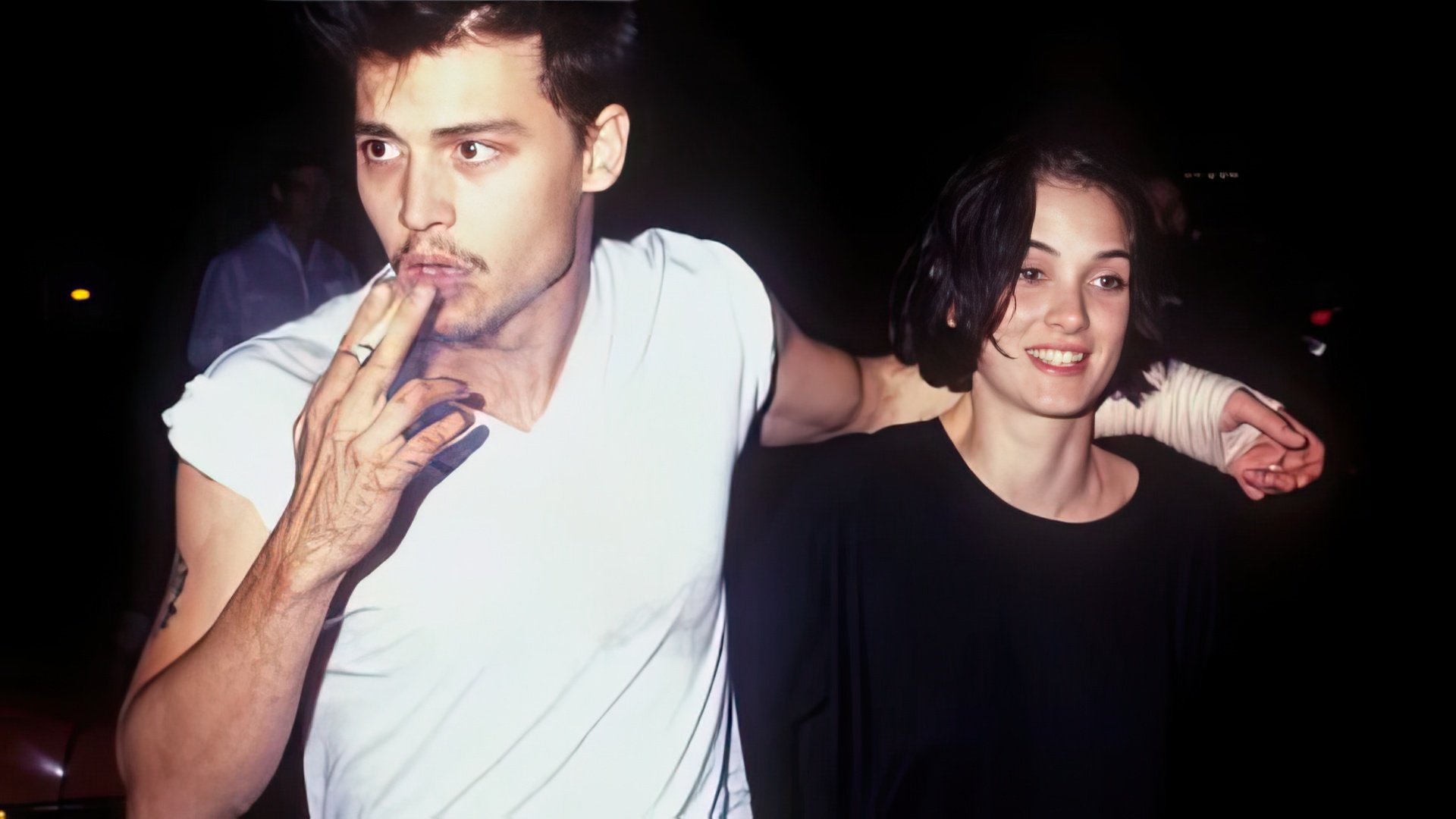 In 1993, on MTV Live show Winona met Dave Pirner, frontman of Soul Asylum band. They immediately fell in love with each other, although managed to keep their romance away from the press. They happily lived together for over three years, and the cause of them falling out remains unclear up to this day.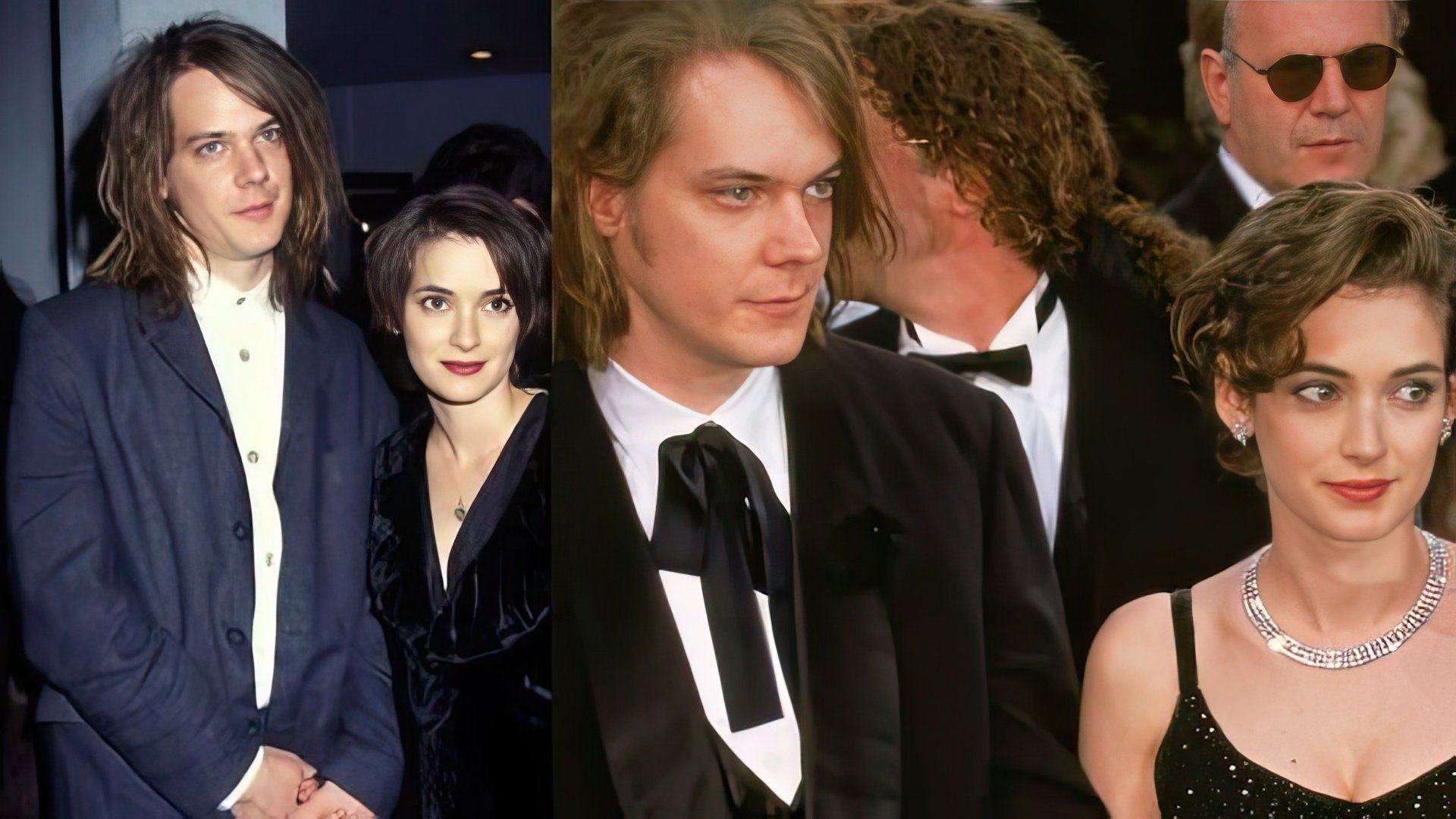 In 1997 actress attended New Year's party organized by Gwyneth Paltrow, where she met another up and coming star - Matt Damon. A year later the couple started to live together. Most watchful fans spotted the luxurious ring on actress ring finger; that could mean only one thing – Damon and Ryder were engaged. However, at the beginning of 2000 Winona started to suspect Damon having an affair with Penelope Cruz. Rumors were proven to be true and Matt Damon joined the ever-growing army of Winona's ex-boyfriends.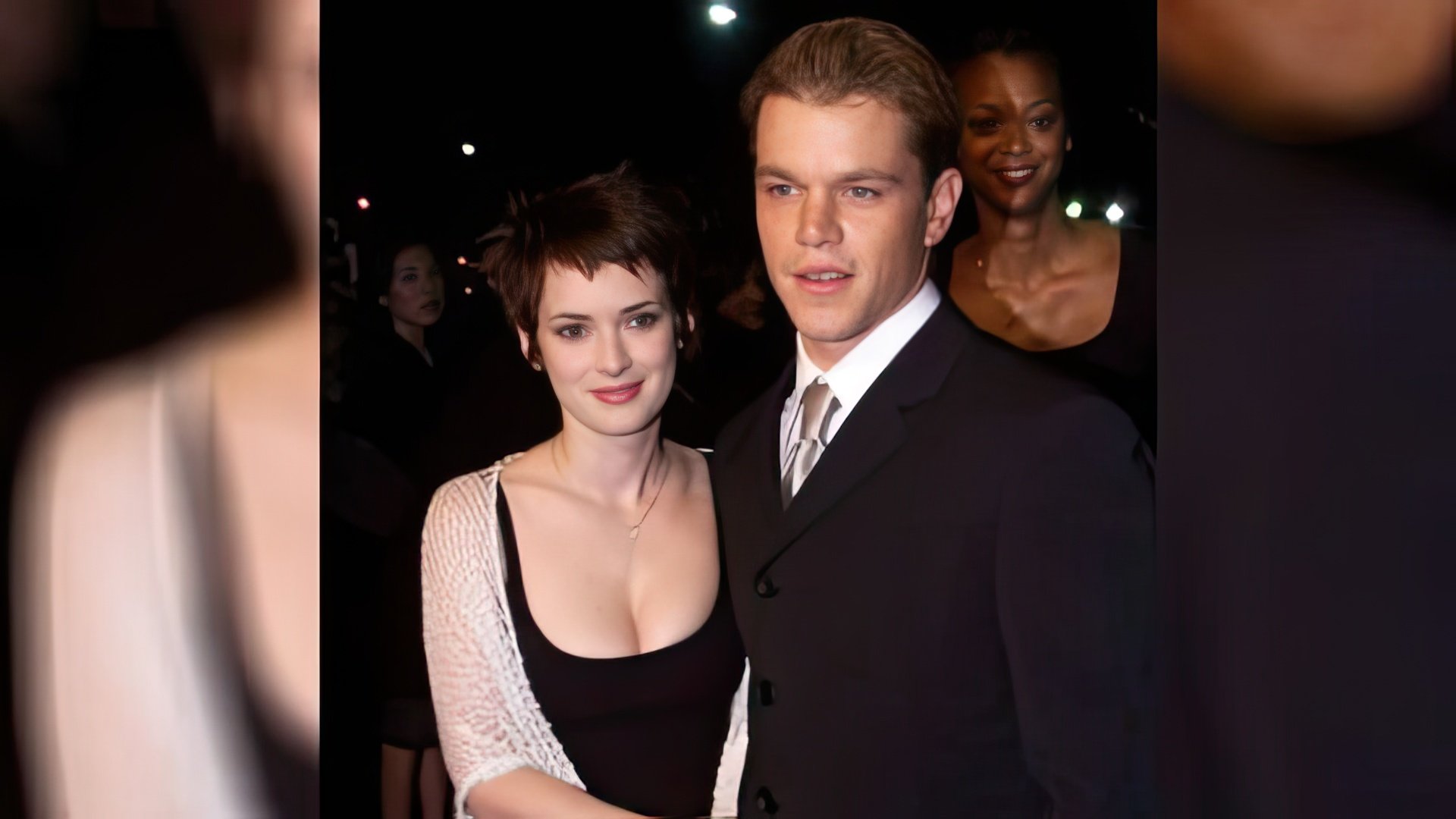 Later on, the actress was spotted with Mark Wahlberg (at the same time, the press actively speculated that this relationship was only a distraction to the fact that Winona changed her preference in favor of women). December 12, 2001, was the day Ryder's life and career went downhill: she was caught shoplifting with more than 4500$ worth stolen clothes and accessories found in her bags. Right after the incident, Winona claimed that it was not actually a crime, but a preparation for her next role (she never specified what role she was talking about) and was instructed to conduct a crime by her director. During the search of her handbag, police found oxycodone pills – strong painkiller, without prescription. Trials lasted for over two years and led to actress being sentenced for three years of probation, a huge fine, and 480 hours of community service, despite the fact that many experts considered this case to be unnecessary bloated and unreasonable. Due to the trial and media attention actress started to rarely appear in public and her career started to diminish. She started to be noticed again only around 2006 along with Rilo Kiley guitarist Blake Sennett. After that, she was also spotted with Pete Yorn, Conor Oberst, and Henry Alex Rubin.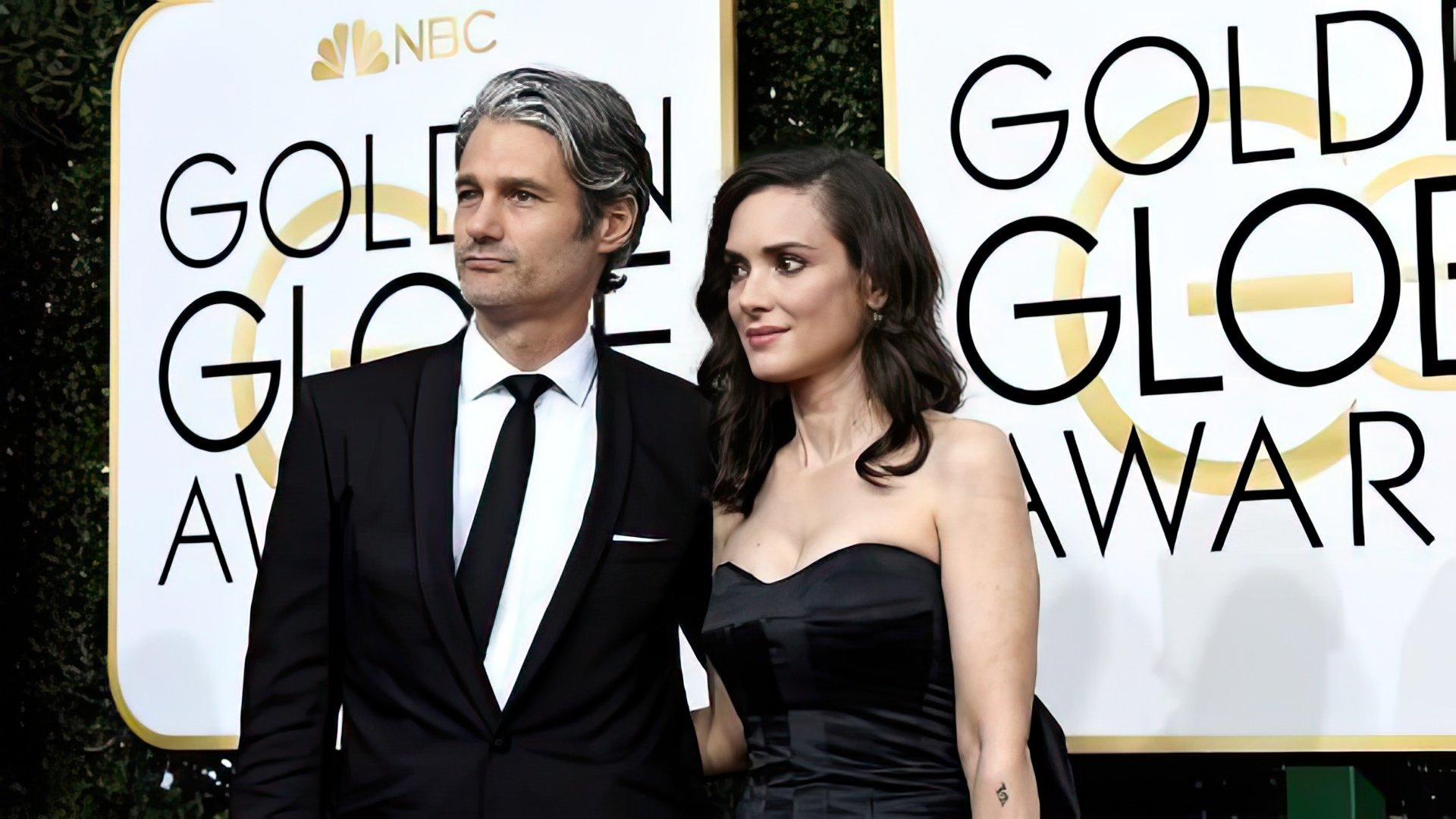 The actress has been in a relationship with fashion designer Scott Mackinley Hahn since 2011, with press reporting that the couple planning their marriage in the near future.
Winona Ryder now
Winona continues to work in the movie industry. In 2019, the premiere of the mini-series "The Plot Against America" in the thriller genre took place. In it, Winona Ryder starred Evelyn Finkel. Also in 2020, Winona was busy filming Bram Stoker's Dracula, where Keanu Reeves became her partner on the set. The director of the long-awaited picture was Francis Ford Coppola.
Press Ctrl+Enter If you find a mistake