Sylvester Stallone's Biography
Sylvester Stallone is an actor whose terrific contribution to Hollywood cinema in the 1970s and 1980s is hard to underappreciate. A lovely pulp fiction hero starred in more than 50 movies, among which are 6 movies about a Rocky boxer and 4 motion pictures featured the fearless soldier called Rambo. Eventually, they discovered to him the path of fame throughout several generations world-wide.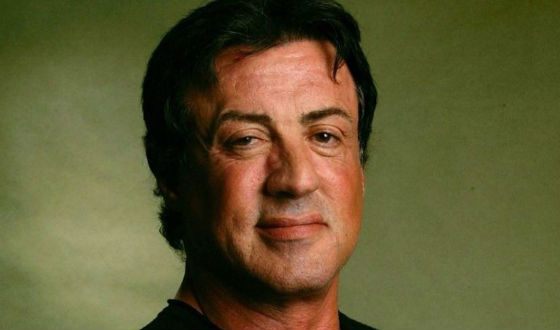 Among his magnificent pictures are lieutenant Tango, lawyer Dadd from the movie that bears his name, Angelo from the comedy «Oscar», Gabe from «Cliffhanger», sergeant Spartan («Demolition Man»). No doubt about that actor's passionate fans would enter in this list plenty of his other features. Net worth: $400 million.
Childhood and family
Silvester was born June 6, 1946, on the same day as George Bush Jr. came into life. However, opposite to future president's ones, his cradle days dared to be hard and gloomy.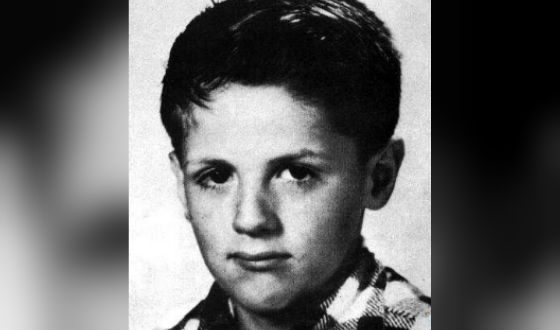 The family tree of the young actor was quite messy. His mother, Jacqueline, was born in a family of French woman Jannes Clerk and advocate from Washington, whose ancestors, Jews, at the end of the 19th century have emigrated to the United States from Odessa. Jackie ran a beauty shop and was enamored of astronomy.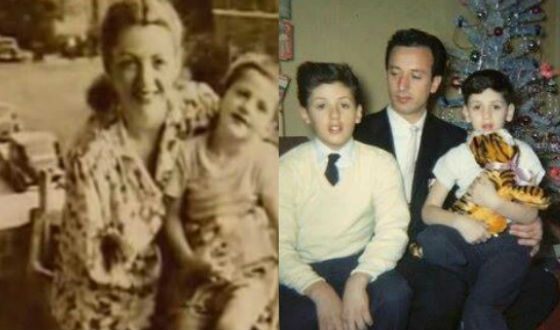 Hard to believe that she, a wealthy, well-educated woman, determined herself to tangle with a hot-tempered Sicilian guy Frank Stallone, whose family shipped to the US in 1932. He managed a small chain of hairdressers and had fancy polo at the weekend; he played himself and spectated the matches from a tribune. Frank was a man of jaunted morality: his eyes never skipped juicy skirts and gave him away as a drinker. He bounced his own horses without any mercy and brought also lots of troubles to his close surroundings. Silvester was the first-born fellow in Stallone's family. During the childbirth, Jacqueline faced some noticeable issues that required the midwife to use forceps. She severed a child's nerve – then, a frequent error – and made hereby the lower left side of his face paralyzed forever.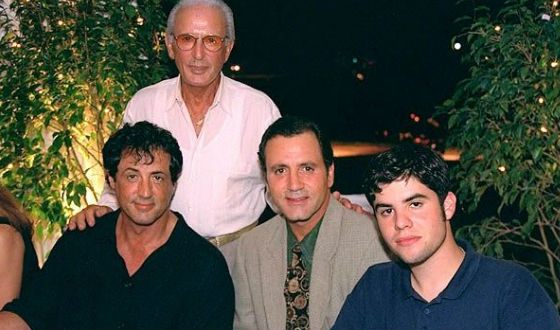 In 1956 Jacqueline got tired of his father's drunken brawls and sued for divorce. Silvester at 9 years of age and his smaller brother Frank stayed with their mother. Divorce, physical disadvantage, and birth trauma-affected plenty of young Sly's nature. His classmates mistreated him as whimsical lisping Guiney and designated his last days as seating on the electric chair. Anyway, he gave them back the same. When he was 15, he was enrolled in Military Academy for unmanageable teens with a sentence «attention deficit syndrome».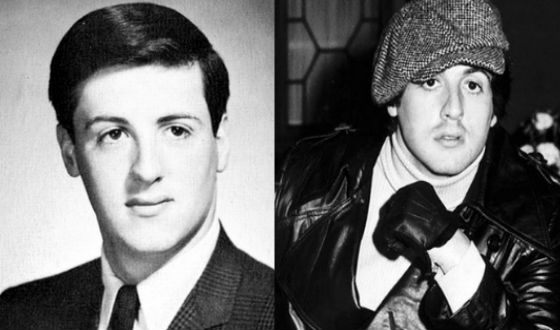 When Silvester grew up a little, he was enabled to sport gym. A short time later, his schoolmates didn't make a single joke about him. When he was sixteen, he failed all exams, therefore his mother used to assign him to her beauty shop. As Silvester finally got his diploma, he attended Dade College in Miami.
Career begins here
Finishing college, he was full of confidence to become an actor. He succeeded to gain an episode role in the sports drama «Downhill Racer», also featuring Robert Redford (the man, who sits at the table behind protagonists). Other attempts to seize the screen were doomed to be miscarried, thus Silvester used to win bread as doorkeeper, a bouncer in a restaurant, and, eventually, cage-cleaner in a nursery. His career in cinema began working in... pornfilm. In 1970 he enjoyed his struck-male role in «The Party at Kitty and Stud's». Shortly before he was invited to set, Silvester was pushed out because of lease expiration. That made him spend nights at New York's bus station for 3 weeks in a row. He recalled: «I didn't make any difference between movie casting and street plundering». He awaited promised 200 dollars for shootings.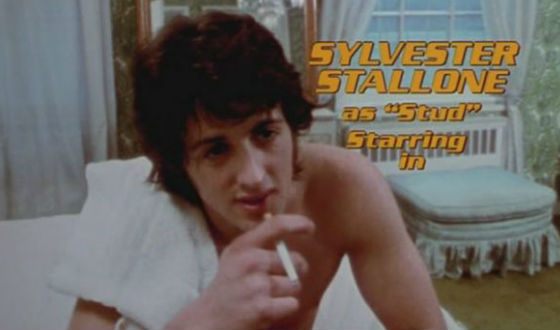 In 1970 he appeared in the thriller «Rebel» that was followed by some minor roles: a subway thug in «Bananas» by Woody Allen, a club dancer in «Klute», a guy suspected of robbery in «The Prisoner of Second Avenue», and some guest appearances in the TV series «Police Story» and «Kojak». In 1971 he engaged in an erotical theatre performance ambiguously called «Score», shown in 23 theatre halls of The Big Apple.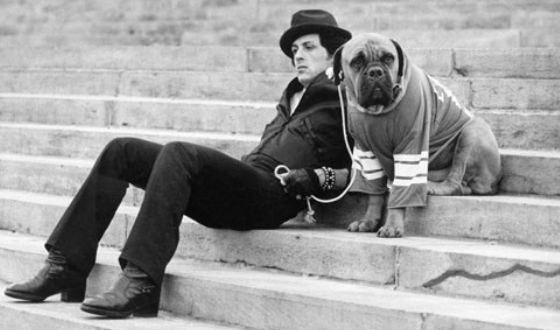 Rocky
According to Zoomboola.com, on March 24, 1975, Stallone came to see the Muhammad Ali–Chuck Wepner fight. When he came back tonight, he stayed home for 92 hours and drafted the script starring the boxer who never gives up. Nevertheless, Stallone subsequently denied that Chuck Wepner provided him any inspiration for screenwriting: in Stallone's iconic movie, Rocky stands on his feet till to the end, whereas Chuck gave up after knockdown in Round 15.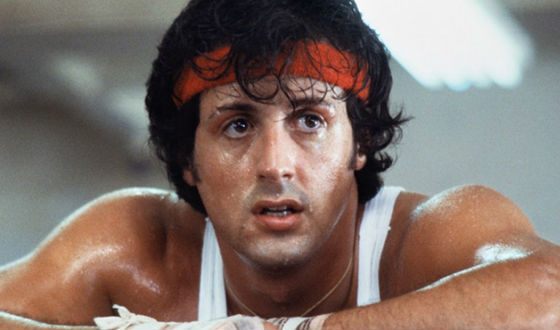 He tried to transfer the rights to film studios, where he was offered $350,000, considering the times, a tip-top price. But, they fixed for themselves the casting preferences for the lead role, including Robert Redford and Burt Reynolds. He held lengthy negotiations the stuff all about and after a substantial budget cut to compromise, as producers agreed he could be the star – invincible Rocky.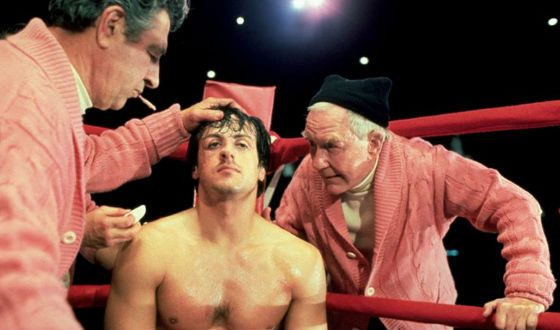 The set was sticky because an actor had to feature the professional boxer. He smashed cold meat, suffering from bleeding till inside bones showed up, ran decades kilometers daily, learned how to take, and then strike back. He even used to stop smoking because, otherwise, he wouldn't have any chance to stand at least 5 minutes. The success of the 4-weeks shoestring was overwhelming. It was nominated for Oscar prize ten times. Three times it was his own merit, for instance, an award «Best movie». Its distribution rewarded more than 220 million dollars in cash.

It was followed by 4 sequential parts of Rocky: in 1979, 1982, 1985 and 1990. Although even the plot was simply similar, all Rocky' movies aroused public warm welcomes. At that time Rocky Balboa faced heroes from Karl Waser, Dolf Lundgren, Mr. Tee, and Thomas Morrison.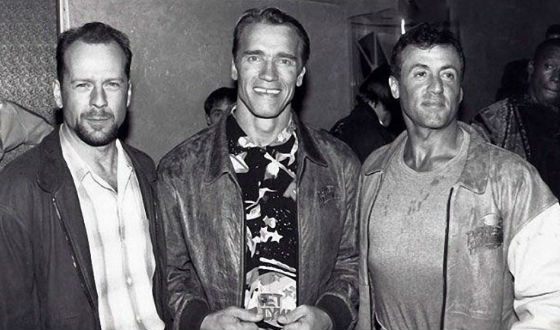 Stallone returned his look at his prime character in «Rocky Balboa» in 2006. Tired and retired boxer was called to the rank in order to fight the new champion in heavyweight. Series was followed by another chapter «Creed – Rocky's Legacy» released in 2015, but this time the central Rocky's rival was considered to be the son of the boxer Apollo Creed, who fought much with Balboa, called Adonis.
Rambo
Whereas the third part was only released, new fiction under the name «Rocky: First Blood» was simultaneously performed on the screens. It wasn't that well-known sporting drama, but a bloody thriller starring Stallone, who represented a ruthless Vietnam veteran, obsessed with revenge, master of a weapon, shooting bunches of enemies to death. The nickname Rambo won world-wide fame.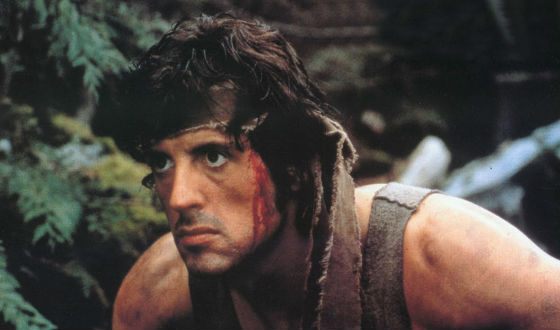 It can amaze that they were a few renowned actors for cast for the role of Rambo. For instance, Al Pacino, one of the most likely candidates, wished Rambo became an unstoppable psycho. However, Stallone, currently a screenwriter of the picture, didn`t appreciate this feature. Dustin Hoffman refused the proposal willingly because he reckoned the script being too brutal (he agreed to perform the female in «Tootsie» instead). Clint Eastwood was already engaged in another set, and John Travolta's personality was disliked and dismissed by Stallone himself.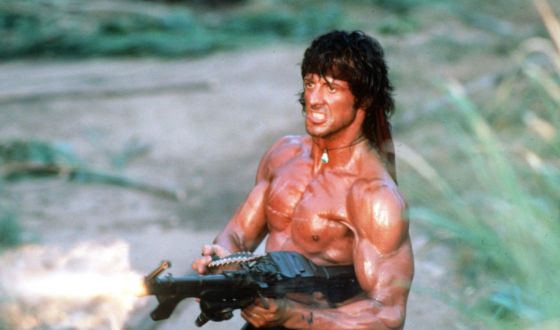 The second part was released in 1985 as a direct sequel to the first chapter. The critics weren't much impressed. The after coming third part was even less appreciated. «To be continued» took a slightly more than 20 years, thus the return of the character was anticipated with no excitement. Nevertheless, it didn't scare him to make dreams about the fifth part. He claimed the right of the «Rambo V» distribution in 2014. «It will be the story of the contest with drug dealers who kidnapped a younger girl» announced Sylvester Stallone.

In December 2015 FOX Channel together with Stallone as an executive producer continued to work on the series «Rambo: New Blood». The story revolves about strained relations between John Rambo and his son, who followed his dad's footsteps by joining the Navy. D-Day of the series has not been announced yet.
Another works
In 2010 Stallone gathered miscellaneous cheap Hollywood-fiction masters in blood-splendid franchise «The Expendables» , starring apart himself Jason Statham, Jet Li, Dolph Lundgren, and Mickey Rourke. The plot revolved around the group of elite mercenaries tasked with a mission to overthrow tyranny in a concrete third-world country. Although even Stallone got a Golden Raspberry Award as Worst Director for animation, The Expendables received high reviews and was extremely commercially successful.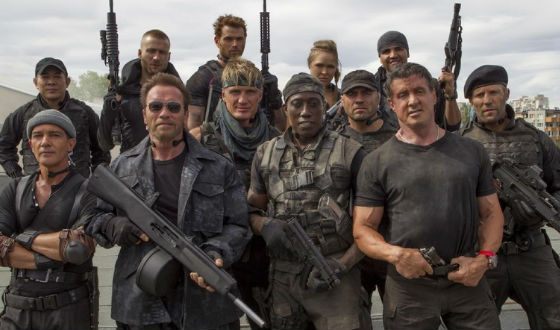 Its second sequel was released two years later. It came out even more publicly accessible and fascinating because such acting titans as Chuck Norris, Jean-Claude Van Damme, Arnold Schwarzenegger joined the cast. The fantastic squad had to save the world again and gross to the creators $300 million dollars cash.
Stallone's personal life
When Stallone celebrated his 50 year anniversary, The Journal Star «granted» him an album provided with 595 sticky-icky pictures of all Stallone's women. 595 females! «Wow! How six hundred women got dragged into my bed?».

Early in his career, his wife Sasha Czack, whom he married in 1974, had intruded him to set feet into love affairs, even before he achieved a bit of fame. He didn't believe that reality: Sasha, a walked in beauty top-model and Andy Warhol's muse, gave him a hand and acceptation! Furthermore, she used to reject some generous offers from producers in order to assist her husband at work on Rocky's first part.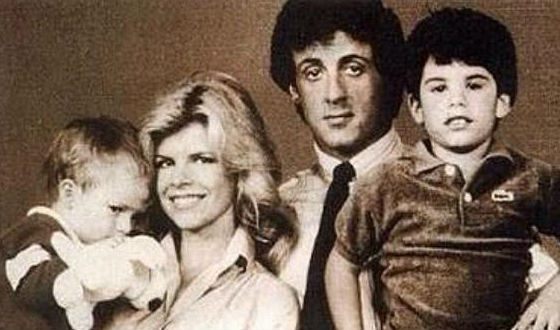 Sly got 2 sons from her, Sage and Seargeoh. After then, Sasha announced her retirement from acting and devoted herself to her children. Besides, her youngest son was diagnosed with a degenerative disease. Sage died of heart disease pretty later (2012), having appeared in «Rocky V», «Daylight» and several minor films.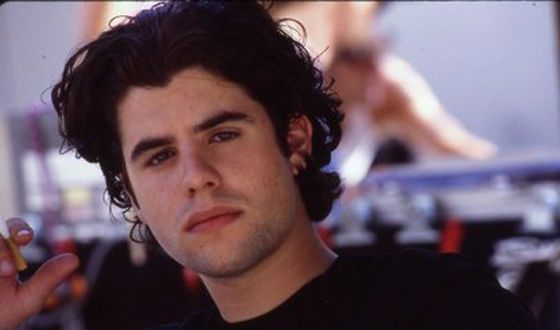 Initially, Sasha ignored Sly's permanent cheatings on her, but an affair with Bridget Nielson, a model of 22 years at age, stroke short on her patience. In 1985 she sued for divorce and also required compensation in the amount of $33 million dollars. But before that, she slapped his mistress' face in public.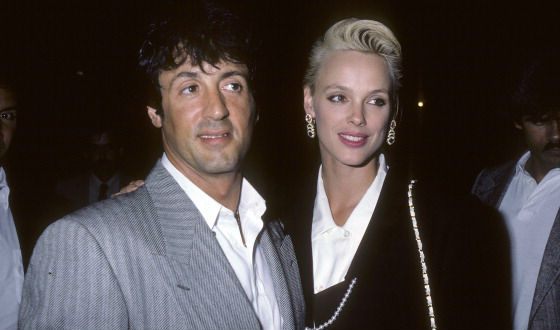 Right after the divorce, an actor successfully formalized relations with Bridget, but love was gone in less than 2 years. Before she went, she ripped him off for a million dollars. Anyway, they didn`t have children.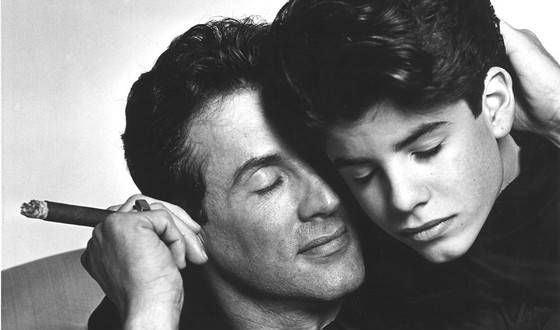 After another divorce, Silvester lost a cannon. He poked his tool everywhere he can reach, and his «top-scoring» year was 1988. In general, 88 models passed through his bed, among them was Naomi Campbell, Linda Evangelista, Cindy Crawford. All these stars were assigned to the top-model agency «Elite».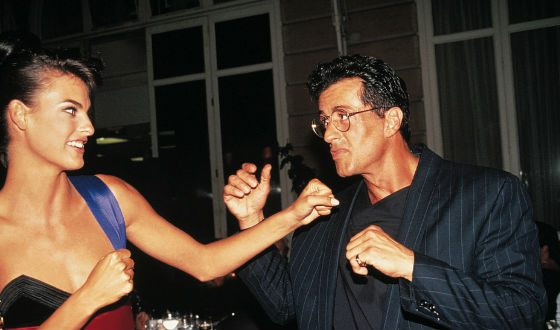 In 1990 the actor's mind got sober. He met a model and, for instance, a big fan of him, Jennifer Flavin, who jumped into his bed without second thoughts and dull proposals. He presented her as an iconic wife, selfless, loving, and so terrifically patient!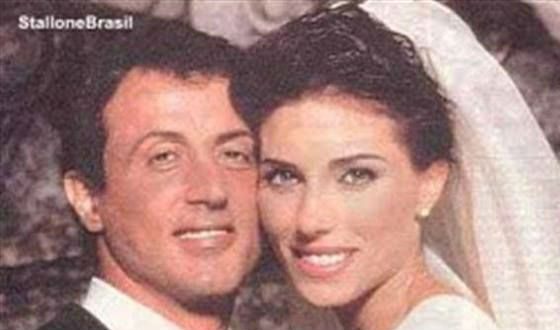 But there were no swans in that story, too. He began an affair with model Janice Dickinson, which lasted one year. A girl was pretty enchanting but uninhibited: she was in love subsequently with Liam Neeson, Jack Nicholson, Bruce Willis and sometimes even with females. When she got pregnant during the relations with Sly, she, why not?, turned the finger on him identifying an actor as a father. He rushed to reach a divorce first, but then the test indicated negative results, so Janice «outlived her usefulness».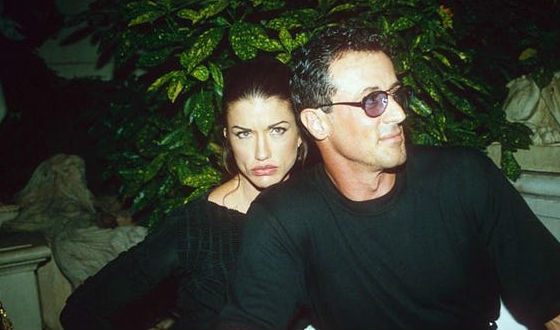 After that, Stallone had several affairs with Janine Turner, his co-star in «Cliffhanger», Angie «ginger witch» Everhart, a pornstar Peggy Trentini, a designer Caroline Stanbury, Austrian aristocrat Andrea von Wieser. Eventually, his unstoppable attraction faded away. In 1995 he confessed and begged on his knees for Jennifer, asking her to apologize for all his cheatings.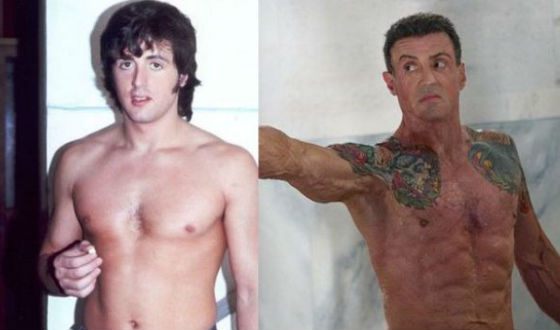 He is still married on Jennifer Flavin and regarded as a family man. Together they grew up three daughters: Sophia (1996), Sistine (1998), and Scarlet (2002).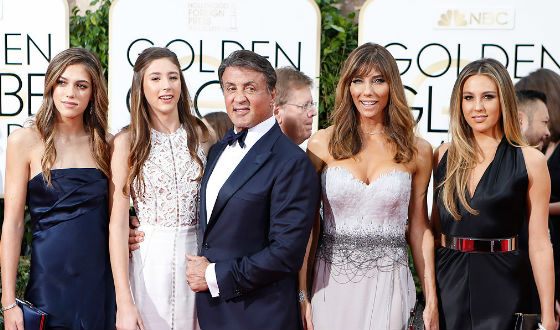 Sylvester Stallone Today
In 2018, Stallone appeared in Guardians of the Galaxy, in which he portrayed Starhawk. In addition to the "Rambo V" released in 2019 and the series based on it, he is going to release a series based on The Expendables, as well as his female version. Rumors say he is targeting casting Meryl Streep, Cameron Diaz and Milla Jovovich. Also in his current schedule includes starring in the fantastic drama "Samaritan" (2020).

In the winter of 2020, Stallone posted a photo on Instagram, on which for the first time it was noticeable how he turned gray. Previously, the actor regularly painted over gray hair, but this time decided to appear without it.
Press Ctrl+Enter If you find a mistake