Biography of John Cena
John Cena (full name - John Felix Anthony Cena) is a famous American wrestler, 16–time world champion. Since 2002, he has performed in the World Ranking Federation (WWE). He also realized his potential as an actor, starring in more than 20 Hollywood films and TV series.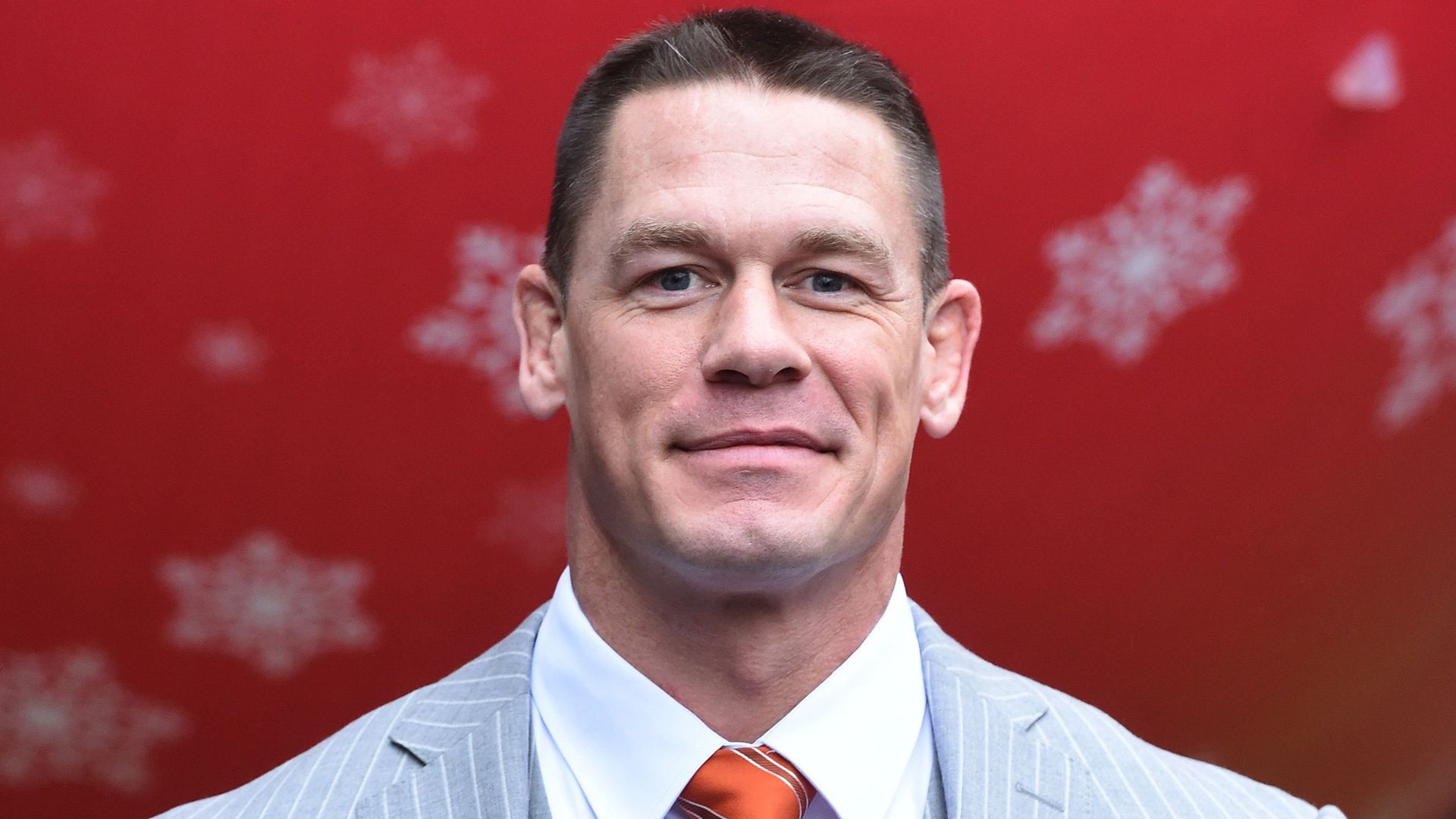 In 2005, John released a rap album: "You can't see me", which reached number 10 on the Billboard 200 chart. In 2020, he joined the DC film universe, having received the role of Peacemaker. In 2022, Forbes estimated John Cena's net worth at $60 million.
Childhood and youth
John Cena was born on April 23, 1977 in West Newberry, Massachusetts, USA. Parents: John Cena Sr., an Italian, and Carol Lupien, a native of Canada, the daughter of the baseball player Tony Lupien. John became was the second of five children in the family, where all five were boys.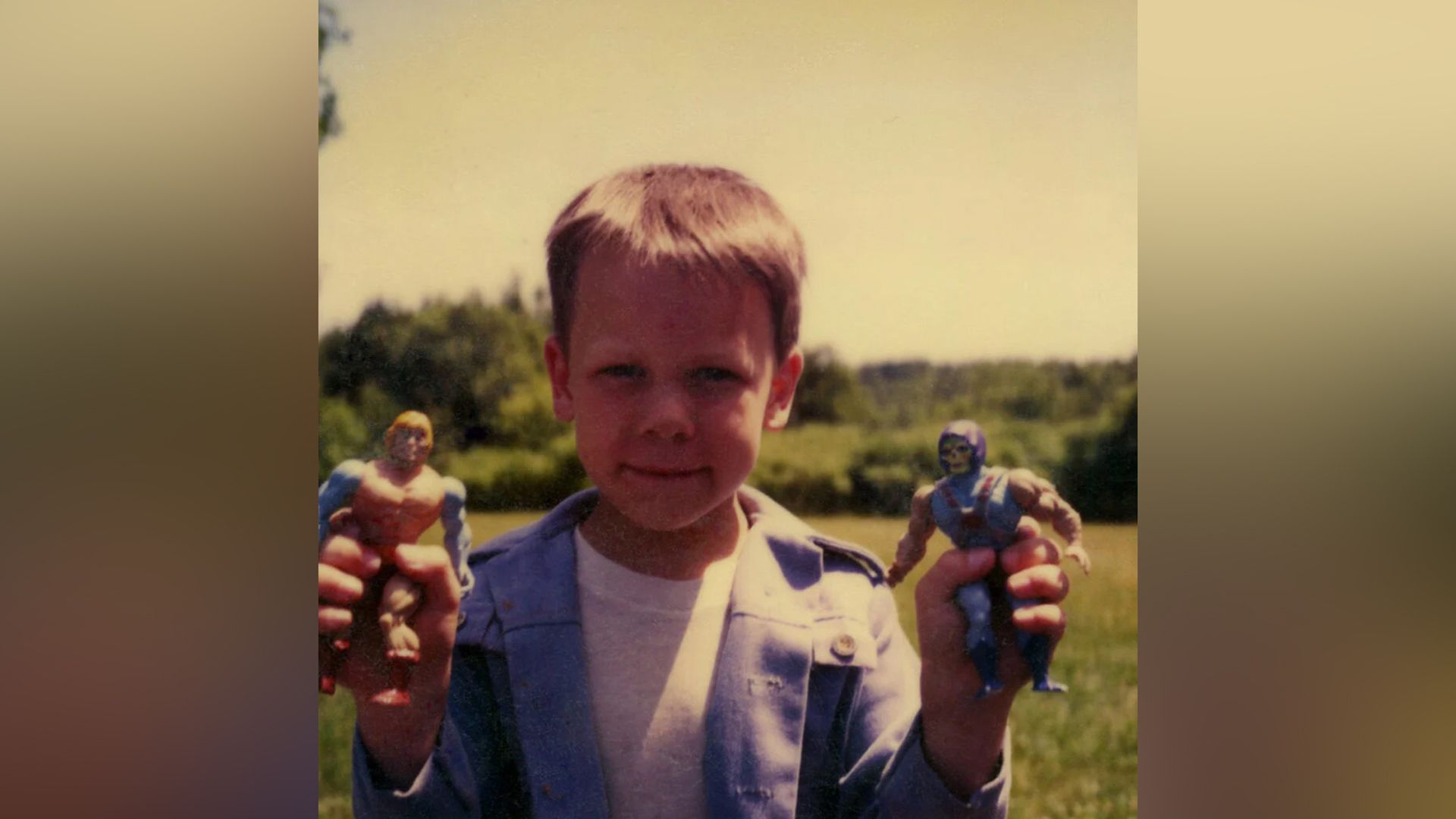 Cena recalled, that he was a really weak boy in his early-early teens:
I was really scrawny — really skinny and scrawny — like, 100 pounds. I was heavily picked on and bullied because of [my] choices of dress and music that I listened to. I remember the walk to the school bus, at the very least, five times, shoved down, toppled down.
He started workouts to fight all the bullies back. And soon it bear fruits:
By the time I was 15, I was 150 pounds. And by the time I was 17, I was 225 pounds. So needless to say, I wasn't being picked on. The guys who were pushing me down were kind of like, «We cool?»
Since childhood, John has been fond of American football, training for several hours every day. Unlike many athletes, he was an A student, and when it came to college entrance exams, he passed 58 of the 60 educational institutions which he applied to – everyone wanted to get a promising athlete into their team. Of these 58, he chose the University of Springfield, although it was not the most prestigious.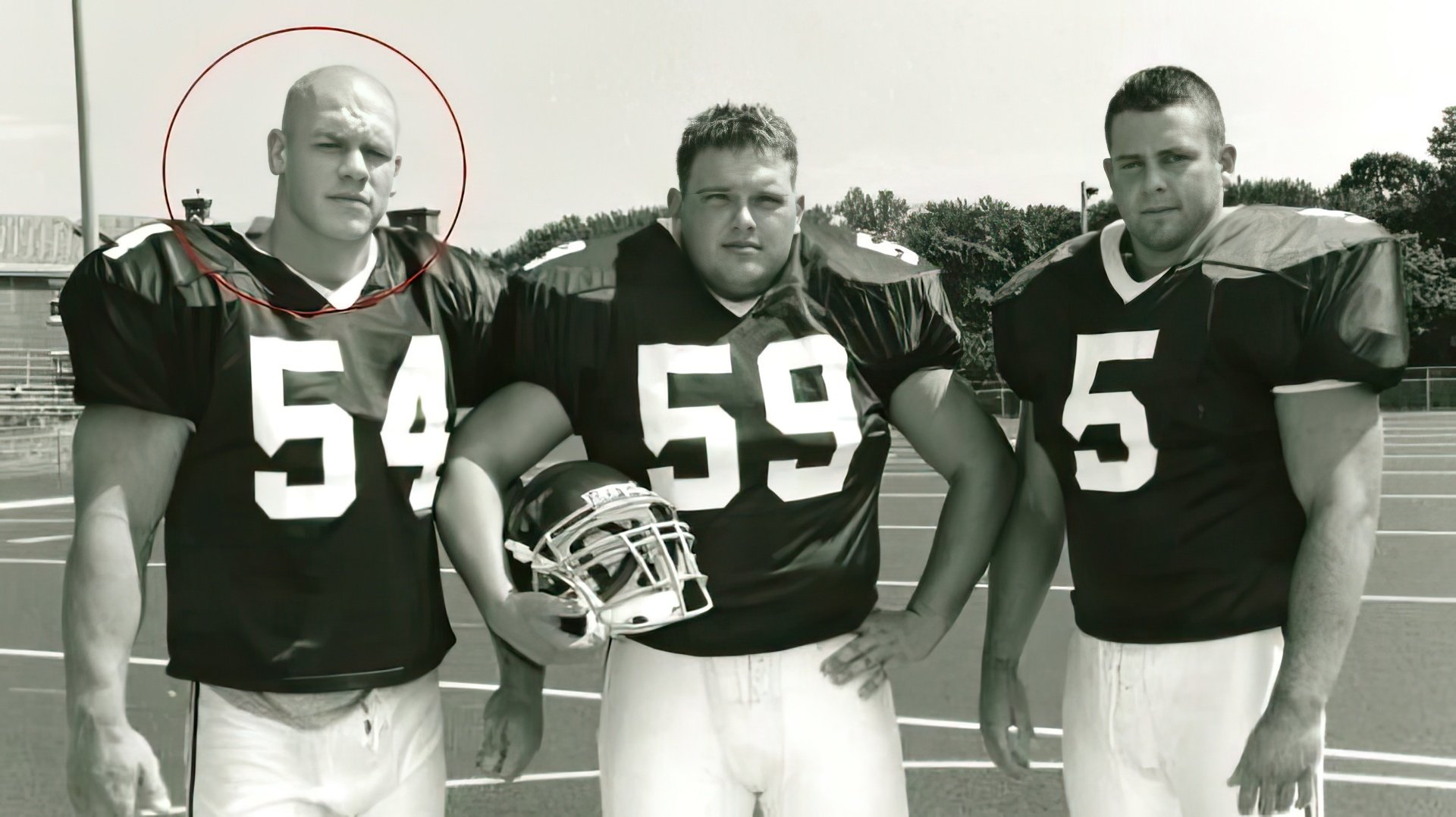 In 1998, as one of the three team captains, he led the university team to the third division of the National Student Sports Association championship. In 1999, he graduated from college with a degree in sports physiology and subsequently entered the Springfield College Sports Hall of Fame.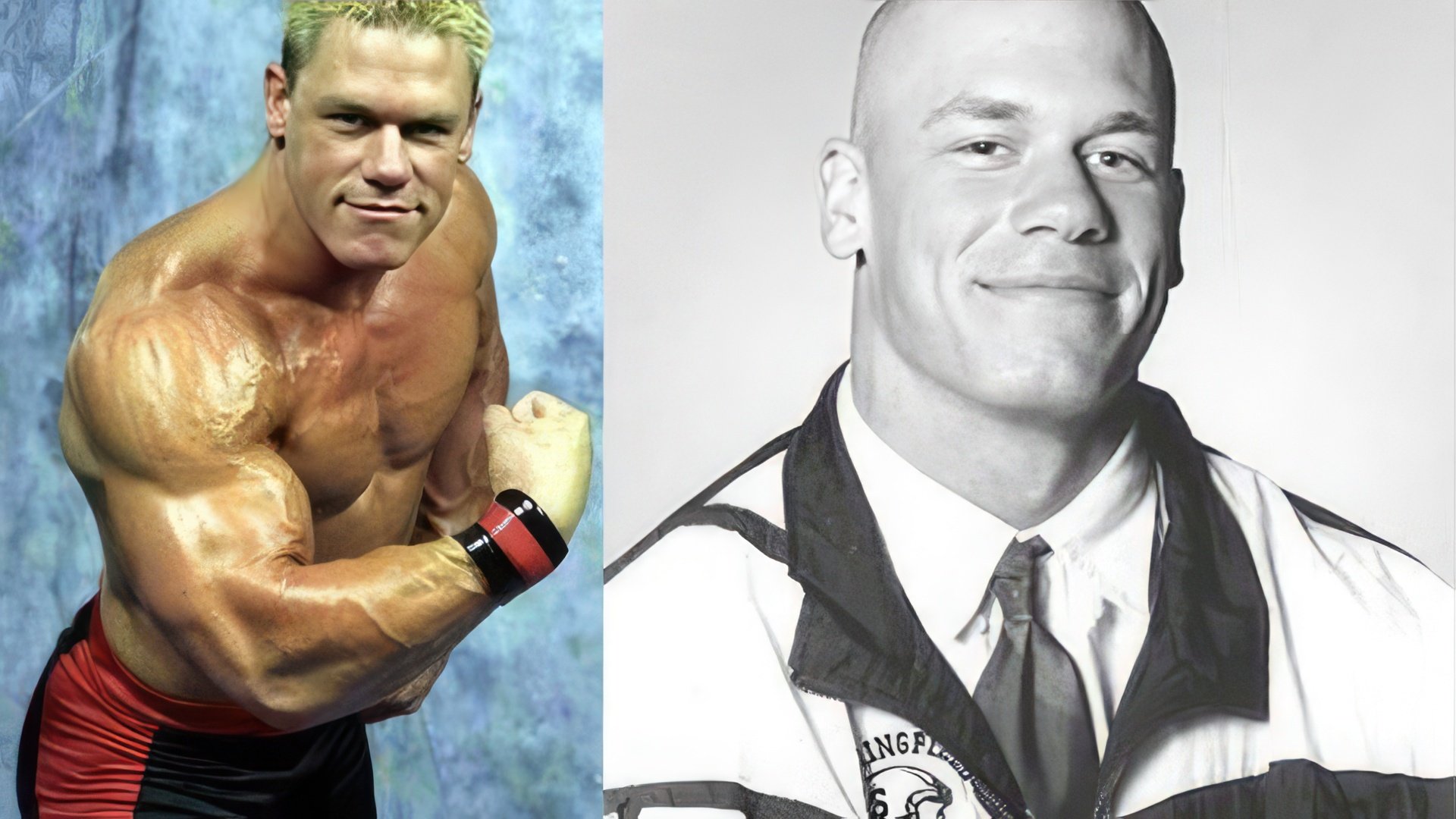 After graduating, the young graduate left Massachusetts against his father's will and went to California in search of happiness with $500 in his pocket. He dreamed of making a career as a bodybuilder, but from the very beginning he faced great difficulties. In order to be able to work out at the gym, he moonlighted as a limo driver, a 1991 Lincoln, and spent the night in it, so as not to spend money on rent.
Wrestling and WWE
John Cena came to the big sport quite by chance in 2000, when his acquaintance wrestler from the gym advised him to take lessons in Ultimate Pro Wrestling (then a subsidiary of WWE). The idea of trying himself in wrestling did not seem strange. With a height of 6',07" and a 238 pounds weight, he was an ideal candidate for the ring.

He took his first steps in a new career quite confidently. Taking the pseudonym "Prototype", Cena rapidly climbed to the top of world wrestling and already on April 27, 2001 in San Diego he claimed the title of UPW champion. In February 2002, Cena won the OVW title, and in June of the same year began his career in WWE. In the federation, he became the absolute champion of the USA, bringing with him to California the title "Wrestlermania XX", which he won from "Big Show".

In subsequent years, he repeatedly became a Champion according to different federations and competitions, second only to the legendary Bruno Sammartino, Hulk Hogan and Bob Backlund in the number of his championship belts. Over the following years, Cena actively cultivated his image, like his childhood idol Hogan, becoming an icon of American pop culture. He proved his worth as a wrestler and showman not only in the ring, but also outside of it. In 2015, having failed to defend his championship title in an open challenge thrown by himself, Cena lost the WWE belt to Alberto Del Rio. Since then, he has appeared on the show as a part timer, which is occasionally receiving a lot of money for each appearance.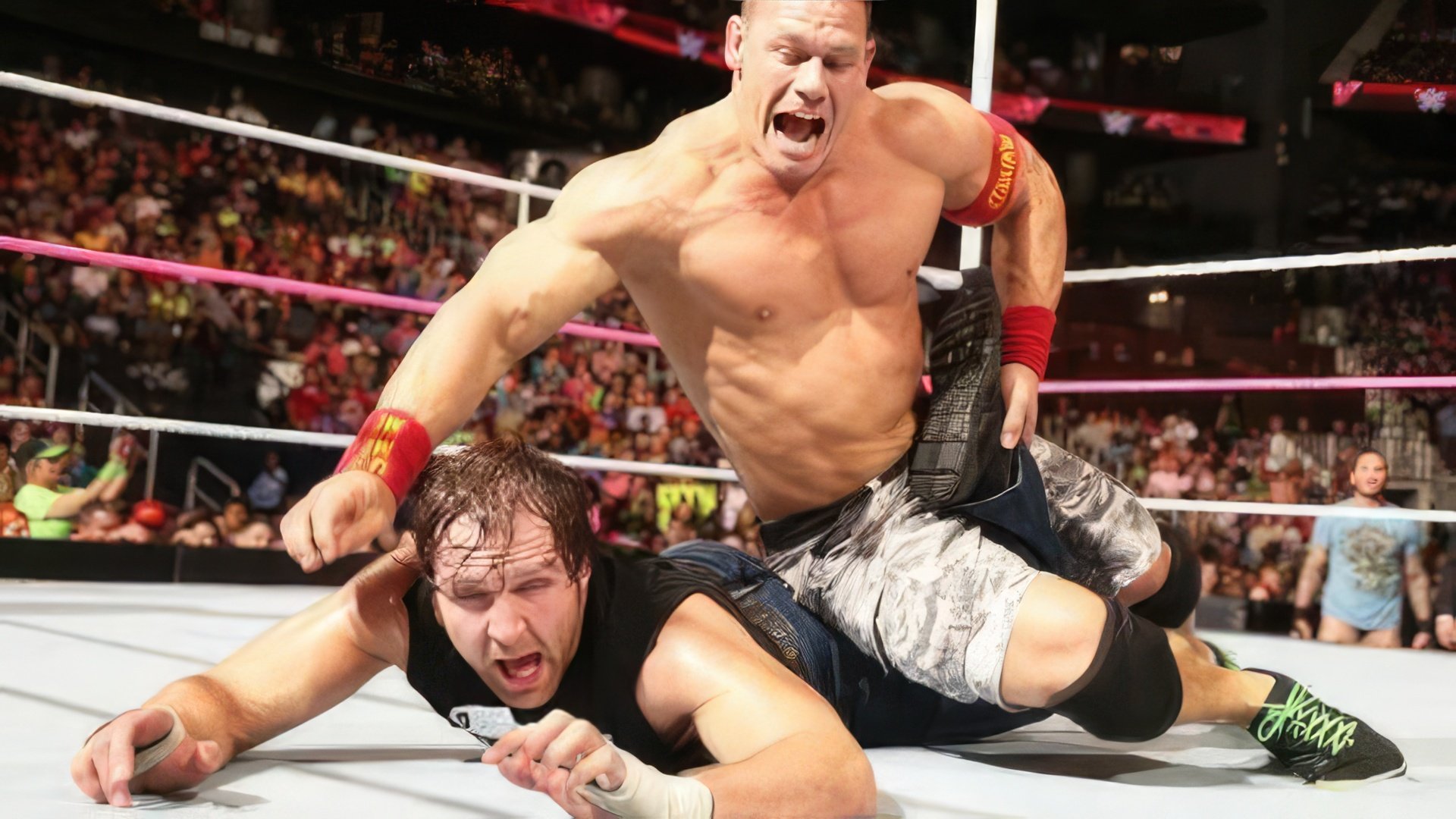 In 2018, receiving the Muhammad Ali Award from Sports Illustrated, Cena said that his career was coming to an end and it was time to pass the mantle to younger athletes.
Movies and music
As part of WWE, Cena participated in numerous interviews, screenings and demonstrations. However, he also acted as an actor in films intended for the "big screen": with Robert Patrick in the movie "Marine" (2006) and as a young policeman in "12 rounds" (2009).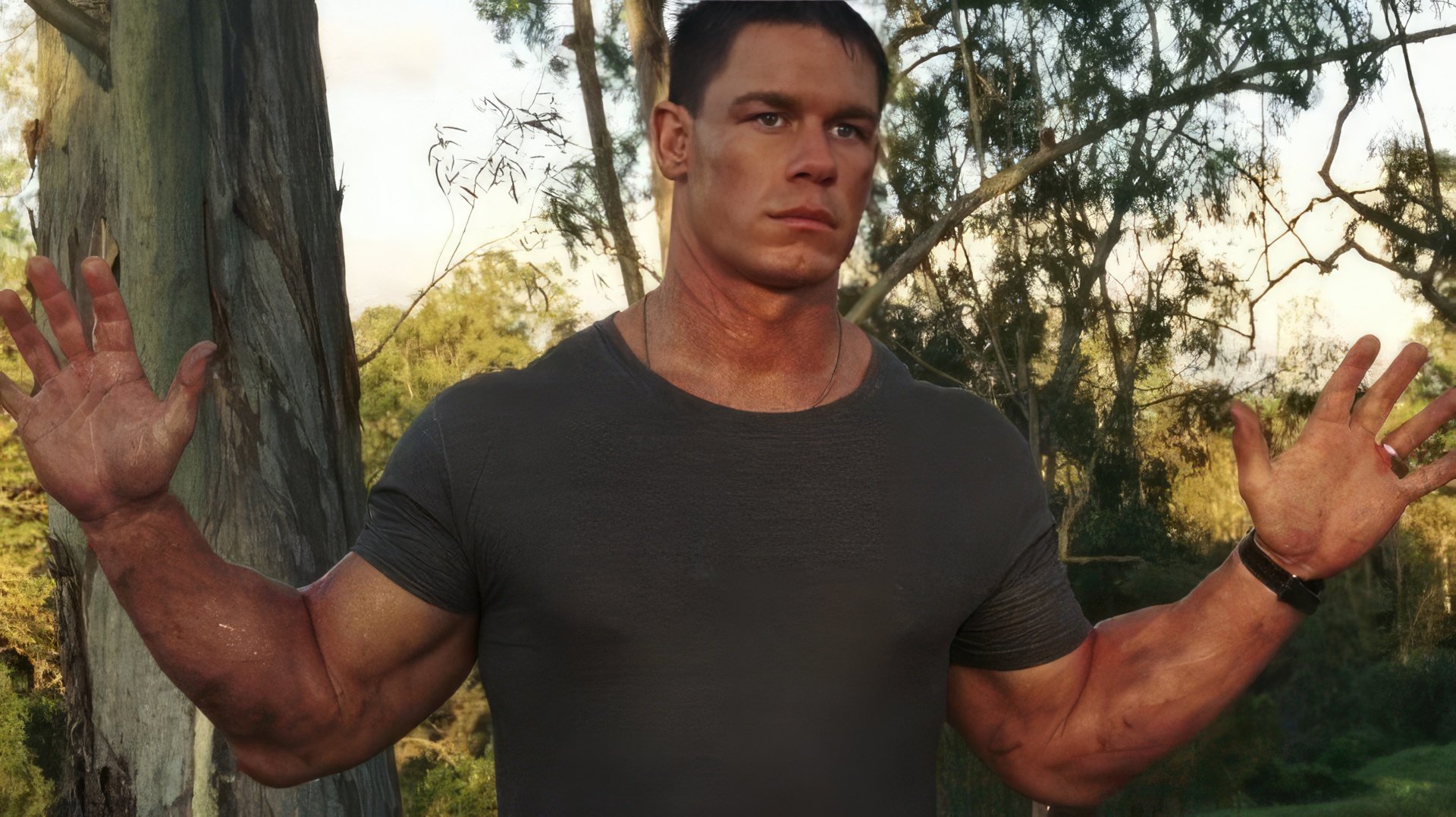 Cena is also a big fan of hip hop culture. In 2005, he recorded the album "You can't see me", which ranked #15 on the Billboard Hot 200 national chart. As part of "Wrestlermania", he released 2 singles recorded together with the famous rapper Wiz Khalifa "All day" and "Breaks". In March 2015, another film with the participation of John Cena "Trainwreck" was released for film distribution, where he received positive reviews from critics for his role.
Personal life of John Cena
In 2009, the wrestler married his girlfriend Elizabeth Huberdeau in 2009. The girl passionately wanted children, and Cena, as he claimed in one of his interviews, was not going to have children until he finished his career. Because of this and other numerous disagreements, the couple divorced three years later.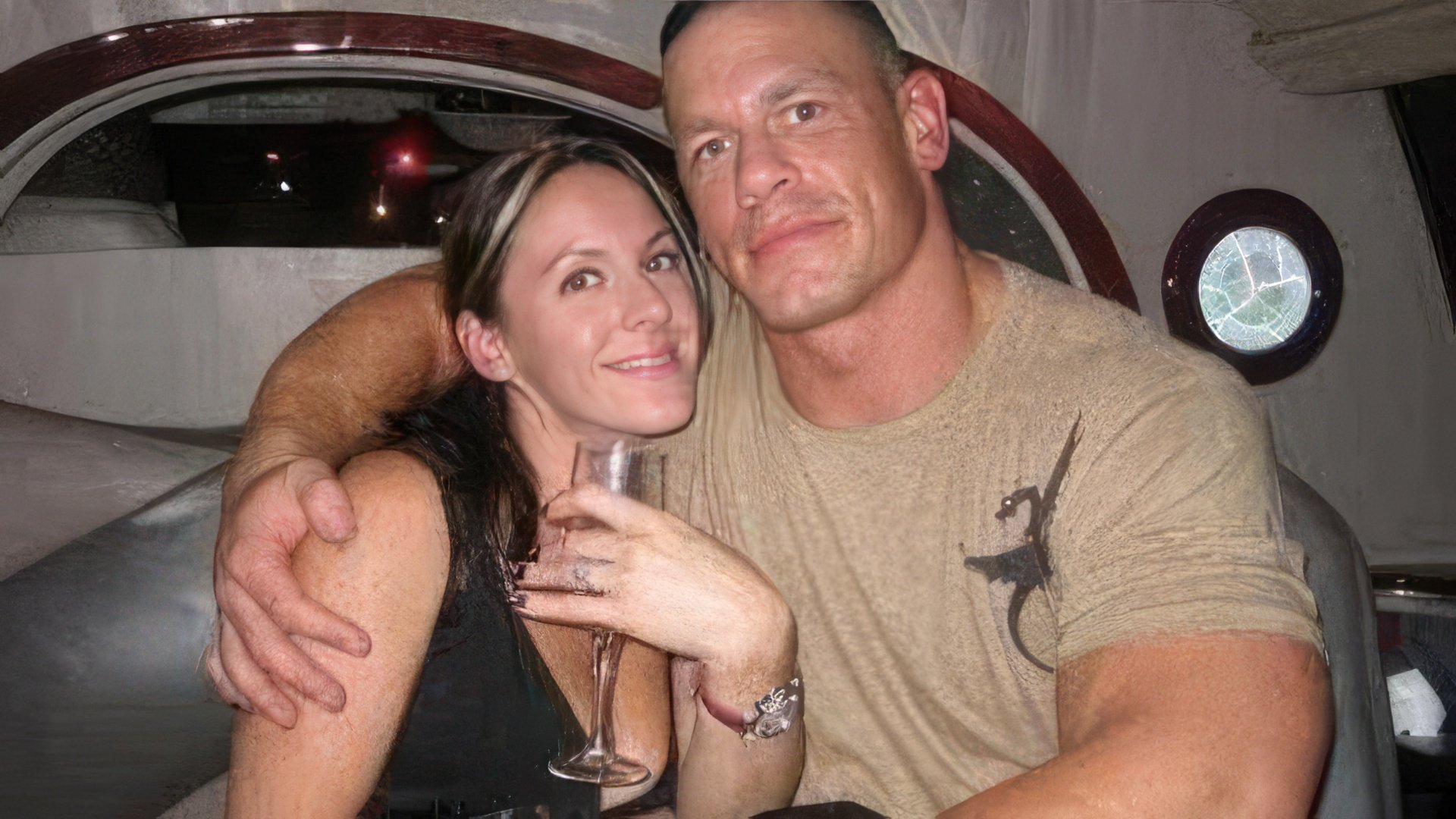 After the divorce, he began dating a wrestler, one of the famous "Bella twins" – Nicole Garcia. In 2017, they announced a half-engagement, but in 2018 the couple broke up.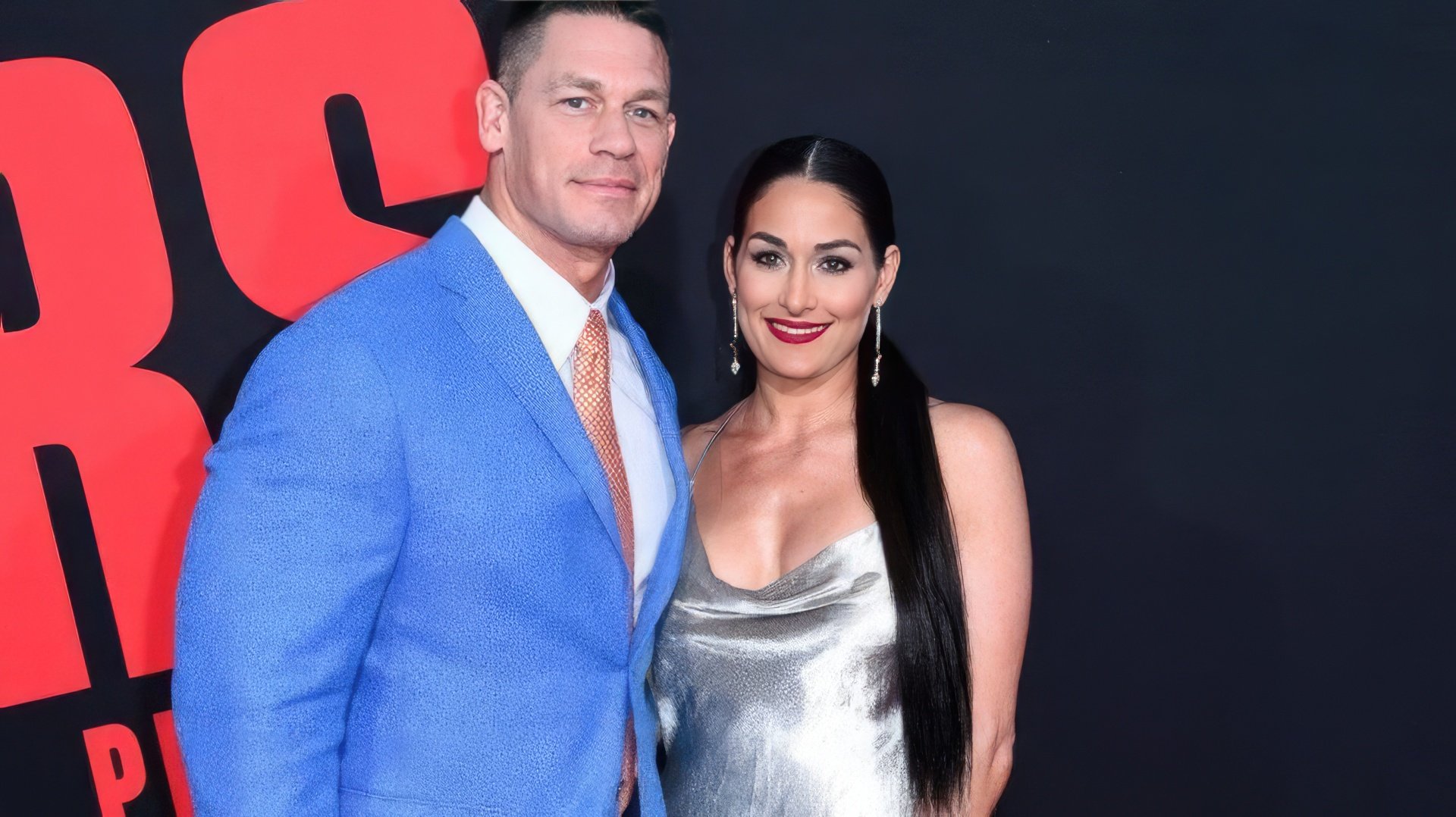 Since 2019, John Cena's girlfriend has been Canadian Shai Shariatzadeh. In February 2020, paparazzi caught them on a walk, and an engagement ring was on the girl's finger. The chosen one is 14 years younger than John. Presumably, they met in Canada, on the set of the comedy "Playing with Fire", in which John Cena played the main role.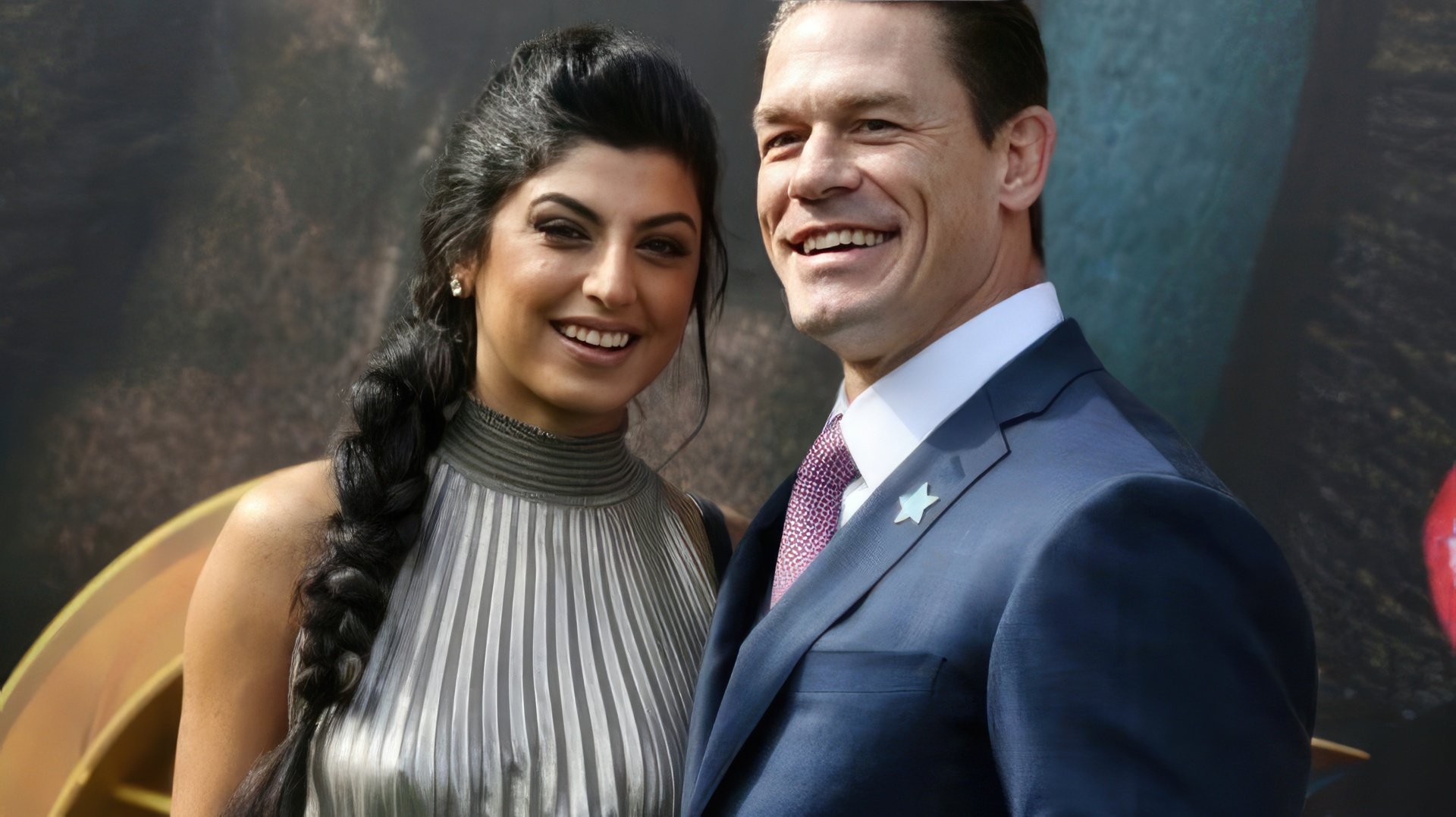 John is an avid collector of sports cars. He has more than 30 models in his garage, some of which are produced in a single model was made.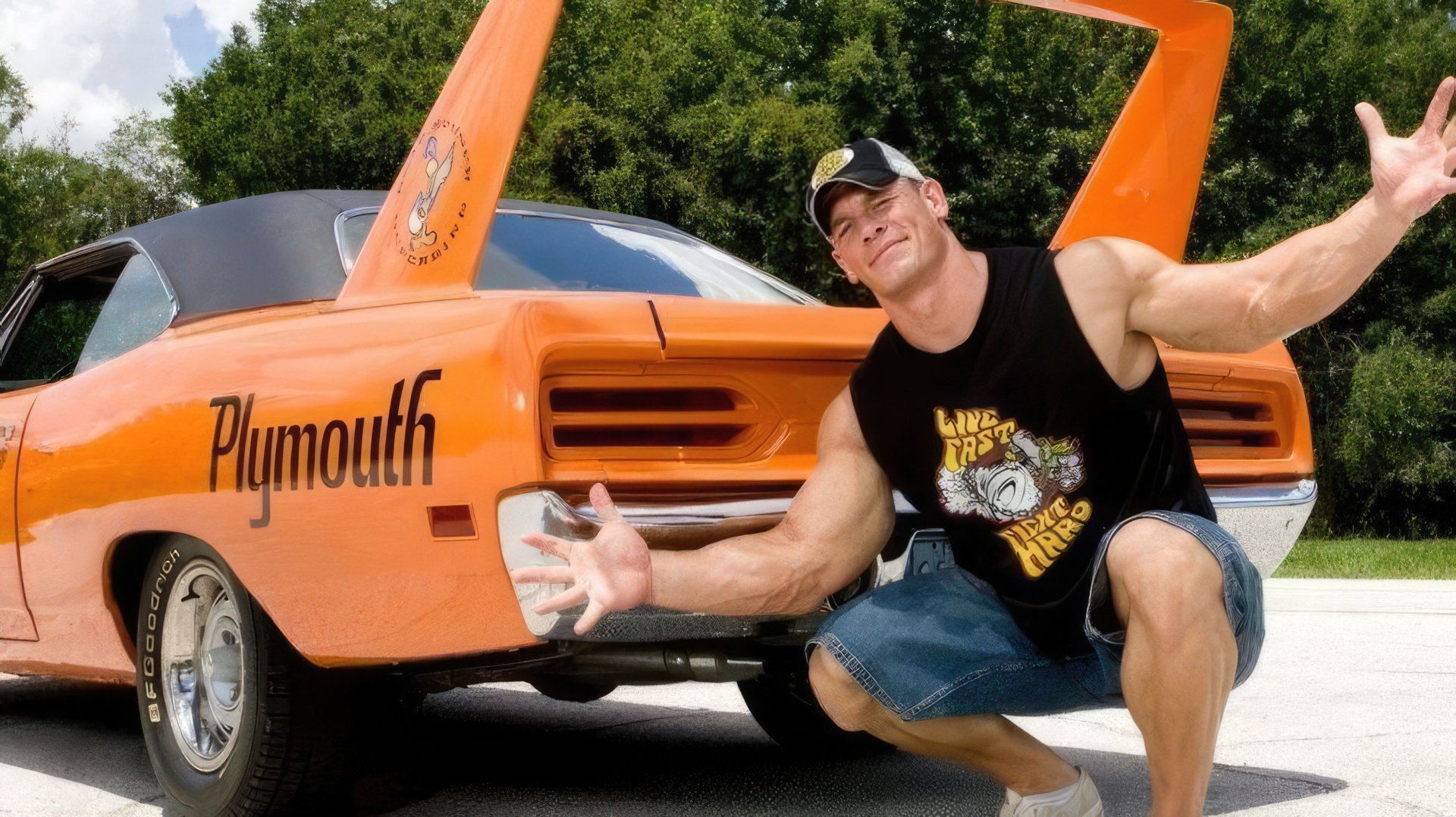 The wrestler is a big baseball fan. In particular, he supports the Boston Red Sox team.
John Cena now
Officially, Cena has not finished the career as a wrestler, but for several years he has been confidently focused on his acting career. In 2021, the ninth part of "Fast and Furious" was released. John Cena joined the team of Vin Diesel and Michelle Rodriguez – he was entrusted to play Jacob, the unstable and aggressive younger brother of Dominic Toretto.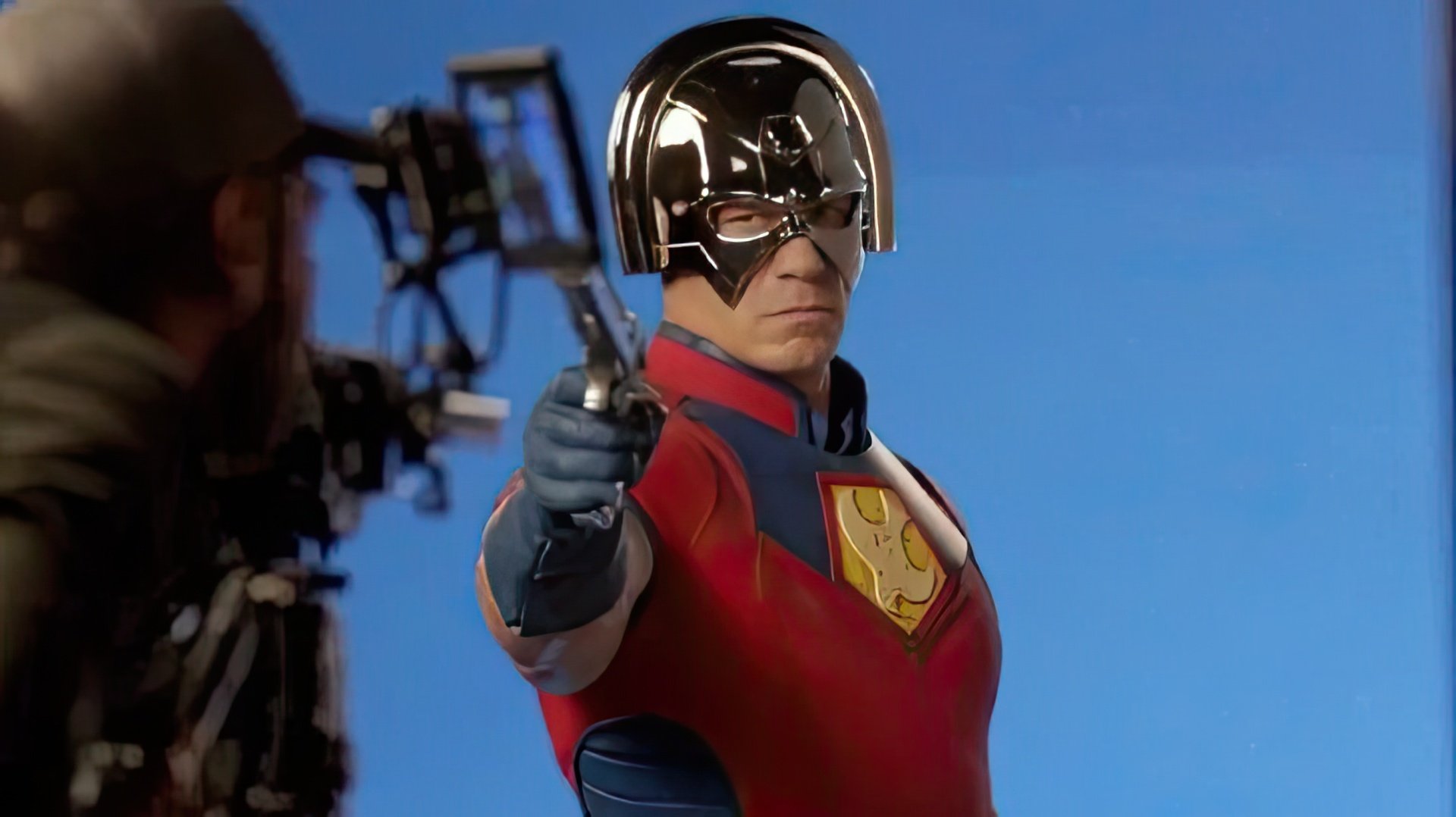 There are rumors that Cena will play the Sandman in the Marvel movie series. The reason was an image of the Sandman and Spider-Man fighting, which John posted on his Instagram. Probably, Cena will appear in the next solo Spider Man films.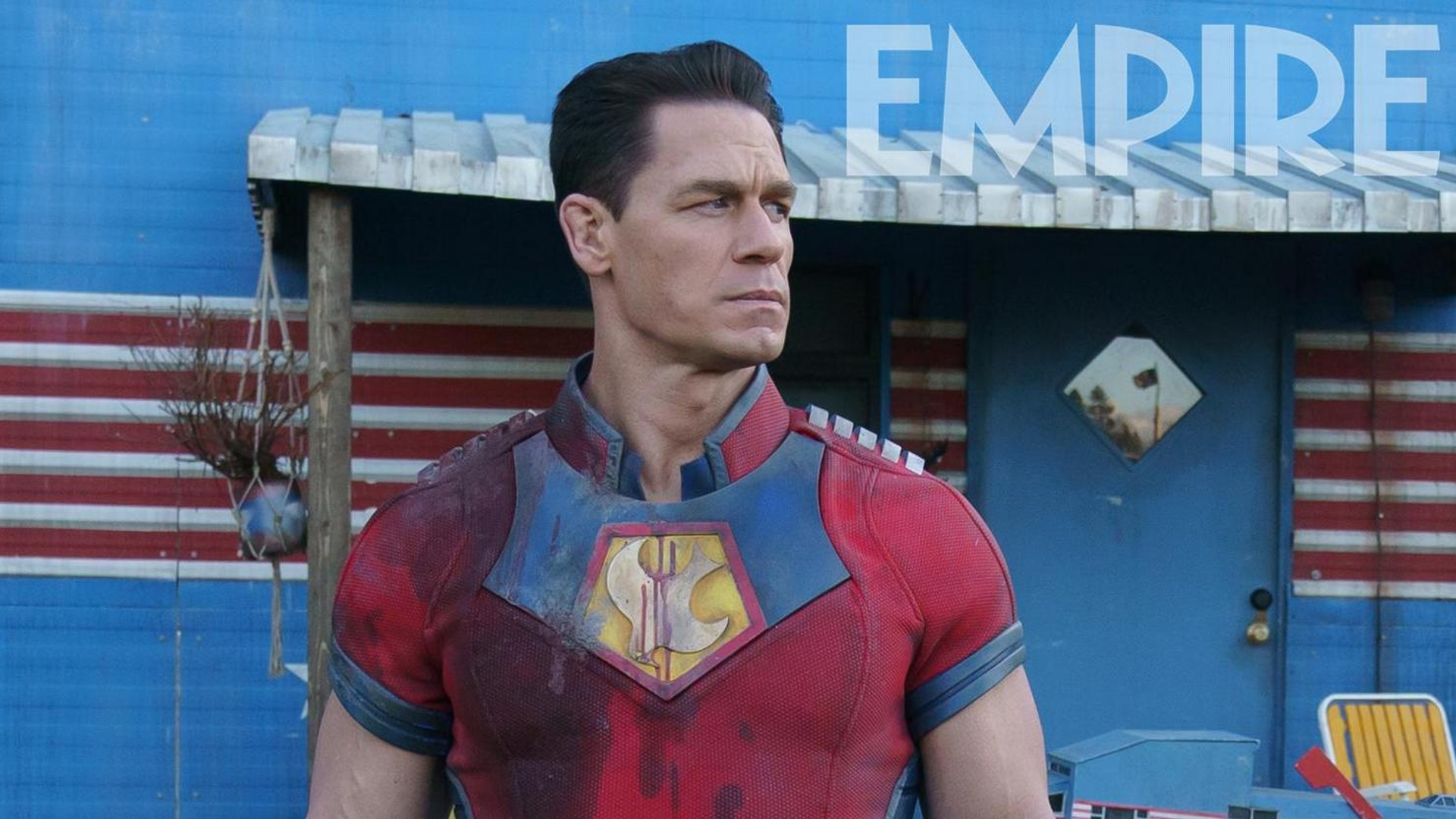 Also in 2021, he appeared in "Suicide Squad" directed by James Gunn. John Cena's character is called Peacemaker, he is the one of the craziest heroes in the DC universe. According to the former wrestler, he did not hesitate to accept Gunn's offer to play Peacemaker, because, although he is not a fan of superhero comics or movies, he was amused with Gunn's adaptation of "Guardians of the Galaxy". In early 2022, John Cena returned to the role of Peacemaker in a solo series, which was also directed by James Gunn. The series, which takes place after the second "Suicide Squad", has won the audience's love from the first episodes, and not only thanks to Gunn's signature tweaks, but also John Cena's charisma.
Press Ctrl+Enter If you find a mistake