Kendrick Lamar
Kendrick Lamar is a distinguished American rapper, songwriter, and producer who has garnered an array of prestigious music awards, including 17 Grammys. He is among the elite few musicians to have received the Pulitzer Prize for Literature, which was conferred upon him for his platinum-certified album released in 2017, titled "Damn."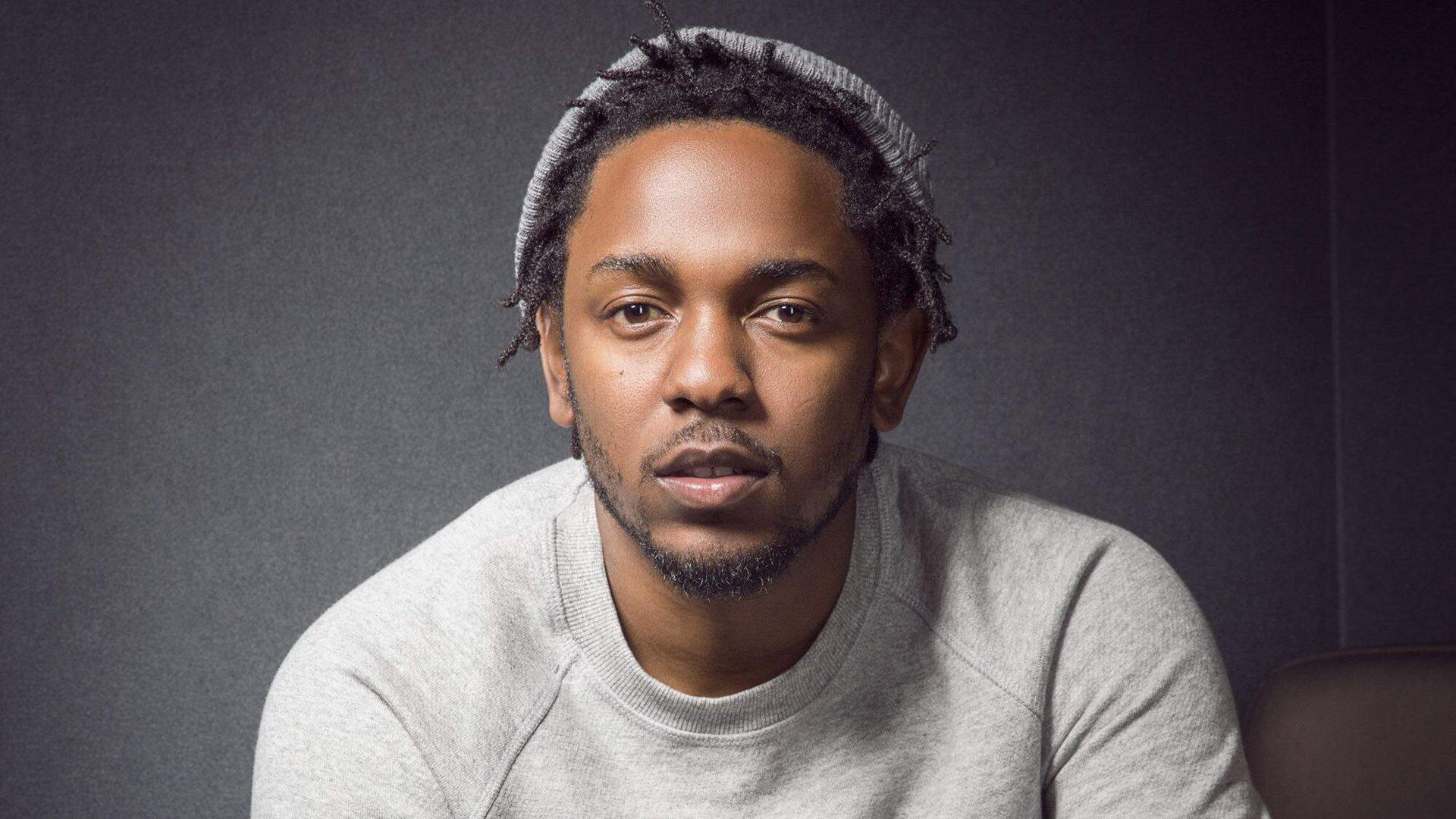 Childhood and Youth
Kendrick Lamar Duckworth was born on June 17, 1987, in Compton, California. His parents, who hailed from Chicago, had no direct affiliations with the entertainment industry. Nevertheless, his father had a palpable affinity for soul and disco music and even named his son after the renowned singer Eddie Kendricks.

In interviews, Kendrick has revealed that his family moved to California teetering on the brink of poverty. Armed with a mere $500 in their pockets, his parents faced financial hardship and harbored little assurance for a brighter future. Moreover, they settled in an area notorious for its elevated crime rate. Ironically, Lamar's father had once been a member of a Chicago street gang but later recognized the perils of such a lifestyle, prompting the family's relocation. At that time, Kendrick was merely a prospective child, and the move was made in consideration of their future offspring.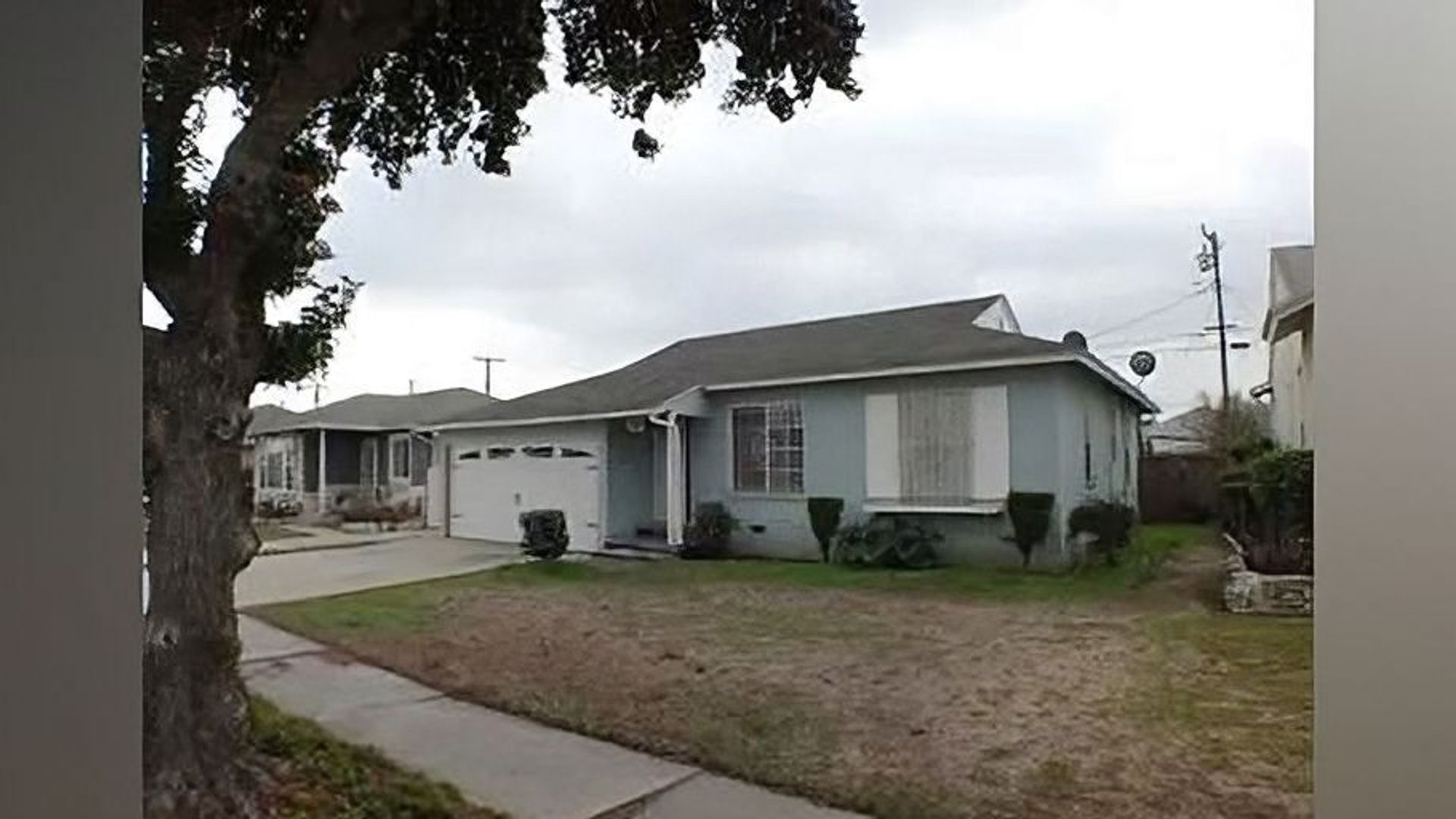 Shortly thereafter, their son was born. The family subsisted on welfare, and their neighborhood was sparsely populated. From a young age, Kendrick was acquainted with the harsh realities of poverty but never succumbed to despair. He attended school, earned commendable grades, and displayed a keen intellect.

Additionally, the young man harbored a fervent passion for music, composed poetry, and exhibited a mature perspective on life. "I grew up rapidly, exceedingly rapidly," he acknowledged. According to his mother, he was inherently a lone wolf, generally keeping to himself even when amongst friends. He would often sit quietly in a corner, observing the world around him with reserved attentiveness.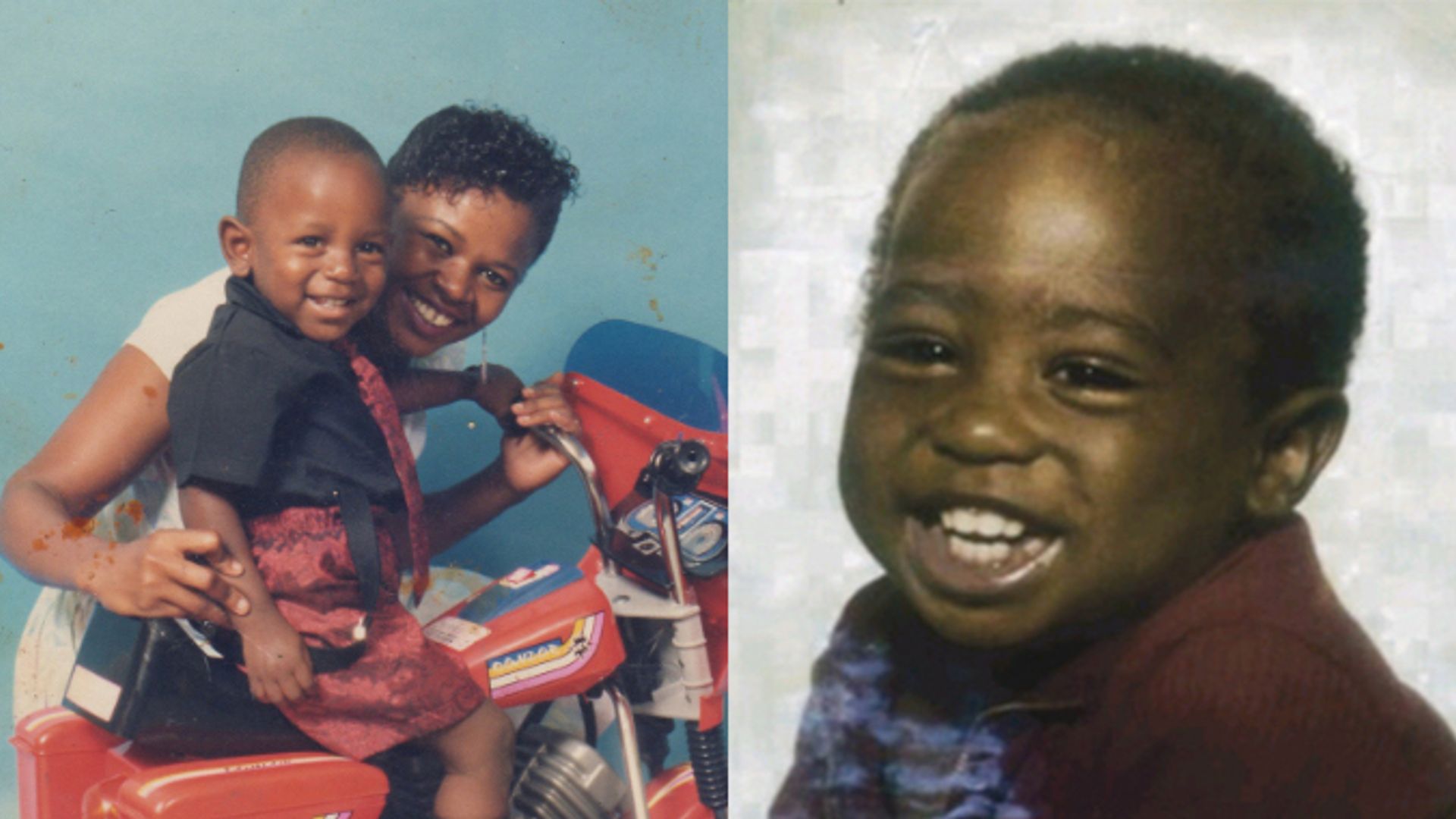 Yet, Kendrick concedes that his childhood and adolescent years were far from bleak, as there were always opportunities for merriment. Whether it was cycling, bonding with family, meandering across the rooftop of his parents' house, socializing with friends, or even attending parties, each experience contributed to an array of fond memories and impressions.
Initial Steps Toward Success
The first musician to significantly influence Kendrick's inner world and musical passion was Tupac Shakur. The young Kendrick was endlessly captivated by Shakur's style, charisma, and emotionally resonant songs. Tupac spoke candidly about the matters that weighed heavily on his heart, and this unfiltered expression deeply resonated with Kendrick. Shakur's commentary on financial struggles, poverty, and racial discrimination stirred Kendrick's own creative literary endeavors.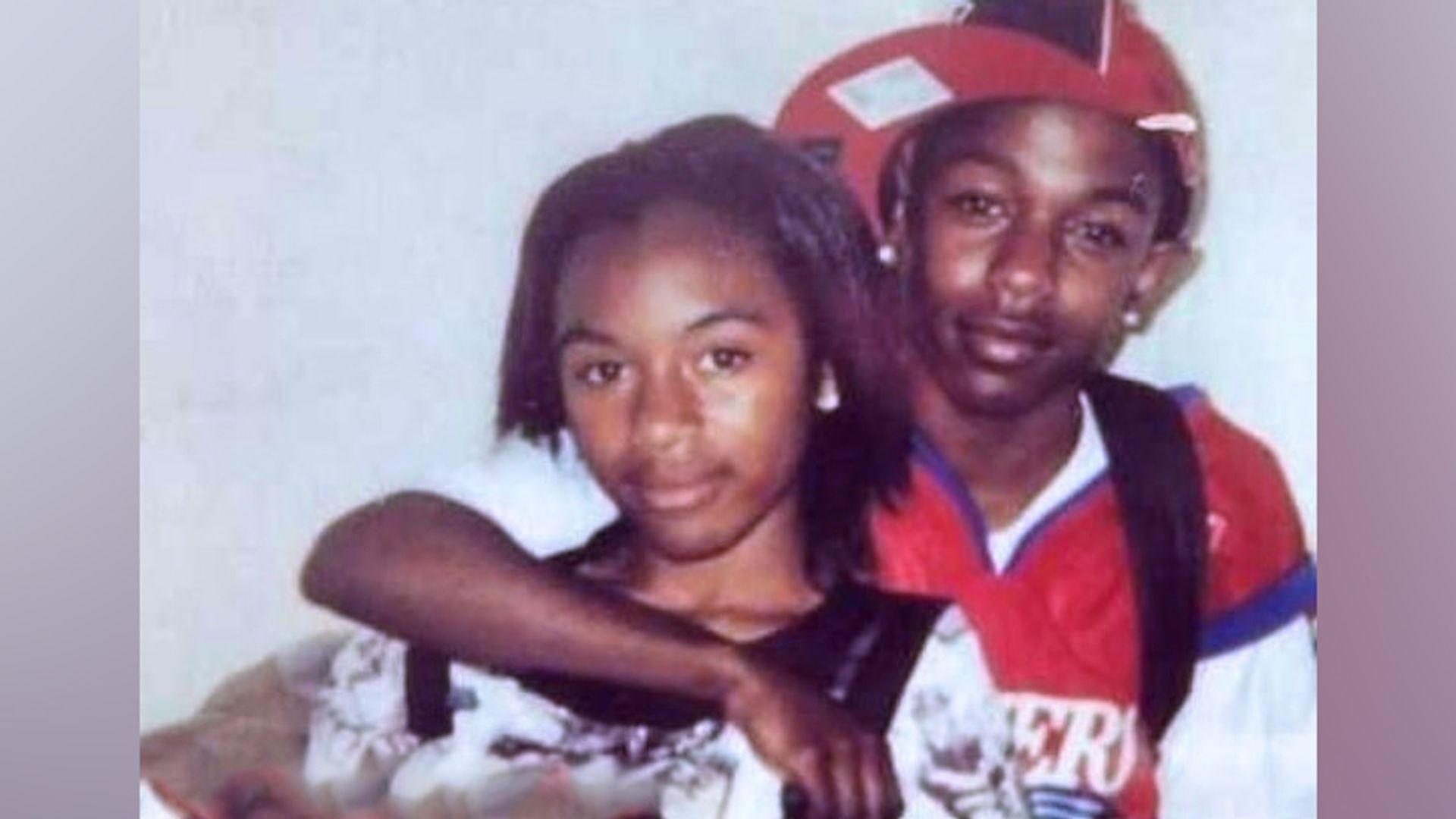 Lamar's musical style did not crystallize instantly. He took his initial steps as a songwriter at a young age, penning poetry and narratives centered around the arduous life in Compton. Gradually, he ventured into composing music, articulating through his tracks the myriad hardships he had encountered—poverty, hopelessness, doubt, and anxieties. Adopting the pseudonym K-Dot, he began to perform in the rap genre.

At the age of 16, Kendrick experienced his first taste of success by releasing a mixtape titled Y.H.N.I.C., which caught the attention of the Top Dawg Entertainment label. Intriguingly, the label was founded by a former gang member who had forsaken his life of crime to focus wholeheartedly on music. Following this auspicious beginning, Kendrick released two more mixtapes — Training Day and C4. In 2010, he successfully launched another mixtape, Overly Dedicated. It became evident that Lamar was on a trajectory that would inevitably lead him to resounding success.
Career Blossom: Albums and Awards
Collaborating with Top Dawg Entertainment catapulted Kendrick Lamar to fame and afforded him the opportunity to release his debut album, Section 80, in 2011. The album received rave reviews, led by the single HiiiPoWeR, which tackled issues like racial discrimination, the power of money, and the debate over whether turning the other cheek is appropriate when one has been wronged. Notably, the song concluded with a mention of Kendrick's idol, Tupac Shakur.

In contrast to many of his contemporaries who use stage names, Kendrick released the album on iTunes under his real name.
I wanted people to know who I am and who I represent. That's why, one morning when I woke up, I decided it was time to reclaim the name my mother had been calling me for years.
Not resting on his laurels, Kendrick continued to create. "I wanted to take it to the next level," he said, also noting that sharing his life story with a broader audience was "really cool."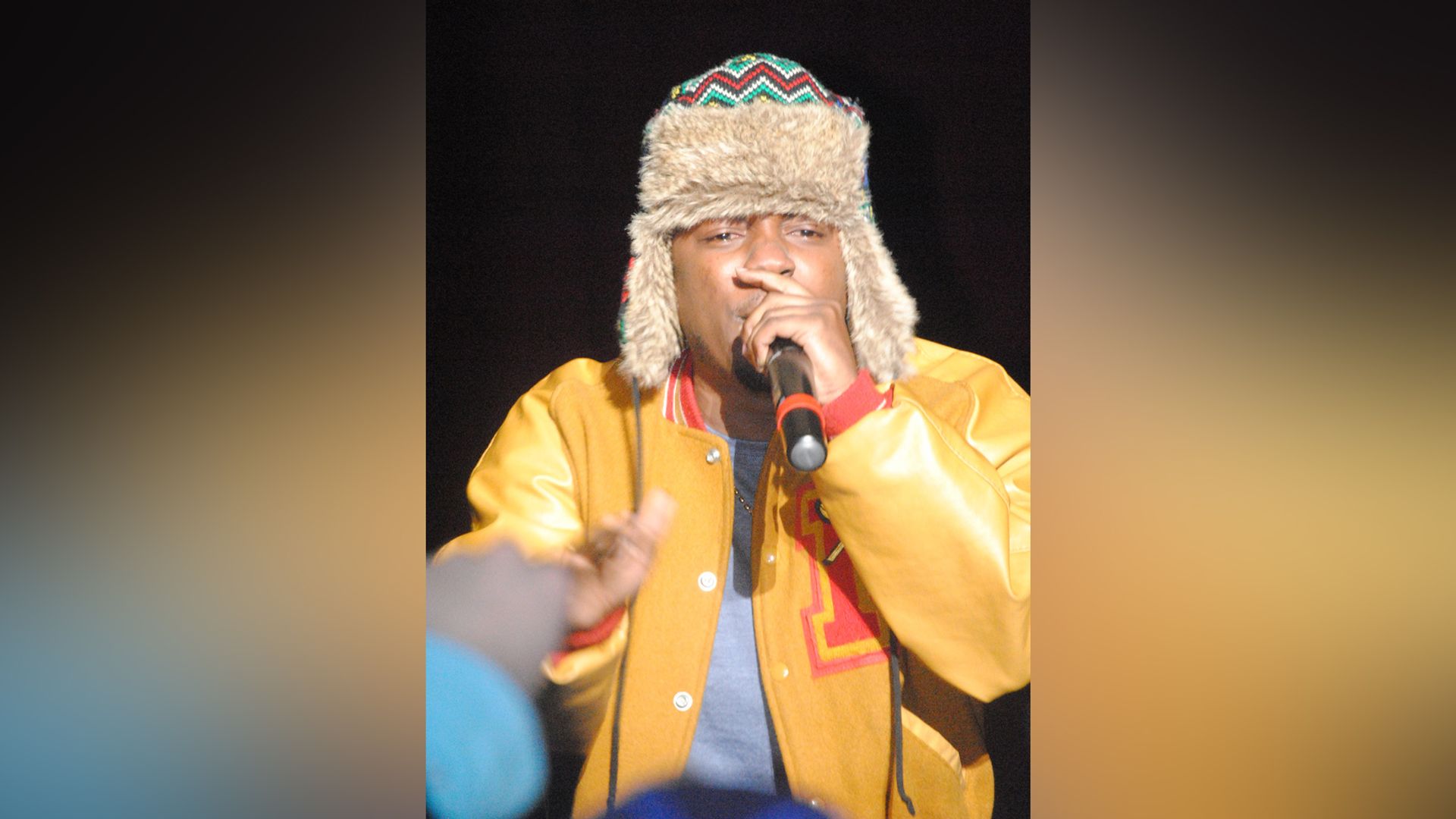 Simultaneously with his own recordings, Lamar collaborated with other rap artists including Young Jeezy, The Game, Talib Kweli, Busta Rhymes, Lil Wayne, Dr. Dre, among other big names. Dr. Dre, who had previously mentored Eminem, recognized Kendrick's potential and pulled every string to make the talented young man known to the world. Snoop Dogg also contributed to Kendrick's rising profile.

Soon after, Kendrick began collaborating with Eminem, 50 Cent, and Kanye West, and his popularity soared by the day. This was aided by a contract with Aftermath Entertainment and Interscope Records, supported by Dr. Dre and Top Dawg Entertainment. In 2012, he released another studio album, Good Kid, M.A.A.D City, which was highly praised by critics. The album went platinum, and the young artist was honored with two Grammy awards.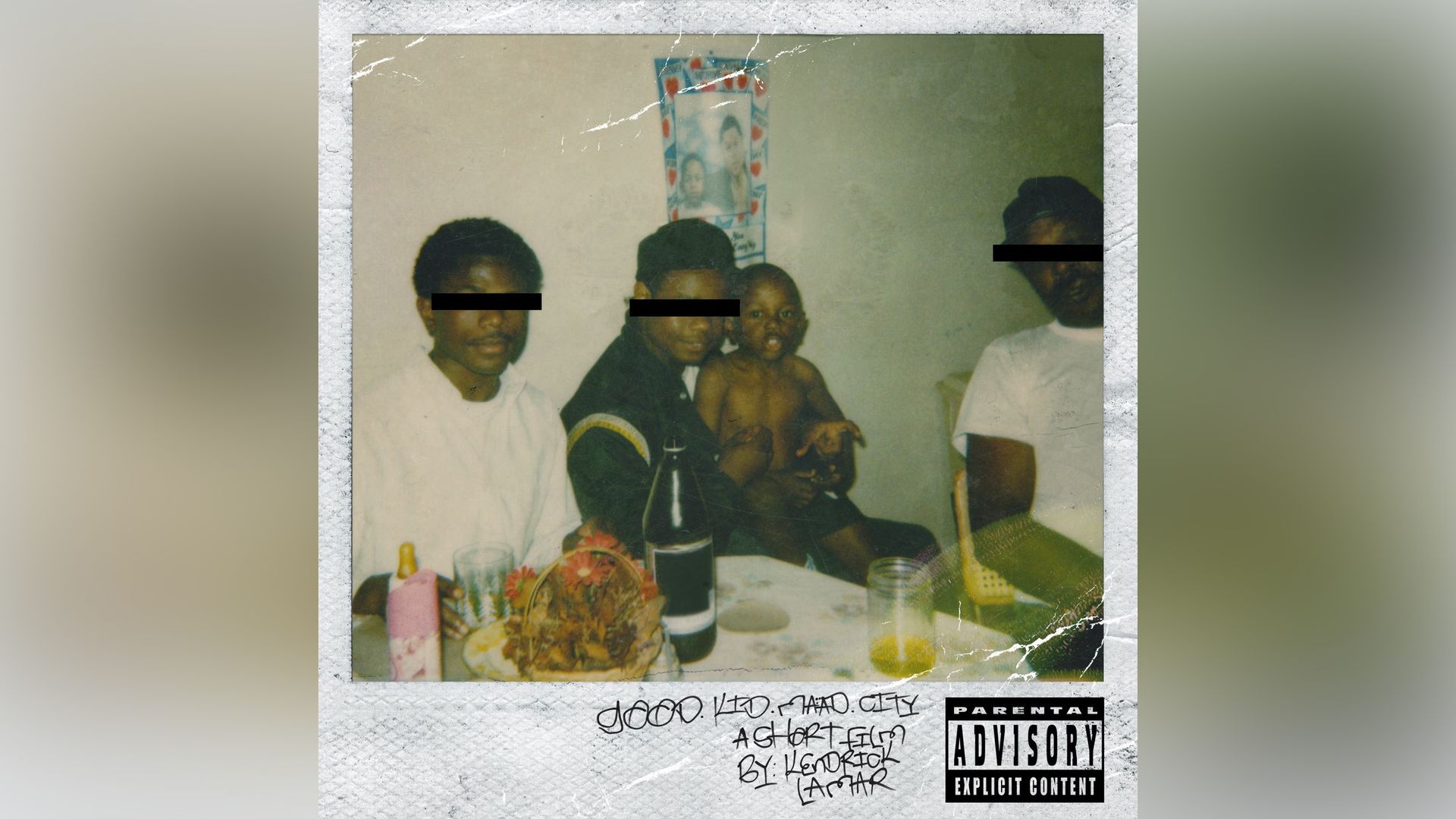 Not everything went smoothly for him, though. Known for his absolute honesty and frank declarations, Kendrick stirred up some controversy. This was especially true in 2013 when he released the song Control, where he declared himself the spiritual son of Tupac Shakur and the King of New York, and even listed the names of certain famous rappers he aimed to 'murder' in a metaphorical sense. This did not sit well with many, leading a number of artists to release response tracks expressing their discontent.

In the same song, "Control," Kendrick also delved into the topic of political strife, often resulting in the loss of human lives, and mentioned Saddam Hussein and the victims of terrorist attacks. Later, Lamar clarified that his descriptions of "killing" other rappers weren't meant to offend, but rather to engage and entertain the audience.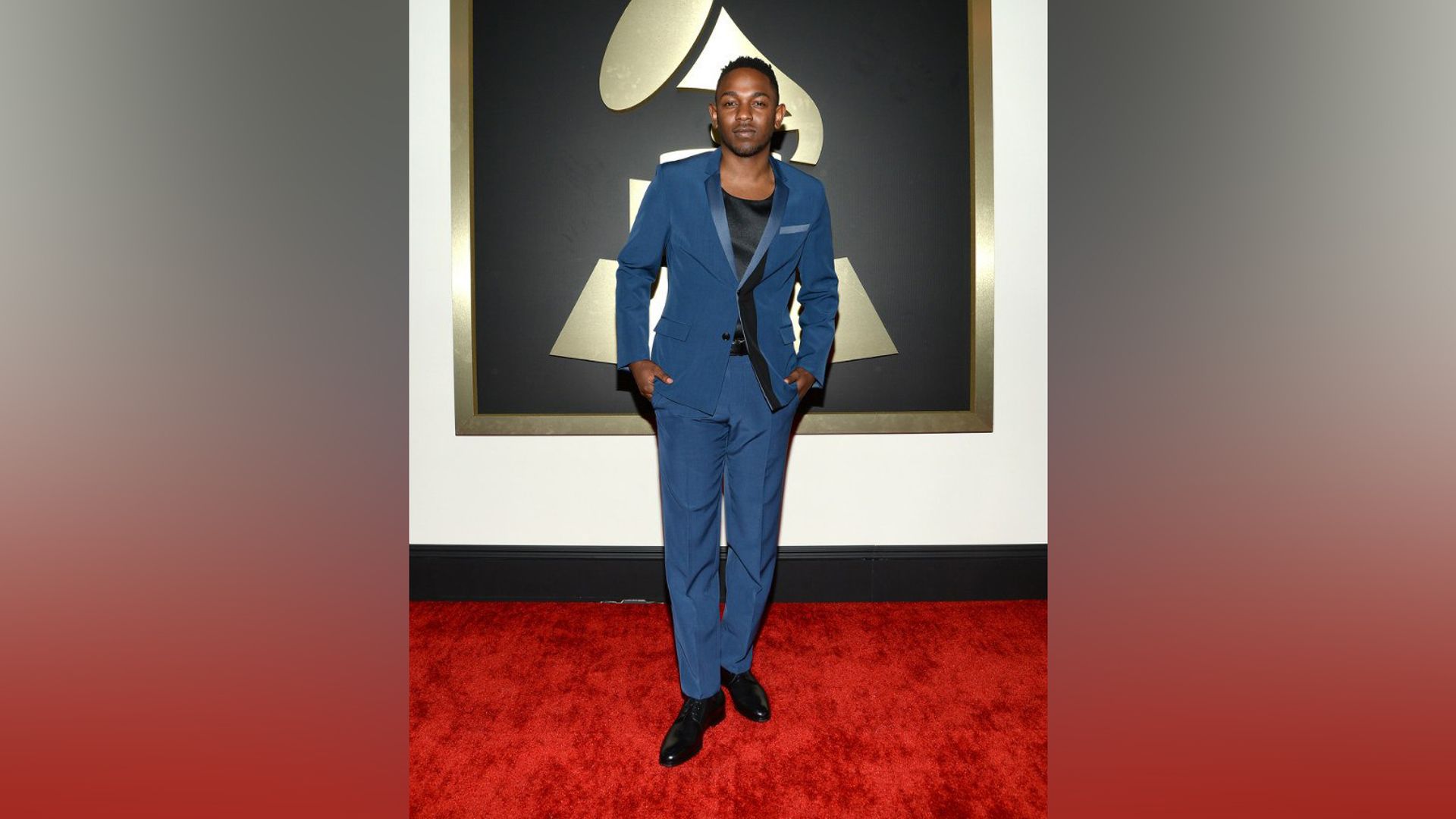 In 2015, Kendrick released his third album, To Pimp a Butterfly, also under the Aftermath Entertainment and Interscope Records labels. The album was released a week ahead of its scheduled date, available on iTunes and Spotify. Later, the founder of Top Dawg Entertainment admitted there was a mistake, and access to the album was blocked until March 23 — the official release date. The album debuted at number one on the Billboard 200 chart, and by February of the next year, it had sold 788,000 copies. The album was also nominated for a Grammy for "Album of the Year." Kendrick's success was truly monumental; in 2015 alone, he was nominated for 11 Grammy Awards, making him one of the most influential and talented musicians of his generation.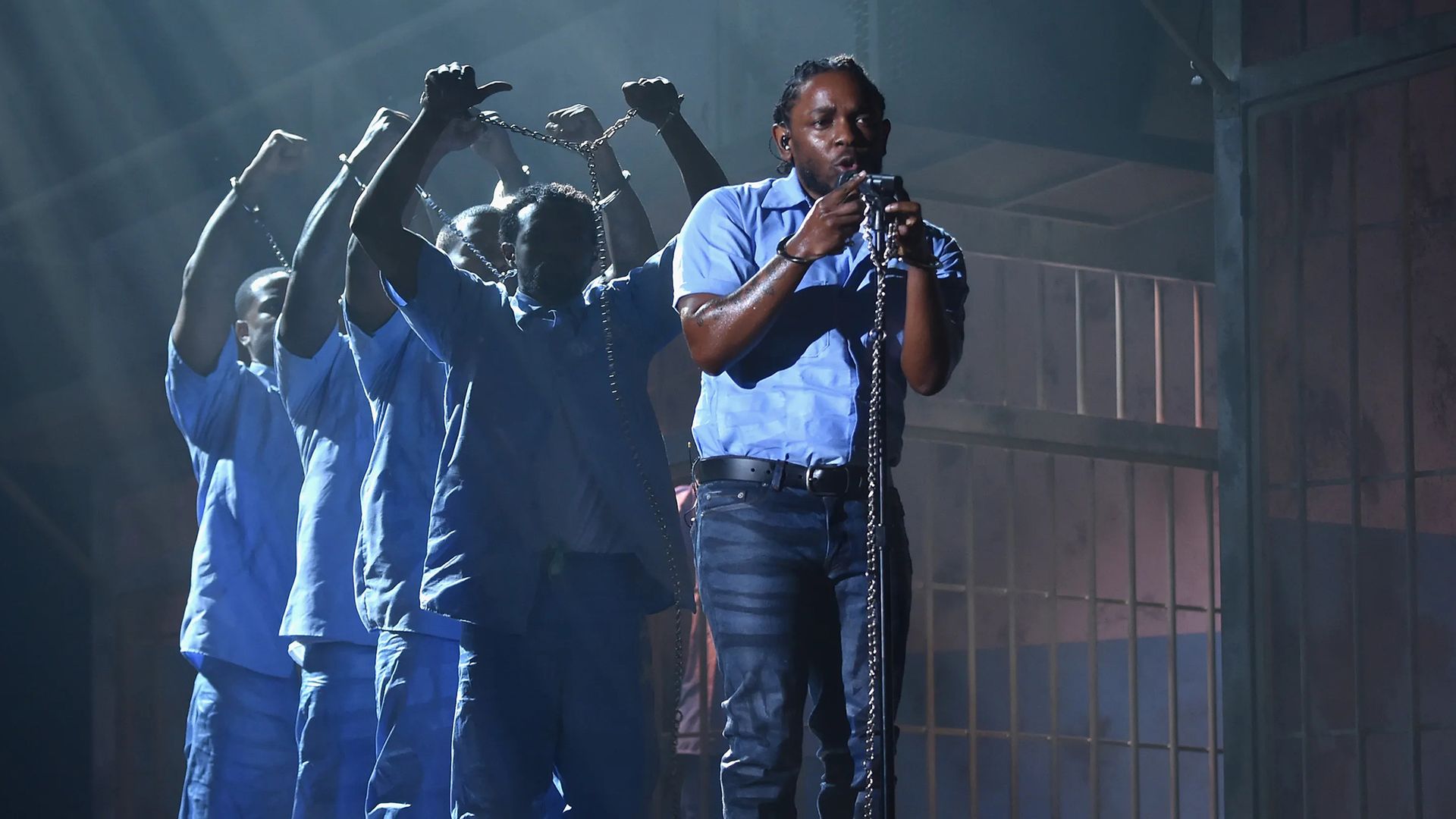 In 2017, he released another studio album, DAMN. The album includes collaborations with stars, notably the song "Loyalty" featuring singer Rihanna, as well as tracks with the band U2 and musician Zacari. The meteoric rise of Kendrick Lamar has not only been a testament to his lyrical and musical prowess, but also to his ability to tackle complex issues through his art. He continues to be a transformative figure in music, challenging the norms of the genre and setting new standards for what rap and hip-hop can achieve.

Indeed, Kendrick Lamar's album DAMN not only achieved platinum status but also earned him a Pulitzer Prize, making him the first rapper to win the prestigious award. The album also won Grammys for "Best Rap Album" and "Album of the Year." Critics noted that while DAMN didn't deviate much from Lamar's previous works, it was of the same high quality, laden with beats, poignant lyrics, and memorable music.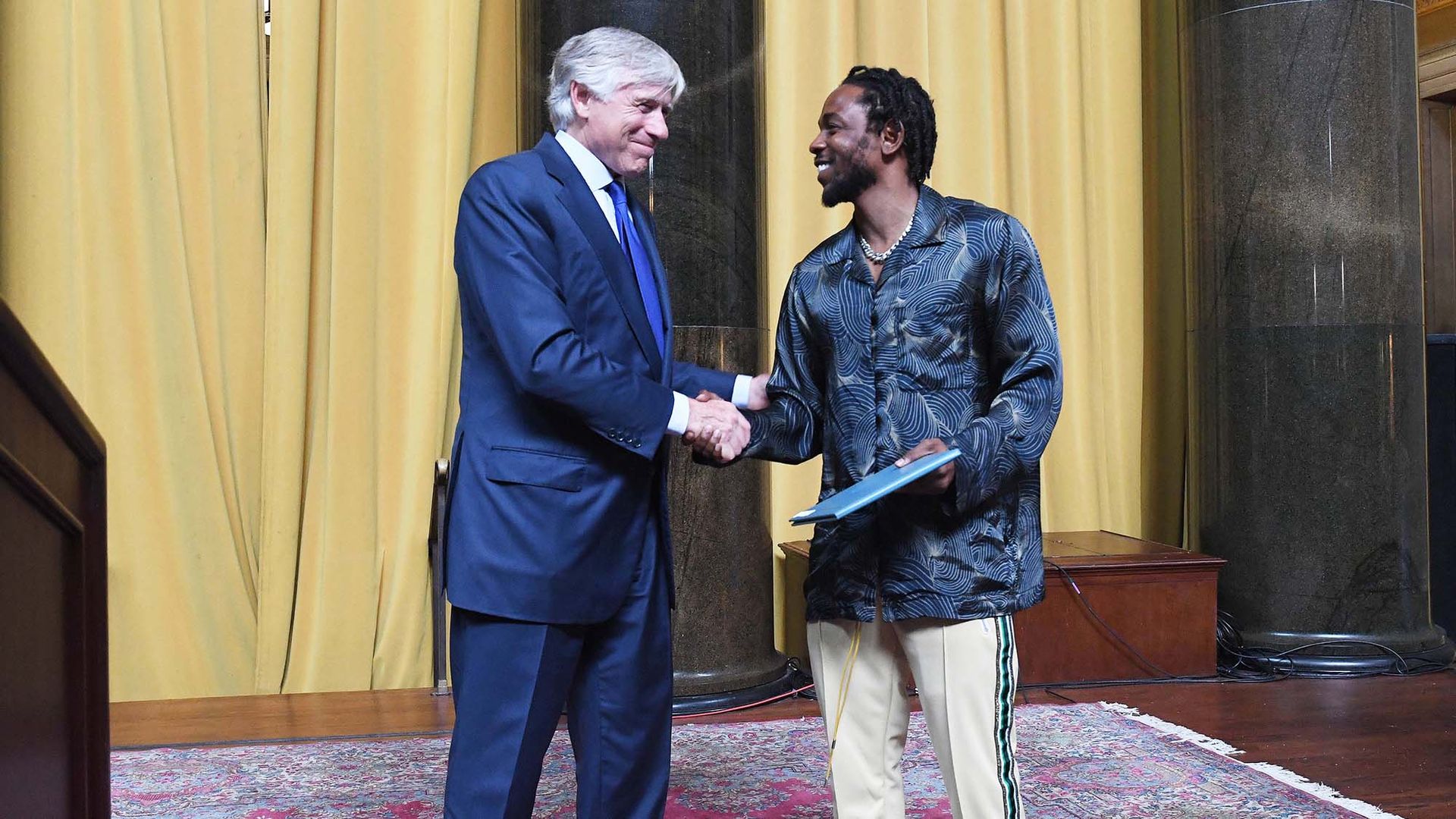 Another notable project from Kendrick Lamar is the soundtrack for the film "Black Panther." In addition to Kendrick, other musicians like The Weeknd participated in the recording. Together with The Weeknd, Lamar recorded the song "Pray For Me," which was also nominated for an Oscar. Lamar showed his generosity by purchasing a thousand tickets so that underprivileged kids could see the movie for free.
Kendrick Lamar's Personal Life
Kendrick has not only been successful in his career but also in his personal life. Since his youth, he has been in love with Whitney Alford. The couple went to school together, and throughout his career, Lamar has dedicated multiple songs to her. In these songs, he speaks about how he has found the perfect woman, how happy his parents are with his choice, and how she supports him in all his endeavors. Whitney was also his backup singer for some time.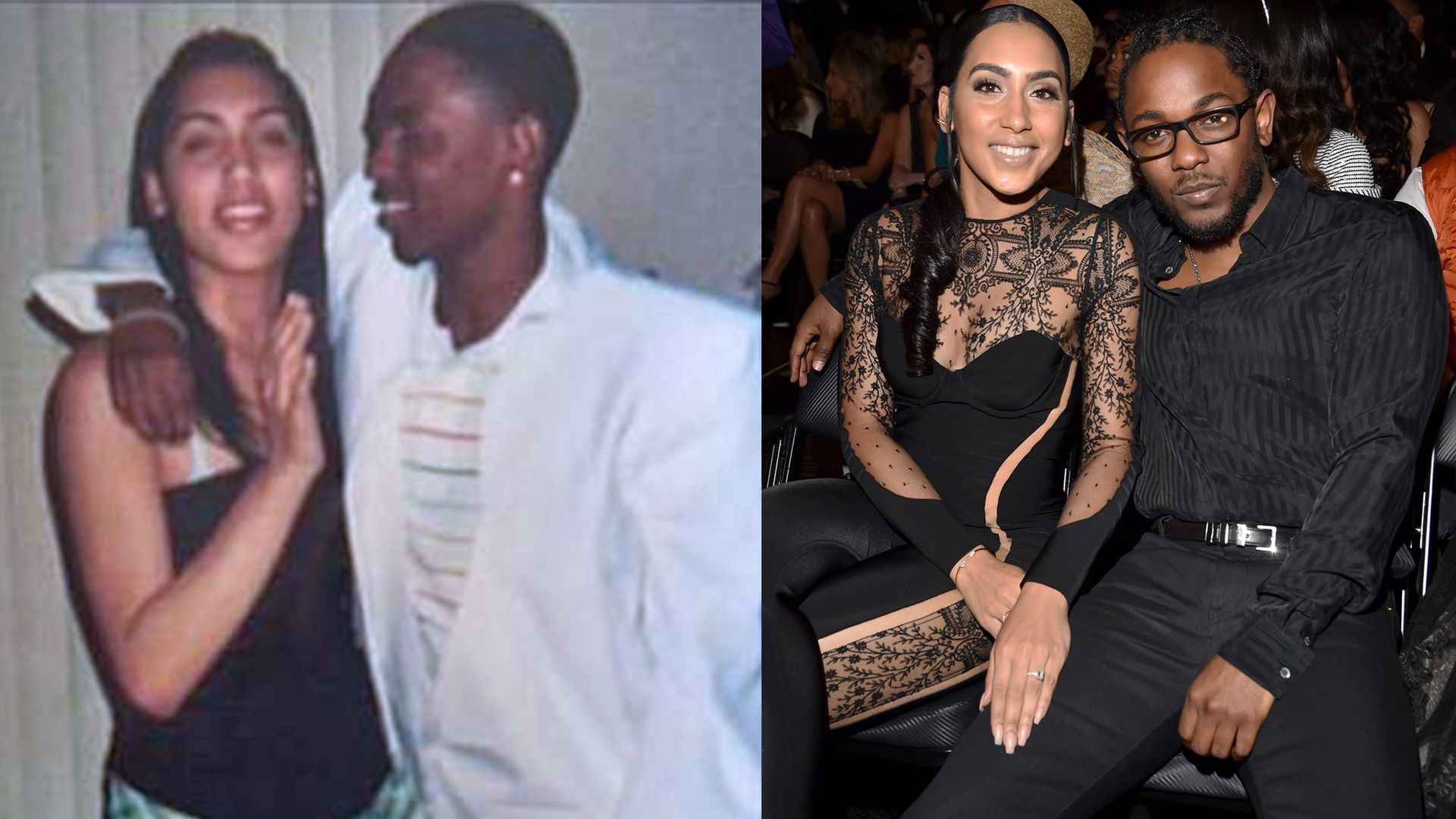 In 2015, the couple got engaged and later became parents to two children. Their first child, a daughter, was born in 2019, and their second child was born in May 2022. The couple have kept the details of their second child private, often referred to as "baby #2" in the press.
Where Kendrick Lamar Is Now
In interviews, Kendrick admits he is quite satisfied with his life. His art has brought him tremendous success, allowing him to achieve his potential, especially when compared to many of his friends who, according to him, have gone down the wrong path. The results for those friends have been tragic: death by gun violence, imprisonment, drug addiction, or simply wasted lives. Kendrick feels genuinely fortunate that a music studio took an interest in him and allowed him to record music completely free of charge.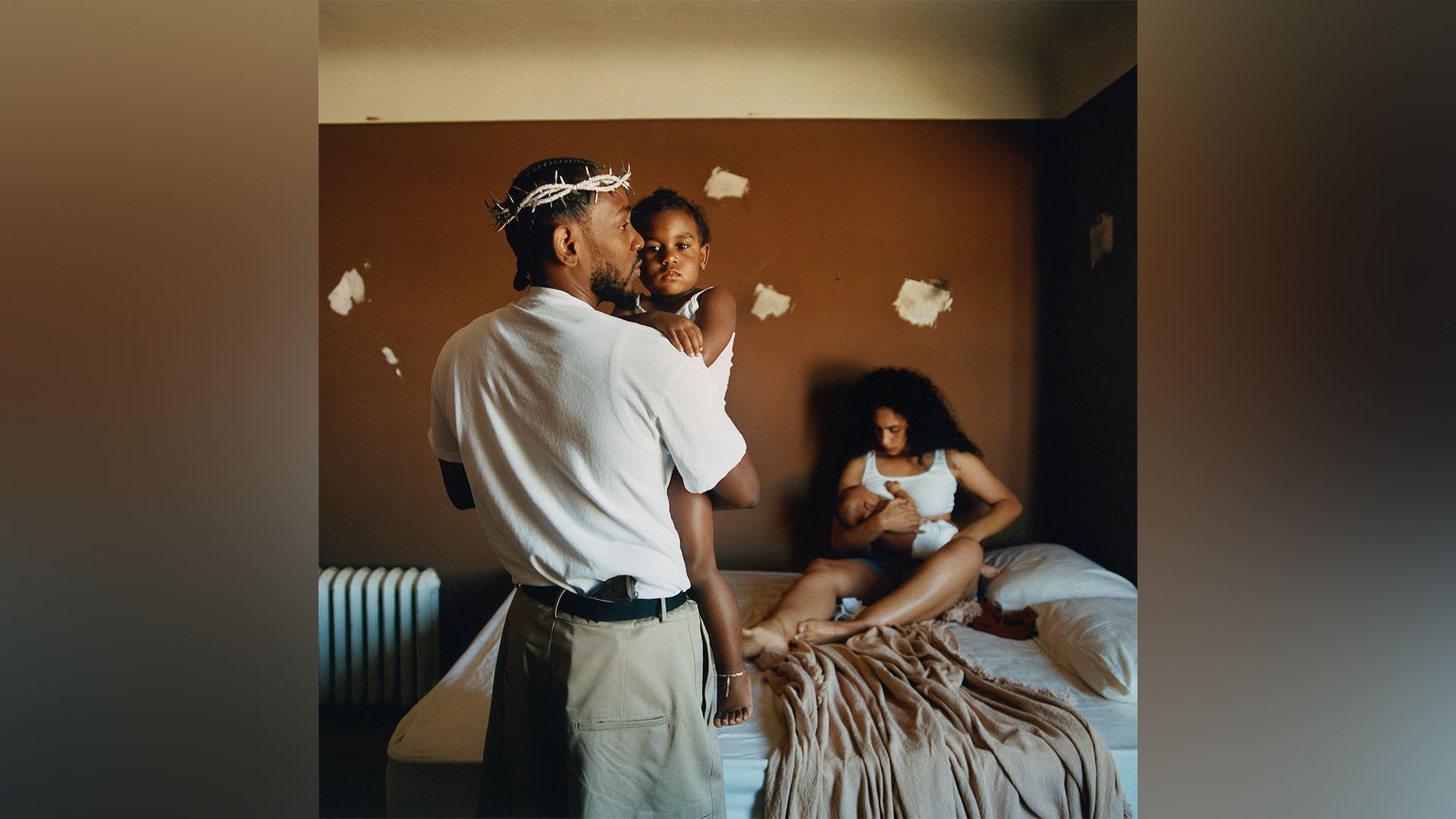 In May 2022, Kendrick Lamar released his fifth studio album, Mr. Morale & The Big Steppers, which consists of 18 tracks. The album covers various topics close to the artist's heart, including religion, fatherhood, existential discussions, and current issues. The cover features Kendrick, his beloved Whitney, and their two children. Lamar's body of work and life choices continue to make him one of the most impactful artists of his generation, both in and out of the recording studio.
Press Ctrl+Enter If you find a mistake