Biography of Emma Kenney
Emma Kenney is an American actress renowned for her role as Debbie Gallagher, one of Frank Gallagher's children, in the series "Shameless." She has also appeared in the sitcom "Roseanne" and its spin-off, "The Conners."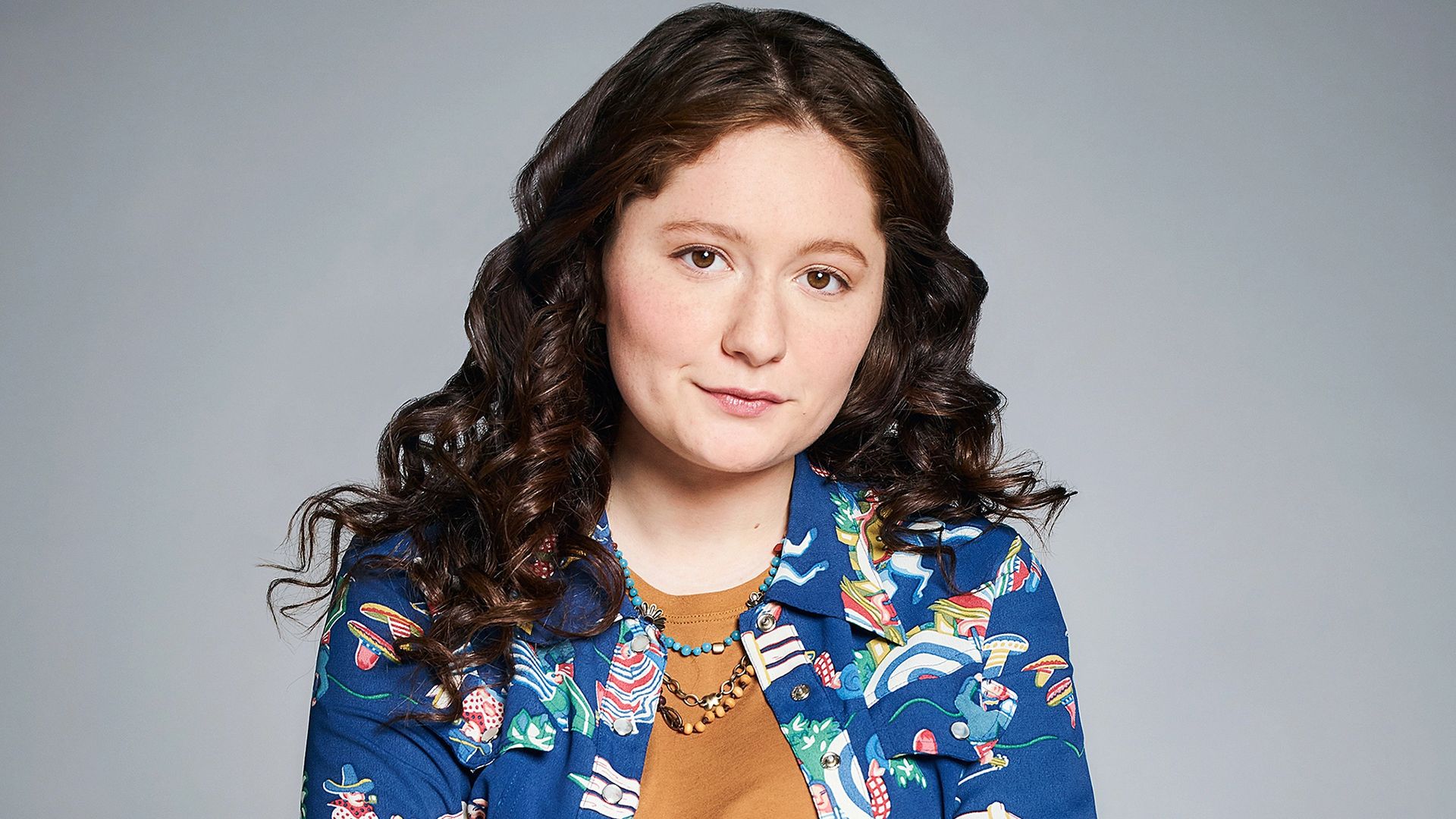 Childhood and first roles
Emma Rose Kenney was born on September 14, 1999, in New York. She spent only a brief period in Manhattan, as her family moved to the state of New Jersey shortly after her birth. Her father, Kevin, was a sports journalist who worked with Fox Sports and the New York Post, while her mother, Gillian, was a criminal defense attorney. Emma also has a brother.

As a child, she landed her first acting roles. Even as a child, she showed an interest in acting transformation. At the age of three, she would stage scenes with her stuffed animals. Recognizing their daughter's potential as an actress, her parents enrolled her in an acting course when she was five years old. She was immediately captivated by the world of art, and later remarked that she never regretted choosing an acting career.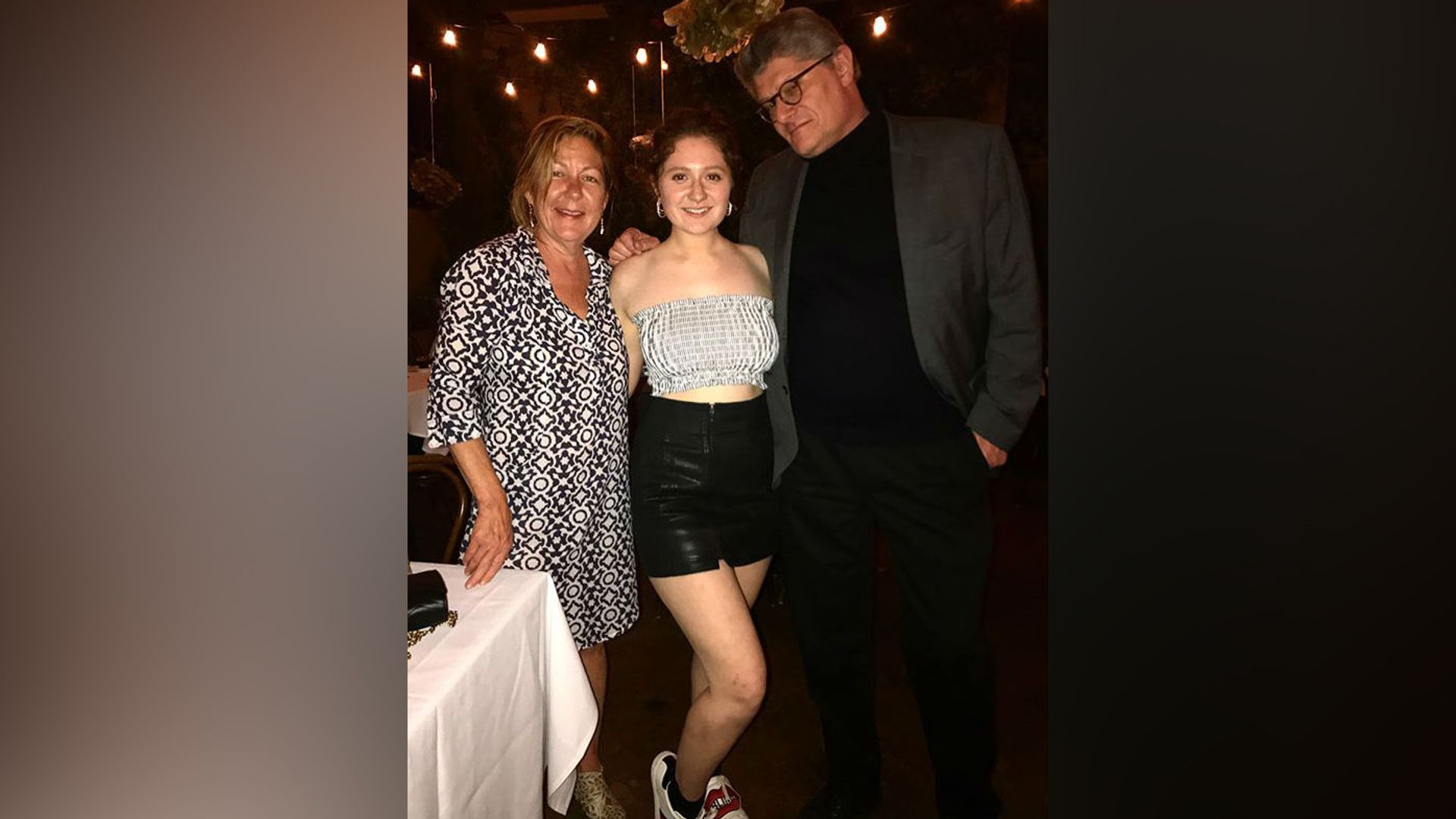 Soon after, she was offered a contract to appear in an advertisement for Scholastic Books. At the age of eight, she had her own agent who described Emma as "exuding tremendous confidence, maturity, and professionalism that complemented her natural acting talent."

At eight years old, Emma had a small role in the short film "Lyre Liar," which was released in 2008. The following year, at just nine years old, she became the youngest winner of the International Film Festival at Rutgers University in New Jersey, for directing the short film "The New Girl in Town."
I gathered some friends, and we made a film over a weekend. Then, my mom and I edited it and submitted it to two festivals. One rejected it, but the other was at the festival in New Jersey.
After a brief role in the crime drama "Lyre Liar," the young actress received an offer to play the lead in the film "Bittersweet." Remarkably, her character had few lines, but the young girl managed to portray the character perfectly. Like "Lyre Liar," the film was released in 2008. Exactly one year later, Kenney appeared in the short film "A (Not So) Civil Union" At the same time, she landed roles in two television films: "Green Apples" and "Day Camp."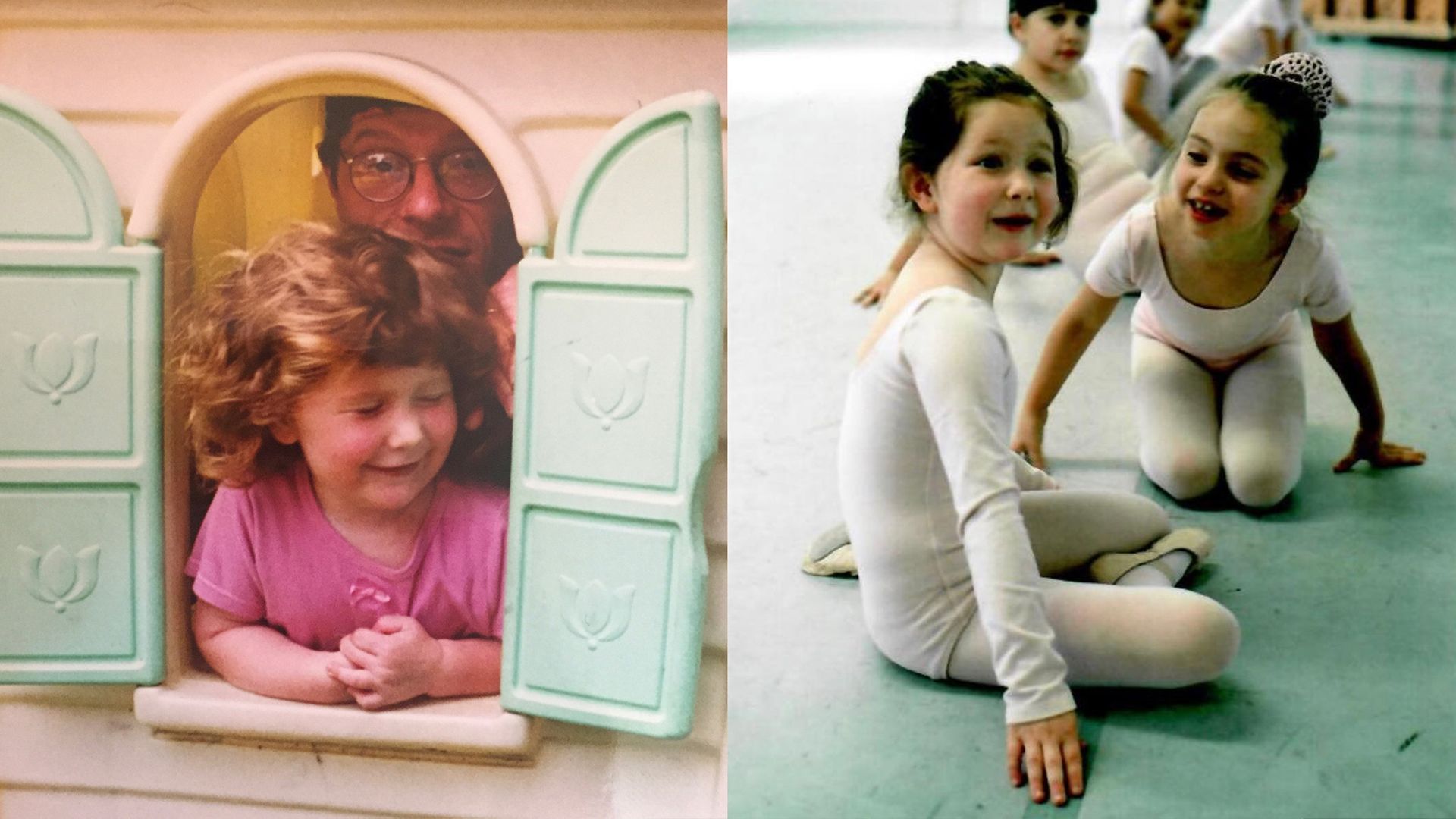 Shameless
In 2011, Kenney landed a fortunate role as Debbie Gallagher in the series "Shameless," which ran for an impressive ten years. She portrayed the youngest daughter of alcoholic Frank Gallagher, and skillfully portrayed her character's challenging life experiences.

When Emma's manager sent her the script for the audition, she knew she wanted the role no matter what, but had no idea where to begin or what her character should be like. Her mother came to the rescue, finding a similar scene in the original British series.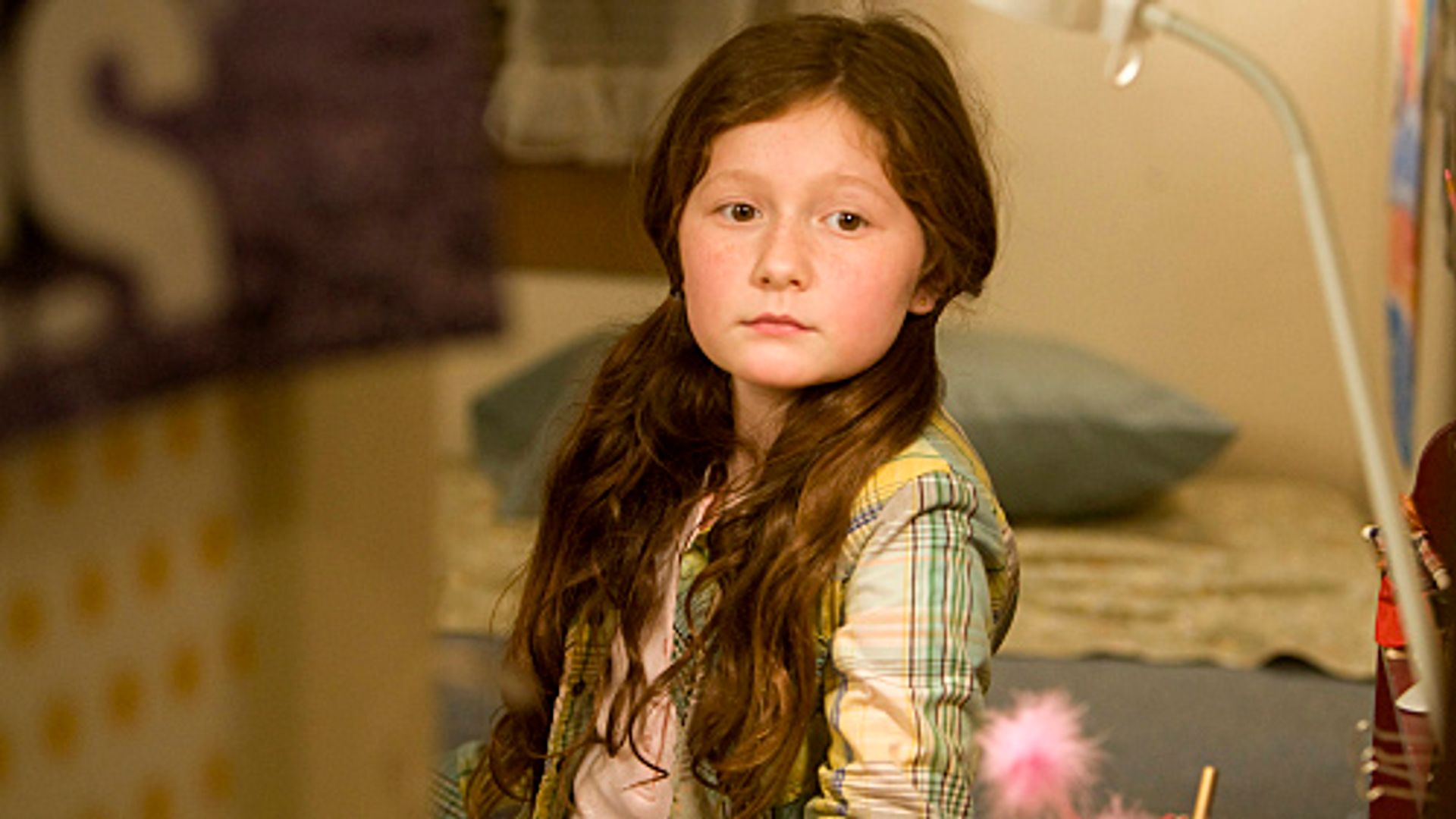 Emma watched the scene several times and replicated it precisely during the audition. However, she made a mistake - they were not looking for a copy of the British version, but something entirely different. "I was caught off guard, but followed my intuition and played the scene my own way. And everyone loved it," Kenney later recalled.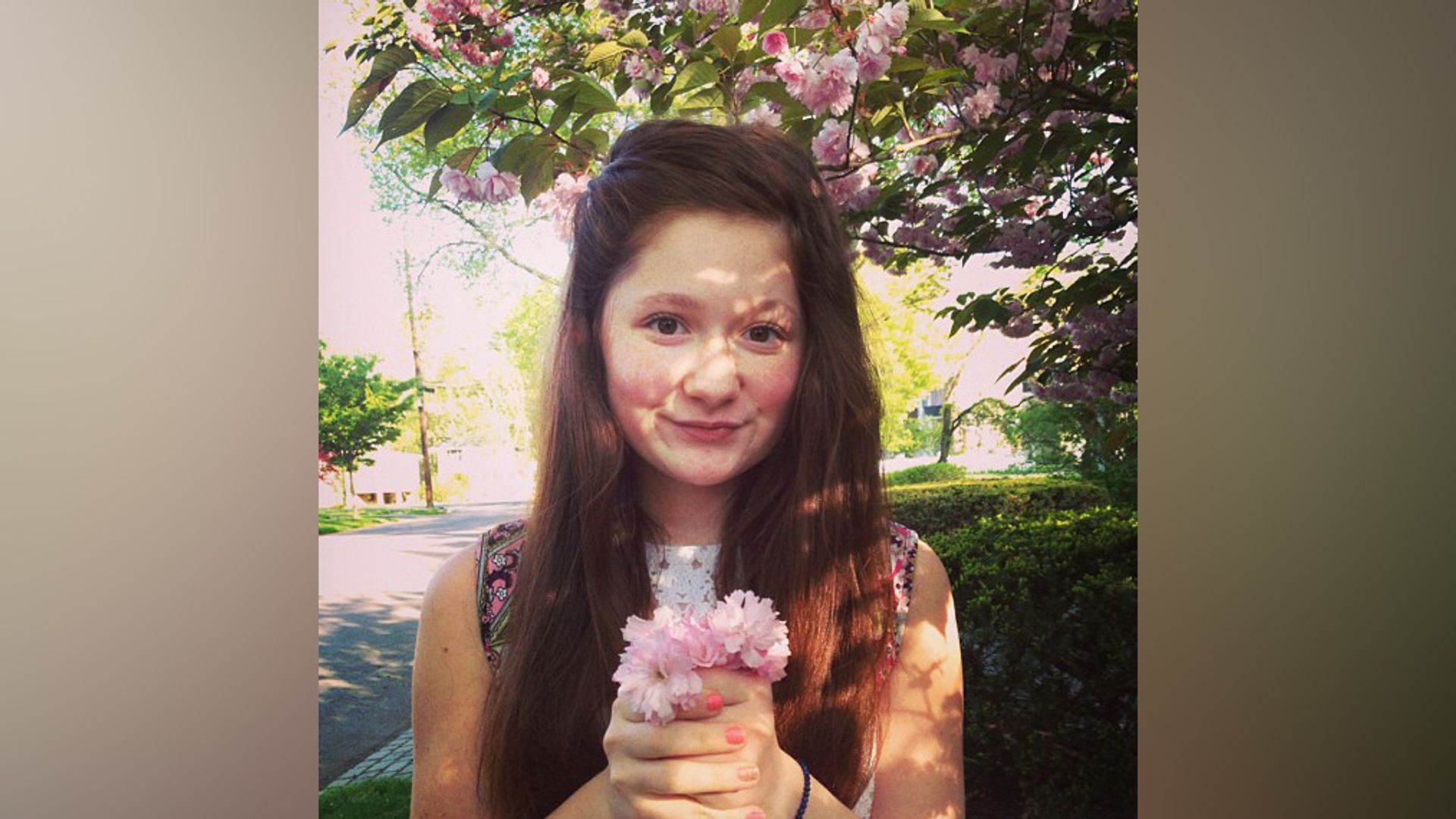 Viewers were able to see her grow up from the first to the final season. At first, viewers saw her as a resourceful little girl who could quickly solve the family's problems and even earn money. Debbie's character brought to light issues such as hypersexualization of teenagers, school bullying, and all the struggles of young girls.

Given the dysfunctional Gallagher family, Debbie's dream seemed strange and illogical to those around her. Even after seeing her irresponsible parents, she still decided to start her own family at the age of 15. To keep her lover, Debbie becomes pregnant, but it doesn't help her maintain the relationship. Nevertheless, despite the unhealthy start, numerous difficulties, and condemnation from her family, Debbie eventually manages to provide for herself and her daughter Franny, help the rest of the Gallaghers, and ultimately find love. Kenney herself spoke about her character, saying:
She wants to be a Martha Stewart with apple pies and picket fences. But this season she's different from Season 1. Now, she's cynical and frustrated and growing up. She wants to grow up faster than she can handle and do whatever she wishes. There are scenes that would never happen in my life. It's hard to put all that together. I try to get into Debbie's mindset. And I try to think how another actor might do it, someone like Drew Barrymore or Rachel McAdams.
For half a year - from November to July - Kenney led the life of an ordinary schoolgirl and attended one of the public schools in New Jersey. From July to October, however, the filming for "Shameless" took place, and Emma and two of her young colleagues on set received tutoring during this time.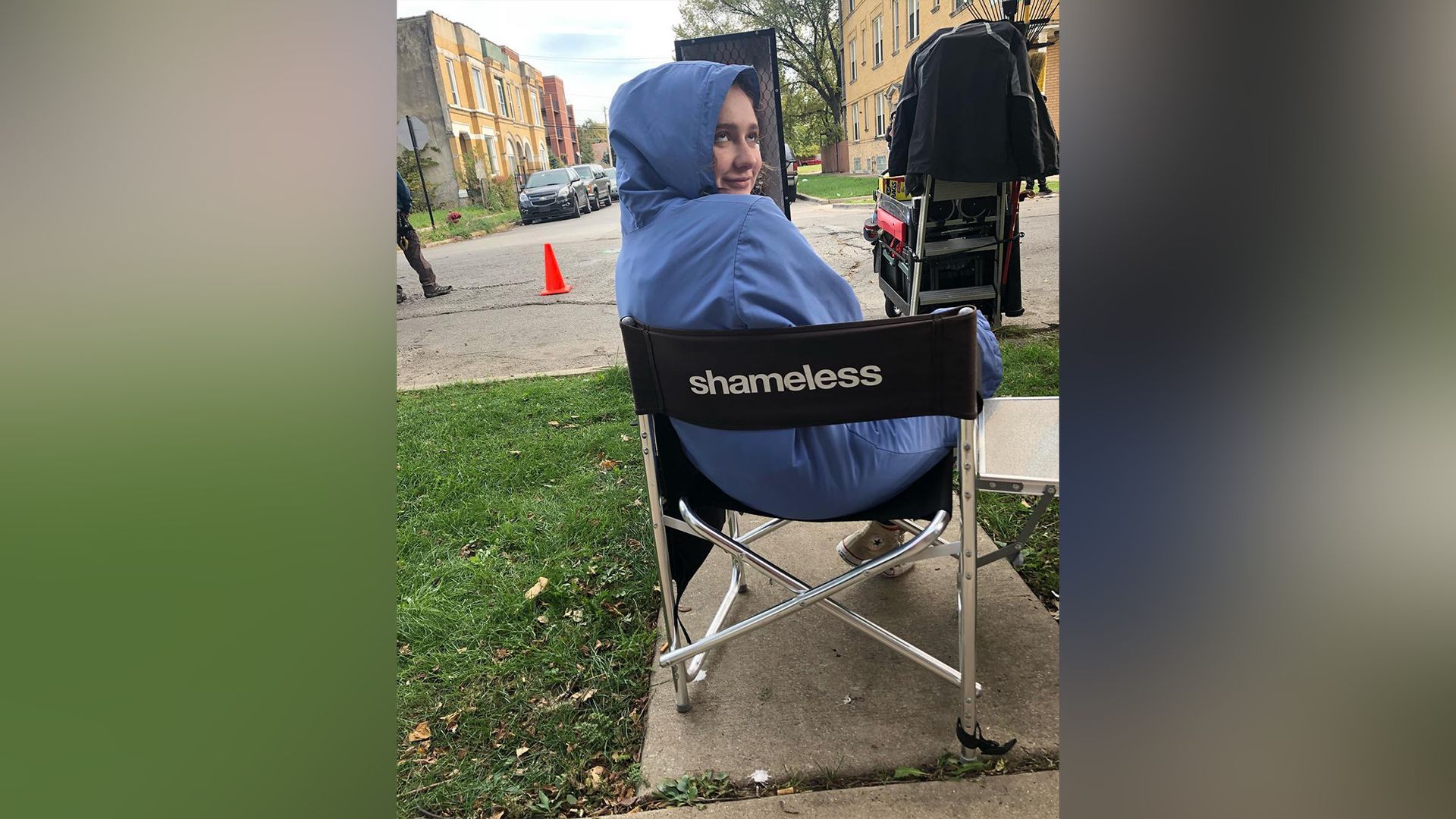 During her years working on the series, Emma was able to become close friends with many of her colleagues, including Ethan Cutkosky who played her brother Carl. "I really loved my on-screen family," the actress admitted in an interview. Perhaps that's why the departure of Emmy Rossum - the actress who played the role of Fiona, the older sister who left everything behind and drove off into an unknown direction in one of the last seasons - stirred mixed feelings in Emma.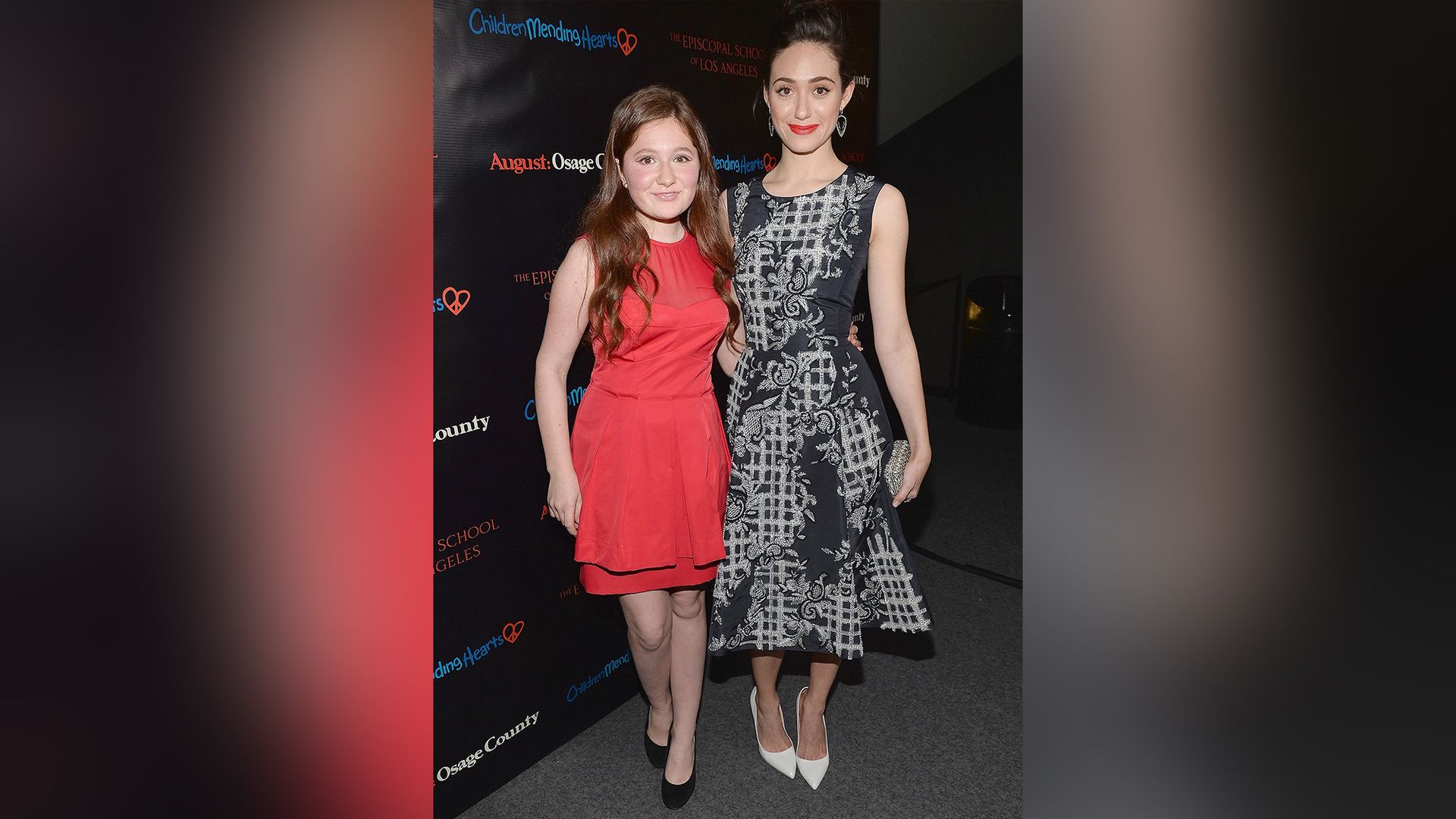 On one hand, it wasn't easy for them to work together due to their 15-year age difference. Additionally, Rossum would give the young actress advice that didn't always sit well with the rebellious teenager. On the other hand, Kenney had become accustomed to her "mentor":
I grew up with her, she was like an older sister to me. And although we haven't talked much since then, I hope she has found her happiness. I even heard that she had a baby, and I'm sure she'll be a wonderful mother.
When a mountain of work fell on the young star, taking a lot of her strength and energy, Emma started experiencing stress and panic at some point, and the difficult character of her character on screen began to affect her as well.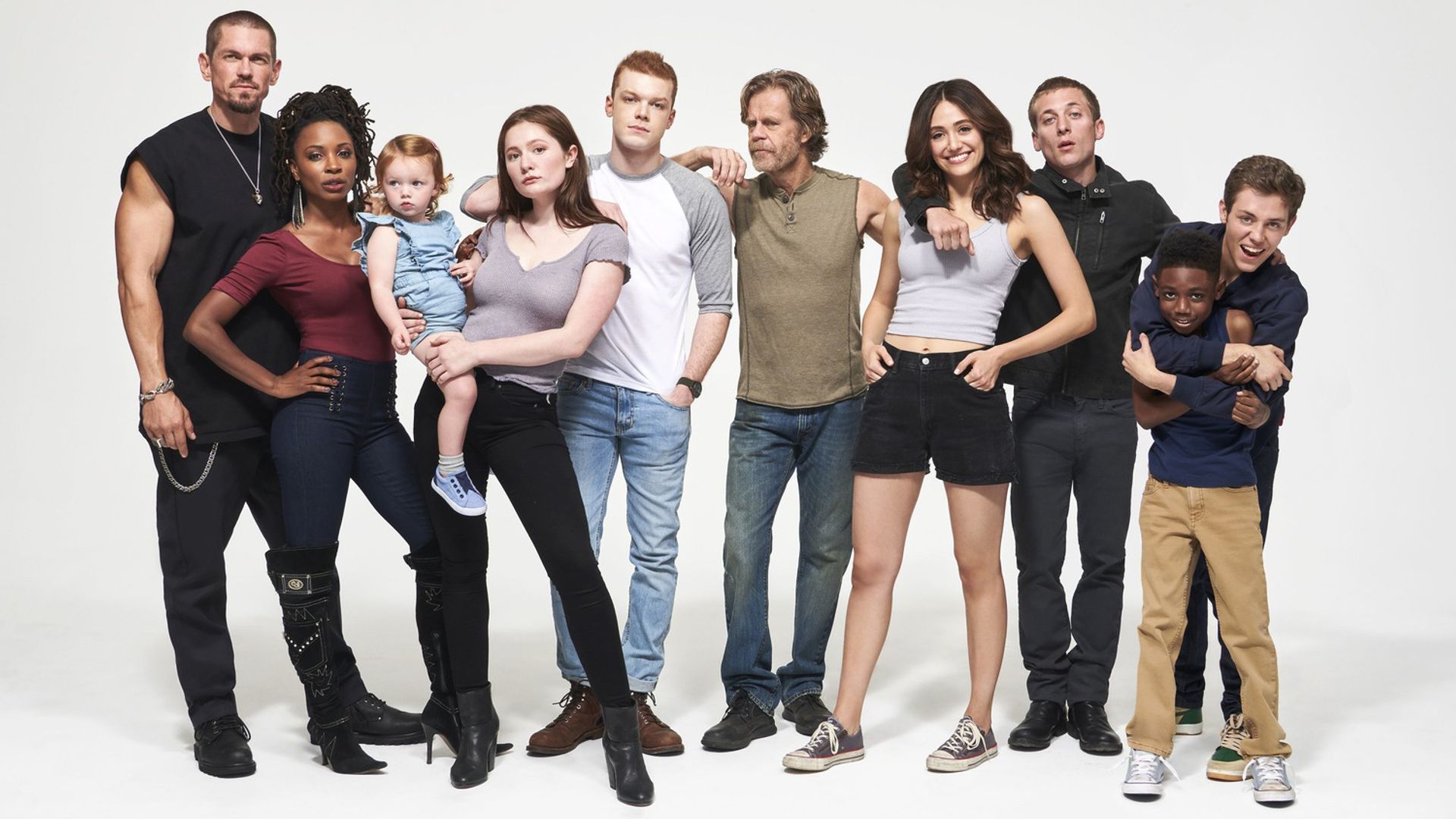 According to the actress, she often went to clubs with friends, even though she was not yet 21 years old, and developed a couple of addictions.
I was running with a really fast crowd. I was being naive and very immature, and I was doing things I should not be doing because it was illegal and I'm not 21. It wasn't healthy, and it was making me feel even worse — anxious and depressed. It was just a slippery slope that I did not want to go down. And I knew that I needed to stop it.
Roseanne and further career
While filming "Shameless," the actress also began participating in the comedy series "Roseanne." The original project started back in 1988 and became one of the most highly rated series, receiving numerous awards, including "Emmys" and "Golden Globes." In 2018, it was decided to make a reboot of the once popular sitcom, in which Kinney also starred.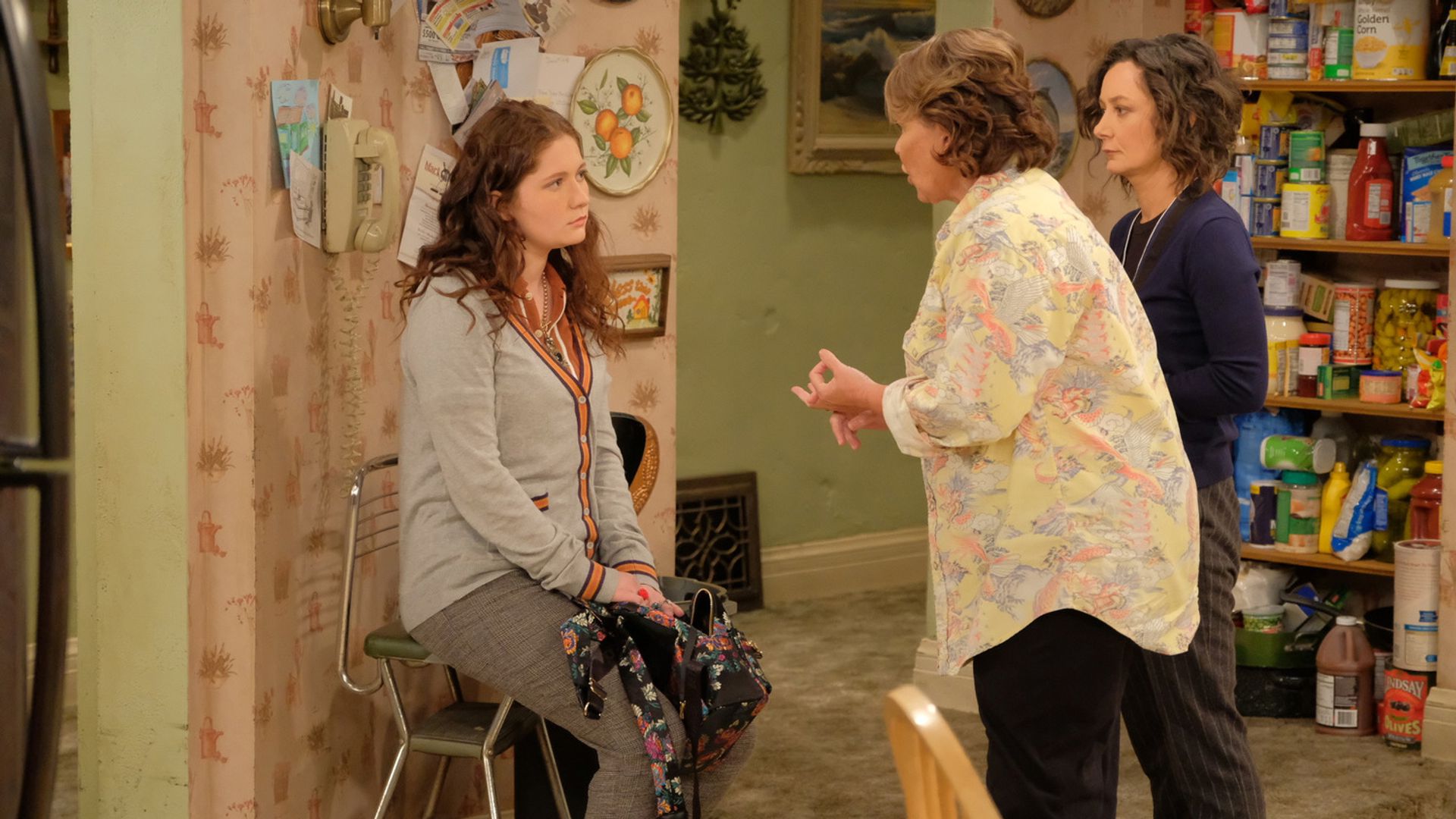 Emma got the role of Harris Conner-Healy, which she enjoyed a lot, as well as working on set. According to Kinney, during the production of the show, there was a calm and free atmosphere, so nobody felt pressured and everyone felt comfortable. She also said that she got along easily with the cast, and she was happy to have the opportunity to collaborate with them for a long time.

It is worth noting that Emma is not only involved in film production, but also tries herself in other fields. In addition to winning a film festival with her own short film at the age of nine, she also voiced a minor character in the animated film "Epic" (2013).
Personal life of Emma Kinney
Emma Kinney prefers to keep her personal life private, so it is not known for certain whether she is in a relationship or not. Once, the actress mentioned that she had a crush on Dylan O'Brien, known for the TV series "Teen Wolf", but nothing happened between them.

In 2019, Emma was rumored to be in a relationship with actor Aramis Knight, who is also her peer. However, they are simply good friends.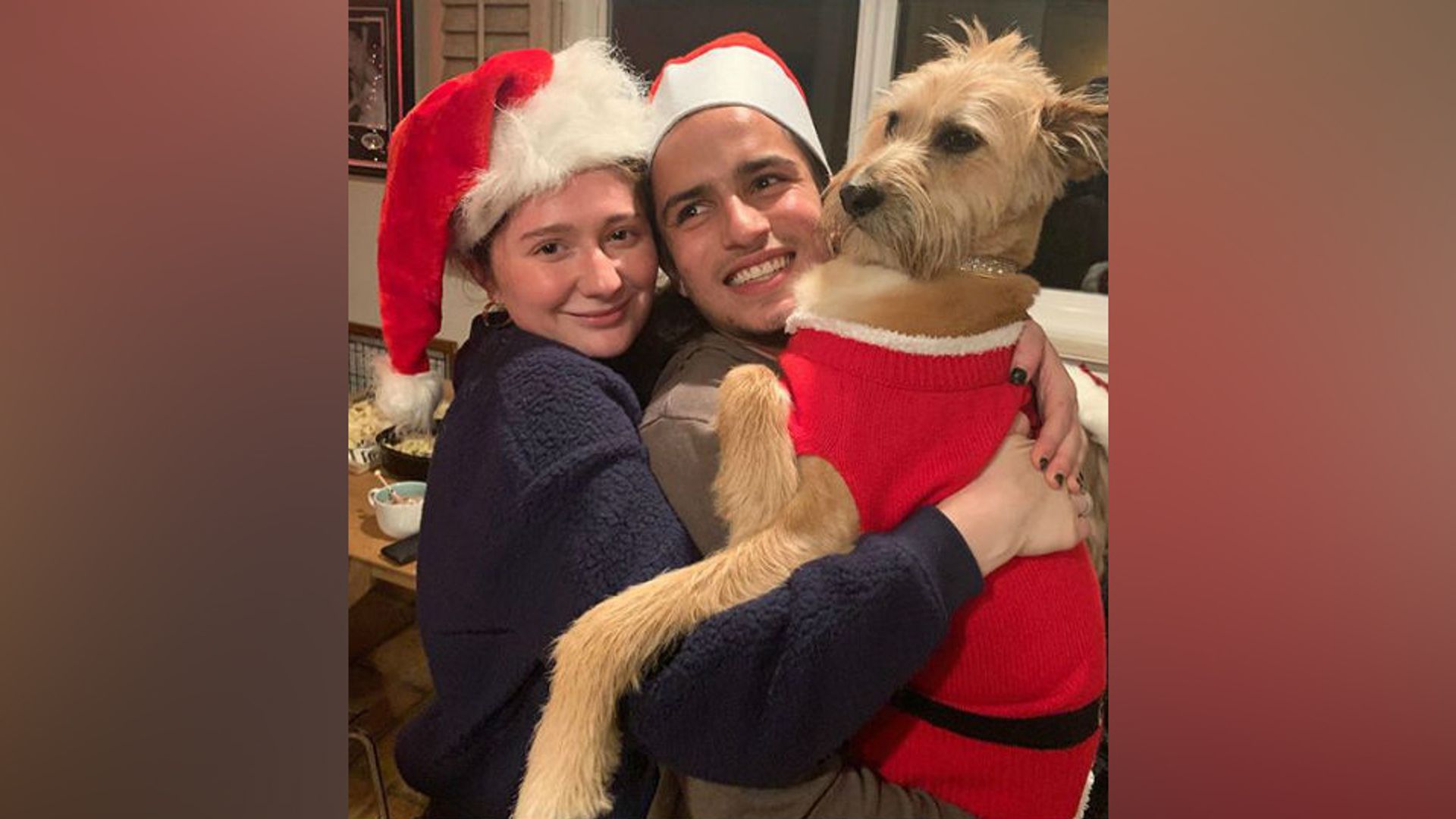 Emma Kenney is also known as an animal rights activist. She uses her social media, followed by millions of people, as a platform to protect animal rights. In addition, she is an official representative of PETA.

For example, she appeared in a video where it was explained how dangerous it is to leave dogs in a hot car. The actress has also repeatedly admitted that she does not eat animals and is concerned about the fate of furry animals that can be used to make fur coats.
Emma has repeatedly said that she will eventually open her own shelter, where there will be many homeless animals that she and a team of volunteers will help find homes for. Emma also dreams of becoming a director and would like to make her own movie.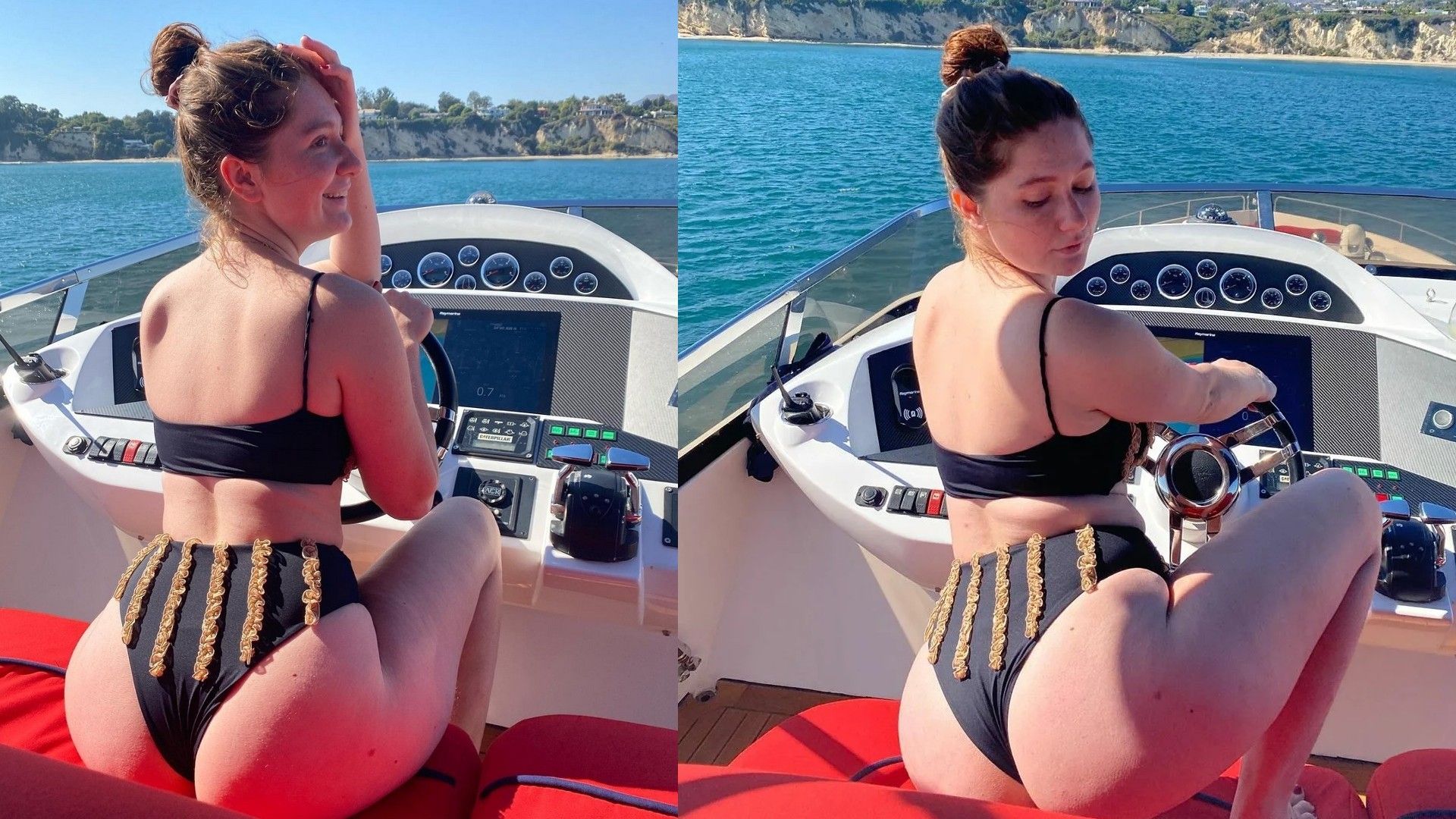 Emma admits that despite her young age, deep down she feels like an old lady: when her friends invite her to a party, she prefers to stay at home and watch TV.
Emma Kenney now
Emma Kenney continues her acting career and is currently involved in new projects. In 2019, Kenney appeared in the film "Robert the Bruce," where she played the role of Brianna, and in 2022, the detective western "Murder in Yellowstone City" was released with her participation.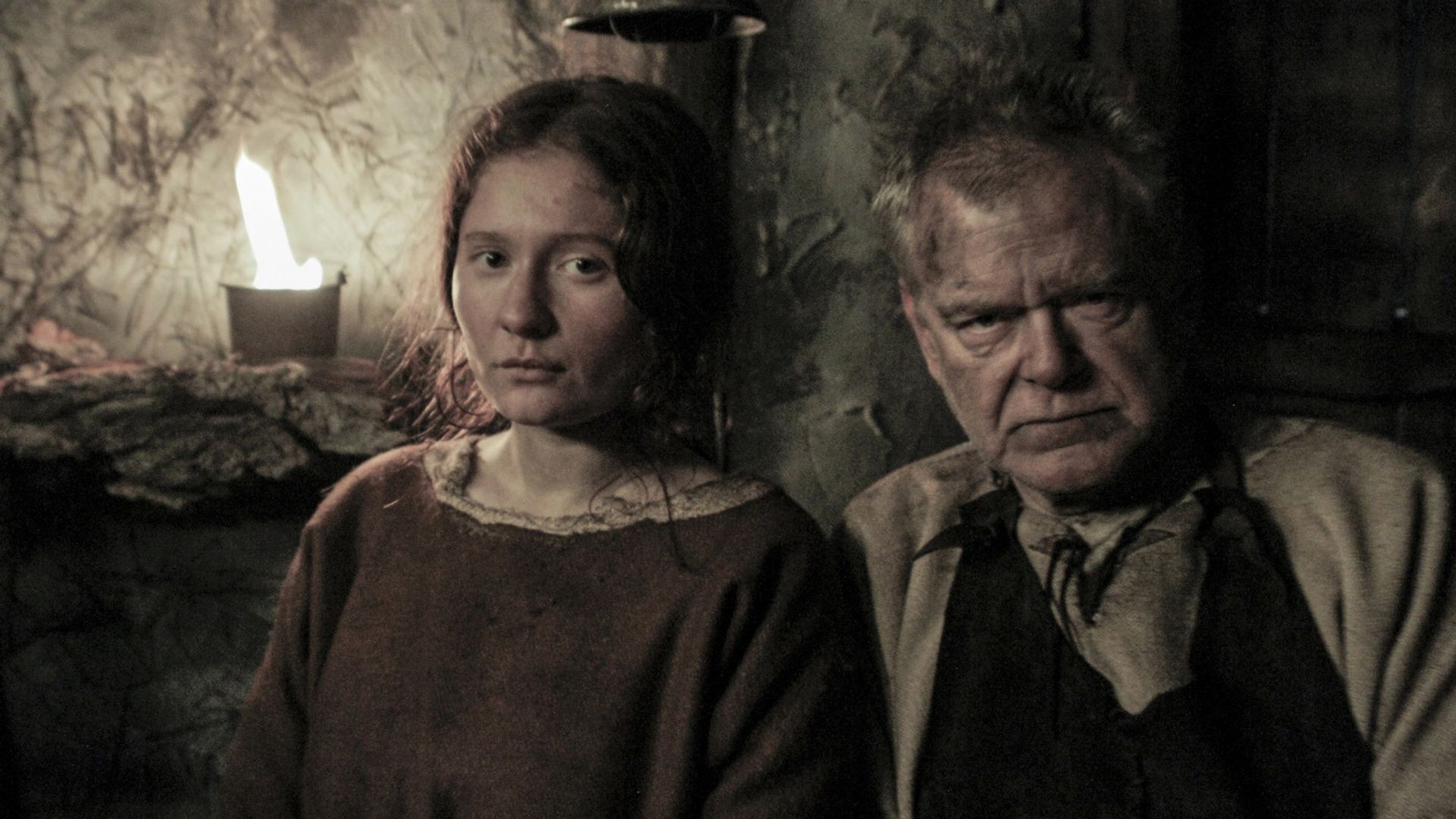 At the same time, the actress continued to play the role of Harris Conner-Healy, albeit now in the spin-off series "The Conners". Almost the entire cast from the previous series returned to the project with her.
Press Ctrl+Enter If you find a mistake