Kaley Cuoco's Biography
Kaley Cuoco is an American actress, who achieved great fame and came second on the Forbes list of the most well-paid actresses through her role as Penny the waitress, who stole Leonard's heart in the sitcom The Big Bang Theory.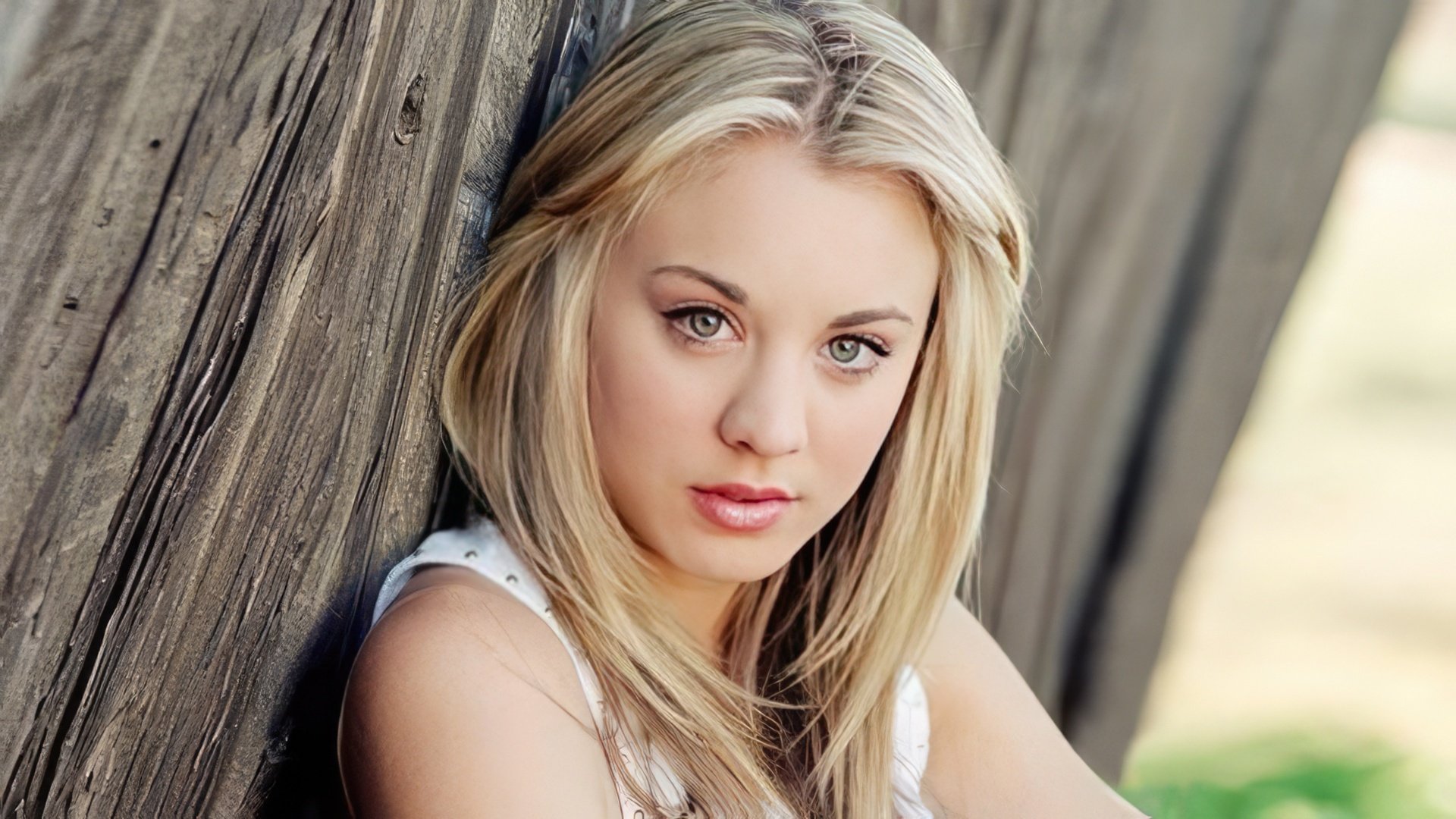 Childhood and Youth
Kaley Christine Cuoco was born on the 30th of November 1985 in a small town of Camarillo, California. Her father, Harry Carmin Cuoco, an Italian by descent, initially worked as a fireman and then became a real estate agent. Her mother, Ann Laine Wingate, a daughter of English immigrants, looked after the house and children (Kaley has a younger sister Brianna, famous for her performance in season 5 of The Voice).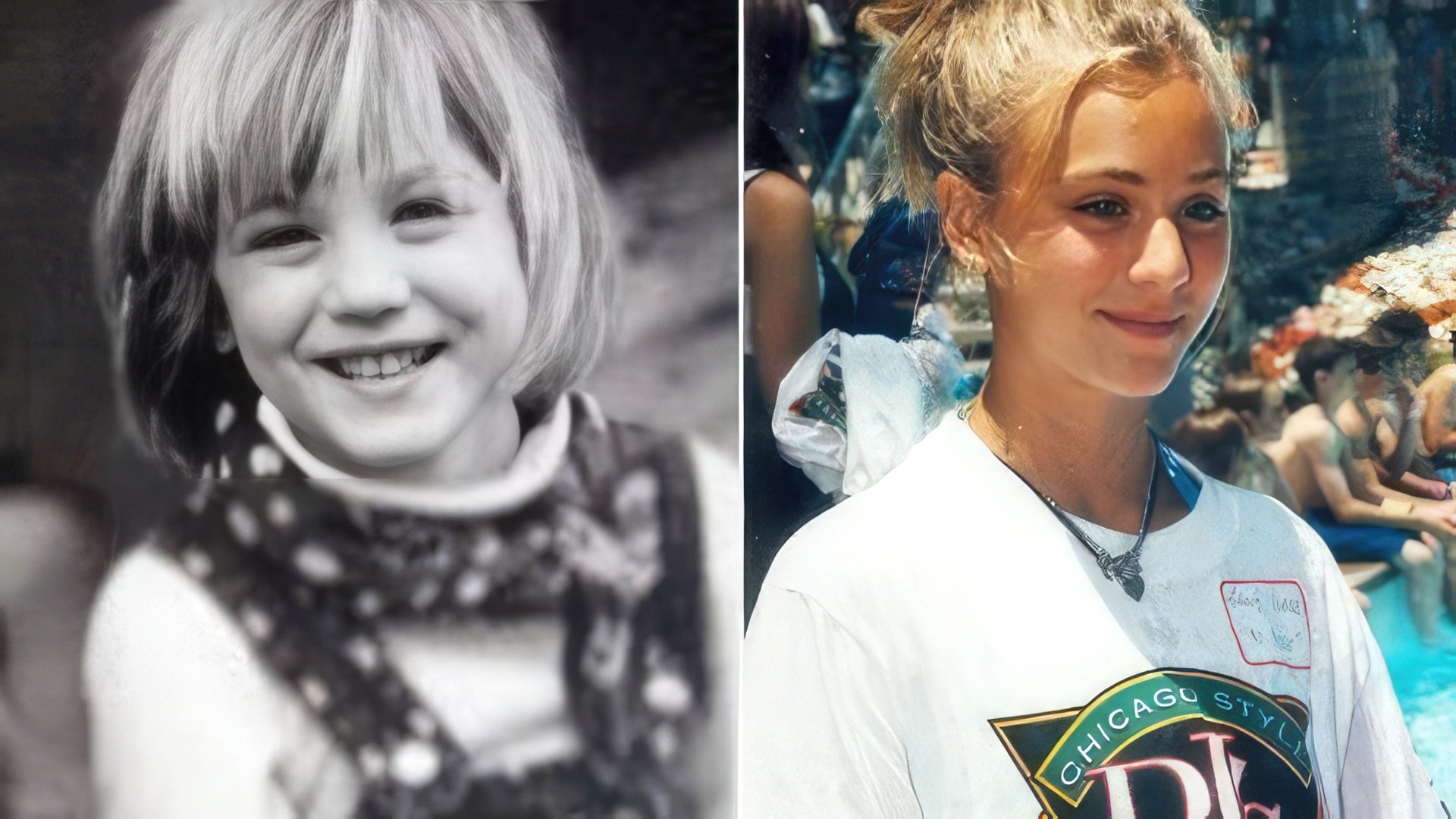 Kaley grew an active, independent, and stubborn girl, who had since young age grown accustomed to getting her way and fighting for her goals. Her parents thought that with a personality like this she would achieve success in sports and signed the three-year-old up for tennis classes. Their expectations came through and very soon Kaley's training started bringing great results. As a teenager, she traveled throughout the entire US, taking part in various tennis tournaments and seriously planning to link her future with professional sports.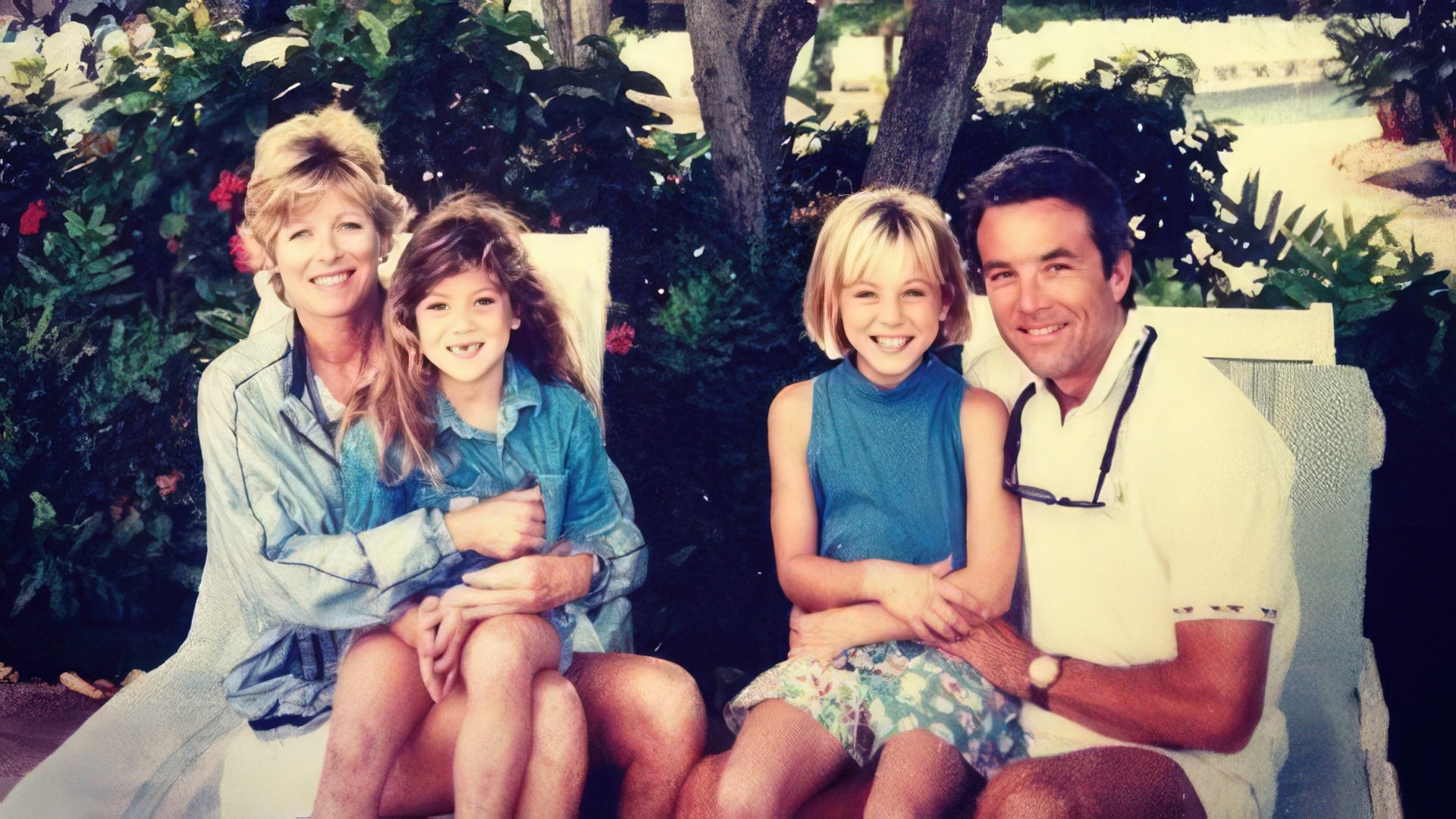 Simultaneously, the girl attended acting school, went to auditions, and filmed commercials. Already at the age of 8 months, she starred in commercials for diapers and baby food, and at the age of 6, she advertised the famous Barbie. Kaley also took part in various theatrical plays for children and occasionally appeared in TV shows.
Early Roles
In 1992 the girl got a small part in the TV Series Quicksand with Donald Sutherland and ever since then, she started to regularly appear in various TV-shows.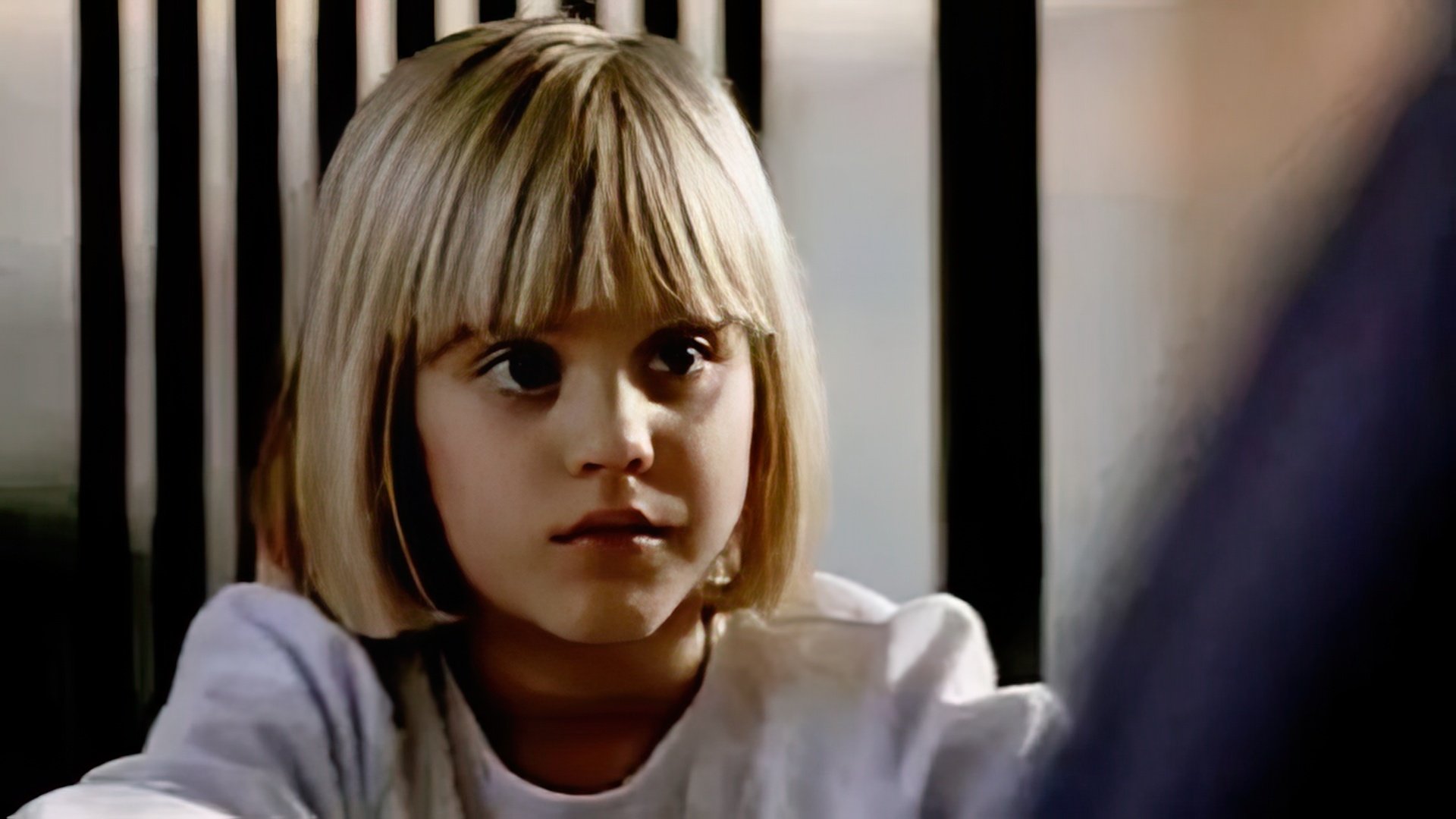 In 1995, she appeared in the fantasy thriller Virtuosity with Denzel Washington as a lead, and two years later she took part in the comedy-drama Picture Perfect with Jennifer Aniston. Due to her intense filming and training schedule, her parents decided to transfer to home-schooling. At the age of 16, she graduated.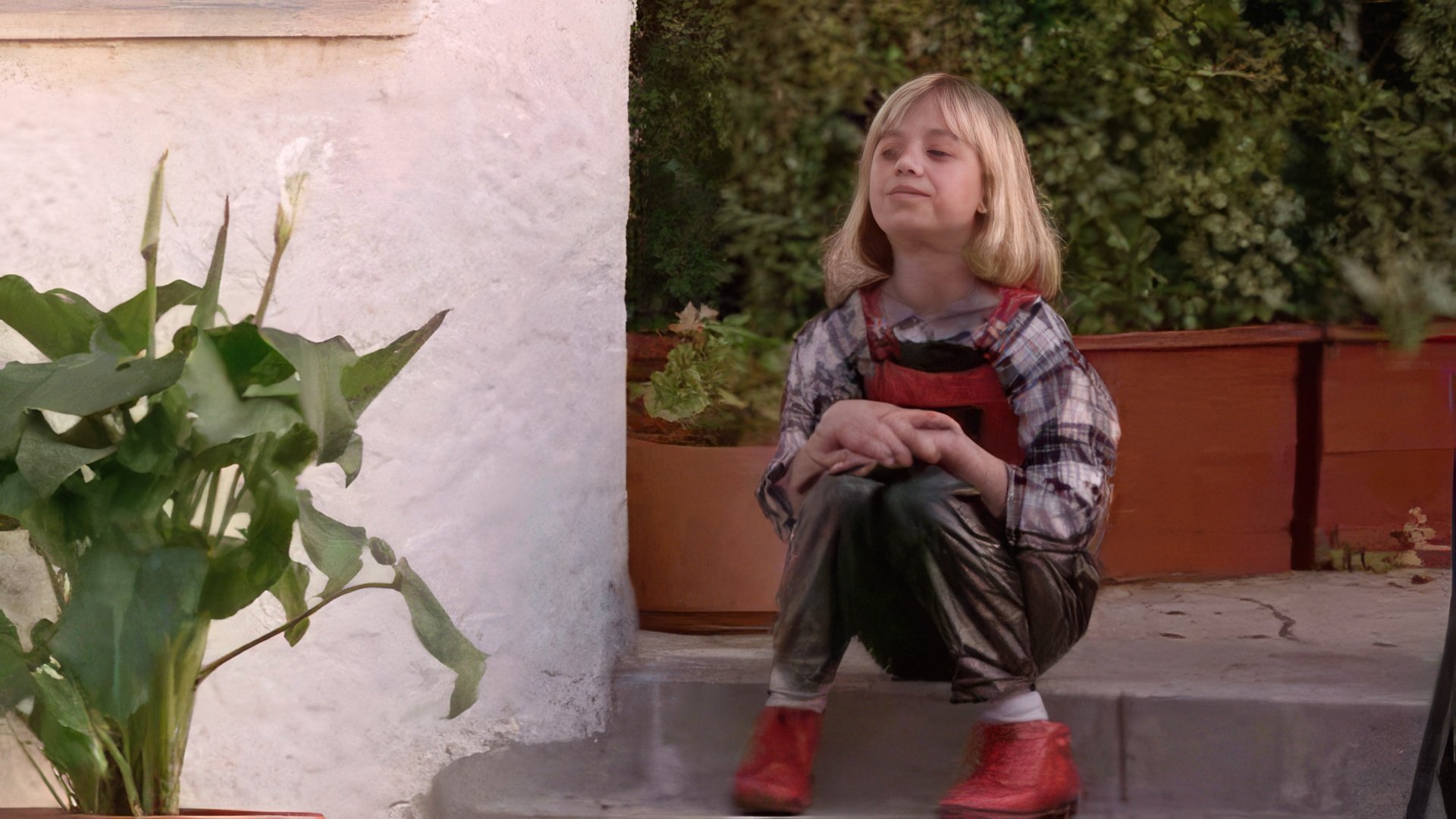 Of course, reconciling studying, sports, filming and personal life was extremely hard, but the joy Kaley got from acting was beyond compare. The necessity to plan every single second of her time taught the girl to be responsible, to appreciate the smallest victories, and to turn a blind eye to failures.

In 2002 the young woman decided to step down from acting and fully commit to her cinema career after she had been offered the lead in the TV show 8 Simple Rules, which aired from 2002 to 2005 and made her famous throughout all America. This work was her first serious step towards the peak of fame, which also unveiled her potential as a comedian.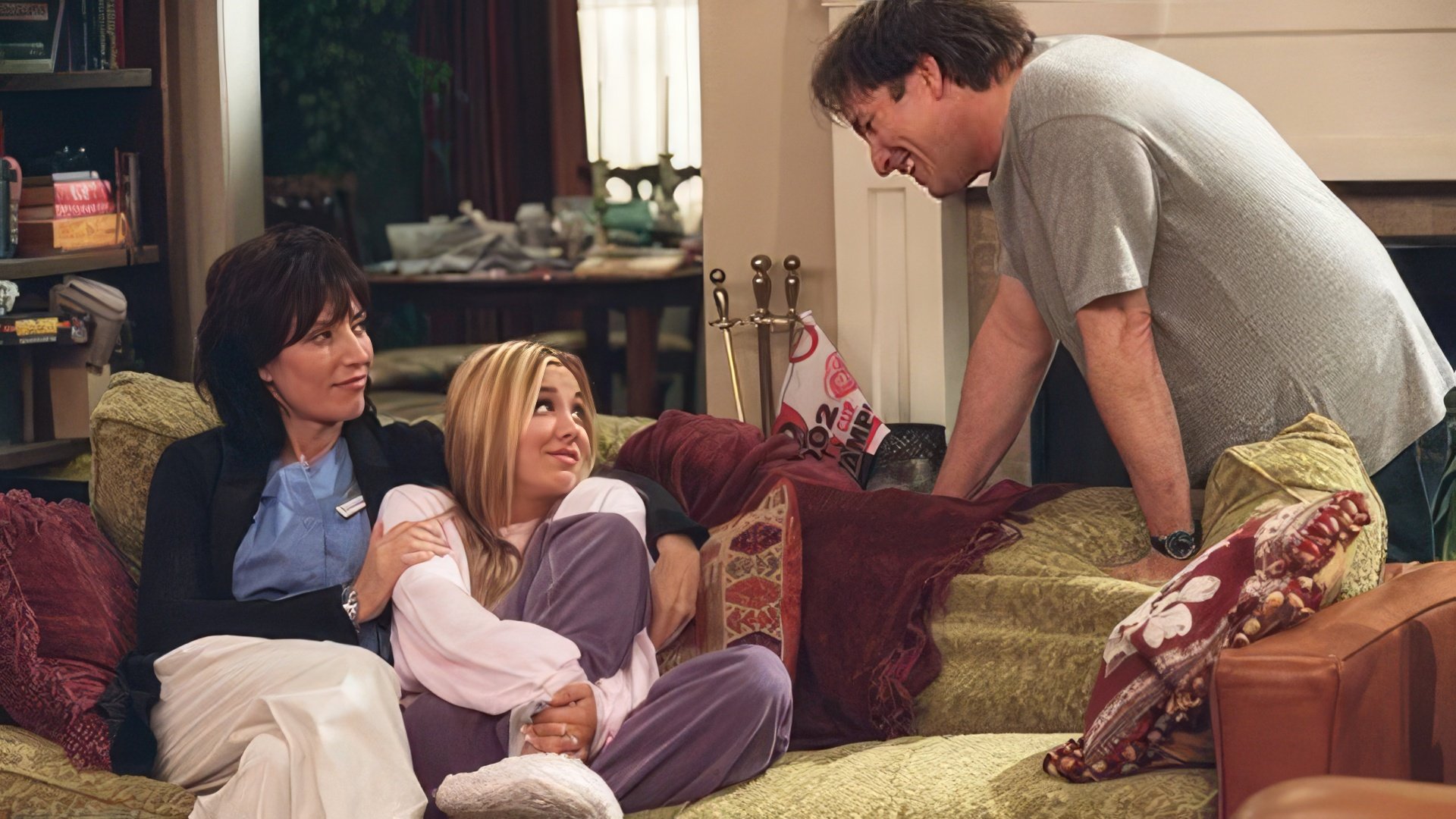 In 2004 Kaley was involved in 4 TV projects at once, and a year later she portrayed young witch Billie Jenkins in the popular TV-series Charmed. Soon after, she received an offer that would make her a true celebrity. Of course, the young star received many invitations from serious dramas, but Kaley was not prepared to sign up for 18-hour shifts requiring full self-sacrifice, which are an indispensable part of such projects.
The Big Bang Theory
In 2007 the Warner Brothers Television commenced the filming of the sitcom The Big Bang Theory about the life of two young physicists, completely out-of-touch with the reality, who due to this constantly end up in various incidents. Kaley was entrusted to portray their neighbor, blonde-haired waitress Penny: not a very bright girl, who is nonetheless full of worldly wisdom and is extremely seductive. One of the neighbors, Leonard, immediately falls for Penny, but, obviously, he is clueless about courting women. The other neighbor, Sheldon, fears women like the plague altogether. But all three of them have lessons to learn from each other.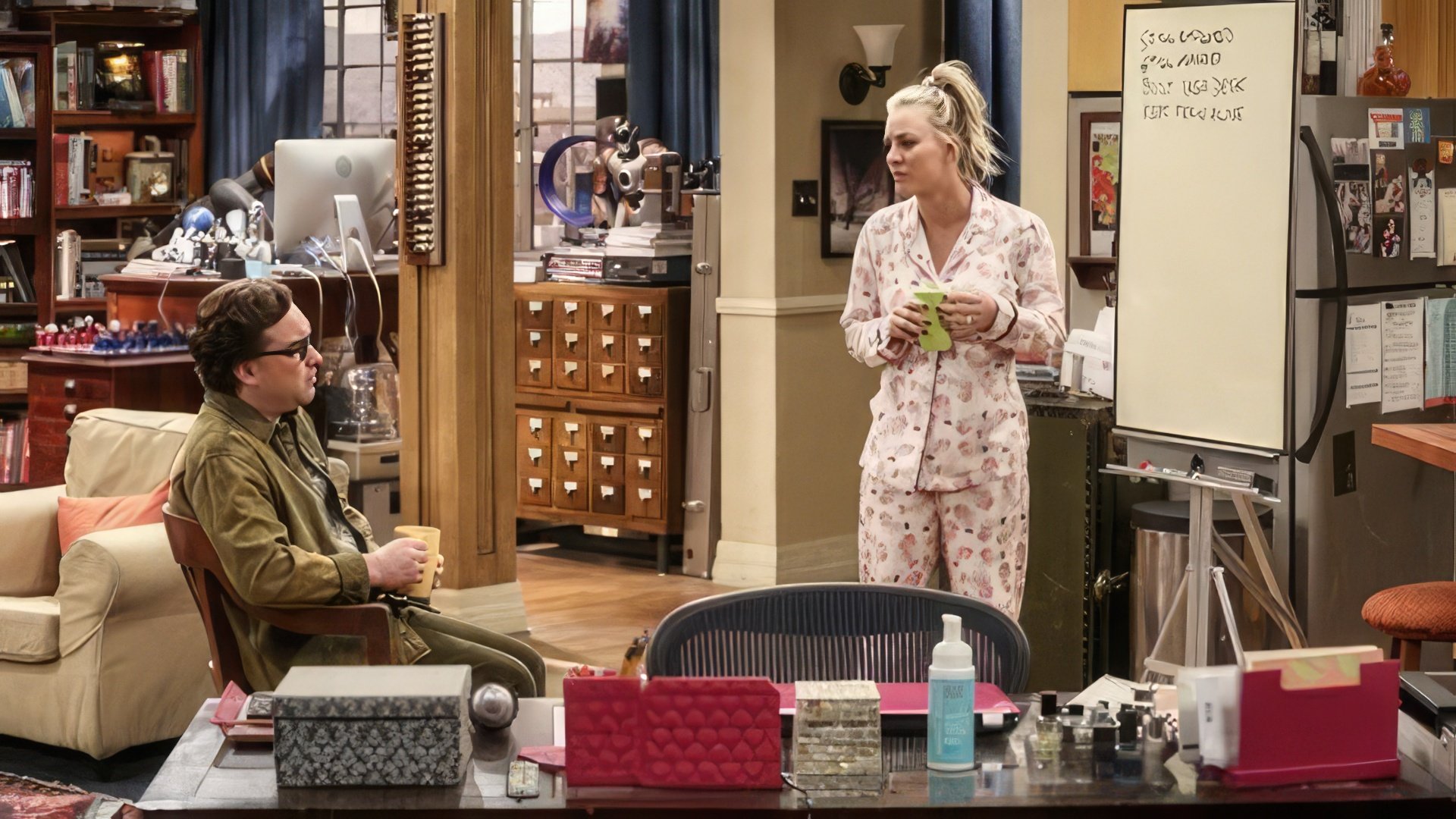 The sitcom officially premiered in autumn 2007, and it immediately became obvious that the show was bound to be a success and have a phenomenally long run. Thanks to Kaley's participation in the Big Bang Theory, she became one of the most well-paid American actresses. In 2010, she earned about 200 thousand dollars per episode, and by 2017 this figure had reached one million dollars per episode.
Even after sustaining a serious injury in September 2010 during her equestrian training and facing the risk of losing her leg, Kaley managed to get back to filming in record time and wore a cast for several episodes, hiding it behind the bar.
Other Projects
Even though the actress achieved a success which most of her colleagues could not even dream of, she was not going to stop at the accomplished. In 2011, she played a lead in a kid's fantasy movie Hop, were living characters interacted with animations.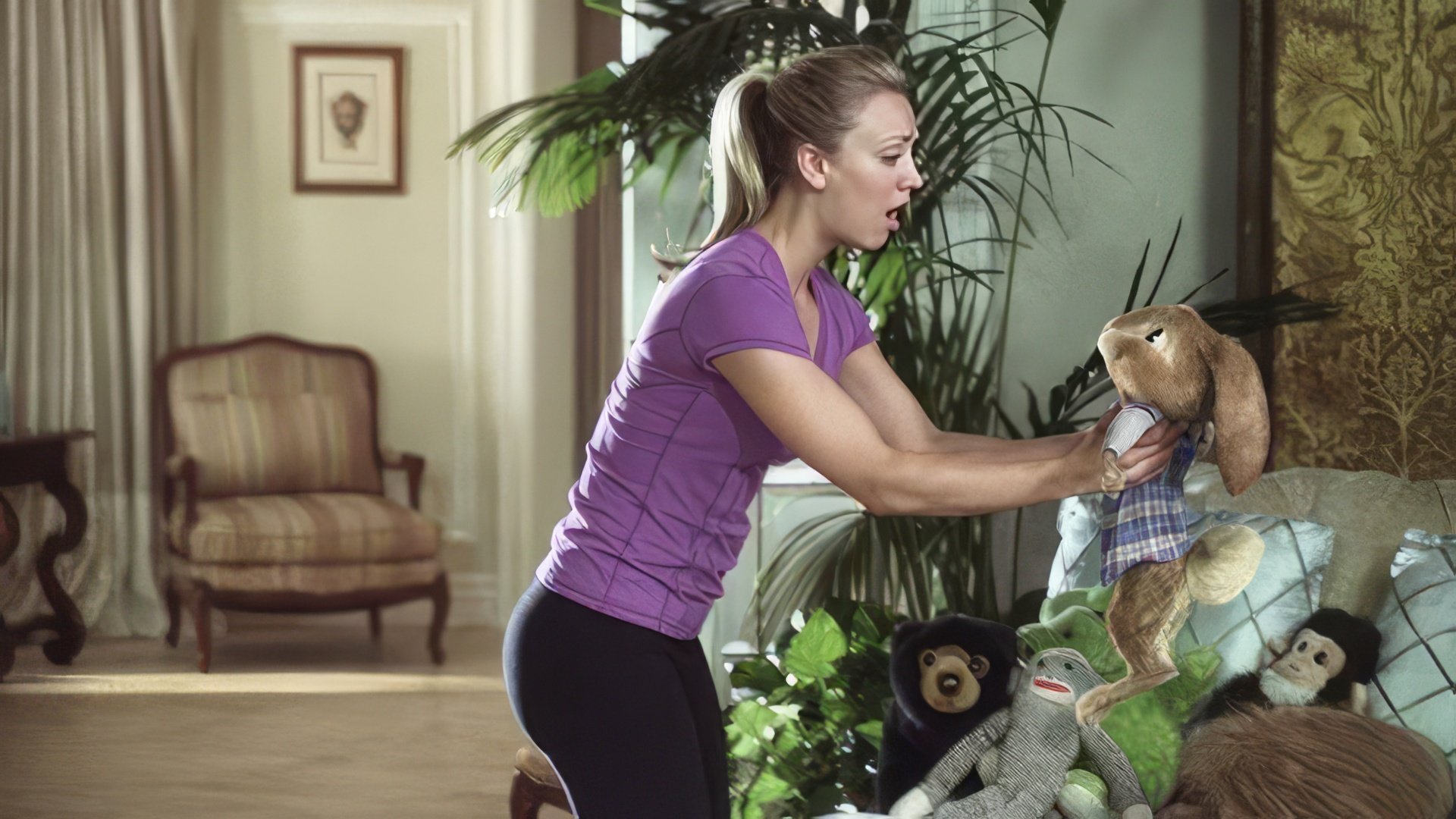 Another creative experiment that Kaley took on was her work in an independent art-house picture called Burning Bodhi. There, the actress portrayed a drug addict, mourning the loss of her friend. Knowing well that she would not earn a dime for this complicated role, Kaley took it on as a challenge to try herself in a new role and portray a character vastly different from her earlier work.
Kaley Cuoco's personal life
Just like her heroine Penny, Kaley is very attractive to men – a fact that she is aware of and one she skillfully invokes. Her first public affair happened on the set of The Big Bang Theory with her shooting partner Johnny Galecki. The lovers dated in secret for about two years (at the same time when their characters were dating as well) and tried to keep their feelings secret from the public. This eventually became the reason for their break up the young couple got tired of the need to hide, which killed all the romance.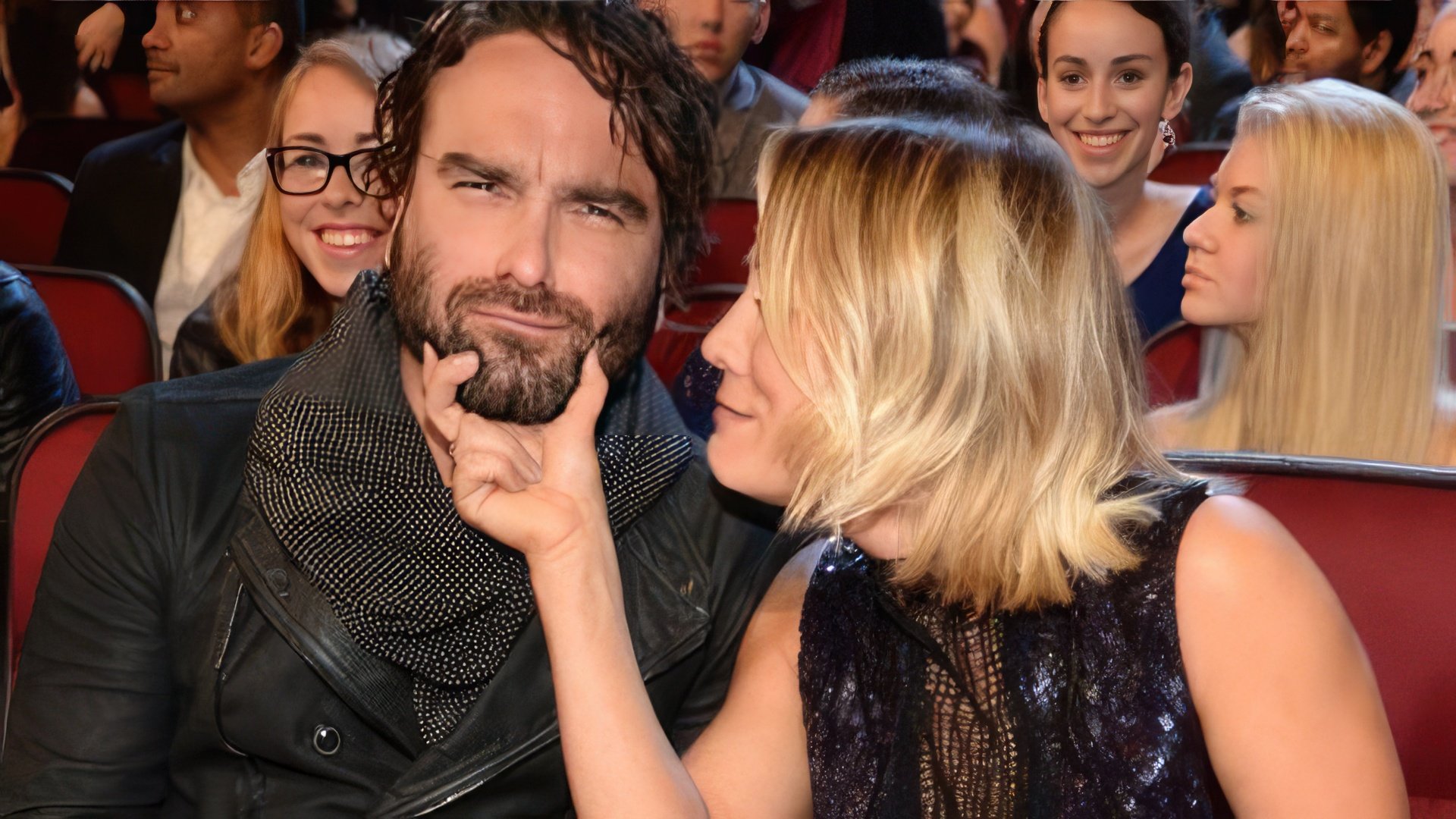 The actors managed to stay friends and just one year later Kaley announced her engagement to millionaire Josh Reznick, the owner of a large videogame enterprise. The wedding was not in the cards, and Cuoco started to date actor Henry Cavill.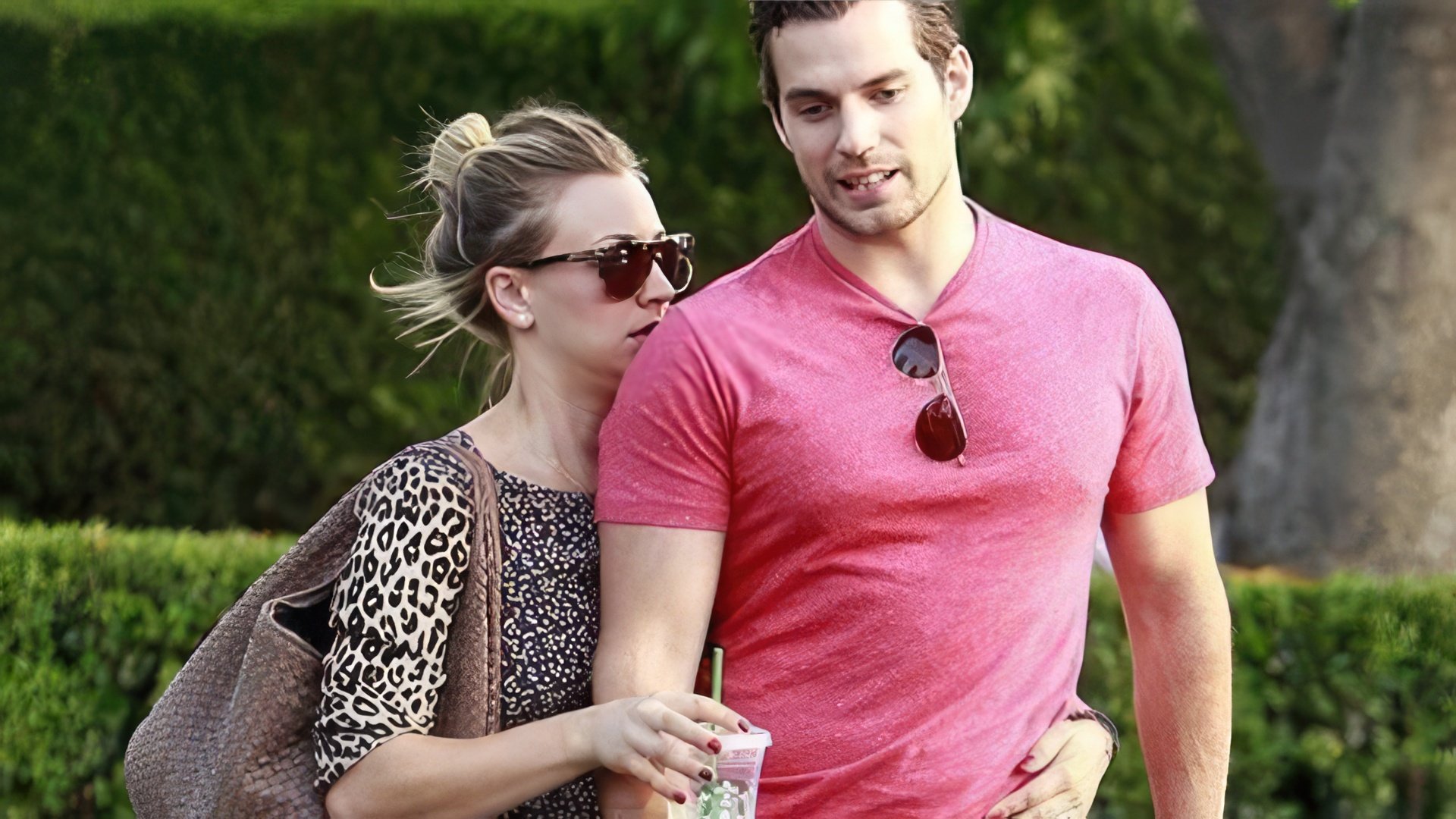 This romance was soon over, and in 2003 the actress married tennis player Ryan Sweeting. The actor soon exposed his true self as a player, and 2 years later the actress filed for divorce. Her prenuptial agreement essentially saved her from significant financial losses, which let Cuoco get away with just a small payout for moral damages.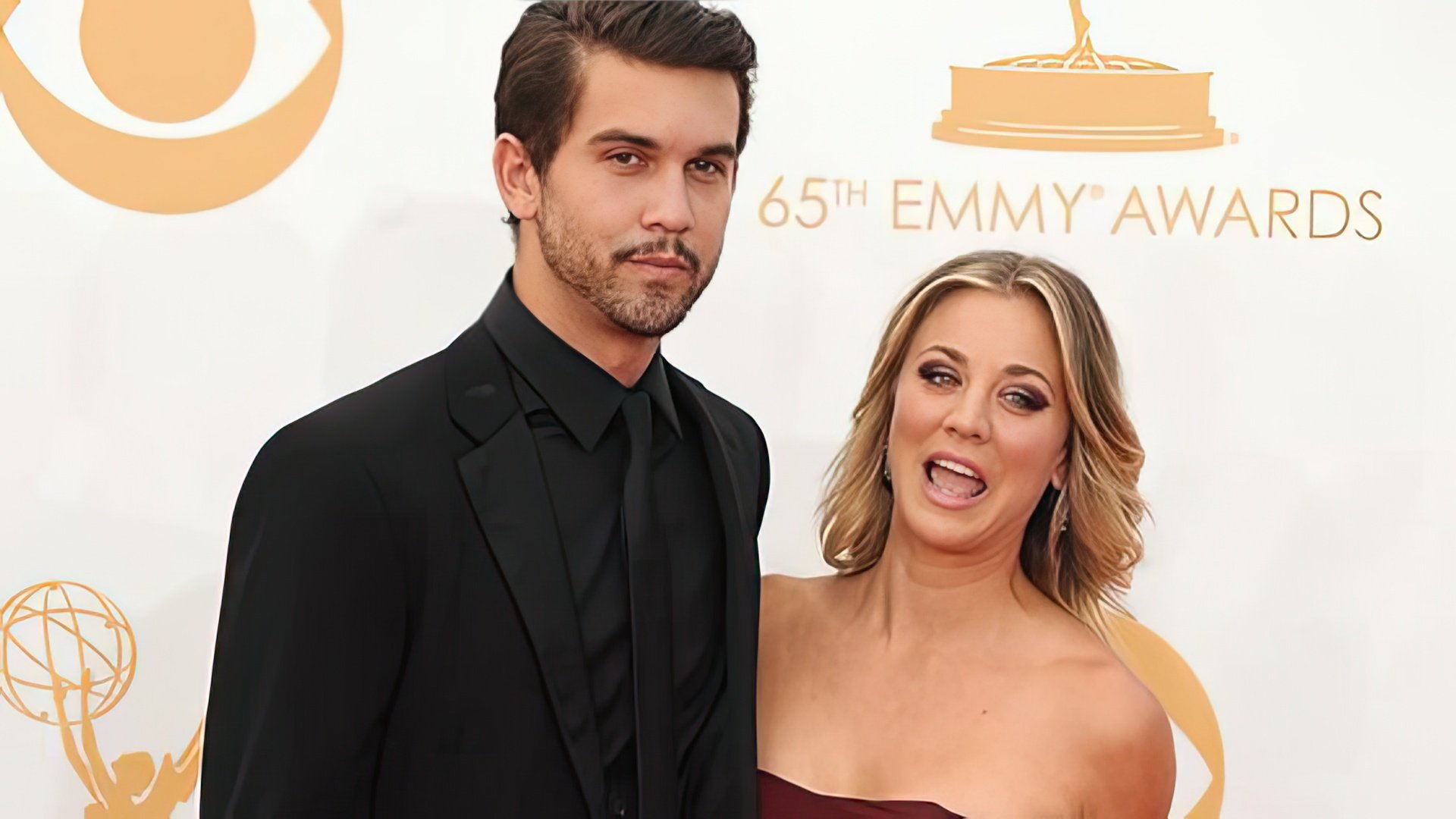 The woman managed to quickly recover from the divorce, taking to horse-riding, to which she devoted virtually all of her time. At one of the training sessions, Kaley met Karl Cook, a professional equestrian and a horse-breeder, who also happened to be a son of a billionaire.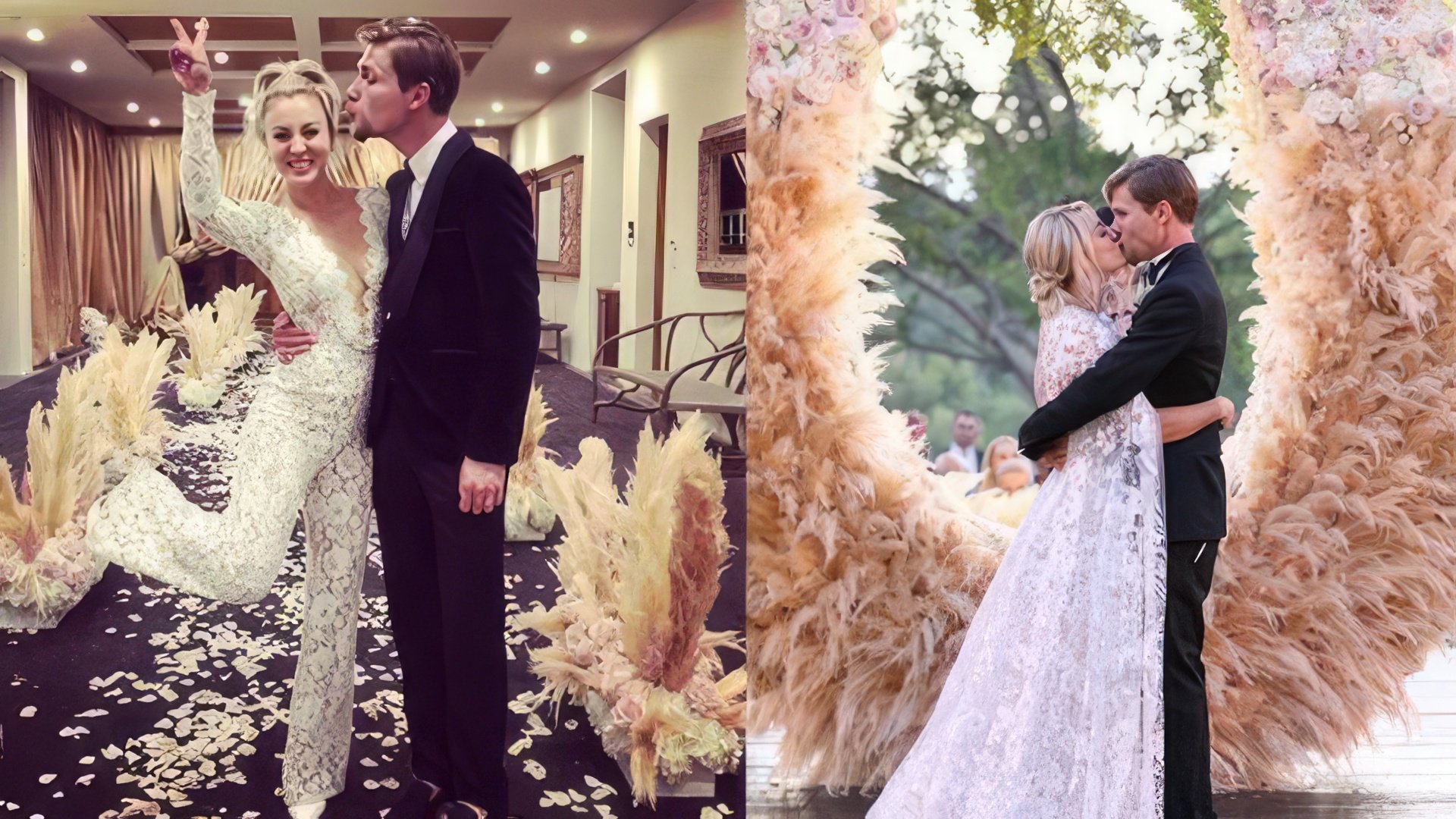 Even though Karl is 6 years younger than Kaley, they quickly hit it off and became husband and wife in summer 2018. However, their honeymoon was marred by Kaley's shoulder injury which even caused the woman to go to the hospital. But, judging by Kaley's Instagram, the spouse was next to her the whole time, surrounding her with care and attention, and even helped her make her ponytails.

Even having become a billionaire's wife, Kaley continues to be a self-reliant woman, who is capable of ensuring her own future. Back in 2004, she had a breast enhancement surgery and a nose job, which eventually helped her make it onto the list of the sexiest women of the Word and build a fashion career.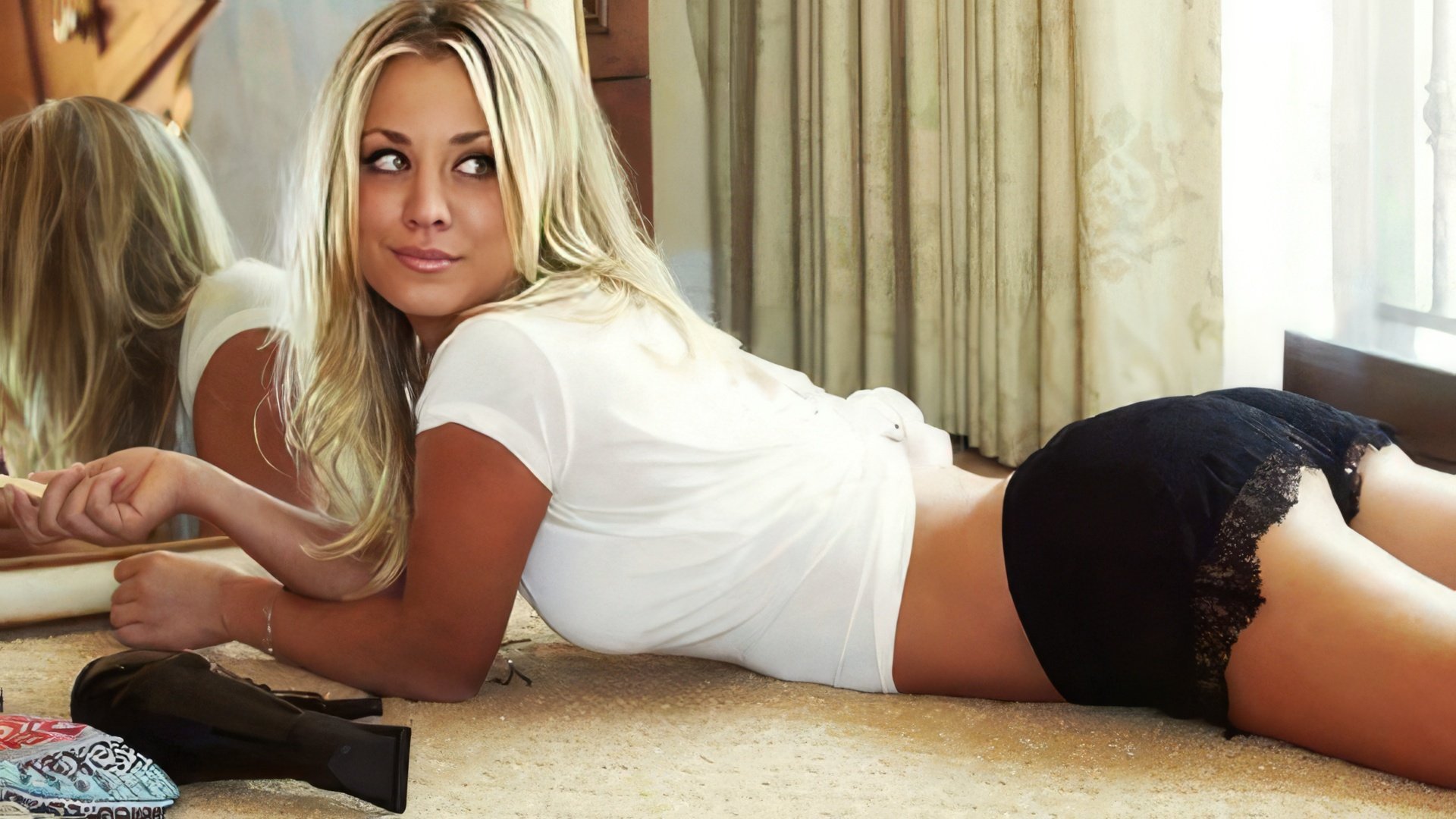 Kaley eagerly advertises leading fashion brands, and in 2014 her nude pictures ended up online (whether deliberately or not), which made the actress all the more popular. Interestingly, it was the same year that Kaley got her star on the Walk of Fame.
Kaley Cuoco now
According to Zoomboola.com, by the end of 2019, the actress's filmography comprised about 30 bright and interesting pictures, the most important of which remains to be the role of Penny in the Big Bang Theory. It is already known that the sitcom's last season will air in 2019, with the actors' themselves realizing that the show has started to become a spent force. Kaley has adopted a philosophic stance towards this and is not going to give up acting after the TV-show comes to an end, hoping to land more interesting offers. Another dream of hers is to become a world-class horse-rider and get the Grand Prix at the Equestrian World Championship.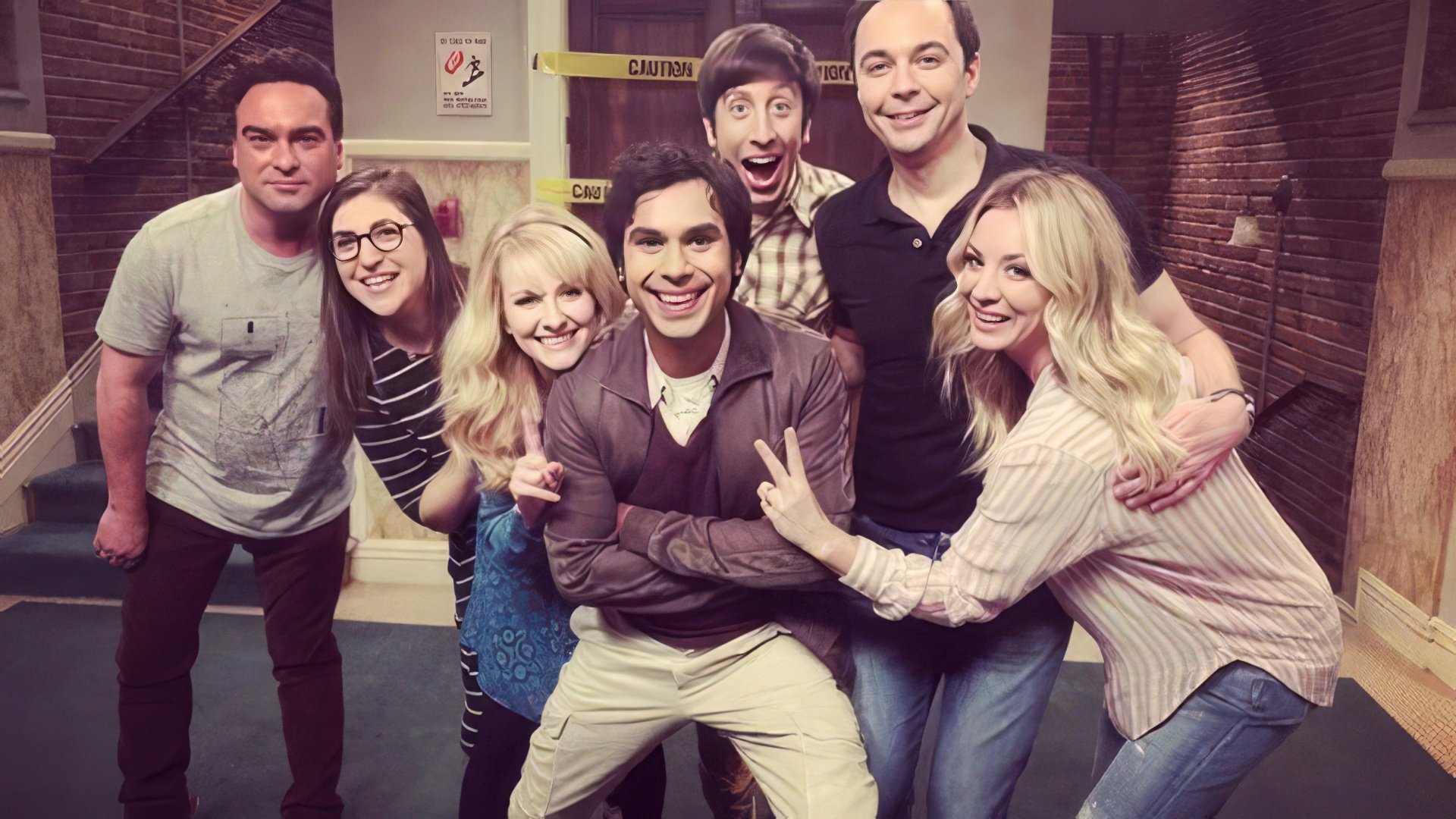 Since 2019, Kayleigh has been involved in the creation of the animated web series "Harley Quinn", voicing the main character. The plot of the series tells about Harley's adventures after breaking up with the Joker.
Press Ctrl+Enter If you find a mistake