Khabib Nurmagomedov's Biography
Khabib Abdulmanapovich Nurmagomedov, hailing from Dagestan, is a mixed martial arts fighter affectionately nicknamed "The Eagle" among his peers. He competed in the UFC's lightweight division. After defeating Al Iaquinta in April 2018, he made history as the first Russian in the UFC to clinch a championship title. Following a victory over Justin Gaethje in October 2020, he retired undefeated after 29 bouts.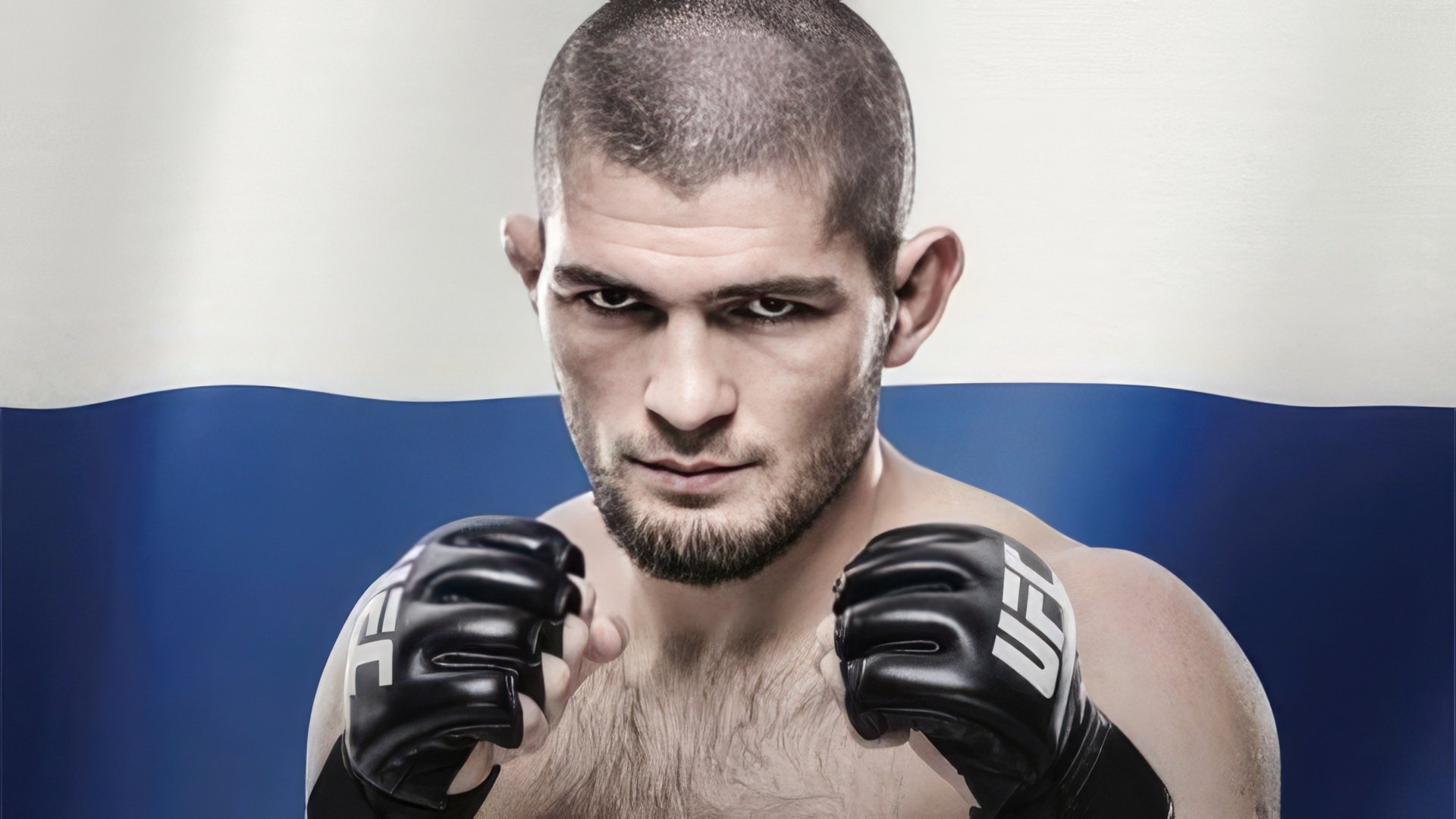 Early Life and Adolescence
Khabib was born on September 20, 1988, into a traditional Avar family from the quaint Dagestani mountain village of Sildi. The local men predominantly hailed from wrestling lineages, and Khabib's kin were no exception. His father, Abdulmanap Nurmagomedov, was a freestyle wrestling maestro. His paternal uncle was the 1992 Sambo world champion, while an uncle on his mother's side was a renowned freestyle wrestler.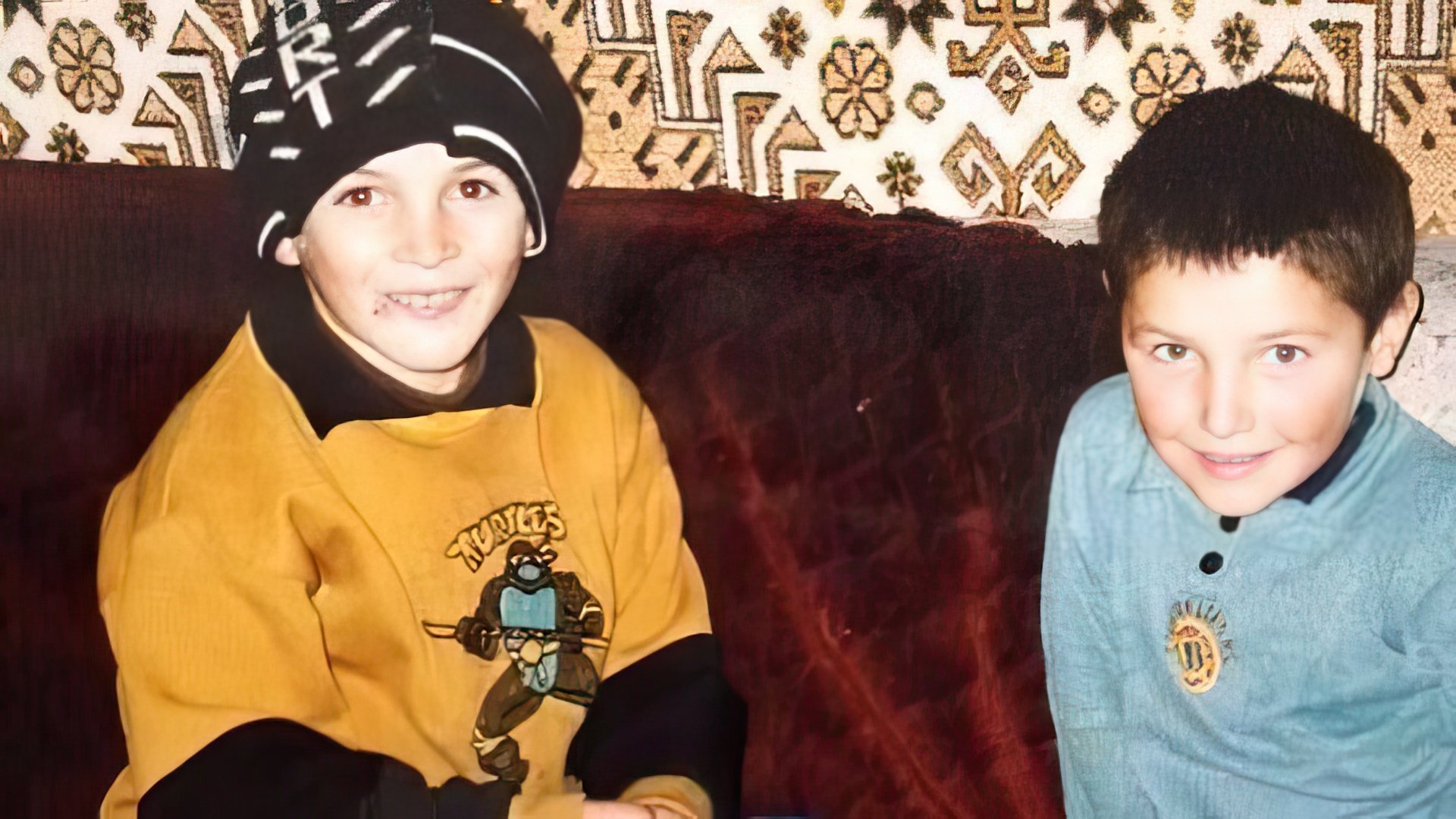 Given the family's rich wrestling heritage, it was no surprise that Khabib and his younger brother, Abubakar, took an early interest in the sport. Their father, passionate about inculcating the skills of the sport, began training them when they were but toddlers. By the tender age of three, Khabib started grasping basic wrestling techniques, and by five, he took to the mat.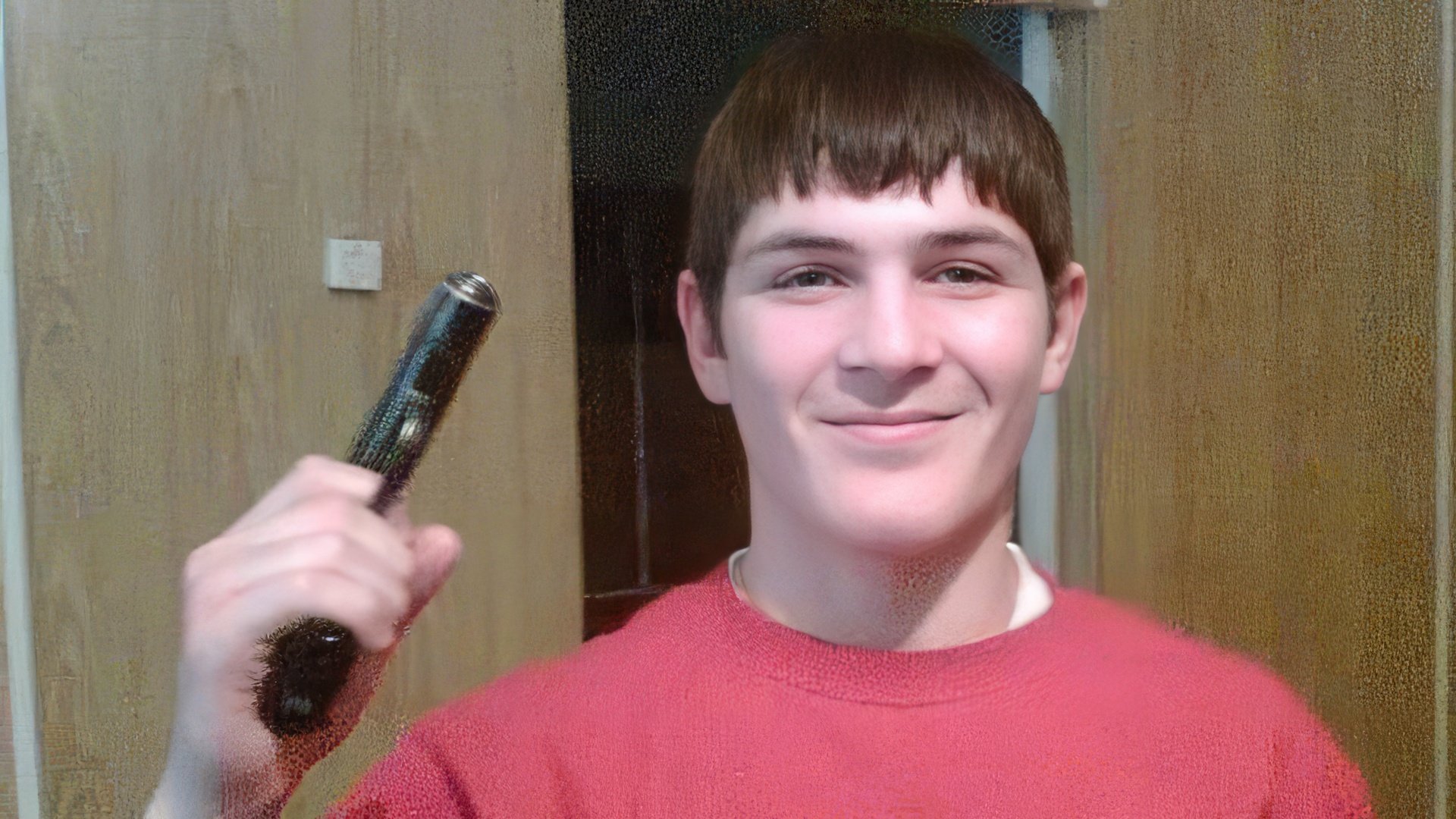 When Khabib turned ten, the family relocated to Makhachkala. There, his father found an opportunity to assemble a group of promising young athletes, with Khabib being a standout member. Until the age of fifteen, Khabib led a life much like any other boy's: attending school, going to regular training sessions, and occasionally getting into scuffles with local lads. At one juncture, Khabib considered taking up a security job to earn money, but the idea met unanimous disapproval from his family.

"Sport is a job too," his father would say, "and a demanding one at that. A professional athlete should never be preoccupied with making ends meet; otherwise, they'll never reach the pinnacle of their potential."

As Khabib matured and became more formidable, he began to distinguish himself from his peers. His father and coach discerned that his eldest son was a prodigious talent, destined to make a global mark. While Abdulmanap Nurmagomedov had previously envisioned Khabib as a future judo champion on the tatami, he then recognized Khabib's prospective dominance in mixed martial arts. Moreover, Khabib himself had a growing affinity for combat sambo.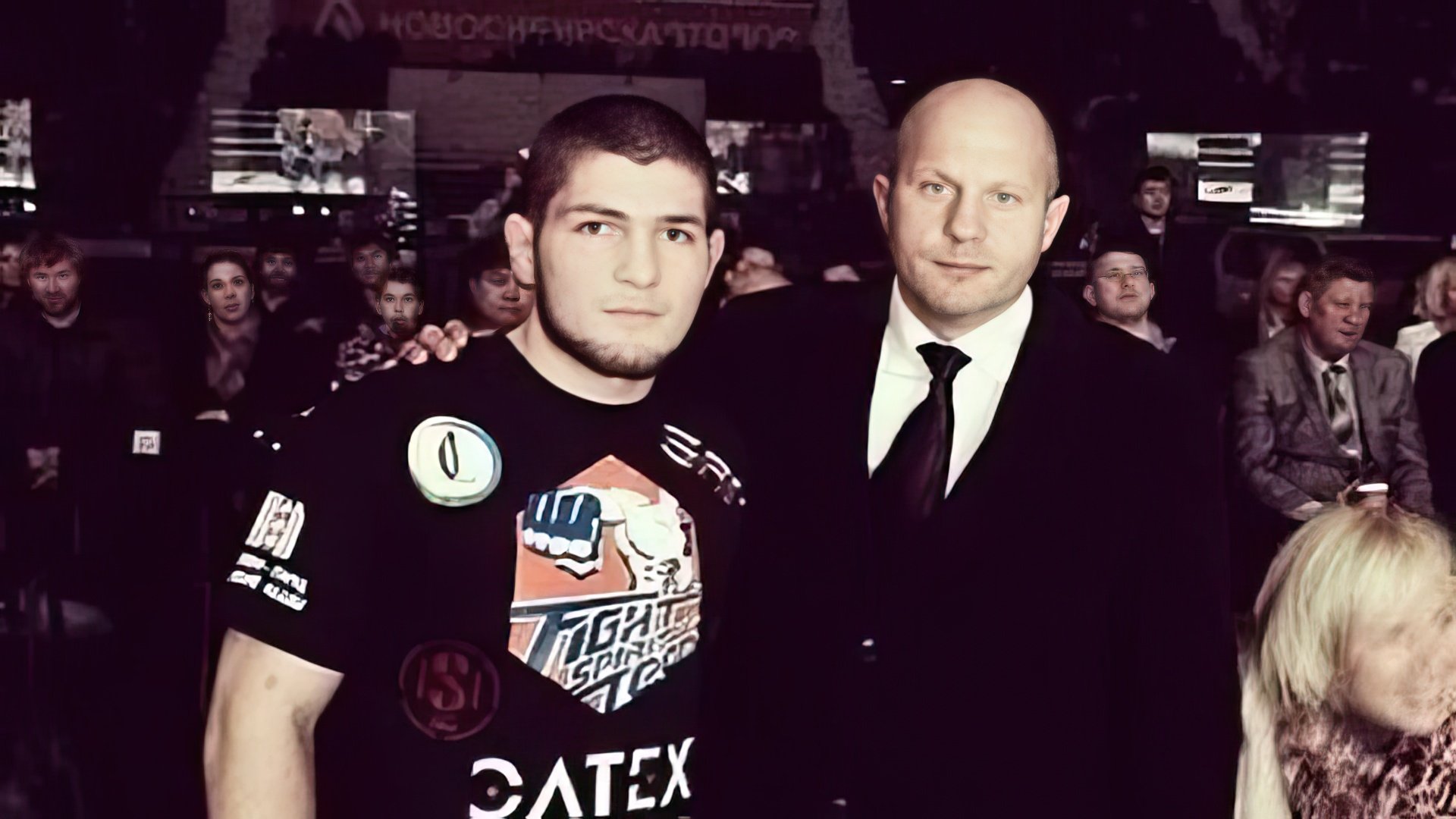 His idols were sambo practitioners as well - figures like Fedor Emelianenko, Rustam Khabilov, and Rustam Mukhtarov, whose skills he continues to admire and respect. From each, the talented fighter learned valuable lessons. Thanks to his father's diligent groundwork and instilled self-belief, Khabib's sporting career confidently soared.
Sporting Achievements and Fights
At the age of 23, Nurmagomedov became the youngest Russian fighter in UFC history. Americans immediately recognized Khabib's prowess, inviting the promising athlete to join their organization. From then on, the worthy son of the Avar people, known by the moniker "The Eagle," graced the world's main rings with numerous bouts, each culminating in his victory. A shepherd's hat became emblematic of the fighter, symbolizing his pride in his heritage and his loyalty to the traditions of the Avars. He confidently dispatched formidable opponents such as Gleison Tibau (July 2012), Kamal Shalorus (January 2012), and Thiago Tavares (January 2013), employing his signature chokehold to ensure victory.

The years 2014-15 proved challenging for the athlete: grappling with multiple severe injuries, he was sidelined, though he retained his undefeated status. In 2016, he made a triumphant return to the ring, decisively prevailing over Darrell Horcher.

His bout against Michael Johnson reaffirmed the Russian fighter's elite preparation: the American underestimated his opponent and suffered a defeat in the third round. The referee was compelled to halt the fight as Khabib applied a submission hold—Johnson couldn't even signal for the bout's termination.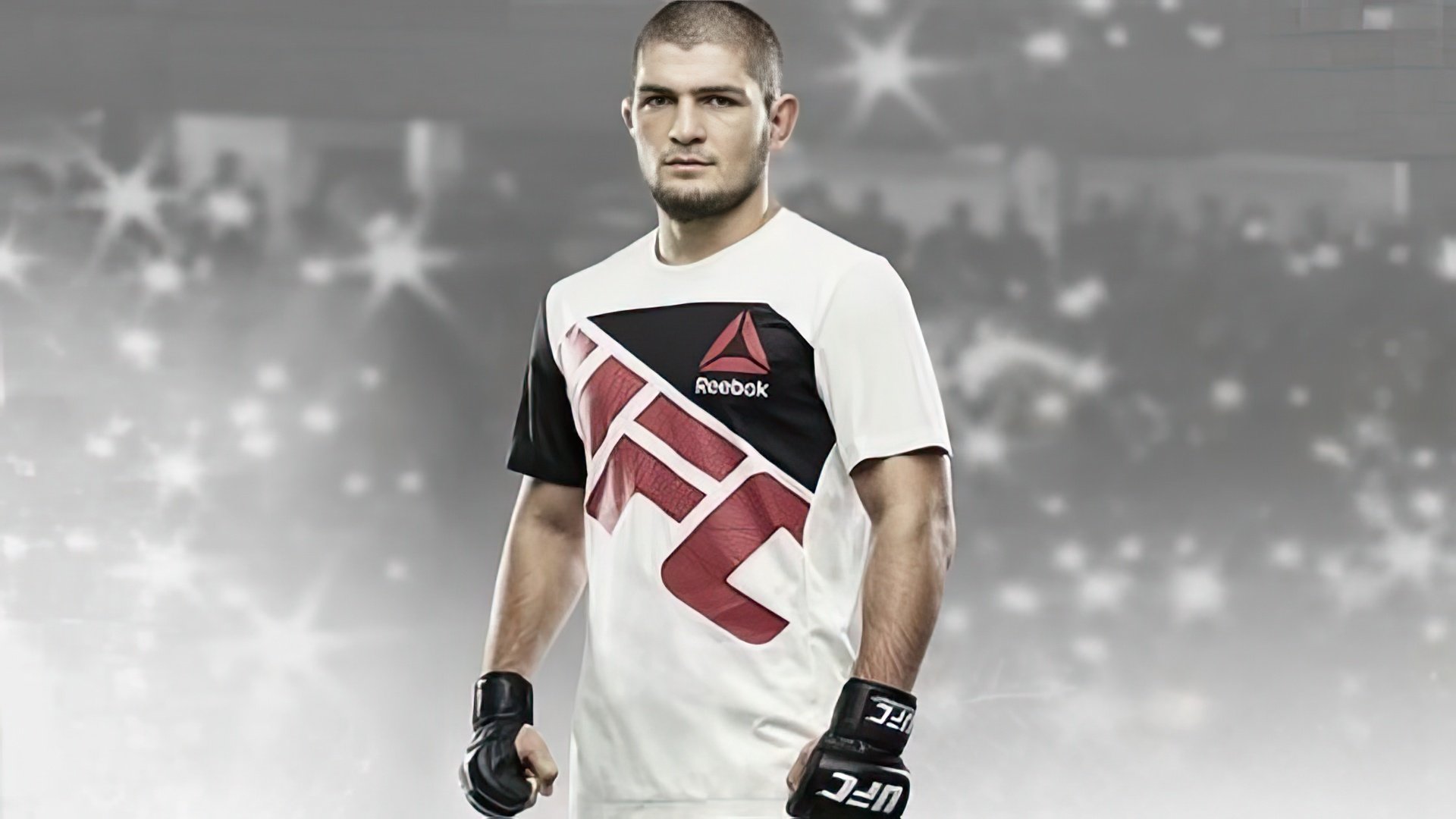 Khabib Nurmagomedov's anticipated bout with Tony Ferguson faced multiple postponements. They were initially slated to face-off in the summer of 2014, but an injury to the Russian fighter thwarted those plans. In April 2016, the bout was canceled again due to an injury sustained by Ferguson. It was then rescheduled for March 2017 but once more fell through, as Khabib was hospitalized on suspicions of kidney stones just before the weigh-in.

Much ado surrounded the fight between Khabib Nurmagomedov and Conor McGregor, the audacious Irishman known as "The Notorious." Immediately after his victory over Michael Johnson, even before he had left the ring, Nurmagomedov challenged him, dubbing him the "Irish chicken." McGregor didn't indulge in trash talk, instead hinting that Nurmagomedov needed to earn a fight against him. However, by the summer of 2017, he changed his tune. While ardently preparing for a boxing match against Floyd Mayweather, McGregor expressed a desire to face his rival in Russia. Later, Khabib revealed in an interview that there was a high probability of them clashing in December 2017.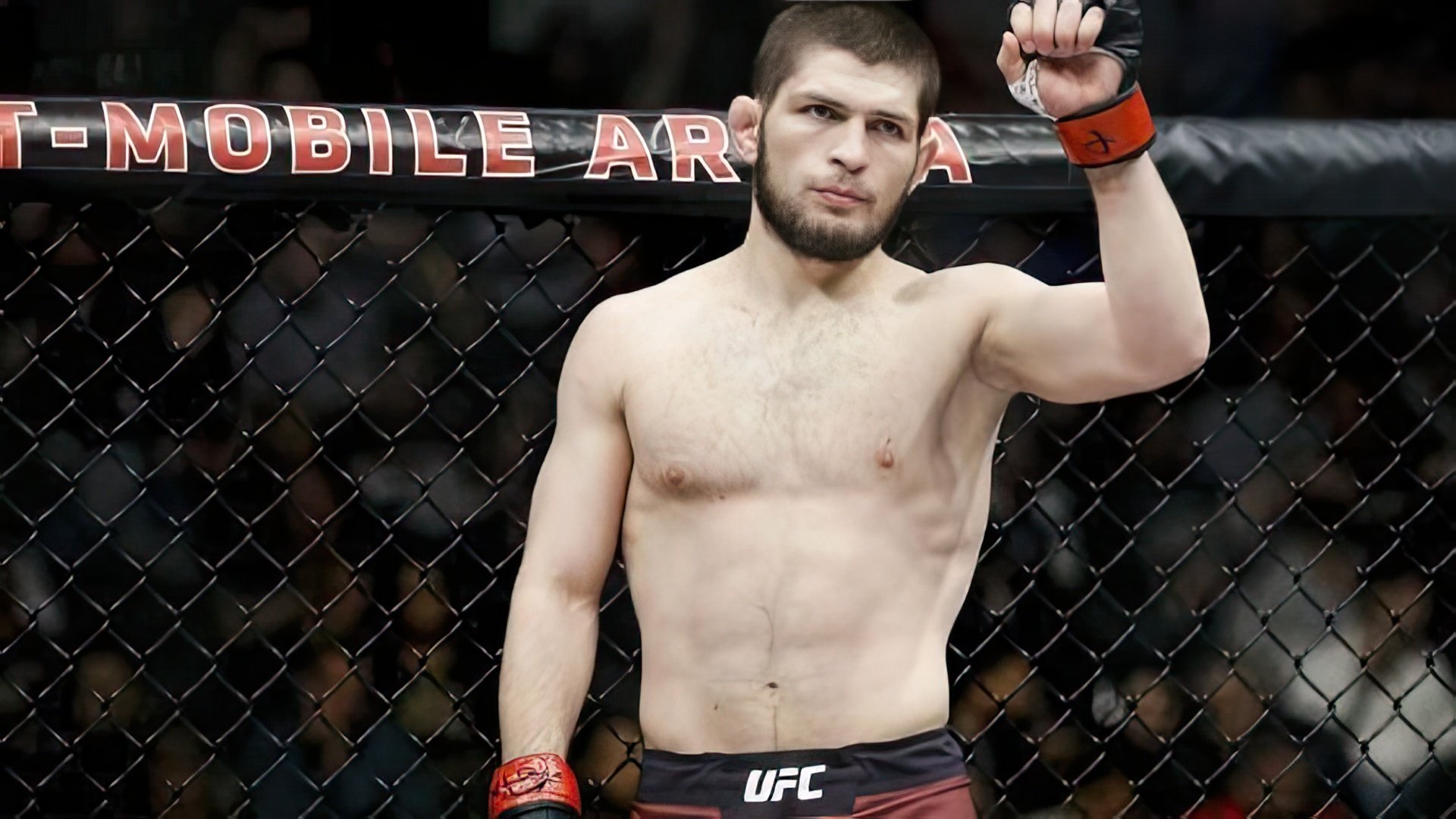 Yet, on December 30th, 2017, Nurmagomedov faced Edson Barboza, a fighter from Rio de Janeiro, in the ring, not McGregor. The Russian athlete's father commented that Barboza was a splendid striker, but by the second round, "everything would fall into place." It indeed did, with Khabib's dominance evident from the first round. By the third round, the Brazilian, showing courage until the end, fell, and Nurmagomedov was credited with his 9th UFC victory and 25th overall in his career. The eagerly anticipated match with McGregor eventually took place on October 6th, 2018, culminating in a victory for the Dagestani fighter. The first round saw Nurmagomedov employing his signature grappling skills, with McGregor pinned down for almost the entire 5 minutes. The second round continued under Nurmagomedov's leadership. In the third round, the fighters exchanged blows standing up, McGregor landing several hits, but he appeared exhausted. The fourth round proved decisive: Khabib executed a chokehold, and McGregor tapped out.

But the drama didn't end with the match. Before the judges could announce their verdict, Nurmagomedov leaped out of the octagon into the crowd, resulting in a skirmish with Dillon Danis, McGregor's jiu-jitsu coach. Concurrently, two individuals from Khabib's team confronted McGregor. Law enforcement quickly intervened. Nurmagomedov's victory was recognized, but three of his associates were taken into custody. McGregor chose not to press charges and later tweeted his desire for a rematch. On April 7th, 2018, Khabib was set to finally square off with Tony Ferguson, but the fight was once again canceled. This time, it was due to an injury sustained by Ferguson. It was only a day before the fight that Nurmagomedov learned he would be facing Al Iaquinta instead. The match concluded with a win for Nurmagomedov (though Iaquinta survived all five rounds and Khabib couldn't finish him early), awarding him the lightweight championship belt. This victory marked him as the first Russian MMA fighter to secure a UFC championship title.

On September 7th, 2019, Nurmagomedov took on the American, Dustin Poirier, in the ring. In the third round, Khabib employed his trademark chokehold, leading Poirier to signal for the match to end.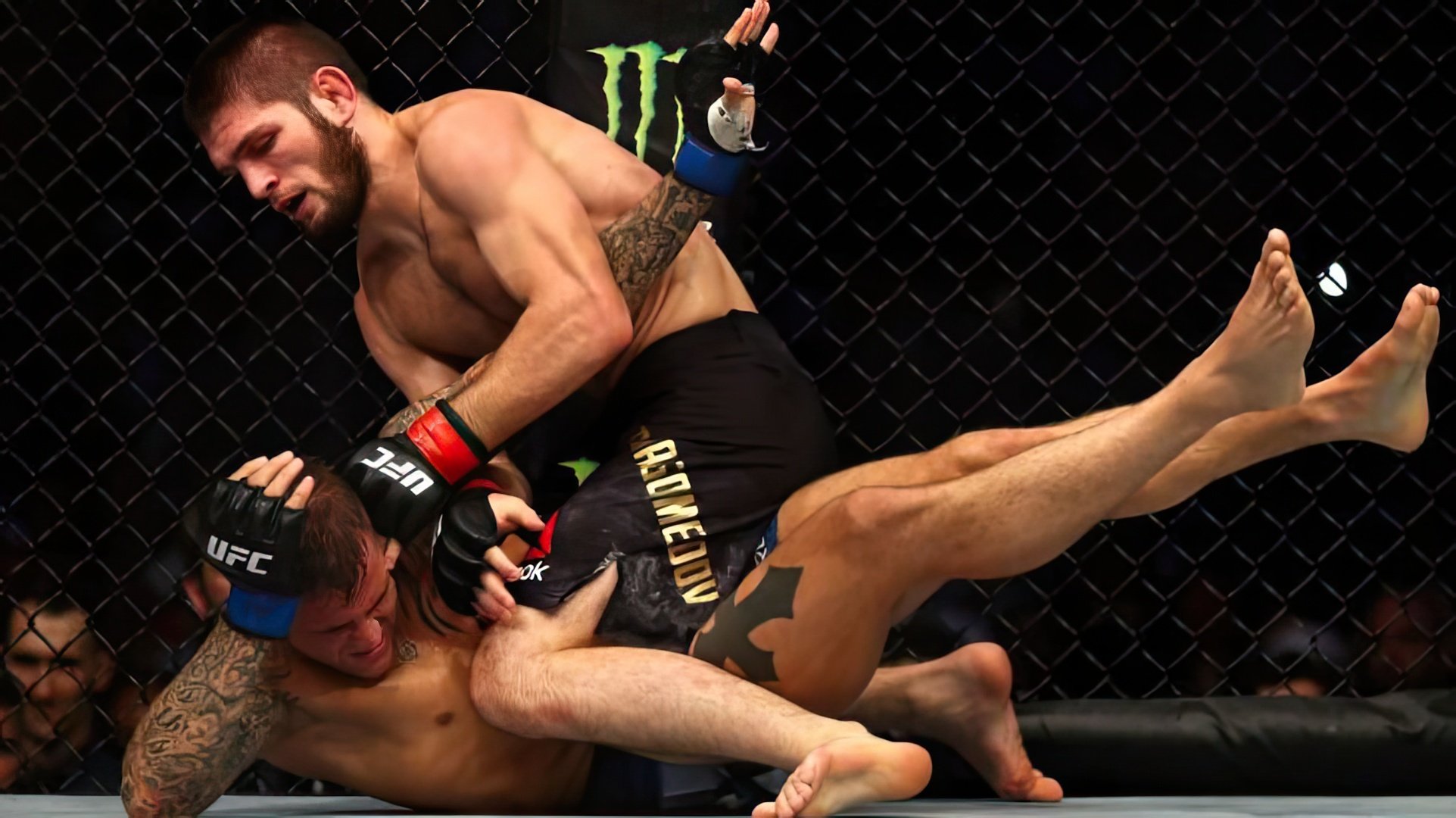 Khabib Nurmagomedov's Personal Life
Khabib adheres to Islam, refrains from drinking and smoking, and often embarks on pilgrimages to Mecca with his brother, strictly observing all the fundamental precepts of the Quran, including abstaining from fighting during Ramadan.
For me, fasting during Ramadan is more important than any fight.
He remains reticent about his private life, which is why the world has yet to see the face of his wife, Patimat, always veiled behind a dense niqab.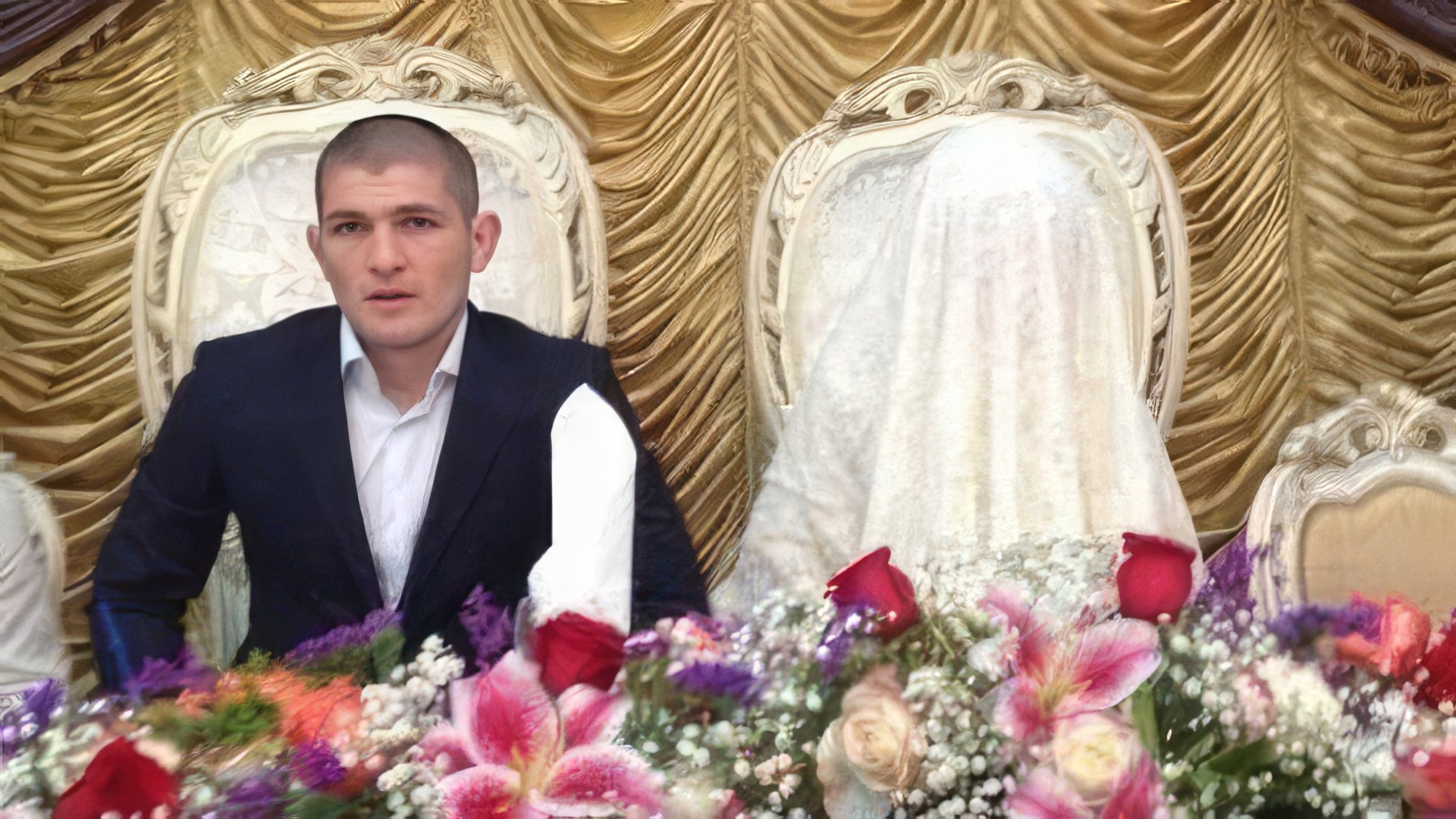 Khabib met Patimat during his school years. Even then, feelings blossomed between the young couple, though circumstances weren't always favorable. By the age of 23, Khabib, then an emerging UFC fighter, realized his emotions and sought Patimat's hand in marriage from her elder relatives. The couple wed in 2013. She dedicates her time at home, raising their daughter (born 2015) and two sons (born 2017 and 2019), constantly praying to Allah for the success and prosperity of her renowned husband.

Many celebrities, including the head of Chechnya, Ramzan Kadyrov, are friends with the fighter. In the spring of 2017, Nurmagomedov visited famed boxer Mike Tyson. The athletes exchanged gifts: Tyson bestowed an autographed glove, while Khabib gifted him a papakha, akin to his own.
Khabib Nurmagomedov Now
In April 2020, a fight between Nurmagomedov and Ferguson was scheduled. However, due to the coronavirus pandemic, it was cancelled. Following Ferguson's defeat against Justin Gaethje, a new opponent emerged for the Dagestani.

In April, Khabib's father and main coach was hospitalized with pneumonia. It was later revealed that he had contracted the coronavirus. Initially treated in Dagestan, local specialists couldn't find the appropriate course of action, so Abdulmanap was transferred to Moscow. On May 13th, media outlets reported that the coach had fallen into a coma, with even close family being denied visitation. Despite subsequent reports suggesting improvement, on July 3rd, media announced that Abdulmanap Nurmagomedov had passed away.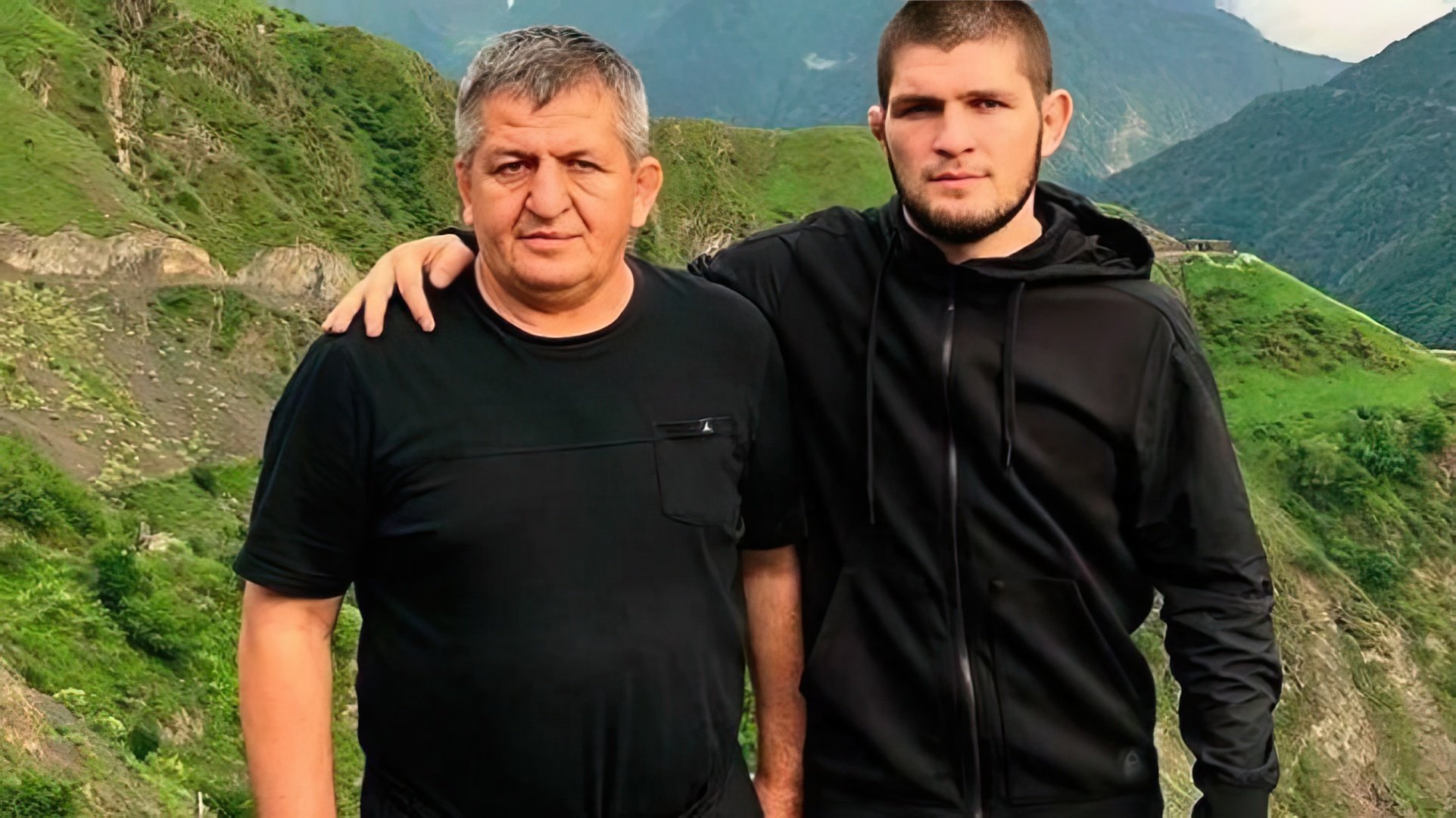 On the evening of October 24, 2020, Khabib Nurmagomedov faced Justin Gaethje in the ring. In the first round, Gaethje relentlessly attacked but to no avail. Just before the round's end, Khabib successfully landed a strike, knocking out the American fighter. The second round, and subsequently the match, ended swiftly with Khabib's submission move. Gaethje admitted defeat, while the Dagestani burst into tears, embracing his opponent.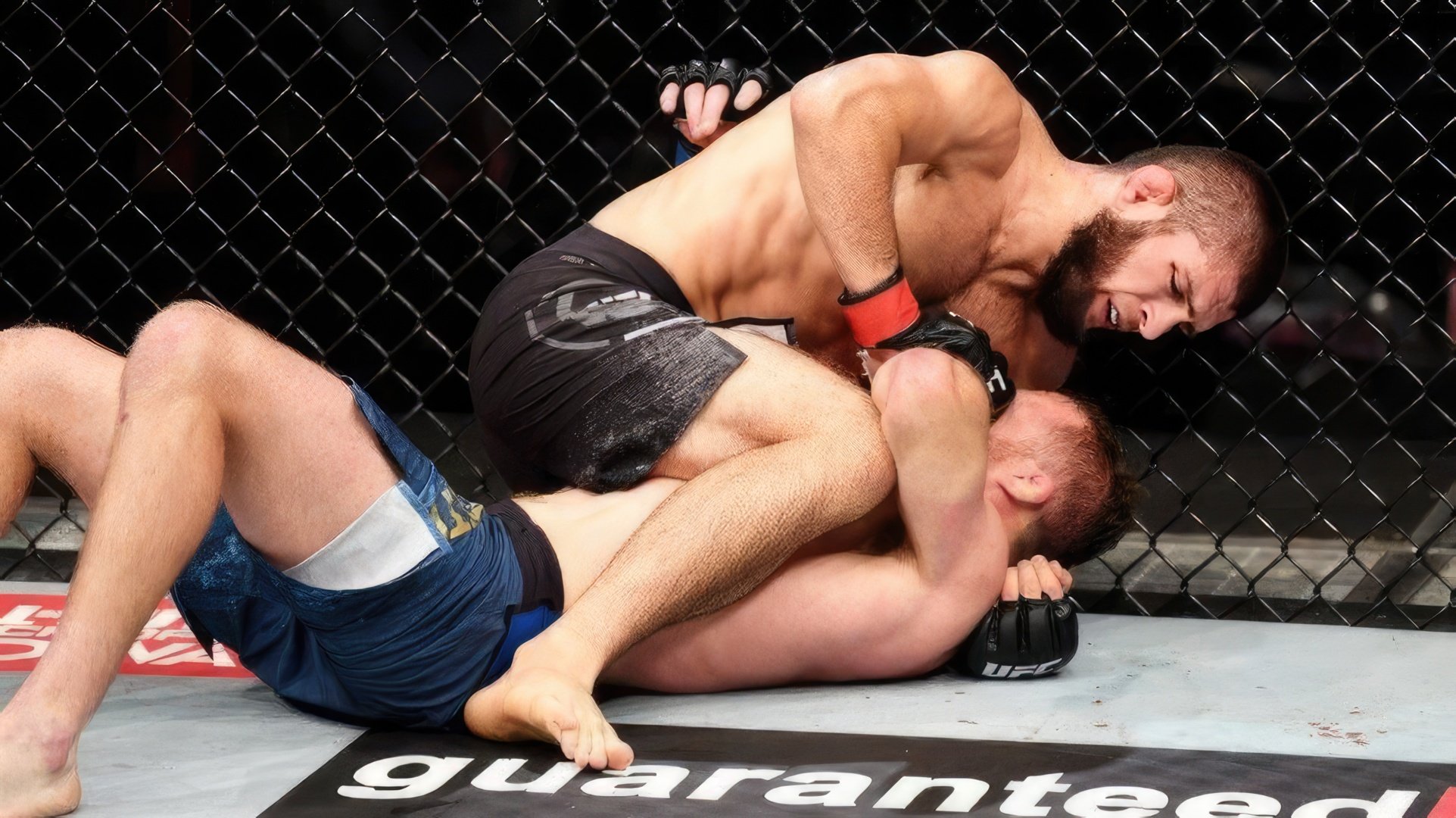 Inside the octagon, after discarding his gloves, Nurmagomedov addressed the audience. He shared that he had fought this match as a tribute to his father and was now retiring, unwilling to continue without his mentor.
In 2008, when I began this journey, and later in 2012 when I signed with the UFC, nobody believed. I'm just a simple guy from a mountain village, yet Google claims I'm the most discussed individual. But remember, if you have parents, always stay close to them. You never know what can happen. Now, I have only my mother left, and I want to be by her side.
Following Khabib's victory, the streets of Dagestan were flooded with joyous residents. They blocked roads, launched fireworks, and danced the Lezginka. Many wore the papakhas, just like Khabib. In March 2021, UFC removed the fighter's name from the rankings – marking the official end of Nurmagomedov's career. But Khabib hasn't abandoned MMA. He intends to embark on a coaching career. He's mentoring his cousin, Abubakar Nurmagomedov, who began his UFC journey with a triumphant fight against Jared Gooden.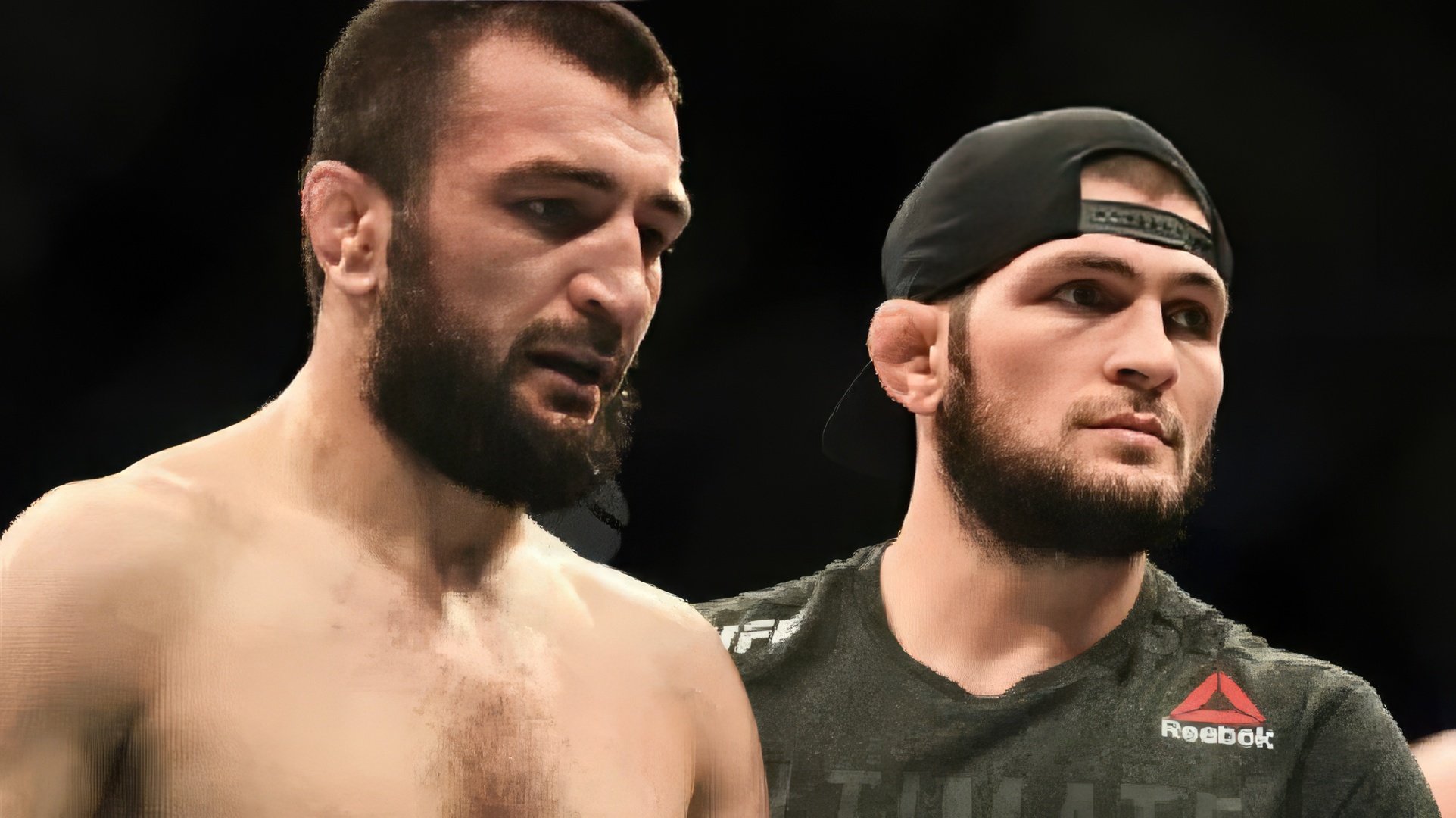 After retiring, Khabib Nurmagomedov ventured into business, successfully developing his personal brand. His OctaZone training app is highly popular among MMA fighters. Many lessons within the app are personally instructed by Khabib. In the summer of 2023, he plans to open the premium Khabib Gym in Abu Dhabi, situated on the artifical Yas Island. Of course, Khabib continues to own the promotional company, Eagle Fight (EFC).
Press Ctrl+Enter If you find a mistake