Kevin Costner biography
Kevin Costner could've become a professional athlete or a shark in a world of business, but he decided to follow the calling of his heart and pursued a career of an actor, becoming one of the most successful and high-paid Hollywood stars. A hero, ready to do anything for the love, Robin Hood, and a trusty bodyguard – Kevin Costner is often described as the last Hollywood's romantic. Net worth: $250 million.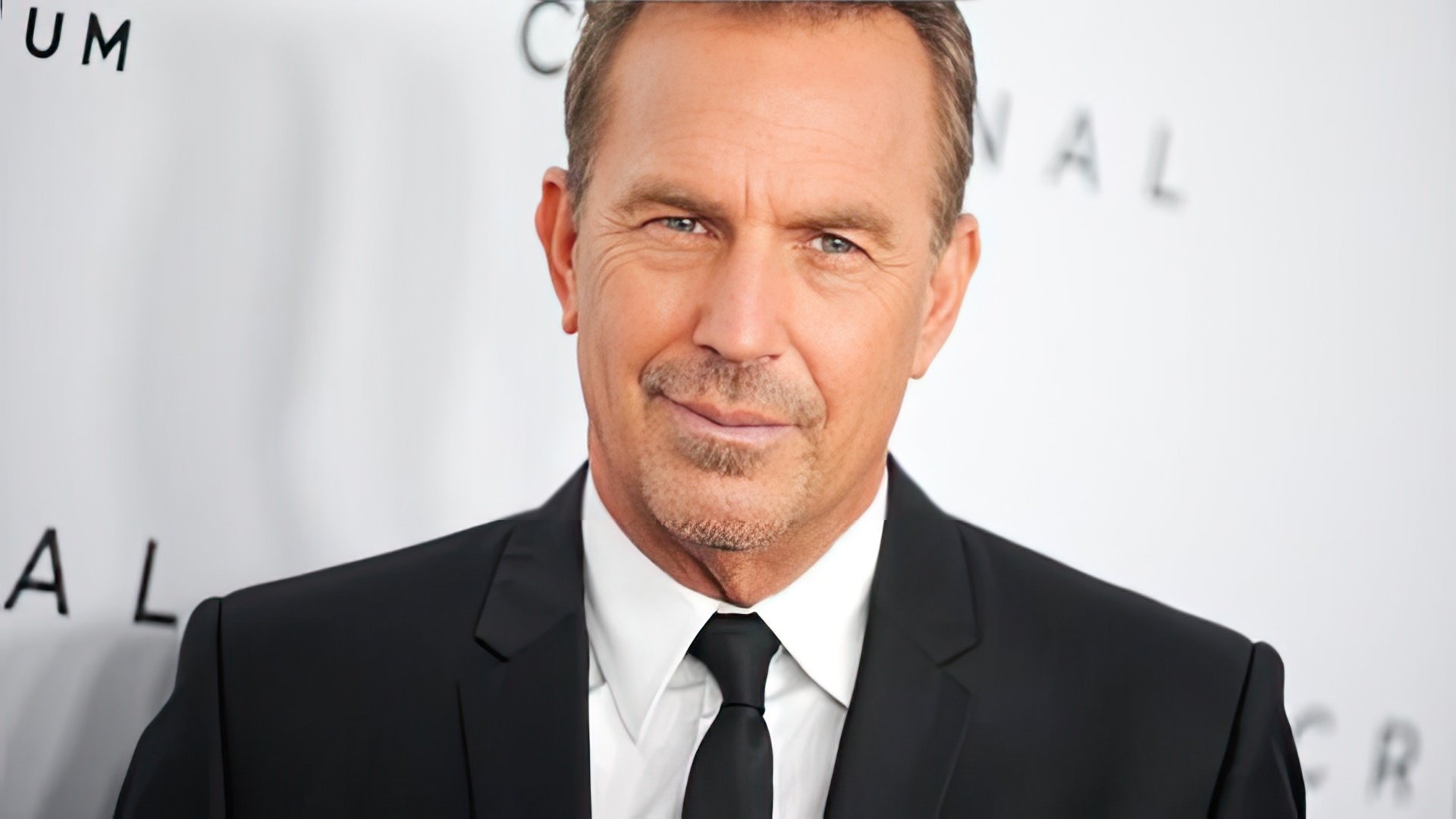 Early life and childhood
Kevin Michael Costner was born on January 18, 1955, in Lynwood, California. He was the youngest of three sons of William and Sharon (nee Tedrick) Costner. Their family was considered to be pretty prosperous with a father working as an electrician and mother serving at the welfare department.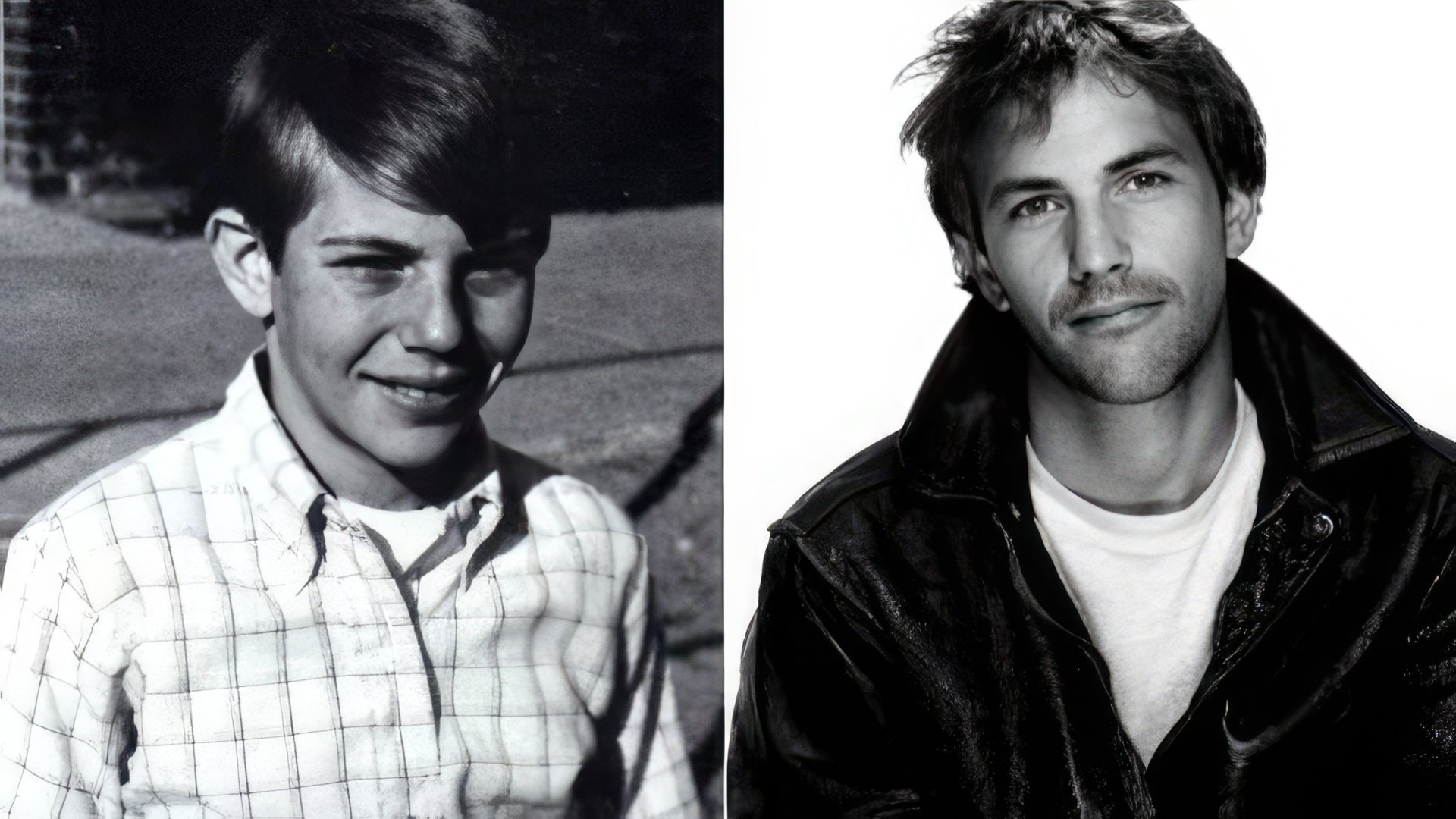 As it is the case with every American kid at that time, Kevin was literally obsessed with baseball, with father, who used to be a baseball player himself and acted as a judge of tournaments in his free time, being his biggest role model.

Boy strove to become a professional baseball player, but ultimately followed his father's advice and enrolled in California State University's marketing and finance department. Kevin was one of the best students amongst his peers and was on a straight path to build a great career as a finance consultant. During his time in the university, he surprisingly found himself interested in arts and acting and even started to participate in student theatre's plays.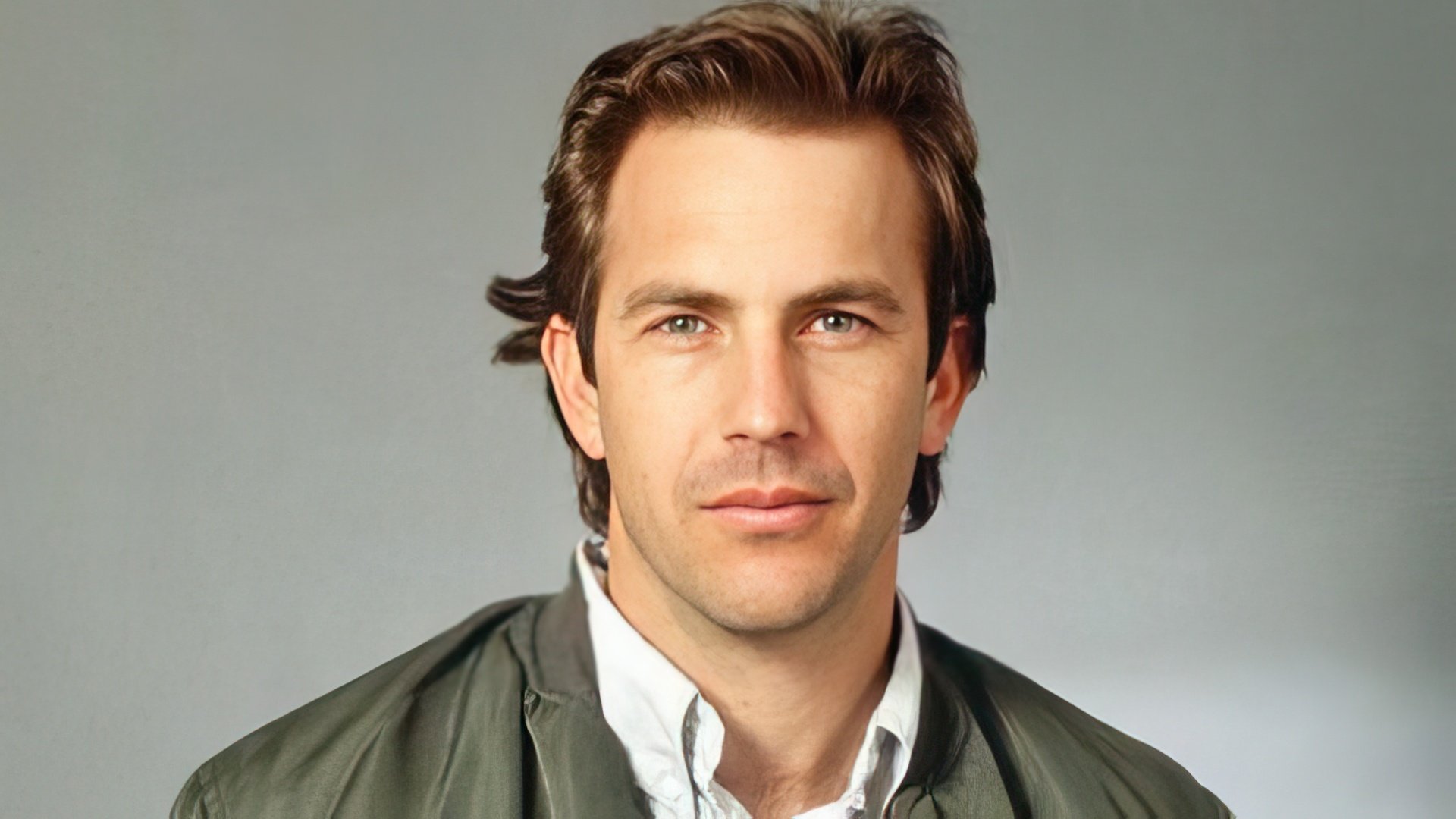 He graduated from the university in 1978 and married his former classmate Cindy Silva, his longtime school crush. Cindy worked as the stewardess, while Kevin got a job at the marketing department of a huge construction firm. Surprisingly, he did not abandon his student hobby and attended an evening acting courses.
The beginning of acting career
Kevin Costner made his debut on a big screen in 1981 comedy movie Sizzle Beach, U.S.A., where he got an episodic role, but the movie failed to make a splash. Not even sexy models in bikini portraying three friends exploring Malibu beaches, or luxurious views of nighttime Los Angeles managed to shore up movies weak script and trivial plot.
Kevin took off to appear in numerous virtually the same films but got his first share of popularity playing Eliot Ness in the crime drama The Untouchables (1986). Director of the movie Brian De Palma picked up a young actor thanks to his fit appearance and good guy vibes in order to strengthen the contrast between him and Robert De Niro, renowned actor, who portrayed legendary Al Capone. The movie turned out to be a complete blunder. Critics had a field day panning down the film as one of the flattest and uninspired works of the master director with Costner and De Niro getting their share of criticism. The movie would be a complete failure if not for the talent of Sean Connery, who ultimately saved the day.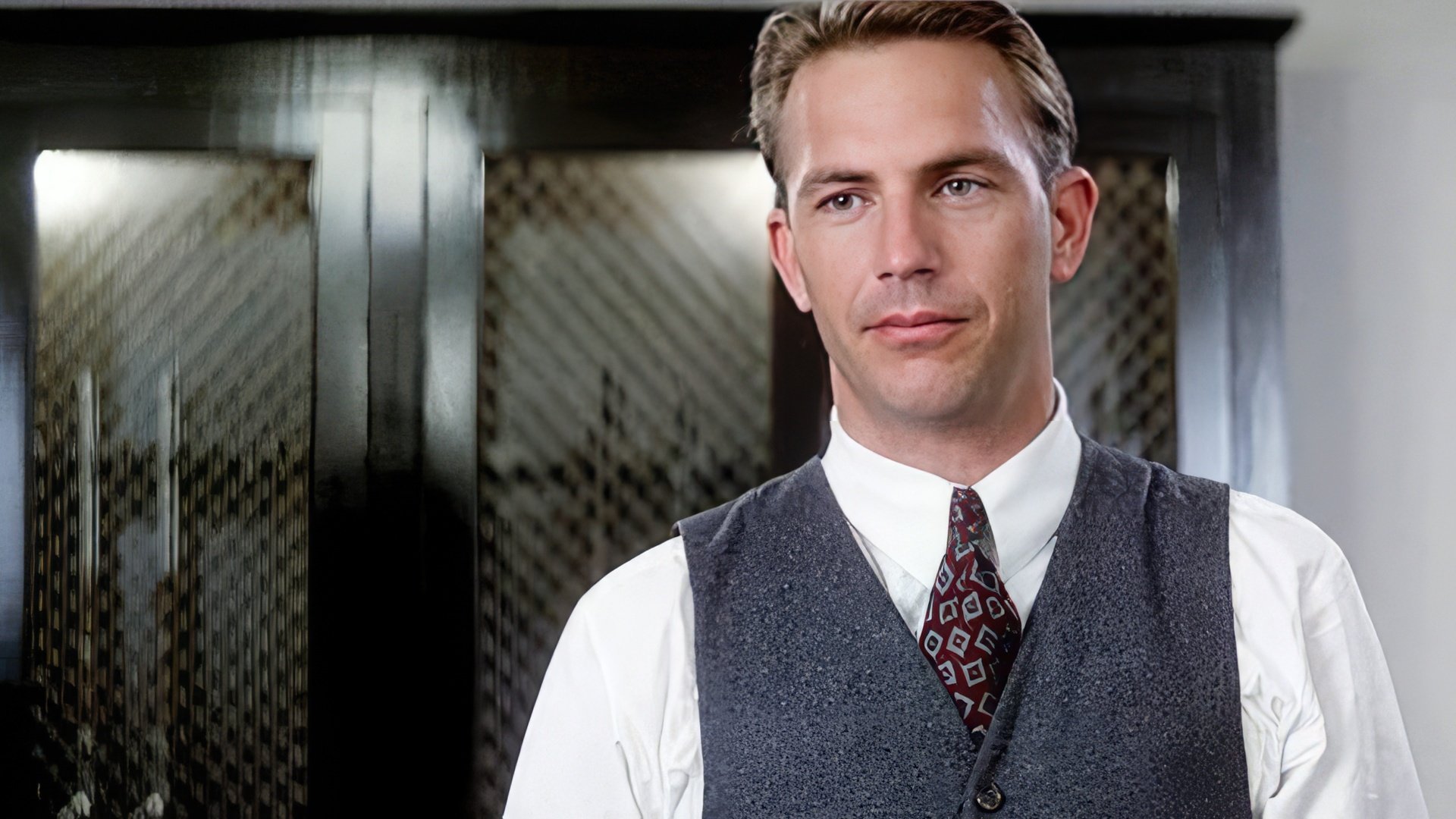 Despite all the criticism, an appearance among the brightest Hollywood stars was exactly what Costner needed to jumpstart his brilliant acting career. His next movie, released in 1987, was much more successful than The Untouchables. In political drama No Way Out Kevin appeared as U.S. Navy officer, having an affair with a lover of U.S Secretary of Defense. Gene Hackman took the role of the Secretary, with fabulous Sean Young portraying his love interest, ultimately killed by the jealous ministers. In this movie, Costner finally got an opportunity to showcase his potent dramatic skills, and proved himself to be an actor able to show both pains caused by the loss of a loved one and a fierce desire to punish the wrongdoer.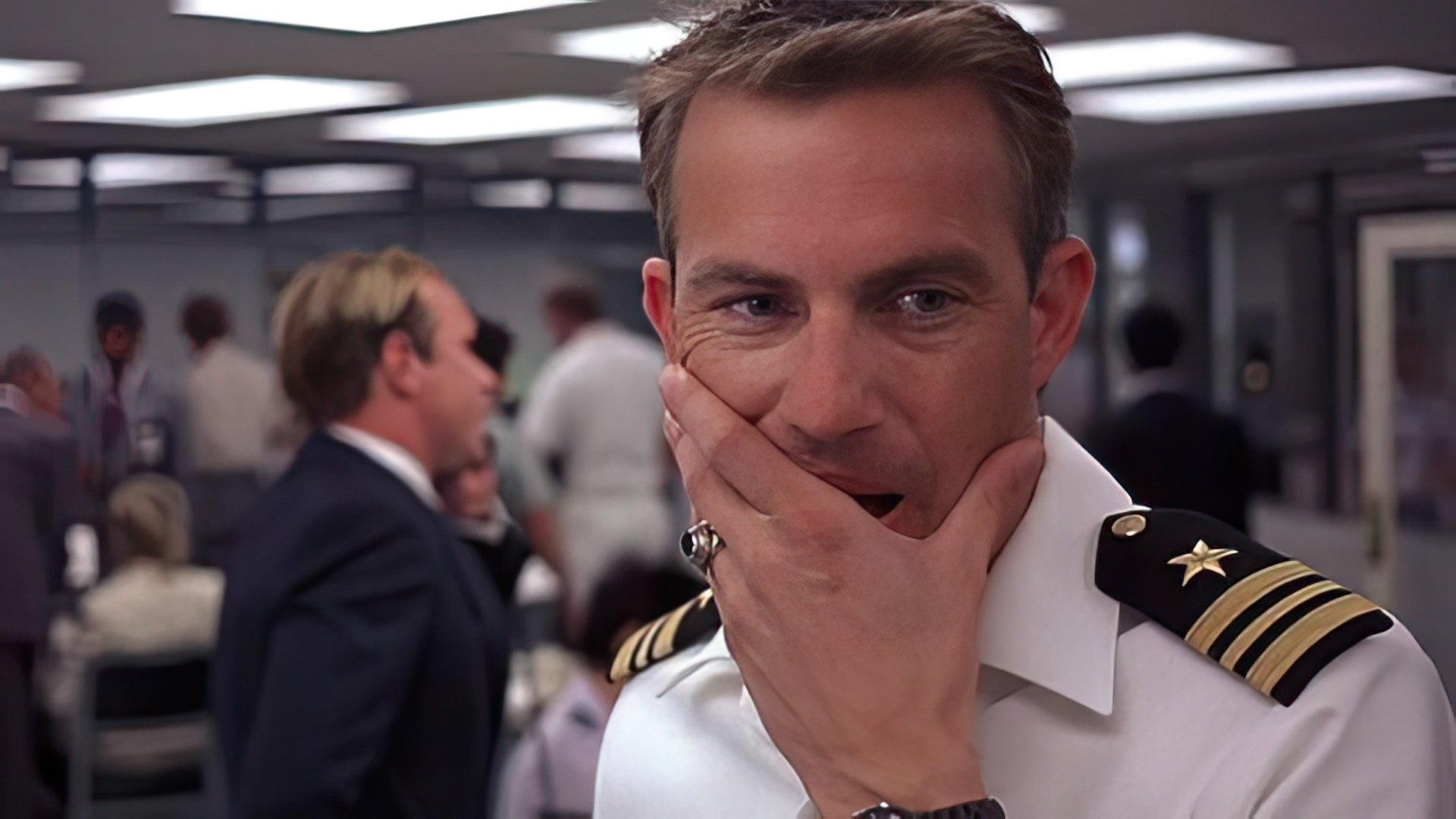 The movie was warmly received by critics and the general public alike, with some of them poking fun at the movie's surprising closure, where decorated American officer Tom turned out to be a Soviet spy named Yuri.
Mass recognition
In a period between 1987 and 1990 Costner's career continued to predictably and slowly develop. During these years he appeared in drama Bull Durham, along with Susan Sarandon, in fantasy movie Field of Dreams, accompanied by Ray Liotta and Amy Madigan, as well as in crime drama movie The Gunrunner, where he once again took upon himself an image of a good guy so beloved by his fans.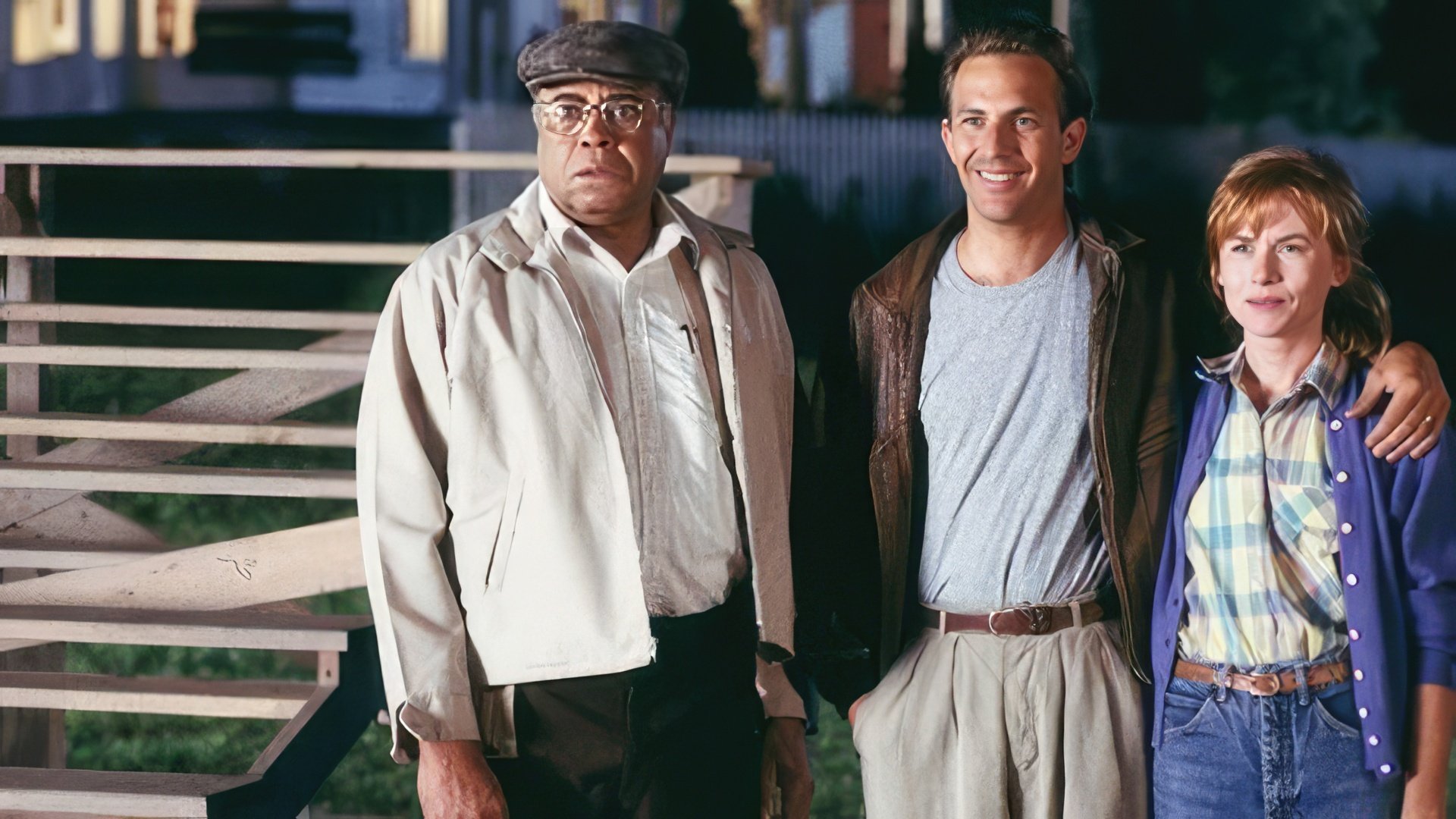 His next movie Revenge, released in 1990, became quite a sensation in a movie world, propelling young actors to the level of highest Hollywood stars. In this heavy and wearing dramatic story, Kevin appears as a retired army pilot who fell in love with the wife of his best friend – Mexican crime boss. Unable to resist their feelings, lovers were caught by the jealous husband, portrayed by Anthony Quinn. Madeleine Stowe represents the role of an unfaithful wife, falling in love with a pilot and paying for it with her life.

In the same year, Costner made his directorial debut with the release of Dances with Wolves. In this historical drama movie set in a Civil War time period, the actor appeared as an officer, accepted as their own by a native Indian tribe. The movie scored 12 Academy Award nominations winning in 7 of them, including Best Picture and Best Director awards. Outside of numerous prized and overwhelming positive public reception, the movie managed to bring Costner over 50 million dollars in revenue.
Best movies
1991 was marked by the release of the action-adventure film Robin Hood: Prince of Thieves, which was enjoyed by both young and older audiences. Even now, many years after the movie release, Robin Hood portrayed by Kevin Costner is considered to be the best depiction of this character on a big screen. This beautiful and wholesome movie also featured Morgan Freeman, Alan Rickman, and Christian Slater. To the great disappointment of Kevin's army of female fans, in a fountain scene, where Robin Hood appears to be completely naked, the actor was replaced by his doubler. 1992 was the year of release of legendary The Bodyguard movie, which brought its main cast a couple of Razzie Awards. The film starred Kevin Costner and Whitney Houston with both of them scoring an infamous mocking award. However not the opinions of self-aggrandizing critics, nor the negative press coverage could harm the immense popularity of the luxurious romantic-detective fairytale, still considered to be one of the best love stories in the modern cinema industry. In 1993 drama movie A Perfect World Kevin was cast as Butch, an escaped convict, holding an 8 years old boy hostage. As it is usually happening in every Clint Eastwood works, this movie isn't about the happy endings. Depressing, yet pretty obvious and realistic closure of the film, where Butch dies on the hands of a boy, who didn't want to let him go brought tears to the eyes of many generations of viewers.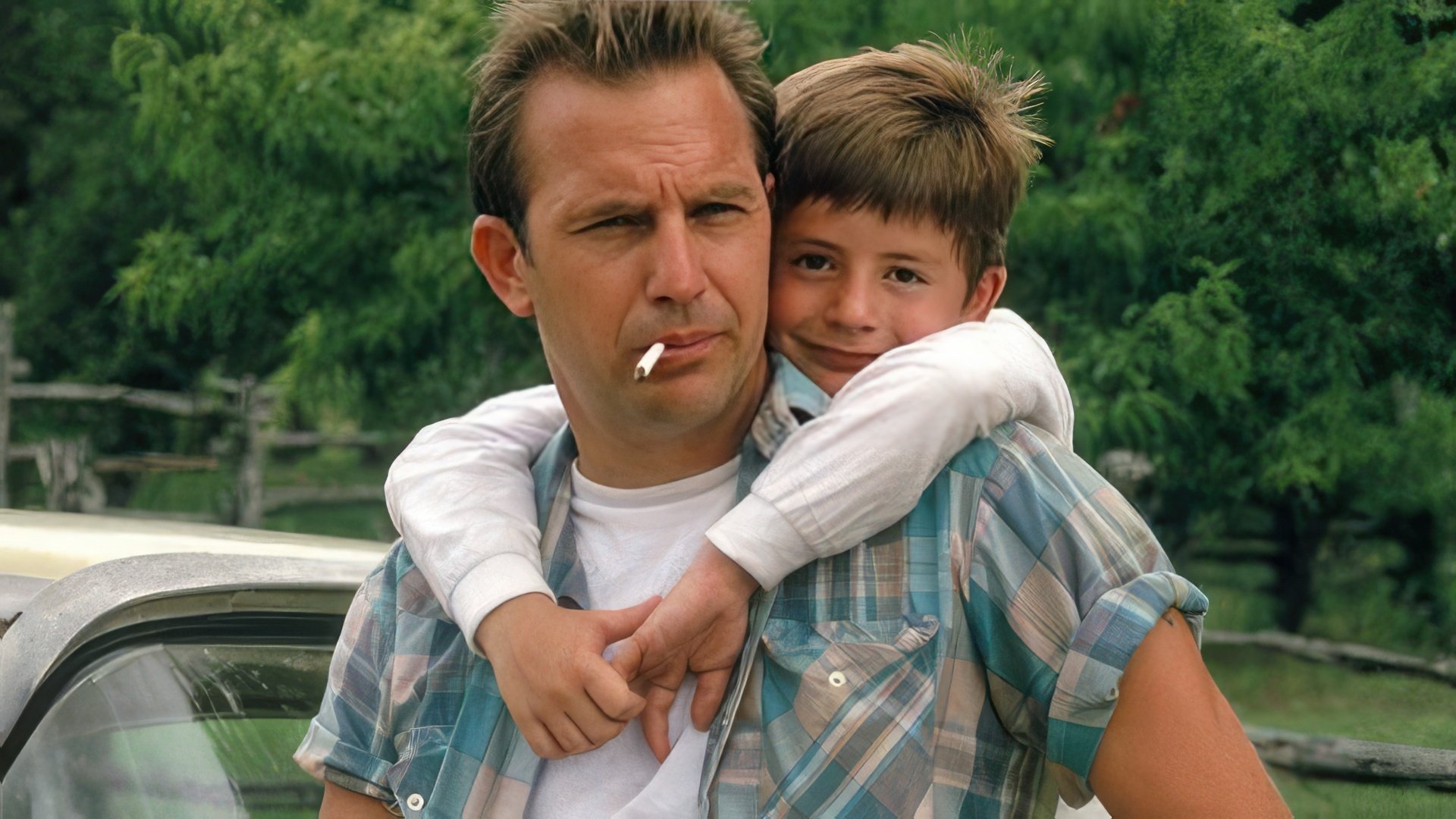 In 1995 fantasy action movie Waterworld Costner appeared not only as a star actor but also as part of a movie's directorial staff. A movie set in a grim future, where after the apocalyptic catastrophe Earth turned into one great ocean, had great success due to the grand scope of the movie and unique ambitious directorial idea followed by its flawless execution. A few survivors of the icecap melting calamity were portrayed by Dennis Hopper, Jack Kehler, and Jack Black. Kevin's directorial work, where he traditionally starred, was nominated for Golden Raspberry and scored every single award. The subject of the matter is the post-apocalyptic adventure film The Postman, which hit the theatres in 1997. Despite the movie being a total critical and commercial failure, many viewers were in awe from the film that put kindness and faithfulness at the head of a table, as well as from the movie's colorful characters, portrayed by Giovanni Ribisi, Olivia Williams, and Ryan Hurst.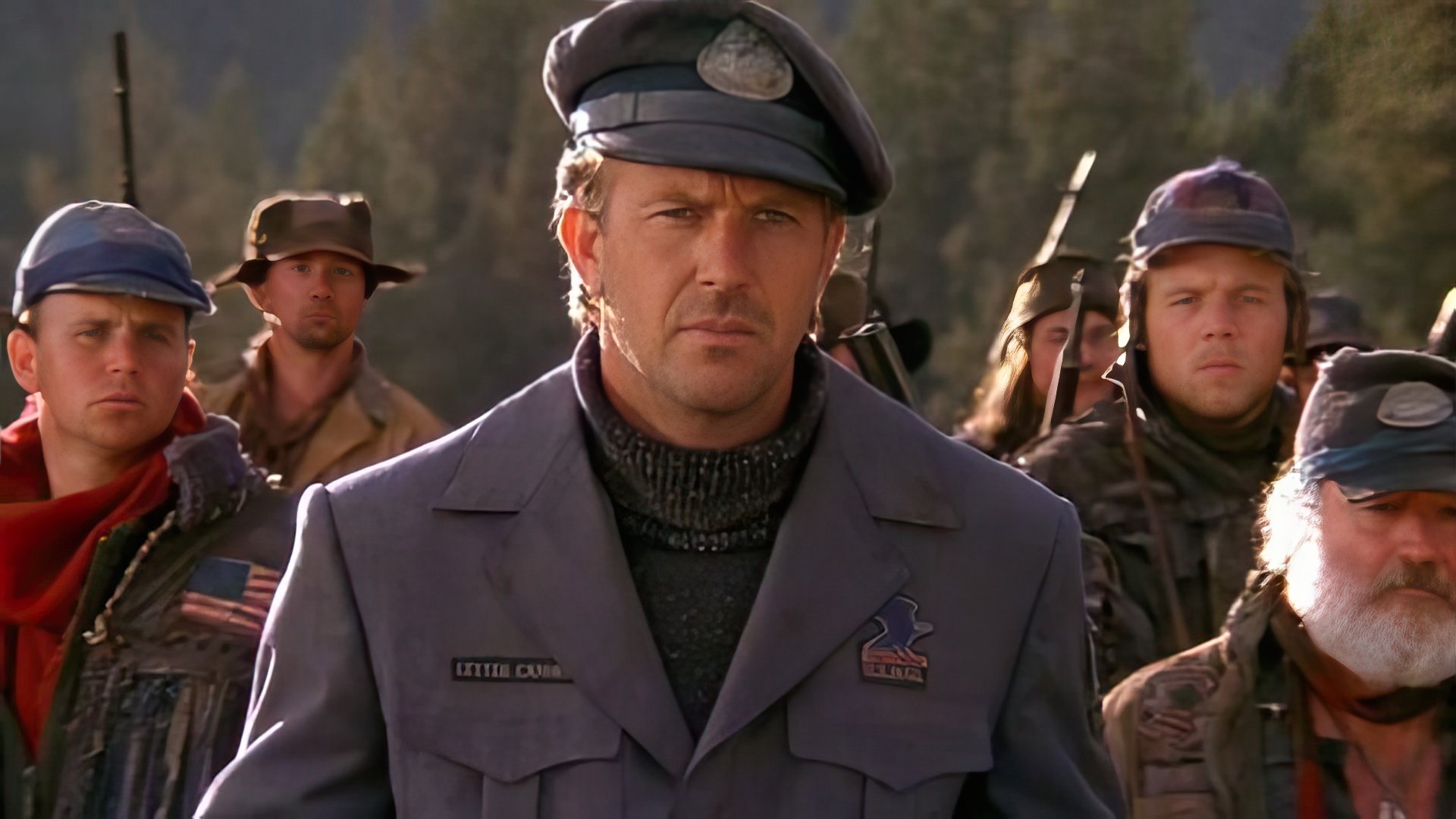 The period from 2000 to 2010 became one of the best periods in Kevin Costner's career and marked the release of multiple movies that rightfully acquired cult status and are considered to be true masterpieces of the movie industry.

In one of the most marvelous love stories ever hitting the big screen Message in the Bottle Kevin was accompanied by Robin Wright Penn; fantasy drama Dragonfly was dubbed a movie that cleanses one's soul by critics. In the drama movie The Guardian, released in 2006, Kevin Costner was partnered with Ashton Kutcher. The film tells a story about a difficult working relationship between young swimmers and old, experienced trainers, which ended with the death of a latter. The deep and tragic, movie was one of the most successful in terms of box office movies of the year. Released in 2007, psychological thriller Mr. Brooks became quite the revelation for the fans of the actor. In this movie Kevin appears in a completely new image, portraying a cruel and cynical maniac killer, hiding behind the persona of a law-abiding and respectable entrepreneur. The movie also starred such Hollywood stars as Demi Moore, William Hurt and Danielle Panabaker.

American historical miniseries Hatfields & McCoys became the most successful 2012 project of History channel according to both critics and the viewer base. Kevin Costner, representing the role of one of the Hatfield family members, waging war on their neighbors McCoys, was considered to be the most original character of the set. The project also featured Bill Paxton, Tom Berenger, and Andrew Howard.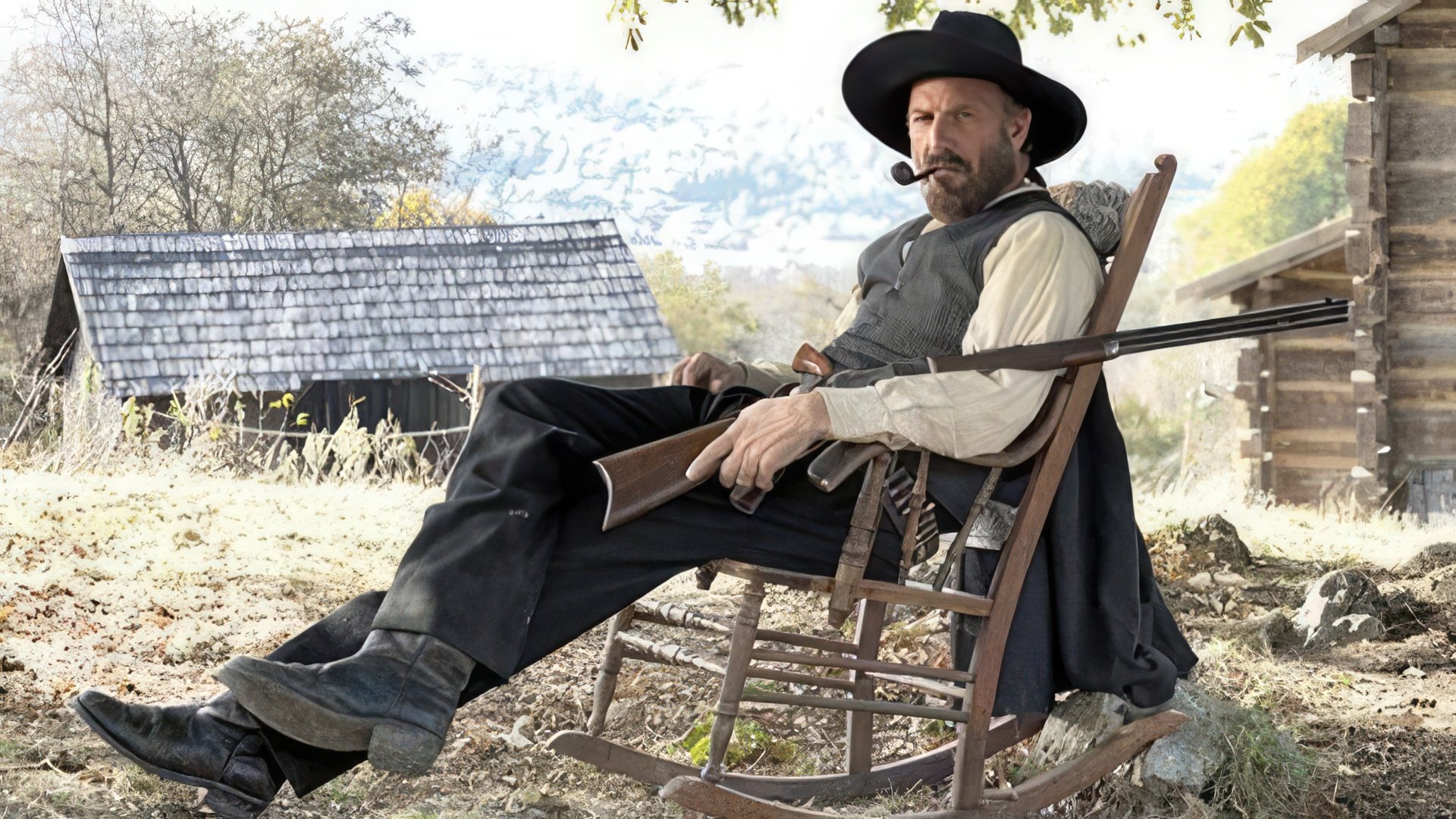 In action-thriller 3 Days to Kill, released in 2014, Costner appears as Ethan Renner, a terminally ill killer, who is ultimately saved by an unknown medicine. The movie, directed by Luc Besson also featured Connie Nielsen and Amber Heard.

In 2014 and 2015 actor took part in his favorite type of movies – ones that are dedicated to the sport thematic. Draft Day and McFarland, USA belongs to the subgenre of motivating sports movies; Costner was accompanied by Maria Bello, Vincent Martella, Tyler Sellers, and Tom Welling. 2016 thriller Criminal allowed Costner to reprise the role of a dangerous psychopath, who agreed to partake in a dangerous experiment, completely changing his personality and becoming a person who is capable of self-sacrifice and true love. Kevin was accompanied by such actors as Gary Oldman, Michael Pitt, and Tommy Lee Jones.

In 2017 actor joined Jessica Chastain in drama movie Molly's Game that tells the story of a woman who owns an underground casino and manages to avoid the charges for illegal business. Movie also stars Idris Elba.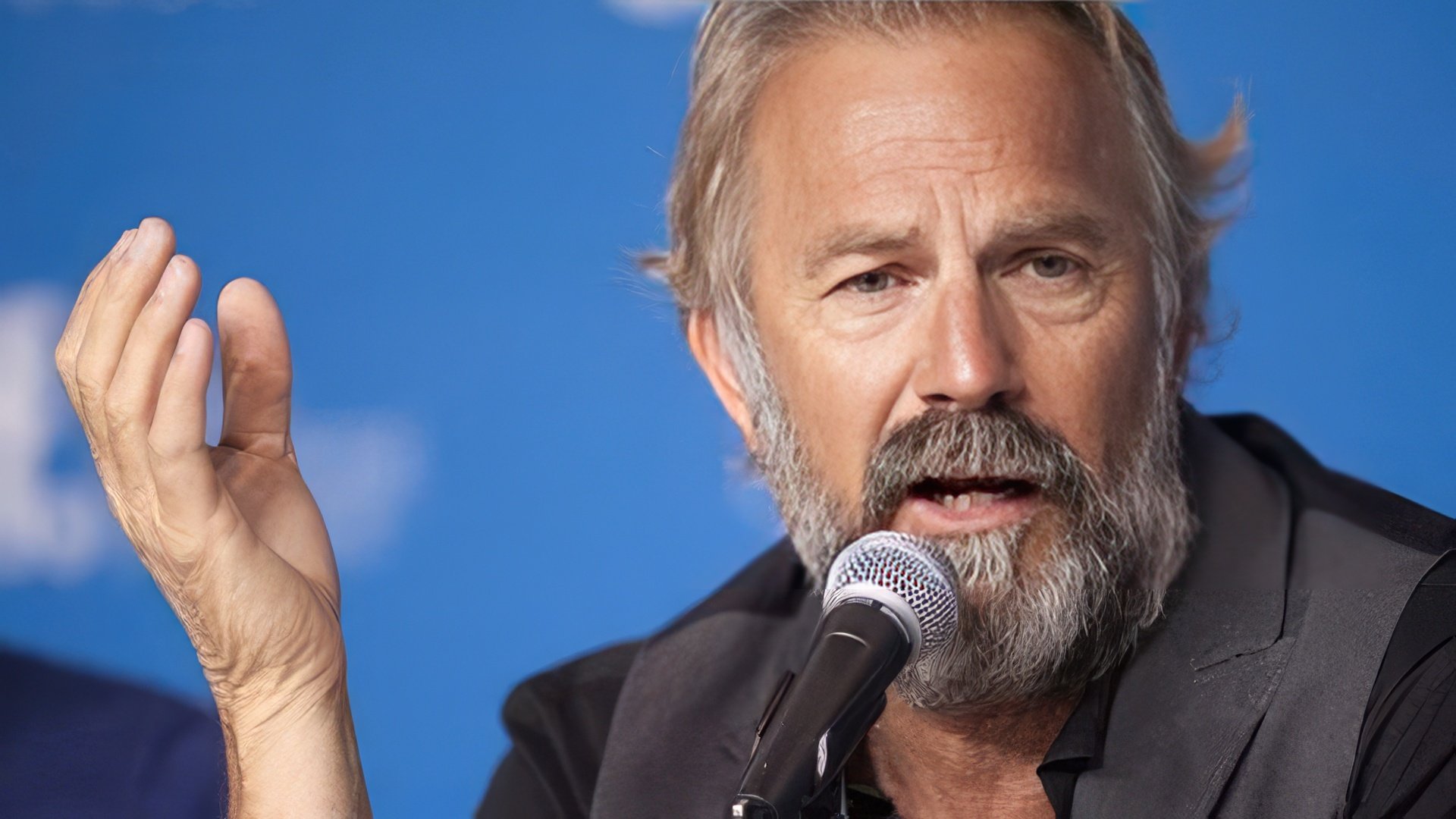 In 2018 Kevin became one of the main characters of the Yellowstone TV series. In this western drama, he portrays the owner of the biggest ranch in America, employing all means to save his land from city authorities, claims from construction companies, and local natives, who consider this land their own.
Personal Life
Kevin Costner joined in his first marriage immediately after graduating from university. His school sweetheart Cindy Silva became his first wife and a mother of three their children. In 1994 couple divorced, stating that this is their mutual decision.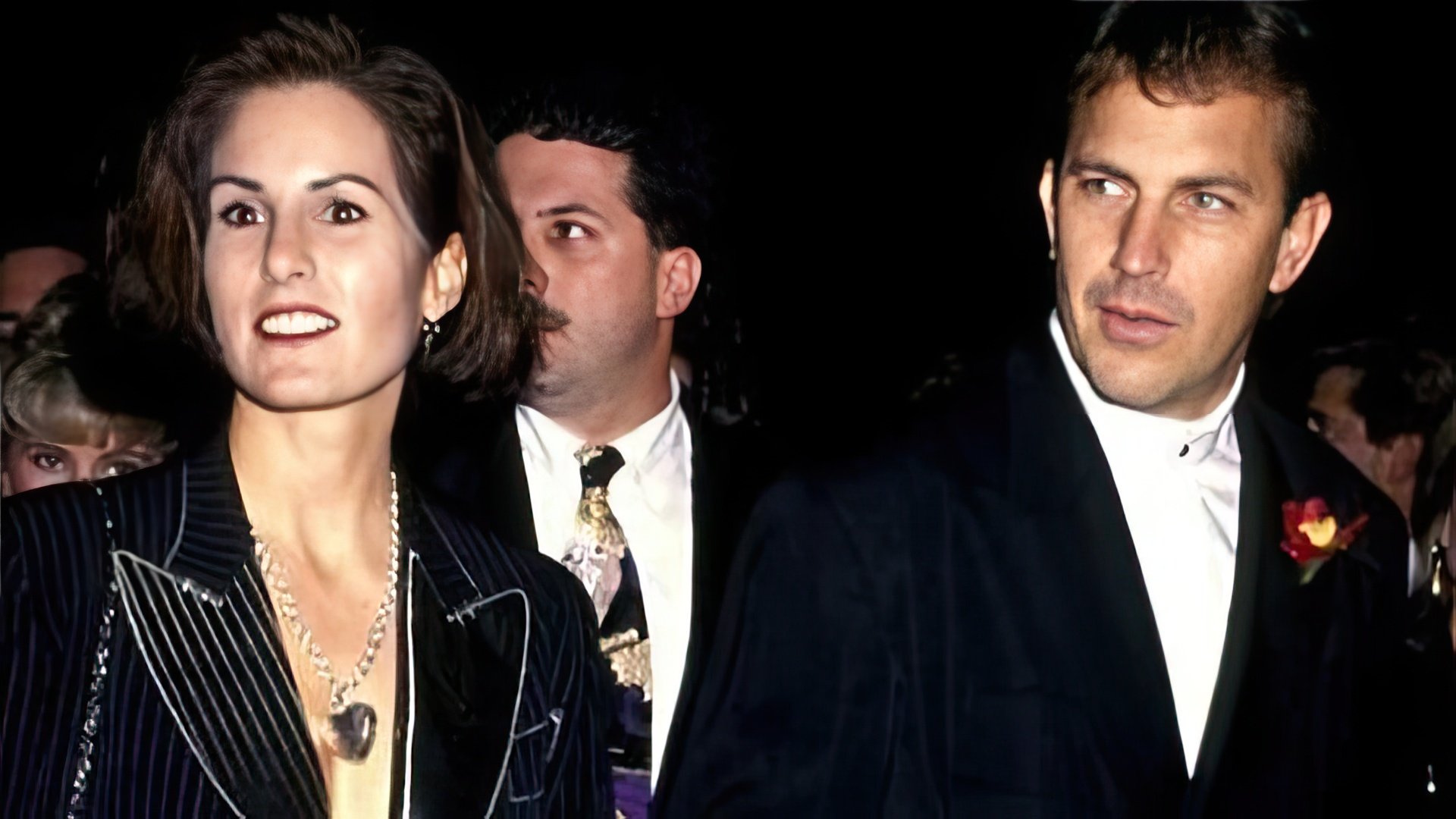 The actor also has extramarital son Liam from his relationship with an actress Bridget Rooney.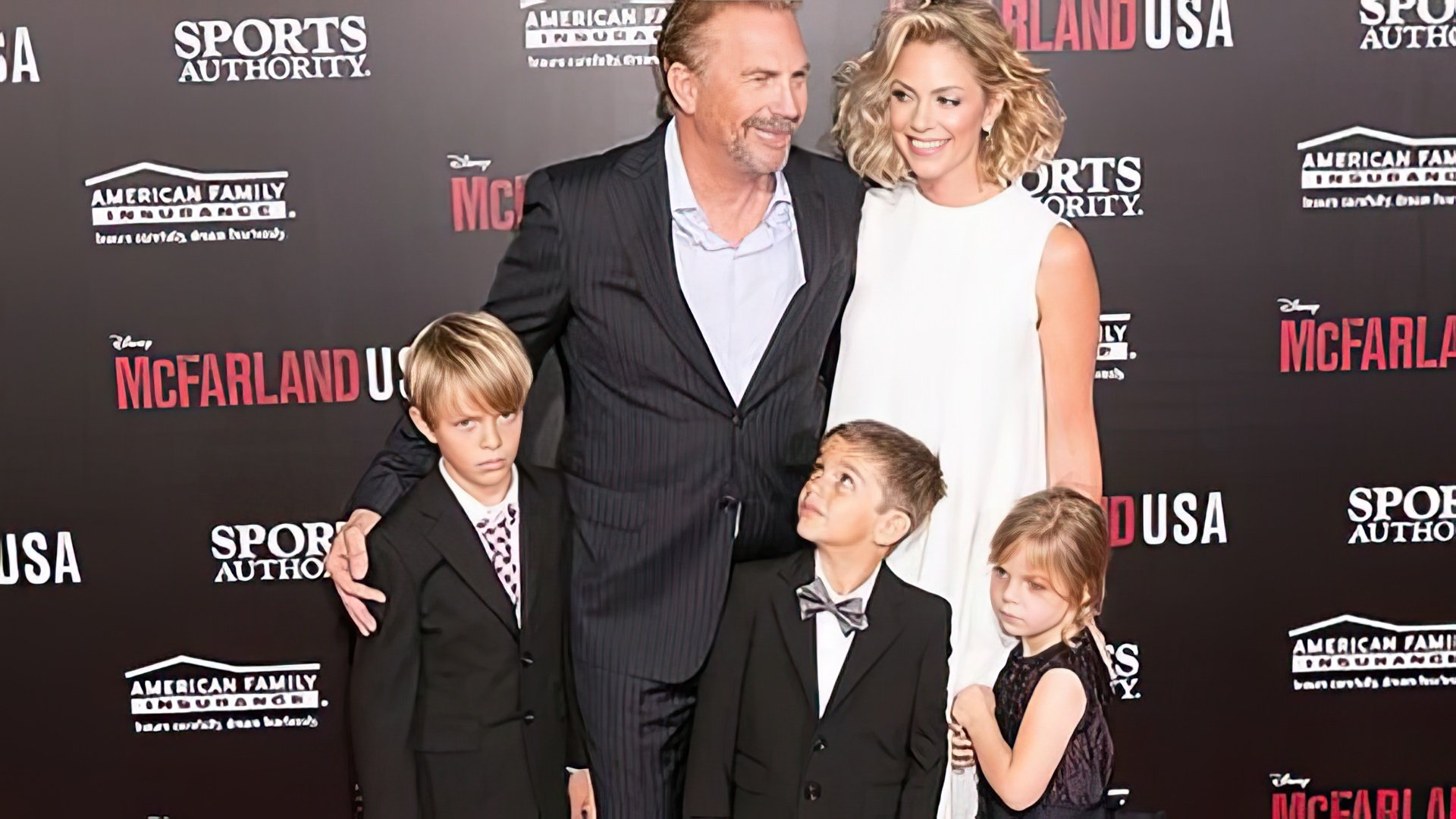 In 2004 Kevin Costner married his girlfriend Christine Baumgartner, who is almost 20 years younger than the actor. Kevin met his wonderful blonde future wife on a golf court and, as it often happens, the chance meeting turned into mutual love. A couple raises three children together and claims that the sky is the limit.
Kevin Costner now
Kevin Costner continues to star in the Yellowstone series. The project became so successful that it was extended for several more seasons. In 2019, the premiere of the crime drama "The Highwaymen", in which Kevin was played by Frank Haymer. In addition, in the same year, Costner starred in the drama "The Art of Racing in the Rain" based on the book by Garth Stein.
Press Ctrl+Enter If you find a mistake