Biography of Adriana Lima
Adriana Lima is one of the most stunning "angels" of Victoria's Secret, a supermodel whose striking looks come from a mix of Native American, African, Japanese, Swiss, and Portuguese heritage. She has inspired women around the world to strive for self-improvement. Born in Brazil, she has been the face of various brands including Bebe, Mossimo, and Maybelline. In 2014, Forbes ranked her as the second highest-paid model in the world.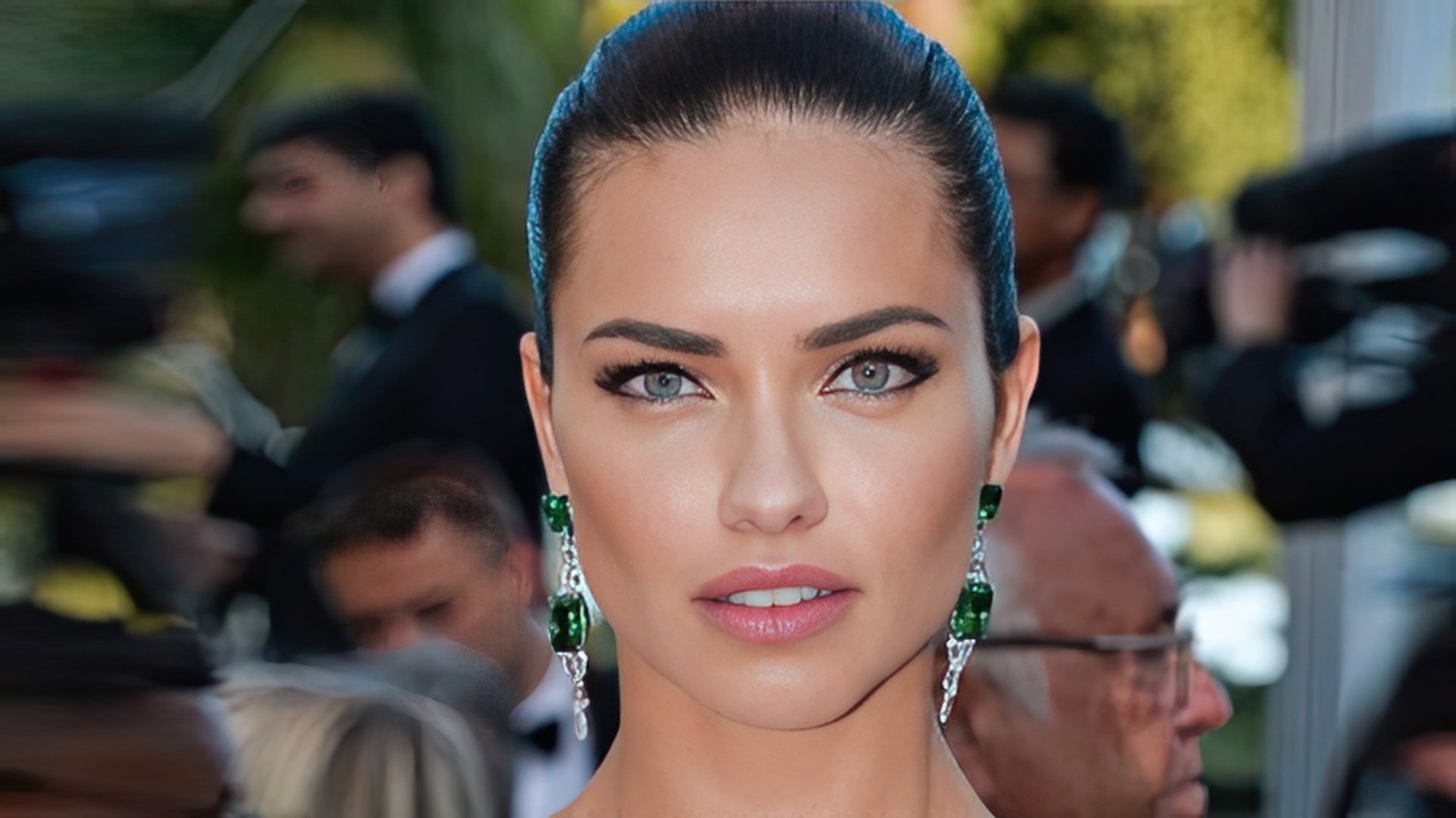 Childhood and Early Life
Adriana Francesca Lima was born in the summer of 1981 to Maria de Graca Lima and Nelson Torres. Her parents lived in the Brazilian capital of Salvador, but they divorced when she was just six months old. Her mother, a social worker, and her grandmother took care of her upbringing.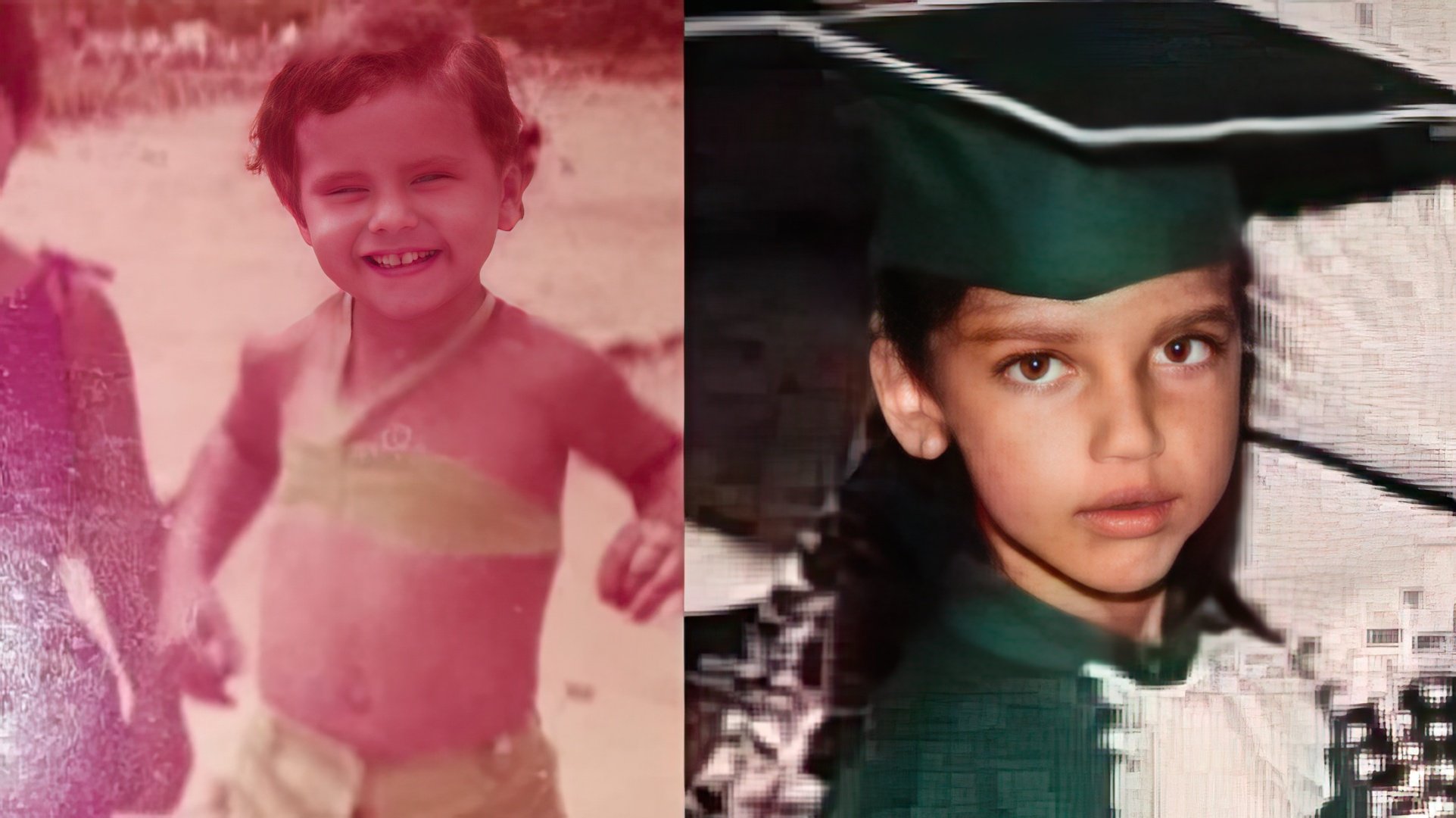 Adriana's first childhood memories were the smell of the ocean and the flash of a camera, which made her cry. In most of her childhood photos, Lima appears to be crying. However, this didn't stop her from growing into a strong, energetic person who knew what she wanted. In one interview, the model shared:
My mother and grandmother taught me this. Even though my grandmother was married for fifty years, she always remained a strong woman. She made me who I am today.
As a young girl, Adriana dreamed of becoming a doctor and treating sick children. Dressed in shorts and a tank top, running barefoot in sandals, she played outside with her peers in typical Brazilian games. She was a good student and didn't want to disappoint her family.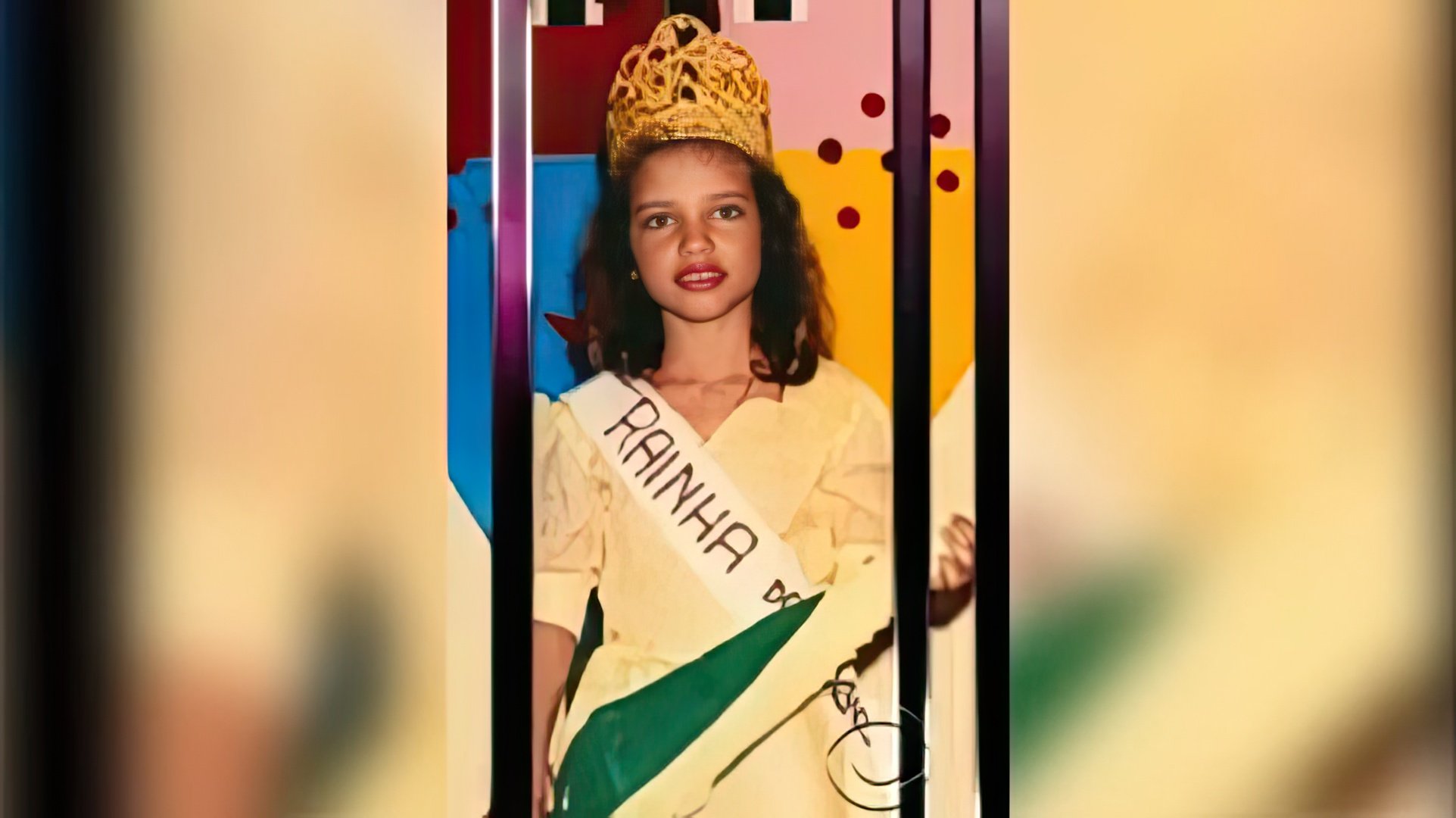 Everything changed when Adriana turned thirteen. She entered a local beauty contest and won the title of Salvador's most beautiful girl. Two years later, she won the Brazilian final of a beauty contest organized annually by Ford Models and came in second internationally. She outperformed over sixty contestants from around the world, even though she was very nervous:
I used to be very shy. When I started working, I had to go to a casting in a bikini. I felt like I was too skinny. But I did it and got the job.
Model and Actress
Adriana was 16 when she signed her first contract with the Elite modeling agency and moved to New York. For several years, her photos graced the covers of top fashion magazines. When a massive billboard featuring her in Vassarette lingerie appeared in Times Square, it marked the beginning of the era of Brazilian models in the fashion industry.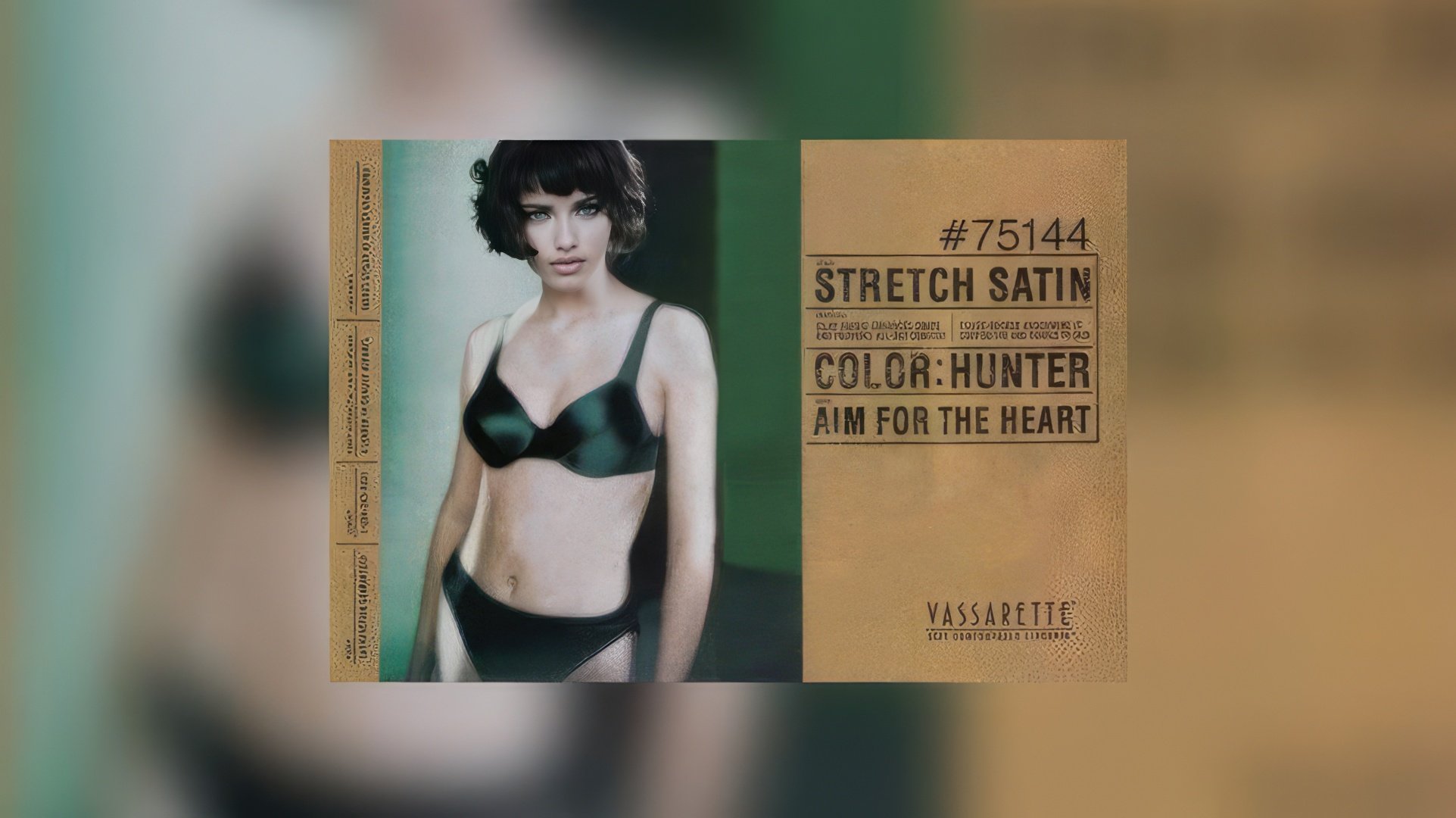 Lima worked with renowned brands like Emporio Armani, Vera Wang, Valentino, and Christian Lacroix. The year 1999 was a career highlight for her as she became one of Victoria's Secret's most sought-after "Angels." At first, Adriana had to improve her English skills, which were limited. The language barrier didn't stop her from shining on runways, modeling for top designers, and participating in high-profile photoshoots. Her Victoria's Secret runway debut took place in 2000, alongside Heidi Klum and Laetitia Casta.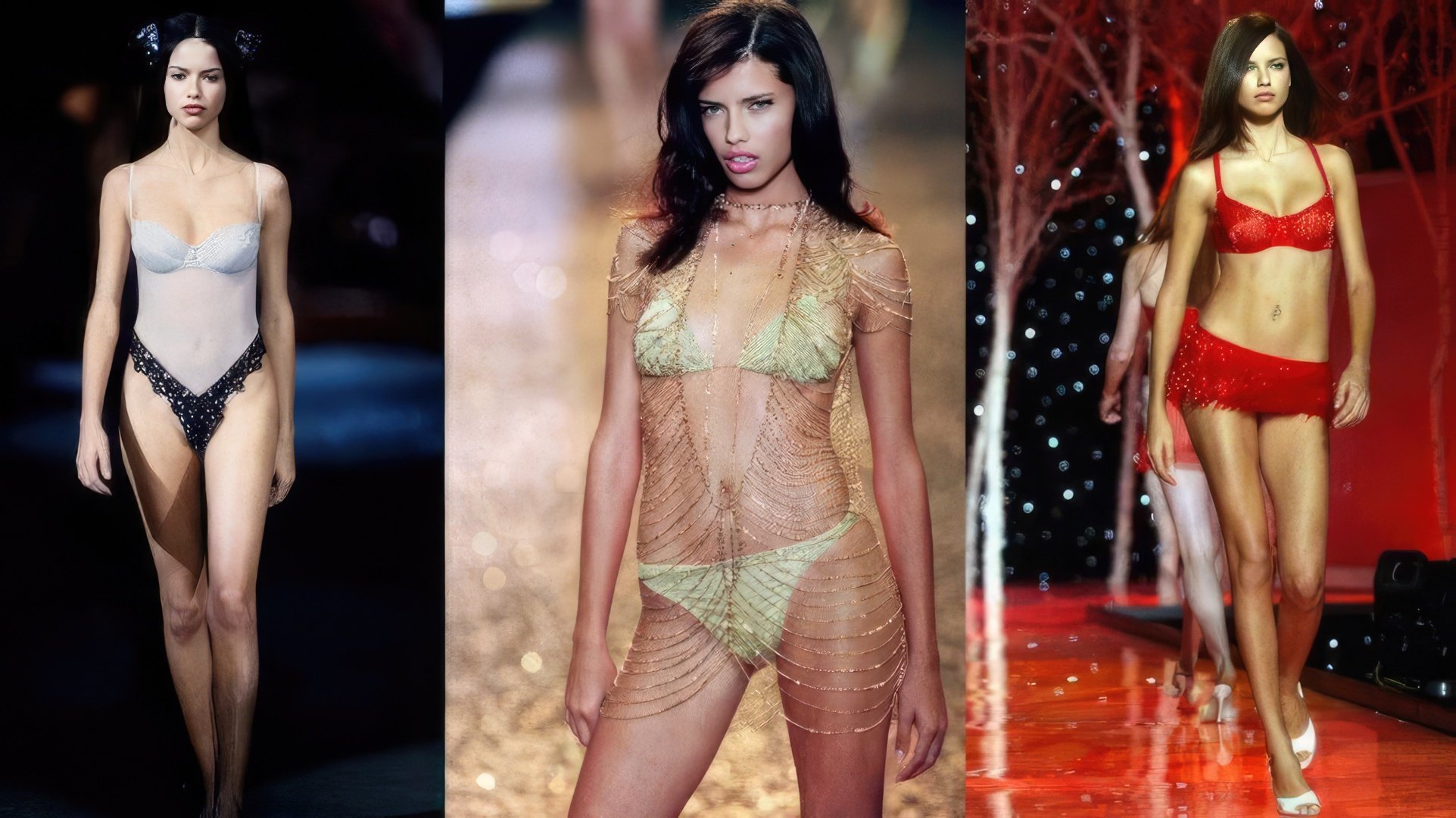 Soon after, Adriana made her acting debut in the short action film "The Follow," where she played a wife being tracked by her jealous husband, portrayed by Mickey Rourke, with the help of a hired driver, played by Clive Owen.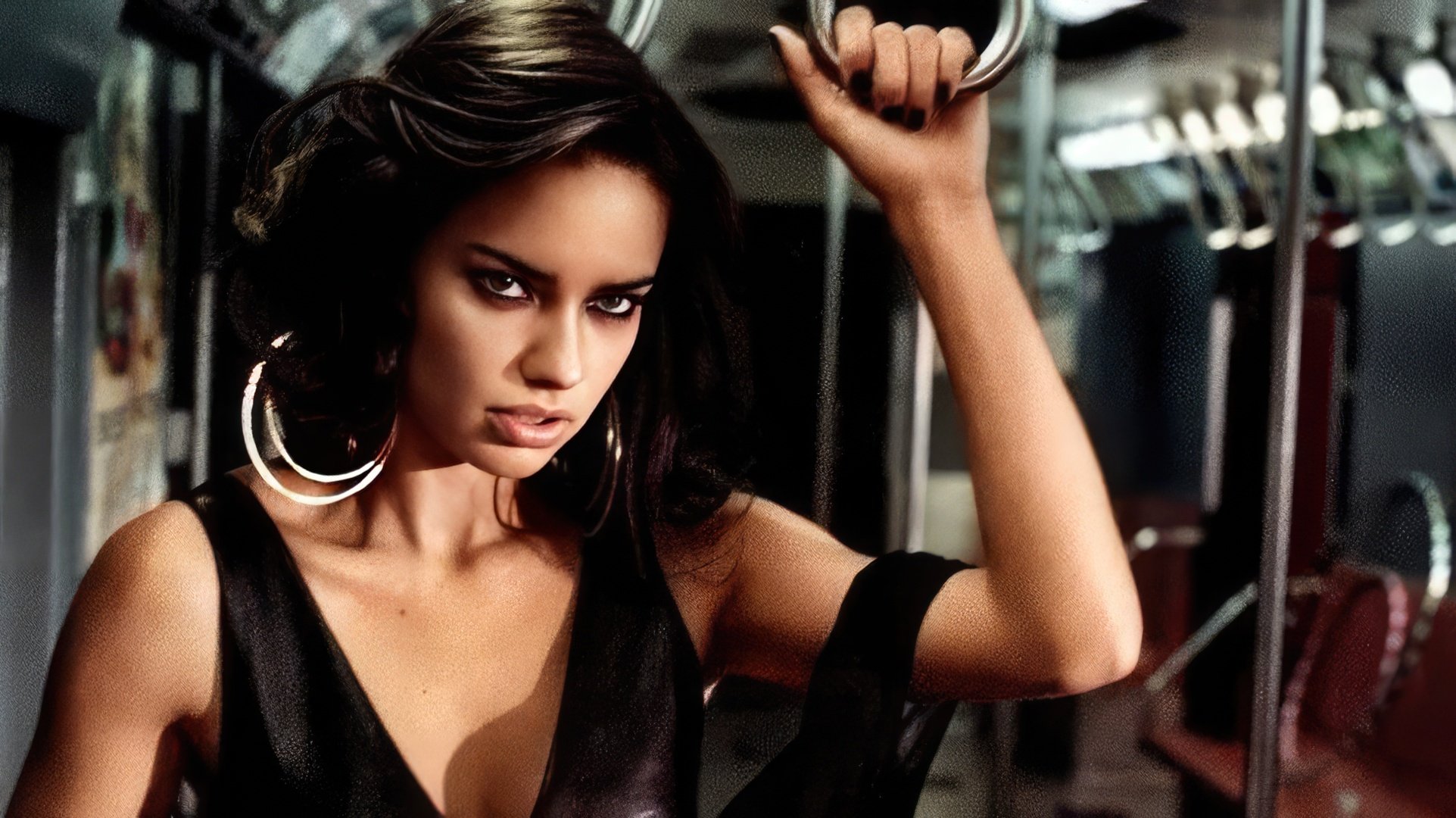 Next, Lima appeared in several video presentations, including a clip featuring Bob Dylan called "Angels in Venice" from 2003. She then signed a contract with Maybelline, working with them until 2009.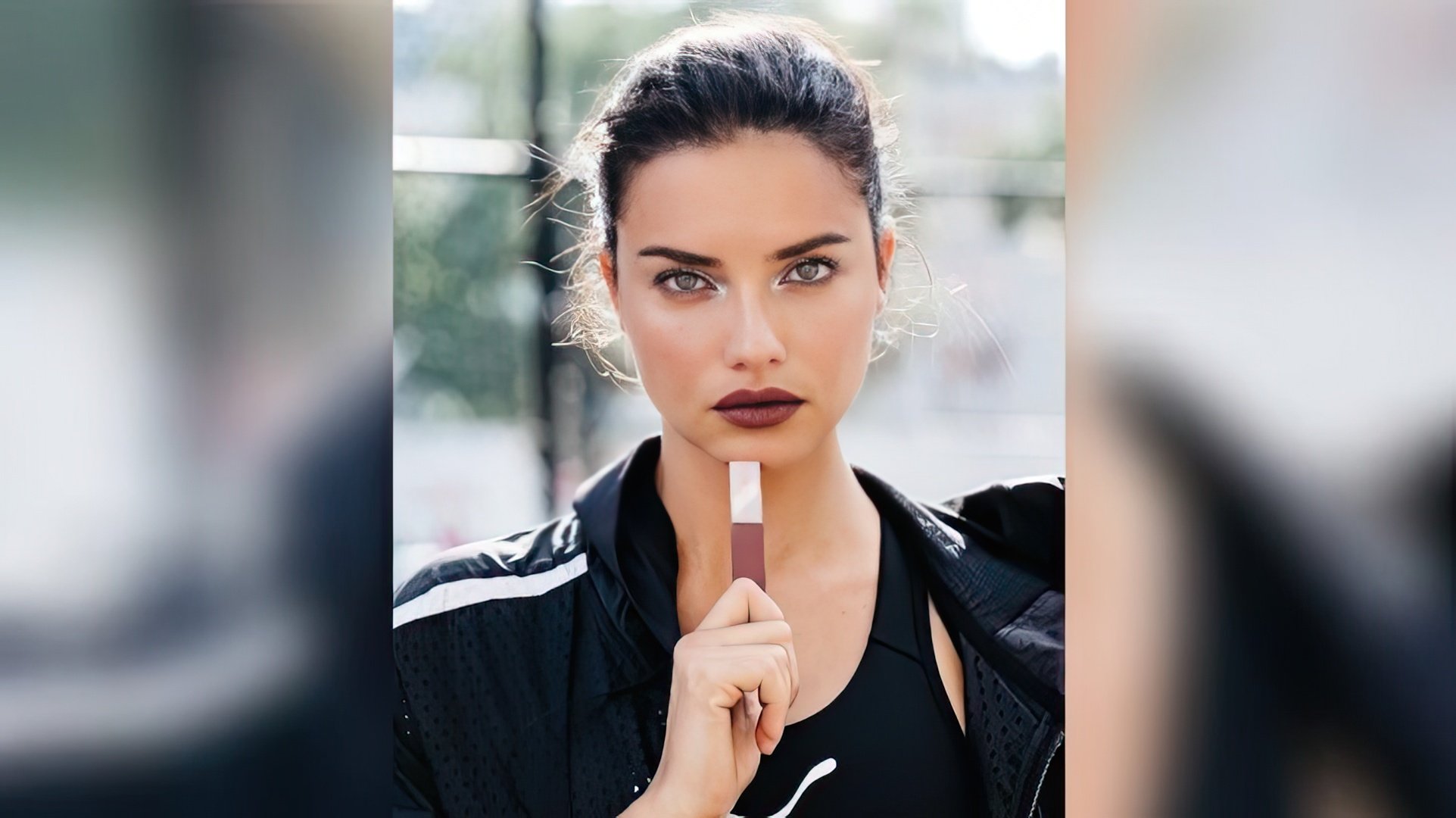 Adriana featured prominently in the Victoria's Secret campaign "Angels Across America" in 2004, along with Tyra Banks, Gisele Bündchen, Alessandra Ambrosio, and Heidi Klum.

Soon after, Adriana made a cameo appearance in the comedy TV series "How I Met Your Mother," and in 2005 she became an official ambassador for the IWC brand.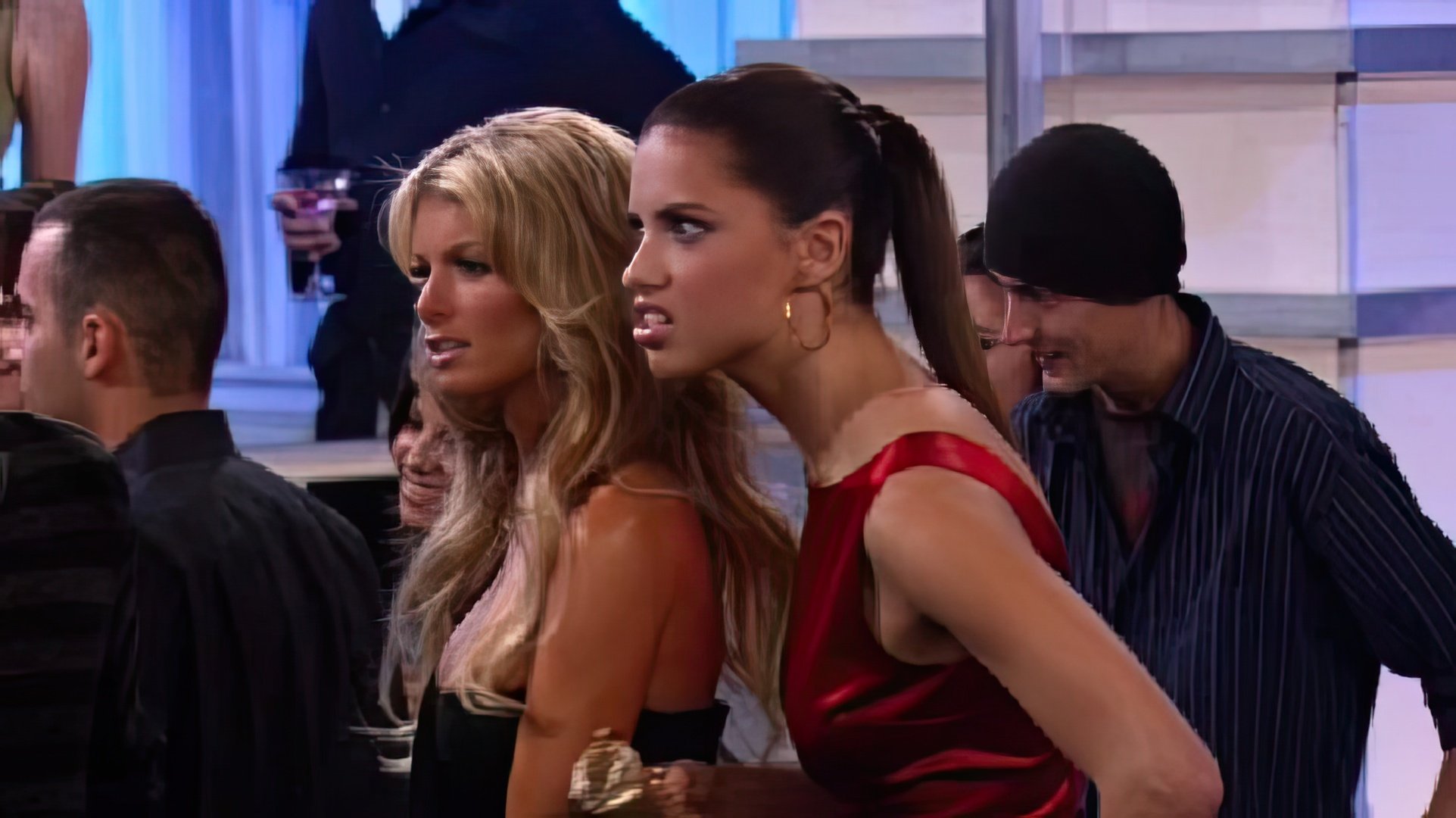 Adriana's most memorable advertising moment came during the 2008 Super Bowl. She was the only model to appear in two commercials during the same game, attracting over a hundred million viewers. That same year, she promoted the luxurious Black Diamond Fantasy Miracle Bra and made the list of the world's sexiest women. The band The Celebrities dedicated one of their electronic music tracks to her in their album "Hotties," which also featured songs about Salma Hayek, Keira Knightley, and Charlize Theron.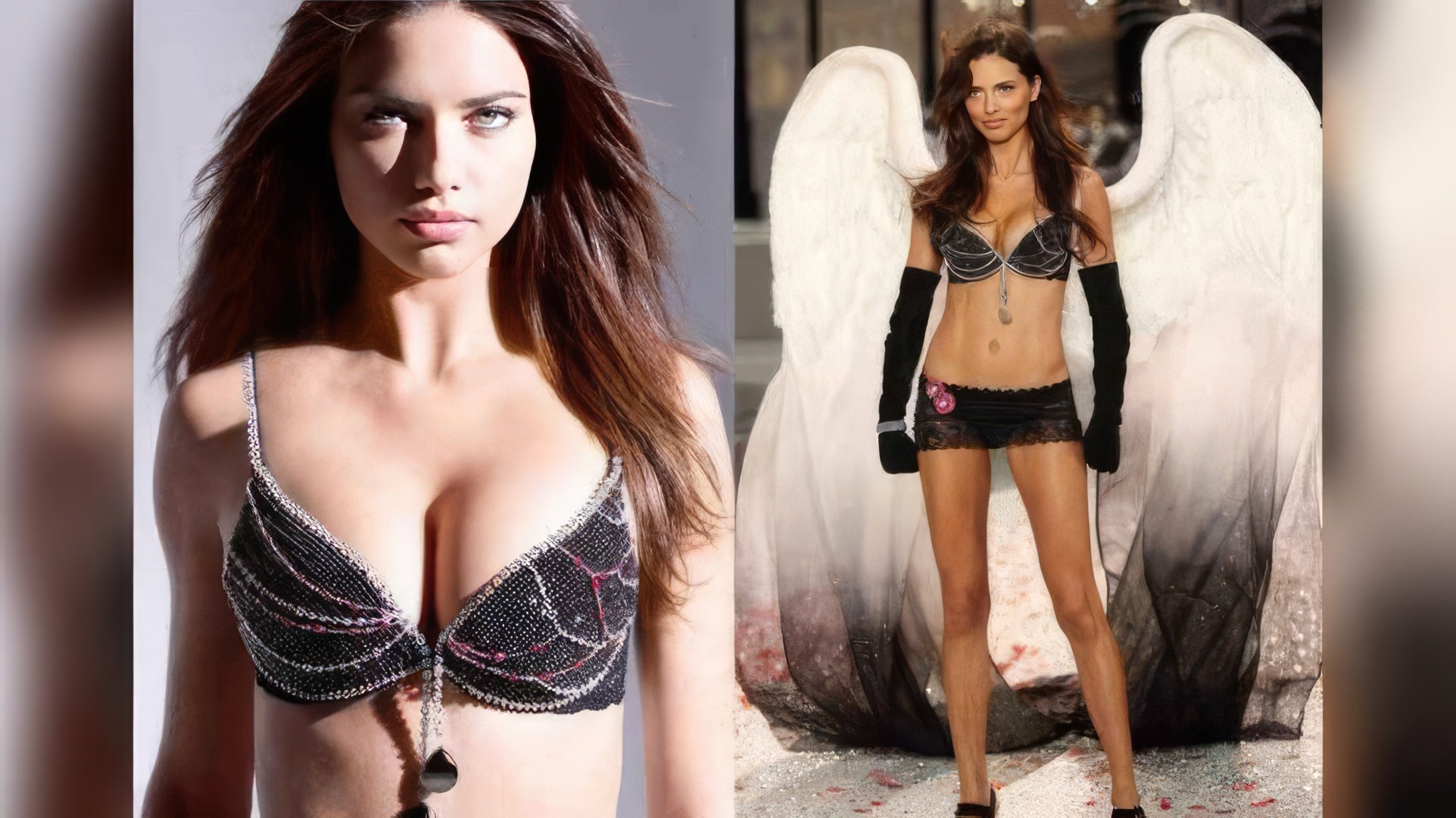 Later, Adriana Lima appeared in commercials for Teleflora, an online flower delivery service, and Kia Motors, a car manufacturing company. Her involvement in promoting the Kia Optima boosted sales of the new design. Soon after, she was invited back to a TV series, this time called "Ugly Betty." During this time, Lima tirelessly walked the runway, showcasing new Victoria's Secret lines. In 2010, the Fantasy Bra adorned with gold, rubies, sapphires, and diamonds was met with overwhelming acclaim from the audience attending the fashion show. Her total earnings for that year exceeded eight million dollars.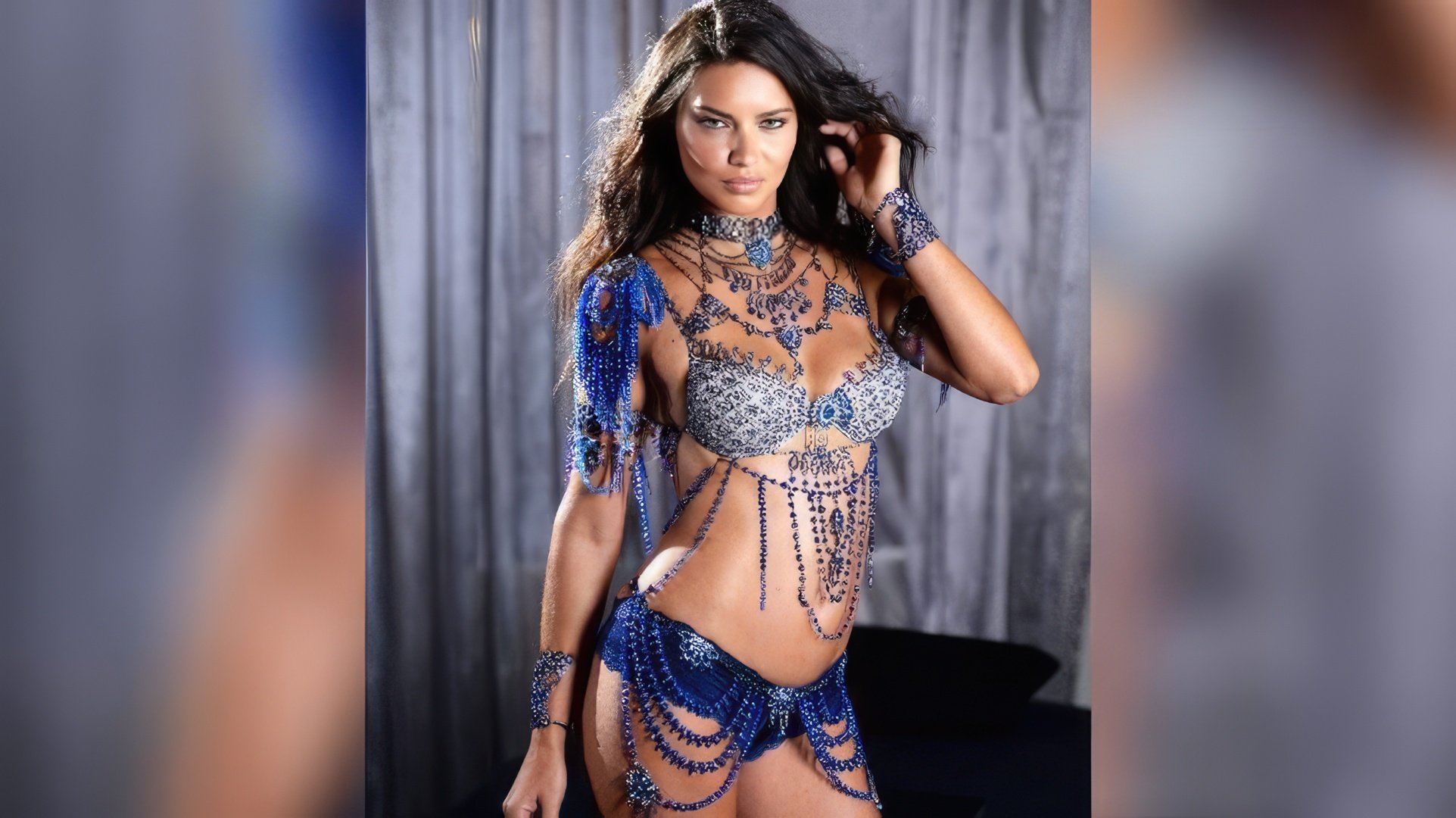 In 2012, Lima revealed some preparation secrets for her high-profile shows that caused quite a scandal. She admitted to eating small, frequent meals on regular days. However, nine days before a major show, she switched to protein shakes, intensified her workouts, and drank over three liters of water a day. Fluid intake was dramatically reduced a couple of days before the show, and she stopped drinking entirely ten hours prior. Nutritionists unanimously advised against this diet, suggesting healthier alternatives to achieve similar results. In 2013, Lima made a cameo in the romantic comedy "The Crazy Ones," where she met popular actors Sarah Michelle Gellar and Robin Williams. A year later, the supermodel signed a new contract with Maybelline. In 2015, she walked the Givenchy runway alongside model Irina Shayk.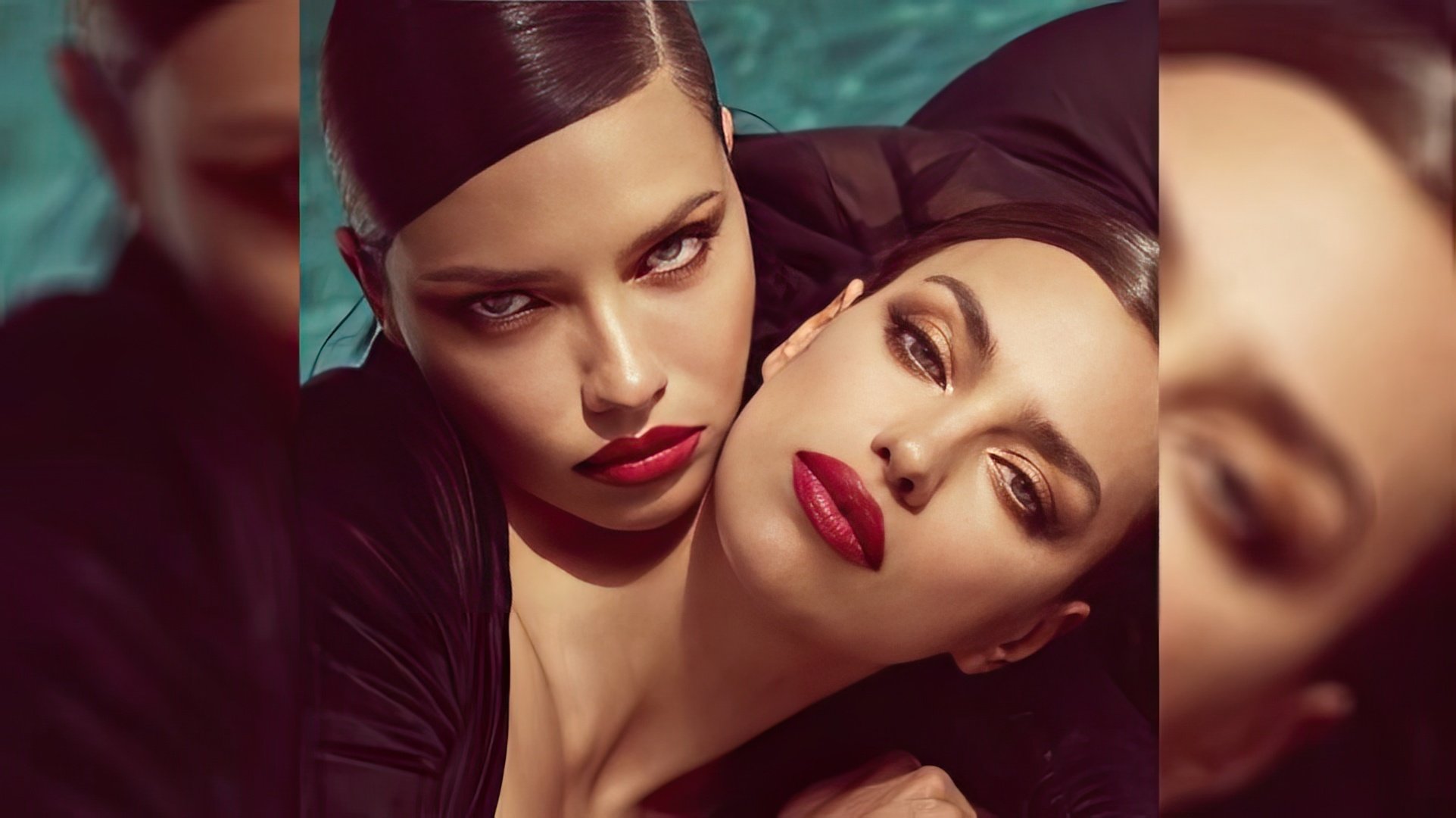 People often confused the two models, but Lima took it in stride, calling her colleague a smart and cheerful lady. That same year, she became the first Victoria's Secret "Angel" to have a wax figure displayed at Madame Tussauds in New York. Later on, Lima became the host and executive producer of the show American Beauty Star. Lima, like many of her peers, is involved in charitable work. She sponsors an orphanage in her hometown of Salvador and participates in numerous charitable campaigns. In 2016, she appeared at the International Watch Fair in Switzerland, showcased another Victoria's Secret line, and then signed a contract with the lingerie and hosiery brand Calzedonia.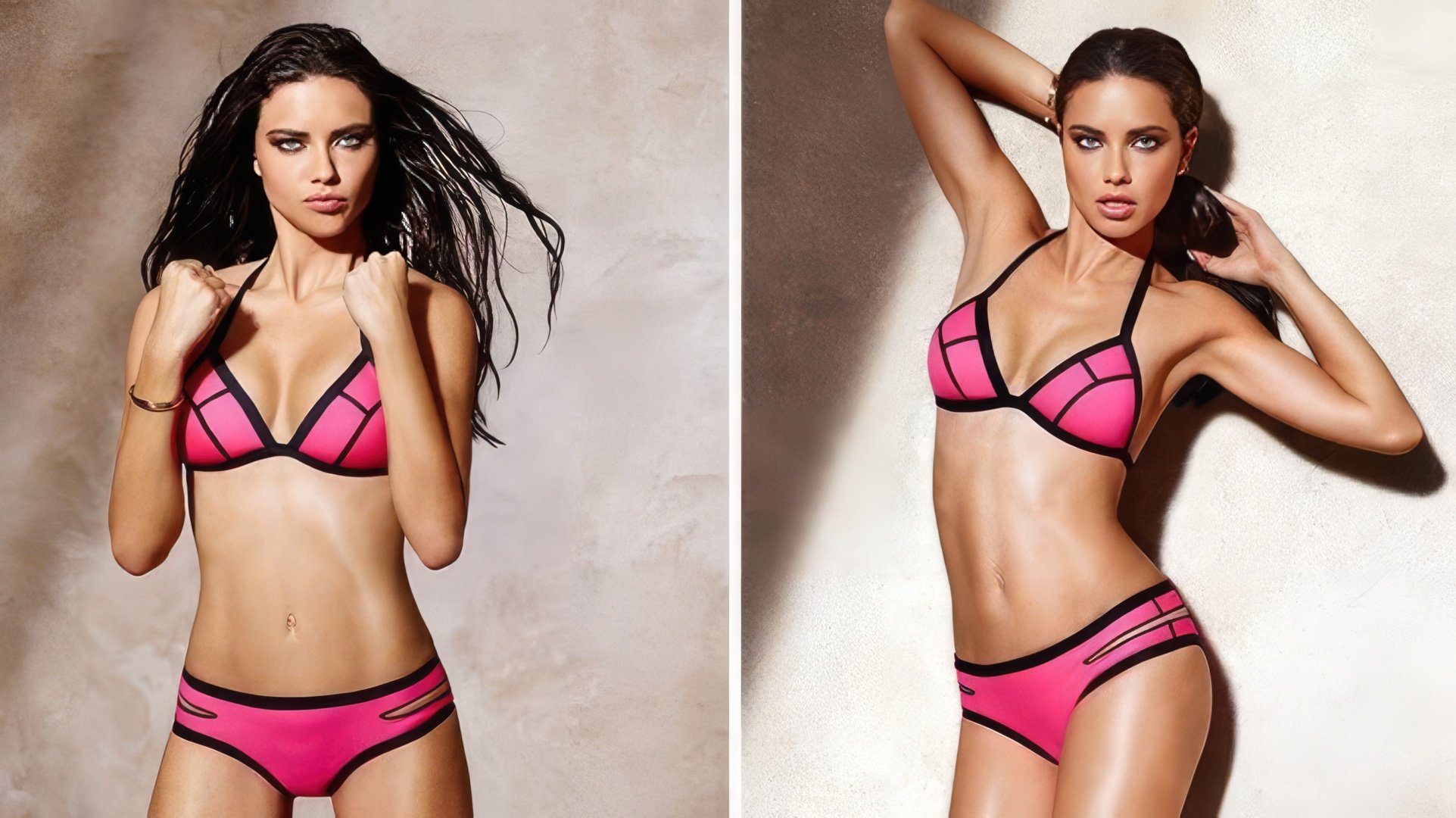 In 2018, Adriana Lima announced the end of her nearly 20-year partnership with Victoria's Secret. Her final runway show featured the brand's new collection. Later, the supermodel admitted
I feel just as excited as the first time. My first show for the brand was in 1999 on Wall Street. It was the first time a fashion show was streamed live online, and I was so nervous being alongside Stephanie Seymour, Heidi Klum, and other supermodels. I never thought I would reach this level.
Gigi Hadid, Behati Prinsloo, and other colleagues also walked in Adriana's farewell show. After ending her main career, Lima participated in the German show Puma x Maybelline in 2019 and appeared at various fashion parties and auctions.
Since the end of that year, the superstar model has been showcasing jewelry from the Chopard Magical Setting collection. Lima's new career chapter is not yet over; more shows await her.
Personal Life of Adriana Lima
Adriana's beauty and sensuality continue to captivate men worldwide, and the media closely follow her love life. Her relationship with musician Lenny Kravitz, which began in 1999, made headlines in every tabloid. During their relationship, Lima even starred in Kravitz's music video for "Yesterday Is Gone," and they got engaged in 2002, but never made it to the altar.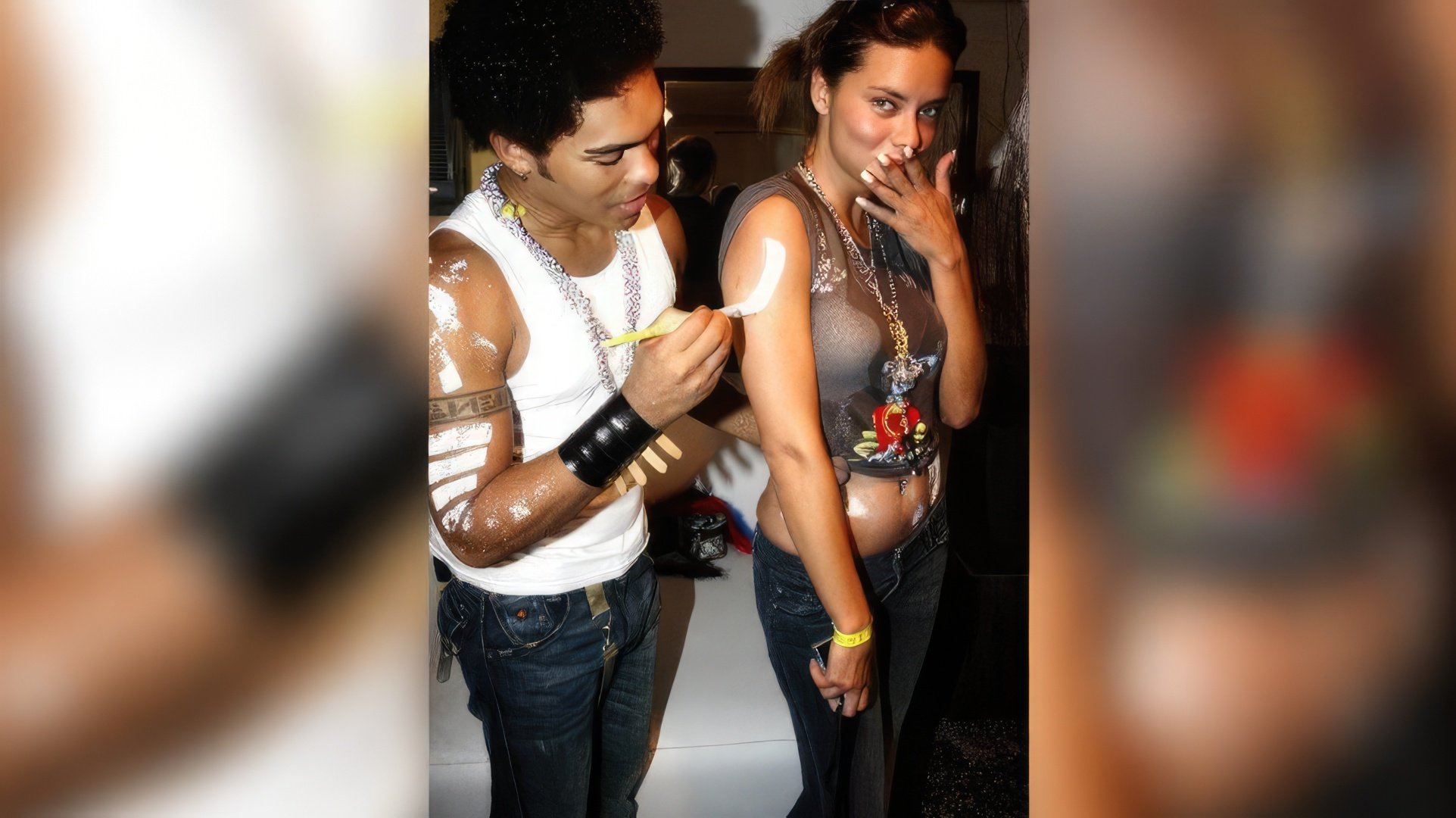 Her next romantic interest was Prince Wenzeslaus of Liechtenstein, followed by a brief relationship with baseball player Derek Jeter.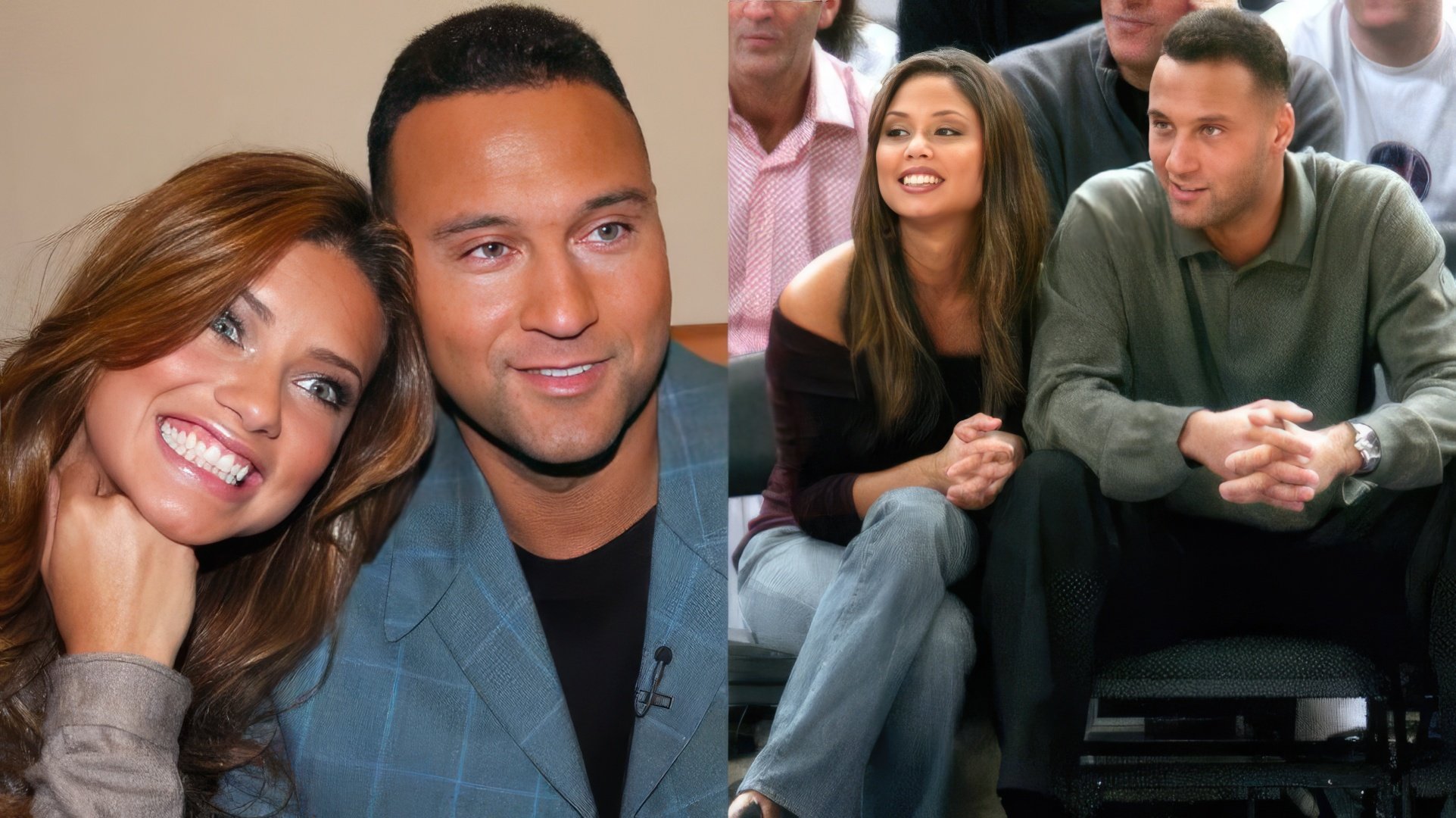 In 2007, the top model met Serbian basketball player Marko Jarić, and they married in 2009. The wedding took place in Jackson on Valentine's Day. By November, Adriana had given birth to their first daughter, Valentina, and applied for Serbian citizenship, which was denied.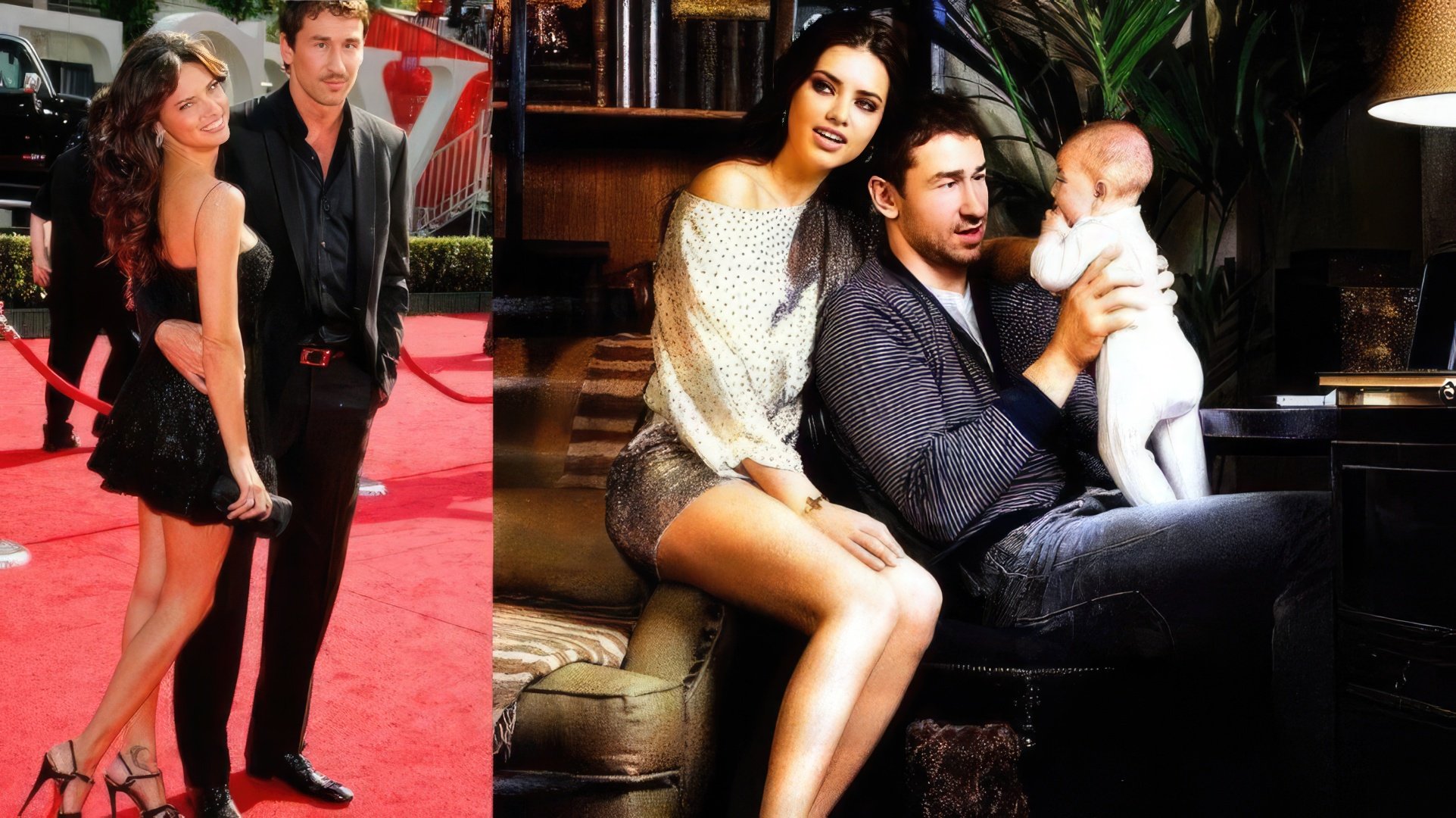 In 2012, the couple welcomed their second daughter, Sienna, and announced their divorce in 2014, stating they would continue to co-parent their "two incredible daughters."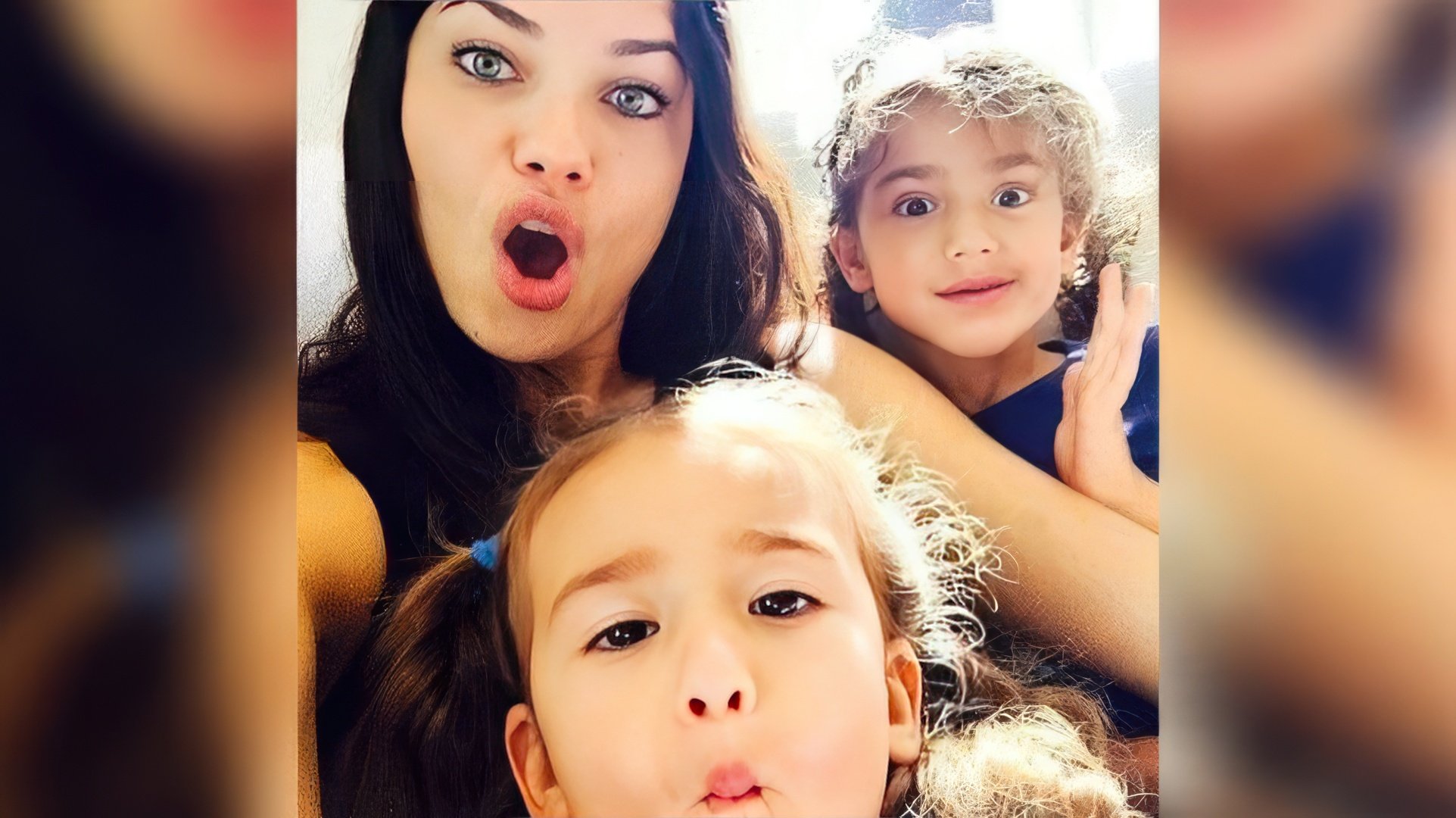 Soon after, Adriana was seen with baseball player Matt Harvey of the New York Mets, and a few months later, she had a new boyfriend, football player Julian Edelman, with whom she dated for about six months.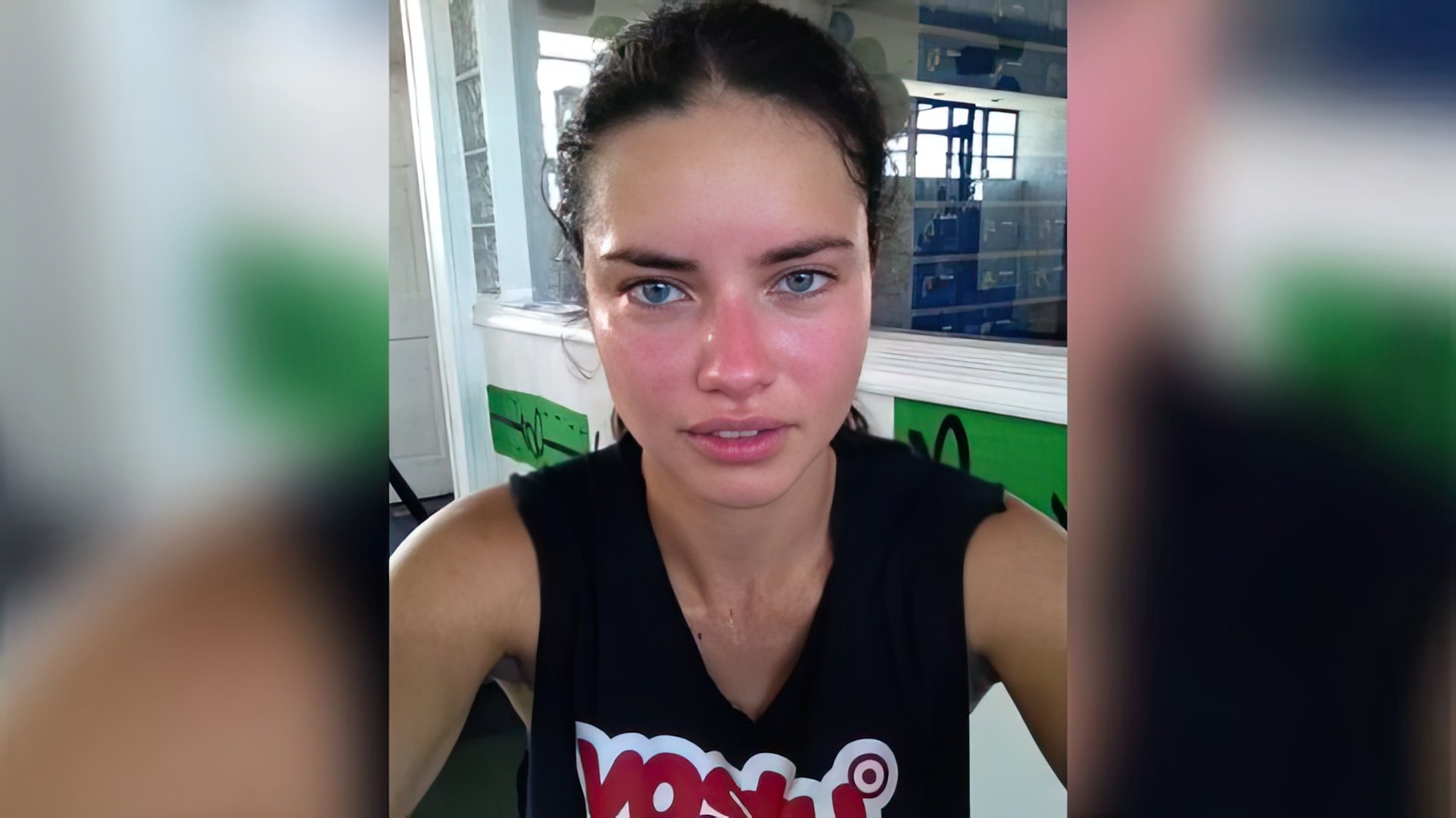 In 2016, media reports surfaced about a romance between the supermodel and her personal bodyguard, Joe Thomas, but Lima never commented on the matter. A year later, at a fashion show in Istanbul, Adriana met Turkish writer Metin Hara, who gifted her his new novel "Invasion of Love: The Path." The couple started dating openly, but their relationship ended in 2019 without any comments from either side.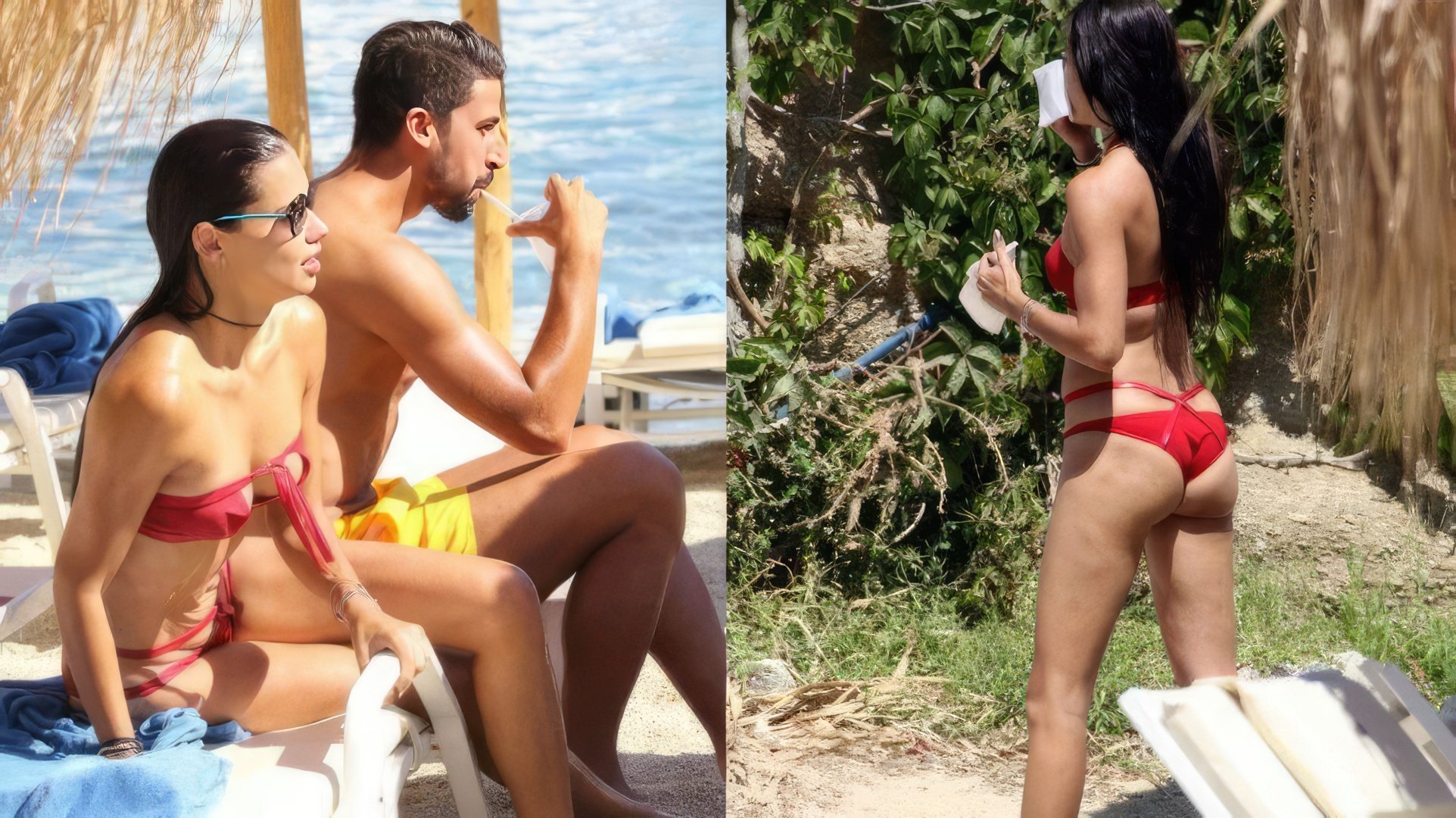 That same year, news broke about the model's new boyfriend, Emir Uyar, a well-known businessman in Turkey who owns several hotels in Europe. The couple was spotted vacationing in Venice, and later on the Greek island of Mykonos, where Adriana and Emir spent several days by the sea, enjoying each other's company.
Adriana Lima Now
Captivated by Chopard's high-end jewelry collection, the model continued her partnership with the company in 2021, while also fulfilling commitments with other brands. Holding the prestigious title of Fashion Icon, Lima still looks impeccable, as confirmed by new photos on her official Instagram account.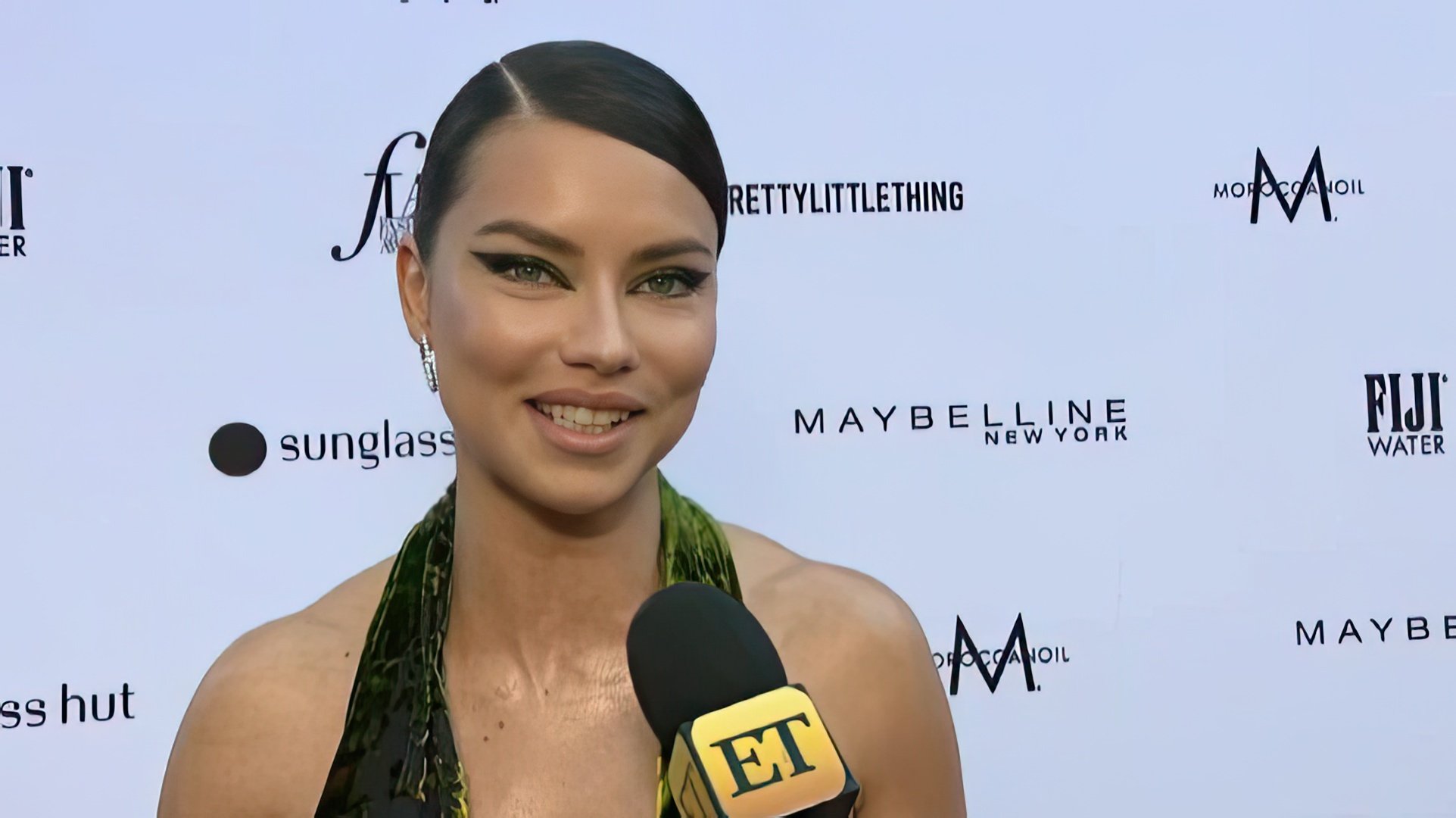 Press Ctrl+Enter If you find a mistake