Emma Stone's Biography
Emily Jean Stone is an American actress who from the young age have established herself as a versatile actress: not only she's good in drama, but also in comedy genre. The viewers who love to have a good laugh, have probably seen her in such much-talked-about films as "Superbad", "Movie 43" and "Zombieland", and the ones, who love more serious films – in Oscar-winning "Birdman or (The Unexpected Virtue of Ignorance)", period drama "The Help", and musical "La La Land".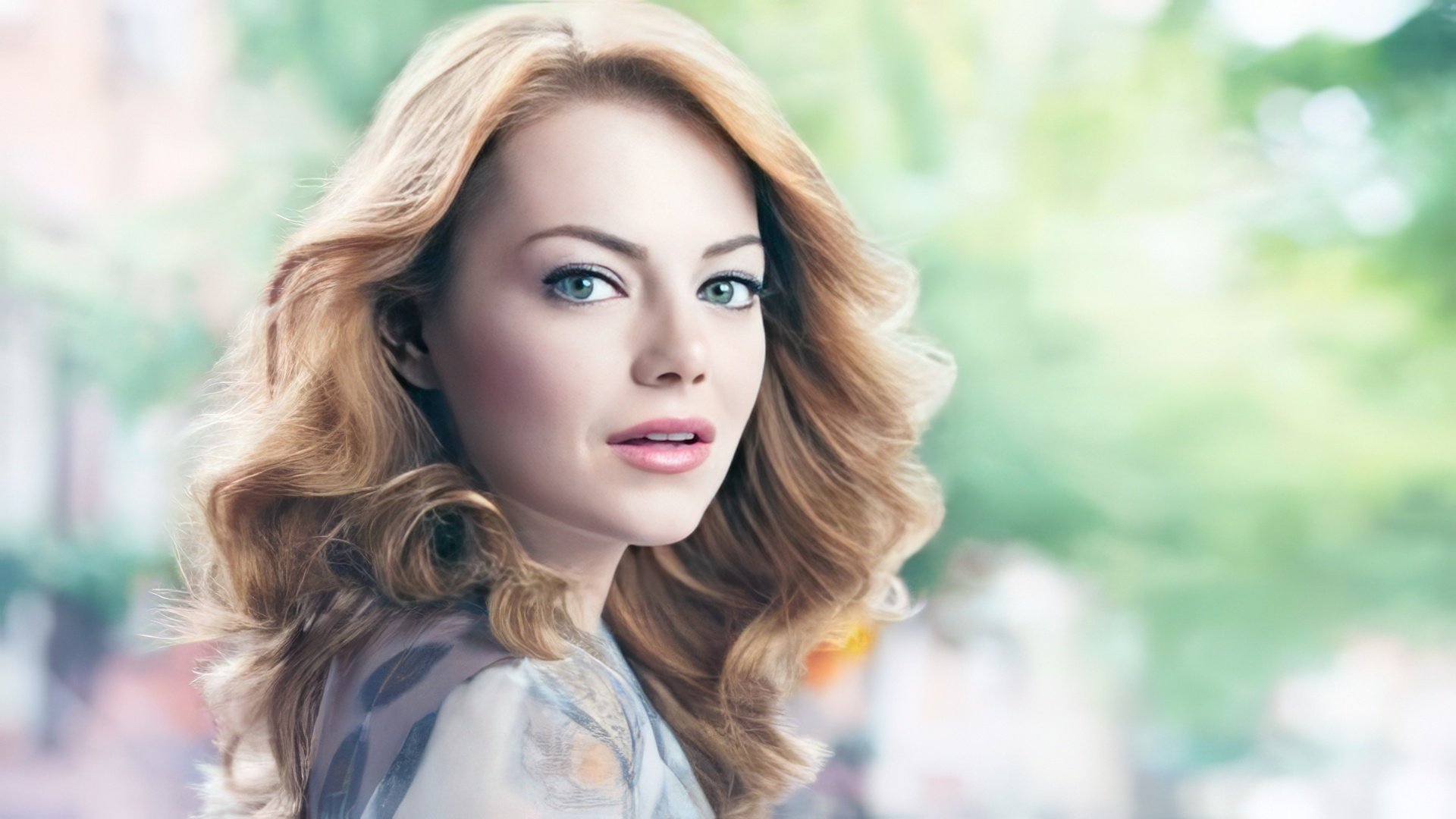 Emma Stone's Childhood
Emily was born to Jeffrey Stone, CEO of a general contracting company and a housewife Krista Stone (née Yeager). Emma's family tree is multinational: her paternal grandfather is of Swedish descent, and she also has English, Scottish, Irish and German ancestry. Emma has a younger brother Spencer who became a stunt double.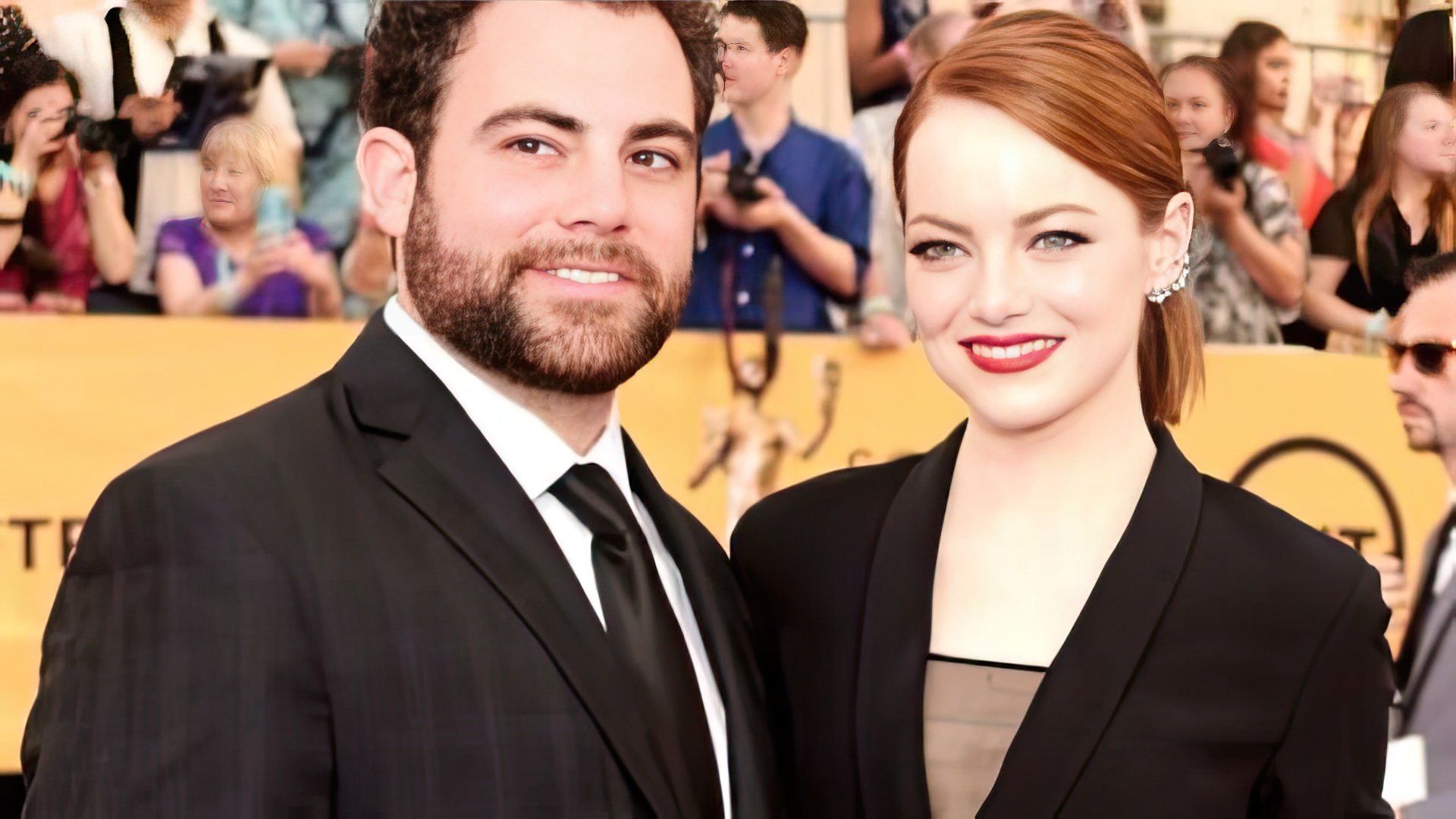 Emma's childhood was carefree: after her father started his own business, family matters got much better and the Stone household was known for its harmony and loving relations. The thing that bothered the parents from the very first days though, was Emma's health issues: Emma suffered from baby colic. She kept screaming her head off and due to the constant crying she developed nodules on her vocal cords which led to her husky voice with a slight sexy raspiness which later became her trademark.

Emma has changed three schools: she was educated at Sequoya Elementary School, and later attended Cocopah Middle School and an all-female Catholic private school Xavier College Preparatory. As a teenager, she was a part of the troupe of Arizona-based Valley Youth Theatre.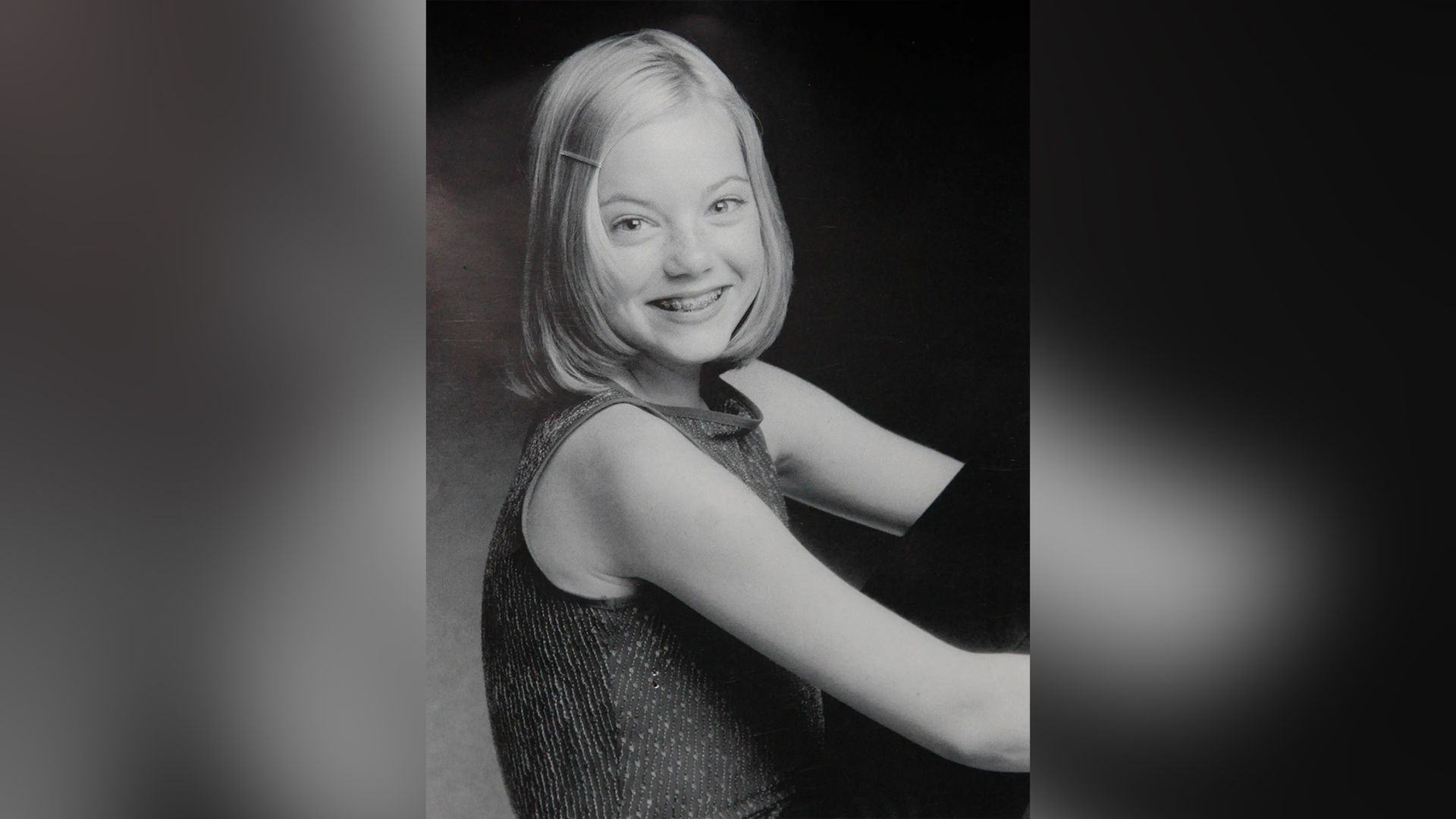 It was at the stage of this theatre that Emma made her debut at the age of 11 in the production of «The Wind in the Willows» based on the children's novel by Kenneth Grahame. For the next four years, she regularly appeared on stage and by the age of 16, she was sure about her choice of the future profession.

The theater became a sort of an outlet for young Emma as when she was a child whether due to her vivid imagination or the number of movies watched, she often thought of major disasters and developed anxiety and frequent panic attacks. Luckily, therapy and acting helped her almost get rid of them.
Acting career
«The ends justify the means» – was Emma's motto on the way to her dream. She decided to talk her parents into letting her pursue her acting career in an unusual way: when she was 12 she prepared a PowerPoint presentation where she listed all the reasons why she should be home-schooled. She succeeded, and three years later did the same thing, but this time she tried to persuade her parents that she should move to Los Angeles. The slideshow featuring Madonna's «Hollywood» apparently turned out to be very convincing, because Emma, together with her mom moved to LA to conquer Hollywood a month later.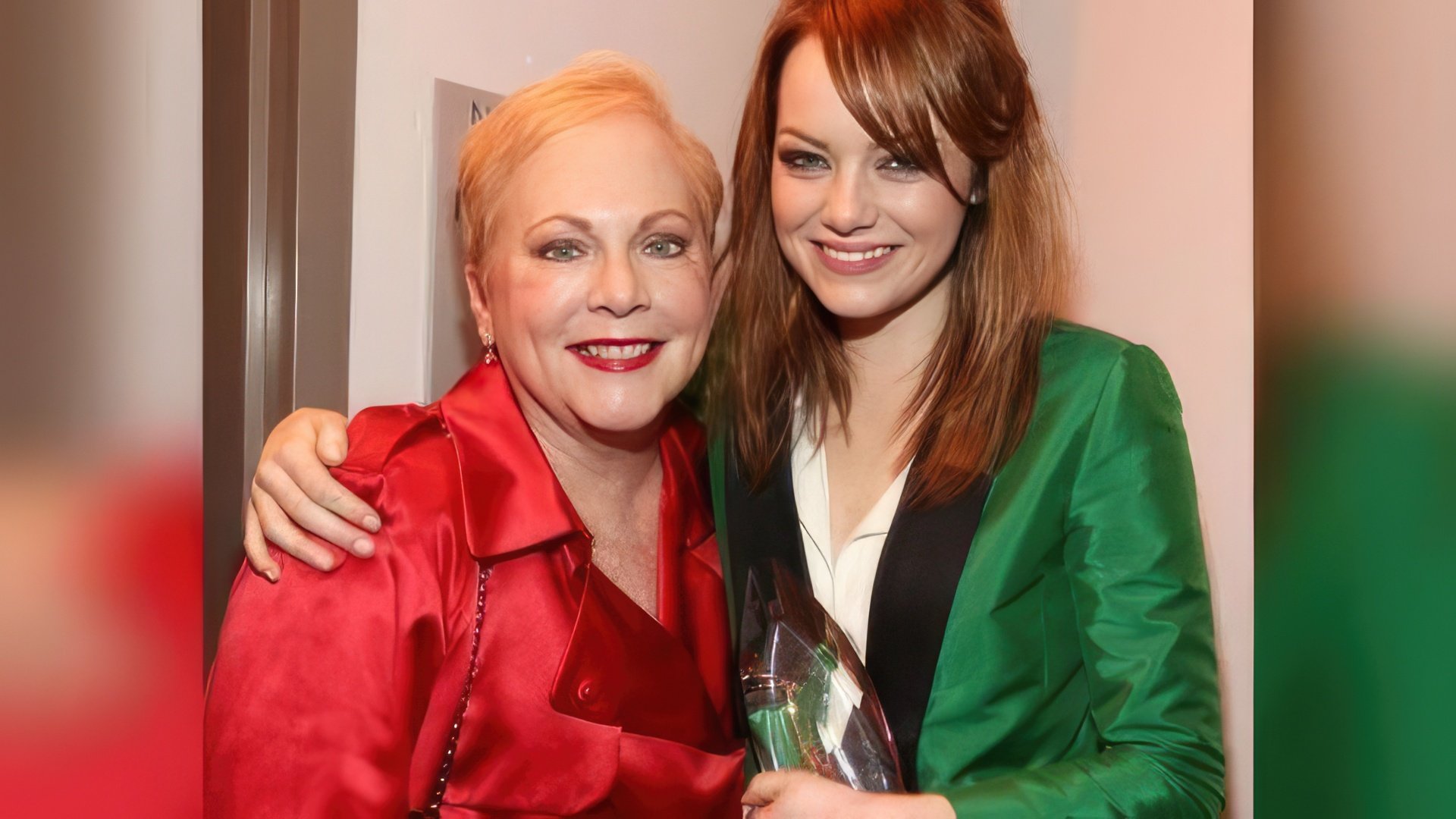 The career in Hollywood did not come easy: first of all, the actress, named Emily Stone was already registered at the Screen Actors Guild and secondly, the young actress simply went unnoticed at the castings. Initially, Emily used the alias of Riley, but just couldn't really relate to it, so she solved the problem quickly: she shortened "Emily" to simply Emma.

In order to become more noticeable at the castings, Emma dyed her natural blonde hair dark auburn, but at first, this didn't help much either. And so if "the theater begins with the cloakroom", then for many actors Hollywood begins with television. That is what happened to Emma. The young actress was cast for the role of Laurie Partridge in a TV show "The New Partridge Family", which was unfortunately closed after the pilot episode.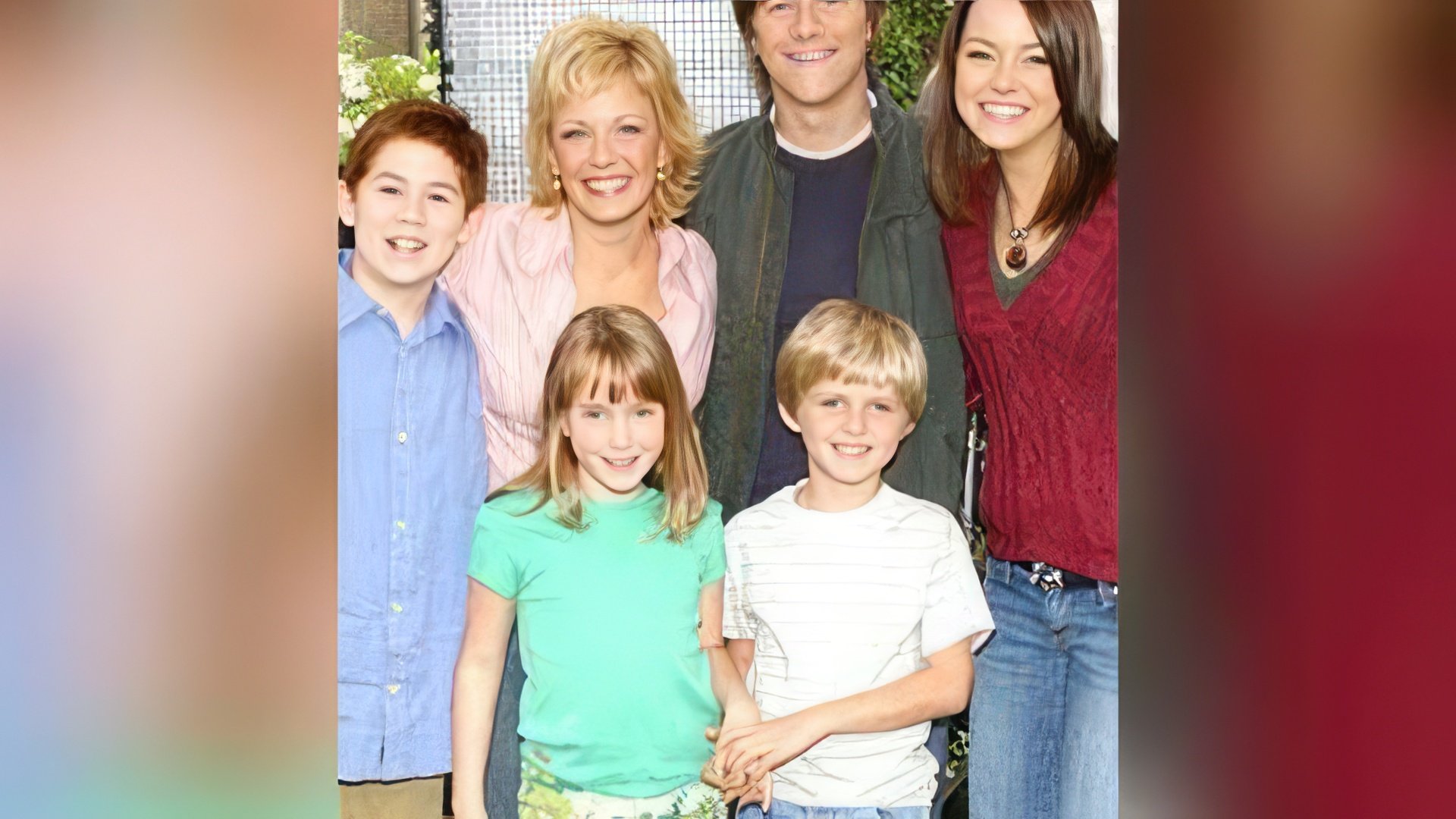 And then a number of supporting roles in young-adult series followed: Emma appeared in "Medium" (where she played a girl, raped by her own father), "Malcolm in the Middle", "Lucky Louie" and "The Suite Life of Zack and Cody". In 2007 the actress was a part of a drama series "Drive" and a bit later auditioned for a fiction drama "Heroes", but lost the role to Hayden Panettiere.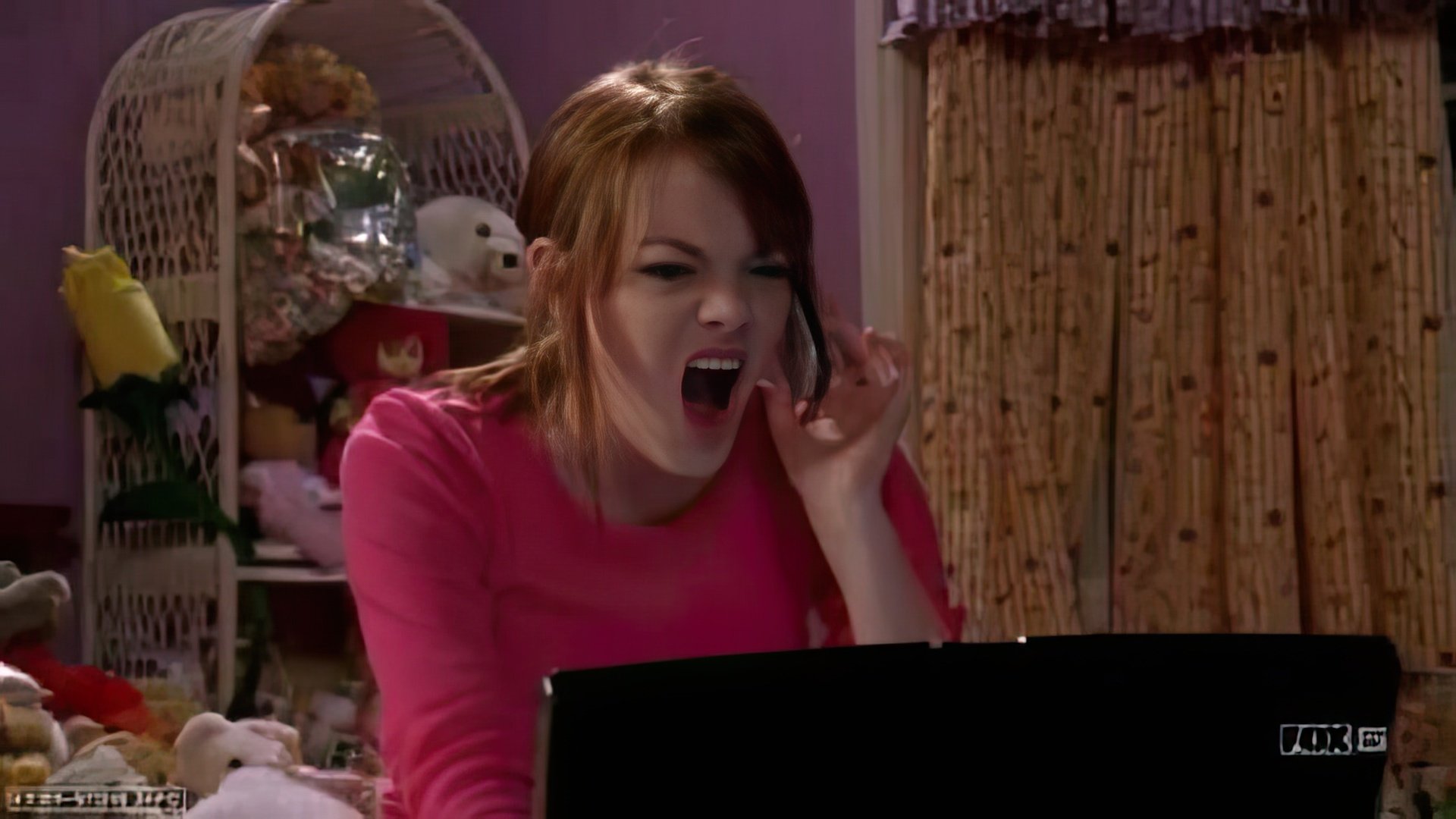 What really helped Emma was a makeover, suggested by Judd Apatow; the young actress dyed her hair again, but this time deep red. Apatow, at that time, was a producer of the coming-of-age teen comedy film "Superbad", and noticed Emma's potential for a comedy genre. The film about misadventures of two high-school outsiders (played by Jonah Hill and Michael Cera) was a commercial success and earned Emma (who played Jules) the Young Hollywood Award.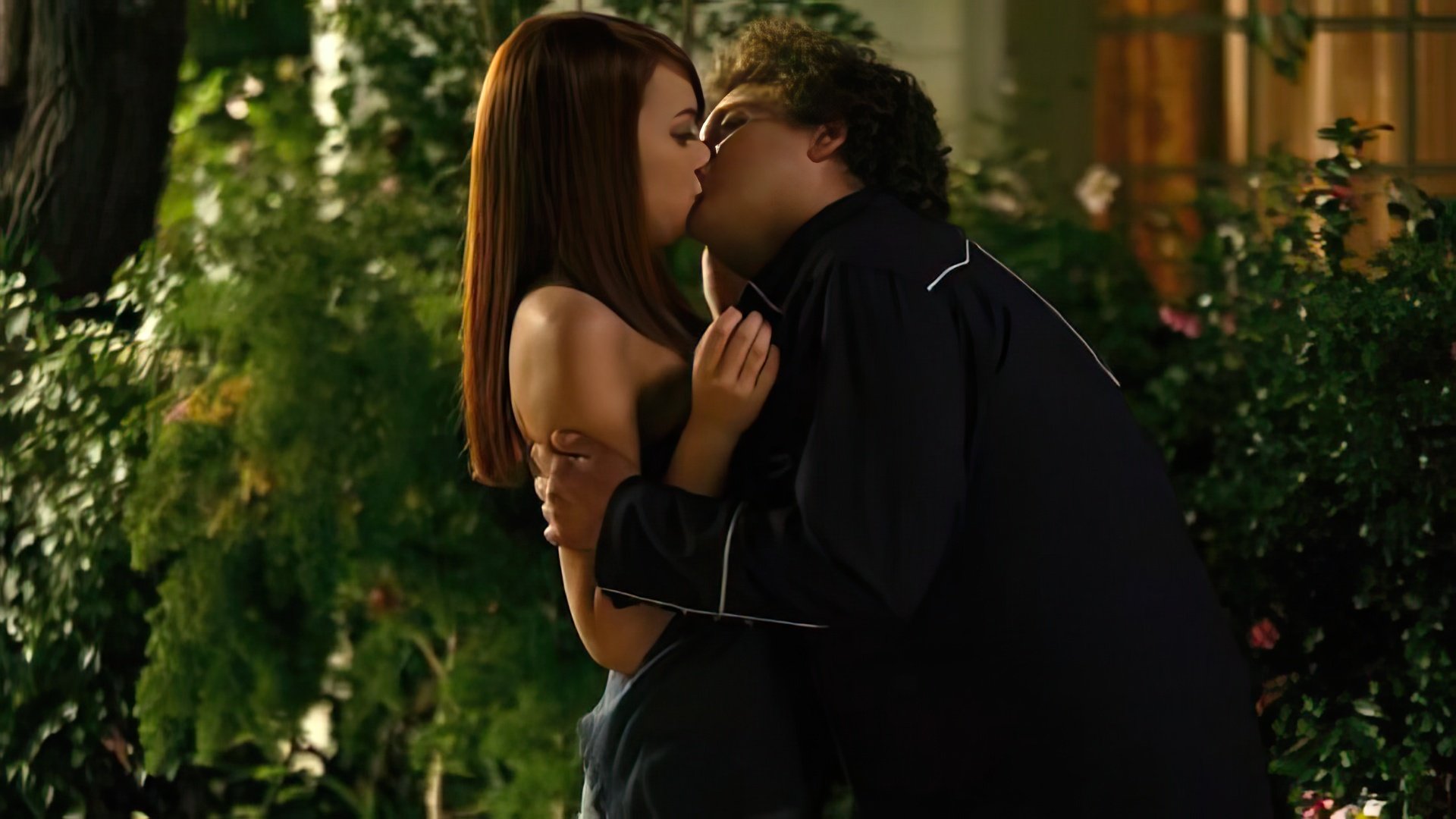 That same year Emma moved out of her parent's home for good and settled in Los Angeles. And two years later, when she got tired of Hollywood's constant commotion and fuss, she relocated to the New York suburb.

After her "Superbad" success, the actress landed the role of the bass guitarist Amelia in the comedy "The Rocker". She simultaneously worked on the set of "The House Bunny" alongside Anna Faris. By the way, for this movie Emily recorded a cover version of the Waitresses' 1982 song "I Know What Boys Like". According to Zoomboola.com, in 2009 Emma starred in a romantic comedy "Ghosts of Girlfriends Past" alongside Jennifer Garner and Matthew McConaughey. The actress played one of the ghosts, named Allison – an ex-girlfriend of the main character. That year, she was also a part of a horror-comedy film "Zombieland", a zombie film with a twist, featuring Woody Harrelson, Jesse Eisenberg, and Abigail Breslin. The film got a number of nominations and two Scream Awards, traditionally presented to the best horror and fantasy films of the year. And the last movie of this year for Emma was "Paper Man" with Ryan Reynolds and Lisa Kudrow.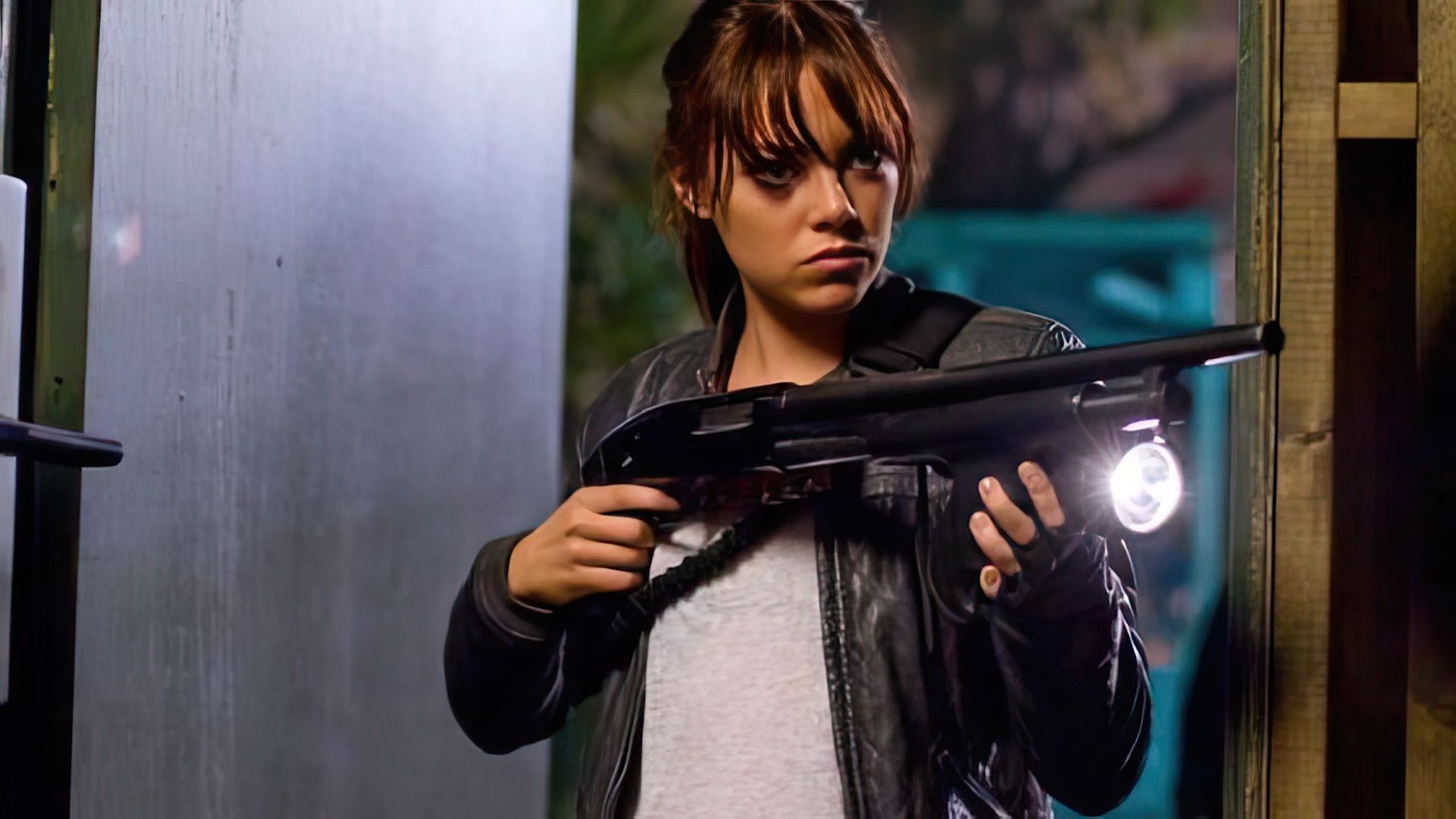 In 2010 Emma buried herself in work as she finally got her first leading role in a teen comedy film "Easy A"! This role was truly congenial to Emma's spirit, quite ironic and full of witty humor. Nevertheless, the situation on set was somewhat stressful for the young actress, as she wasn't used to the kind of attention the lead gets.

But all the troubles fully paid off. Even though Emma had to turn down a role in Zack Snyder's "Sucker Punch" while filming "Easy A", it turned out, not for nothing – she was nominated for a Golden Globe Award for Best Actress in Musical or Comedy for portraying a slandered goody-two-shoes Olive, while Snyder's film tanked at the box office.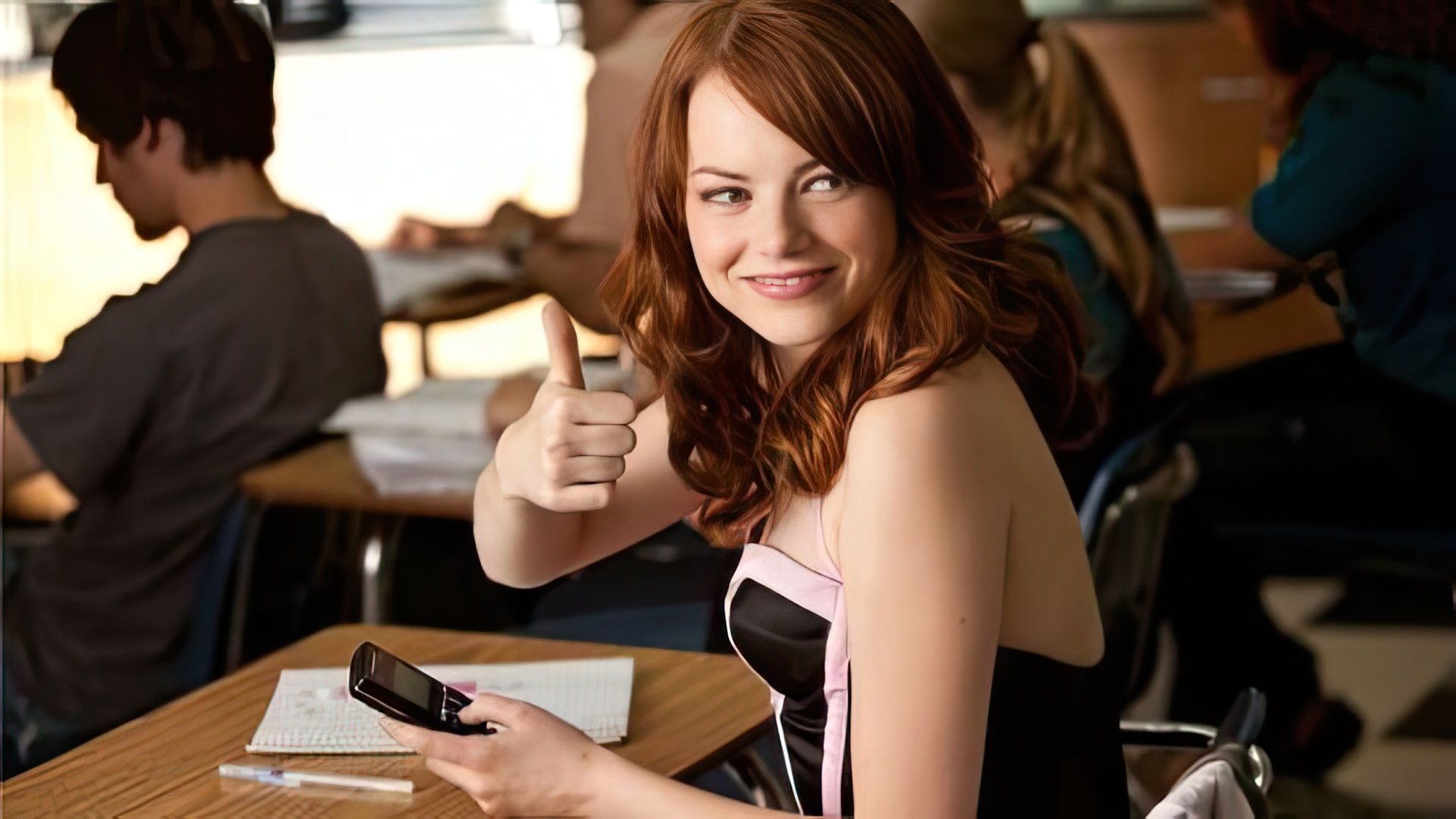 In 2010 Stone landed another female leading role in a reboot of the franchise about a famous superhero, Peter Parker, – "The Amazing Spider-Man", where she played the protagonist's love interest – Gwen Stacy. It is noteworthy, that the actress who turned up to the screen-test at the last minute, could have been denied even the chance to audition, had it not been for Andrew Garfield, who already got the main role. According to the actor, he was in some sort of a dreaming state all that time, but upon seeing Emma he felt wide awake. Andrew insisted that only Emma Stone should be his co-star.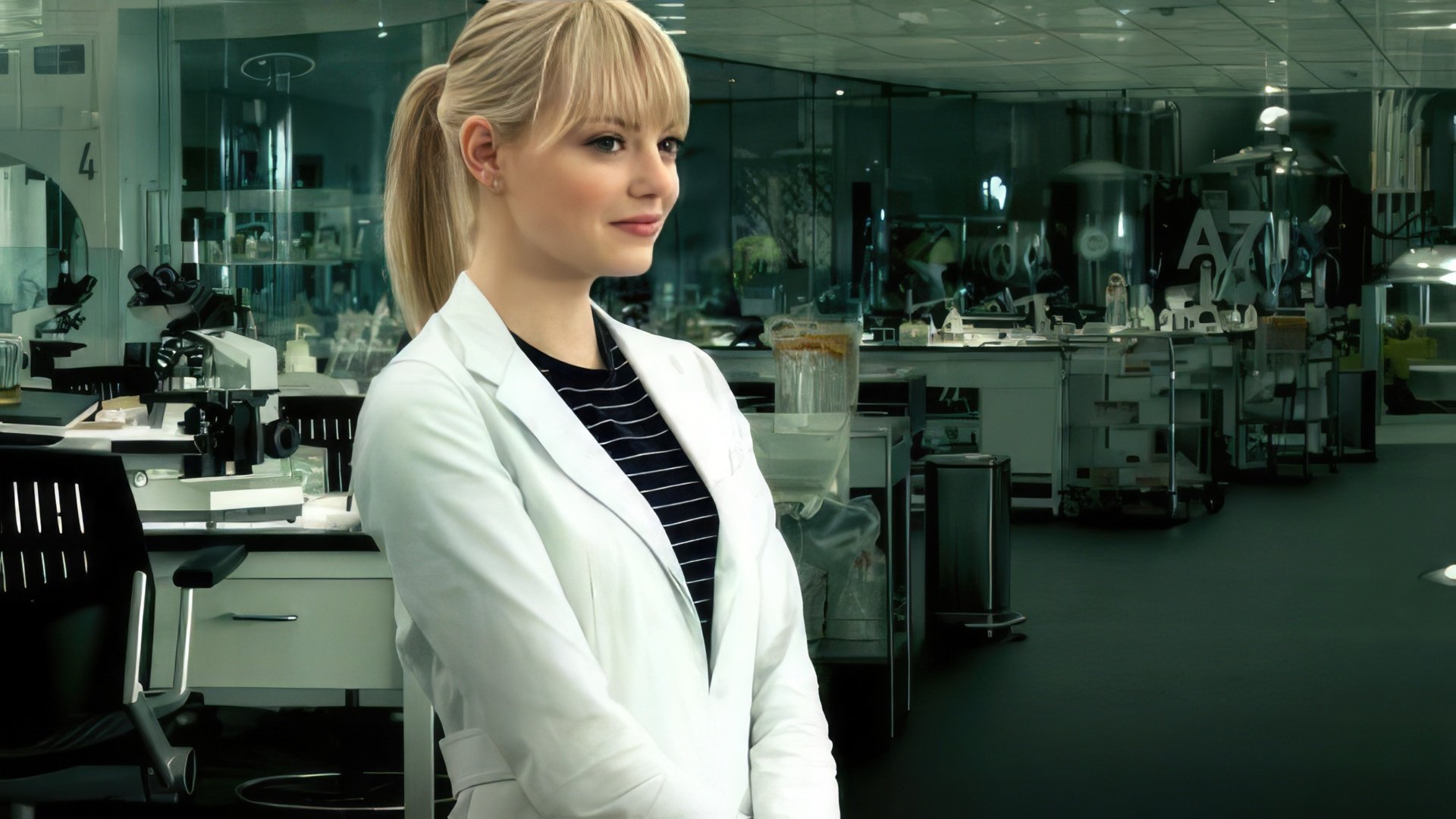 The shooting lasted from December 2010 to April 2011 and the film was released in the summer of 2012. In 2013 the sequel "The Amazing Spider-Man 2: Rise of Electro" came out.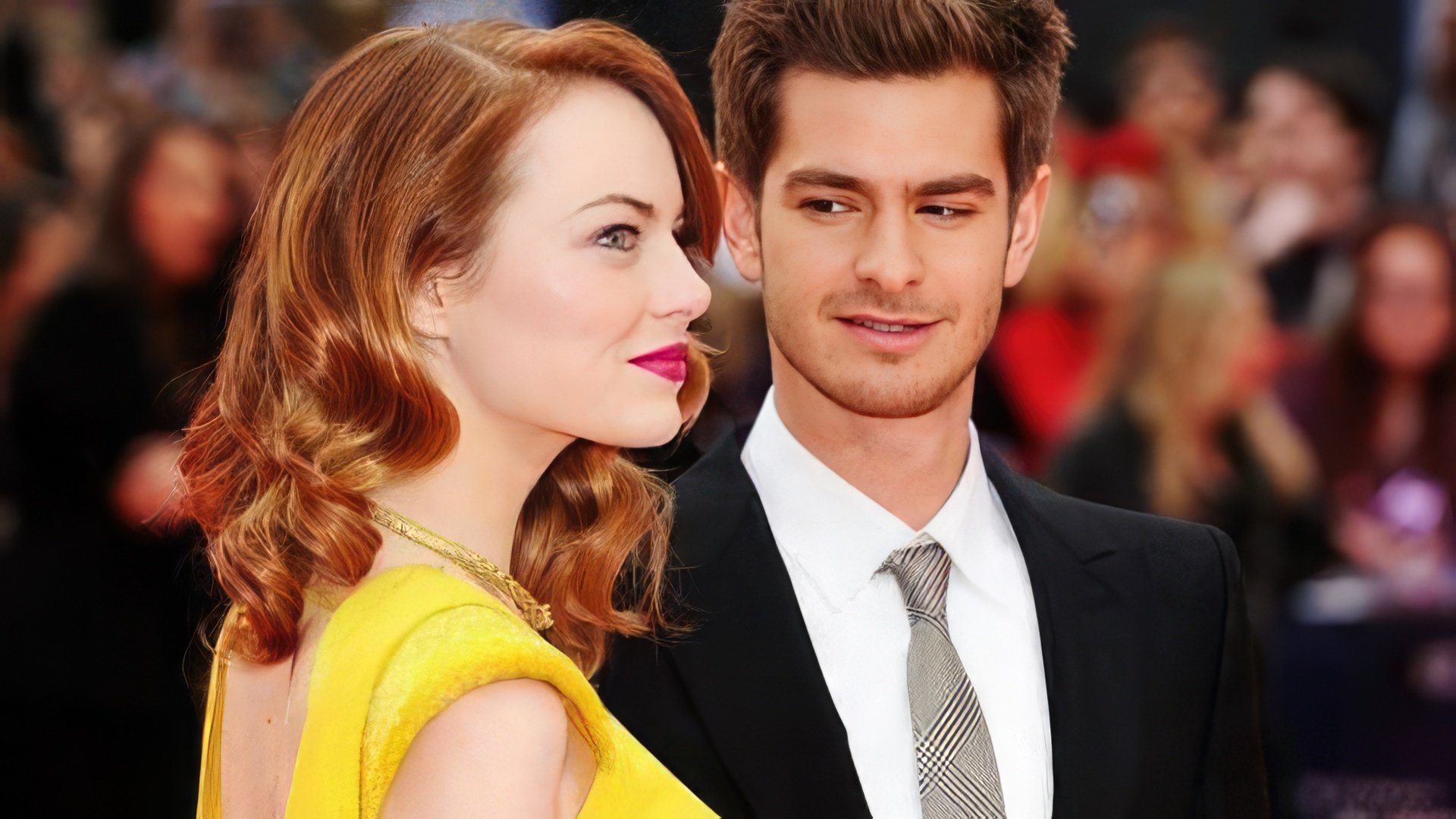 But before the shooting of "The Amazing Spider-Man" began, Emma had a chance to appear in the adaptation of Kathryn Stockett's novel "The Help" which tells a story of the American south in the '60s. The actress was cast as Eugenia "Skeeter" Phelan –an aspiring writer set to tell the story of African-American maids. Interestingly, before pursuing an acting career, Emma wanted to become a journalist and binge-read all of Hunter Thompson's articles. Stone was truly brilliant in portraying a thoughtful and intelligent young woman; she was so spectacular that Michelle Obama invited her to a private screening at the White House.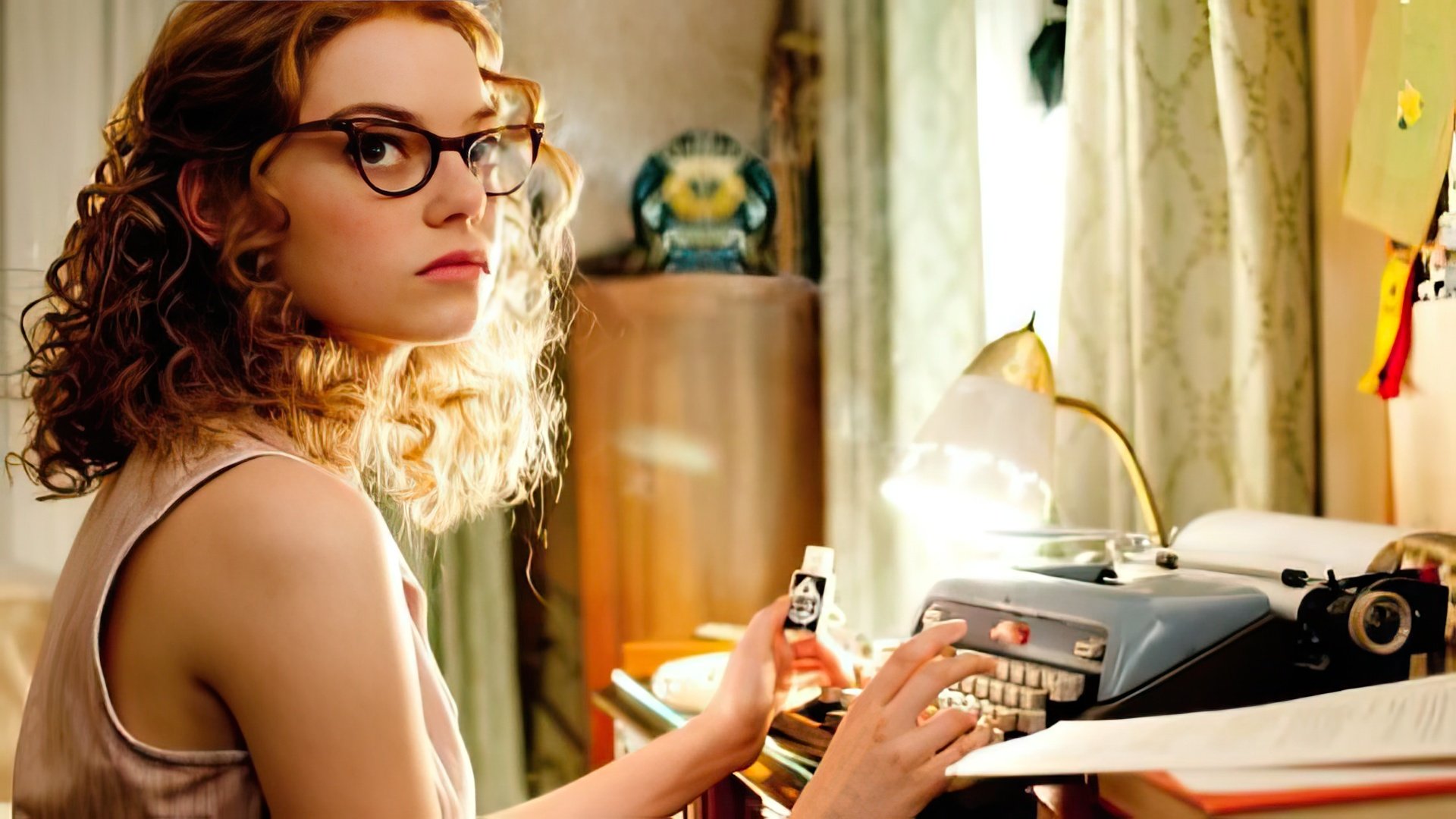 In 2013 got back to her beloved genre – comedy, and made an appearance in a segment ("Veronica") of an anthology film "Movie 43". Her co-stars were Kate Winslet, Hugh Jackman, Gerard Butler, Uma Thurman, Halle Berry, and many other world-class celebrities. But despite an all-star cast, the film received mixed reviews – crude uncensored humor was too much for the unprepared audience. After "The Help" came out, the actress began to agree to more serious propositions – Stone realized that it was time for new and higher-quality projects. And they followed pretty soon – Emma became an ideal choice for such acknowledged and celebrated directors like Woody Allen and Alejandro Iñárritu.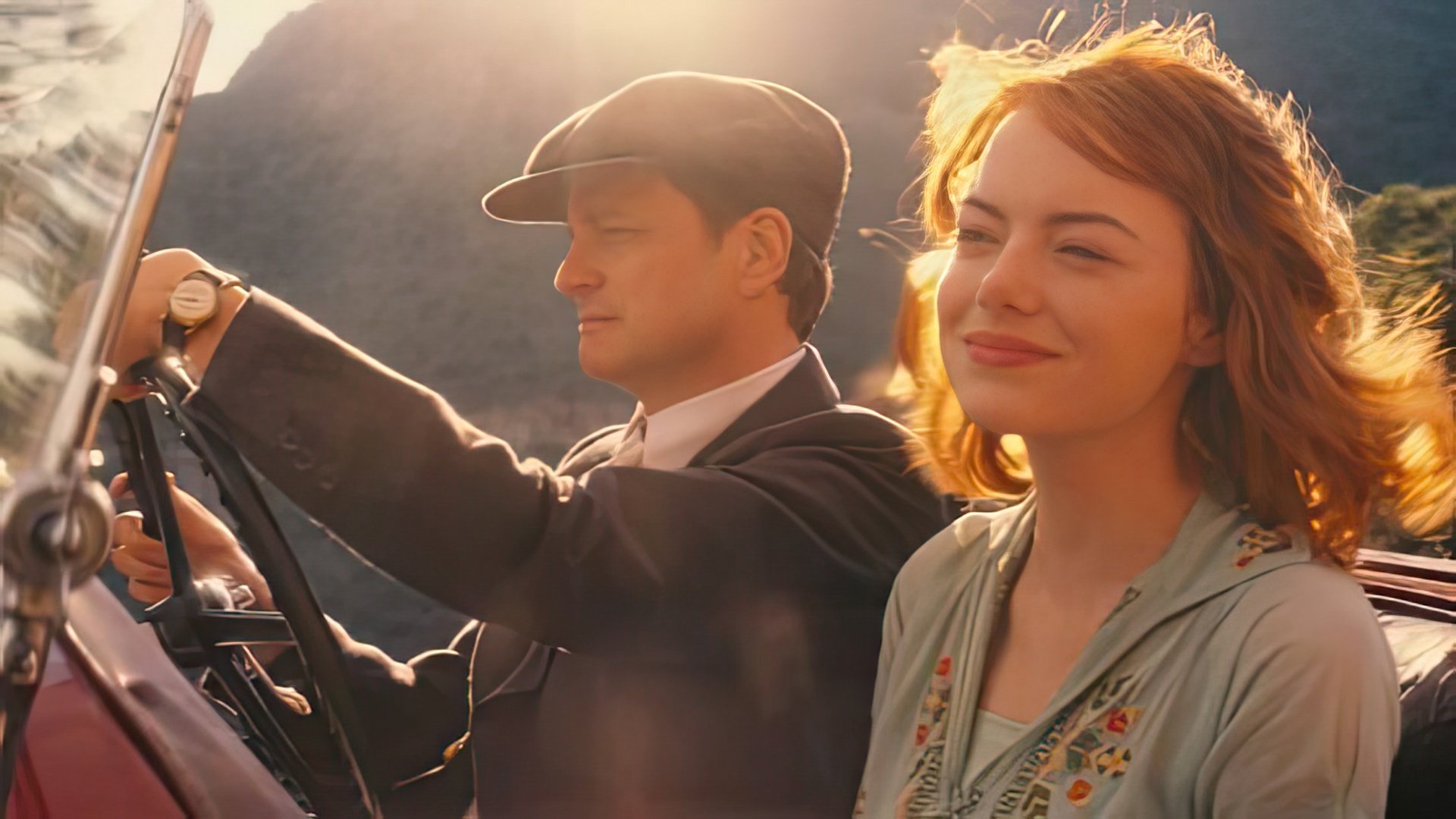 Emma appeared in two successive Allen's drama films "Magic in the Moonlight" and "Irrational Man" and was proclaimed New York's maestro's new muse, who happened to replace Scarlett Johansson. Although it's no surprise that Emma charmed a well-known director, partly due to her 1920's look, which resulted in her playing the love interest of Colin Firth and Joaquin Phoenix.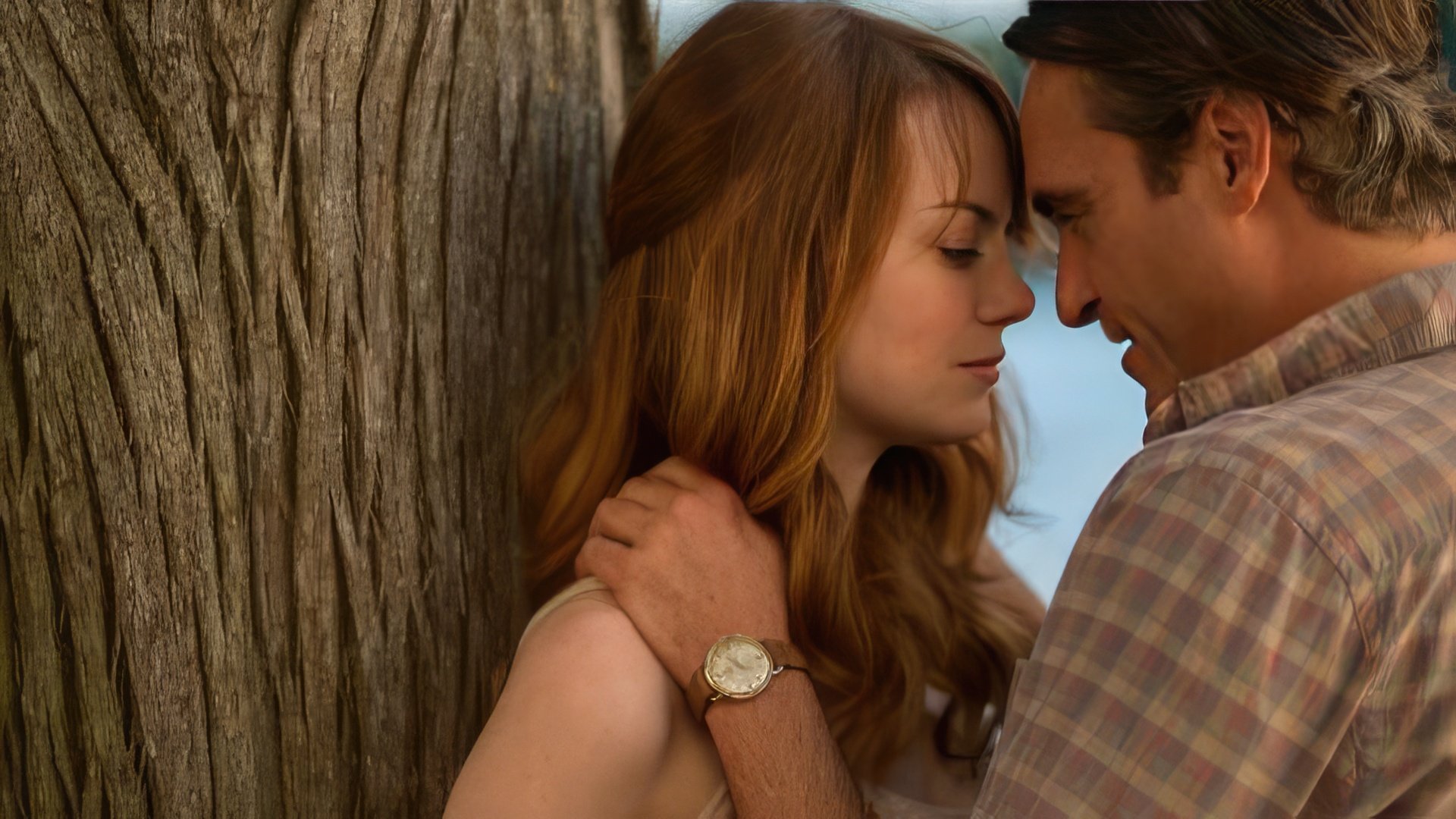 In 2014 another major film, featuring Emma Stone, premiered: Alejandro Iñárritu's drama "Birdman" was the most successful film at the Academy Awards that year. The plot focuses on a faded actor (played by Michael Keaton), determined to get his former fame back and his recovering drug addict daughter, portrayed by Emma. Edward Norton and Naomi Watts also made an appearance in "Birdman".

It was in this role that Emma's talent for drama uncovered to the full extent: her parts were one of the most intense and emotional in the movie. As a result, "Birdman" and Emma, in particular, were nominated for every award possible (including the Academy Award and the Golden Globe Award), but unfortunately for the young actress, Patricia Arquette with her role in "Boyhood" prevailed that year.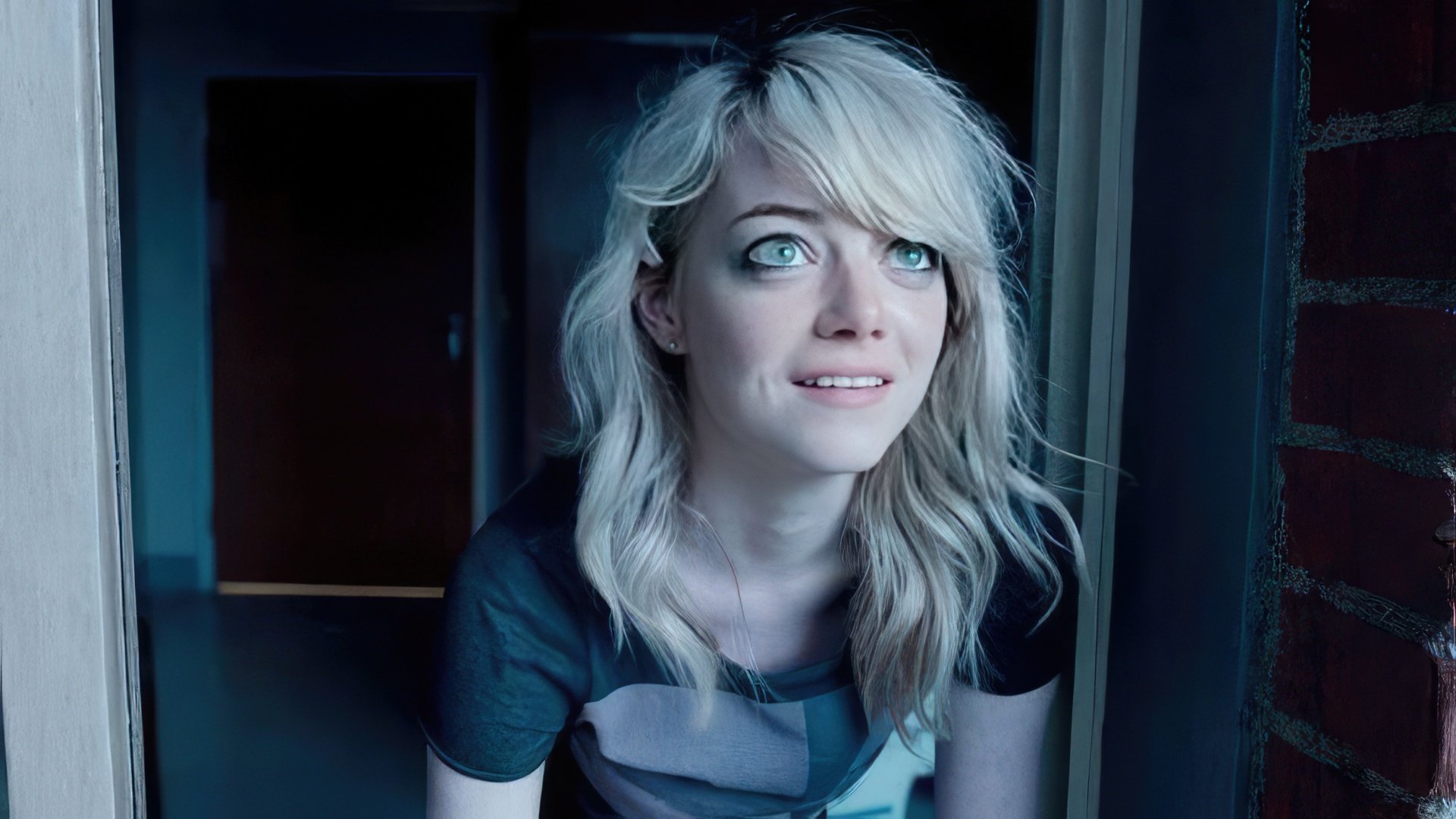 Emma Stone as a Voice Actress
Emma Stone is famous not only for her striking appearance and lively facial expression, but also for her low raspy voice, so it's no wonder she's quite successful at doing the voice-over.

For the first time, she tried her hand at it in 2010: she provided her voice for an Australian Shepherd Mazie, Marmaduke's friend in the film of the same name. The main protagonist – Marmaduke was voiced by Owen Wilson.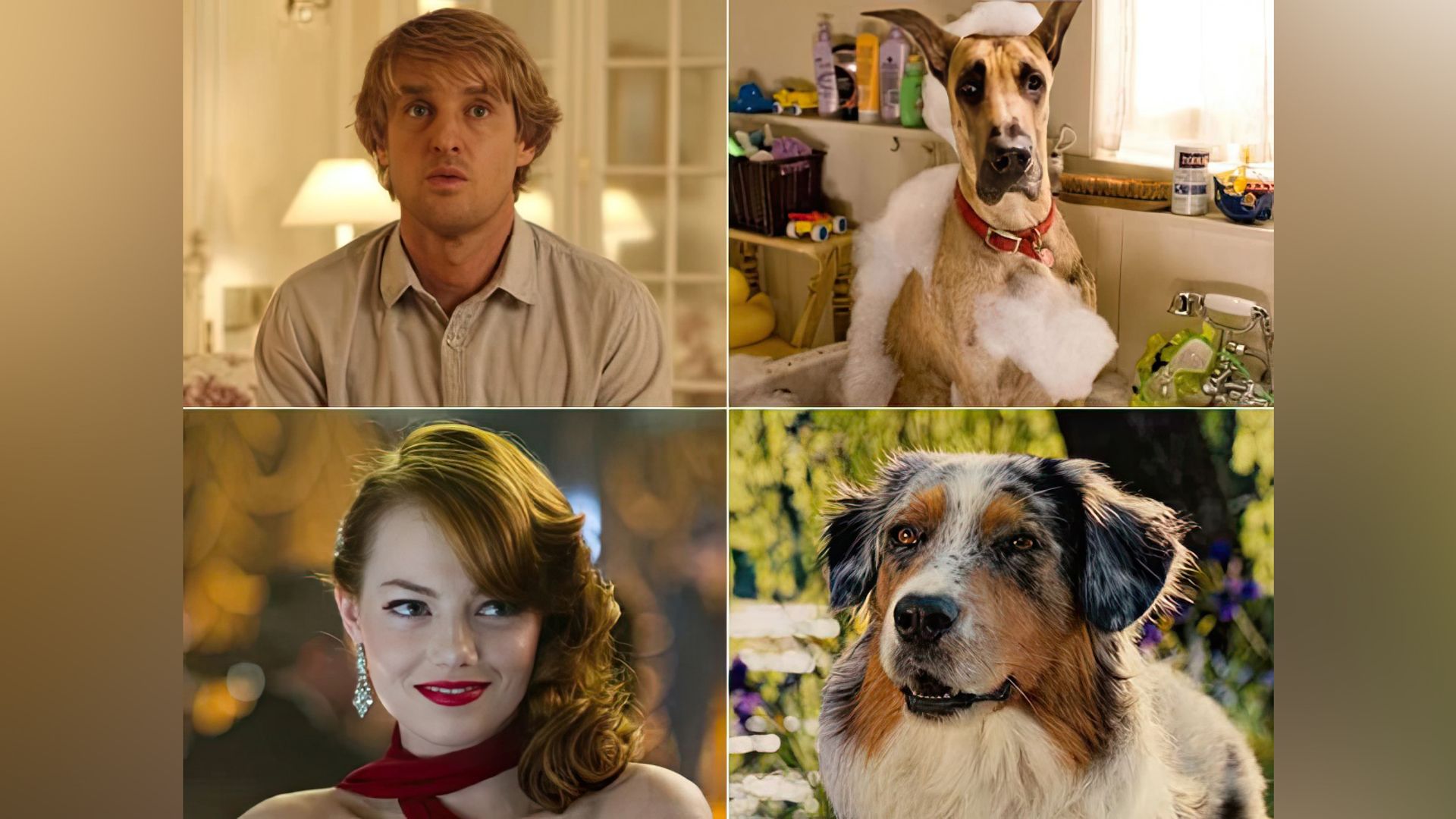 A bit later Emma, alongside Ryan Reynolds, Nicolas Cage and Catherine Keener worked on an animated adventure film "The Croods". She voiced Eep, a daughter of Ugga and Grug.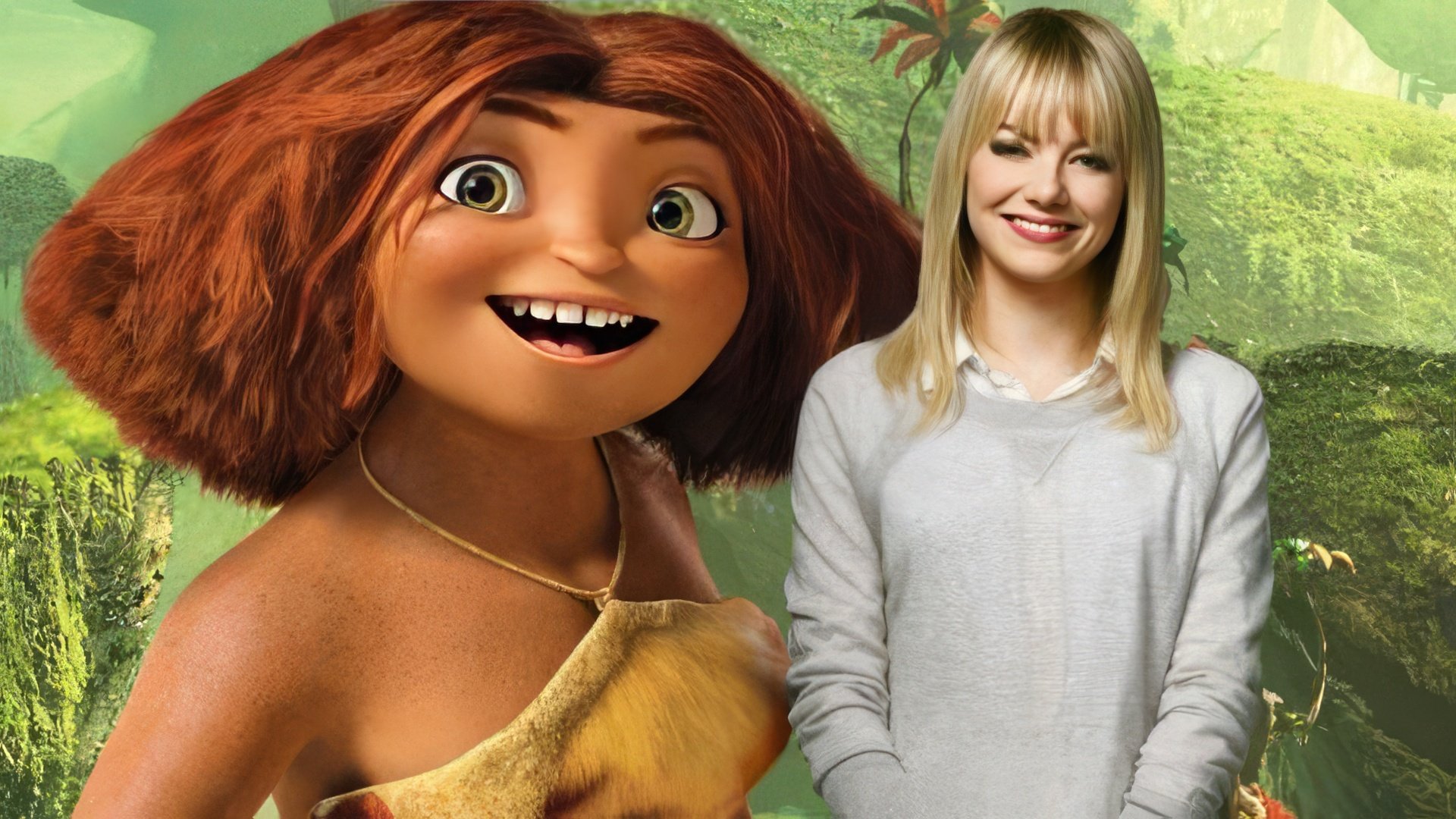 The actress also voiced Amanda Cartwright in the video game "Sleeping Dogs".
La La Land
In 2017 Emma Stone added a long-awaited Golden Globe to her award collection for her performance in a musical drama "La La Land" alongside Ryan Gosling. Emma played a young aspiring actress Mia, who had to work part-time as a waitress, and Ryan portrayed Sebastian – a little-known jazz pianist.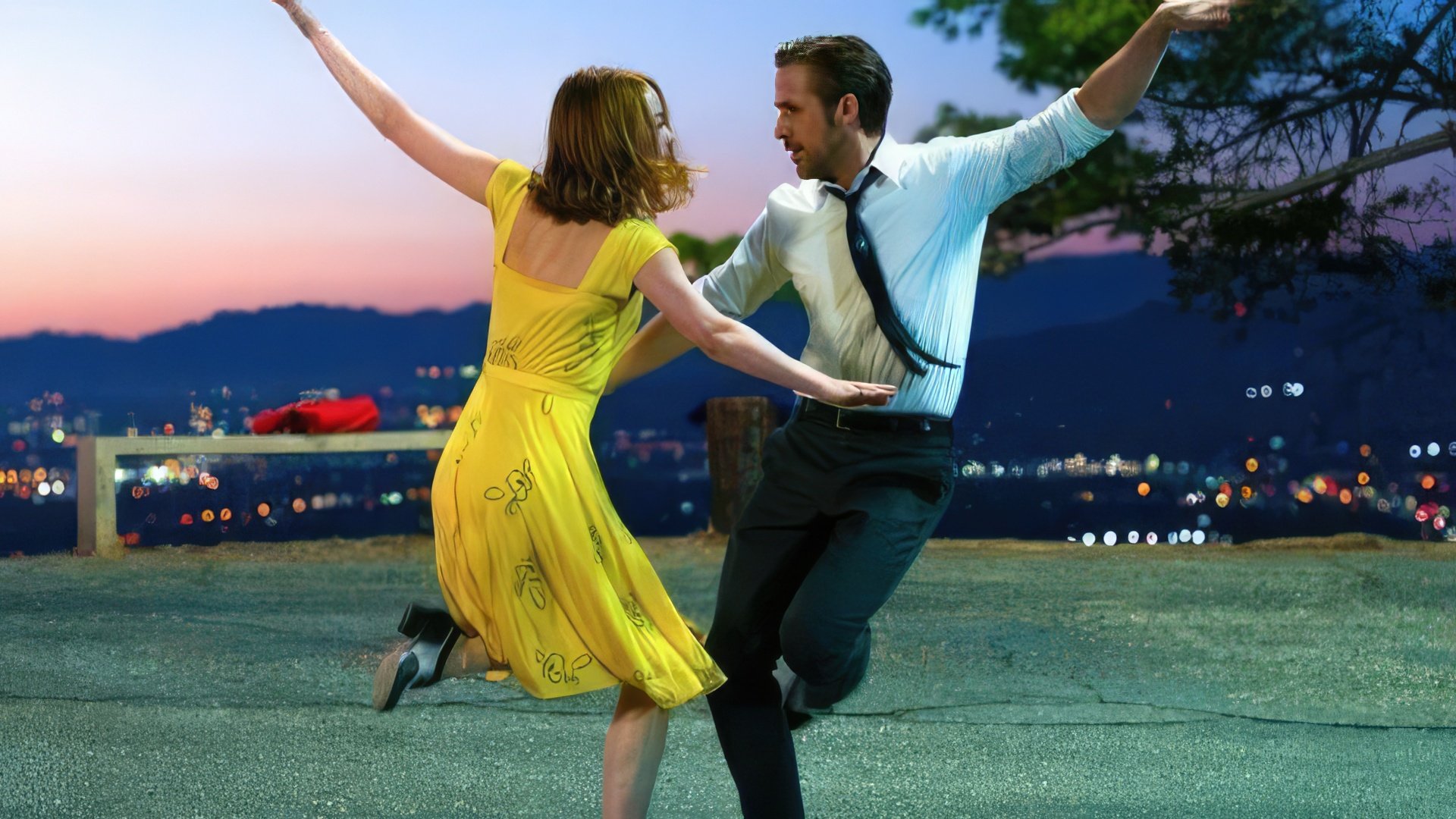 But there was another award in store for Emma. On 24 January 2017 the Academy Award nominees were announced and Emma was among them for "The Academy Award for Best Actress"; a month later she came up on the stage of the Dolby Theatre, where the Academy Awards is traditionally held and was given her first "Oscar".

Role in Damien Chazelle's musical turned out to be truly significant for Emma, she felt like the character she'd portrayed spoke to her on a personal level. Emma's dedication was generously rewarded not only with astounding critics' and audience's reviews but also financially. Emma Stone became the highest-paid actress that year (with the income of 26.6 million dollars), leaving Jennifer Aniston and Jennifer Lawrence behind.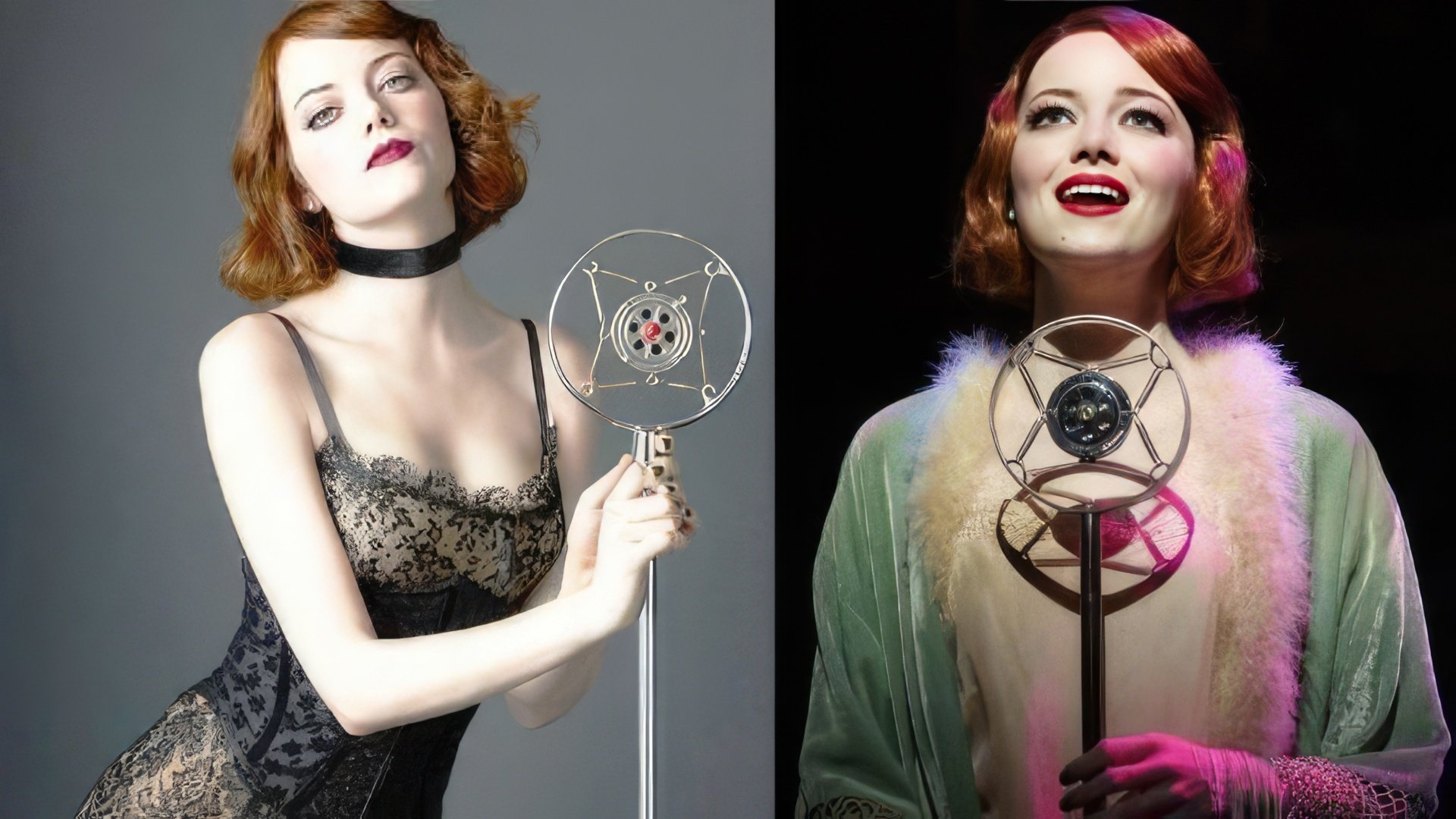 By the way, Emma did not get her role in "La La Land" by accident: when the casting began and Chazelle was searching for the actress who was just right to play Mia, Emma was performing on Broadway in the new production of "Cabaret". That is when the director noticed her and immediately invited to the casting.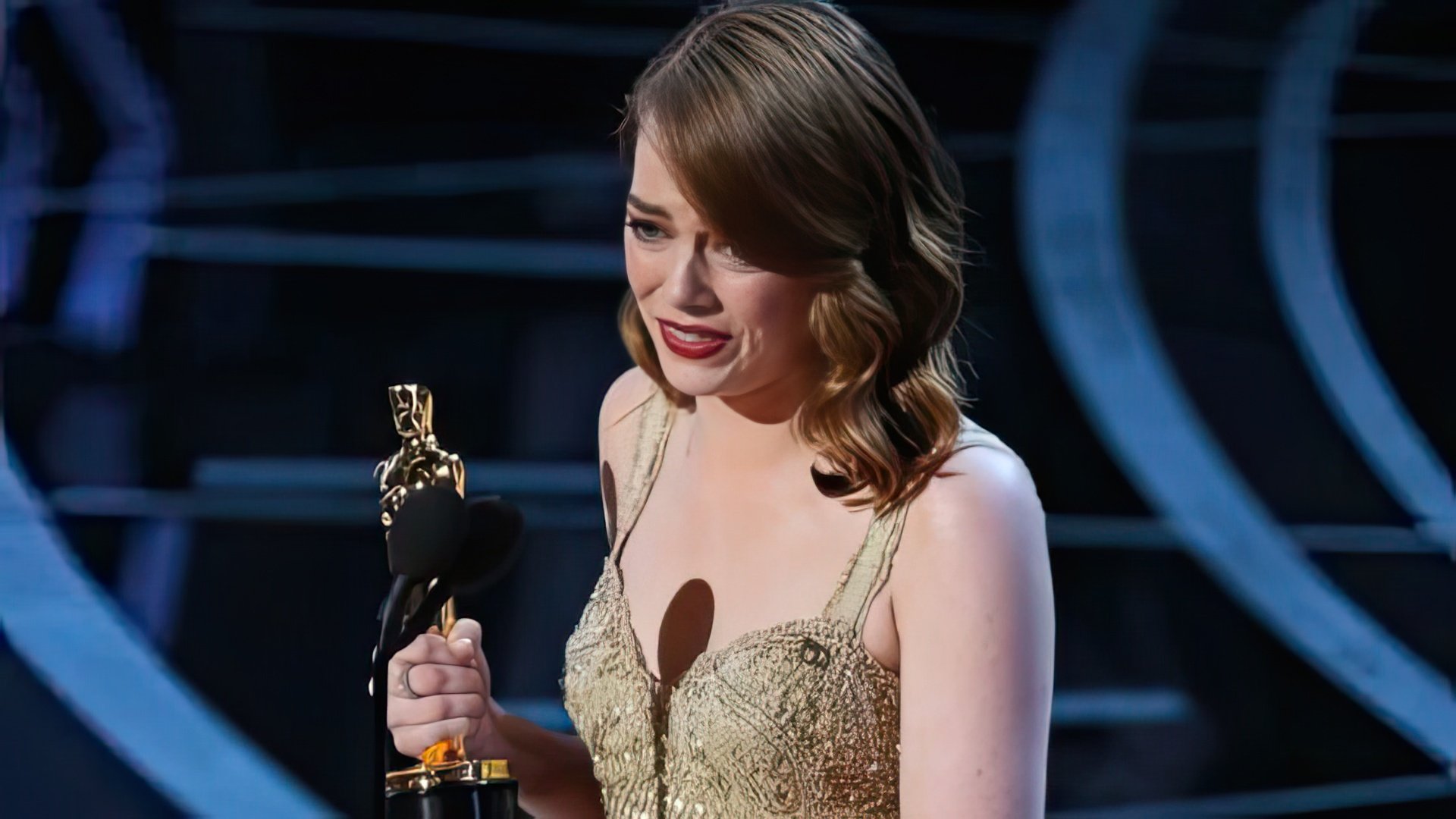 In 2017 Emma portrayed the legendary Billie Jean King in a sports drama "Battle of the Sexes" opposite Steve Carell. As a result, Emma was nominated for another Golden Globes Award for the role of an outstanding tennis player, who challenged a man on the court.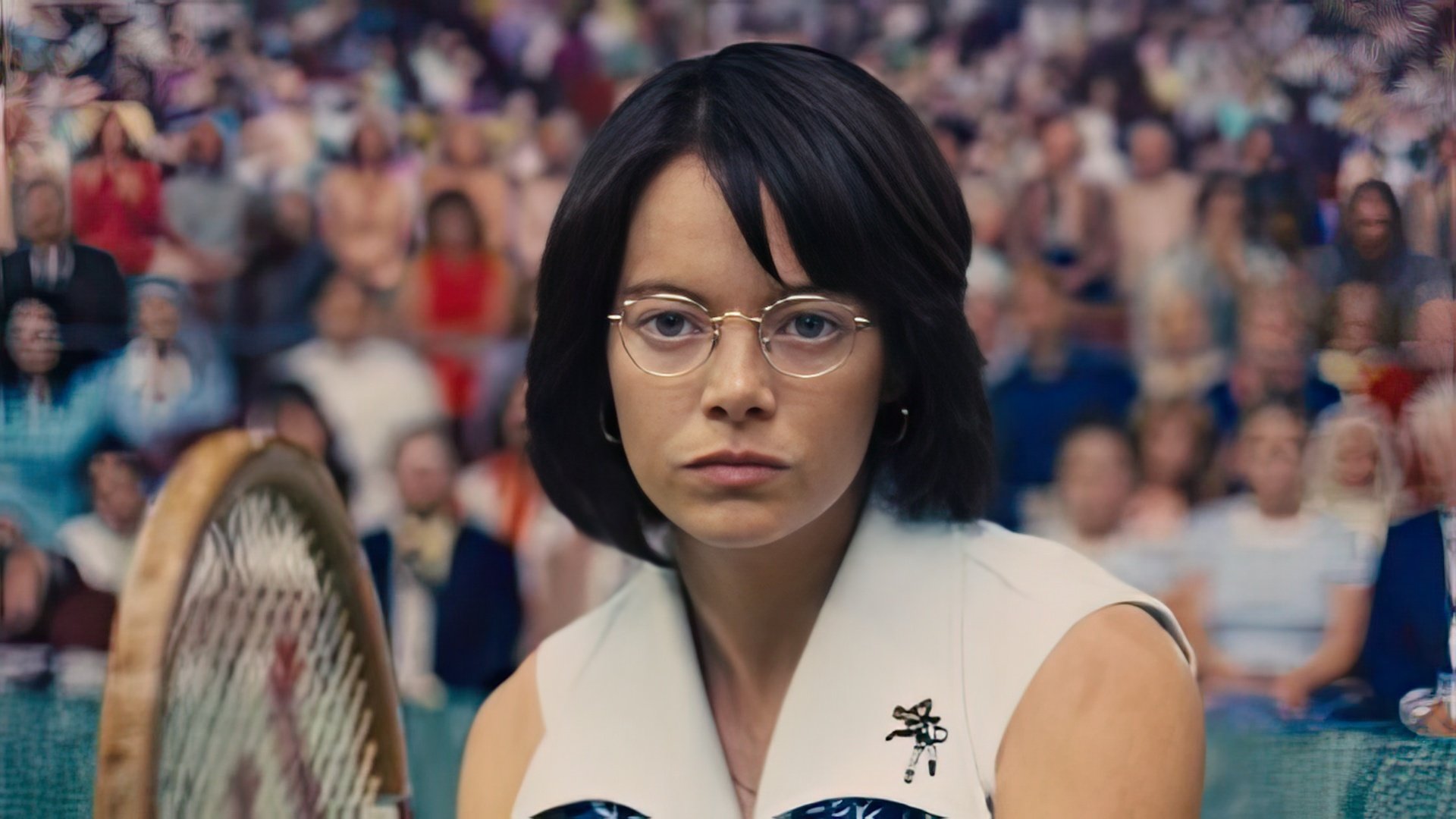 The actress worked on the set of the upcoming Netflix series "Maniac" with Jonah Hill. She portrayed a fair-haired Elvish archeress.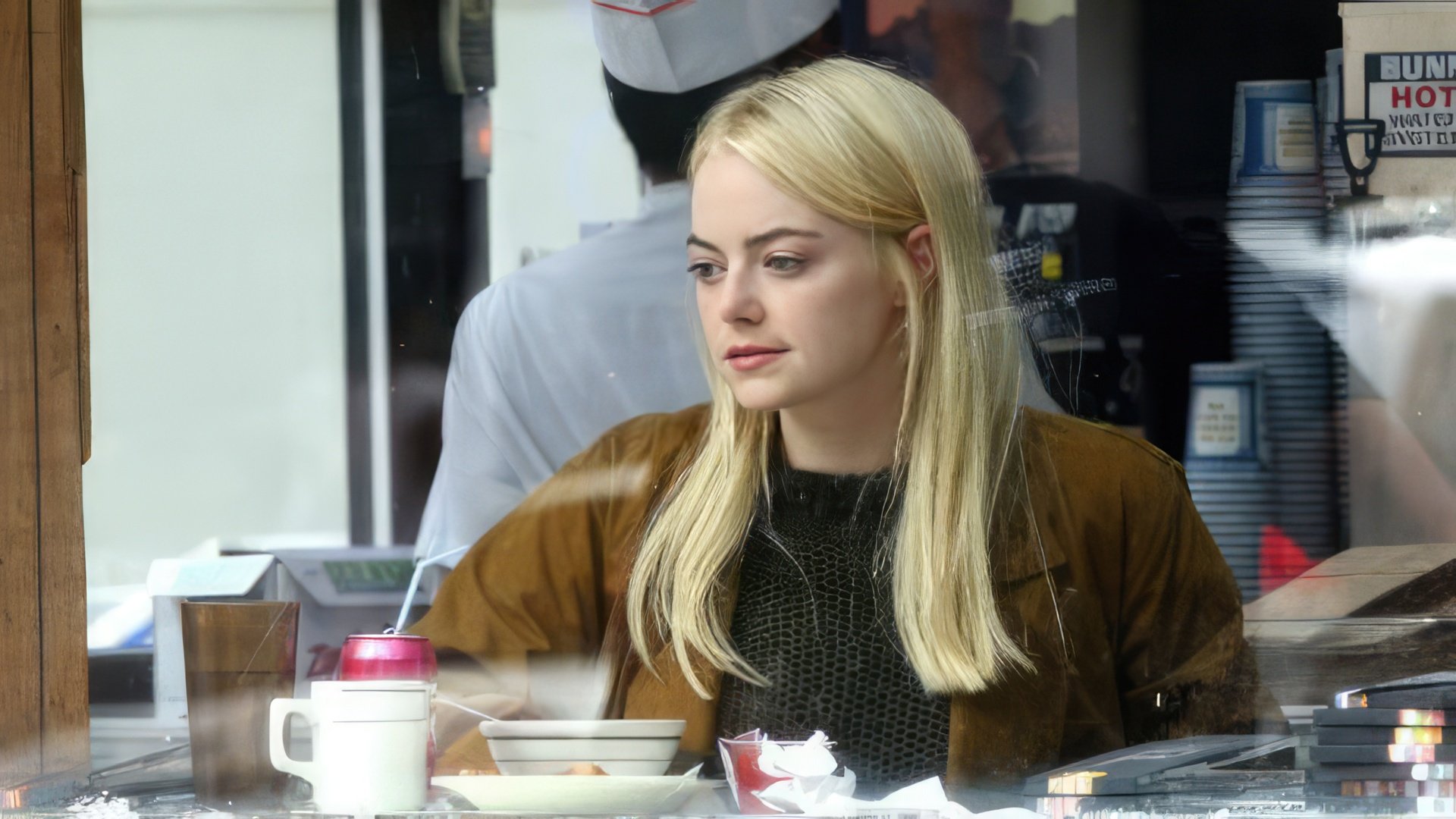 In addition to working on the TV series, Emma took part in the filming of the historical film by Yorgos Lantimos The Favourite, which was nominated as the best film of 2019. Stone, along with colleagues in the picture Rachel Weiss and Olivia Coleman also received a nomination for the prestigious film award.
Emma Stone's Personal Life
Emma Stone's personal life and her career intertwined so tightly, that most of her romantic relationships began at work. For example, in 2008 she started dating her "The Rocker" co-star Teddy Geiger. Their relationship lasted until 2010, when Emma met Macaulay Culkin's brother, Kieran. And, of course, they got acquainted while working – on the set of the comedy "Paper Man". Later, after their split, they got to portray constantly fighting ex-couple in "Movie 43".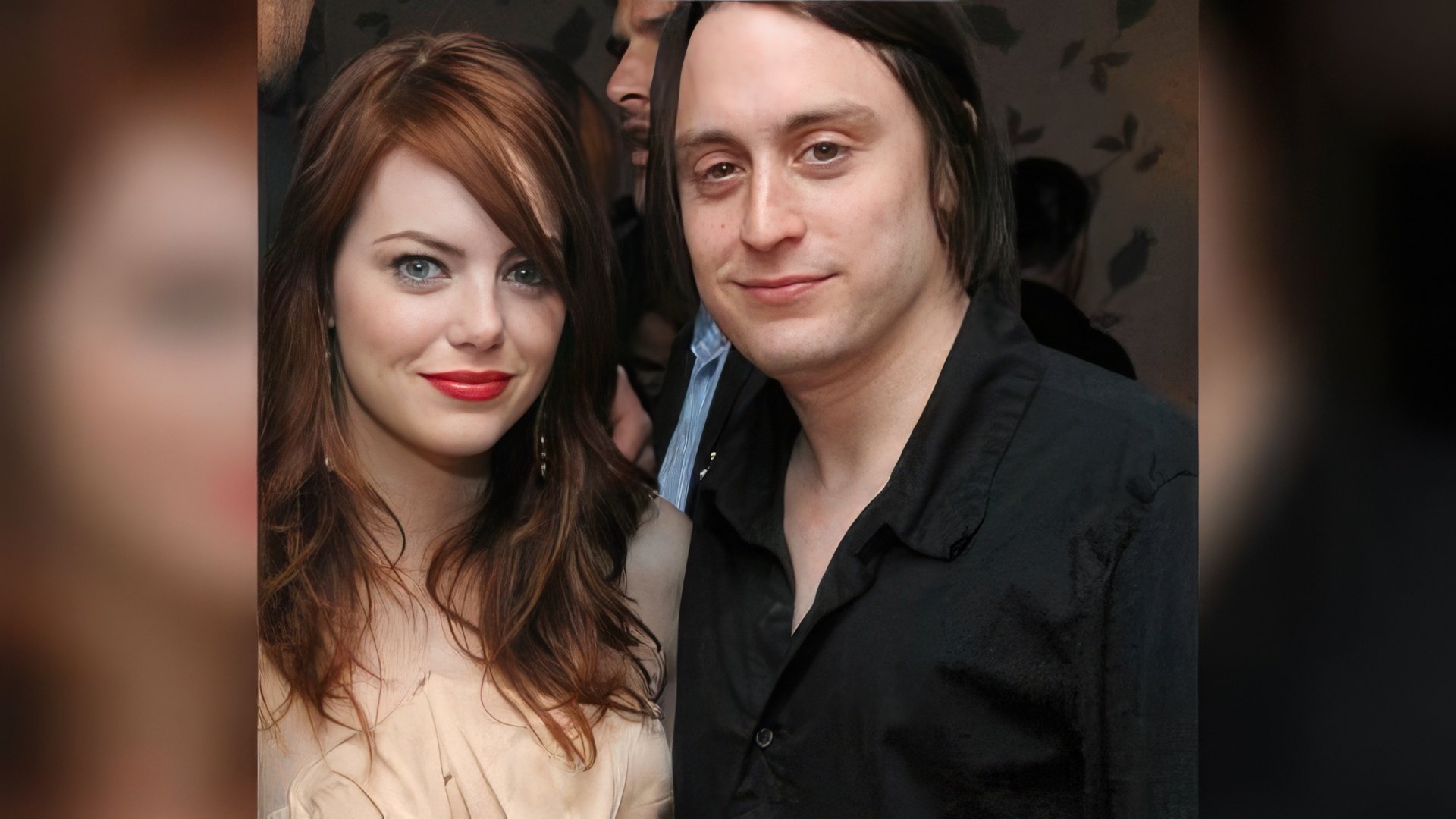 While working on the set of "The Amazing Spider-Man" the young actress started dating Andrew Garfield, who by his own admission, fell in love with Emma at first sight. The relationship developed smoothly and soon they moved together in New York, and a bit later the actress had the engagement ring on her finger.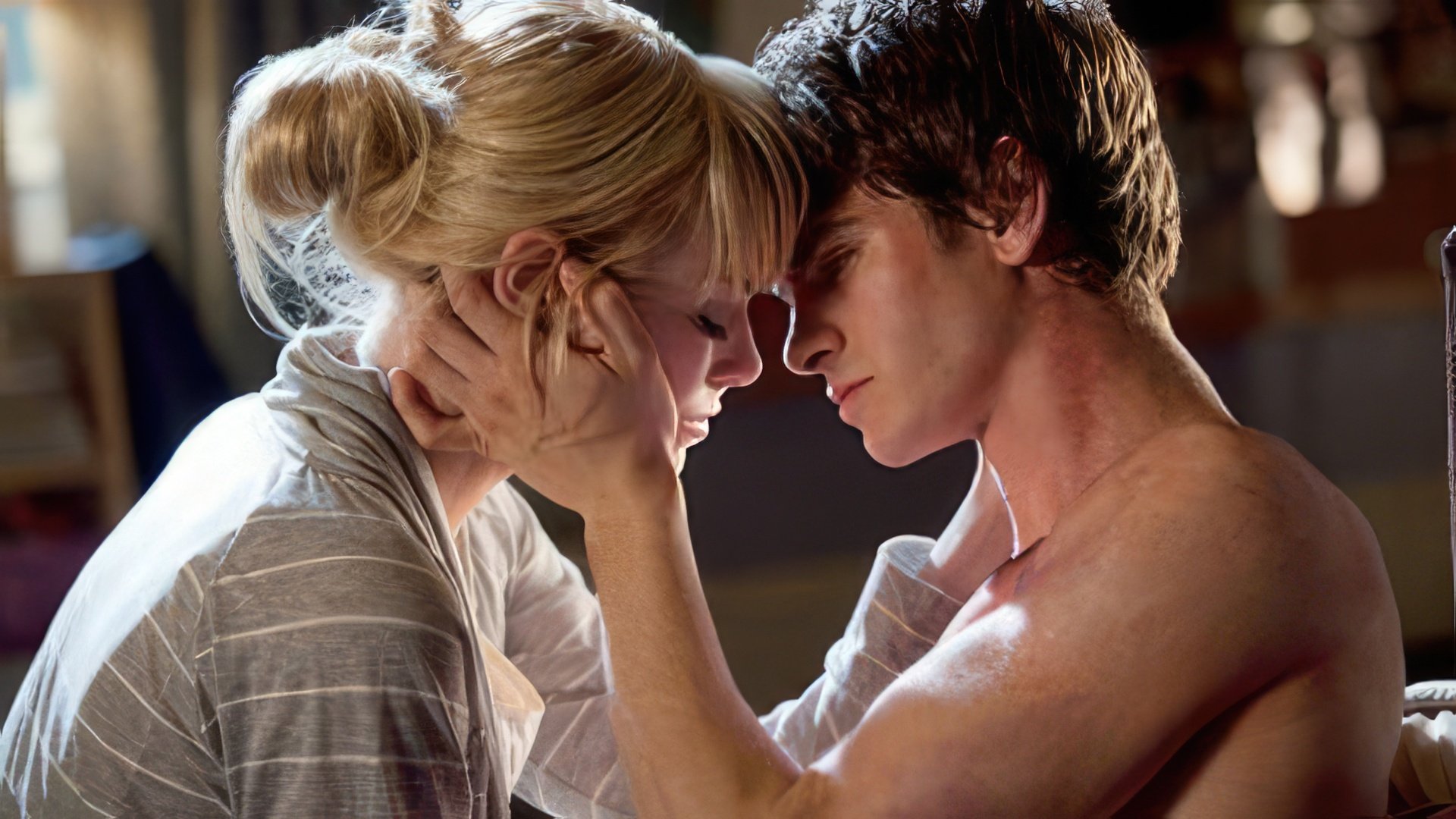 They were proclaimed the most adorable Hollywood couple, but to the majority's surprise, Emma walked the red carpet of the Academy Awards in 2015 alone. Andrew, who was busy shooting with Martin Scorsese, couldn't make time to come along. Soon after this, the tabloids reported that the couple broke off their engagement, and the eventual breakup was evident. Nevertheless, in August 2016 the paparazzi photographed Emma and Andrew holding hands and being particularly sweet to each other. A few months later in a Vogue interview, Emma sadly admitted that she still missed and truly loved Andrew.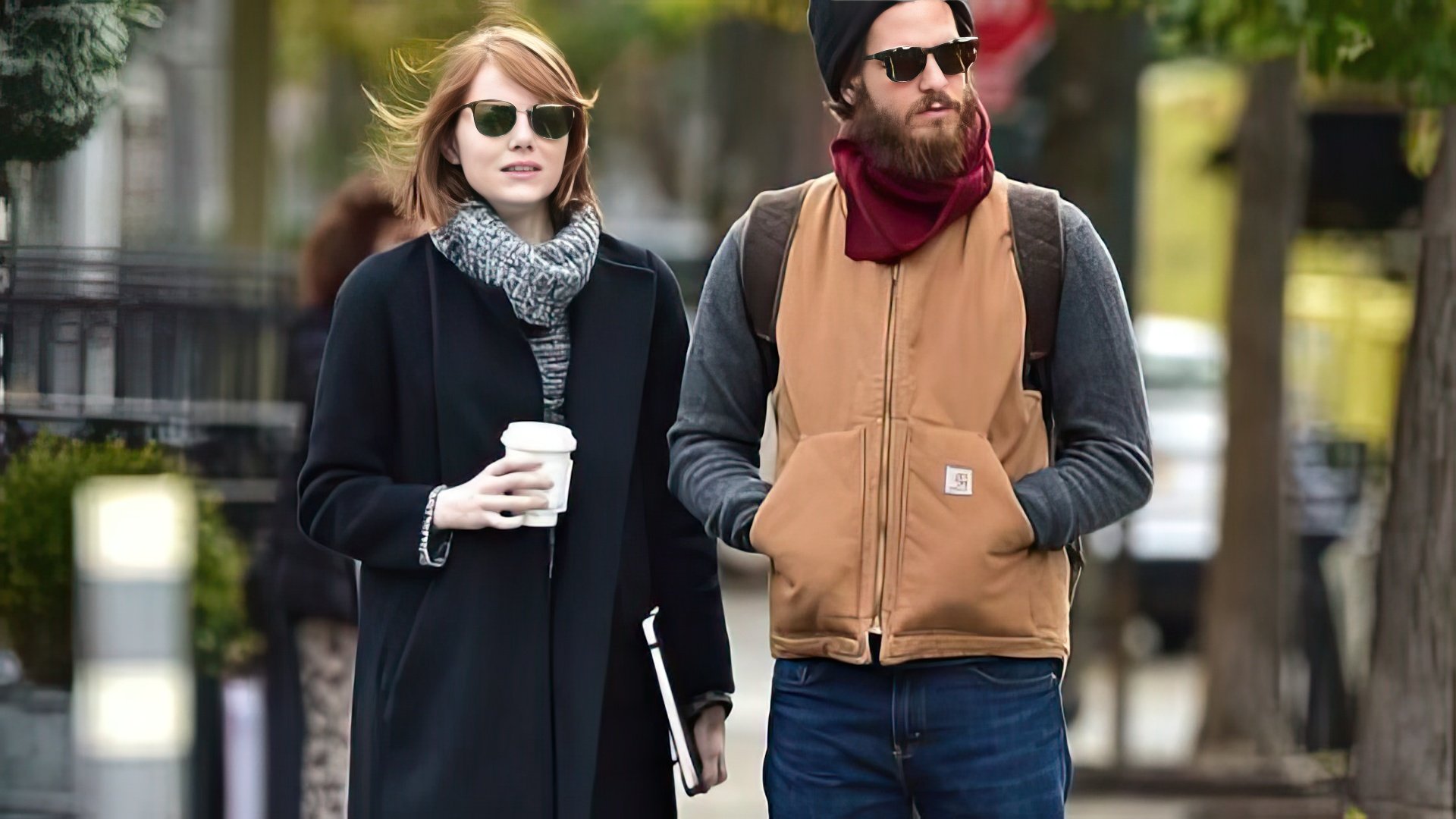 In October 2017 she began to date Dave McCary, an actor of sketch comedy band and director of 'Brigsby Bear' movie. In 2019 they announced the engagement. Their fans are sure, that Emma and Dave's marriage secretly while the covid-19 pandemic.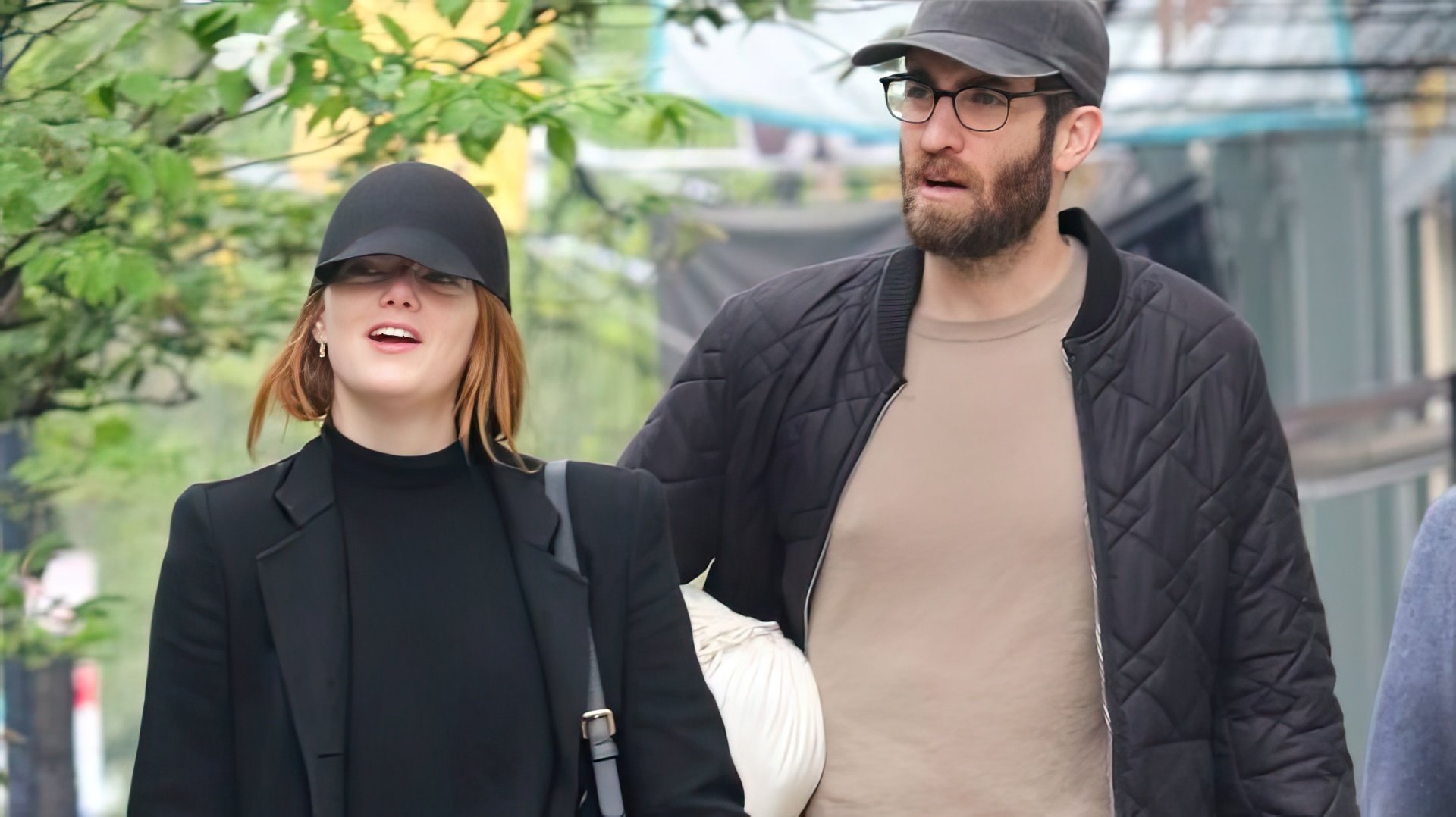 On March 13, 2021, Emma became a mother for the first time. Parents were in no hurry to disclose the sex and name of the firstborn.

The actress can often be seen together with her best friend – Taylor Swift, pop singer and songwriter. They've been friends since 2011 when they met at the Young Hollywood Awards. Emma and Taylor have a lot in common, for instance, their sense of humor and outlook on life, and they often keep each other's company at events.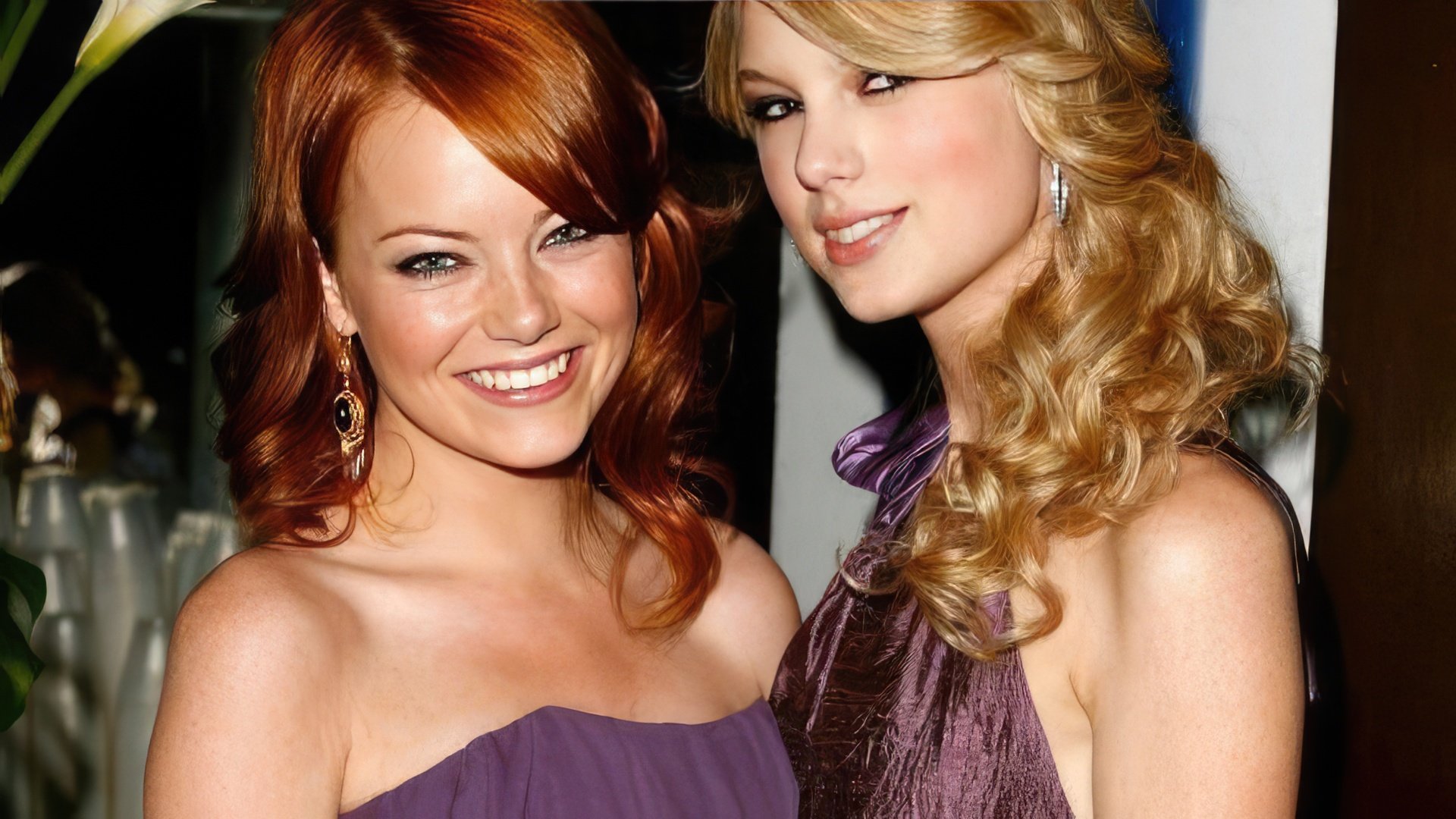 Emma Stone Now
Emma Stone will portray Cruella de Vil, the main heroine of the upcoming comedy based on '101 Dalmatines' story, who covets a fur coat made of puppies' fur. The premiere of 'Cruella' is scheduled on 2021.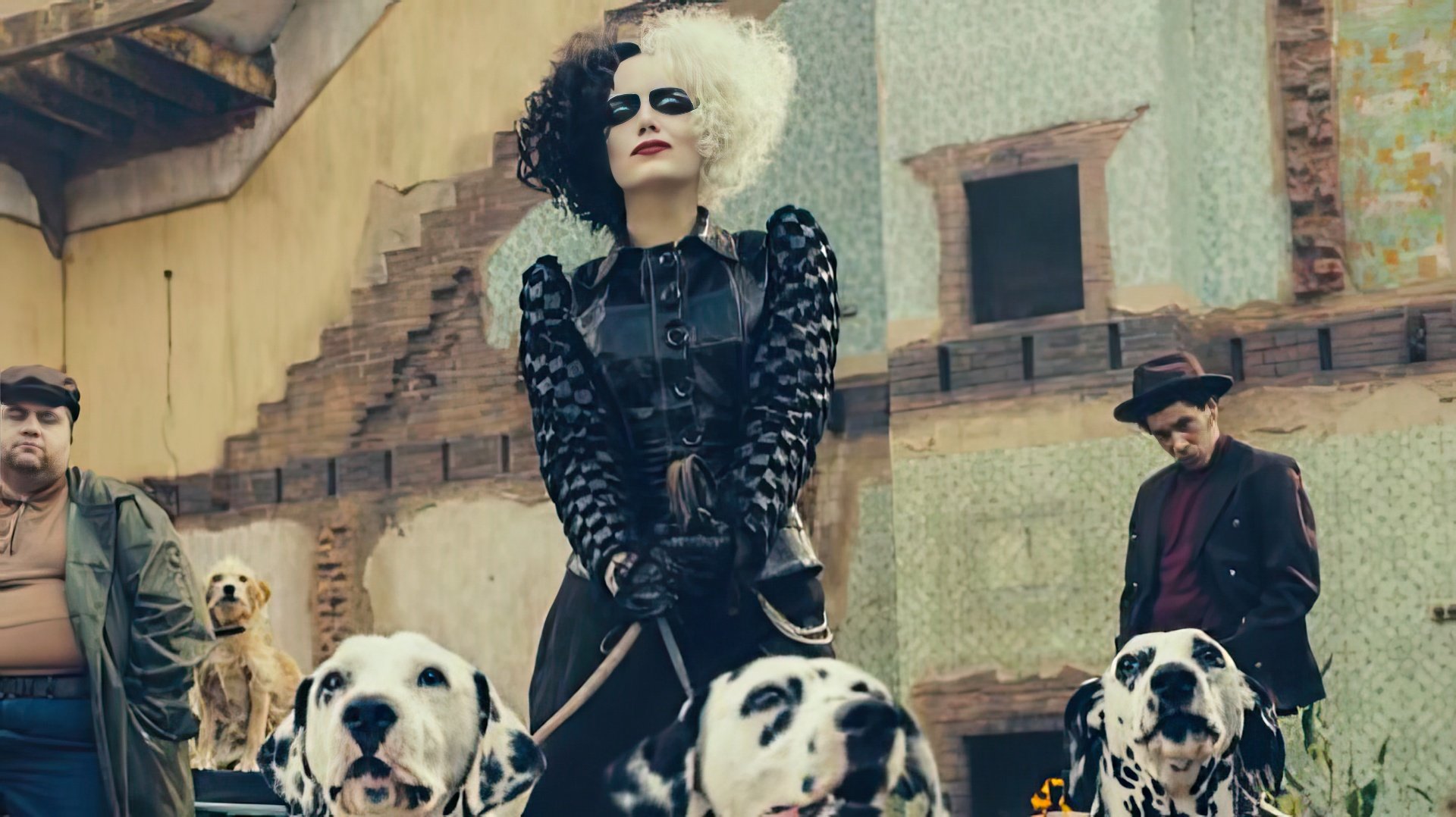 It turned out that Cruella wasn't always a villain, but became a victim of intrigues and circumstances. The audience fell in love with the ambitious, bright and creative heroine, and the Disney studio immediately began work on the sequel. The second part of "Cruella" is expected in 2025, and meanwhile Emma was working on the fantastic melodrama "Poor Things" in the company of Willem Dafoe.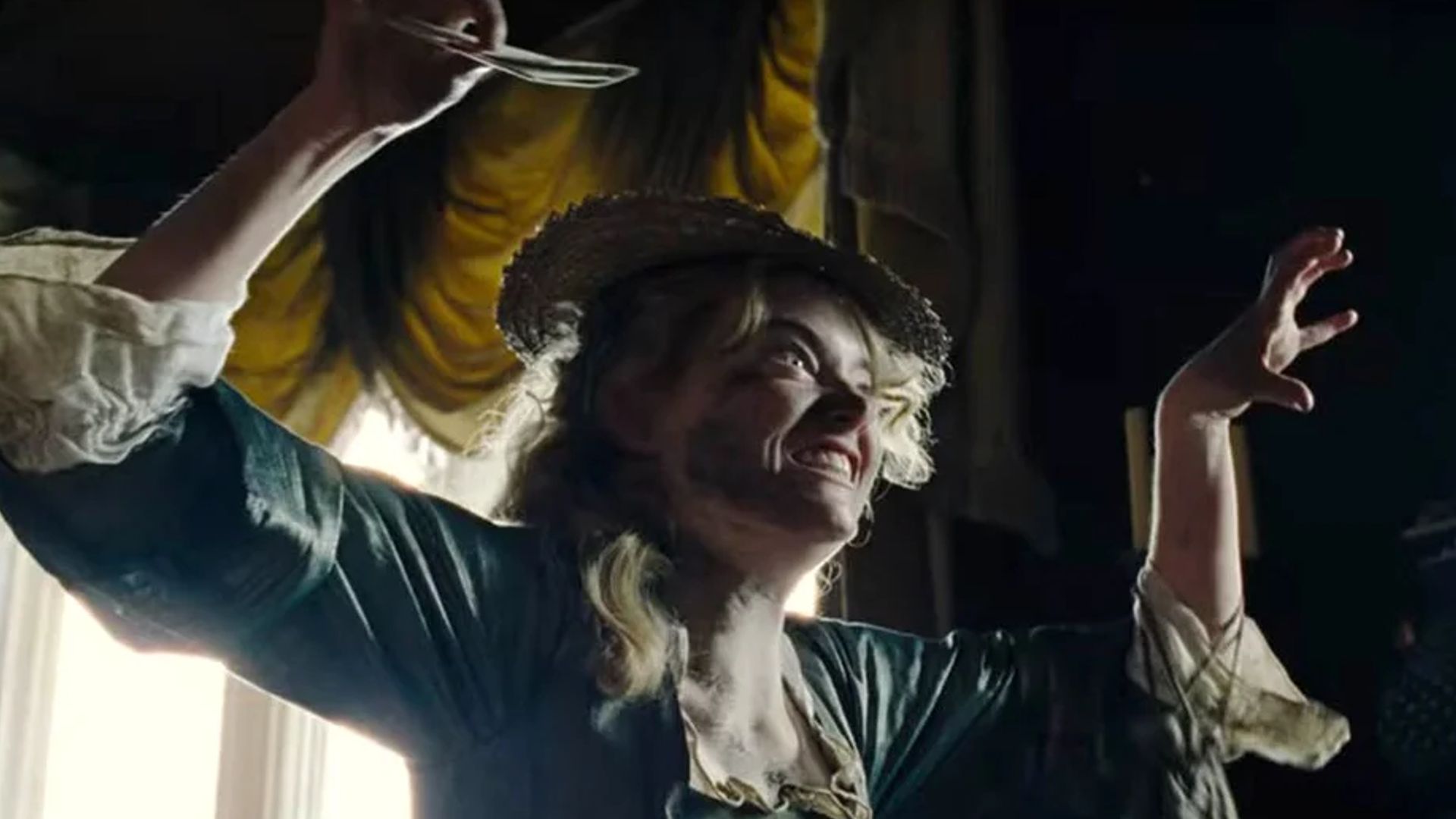 Press Ctrl+Enter If you find a mistake