Shia LaBeouf biography
Undeniably charismatic and talented American actor, filmmaker and winner of multiple awards and nominations with BAFTA and Saturn being the most notable of them, Shia LaBeouf is well known not only for his immaculate performance in such blockbusters as Transformers, Disturbia and Eagle Eye but also for taking part in scandalous and controversial performances. Net worth: $25 million.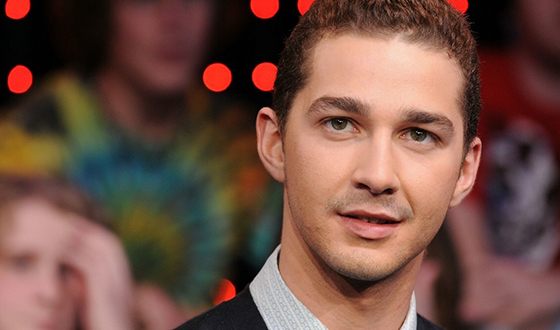 Early Life and childhood
Shia Saide LaBeouf was born on June 11, 1986, in Los Angeles, California in a very peculiar Jewish family, which actor himself later described as decent but quite strange. His grandmother, for example, changed one letter in her surname so it would sound like beef in French just to piss off her parents. This surname, paired with such an unusual name, Shia, which is derived from Hebrew and means gift of God, formed quite an extravagant name combination that was probably picked by his parents just for giggles.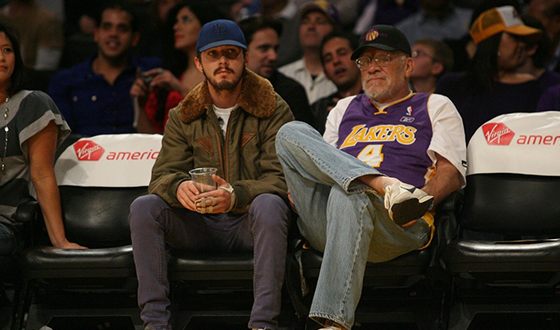 His father, Jeffrey Craig LaBeouf, failed to adapt to the peaceful file, after returning home from Vietnam, and at the time of Shia's birth worked as a clown in the local circus. His mother, Shayna (nee Saide), was a clothing and jewelry designer but worked as a dancer and a ballerina, practiced esoteric disciplines and all in all was not quite out of this world herself.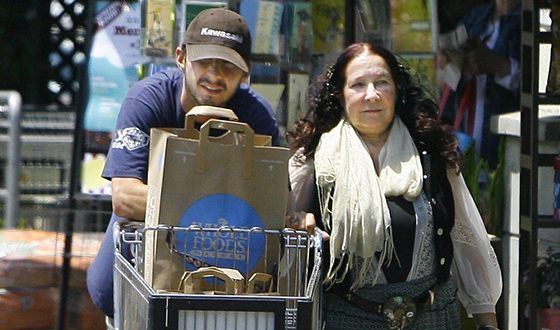 Jeffrey rarely was around the family, spending most of his time drinking with his friend's veterans and was hooked-up with heroin. He tried to battle the addiction, gave up drugs and alcohol numerous times, attending anonymous alcoholic support groups (often taking young Shia along), but relapsed every time.

When Shia was around six years old, Jeffrey wasn't able to cope with his addiction on his own and went straight to rehab. Mother, tired of his husband's addiction filed for divorce and left the family, taking the son along with her.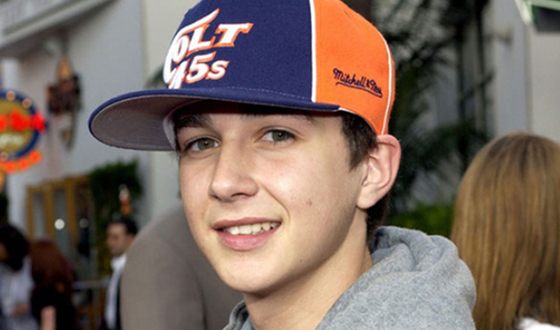 They always struggled financially, moving from apartment to apartment, which forced Shia to constantly change schools. Having no one to share his problems and concerns, soon-to-be actor coped with his troubled childhood with writing. One day, Shayna was wondering what is it Shia writing in his notes and was surprised to find plenty of satirical sketches with a slight shade of cynicism and black humor. She managed to set up some sort of a performance in a club she worked in, helping her 15 years old son to get a big deal of stage experience as a standup artist.
Early career
Pretty soon Shia got an agent, who helped the young actors to navigate around Hollywood acting circles and secure some big roles in serious movies. Prior to that, LaBeouf already tried the waters on screen, but mostly in series, where he was cast on secondary roles. Holes (2003) has brought Shia his first share of popularity; he got an opportunity to work alongside Sigourney Weaver and Jon Voight. Being known mostly for his comedic performances, in the movie Shia got to showcase his impressive dramatic talent, broadening his own professional horizons. Later on, he was able to continue his success streak starring in The Greatest Game Ever Played (2005). Shia LaBeouf appeared in fantasy film I, Robot (2004), and mystical drama Constantine (2005). A couple of years later he got to star in Disturbia (2007), which established his as an established actor. But the real breakthrough happened in fantasy blockbuster Transformers (2007) where Shia portrayed school student Sam Witwicky, overnight making young actor a real Hollywood level star.
Career Breakthrough
Transformers was an enormous box office success, allowing its creators to continue on with franchise with second and third parts of Autobot saga. Thanks to his appearance in these movies, Shia LaBeouf was able to secure his future financially and not care about the money at all, even though he was never focused on the material side of life.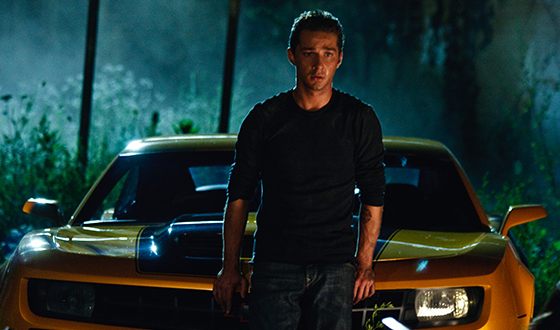 After the success of the Transformers, the actor found himself being swarmed by venerable directors and castings. Steven Spielberg cast Labeouf in his fourth installment of Indiana Jones (2008) and invited to another of his projects - Eagle Eye (2008). In 2009 Shia LaBeouf appeared in unusual comedy-drama anthology film New York, I Love You, consisting of eleven short video novels, directed each by a different director. Movie Featured Andrey Zvyagintsev, Natalie Portman and Scarlett Johansson.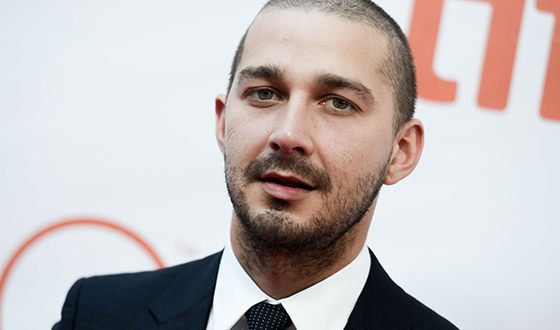 A year later actor appeared in Oliver Stone's Wall Street: Money Never Sleeps (2010) movie, paired with up with Michael Douglas himself. After that he joined Tom Hardy in Lawless (2012) crime drama film. Later on, he appeared in Nymphomaniac (2013) by Lars von Trier, where he met his future wife.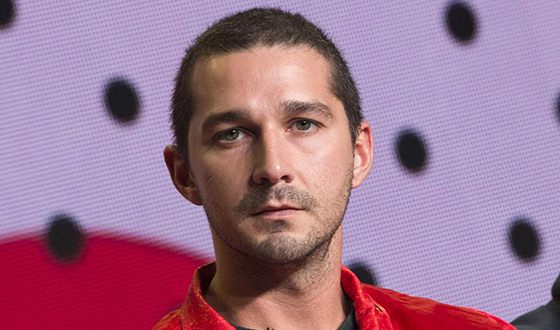 It's worth mentioning that Shia fanatically prepares for his every role and tries to live out every character. He was heavily drinking during the filming of Lawless, took LSD on Charlie Countryman set, and even punched out his front tooth for a role in Fury. His behavior in real life was also quite eccentric and unconventional, sometimes even outright shocking, earning him a title of a new Hollywood Madman.
Controversy and scandalous behavior
Shia literally attracts controversy, constantly appearing in the middle of scandals and even legal troubles, and he genuinely seems to enjoy it. Forget about his already becoming regular fights with the police, multiple arrests, and driving while under the influence legally questionable substances. Lately, he is notorious for his performances, which often lead to public resonance and making the front pages of many outlets.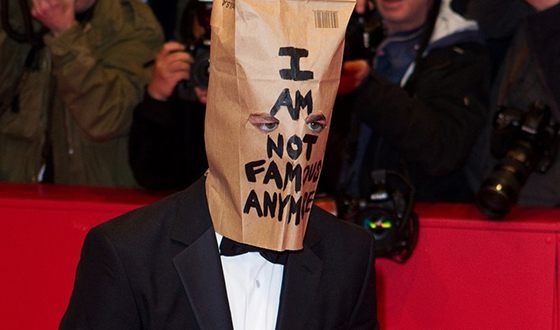 During the premiere of Nymphomaniac by Lars von Trier, Shia appeared on a red carpet wearing a brown paper bag over his head with the words I'M NOT FAMOUS ANYMORE written on it. According to Zoomboola.com, a few years later he made an appearance at Oxford University, where he was riding an elevator and talking with the strangers a whole day, filming and streaming the performance on the internet.

He also arranged a meeting with his social media followers it one of the New York cinemas, where he was watching his own movies for three days straight.

In 2017 Shia, protesting against the elected president of the USA Donald Trump, started a solo demonstration, provoking a number of Trump supporters in the process. LaBeouf caused a fight to break out, leading to several people being injured. Few months after that, a drunk actor caused all hell to break loose in a local bowling club and was forced to go to rehab to cure his drug and alcohol addiction. It was not his first rodeo at the addiction therapy; the actor openly admits that he has serious problems regarding managing his relationship with substances.
Personal life
The actor is well known for his affairs, especially on film sets. Their relationship with his future wife, actress Mia Goth, his partner in Nymphomaniac, wasn't an exception. They first met back in 2012, then spent 4 years in a relationship, and officially married only in 2016.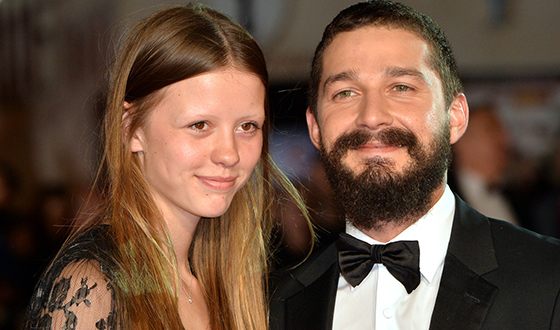 The happy family was not meant to last long and the couple divorced in autumn 2018. Surprisingly enough, there was no controversy or beef between the actors; they peacefully divided their property and moved on with their lives. The main reason for separation was Shia's alcohol addiction.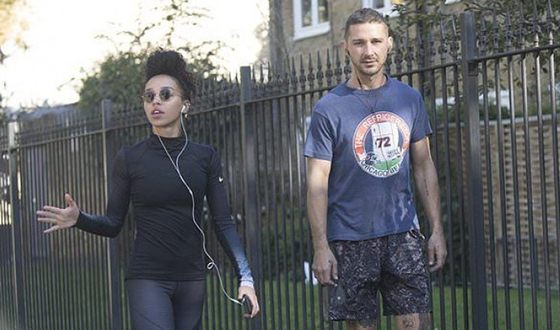 Shia was not grieving for long and quickly found himself in an embrace of Tahliah Barnett, the ex-girlfriend of Robert Pattinson. The couple is pretty open about their relationship and not afraid to show themselves together in the spotlight.

In 2020 Mia and Shia reunioned and in February 2022 media proclaimed that the couple is expecting their first baby.
Shia LaBeouf now
In 2019, the world saw two films with Shia LaBeouf at once. In the film "Honey Boy" the actor played the role of James Lort. He also acted as a screenwriter. In the same year, he played Tyler in The Peanut Butter Falcon. "The Tax Collector" is scheduled to premiere in November 2020, starring Shia.
Press Ctrl+Enter If you find a mistake