Shawn Mendes
Shawn Mendes is a Canadian singer, songwriter, actor, and model. Shawn received recognition through the Stitches, Treat You Better and There's Nothing Holdin' Me Back hits. Net worth: $40 million.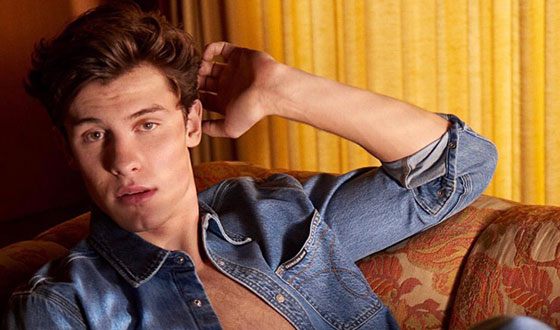 Childhood and family
Shawn Peter Raul Mendes was born on August 8, 1998, in Toronto, the largest city in Canada. His mother, Englishwoman Karen Mendes (née Rayment) works as a real estate agent. Shawn's father, Portuguese Manuel Mendes is a businessman, who sells bar and restaurant supplies. Shawn has a younger sister named Aliyah.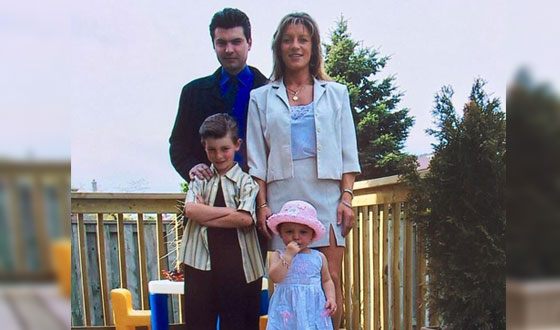 In school years Mendes was a mobile child playing ice hockey and football. In addition to sports, Shawn was interested in music, sang in the school choir, and attended acting classes. At some point in his life, Shawn decided that he wanted to devote his life to cinema.
I wanted to become an actor, I really wanted. I even went to Disney`s TV channel but I got nervous about the cameras and forgot the text, says Shawn.
Thoughts about an acting career were replaced by actions in the field of music. When I was 13, I became obsessed with music, recalls the singer. The teenager independently learned to play the guitar with the help of training videos on YouTube and soon began to post covers of famous songs.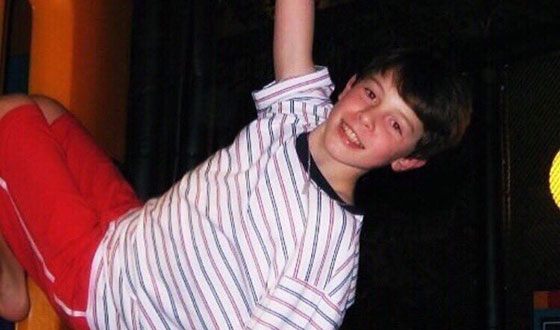 Mendes's first steps were very confident and promising. The version of Justin Bieber's As Long As You Love Me, posted by Shawn in the Vine app, earned 10,000 likes and the same number of subscribers the very next day.
Music
Thanks to the six-second music videos, the young singer achieved wild popularity in a matter of months. By the middle of 2014, he became the third most popular musician on Vine video hosting. Soon Shawn got an agent, with the help of whom he signed a contract with Island Records. Such artists as Bon Jovi, The Killers, Lady Sovereign, Ariana Grande, Selena Gomez and other famous artists collaborate with the record company.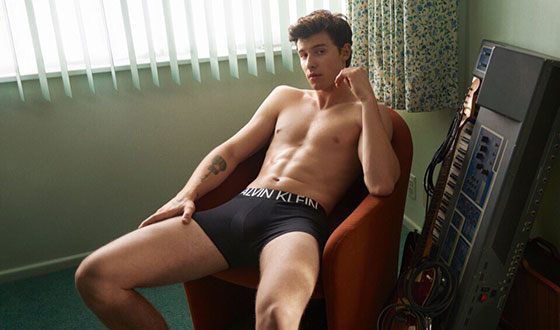 The artist's debut single, the Life of the Party blew up the charts and Shawn became the youngest singer who had made his debut right in the top 25 of the American Billboard Hot 100.

Later Mendes's life was filled with usual events for any musician - concerts, tours, and rehearsals. Listeners, especially the young audience, adored Shawn and very warmly welcomed his debut album, the Handwritten (2015), filled with energetic and inspiring music in the pop and pop-folk styles.

In one of his interviews, Shawn told that his work was greatly influenced by Jon Mayer, Ed Sheeran and Justin Timberlake, as well as Led Zeppelin and several reggae artists his parents adored.
- I want to make anthems for people and important moments in their lives ... And I don't want to write songs that would sound for several months and then leave forever.
A good example of such an anthem is the Stitches single, which entered the top ten songs of the year in the United States and has been spinning daily on all radio stations in the world since then. A large step for the senior-singer was touring with Taylor Swift in North America and recording the soundtrack for Disney Channel's Descendants musical. Shawn could compete with Justin Bieber in his popularity. This was discussed by all sorts of polls and ratings by reputable publications like Forbes and The Times, which have repeatedly included Mendes in the list of the 30 most influential teenagers in the world.

In June 2016 Mendes finished school and was finally able to devote all his time to his career. Shawn's successes could only surprise: his second album the Illuminate, presented on September 23, 2016, became platinum, and the Treat You Better single sounded from everywhere. Tickets for concerts of Shawn's world tour, which he left for in April 2017, were sold out like hotcakes. The musician himself was honored as an artist, three of whose songs had taken the 1st place in the Billboard Adult Contemporary - by the way, this was an unprecedented event in more than 50 years of the chart's existence. In May 2018 Mendes released his third album the Shawn Mendes with a tracklist of five songs in the style of pop with elements of pop-rock, blues, and R & B. The album was met with positive reviews and it was particularly sold well in the singer's homeland. To promote the album in 2019 Mendes went on a world tour of the same name and also actively performed at music festivals throughout Europe, North, and South America. The teenager was even lucky enough to sing at a concert in honor of the 92nd birthday of Queen Elizabeth II.

In December 2018 the singer released the EP The Album (Remixes). The mini-album included remixes of his Where Were You in the Morning? with DJ Kaytranada, Why with American singer Leon Bridges and Youth with Canadian actress Jessie Reyes.
Acting career
In 2013 Shawn voiced one of the heroes in the Underdogs animated picture about brave footballers and true love. Two years later Shawn tried himself as an actor, starring in one of the episodes of the 3rd season of The 100 postapocalyptic series.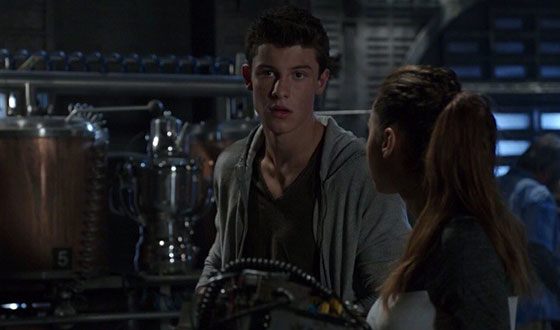 Mendes also appeared in a documentary made by YouTube star Casey Neistat. The short project, which became part of the Artist Spotlight Stories series, tells the story of Mendes's life backstage during one of his tours.
Fashion
In 2016 Shawn Mendes signed a contract with the Wilhelmina Models agency, which such stars as Nicki Minaj, Demi Lovato, Nick Jonas, Leona Lewis, and others collaborate with.

The musician participates in fashion shows, as well as represents Emporio Armani's Autumn-Winter 2018-2019 watch collection and Calvin Klein and its #MyCalvins underwear collection.
Shawn Mendes's personal life
Shawn Mendes openly told us about his struggle with an anxiety disorder in the In My Blood song from his third studio album. The artist said that he was undergoing treatment and worked with a psychotherapist.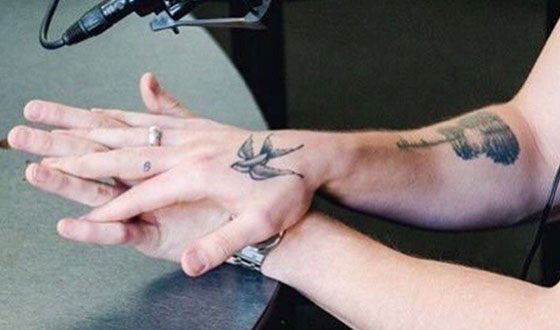 There are a lot of rumors about Mendes's sexual orientation, which the artist chopped off in a recent interview: First of all, I'm not gay. Secondly, my orientation does not matter. Your focus should be on my music, not on my sexual preferences. Fans are worried that Shawn has no serious relationships yet. He was credited with affairs with actress Hailee Steinfeld, Cuban-American singer Camila Cabello, Hailey Baldwin (actor Steven Baldwin's younger daughter and Justin Bieber's current wife).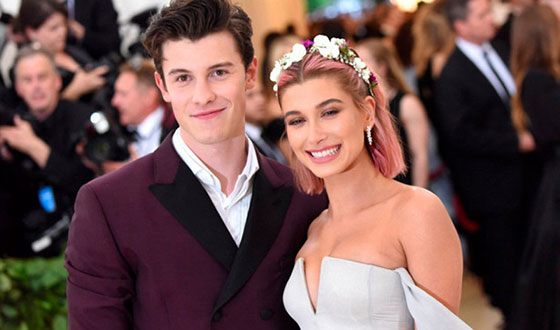 According to Zoomboola.com, in 2019, it became known that the singer was still dating Camila Cabello. During this time, the couple gained a lot of fans who follow the fate of the lovers on social networks.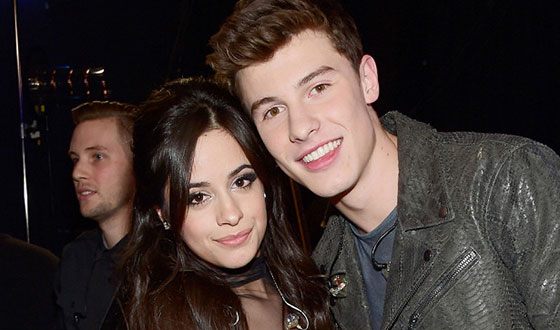 Shawn Mendes is actively engaged in charity. He collaborates with the Pencils of Promise non-profit organization, which builds schools and helps improve the quality of education in developing countries. In particular, the guy collected more than $ 25,000 to build a school in Ghana. In September 2017 Mendes, together with the American Red Cross, founded the Earthquake Relief Fund for Mexico, donating $100,000.
Shawn Mendes nowadays
Over the past year, Shawn Mendes has been working on a new album. In October 2020, his girlfriend Camilla Cabello announced his release and congratulated her beloved on the premiere. Fans also expected Mendes to record a song with Justin Bieber, but this information was not confirmed.
Press Ctrl+Enter If you find a mistake