Biography of Demi Lovato
Demi Lovato is a young woman with a multifaceted talent. She courageously withstood the difficult period of youth and overcame a severe psychological illness; starred in popular TV series ("Glee," "From Dusk Till Dawn," "Sonny with a Chance") and youth films ("Camp Rock," "Princess Protection Program"), she also made a musical career. She herself writes lyrics and music, skillfully plays piano and guitar, dances nicely. Overall, she is incredibly charming. Her net worth is about $40 million.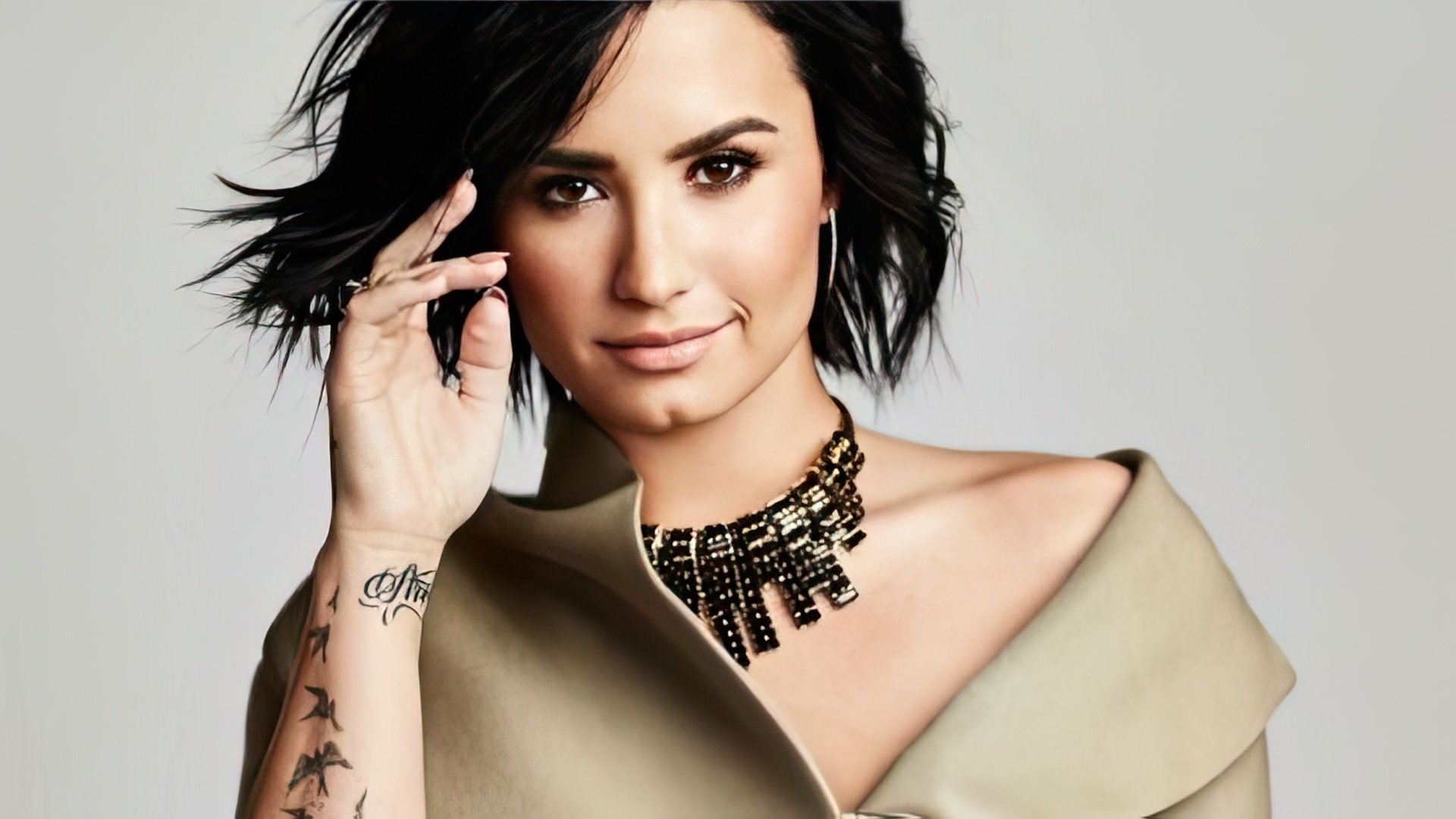 Childhood
Education and early development of the star-to-be was almost completely an achievement of her mother. The girl does not really remember her father because he left the family when she was two years old – he divorced the mother, Diana Hart. Perhaps this was the reason why Demi was very vulnerable and could not stand up for herself in the face of her classmates, could not respond confidently to constant bullying and gossips.

Demi had a good relationship with her sisters though – the elder, Dallas, and the younger (step-sister) Maddison. However, even they could not help the girl learn how to deal with the attacks of peers and to get along with others in general. At some points, her psychological state was very difficult. As the singer herself admitted, the idea of suicide has been haunting her since she was seven. Therefore, Demi's mother decided to transfer her daughter to homeschooling.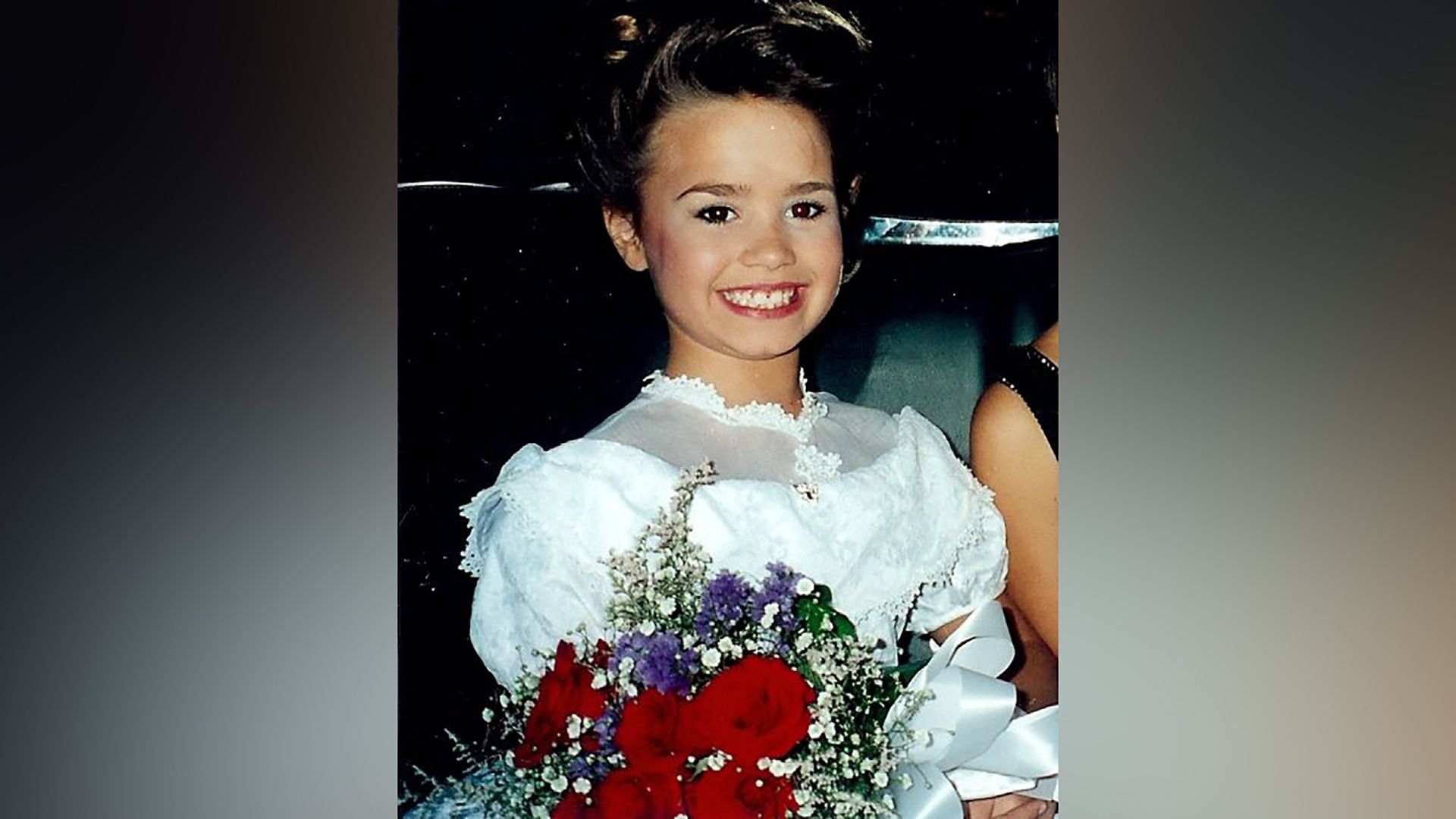 The future singer started to get acquainted with the world of music at the age of seven. It was during this period that she began to learn how to play the piano. Several years later, having mastered the basics of the piano, she took on the guitar. And when the six-stringed instrument was conquered as well, the girl with an evident musical talent did not stop at things she achieved. The next step was acting school. She got the diploma of the senior school externally.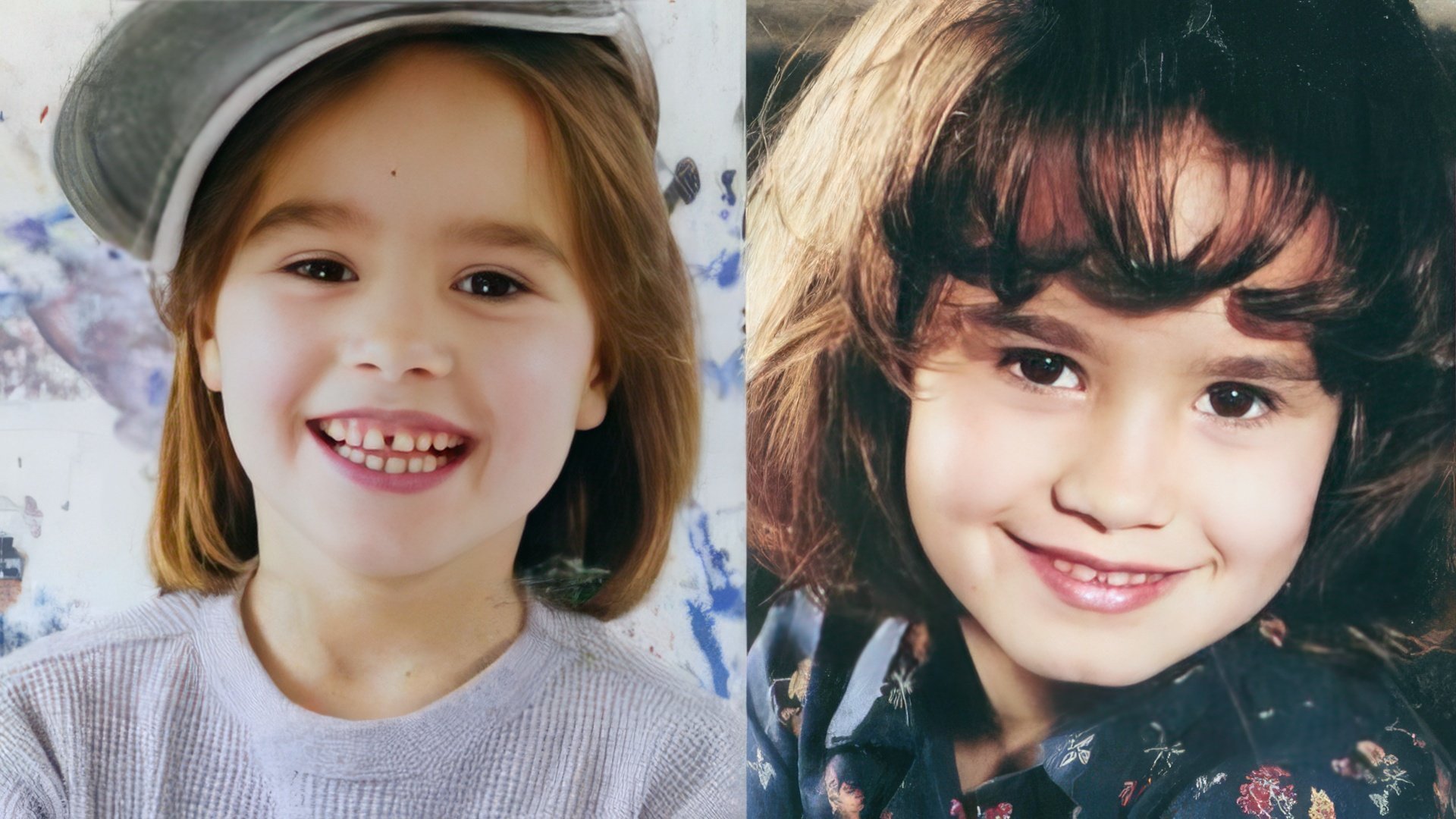 The early career
Although many fell in love with Demi Lovato as a singer, and she herself has repeatedly stated that music is on the first place for her, - her first success was associated with cinema. Being still very young, she managed to star in the children's television project "Barney and Friends." In the same film, by the way, you can see and another young star, Selena Gomez, who was a best friend of Demi till 2019. According to Zoomboola.com, 2006 was a landmark for a young actress: Lovato was invited to play in one of the episodes of the cult series "Prison Break" (4 series 2 seasons). After this, the career of the Dallas-native girl has intertwined with Disney company. The company's leaders not only gave her roles in projects "As the Bell Rings" and "Camp Rock" (in the latter, Demi played the lead role) but also picked her songs for soundtracks.
Important career stages
It was "Camp Rock" that became the first break for the girl. There, the song "This Is Me" was played, which Demi Lovato performed in a duet with Joe Jonas. Immediately after the premiere, this composition hit the charts and soon topped them. "Princess Protection Program" is a series in which Lovato played with Selena Gomez again. By that time, both girls had become widely known, and the number of viewers of the TV project exceeded 8 million people. One of Demi's most famous songs, "One and the Same," was also performed there. Warm-up performances at the opening of the concert of the popular boyband Jonas Brothers became the first milestone in Demi's development as an independent singer. Soon her debut album "Do not Forget" was released. Critics all over the world were amazed by the quality of this collection of songs recorded in just 10 days. The following albums "Here We Go Again," "Unbroken," and "DEMI" were met as warmly as previous ones. They were especially popular in the homeland of the girl's father – Mexico.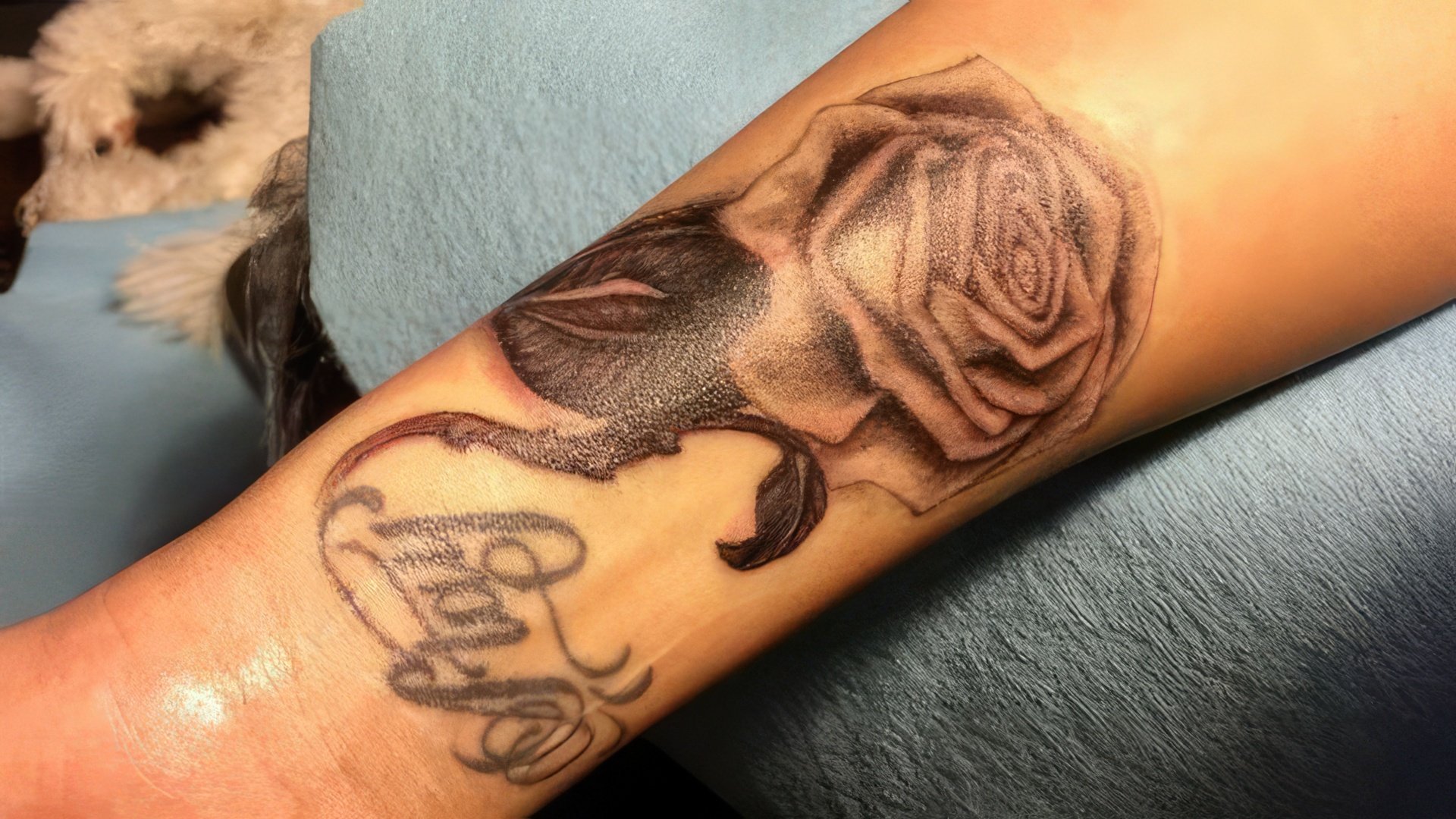 Demi Lovato's participation in the jury of the TV project "X-Factor" became the confirmation that she had achieved the status of a celebrity in America. In this project, her colleagues were such recognized performers as Britney Spears, Al Ey Reid, and Simon Cowell. And in October 2015, a new, fifth solo album by Demi Lovato called "Confident" was released. "Cool for Summer" became an absolute hit entering the repertoire of nightclubs and dancefloors around the world. The clip for this song was released in the summer of the same year, and just over a day, it got more than three million views on Youtube.

Active life on the Internet does not prevent Demi from professional development. She continues to work on new songs – she always writes the lyrics herself. Filmmakers keep an eye on her as well – they invite her to film in their projects and to give her voice to cartoon characters. For instance, Smurfette from the third part of "Smurfs" speaks in Demi's voice as well as Lenore from «Charming».

In September 2017, the singer's 6th album "Tell Me You Love Me" was released. The tracklist includes 12 lines including the lead single "Sorry Not Sorry" (the one that has a bright video clip on it). In an interview, Demi said that this song is dedicated to her haters. The same year, a documentary about Demi "Simply Complicated" was released, from which the singer's fans drew a lot of new information about their queen. Also, it is known that in the future, the third part of the film "Camp Rock" will be released.
Personal life of Demi Lovato
Apart from the romance with Miley Cyrus's brother when they were very young, Demi's first serious relationship was with Joe Jonas of Jonas Brothers. This story touched thousands of fans of the film "Camp Rock." However, as it often happens, such a beautiful romantic story had by no means a beautiful end. The break up was hard for Lovato. Her illness, bipolar disorder became aggravated – and the girl needed a three-month treatment at the Chicago Psychological Aid Center.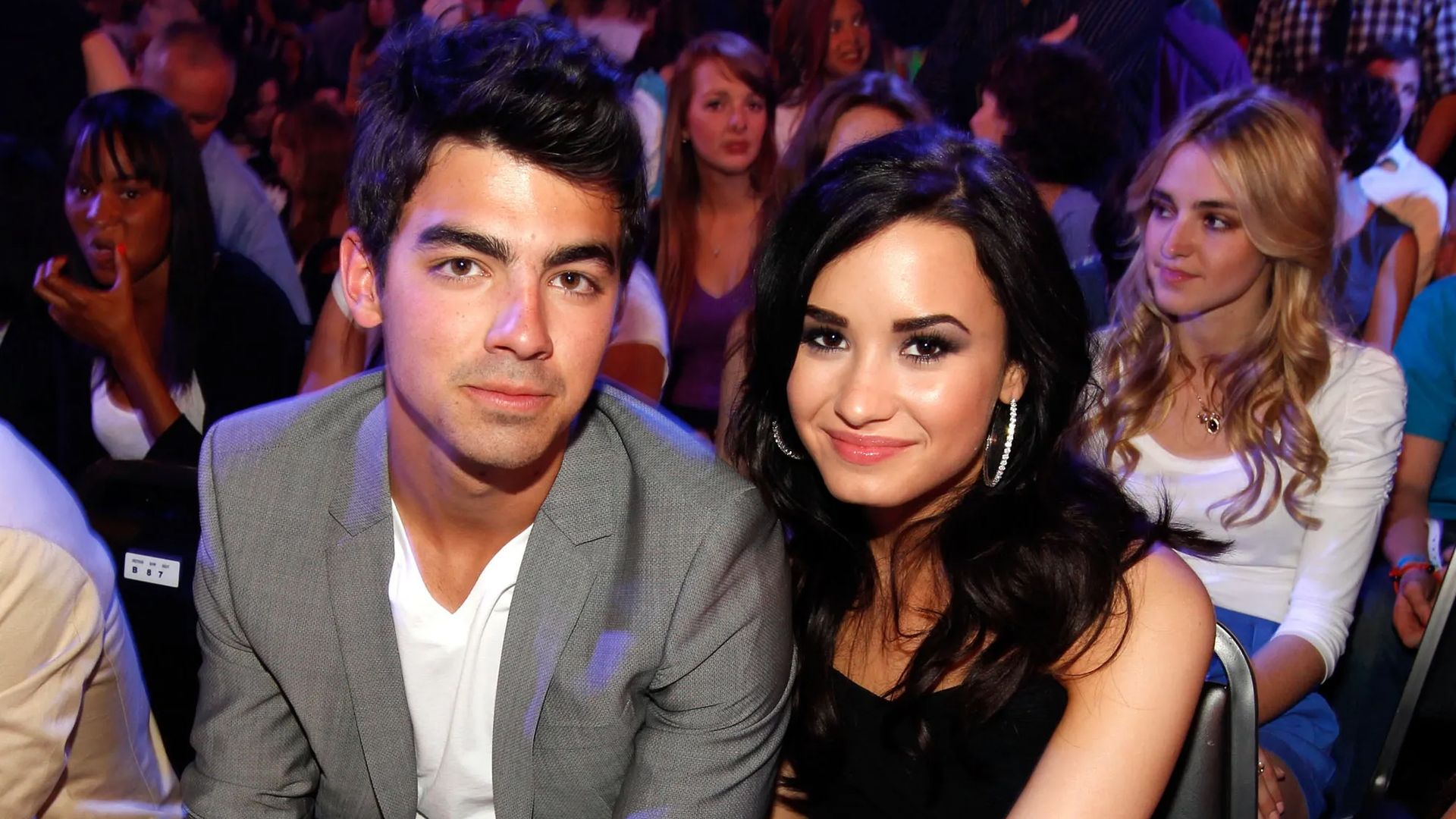 On the set of the series "From Dusk Till Dawn," Lovato started an affair with Wilmer Valderrama who was famous for being a hopeless gigolo. That was because he, being a little-known actor, dated with Jennifer Love Hewitt, Mandy Moore, and Lindsay Lohan in a row. The couple was together for more than five years, but in June 2016, the media announced their break up. Fortunately, this time, Demi did not take the separation so seriously. "I became an adult and feel free," she told the reporters.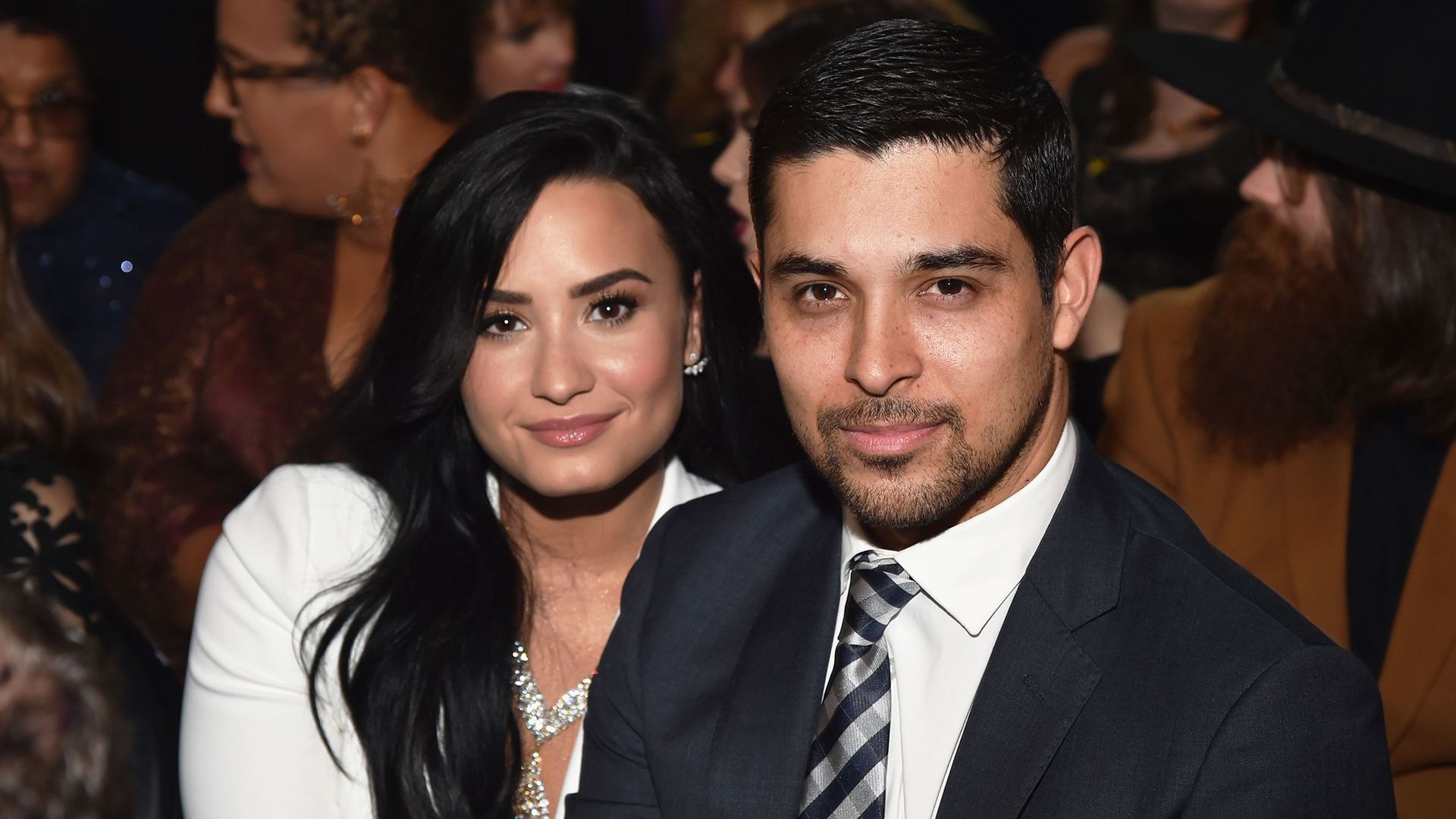 In October 2016, Demi Lovato was caught during a date with 39-year-old John Mayer, a former lover of Katy Perry. They spent time together in Catch L.A., a popular nightclub. Subsequently, she had minor intrigues, but after all, in 2018 the girl's heart is free again.
Social activity
In addition to her professional activities, Demi Lovato takes part in various charity events. The young star is considered to be one of the most ardent defenders of the LGBT community. Remembering her experience as a child, Demi is actively fighting against bullying at school.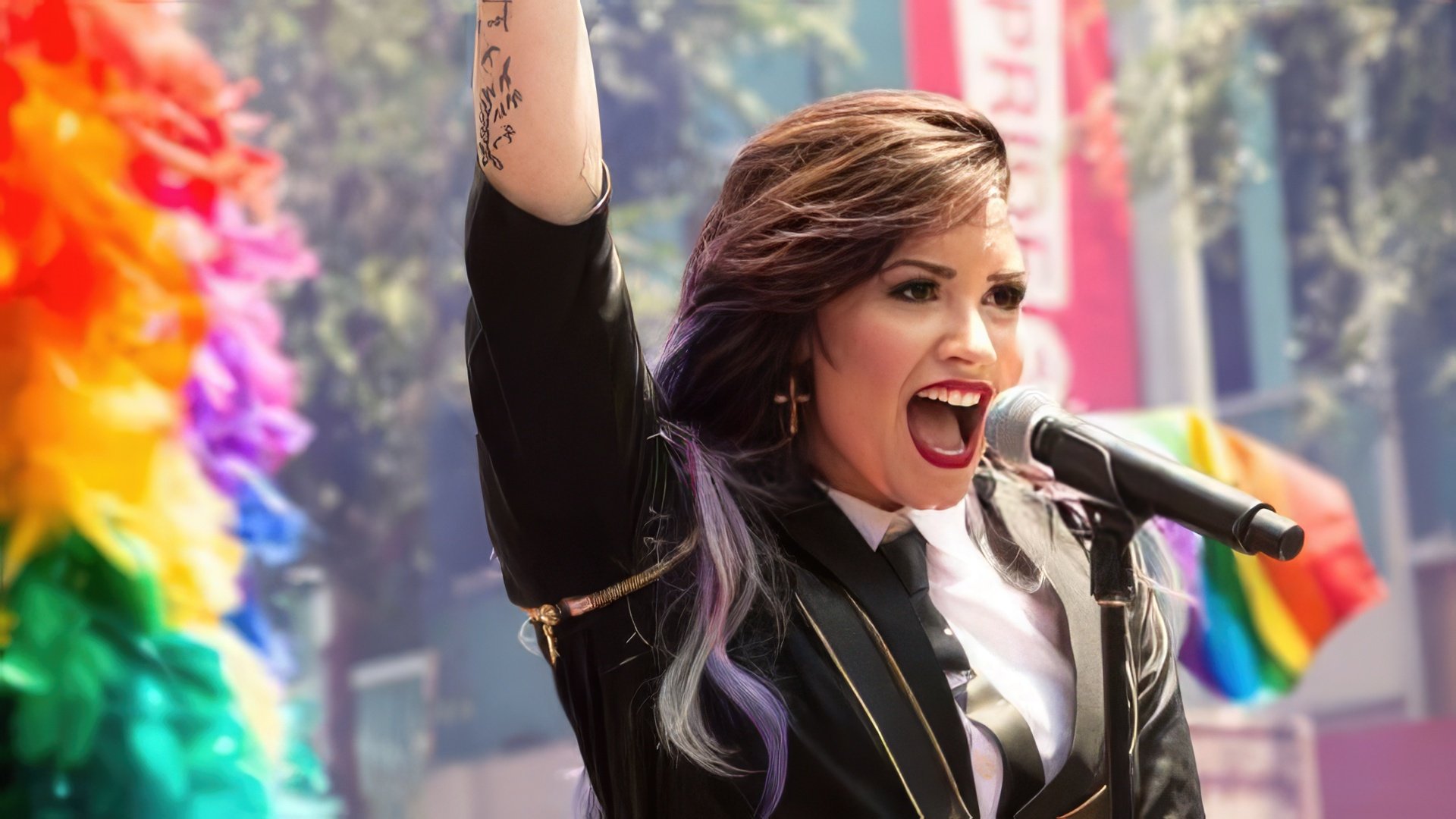 Lovato is an active social media user. One of the most interesting stories was when she deleted her Twitter and Instagram accounts. The girl said that she was tired of reading the incessant haters' attacks, and decided to leave social networks once and for all. However, Demi's "digital detox" lasted not longer than one day. As she got back, she stated she loved her fans more than hated the haters.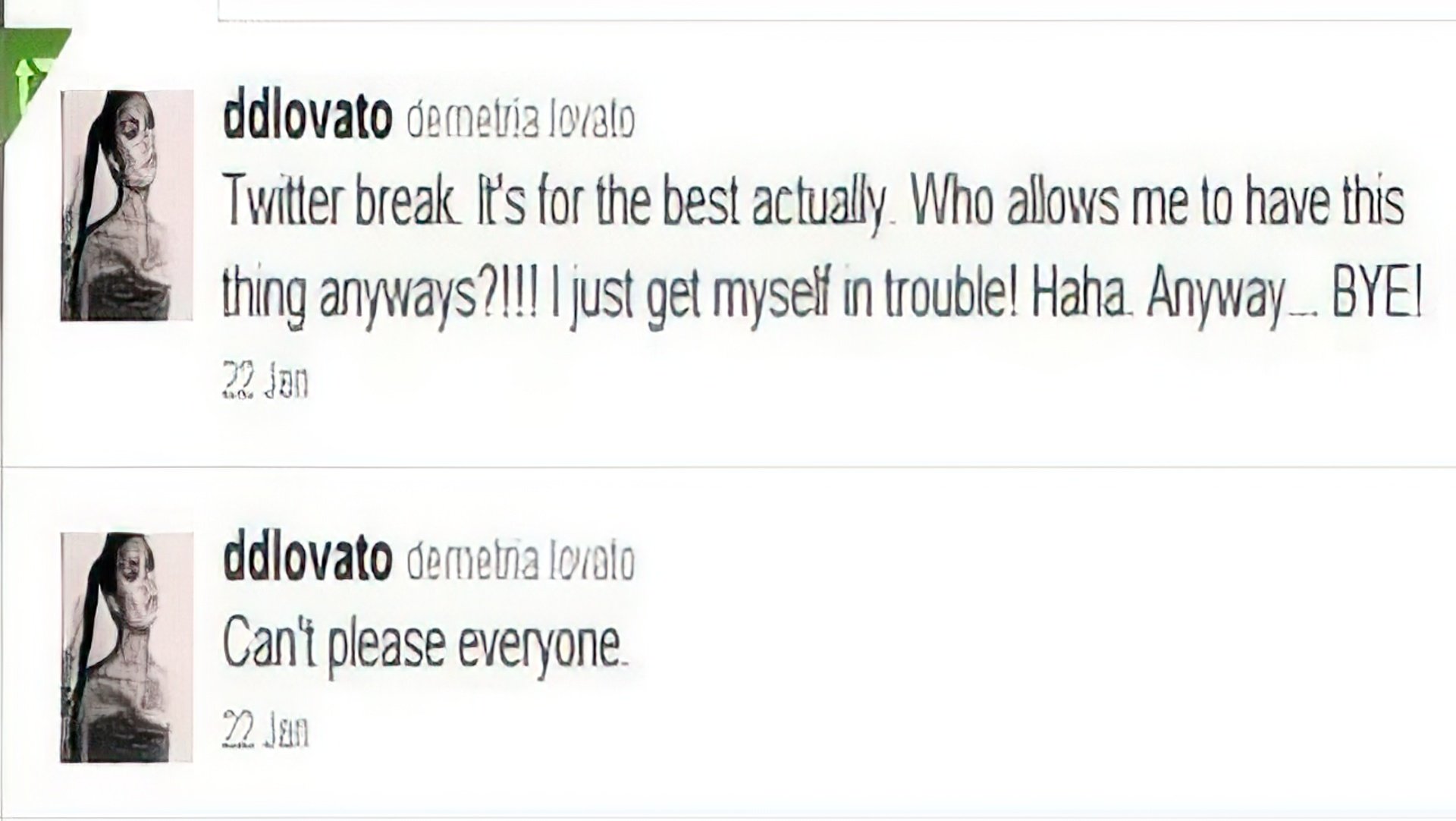 Demi Lovato Now
24 July 2018, Demi Lovato was hospitalized with a heroin overdose. 6 previous years she stuck to a healthy way of life, but her song 'Sober' gave a hint, that Demi had returned to her old bad habits. Doctors saved Demi's life, and the singer got into rehab. In May 2019, Lovato began a partnership with a new manager, Scooter Braun. Soon she got a new role in the Netflix movie 'Eurovision' starring Will Ferrell and Rachel McAdams. In March 2020, she released a new single 'I Love Me' and sang in a duo a song titled 'I'm Ready' with Sam Smith in April.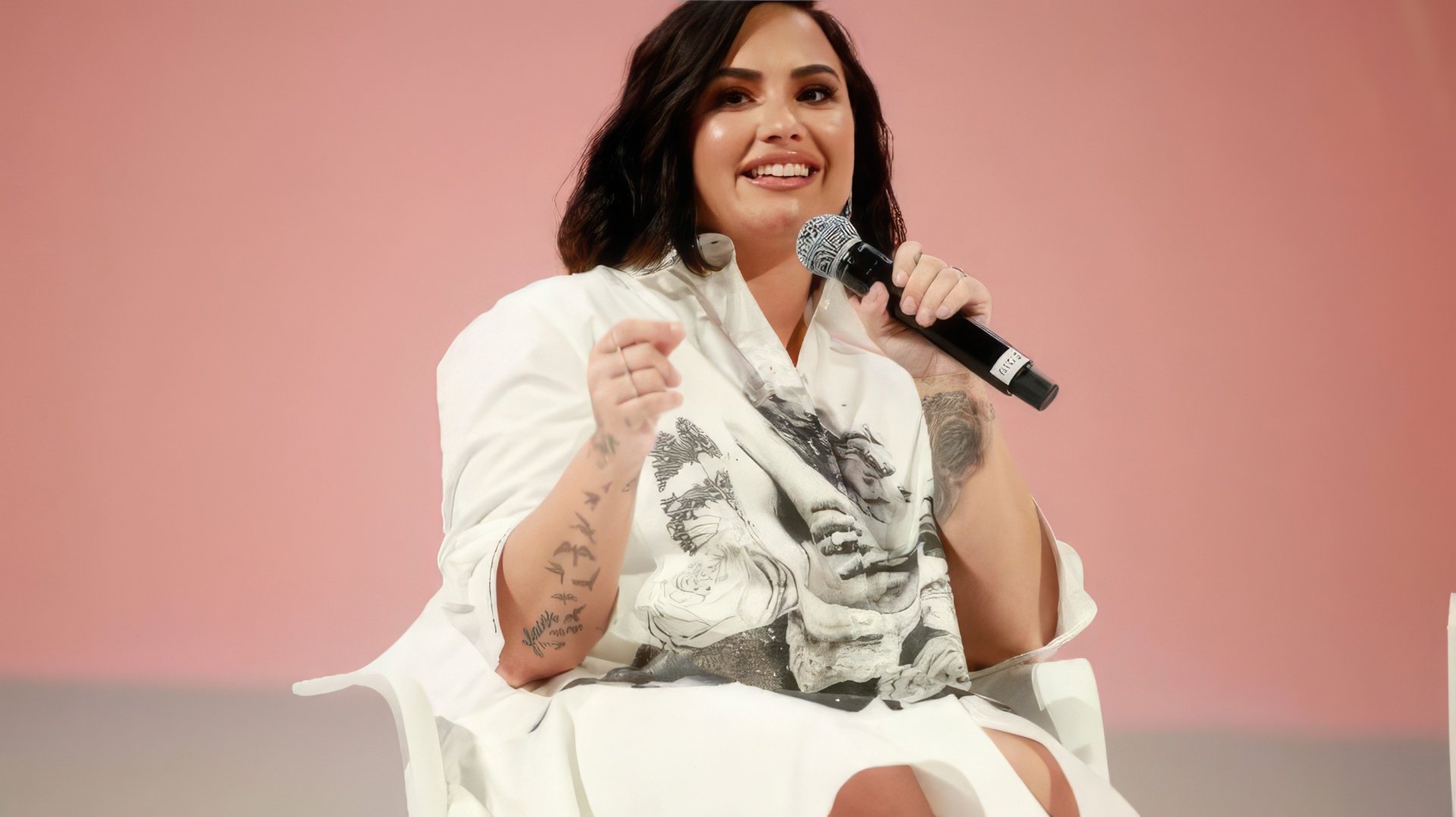 Press Ctrl+Enter If you find a mistake