Biography of Bella Poarch
Bella Poarch is the TikTok star who managed to get worldwide glory in 2020 and became one of the most famous tiktokers. A simple lip-sync video for the song «I'm M to the B» went viral and gained millions of views. It was an absolute surprise for Bella herself.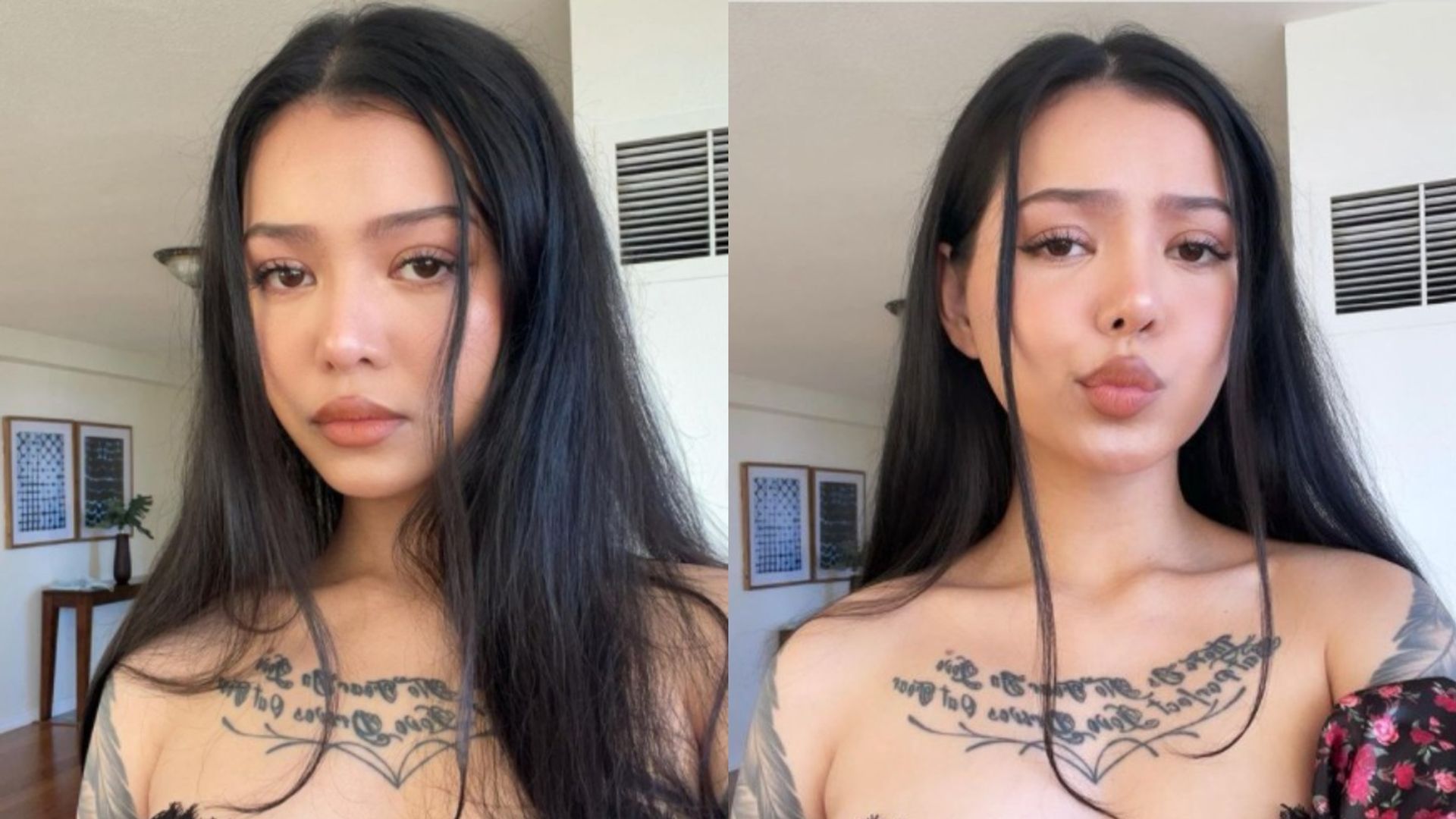 All her life, Poarch dreamed of escaping from the custody of adoptive parents. Sometimes they behaved too abusively with her. Bella's dream came true - she became a real Filipino Cinderella, having got financial independence and an impressive start for a further successful career. Her net worth: $12 million (2022).
Childhood and Family
Bella was born in the Philippines. She never knew her biological parents and was raised by her grandmother until the age of three. She lived with her younger brother Ted in the slums, in extreme poverty, until the children were adopted by the adoptive family.

Her adoptive father is an American. While serving in the US military, he married a Filipino woman and decided to stay in her homeland. After retiring, he bought a farm. Since the couple did not have any children, they decided to adopt them.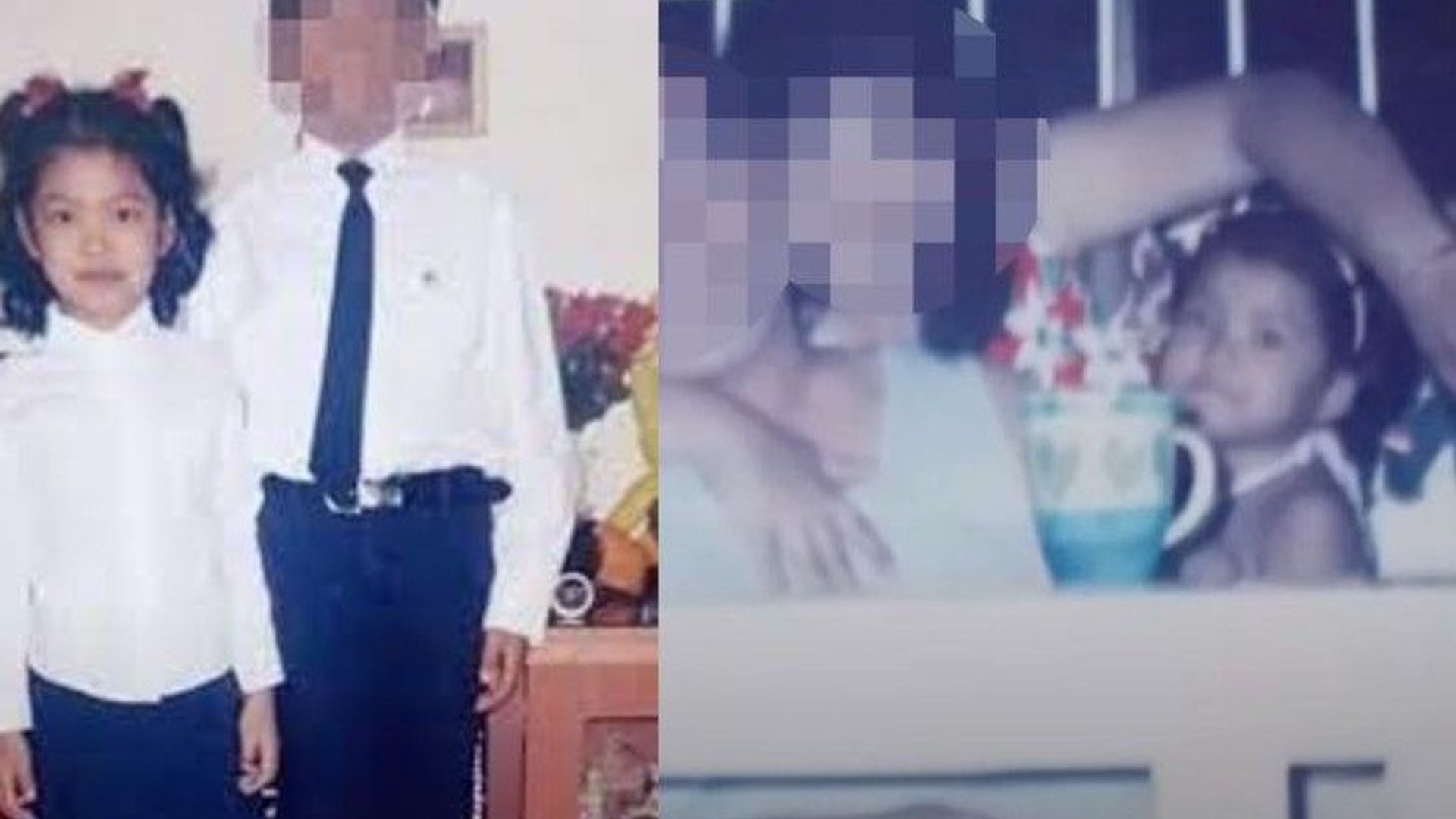 Although this idea seemed noble, the father used adopted children as free labor. He had a large farm with a vegetable garden, greenhouses and cattle. Bella and her brother got the dirtiest job: they took care of goats, sheep and cows, fed and walked dogs and cleaned manure. The older children, also adopted, performed lighter duties – they kept the house clean and helped their mother in the kitchen.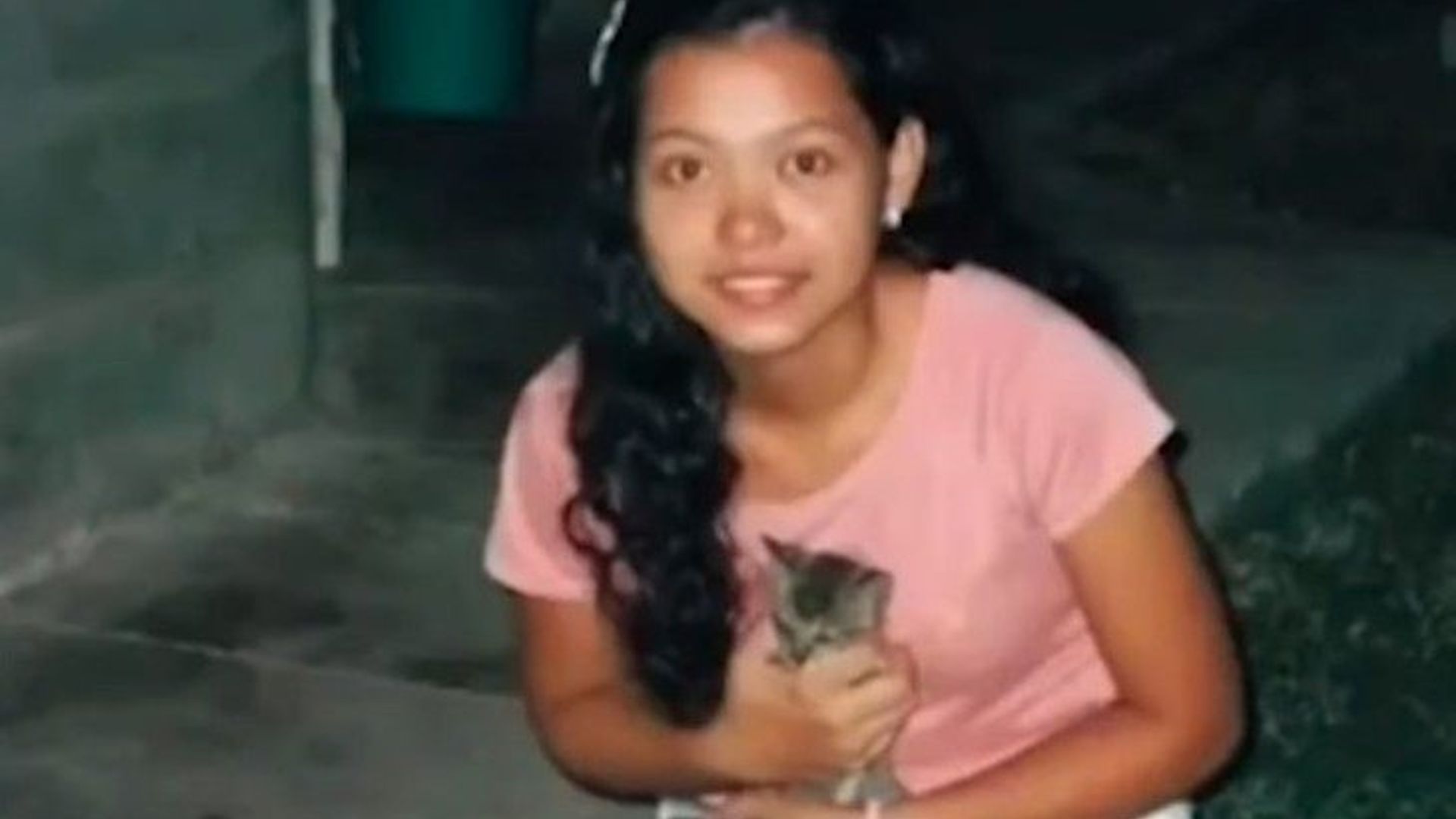 Bella had to perform some of her duties even before school. Therefore, the girl had to get up at four in the morning. Moreover, if her adoptive father was dissatisfied with her work, he could deprive her of breakfast and even beat her. He acted with complete impunity.

Neither the neighbors nor the teachers asked where Bella's bruises came from. The girl did not want to return to the slums so much that she silently endured beatings and bullying. She wore her sisters' clothes and smelled of cow dung since her adoptive father allowed her to take a shower only once a day before going to bed. The adoptive father gave Bella and her brother offensive nicknames. At home, children were allowed to speak only English. The man explained his cruelty by post-traumatic stress disorder, which he developed after serving in the army.
Moving to the USA
When Bella turned fourteen, the man needed a complicated heart operation. The operation could only be done in the USA. In addition, after the procedure, the man had to be under the supervision of doctors. Therefore, the family decided to move to the USA. The older children stayed in the Philippines to take care of the household. Bella and her brother were taken by their adoptive parents to America. At first, the family lived with the adoptive mother's cousin in San Francisco and then moved to Texas.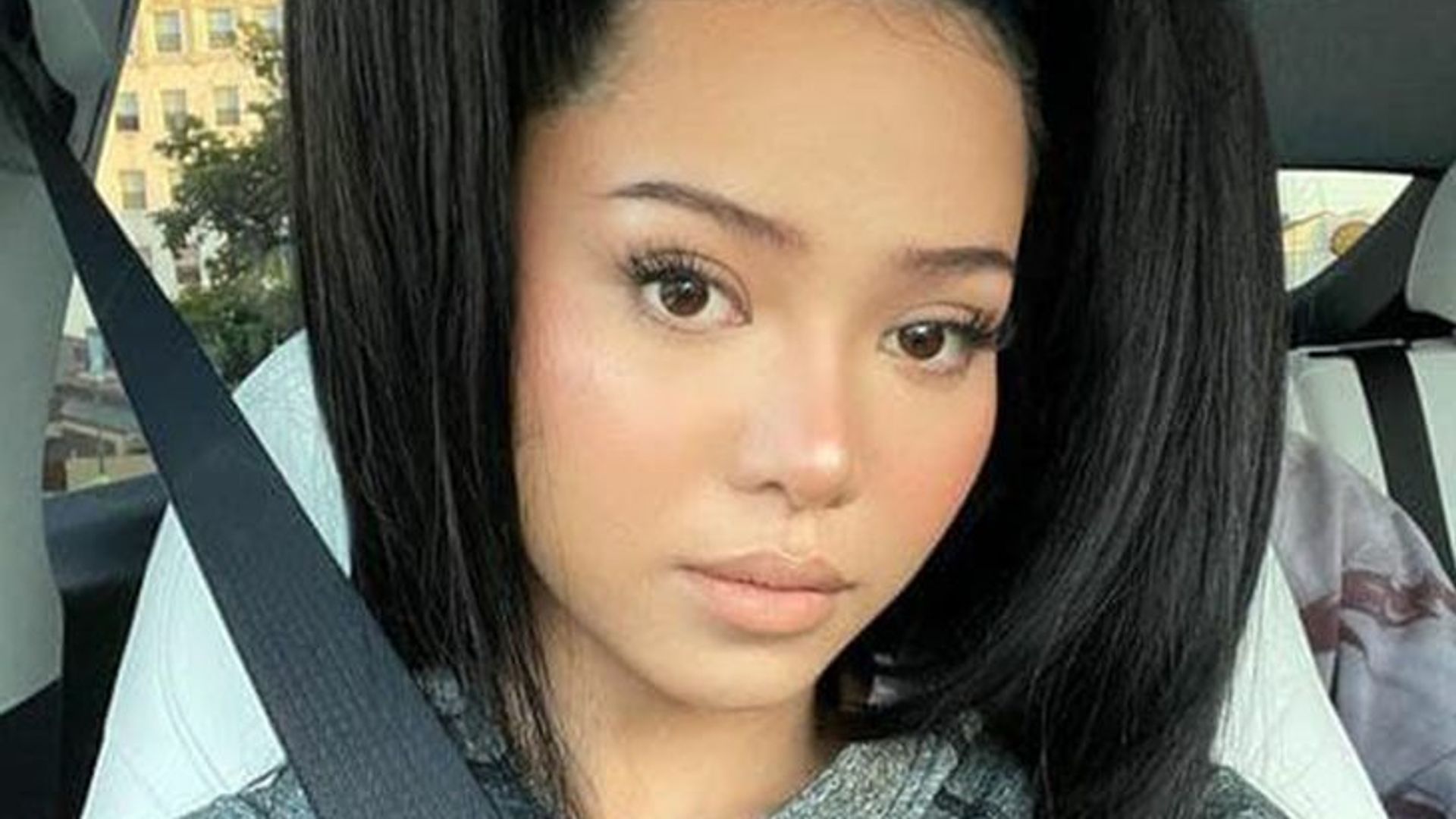 The abuse decreased, and the adoptive father was afraid of the child service. Nevertheless, Bella and Ted were treated very strictly. It was not surprising that teenagers dreamed of escaping from home as soon as possible. The only way to get rid of parental care was the army.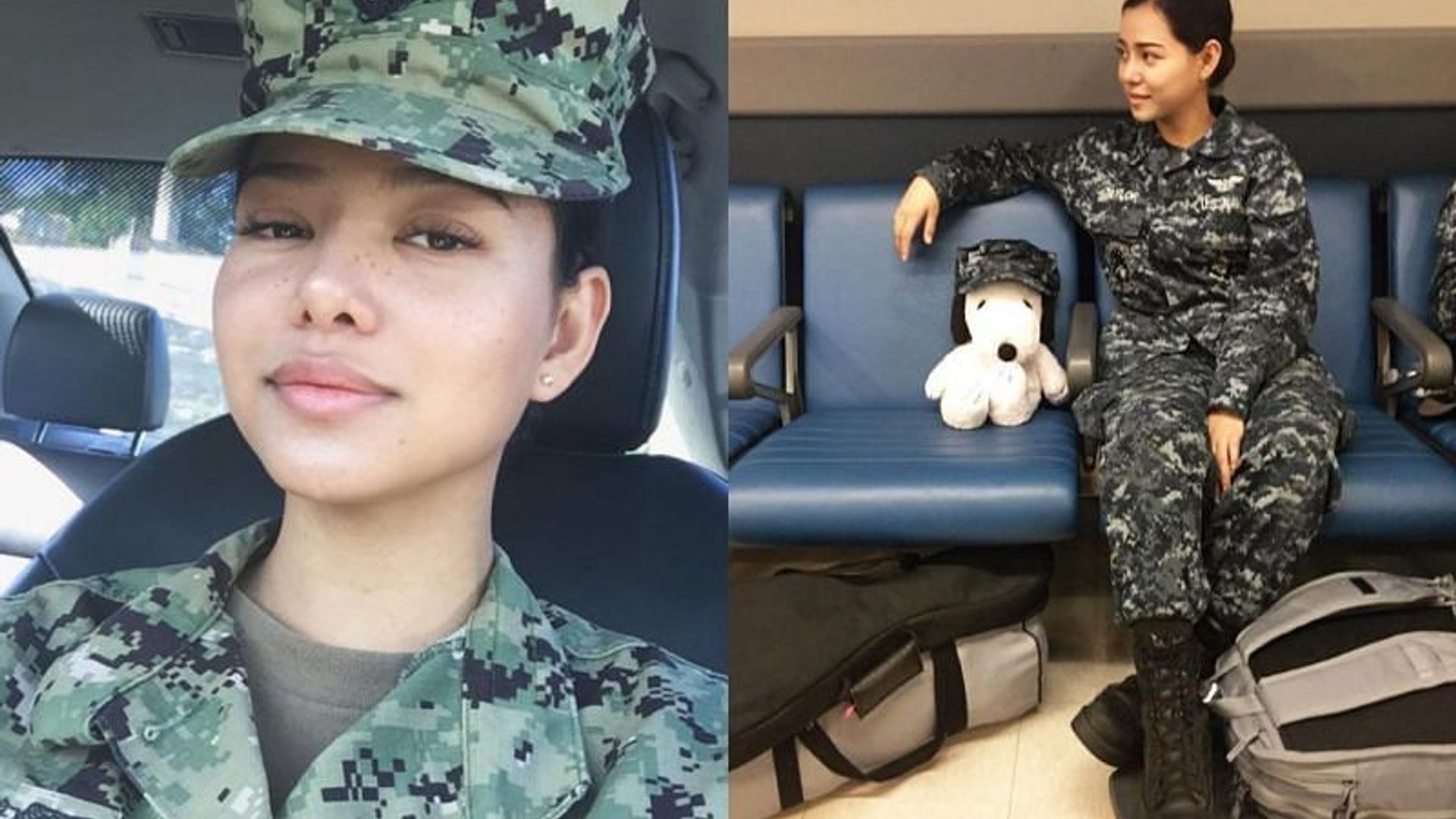 Ted was the first to voice this idea. Bella liked it too. After graduation, the girl applied to a training camp. She successfully completed three months of training and signed a four-year contract with the U.S. Navy and served on an aircraft carrier. Her duties included cleaning the weapons and keeping them in good safe.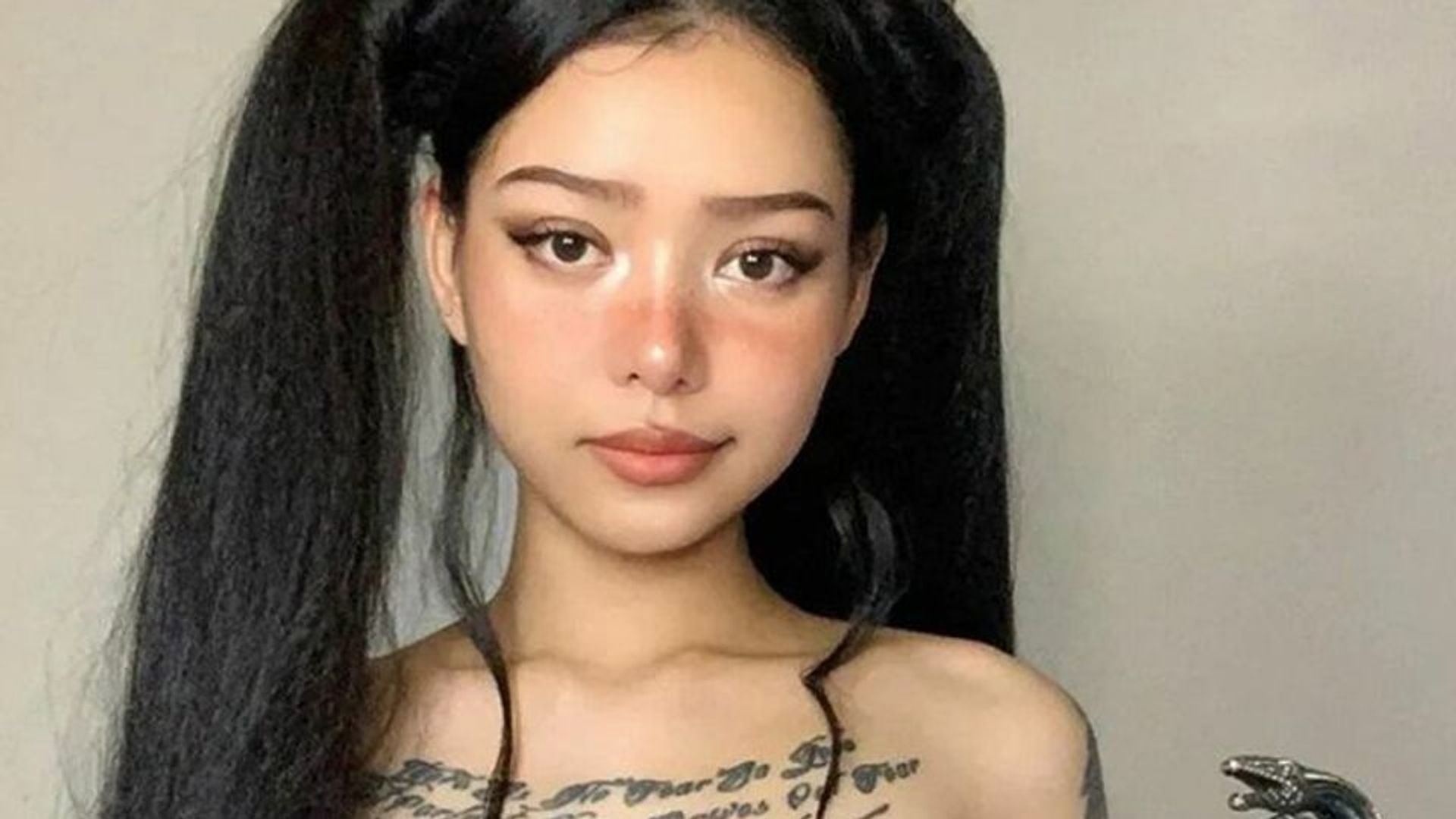 During the service, Bella visited Japan. She already knew a lot about this country, as she was fond of anime in childhood. Also, she starred for the cover of the Japanese fashion magazine FLJ and was very proud of it.
TikTok and Music
Serving in the army was the key to Bella's freedom. She made friends and started singing in a military choir. The girl also went to therapy to overcome depression and self-doubt. And at the beginning of 2020, on friends' advice, Poarch installed the TikTok app to have fun in her free time. From early childhood, Bella loved to sing and dance. Also, the pretty young girl often made funny faces, which made others laugh. She demonstrated all these skills on TikTok, but it did not bring her success. Everything changed when she recorded a lip-sync (matching a person's lip movements with sung vocal) video for the popular Millie B song «I'm M to the B.» In one night, the ten-second video gained a million views. And in a few months, it was viewed by 300 million users. Now more than 15 million people have subscribed to Bella Poarch's account. She is the third on the list of the main tiktockers of the planet after Charli D'Amelio and Addison Rae. However, unlike many tiktockers, Bella is not going to limit herself to TikTok and tries entering new fields of occupations.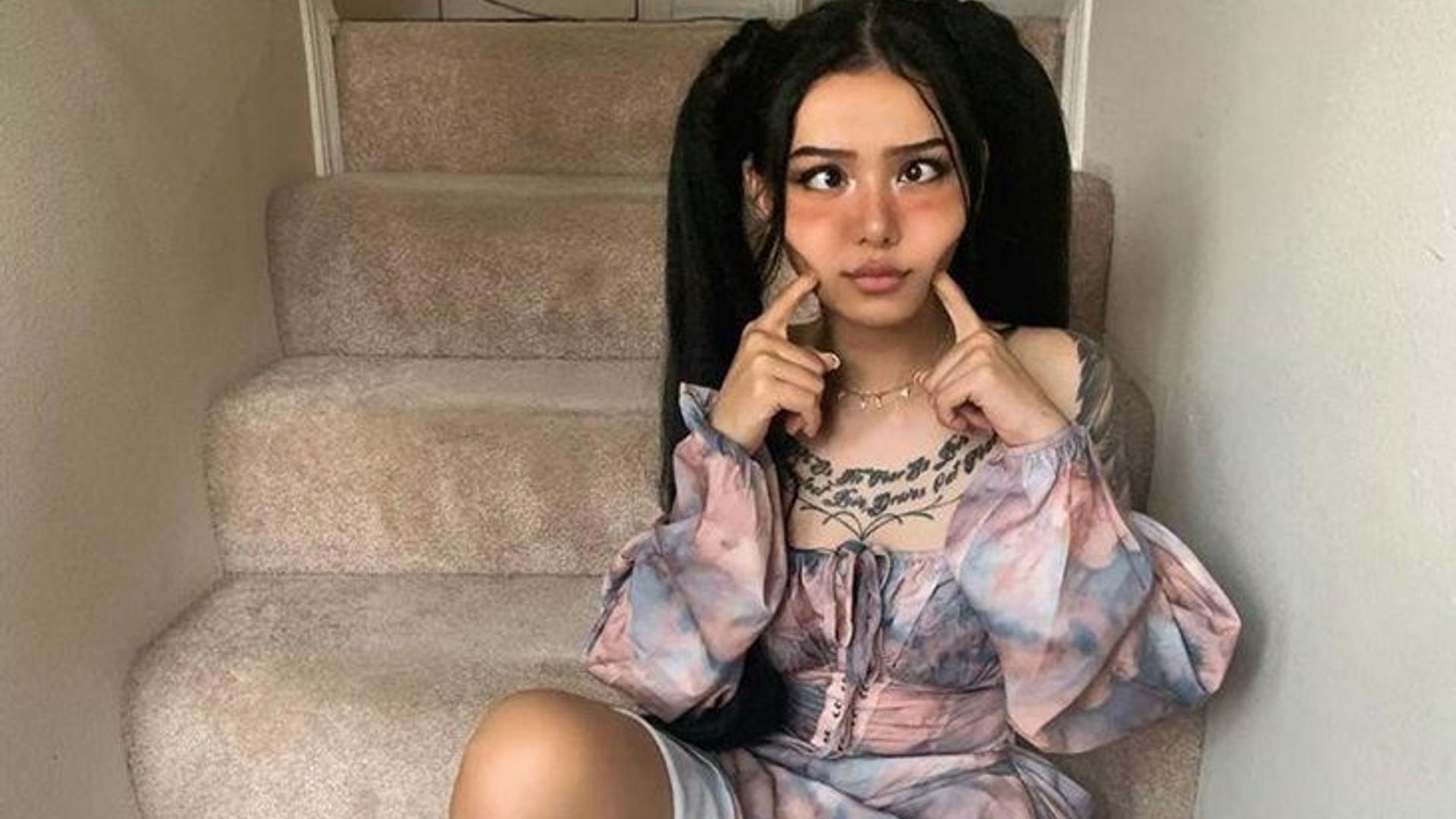 Since she was a child, Poarch had wanted to become a singer. Her idol was Lea Salonga, the only Filipino singer who achieved worldwide fame. After earning a lot of money on TikTok, Bella decided to invest it in a musical career and recorded the track «Build a B*tch». Later, she shot a spectacular video on it. The video features actress Mia Khalifa, gamer Valkyrae, YouTuber Larray and a ticktocker from Russia Dina Sayeva. The song «Build a Bitch» was a stunning success and became the most viewed debut on YouTube, receiving 75 million views on the first day. Perhaps its content and meaning played an essential role in this. The song described beauty standards that turn women into toys for men.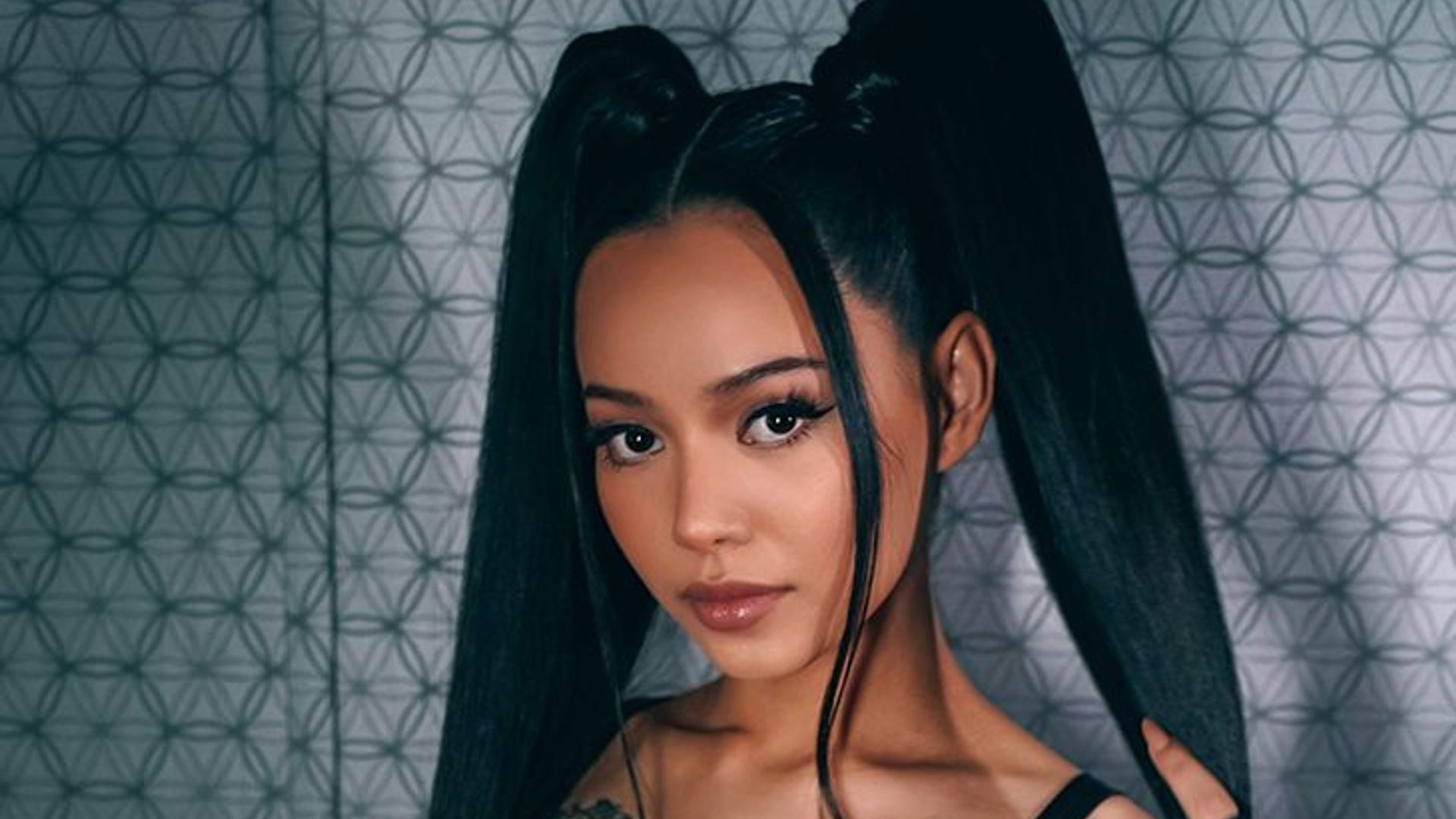 The producers immediately became interested in Bella and began to offer collaboration. The girl did not miss the chance. She signed a contract with a major record company and started creating her first solo album.
Bella Poarch's Personal Life
While serving in the Navy, Bella had a boyfriend. He was a soldier too. After the girl decided to leave the army, they broke up.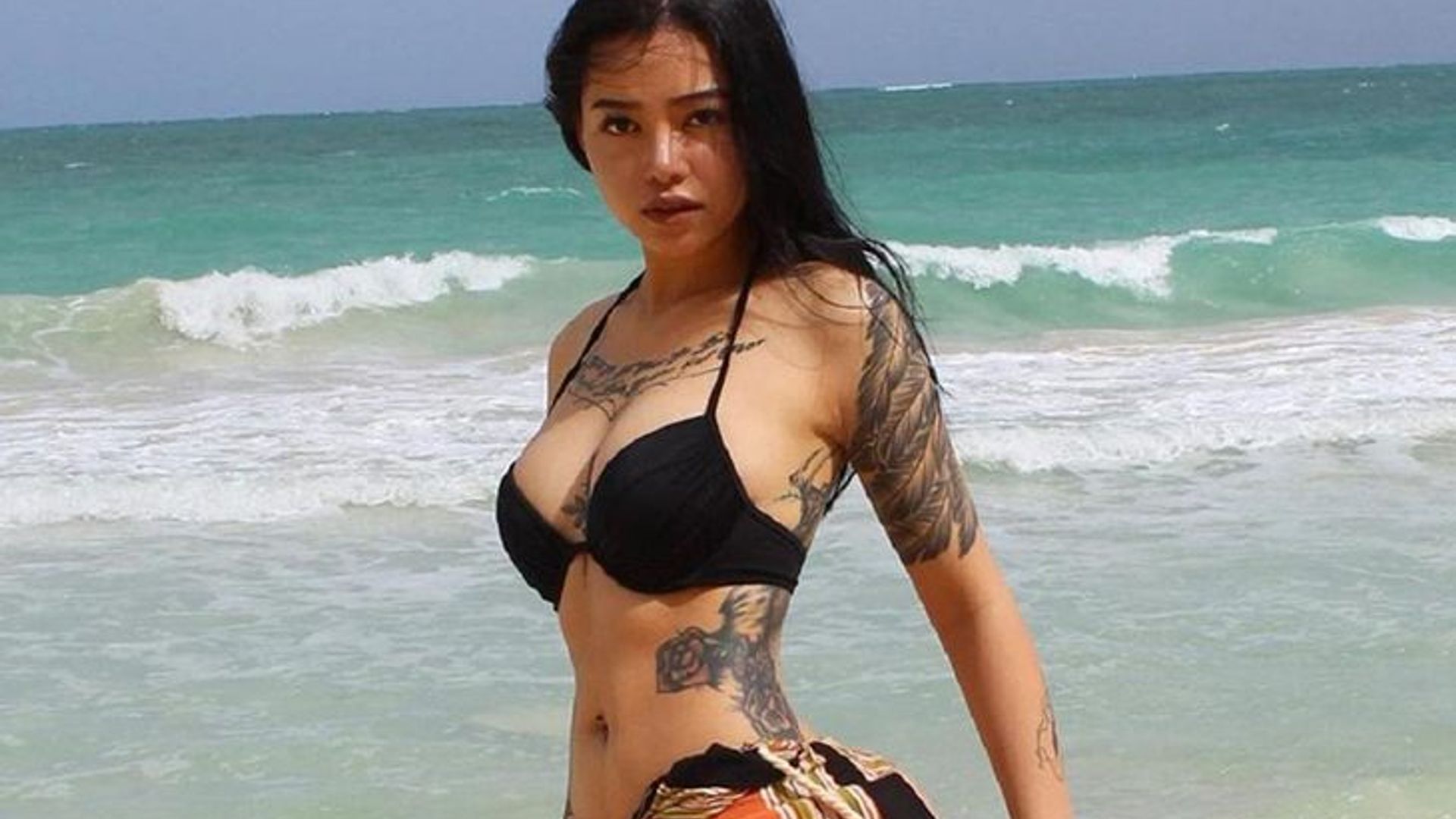 Gossips insisted that Bella was dating American rapper Tyga. However, they have never spoken about being in a relationship.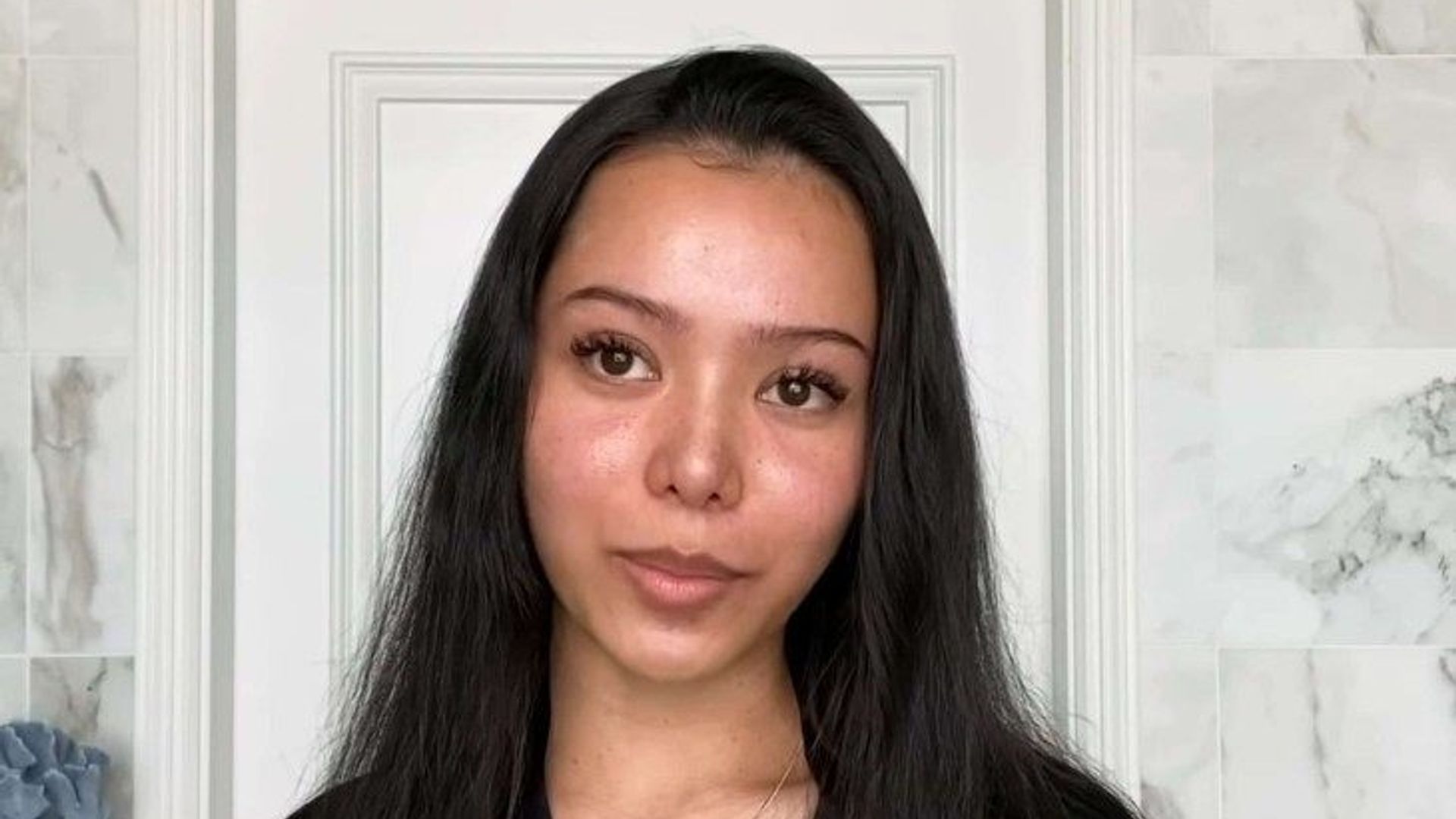 Now Poarch is single. In July 2021, she confirmed that she was not dating anyone. Bella said she was trying to find a soulmate even in the supermarket.
Bella Poarch Now
Bella continues to develop a musical career. So, in August 2021, a music video for her song «Inferno» was released. According to the plot, the men decide to take advantage of the weak position of a drunk girl and then she sends them to hell. In the same month, Tik Tok launched its radio. Bella became one of the regular members of the broadcast.
Interesting Facts
Bella looks much younger than her years. She is short and has a pretty face and touching «childish» facial expressions. During her service in the army, instructors made fun of her in a kind way. It was funny when a girl had to carry rockets and machine guns almost as tall as herself.


Many Bella's fans love to discuss her appearance, makeup, and rumors about plastic surgery and her tattoos. She was criticized for having one of them: an image of a red sun with 16 rays decorated the battle flag of Japan from the end of the 19th century to 1945. This symbol is considered offensive in the countries affected by the aggression of the Japanese Empire. Internet users accused Bella of disrespecting someone else's culture and history.



Bella has her life hack in makeup, which gives her face a fresh look. A slight blush is applied to the cheeks just below the eyes, on the forehead and bridge of the nose. It seems that the girl is slightly tanned.
Press Ctrl+Enter If you find a mistake