Jonah Hill's biography
Jonah Hill Feldstein is an actor, scriptwriter for more than a dozen films, director of the dramatic comedy Mid90s, producer, and the most recent noticeable weight loser comedian in Hollywood. He was twice nominated for an Oscar: for the role of Peter Brend in Bennett Miller's Moneyball and for the role of Donny Azoff in Martin Scorsese's tragicomedy The Wolf of Wall Street. net worth: $55 million.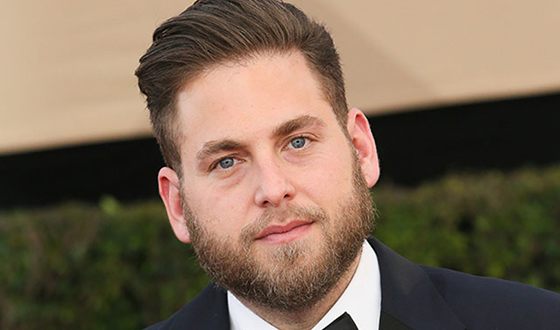 Childhood years: Los Angeles
When the California couple of Richard Feldstein and Sharon Lyn's second son was born it was December 1983. Parents, who were quite creative, gave their son a biblical name - Jonah. While the stylist mother was busy working on celebrities' images, while his father, a touring accountant for Guns'n'Roses, taught tricks of music management to his eldest son Jordan, the boy was engrossed in watching The Simpsons and dreamed of living in their world.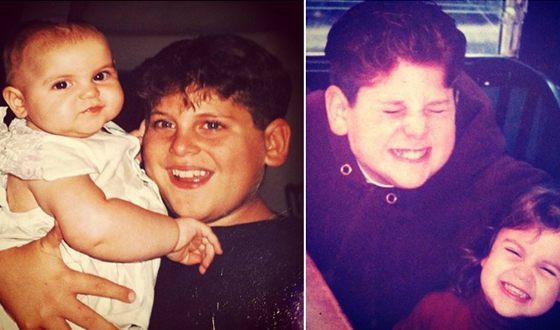 When he enrolled in Santa Monica Middle School, Jonah, having barely learned to write, started making up his own stories about the family of his beloved cartoon characters. And when, as a teen, he saw Al Pacino in Scarface and The Godfather, he decided that he will certainly become a director, like Brian de Palma or Francis Ford Coppola. So, Jonah's interest in cinema grew by the day.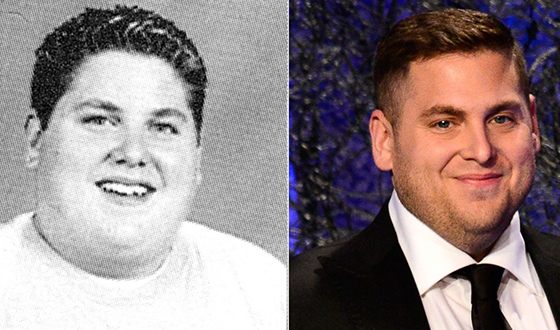 The house of this wealthy family, located in the elite area of Los Angeles, had always been full of famous guests. One of Jonah's best childhood friends became Adam Levine, the future frontman of Maroon 5, which had been produced by the actor's brother for 15 years (Jordan died of a heart attack in December 2017). Also, as a teenager, Jonah became friends with Dustin Hoffman's children.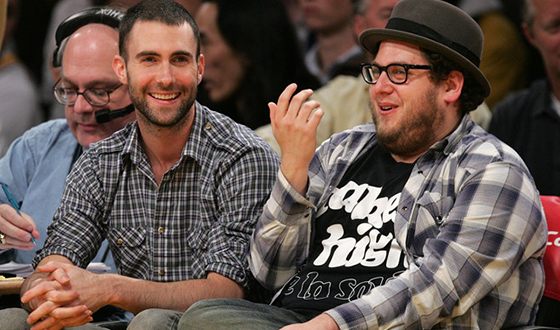 As long as he could remember himself, Hill had issues with his weight. He recalled that he always felt fat and unattractive, and could not even dream of joining a society of teenage skaters and hip-hop fans. But, according to the actor, he could not even start to understand how the anxiety of his transition period had imprinted on his psyche until he started working on his film Mid90s.
Youth: New York
Enrolling at New School, a private liberal arts university in New York, Hill studied acting and was actively interested in other professions related to cinema and the theater stage. As a novice screenwriter, Jonah wrote one-act plays, sketches, and jokes and brought them to the public at the Black and White Bar, a popular place in East Village, where creative young people gathered.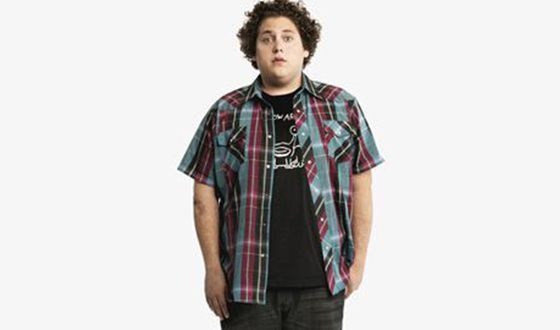 The search for his own vocation could have taken long years had it not been for his friends Jake and Rebecca, the children of Dustin Hoffman. They decided to introduce the funny Jonah to their father and, having appreciated the talents of the young man, Hoffman recommended him to be cast in David H. Russell's philosophical comedy I Heart Huckabees, where he himself played one of the main characters. The role of Bret, which went to Hill, was minor, but the debutant was well noticed.
Jonah Hill's career: from comedian to director
Jonah's typical comedic roles stretched out for quite some years. First, there were some small roles in Judd Apatow's 40 Year Old Virgin with Steve Carell, Knocked Up with Seth Rogen, and Funny People with Adam Sandler. Together with Morgan Freeman and Paz Vega Hill, he starred in the dramatic comedy 10 Items or Less, and with Steve Zahn and Allen Covert in the adventure film Strange Wilderness. For the title role of Seth in the comedy, Superbad Hill got the MTV award for Breakthrough of the Year and was nominated for the first time as the best comedy actor at Teen Choice Awards. Following Superbad with Dylan Wash and Danny de Vito starred in Hart Bochner's melodrama Just Add Water.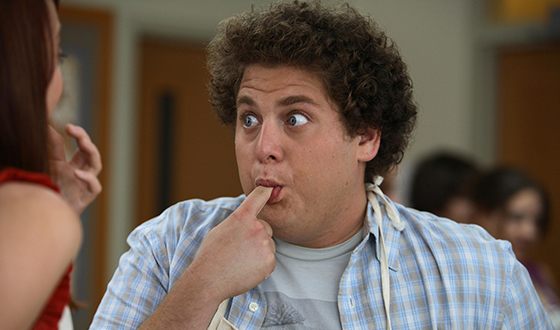 The first dramatic role for Hill was Peter Brend in Bennett Miller's biographical sports film Moneyball, where he starred with Brad Pitt. The film is based on real events described by Michael M. Lewis. The Film Academy nominated Hill for an Oscar for Best Supporting Actor.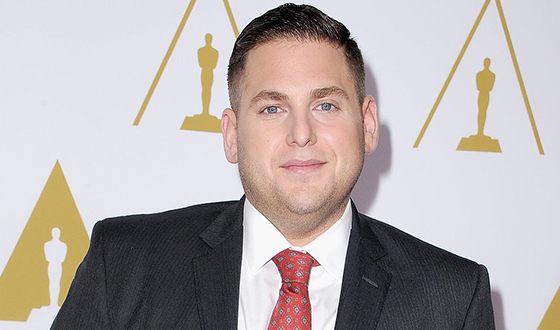 Jonah's comedic talent became fully apparent in The Sitter, where his character, Noah Griffith, is trying to cope with three unruly kids. Together with Channing Tatum Hill pleased fans of the criminal comedy 21 Jump Street, where he got the main role of the hapless cop Morton Schmidt. Finally, a small but visible role as a gang member allowed Hill to work in Quentin Tarantino's team on the set of the western Django Unchained. It was only sixty thousand dollars that Jonah got for Martin Scorsese's crime drama The Wolf of Wall Street, while his friend and partner in the picture, Leonardo Di Caprio, hauled twenty-five million. But later Hill said that his mere participation in the project of a cult director was happiness for which he would not be able to make money at all. Playing a New York Times reporter in Rupert Gould's True Story, Jonah proved to both the directors and himself that he is not only a talented comedian but a serious dramatic actor as well. His Michael Finkel keeps the viewer in suspense all the way throughout the film.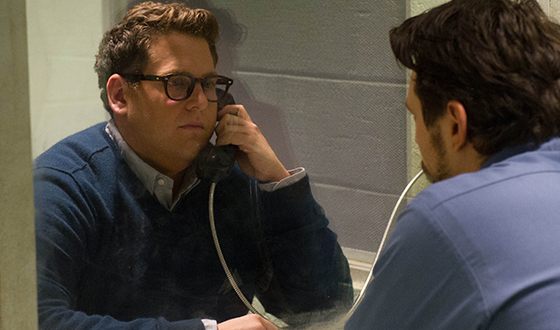 However, the next film was a comedy again - Hail, Caesar! by the Cohen brothers. In it, Hill plays a lawyer who conducts a search for an actor who disappeared from the movie set.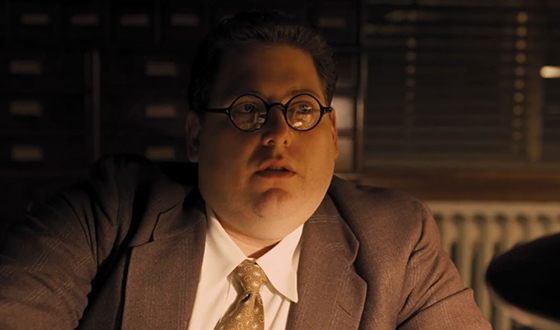 Then there was Todd Phillips' crime comedy War Dogs, in which Jonah's shooting partner was Miles Teller, and in 2018 came out a biographical picture Don't Worry, He Won't Get Far on Foot with Joaquin Phoenix in the lead role. Hill is unrecognizable as the therapist Donny, who organizes group sessions in a luxurious mansion. Another role of Jonah's in the same year was Owen Milgim in the fantasy series Maniac, where he plays with Emma Stone.
Jonah Hill's personal life
Despite his open and easy-going character, Hill is a real gentleman with a woman and does not talk about his personal things. Nevertheless, in Hollywood, Jonah is considered a real heartbreaker and is attributed relationships with many representatives of the fair sex, such as, for example, Dustin Hoffman's daughter or singer Rita Ora.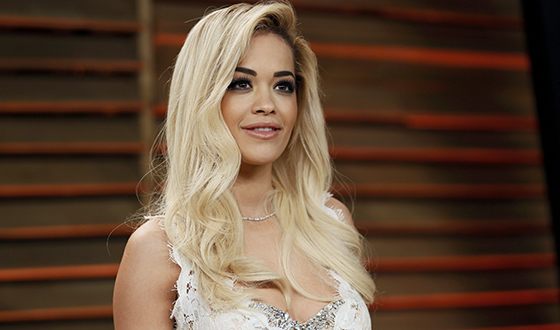 A four-year serious romance between Hill and actress Jordan Klein almost ended at the wedding, but they broke up without explaining anything to anyone about the reasons for the row.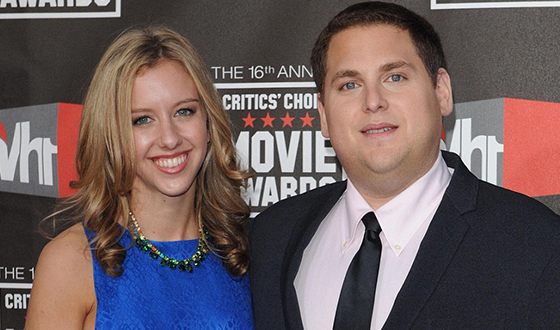 For several months, the actor dated his nutritionist, Brooke Glazer; yet later the ubiquitous paparazzi saw Jonah's new girlfriend, with whom he spent his vacation on the coast of Mexico. The girl's name is Camilla.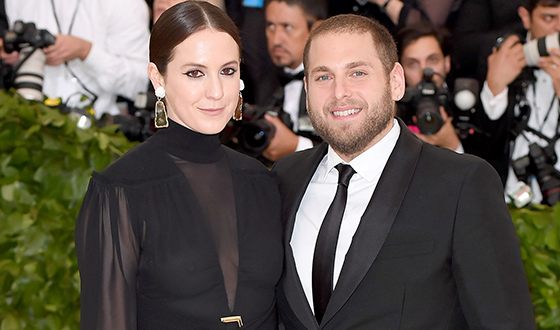 According to Zoomboola.com, in mid-2017, US Weekly journalists found out the name of the mysterious brown-haired woman who appeared with the actor. It was Erin Galpern, who became his regular friend; she inspired Jonah to work on his own weight loss. Hurried reporters were quick to call the couple bride and groom, but Hill, as usual, did not confirm or deny these rumors.
Jonah Hill now
The actor, whose role of the comedic fat man was taken for granted by fans, in a couple of years turned into a slender, but no less charming and handsome man, which was how the audience saw him in Maniac. Jonah himself explains his desire to lose weight by taking care of his health, and, with a laugh, adds that Erin should have more space in bed than he had previously occupied with his body.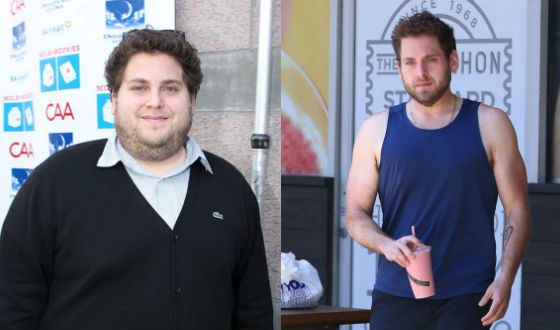 The always upbeat Jonah Hill, who turned thirty-five in December 2018, is full of creative ideas and plans for the future. After having released his first directorial work, Mid90s, he is working on new scripts, film productions, and plays in a big cinema not only comedic roles. 2019 was marked for Hill by the release of Ezra Edelman's dramatic film Ballad by Richard Jewel. Jonah has also appeared in new comedies and adventures, with Matthew McConaughey and Snoop Dog in The Beach Bum, and with Jason Siegel in Akiva Schaffer's Adventurer's Guide. Also, Hill co-wrote the screenplay with Matthew Speiser and Max Winkler.
Press Ctrl+Enter If you find a mistake