The 33-year-old Hollywood star is taking a break after working hard on the movie "Barbie." She met up with friends in Los Angeles.
Margot
chose a comfortable yet bold outfit. She wore a fitted white tank top with a low neckline, a loose white shirt, and short denim shorts, highlighting her tanned long legs. Robbie completed the look with sunglasses, a white purse, and red platform sandals.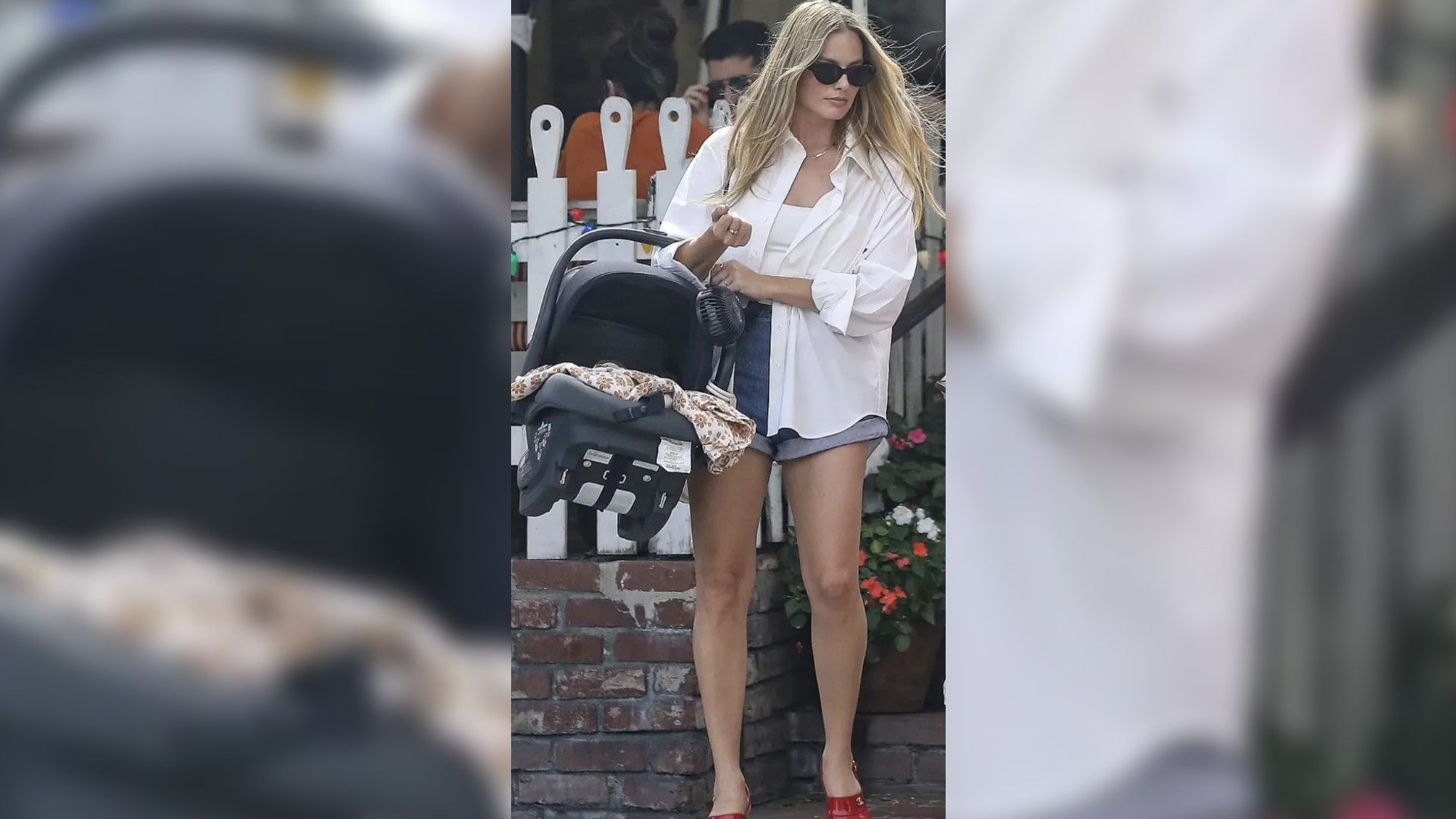 The actress let her hair down and wore light makeup, as well as gold earrings shaped ike pendants and a chain. At one point, she picked up the car seat with her friend's newborn baby. Margot gently rocked the carrier to keep the baby from crying.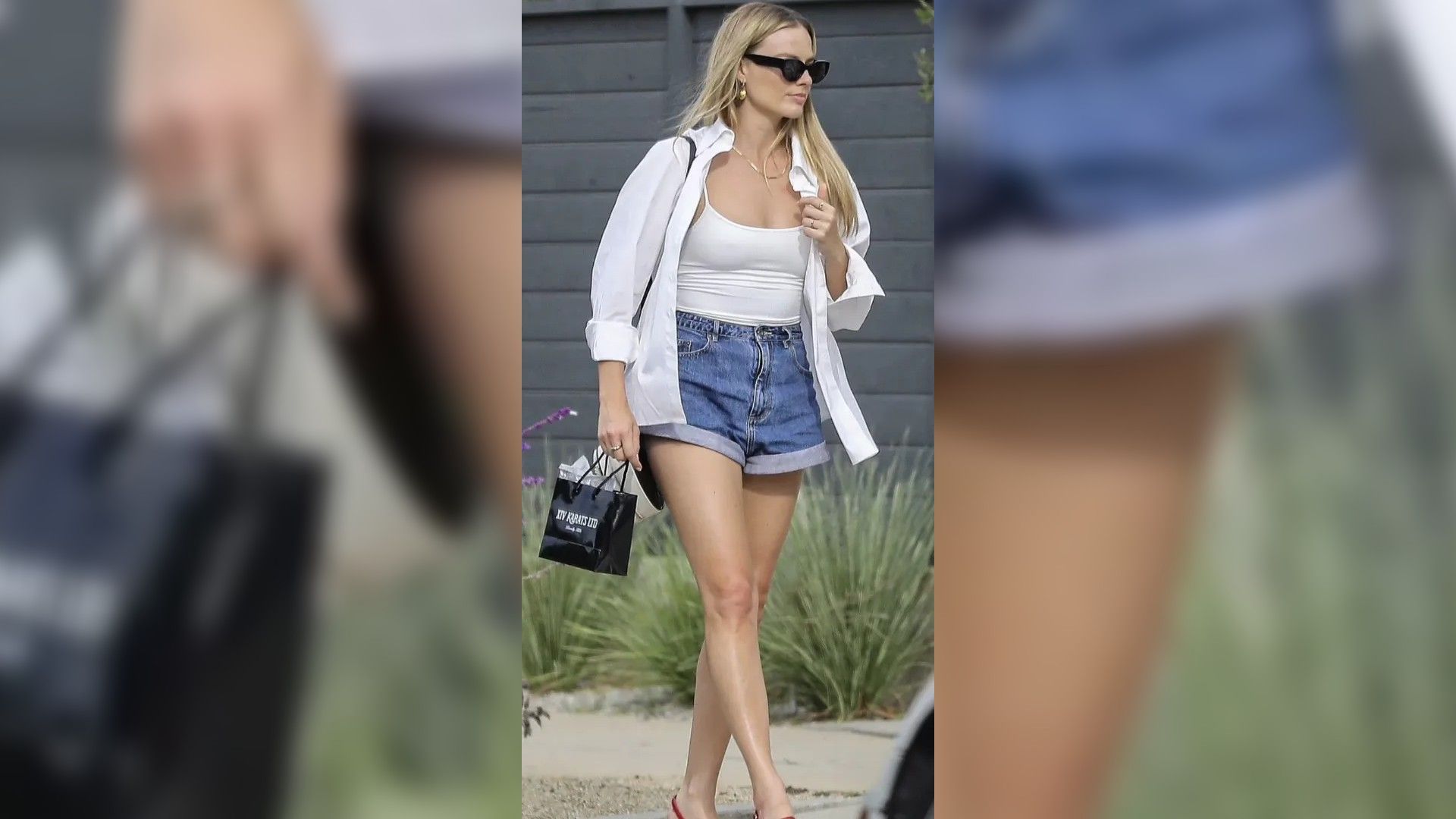 Fans praised Robbie's glamorous look and noted how confidently she handled the baby. "Stylish and beautiful, almost a mom," "A real-life Barbie with a baby," "What a wonderful nanny!" are some of the compliments Margot received from her fans.

Margot and her husband Tom Ackerley don't have children yet. Last month, they vacationed in Greece. Despite being one of Hollywood's highest-paid actresses, Robbie chose to travel to her destination on a regular ferry. She tried to keep a low profile among the crowd of tourists.

The actress went out for dinner with friends. Margot Robbie, in a striking outfit, was holding her friend's baby in a car seat.