Margot grew up without a father
The new Hollywood star, Margot Robbie, was born far from America, in Australia, into a farmer's family. After the birth of their fourth child, the head of the family, Mike Robbie, left, considering his family a burden too heavy to bear. Due to the circumstances, Margot had to spend most of her childhood with her maternal grandparents since her mother, Sarie Kessler, had to work tirelessly to be able to raise her four children.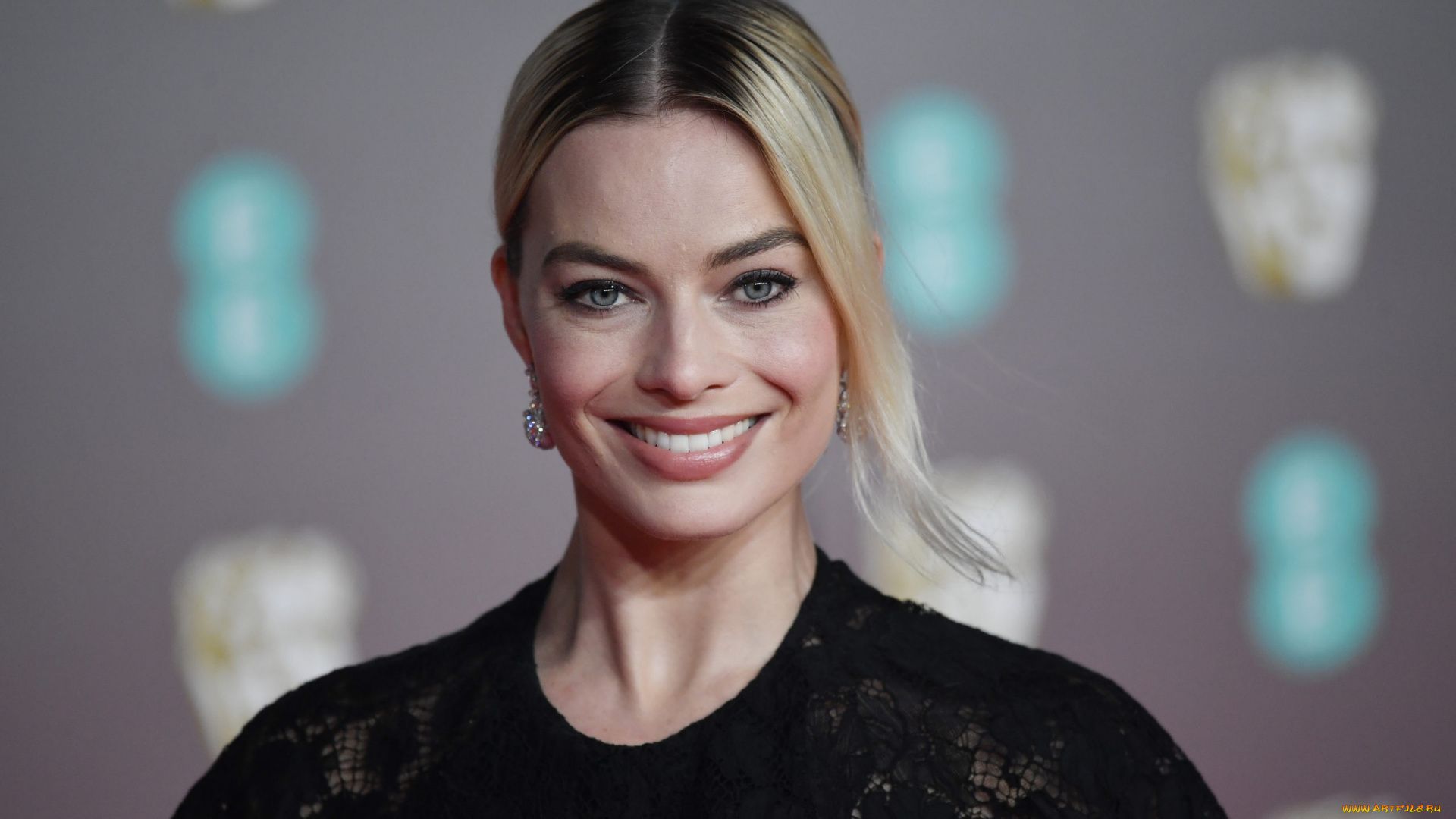 Unsurprisingly, from childhood, Margot's first and most important role model was her mother, a physiotherapist who worked with the elderly and people with disabilities. As for her father, Margot has not communicated with him since the day he walked out of their family home.
She was enrolled in all kinds of clubs as a child
Her mother, who was serious about raising her children in general, and raising Margot in particular, strived to give her daughter as much as possible. It was probably for this reason that Sarie enrolled Margot in every club she could find at school. For instance, Robbie's background includes rowing, dancing, softball, and of course, drama school. This last elective likely determined the actress's future career.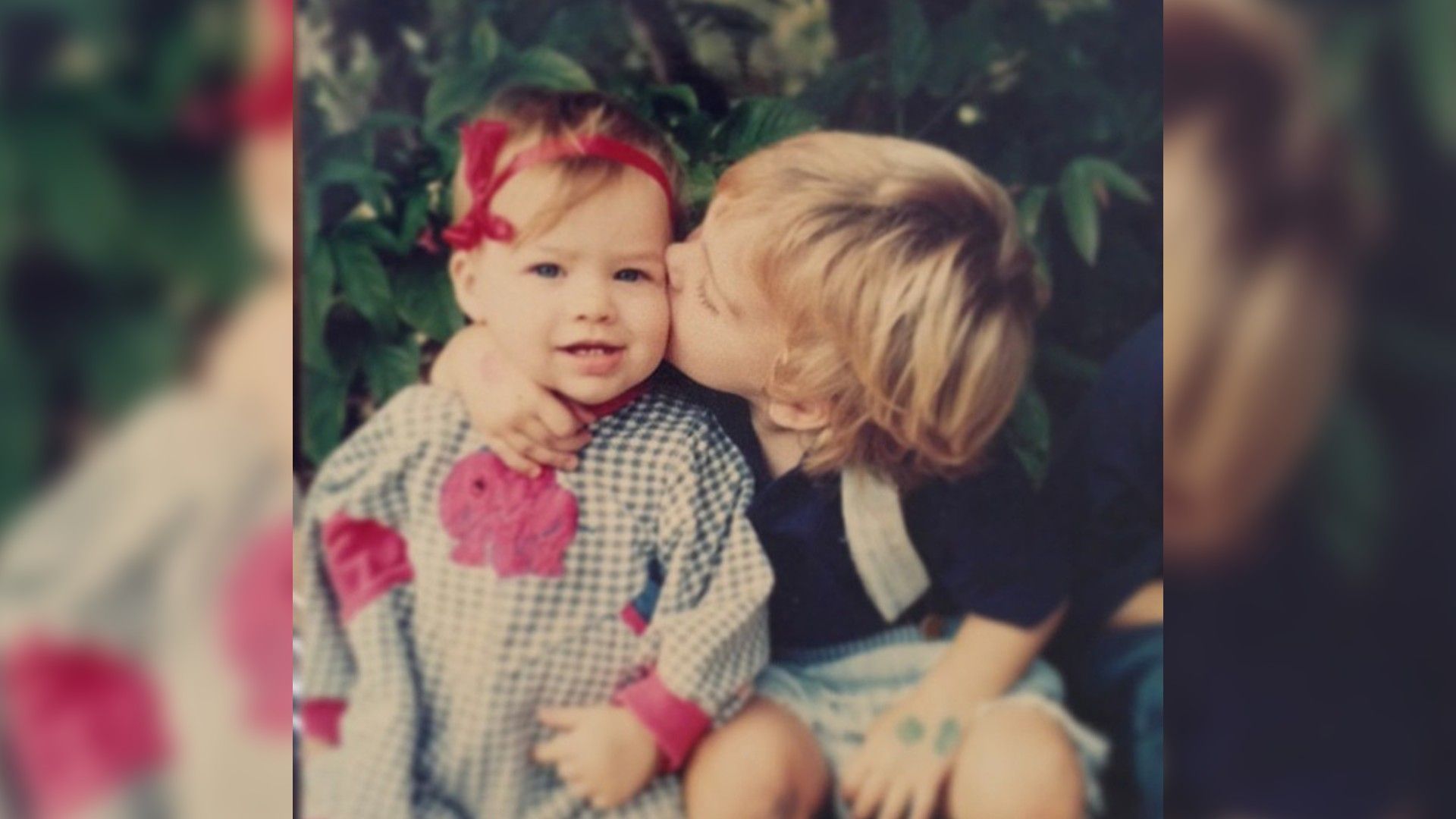 By the way, in high school, Margot also took up surfing. In Australia, it's almost a sin not to include this sport in your list of hobbies. Margot could disappear on the beach for hours to catch a wave. The result of her diligent training is evident in her toned athletic figure.
She knows how to milk a cow
As we have already mentioned, Margot grew up on a farm with her grandmother and grandfather, who were seasoned farmers. Therefore, it is not surprising that the young woman's skill set includes not only the ability to get into character but also to milk cows and chop wood. Today, Margot looks back on her rural childhood experience with laughter — even while being on a cattle yard, the girl always dreamed of the spotlight, and it turned out not to be in vain. But back in those distant childhood years, Margot was willing to do any farm work to ease her family's life.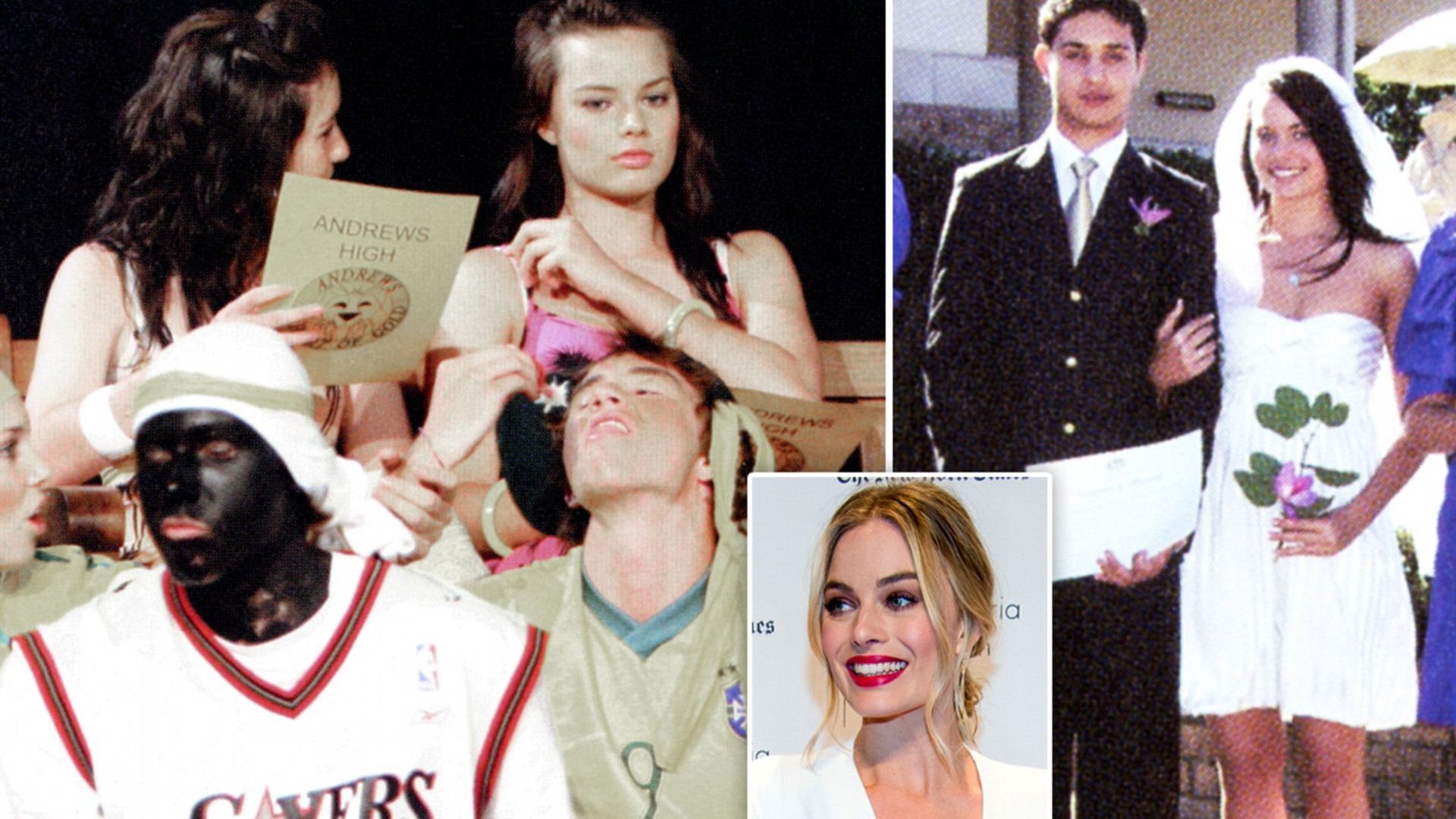 At 16, after finishing school and wanting to help her mother, the young woman found herself three part-time jobs: as a waitress, a maid, and a saleswoman in a small beach shop. With the money she saved, Margot bought herself a ticket to Melbourne and managed to pay the first installment for acting classes. To be able to continue paying for her education, the girl got a job as a waitress in a popular fast food restaurant. And in her free time from study and work, she ran to all the castings and auditions in the city.
She failed the casting for the series "Charlie's Angels"
Alas, Margot's first roles, as is often the case with young actresses, were so insignificant that her name didn't even appear in the credits. In Australia, Margot starred in several TV series and feature films, and in 2011, she set out to conquer Hollywood. Here it all started from scratch — America has enough rising stars of its own. Margot tried to audition for the role of Abby Sampson in the series "Charlie's Angels," but the producers preferred Rachael Taylor.
However, this failure served as a powerful impetus for the aspiring actress — she was noticed. Margot was offered one of the main roles in the new project "Pan Am" with Christina Ricci and Kelli Garner. Alas, after the first season, the series was cancelled due to low ratings, but Robbie was not discouraged — for her, it was a good start anyway. Director Richard Curtis was the first to notice the attractive blonde, casting Robbie in the romantic melodrama "About Time," and just a year later, the talent of the Australian actress captivated Martin Scorsese.
She starred in a Martin Scorsese film
The entire Hollywood was wondering who the esteemed director would choose to play the role of a stunning blonde in his new film, destined for success, "The Wolf of Wall Street". However, no one could have guessed that it would be the unknown Australian actress Margot Robbie.
The girl showed up to the audition in ripped jeans and quite worn-out ballet flats. The project's casting director, Ellen Lewis, seeing what the actress had come in, was horrified and immediately sent Margot to the nearest store to buy an extremely short dress and stiletto heels. What exactly impressed Scorsese — the revealing outfit or Robbie's talent, is unknown, but the fact remains that Margot was approved for the role. Now she had to work closely with her childhood idol — Leonardo DiCaprio.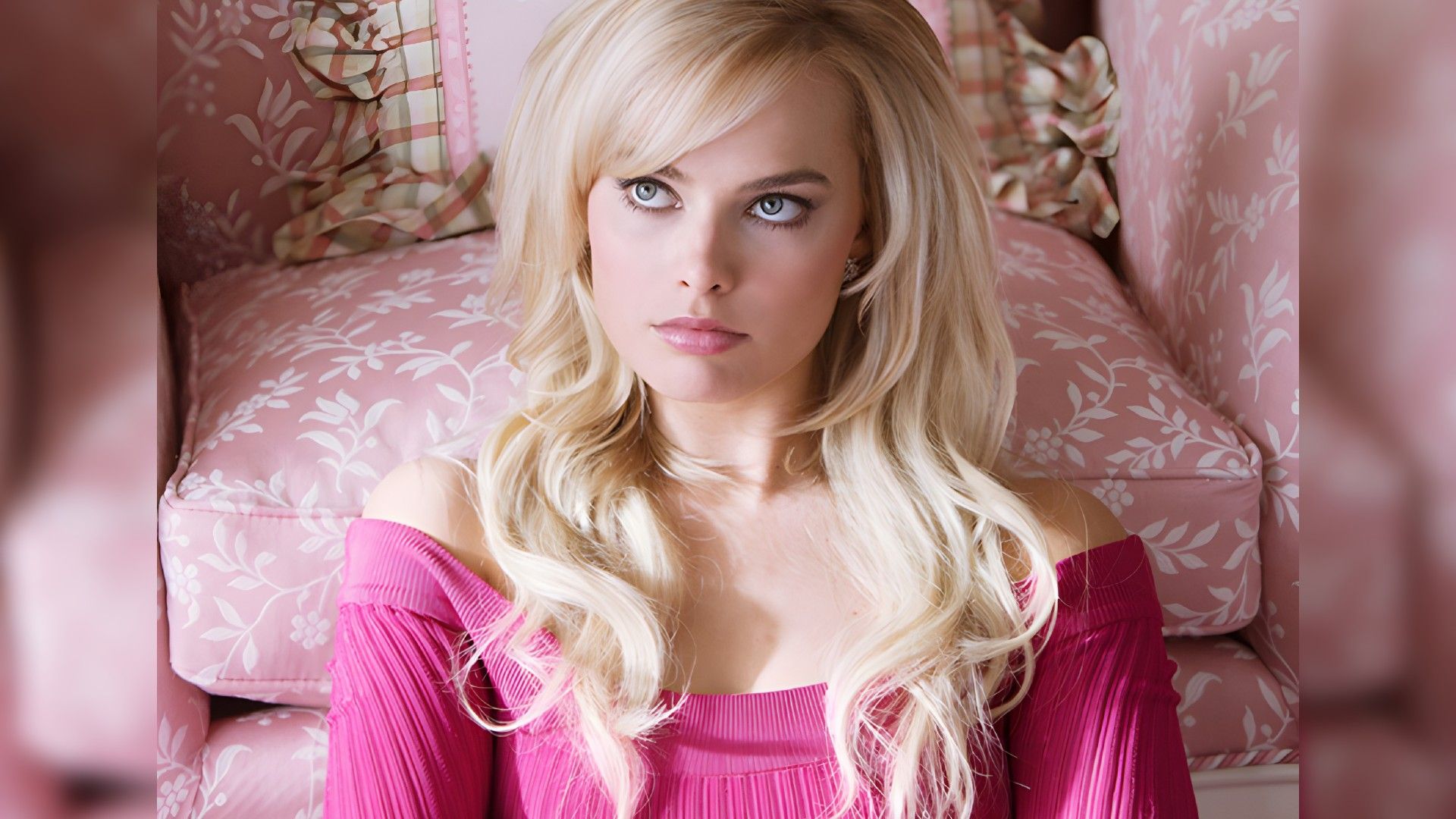 Interestingly, for the premiere of "The Wolf of Wall Street", Margot did not invite all her relatives. For example, her grandmother and grandfather remained in Australia. The reason was simple: Robbie didn't want to shock the elders with explicit scenes, which there are plenty of in Martin Scorsese's film. So, Margot appeared on the red carpet with her mother.
After working with
Scorsese
, Robbie woke up famous. Her face constantly appeared on the covers of glossy magazines, Margot immediately found herself at the top of the ratings of Hollywood's sexiest stars.
Margot's childhood idol — Leonardo DiCaprio
It should be noted that Margot is not the only one who was in love with the blue-eyed blonde from a young age. However, unlike the vast majority, she managed to meet her idol on the set. During the audition, while Robbie was dying of fear and delight, Leo started to improvise.
When in one of the scenes
DiCaprio
after another family quarrel said: "You should be happy to have a husband like me. Now come here and kiss me", Robbie did not lose her composure: instead of fulfilling the dream of millions of girls from around the world, she slapped DiCaprio. Scorsese was delighted, there was no longer a question about the choice of the actress for the main role.
Later, they were even rumored to have a passionate romance, but neither Leonardo nor Margot commented on journalistic gossip, so the talks remained just talks.
Personal life — open access
Margot has never hidden the details of her personal life, moreover, she manages to stay on good terms with all her ex-boyfriends in a surprising way. Her first love was Matthew Thompson, who later became the director of the construction company Coastech Constructions in Robbie's hometown. The young people often see each other when the actress comes to her homeland. Matthew believes that being the first love of a Hollywood starlet is, at the very least, prestigious.
Once in Los Angeles, Margot hit it off with a college student named Mark, but the relationship quickly ended — the press was so actively inflating Robbie's "romance" with DiCaprio that poor Mark's nerves gave out.
During the filming of the movie "Z for Zachariah", Margot Robbie started an affair with the film's art director, Henry Aitken, the relationship ended along with the joint work on the film. And in 2013, while filming "French Suite", Margot met Tom Ackerley.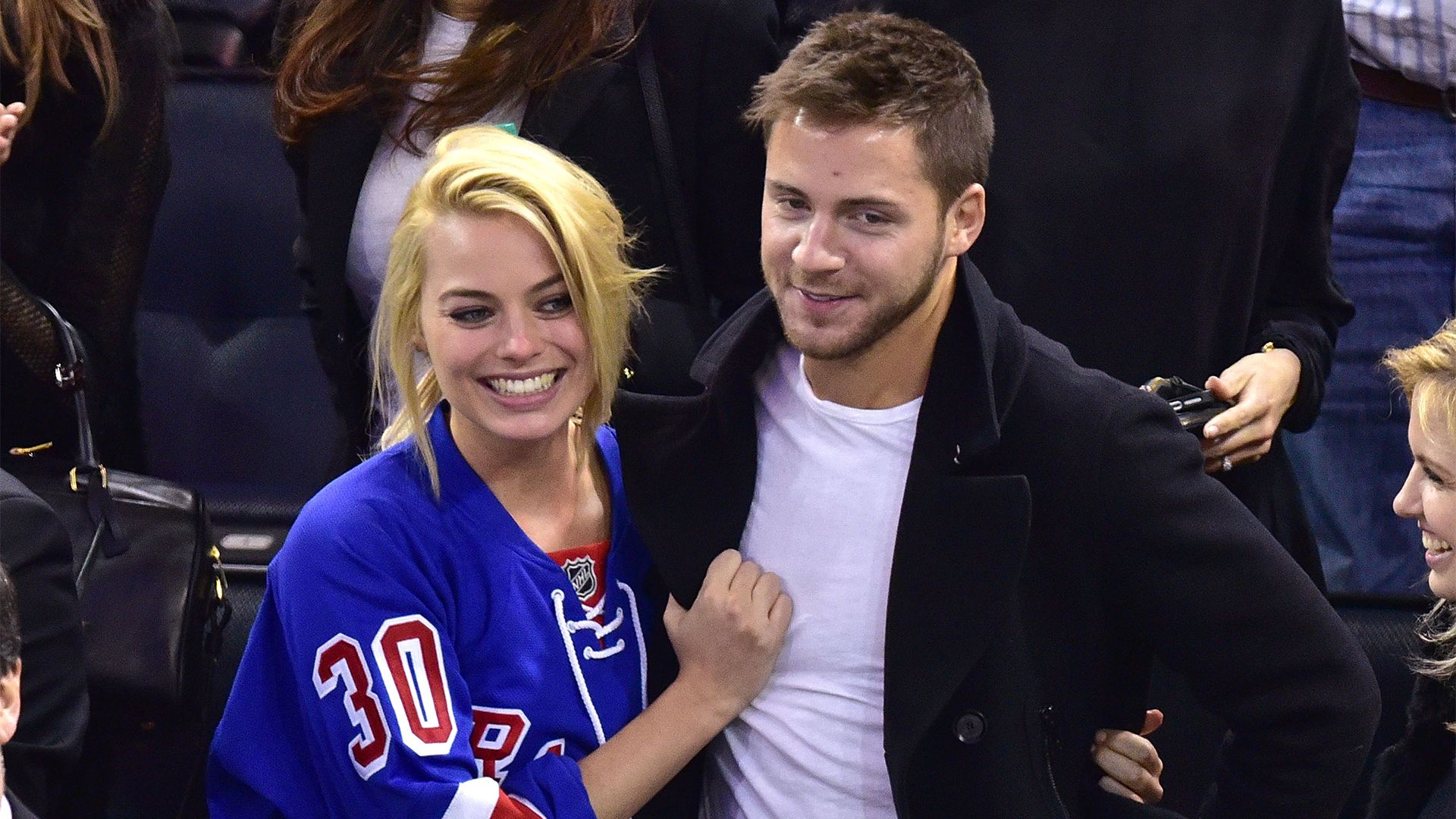 Despite the fact that Tom looked more like a polished Hollywood star, in reality the young man was just an assistant director. However, this did not stop Margot, and the girl definitely made the right choice: now Ackerley works as a film producer and has every chance of becoming a notable person in the industry. In December 2016, the couple got married, only select guests were admitted, and the rest had to gather information about it in bits and pieces.
Relationships with Prince Harry (?)
Margot was already having a passionate affair with Tom Ackerley when journalists suspected the actress of having an affair with Prince Harry. Knowing the passionate nature of Elizabeth II's grandson, no one found such a guess strange (especially considering that Harry's current wife,

Meghan Markle

, is also a former actress). Harry and Margot met at a housewarming party at their mutual friend Suki Waterhouse's place.

It was reported that Harry showed interest in Margot, but she not only remained indifferent to the prince but also didn't recognize him as a member of the royal family at first. Later she said, "He was very offended... He wasn't wearing a crown, so I had no idea that he was a prince." For some time there was information in the press that Harry and Margot were messaging each other on social networks. And then journalists found a more interesting target — Meghan.

Read more about Margot Robbie's career and personal life in

her biography

on zoomboola.com.

She brilliantly portrays both the wife of the "Wolf of Wall Street" and the beloved of Tarzan the savage, as well as the girl with neon hair from "Suicide Squad" (a role she took from Cara Delevingne), and a Barbie doll. But all these are just masks. Here, we'll reveal who the real Margot Robbie, the new Hollywood star, is.