Taron Egerton's biography
Taron Egerton is a Welsh actor most notable for his roles in an action spy comedy film Kingsman: The Secret Service and a biographical sports comedy-drama Eddie the Eagle. Net worth: $6 million.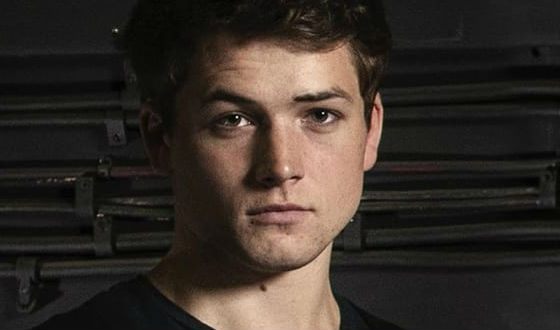 Childhood and adolescence
Taron David Egerton was born on 10 November 1989 in Birkenhead, located in the north-west of England. The actor's name is a variation of the Welsh word "taran" which means "thunder". Despite being born in England, Taron considers himself a Welshman (his grandmother was Welsh), speaks Welsh on a conversational level, and has a slight accent.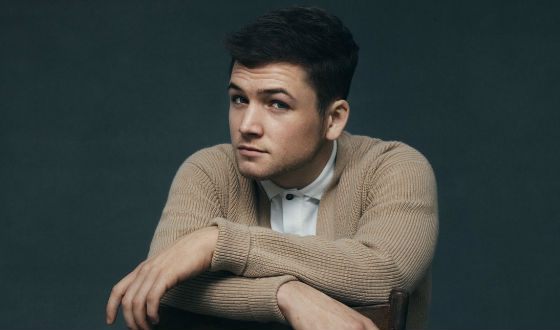 Egerton's father ran a bed-and-breakfast, while his mother worked in social services. The boy spent his early childhood on the Wirral Peninsula, before moving to a small village Llanfairpwllgwyngyll, on the Welsh island of Anglesey, where he attended primary school.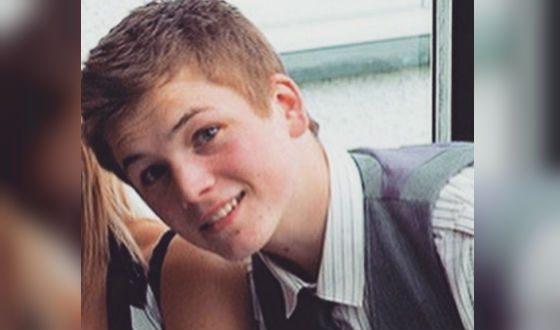 The Egerton family moved to Aberystwyth when he was 12. "I was cheeky in school, but rarely in a way that would get me in trouble. I thought I was a bad boy but I most definitely wasn't!" – the actor recalls. After graduating from school, Taron got accepted at the Royal Academy of Dramatic Art, which he finished with a Bachelor's degree in Acting in 2012.
Career
Taron made his theater debut in 2012, in a comedy theater production The Last of the Haussmann, where he performed alongside such famous theater and film actors as Julie Walters, Rory Kinnear, and Helen McCrory.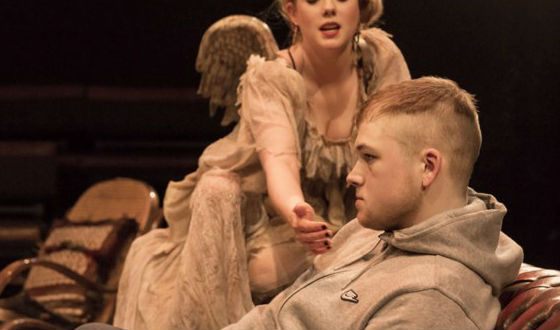 In 2013, the actor had a minor role in two episodes of a detective drama television series Lewis, and a year later won over the hearts of the audience with his main role in the drama series The Smoke. Taron portrayed Dennis "Asbo" Severs, a gloomy, antisocial, and vulnerable young man with a troubled past, learning to take responsibility for his actions. Many viewers singled out Egerton's performance from the rest of the cast, praising his compelling acting.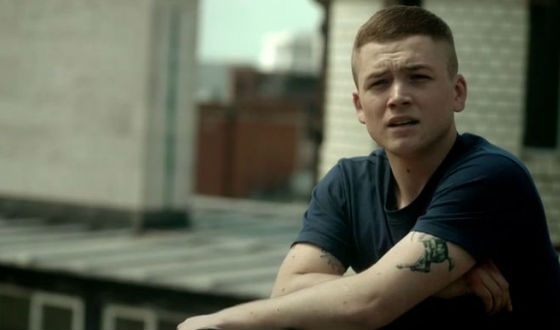 He then was cast in a historical drama film Testament of Youth, alongside Alicia Vikander and Kit Harington. The film received positive reviews. However, it was Egerton's next project, an action spy comedy film Kingsman: The Secret Service, that brought a great deal of attention to the actor.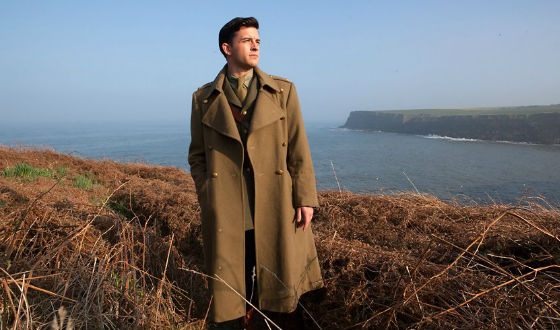 More than 60 actors were considered for the role of Eggsy, the young man who dropped out of training for the Royal Marines and was later offered to become a member of a private intelligence service. Jack O'Connell and John Boyega were the main contenders for the role in an ambitious project, but the director eventually opted for Egerton. This role became a sort of a trademark for a young Welsh actor, and within days the whole world knew his name.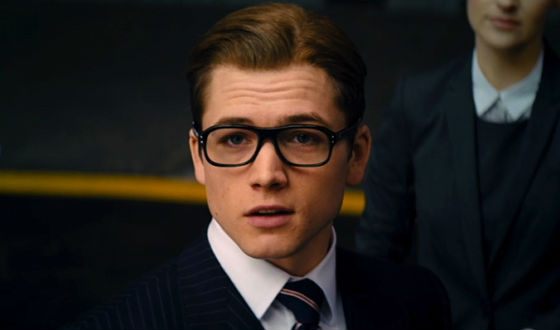 Taron's next project, a biographical crime thriller Legend (2015), smashed box office records and became one of Britain's highest-grossing films of the season. Tom Hardy portrayed both Reggie and Ronnie Kray, notorious twins who terrorized London during the 1960s. Egerton was approved for a supporting role of Edward Smith, a psychopathic gay man who vanished (presumably killed) not long before the twins' arrest.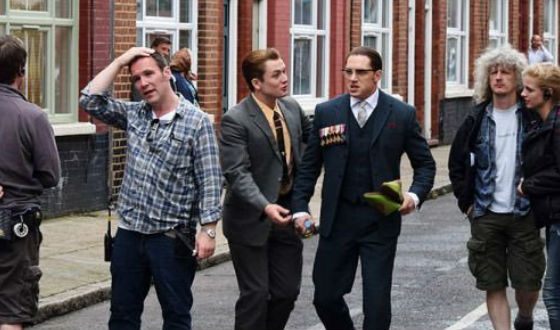 According to Zoomboola.com, in 2016, Egerton starred in a biographical sports comedy-drama Eddie the Eagle. The inspiring story of a clumsy ski jumper Eddie "the Eagle", who became notoriously famous for his numerous misfortunes, was partly based on real events. Hugh Jackman appeared as Eddie's coach. The movie grossed $12.8 million at the domestic box-office which made it the highest-grossing British film released in the UK in 2016.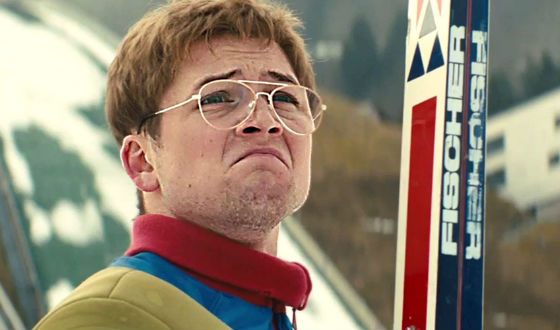 That same year Taron Egerton voiced one of the characters in a computer-animated musical comedy-drama film Sing. He provided his voice for a teenage gorilla Johnny, who dreamt of becoming a singer despite his father's other plans for his future. In March of 2017, a 4-minute animated short film, Love at First Sight, came out, featuring Egerton's character from Sing.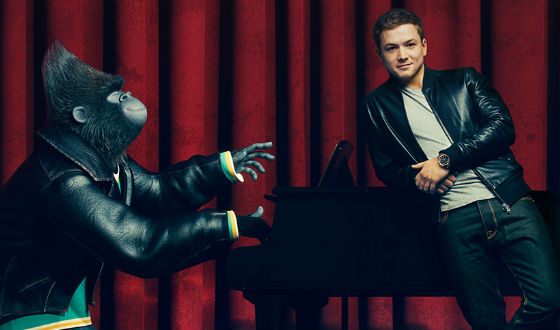 In 2017, three movies with Taron Egerton were planned to premiere: James Cox's biographical crime-drama Billionaire Boys Club (with Emma Roberts, Ansel Elgort and Kevin Spacey), Kingsman: The Golden Circle (Matthew Vaughn's sequel starring Julianne Moore, Halle Berry and Jeff Bridges), and an action-adventure film Robin Hood directed by Otto Bathurst (known for Peaky Blinders, Black Mirror, Hustle).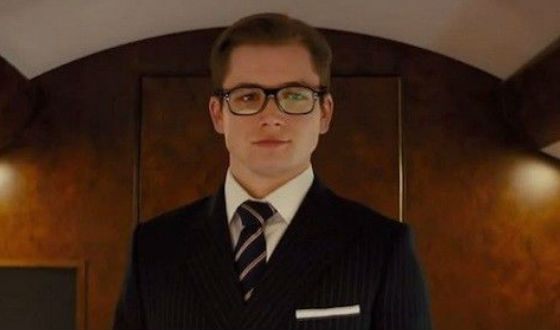 Taron Egerton's personal life
In an interview at the beginning of 2017, the actor stated that he had been "extremely lonely the whole previous year, but now currently in a happy relationship". Taron prefers not to share information about his personal life with the public, so very little is known about his girlfriend. He dated Emily Thomas, the assistant director, since 2016. The couple had some hard moments, so in November 2018 they said about breaking up. Three months later, they decided to give a second chance to their relationship..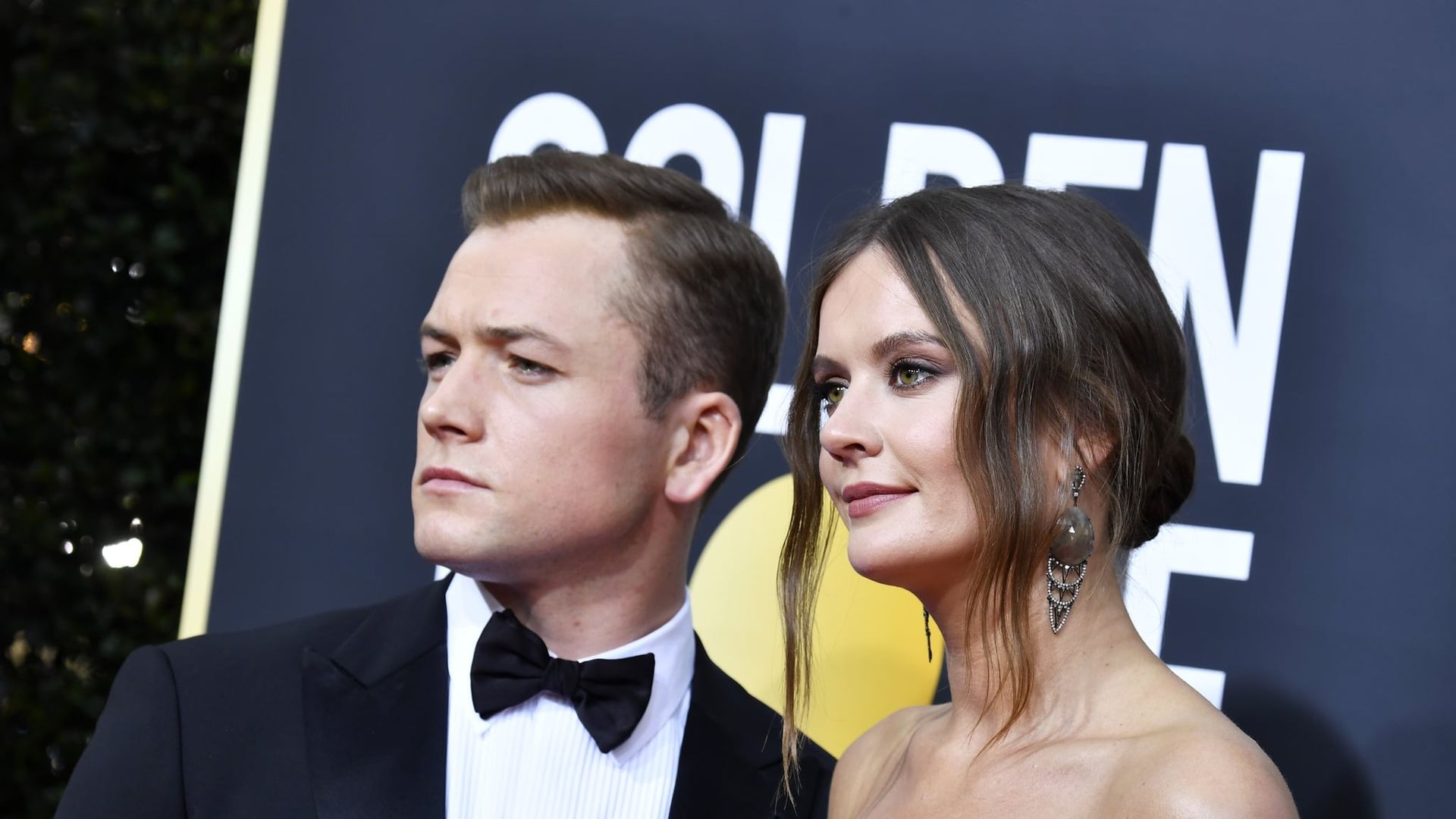 Taron doesn't have Facebook or Instagram accounts but is an avid Twitter user, constantly updating his readers about his life events and sharing his thoughts on various subjects. Egerton was named one of GQ's 50 best-dressed British men twice.
Taron Egerton Now
In 2019, the movie "The Rocketman" premiered, in which Edgerton played Sir Elton John. The film was biographical and told about the formation of a world star and the difficulties that he had to face. In the same year, Theron could be seen in the TV series The Dark Crystal: Age of Resistance - the actor played the role of Ryan. Since 2020, Edgerton has been starring in the series The Sandman as John Constantine. Also in production is the dramatic short film Glimpse, starring the actor, which is slated to premiere in 2021.
Press Ctrl+Enter If you find a mistake