Lily-Rose
grew up under the lenses of cameras - the paparazzi watched her around the clock both in Paris and in Los Angeles, where her parents alternately lived. At the age of six, Lily-Rose made it clear to her parents that a stellar future awaits her too: the baby composed a melody for a song that later appeared on Vanessa's album Love Songs.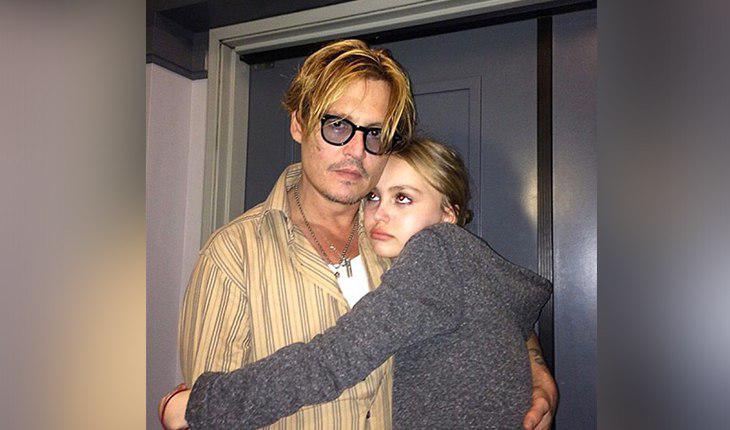 At the age of 14, she starred in her first film, and a year later she became the youngest ambassador for Chanel. Business in the modeling and acting career went uphill so much that Lily-Rose even dropped out of school, exactly repeating the fate of her father. More details from Johnny Depp's life can be found

here

.

The young lady has a lot in common with the famous dad: they both admire fashion and love the same music - on cozy evenings Johnny and Lily are eagerly listening to the blues performers of the past. Like Depp, Lily-Rose tried drugs early - the actor himself gave his 13-year-old daughter to smoke her first joint. According to Johnny, he just didn't want the baby to experiment in suspicious companies, but the public didn't like his "noble" impulses. Someone will say that Lily-Rose has become too much: the girl appears in the cinema, on the catwalk, and in advertising. Would she be so famous without her legendary parents? It's hard to say. One thing we know for sure: the beauty Depp is not devoid of talent, and not all stellar offspring can boast of this. By the way, you can look at many of them in the photo collection from editors of Zoomboola.

In 1998, Johnny Depp's bachelor's life came to an end - he fell in love at first sight. After a year of meeting, the sweet couple had a daughter, who was named Lily-Rose Melody. Her godfather was the shocking rock musician Marilyn Manson, a good friend of Depp.