Ryan Gosling
Most people know that Justin Timberlake and Britney Spears were members of Disney's The Mickey Mouse Club. Not everyone remembers that
Ryan Gosling
was also part of the crew, after 12-year-old Canadian actor signed two-year contract for the last two seasons of the show.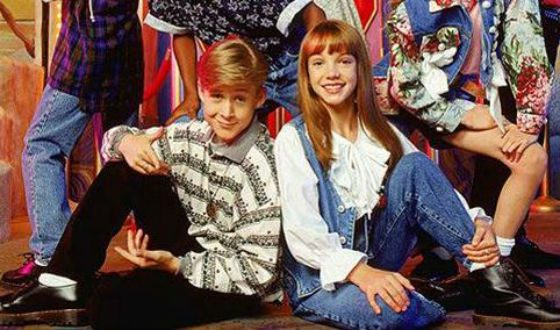 There Gosling became good friends with Timberlake, with singer's mother even becoming his legal guardian during that time.
Kristen Stewart
No matter how hard she tries,
Kristen Stewart
can't shake off of being known primarily for her portrayal of Bella Swan in the "Twilight" franchise.
However, her first star film role came at the age of 12, when she joined with
Jodie Foster
in David Fincher's breath-taking 2002 thriller "Panic Room".
Jake Gyllenhaal
While it wasn't a star role, but
Jake Gyllenhaal
made his big screen acting debut when he was barely 11 years old in 1990 comedy film "City Slickers", where he appeared as Billy Crystal's son.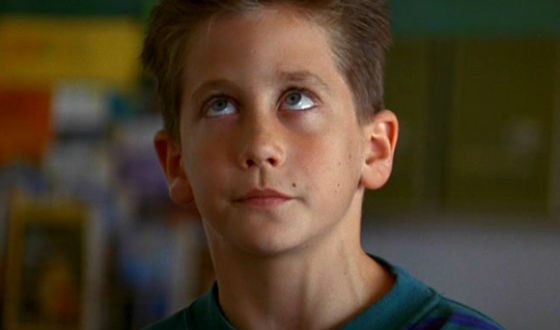 During his next ten years Gyllenhaal tried his luck on both big and small screen, before finally breaking through with star role in nail-biting 2001 drama "Donnie Darko".
Katherine Heigl
Before
Katherine Heigl
made an appearance in "Grey's Anatomy" and starred in "The Ugly Truth" alongside
Gerard Butler
, young actress got her first big role joining Gerard Depardieu in 1994 drama film "My Father the Hero".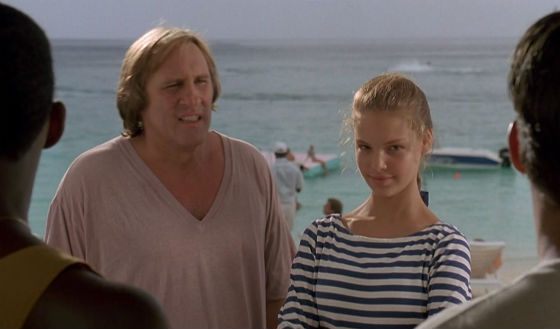 Heigl was only 16 years old, when she was cast as Nicole, a teenager who pretended that her father was her boyfriend in order to impress a boy she was in love with.
Christian Bale
Now we know for a fact that
Christian Bale
is one of the greatest actors of his generation. However, Academy Award winning actor made his big screen debut quite early with his first role in
Steven Spielberg'
s war drama "Empire of the Sun" (1987) at the age of thirteen. Many haters are still claiming that Christian just got lucky to be noticed by such an established and renowned director.
Jennifer Love Hewitt
Jennifer Love Hewitt's breakout role was her appearance in TV drama series "Party of Five" aired in the 90's. That said, actress made her first splash joining the crew of Disney's Kids Incorporated in 1990, when she was barely 11 years old.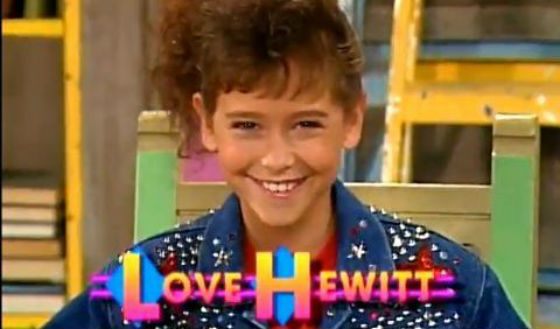 At that time actress simply called herself Love Hewitt, but later she went back to using her full name, following her appearance in 1993 film "Sister Act 2: Back in the Habit".
Ethan Hawke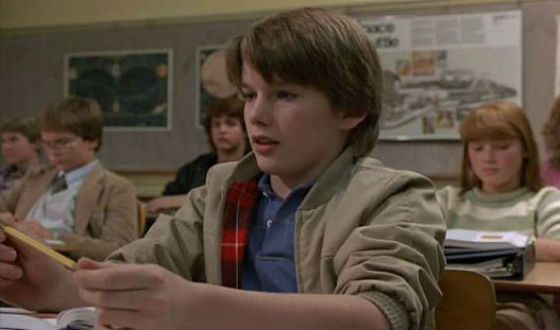 Ethan Hawke
made his debut on a big screen at the age of 15, scoring a role of Bill Crandall in sci-fi film "Explorers" (1985). Nowadays Hawke, who also became quite successful author and director, is one of the most respected and hard-working actors of his generation.
Natalie Portman
Natalie Portman
became first known in the middle of the 90's. Her big breakthrough is, perhaps, the most notable example of early career start. Natalie was cast in 1994 crime drama "Léon: The Professional" alongside
Jean Reno
in the main role. At that time she was just twelve years old.
Reese Witherspoon
Reese Witherspoon
got used to be a center of everyone's attention at the very young age. She started her career as a model, but later decided to experiment with taking a few acting lessons.
Currently Reese is one of the most famous and respected Hollywood actresses, lately making her appearance in "Big Little Lies" series joining the cast of
Nicole Kidman
and
Alexander Skarsgård
. The beginning of her career was as successful as it gets: she first appeared on a big screen in 1991 drama "The Man in the Moon", which was positively met by critics and general public alike.
Leonardo DiCaprio
Leonardo DiCaprio
was always loved by the viewers and much respected by critics. Starting from his all-around memorable roles in "What's Eating Gilbert Grape?" and bestselling hit "Titanic", his fans year after year prophesized him finally getting an Academy Award, which he ultimately scored for his performance in 2015 drama "The Revenant".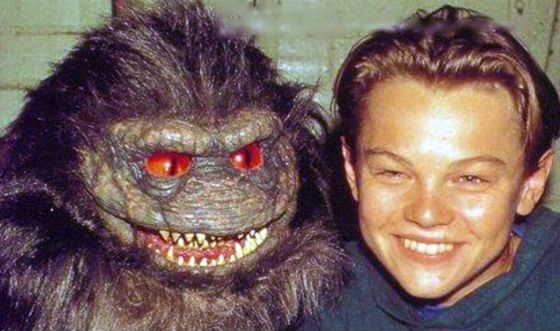 Leonardo started his obsession with acting in the beginning of the 90's. He first appeared on a big screen in a weird and bizarre 1991 comedy horror "Critters 3" portraying Josh. Before that he made his debut in a couple episodes of such TV series as cult "Santa Barbara" and "The New Lassie".
Angelina Jolie
Just a mere presence of
Angelina Jolie
in a movie's cast is often enough to establish it's box office success and critical acclaim; actress got an impeccable reputation of great dramatic actress for her performance in such movies like "Girl, Interrupted" and is more than capable to join the cast of less cerebral movies, for example "Mr. & Mrs. Smith".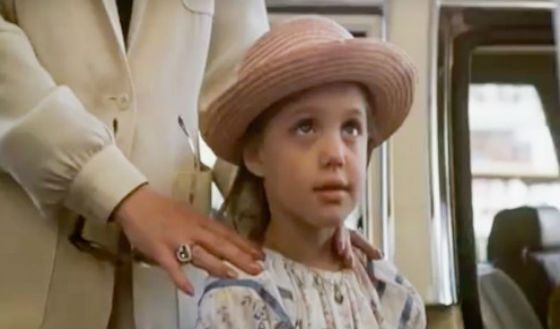 Her first role actress got in 1982 comedy movie "Lookin' to Get Out", created by her father, Jon Voight. Angelina, 7 years old at that time, appeared as Tosh, the daughter of movie's main character.
Elijah Wood
For most people
Elijah Wood
is one and only Frodo Baggins from legendary "The Lord of the Rings" trilogy. Indeed, this role made him a real Hollywood star. However his acting career started long before that. Elijah started to appear on a screen in the very young age, even though most of his early work happened to be a bunch of TV commercials.
In 1989 he got his first "serious" role in "Back to the Future Part 2", where he appeared as a nameless "boy from a videogame". Such a small role was enough for Wood to be noticed by renowned Hollywood producers and became a young celebrity and acting sensation.
Jennifer Connelly
One of
Darren Aronofsky
's long time favorites,
Jennifer Connelly
, who rose to prominence after her bright appearance on "Requiem for a Dream", showed great promise since her very childhood.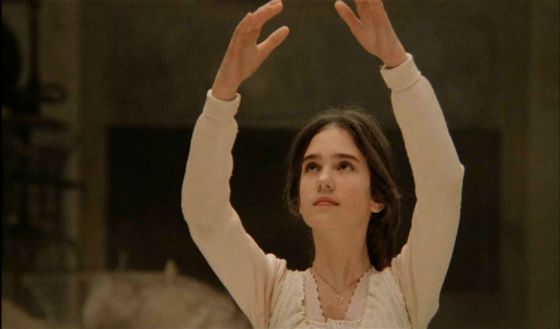 14-year-old Jennifer first graced big screen in an episodic role in Sergio Leone's "Once Upon a Time in America" (1984), where she had an opportunity to work with
Robert De Niro
and James Woods.
Kirsten Dunst
As it is the case with many young actors,
Kirsten Dunst
started her career with TV commercials: at the age of three she already conquered every TV screen in America. She was noticed at the age of 12, when she was invited to appear in cult Neil Jordan's "Interview with the Vampire" (1994), joining the cast of
Tom Cruise
,
Brad Pitt
and
Antonio Banderas
. Young little vampire with her inspired performance surely left no heart untouched!
Dakota Fanning
Dakota Fanning
is almost a wunderkind: in her two she already was reading fluently, in six started to appear in TV commercials and at the age of seven made a debut on a big screen in drama "I Am Sam", where she appeared as a daughter of mentally impaired character, portrayed by
Sean Penn
.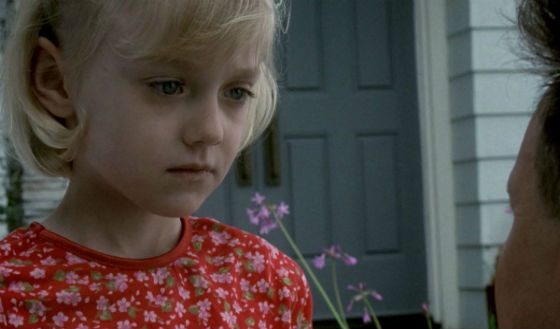 Her debut was dimed impressive not only by the viewers, but also by her peers in the industry which was proven by Dakota becoming the youngest nominee for Screen Actors Guild Award in its history.

When it comes to child actors, it's not that surprising to see them suffering grim consequences of getting worldwide famous and being recognizable at the very young age only to be destined to face inevitable decline of career or serious psychological problems, as it was the case with Macaulay Culkin. However there are those lucky ones, who used their child roles as a perfect breakthrough opportunity to start a bright Hollywood career. Here we reminisce about child roles of actors and actresses, who made it big in show business as adults.