Tom Cruise
Everyone knows that
Tom Cruise
is short. He's just 170 cm, but the fact is usually carefully hidden and corrected in films, since his partners are always taller than him. For example,
Cameron Diaz
is 176 cm and
Nicole Kidman
is 181. As a rule, Cruise is shot from a certain angle, or the actor stands on a box or in shoes on large platform for close-ups.
Despite the actor's popularity, viewers were outraged when Cruise was approved for the role of Jack Reacher in the film of the same name. According to the novel by Lee Child, based on which the detective story was shot, the main character should be almost 195. Despite the fact that the fans threatened to boycott the film, the premiere took place and Tom Cruise looks the same height as
Rosamund Pike
, who is 6 centimeters taller than him.
Anna Kendrick
Anna Kendrick
is a talented and charismatic actress, perhaps that's why her fans never notice her small stature. The girl is only 157 cm, which is a real problem for shooting and requires constant correction.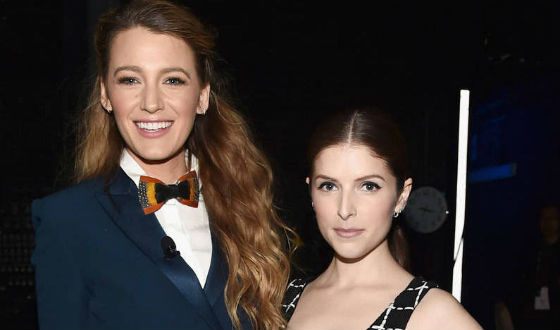 «I was worried about my height when I was younger but now I like everything in me», Kendrick said in an interview. «I used to think that guys prefer tall women but it turned out that many of them love short and petite girls».
Mark Wahlberg
Action star
Mark Wahlberg
is broad in the shoulders and rather pumped, apparently therefore some assume that he is not very tall. With the height of 172 cm the actor looks quite organic on the screen.
Mark is lucky: he is shot with actresses who are shorter than him. The «Pain & Gain» was an exception but it is difficult not to look small on the background of
Dwayne Johnson
, because the Rock is almost two meters tall.
Daniel Radcliffe
Daniel Radcliffe
will forever remain in the minds of viewers in the image of wizard Harry Potter. The hero's incredible features probably made fans forget how short the actor is. The creators of the film series were lucky because
Emma Watson
is 165 just like Daniel, what made it possible not to betake to tricks. However, if you pay attention to the scenes with Rupert Grint in the image of Ron, you can see that there is almost 10 cm between them.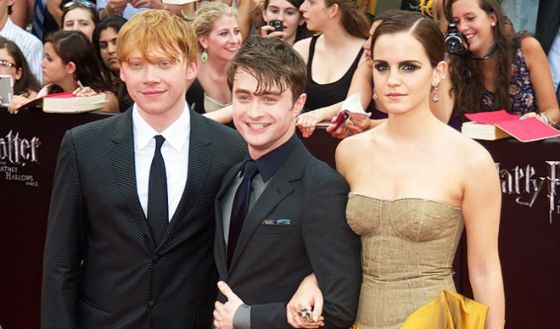 «Can I play a really tall man? No, obviously not. Can I play a black guy? For similar reasons, no. I can't play something to which I have nothing to do. I won't be able to play an athlete in a picture about football, though I would really appreciate it. The only role I can be given in such a film is the director of the club», laughs Radcliffe.
Dave Franco
The favorite of the female audience, handsome
Dave Franco
is good at comedies and action films. Surprisingly, the actor's short height is not striking in neither of the films, though he is only 170 cm.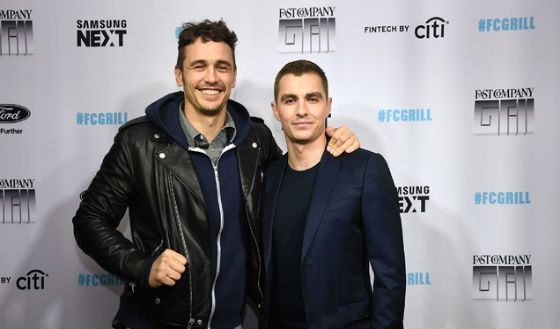 Dave does not complex, because he is sure that his talent is enough to get his desired role, even though his older brother
James Franco
is 10 cm higher than him.
Vanessa Hudgens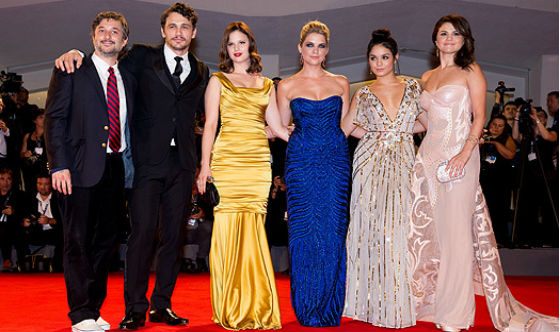 Vanessa Hudgens
knows how to surprise the viewer with a combination of dance moves, singing and acting skills. The «High School Musical» is one of the most favorite films of Vanessa's fans. Did they notice that the girl is the shortest on our list? Her height is 155 cm. The photos from the red carpet are particularly surprising, where Hudgens looks like an ordinary person, but among giants.
Josh Hutcherson
Josh Hutcherson's hero was part of the love triangle of «The Hunger Games» saga. The actor's height is 170 cm but he looks as tall as Katniss, played by
Jennifer Lawrence
. This is just an illusion and a clever trick of the masters of cinema, as the actress is 176 cm and looks almost a head taller than her colleague on the red carpet.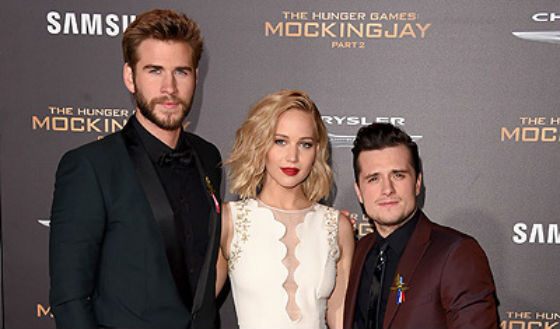 Josh refers to his short stature with humor. Receiving the MTV Movie Award from the 178-centimeter high lead Kate Upton, he joked: «Everyone is so tall! Me and Kate will never be together. It would be very difficult».
Zac Efron
Since

Zac Efron

has a large army of women fans, many are surprised that he is not as tall as one might imagine. The actor's height is 175 cm, what is rarely noticeable, because he is lucky to be shot with partners of his height just as in the «Neighbors», where he worked in a pair with Dave Franco. However, when Zach stands next to

Seth Rogen

, who is 180 cm in the same film, the illusion is destroyed.

The increasing of an actor's or actress's height is an old technique, which many are no longer surprised by, but today computer technologies allow us to draw a digital copy of a young actor who is already of retirement age. For information on how young people are made from older people, read

our material

.

The magic of cinema allows to achieve amazing things. To rejuvenate old actors with the help of computer technology, to make young ones older with the help of make-up, to turn a man into a woman, using silicone pads on the body. What can we say about the fact that short actors sometimes look quite high in films. Zoomboola.com gathered a selection of actors and actresses, whose height is significantly lower than what it seems on the screens.