Ex-spouses are in quarantine together now. Their daughters Tallulah and Scout and Scout's husband Dillon Buss are with them too.
Tallulah shared a cute picture in her Instagram: Willis-Moore family members sit in the living-room. They all, including dogs, wear the same strip green and white pajamas.
Bruce
and
Demi
are hugging.
Rumer Willis, the elder couple's child, isn't on the photo. But the photos in her Instagram give a hit, that she is with parents too.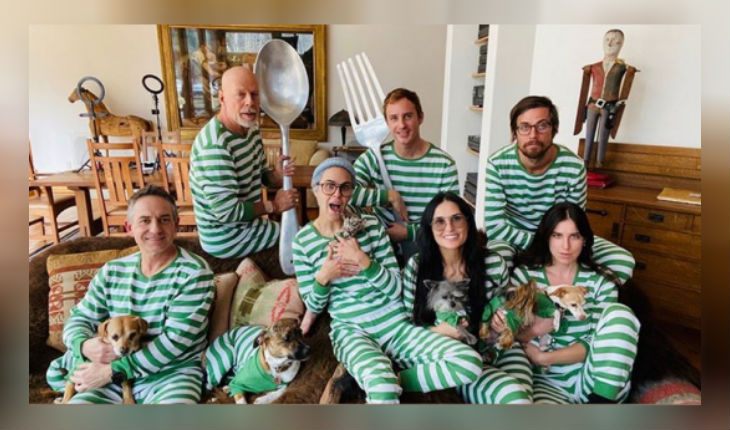 It is a question, why Bruce self-isolating with his ex spouse instead of his current wife Emma Heming. Meanwhile, Demi Moore is officially single since 2013.

Bruce Willis and Demi Moore divorced almost 20 years ago, in October 2000. However, they keep a very warm relationship.