Jason Mewes biography
Jason Mewes is an American actor, who began his actor's career thanks to the director Kevin Smith and his film Clerks, in which Jason embodied the character of a drug dealer and ribald Jay. Subsequently, Mewes returned to this role more than once: both in Smith's films (Dogma, Jay and Silent Bob Strike Back, etc.), and in other projects (Scream 3). However, Mewes's path to glory was difficult, and his character Jay has largely copied from the actor himself. His net worth: $5 million.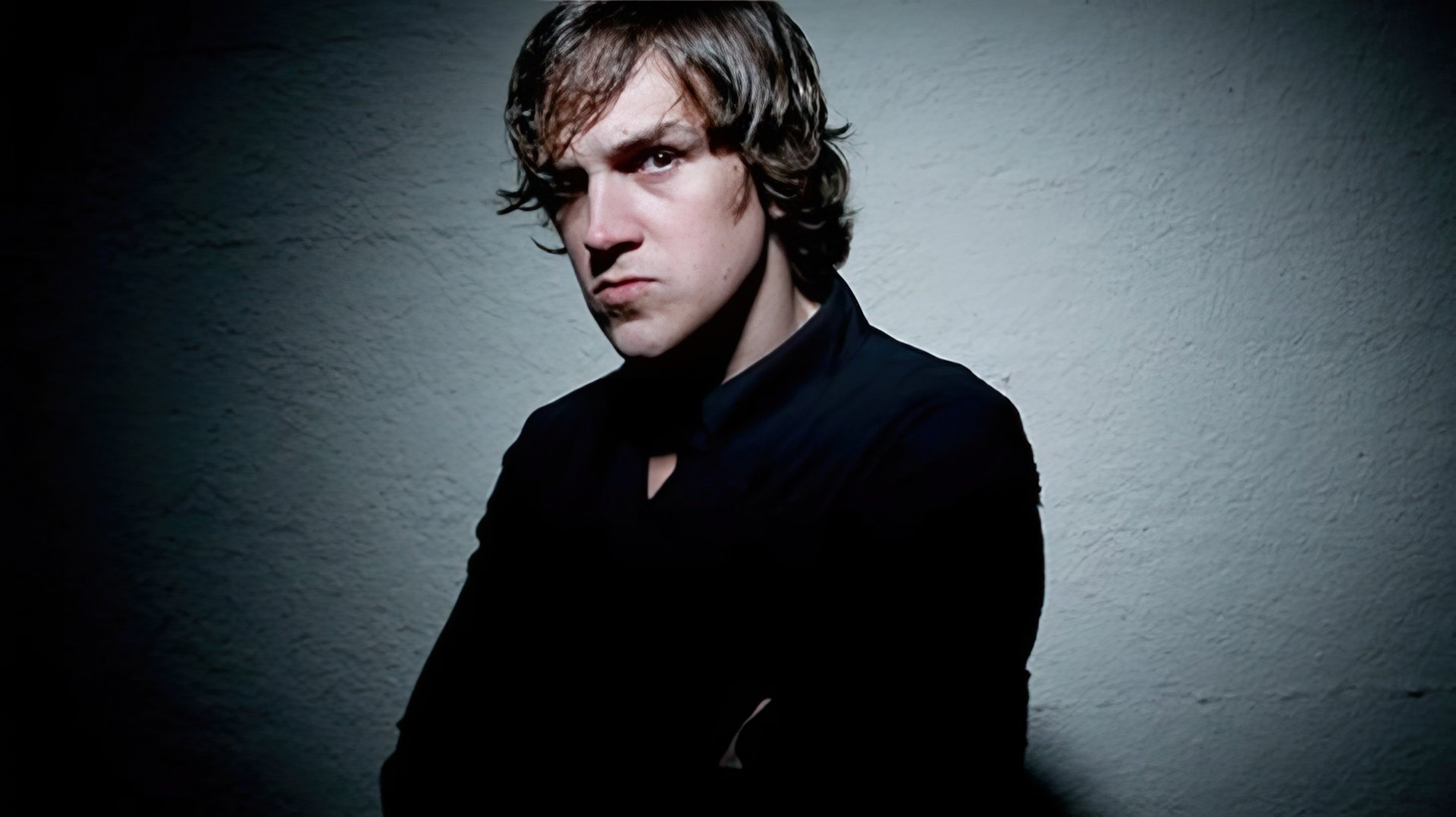 Childhood and Youth
The childhood of a child, who was born in the summer of 1974 by a woman who did not get along with the law and was addicted to heroin, can't be called happy. Jason did not know the name of his father at all. His mother, who gave birth to the son late, at the age of 41, was not interested in his upbringing: she either looked for money for a dose (mainly stealing credit cards from mailboxes) or once again served time in prison. Jason and his sister Beth were raised by their aunt.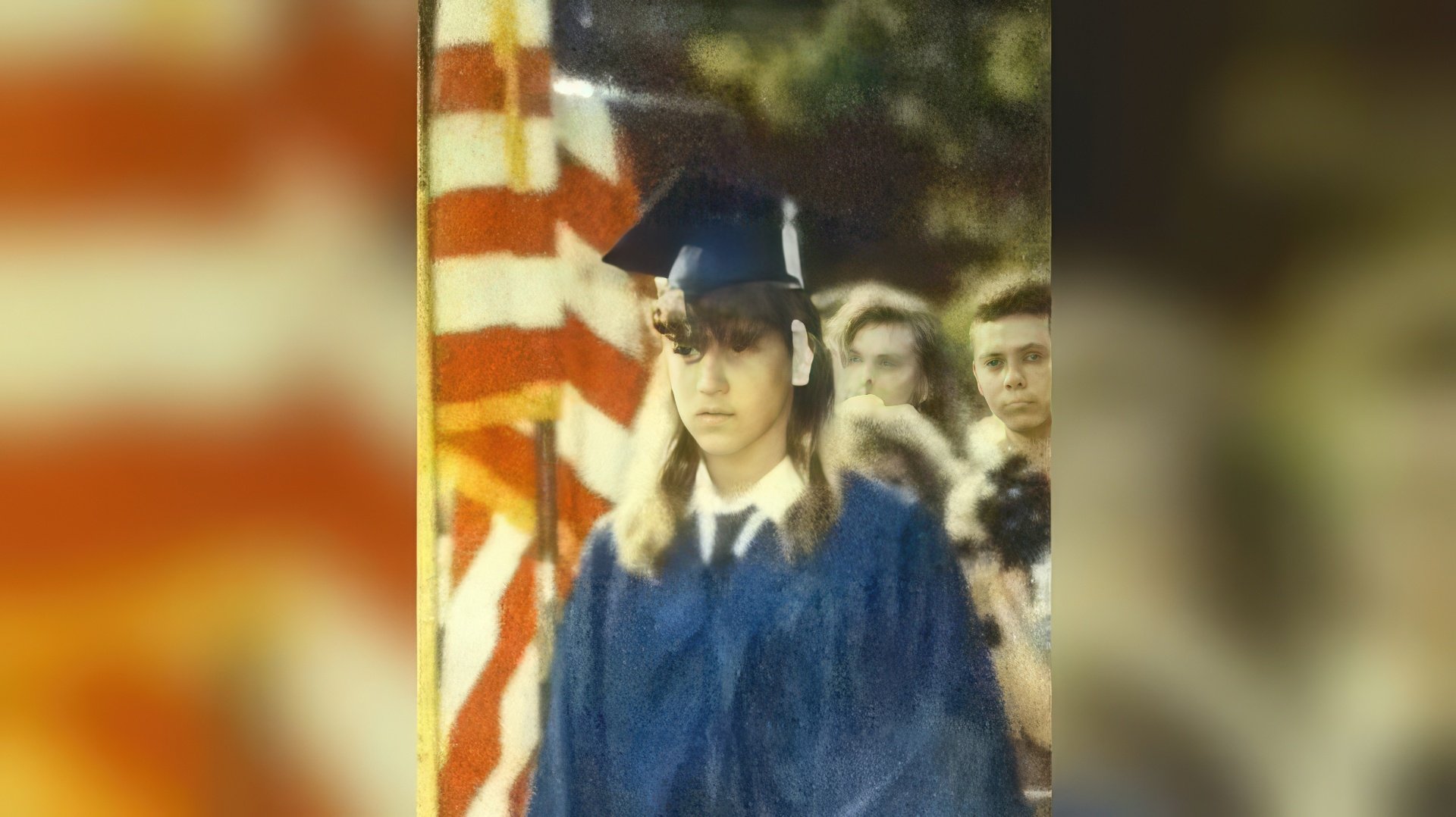 The only gift that Jason got from his mother was a bicycle. He received it on his ninth Christmas, but as it turned out, it was done for a specific reason: the parent had big plans for her son. She sold drugs and forced the boy to go to clients in remote areas. Jason himself began to use drugs much later ‒ in high school.
Despite his mother's devil-may-care attitude, Jason didn't grow a scumbag. Yes, to some extent he was a problem child, but, as his best friend Kevin Smith said later, he had a million dollars, golden heart.
The boy grew up under the supervision of his aunt in the port city of Highlands, a working-class neighborhood of New Jersey. There he went to the school named after Henry Hudson.
Meeting Kevin Smith
Kevin Smith's parents' house and Jason Mewes's aunt's house were two blocks from each other. During their school years, Kevin did not know Jason personally, but he often heard rumors about the new tricks of the tomboy. In the 80s, as Smith later recounted, Mewes was something like a city legend, although I didn't really believe in that nonsense that people talk about him.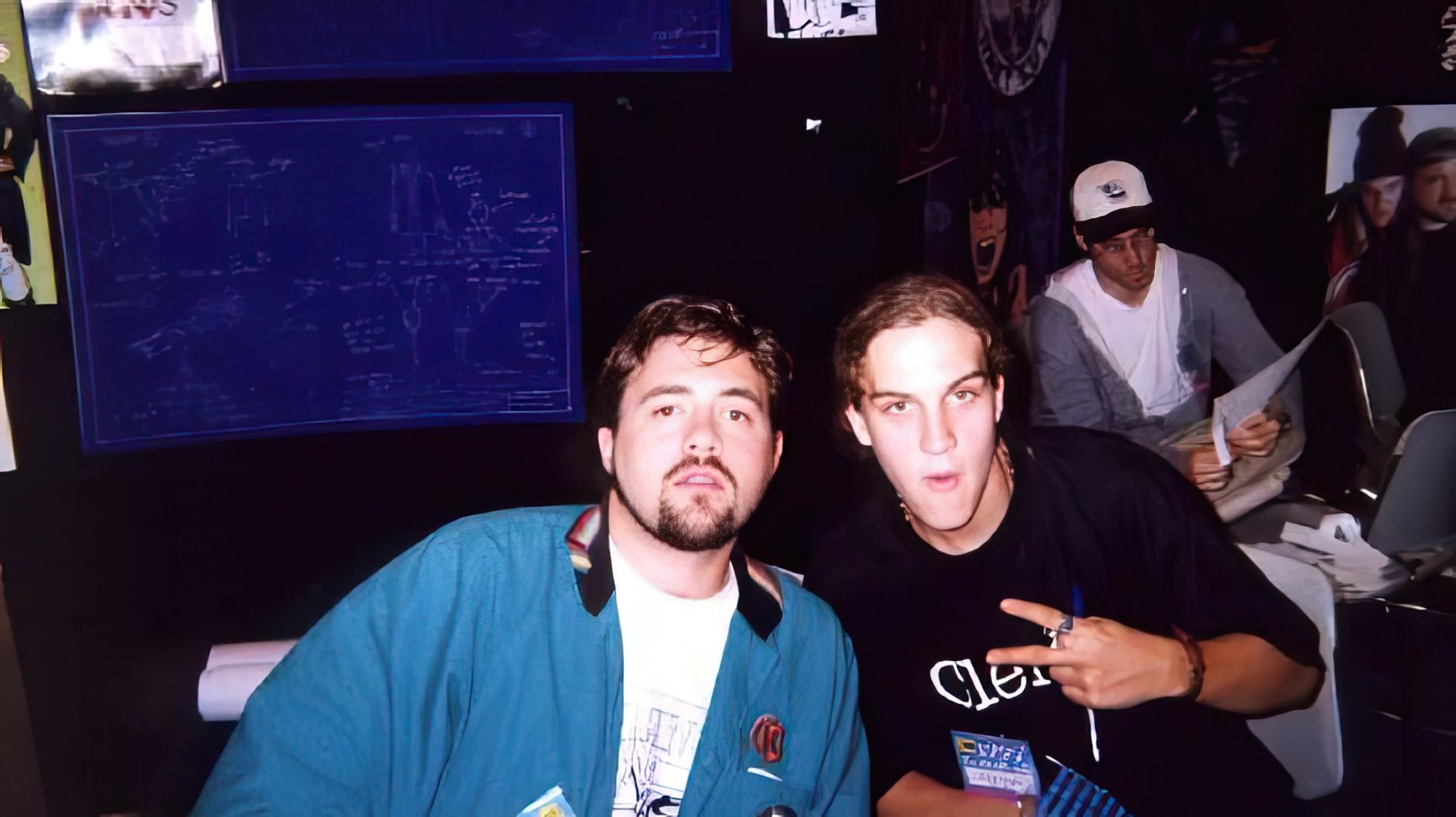 One day, Kevin's friends introduced him to Jason. Although Mewes was 4 years younger than Smith, they quickly found a common language. According to the film director's recollections, in those years, while Jason was still underage, he joked a lot and extremely vulgarly, but at that time he did not use alcohol and drugs. Mewes had an obvious comedic talent: he could hit others with improvised sketches and funny observations. Although he had never been interested in acting, his friend always believed that Jason's place was in the cinema. Kevin attended Vancouver Film School for six months, and when he returned, he discovered that Jason, who at that time was already a high school student, started drinking, smoking weed, and not missing a single girl.

When Smith, who firmly decided to apply the knowledge acquired at the film school in practice, began writing the scenario for his future film Clerks, he did not hesitate a single second to introduce Jay into the plot. In fact, he was copied from Jason. Kevin presented himself as the Silent Bob, Jay's faithful companion, who doesn't say almost a single word throughout the entire film.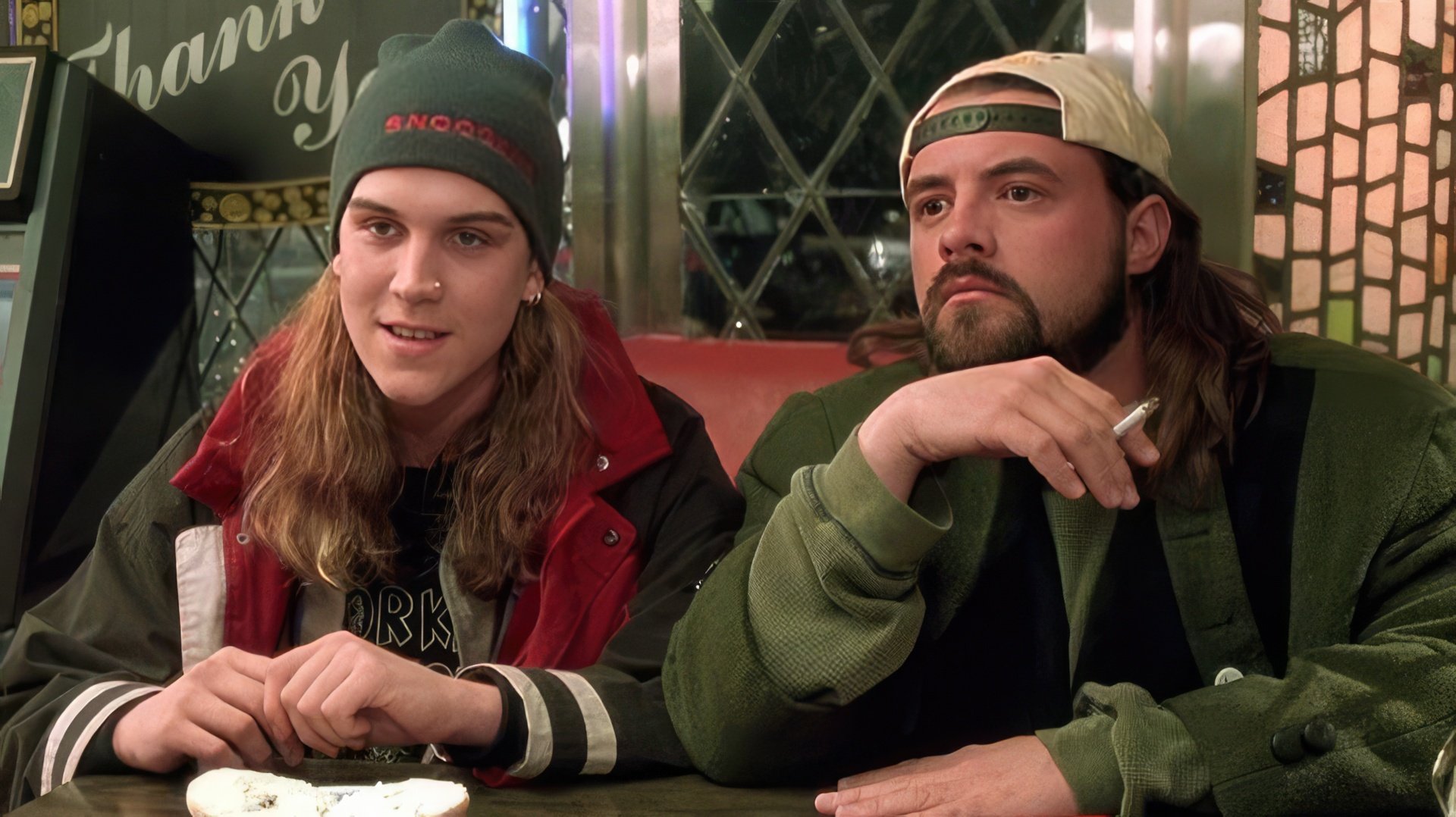 Career: with a friend through life
Work on the movie Clerks began in 1992 and lasted almost 2 years. In the spring of 1994, friends woke up famous. An amateur black and white movie filmed at Kevin Smith's savings and costing a ridiculous amount by the standards of cinema ($ 26,000 plus $ 27,000 for royalty payments to the owners of the songs sounded in the film) won two awards at the Cannes Film Festival, and Silent Bob and jester Jay inspired by the success appeared in Smith's new directorial works.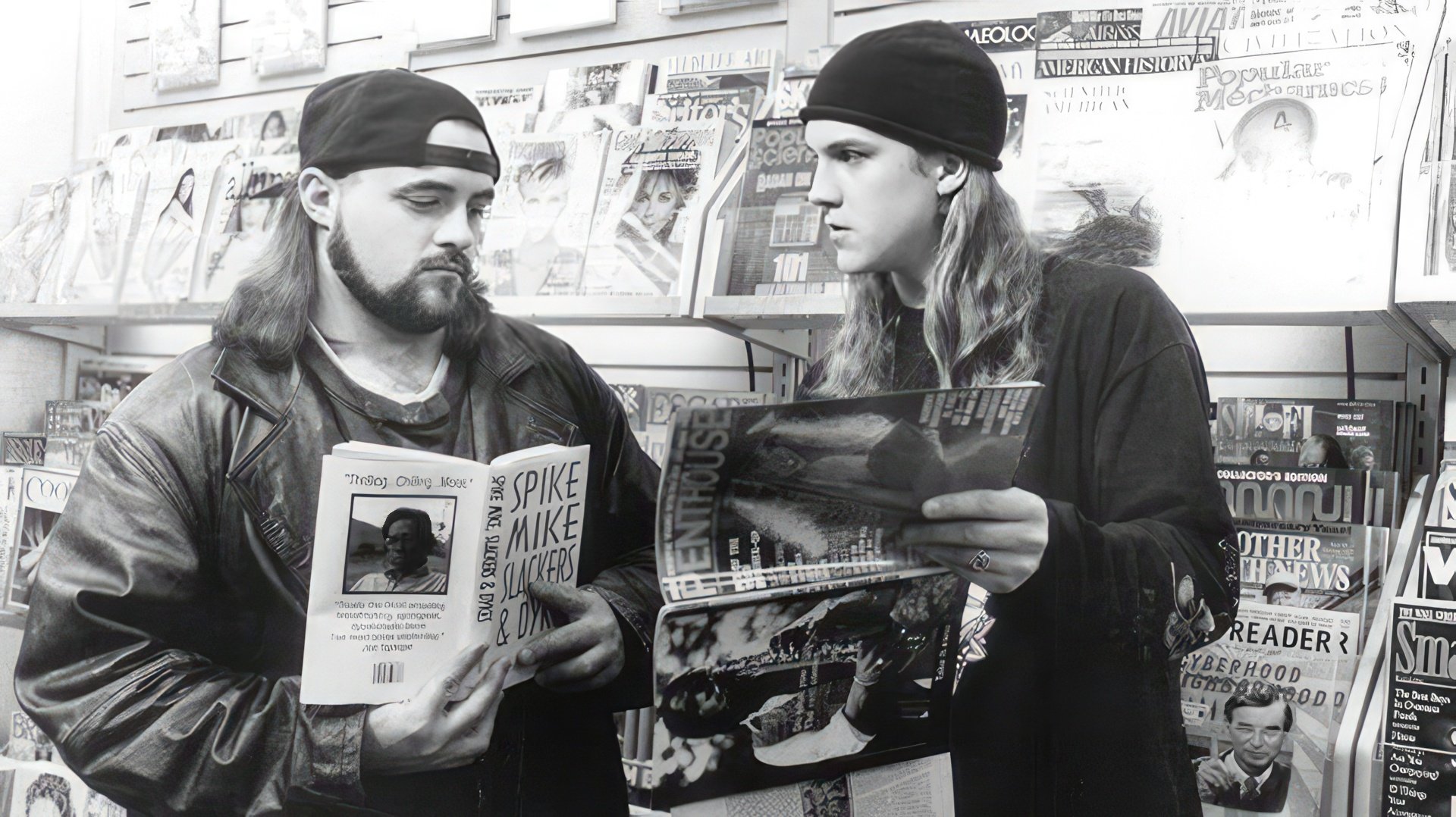 So, in 1995, the comedy Mallrats was released on the screens, in which Jeremy London and Jason Lee were partners of the guys on the set. Then there was the comedy melodrama Chasing Amy with Ben Affleck and Joey Lauren Adams, which was followed by the adventure film Dogma, in which besides the inseparable friends, Matt Damon, Ben Affleck, and Salma Hayek got roles.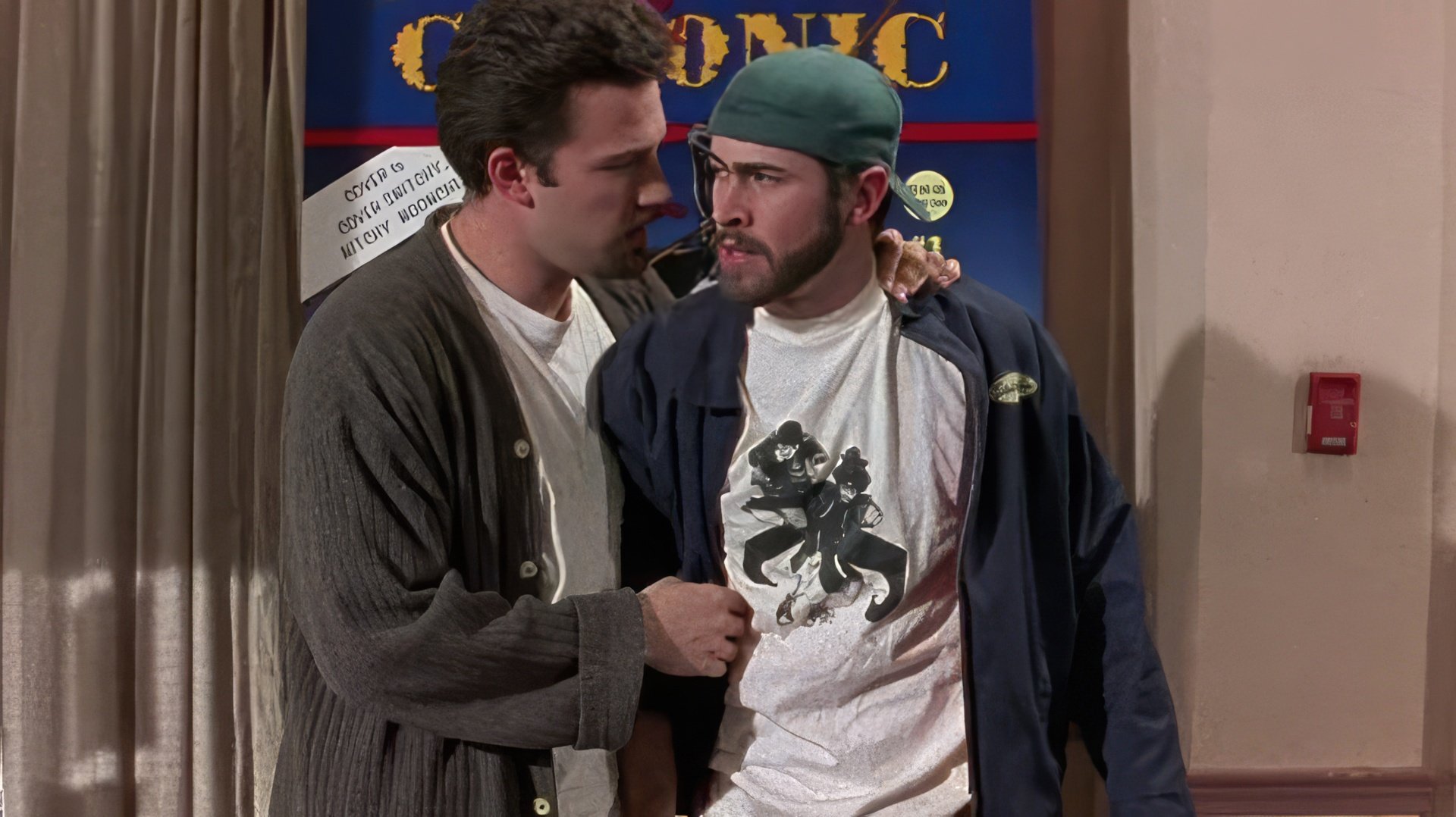 According to Zoomboola.com, in 1995, a tragic event occurred in Jason's life. His mother was diagnosed with AIDS. Probably because of this he first tried hard drugs, although he had never touched them before. In 2002, the woman died. We cannot say that Jason has become a world celebrity, yet Smith's films were rather low rated. But the guy had no problems with money and recognition. He not only acted in films but also collaborated with major brands, for example, he appeared in a Nike commercial, directed by Smith. Meanwhile, despite fame and recognition, by the age of 25, Jason had real problems with drugs. When in 2000 Mewes was convicted of possession of heroin, he had to go to the clinic for treatment. And here the loyal friend came to help him. Acting in Smith's Jay and Silent Bob Strike Back helped the actor very much in overcoming his addiction.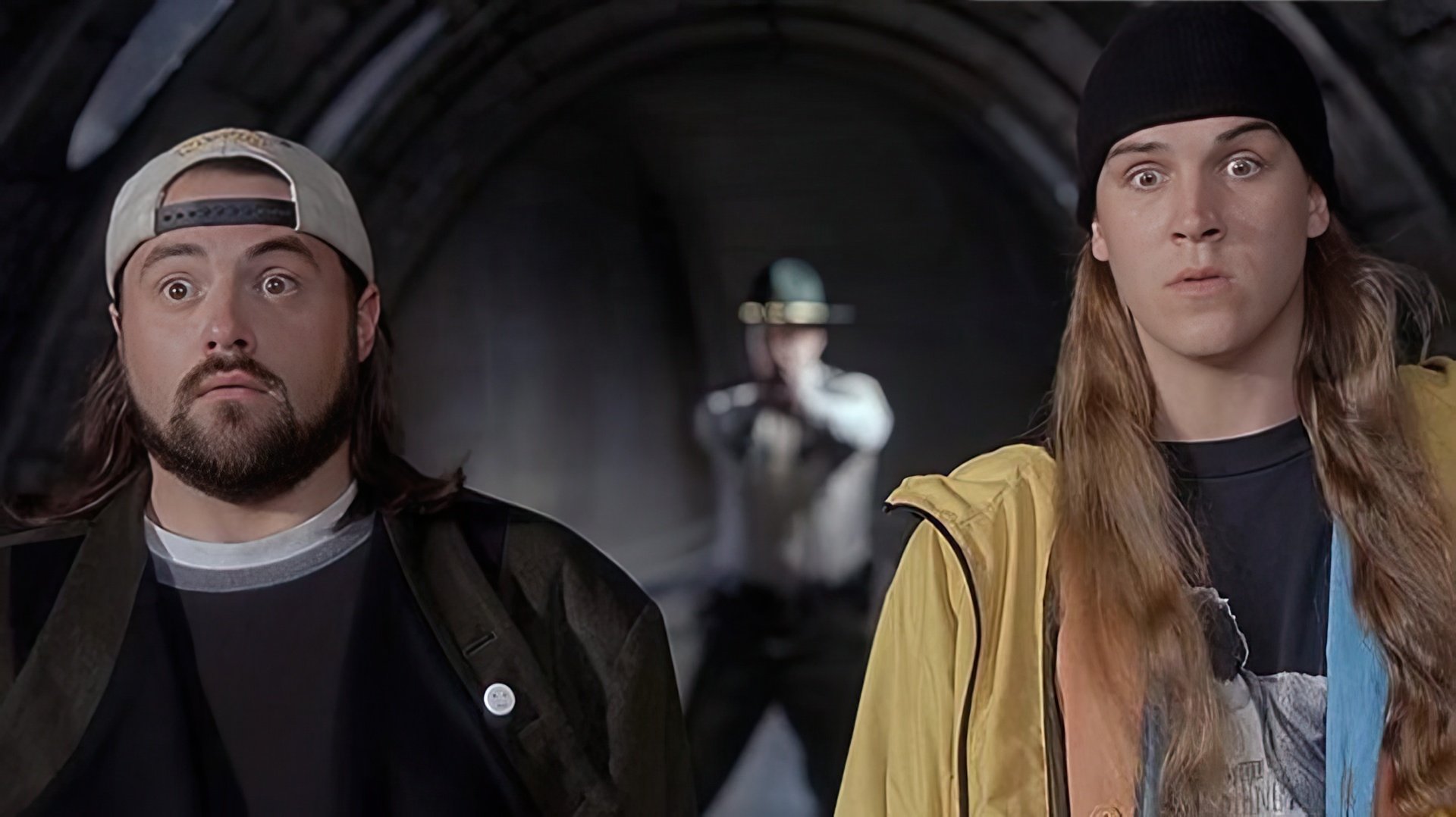 At the beginning of the new millennium, the friends got a solo film Jay and Silent Bob Strike Back that was entirely devoted to the adventures of Jay and Bob.

In 2003, Jason appeared in a rehabilitation center again, but after treatment, he returned to drugs again. During this period, suicidal thoughts began to occur to him; several times he assured Kevin that he would commit suicide before the age of 30. Only in 2006, he managed to get rid of the addiction forever. In the same year, Clerks II was released, which could no longer be imagined without Jay and Silent Bob.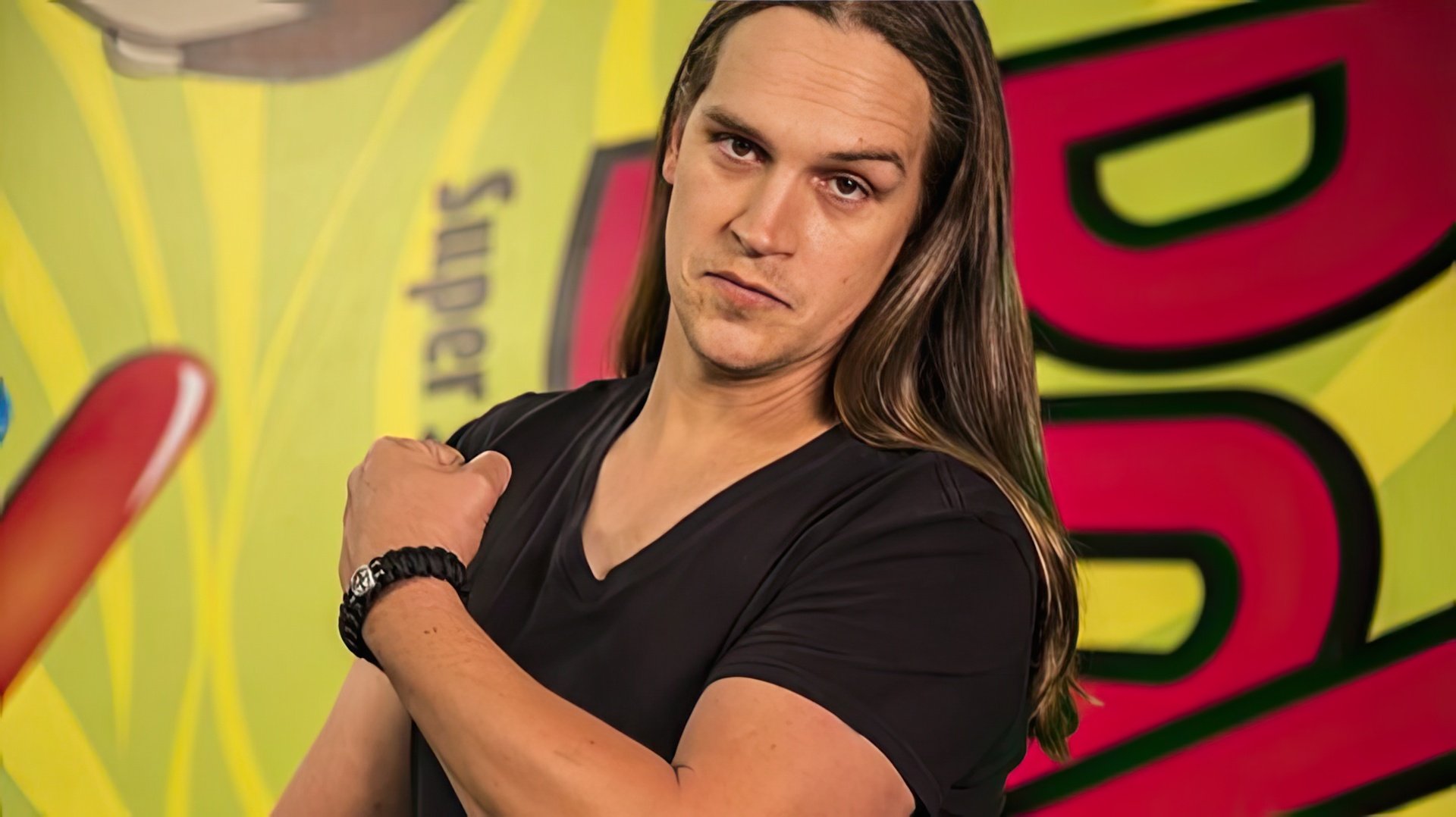 For the next 7 years, the actor said goodbye to the character of Jay, and in 2013 he voiced his favorite character in the cartoon Jay and Silent Bob's Super Groovy Cartoon Movie.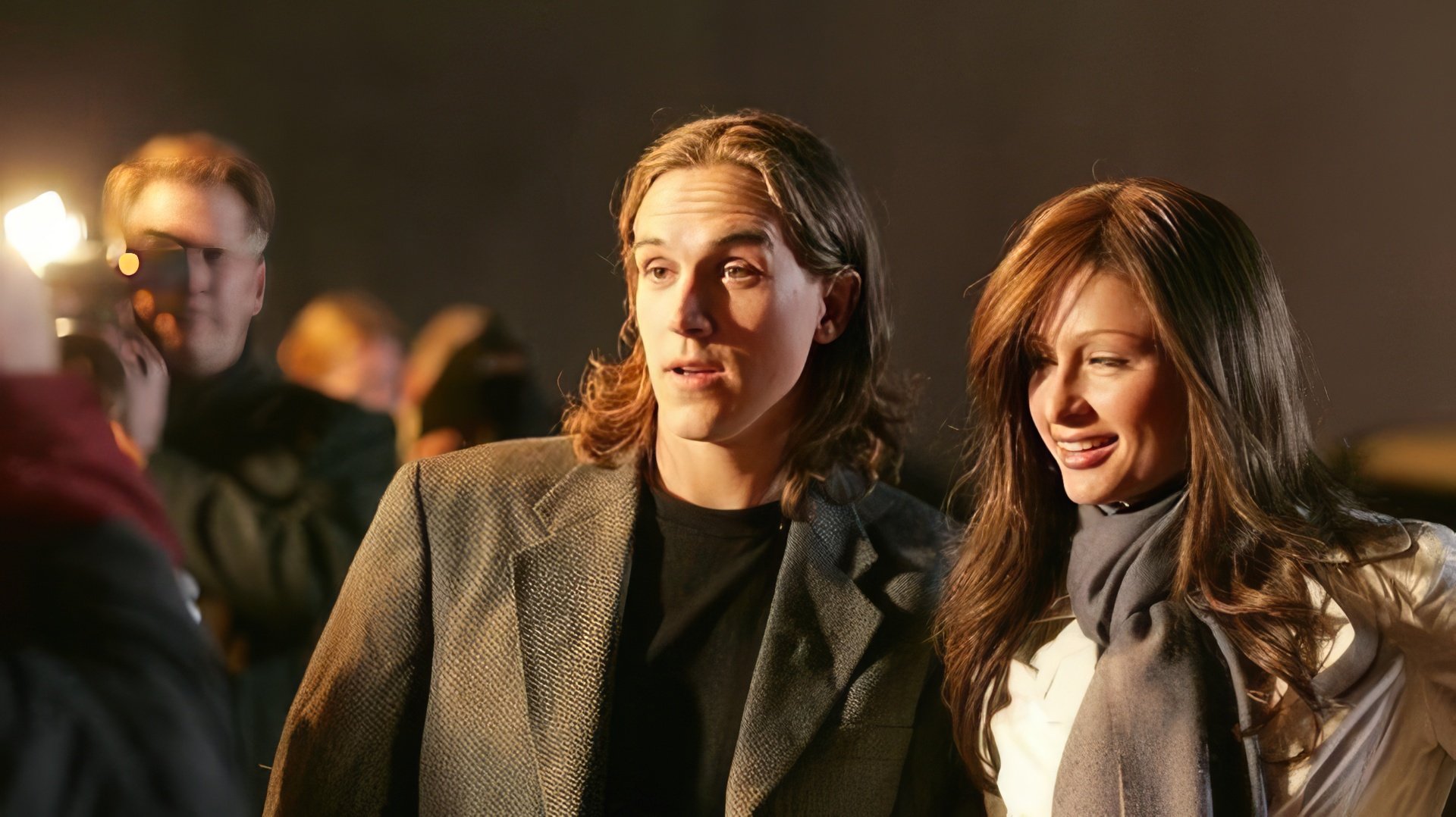 Jason did not refuse other roles too. They include Owen Peadman from Bottoms Up with Paris Hilton, Frederick from Hard Case EI Finks with Alexandra Wentworth, Sam Laughlin from Nite Tales with Flavor Flav, Vinnie from The Last Godfather with Harvey Keitel. However, it is unlikely that someone from the viewers could see in his characters someone else but the famous Jay.
Jason Mewes personal life
In 1997, Jason began dating Stephanie Sanford, a saleswoman, whom he met right at her workplace and immediately invited home. Mewes helped her leave her hateful job and made her his personal assistant. No one knew that Stephanie was a hard drug addict, and it was she who worsened Jason's addiction. Again Kevin Smith helped to get out of these toxic relationships.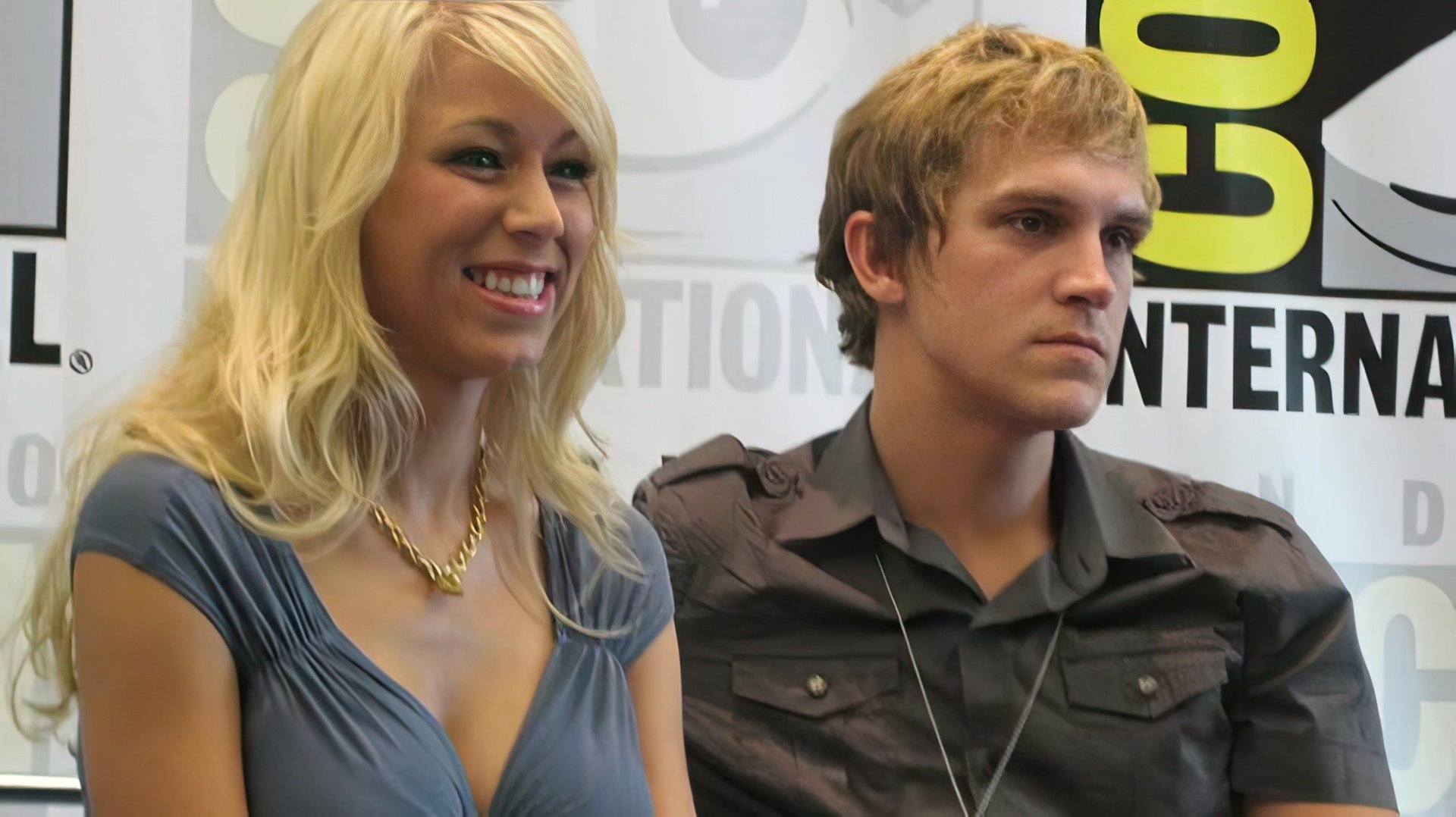 In 2008, Jason dated adult film star Katie Morgan (in the above photo) for a short period, then he dated producer and actress Jordan Monsanto, and as early as January of the next year, the lovers got married. At 40, Jason became the father of a charming girl, who was named Logan Lee.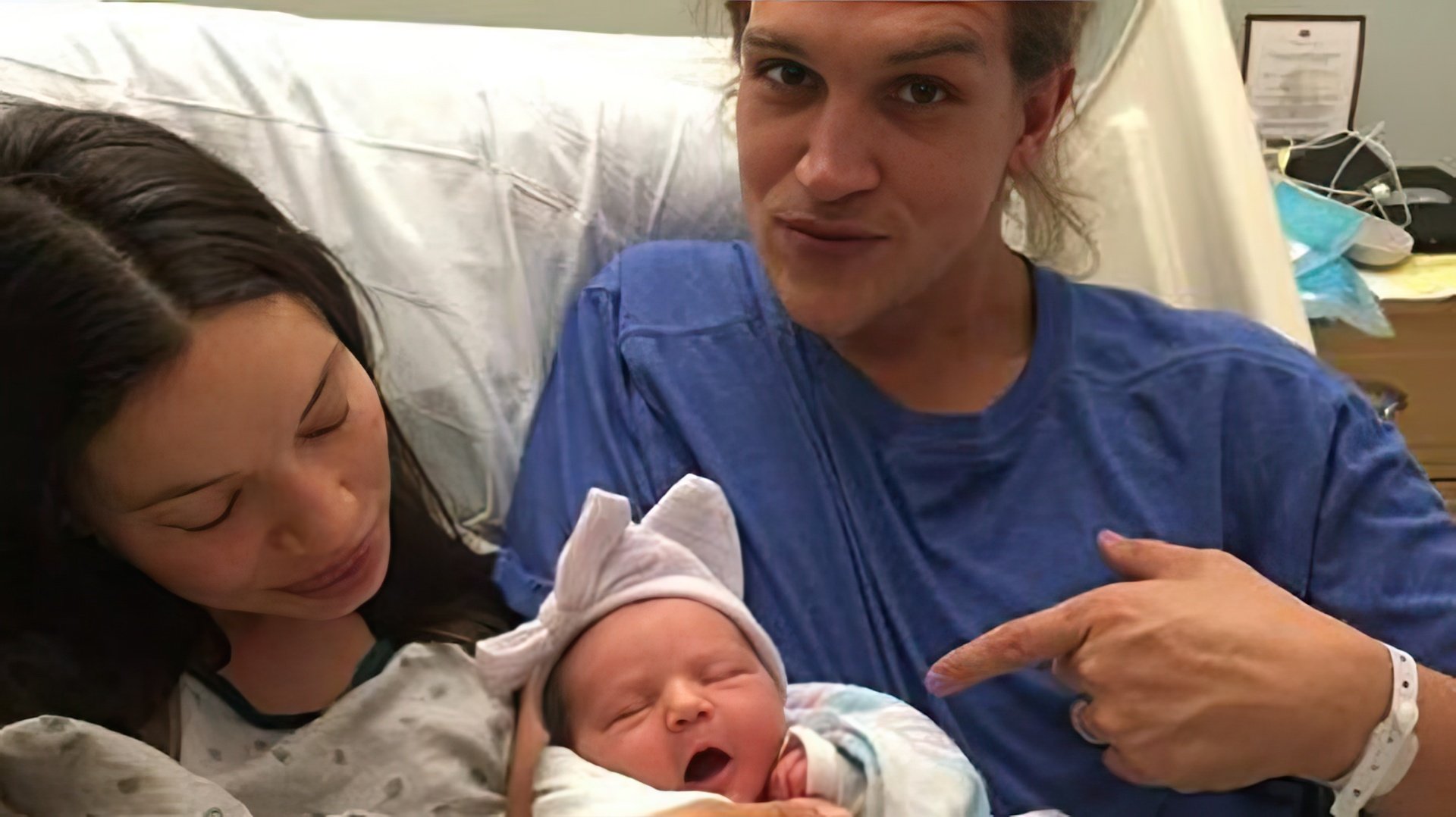 The actor confessed that the family gave him a new chance to forget about past mistakes and a desire to live, create and continue to show his abilities in the film industry.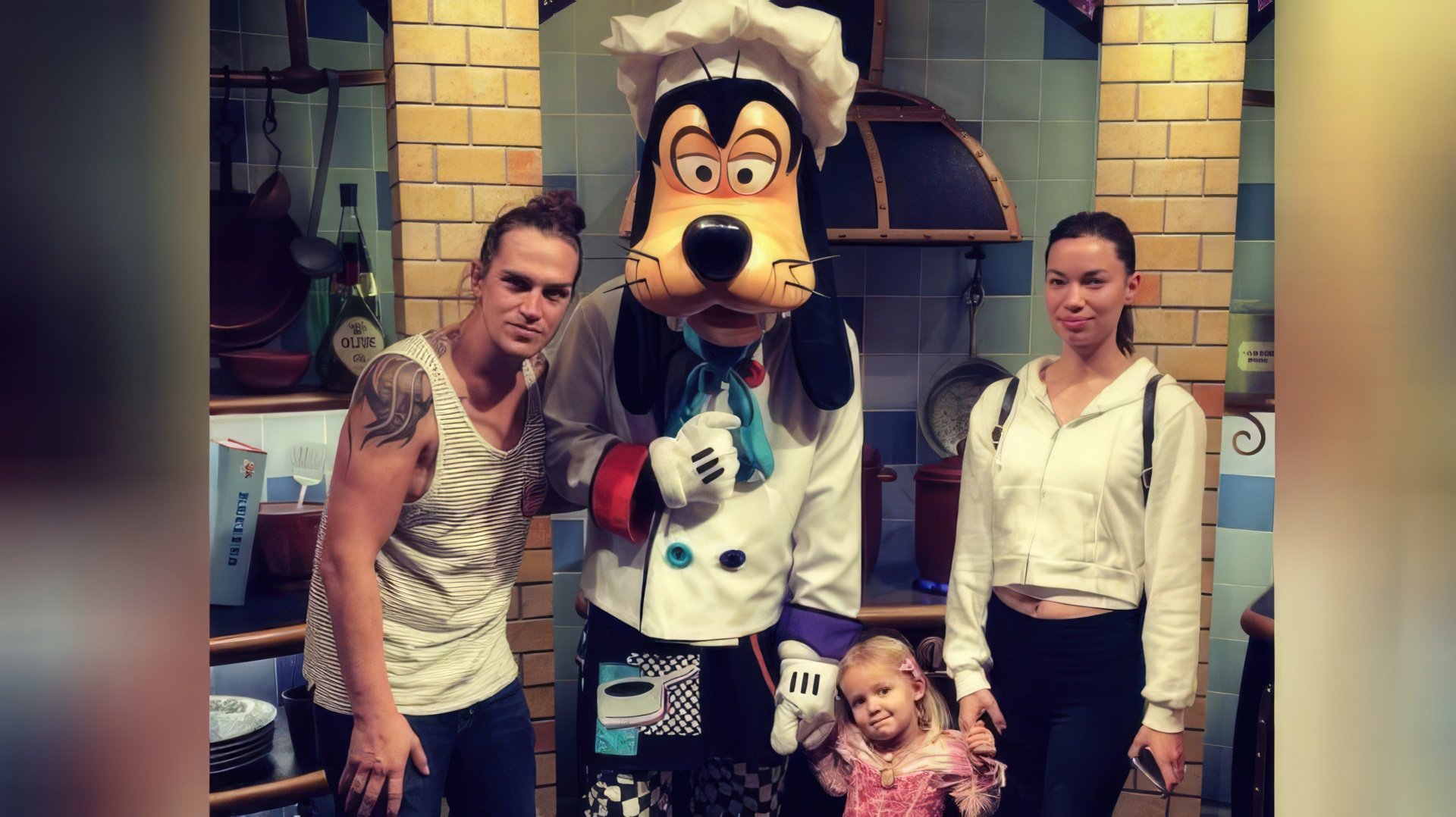 Jason Mewes now
For a while, Mewes was carried away by voicing computer games and spoke in Jay's voice in Scarface, although in this game he voiced a negative character.

In 2019, restless Smith offered his friend to return to their popular characters in the new project called Jay and Silent Bob Reboot – a satirical and ironic story about a general obsession with remakes and sequels, about two inseparable friends who try to upset shooting the reboot about themselves.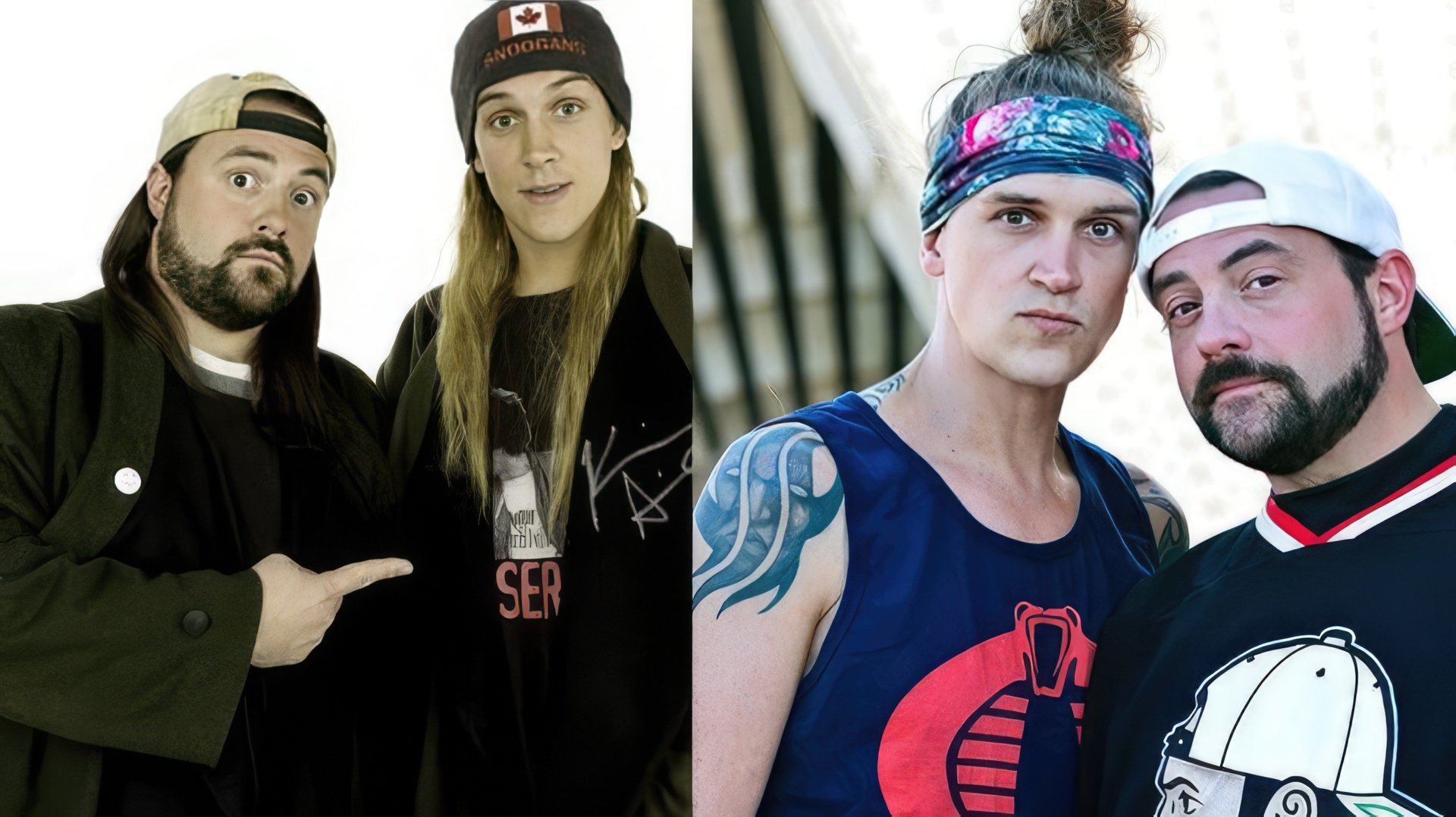 In addition to Bob, who got thinner (Smith started having heart problems, after which he lost a lot of weight) and Jay, who got serious, the viewers saw a very interesting cast of actors and musicians in the film. Joe Manganiello and Rosario Dawson, Jordan Monsanto, and the rappers Redman and Method Man, Justing Long and Jason Lee will appear in the film. It is rumored that Chris Hemsworth, who shared a photo with Smith on his Instagram, expressed his personal desire to play in the film.

In 2019, Jason also tried his hand at directing for the first time, filming the black comedy Madness in Method about an alternate reality. The script, as well as the main role in the film about ... himself, will be the works of Muse himself, and the role of his wife will be played by Gina Carano (Fast and Furious 6). On the set, their partners were Teri Hatcher and Vinnie Jones, as well as a regular participant in all new projects, Kevin Smith. In 2020, Jason could be seen on the TV series Loafy. At the same time, he was working on the role of Stinkor in Masters of the Universe: Revelation - Lena Headey and Diedrich Bader also took part in the project.
Press Ctrl+Enter If you find a mistake