Joel Kinnaman Biography
Joel Kinnaman is a Swedish actor who is popular in Hollywood thanks to his roles in the well-liked television series House of Cards and Altered Carbon; he's also known for starring in the movies RoboCop (2014) and Suicide Squad (2016). Net worth: $14 million.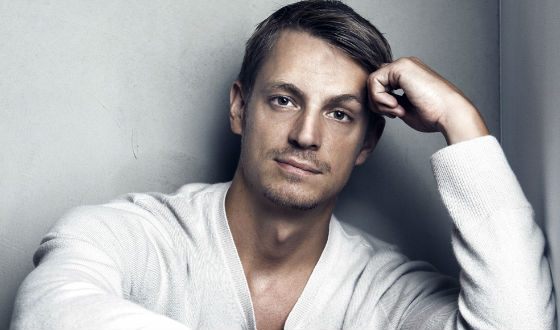 Childhood and Family
Charles Joel Nordström Kinnaman was born on November 25, 1979, in Stockholm. His mother Bitte is Swedish and works as a therapist. His father Steve (originally David) is an American; in the 1960s, he was drafted into the war in Vietnam but deserted from a military base in Bangkok.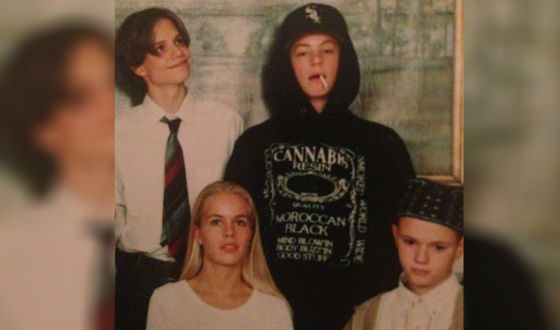 Kinnaman has dual citizenship, Swedish and American. The actor is of English, German, Irish, and Scottish descent on his father's side, and his mom is Jewish (at some point her family emigrated from Ukraine to Sweden).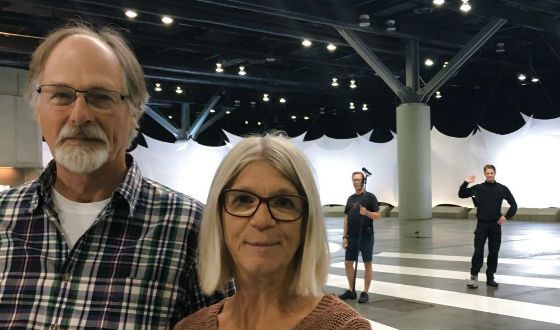 Kinnaman has five half-sisters, one of whom, Melinda, has also become an actress. It's worth noting that all sisters have different mothers but they all have good relationships with Joel's mom and were quite frequent guests at the actor's home. According to Kinnaman, their family comprises 25 members, if they count all his father's ex-wives and their immediate family.

As a child, Kinnaman learned two languages as he had to speak English with his dad and Swedish with his mom. The future actor studied with Alexander Skarsgård and Noomi Rapace, now world-famous stars, at the same school. Kinnaman started his acting career back in 1990 when he played in the Swedish soap opera Storstad. The 11-year old Joel got the role thanks to his older sister who was dating one of the directors working on the series. After playing in 22 episodes, Kinnaman gave up acting for almost 11 years.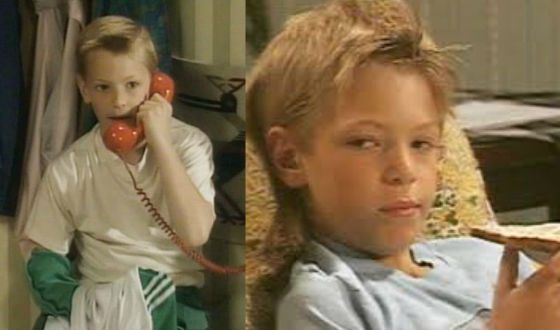 Kinnaman's childhood was not so easy and fun. According to the actor, his father used to spank him and he was also bullied in school; on the other hand, he himself harassed other kids. Consequently, he started hanging out with a gang of petty criminals. When he was in high school, Kinnaman went to Texas as an exchange student but even there he faced many challenges and felt a lack of understanding. Despite his childhood memories, Kinnaman has no hard feelings towards his dad. The actor states that his father was also spanked as a child, so it's kind of like a succession practice.
And in my teenage years, I was definitely testing the boundaries. You know, hanging out and smoking weed. I had a lot of anger in me, and I was insecure. I was really skinny and I used to get bullied, so it felt good to bully other people. That made me feel stronger.
At the age of 16, Kinnaman dropped out of school and got a job at a factory in Norway. He wanted to make some money so that he could travel for 7 years to make up his mind about life. He followed his plan for about 2.5 years and was having a great time at the beaches of Southeast Asia while indulging in soft drugs. However, when he ran out of money, Kinnaman returned home, and by that time he already knew that he wanted to become an actor.
Acting Career
According to Zoomboola.com, in 2002, after returning home from his long-term vacation, Kinnaman played in the Swedish thriller Den osynlige (The Invisible) alongside his soon-to-be best friend Gustaf Skarsgård, the son of the popular Swedish actor Stellan Skarsgård, and the brother of Alexander and Bill Skarsgård). Inspired with his success, Kinnaman enrolled in the Malmö Theatre Academy.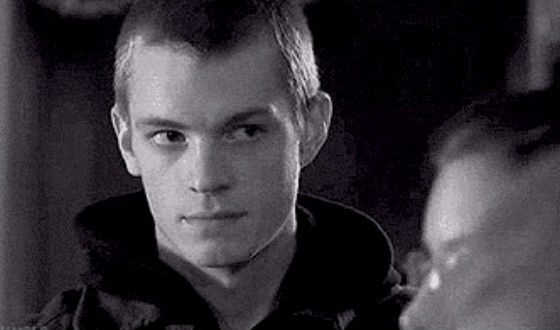 In 2007, after graduating from the Academy, Kinnaman attracted the attention of Swedish media with his role in the play based on Fyodor Dostoevsky's novel Crime and Punishment. Over the following 14 months, Kinnaman was invited to star in nine Swedish films. However, the real breakthrough in his career came in 2009, after the release of the Swedish-Norwegian drama film In Your Veins directed by Beata Gårdeler and after a series of six films about a police officer named Johan Falk (played by Jakob Eklund).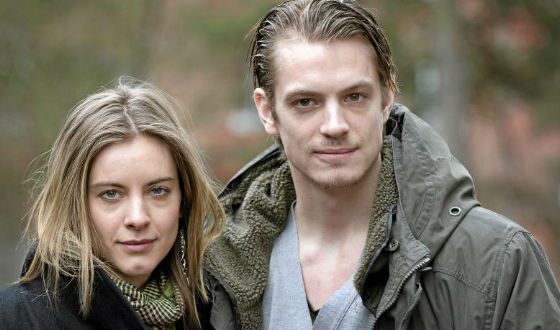 At the beginning of 2010, Daniel Espinosa's Swedish film Easy Money was released and helped Kinnaman gain worldwide attention. The actor then hired an American agent and was soon cast in The Darkest Hour, a science fiction thriller film directed by Chris Gorak and produced by Timur Bekmambetov.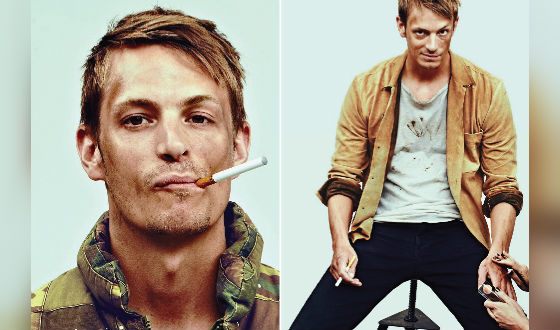 In 2011, Kinnaman was approved for the lead role as detective Stephen Holder in AMC's The Killing; and shortly afterward, he appeared in a supporting role in David Fincher's renowned thriller film The Girl with the Dragon Tattoo.

Kinnaman was one of the contenders for the lead roles in the superhero blockbuster Thor (2011) but it wasn't meant to happen because of Kinnaman's busy schedule; so the handsome Scandinavian god was embodied by Chris Hemsworth.
They wanted someone with a Scandinavian touch. There were only five candidates left in the end, but unfortunately, I couldn`t fly over to the USA and do test shoots with Natalie Portman, because it would interfere with the filming of Easy Money.
In 2012, Joel Kinnaman had another opportunity to work with Daniel Espinosa in his Hollywood debut, action thriller film Safe House, starring Denzel Washington and Ryan Reynolds.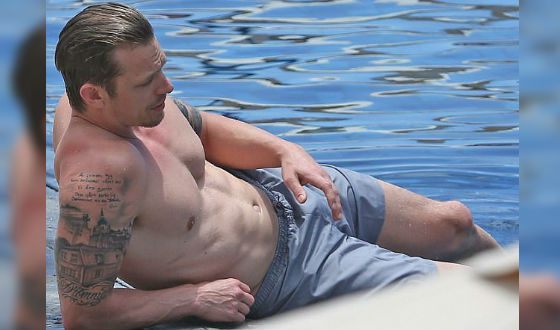 Two years later, Kinnaman was approved for the role of Alex Murphy/RoboCop in Paul Verhoeven's remake of 1987's RoboCop. The movie received mixed reviews from critics and an average rating. In 2015, the Swedish actor appeared in Terrence Malick's fantasy drama film Knight of Cups and in Jaume Collet-Serra's action film Run All Night that also stars Liam Neeson and rapper Common.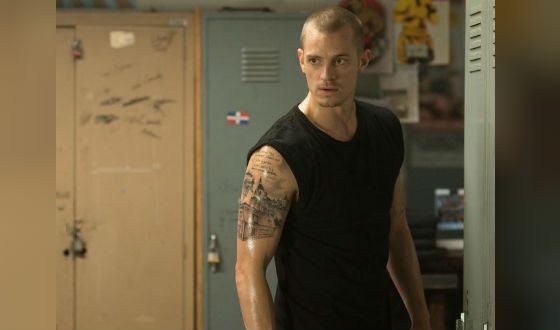 In the same period of time, Kinnaman was close to getting the leading role in the film Mad Max: Fury Road. The choice was between Joel Kinnaman and Tom Hardy. The director was very pleased with my performance – but they needed someone who seemed older, noted the actor. Of course, Tom Hardy was incredible in Mad Max: Fury Road but who knows, maybe the movie would have been even better if George Miller, the director, approved Kinnaman for the role. In 2016, Kinnaman appeared in Suicide Squad, an American superhero action film with comical features. The actor played the role of Colonel Rick Flag who had a feeling for Enchantress, Cara Delevingne's character. On the set Kinnaman was lucky to work with some well-known Hollywood actors: Margot Robbie, Will Smith, and Jared Leto.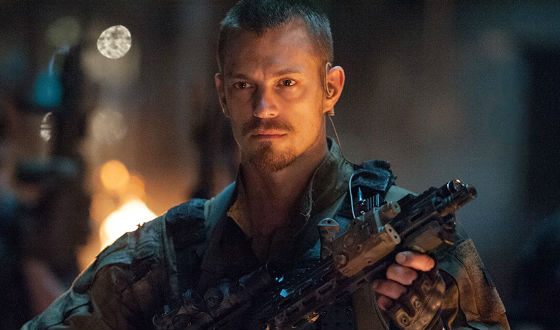 That same year, Kinnaman was approved for the role of Will Conway, young Governor of New York, in House of Cards, an American political thriller web television series featuring Kevin Spacey (before he was fired from the show due to sexual misconduct allegations), and Robin Wright. Kinnaman's character appears in seasons 4 and 5.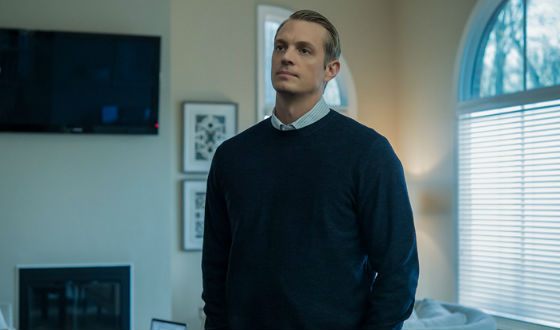 At the beginning of February of 2018, Netflix aired Altered Carbon, a science fiction cyberpunk web television series based on a story unfolding in 2384, when immortality becomes accessible to everyone.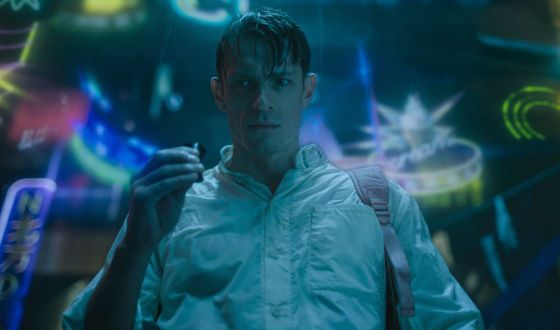 Kinnaman plays Takeshi Kovacs, a terrorist killed 250 years prior to the start of the series. The government transferred his brain into a computer and he was in the state of cyber-anabiosis until a mysterious billionaire bought him out. The wealthy man offered Takeshi Kovacs freedom and a lot of money if the latter agreed to help find his murderer. Besides Joel Kinnaman, the leading roles were played by Martha Higareda and James Purefoy.
Joel Kinnaman's Personal Life
Kinnaman had a short-term relationship with Swedish actress Jane Timglas, and then he also dated American actress Olivia Munn for two years, from 2012 till March of 2014.

In mid-2014, Kinnaman started dating Swedish model and tattoo artist Cleo Wattenström. In the spring of 2016, the couple got engaged.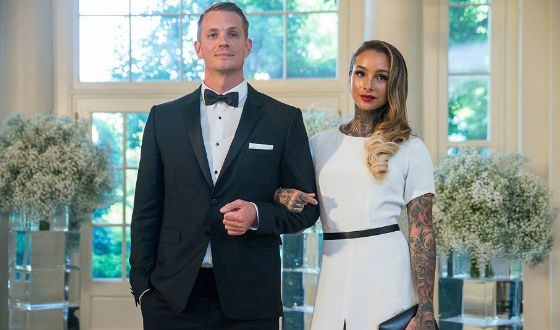 Joel Kinnaman has a mild case of inborn pectus excavatum deformity, also known as sunken chest syndrome or cobbler's chest.
Joel Kinnaman Nowadays
The actor continues his career and starred in large-scale projects. In 2019, they included the drama "The Informer" and the fantastic series "For All Mankind". Yuel also starred in the action-drama "Hanna" from Amazon. The long-awaited premiere of the second part of "Suicide Squad" is planned for 2020.
Press Ctrl+Enter If you find a mistake