The 37-year-old actress has been living in Madrid since September of the previous year.
Amber Heard
recently injured her leg while training for a marathon, so she's been using crutches. That didn't stop her from walking with her two-year-old daughter, sister, and nieces/nephews. The star of "The Rum Diary" went to a playground. She wore a casual outfit: a black tank top without underwear, white pants, and flat sandals. She pulled her hair back in a loose bun and went without makeup.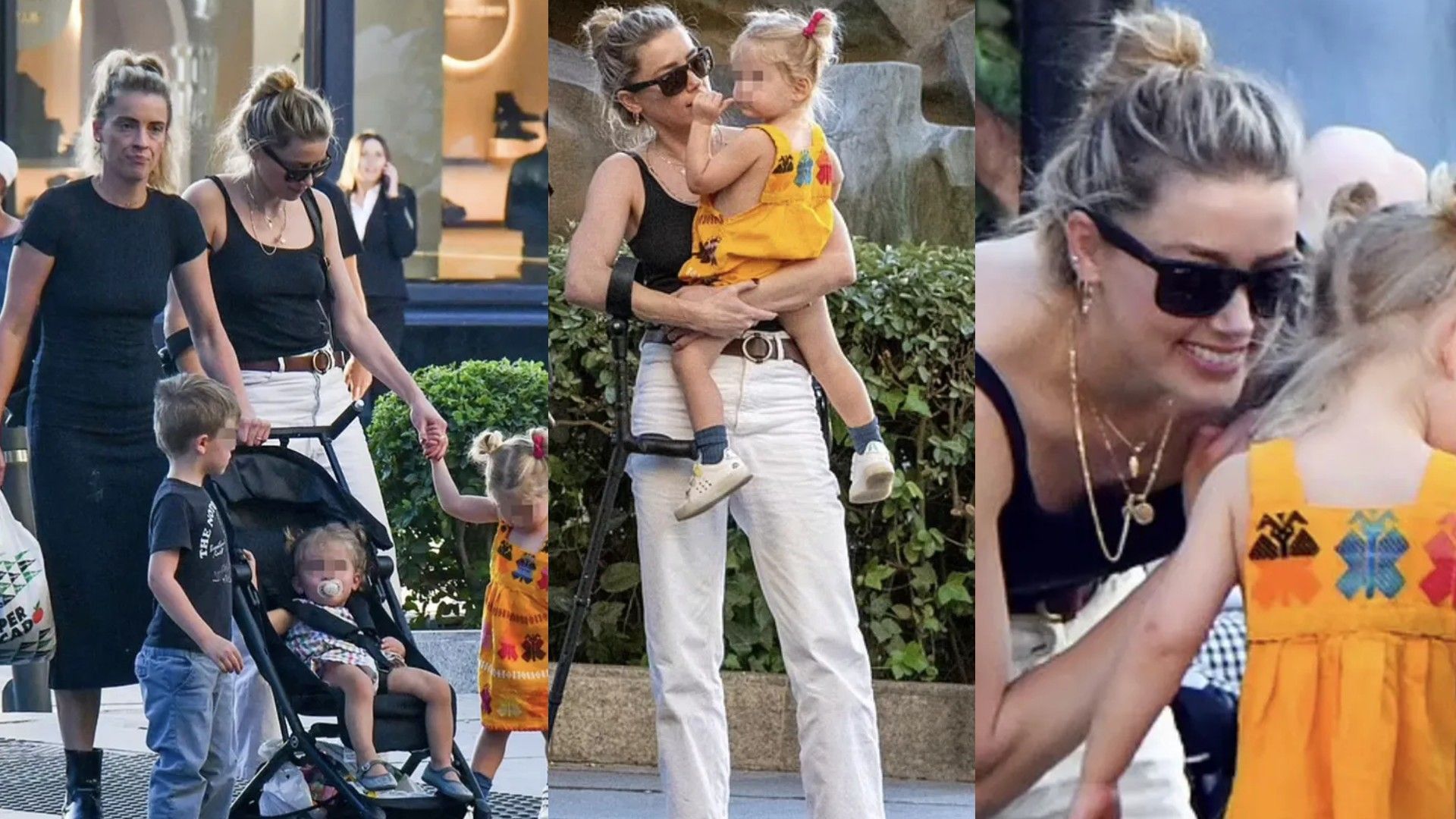 Heard accessorized with black sunglasses and gold jewelry – earrings and a necklace. She carried everything she needed for the outing with the kids in a large black bag. Amber was actively playing with little Una, dressed in an orange dress with embroidered butterflies. The celebrity mom was engrossed in telling her something and even lifted her a few times, despite being on crutches. Later, the family went for a walk through the streets of Madrid.

The daughter of Johnny Depp's ex-wife was born on April 8, 2021. The girl was named Oonagh Paige in memory of the actress's late mother. The baby was born via surrogate. The lead actor of the "Pirates of the Caribbean" saga won a lawsuit against his ex-wife. Johnny Depp proved that Amber defamed him in a 2018 article she wrote about her experience with domestic violence. In his legal battle against the actress, he secured a total of 15 million dollars in compensatory and punitive damages.

Amber Heard took a stroll with her daughter, sister, and nieces/nephews. The 37-year-old actress opted for a casual, comfortable look.