Kate Beckinsale with a young boyfriend rested at a party Motley Crue
Ariana Grande's former boyfriend, comedian Pete Davidson, at a club rock-and-roll party where Motley Crue drummer, ex-husband of Pamela Anderson, Tommy Lee celebrated with his band the premiere of Netflix film "The Dirt". Zoomboola.com wrote about it in early March.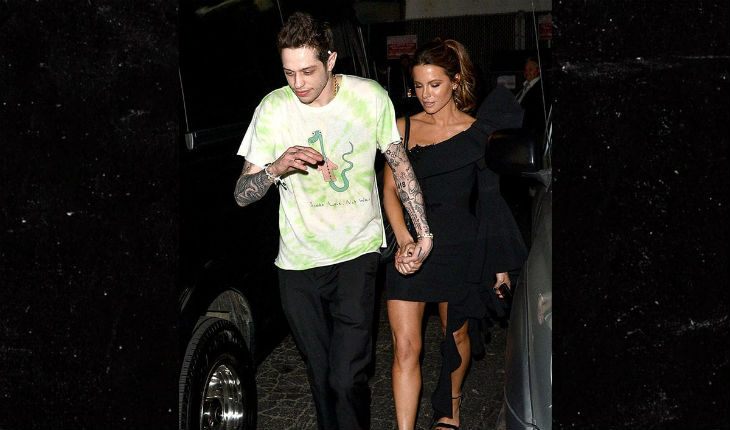 Apparently, the Beckinsale and Davidson novel is developing very rapidly. Without waiting for the end of the party, they began to kiss hot, barely sitting in the car.

Kate and Pete were spotted kissing first a month ago at a hockey game in New York. The current boyfriend actress younger than her for 20 years. The two previous toy-boys of the 45-year-old Beckinsale were also closer in age to Kate's daughter than to herself. The actress says that age does not matter for love. And at the sight of her, you can understand this – she does not look like for 45 years old at all.

Many popular actresses and singers over 40 years old give birth to young lovers – toy-boys. For example, Madonna has already replaced several toy-boys, each of which was at least 25 years younger than her.
Beckinsale again appeared in the company of her boyfriend Pete Davidson. This time it happened at a party dedicated to the premiere of the film about the Motley Crue band – "The Dirt". On Monday evening, a Hollywood star appeared with her lover,