Angelina Jolie on the eve of the Maleficent premiere shared that she didn`t see a suitable job in Hollywood and planed to conquer Broadway. According to the press, the reduction in offers for the actress was affected by divorce from Pitt, after which many representatives of the film industry sided with her ex-husband. Zoomboola.com recalls that in 2017 Jack Nicholson announced about ending the film career deciding to go on a well-deserved retirement, but not excluding an agreement for an interesting and unique projects.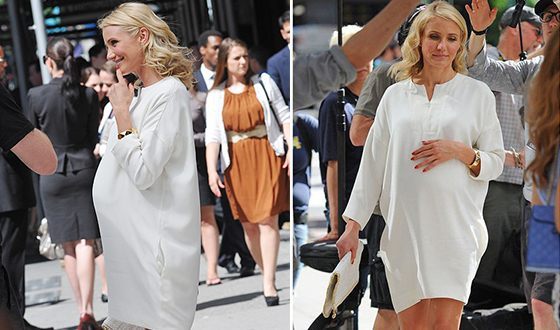 Last fall another Hollywood beauty Cameron Diaz stated that she wanted to devote more time to her health and husband, because she was planning a pregnancy. Already in December 2018 the first shots of pregnant Cameron appeared in the network.

After completion of the loud divorce with Brad Pitt Hollywood actress has decided to try herself in the theater.