Alexandra Daddario
joined the flash mob «kind accusations», which launched on the Network after Weinsteingeit (scandal with allegations of sexual harassment by male celebrities). Then the users decided to tell about the stars something good, as opposed to the vile details of harrassment.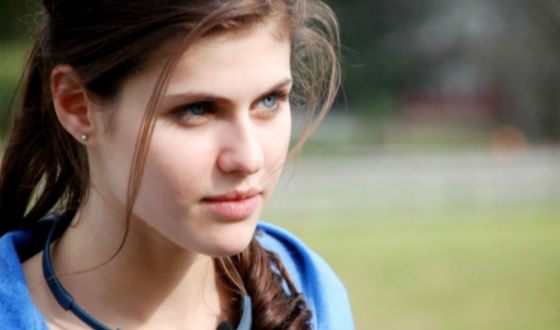 31-year-old Alexandra Daddario joined the wave. She began her acting career on TV and became famous for the role in the fantasy picture «Percy Jackson & the Olympians: The Lightning Thief». She said that colleagues on the set, producer Chris Columbus and actor

Pierce Brosnan

, treated her, a young 24-year-old girl, in the most helpful and ethical manner.

We recall that not only Harvey Weinstein was involved in a sexual harassment scandal in Hollywood, but many others — for example, actors Kevin Spacey and Dustin Hoffman. In their turn, the American workers in the film industry told that there are decent people in Hollywood, for example, Danny DeVito, Michelle Pfeiffer, Keanu Reeves and others received the warm feedback.

The promising young actress Alexandra Daddario is best known to audiences for her roles in the Comedy 2017 «Baywatch» and the TV series «American Horror Story».