Biography of Mer Ryan
Meg Ryan, a Hollywood actress formerly known for her luminous performances in films like "When Harry Met Sally", "Sleepless in Seattle", "French Kiss", and "City of Angels". The media proclaimed that she had crafted the image of "America's sweetheart", a dubious accolade that Ryan brushed off like an irksome fly.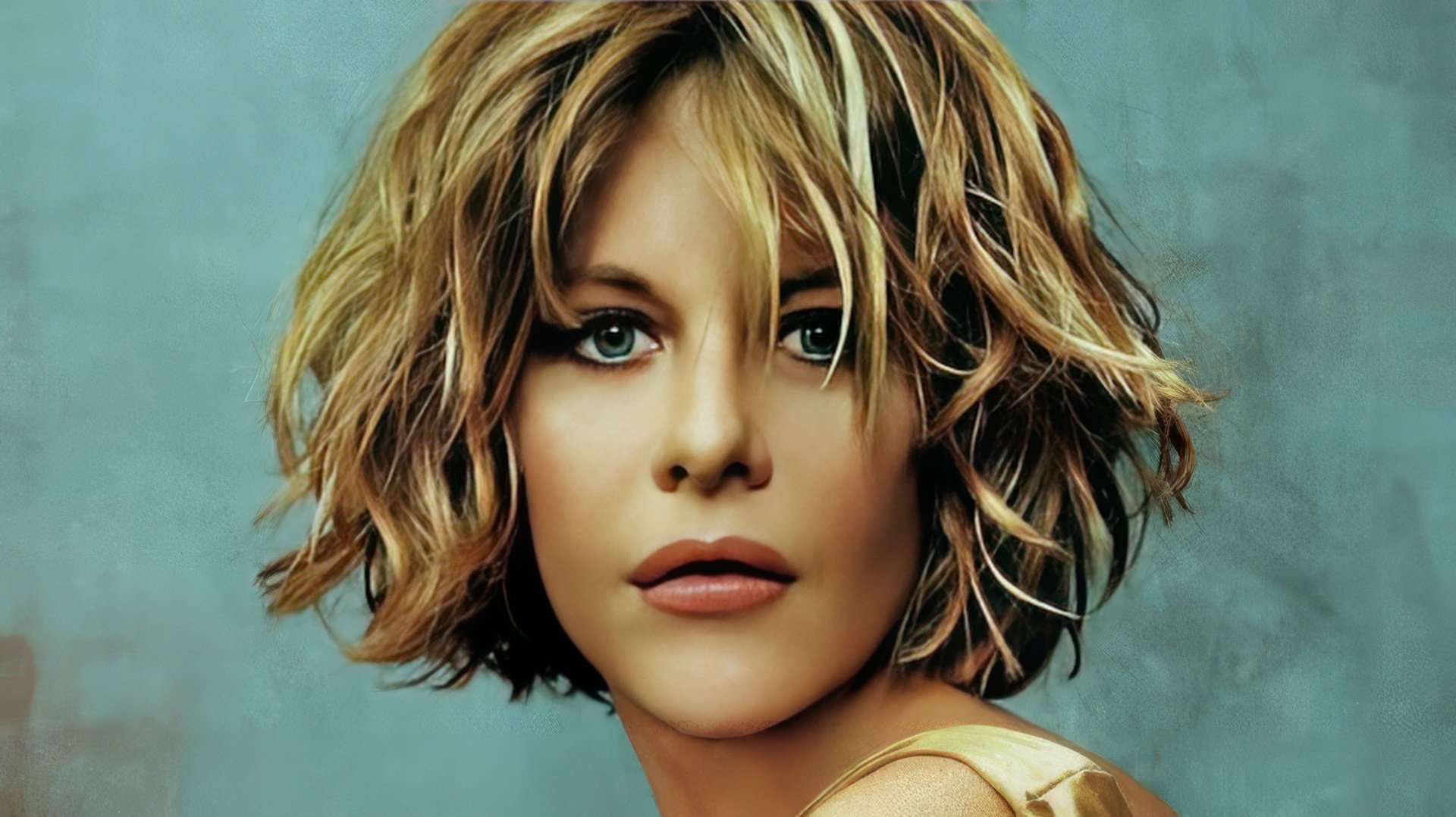 She aspired to win an Oscar, but she was confined to nominations for Golden Globes, Saturn Awards, and the Satellite Awards. Nonetheless, her extraordinary acting talent, her candid charm, and her simultaneous fragility and strength remain as vivid today as they were in her heyday.
Childhood and Youth
Born Margaret Mary Emily Anne in the autumn of 1961 to Harry Hyra and Susan Hyra Jordan, she was brought up alongside her two sisters, Dana and Annie, and her brother Andrew - who later became a renowned musician and a member of the band Billy Pilgrim - in the traditions of Catholicism.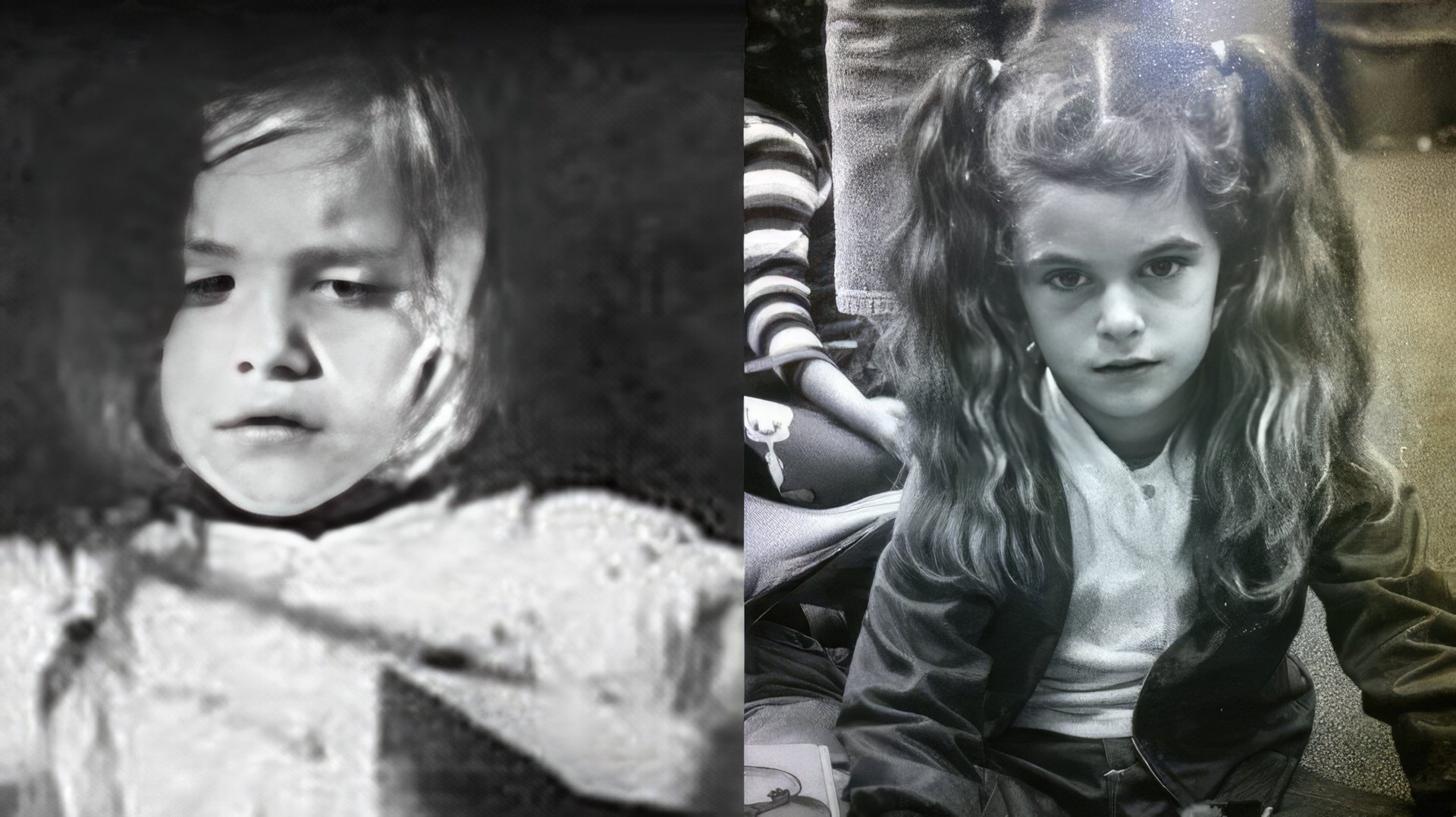 Her father, a school teacher and mathematics instructor, worked in a school. Meanwhile, her mother, who harbored dreams of becoming an actress that sadly remained unfulfilled, worked as a casting agent. Reflecting on her family life in later interviews, Ryan candidly admitted that it was far from perfect.
My parents divorced when I was 16. We all diverged at that point, each embarking on individual paths: my mother decided to leave my father and venture into the show business, my father resolved to preserve his lifestyle and keep in touch with us, his children. Meanwhile, we were gearing up for a different life. Essentially, we were never again together as a family, as if something that bound us together had perished.
As a young woman striving to comprehend her place in the world, I found solace in books on Indian philosophy, particularly "Siddhartha," which, by her own admission, transformed everything for her. In 1979, she enrolled in the School of Journalism at the University of Connecticut, before transferring to the same program at New York University.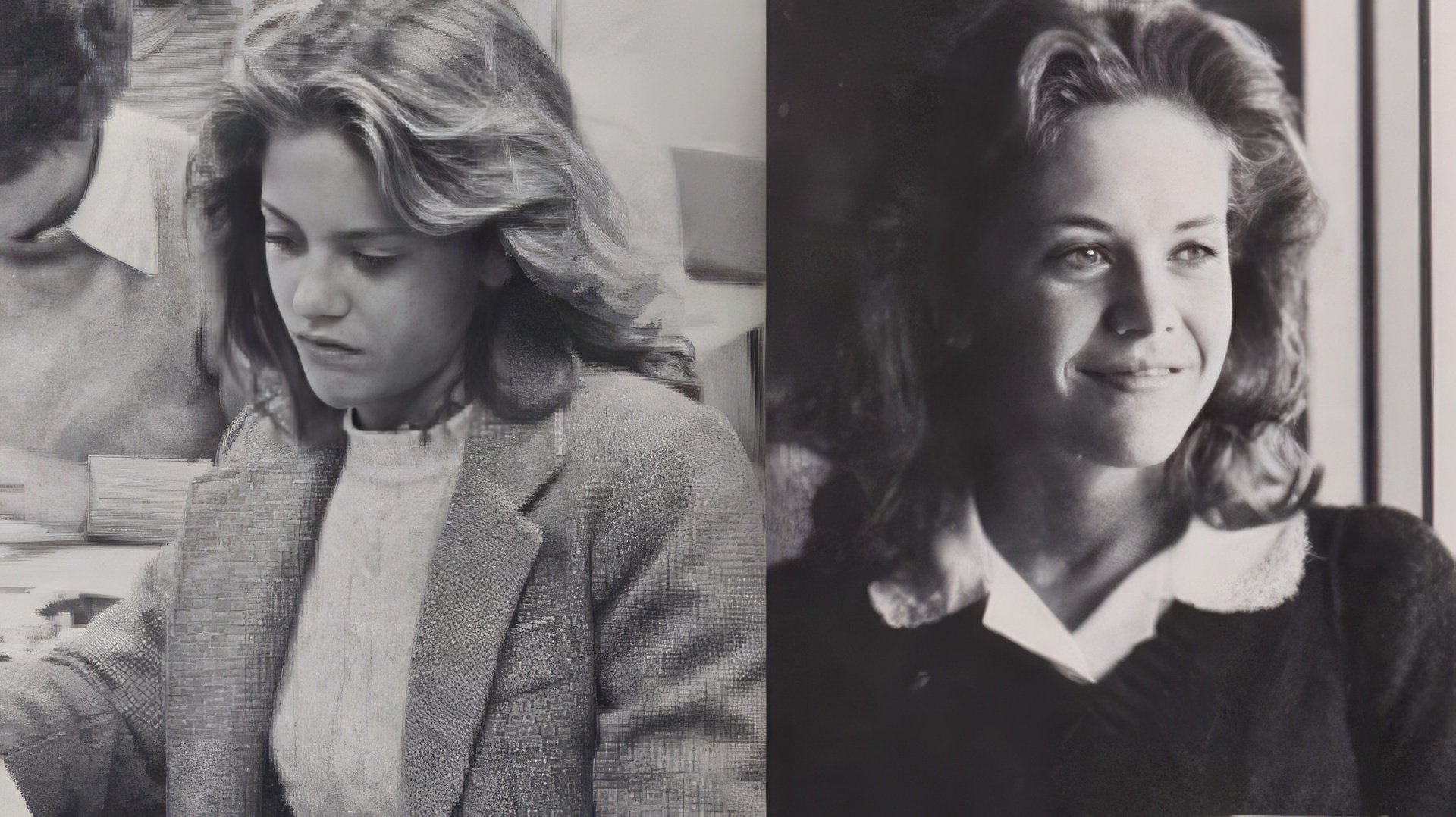 To afford her tuition, she asked her mother to help her find an acting gig, landed her first role in a commercial, and then a television series. For work, she devised the stage name Meg Ryan - an anagram of the word Germany. Yet, she had no intention of plunging headlong into the acting profession. In fact, she was drawn to journalism, a sentiment she often expressed. She was fascinated by the chance to observe reality in search of her own worldview. She once recounted:
...For example, to write a story about the weather, I would venture to Washington Square Park and ask vagrants about their coping strategies when it rained. Their narratives were immensely interesting, and I enjoyed encountering different facets of reality.
Nevertheless, acting steadily captivated Meg Ryan more and more. When she landed the role of Debbie, daughter of the lead character played by Candice Bergen in the TV series "Rich and Famous", she decided it was time to make a choice – to remain at the university and become a journalist, or to immerse herself fully into the enchanting world of cinema. It wasn't until she successfully portrayed Betsy Montgomery in the soap opera "As the World Turns" that thoughts of a journalistic career were finally put to rest.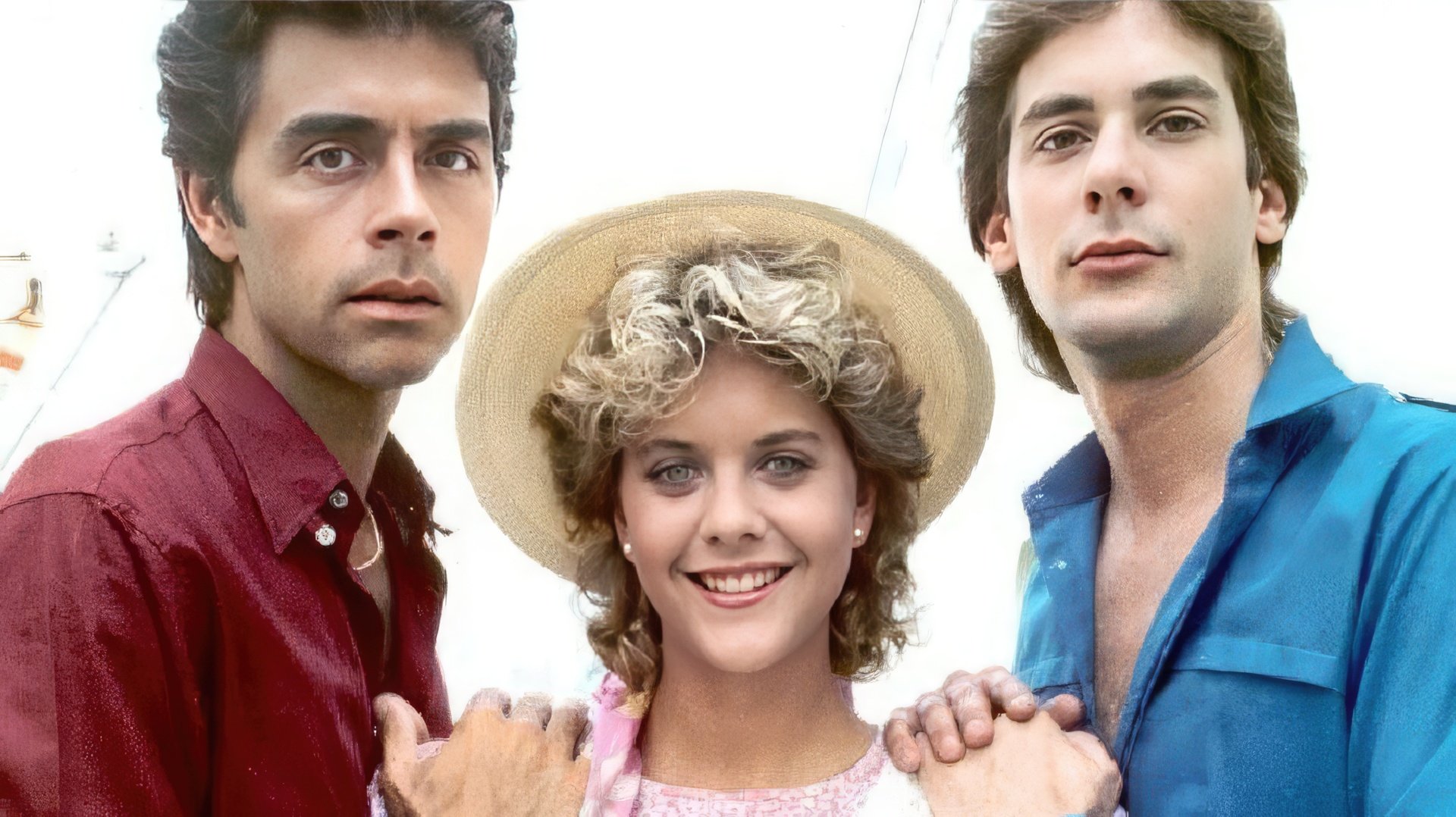 Film Career
Ryan diligently attended auditions, initially settling for minor roles in films like "Amityville" (Lisa), "Armed and Dangerous" (Maggie), and "Innerspace" (Lydia). Eventually, producers started noticing her, and soon she was cast as Carole Bradshaw in Tony Scott's action film "Top Gun" (1986), featuring Tom Cruise in the lead role.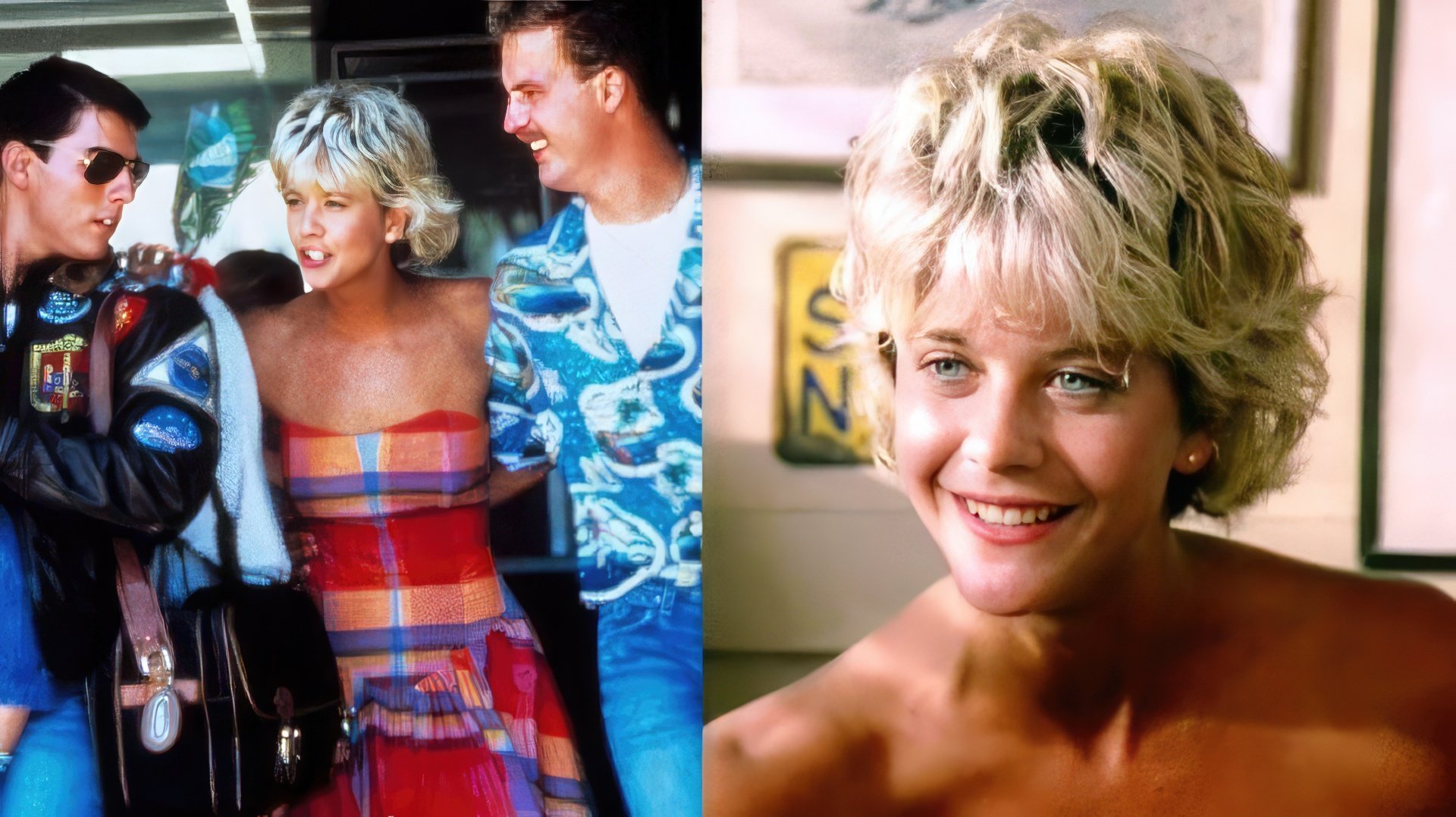 Her first leading role, as the eccentric sociopath Beverly with pink-dyed hair in the drama "Promised Land" (1987), left an indelible mark on her. This role helped the actress comprehend the essence of acting - to assume a character, to leave oneself behind, and to transform into a completely different individual.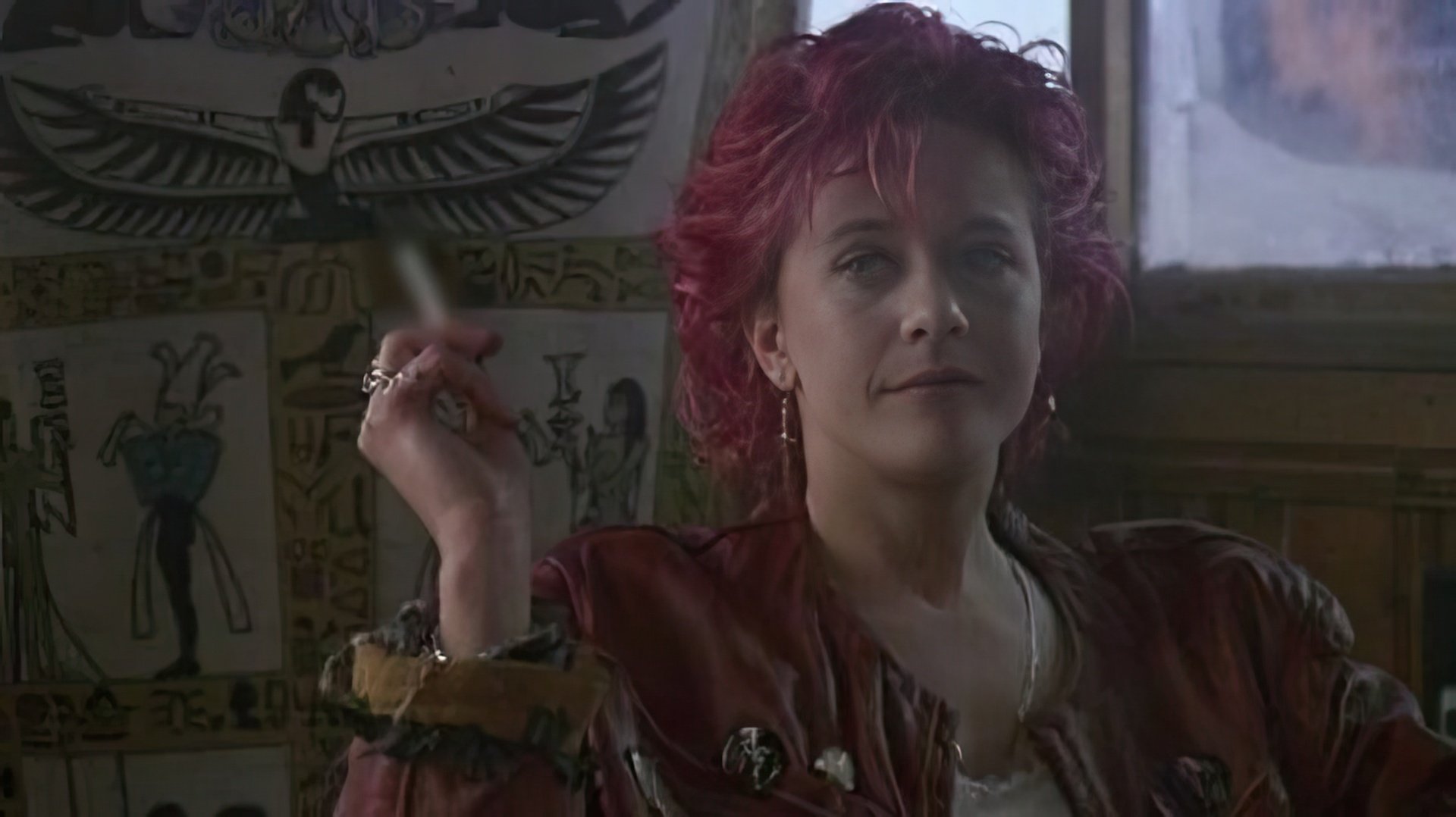 Her character Beverly was an alcoholic, and her husband Danny (Kiefer Sutherland) returns to their hometown after a long absence, hoping that his wife would come to her senses and their life would get back on track. It was during the filming of this movie that Meg recognized the true nature of the acting profession:
The profession of an actor is often misunderstood. Its essence is not to draw attention to oneself: «Look at me, see who I am, gaze upon me!» On the contrary, it's «Look at yourself, see who you are.
This approach towards her profession subsequently helped her become one of the most renowned actresses of the 90s, creating unforgettable cinematic characters: Sally Albright in the comedic drama "When Harry Met Sally", Annie Reed in the heartfelt melodrama "Sleepless in Seattle", and Catherine Boyd in the comedy "I.Q".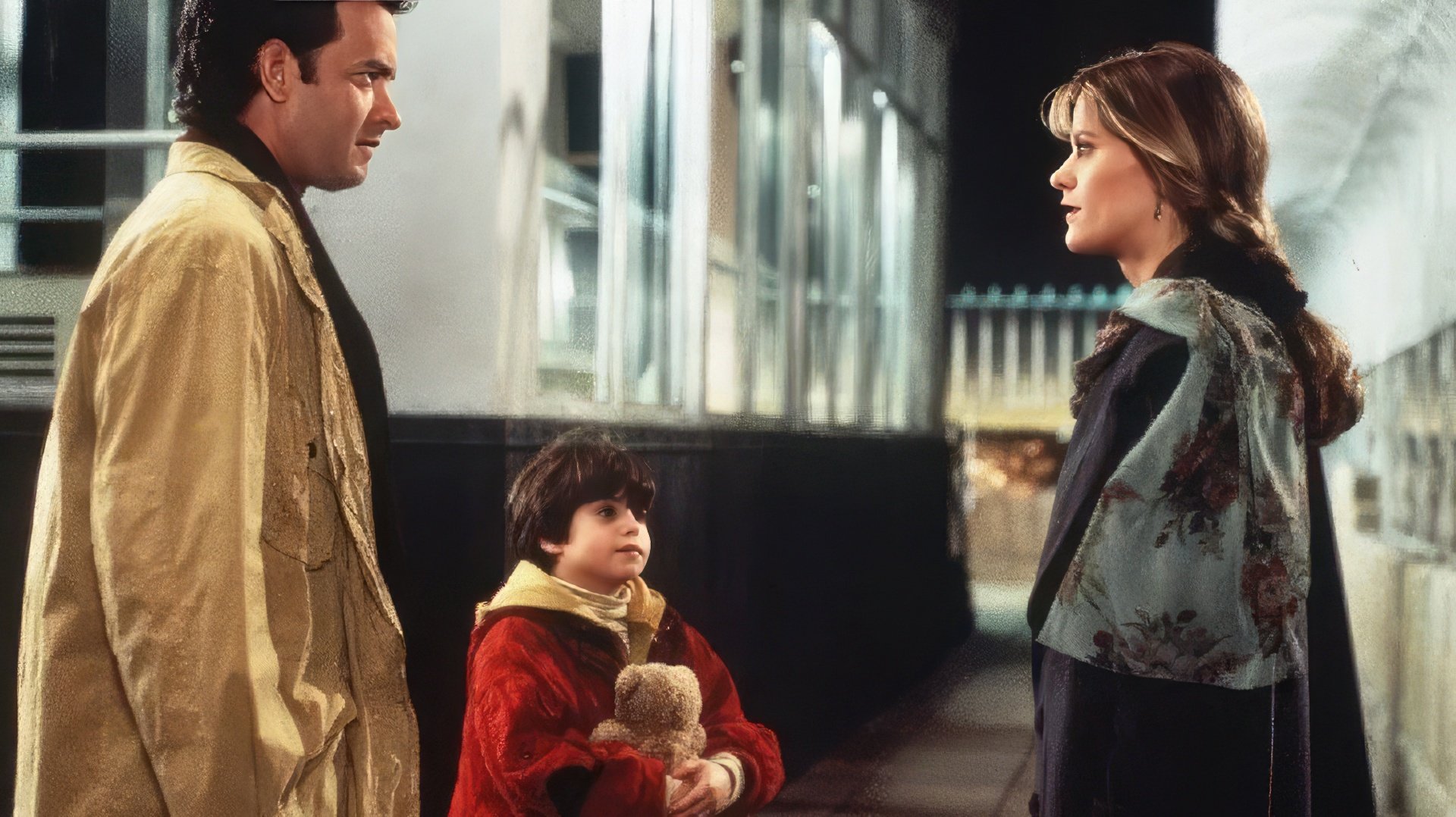 Alongside Jean Reno and Timothy Hutton, she starred in the adventurous comedy "French Kiss", and with Nicolas Cage, she portrayed a profound love in the film "City of Angels". After this film, laden with sensuality and platonic love, Ryan was labeled "America's Sweetheart".
As the new millennium dawned, Meg Ryan, who had just turned 40, found her career at its zenith. She starred alongside Russell Crowe in the thriller "Proof of Life", embodying the character of Alice, the protagonist's wife. With Hugh Jackman, she gave a stellar performance in the romantic science-fiction drama "Kate & Leopold".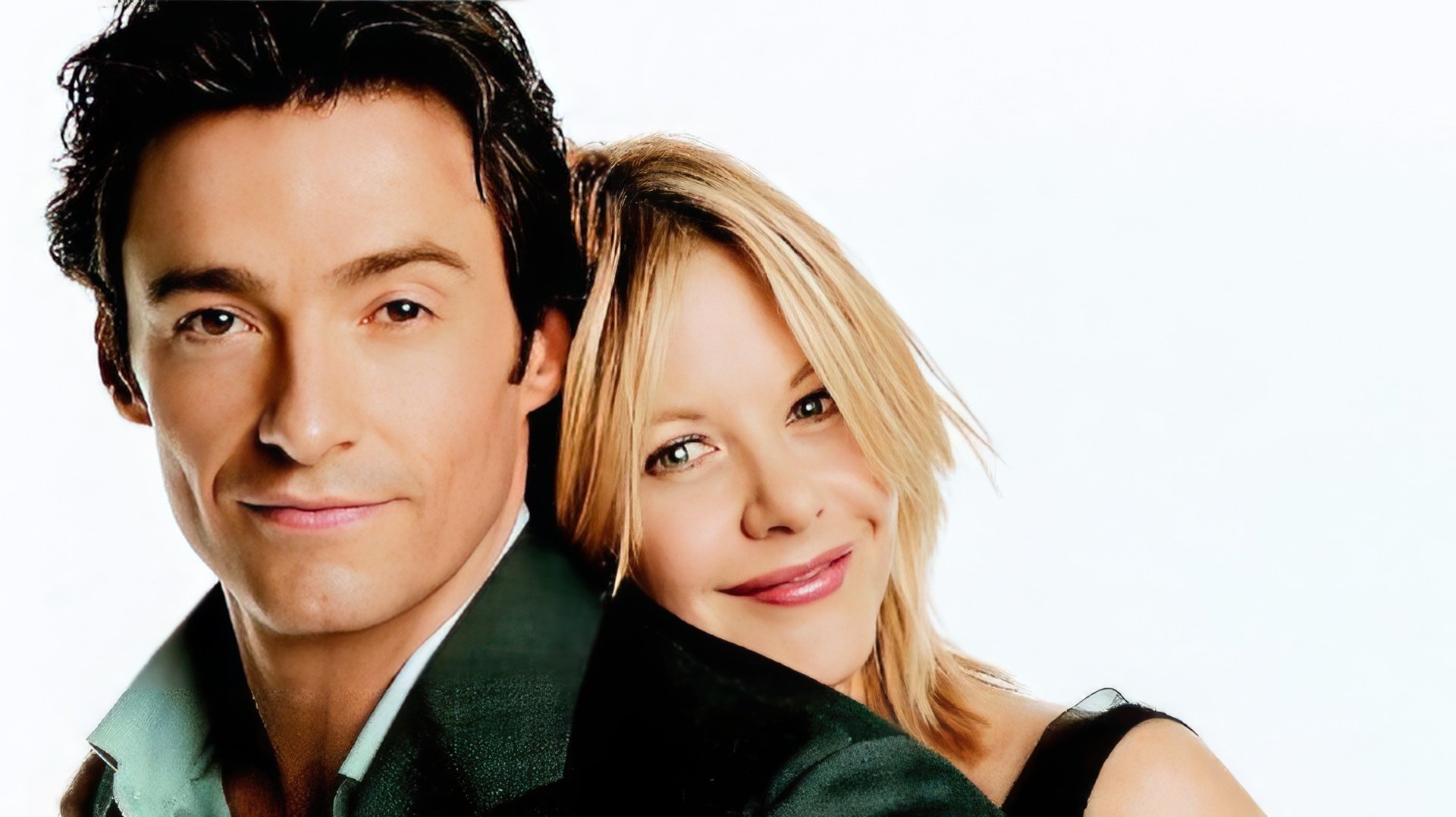 With Mark Ruffalo, she performed in the mystical detective story "In The Cut", creating the image of the innocent school teacher, Frannie Avery. The role was risky and controversial, as Nicole Kidman had previously turned it down due to explicit bed scenes featuring full nudity. However, Ryan, weary of consistently portraying the sweet image of "America's Sweetheart", decisively shattered stereotypes.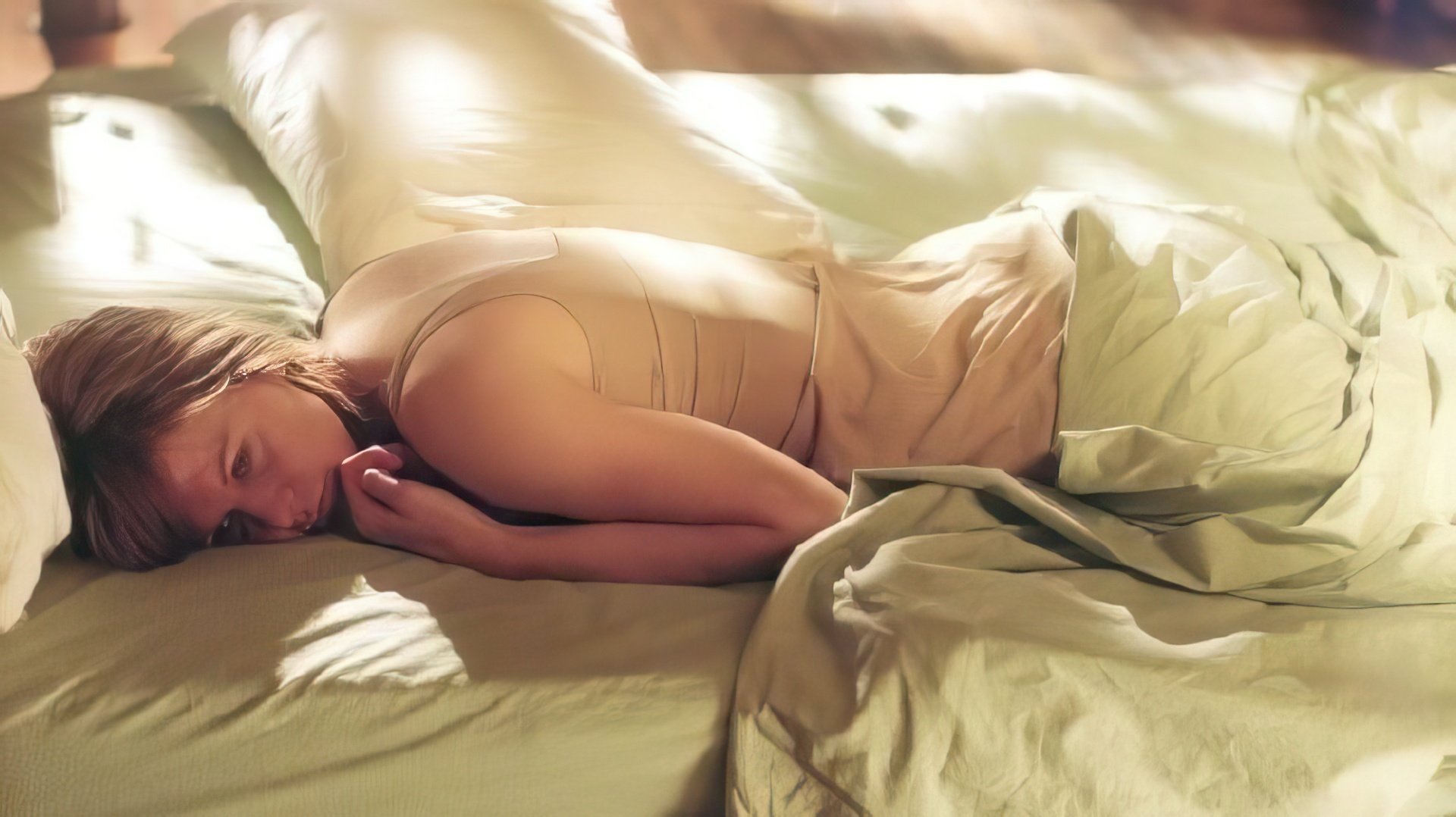 Equally intriguing was her portrayal of sports manager Jackie Kallen in the biographical boxing drama "Against the Ropes", and later, she played the abandoned wife Louise in "Serious Moonlight".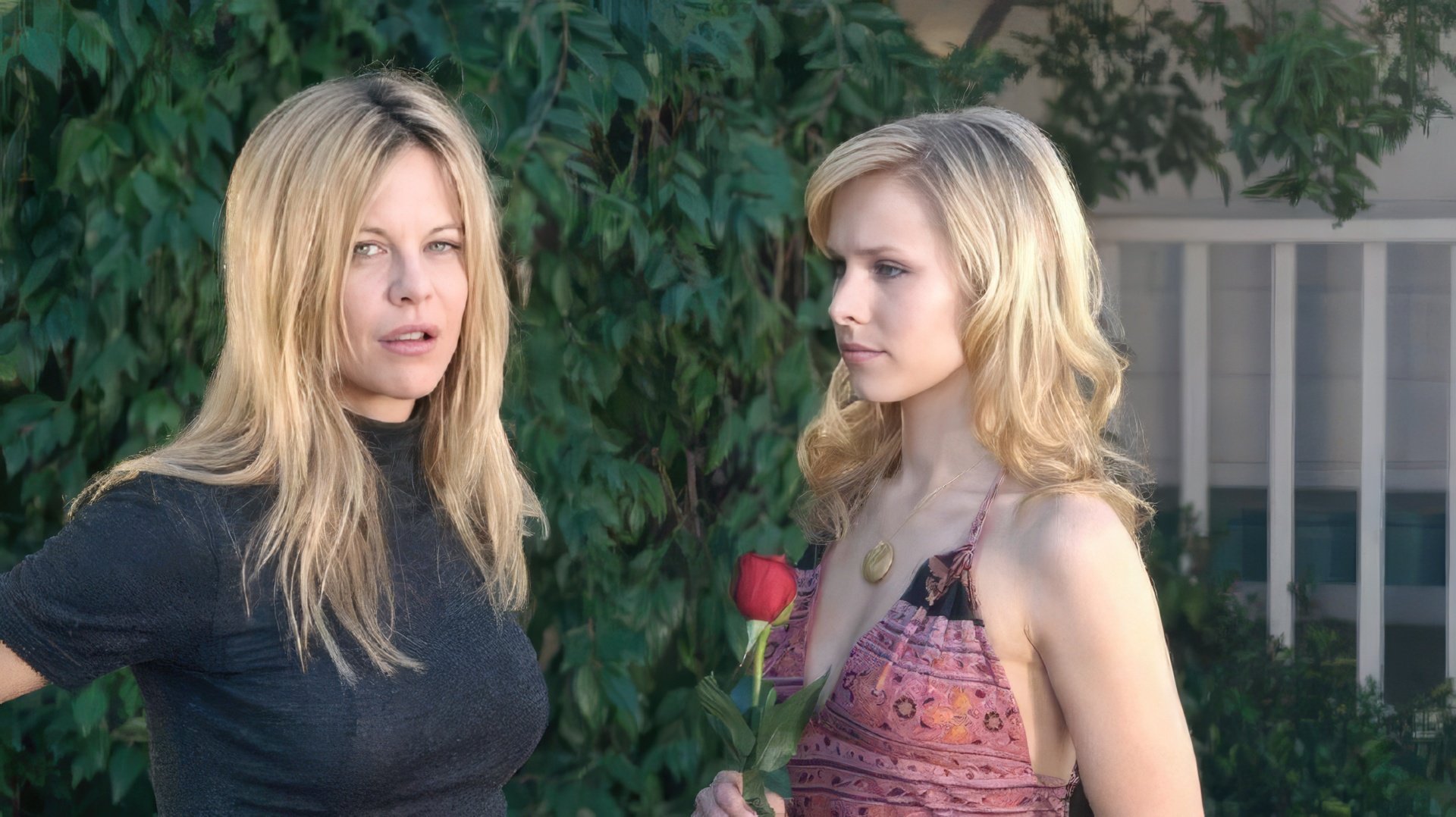 Meg brilliantly executed "art extraction" operations from national museums alongside Antonio Banderas in the comedic action movie "My Mom's New Boyfriend".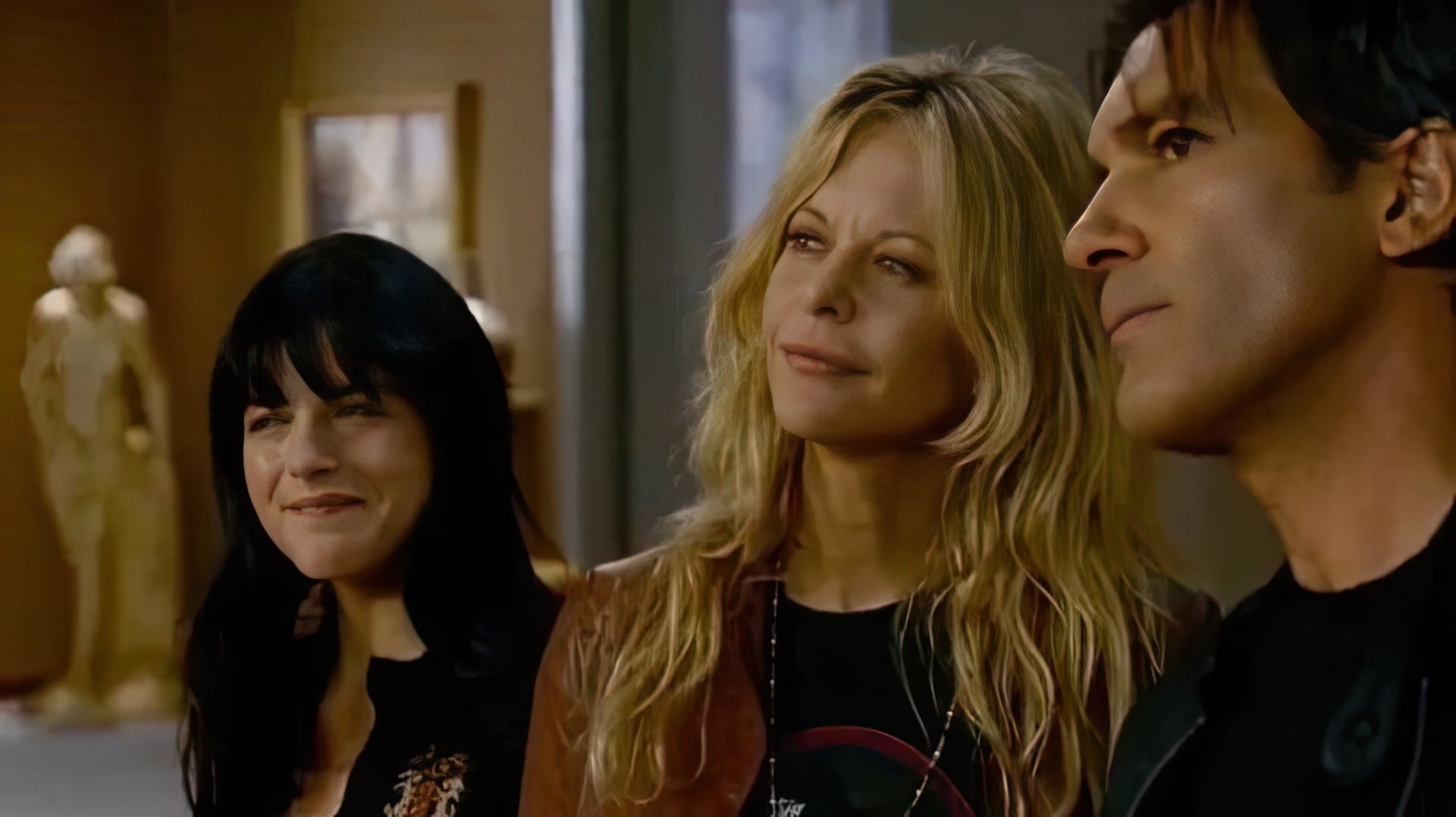 Then, the actress suddenly vanished from screens for several years and only resurfaced in 2015 as Mrs. Macauley in the war drama "Ithaca" (which she also directed), telling the story of a teenager's life during World War II. On set, she reunited with Tom Hanks.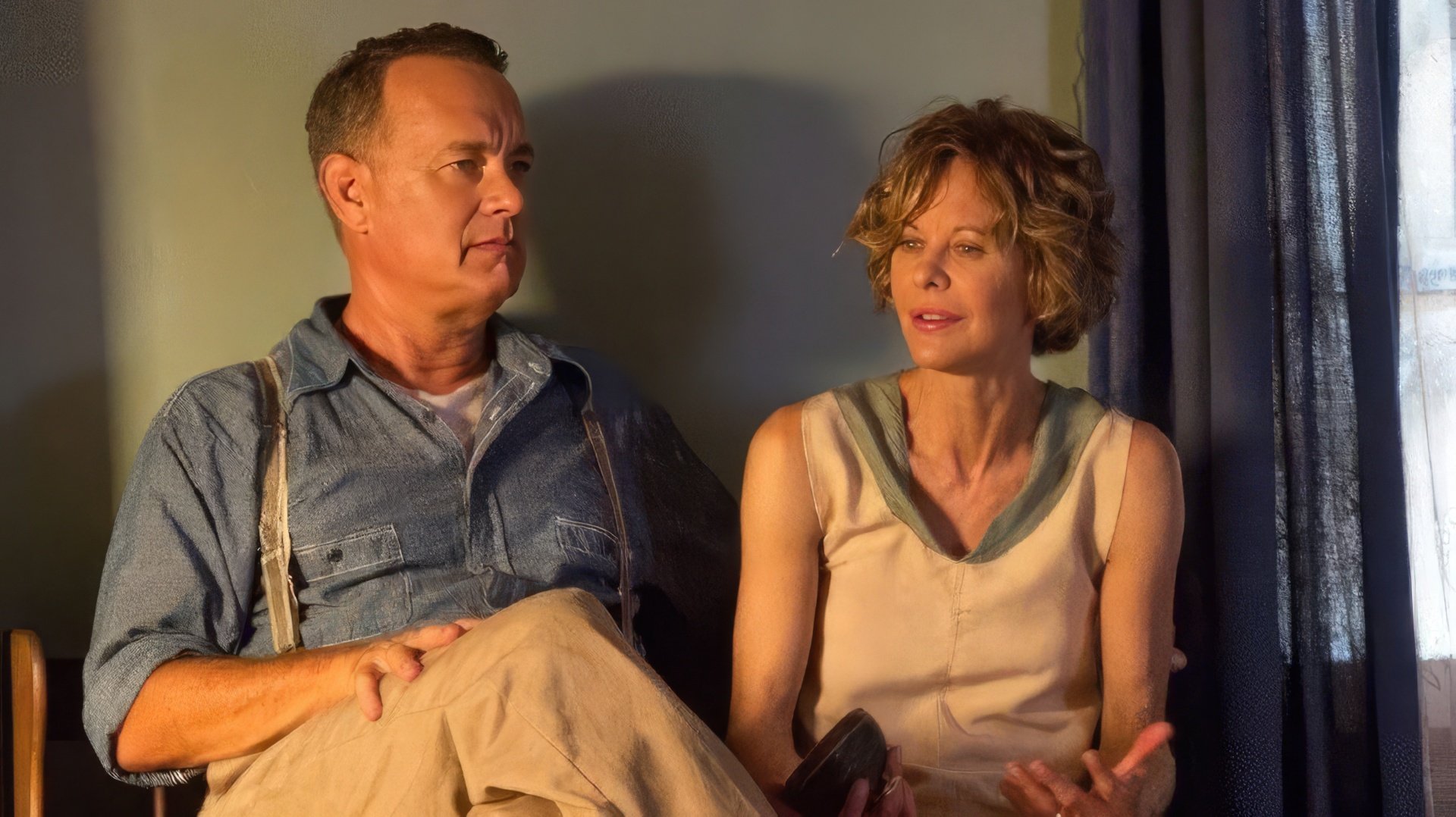 The reasons for her retreat from the spotlight sparked much debate. Some believed that her career took a hit due to the scandal surrounding her affair with Dennis Quaid. Others countered: an affair is hardly surprising in Hollywood; the real issue was an unsuccessful plastic surgery that disfigured Meg's face. A third group believed that Ryan had simply grown tired of the film industry and wanted to live a normal life, away from the limelight and paparazzi cameras.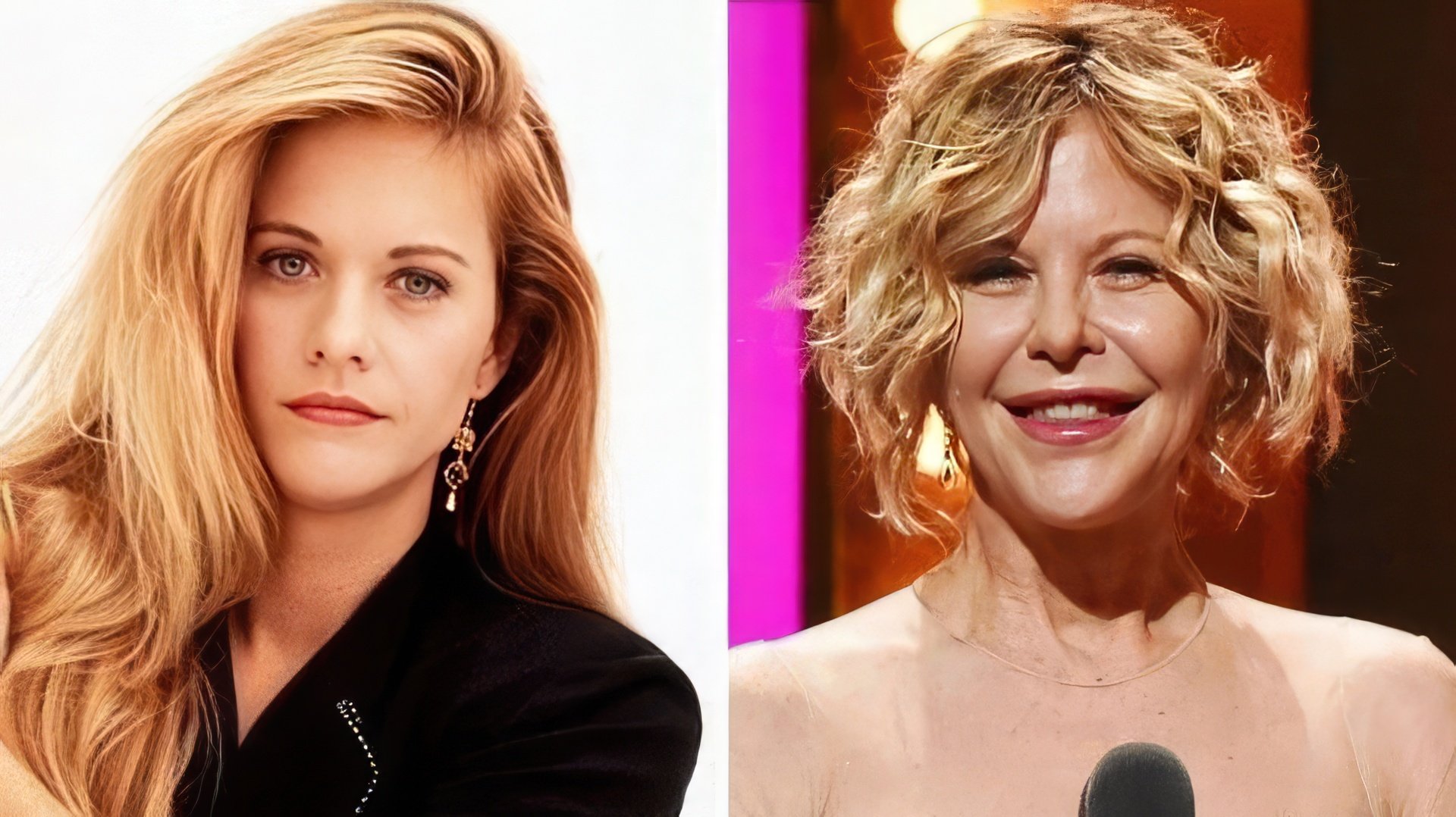 Meg Ryan's Personal Life
Meg Ryan has always shied away from the prying attention towards her personal life. She is genuinely amazed by people who monitor her every move. In her relationships with men, she has always strived for harmony and happiness, avoiding cheap publicity.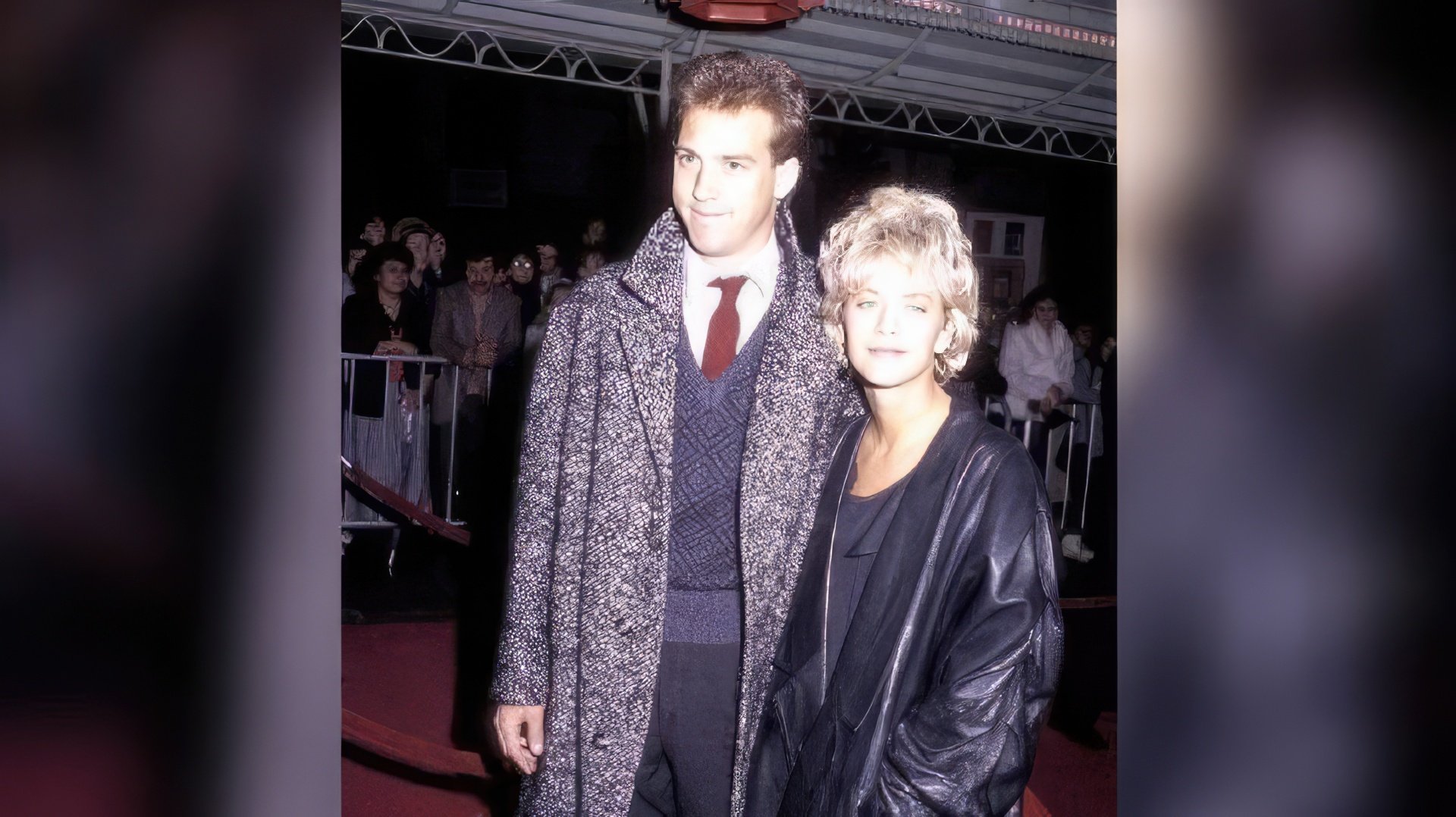 In 1986, she dated actor Anthony Edwards, but the relationship ended as soon as Ryan met Dennis Quaid on the set of the film "D.O.A.". Their romance was unhurried; they dated for nearly four years before marrying on Valentine's Day in 1991.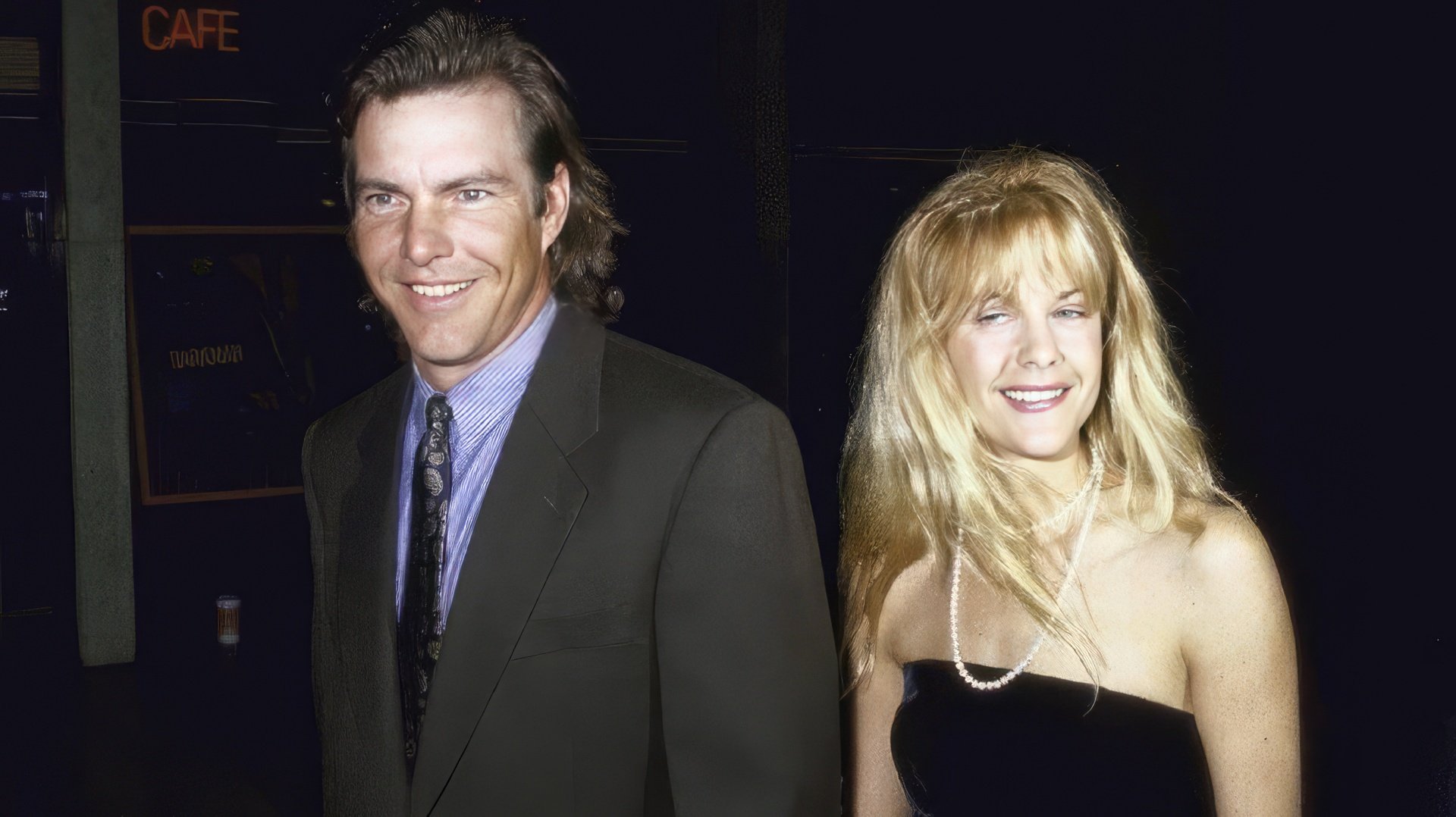 A year later, their son Jack Henry Quaid (now also an actor known for his lead role in the series "The Boys") was born.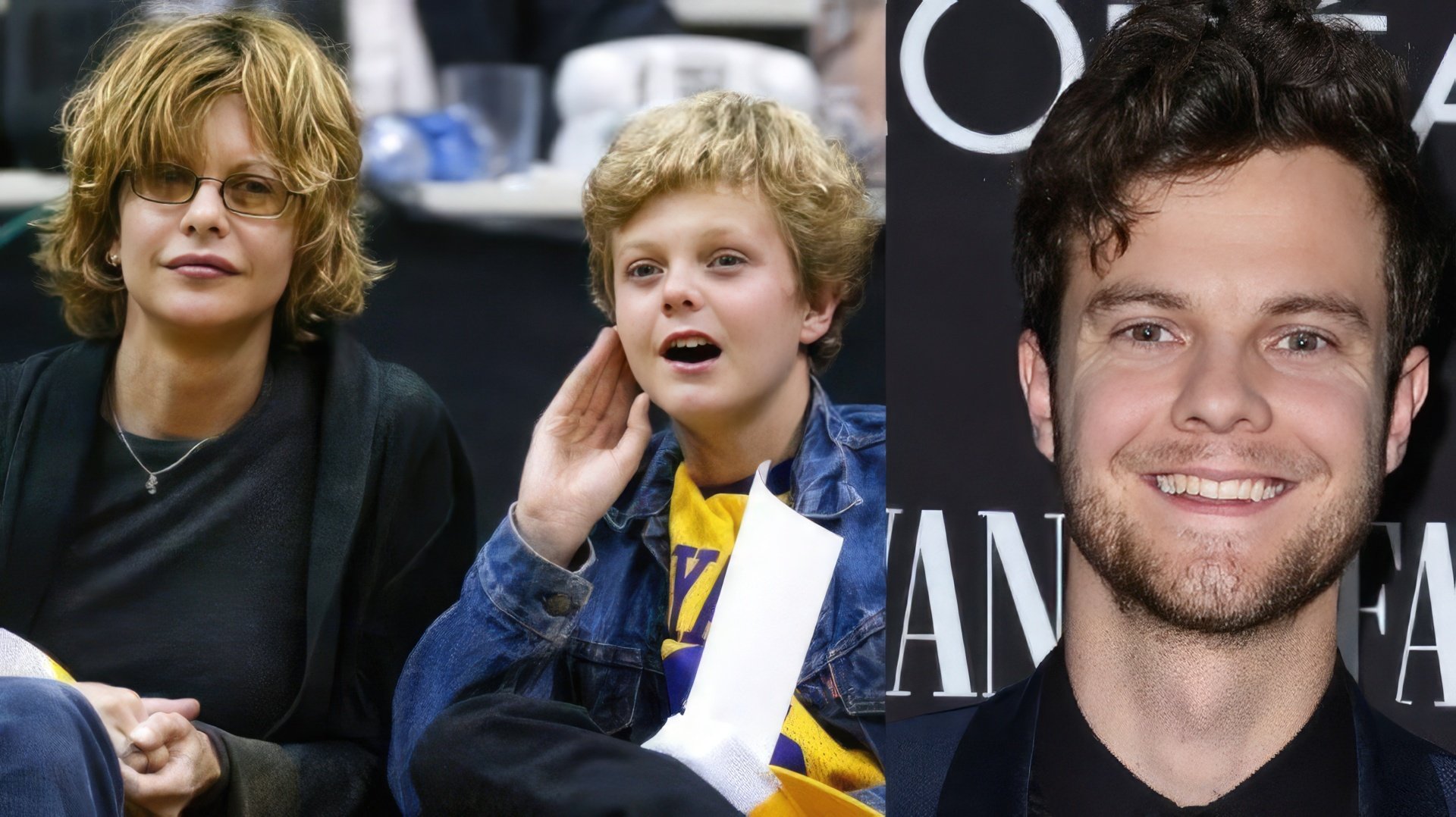 Their couple was considered ideal, and they lived together for ten years, but in 1999, the actress fell in love with her co-star Russell Crowe. The charismatic New Zealander was the reason for the divorce: Dennis couldn't stand the betrayal. The breakup was painful, and the actress moved into a new home, trying to start a new life.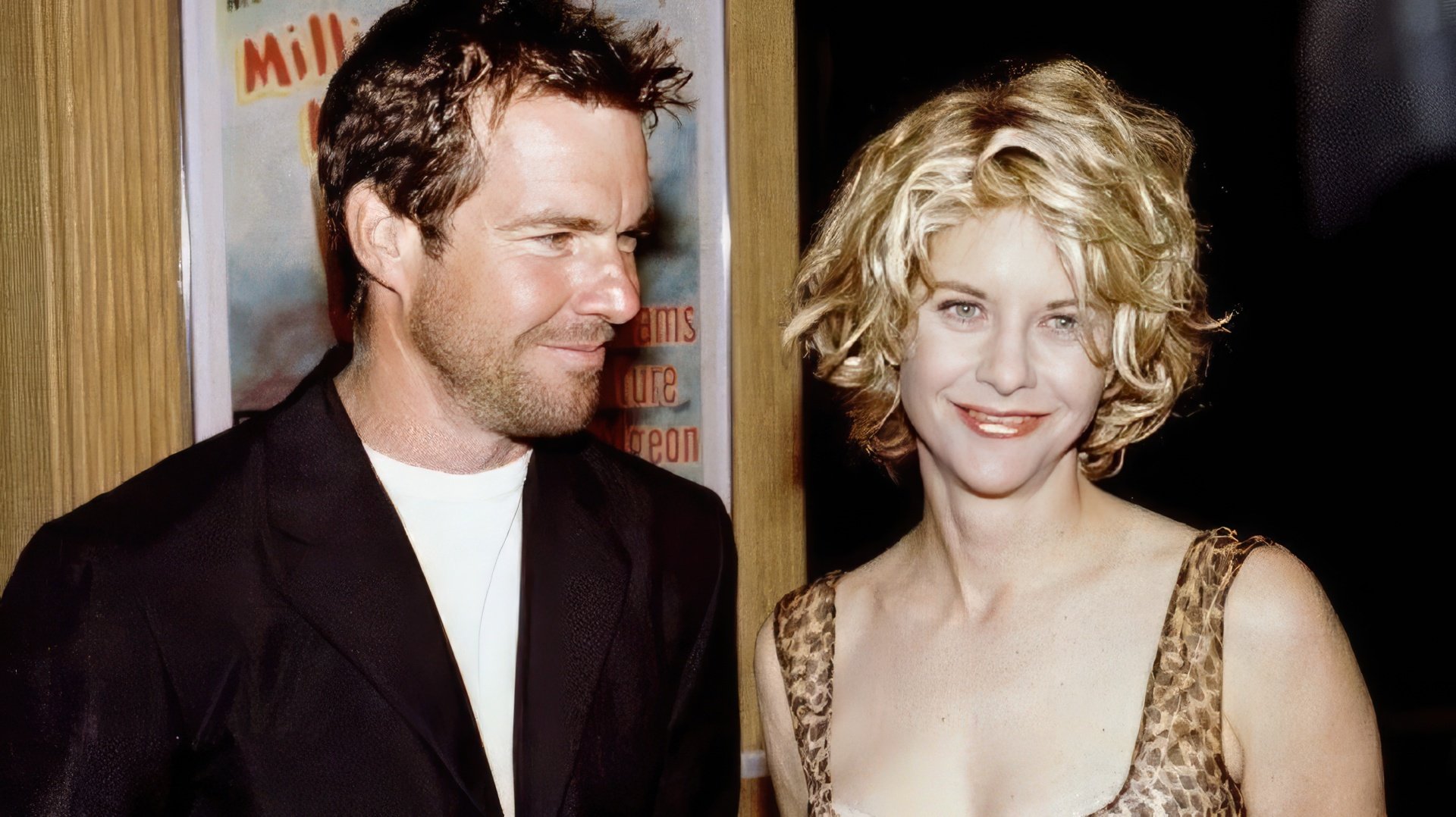 Her relationship with Crowe didn't work out; he wasn't planning to tie himself down with marital ties and suggested to Meg that they remain friends. After that, Ryan was single for ten years, although she was continually linked to co-stars in rumored romances. In 2006, there was an addition to her family: the actress adopted a Chinese girl, whom she named Daisy True, and devoted herself to raising her.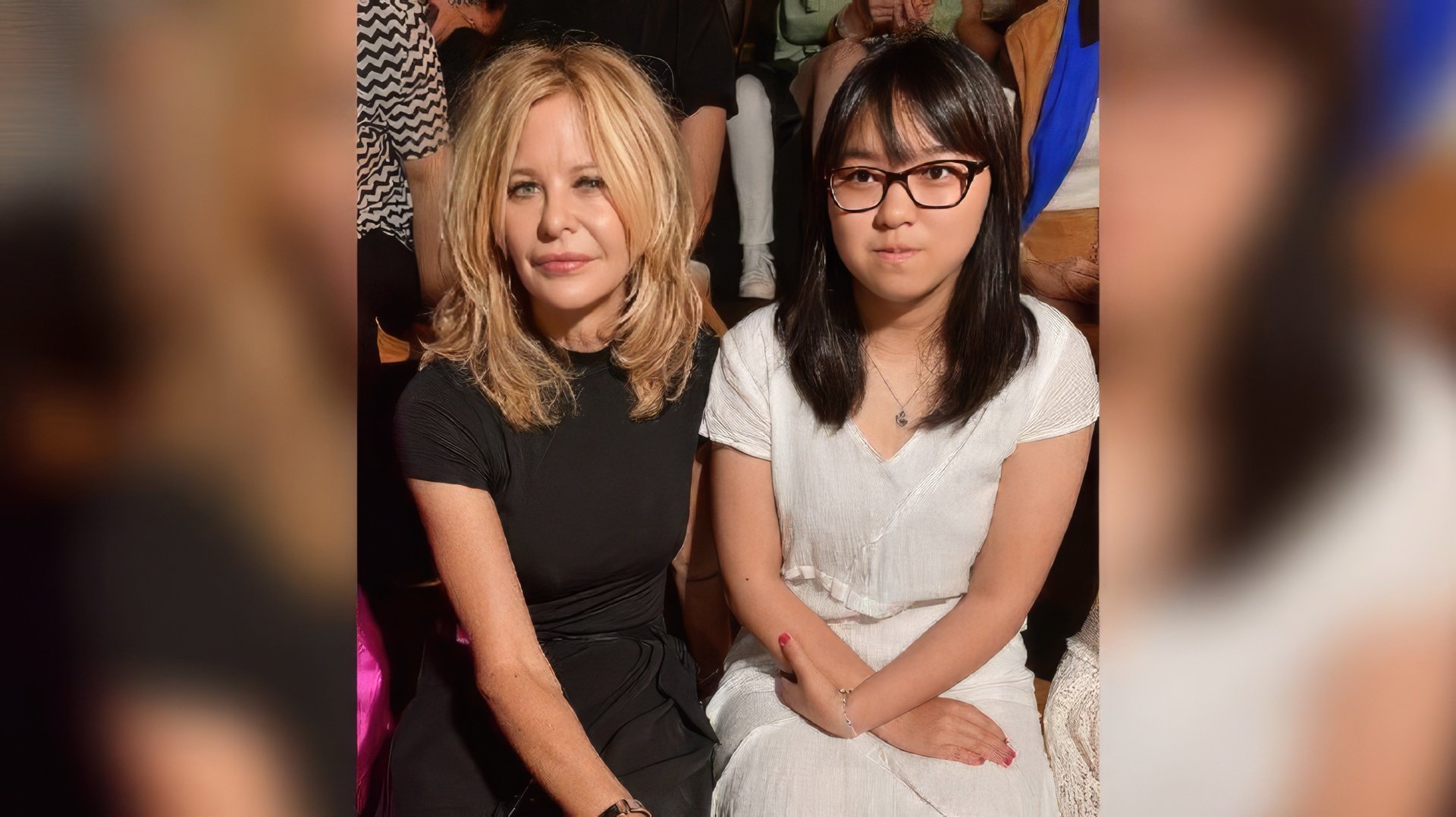 In 2011, Meg introduced the public to her new love interest. It was rock musician John Mellencamp. The couple's relationship was not smooth; the man had an affair with former model Christie Brinkley. Meg stoically endured the blow and even forgave John when he returned to her again.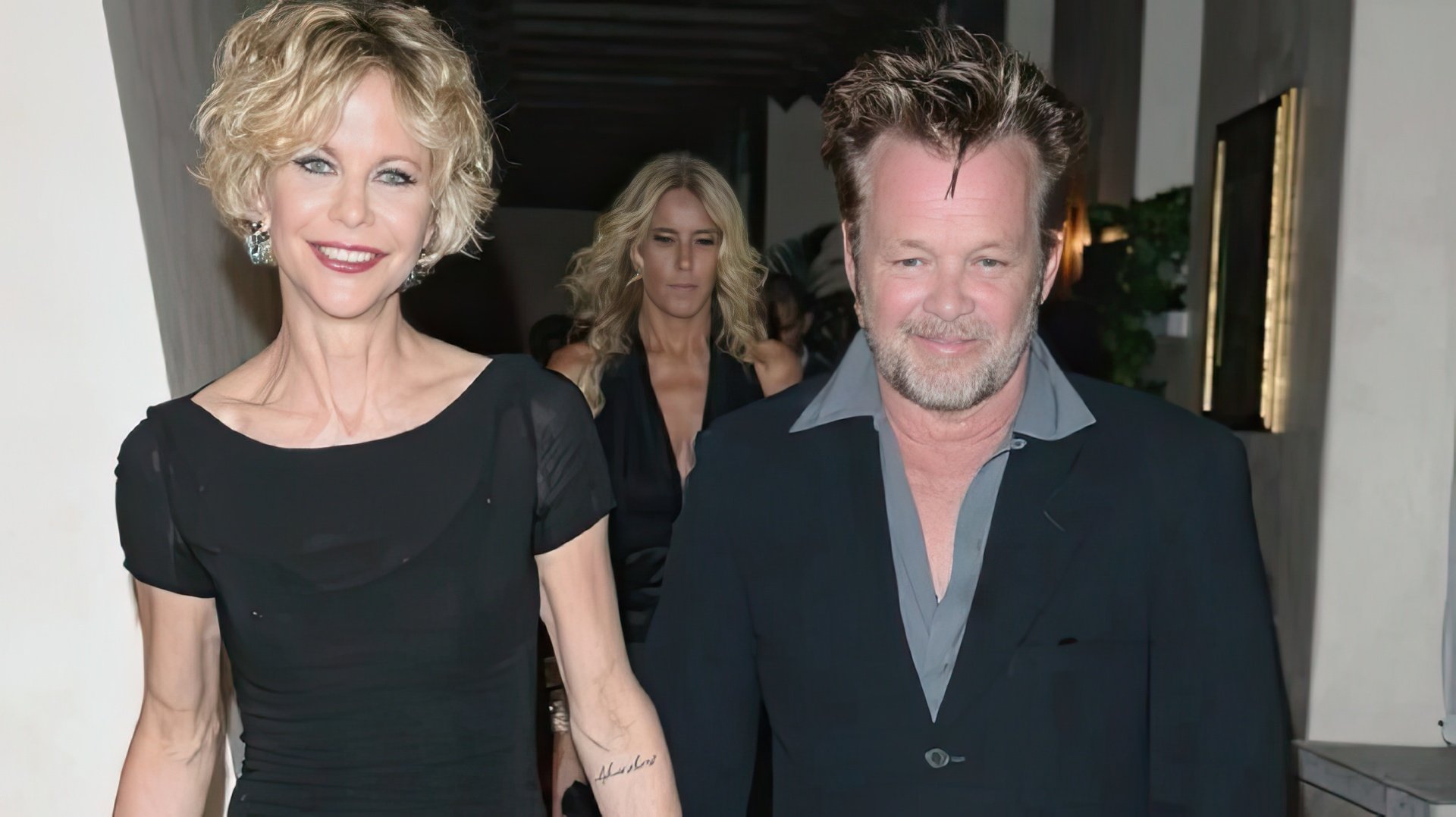 At the end of 2018, the couple announced their engagement, but ten months later, tabloids began to speculate about the breakup between the actress and the musician. There were also assumptions that the bride had had unsuccessful plastic surgery, wanting to tidy herself up for the wedding, so the celebration was postponed. In 2020, there were unconfirmed reports that the wedding ceremony had indeed taken place, but only the closest people were present.
Meg Ryan Now
In 2021, the actress celebrated her sixtieth birthday, remaining as elegant as her fans remembered her from the 90s.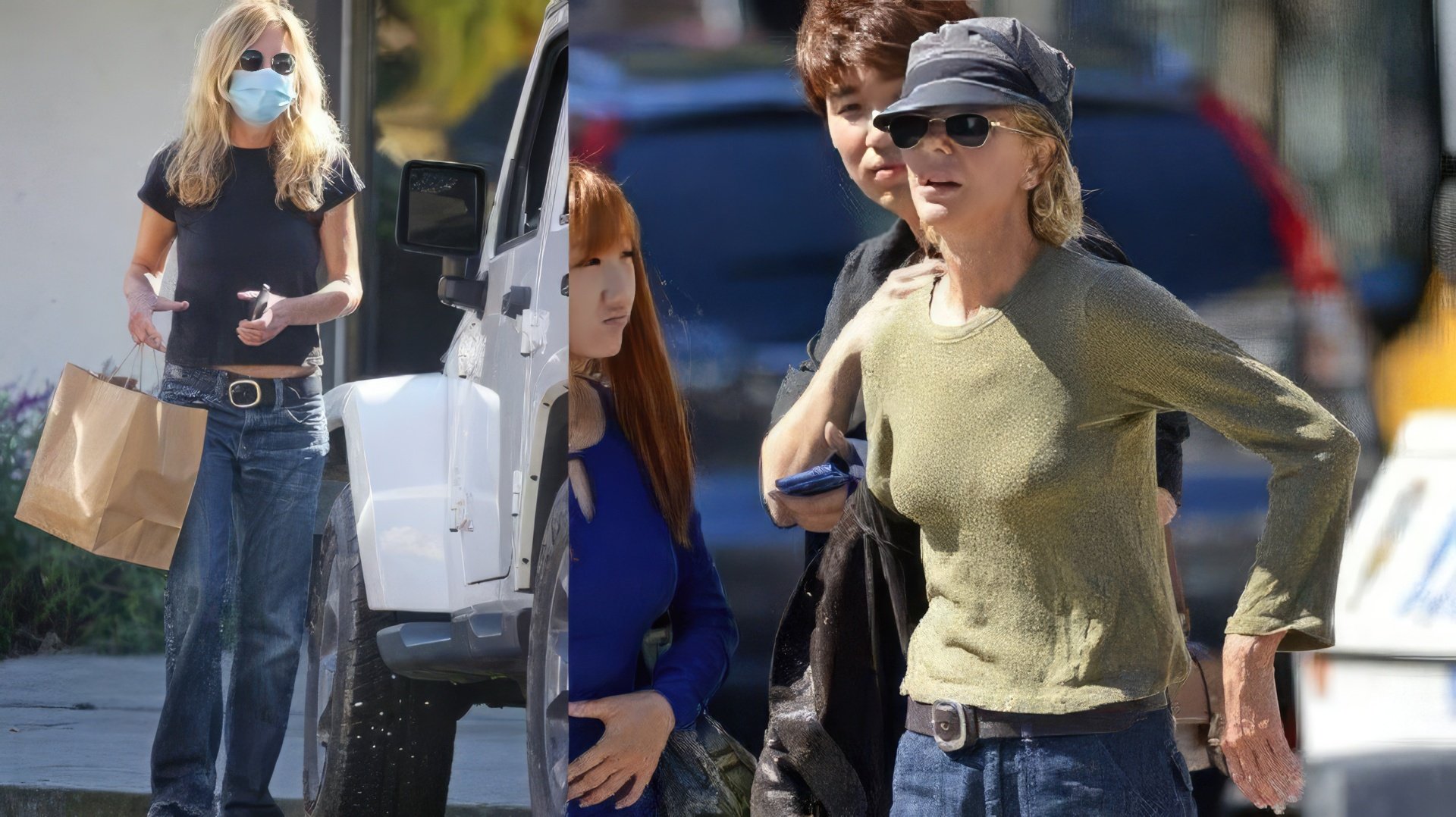 In 2023, Meg Ryan was working on her new film, a romcom titled "What Happens Later." She and David Duchovny play the lead roles in it. In May, she appeared at the premiere of her friend Michael J. Fox's documentary film, "STILL".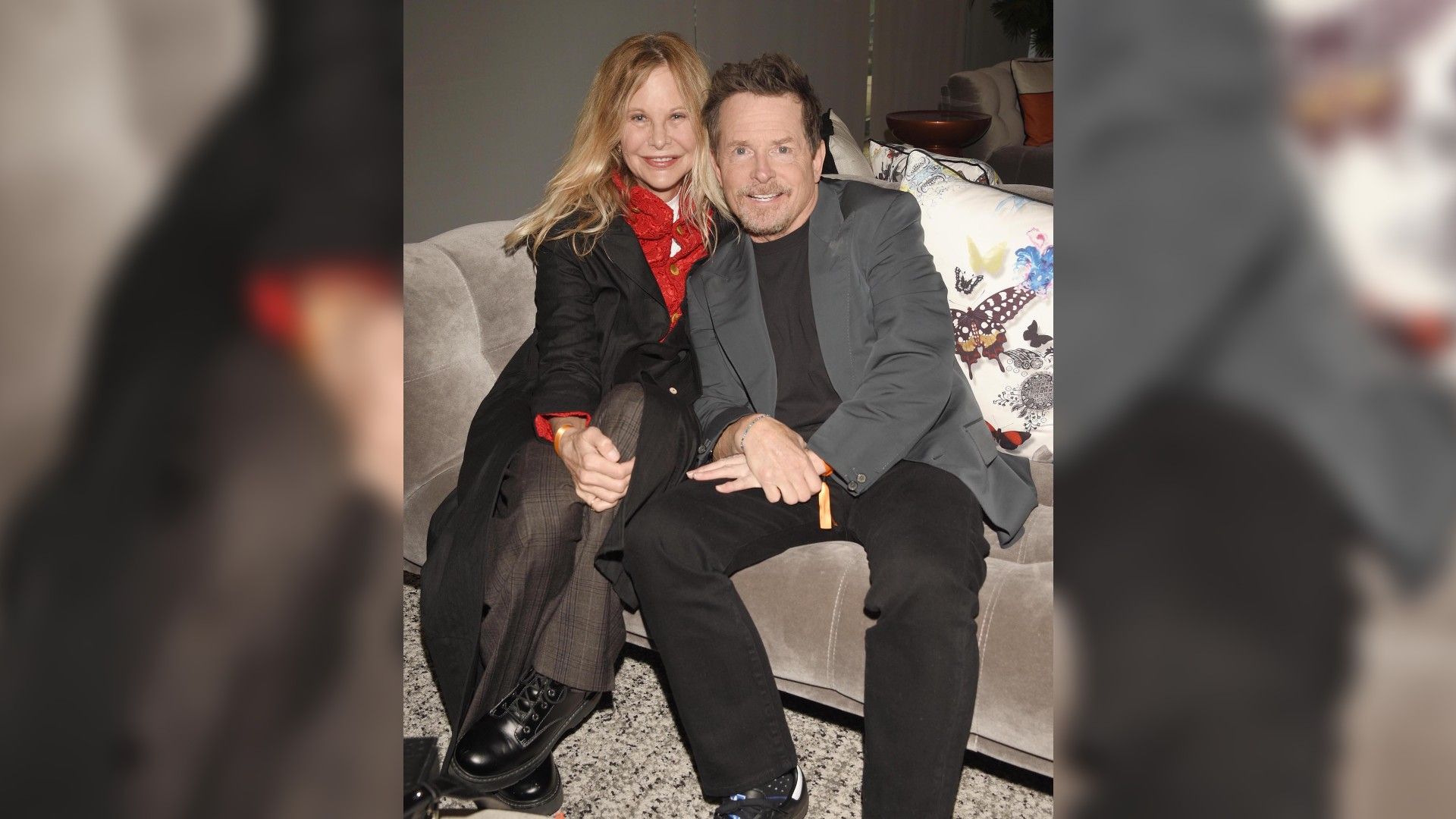 Press Ctrl+Enter If you find a mistake