Camila Mendes Biography
Camila Mendes is an American actress of the Brazilian origin. She became famous thanks to the role of Veronica Lodge in the TV series «Riverdale». Net worth: $4 million.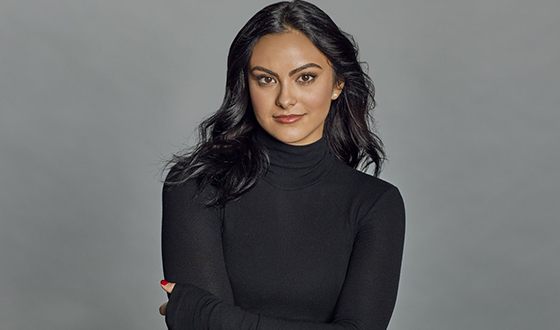 Childhood and family
Camila Carraro Mendes was born on 29 June 1994, in the small town of Charlottesville in Virginia. Camila's parents Victor and Giselle Mendez are Brazilians. She also has an older sister Vivian.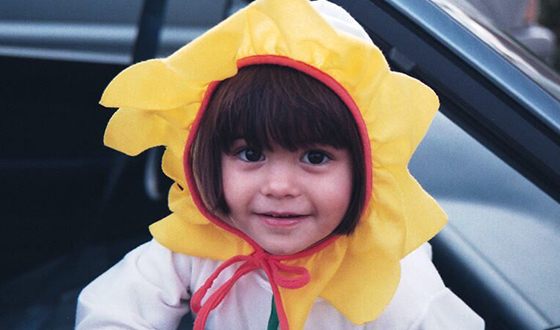 After Camila's birth, her family moved at least 16 times. Her father had been getting promotions one after another, but then her parents divorced, and Camila's mom and sister have been looking for a town where they could build a cozy family nest. When Camilla was 10 years old, she lived at her mother's homeland in Brazil.

Finally, the family settled in Florida, where Mendes has spent most of her childhood.
Basically, her tattoo «to build a home» under the breast is actually connected with such an unstable state that she faced being a child. Because of their frequent relocations, Camilla realized that the only possible way to stability is to find the peace and harmony inside of her own soul instead of looking for that in the outside world. She said that her life goal is to build such a «home» inside of her.
Camilla attended American Heritage School which is a private boarding school in Plantation town. In May, 2016 Mendes graduated from Tisch School of the Arts at NYU with a degree of Bachelor of Arts. Such famous actors and directors as Woody Allen, Whoopi Goldberg, Anne Hathaway and Alec Baldwin are the alumni of this famous school. While studying in Tisch Camila also enrolled for two semesters at one of the most prestigious theater school – The Stonestreet Studios Conservatory of Screen Acting and Production in New York.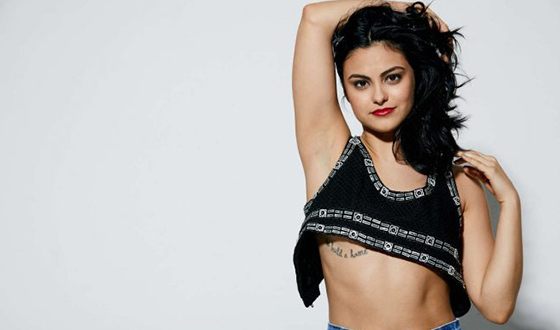 Acting career
Her first acting job was the role in a commercial for IKEA. In 2016, Camila made the best choice in her career with starring in the series Riverdale based on the Archie comics. Drama series and its heroes immediately won the love of a teenage audience. Camila's character is the eloquent high school student Veronica Lodge, who is one of the central figures in the story: she appears in every episode of every season. Brunette Camila admitted that she had to dye her hair even darker shade for this role.
–The two scenes they had me audition with were the closet scene with Archie, which is an intimate, nice, sweet moment, and the takedown of Cheryl in the pilot. It was fun and it felt amazing participating in that scenes. I had never felt so good about something in my life.
This series is about a high school student Archie and his friends who decided to explore the small town of Riverdale and get to know all dark secrets of this mysterious place. That's a peculiar fact, that Cole Sprouse from the series was also studying at New York University at one time with Camila, but young people had never seen each other. In Riverdale also starred such aspiring actors as K.J. Apa (Archie), Lili Reinhart and Madelaine Petsch.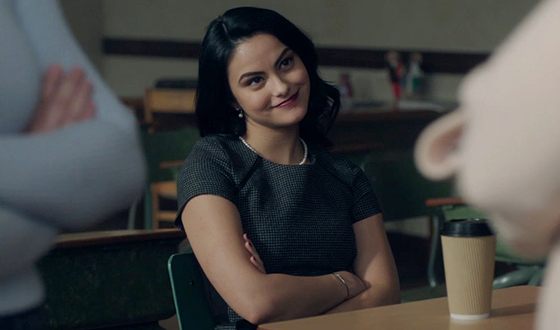 In 2017, Mendes received The Teen Choice Award for «Choice Scene Stealer» for this role.

According to Zoomboola.com, in 2018, Camila Mendes has been working on a comedy melodrama by Carly Ann Stone «The New Romantic», which tells the story of the girl who has nothing but troubles. In addition to the star of Riverdale, there was also starring Jessica Barden who is an actress of another popular series The End of the F***ing World.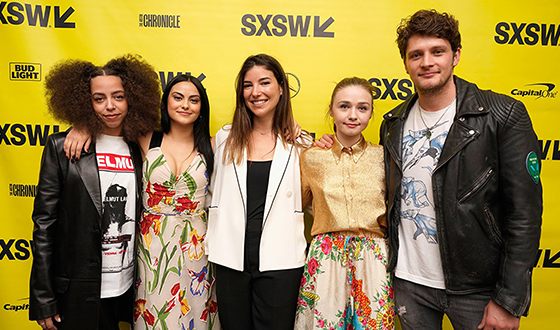 Also, in 2018 the young actress can be seen in Chris Nelson's debut comedy «The Stand-In». According to the plot, a young man whose name is Brooks needs to save money for college and to do that he creates an unusual application for dating where girls are getting attracted to his different looks. The leading role of Brooks is played by Noah Centineo.
The private life of Camila Mendes
In September 2013, Camila began dating a young director and photographer Ian Wallace, who is almost unknown in showbiz. Fans just can see touching love posts dedicated to the man in Camila's Instagram. On the third anniversary of their relationship, she admitted that she is grateful to Ian for the endless inspiration and shared her happiness to be with such an extraordinary man.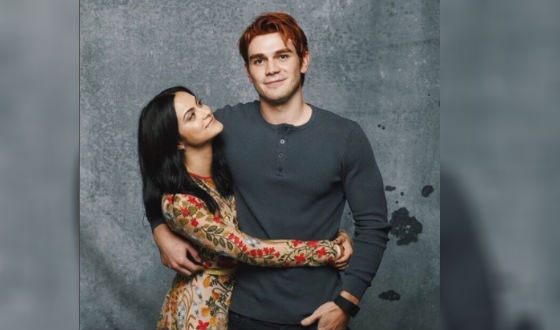 However, in December 2017, the couple broke up and Camila removed all posts which were dedicated to her ex-boyfriend.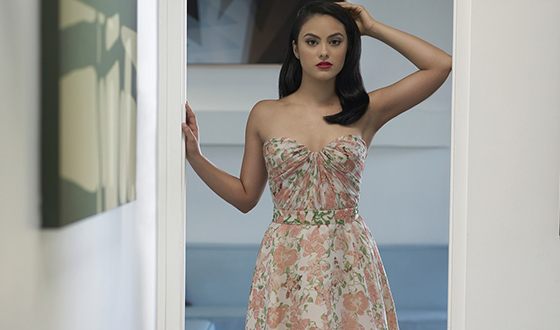 In October 2018, Camila began to date Charles Melton. He is an actor and 4 years older than Camila. After more than one year of the relationship, in December 2019, they decided to take a break and focus on their own work. Now they are probably in good terms and still be friends.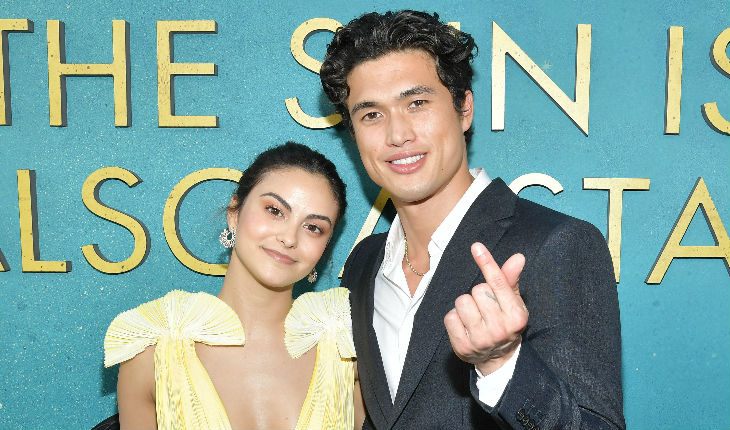 The height of the actress is 5' 2".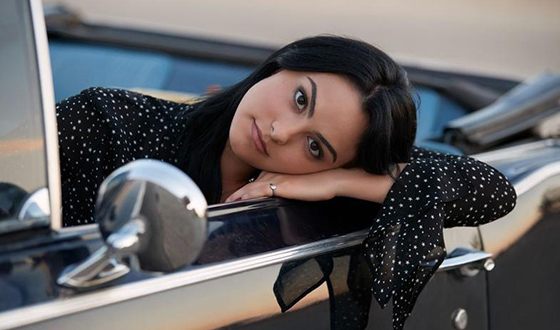 As a half-Brazilian, Camila speaks fluently Portuguese. The actress has a Persian cat named Carrie that lives at her home.
Camila Mendes Now
Since 'Riverdale' first season, Camil Mendes appeared in a few movies: 'The New Romantic' and 'The Perfect Date'. Moreover, she portrayed the main cahracter in 'Coyote Lake' thriller (2019).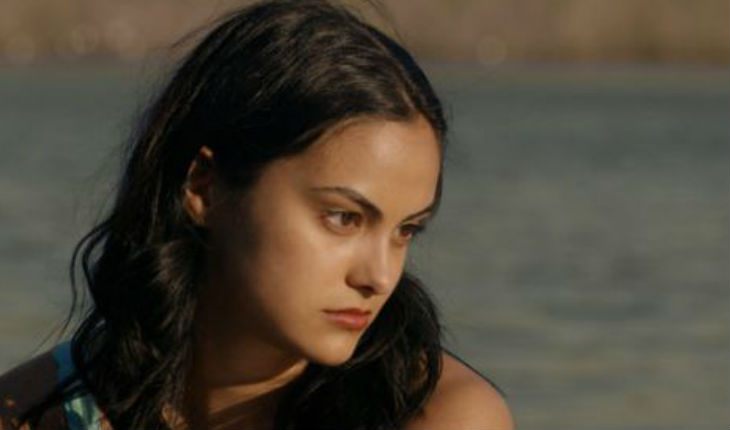 Press Ctrl+Enter If you find a mistake