The Press Found Out Whom Actress Alexandra Daddario Is Dating Now


According to journalists, the new sweetheart of the 31-year-old actress was is the younger brother of the famous American baseball player Justin Verlander, a young man named Ben. The pair met thanks to Justin's wife, actress Kate Upton. The model boyfriend is also a baseball player. He plays for the Lakeland Flying Tigers Club.

It should be noted that in 2017 when «Baywatch» was released the press published the rumors that the actress meets with her partner on the film Zac Efron. She denied this information, saying that the actor is only her friend.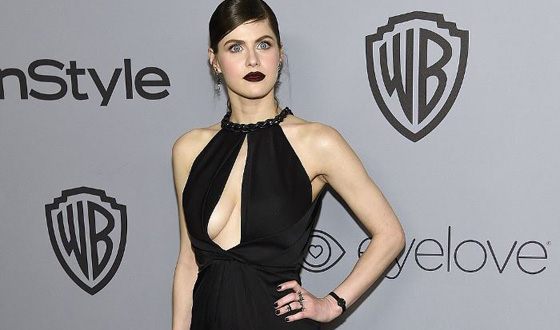 Alexandra Daddario is an American actress, who became famous thanks to the films about the adventures of Percy Jackson. However, the list of her acting work is quite extensive and includes, for example, the TV series «American Horror Story», «Life on Mars» and «Law and Order».

In addition, we may say that Alexandra Daddario was absent at the Golden Globes ceremony, the actress appeared at the after-party only. Her rather skimpy outfit attracted the attention of the public. In support of the fight against the harassment, she and many of her colleagues wore a black dress, which, however, showed the actress's breasts.
The Tabloids Found Out Whom the Star of «Baywatch» Alexandra Daddario Is Dating Now