Last Thursday 18-year-old model together with a friend went to dine in the establishment Pinches Tacos in the West Hollywood. Girls, as noted, had a nice giggle while walking to the restaurant from the car. Meanwhile, the daughter of celebrities was dressed very simple, jeans, beige sweater, and Nike. The girl decided not to have make-up, and that it was a good decision.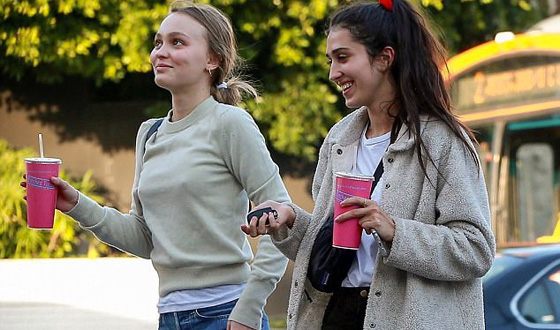 Lily-Rose Melody Depp
is the daughter of French singer Vanessa Paradis and the famous actor
Johnny Depp
, who broke up in 2012. Depp has gone to young actress Amber Heard, but soon their love affair ended and the woman accused him of assault. As for Lily-Rose, she currently spends half her time in France with her mother and flies to work in Los Angeles. Fans of the girl think that she looks more like her mother, the model is frequently published their joint photo with Vanessa. The similarity of mother and daughter is, of course, difficult to hide. In addition to the daughter, Depp and Paradis have a son John Christopher, born in 2002.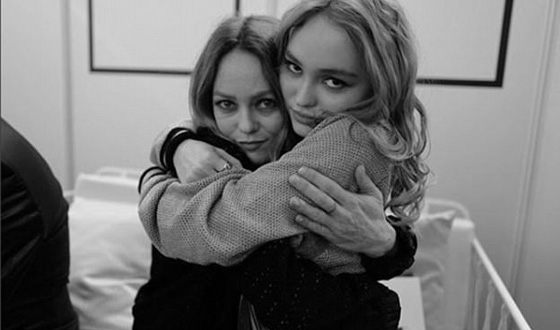 It should be noted that the success of the pretty Lily-Rose Melody Depp in the world of cinema is still quite modest. The most notable film with her participation is the comedy-horror picture «Yoga Hosers» by Kevin Smith. Besides, Lily-Rose appeared there together with her father.

Lily-Rose Melody Depp demonstrated once again that she is the daughter of her parents, appearing in public without makeup.