Naomi Campbell, Kate Moss, her 18-year-old daughter Lila Grace Moss were on the runway, but the highlight of the show was the appearance of 58-year-old
Demi Moore
on the catwalk, who showed off an elegant pantsuit made of black satin.
However, the attention of the public was interested not so much in the outfit as in the greatly changed face of the star. Fans were surprised by the results of her latest plastic surgery - the skin on her face was stretched to the limit, which caused "hollows" under her cheekbones.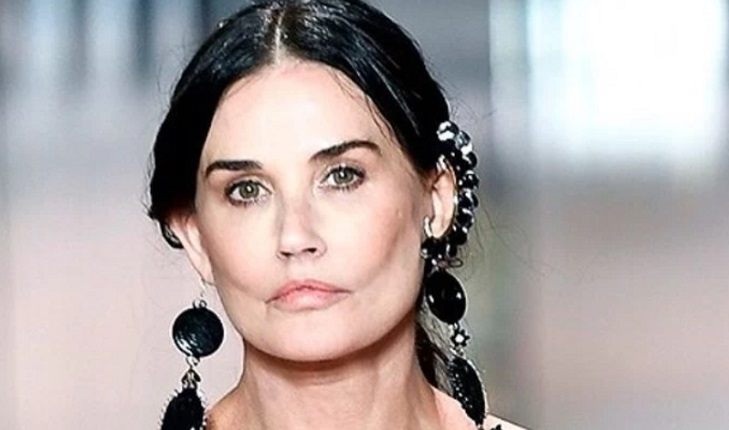 The network is actively discussing this issue, but Demi has nothing to hide - she has repeatedly admitted that for the sake of beauty she has repeatedly resorted to plastic surgery. For the first time, she underwent plastic surgery in her youth, correcting the shape of her nose, then she enlarged her breasts, made her buttocks elastic, tightened her face, removed bags before her eyes, and performed a lot of other rejuvenating procedures. The editors of Zoomboola.com notes that recently,

Jennifer Lopez

was condemned by netizens for busting with plastic surgery. During her demonstration of new cosmetics,

fans were convinced

that the singer was abusing Botox injections. We wrote more about this here.

The other day in France in the format of an online broadcast, Paris Fashion Week was held, in which the stars of world catwalks, as well as famous actresses, took part.