The Hollywood actors,
Halle Berry
, Patrick Stewart, and
Ian McKellen
participated in a videoconference featuring actors from X-Men hosted by Global Citizen: Unite For Our Future.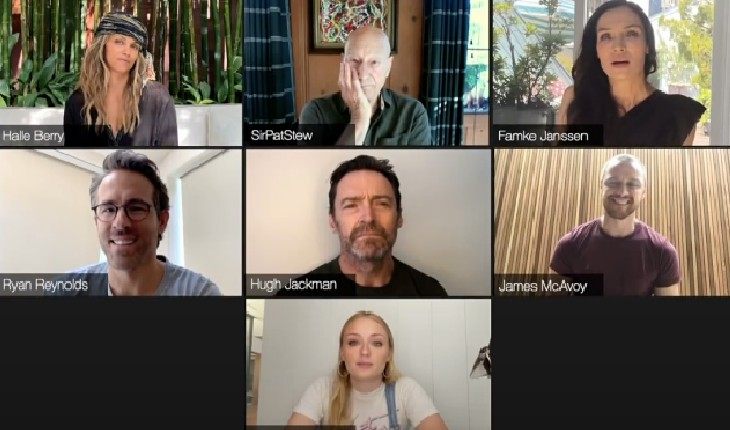 As soon as the sworn enemy of

Hugh

appeared among the participants,

Reynolds

, who was not related to the rest of the film, Jackman tried to rectify the situation, explaining that he was nostalgic with colleagues in the filming of films to which he was not related.

Further, the conference completely turned into a joke - Ryan decided to "break" the theme party and called for two more colleagues,

James McAvoy

and

Sophie Turner

, who also did not appear in the main parts of X-Men. After a few conference participants joked and left her, leaving Reynolds and Jackman alone.

We remind you that for several years, fans have not been able to understand how comic or truthful the enmity of Ryan Reynolds and Hugh Jackman is. According to the actors, they do not remember why they quarreled, but at any convenient opportunity, they try to make fun of each other. However, judging by the pleasure with which Ryan "terrorizes" Hugh, making fun of videos and posters with him, the actors do not plan to put up. By the way, despite the fact that Hugh Jackman continues to behave like a child and always does not mind participating in jokes and pranks, most recently the actor turned 51 years old. However, time does not seem to be planning on taking away Hugh's beauty. You can look at other Hollywood handsome men who do not age, in our selection.

Another quarrel between the two Hollywood actors occurred during an online conference with the main cast of X-Men - Reynolds, who starred in only one of the parts that came out in 2009, suddenly appeared on the screen.