Millie Bobby Brown biography
Millie Bobby Brown is a British-American actress and model, best known for her role as telekinetic girl in the series "Stranger Things". Net worth: $10 million.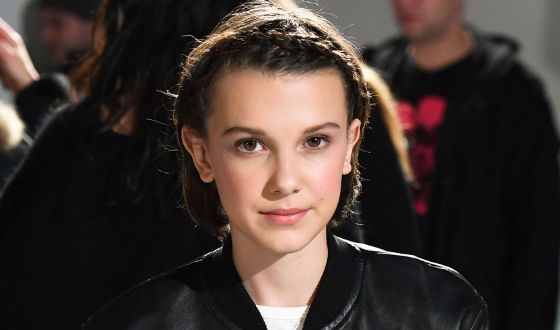 Childhood and family
Millie was born on February 19, 2004 in the Spanish city of Marbella and became the third of four children of English parents Kelly and Robert Brown. She has sisters named Paige and Ava and a brother named Charlie. The girl's father works as a real estate agent.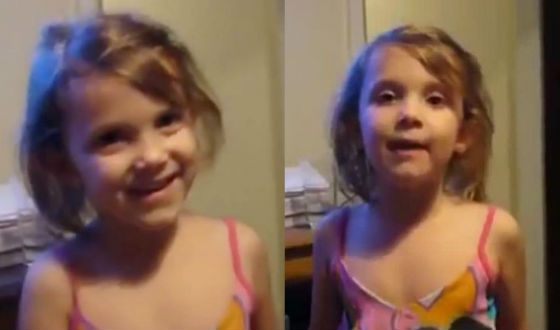 When Millie was four years old her family moved to the city of Bournemouth - a popular resort on the coast of England. Four years later, the Browns moved to Orlando, Florida. Now Brown lives in two houses - in London and Los Angeles.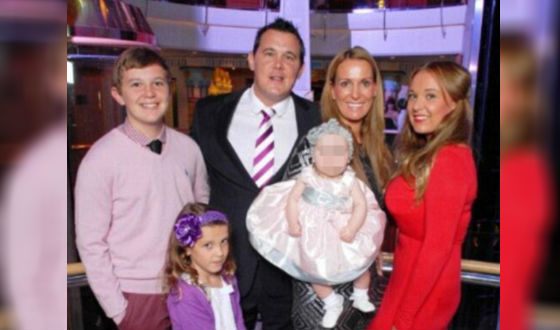 Career
In 2013, a 9-year-old Millie made her acting debut in the fantasy series "Once Upon a Time in Wonderland" in two episodes of which the girl played a young Alice. The main character was Australian actress Sophie Lowe.
I've been acting since I was 9, so not exactly a baby. Acting, you can kind of go by instinct. Or you can go to school if you really want to try, but right now people look for kids with instinct, who are very natural, and that is what I try to do.
During the following year, the young actress got the lead role in BBC America's paranormal drama-thriller series "Intruders ". Millie played Madison O'Donnell - a 9-year-old girl, who had nightmares and excruciating headaches after meeting with a mysterious stranger on the beach.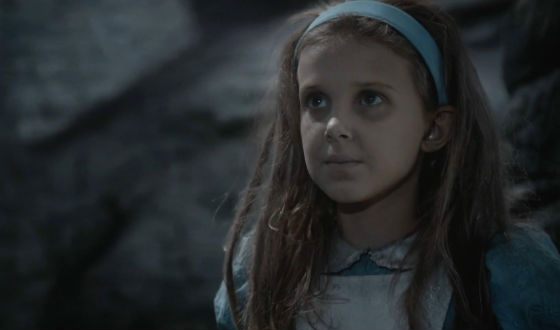 Then Brown appeared in the episodes of the comedy crime series "NSIC", comic story "Modern Family" and medical drama "Grey's Anatomy".

In 2016, the girl was offered to play one of the main characters in the new Netflix science fiction-horror series - "Stranger Things" by the Duffer brothers. After a single audition, Brown got the role of Eleven - daughter of Terry Ives (actress Aimee Mullins), a mysterious girl with psychic powers. She met friends her own age who were investigating the mysterious disappearance of their friend.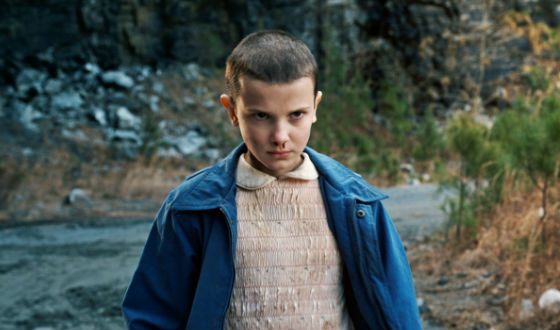 Millie had to shave off all of her hair for filming. The girl was fortunate to work with Winona Ryder and David Harbour, as well as the beginning actors: Finn Wolfhard, Gaten Matarazzo and Caleb McLaughlin on the set.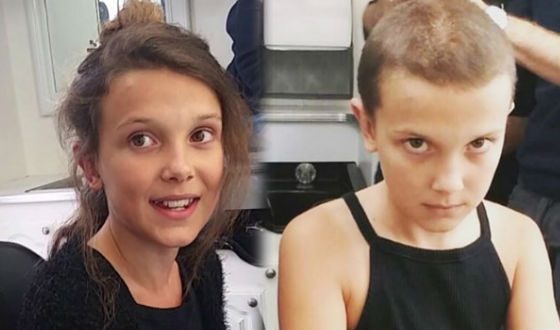 The creators of the series were delighted with Millie's acting. Unlike most of the child actors, she adapted to the cameras position and the shooting conditions. Occasionally, the team forgot about her age (at the moment of filming the first season she was 11 years old), but sometimes she was acting like a child. Once Brown came on a shoot full covered in sequins and to the question where she got them, she answered: "I have no idea." It took about an hour to wash the young actress.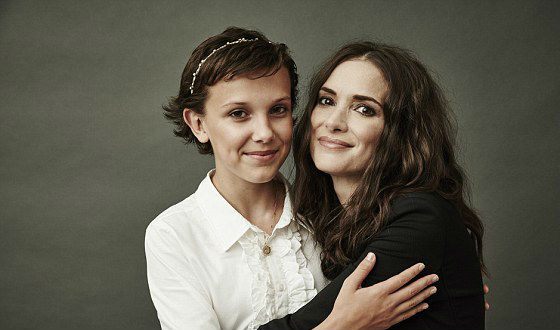 Brown was nominated for the Screen Actors Guild Award for Outstanding Performance by a Female Actor in a Drama Series. For the prestigious award, the girl competed with actresses Thandie Newton, Winona Ryder and Robin Wright, but the award was given to Claire Foy for her role in the series "The Crown". Brown was also nominated for the Primetime Emmy Award for Outstanding Supporting Actress in a Drama Series, but the award was given to Ann Dowd (Aunt Lydia in «The Handmaid's Tale»).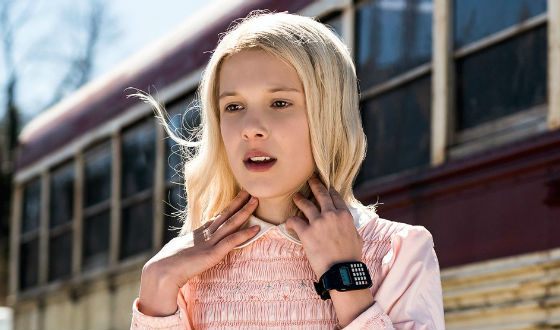 Nevertheless, Millie and her colleagues won The Screen Actors Guild Award for Outstanding Performance by an Ensemble in a Drama Series, ahead of experienced actors from such popular series as «Downton Abbey», «Game of Thrones», «Westworld» and other.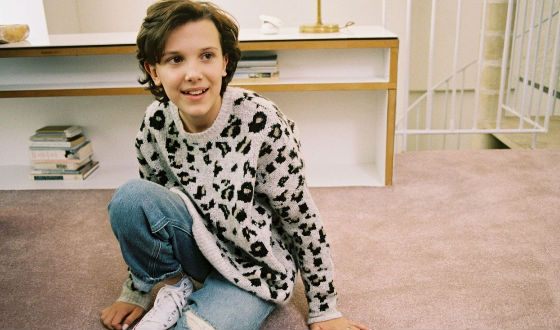 The series, just like the iconic "Twin Peaks" by David Lynch, became very popular and was highly acclaimed by both viewers and critics. Millie has been compared to Natalie Portman - similarity of appearance, early (brilliant) beginning of a career and even a shaved head (although Natalie did it much later, at 25 years old).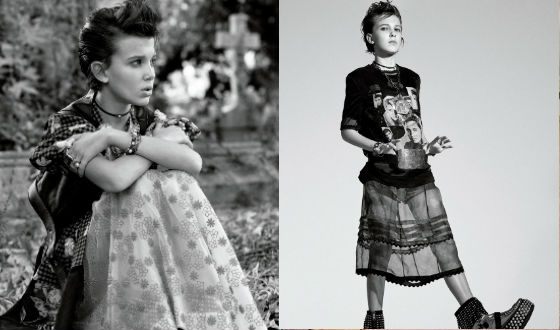 In November 2016, Brown made her music video debut in "Find Me" by Sigma & Birdy. But also Millie has appeared in commercial advertisements for Citigroup, one of the largest international financial conglomerates. At the same time, Millie auditioned for the role of Laura Kinney (aka X-23), the cloned daughter of Wolverine in «Logan», but the British-Spanish actress Dafne Keen got the role.

According to Zoomboola.com, in early 2017, Brown became the model of Calvin Klein's new project "By Appointment". Millie featured the campaign with actress Abby Lee and model Natalie Westling. The following month, she has signed with IMG Models.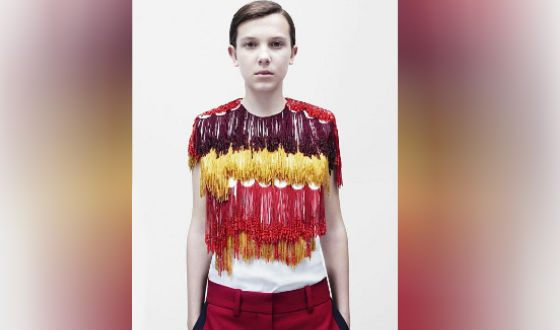 The second season of "Stranger Things» with Millie Bobby Brown was released in October 2017.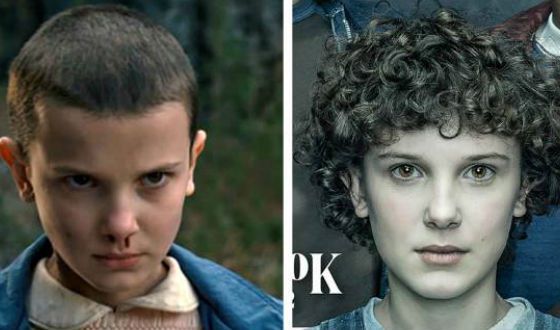 A fantastic action film "Godzilla: King of the Monsters" starring Millie, Kyle Chandler and Vera Farmiga was released in 2019. The director of the film is Michael Dougherty, the creator of "Trick 'r Treat "and "Krampus".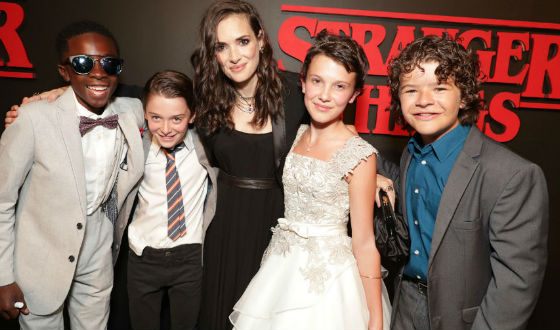 Millie Bobby Brown's personal life
In 2017 the young girl began to date with her peer singer Jacob Sartorius. In August. 2018 they told about breaking up. "We are both happy and remaining friends", said Millie in her Instagram stories.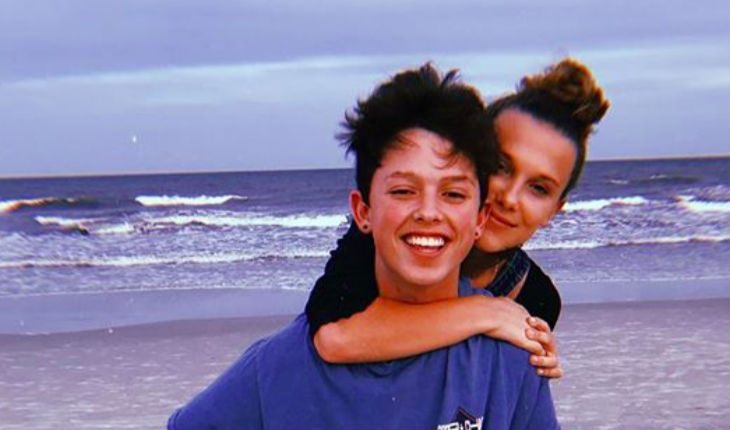 In the beginning of 2019, the actress felt in love woth Romeo Beckham. He is the son of David Beckham. They know each other since 2016. Anyway, their affair survived only for a half year.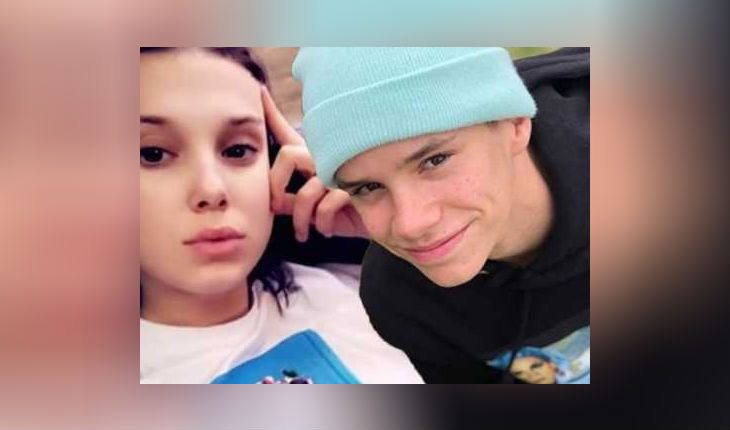 In the end of March 2020 the rumors about Millie Bobby Brown and Noah Schnapp appeared in media.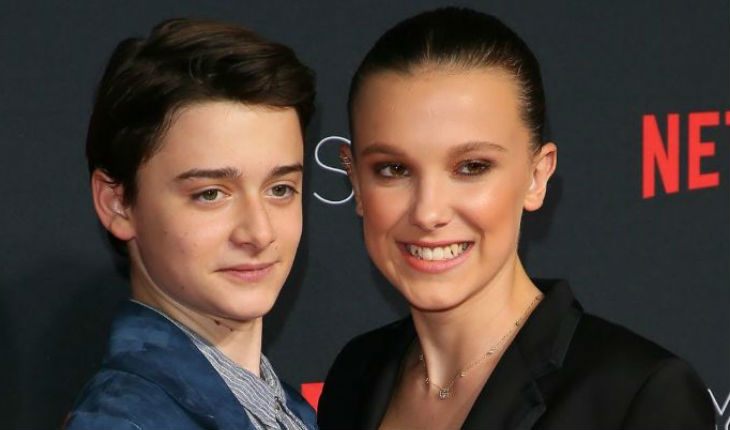 Brown is a big fan of Nicki Minaj and her favorite film is "Up" (2009).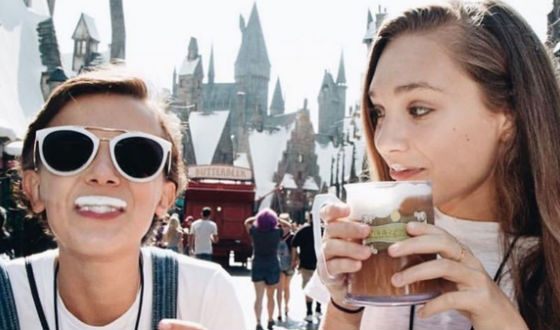 Millie's best friend is a young dancer Maddie Ziegler, who is best known for starring in music videos by SIA. The girl tells that her greatest fears are sharks, darkness and bungalow. Her hobbies are dancing and rap.
Millie Bobby Brown Now
4th season of Stranger Things should be released in 2020, but due to the Coivd-19 pandemic, it was postponed. Anyway, it will be the last chapter of Eleven and her friend's adventures. Millie will take a part in "Godzilla vs. Kong" (November. 2020). Also, she performed a Sherlock Holmes' niece Enola in "Enola Holmes". According to the storyline, Enola's mother (Helena Bonham Carter) disappears, Sherlock (Henry Cavill) is sure, that she had to commit suicide, but Enola begins her own investigation.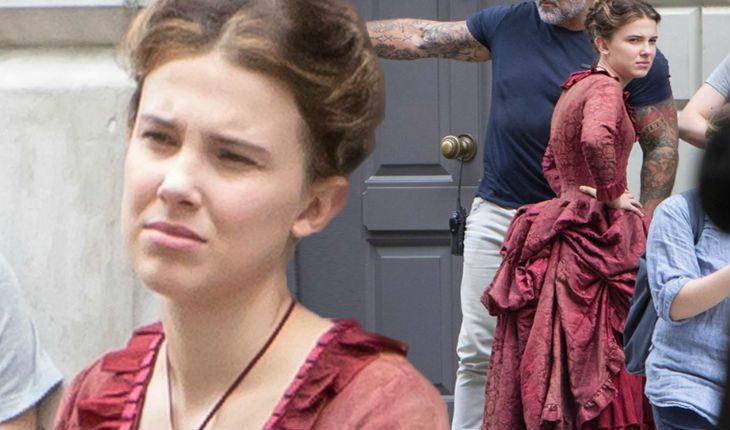 Press Ctrl+Enter If you find a mistake