Biography of Michelle Yeoh
Michelle Yeoh, an unparalleled actress of Asian descent, has succeeded in captivating Hollywood with her extraordinary talent. Her illustrious career is marked by prominent roles in films such as "The Mummy: Tomb of the Dragon Emperor", "Memoirs of a Geisha", and "Crouching Tiger, Hidden Dragon". Yeoh regards her portrayal of Evelyn in the American fantastical comedy "Everything Everywhere All at Once", released in 2022, as one of her most accomplished performances. This role bestowed upon her, the prestigious "Oscar" award.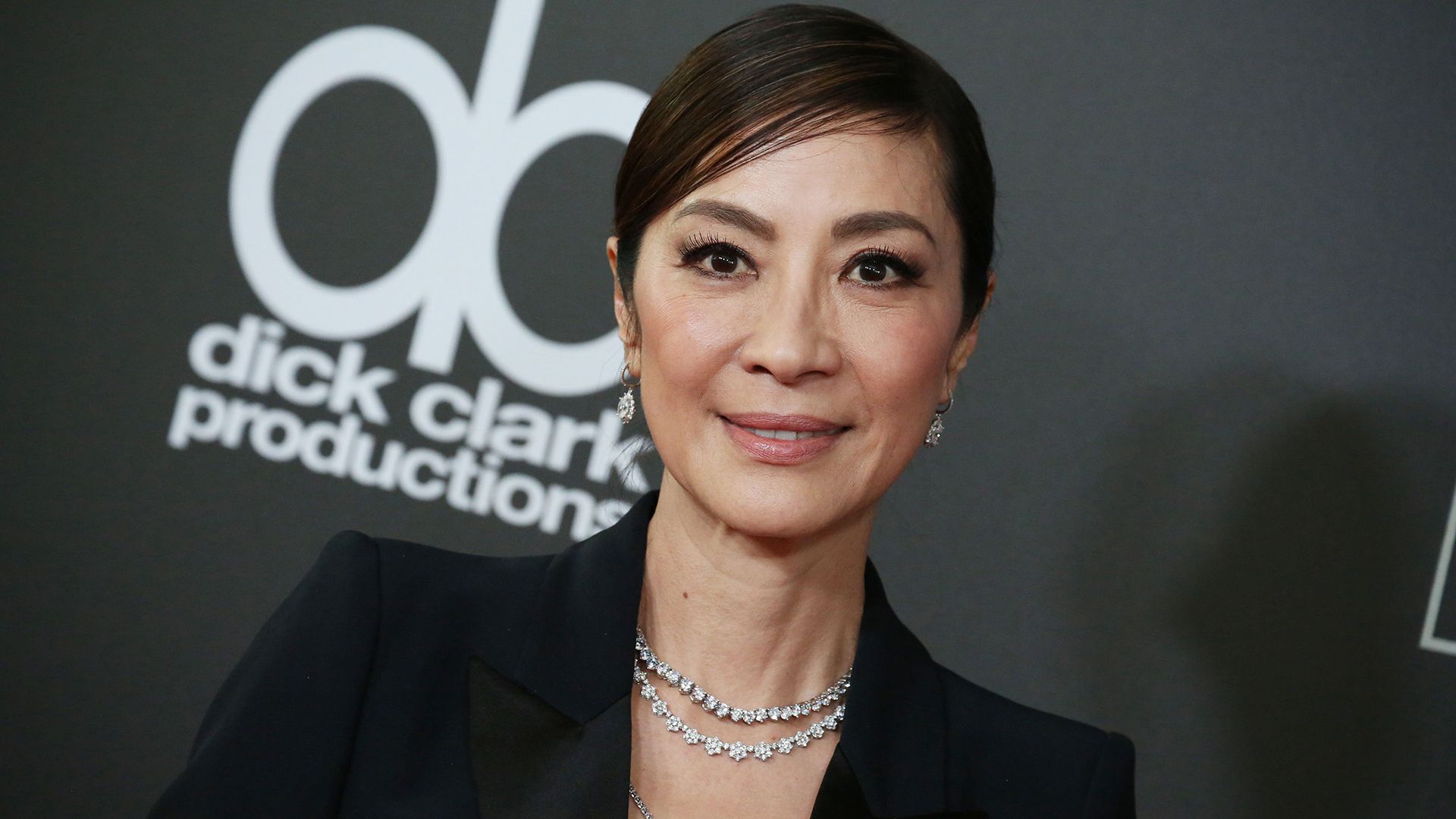 Childhood and Family
Michelle Yeoh Choo Kheng first saw the light of day on August 6, 1962, in the Malaysian city of Ipoh, a world away from the glamour of the art industry. Her parents, both Malaysians of Cantonese descent, led a life far removed from the spotlight. Her father, Yeoh Kian Teik, practiced law, while her mother, Janet Yeoh, was a homemaker.

Intriguingly, despite her heritage, Michelle is not fluent in Chinese. However, she grew up bilingual, commanding both the Malaysian and English languages with equal proficiency.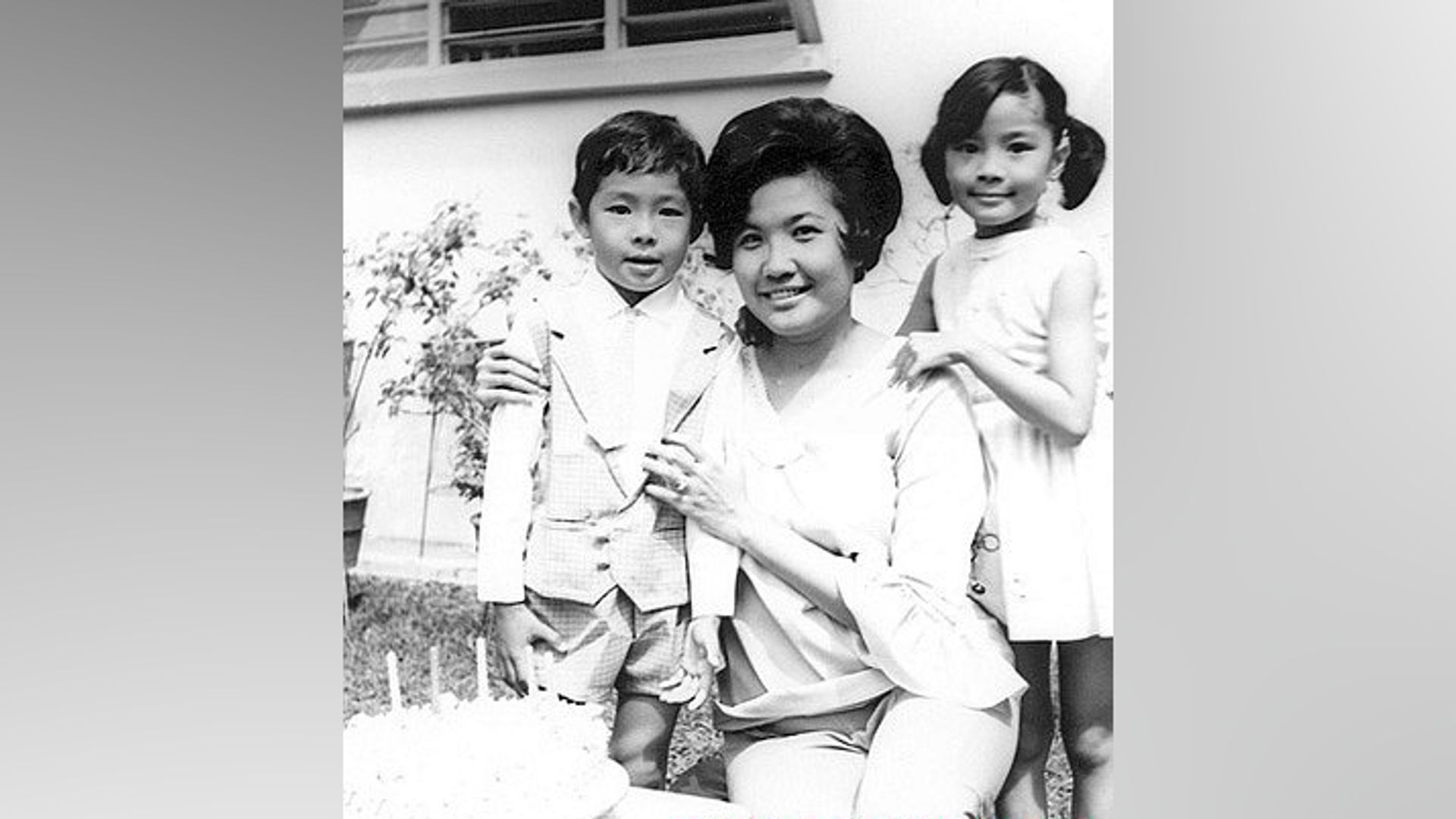 A woman of deep conviction, Janet Yeoh dedicated substantial time to her daughter's upbringing, instilling in her a connection with her roots and virtues such as the spirit of generosity and the willingness to aid those in need.

Janet was vigilant in her efforts to raise Michelle as a woman of character, a watchfulness that bordered on the overzealous at times. Recounting a humorous anecdote from her adolescence to "By You" magazine, the actress revealed an episode when she was permitted to go on a date with a boy for the first time.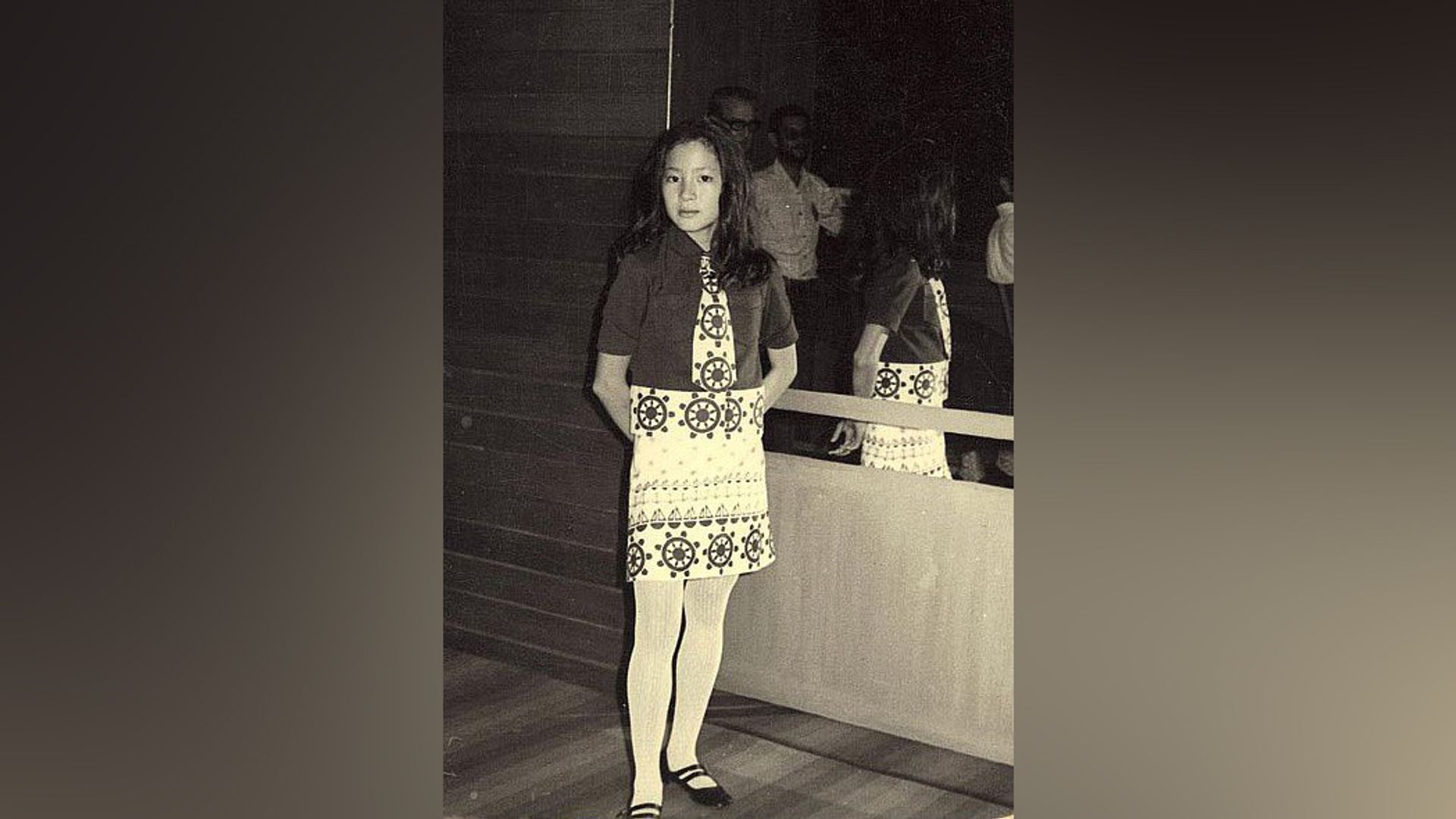 The young man invited Michelle to the cinema, a plan in which her mother promptly decided to participate. As they were watching the film, Michelle felt two hands resting on her knee: "Both thought they were holding my hand when in fact they were holding each other's. 'How intriguing,' I mused to myself."

Her mother's surveillance was so relentless and overbearing that Michelle scarcely had the opportunity to stray from the path of decorum. "I would never dare deviate, as I never knew when or where my mother might appear!" she once candidly confessed.

As a teenager, she relished playing basketball with her brothers and mother, swimming in the sea, and practicing ballet. The prospect of an acting career had never crossed her mind. Above all else, she cherished the act of dancing.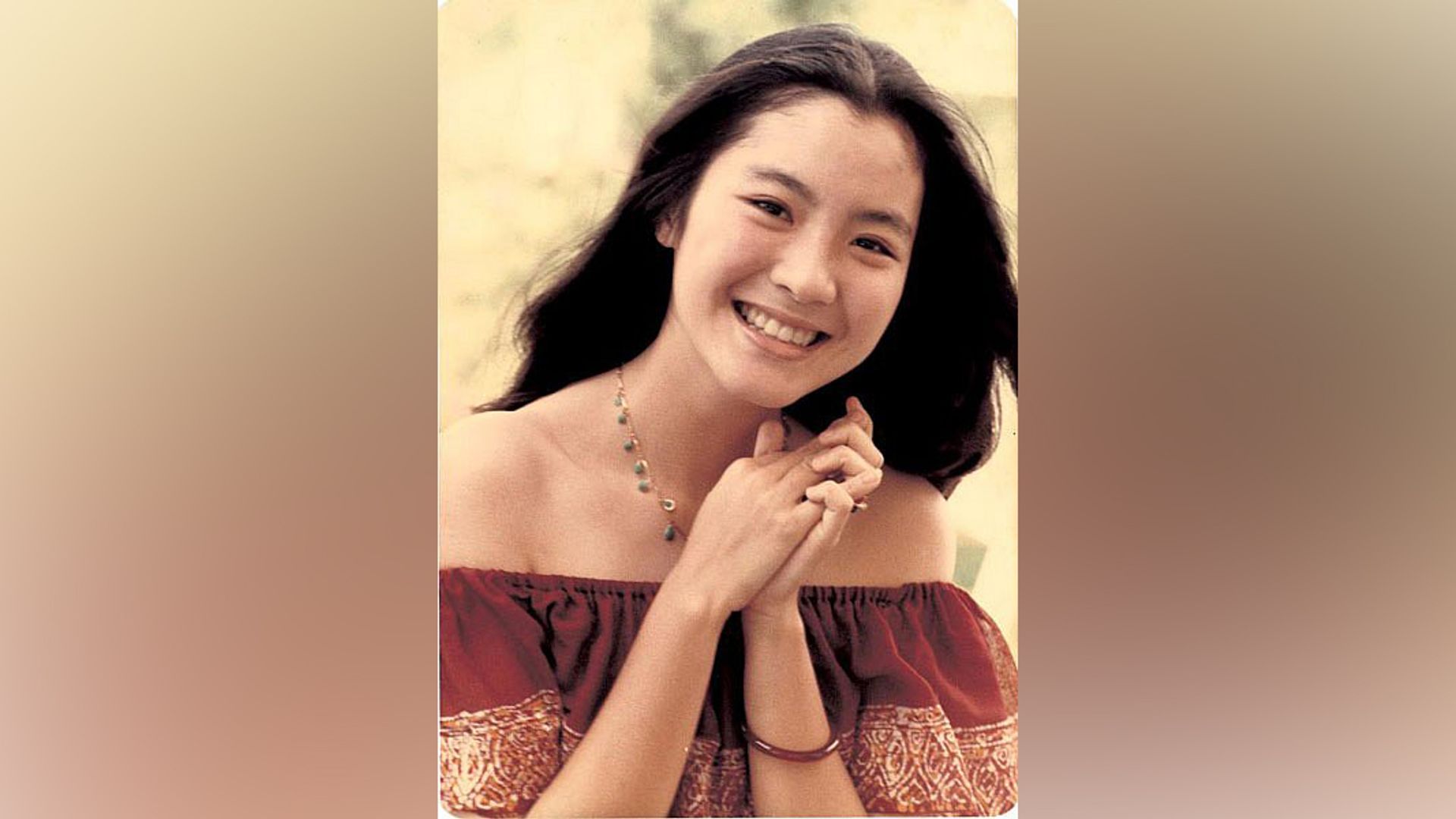 Witnessing their daughter's flair for dance, her parents sent a fifteen-year-old Michelle to England to study ballet at a girls' boarding school. Upon its completion, she continued her education at the Royal Academy of Dance in London.

However, she had to abandon her dreams of becoming a prima ballerina and establishing her ballet school in her home country due to a spinal injury. She remained at the academy and continued her studies, but now, her focus shifted solely to choreography and dramatic arts, neither of which appealed to her.
When I had to learn lines and deliver a monologue on stage, I could practically hear my heart pounding. I used to attempt to skip the classes I had. If anyone had told my drama professors, «One day, this girl Michelle will become an actress,» they would have wagered their last dollar that it would never transpire.
She completed her tenure at the Dance Academy, albeit not in the field she had aspired to, and returned to Malaysia.
Acting Career
Upon her return home, Michelle discovered that her mother had enrolled her in the "Miss Malaysia 1983" beauty contest. Emerging victoriously, she earned the right to appear in a watch commercial, alongside none other than Jackie Chan, whose on-screen presence invariably drew attention.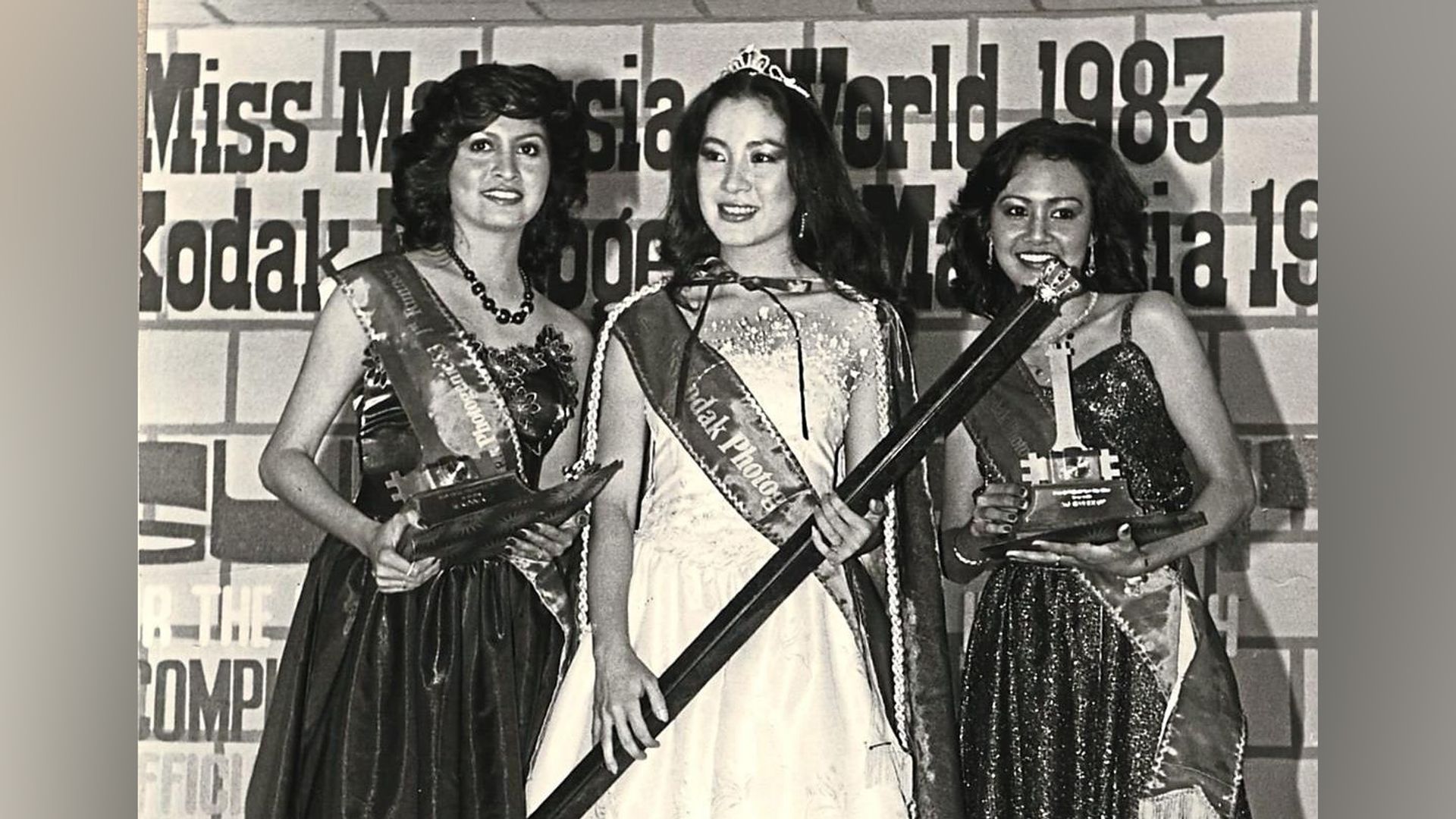 This advertisement was no exception, garnering significant notice, as did the young model, Michelle Yeoh. Her performance impressed the representatives of the newly-established Hong Kong film company "D&B Films", specializing in martial arts action films. They offered her a role in the film "The Owl vs Bombo" (1984). In this action-packed narrative, she portrayed a damsel in distress, under the pseudonym Michelle Khan. On set, Michelle found that the action sequences resonated with the rhythm of a musical, sans the singing. The idea of incorporating her ballet talent into the action genre intrigued and captivated her.

In 1985, she was offered a role in Corey Yuen's comedy "Yes, Madam", where she delved into combat scenes for the first time. She developed her unique stunt techniques, which subsequently shaped much of her career. Interestingly, this film is considered one of the pioneers in the "girls-with-guns" action genre, at least within Asian cinema.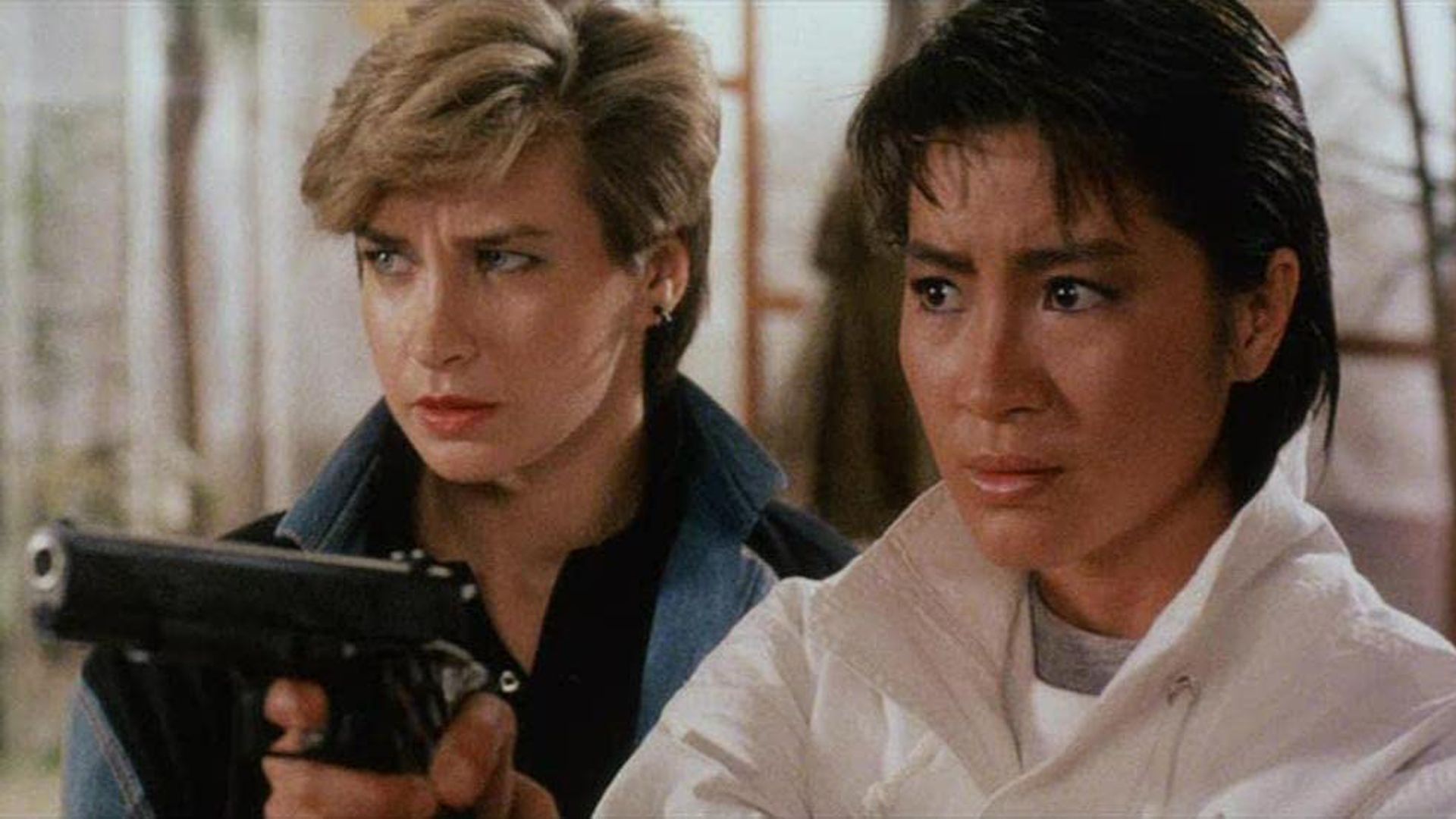 Her mastery over her body movement and theatrical prowess were further honed in David Chung's films "Royal Warriors", "Magnificent Warriors", and Stephen Shin's comedic action film "Easy Money" until 1987.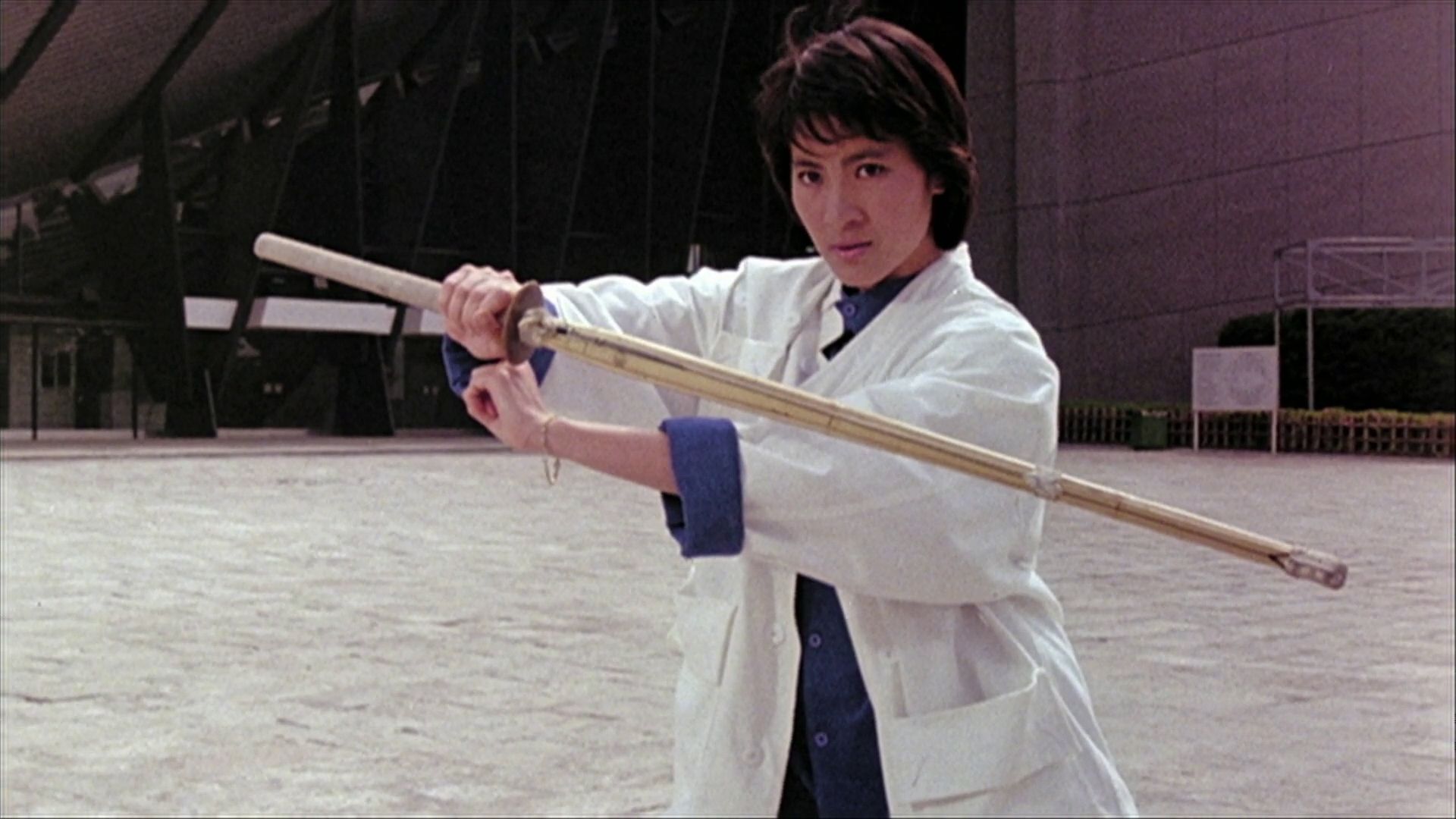 To prepare for her roles, Michelle hit the gym where actors and stunt people trained, asked to be taught the tricks of the trade, and started working diligently. Bruises covered her body, and every bone ached, but she did not back down. Andre Morgan, an American film producer, once said that she was brave enough to take hits with her hands and feet, a feat only a handful of actors can manage.
At first, they saw me as completely crazy because I had long hair, I was a little chubby, and I was a modest beauty queen — so clichéd.
In 1997, she put her career on hold when she married Hong Kong businessman Dickson Poon, founder of D&B Films. She intended to devote herself to her husband and future children. However, the marriage lasted a little over three years, after which Michelle returned to filming and soon reclaimed her reputation as the leading lady of Hong Kong action films. In 1992, she starred alongside Jackie Chan in Stanley Tong's "Police Story 3: Super Cop", and in 1993, she starred in Yuen Woo-Ping's thriller "The Tai-Chi Master" with Jet Li, as well as in Johnnie To's "The Heroic Trio".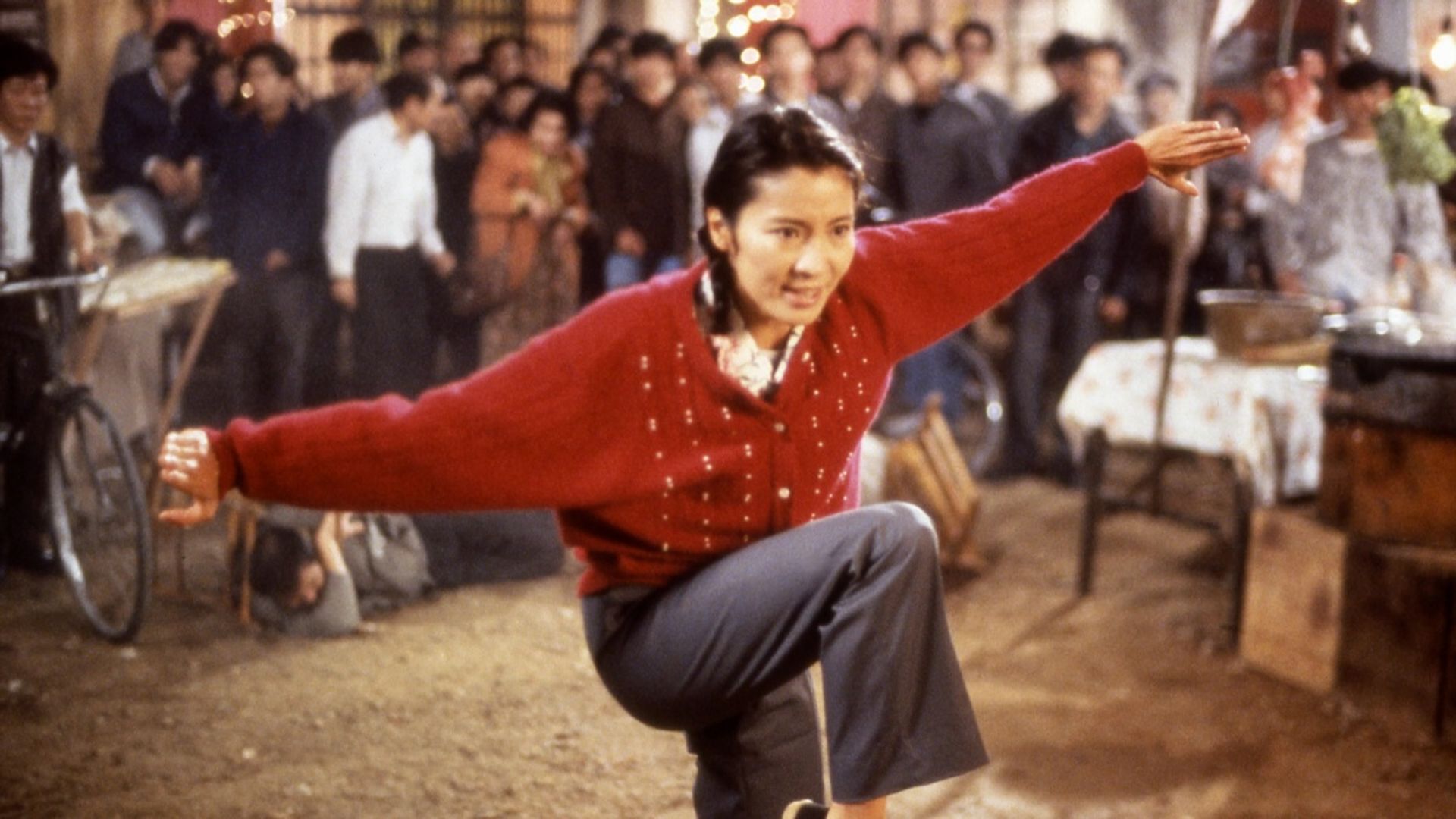 1996 proved challenging for Michelle due to two broken ribs and a spinal injury – caused by an improper landing from a scaffold during the filming of "The Stunt Woman". As she underwent rehabilitation, she sank into depression and contemplated whether her career was worth sacrificing her health.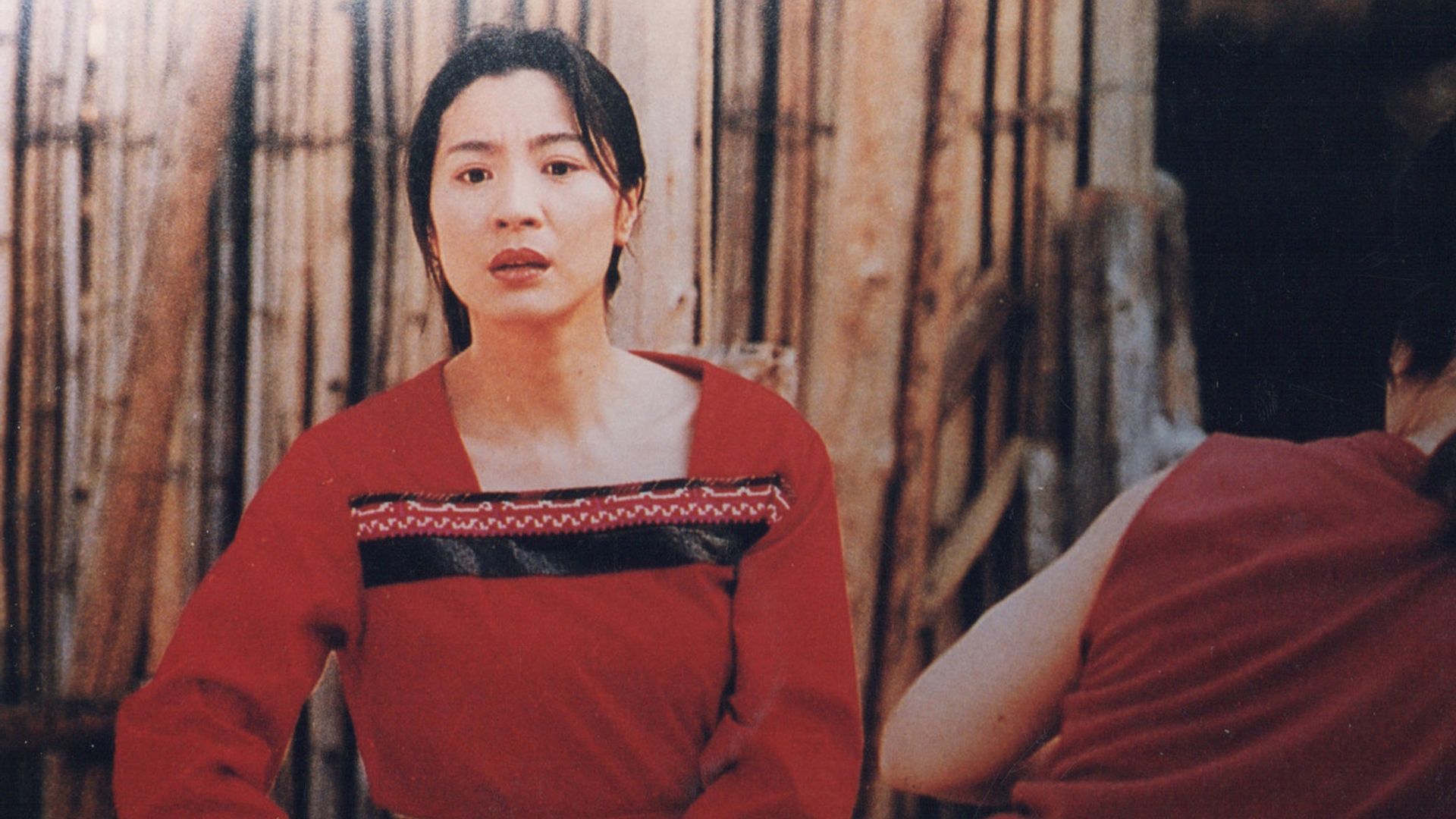 Quentin Tarantino helped her decide to return to work, literally pulling Michelle out of her depression. He was in Hong Kong on business and wanted to meet three actors: Jackie Chan, Jet Li, and Michelle. "I've watched all your films," he told her, then continued to excitedly recount his favorite scenes featuring the actress. This proved to be a turning point, and Michelle realized that what she loved most in the world was her work.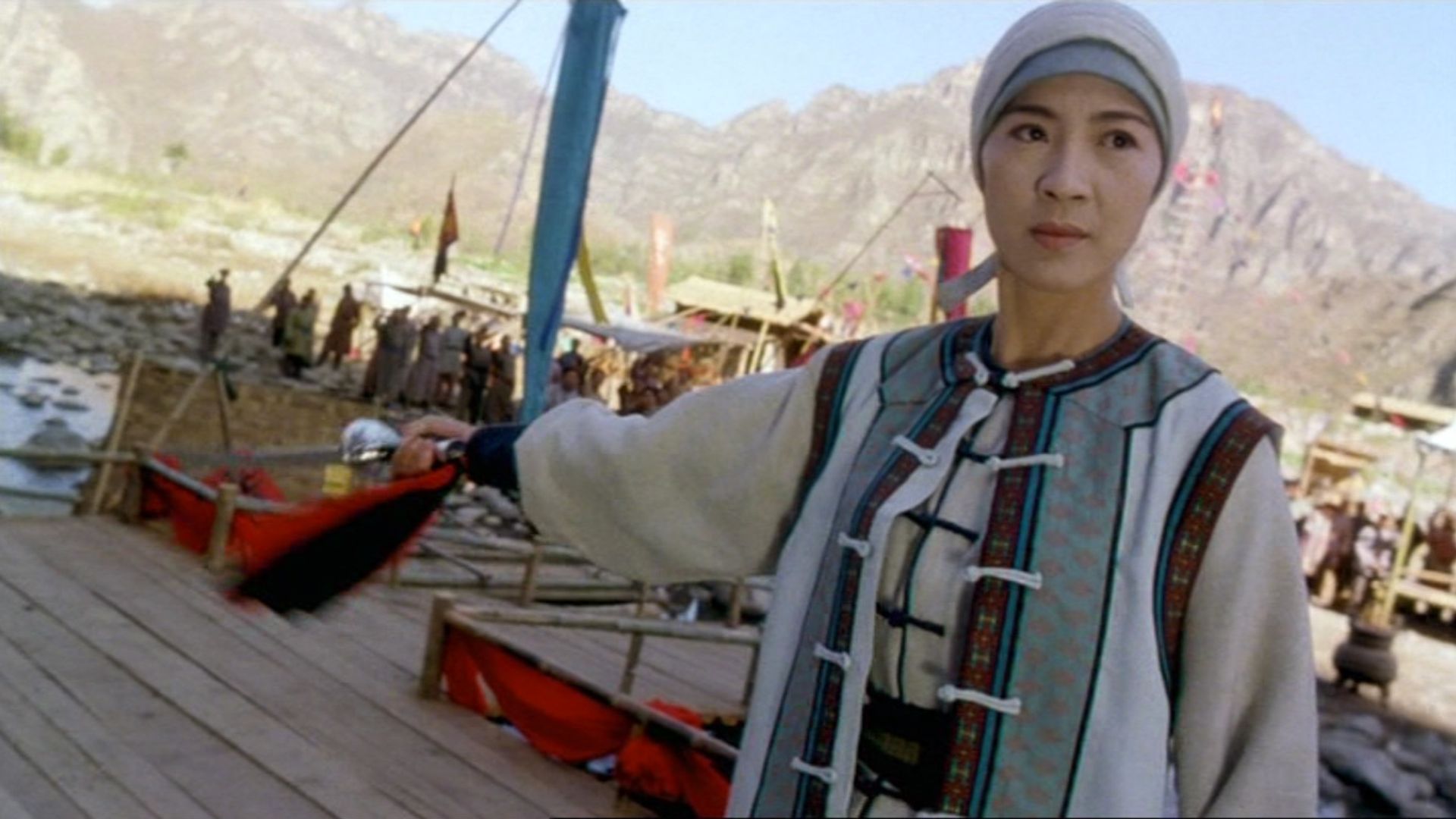 In 1997, she returned to the big screen, starring in the James Bond film "Tomorrow Never Dies" with Pierce Brosnan, playing Wai Lin, a Chinese intelligence agent and another of Bond's women. Although she was known in Hong Kong cinema under the pseudonym Michelle Khan, in the Bond franchise her real name, Michelle Yeoh, was listed in the credits for the first time.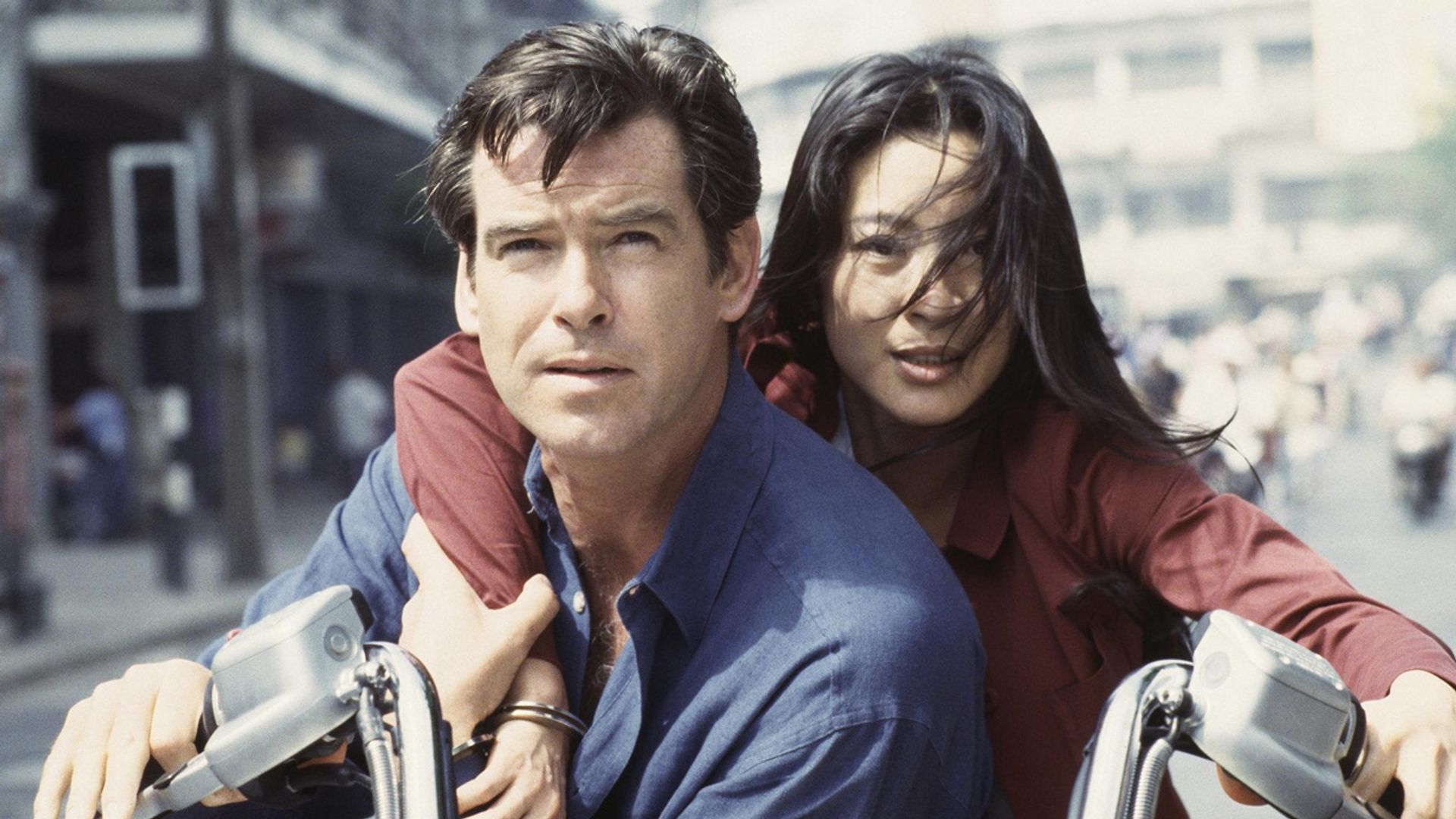 In 2000, she was given the role of Yu Shu Lien in director Ang Lee's adventure fantasy film "Crouching Tiger, Hidden Dragon", in which she co-starred with Yun-Fat Chow, star of the historical drama "Anna and the King". Ang Lee was taken with Michelle's "very soulful gaze", and he trusted her to play one of the main characters despite the fact that the actress did not speak Chinese.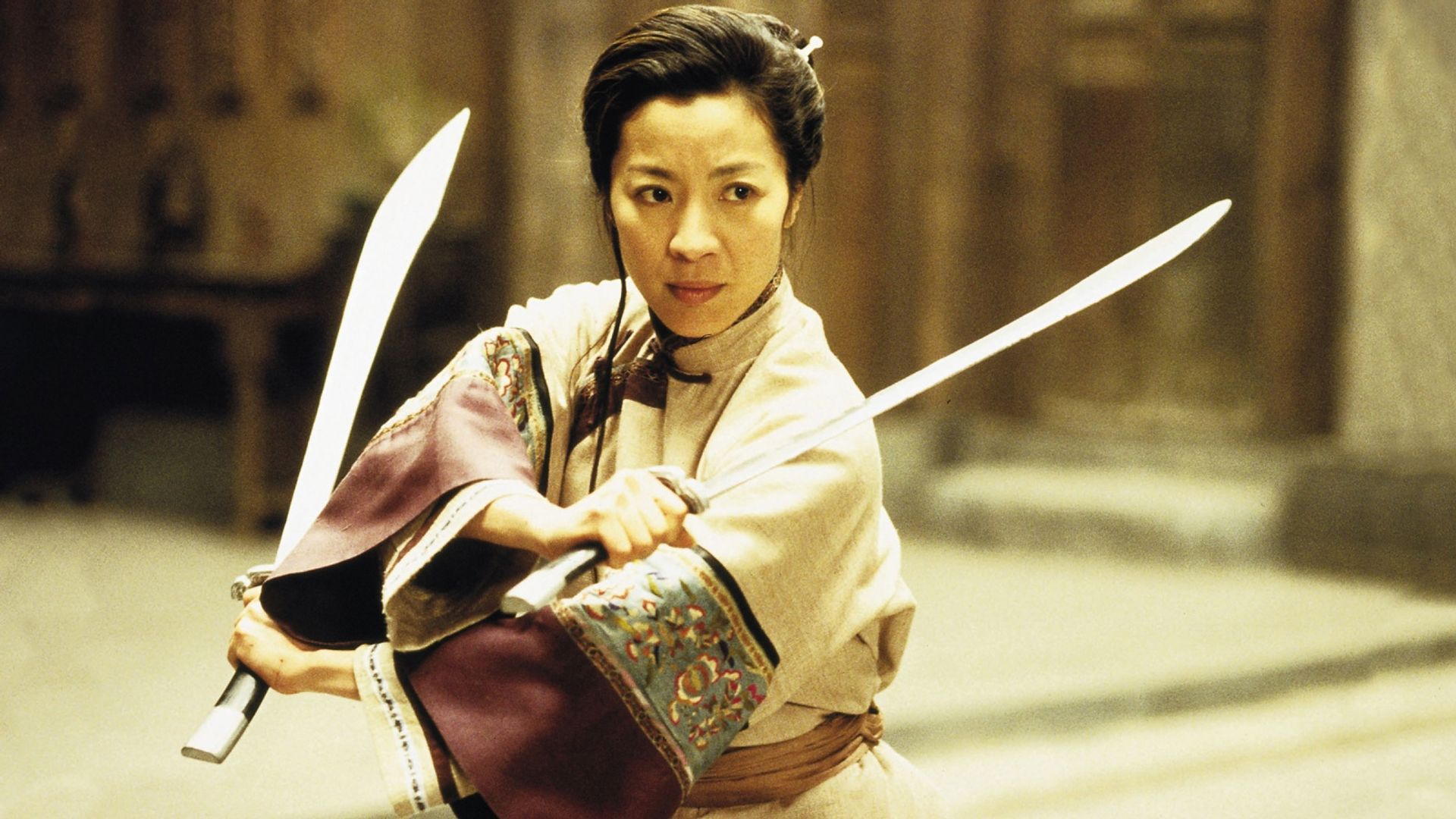 After working on Ang Lee's film, the actress took on leading roles in Peter Pau's "The Touch" (2002) and Jingle Ma's "Silver Hawk" (2004), also serving as one of the producers for the latter.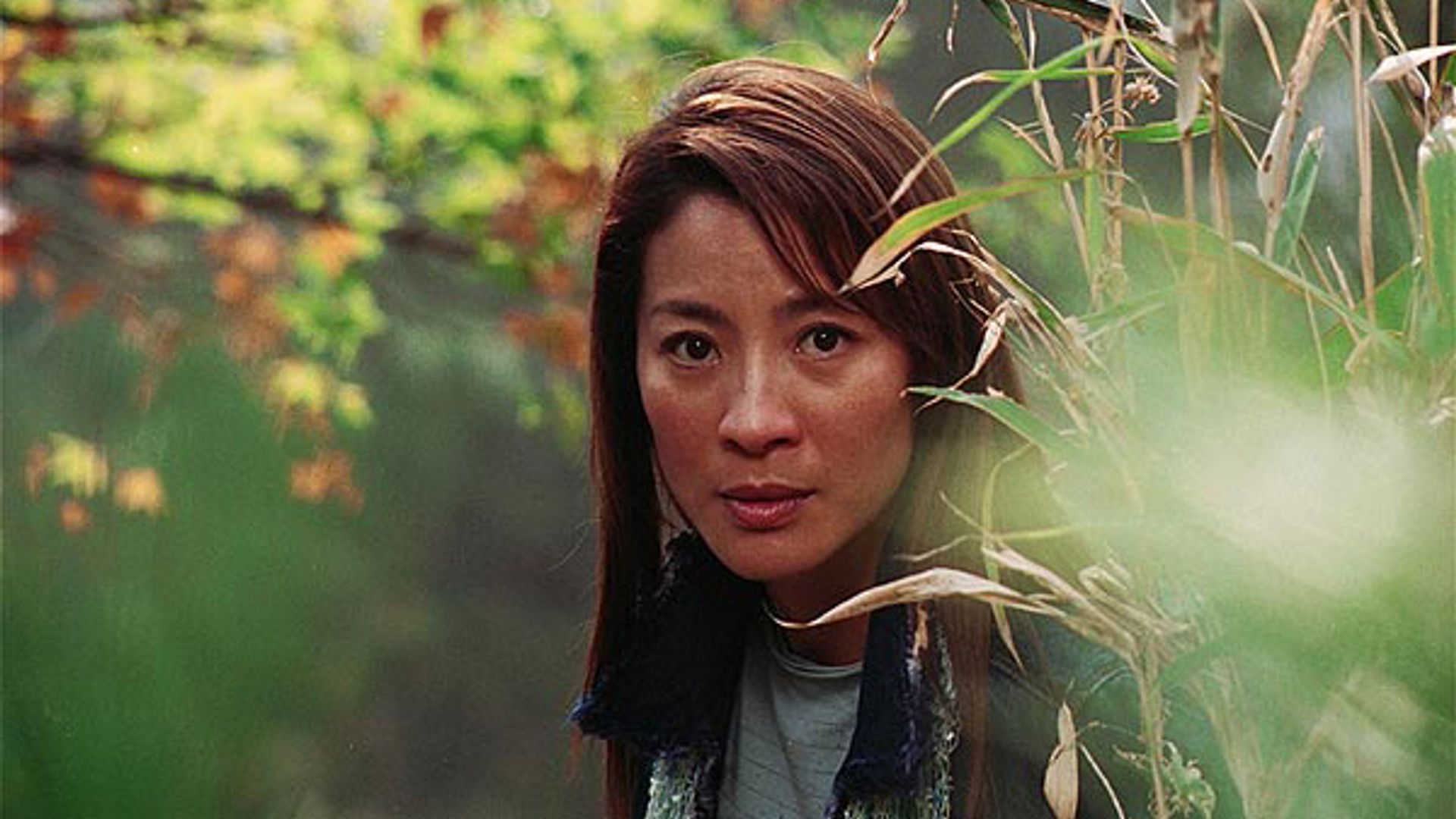 In 2005, she was invited to play the elite geisha Mameha in Rob Marshall's film "Memoirs of a Geisha", shot based on Arthur Golden's novel and later becoming an Oscar-winning movie.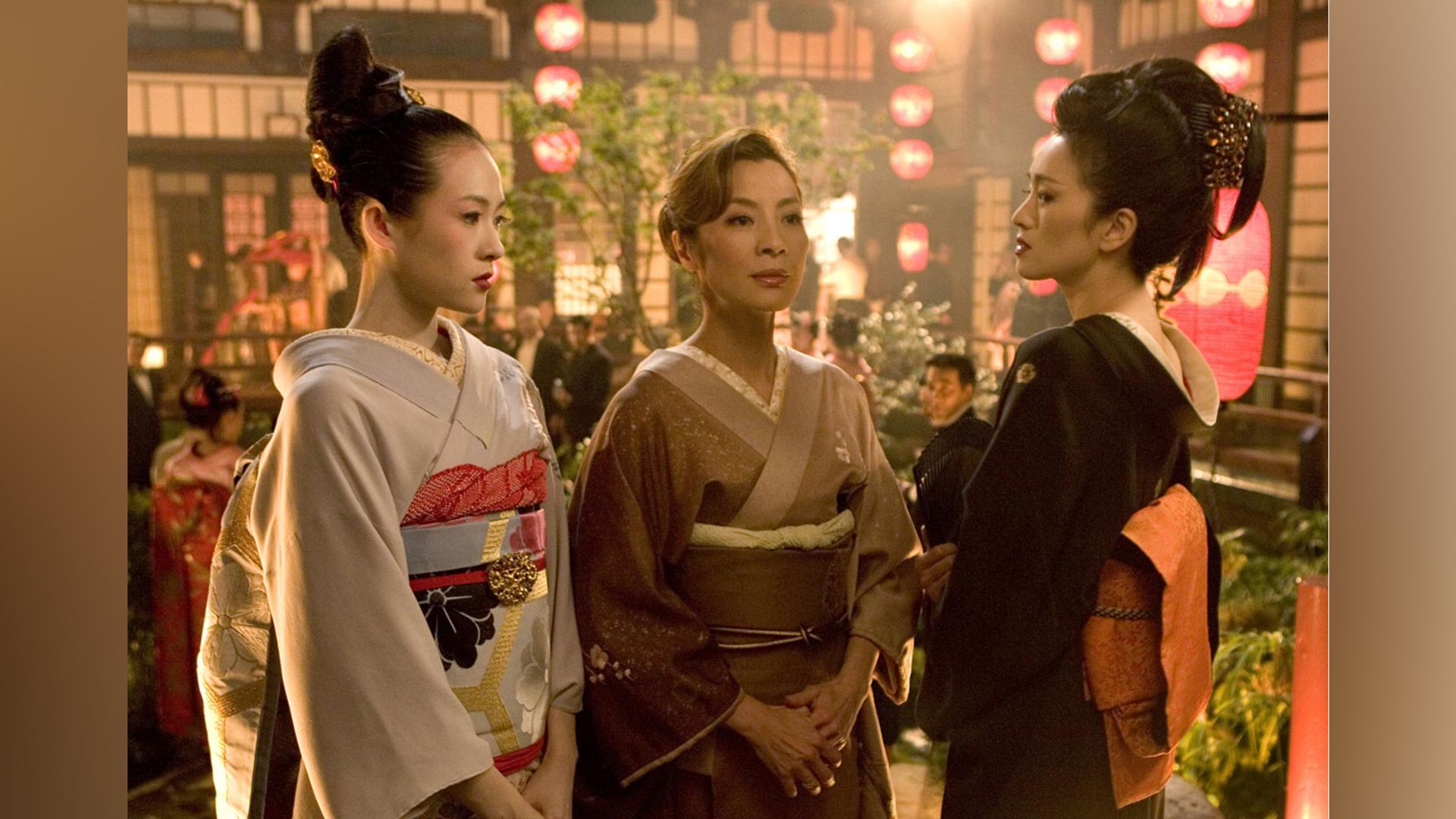 By 2008, the actress had starred in another seven films, the most famous of which was Rob Cohen's "The Mummy: Tomb of the Dragon Emperor". Michelle happily agreed to play the role of the sorceress Zi Yuan, as she couldn't miss the opportunity to have a spectacular sword fight with Jet Li. In the film's presentation, this was billed as "the fight all of Asia has been waiting for".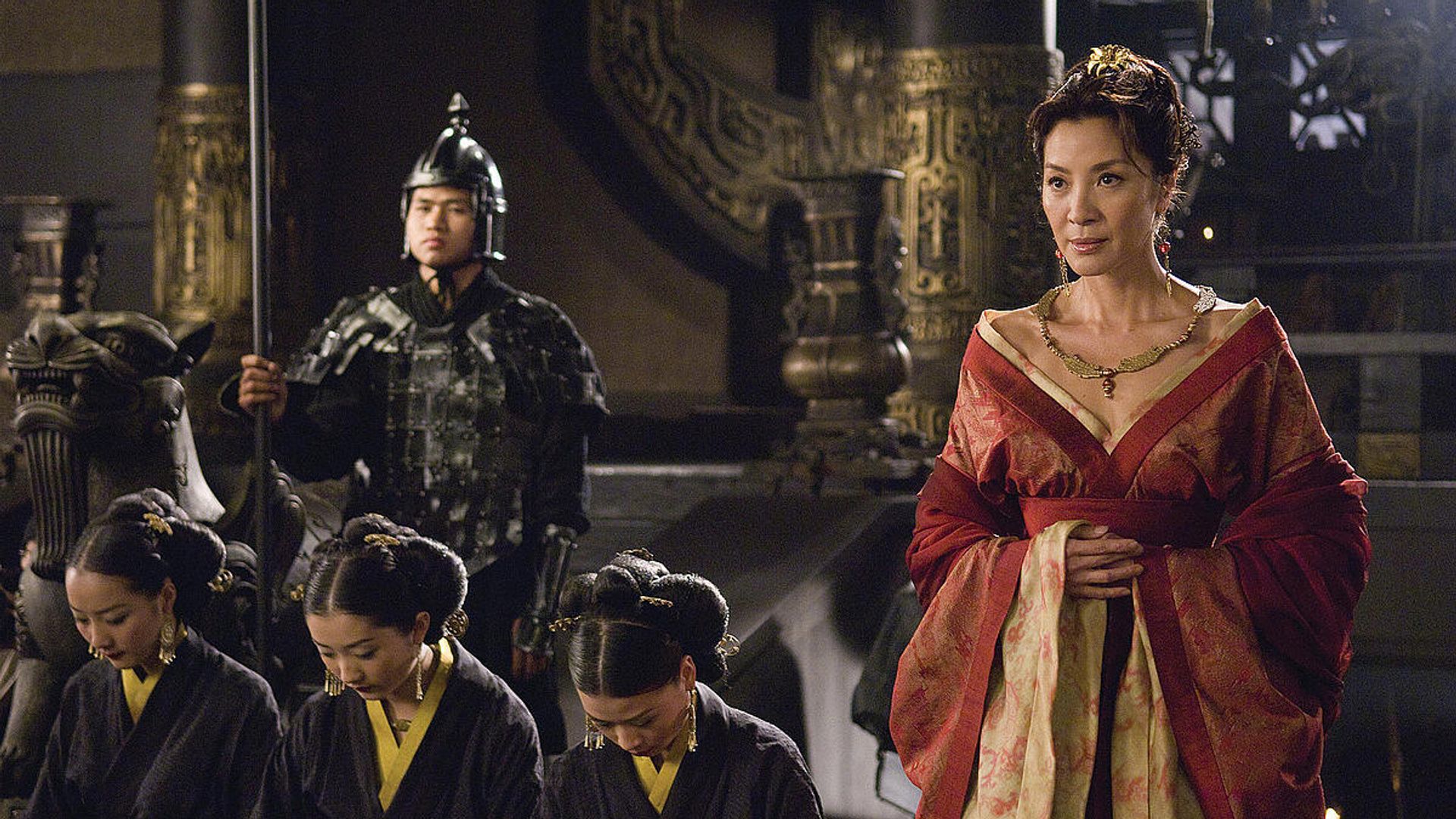 In 2015, the actress reprised her role as Yu Shu Lien in the sequel to "Crouching Tiger, Hidden Dragon" in its second part "Sword of Destiny".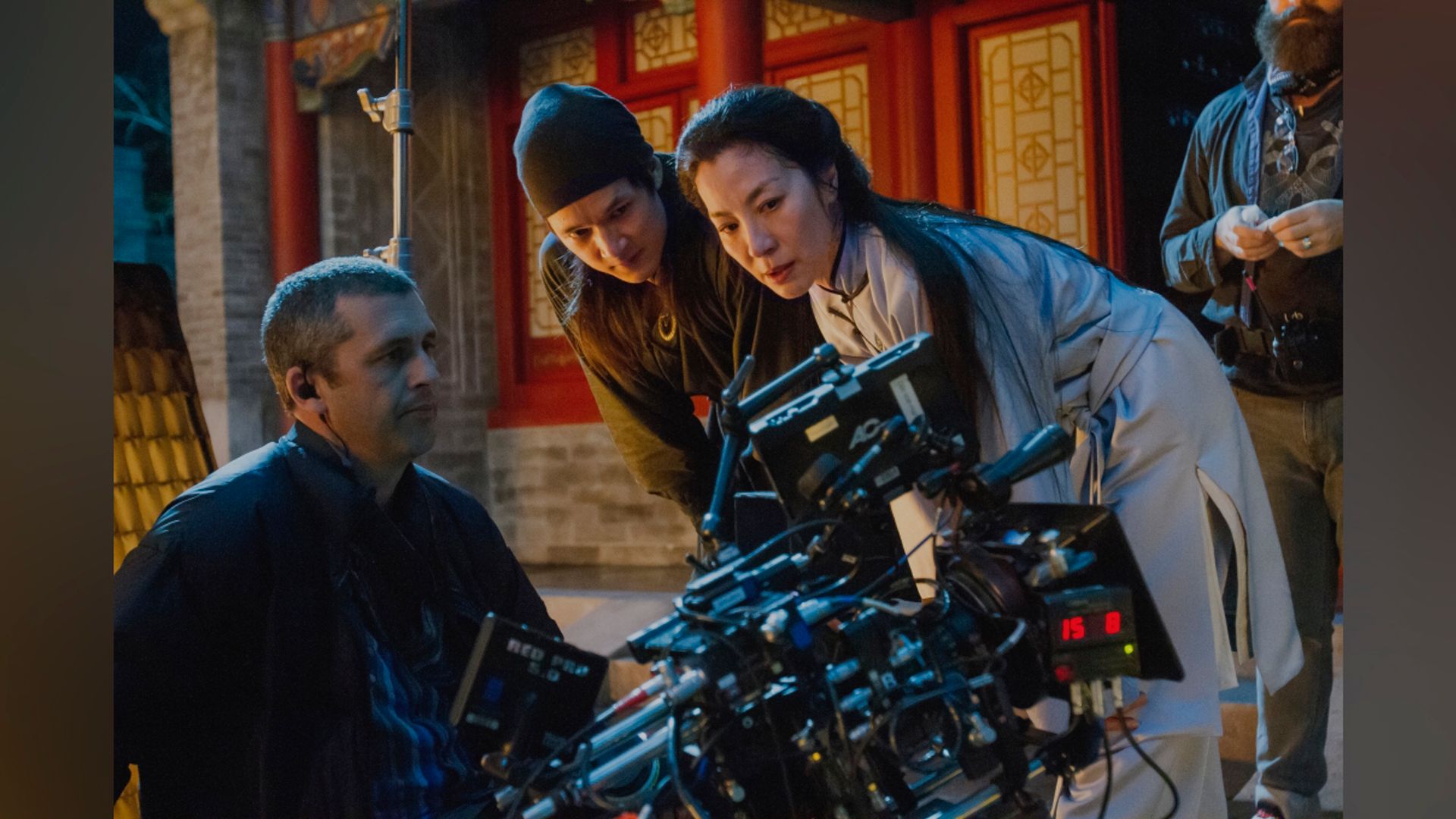 In 2016, she took part in the action movie "Mechanic: Resurrection" with Jason Statham, playing the role of Mei, and from 2017 to 2020, she starred in the series "Star Trek: Discovery".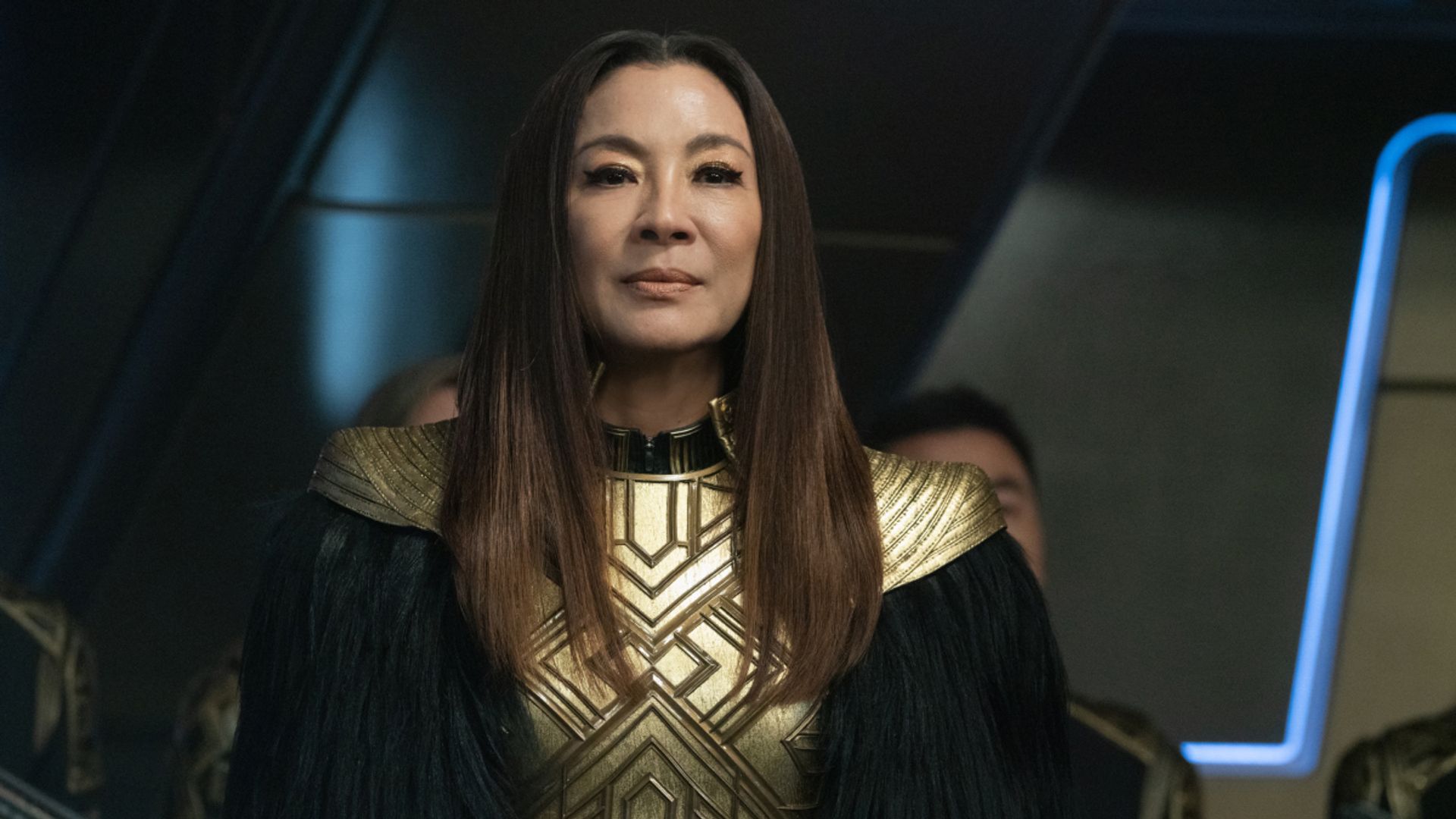 One of the leading roles came to her in the comedy "Crazy Rich Asians" featuring Constance Wu, Henry Golding, and Gemma Chan.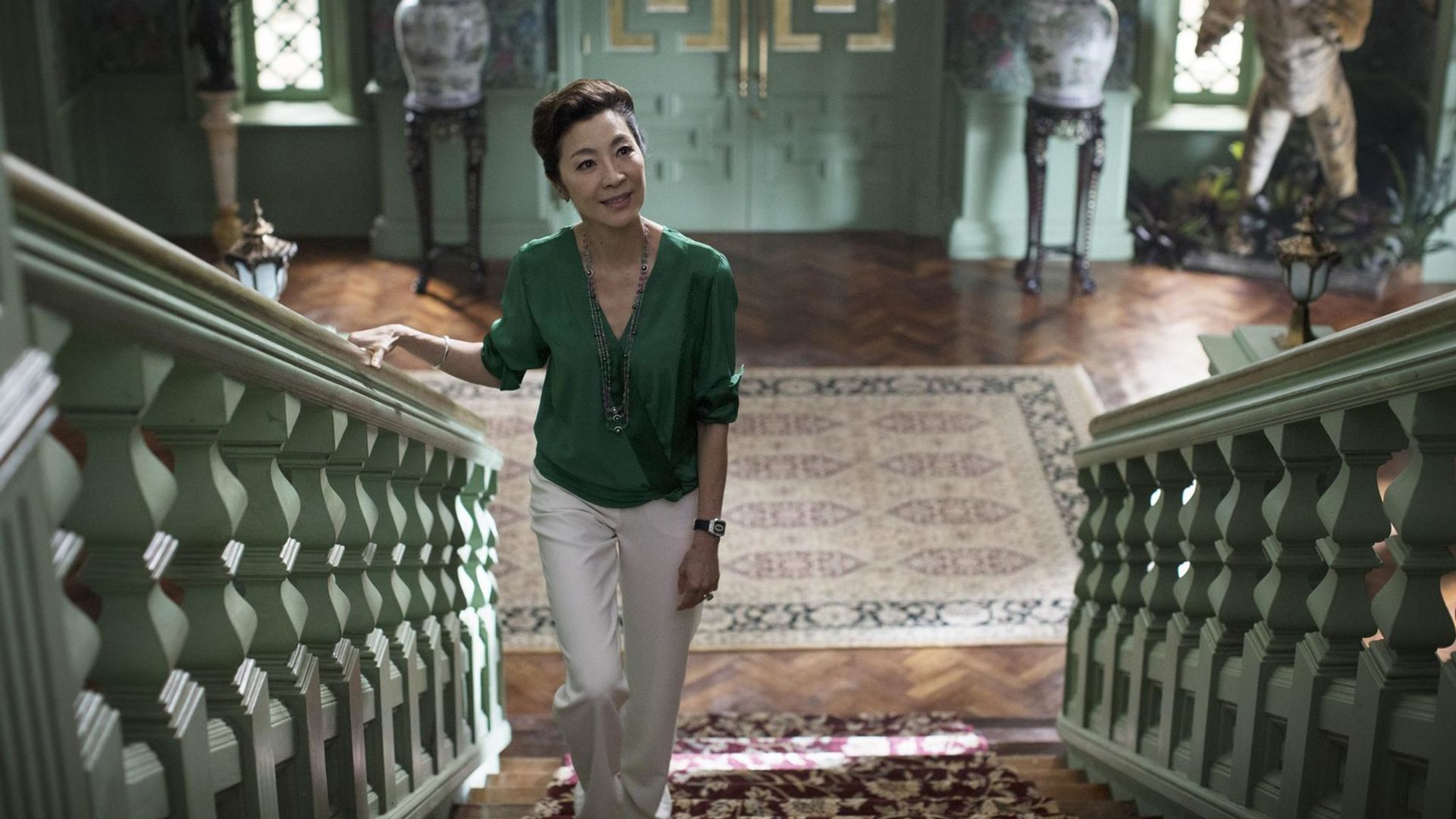 Personal Life of Michelle Yeoh
In 1988, Michelle Yeoh, just starting her film career, married the head of the "D&B" film company, Dickson Poon, and decided to end her career in cinema. The actress wanted to devote herself to her family, fully immersing herself in the role of a wife and mother. However, after three years, her marriage to Poon ended.
I love children very much. I dreamed of having a family, but unfortunately, it turned out that this was not for me. I can do something only by giving my all to it. I look at actresses who combine giving birth to a child and working with commutes and I don't understand how they do it? This is amazing.
The actress remained on good terms with Dickson Poon and even became the godmother of one of his daughters. In total, she has five godchildren, to whom she refers to as her own children.

In a 2008 interview, Michelle let slip: "I have people who love me, and people whom I love, and a person whom I love." Soon it became known that the actress and the former CEO of "Ferrari Formula 1," Jean Todt, who is called the most influential person in the world of motor racing, announced their engagement.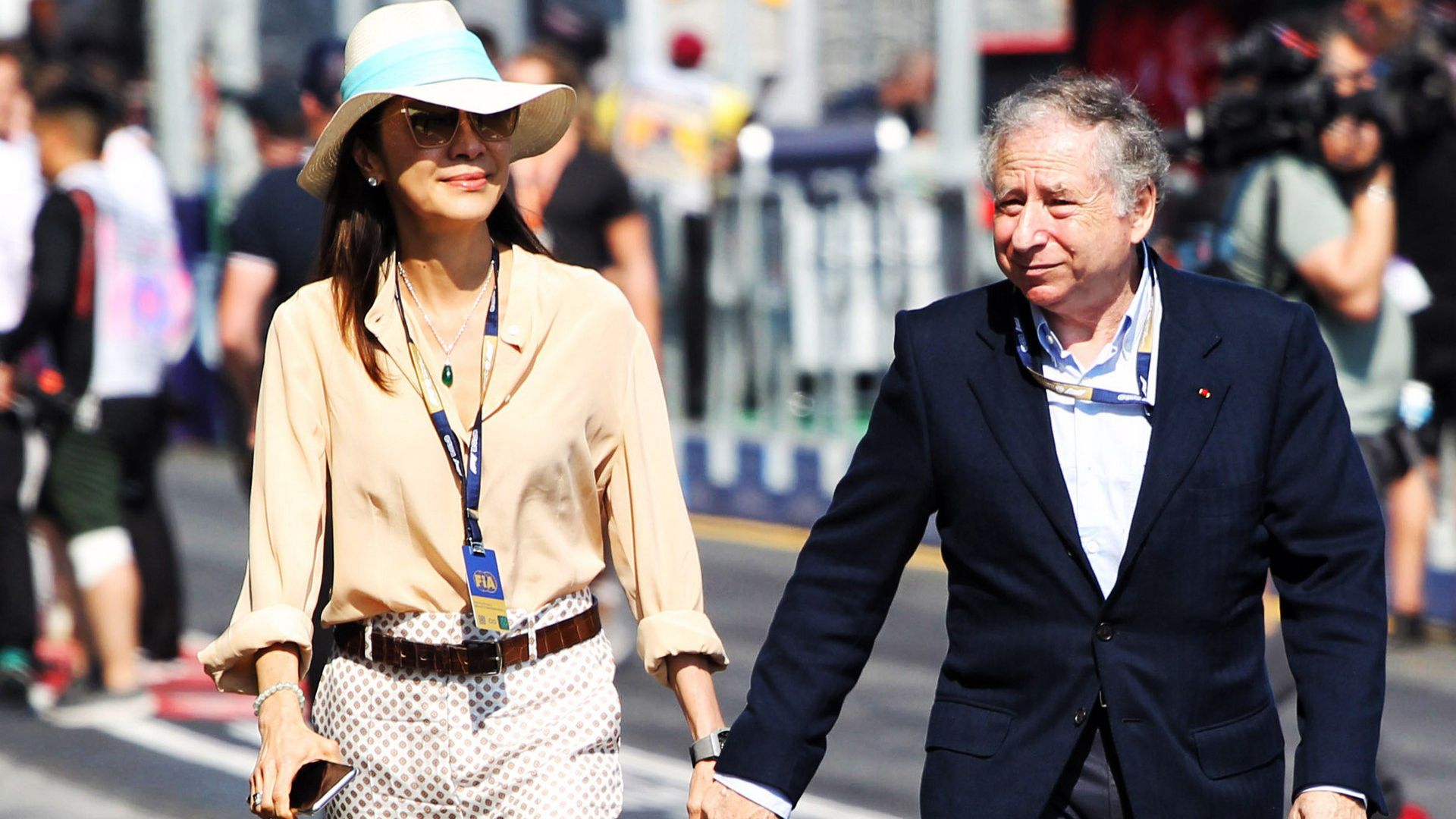 However, due to Michelle's constant workload, the couple still hasn't found the time to formalize their relationship. In 2022, after filming "Everything Everywhere All at Once," the actress admitted that working on this film made her finally think about her long-postponed wedding with Jean Todt. It should be noted, her beloved is 16 years older than the actress, but this doesn't prevent their happiness at all. Michelle continues to actively act and practice kung fu, which for her is not just a career, but a way of life, a philosophy that allows her to stay in shape and remain beautiful for many years.
Michelle Yeoh Now
In 2021, Michelle Yeoh starred in one of the main roles in Joe Carnahan's science fiction "Boss Level" with Mel Gibson, Naomi Watts, and Frank Grillo; in the thriller "Gunpowder Milkshake" with Lena Headey and Carla Gugino; and in Destin Daniel Cretton's fantasy adventure film "Shang-Chi and the Legend of the Ten Rings" as Jiang Nan.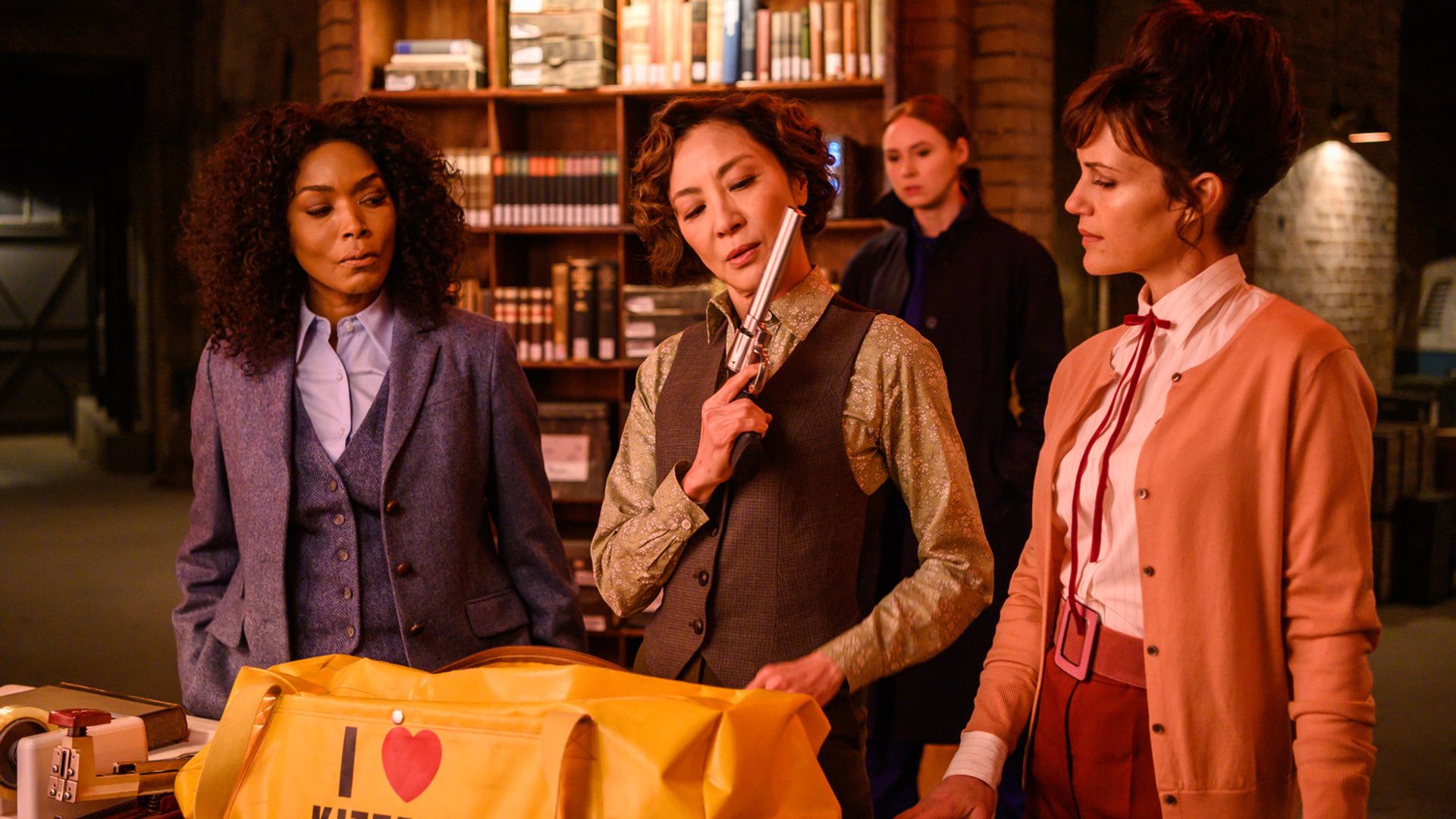 2022 saw the release of four films starring the actress: "The School for Good and Evil" by Paul Feig, an adaptation of the eponymous novel by Soman Chainani, also featuring Charlize Theron, Laurence Fishburne, and Ben Kingsley; "The Witcher: Blood Origin," a Polish-American prequel to "The Witcher" series; the continuation of James Cameron's "Avatar"; and the fantastical action-comedy "Everything Everywhere All at Once" directed by Dan Kwan and Daniel Scheinert. In Kwan and Scheinert's film, Michelle plays the lead role. Her character, a laundry owner named Evelyn on the brink of divorce, tries to figure out her taxes while simultaneously living multiple lives and fighting a mysterious entity. After the film's premiere, the actress said:
What I loved about it is this is an ordinary woman who is being seen, who is given a role to play as a superhero
In March 2023, "Everything Everywhere All at Once" triumphed at the Oscars: it was nominated in 11 categories and won 7 statues, including the "Best Picture" nomination. Michelle won in the "Best Actress" category. This was her first Oscar nomination in her career. I have to dedicate this to my mom, all the moms in the world, because they are really the superheroes, and without them, none of us will be here tonight," Yeoh said in her acceptance speech.
Press Ctrl+Enter If you find a mistake