Biography of Bonnie Wright
Bonnie Wright is a British film actress, best known for her role in all the Harry Potter movies. She portrayed the fiery-haired rebel Ginny Weasley, who later became Harry Potter's on-screen wife. Apart from acting, Wright is also a model, screenwriter, producer, and director. After wrapping up a decade of filming and completing her university studies, Wright founded and led her own film company, Bon Bon Lumiere. She has directed several videos, short films, and promotional clips based on her own scripts.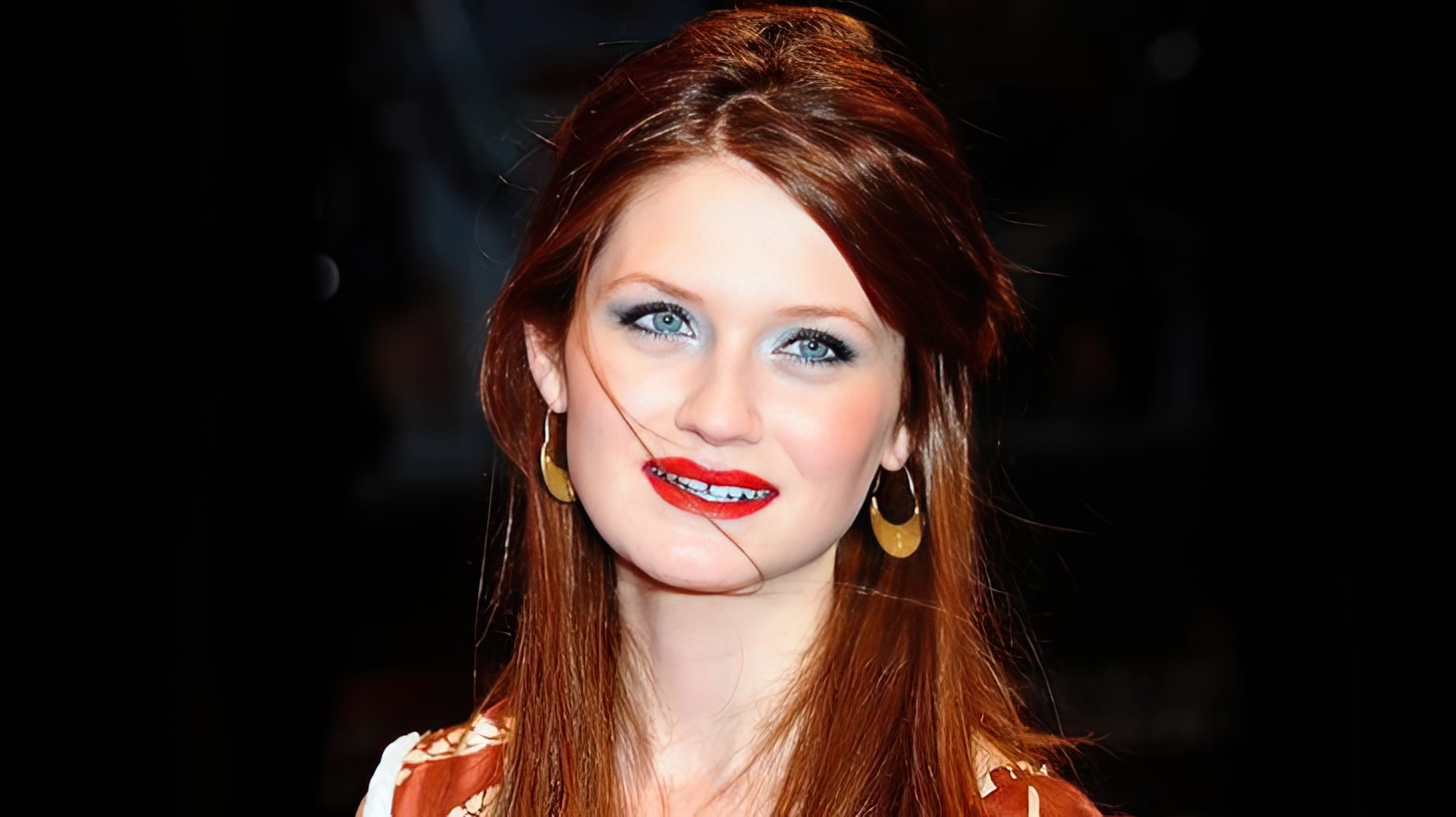 Childhood, Youth, and Family
Bonnie Francesca, born in the winter of 1991, was the second child of Sheila Teague and Gary Wright, co-owners of the jewelry brand Wright & Teague. The family named her elder brother Lewis. Bonnie spent her childhood surrounded by the love and care of her family. When it came time for her education, she first attended Priory Western Primary School and later King Alfred School.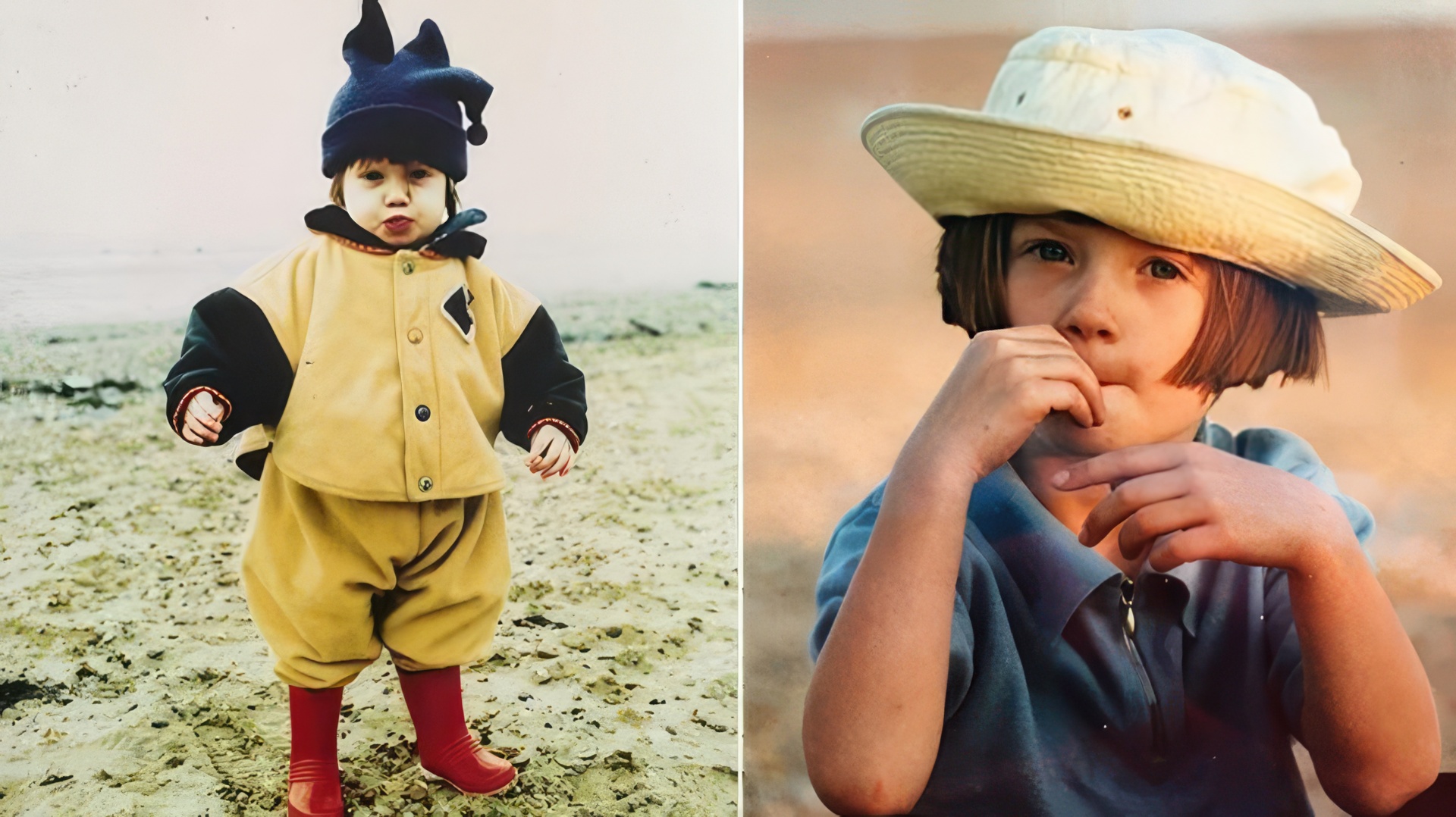 From an early age, Bonnie's creativity began to shine. She was passionate about drawing and learned to play the piano, followed by the recorder. At school, she took up track and field, learned roller skating, and eventually ice skating.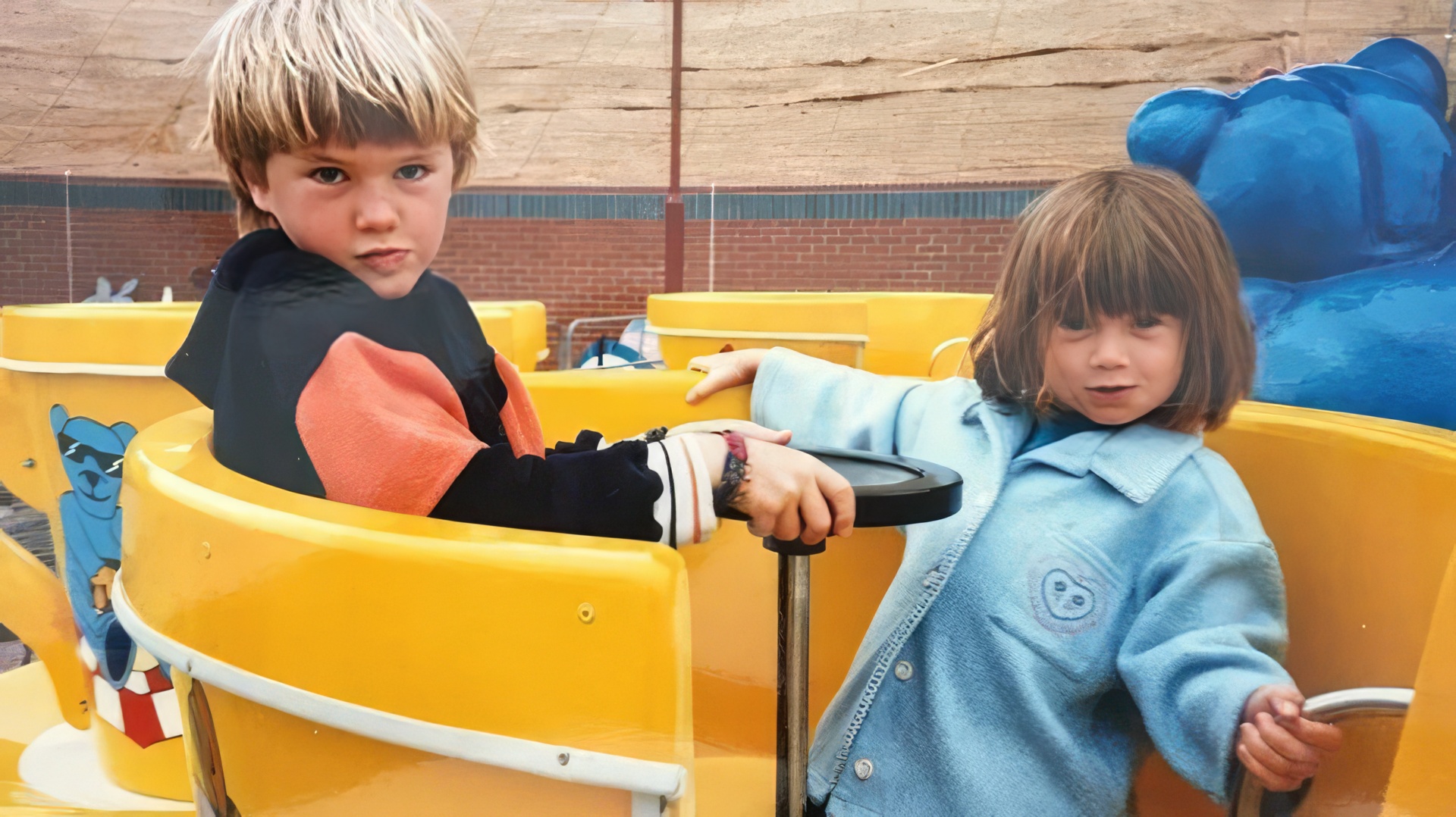 In her teenage years, Bonnie's grandfather introduced her to the music of James Taylor, and she quickly memorized almost all his lyrics. She was particularly fond of the album "Sweet Baby James." In her later school years, Wright developed a love for English literature, cherishing works like those by F. Scott Fitzgerald and "Dubliners" by James Joyce.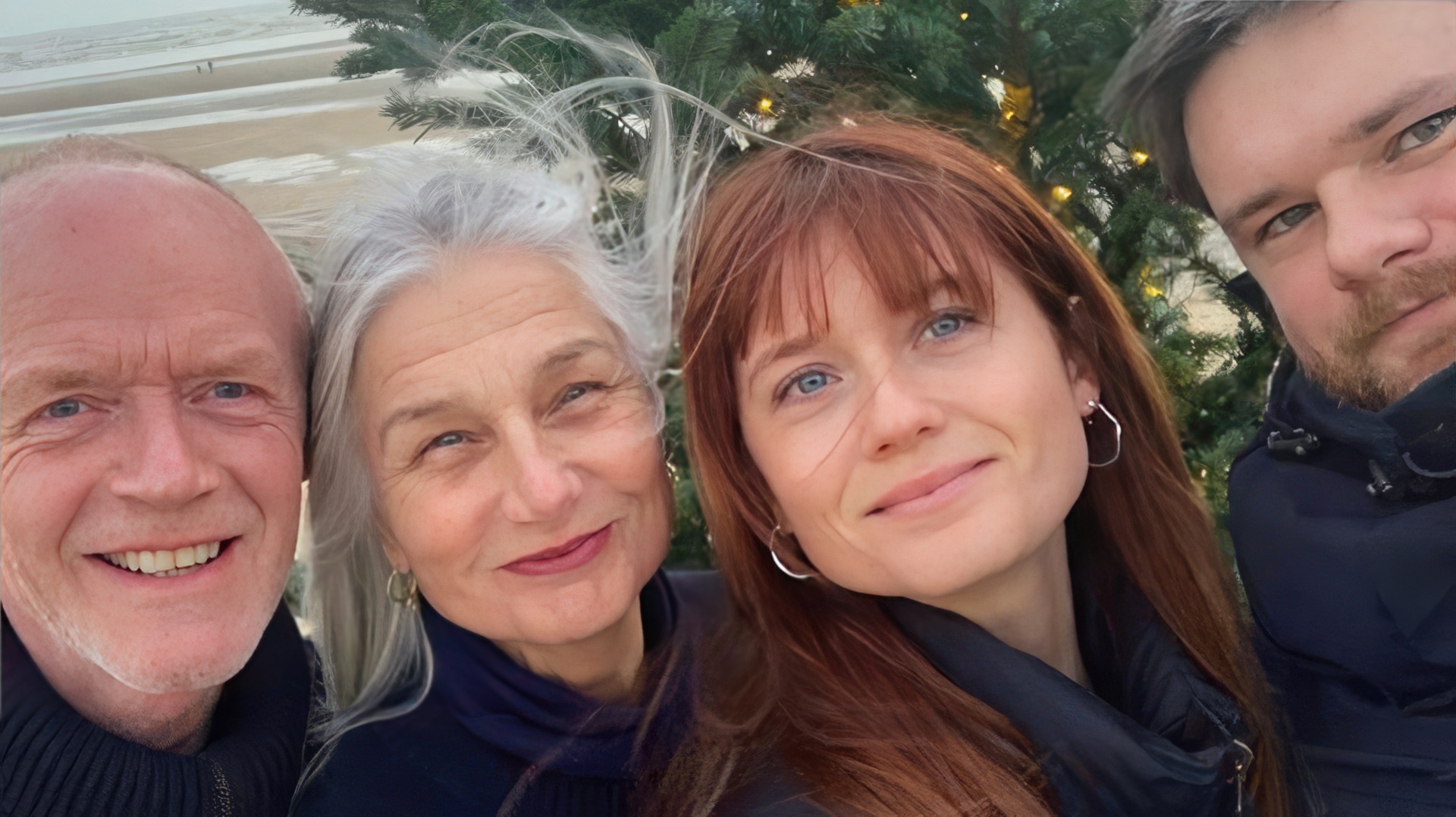 Bonnie and her brother Lewis were engrossed in the Harry Potter stories. They knew all the Hogwarts characters and imagined themselves partaking in magical adventures. Bonnie was nine when Lewis found out that their favorite book series was being turned into films. He realized that his red-haired sister fit J.K. Rowling's exact description and suggested that Bonnie audition. She was excited, and her parents supported her decision.
Harry Potter: Ginny Weasley
The girl was cast for the role without much trouble, even though she had no acting experience except for a few school plays. The main trio was already decided: Daniel Radcliffe was chosen for the role of Harry Potter, Emma Watson played Hermione, and Ron Weasley (Ginny's brother) was portrayed by Rupert Grint.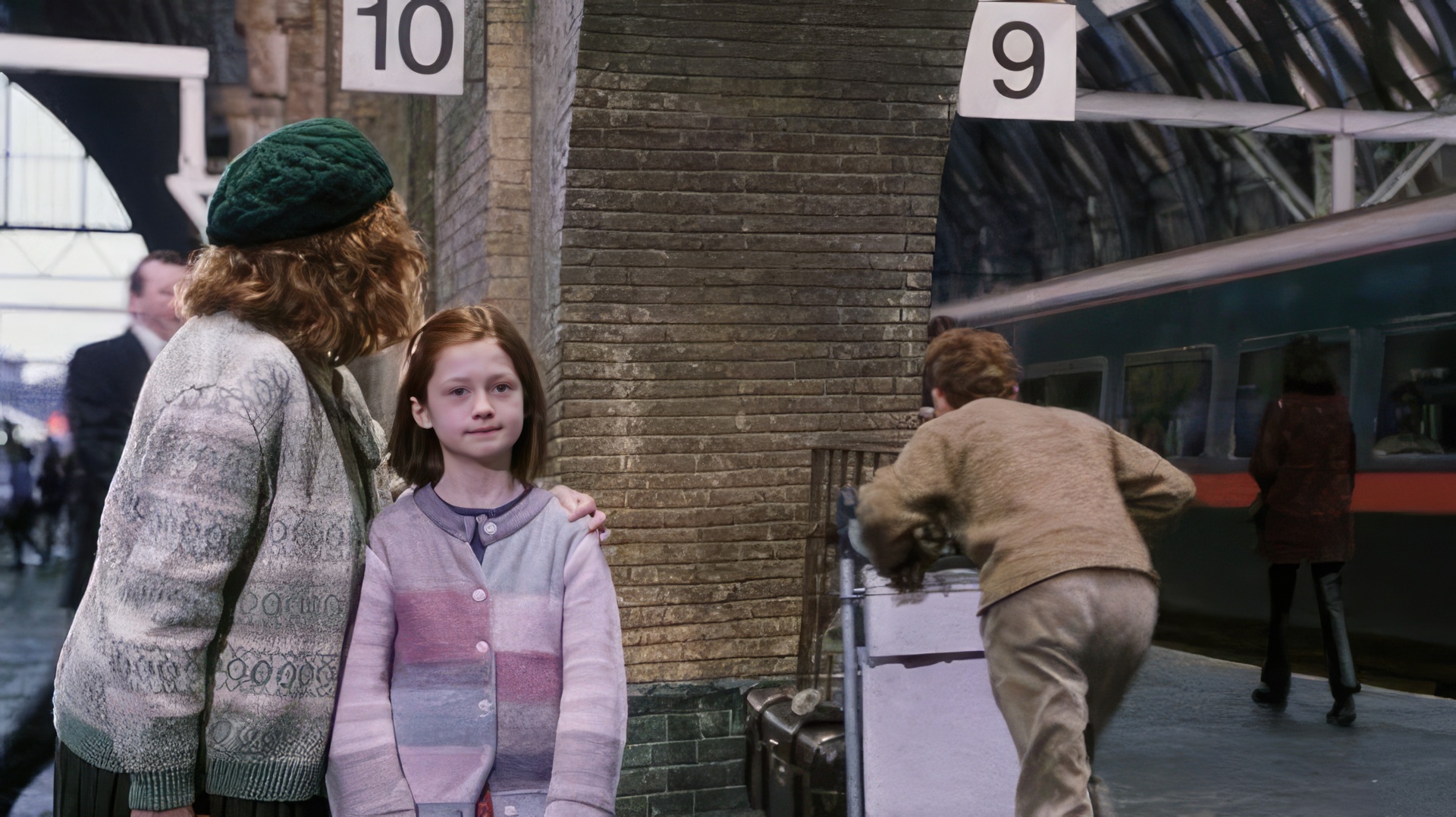 Initially, Bonnie's character was secondary, but as the saga progressed, her Ginny, evolving from a shy girl to a confident witch and a true Gryffindor favorite, gained more fans.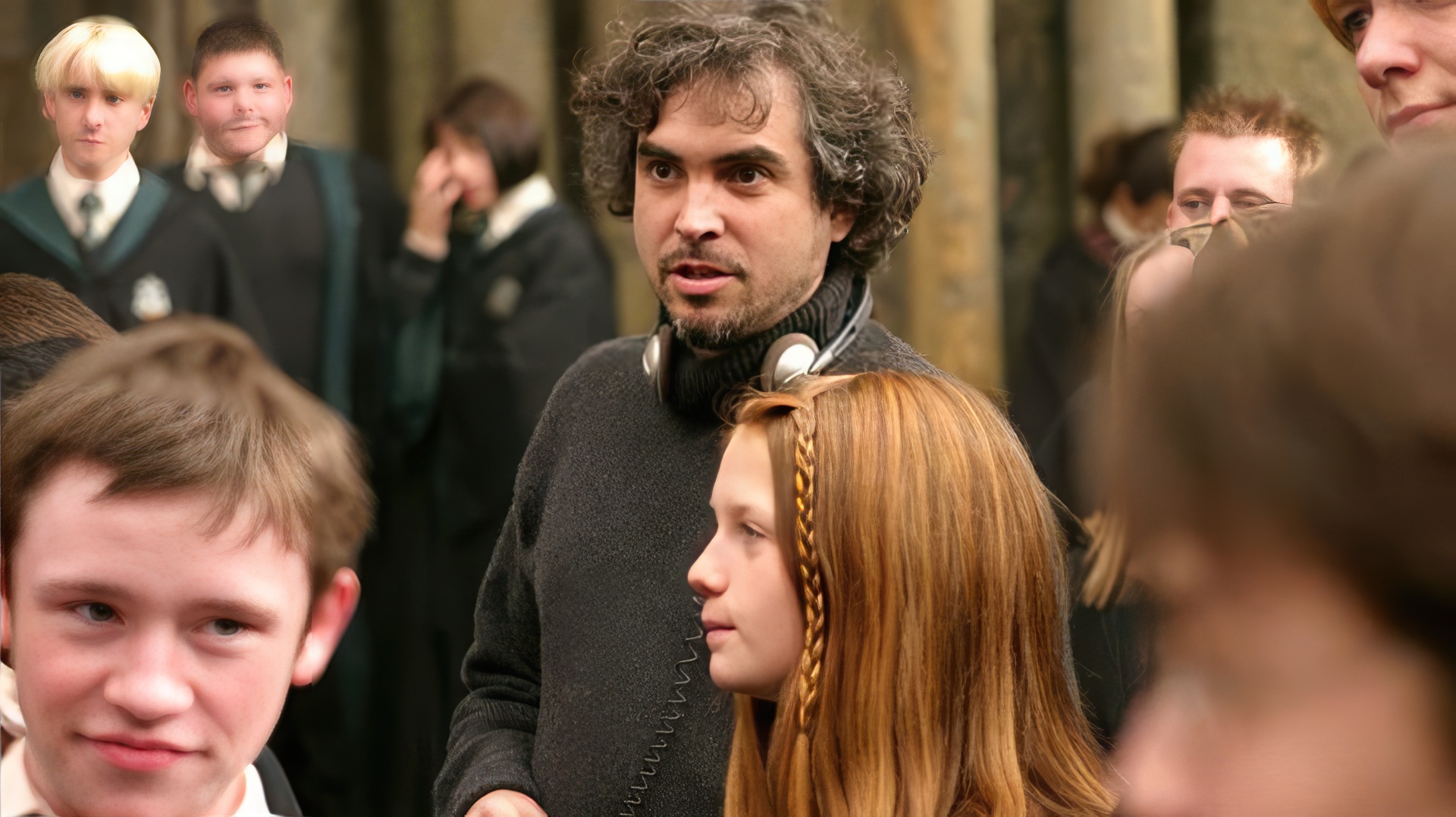 In the first movie, her role was minimal, but Wright admitted that just being part of the project made her happy. Over the ten years, the changes in Bonnie's character were among the most dramatic in emotional intensity. By the fourth installment, Ginny becomes a Hogwarts student and enters the close circle of the three main characters. Her popularity and significance increase, as does her screen time.

The fifth movie was packed for the actress, with her matured character studying in Dumbledore's Army and fighting against dark forces. By the saga's end, the quiet girl, infatuated with her older brother's friend, eventually marries Harry Potter.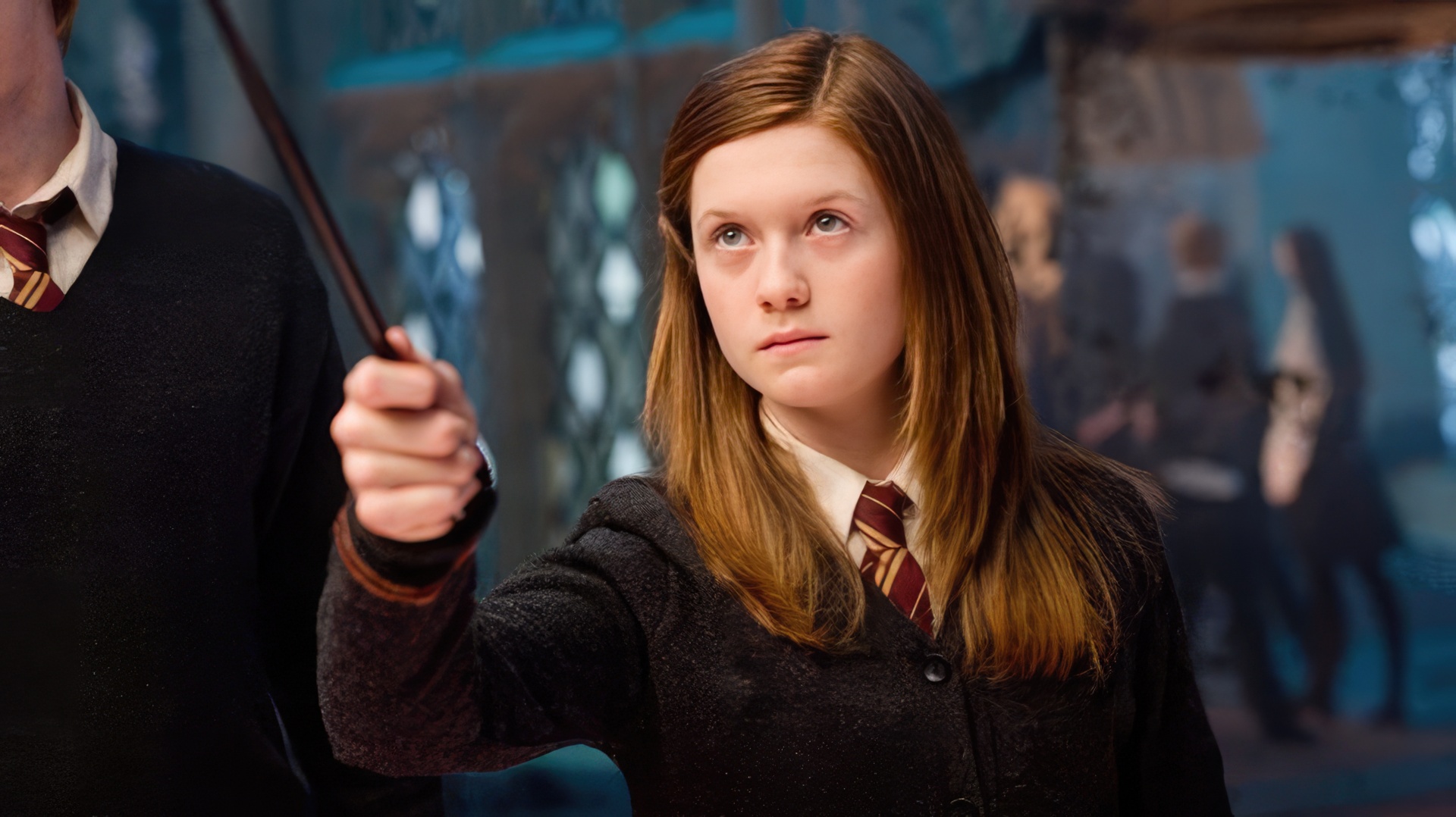 Fans were divided when "Harry Potter and the Half-Blood Prince" was released, in which Harry finally falls for Ginny and proposes. Some were genuinely happy for Bonnie's character, while others felt Harry "could have found a better wife." However, no one doubted the casting choice for Ginny. The actress herself appreciated how her character's storyline developed:
...the mystery of the unknown made the filming process so exciting. You're young and naive. That fearlessness is truly unique. And you're the one thinking and figuring out everything happening around you. You begin to realize how vast the world is... the unknown was the best part of it all, and that uncertainty, not knowing what will happen to your character, how a scene will evolve, who will continue filming and who won't, became a huge part of my life.
In the finale of the eighth film, Bonnie found it odd to play an almost forty-year-old woman with three children. Alongside Daniel Radcliffe, she participated in the casting committee, selecting their three on-screen children. The actress later recalled that the kids were very nervous during the auditions and resembled them at the beginning of the Harry Potter series. Both Dan and Bonnie interacted directly with each child to gauge their enthusiasm and understand their sense of belonging to the family. The children gave their all, and the result was quite effective. By the time filming began for the last two installments, the actors had outgrown their characters. However, Wright remained the same delicate and petite teenage girl. Despite finishing her school education, she enrolled at the University of London to study film and television from the inside out. She developed deep respect for every stage of filmmaking: studying the material, scriptwriting, directing, and editing.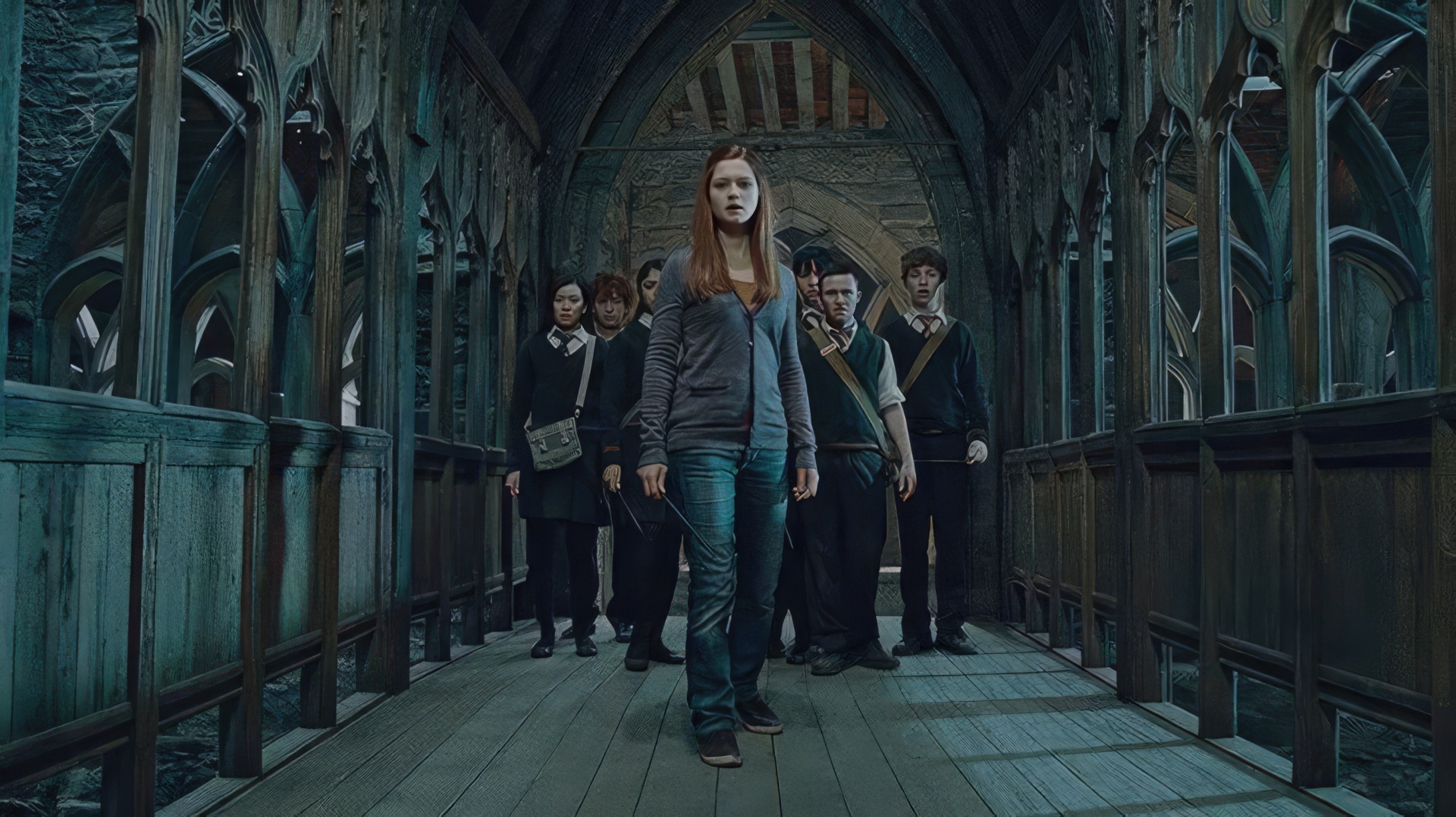 Her university studies offered her a new perspective on acting. The actress admitted that when the Harry Potter series ended, its main cast experienced a surreal feeling. The ten-year marathon concluded, and each character could go on with their individual lives. Wright occasionally joked in interviews that if she had to play someone else in the movies, she'd choose Hagrid. She always wanted to roam the set on stilts:
We had a guy for wide shots... He wore a massive suit, stilts, and a huge automated head. It seemed really cool to me. And I've always loved McGonagall. She's that schoolteacher you respect and want to be like, but at the same time, you're afraid of her. I like the part where she transforms from a cat into herself. It was fun.
Further Career
Bonnie chose not only to continue her acting career but also became a screenwriter and director, inspired by the works of Pedro Almodóvar. In 2012, she earned a Bachelor's degree in Arts and Humanities and subsequently established her film company, Bon Bon Lumiere.

That same year, she released her first short film 'Separate We Come Separate We Go' about a mother-daughter relationship in the small town of Romney Marsh in East Sussex. The film starred David Thewlis and Shauna Macdonald. A year later, Bonnie starred in John Huddles' sci-fi drama 'After the Dark'. The filming took place in Indonesia, amidst Buddhist temples and magnificent volcanoes. The story unfolds within the walls of an international philosophy school in Jakarta. A peculiar teacher proposes a post-apocalyptic scenario to his students: out of twenty people, only ten can survive in a bunker, including him. Bonnie found the outcome of this exercise quite shocking. She was especially intrigued to act in the film, having never studied philosophy, except for a few references to Sigmund Freud and Walter Benjamin in her thesis. However, in her dissertation, Wright delved deeper into various philosophical streams and human psychology. The actress believes the film was analytical and enriched her personal life significantly.

Bonnie played the lead in the drama 'Before I Sleep' by Aaron and Billy Sharff. Her character, Phoebe, believes she has a happy family and dreams of spending her life with her beloved husband Randy (Tom Sizemore). But one night, after kissing his wife goodnight, Randy disappears. Distraught, Phoebe cannot fathom him leaving her and embarks on a quest to find him. The truth she uncovers is quite unsettling.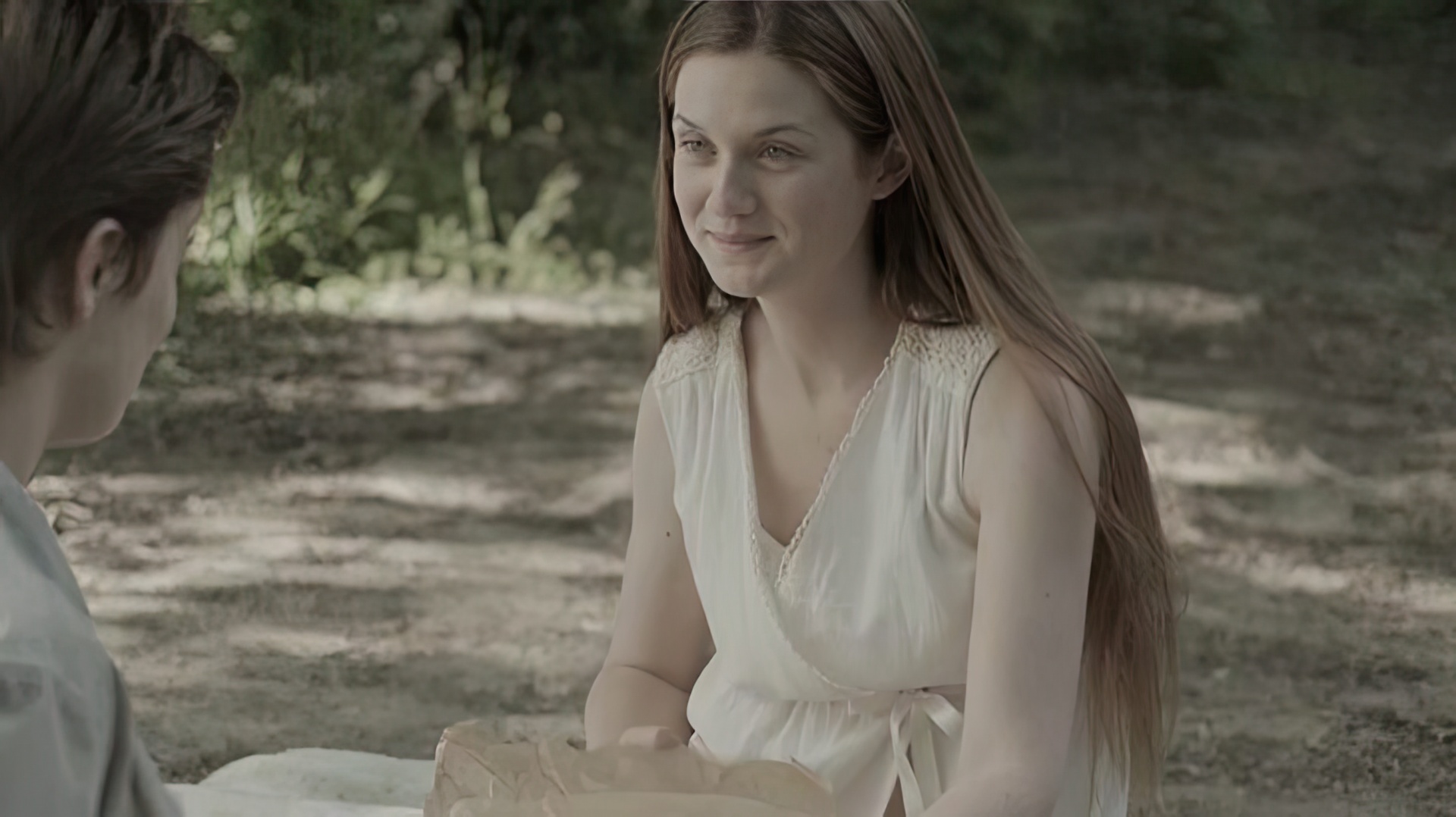 In 2015, Bonnie Wright officially announced she was ending her acting career to focus on directing. However, she accepted a leading role in David Izatt's "A Christmas Carol" (2018). Stuart Brennan played the role of a miser from a small Scottish town. Along with the movie's release, Bonnie introduced her own directorial projects.

The short film "Medusa's Ankles" revolves around a beauty salon owner (Jason Isaacs) and his teacher client (Kerry Fox) who has feelings for him. According to reports, the premiere of this film, which touches on self-perception and beauty, took place in a beauty salon. Bonnie also directed a music video for Peter Yorn's "Iguana Bird" and another titled "Taught You How To Feel" for singer Sophie Lowe, with whom she co-starred in "The Philosophers". The actress plans to shoot a unique horror film aimed to make people reflect on how human activities contribute to the pollution of the world's oceans and the planet. Additionally, Wright encourages the British to be politically active and not to skip elections.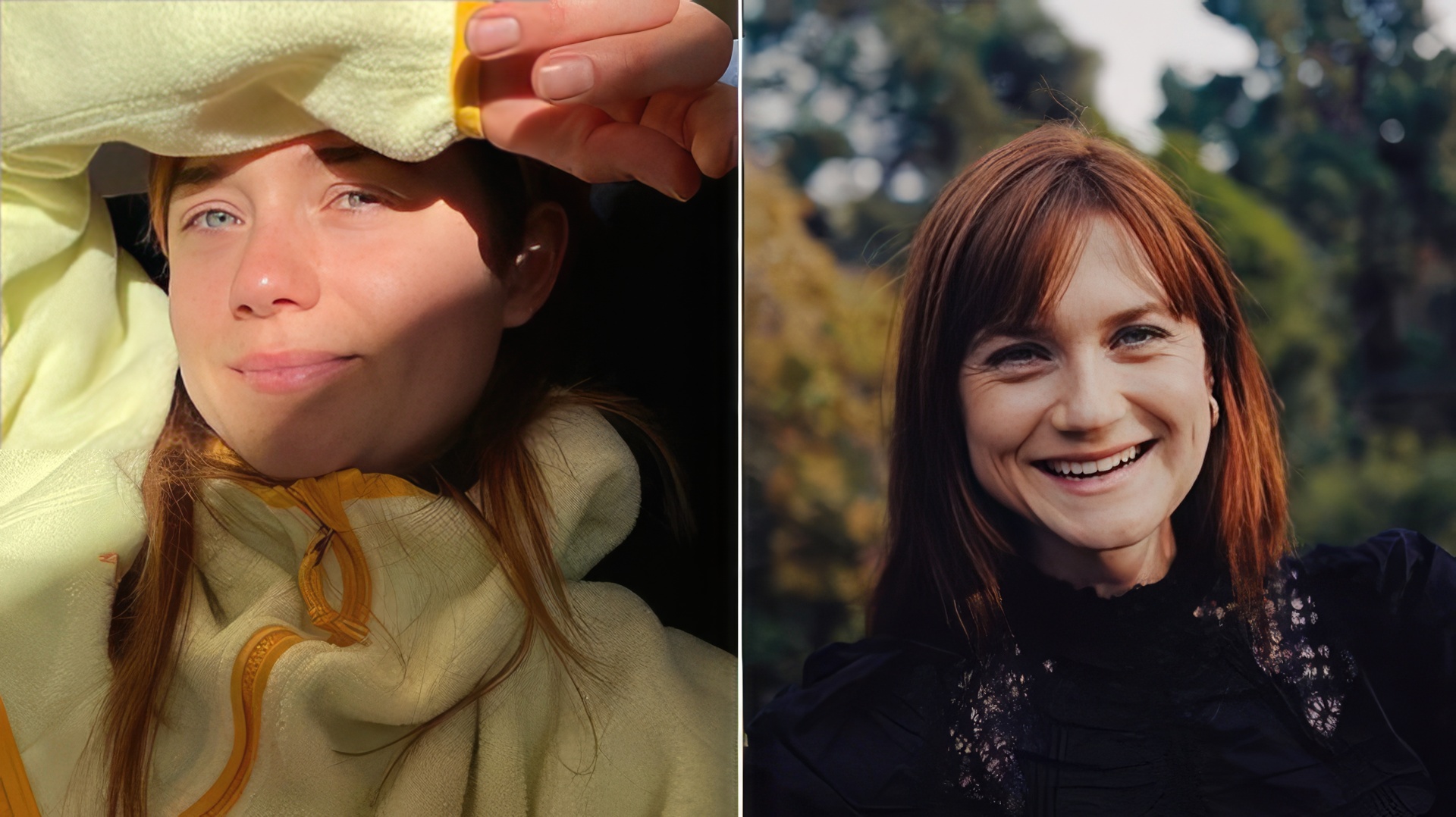 In 2020, the actress moderated a discussion on the documentary "The Story of Plastic". The distressing scenes of the film depict the crisis surrounding the planet's plastic pollution and highlight the connection between the plastic industry and fuel extraction. The webinar featured film creators, political analysts, lawyers, and public figures. All participants had the opportunity to comment.
Bonnie Wright's Personal Life
The Harry Potter saga brought Bonnie not only experience and fame but also love. She was twenty when Jamie Campbell Bower, with striking grey eyes, appeared on the set of "Deathly Hallows" portraying Gellert Grindelwald. Their relationship was no secret; the couple spent all their free time together.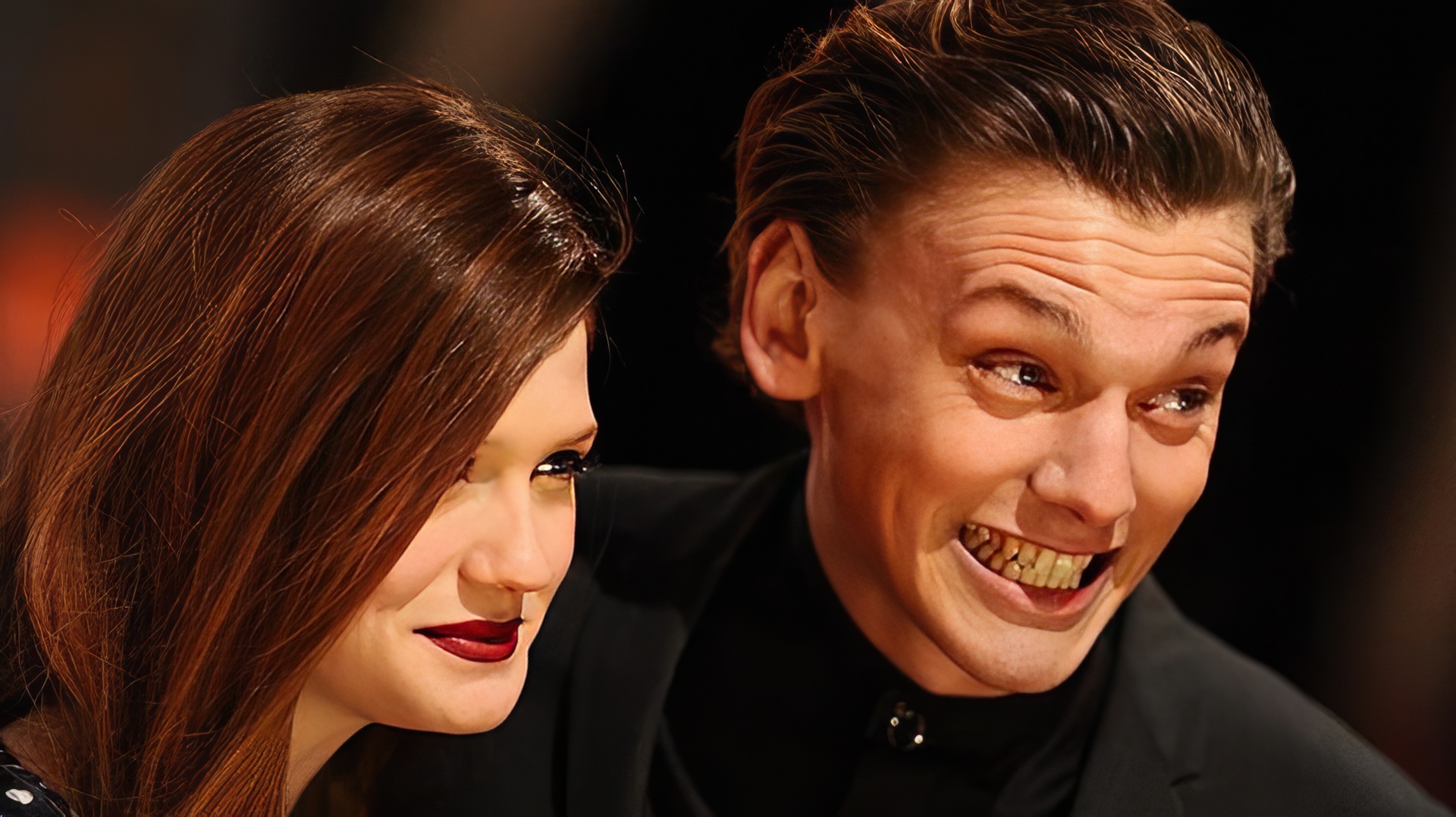 Six months into their relationship, right on set, Jamie stunned the crew by confessing his love and proposing to the red-haired beauty. Interestingly, Jamie broke up with his former girlfriend, designer Zoe Graham, for Bonnie. Their relationship had been serious; Jamie even got a tattoo of Zoe's name near his heart. But eventually, Jamie chose the actress over the designer.

Bonnie was glowing, sharing news about picking her wedding dress, while Bower posted joy-filled photos on Instagram. After their engagement, they looked even happier. Fans eagerly awaited wedding photos but were disappointed when, in the summer of 2012, the couple announced their breakup. Jamie just mentioned his heart was broken and left for Toronto to shoot "City of Bones," while Bonnie remained in the US, filming "Geography Of The Hapless Heart."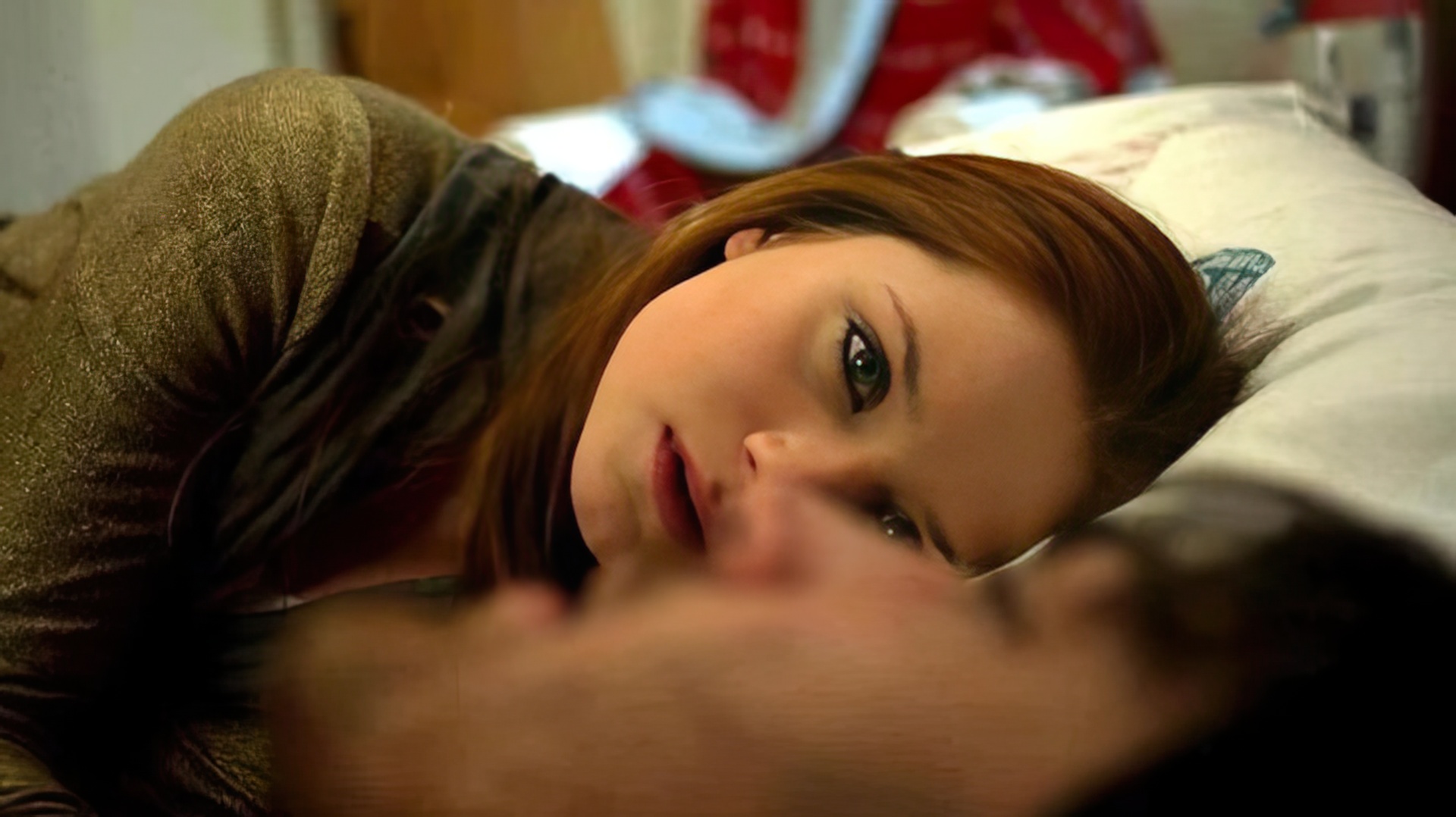 A year after her breakup with Bower, Bonnie met businessman Simon Hammerstein, owner of The Box nightclub in Manhattan. Despite Simon being thirteen years her senior, she admitted falling for him. They understood each other well. Bonnie also shared that her boyfriend was proud to be the great-grandson of Oscar Hammerstein [a renowned American scriptwriter of the early 20th century]. Yet, after two years, their relationship ended.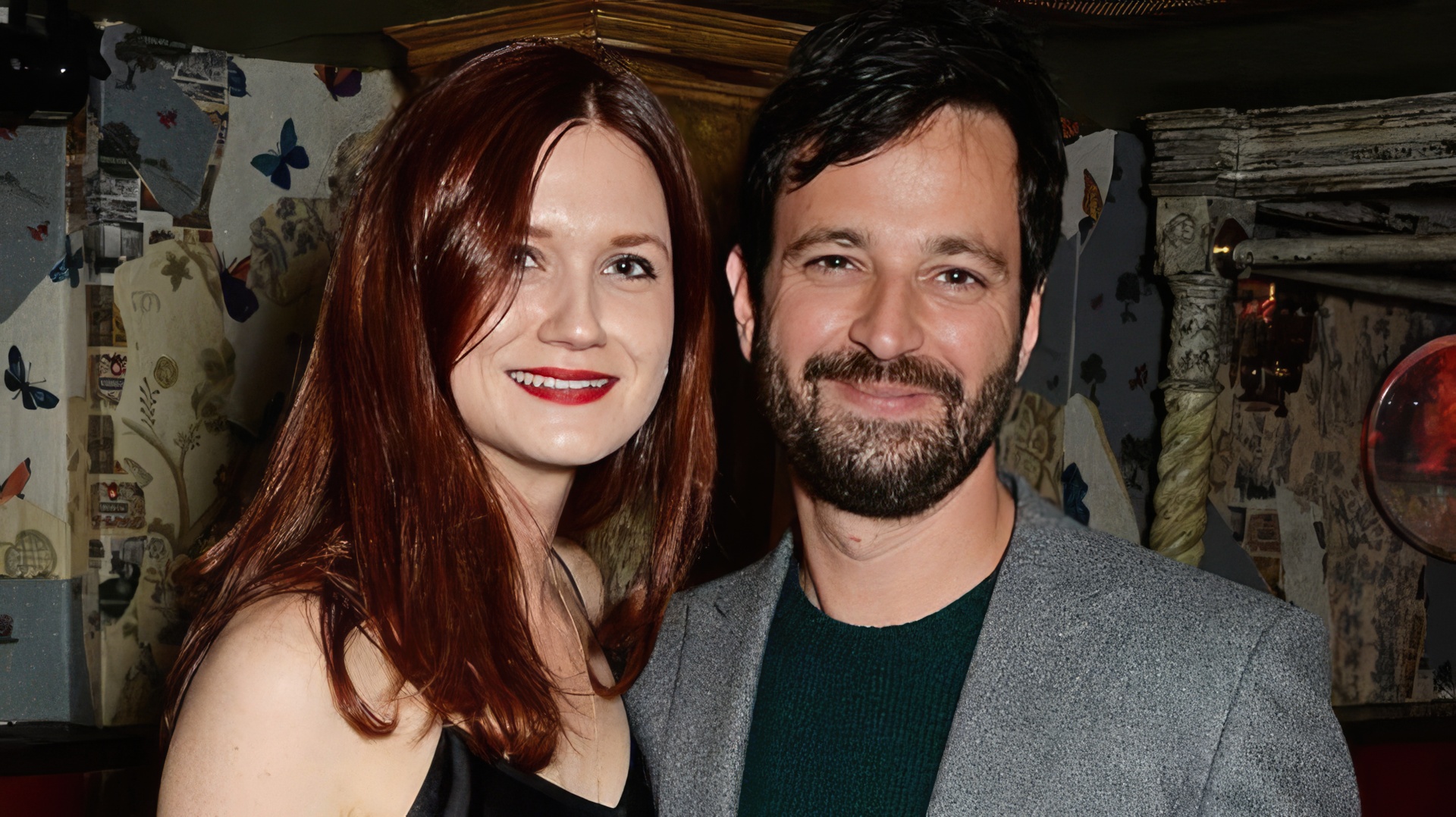 Rumors linked Bonnie with "Glee" star Jacob Artist, whom she met at Elton John's party in West Hollywood. Both were attending an Oscar-related event for the first time and felt a bit out of place. Bonnie clarified that she and Jacob shared only a friendly bond and nothing more.

In March 2022, Bonnie married Andrew Lococo, a 38-year-old businessman from California. A year later, Bonnie announced her pregnancy, and on September 28, 2023, she and Andrew welcomed a son.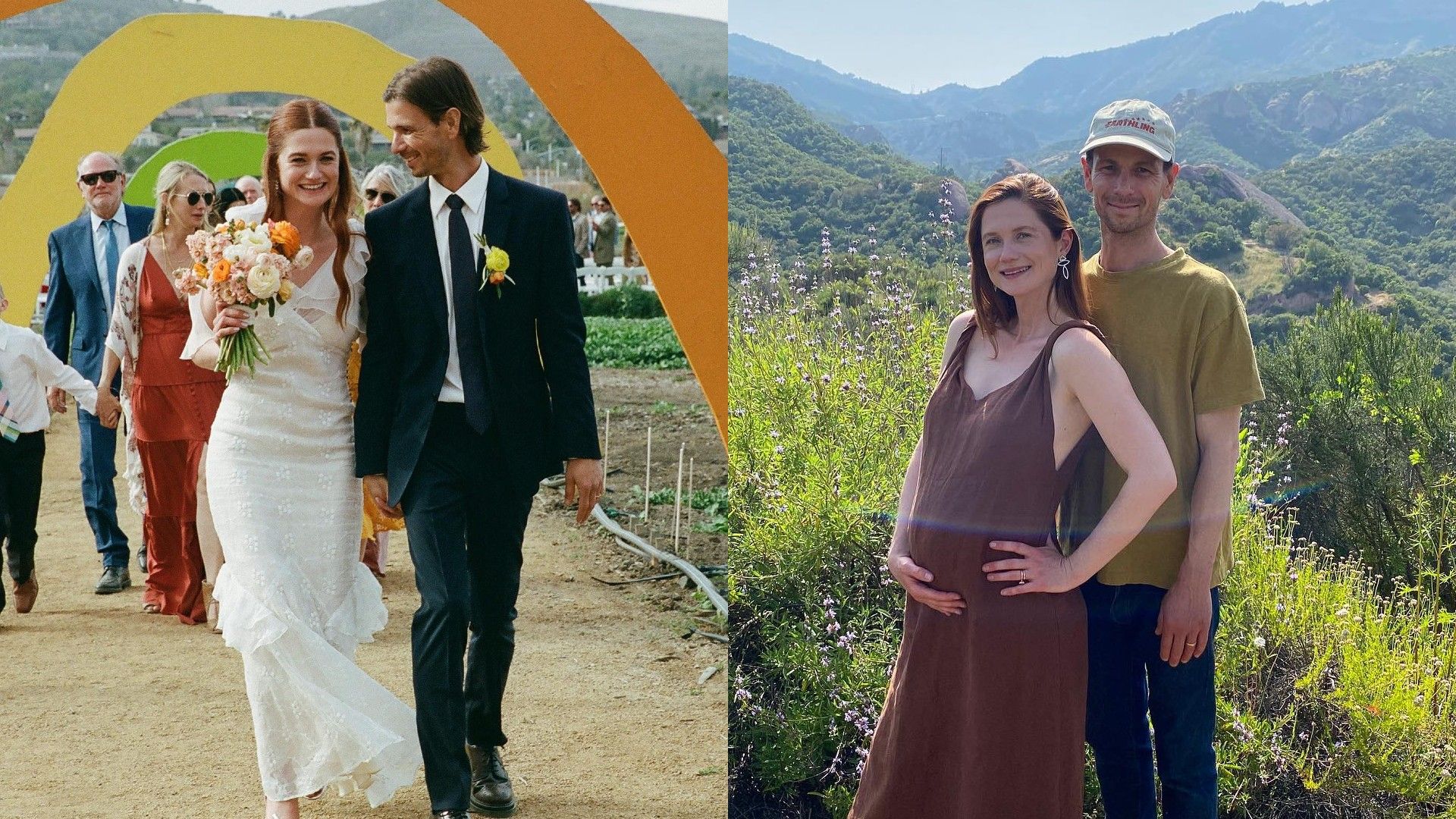 Bonnie is passionate about music, dancing, surfing, and pottery. At one point, Wright ventured into the modeling industry, posing for glossy magazines and participating in a fashion show by Katie Eary. She also became the face of her parents' jewelry brand, Wright & Teague, representing their jewelry line for Oxfam. Wright is an avid yogi and a vegetarian. She resonates with feminist ideals and has an interest in astrology. She provides financial support to children from impoverished African countries and is a part of the Small Steps Project, a humanitarian organization aiding children from third-world countries.
Bonnie Wright Now
Fans of the Harry Potter saga have received exciting news. The main cast members, including Bonnie Wright, will soon reunite. They will lend their voices for a project titled "The Tales of Beedle the Bard," creating a new audiobook. Bonnie also has plans to shoot a new film based on her own script.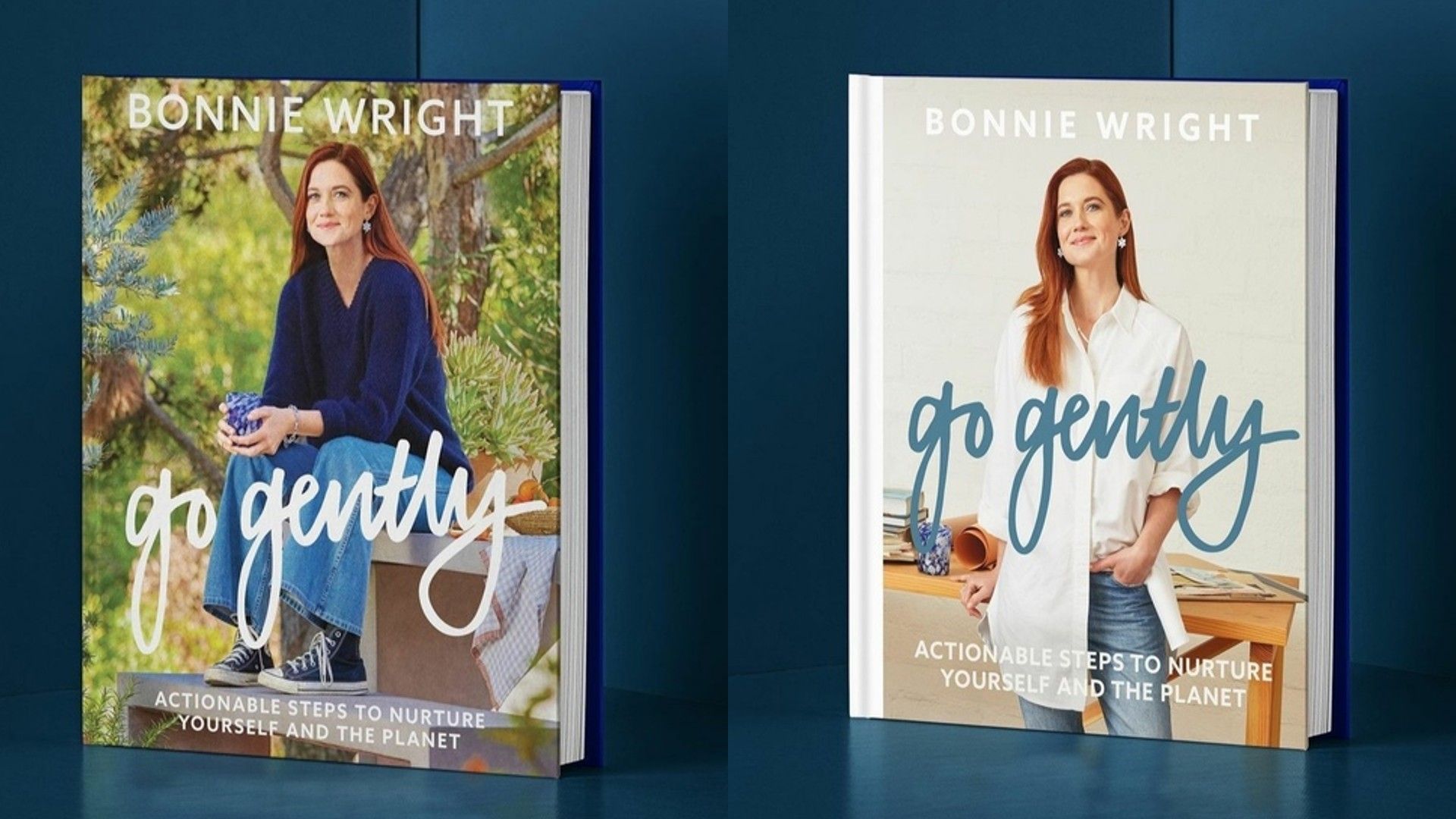 In 2022, Bonnie published her first book "Go Gently," where she shared valuable advice on leading an eco-friendly lifestyle.
Press Ctrl+Enter If you find a mistake