Lily-Rose Melody
is shot for glossy magazines, often semi-nude and comes out with the dresses of famous brands. She signs costly contracts with the best producers of the beauty industry.
The good heredity played here a role twice. First, Lily-Rose Depp's mom is Vanessa Paradis and her father is
Johnny Depp
. They gave her a striking appearance. Secondly, she didn't have to pester modeling agencies and pass auditions since she is a star of the origin, and the girl was noticed very early.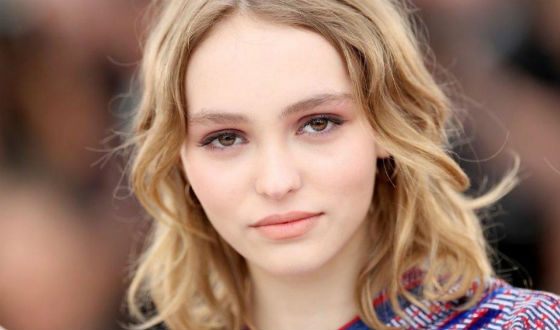 Many haters on the web considered a model «completely devoid of sexuality», too cold, thin, and angular (though it's perfectly normal for a teenager). These messages appeared in response to a cue, Lily-Rose Depp told, which she told in an interview with Natalie Portman. Lily-Rose said that after she turned 18, she's ready to show more of the naked body on camera and is not shy to be sexy.

18-year-old model Lily-Rose Melody Depp closely connected with the fashion industry for several years.