Rupert Grint Biography
Rupert Grint is a British actor who gained worldwide fame for his starring role as Ron Weasley in "Harry Potter." Becoming a millionaire by 16, he continued his acting career. Although he hasn't reached the same heights as his former co-stars, Daniel Radcliffe and Emma Watson, he continues to delight fans with new roles.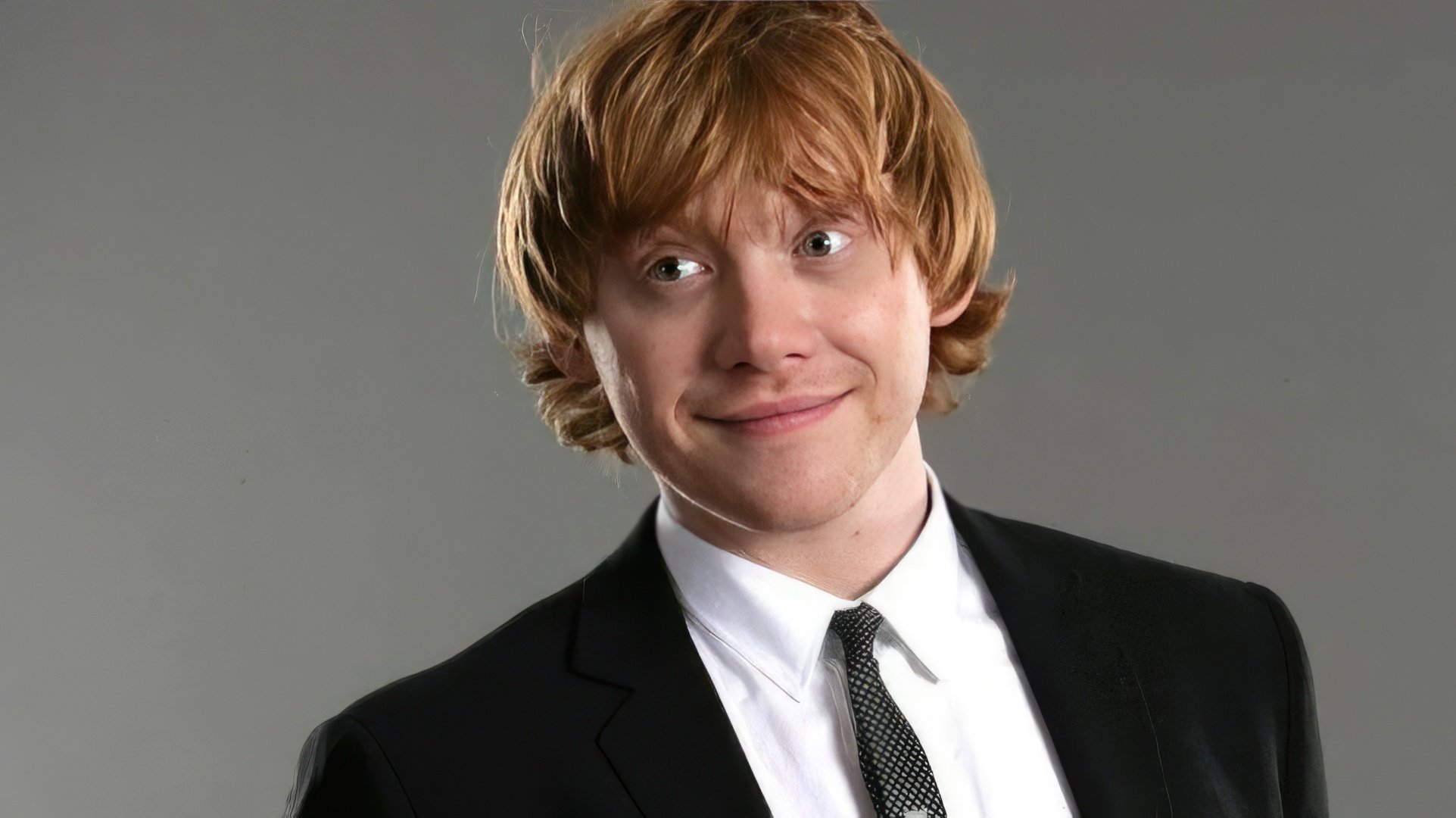 Early Life and Family
Rupert Alexander Lloyd Grint was born on August 24, 1988, in the small town of Harlow, Essex. His father, Nigel Grint, owned a souvenir shop, while his mother, Joanna Parsons, was a homemaker, raising Rupert and his younger sisters Georgina, Samantha, and Charlotte, as well as his brother James. His parents divorced in 2000.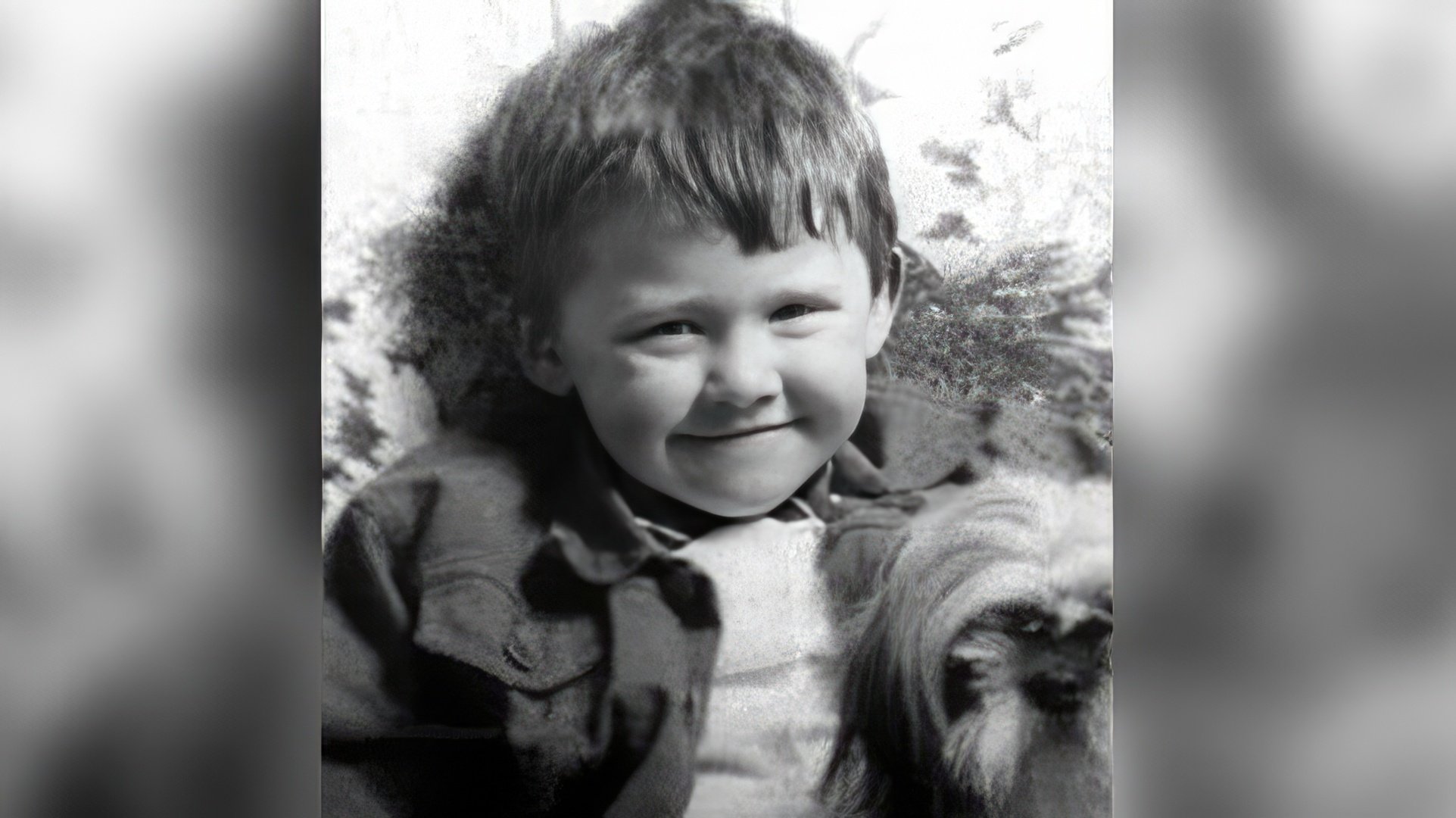 Before school, Rupert dreamed of being an ice cream vendor. However, during his time at St. Joseph's Primary School, he became passionate about amateur plays and started dreaming about the theater. At eleven, he learned about auditions for young actors for the adaptation of J.K. Rowling's novel about the adventures of Harry Potter. It was his favorite book, and he didn't miss the unique opportunity to audition. Rupert recorded a rap song expressing how much he wanted to be in the movie and sent it to the film studio.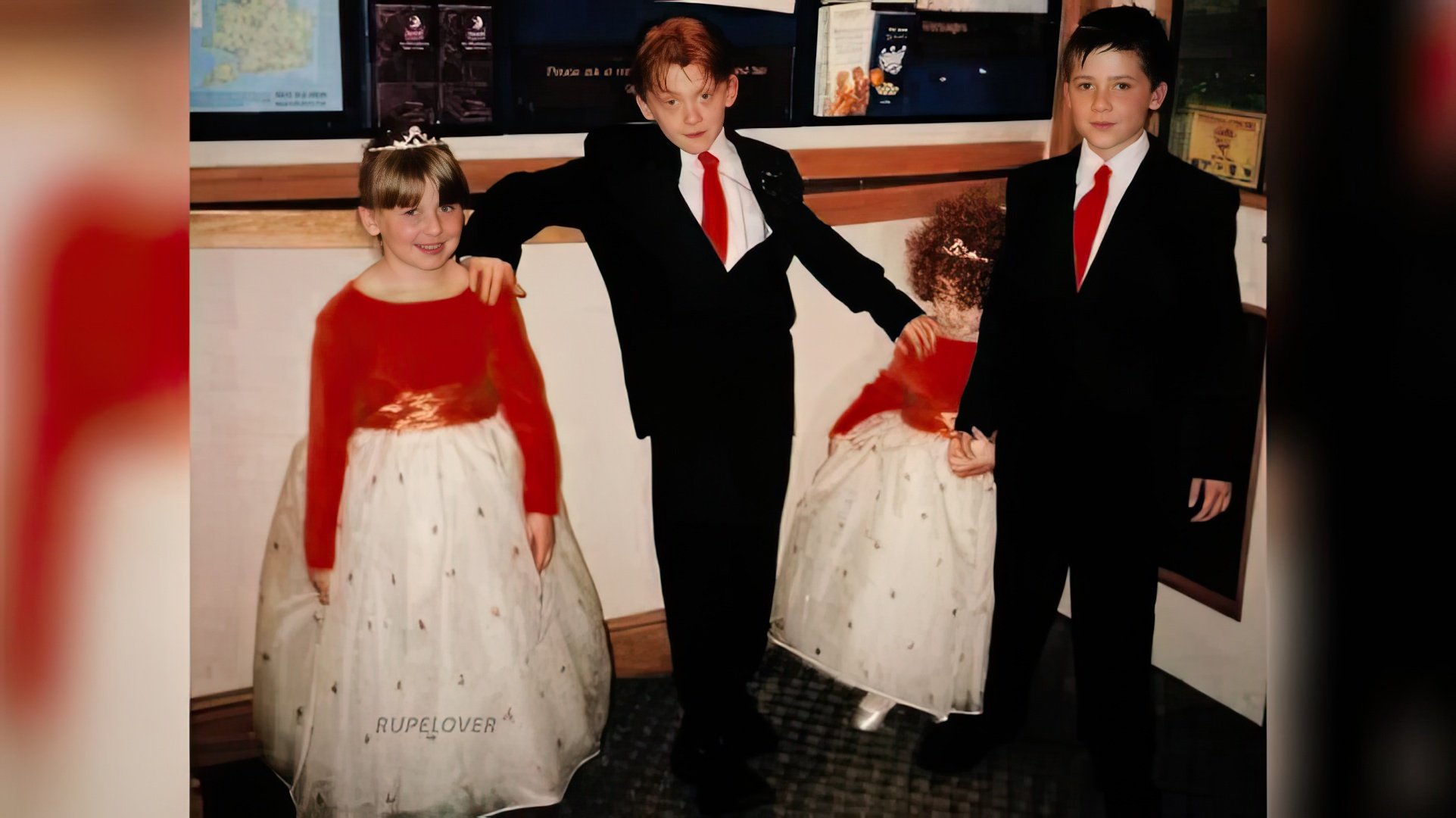 "Harry Potter"
The young boy received an invitation and went for the audition. Only British schoolchildren aged 9 to 11 were considered. They were asked to read aloud a page from "Harry Potter" that they chose themselves. The next stage involved an improvisation titled "Arriving at the Magic School," followed by acting out several script pages. Rupert knew the book inside out and was a huge fan of Ron Weasley. Like his favorite character, he loved sweets, had a fear of spiders, and his tousled red hair made them look alike. The miracle happened – out of hundreds of applicants, he was chosen for the role. Harry Potter and Hermione were played by Daniel Radcliffe and Emma Watson, respectively.

Originally, renowned Steven Spielberg was supposed to direct the movie. However, after several months of negotiations, he declined. Chris Columbus, known for great comedies like "Home Alone," "Home Alone 2," "Mrs. Doubtfire," and "Nine Months," took the director's chair. "Harry Potter and the Philosopher's Stone" was released in 2001, grossed over 1 billion dollars worldwide, and became the second highest-grossing film globally after "Titanic." The film received three Oscar nominations and won numerous prestigious awards, inspiring its creators to make a sequel.

Playing Ron Weasley transformed Rupert into a global movie star overnight, earning him $125,000. For the entire Harry Potter series, the young, previously unprofessional actor earned 35 million dollars.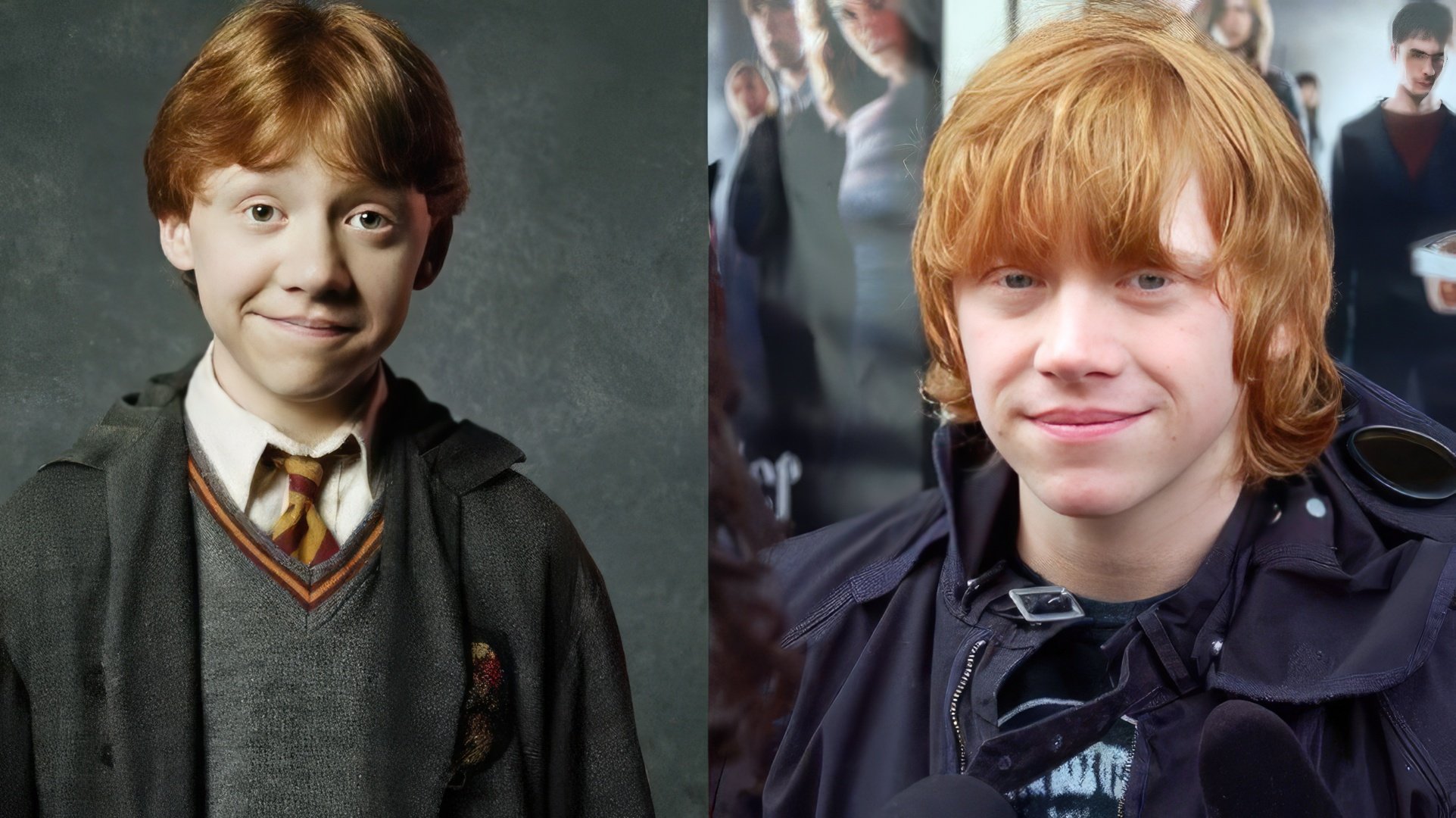 At first, Rupert didn't know how to act on camera, but by the end of filming the first installment, he had become fully comfortable on set. In 2002, the sequel, "Harry Potter and the Chamber of Secrets," was released, and it enjoyed similar outstanding success. This film featured the famous spider scene, which Grint has never been able to watch. The final "Harry Potter" installment was released in 2011. After that, the cast and crew went their separate ways, but the trio of main actors remained close friends.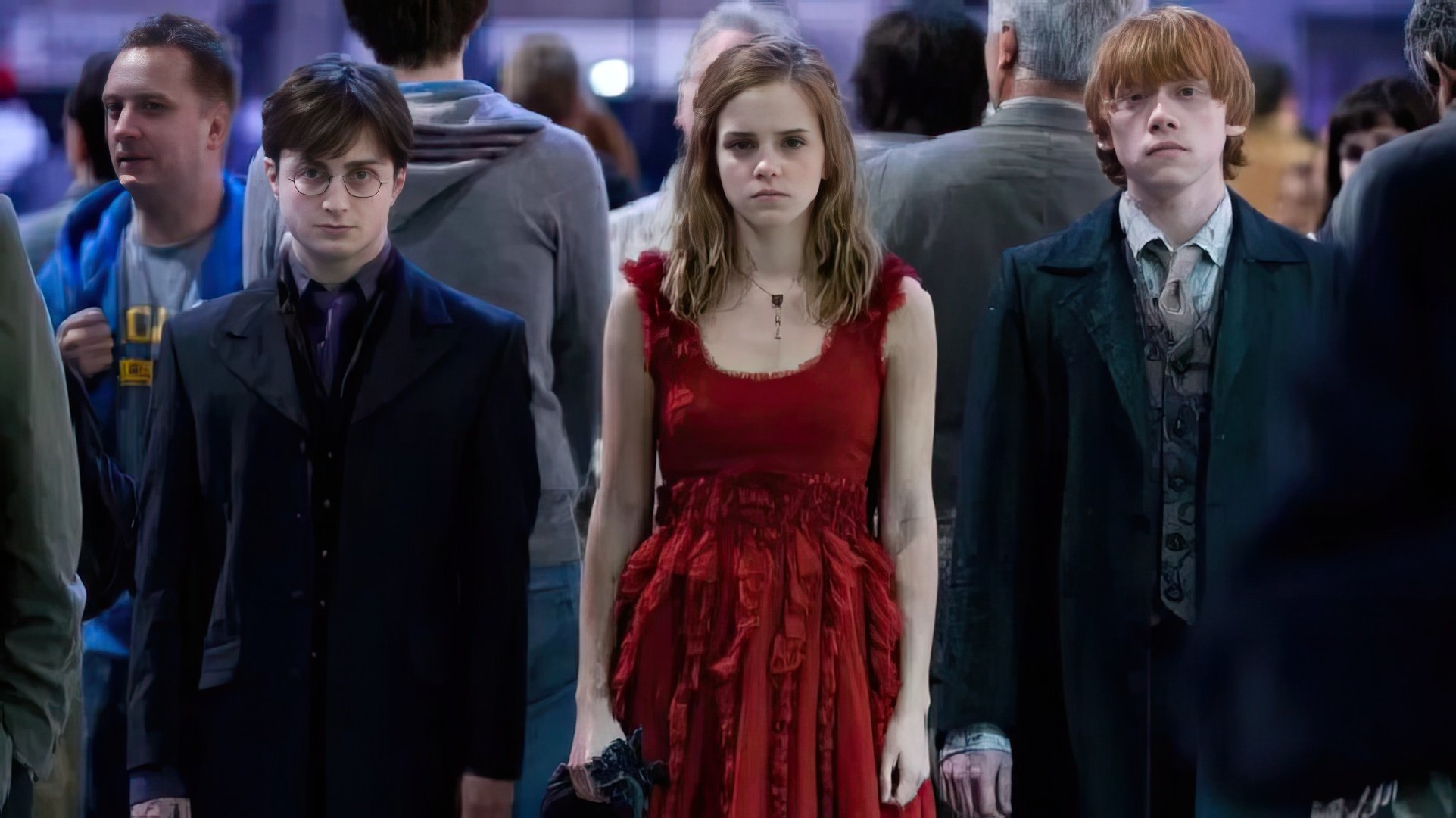 Other Roles in Cinema
While young, he received offers from various directors. In 2002, the quirky comedy "Thunderpants" directed by Peter Hewitt was released, where Rupert played an eccentric red-haired prodigy named Alan, a friend of the main character.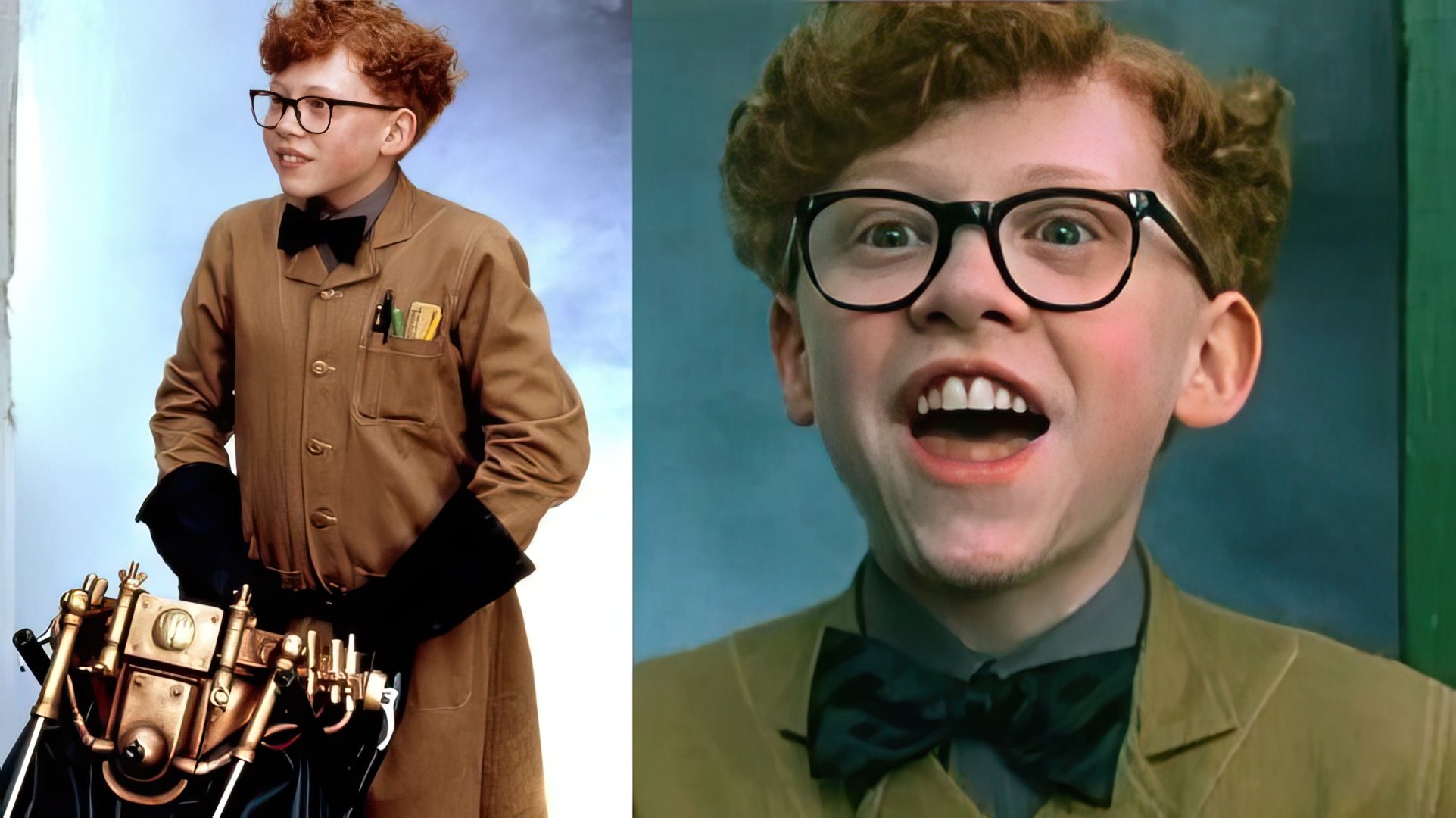 A couple of years later, Grint appeared with Julie Walters, who played his mother in the Harry Potter series, in the family drama "Driving Lessons" by Jeremy Brock. He was under sixteen at the time, so they filmed all the driving scenes on private country roads. The touching story of a friendship between a shy teenager and an elderly eccentric actress premiered at the Moscow International Film Festival and won several prestigious awards.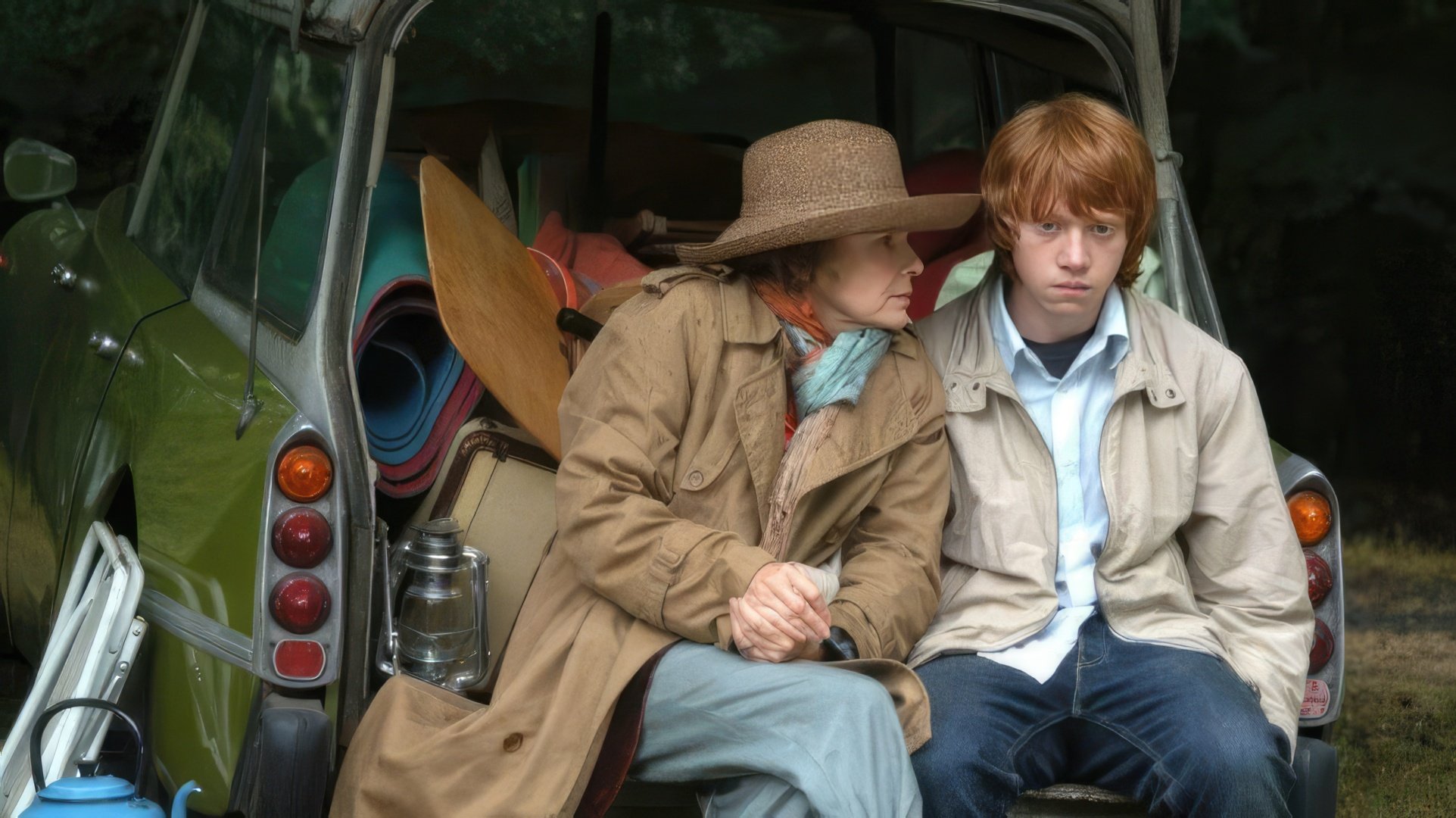 At sixteen, Rupert left school to fully dedicate himself to acting. By then, the third and fourth parts of "Harry Potter" had been released, and his earnings rivaled those of far more renowned actors. He received four million dollars for the fifth installment of the Harry Potter series. After the shoot, Rupert Grint, Daniel Radcliffe, and Emma Watson had the honor of leaving their handprints on the famous Hollywood Walk of Fame. That year, Rupert also ranked sixteenth among the world's top twenty actors under 25.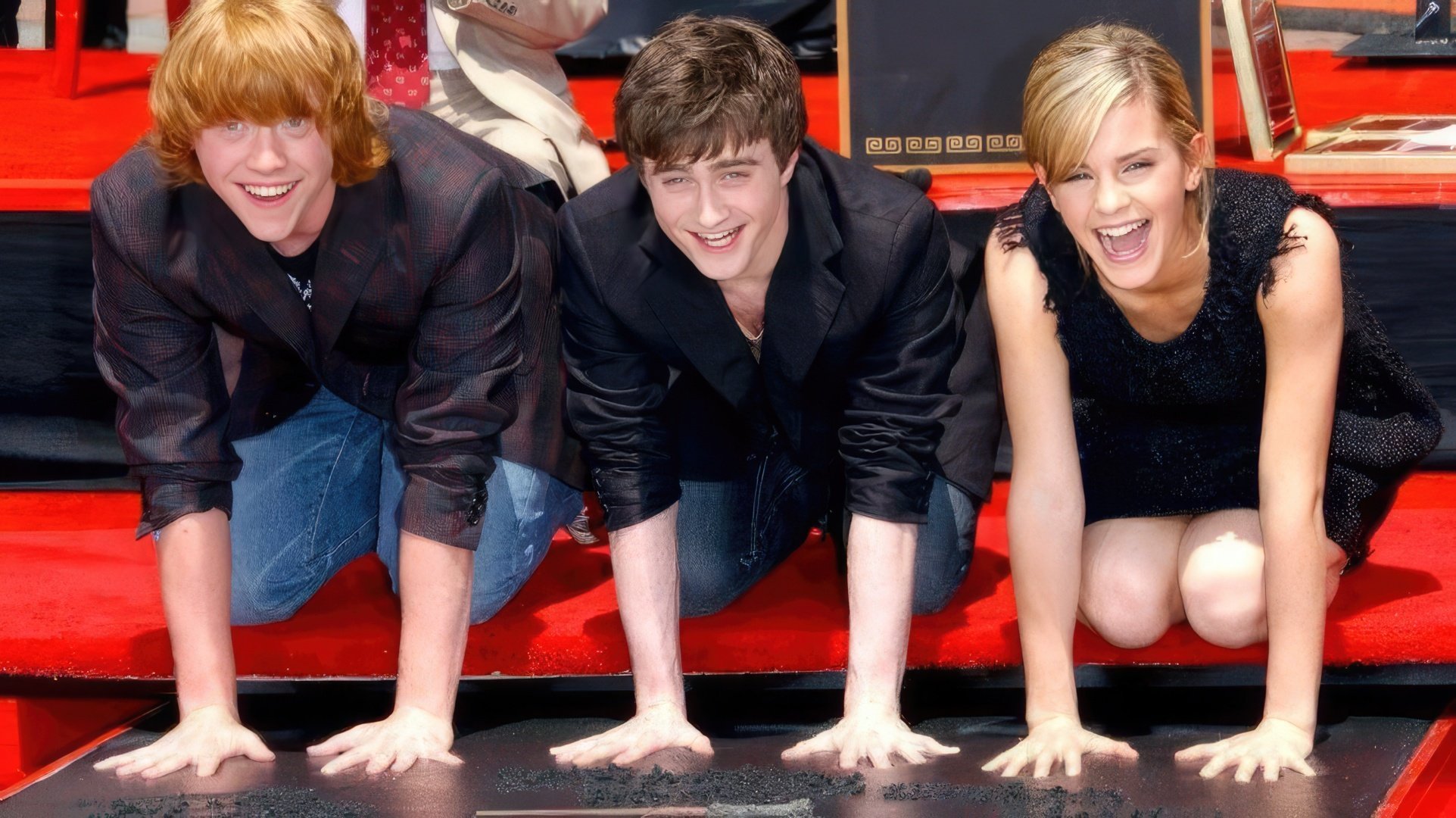 In 2009, Grint starred in the movie "Cherrybomb", where he played a teenager in love with the same girl as his best friend. To prove their love to her, the boys threw a loud party in a sports club closed for the night. It didn't end the way they expected. The film received mixed reviews due to scenes of marijuana smoking, car thefts, and other illegal actions, which faced sharp public criticism.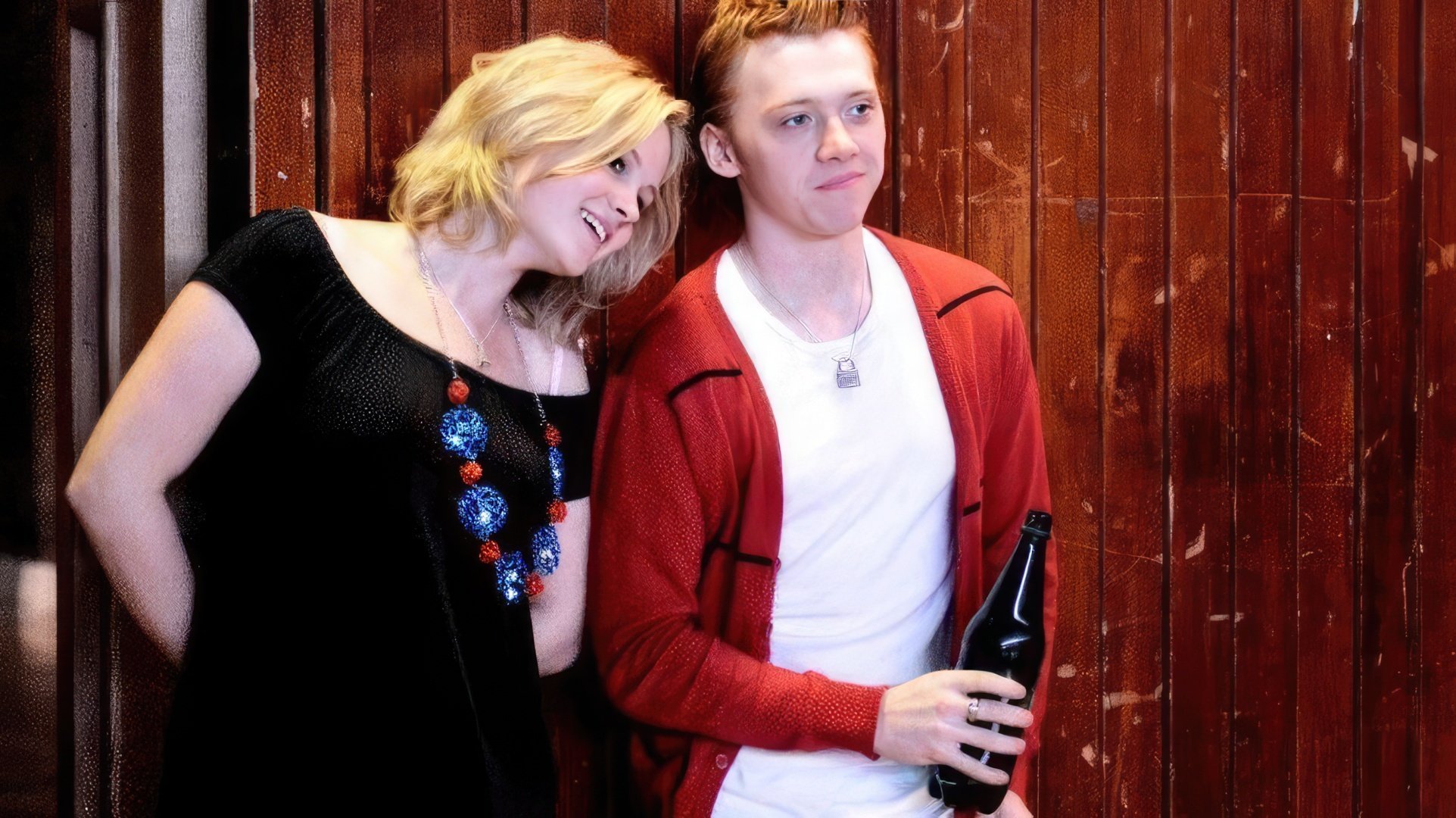 In 2010, his filmography expanded with the comedy "Wild Target", where he co-starred with Bill Nighy and Emily Blunt. Around the same time, the final parts of Harry Potter, "Deathly Hallows Part 1" and "Part 2" were released, earning Rupert 30 million dollars.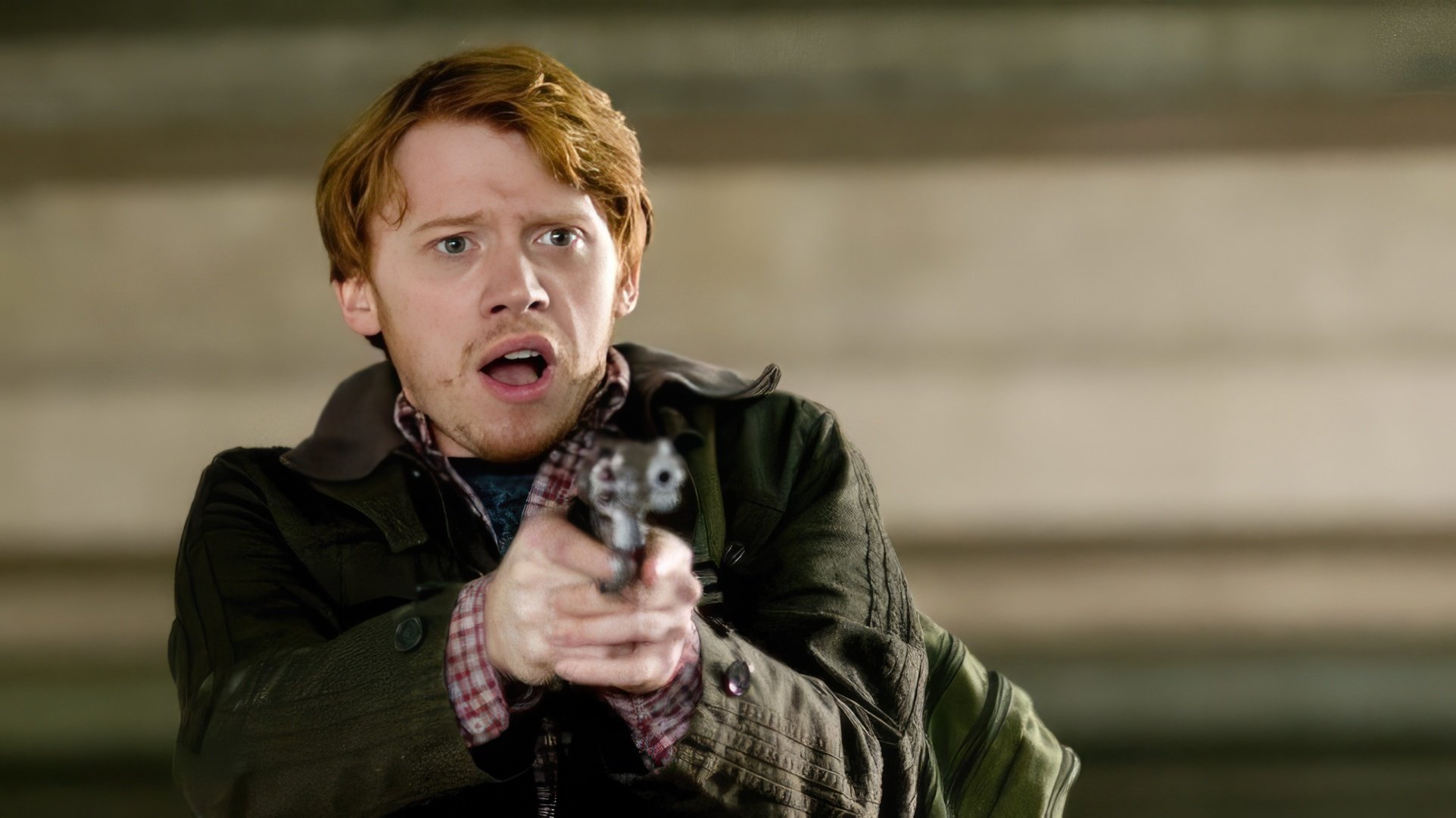 Earning a fortune, Rupert Grint indulged himself in every way, even realizing his childhood dream by purchasing an ice cream van. He drove around town offering ice cream to anyone interested and also set up a mini-zoo with miniature donkeys, llamas, and peacocks. The actor also didn't forget about charity, generously donating to various foundations and participating in special auctions.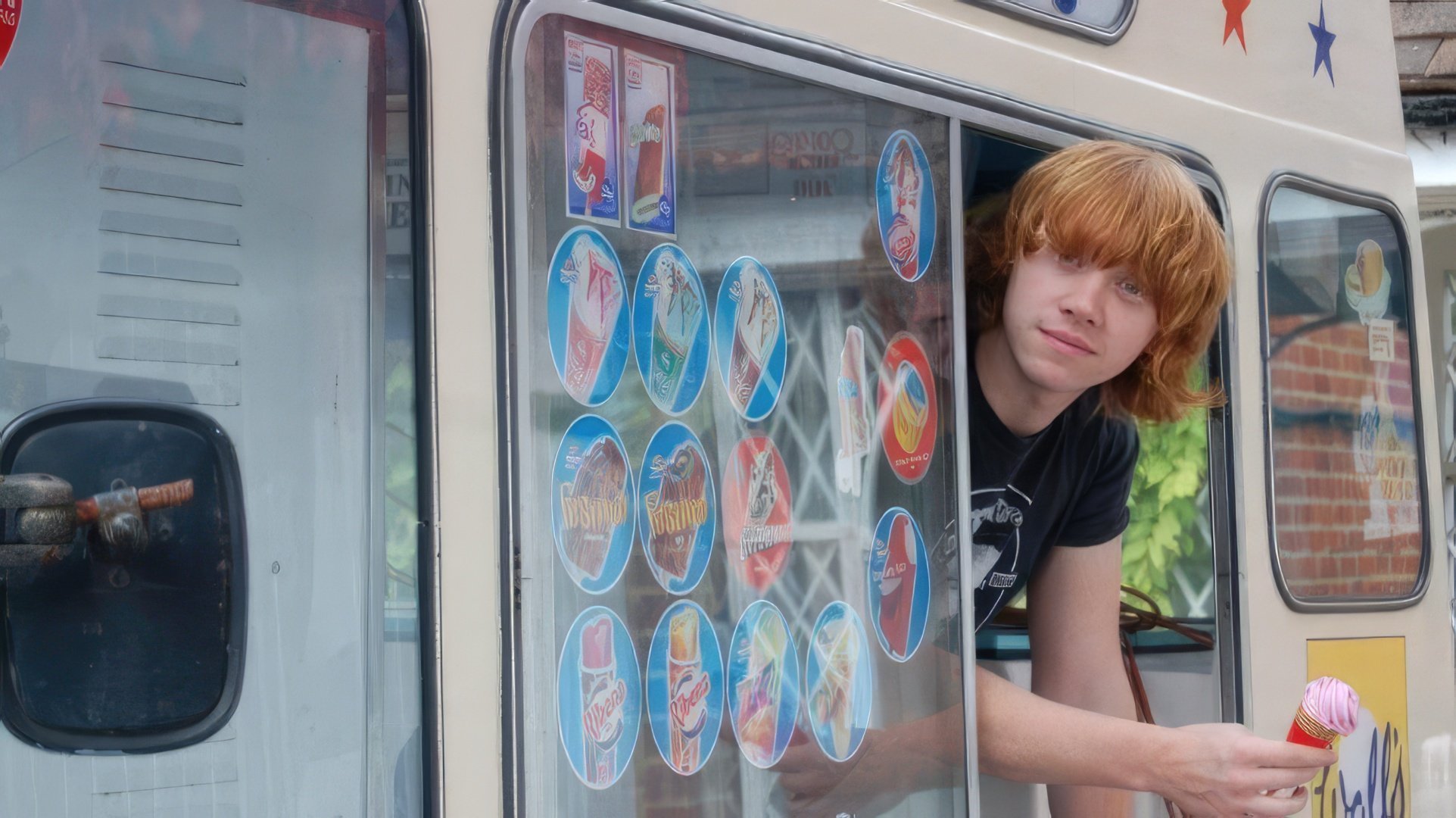 In 2012, the war drama "Into the White" was released, based on true events. It tells the story of the crews from an English and German fighter plane who end up together in the snow at an abandoned cabin. To survive, the enemies become allies. When a Norwegian ski patrol finds them, the English pilots defend their unfortunate companions, saving them from execution. Rupert played the role of gunner Robert Smith.
In 2013, Grint's filmography expanded with the thriller "Charlie Countryman," starring alongside Shia LaBeouf, Evan Rachel Wood, Mads Mikkelsen, and Til Schweiger. In 2015, he appeared in the action comedy "Moonwalkers" with Ron Perlman and Robert Sheehan.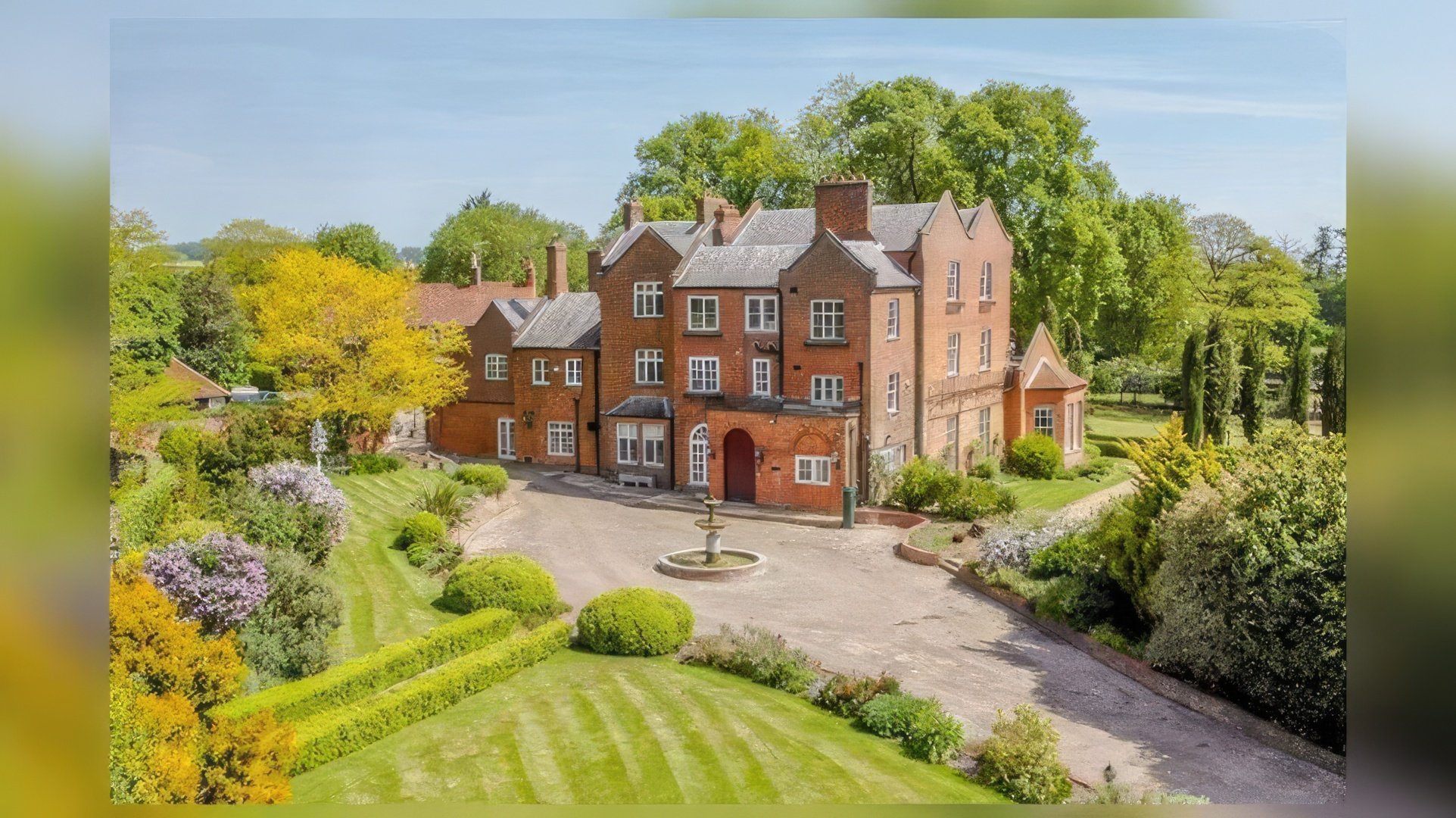 In March 2017, audiences saw Grint in the TV series "Snatch," landing one of the main roles. The series, inspired by the Guy Ritchie movie of the same name, sees Rupert as a wealthy young man aspiring to enter serious criminal business but lacking the guts to challenge seasoned criminals. This project also marked his debut as a producer.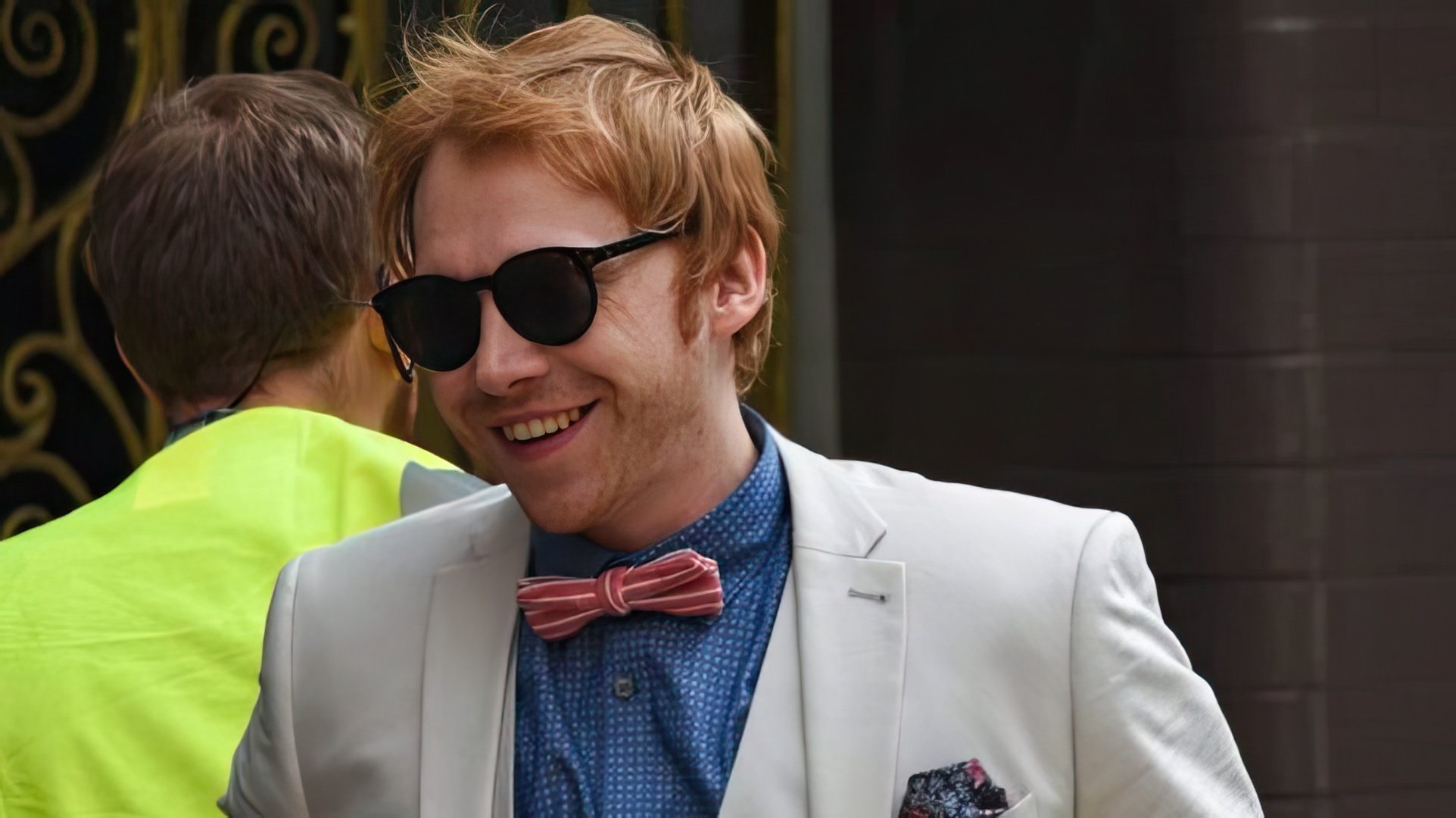 Grint took on another leading role in the series "Sick Note" that aired in November 2017. He played the unfortunate Daniel Glass, a man always down on his luck. When people learn about his severe diagnosis, they treat him differently. But after finding out the diagnosis was a mistake and he's healthy, Daniel continues to pretend to be terminally ill. Concurrently, Rupert also starred in the comedy miniseries "Urban Myths," which is based on events that happened or could have happened to famous individuals.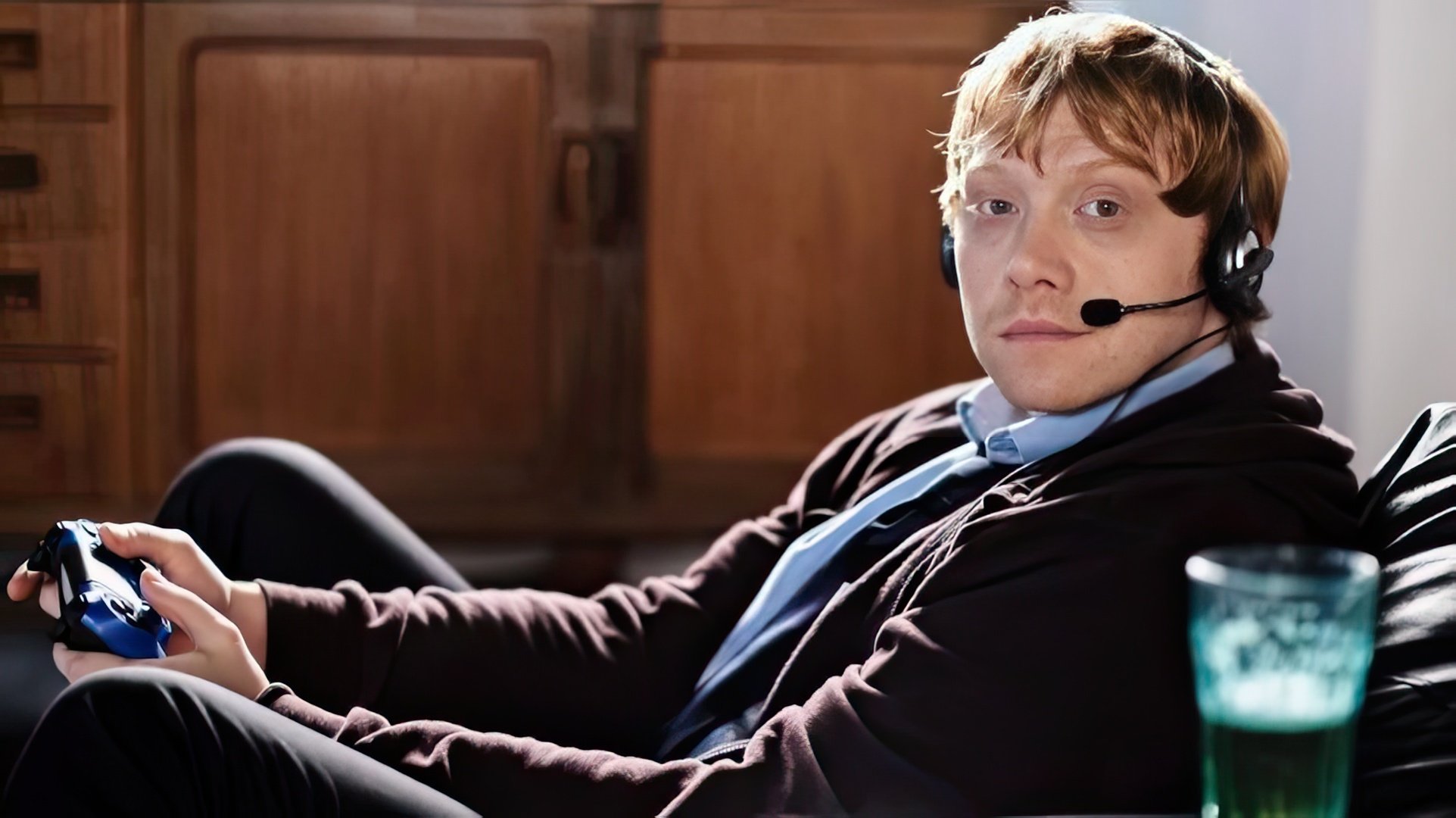 In 2018, photos of the actor emerged online, showcasing a drastic change in his appearance. His iconic red hair was now slicked back, and most notably, Rupert grew a mustache and began wearing classic three-piece suits instead of jeans and sweatshirts. This new look was for the series "The ABC Murders," based on Agatha Christie's works. In it, Rupert played Inspector Crome and was paid a staggering 28 million dollars for the role.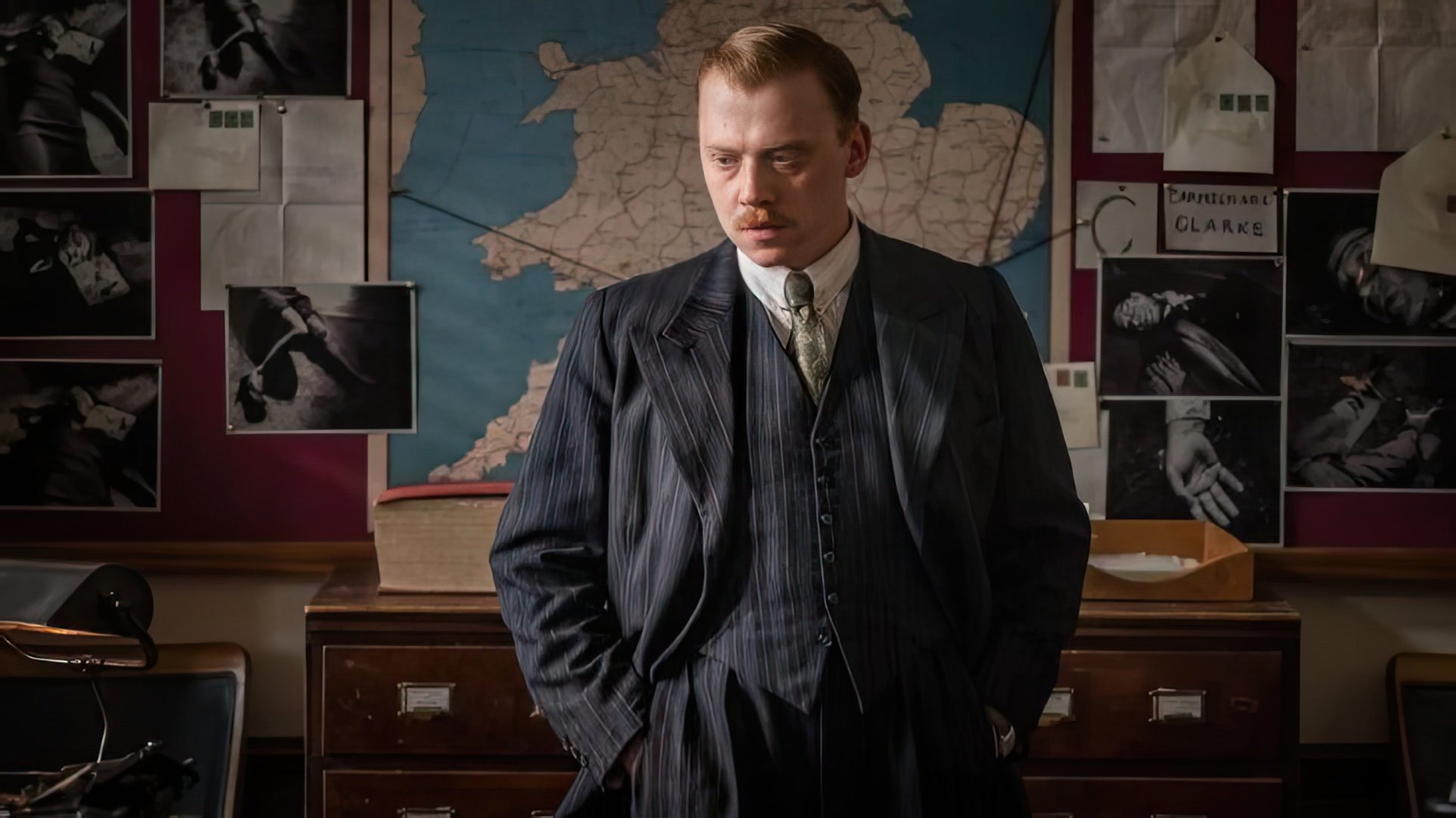 In 2021, Grint worked on the supernatural thriller series "Servant," playing the brother of the main character. The story revolves around a young woman who loses her three-month-old baby. To ease her grief, her husband places a doll in the crib which mysteriously comes to life. The first season premiered in November 2019. The second was delayed due to the pandemic and aired in January 2021. A chilling third installment is anticipated, with audiences eagerly awaiting it, evidenced by the show's high ratings.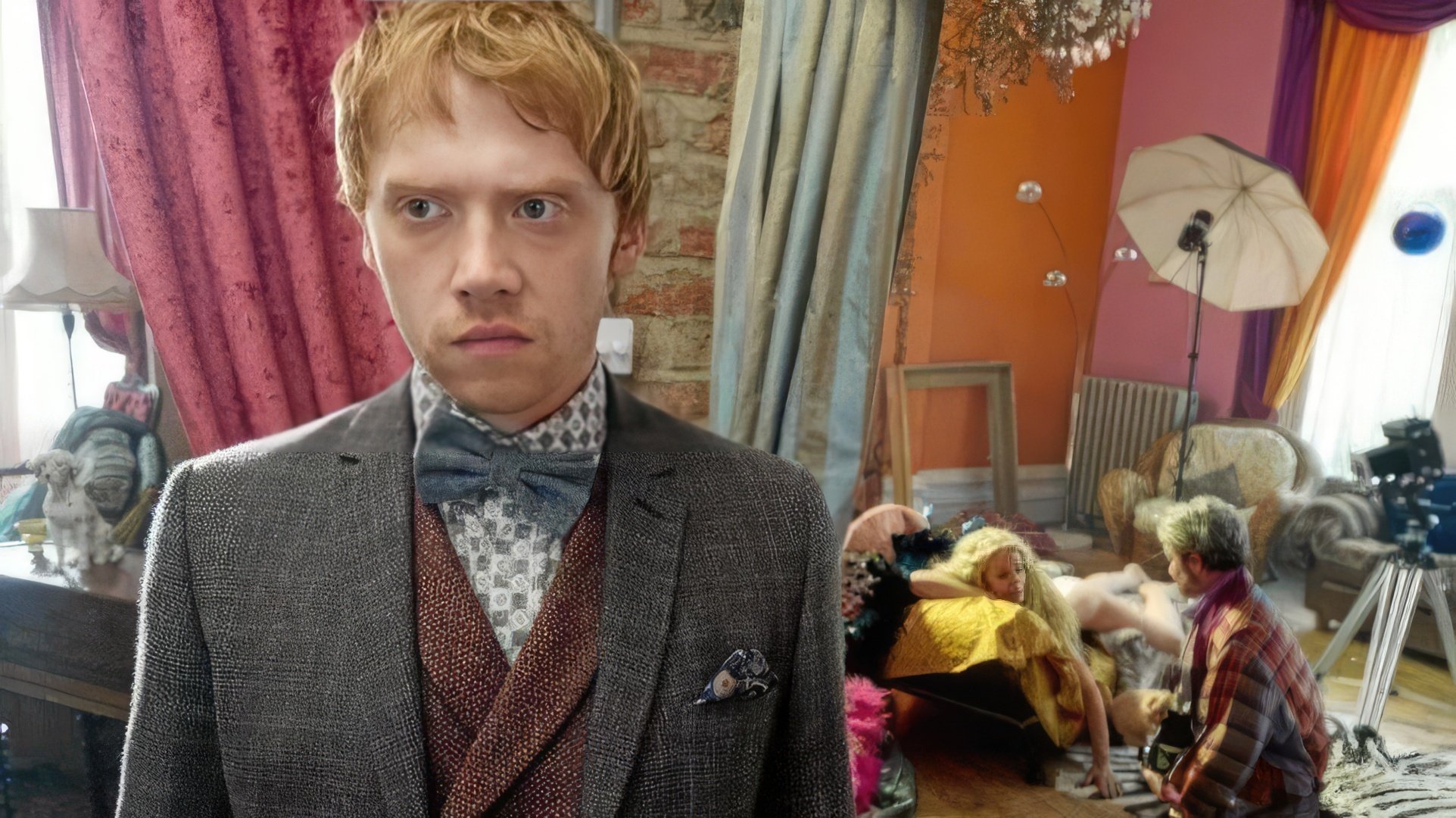 Rupert Grint's Personal Life
For a long time, rumors circulated about a relationship between Grint and his "Harry Potter" co-star, Emma Watson. However, he consistently emphasizes that their bond is purely platonic, developed over ten years of working together.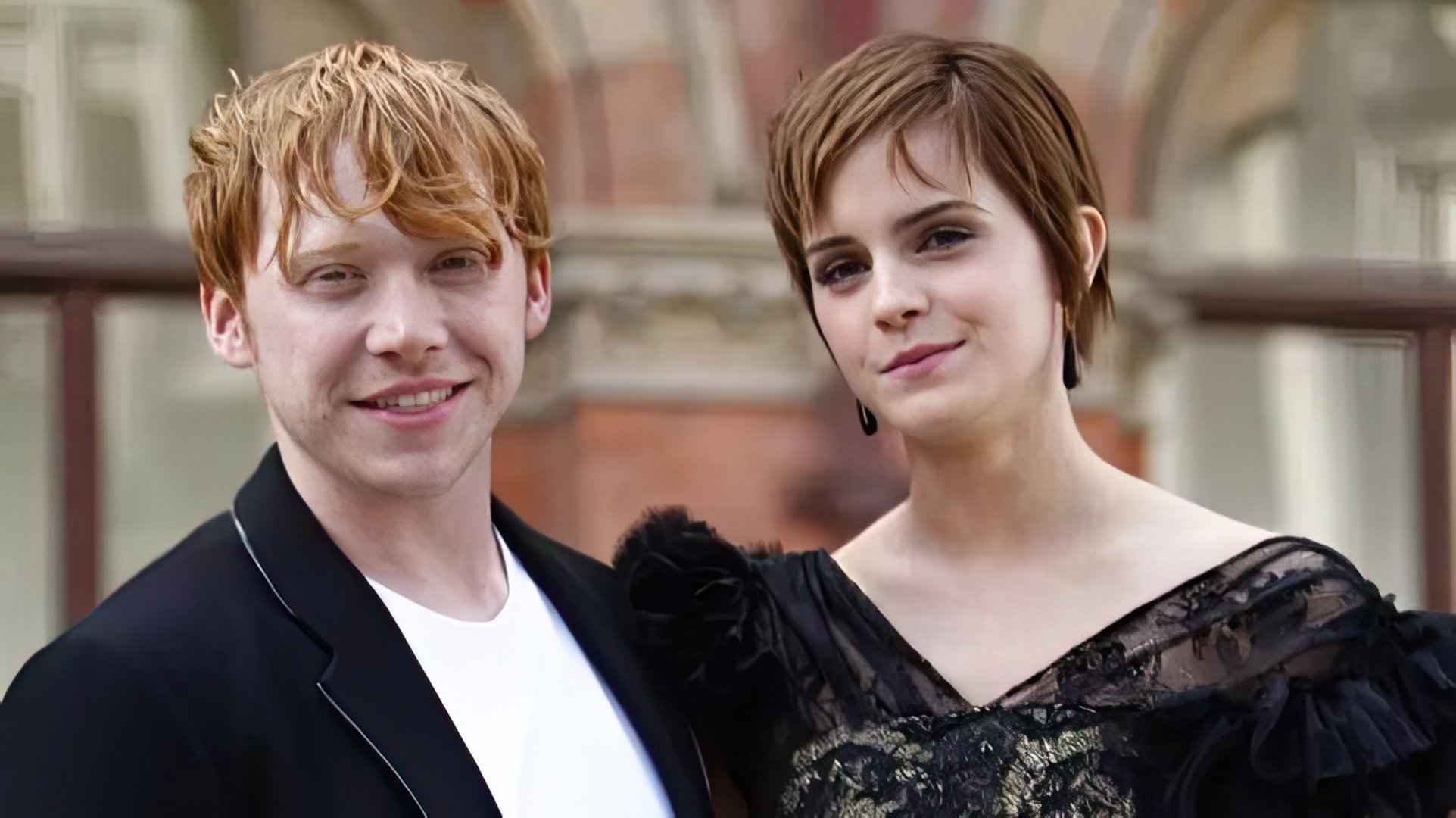 However, with actress Katie Lewis, whom he met in 2004, there was indeed a lengthy romance. Their shared passion for music brought them closer. Katie had recently overcome a drug addiction, and Grint felt it was his duty to support her during this challenging time.

Their relationship lasted for four years. After that, Grint began dating British singer Lily Allen. They met at the premiere of a "Harry Potter" installment and kept their relationship low-profile. Lily was going through a difficult time, having broken up with her previous boyfriend and suffering a miscarriage. Grint supported her as much as he could during this period.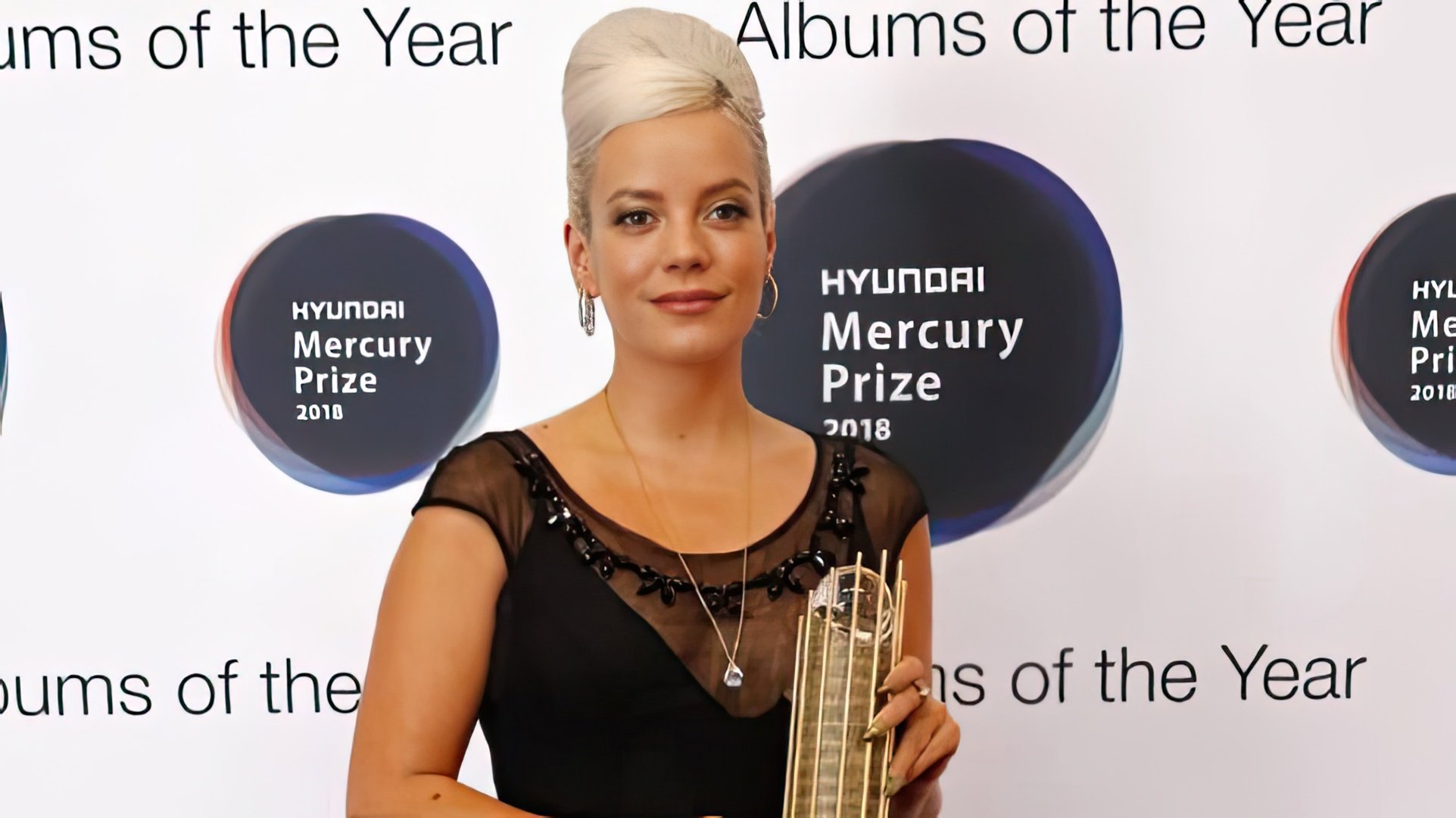 Grint's next relationship was with actress Kimberley Nixon, his co-star in "Cherrybomb." What began as an on-set romance spilled into real life but was short-lived.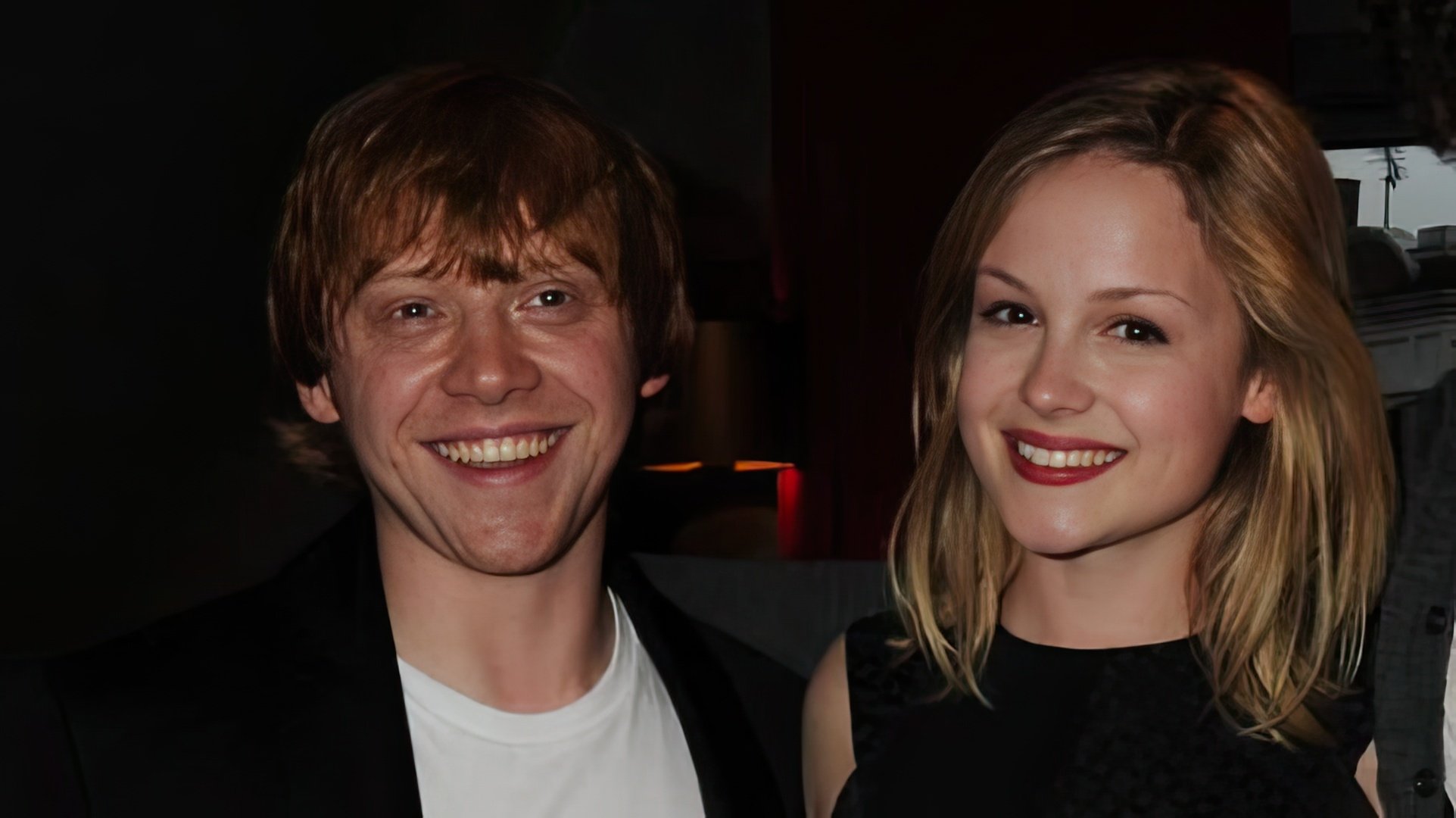 In 2011, Grint started dating actress Georgia Groome, keeping their relationship private. Seven years later, eagle-eyed fans noticed matching rings on their fingers, leading to speculation that the couple had married.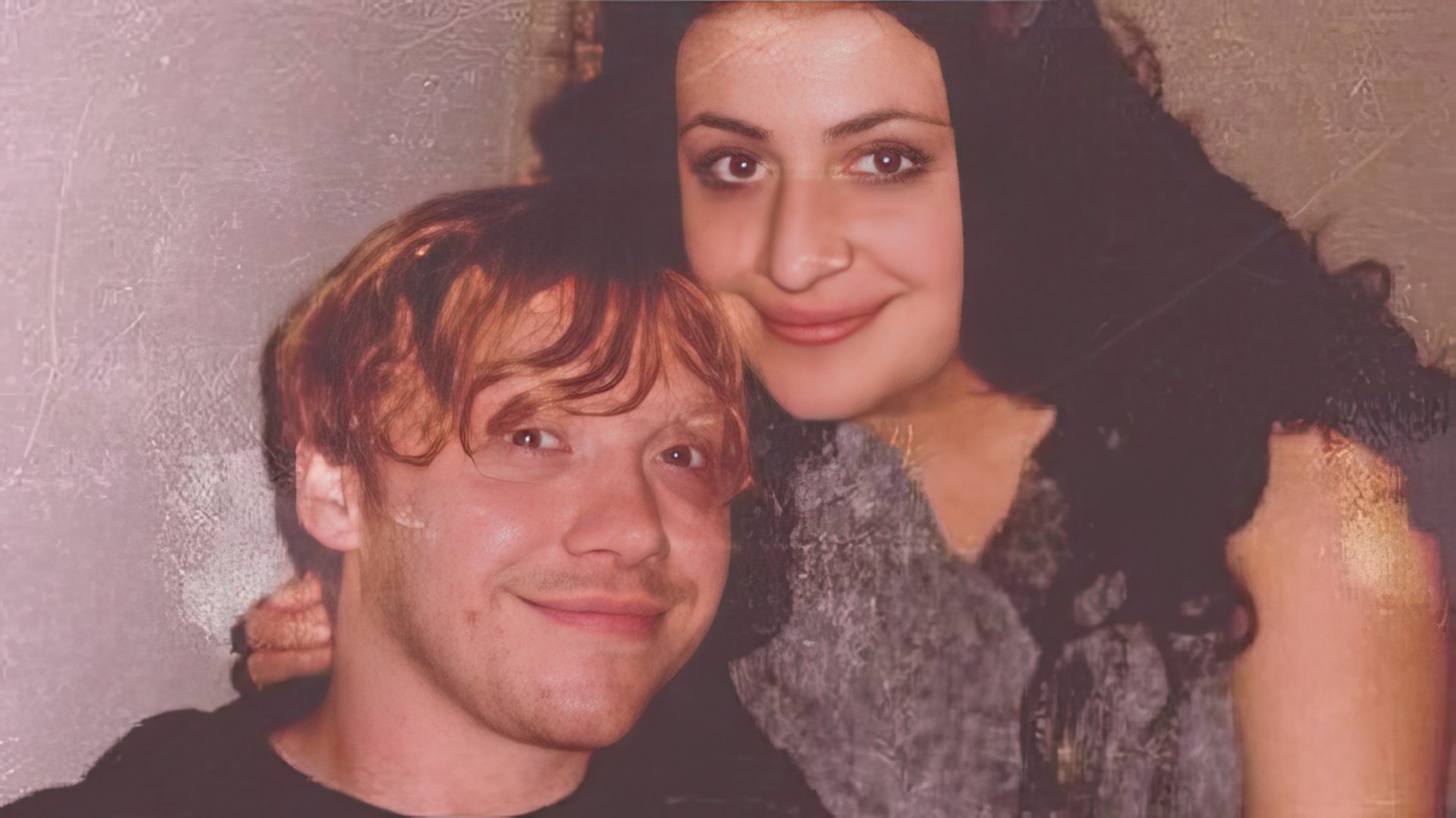 In May 2020, Grint became a father for the first time. Georgia gave birth to a daughter they named Wednesday. To share these joyous moments with his fans, Grint finally created an Instagram account.
Rupert Grint Now
In early 2021, Rupert Grint told the Daily Mail that he plans to retire from acting, a decision motivated by the birth of his daughter. Grint admitted that he has always felt burdened by fame and, rather than acting, wants to pursue practical hobbies like carpentry and pottery.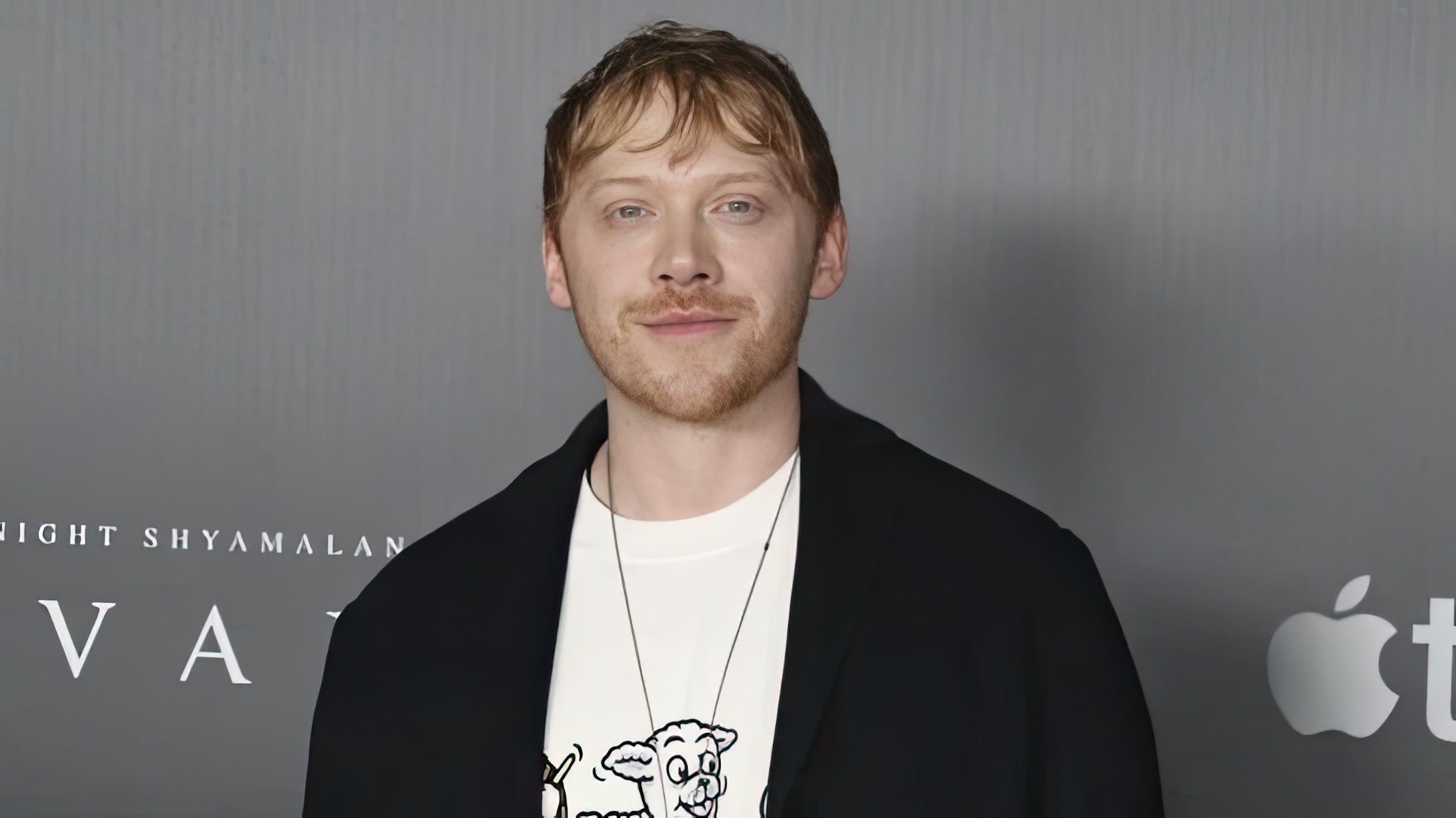 However, he made an exception for a special release marking the 20th anniversary of the first Harry Potter film. Notably, J.K. Rowling was not invited to participate because of her recent comments about transgender individuals (she criticized an article that referred to women as "people who menstruate"). Rupert, along with Emma and Daniel, did not support Rowling:
I am hugely grateful everything that she's done. I think that she's extremely talented, and I mean, clearly, her works are genius. But yeah, I think also you can have huge respect for someone and still disagree with things like that.
In addition, Rupert appeared in Guillermo del Toro's series "Cabinet of Curiosities." He also starred in M. Night Shyamalan's movie "Knock at the Cabin." He played one of four intruders who disrupted a family's peaceful retreat in the woods, presenting them with a choice: sacrifice one family member, or the world will end.
Press Ctrl+Enter If you find a mistake